No trip to Italy is complete without a stop in Florence. It is a city filled with incredible museums, art galleries, viewpoints, gardens and plenty more. This Florence 2 day itinerary will cover all of that as it also talks through many many helpful tips about the city.
Although 2 days will just give you a glimpse of what this city has to offer, you will still be able to see and do so many different types of activities during your time there. I am hoping that this guide can get you going in the right direction when figuring out what to do on your trip to Florence. Hope you enjoy!
* Affiliate Disclosure: This post may contain affiliate links, which means I may receive a commission if you make a purchase through the links provided, at no additional cost to you. Thanks for supporting the work I put into TripTins!
1) Introduction to Florence
The city of Florence is one of the most famous and visited cities in all of Italy. When looking through itineraries for the country, I am sure nearly all of them will include at least a couple days in Florence. And believe me, there is good reason for that.
Florence has so much to offer its visitors – from iconic museums and landmarks to picturesque gardens and viewpoints, the city has all of that and more.
What is also so great about a trip to Florence is the walkability of the city. No matter where you are, you can always find yourself in walking distance to a nearby attraction.
Just walking the winding streets is a perfect activity to take part of on its own. You will find yourself passing by markets, restaurants, various little shops, and plenty of scenic architecture all around.
While Florence is an incredible place to visit, it is not only the city itself that makes it such a great city. Within a couple hour's bus or train from Florence you can find places like the historical Siena, the Leaning Tower of Pisa, the beaches of Forte dei Marmi, and the colorful Cinque Terre. Florence really is the perfect place to base yourself to visit some of these places on day trips.
Now, lets get a bit more into the city itself and talk about what a 2 day Florence itinerary will entail.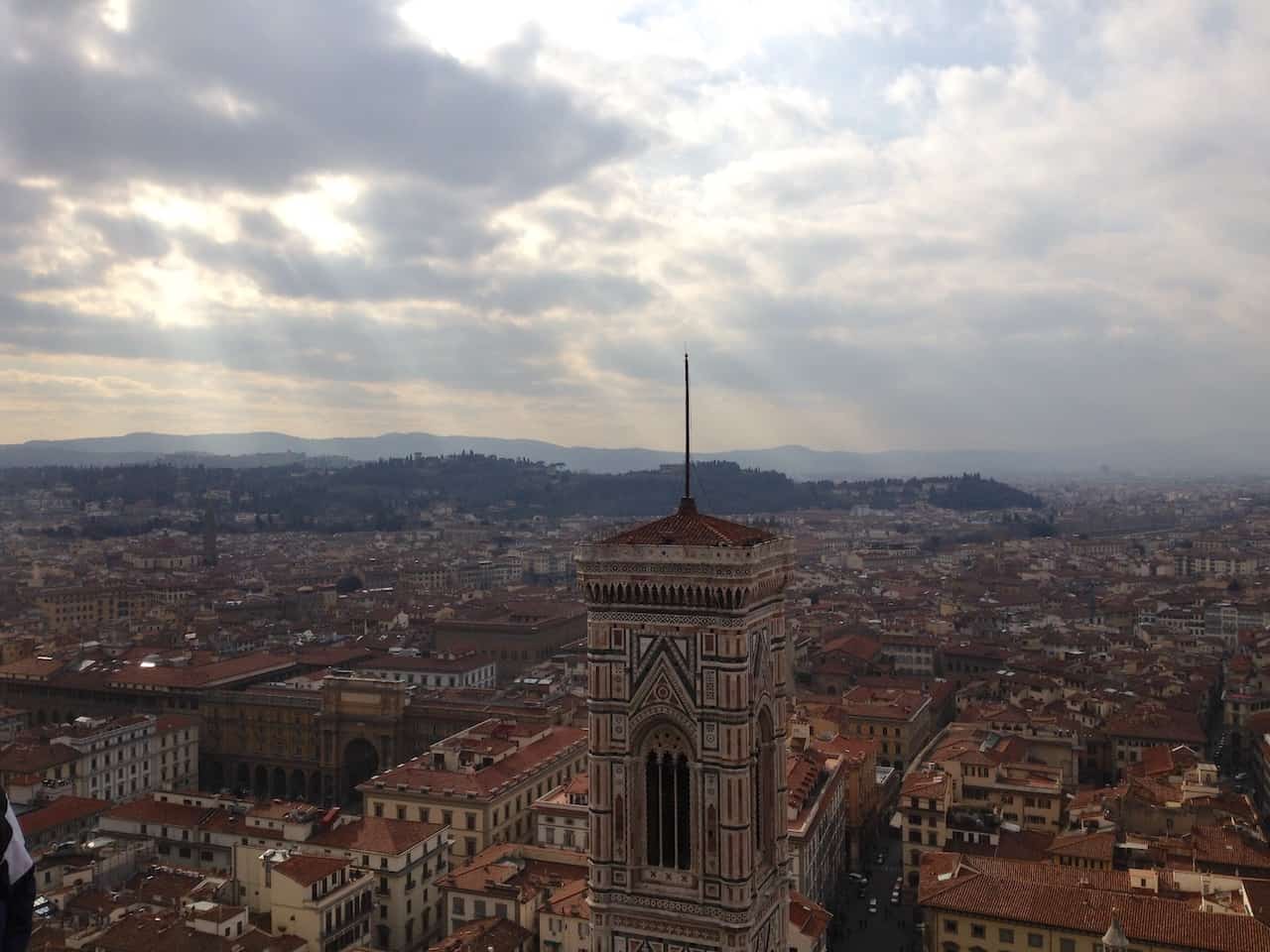 2) Getting In and Around Florence
If you are flying to Florence and beginning your trip to Italy in this city, you will make the quick 30 minute ride from the airport to the city center. Alternatively if you are coming in from another city within Italy by train you will be arriving at the main Florence train station, which is right in the heart of the city.
Once you arrive at the train station, it could be as easy as walking to your hotel if close by or a quick taxi ride away.
Beyond getting into a taxi with all your luggage to and from your hotel, try to avoid taxis if you can when traveling within the city. They are relatively expensive and much of the city and its attractions are within walking distance from one another.
As mentioned, just walking the city and taking in your surroundings will be an incredible experience to have. There is no need to spend the money on a taxi when walking will offer you more time enjoying the city.
If walking or taxis don't work for you, Florence also offers some local busses that go around the city. There are some short routes that can you around the city center and costs are around 2 Euro for a ride.
3) Florence 2 Day Itinerary Attractions
Below you can find a map of Florence with the two days of attractions and their designated color coded pins. I split up the attractions into the two days but of course you can mix and match as you please.
I would note while some people will have no problem visiting these sites in two days, others may need a day or so longer depending on how much time they enjoy staying at each place.
As mentioned before, you will also want to take into account the time you will want to spend just walking the city and enjoying your surroundings. Based on that, you can pick and choose which places you are most interested in.
Day 1:
(1) Accademia Gallery (The David)
(2) Florence Cathedral – Cattedrale di Santa Maria del Fiore
(3) Duomo Climb
(4) La Basilica di Santa Croce
Day 2:
(1) Piazza della Signoria
(2) Palazzo Vecchio and/or (3) Uffizi Gallery
(4) Ponte Vecchio
(5) Boboli Gardens
(6) Piazzale Michelangelo
4) Tickets in Florence
Florence is a heavily touristed city especially during the summer months, but do not let that deter you from visiting. To avoid the crowds and lines be sure to purchase tickets to the major sites beforehand.
This will let you skip most but not all of the line. You do not want to spend half your time there waiting in lines instead of visiting sites. So once you know your travel dates and itinerary go ahead and purchase those tickets. Under each attraction below I have included a link to their online ticket webpage.
Another option is to buy the Firenzecard for 85 Euro – all the attractions mentioned are included with the pass. It is valid for 72 hours and you also don't need to reserve specific time slots for each attraction – you can just show up and head to the priority access line (except for the Duomo which you need to make a reservation for if you want to walk up to the top).
While enjoying the city on your own is a great experience to have, you may also want to think about taking a couple guided tours around the city or to specific attractions within the city. I have listed out some of the top options to choose from when visiting Florence:
» Florence Full Day Tour with David, Duomo, Uffizi, Ponte Vecchio and More ($138 USD)
» Skip-the-Line Florence Highlights and David Walking Tour ($79 USD)
» Skip-the-Line to Uffizi & Accademia with Michelangelo's David – Small Group Tour ($105 USD)
» Withlocals The 10 Tastings: Florence – Private Food Tour ($79 USD)
» Early Access: Guided Uffizi Gallery Tour with Skip-the-Line Ticket ($74 USD)
5) Florence Day 1
A) Accademia Gallery
Hours: 8:15AM – 6:50PM (Tuesday to Sunday)
Cost: 16.50 Euro – Advance Tickets
​You will begin your morning/afternoon at the Accademia Gallery. The Gallery has numerous rooms and halls that are filled with a variety of different artwork. However the main attraction here is the one and only David statue by Michelangelo.
One of the largest and most intricate pieces of sculpture building you will ever come across. At 17 feet tall, this marble masterpiece shows each muscle and body part in great detail.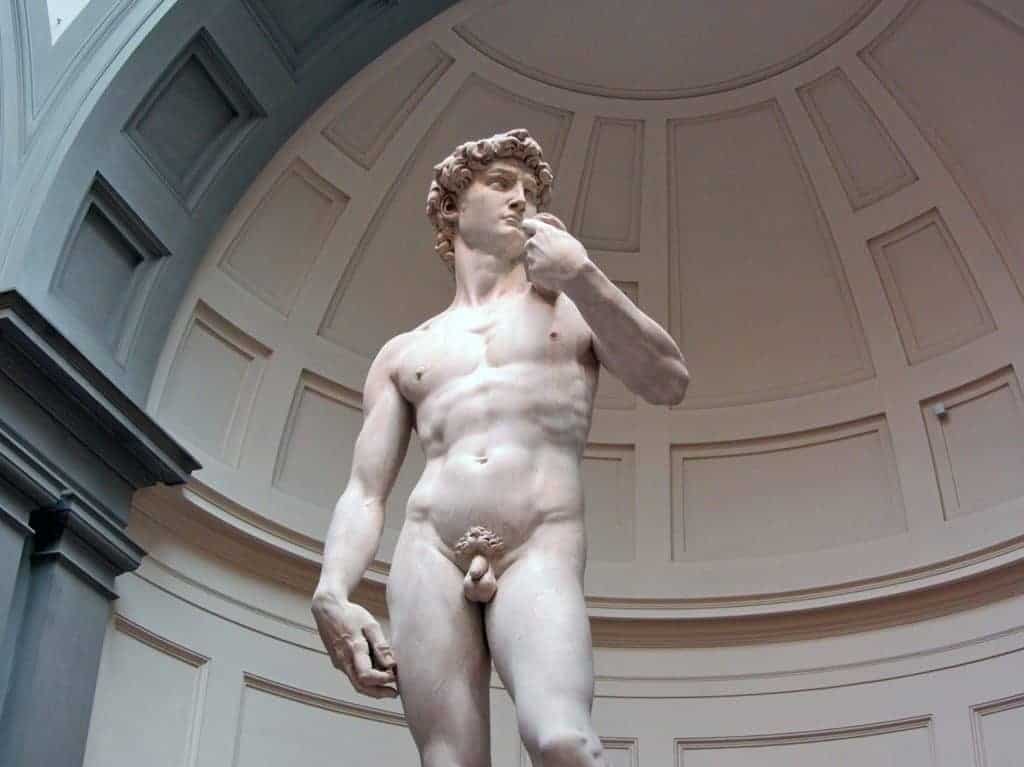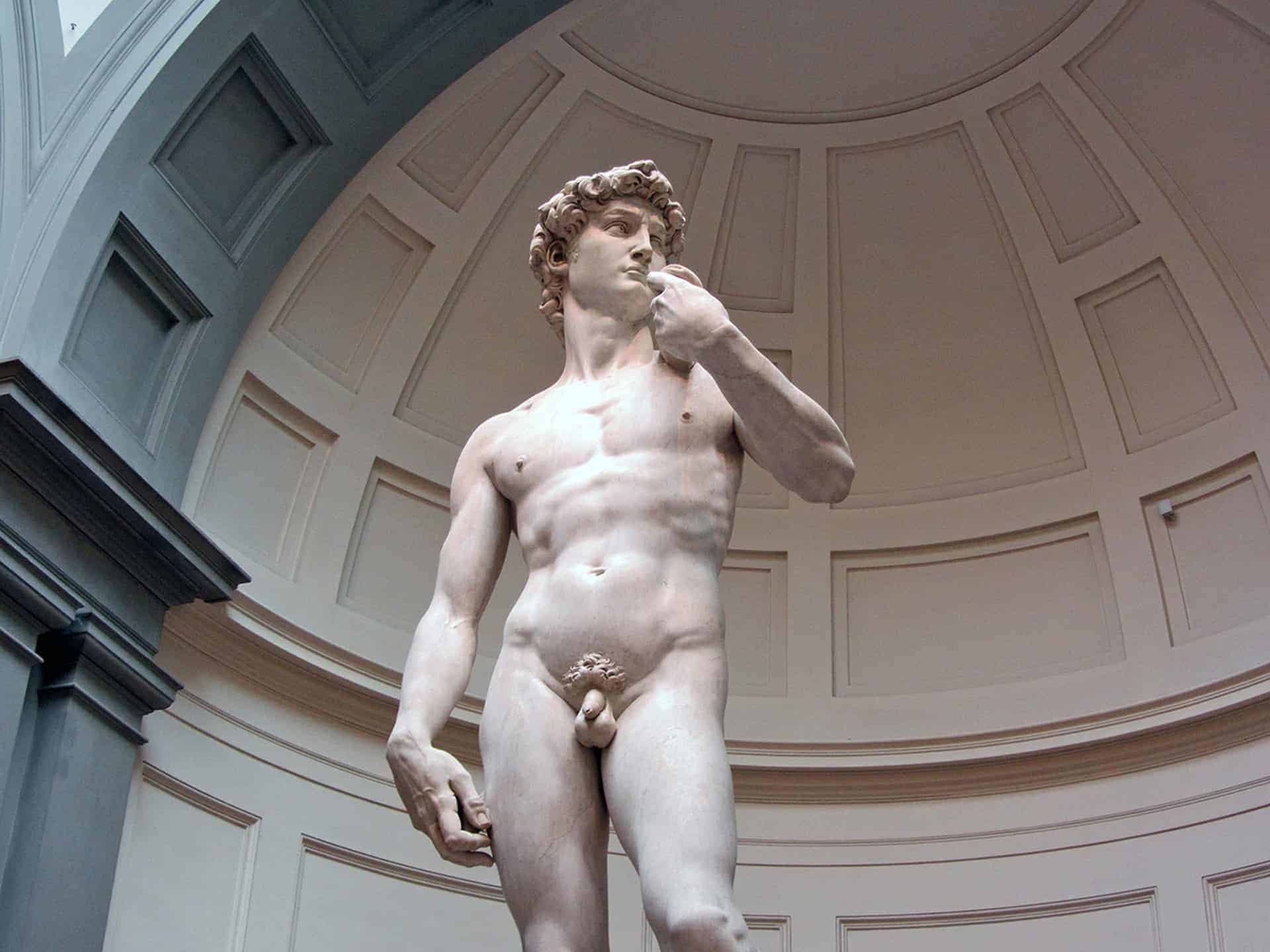 B) Florence Cathedral – The Duomo
Climb Hours: 8:30AM – 7:000PM (Monday – Friday); Until 5:00PM Saturday; 1:00PM – 4:00PM Sunday
Cost: 20 Euro – Advance Tickets
Additional Notes: the sites mentioned below all have slightly different open and closing times. Take a look at the website for the latest hours.
The ticket is good for all the following sites within the area – Dome, Baptistery, Bell Tower, Crypt, and Museum. You must make a time slot reservation for the climb. If you just want to enter the Cathedral it is free of charge.
​A 10 or so minute walk from the Accademia is the Duomo or Cattedrale di Santa Maria del Fiore – one of, if not the most well known building of Florence and its skyline. This massive building has beautiful architecture inside and out.
One of the highlights of the Duomo is actually walking up the 400+ steps, passing artwork throughout the building and trekking up small passageways to reach the top. Once there, an amazing viewpoint awaits.
You will get 360 degree views of the city as you snap some pictures before heading back down. As mentioned if you want to climb the dome it is mandatory to prebook a reservation time (even if you have the Firenze card).
​Another option here is to head up the bell tower nearby instead (or in addition if you would like). This will also require a 400+ stair climb to reach the top of the city.
Tickets for the Duomo include access to the bell tower as well in the above link. Right next door to the Duomo you will also find the Gates of Paradise – a huge set of golden doors that you can just view from the outside.
As you can see there is plenty to see and do around the area so set aside a few hours in order to enjoy all that the Duomo has to offer.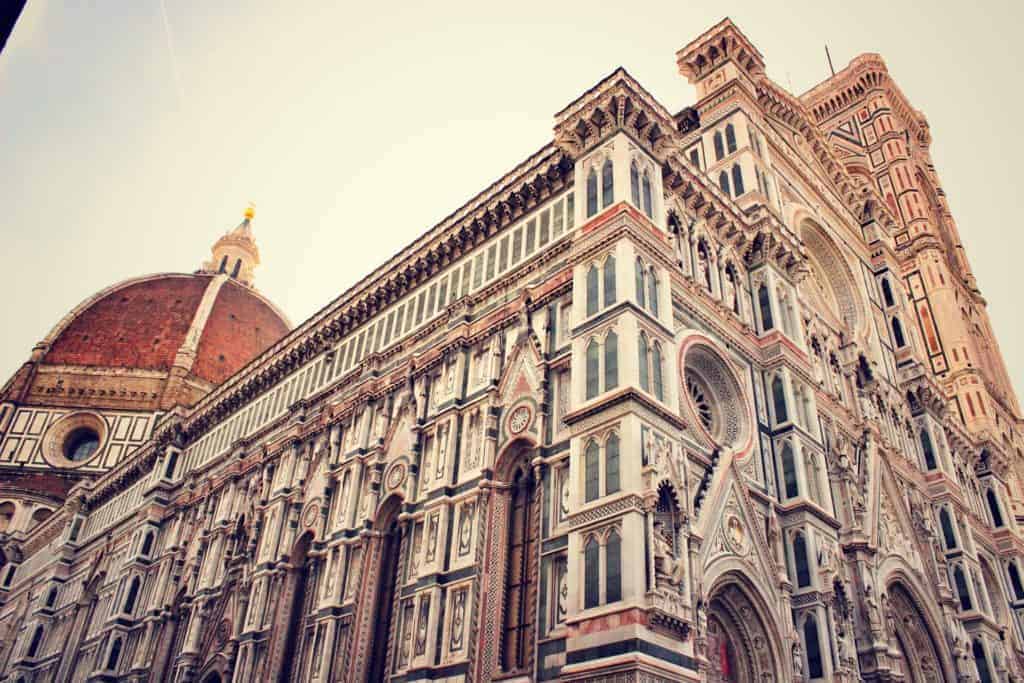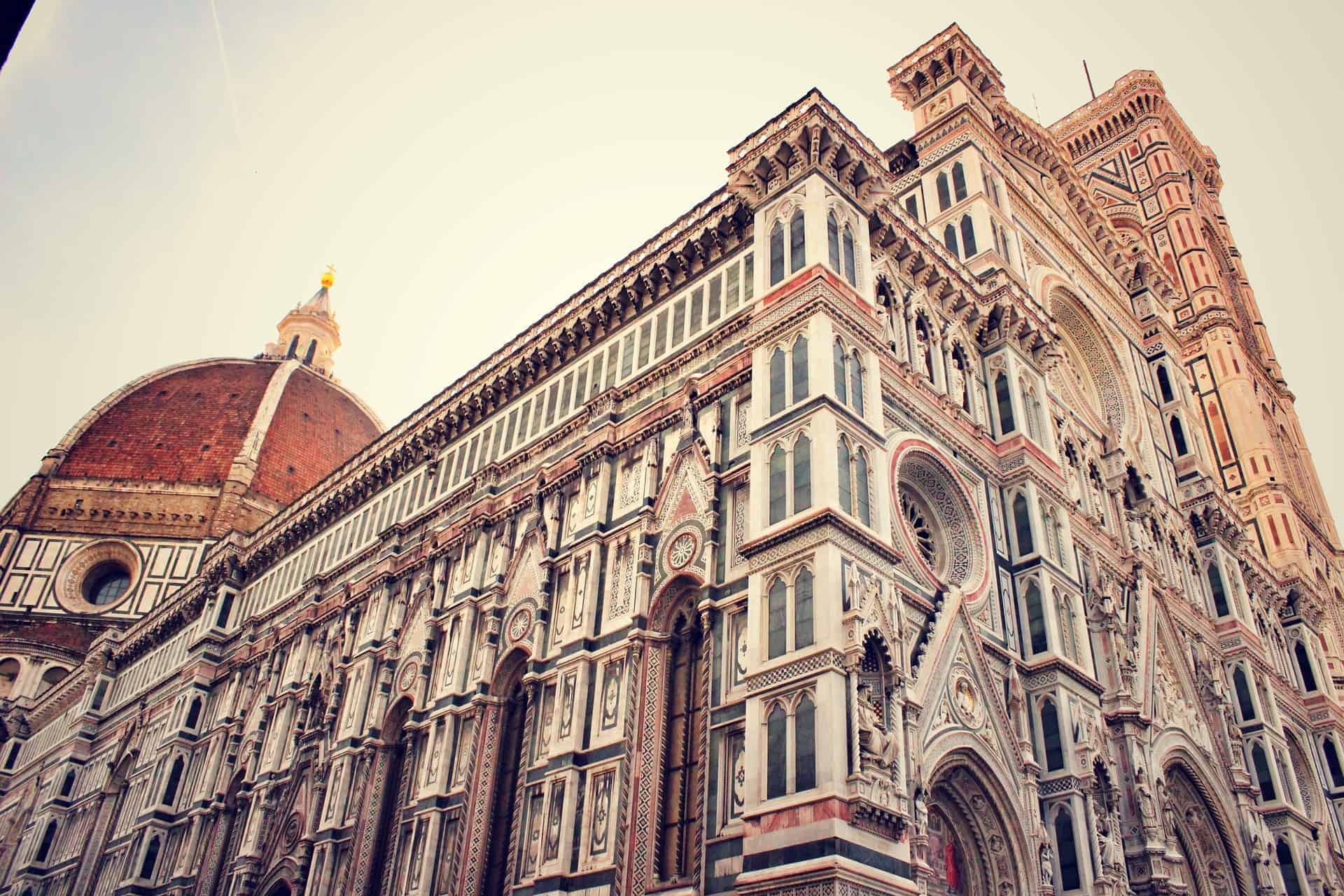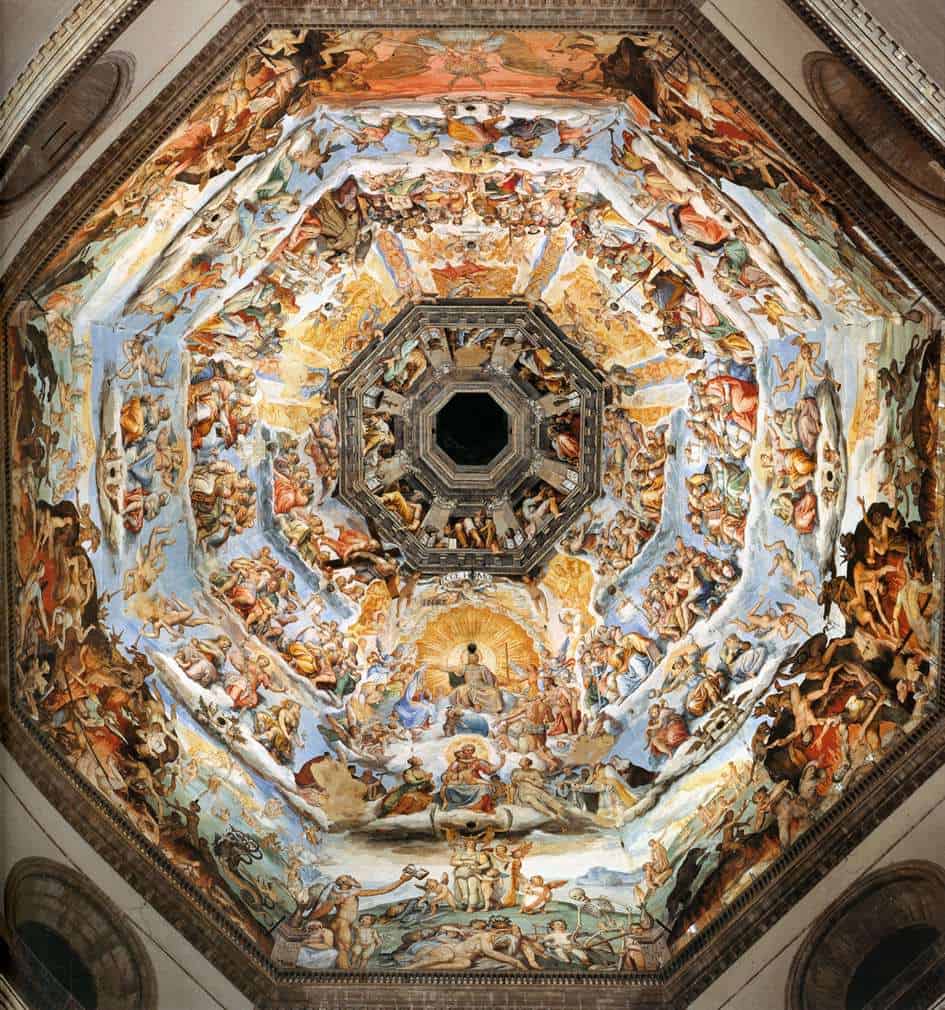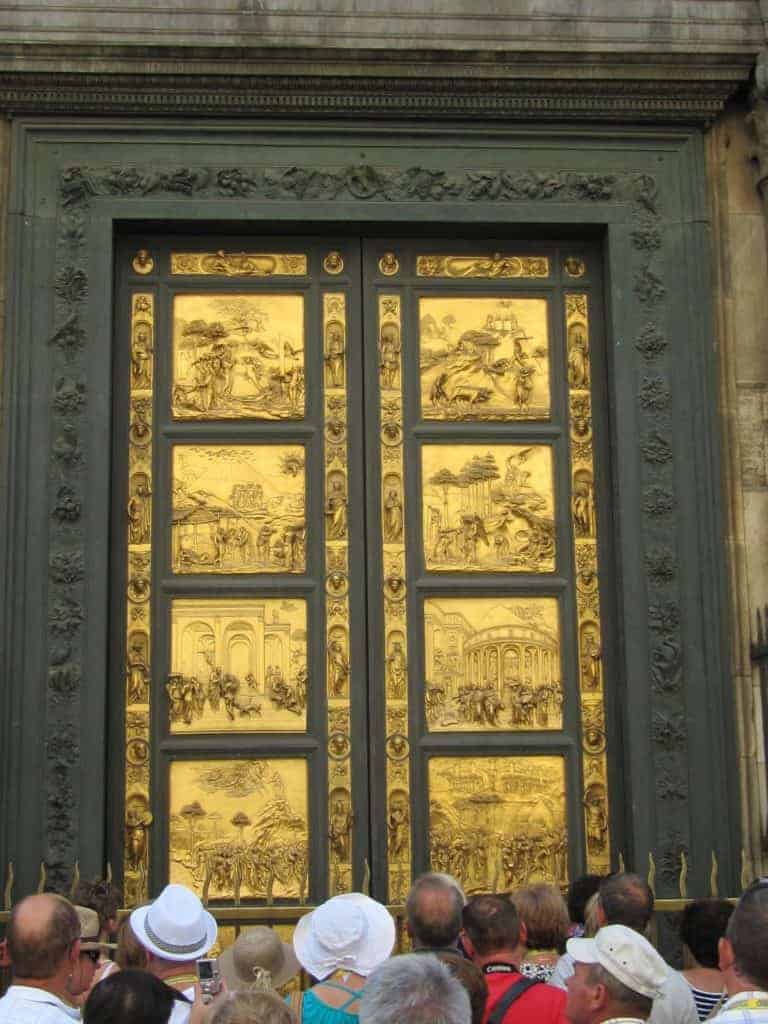 C) ​La Basilica di Santa Croce
Hours: 9:30AM – 5:30PM (opens at 2:00PM on Sundays)
Cost: 8 Euro – Advance Tickets

To end day 1 in Florence you can make the walk to the La Basilica di Santa Croce. This church is known for being the burial site for famous artisans and historians such as Michelangelo, Galileo and Machiavelli.
Just walking along the outside of the building is a site upon itself just like much of the architecture that Florence has to offer.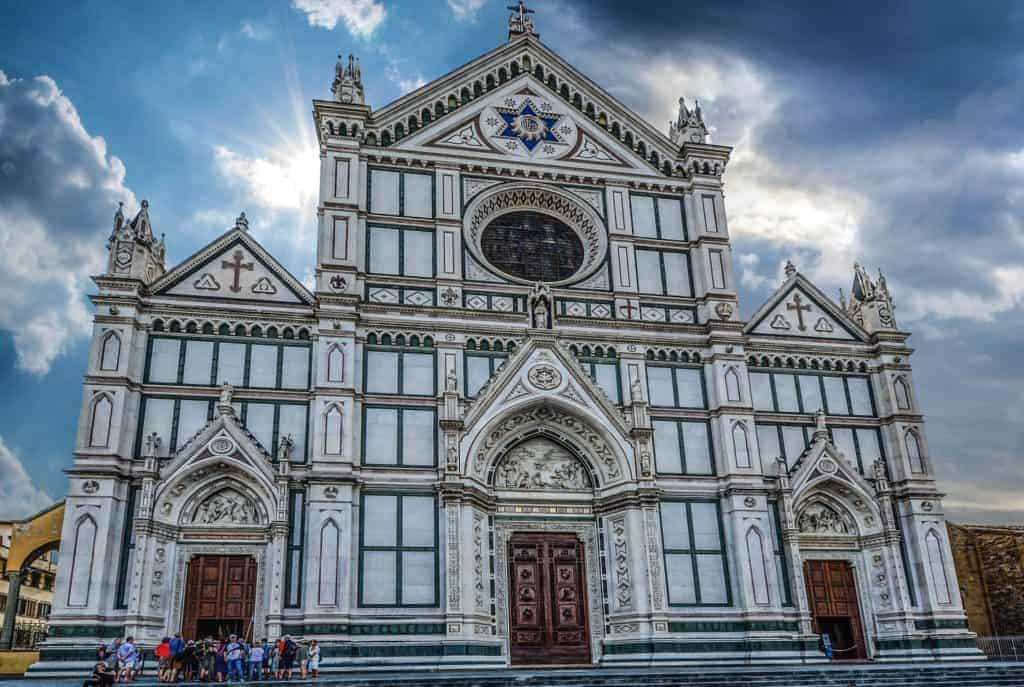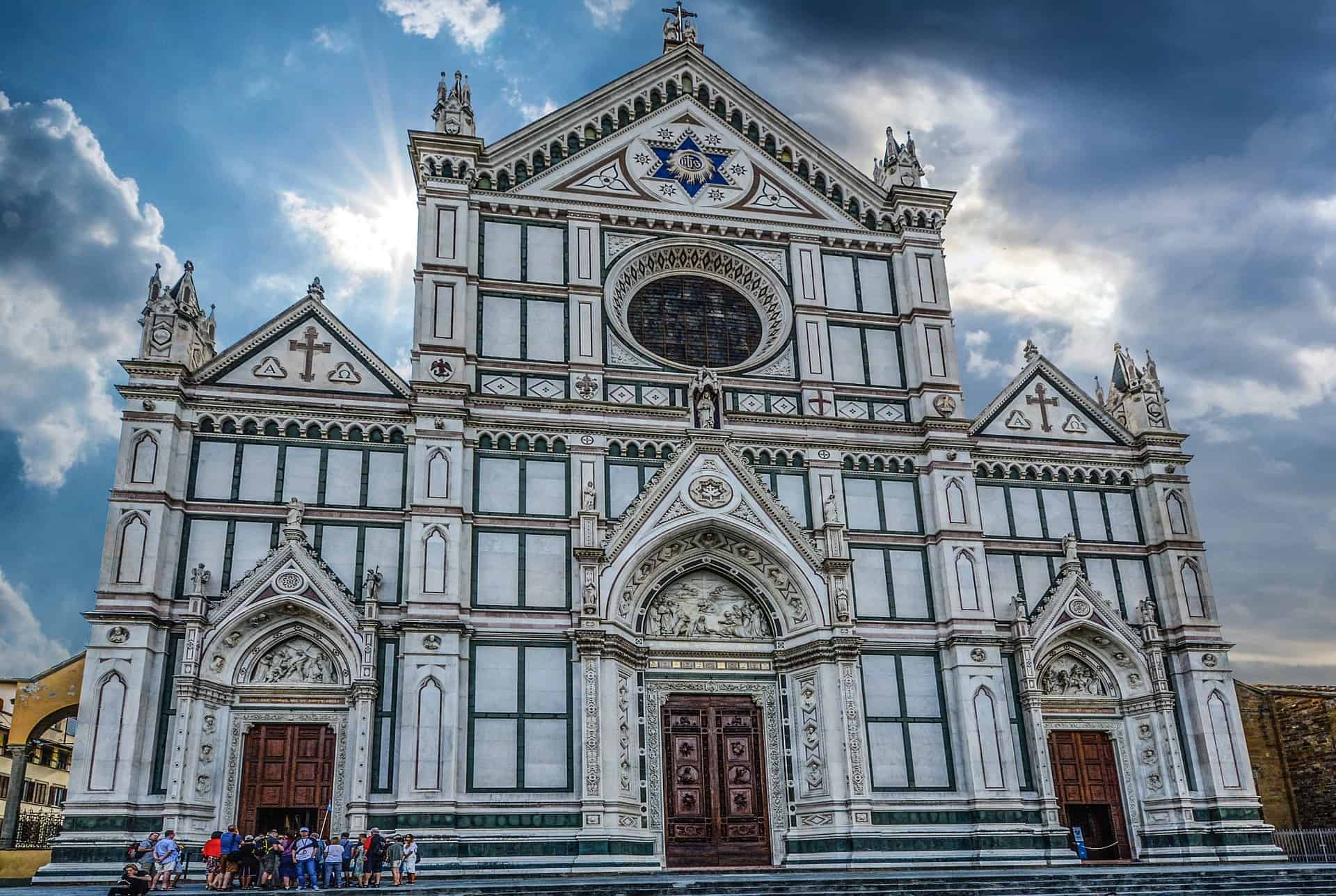 6) Florence Day 2
Quick note here: I mention two different museum options to take part of on the morning/early afternoon of day 2 – Palazzo Vecchio and Uffizi Gallery. Depending on interest level and how long you like spending at museums, you can choose to do one or both of these options.
A) Piazza della Signoria
One of the most famous piazzas in Florence is Piazza della Signoria. A vast plaza that will include numerous statues, one of which is a replica of Michelangelo's David that you just saw on day 1.
It is definitely possible that you already passed by the piazza the previous day but if not now is the time to stroll around.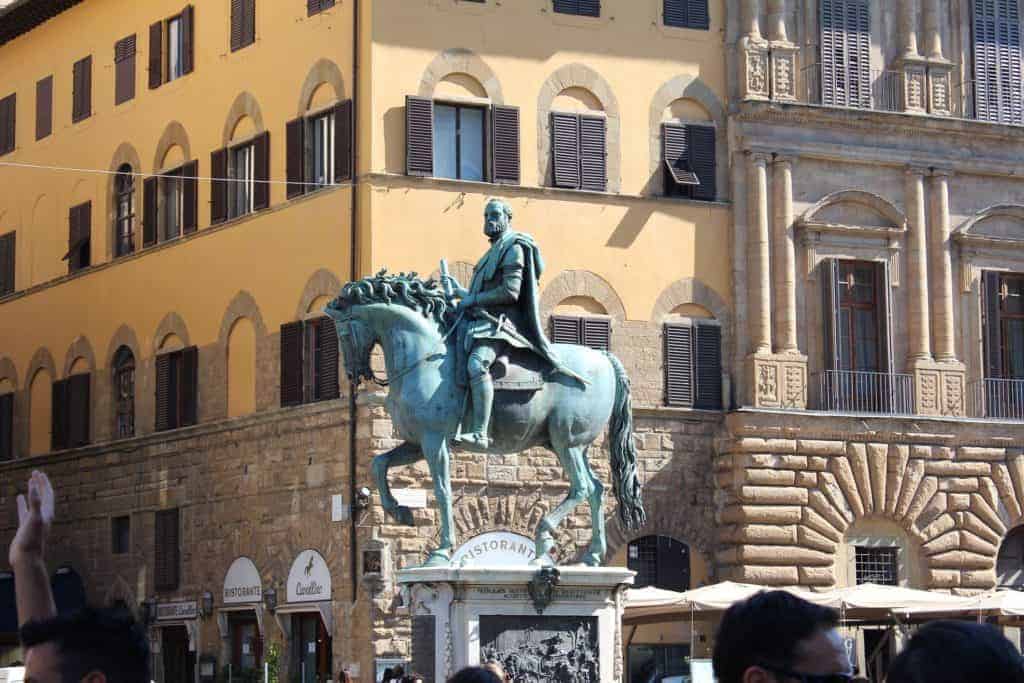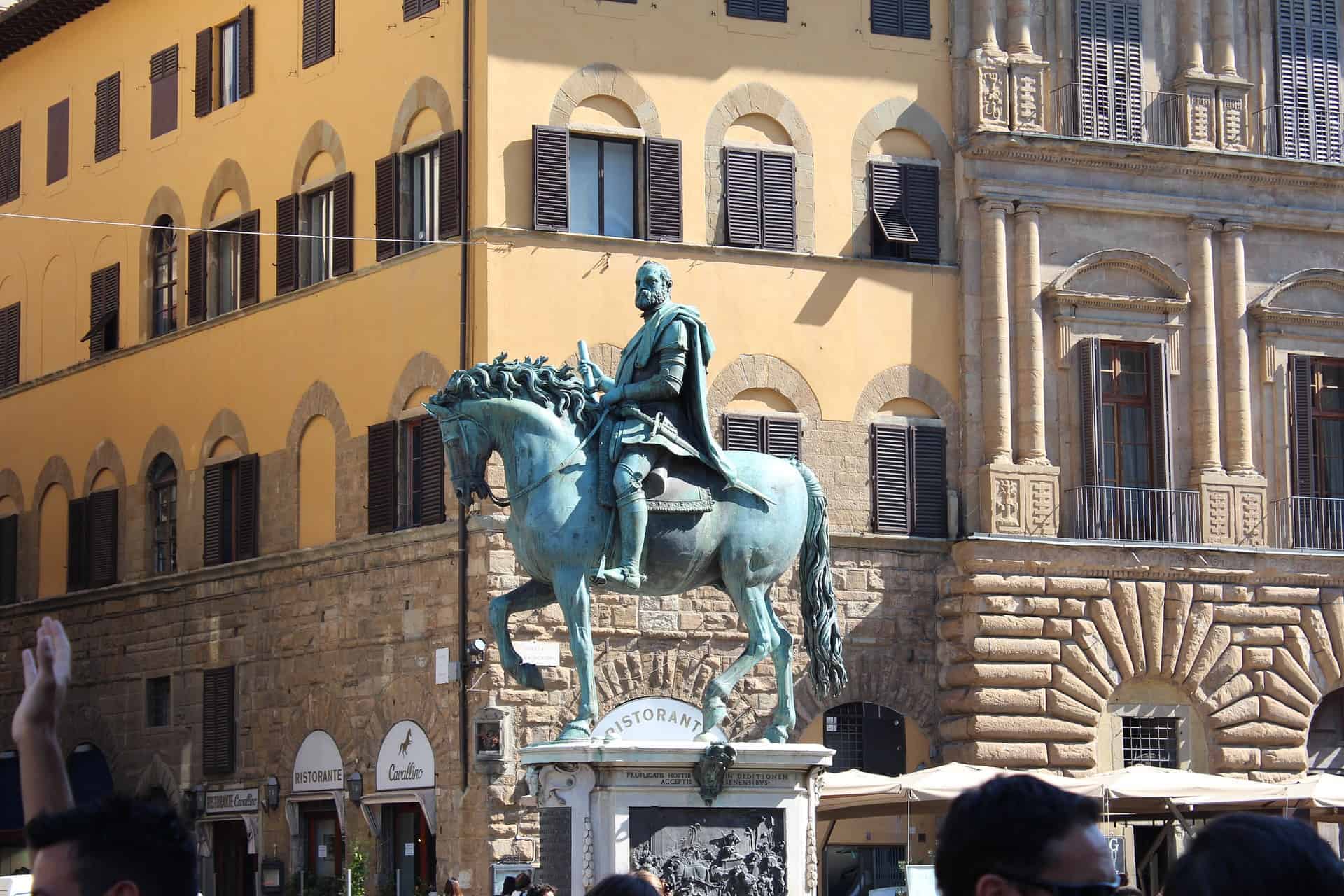 B) Palazzo Vecchio
Hours: Opens 9:00AM / Closes 7:00PM / 11:00PM based on time of year; closes early on Thursday (full schedule)
Cost: 10 Euro – 18 Euro (prices vary)
Advance Tickets
Secret Passages Tour
​Now that you had a taste of Florence on day 1, it is time to continue your journey to some more great museums and viewpoints. Your second day here will continue at Palazzo Vecchio – a building rich in history and now home to a fantastic museum to walk through (it is overlooking the Piazza della Signoria mentioned above).
A more interesting way to see the museum is through the Hidden Passages Tour that is offered here. Along with a small group of people, you will be able to tour the secret room and passageways that aren't open to the public.
It is a great way to learn a bit more about the history of this great building. The first tours of the day start around 10AM depending on day but just check the link for the available time slots if it is something that you are interested in.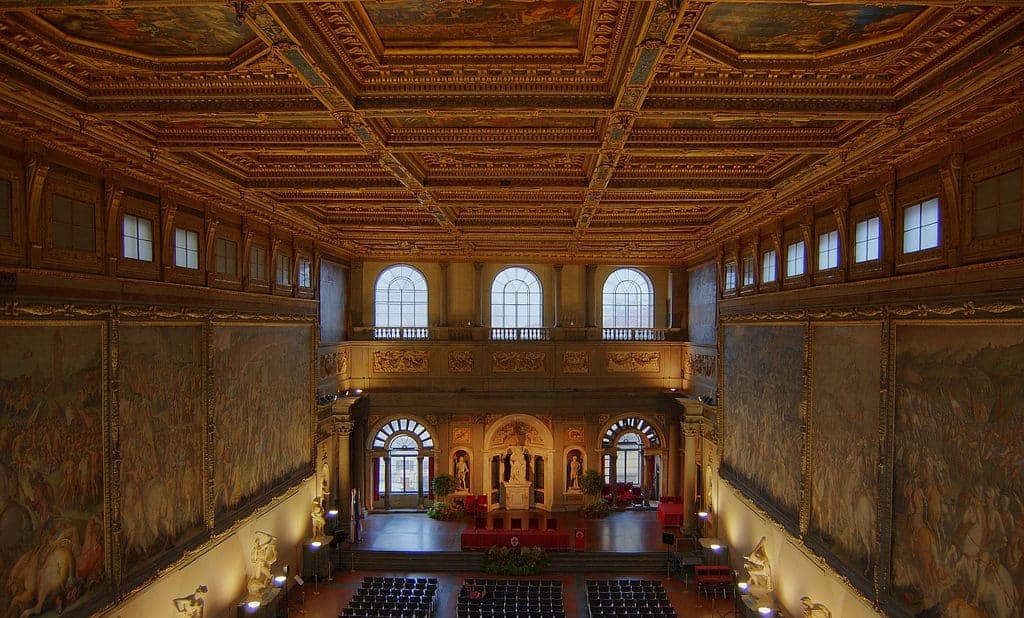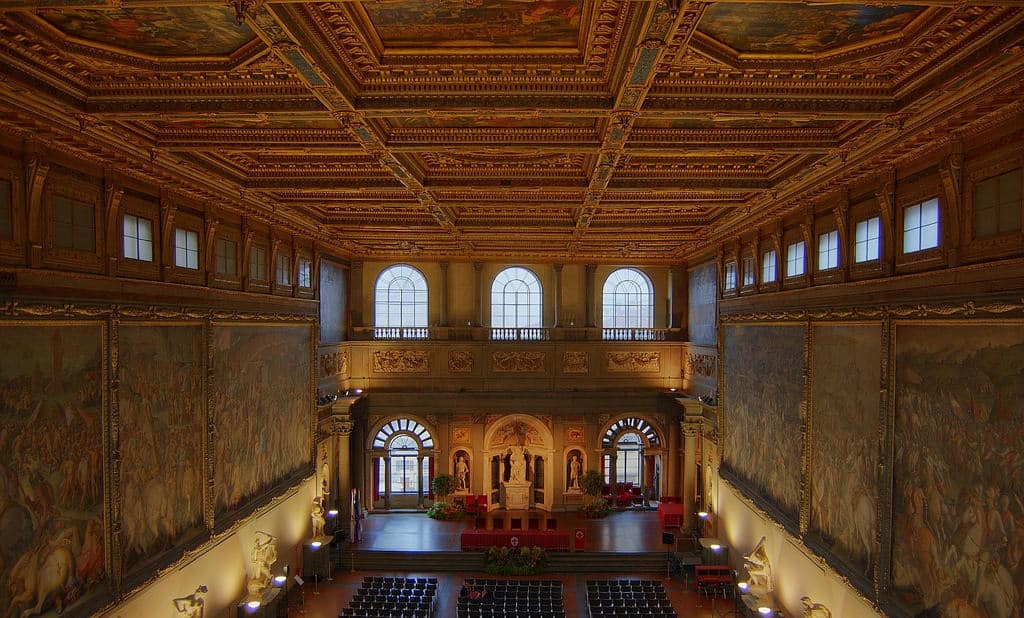 C) Uffizi Gallery
Hours: 8:15AM – 6:50PM (closed on Mondays)
Cost: 24 Euro – Advance Tickets
Your second museum option for the day will be the Uffizi Gallery – one of the most well known museums in the world! It has artwork by everyone from Leonardo da Vinci to Botticelli. You will probably spend a couple hours here exploring the nearly 50 rooms and hallways filled with a variety of different artwork.
If you are an art buff or don't know a thing about artwork, this museum will make everyone enjoy their visit. Don't forget once again to buy tickets beforehand (even though you still might have to stand in a much shorter line before entering).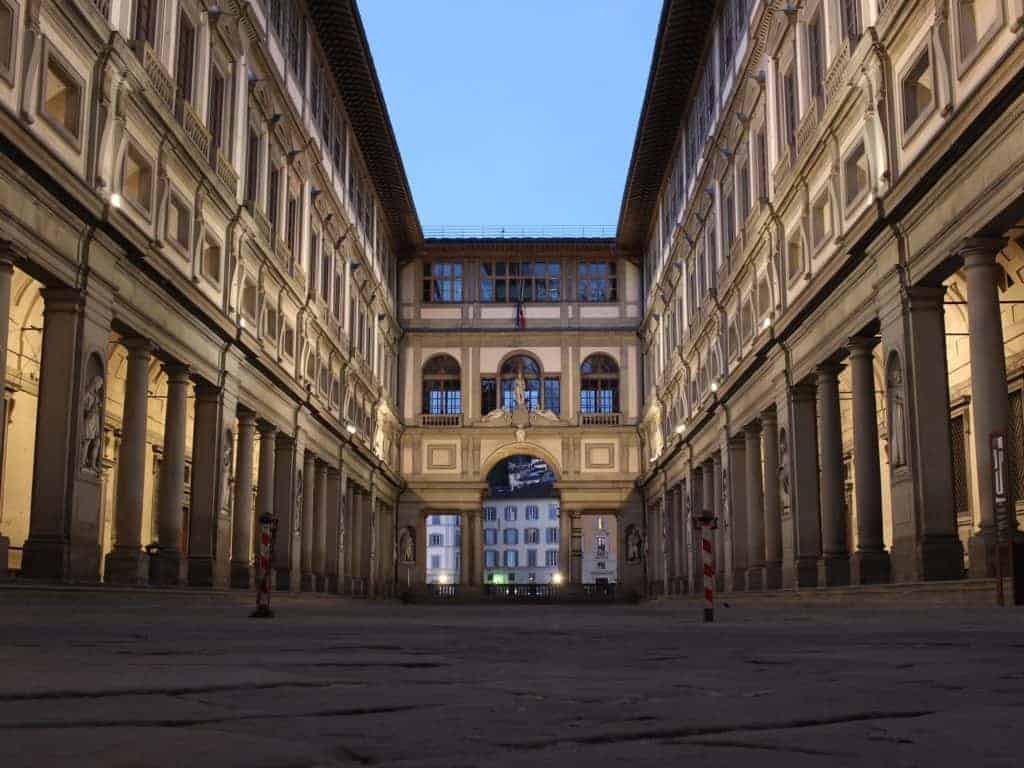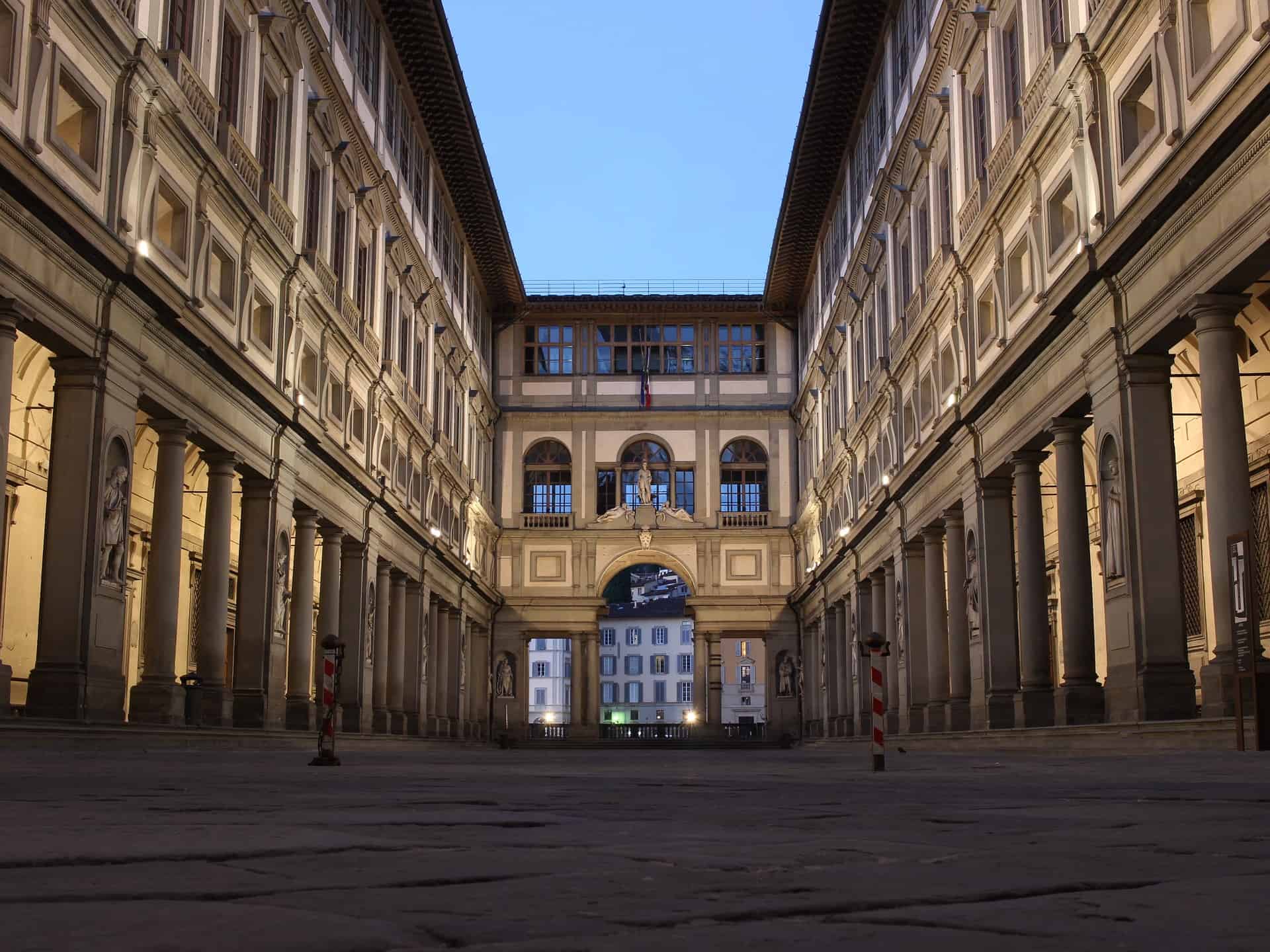 D) Ponte Vecchio
​Once your morning of hitting the museum/s is complete, grab some lunch and then make your way to the most well known bridge around the area – the Ponte Vecchio.
The bridge is known for its amazing viewpoints and picture opportunities as well as all the gold/silver jewelry stores lining it.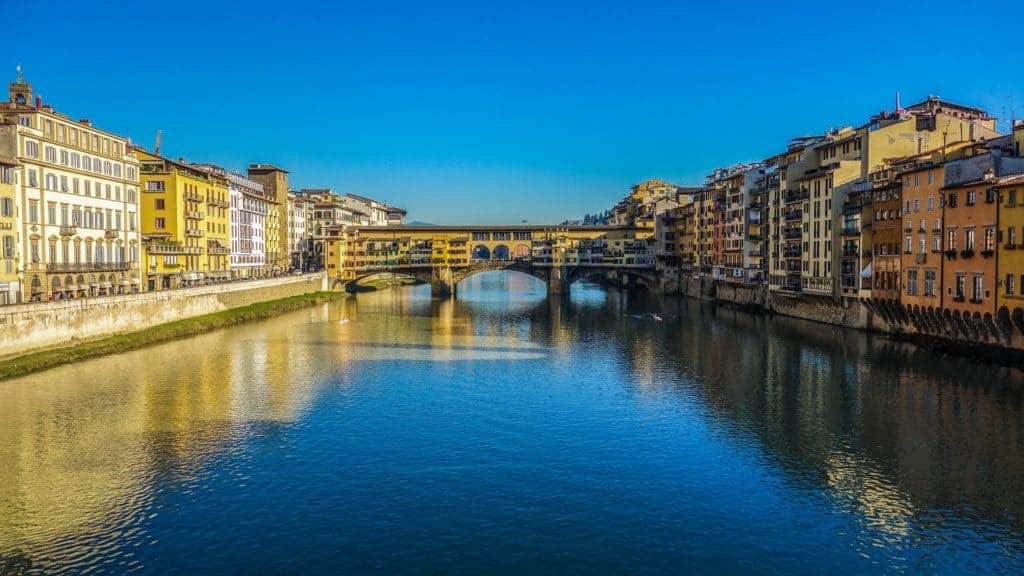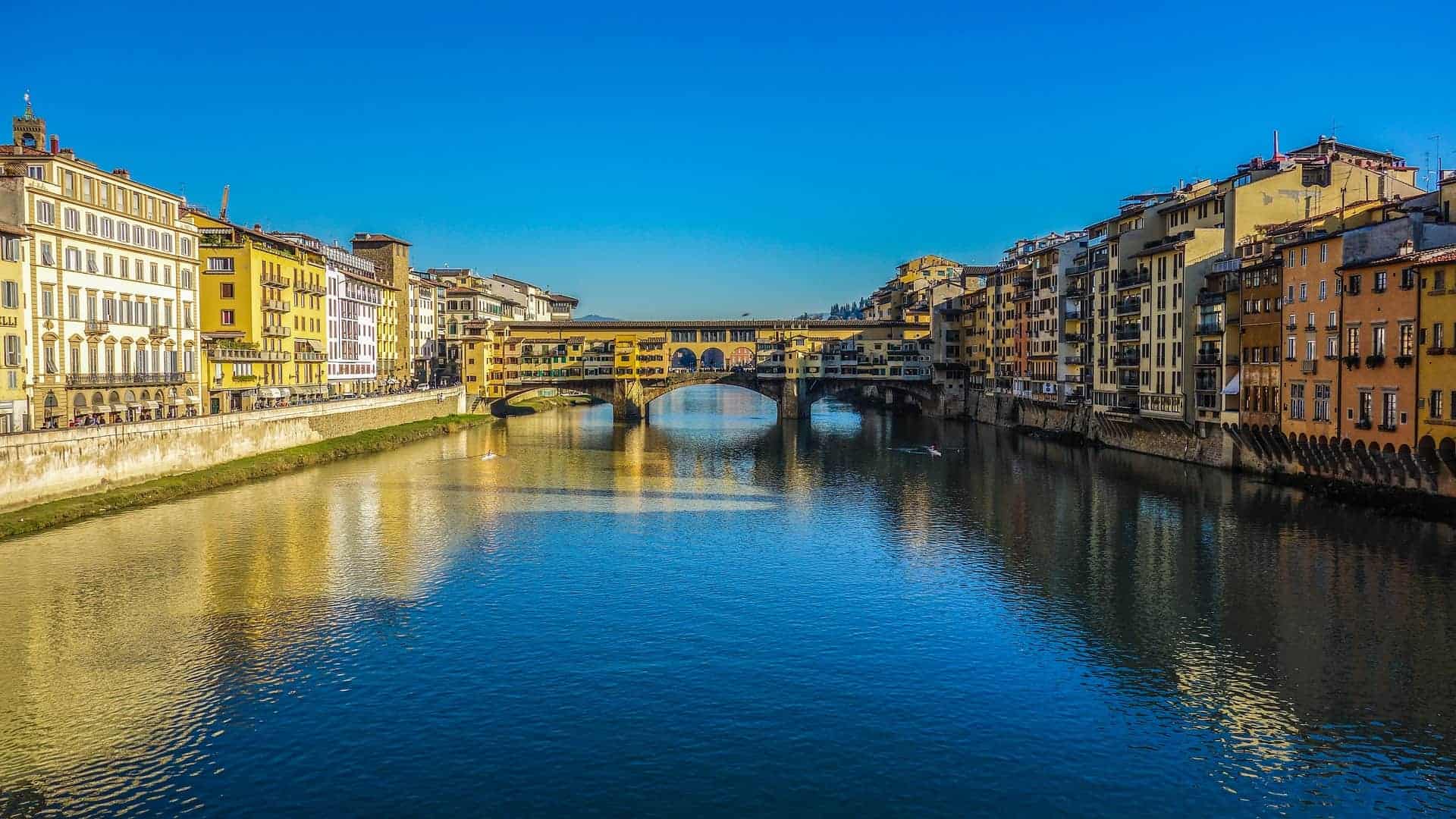 E) Boboli Gardens
Hours: 8:15AM – 6:30PM (closing depends of time of year)
Closed on first and last Monday of the month
Cost: 13.00 Euro
Advance Tickets​
Once you make it to the other side of the Arno River you will head to the Boboli Gardens. Since most of the morning will be spent indoors, the afternoon will be spent outdoors.
The Boboli Gardens is a massive area of greenery, sculptures, walkways and fountains. It is really a great way to just get out of the city feel for a bit and take some time to enjoy one of the most vast gardens you will come by.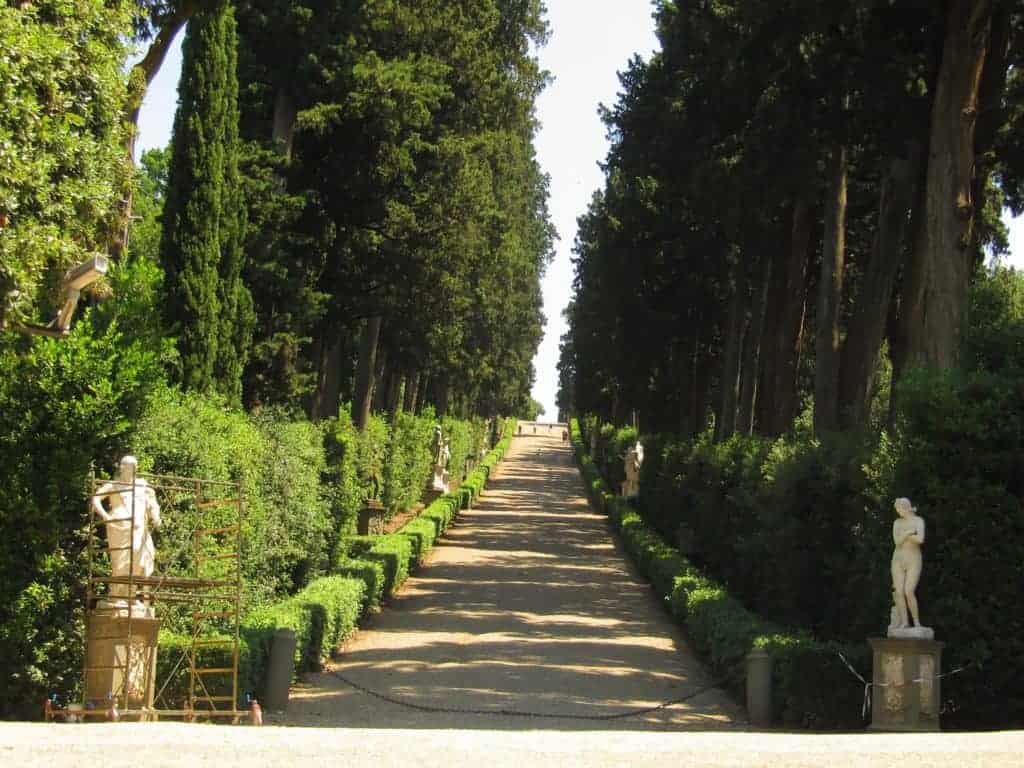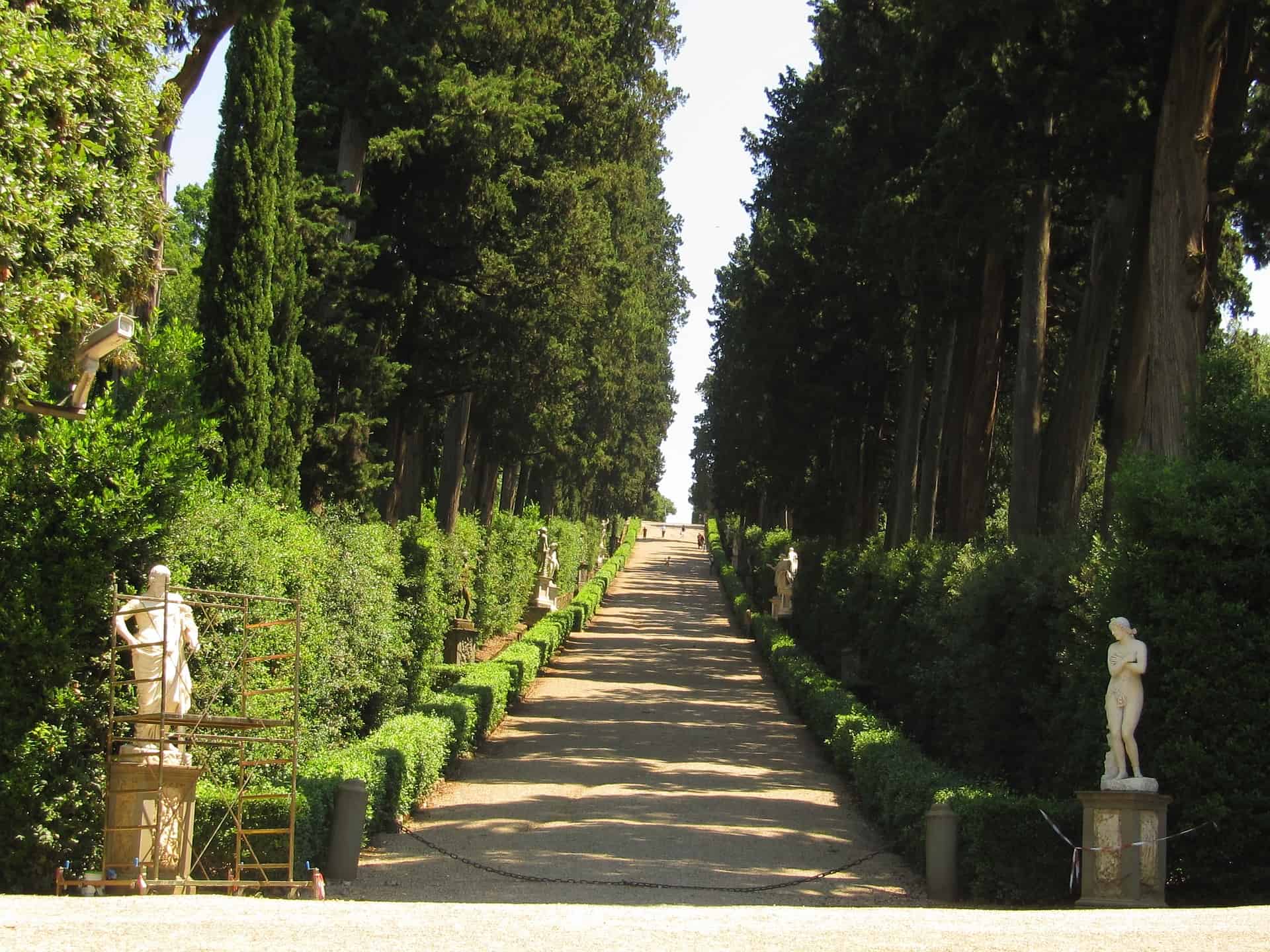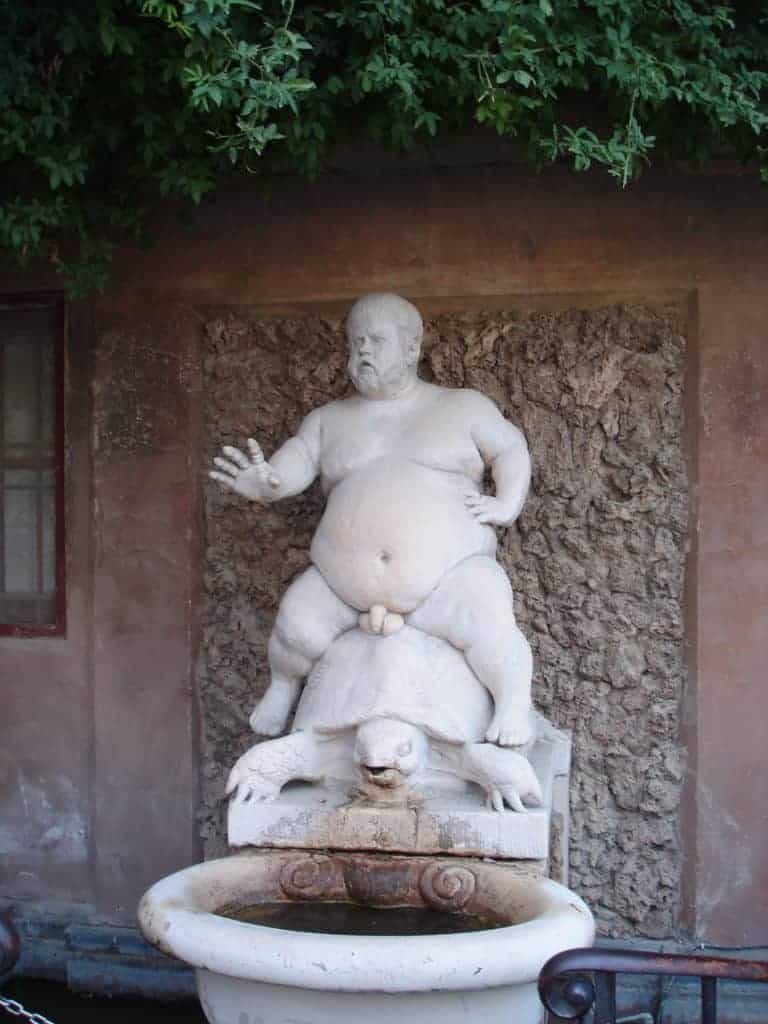 F) Piazzale Michelangelo
​Once you are gardened out make the walk to the most well known viewpoint of the city at Piazzale Michelangelo. From the top, near the Michelangelo statue, you will be able to see the skyline, rooftops, river and bridges that make up the city of Florence.
If you are here for sunset the view gets even better. You will be able to point out all the different attractions that you visited over the last two days and in a way summarizes all that Florence has to offer.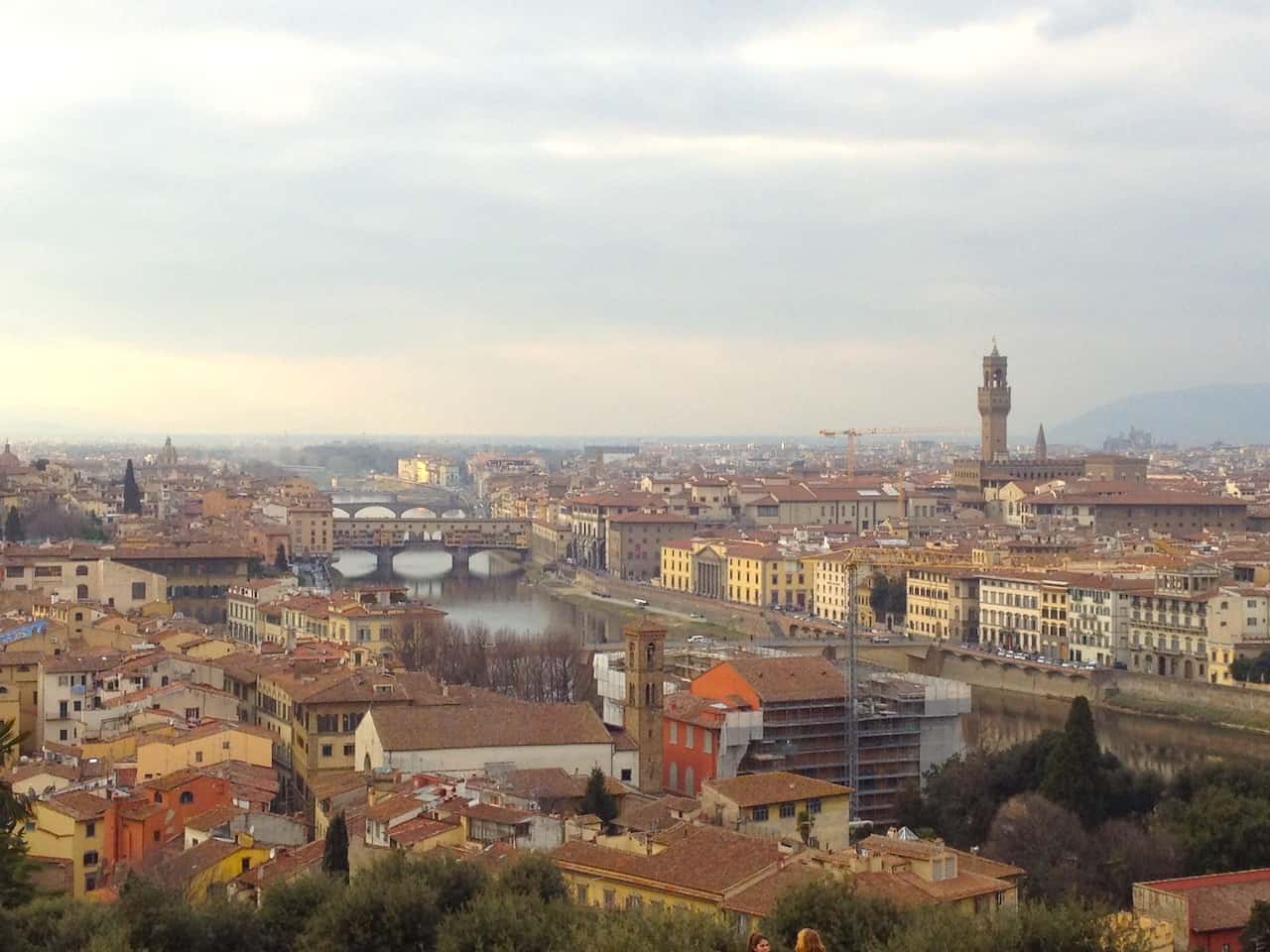 7) Where to Stay in Florence
Florence is filled with boutique hotels throughout the city. I have listed out some of the highly valued and rated hotels to look into, all of which are easily accessible to the various sites.
1) Hotel Paris
5) Firenze Number Nine Wellness Hotel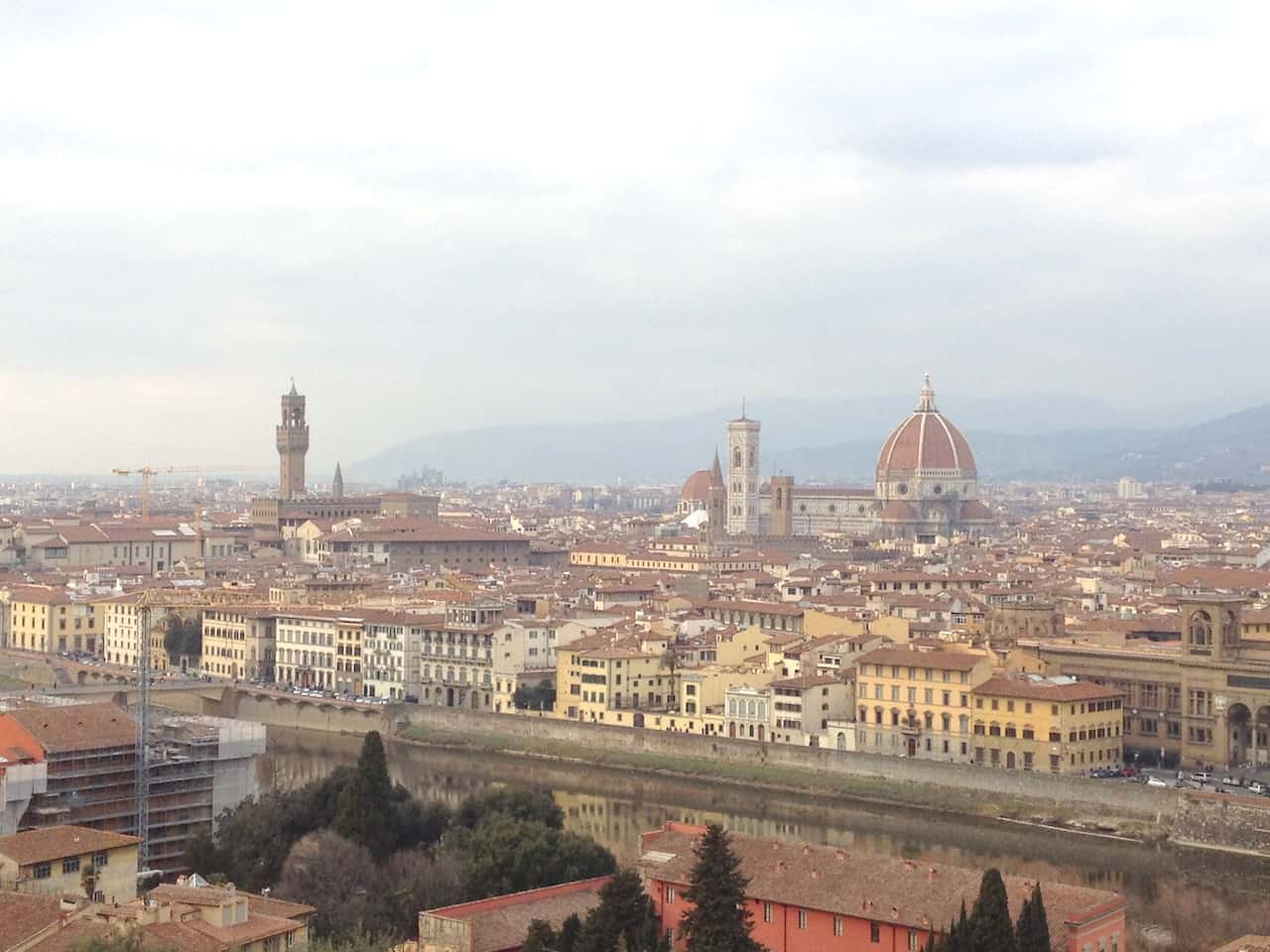 That about wraps up a Florence 2 day itinerary. Take a look at our other Italy itineraries and guides to help out with any other trip planning. If you have any questions about the trip please feel free to comment below!
» Take a look at some other city guides such as One Day in Rome, Things To Do in Venice, A Visit to Vatican City, A Capri Day Trip, and a 14 Day Italy Itinerary.