Even though you might be heading to the country of Italy for your trip, that should not stop you from visiting another country as well – Vatican City!
Located in the heart of Rome, Vatican City sits as the smallest country in the world at just 0.17 square miles (109 acres). Although small in size, it is very large in significance as it is the epicenter for the Roman Catholic Church and it houses the Pope.
There are also plenty of things to do in Vatican City to keep you busy as you get to learn about its rich history and see its ornate artwork. And this guide will cover it all!
As you make your way through Rome, be sure to put Vatican City on the to do list.
* Affiliate Disclosure: This post may contain affiliate links, which means I may receive a commission if you make a purchase through the links provided, at no additional cost to you. Thanks for supporting the work I put into TripTins!
1) Introduction to Vatican City
A visit to Rome is not complete without heading over to Vatican City. Located in the western part of Rome lies this city-state, that attracts millions of people each year.
Vatican City is more than just a tiny country though – it has many different unique places to explore as you spend your time there.
I would recommend setting aside at least a half day at the Vatican in order to take your time visiting many of these attractions and seeing what this country has to offer.
This guide will touch on the best things to do in Vatican City. From Saint Peter's Square and Basilica to the Vatican Museums and Sistine Chapel, read on to learn more about it all & more.
I hope this can give you a good idea of what to expect when you make your way to the Vatican and help answer any questions along the way. With that said let's get onto visiting the Vatican!
Tickets & Hours Tip: tickets & tours can sell out early year-round. Be sure to purchase tickets ahead of time and remove the risk of missing out or waiting in line for tickets.

I will lay out tour options & purchasing individual tickets in this overview. Feel free to follow the links to guarantee your spot.

Also, be sure to always check the latest operating hours & opening days. These can change from year to year, so stay informed on the latest.
Want to see more of Italy? Check out some of the Italy itineraries up on the site: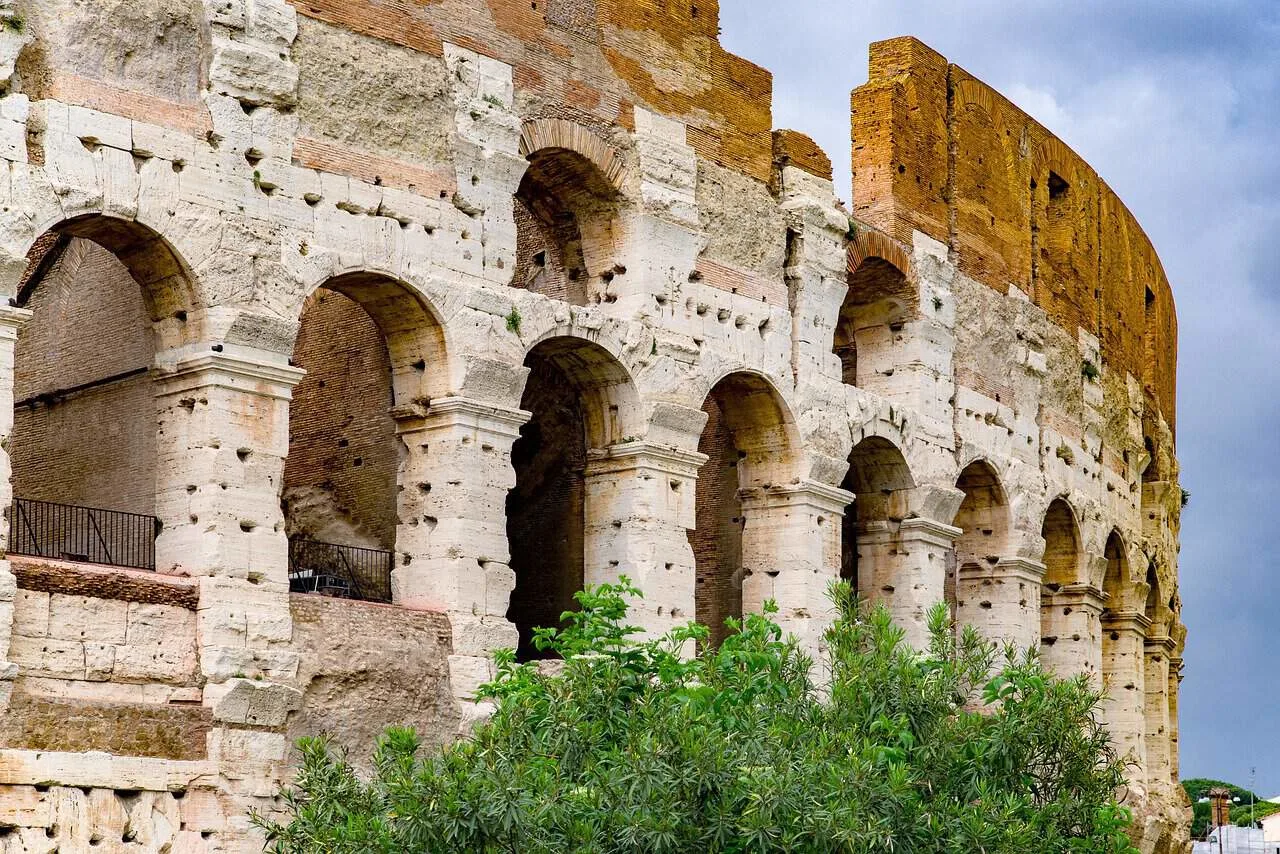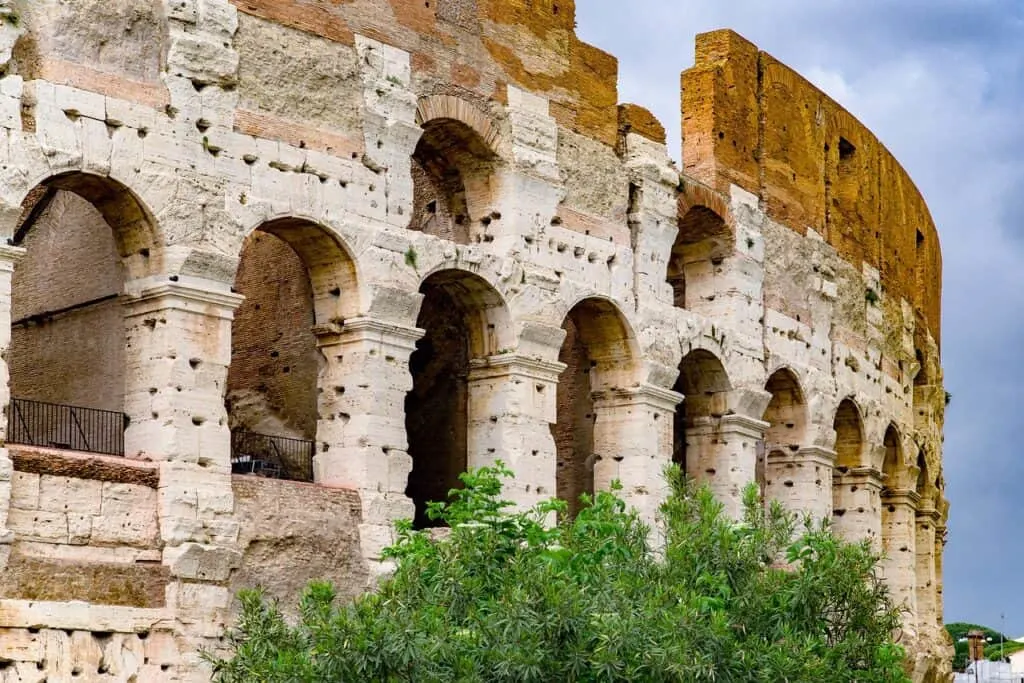 2) Things To Do in Vatican City
While Vatican City is quite small, at just 109 acres (0.6 miles / 1 km long & 0.5 miles / 0.9 km wide), there still is a fair share of attractions to keep you busy.
This overview will talk through the following attractions in Vatican City:
St Peter's Square
St Peter's Basilica
St Peter's Basilica Dome
Vatican Grottoes
Vatican Necropolis
Vatican Museums
Sistine Chapel
Papal Audience
Vatican Gardens
As I will talk about throughout this overview, many of these attractions will require either tickets or guided tours to enter. Don't worry though, I will point out when these are necessary and include links to the top options out there.
With that said, let's get started with the best things to do in Vatican City!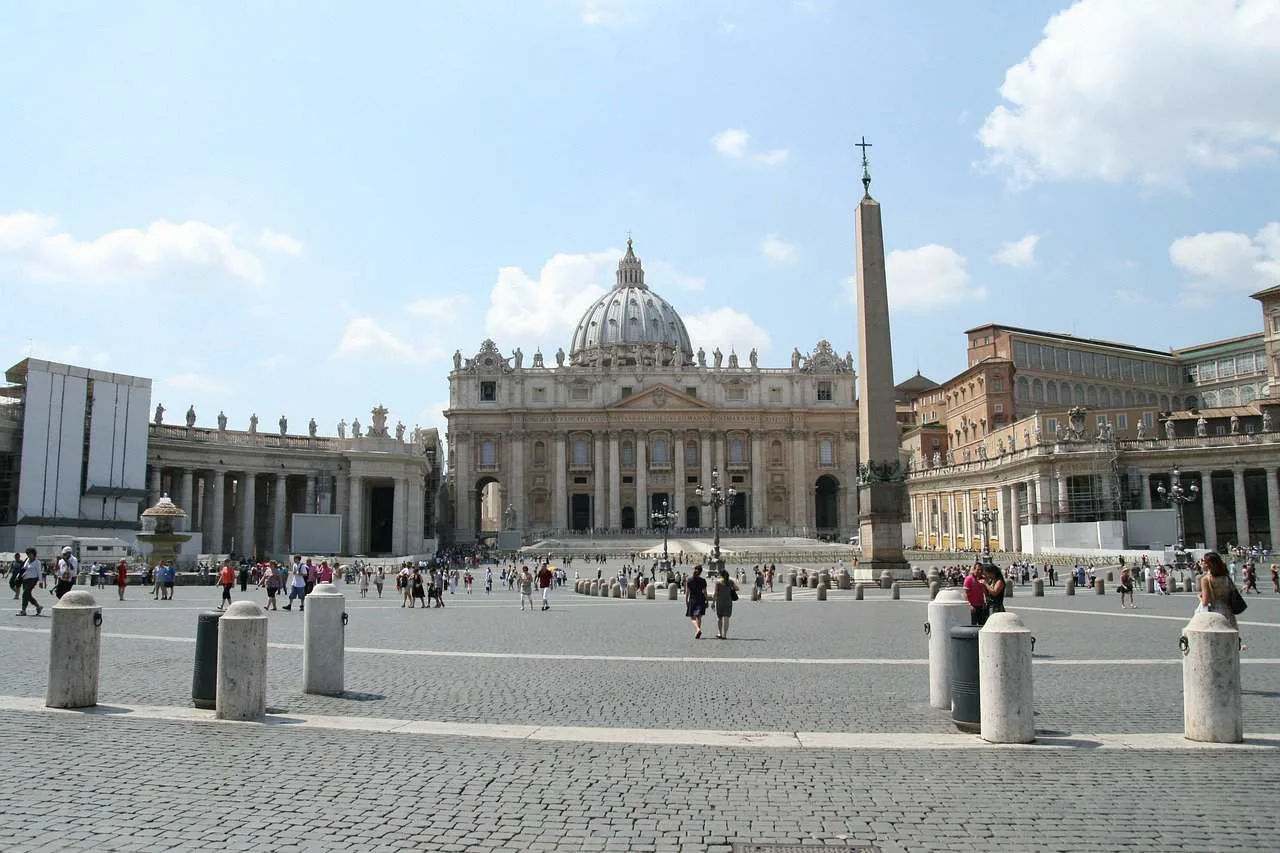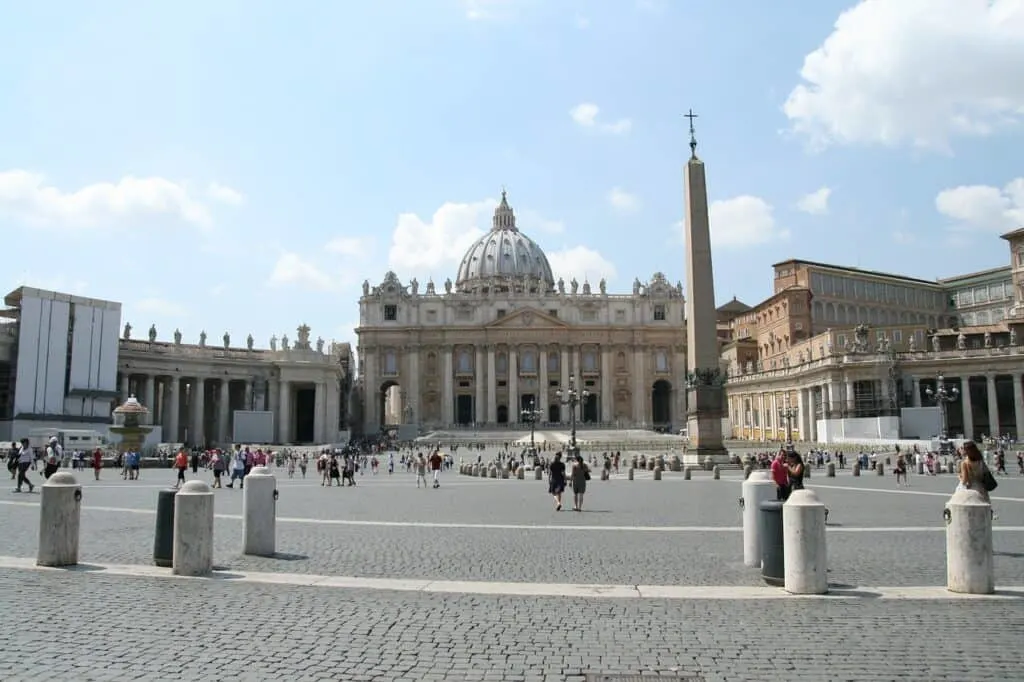 St Peter's Square
As you approach Vatican City, you are most likely doing so straight into St Peters Square. Feel free to walk down Via della Conciliazione, as you see the square and St Peter's Basilica straight out in front of you.
The square is a highlight on its own, as it is one of the most famous ones in the world!
Surrounding the square are 284 columns, 88 pilasters, and 140 saint statues, with two fountains and the large obelisk right in the middle.
You can spend some time walking around the square, snapping some photos, and just taking it all in.
St Peter's Square is free to enter and open 24 hours a day. However, on Wednesday mornings, the Papal Audience is set up in the square. More on that soon!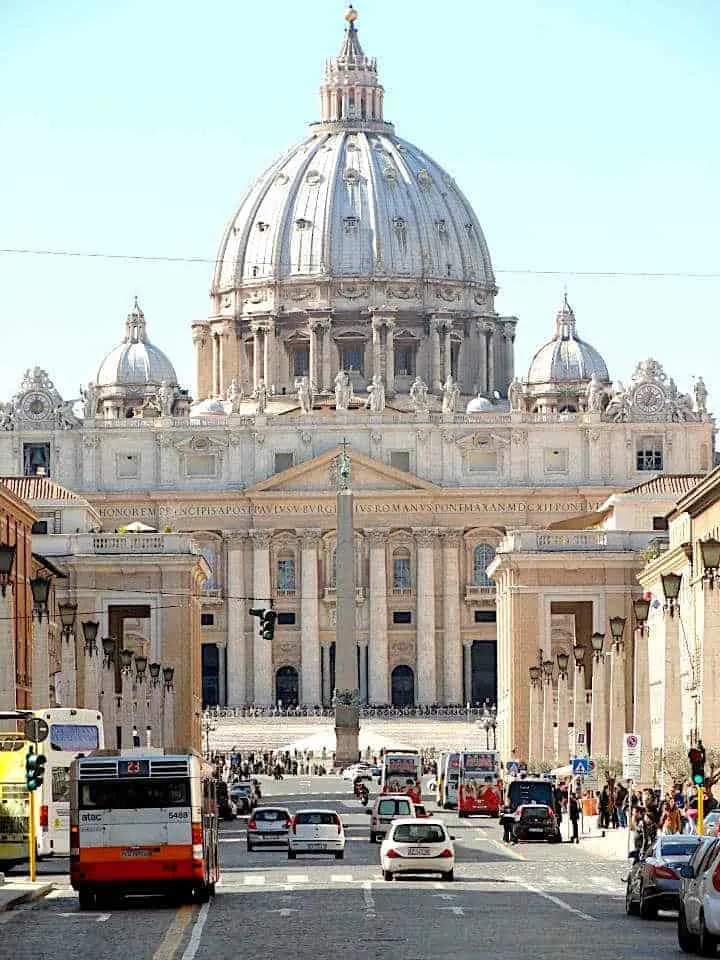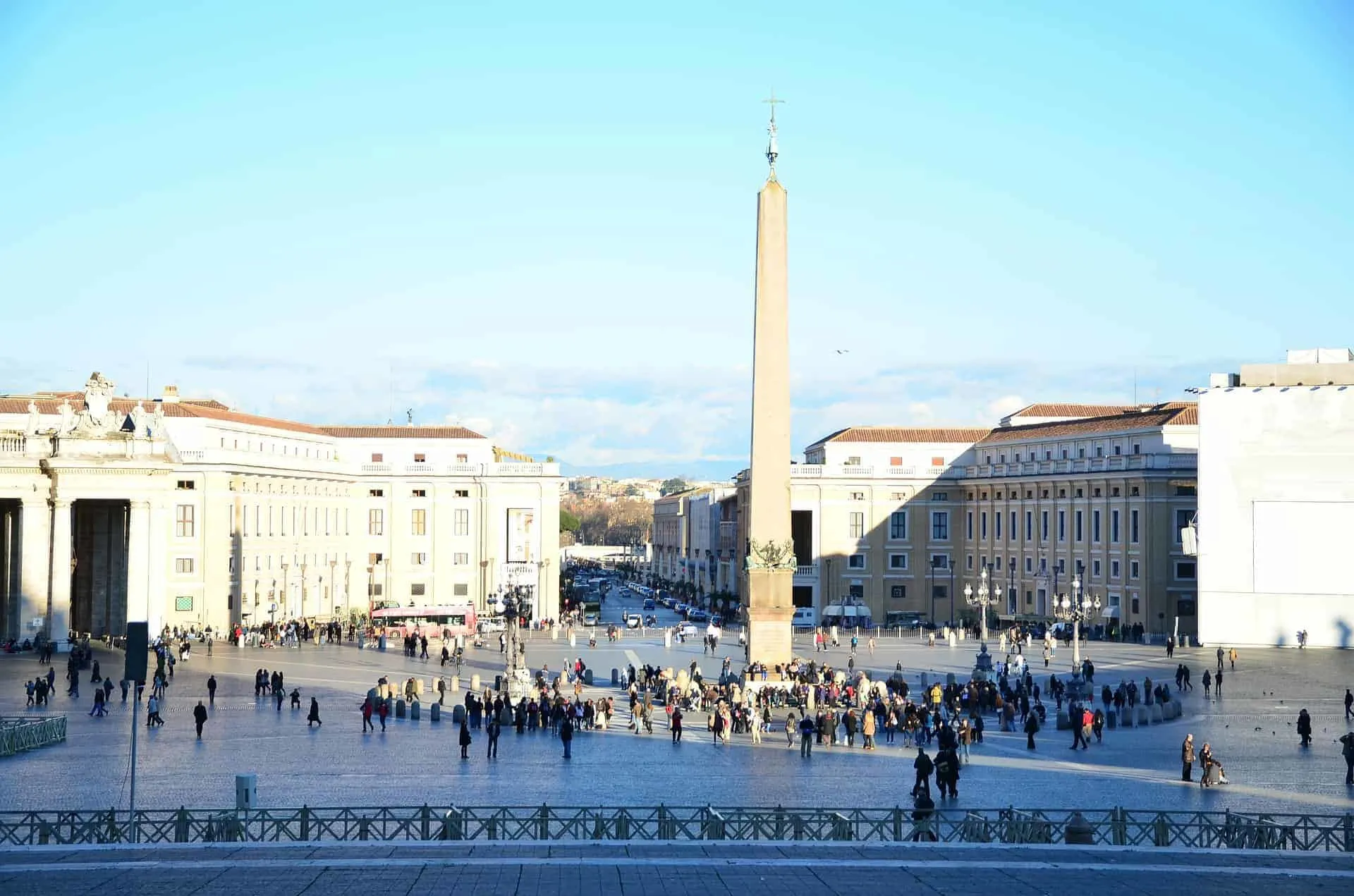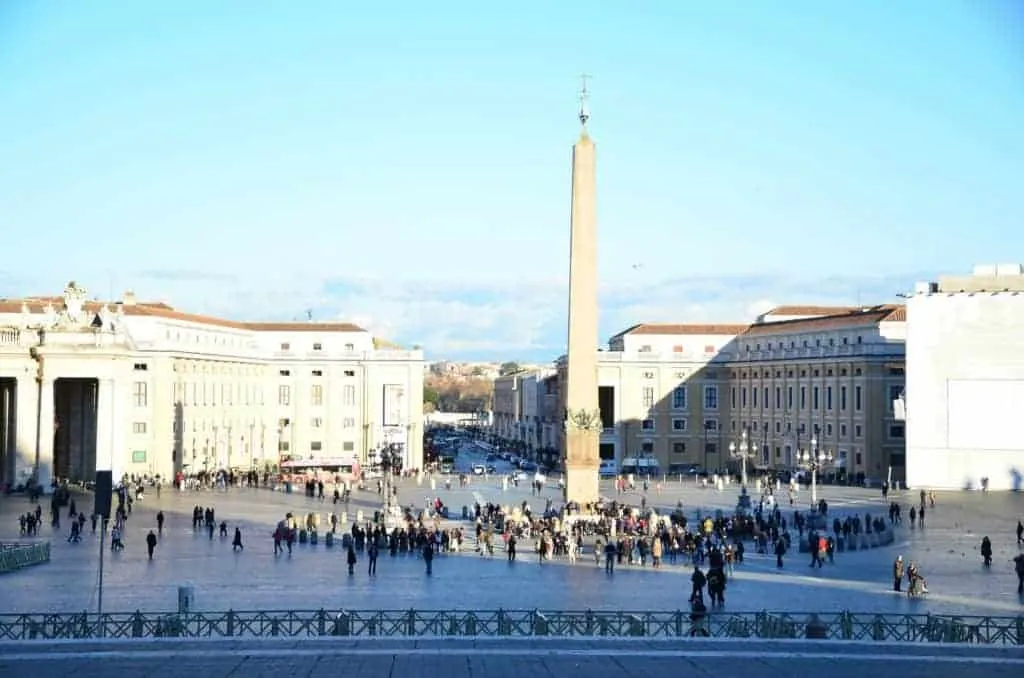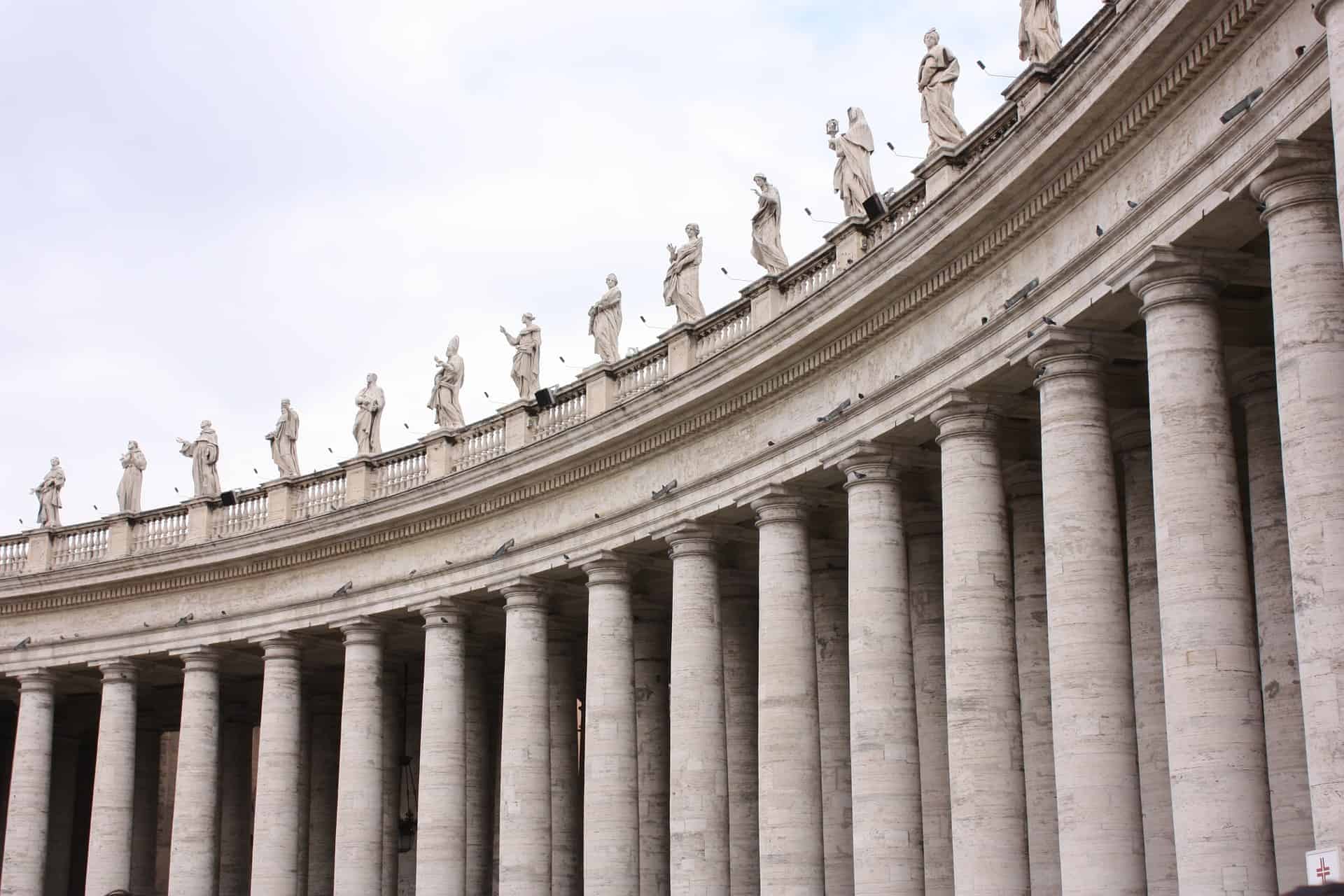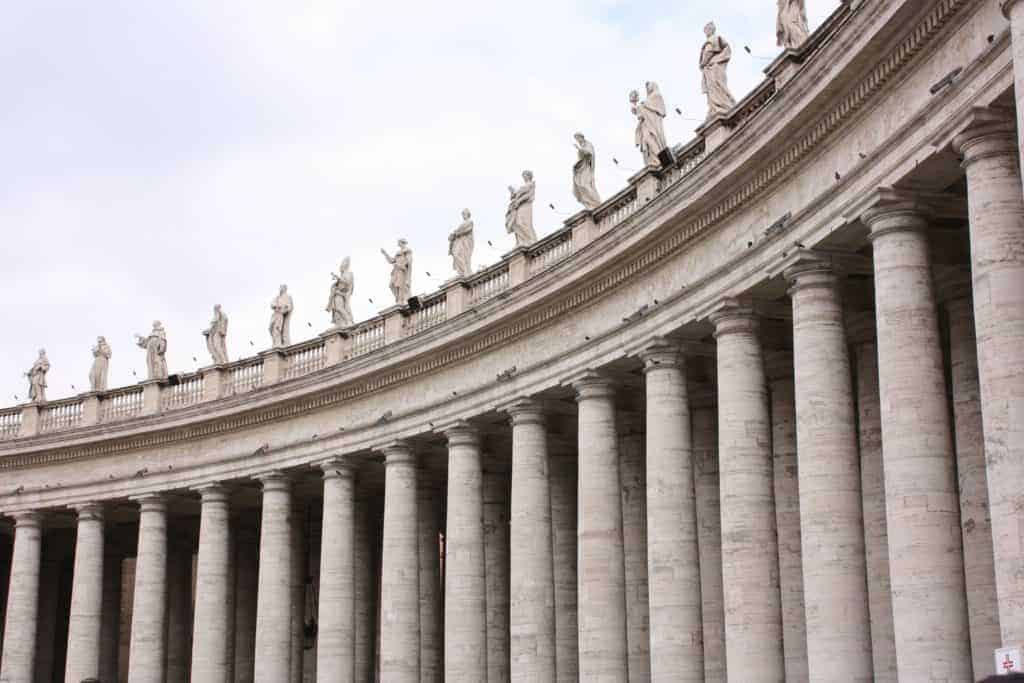 St Peter's Basilica
The most prominent building in Vatican City is St Peter's Basilica. The basilica is one of the largest churches in the world (if not the largest) and its history goes back to the 4th century.
The church is named after St. Peter, who was the first bishop of Rome and one of Jesus' disciples. It was built on top of where he was buried, and now many other Popes are also buried in this spot.
While the original basilica was torn down, the structure you see today was completed in the 1500/1600's, with the help of several renowned architects.
Within the basilica you will find a beautiful, ornate setting to explore. Some highlights include the Pieta of Michelangelo, the Statue of St. Longinus, the Papal Altar, the St Peter statue, among many others.
In addition to the basilica itself, below are some additional add-ons to consider during your time there.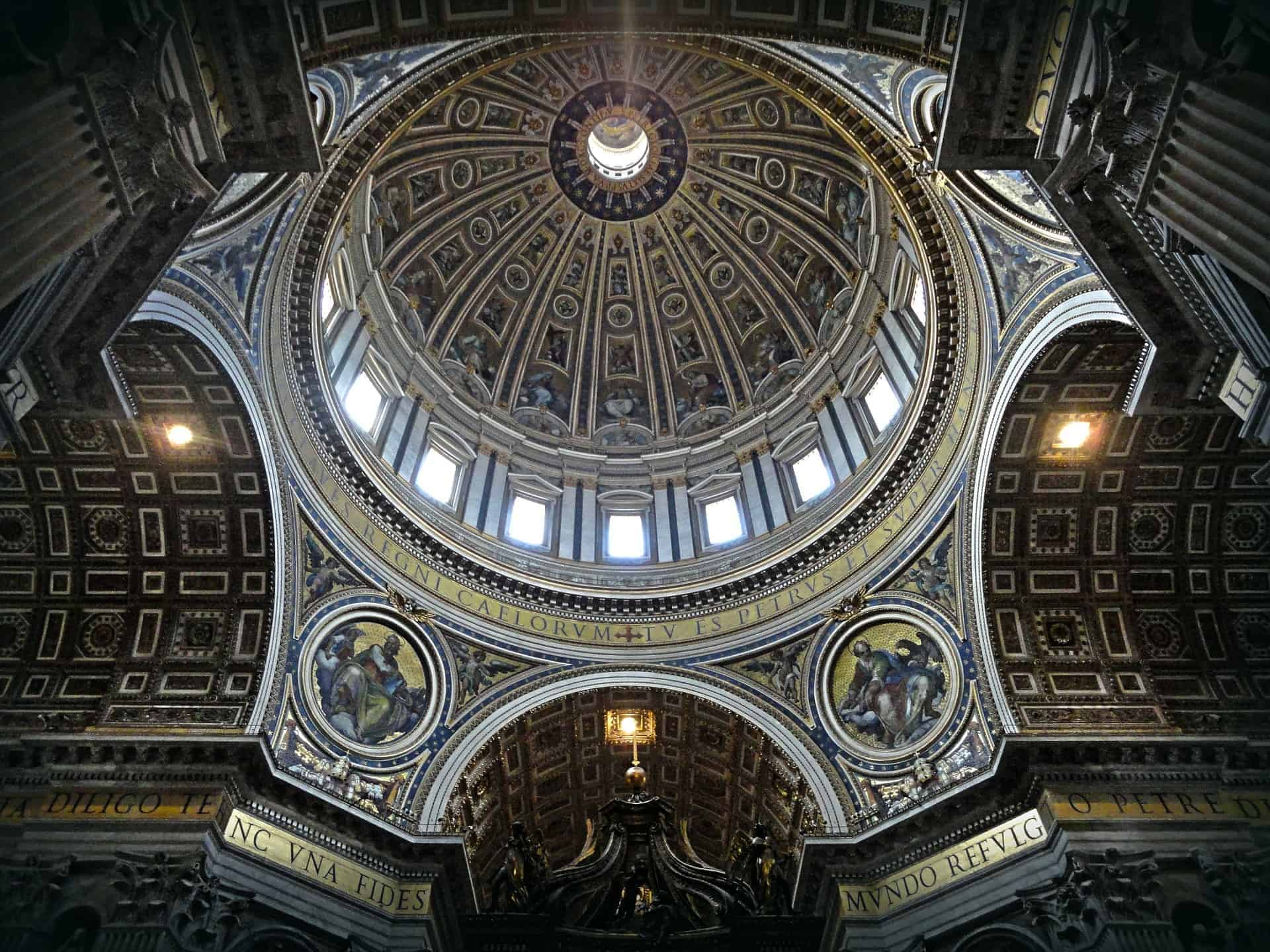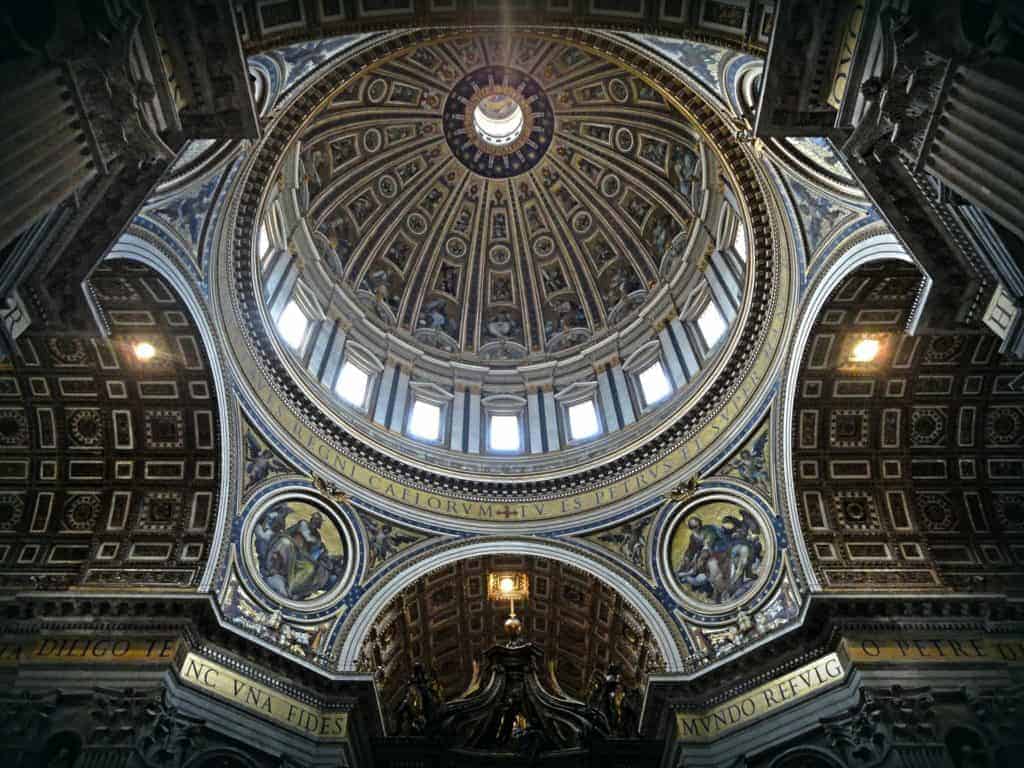 St Peter's Basilica Tip: if you join a tour for the Vatican Museums (which I will cover soon), you will be able to go directly into the St Peter's Basilica from the Museums (if the tour includes the Basilica as well).

By doing so, you will avoid any lines for the Basilica, which can get very long during the day.

If going on your own, without a tour, then you will need to enter the Basilica through its main entrance and wait on line.
St Peters Basilica Dome
While the basilica is just beautiful to appreciate, there is also the opportunity to head on up to the top of the St Peter's Basilica Dome.
The dome was designed by Michelangelo and finished by one of his students after his death. It is one of the biggest domes in the world, measuring in at 136 meters / 446 feet in height with a 42 meter / 138 feet diameter.
There are two sections when visiting the dome – the first level and second level.
To reach the first level, you can opt for the elevator or 231 steps. From this level you can see down into the basilica from above, in addition to seeing the roof where the apostles statues are located.
If you want to get to the very top of the basilica, it is an extra 320 steps to the top (no elevator here!). It is a small, cramped, winding climb up, so it may not be for everyone out there.
From up top, you will get that bird's eye view of Vatican City, Rome and St Peter's Square down below. It is definitely worth the effort to see one of the best views in all of Italy!
Dome Hours: 8:00AM – 7:00PM (closes 6:30PM in winter); closed on Wednesday mornings for Papal Audience

Note that the dome opens 30-60 minutes after the Basilica opens. They will also stop letting people up 1-1.5 hours prior to closing

Dome Cost: 8 Euro for the stairs only option & 10 Euro for the elevator option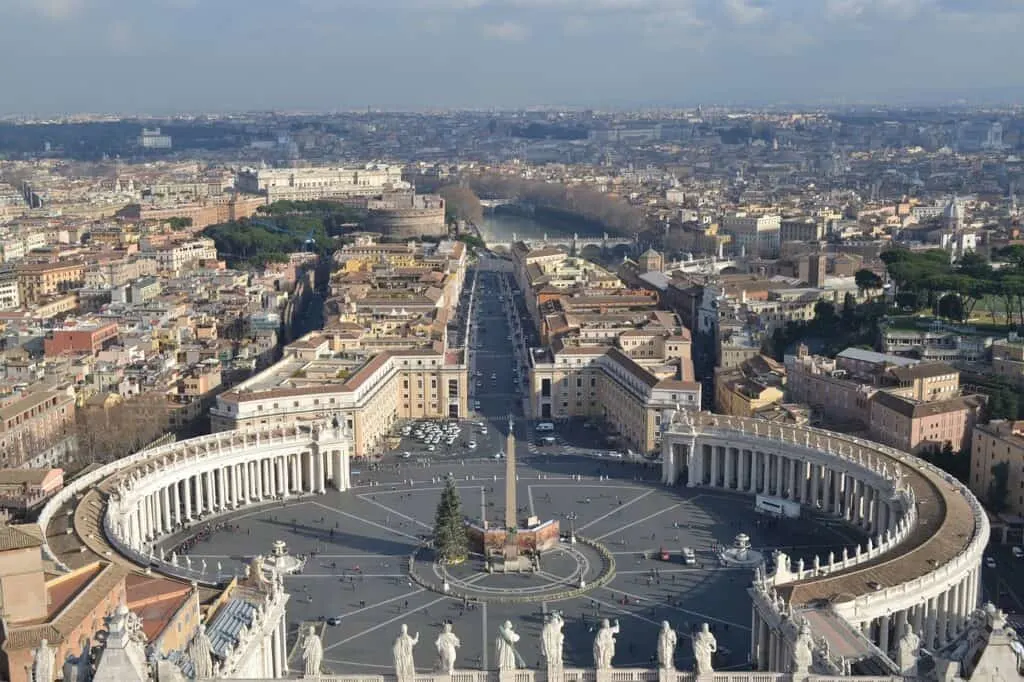 Vatican Grottoes
An extra highlight to visit during your time in St Peter's Basilica are the Vatican Grottoes that are located underneath the basilica.
This is one of the more unique places to explore within the basilica complex as it houses the Papal tombs. In addition, this is also the burial site of other historical Roman figures.
You will find 90+ tombs within the complex, in addition to some other underground highlights.
The grottoes can be visited independently or with a tour through an entrance within the basilica.
Vatican Necropolis (Scavi)
One of the more exclusive parts of the St Peter's Basilica is the Vatican Necropolis, also known as the Scavi.
This area is also located below the basilica itself, just underneath the Vatican Grottoes area.
The main highlight of the Necropolis is the burial site of St Peter the Apostle and his (alleged) remains.
Access to the Scavi area is limited and can only be accessed with a guided 90 minute tour. These are small group tours, giving you a more personal approach to one of the Vatican's most exclusive spots.
If interested, be sure to book this Vatican Scavi tour ahead of time to guarantee your spot.
Vatican Museums
While St Peter's Basilica is one of the must visit highlights of Vatican City, the Vatican Museums are the other.
Visiting the Vatican Museums is a must do during a visit to Vatican City, as it holds so much history, art, and beauty all throughout.
You can go about a visit to the Vatican Museums on your own with a timed entry ticket, or you can join one of the guided tours.
Most tours last around 3 hours as there is just so much to see within the museum setting. Just some of these highlights include:
Gregorian Egyptian Museum
Chiaramonti Museum
Pio Clementino Museum
Museums of the Vatican Library
Gallery of the Tapestries
Gallery of Maps
Raphael's Rooms
Gallery of the Statues
Pine Cone Courtyard
The Spiral Staircase
Among many others!
The final highlight of the Vatican Museums will the Sistine Chapel itself (more on that next!).
Vatican Museum Hours: 9:00AM – 6:00PM (final entry at 4:00PM, with extended hours on Fridays & Saturdays from May to October). Closed on Sundays (expect for final Sunday of month from 9:00AM – 2:00PM)
Early Entry: certain tours (linked below) offer early entry tours of the museums around 1 hour prior to official opening.
Vatican Museum Ticket Purchase: Vatican Museums Skip the Line Entrance Ticket
Vatican Museum Tour Options: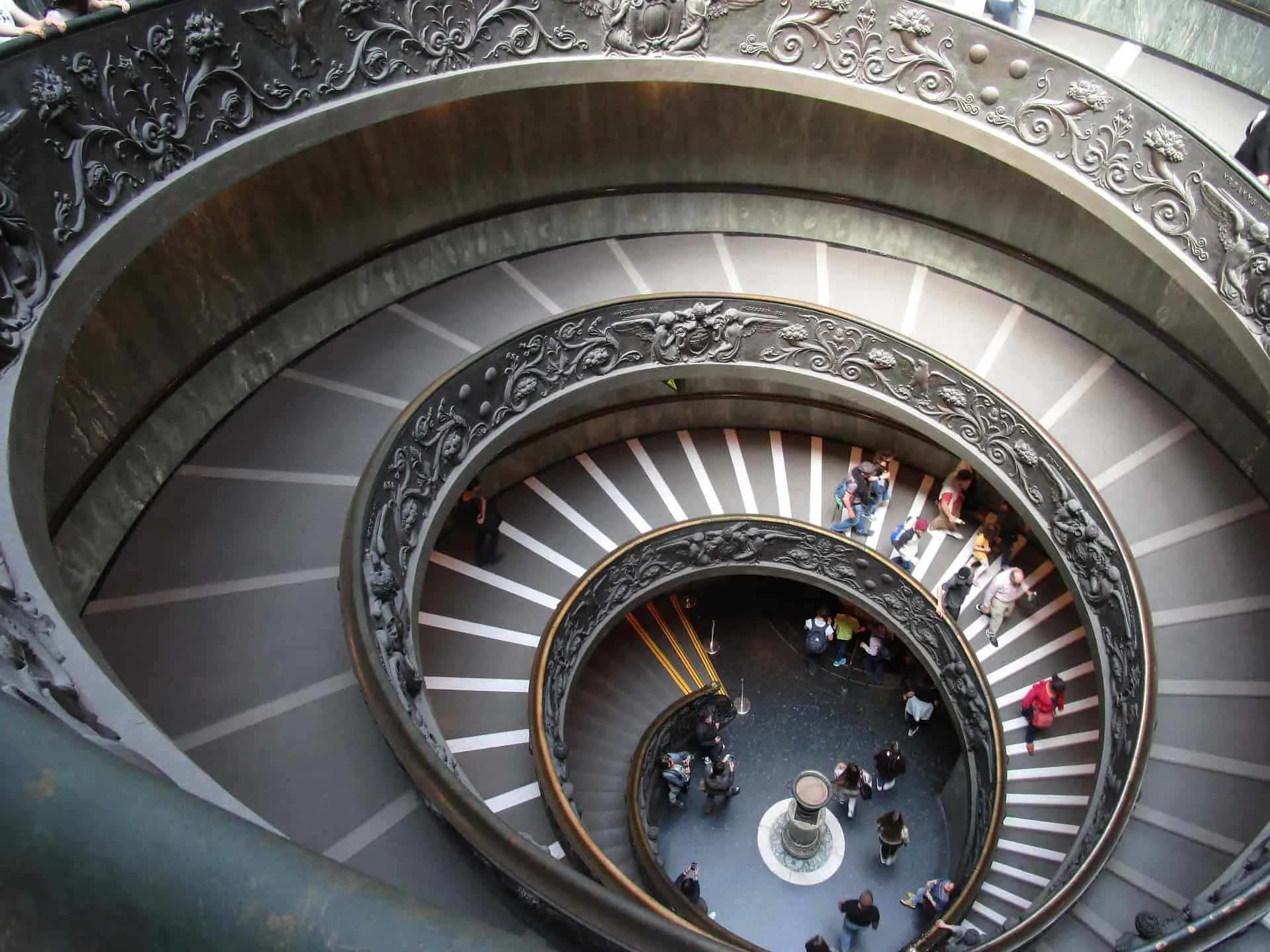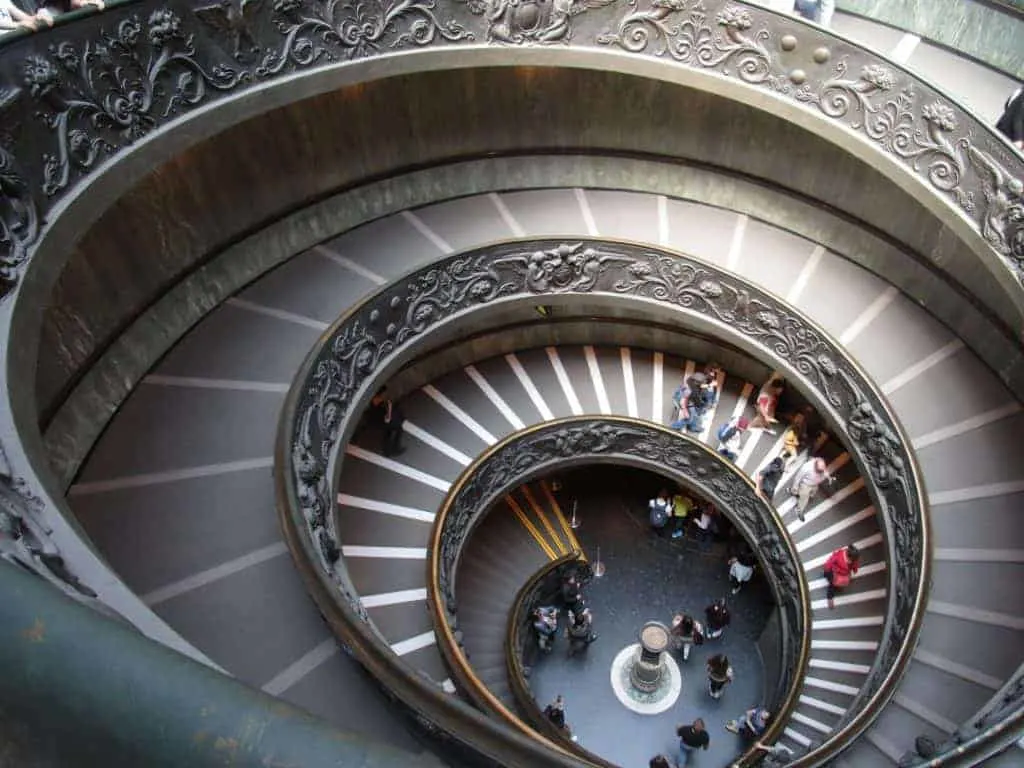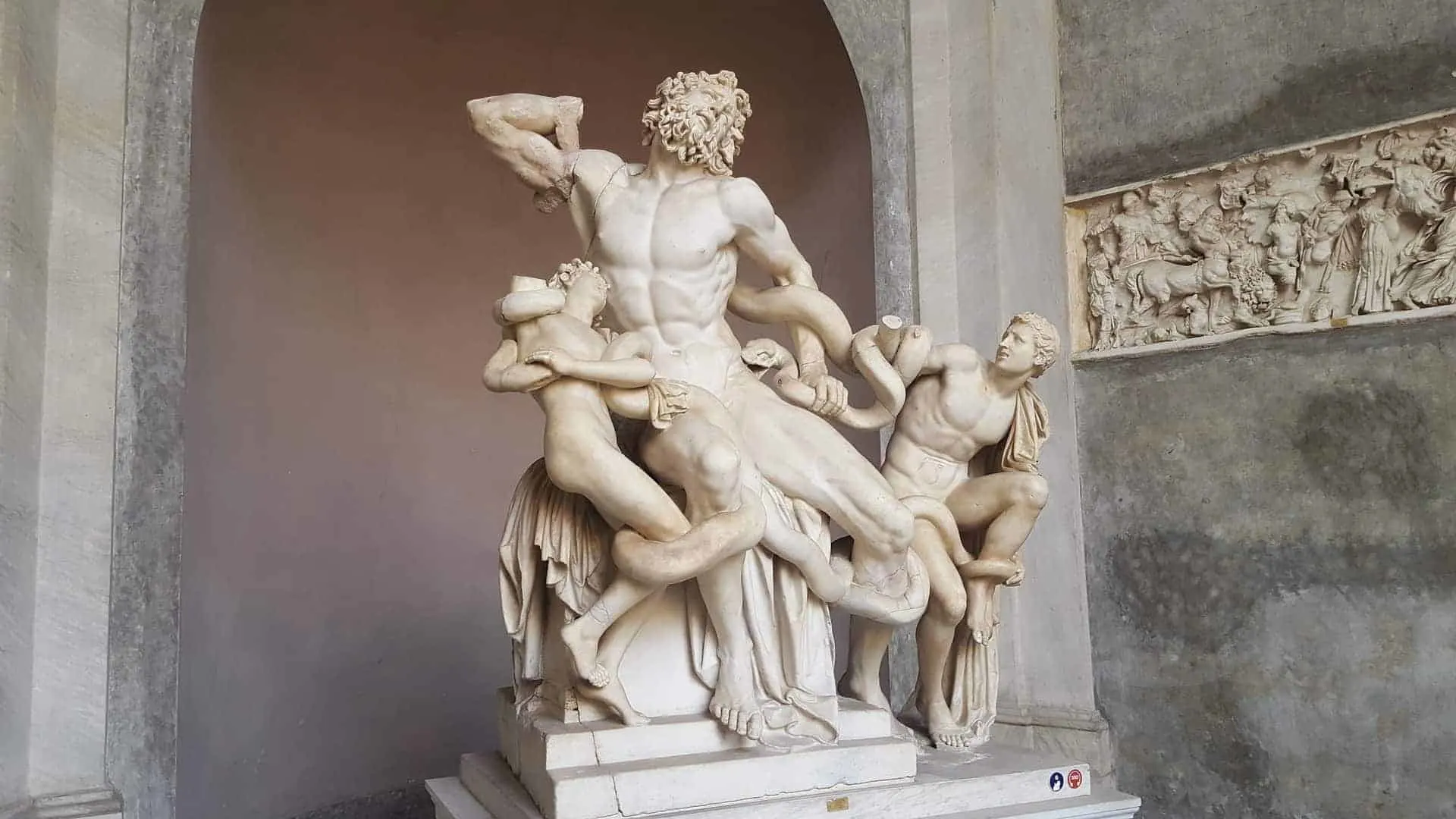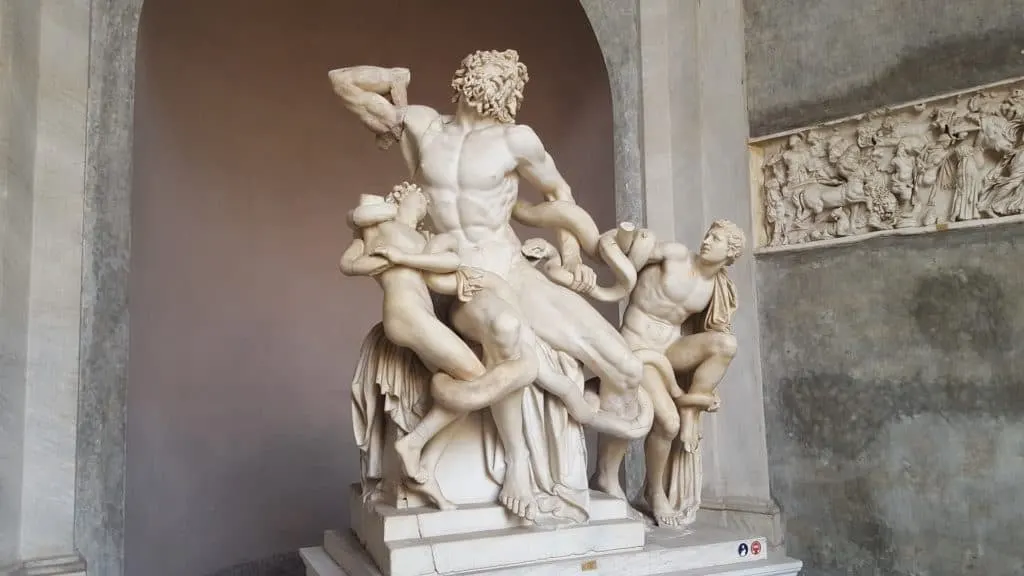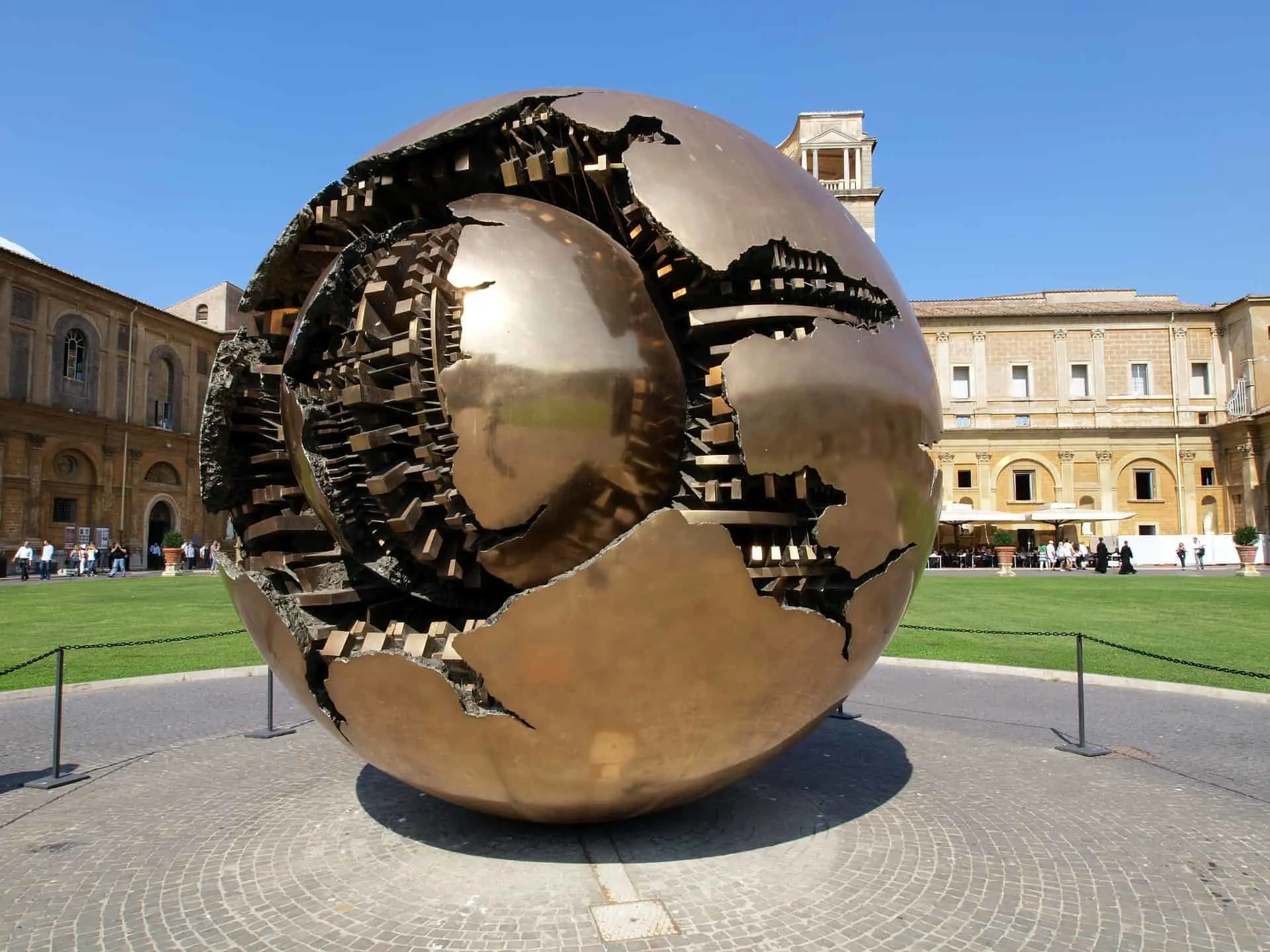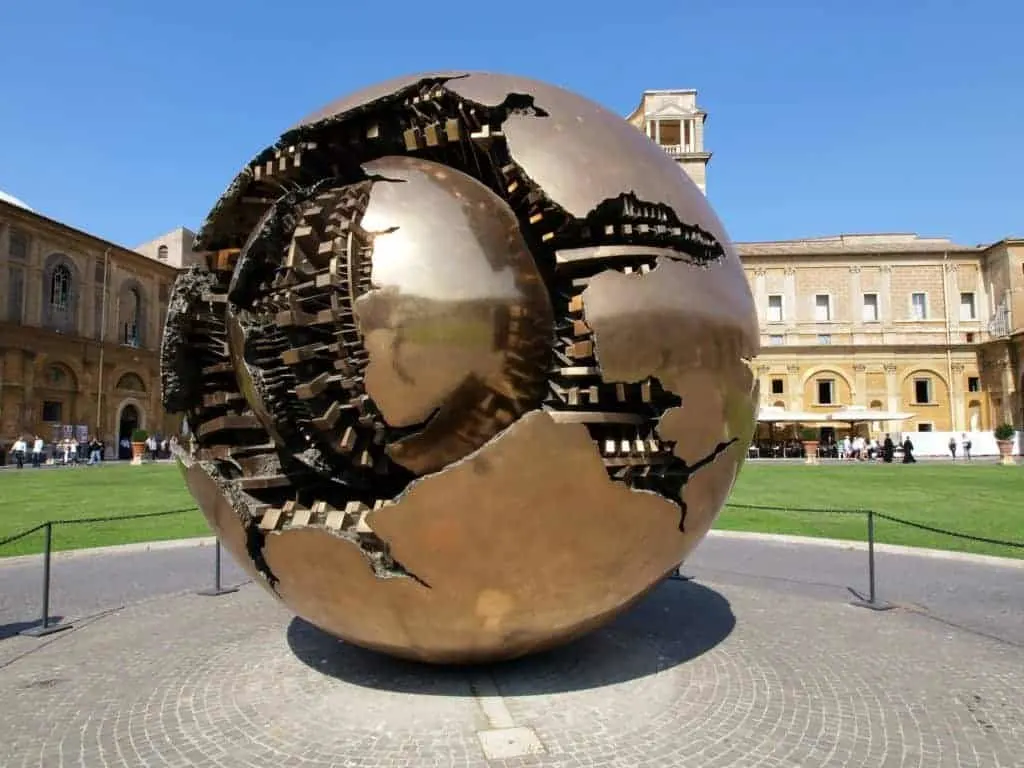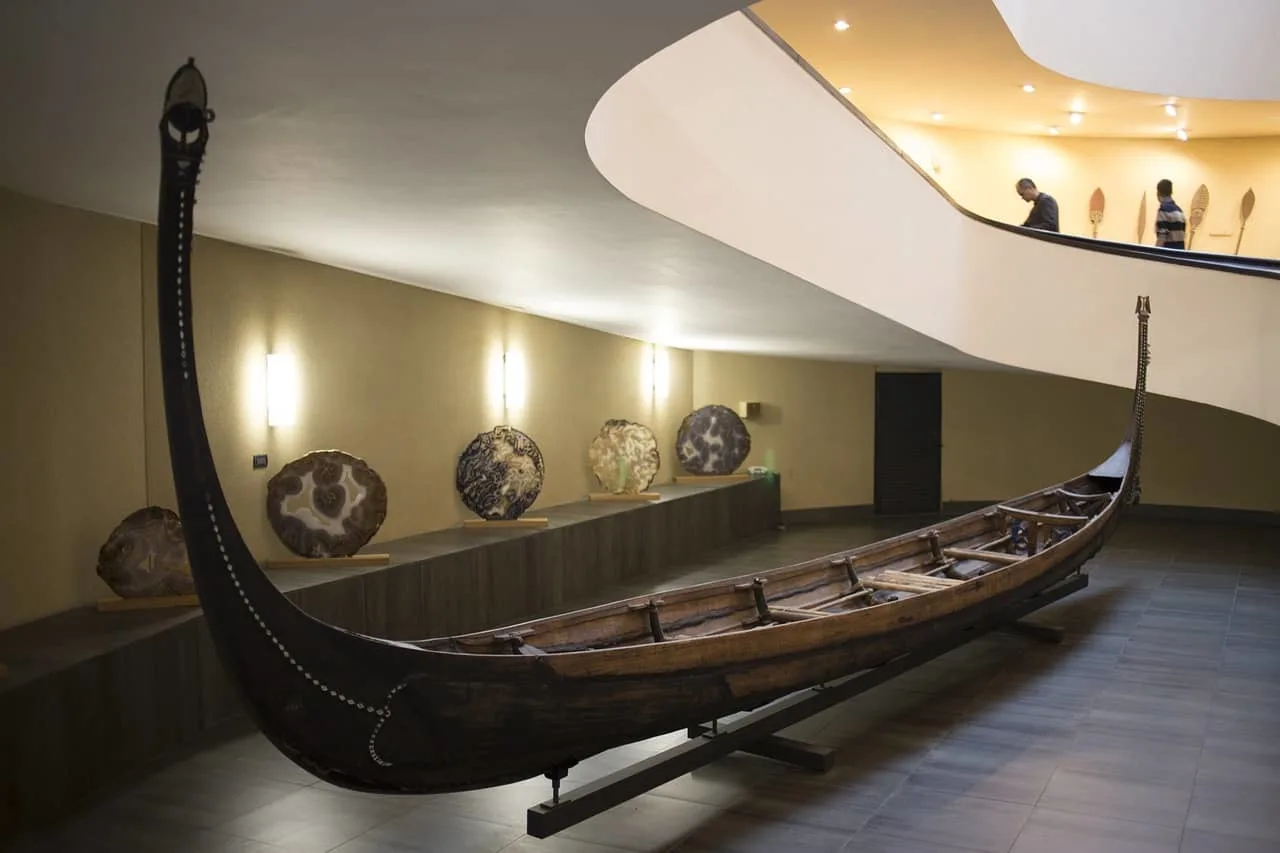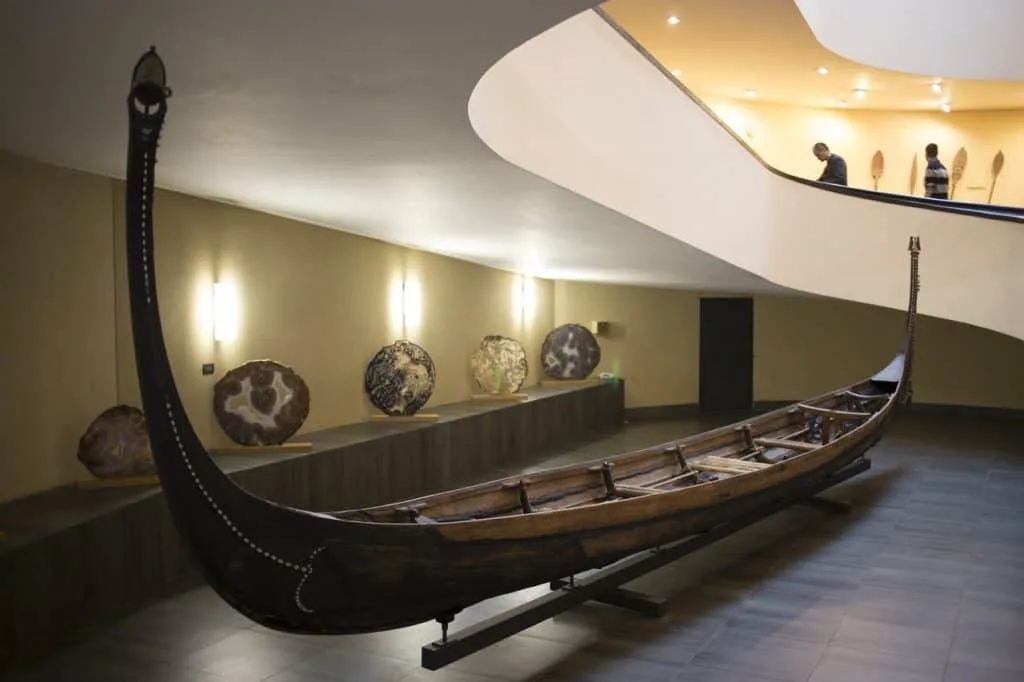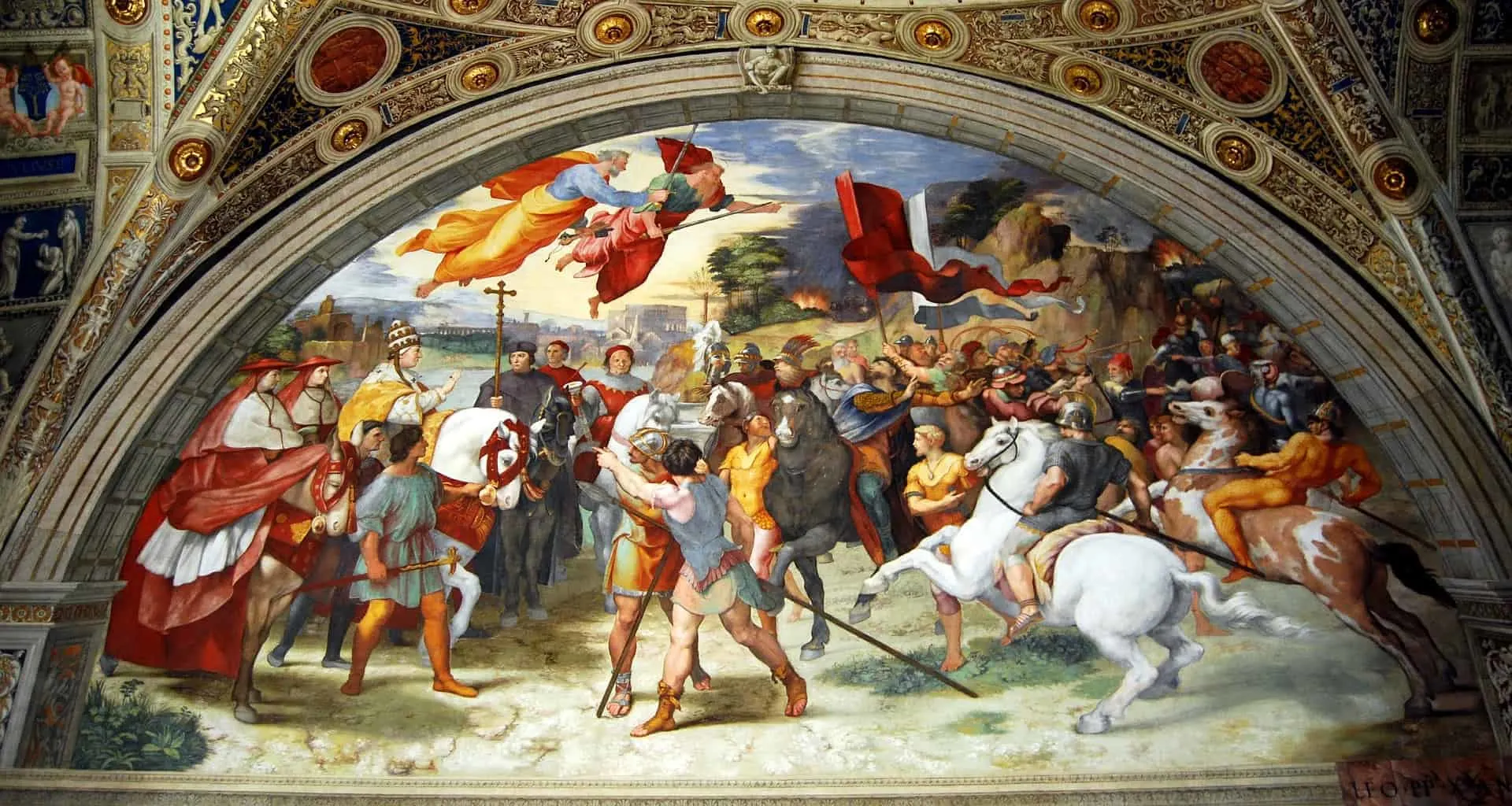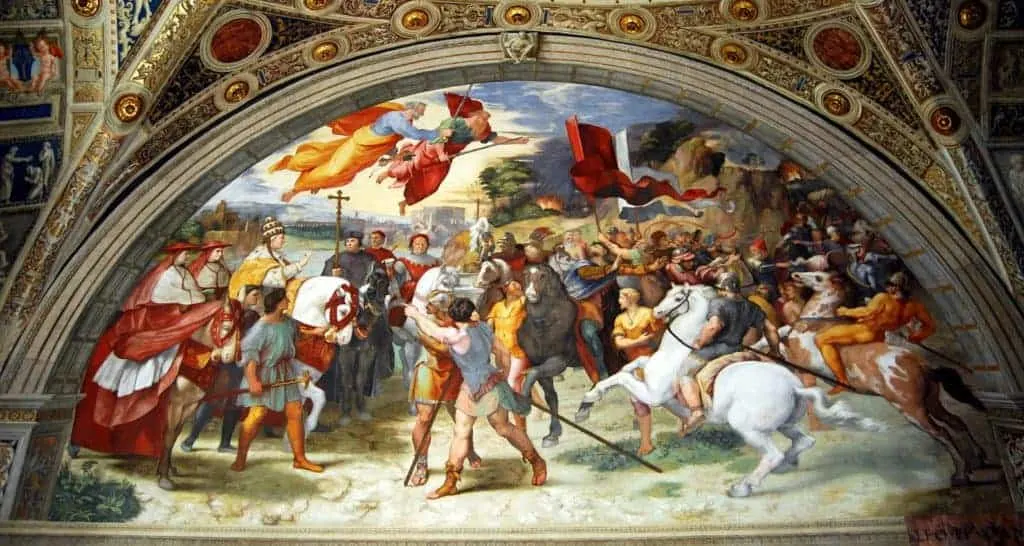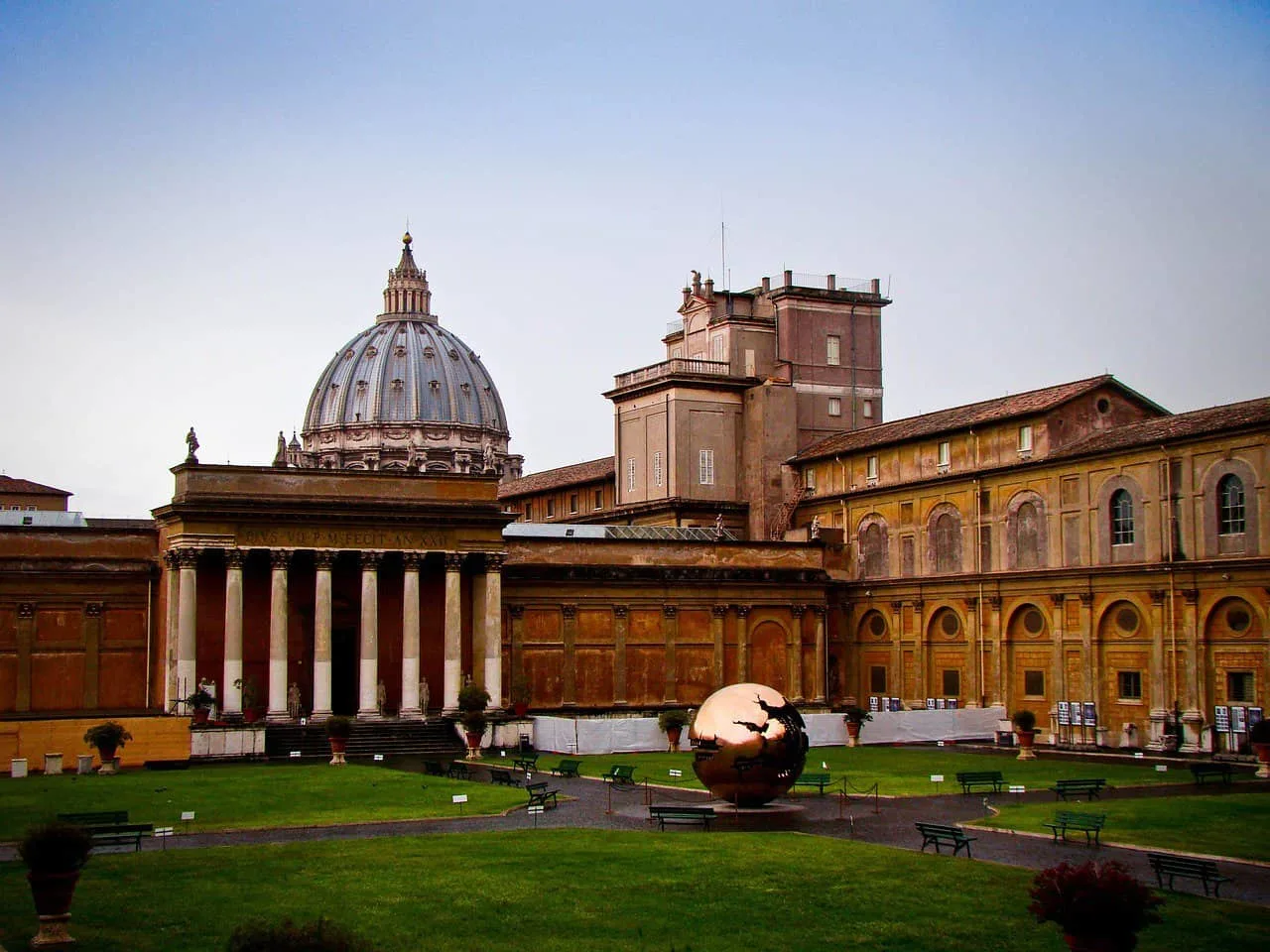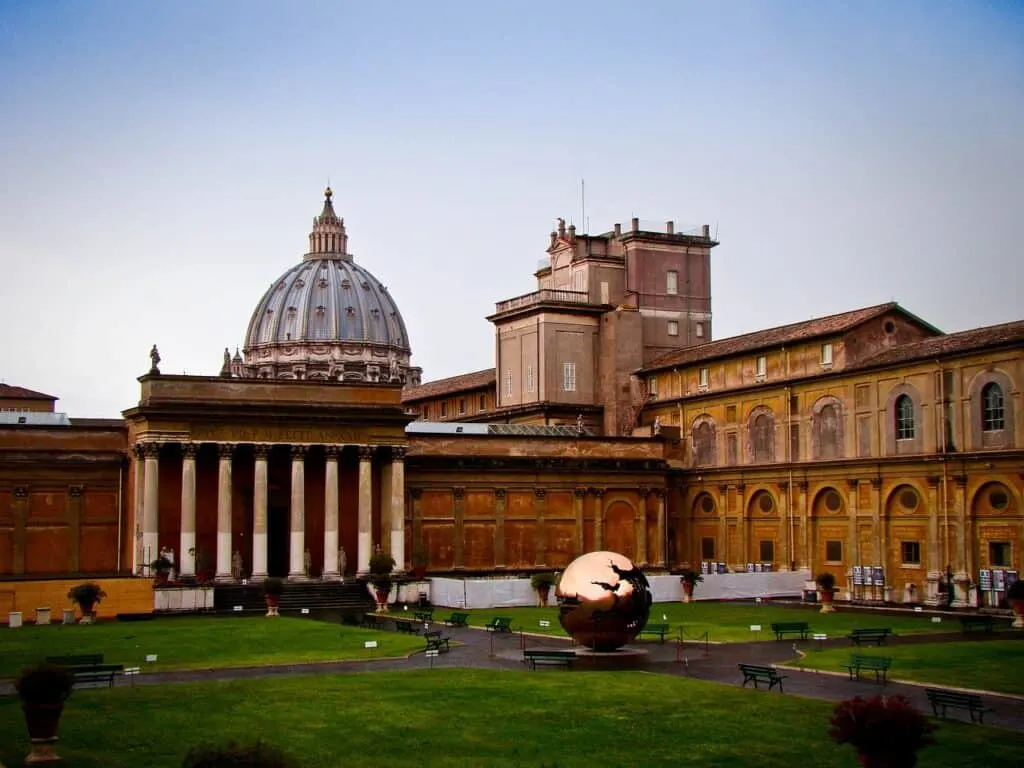 Sistine Chapel
To be very clear here, the Sistine Chapel can only be visited as part of a visit to the Vatican Museums. The chapel is the final room that you will enter after walking through the rest of the Vatican Museums complex.
The Sistine Chapel is of course known for its immaculate ceiling painting by Michelangelo. It took four years to complete, and is one of the most impressive pieces of artwork in the world.
Beyond the ceiling itself, there are many other pieces of artwork by other famous painters such as Botticelli, Rosselli, Pinturicchio, among others.
Note that photography is not allowed in the Sistine Chapel so be sure to put your phone/camera away.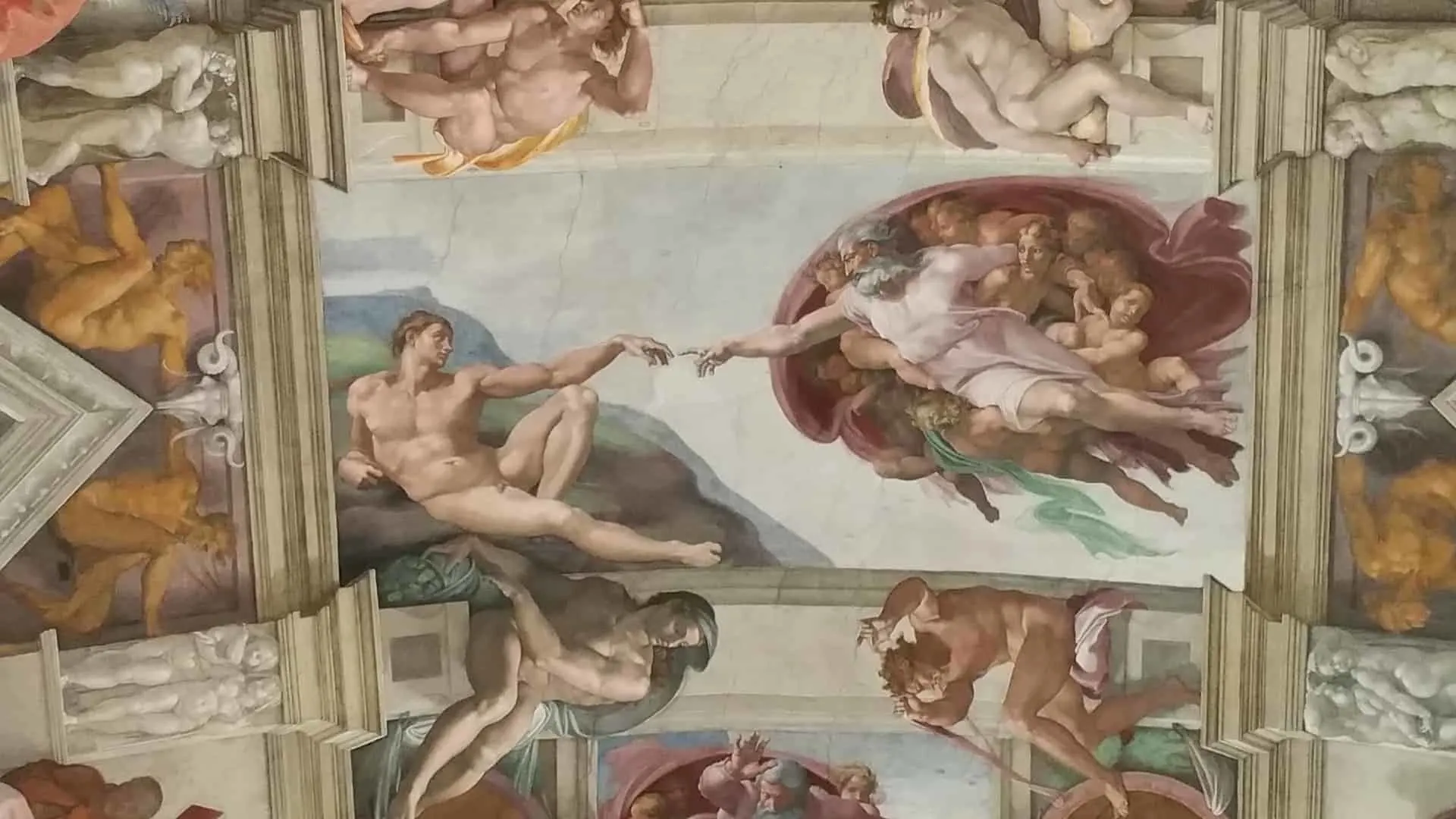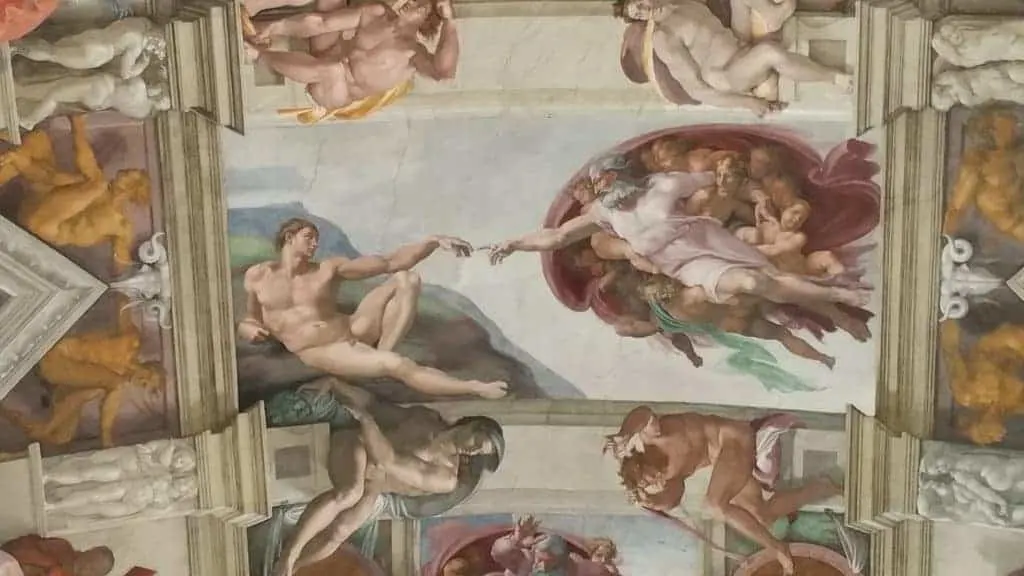 Papal Audience
If you are looking for a unique way to go about a Vatican City visit, see if you can plan a visit for the Papal Audience. This will give you the chance to see the Pope and take part of readings, teachings, and prayers during the session
The Papal Audience is set up within St Peter's Square, so as you can imagine, a normal visit to the square during this time just will not be possible.
You will find the Papal Audience occurring on Wednesdays at 9:00AM throughout the year. However, it will not happen every Wednesday. Be sure to check out the latest schedule for when it will be occurring.
While the experience is free to take part of, you will need a ticket. As the website states:
"If you need less than 10 tickets you can normally pick up tickets without a reservation (subject to availability) from the Swiss Guards at the "Bronze Doors" located just after security in the colonnade of St. Peter's Basilica. With or without a reservation, tickets must be collected the day before the audience from 3pm until 7pm. Tickets can also be collected on the day of the audience from 7am until 8:30am."
On Sundays, the Pope also shows up in his apartment window for the Angelus Praying and Papal Blessing. This happens at 12:00PM, when the Pope is in town and lasts around 20 minutes or so.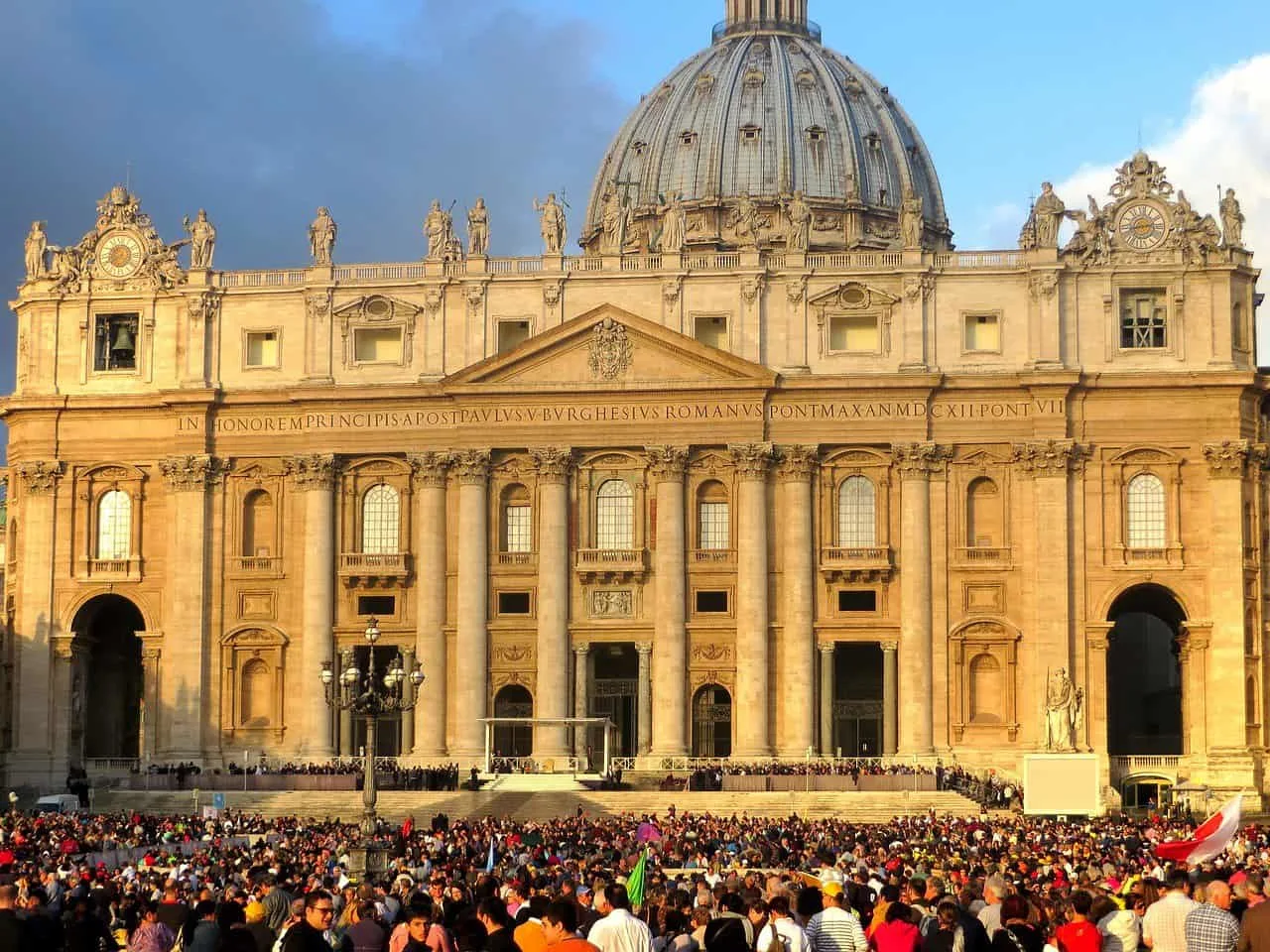 Vatican Gardens
While most people who visited Vatican City stick to just the St Peter's area and the Vatican Museums, it is also possible to visit the Vatican Gardens.
The gardens are located behind the museum/basilica area, and can only be accessed through a tour option (either normal tour or minibus tour).
Throughout the Vatican Gardens space there are 23 hectares full of different types of gardens, sculptures, fountains, plants, monuments, and other highlights.
There are three different styles of gardens that can be found in the complex including Italian, French, and English. During a tour you can learn all about these gardens and what makes them so unique.
Vatican Gardens Tour Option: Vatican Gardens Minibus Tour w/ Vatican Museums Entry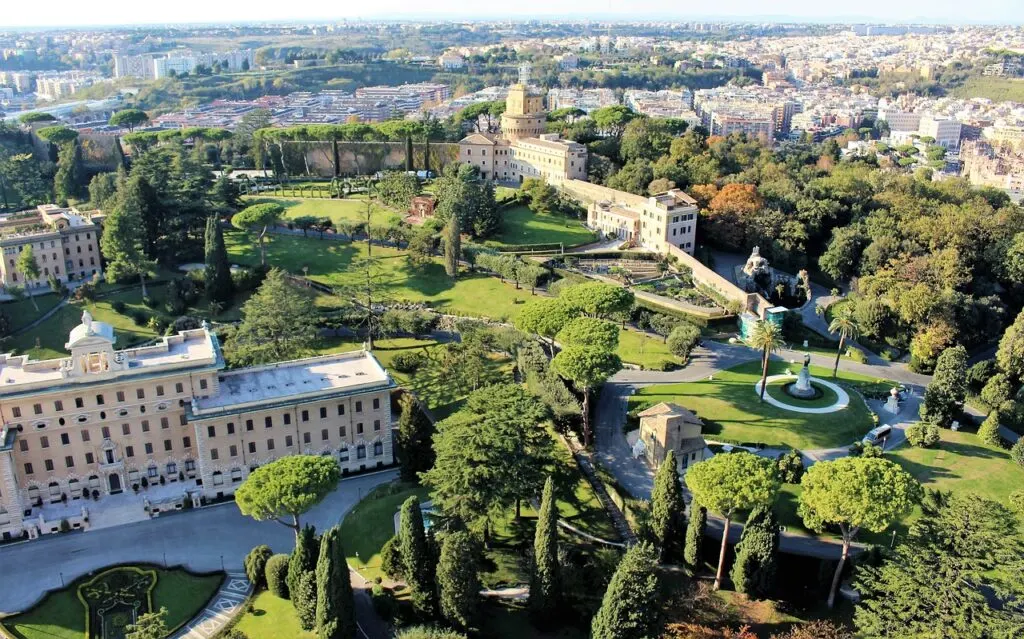 3) Map of Vatican City
As mentioned Vatican City is located in Rome and you can see in the map below the small country's border. I have also pinned down the different sites that the guide goes over.
Note: the museum entrance requires a 15 minute walk from St Peter's Basilica
4) Where to Stay in Rome
You will have a lot of different options when it comes to accommodations in Rome.
Taking into account price and proximity to all attractions in Rome, here are a few highly rated and valued options that you can find around the city. For more options check out Booking.com.
Be sure to also check out this Rome in a Day overview for other highlights in the city.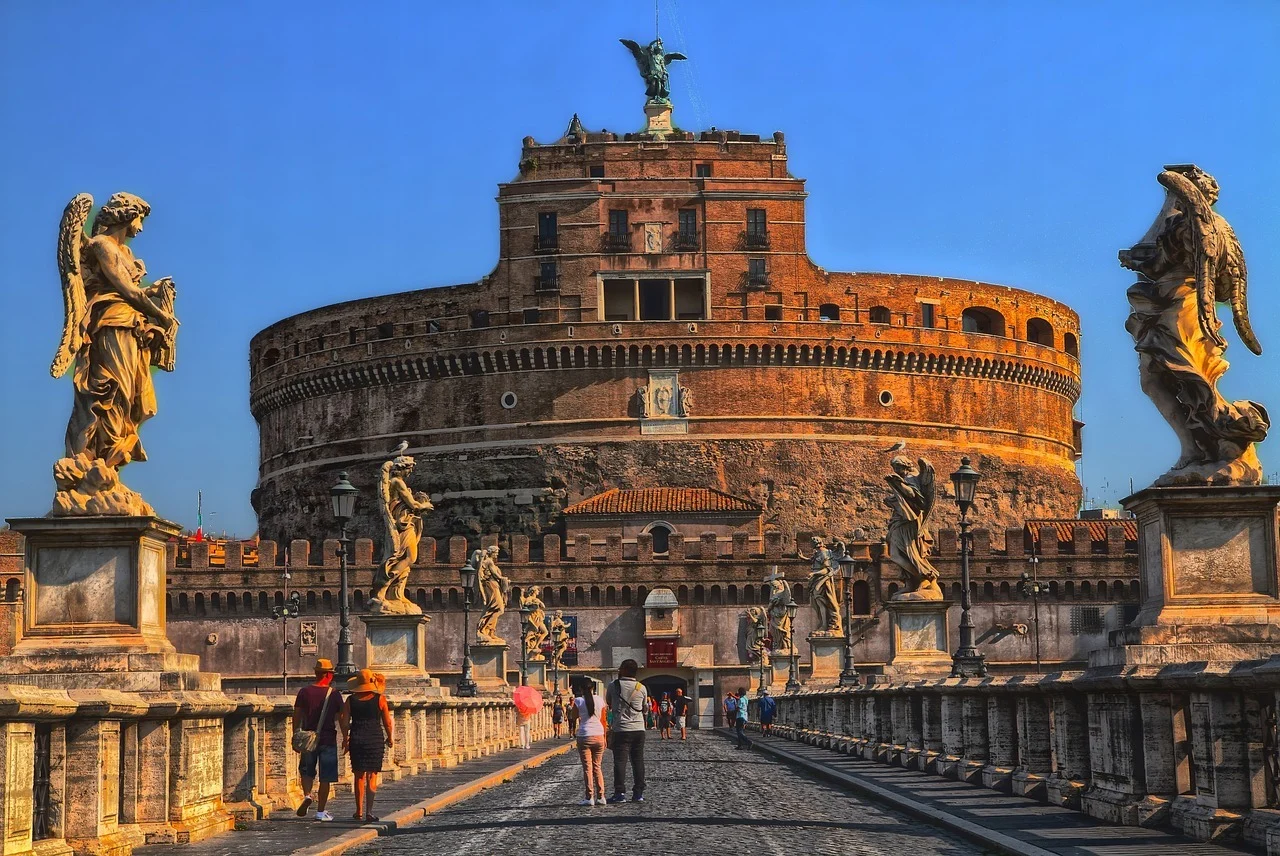 5) Frequently Asked Questions
Below are some frequently asked questions when it comes to things to do in Vatican City.
How Much Time Do You Need to Visit the Vatican?
For an average visitor, I would recommend spending around half a day exploring all that the Vatican has to offer.
This will give you the chance to visit the Vatican Museums, St Peter' Basilica, and roam around St Peter's Square.
If you are looking to take part of longer, more in depth guided options, you may want to consider setting aside a full day for the Vatican.
However, I think that around half a day is what most people would be happy with during a visit.
Can You Just Walk Into Vatican City?
Yes! You can simply just walk into Vatican City. However, most of Vatican City is off limits completely or a ticket is needed to enter certain attractions.
But just walking past the Italy border into St Peter's Square for example is completely allowed and can be done whenever you please.
Just always be sure to abide by any rules & regulations set in place and be respectful of your time there.
Do You Need a Tour to Visit the Vatican?
For the most part, no you do not need a tour to visit the Vatican. Most of the top highlights are accessible for free or simply with a time reserved ticket.
However, tours can be a great way to explore the Vatican as you gain some important knowledge and understanding along the way. Tours are best for those that want to learn more about what they are seeing and to be able to ask questions along the way.
If you are looking to visit the Necropolis or Gardens (or take part of some of the more unique offerings), then a tour will be required.
Is There a Dress Code for the Vatican?
Yes, there is a dress code for the Vatican – mostly just for the Vatican Museums and St Peter's Basilica. But odds are you will be visiting one or both of them. So, you will want to pay attention to the dress code.
Very simply, the dress code requires that your knees and shoulders are covered. So, before heading out for the day, make sure that what you are wearing abides by the dress code.
You may also be asked to take your hat off during a visit, so just be aware of that as well.
Can You Walk Around the Vatican For Free?
While not all of the Vatican can be walked around for free, there are certain parts that are.
For the most part, any outdoor area that is publicly accessible is free to enter. As mentioned before, feel free to just walk right on into St Peter's Square.
When it comes to the indoor things to do in Vatican City, some parts are free while others are not.
The main free attraction will be St Peter's Basilica. You will be able to enter for free and explore the ins and outs of what it has to offer. Just note that heading up to the upper levels will require a paid ticket.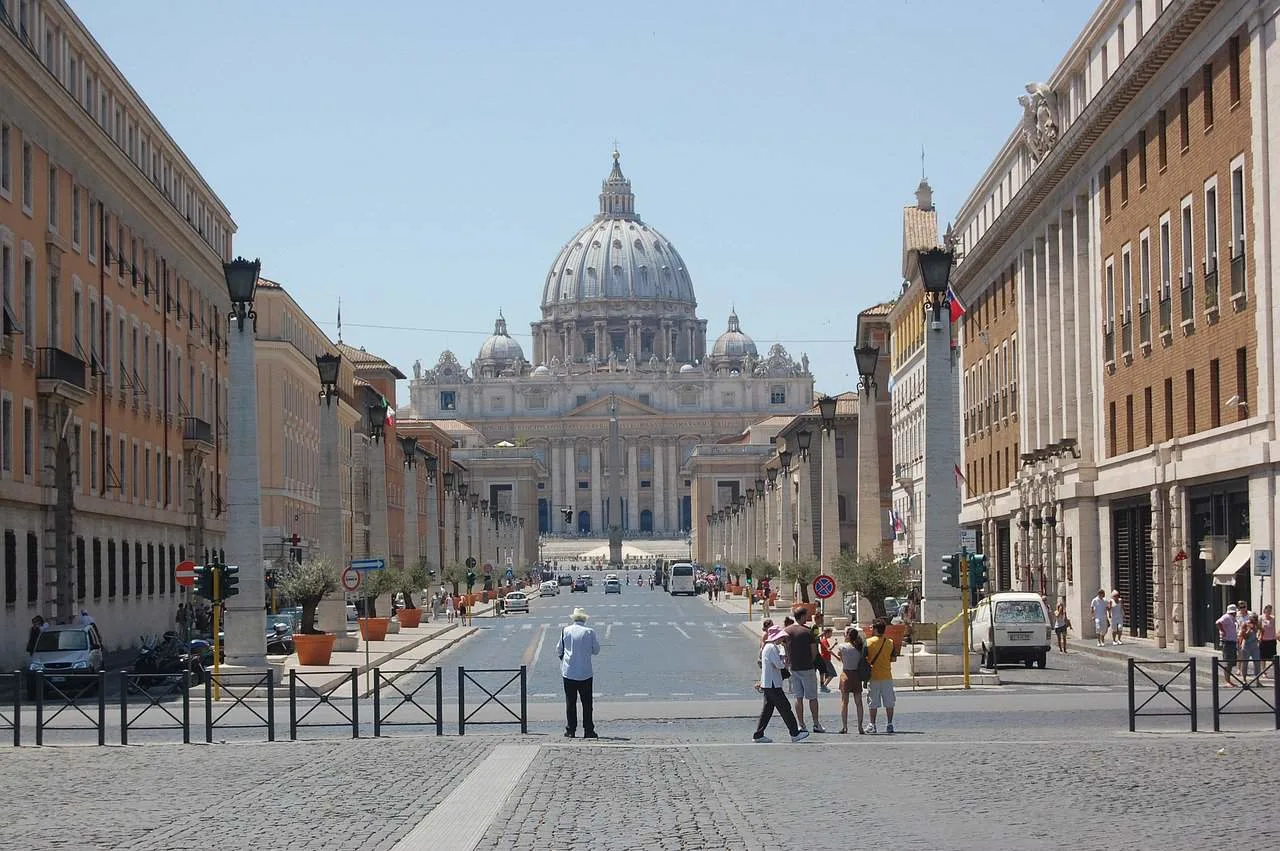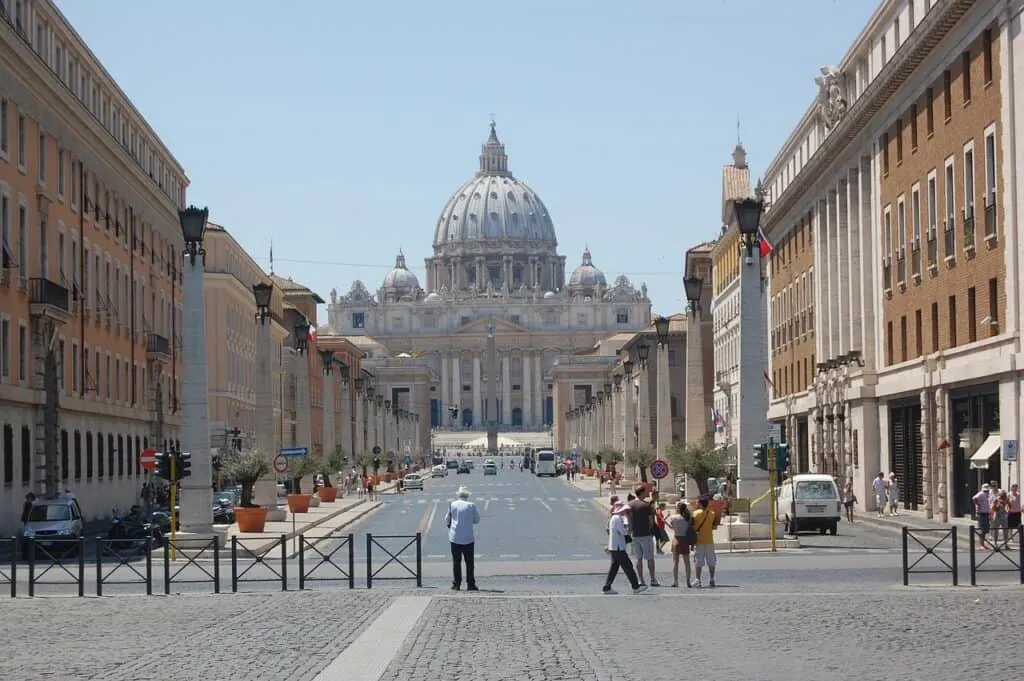 That about wraps up the guide to things to do in Vatican City. Take a look at the other Italy itineraries and guides to help out with any other trip planning.
Hope you enjoy your time in Italy. If you have any questions about the trip please feel free to comment below!