Even though you might be heading to the country of Italy for your trip, that should not stop you from visiting another country as well – Vatican City!
Located in the heart of Rome, it sits as the smallest country in the world at just 0.17 square miles (109 acres). Although small in size, it is very large in significance as it is the epicenter for the Roman Catholic Church and houses the Pope.
There are also plenty of things to do in Vatican City to keep you busy as you get to see the rich history and ornate artwork throughout the country.
As you make your way through Rome, definitely make sure to put Vatican City on the to do list.
* Affiliate Disclosure: This post may contain affiliate links, which means I may receive a commission if you make a purchase through the links provided, at no additional cost to you. Thanks for supporting the work I put into TripTins!
1) Introduction to Vatican City
A visit to Rome is not complete without heading over to Vatican City. Located in the western part of the city lies this city-state, that attracts millions of people each year. Vatican City is more than just a tiny country though – it has many different unique places to visit as you spend some time there.
I would recommend spending at least a half day at the Vatican in order to take your time visiting each of the attractions and seeing what this country has to offer.
This guide will touch on the four main sites to see, from Saint Peter's Square to the Vatican Museums to the Sistine Chapel to Saint Peter's Basilica.
I hope this can give you a good idea of what to expect when you make your way to the Vatican and help answer any questions along the way. With that said lets get onto visiting the Vatican!
2) Map of Vatican City
As mentioned Vatican City is located in Rome and you can see in the map below the small country's border. I have also pinned down the four different sites that the guide goes over.
Starting in Saint Peter's Square on the eastern part of the map you will then head up north to the Vatican Museums entrance and then make your way through the museum to the Sistine Chapel and finally St Peter's Basilica.
To get to Vatican City you can either jump in a cab or make the walk from your hotel depending on where you are staying.
3) Vatican Museums Hours
The Vatican Museums (+Sistine Chapel) are open Monday to Saturday from 9:00AM to 6:00PM with the last entry at 4:00PM. It is closed Sundays except the last Sunday of the month when entrance is free from 9:00AM – 2:00PM (last entry 12:30PM) – usually though one of the more crowded times to visit.
From April to October there are night time hours on Fridays from 7:00PM -11:00PM. You can look at the complete 2018 schedule to understand all opening/closing days.
St Peter's Basilica (separate from the Vatican Museum) is open 7:00AM to 7:00PM everyday (closes 6:00PM from October to March)
Two quick notes:
1) On Wednesday mornings when the Pope is in town there is a Papal Audience held in Saint Peter's Square which means even more crowds than usual.
2) Since Sundays are closed (except the last Sunday of the month), you will usually find larger crowds there on Monday. If you have the option to avoid Mondays I would advise doing so (at least in the peak summer season).
4) Tickets & Tours
The Vatican is notorious for its hours long lines to buy tickets especially during the high summer season. You can however avoid all the waiting and head directly into the museum if you buy tickets ahead of time.
Ticket price to visit the Vatican Museums and Sistine Chapel is 21 Euro. This price includes the skip the line online booking option (17 Euro base + 4 Euro skip the line). You can also add an audio guide for 7 Euro.
To book tickets in advance visit the official Vatican City booking website. In order to do so you must choose a specific time and date for your visit. On the page, you have the option to book one of the guided tour options if interested.
If you would like to check out some highly rated third party guide companies feel free to do so as well. All guided tours will include skipping the line.
5) Things To Do in Vatican City
A) Saint Peter's Square
As you approach Vatican City, you will probably do so entering Saint Peter's Square.
You can spend some time walking around Saint Peter's Square first, taking pictures of this column filled oval with various statues throughout.
Once you have had enough time in the square, make your way around to the entrance to the Vatican Museums.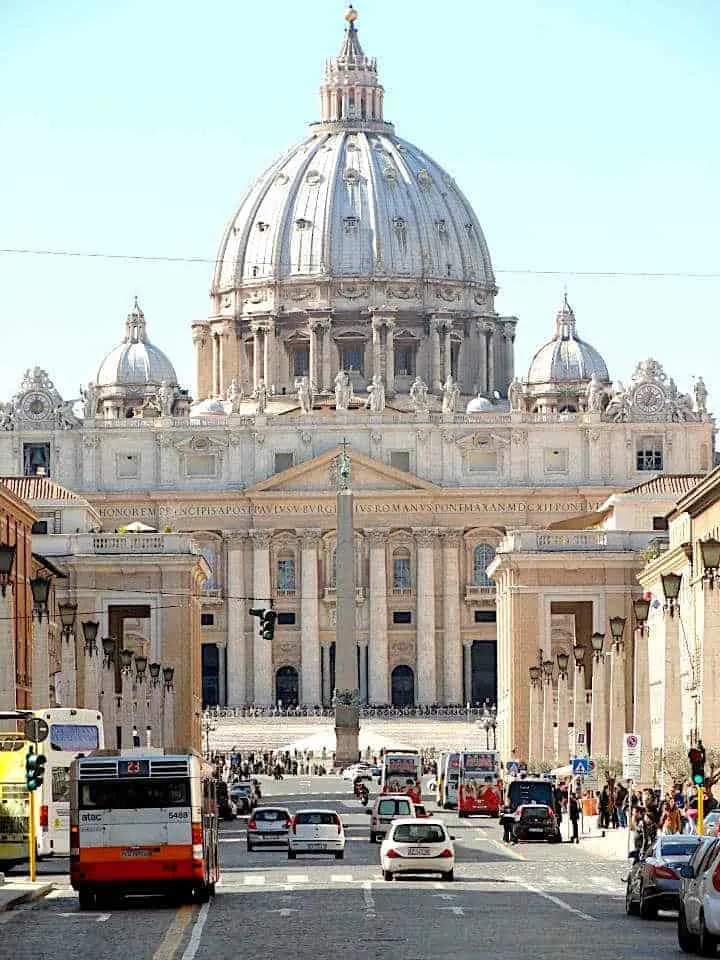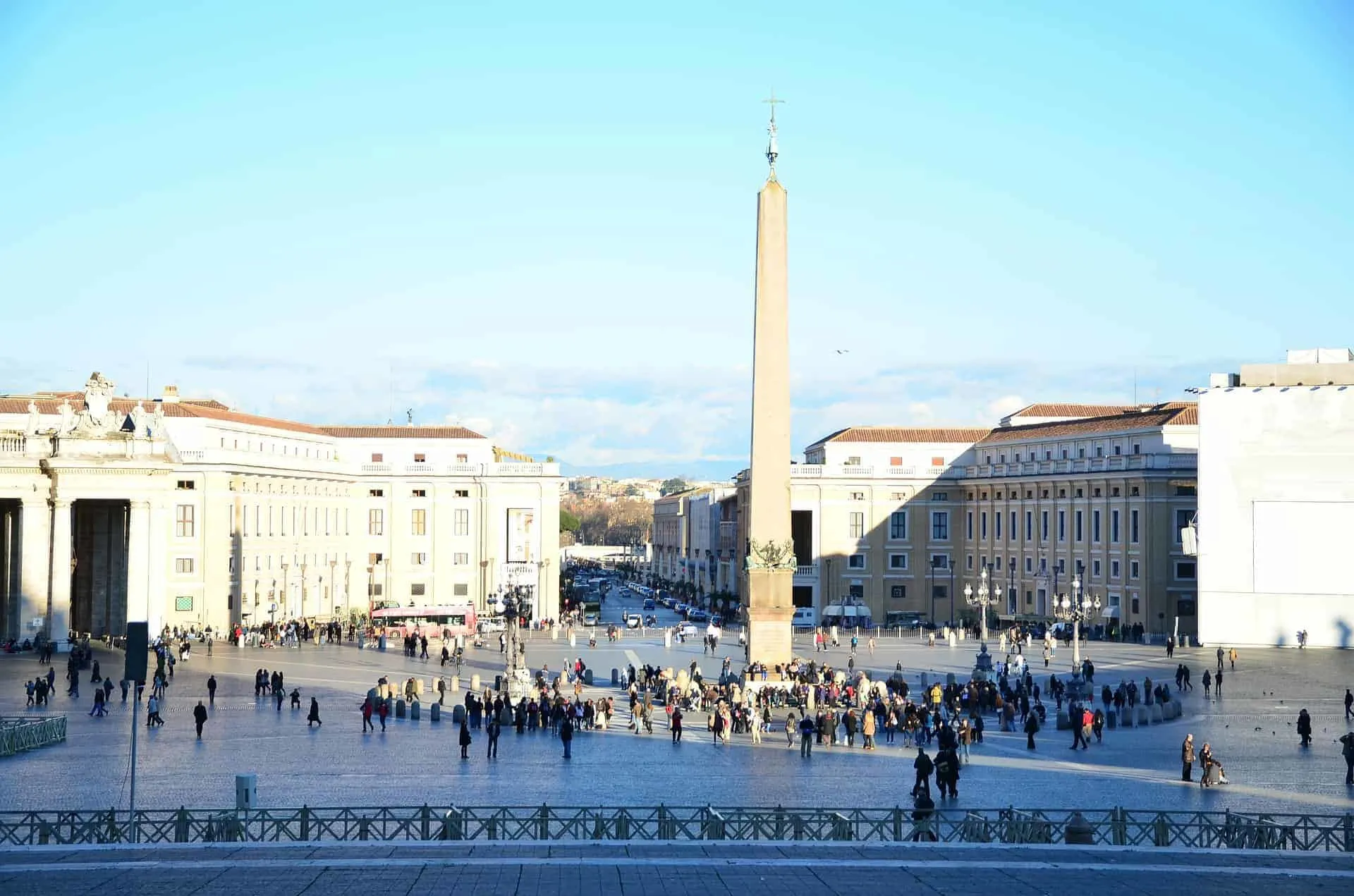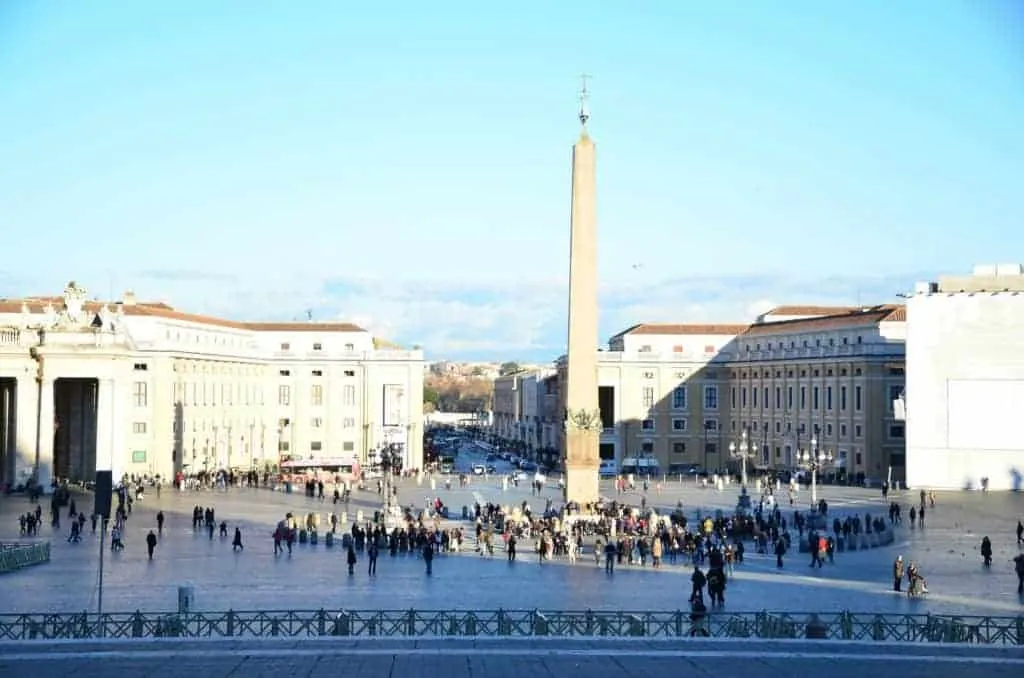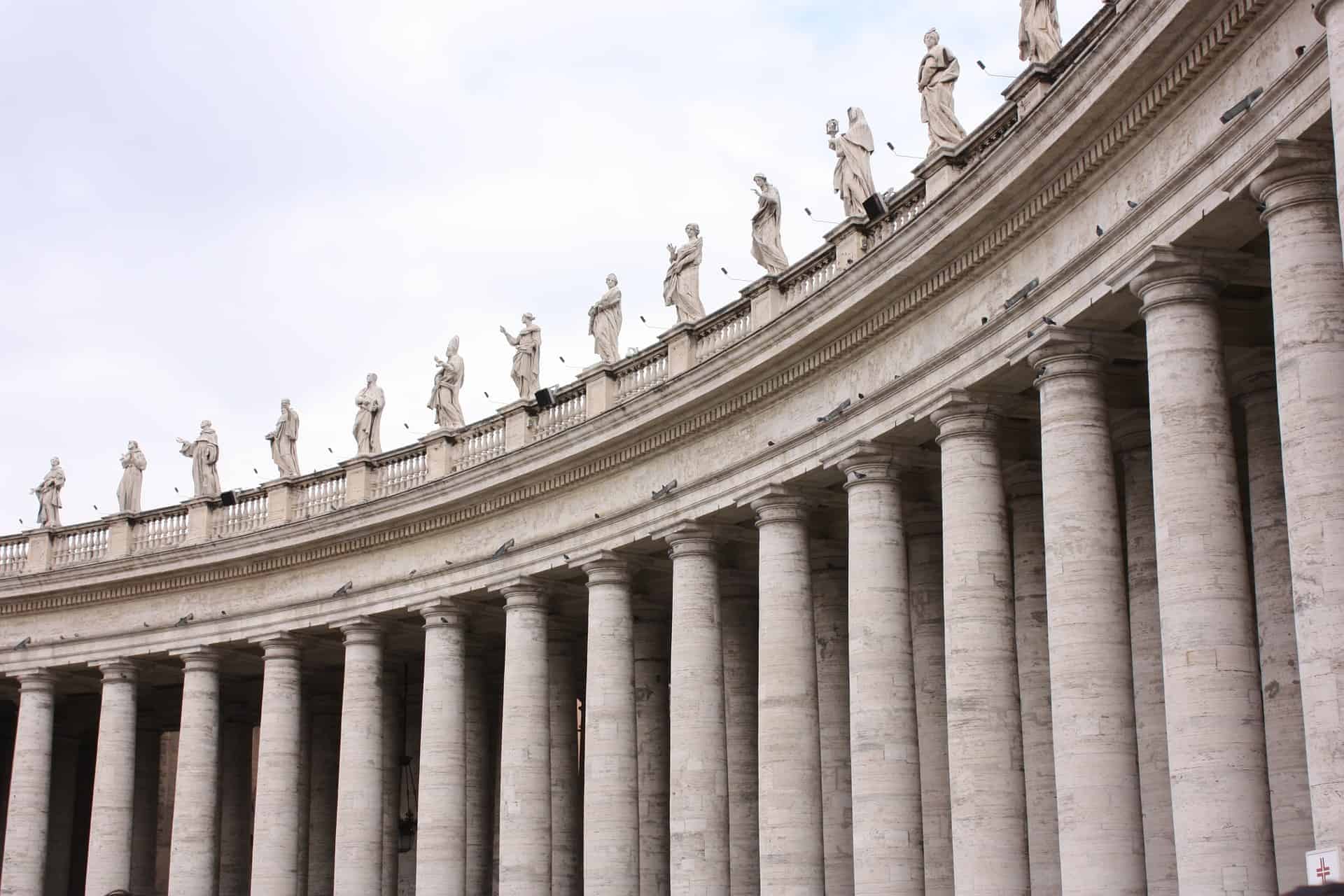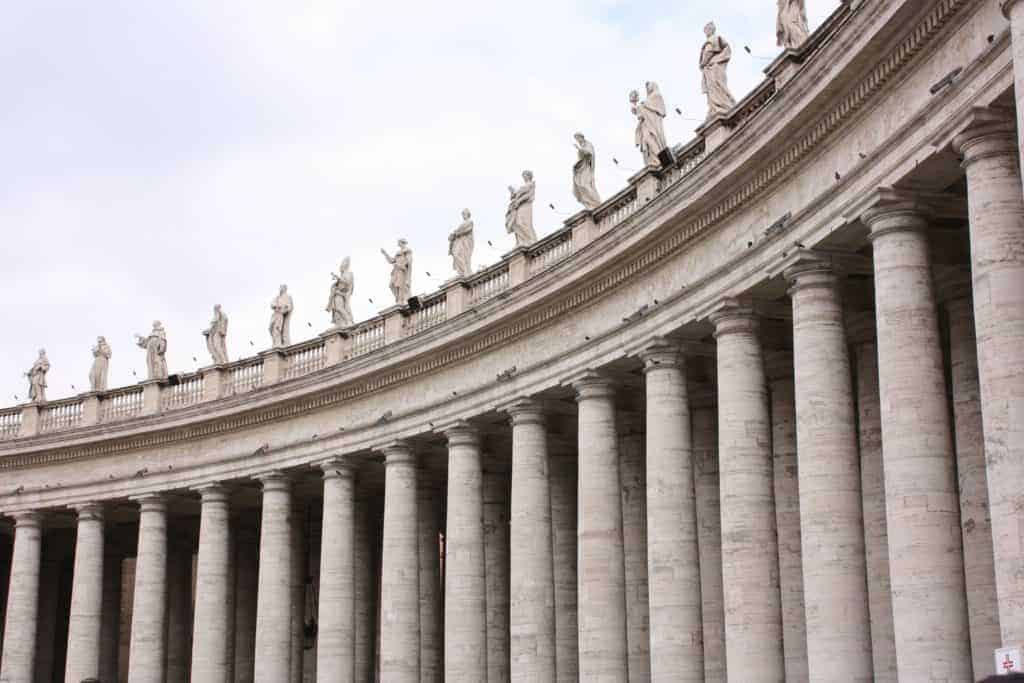 B) Vatican Museums
After some time outside make your way first to the Vatican Museums (either with your guide or on your own) where you will get to experience an one of a kind art collection.
The Museums are filled with so many different pieces of artwork – from The Raphael Rooms to the Gallery of Maps and everything in between.
You will not be bored walking this expansive building. There are also some great statue filled courtyards to walk through an enjoy as well.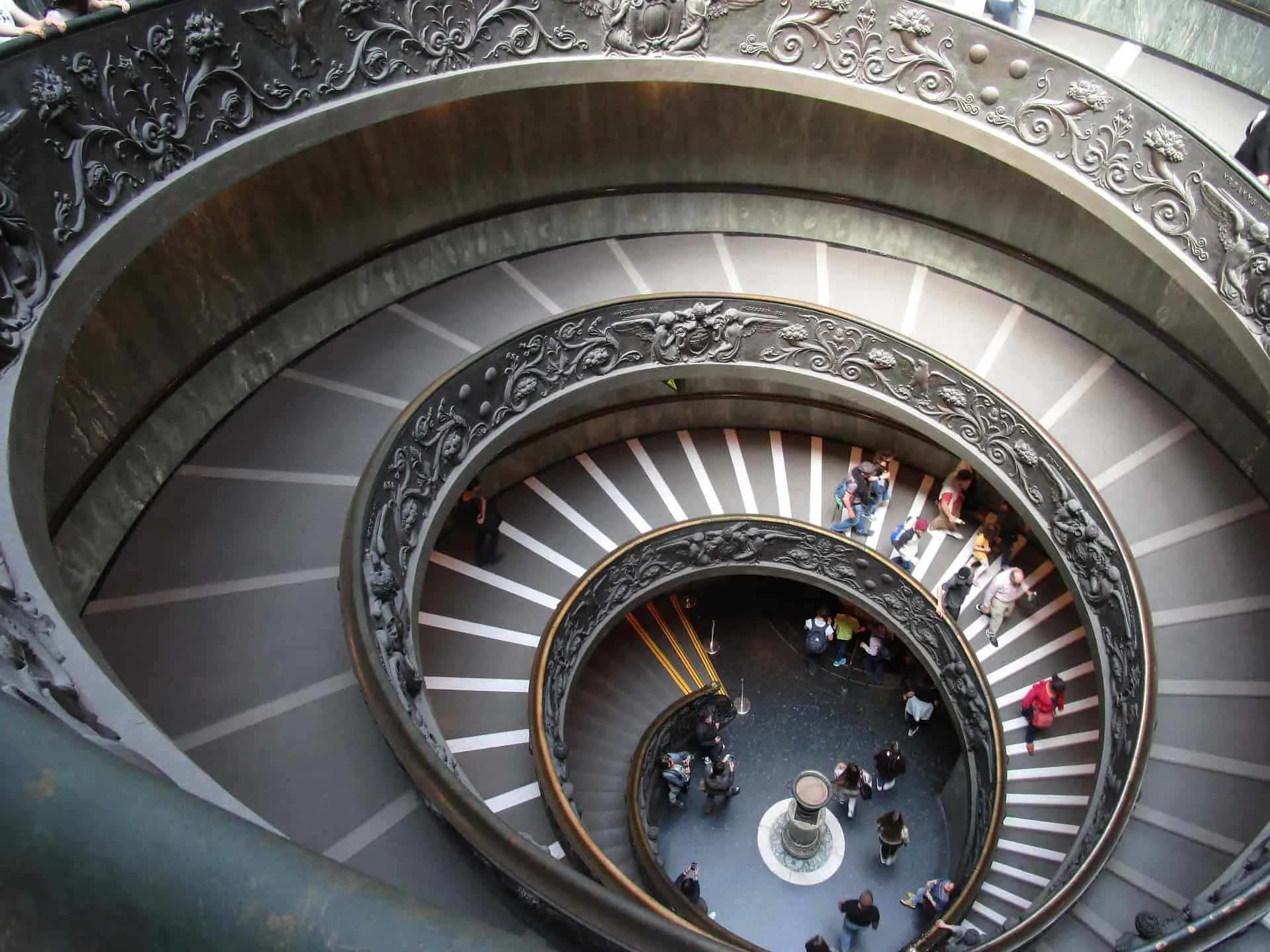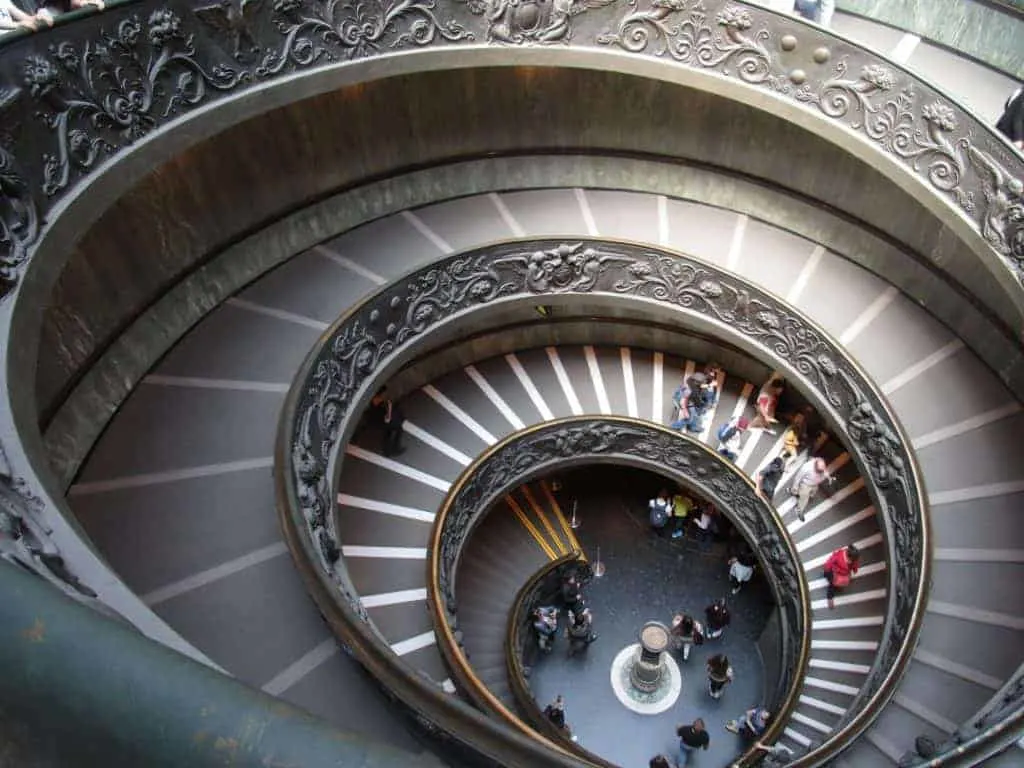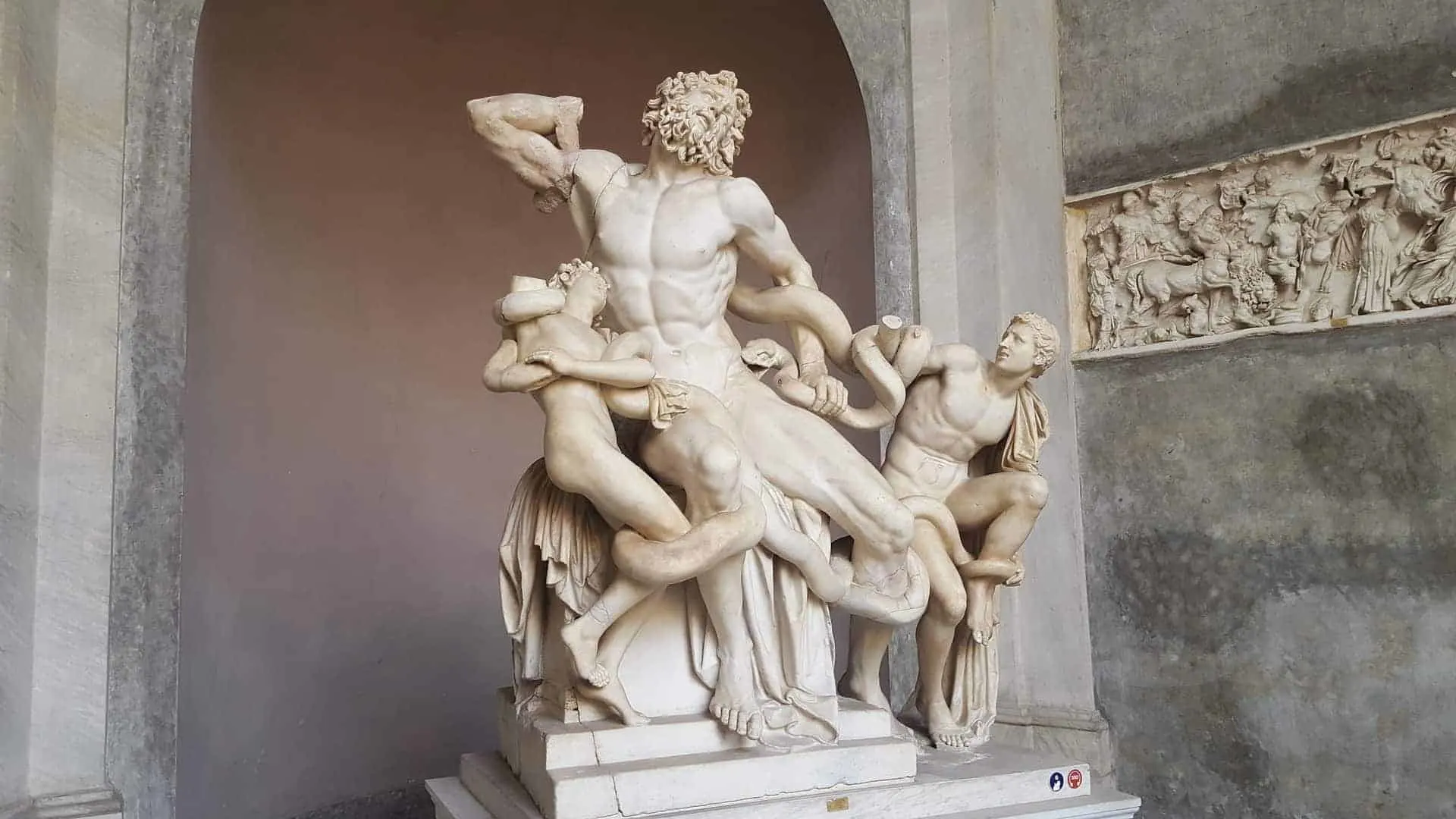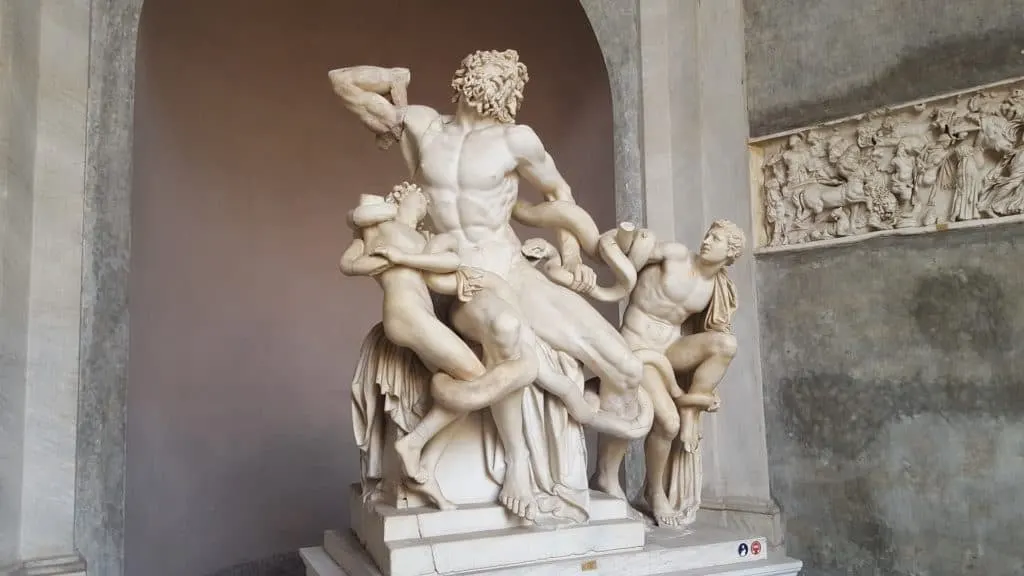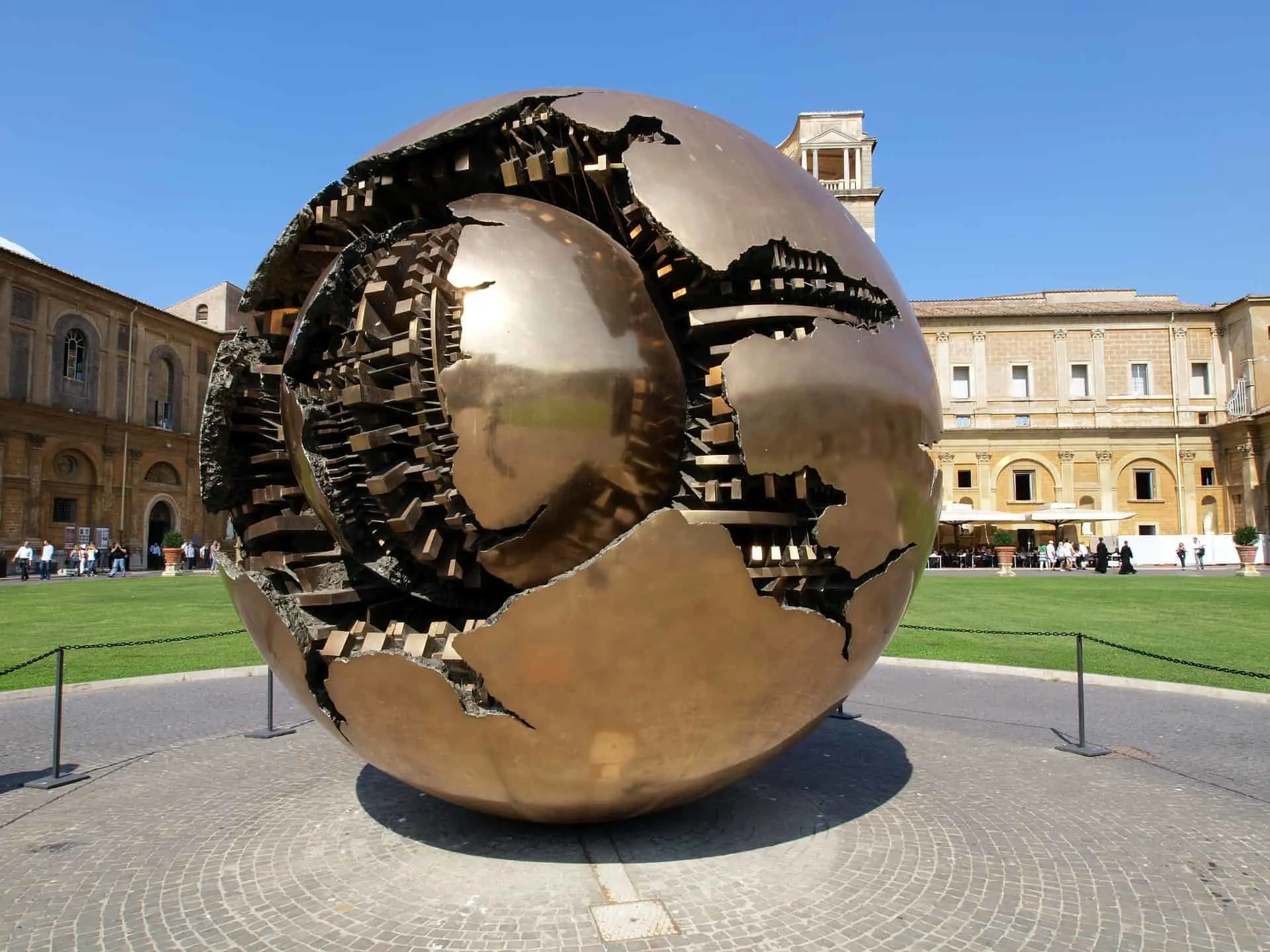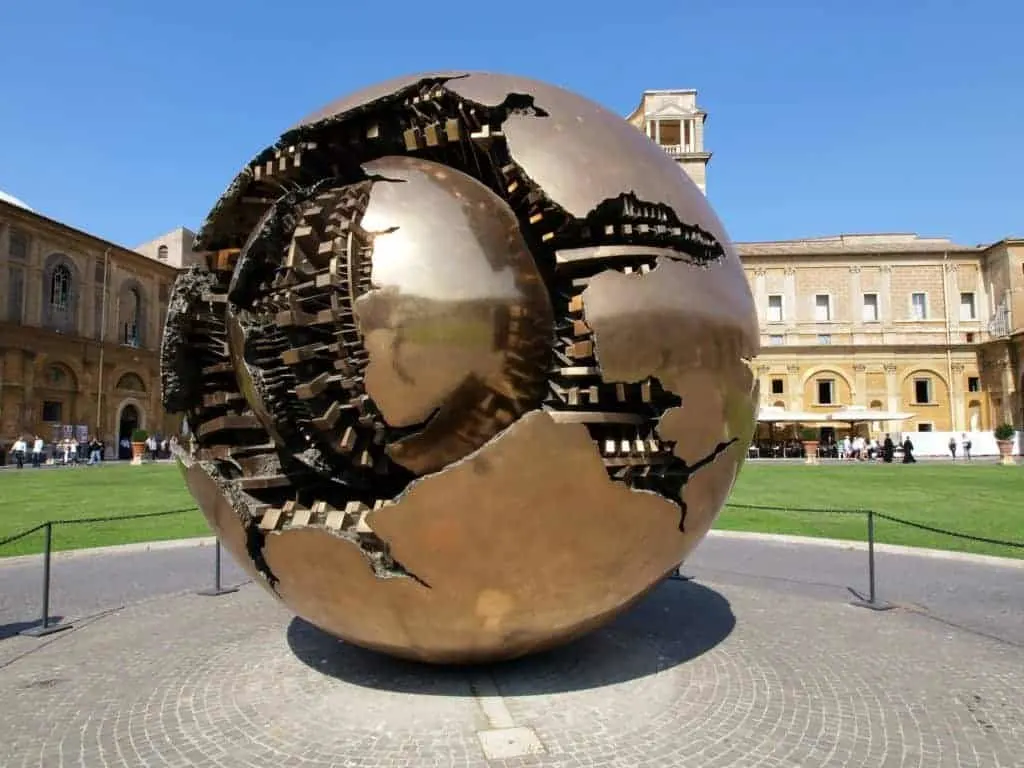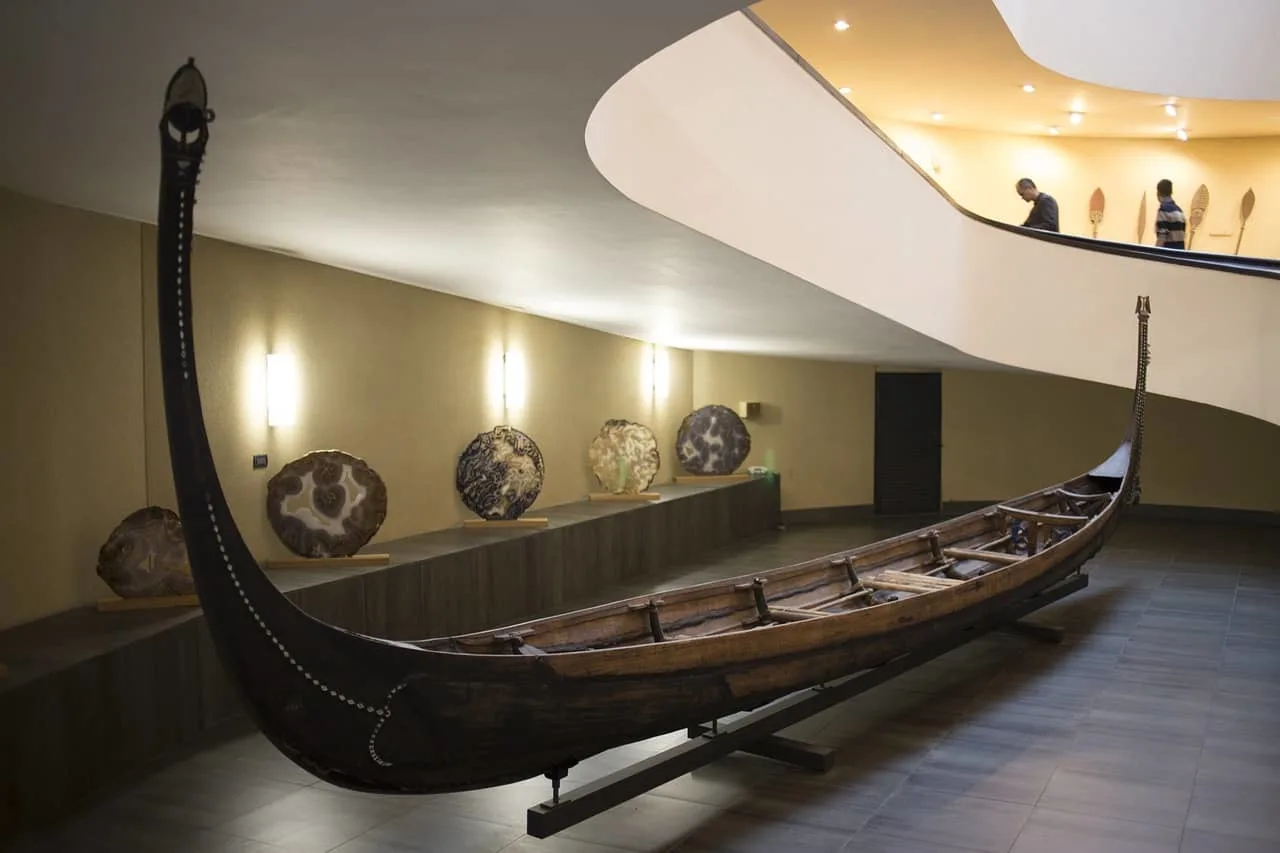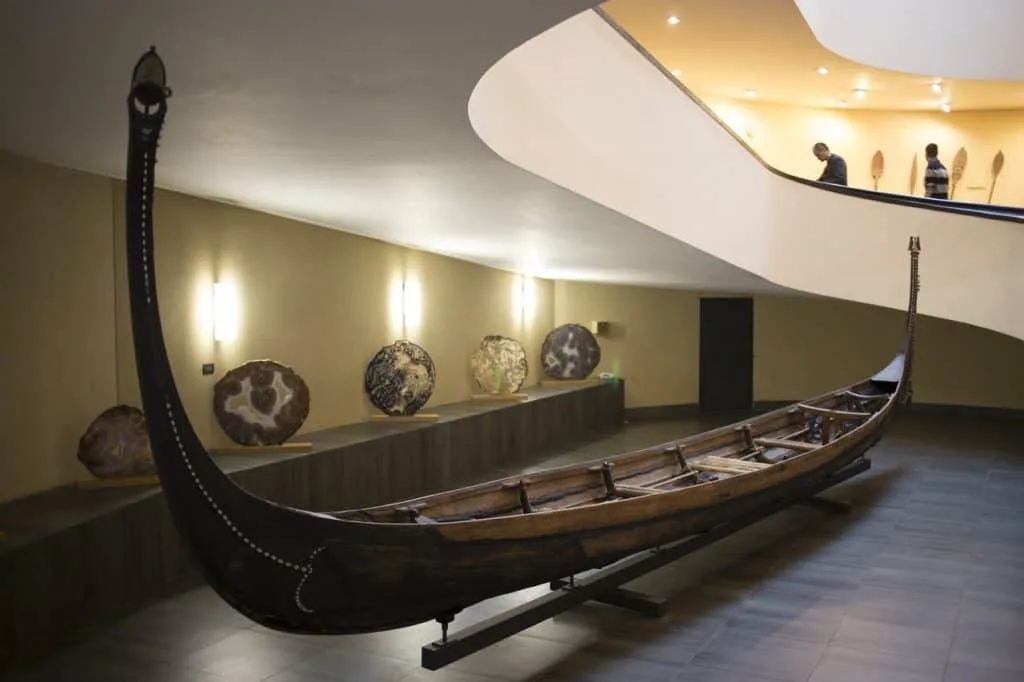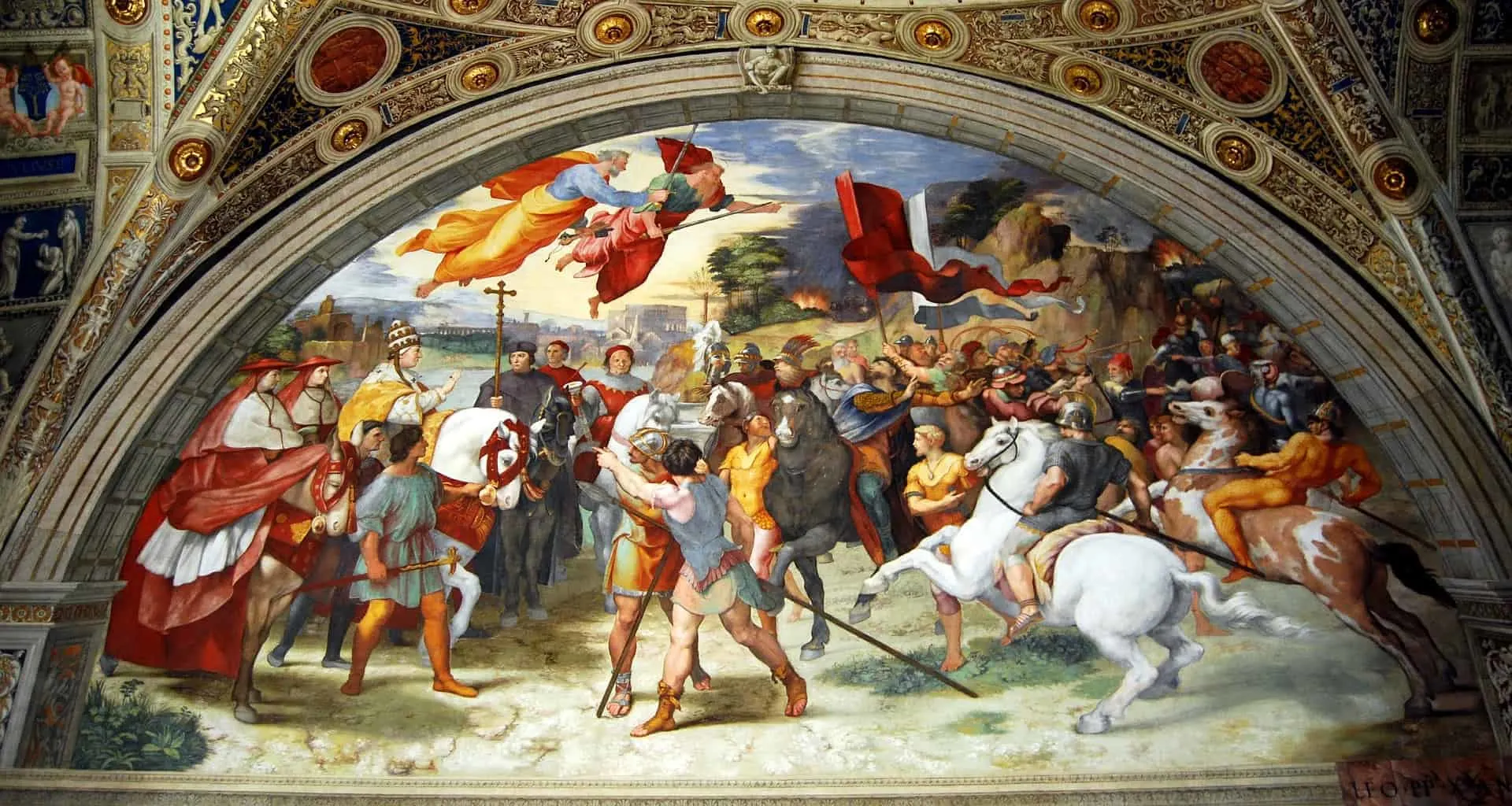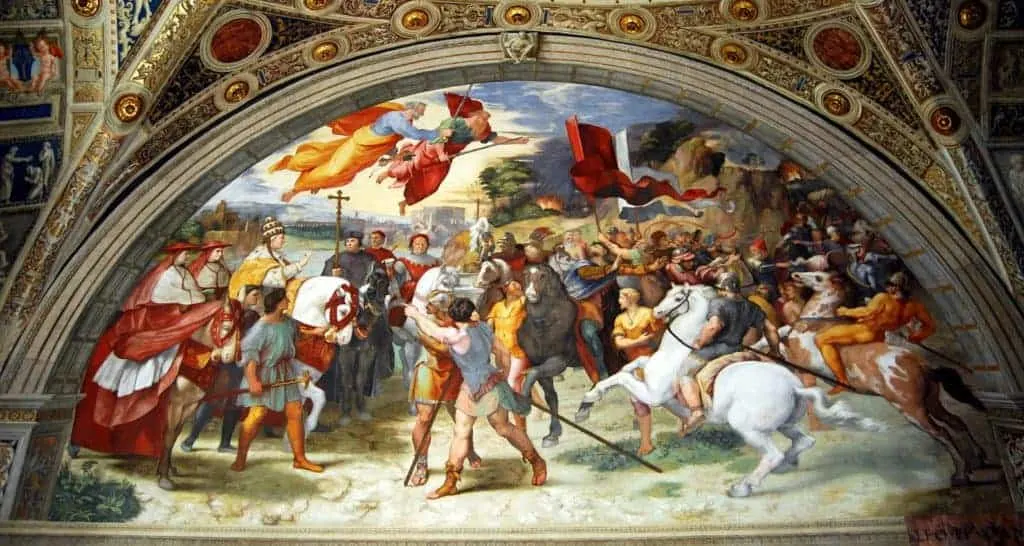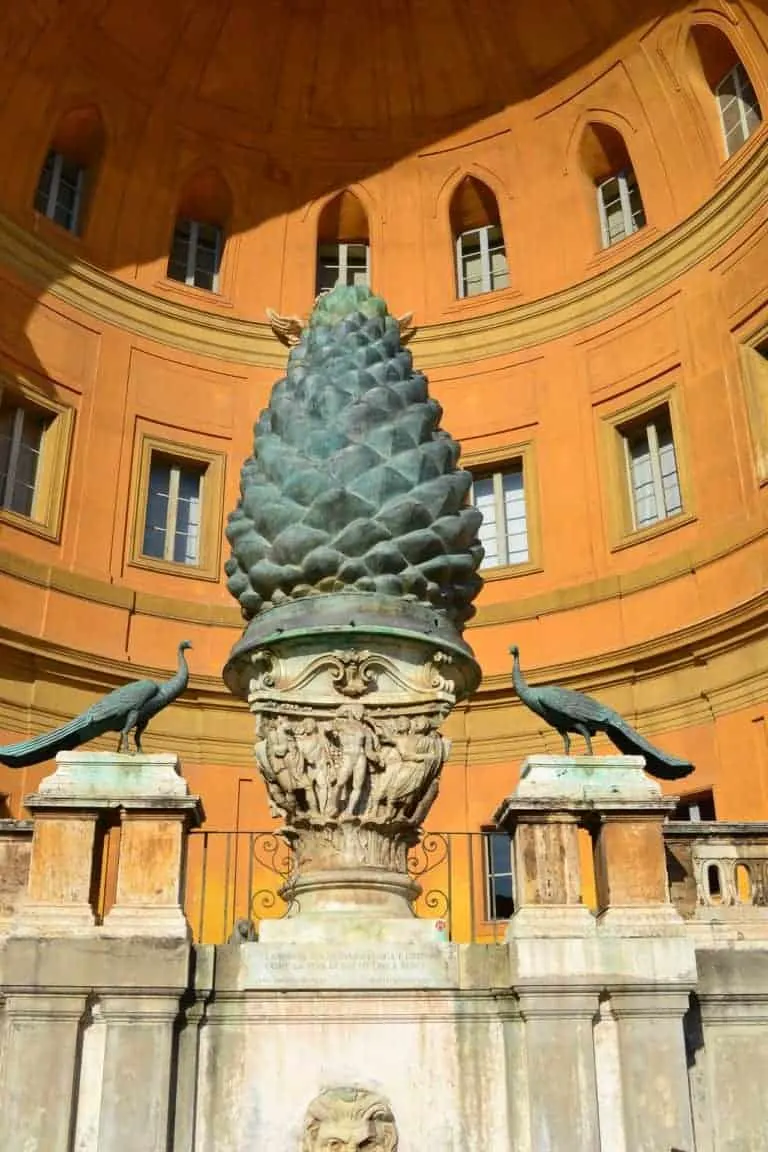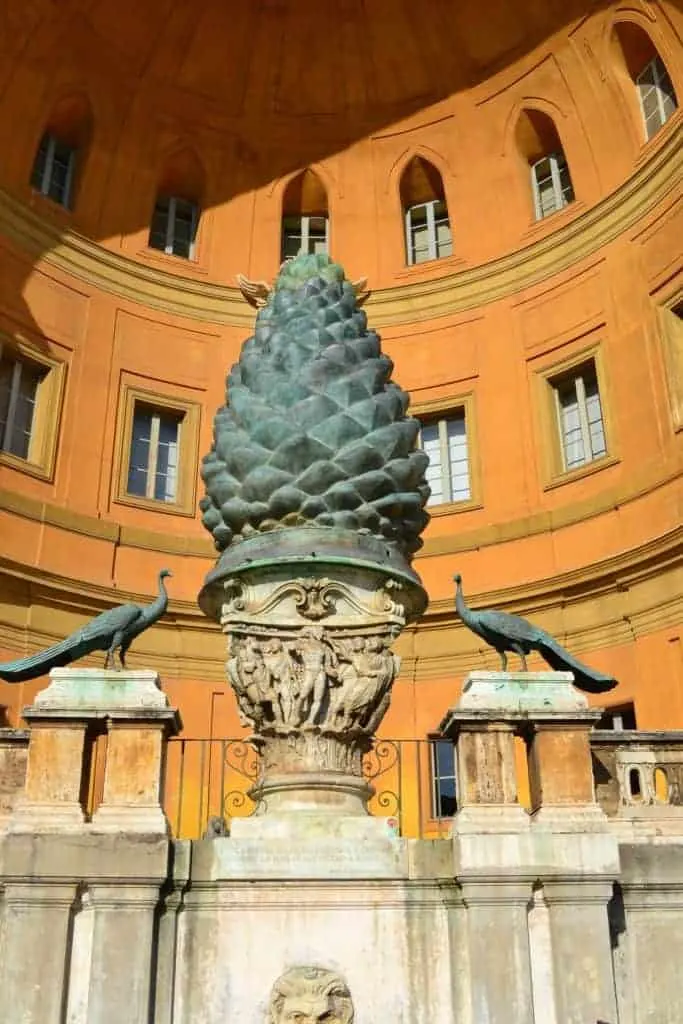 C) Sistine Chapel
As you make your walk through the museum you will eventually end up at the Sistine Chapel – a one of a kind piece of art. It took Michelangelo 4 years to complete this detailed masterpiece.
Take some time to stare up at the ceiling at all the different paintings – there are a lot of them! Note that there is no photography allowed in the Sistine Chapel.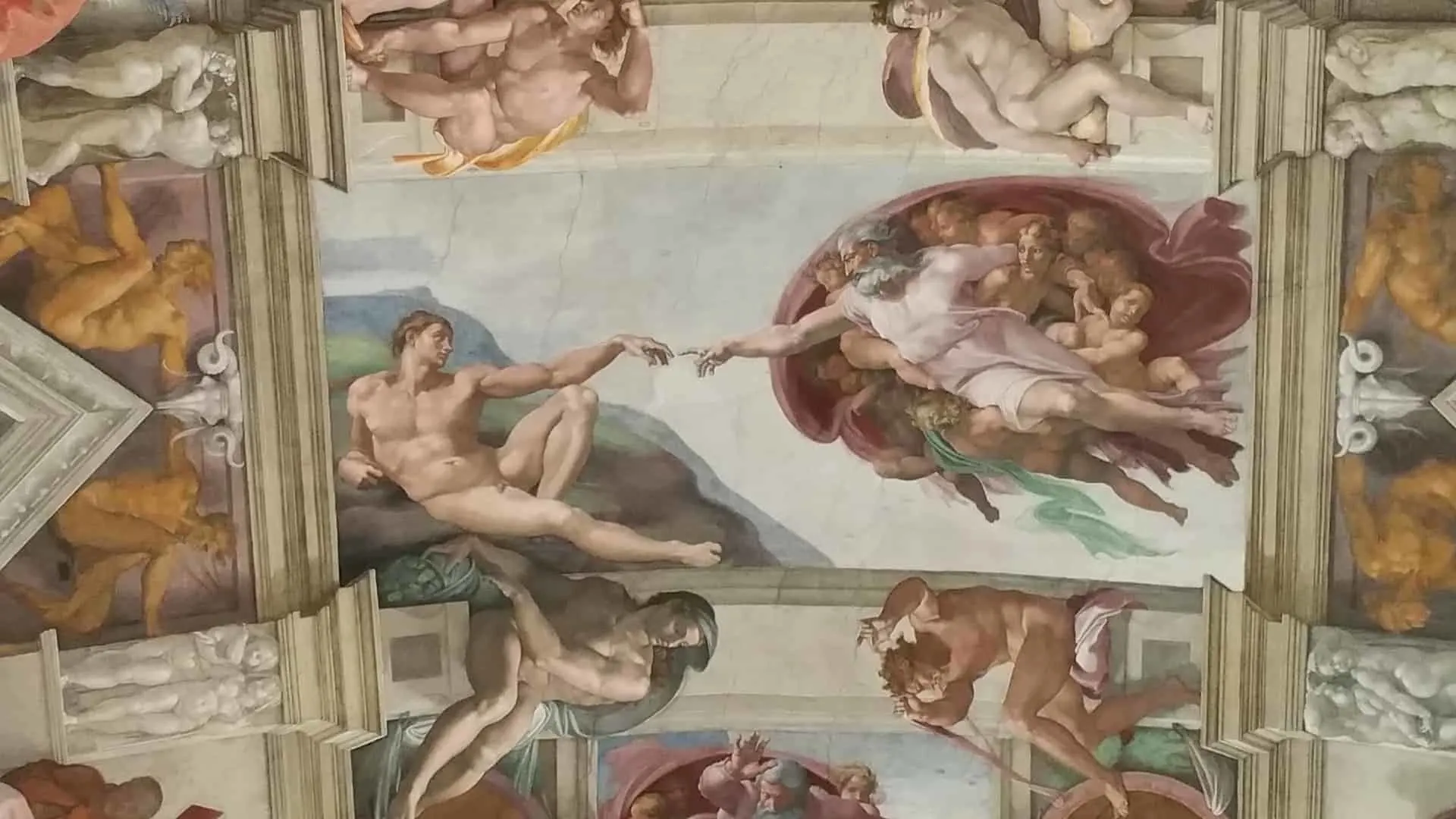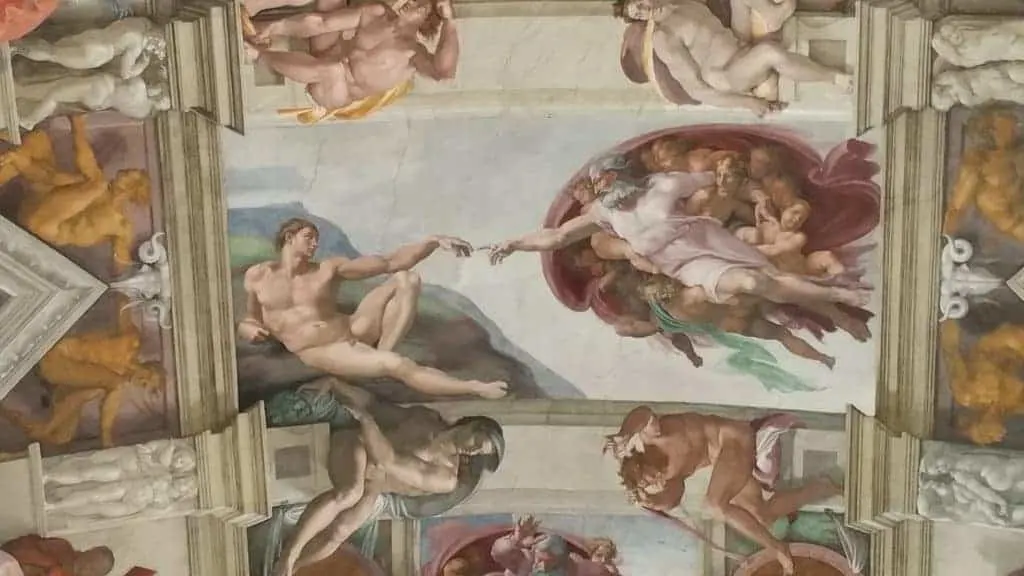 D) Saint Peter's Basilica
Up next is Saint Peter's Basilica. This is not part of the Vatican ticket but is free of charge to get into. It is a massive church with a variety of arches throughout the building. You will also have the option to climb to the very top of the dome (for an extra fee).
You can take an elevator for the first portion of the climb but to get to the very top you will have to climb an additional 300 or so steps. The views from the top of the dome are fantastic as they overlook St Peter's Square.
Note that there is a dress code to visit the Basilica – shoulders must be covered, men must wear pants, and skirts must be lower than the knee.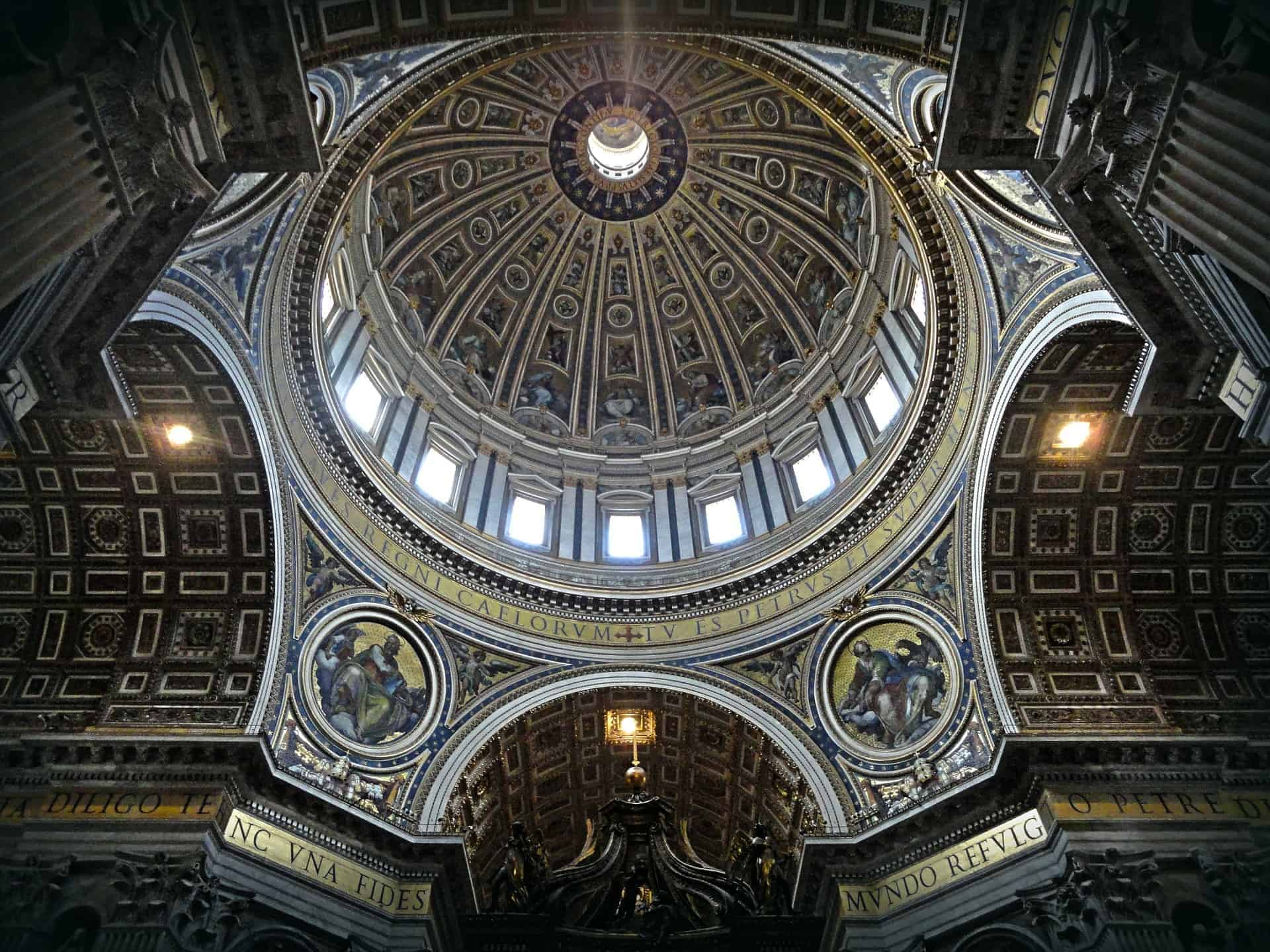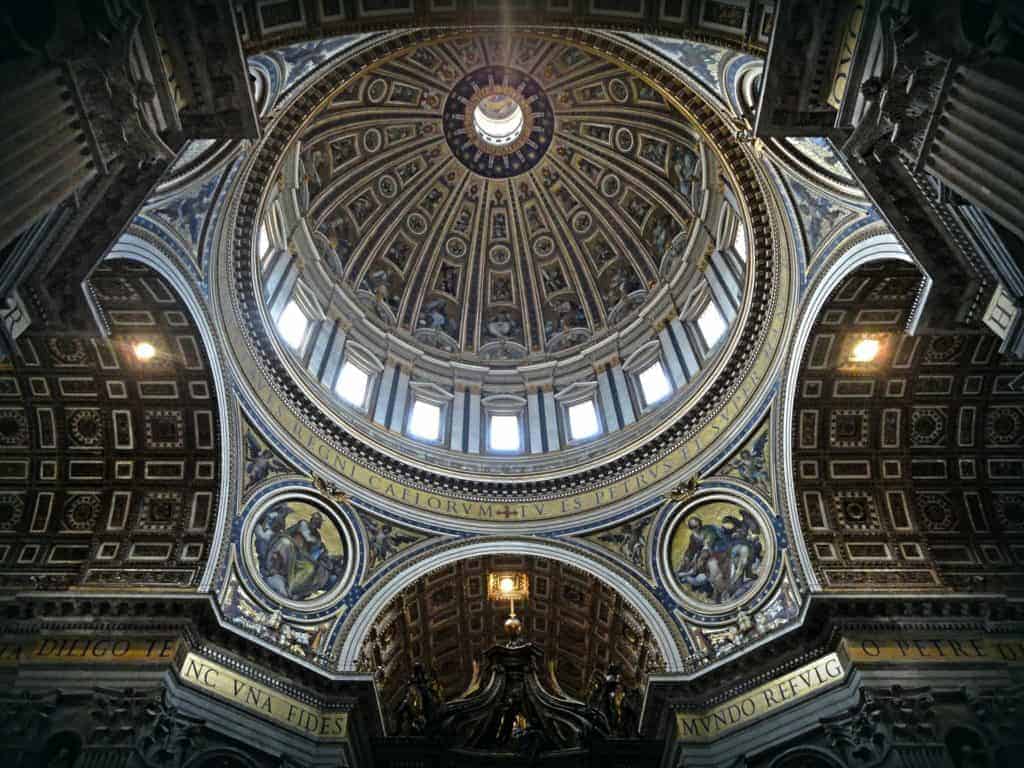 6) Where to Stay in Rome
You will have a lot of different options when it comes to accommodations in Rome.
Taking into account price and proximity to all attractions in Rome, here are a few highly rated and valued options that you can find around the city. For more options check out Booking.com.
That about wraps up the guide to things to do in Vatican City. Take a look at our other Italy itineraries and guides to help out with any other trip planning.
Hope you enjoy your time in Italy. If you have any questions about the trip please feel free to comment below!