If you are looking to put together a 2 weeks in Italy itinerary, you have come to the right place. This guide will go through what 14 days in Italy can look like including routes, logistics, attractions, and more.
Italy is just one of those countries that has so much to offer its visitors. From its historical cities & landmarks to its beautiful mountains & beaches, there is just a never ending list of opportunities in the country.
This itinerary will go through how to put together a comprehensive 14 days in the country that will include a little bit of everything. Venice, Rome, Florence, the Amalfi Coast & more will be included on the route.
So, read on to learn more about all of the scenery, sites, viewpoints, and experiences that will come with this Italy itinerary.
* Affiliate Disclosure: This post may contain affiliate links, which means I may receive a commission if you make a purchase through the links provided, at no additional cost to you. Thanks for supporting the work I put into TripTins!
Italy Itinerary 14 Days Overview
Before jumping into the full travel route, I did want to give a quick overview of what this Italy itinerary will go over during the 14 days in the country. Overall, the itinerary will look something like this:
Venice: 2 Days
Florence: 4 Days (w/ two day trips)
Rome: 3 Days
Pompeii: 1 Day
Amalfi Coast: 3 Days
Travel: 1 Day
→ The 14 days essentially includes 14 full days in the country, either arriving early on day 1 in Venice (or the night prior), and then making your way out of the Amalfi Coast & departing on day 14.
→ It is also important to note that the itinerary is set up so that you will be arriving in one city (Venice) but departing from another city (Naples – since it is the closest major city to the Amalfi Coast). If Naples does not work well for your departure, you should also have no issues flying out of Rome instead on the last day.
→ To get from city to city throughout the itinerary, you will be able to use the well connected Italy train system (in conjunction with some busses & taxis from time to time). While driving is a possibility in Italy, this itinerary in particular is best completed by train.
→ From a logistical standpoint I have set up the itinerary to leave early in the morning when going from one city to the next. You can keep it as is, or you can also easily take a later evening train the night prior to avoid the early wakeup. Whatever travel style works for you!
→ Italy can certainly be a year round destination, but it really depends on what types of activities you are most interested in.
For the purpose of this itinerary, I would recommend a trip in the warmer months (May-September) to take full advantage of the Amalfi Coast. With that said, I would advise leaning towards those shoulder months of May, June, September to avoid the summer high season.
→ For all attractions mentioned in this guide, be sure to check the latest opening days & hours.
Certain places are not open every day of the week, so you may need to move things around depending on how your dates line up. In addition, many of the more popular places offer the chance to book tickets in advance. I would recommend doing so to guarantee your entrance.
→ Before diving into the itinerary be sure to check out the Italy Helpful Tips section to get you prepared for your trip.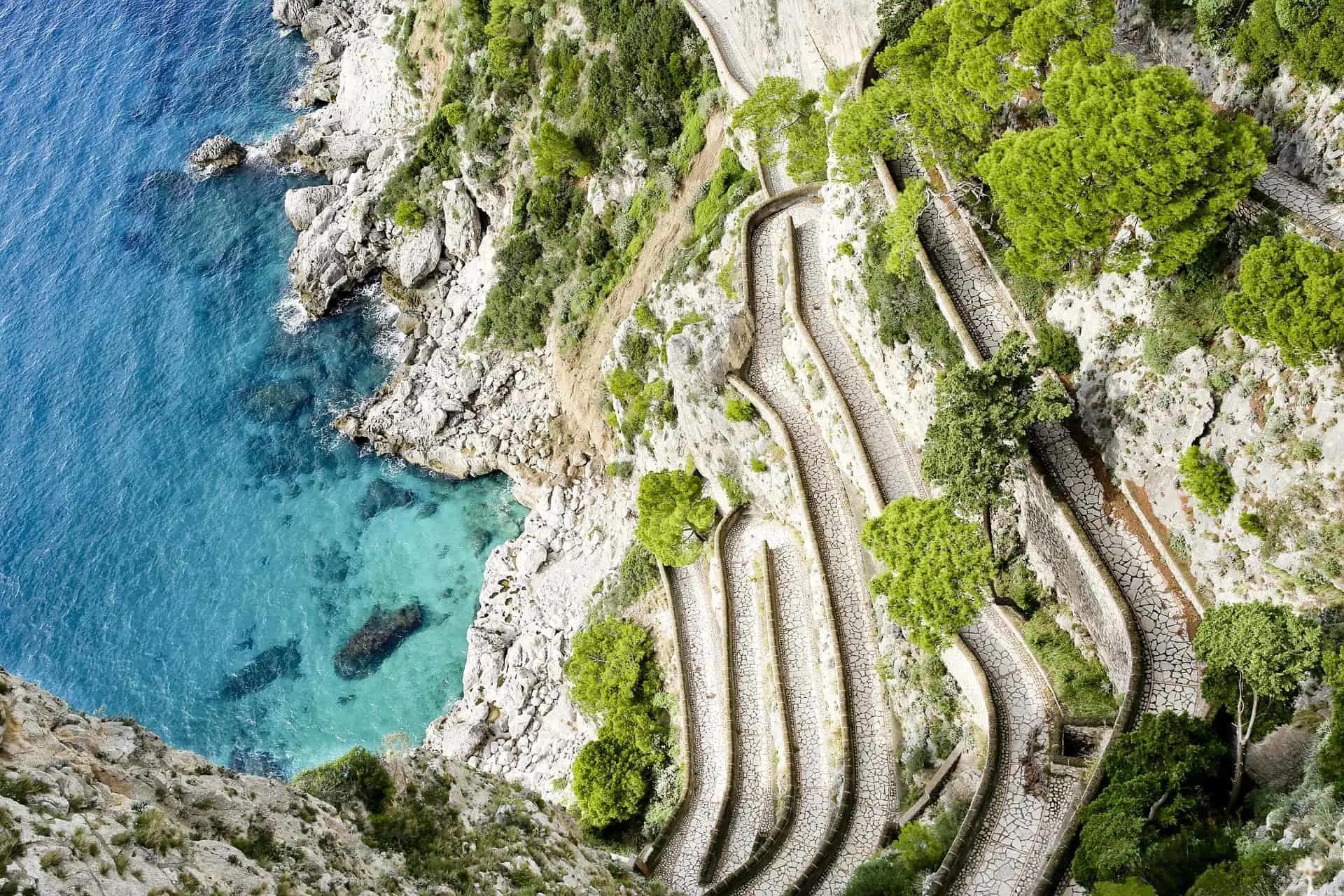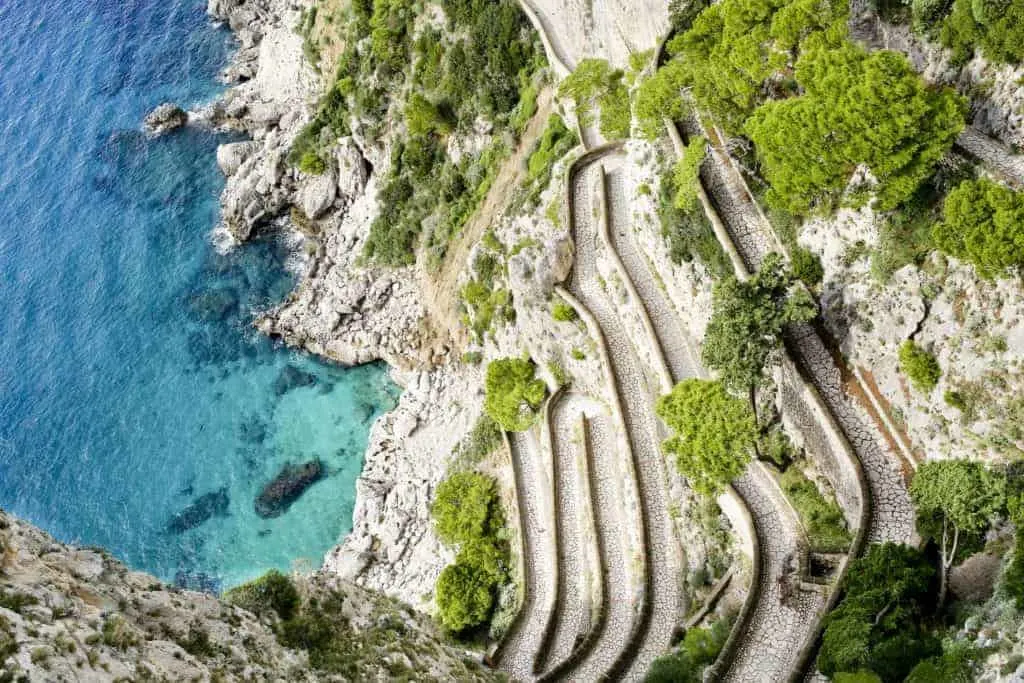 Italy Travel Route Map
Take a look below at where each major city that the itinerary goes through falls on the map.
The northern most point is Venice, where you will begin you trip as you make your way down the country to Florence, Rome and onto the Amalfi Coast to finish your trip.
In addition to the main route, you can find a few additional places pinned down on the map:
→ Siena (day trip from Florence)
→ Pisa (day trip from Florence)
→ Pompeii (pit stop between Rome & the Amalfi Coast)
→ Capri (day trip from Positano)
Hopefully this can give you a better sense of how the country is laid out as you prep for your trip.
Italy Itinerary 14 Days Breakdown
​Now let's get on to the actual trip! The following is a detailed breakout of the daily attractions and activities on this Italy itinerary 14 days travel route.
Each of the next sections will go through this day by day view, giving you some more detail and explanations of what to expect out there.
Throughout the remainder of the itinerary, you will also find links for more detailed Italy travel guides that I have put together.
Feel free to check those out if you would like to learn more about a particular city, activity or attraction.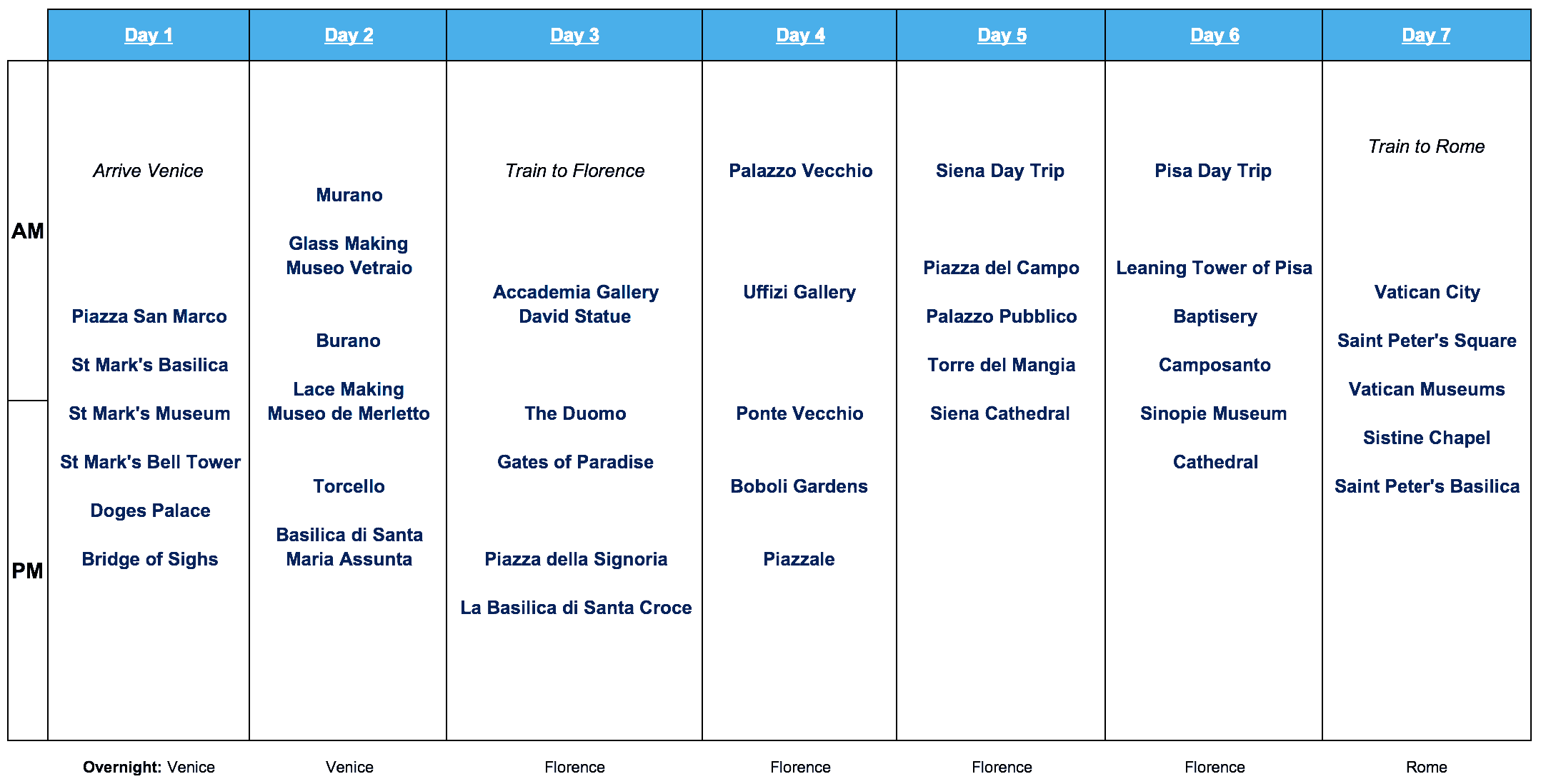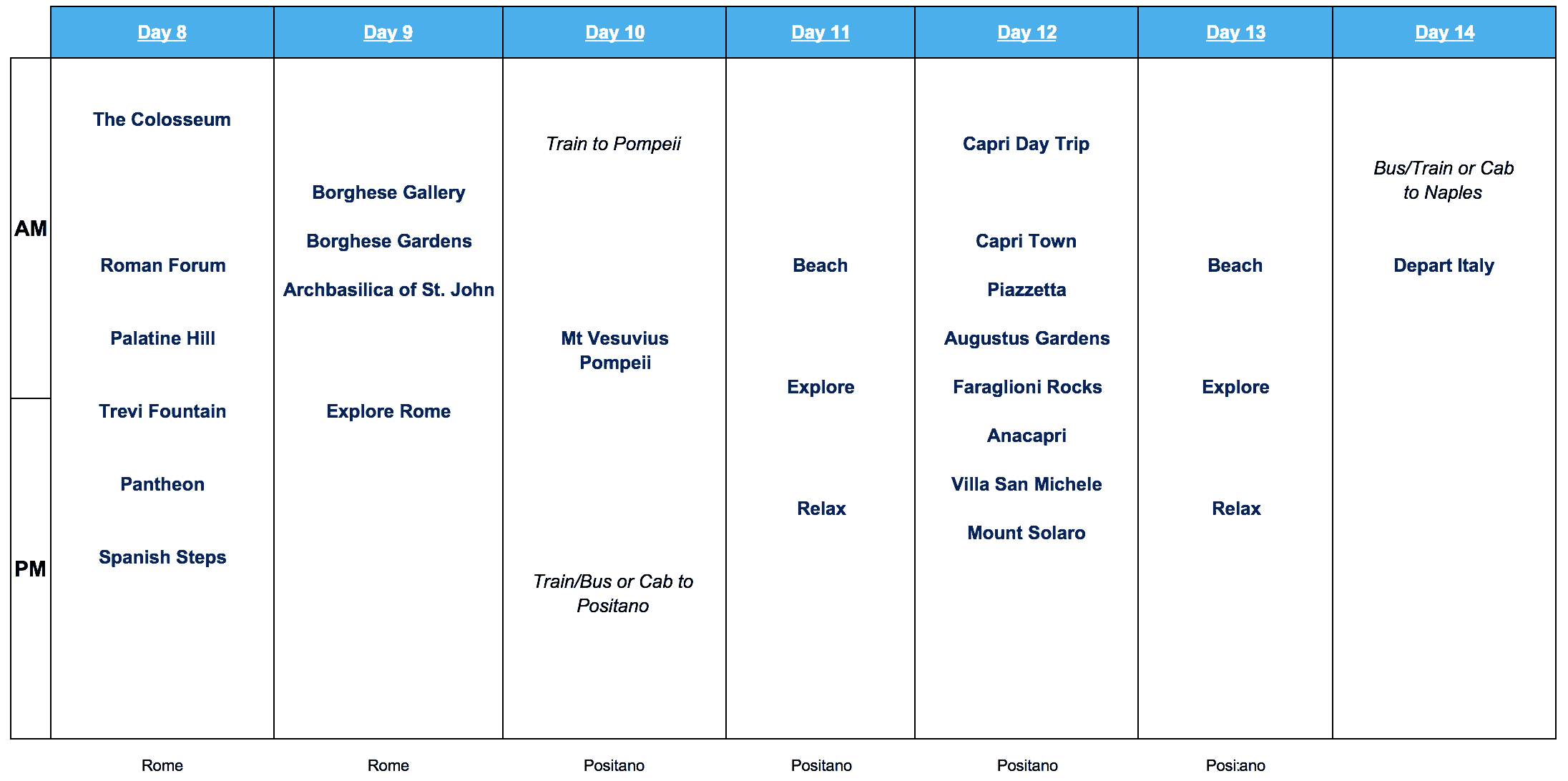 Day 1 – Venice
After flying into Venice early on day 1 or the prior evening, it is time to begin your 2 weeks of exploring Italy. The first two days of the trip will be spent wandering around Venice, visiting some top highlights, and roaming the streets.
The first day of the trip will focus on the main attractions within Venice itself, while the second day will be more of a day trip to smaller islands off the coast of the city.
For those who did not know, Venice is not your normal European city. Intertwined throughout its streets is a labyrinth of canals, making Venice one of the most unique cities in Italy.
During your time in the city, you can walk over and around the canals as you head from one attraction to the next. Or you can even make your way on boat rides within the canals if that is of more interest to you.
After getting yourself settled in, you can begin your day checking out some of the best that Venice has to offer. Below are some of the attractions you can choose to visit on your first day in Italy:
1. Piazza San Marco
2. St Mark's Basilica
3. St Mark's Bell Tower
4. Doge's Palace
5. Peggy Guggenheim Collection
6. The Grand Canal
7. Ponte di Rialto
8. Taking a Gondola Ride
» Learn more about these attractions in the Best Places to Visit in Venice guide up on the site
In addition to specific attractions, feel free to also just start walking around the streets, alongside the canals, and over bridges. You will pass by plenty of picture worthy spots where you will be able to just relax and enjoy the scenery.
For nights 1 & 2 of your trip (and potentially the night prior), take a look at a few highly rated hotels to choose from: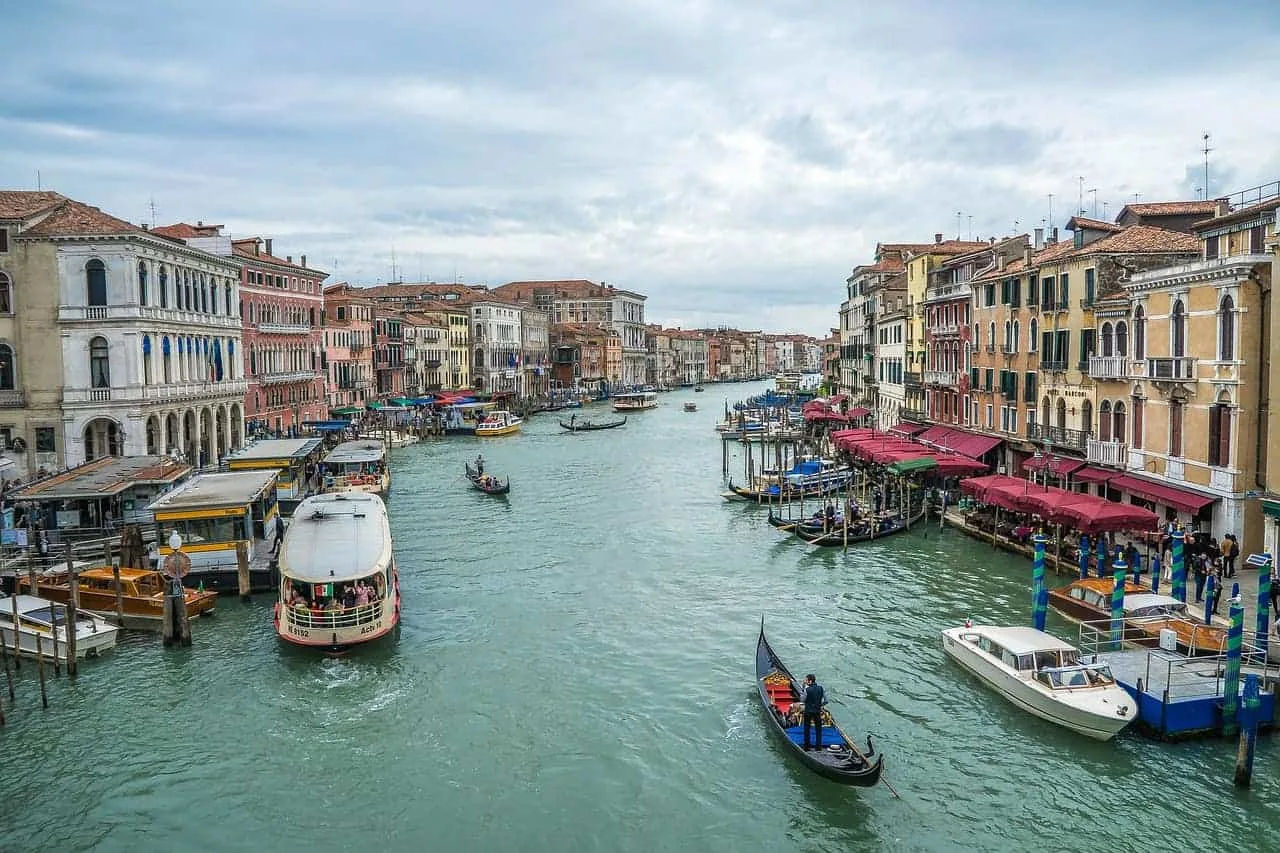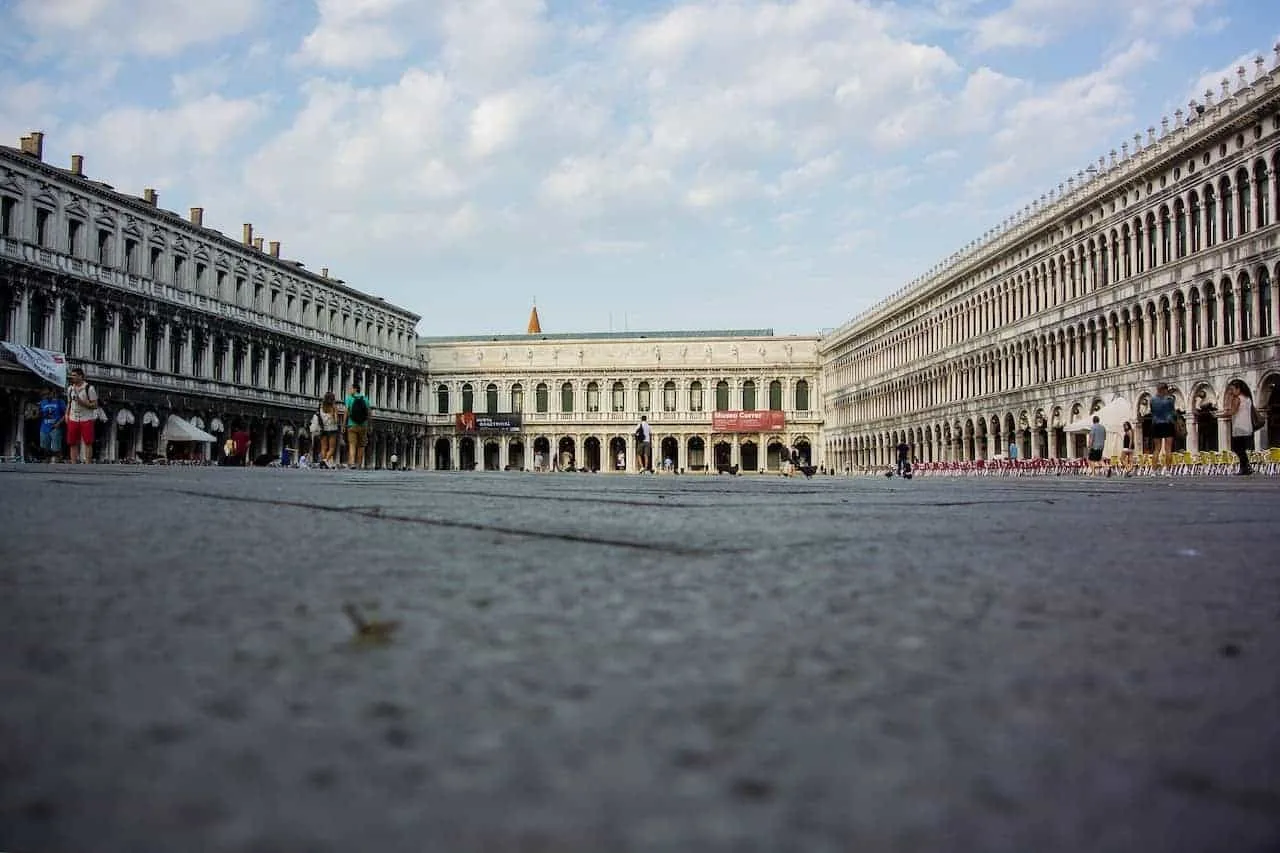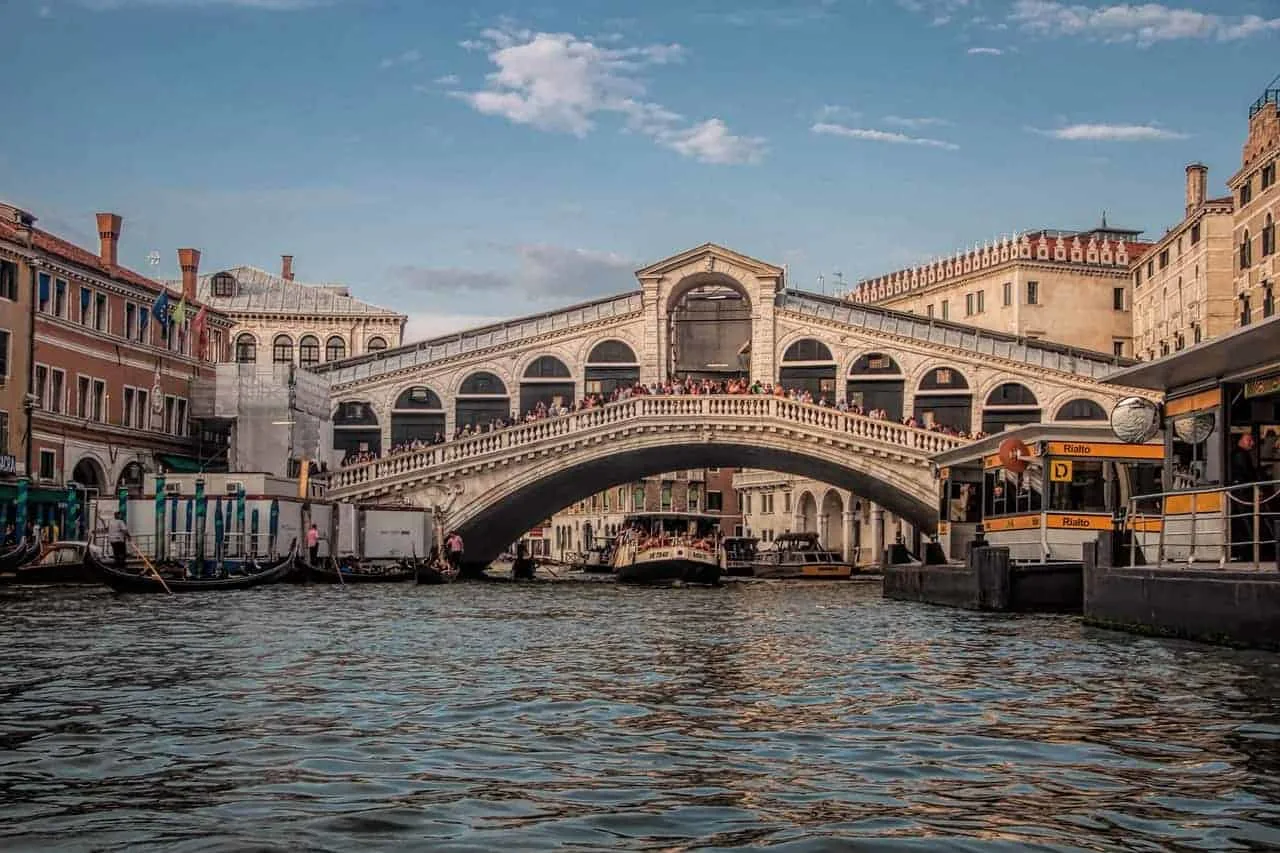 Day 2 – Murano, Burano, & Torcello
On your second day in Venice you will be able to venture a bit further out of the main island area through the Venetian Lagoon to the islands of Murano, Burano and Torcello.
Murano is most well known for its glass blowing, Burano is known for its lace making & very colorful buildings, and Torcello is famous for being where the history of Venice all began.
The day trip can easily be done on your own as you leverage the public transportation boat system around Venice or you can opt for a highly rated guided tour around the islands, which will take care of all logistics for you.
If you opt for a self guided day trip, you will first want to make your way to Fondamente Nove on the northern side of the island. From there, the logistics will look something like this:
(1) Fondamente Nove -> Murano: you can hop on the 4.1, 4.2, 12 or 13 water bus lines to the first stop of your trip – Murano. There are a few water bus stations on the islands but nothing is more than a 15-20 walk away
(2) Murano -> Burano: once Murano is complete make your way back to the Faro waterbus stop and catch the 12 line to Burano
(3) Burano -> Torcello: after Burano, get on the 9 line that will take you to Torcello.
(4) Torcello -> Fondamente Nove: now that touring for the day is complete hop back onto the 12 line to get back to the starting point of Fondamente Nove.
» For everything you need to know about these islands check out the day guide of Exploring Murano, Burano and Torcello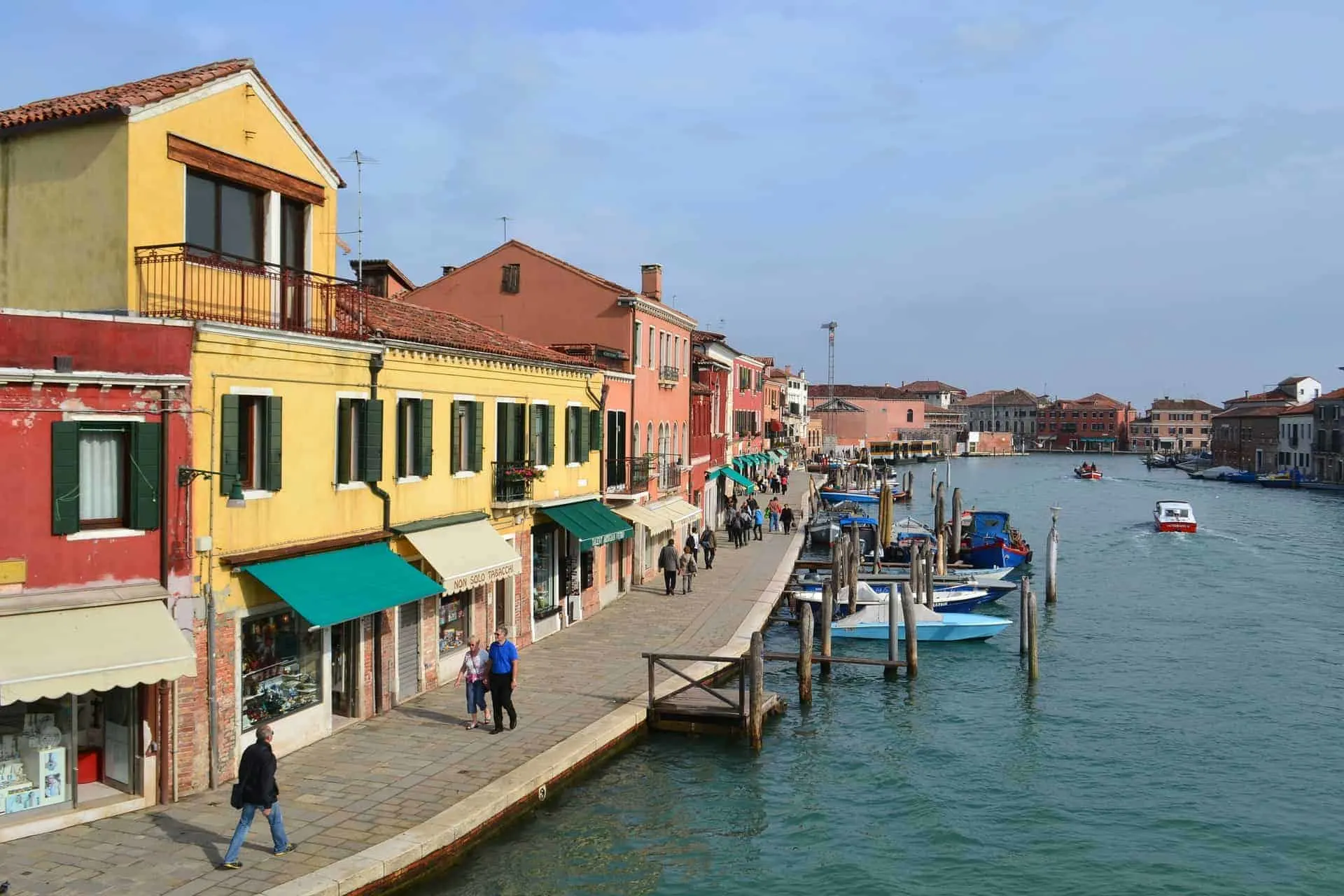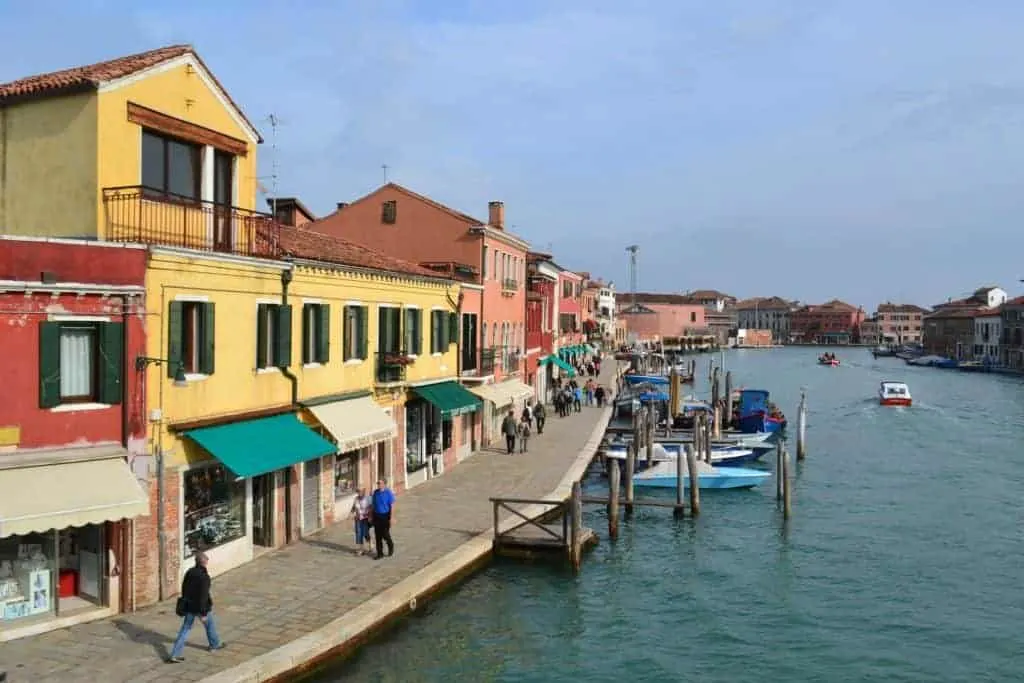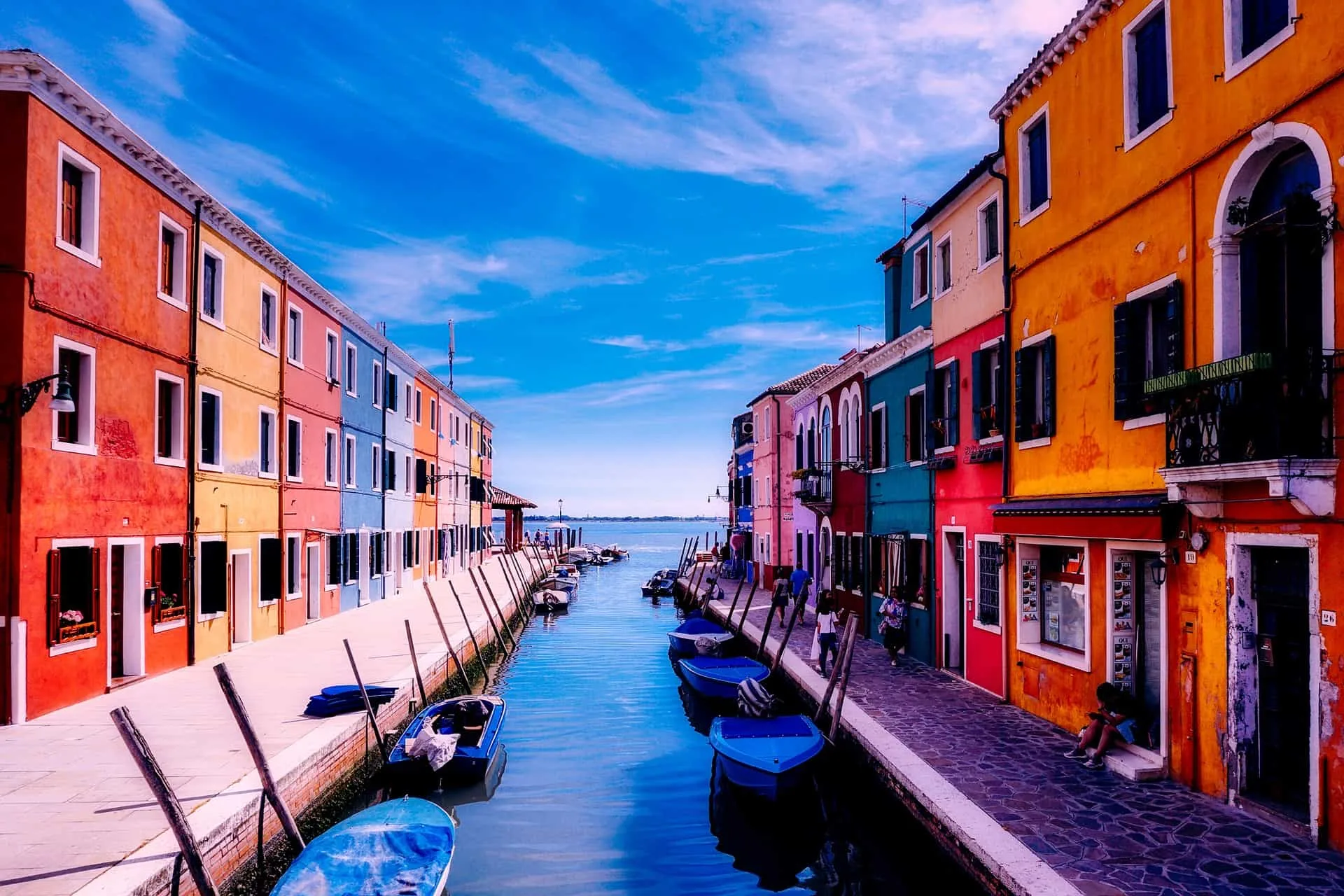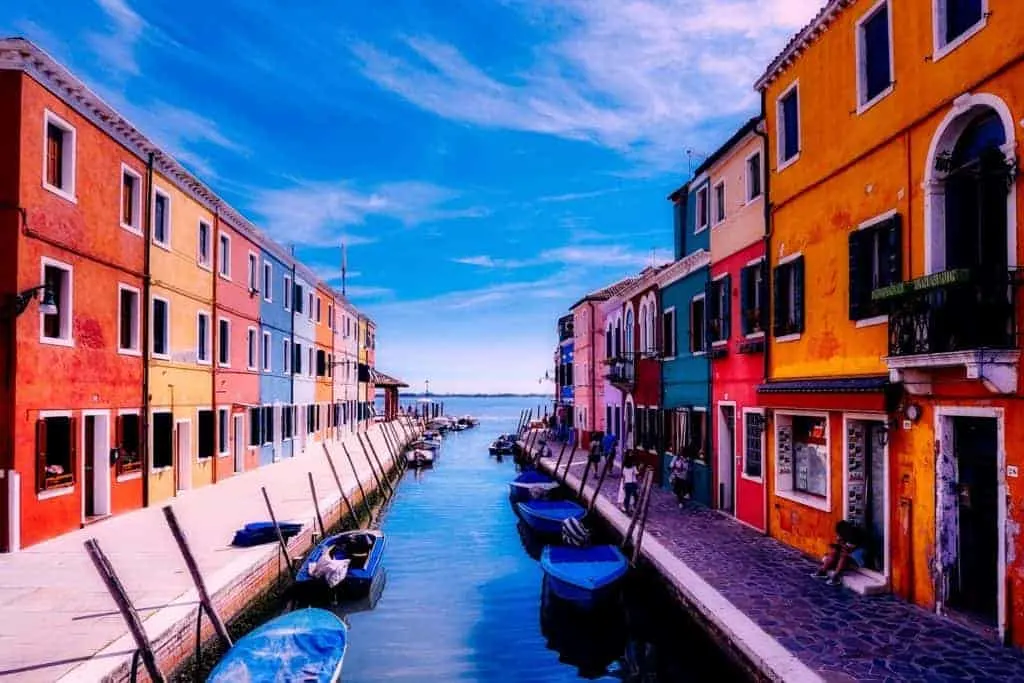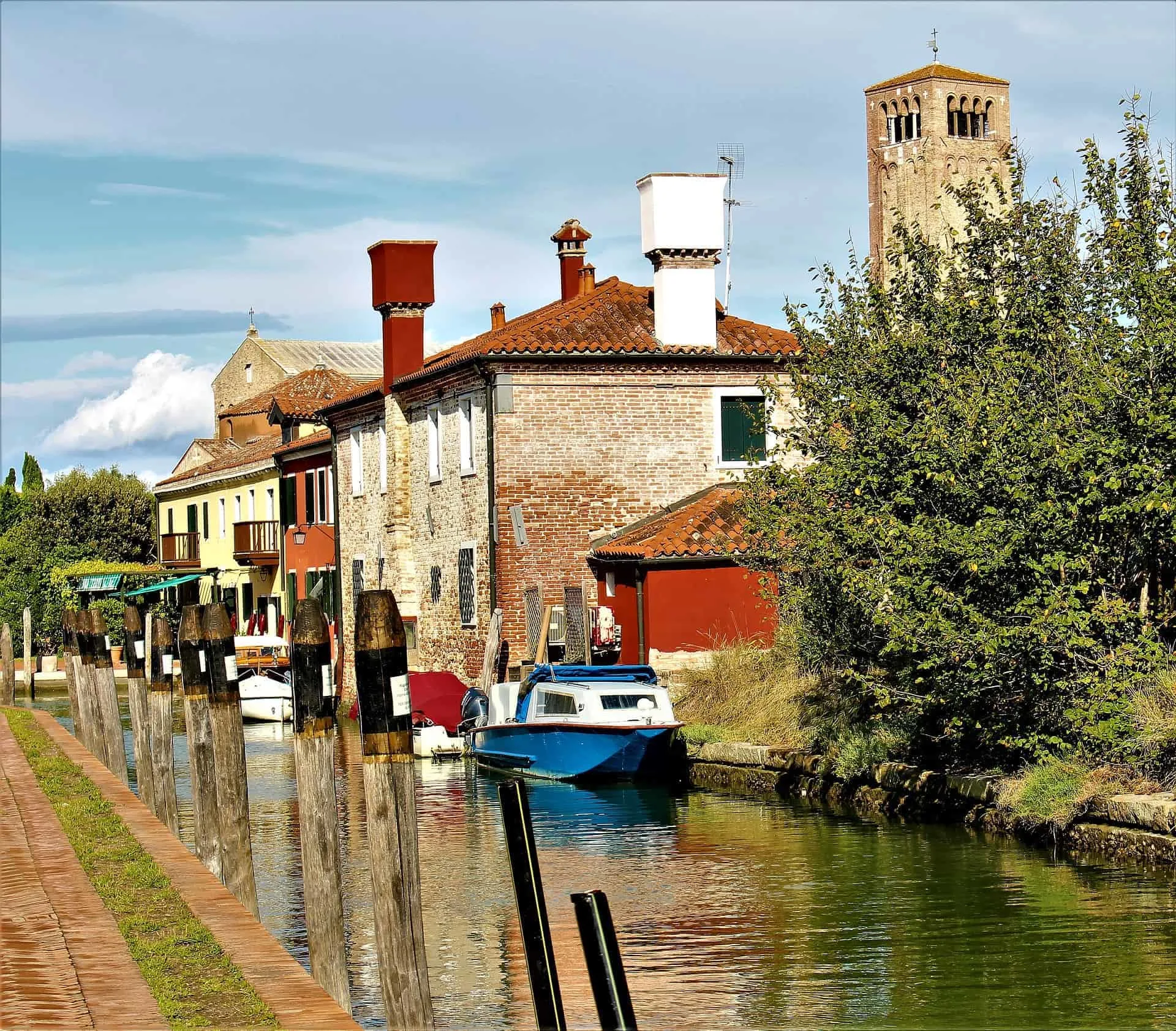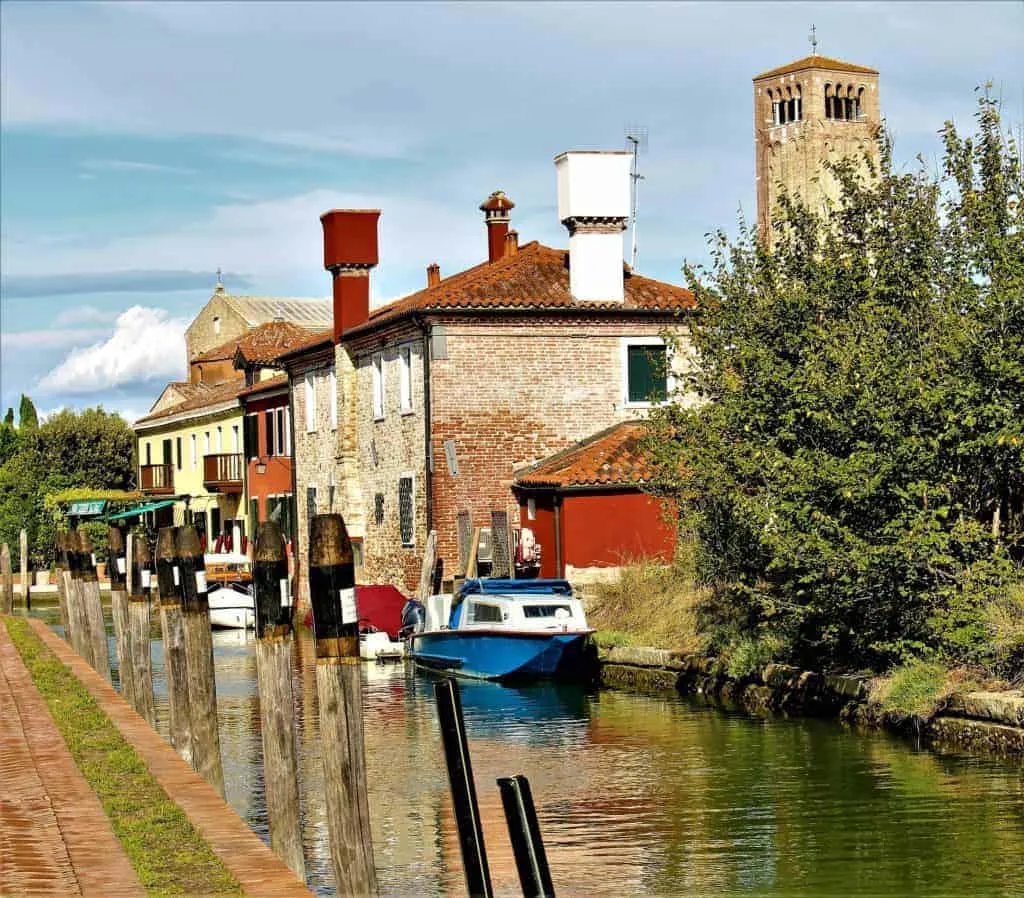 Day 3 – Travel & Explore Florence
After two days of exploring Venice and its surroundings it is time to make your way to the Venice train station where you will begin your journey to your next destination of Florence – a city filled with incredible museums, art galleries, viewpoints and gardens.
This itinerary gives you the chance to spend an extended time in Florence.
The first two days will be spent within the city itself, while the second two days will be spent as day trips (although you can certainly move things around as you see fit).
» To get the most out of Florence go ahead and take a look at the Two Days in Florence Travel Guide that can help plan your time in the city.
The train ride to Florence should take approximately two hours and there should be plenty of trains heading there at all times of day (check out the end of this guide for more information about train travel).
Try and catch an early train (prior to 7AM is best) so you arrive in Florence by mid morning time and you will have more than a half-day to explore the city. Check into your hotel before setting out for the remainder of the afternoon.
Remember, you can opt to head to Florence the previous night as well if you rather wake up in Florence and have some extra time to explore the city.
Below are a few recommended hotel options for your time in Florence (nights 3, 4, 5, & 6):
The first day in Florence will be focused on three main attractions – the Accademia Gallery, the Duomo, and the La Basilica di Santa Croce.
Accademia Gallery
At the Accademia Gallery you will find numerous rooms and halls that are filled with a variety of different artwork. However the main attraction here is the one and only David Statue by Michelangelo.
Be sure to book your tickets ahead of time to reserve a time slot and guarantee your entrance.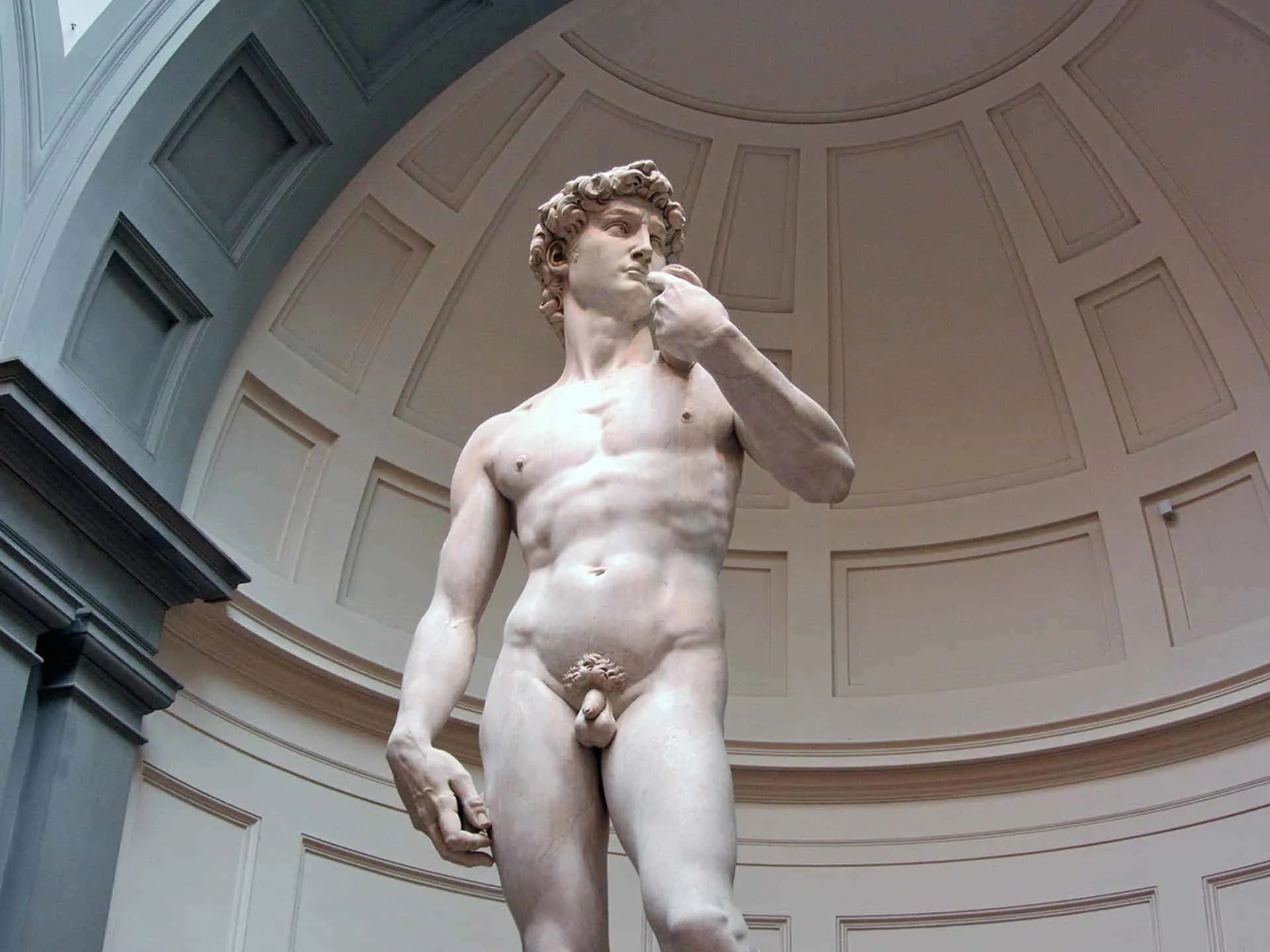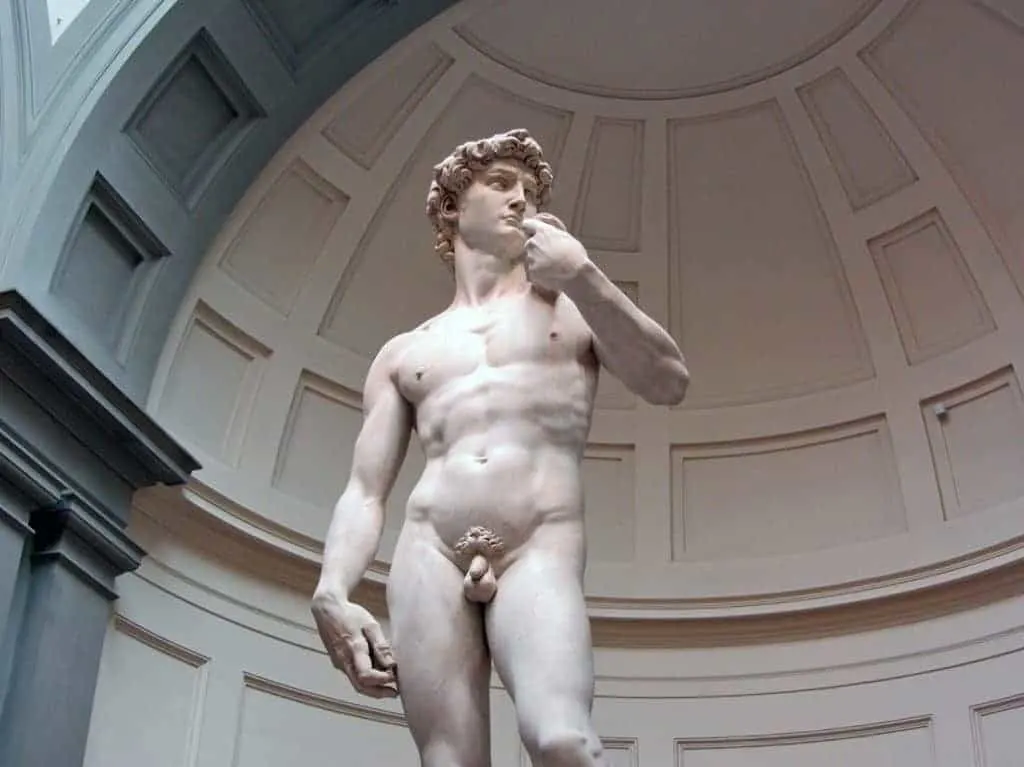 Cattedrale di Santa Maria del Fiore
​A 10 or so minute walk from the Accademia is the Duomo or Cattedrale di Santa Maria del Fiore – one of, if not the most well known building of Florence and its skyline.
This massive building has beautiful architecture inside and out.
A visit to the Duomo can entail various sites all within the area including the Cathedral, Brunelleschi's Dome, Bell Tower, Baptistery, Museum and Santa Reparata.
There are three different ticket options to choose from depending on your preference.
Brunelleschi's Dome Climb
One of the highlights of the Duomo is climbing the 463 steps to the top of Brunelleschi's Dome. From up top, you will get some of the best 360 degree views that Florence has to offer. The climb up is only included in the Brunelleschi Pass ticket option through the link above.
Note: you must reserve a day/time slot for your Duomo climb. The remainder of the attractions within the area do not require entering at certain times of day.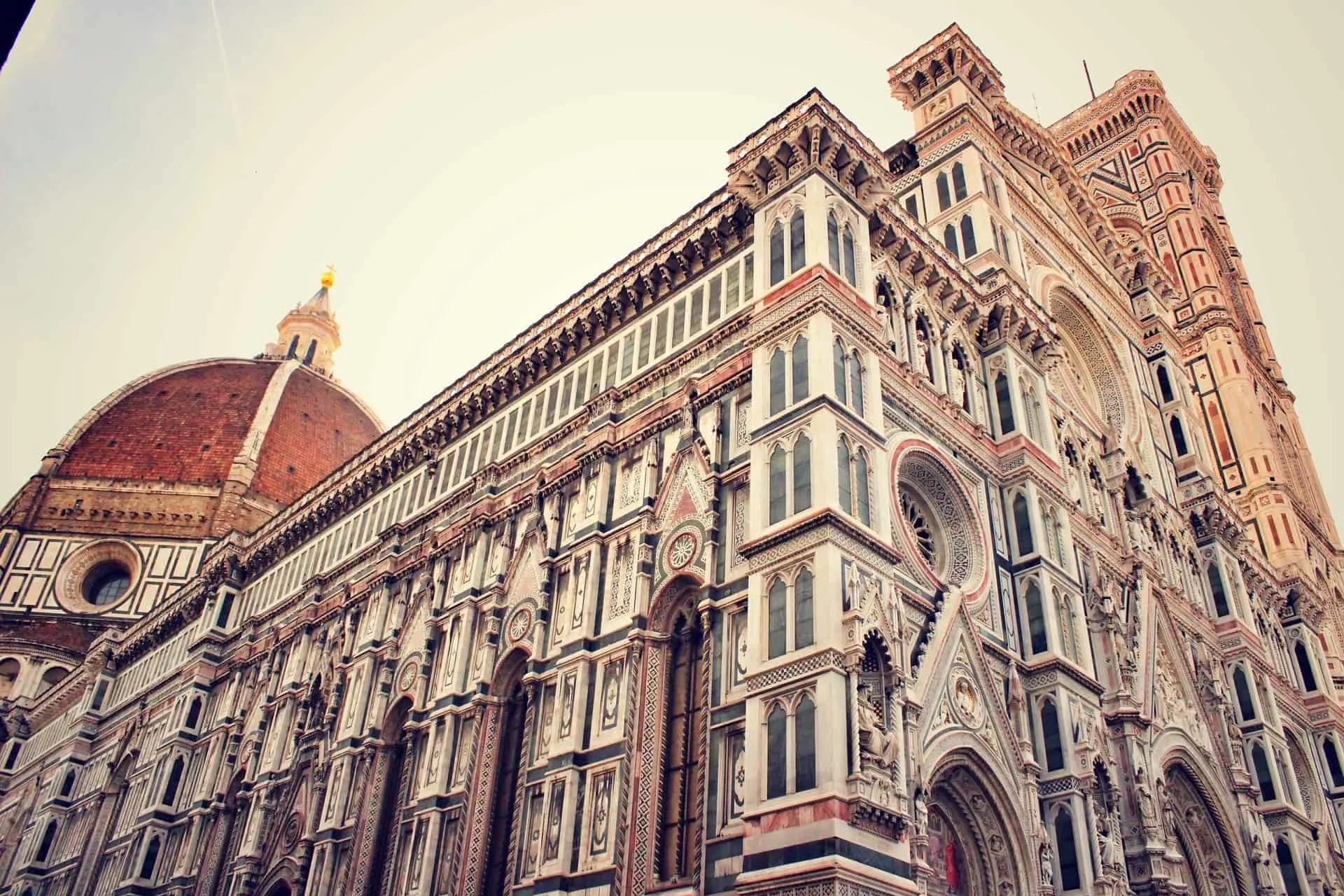 La Basilica di Santa Croce
To end day 1 in Florence you can make the walk to the La Basilica di Santa Croce.
This church is known for being the burial site for famous artisans and historians such as Michelangelo, Galileo and Machiavelli. Just taking a look at the outside architecture of the church is a highlight within itself.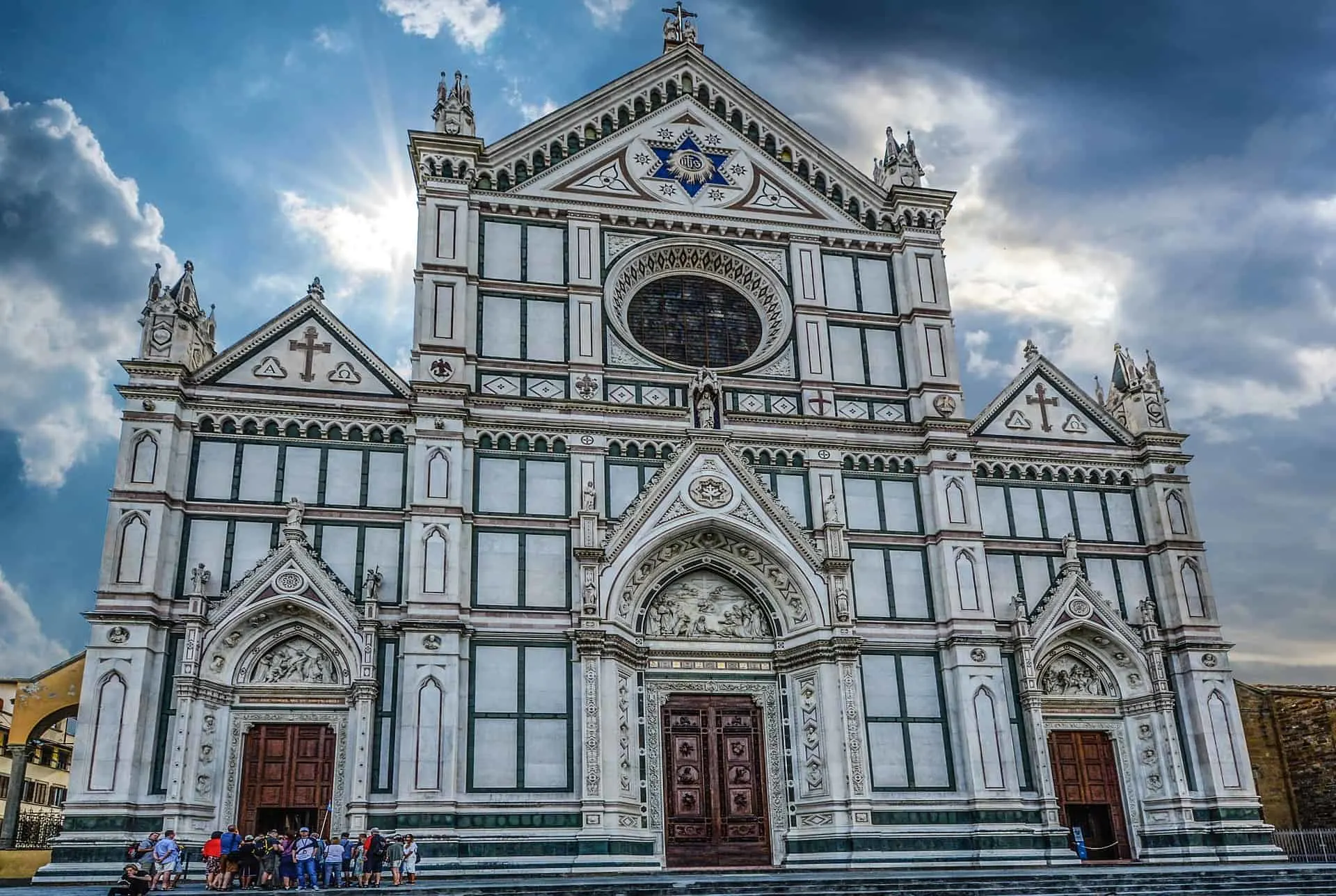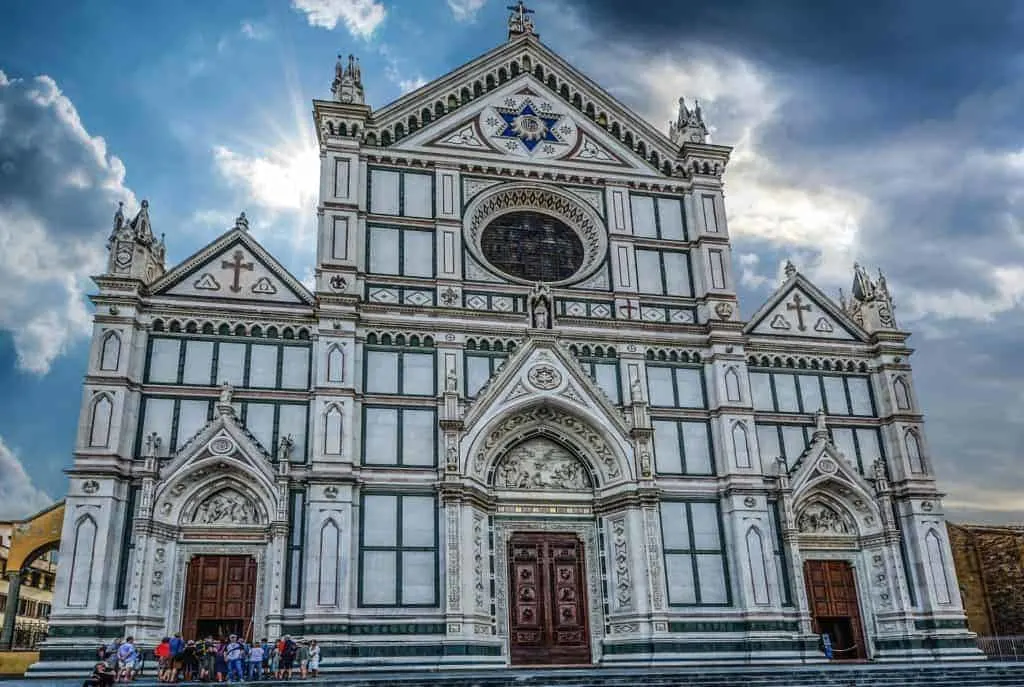 Day 4 – Florence
During your second day in Florence, you will have the chance to visit some of the world's best museums as well as some top outdoor attractions within the city. Below are some 6 places to add onto your Florence travel route:
Piazza della Signoria
One of the most famous piazzas in Florence is Piazza della Signoria. A vast plaza that will include numerous statues, one of which is a replica of Michelangelo's David that you just saw on day 1.
Palazzo Vecchio and/or Uffizi Gallery
Palazzo Vecchuo and the Uffizi Gallery are both rich in history and offer visitors the chance to explore the halls, rooms, and galleries of each one of them.
Depending on preference, you can opt to visit one or both of these museums during your time in the city.
These are both some of the most popular places in the city, so be sure to book those tickets in advance if interested in visiting.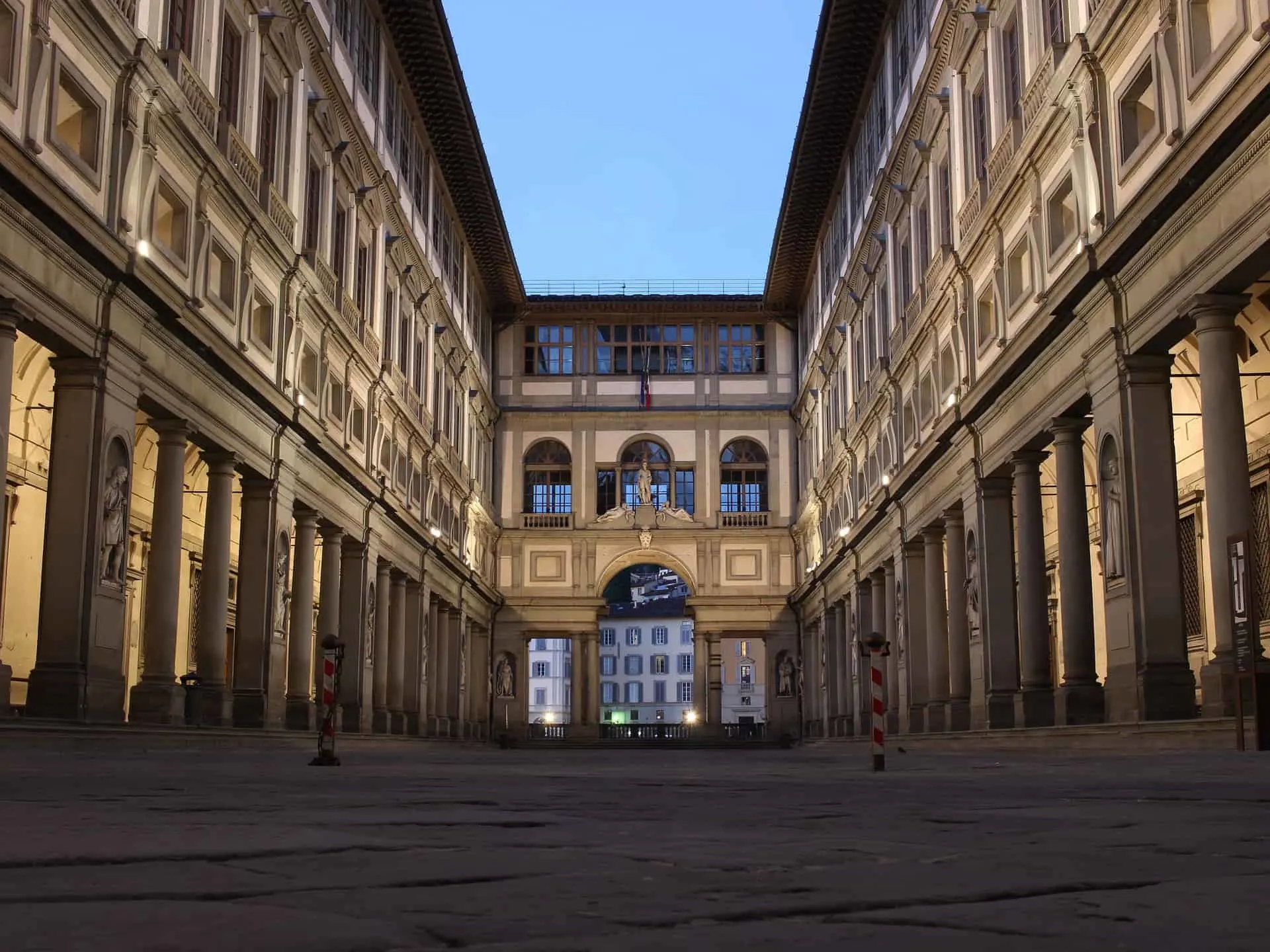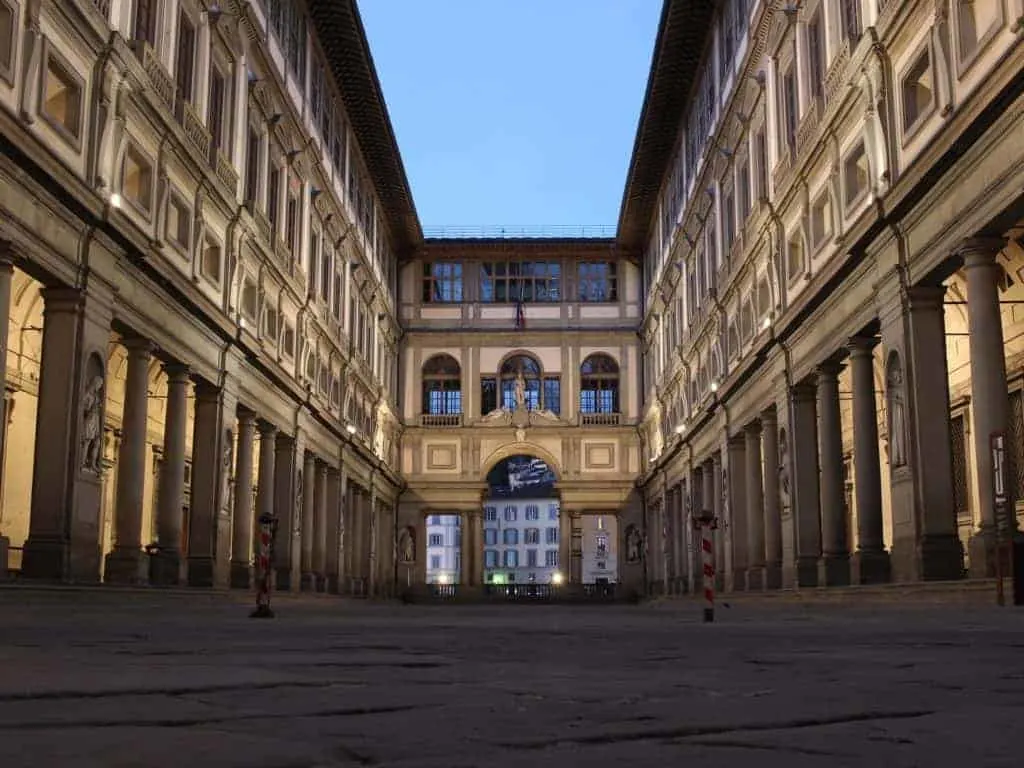 Ponte Vecchio
​After your morning of hitting the museum/s is complete, grab some lunch and then make your way to the most well known bridge around the area – the Ponte Vecchio.
The bridge is known for its amazing viewpoints and picture opportunities as well as all the gold/silver jewelry stores lining it.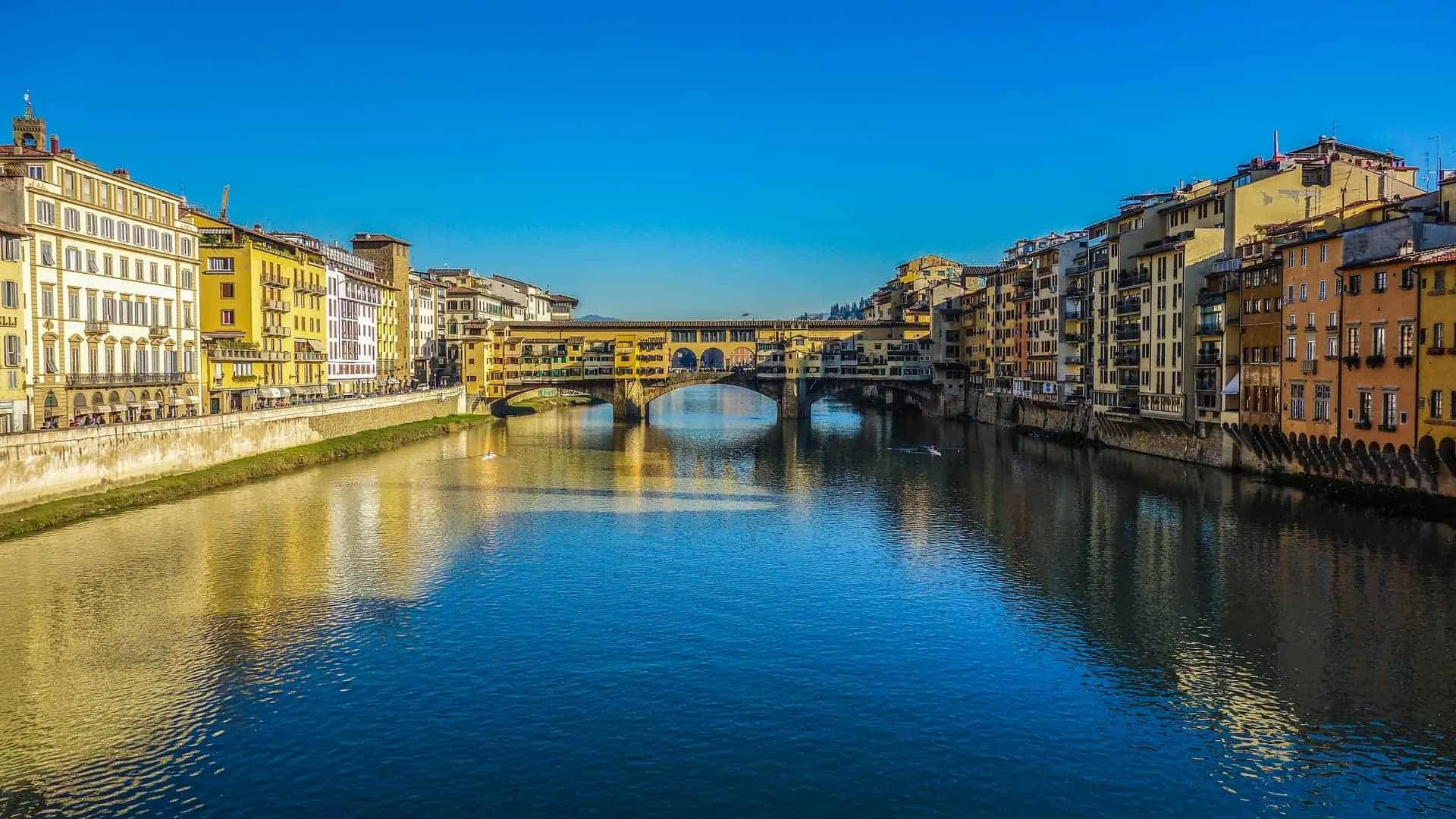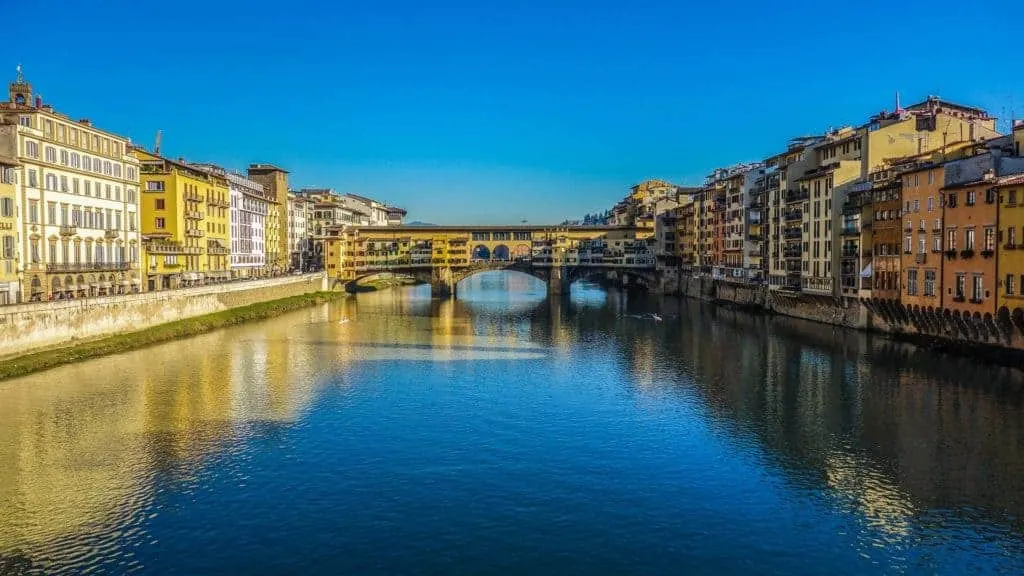 Boboli Gardens
Once you make it to the other side of the Arno River you will head to the Boboli Gardens. Since most of the morning will be spent indoors, the afternoon will be spent outdoors.
The Boboli Gardens is a massive area of greenery, sculptures, walkways and fountains. It is really a great way to just get out of the city feel for a bit and take some time to enjoy one of the most vast gardens you will come by.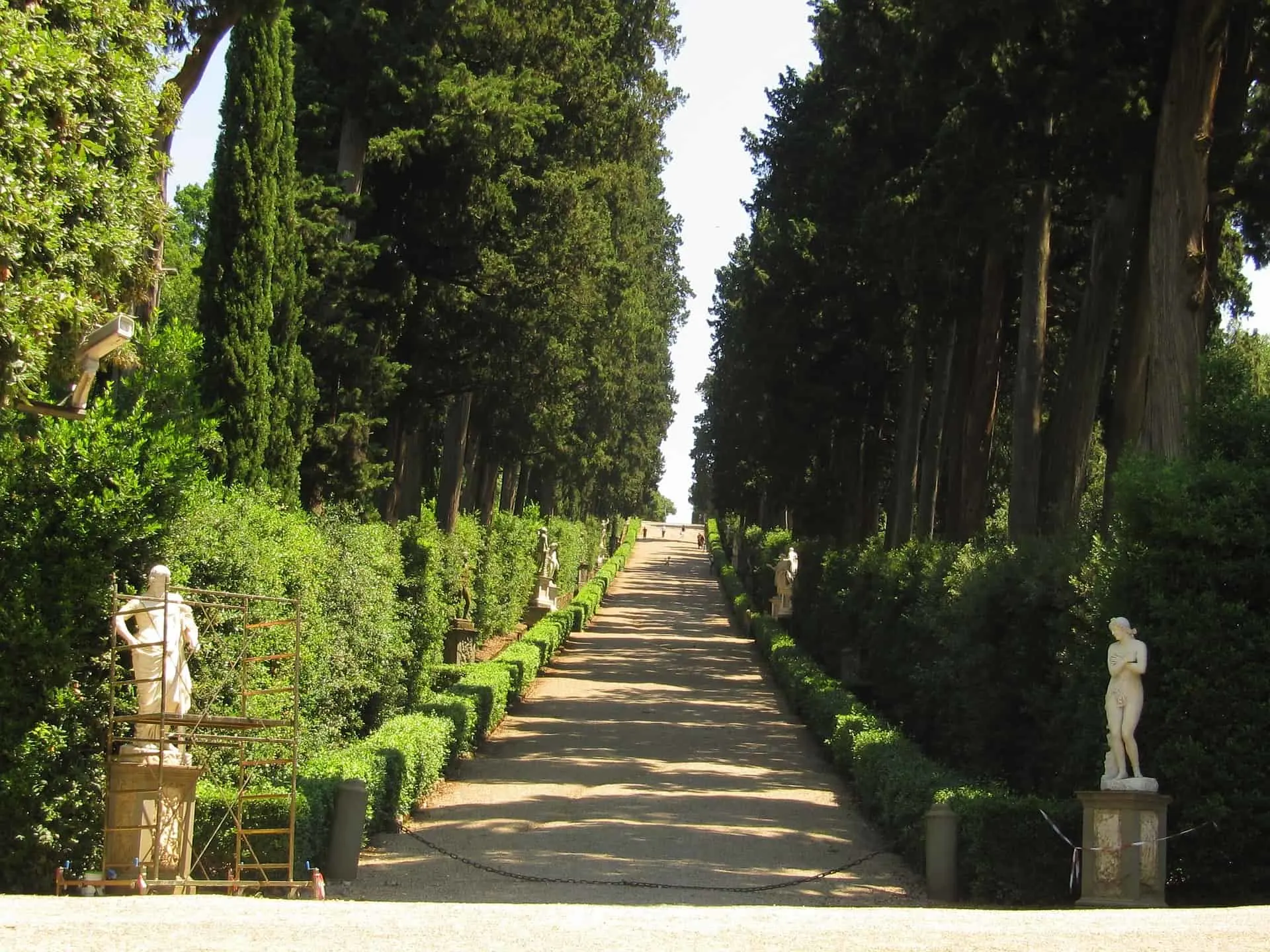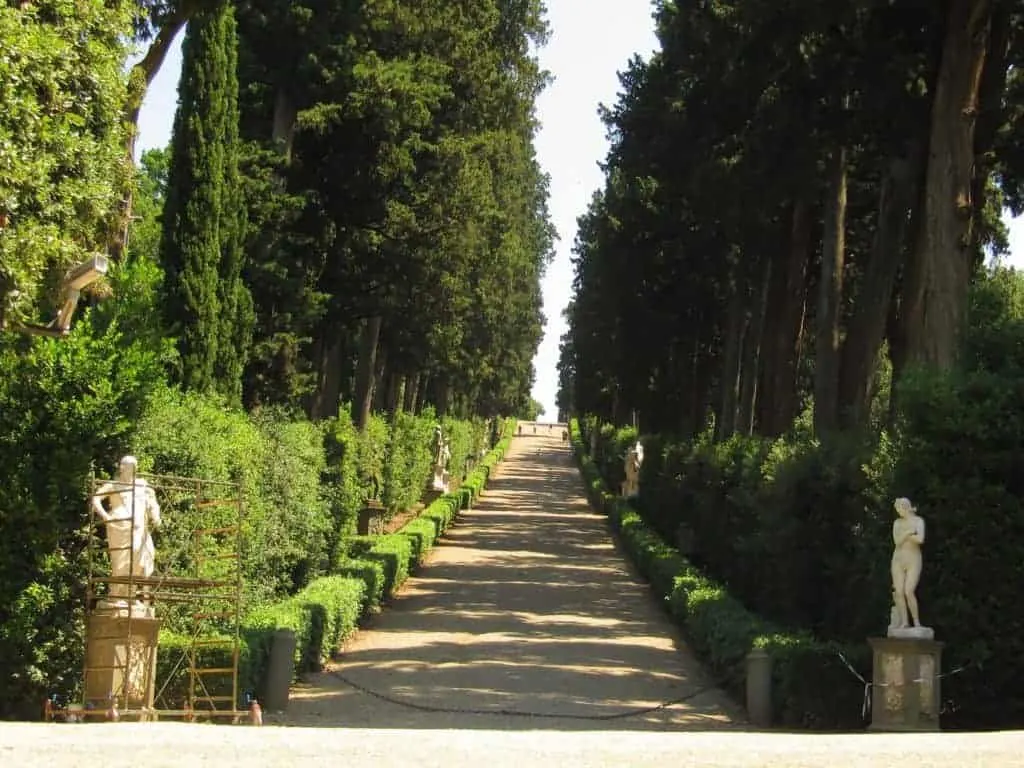 Piazzale Michelangelo
From the Boboli Gardens, make the walk to the most well known viewpoint of the city at Piazzale Michelangelo.
From the top near the Michelangelo statue, you will be able to see the skyline, rooftops, river and bridges that make up the city of Florence.
For an even more special experience, save the viewpoint for sunset as you get to see the sky's color changing to end the day.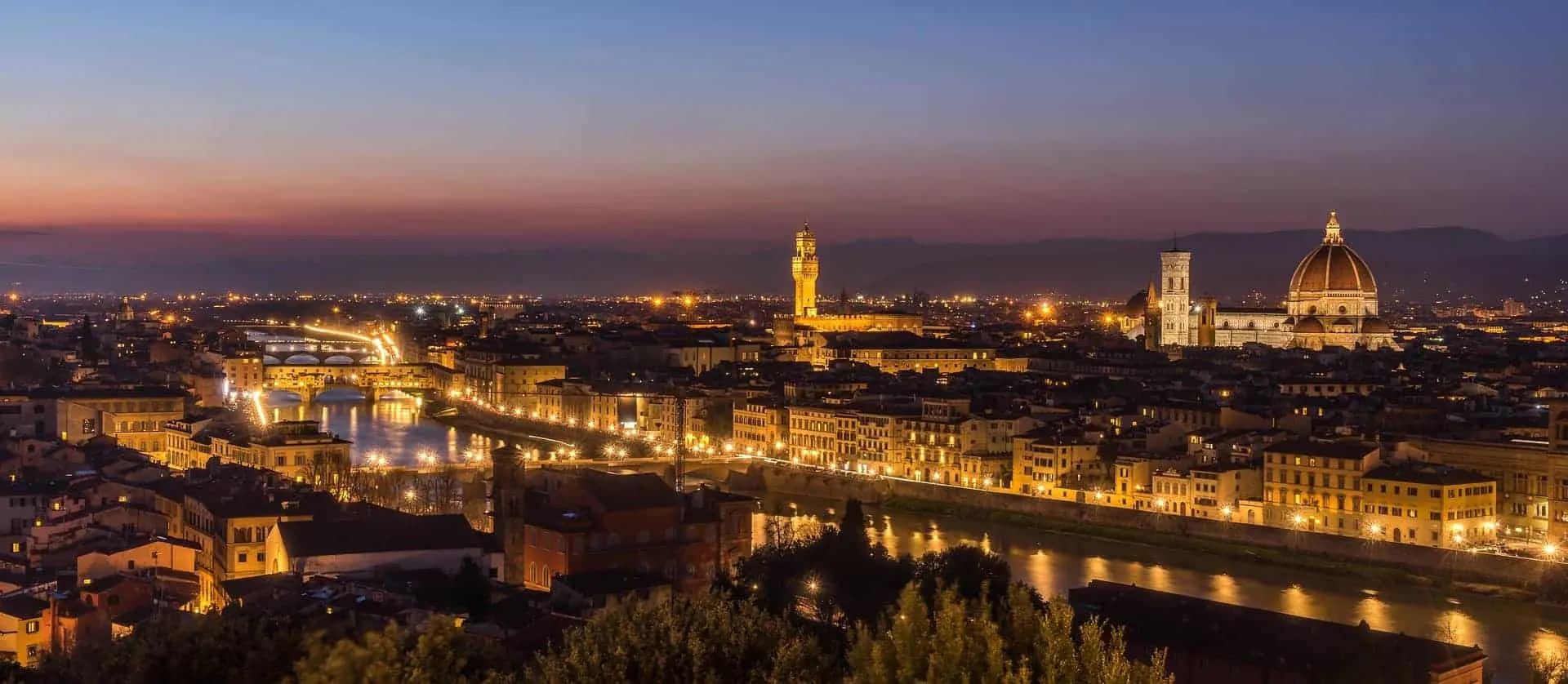 Day 5 – Siena
While your first two days in Florence will focus in on the city itself, the second two days will be day trips to Siena and Pisa.
This gives you the chance to stay in Florence for a couple extra nights, when you will be able to enjoy the city during the evening times as well.
If you wanted to mix things up a bit too, you could move your days around as you see fit. Whether that is because of personal choice or potentially because of certain attractions not being open on certain days.
​The first trip I will talk through is a day out to Siena. Getting to Siena is pretty simple – make your way to the bus station in Florence (which is right next to the train station), and after a 90-minute ride or so you will end up in the city center around Piazza Antonio Gramsci.
There are plenty of busses that make the route and you can buy tickets when you get there or to play it safe head to the bus station the day before to purchase tickets for an exact time.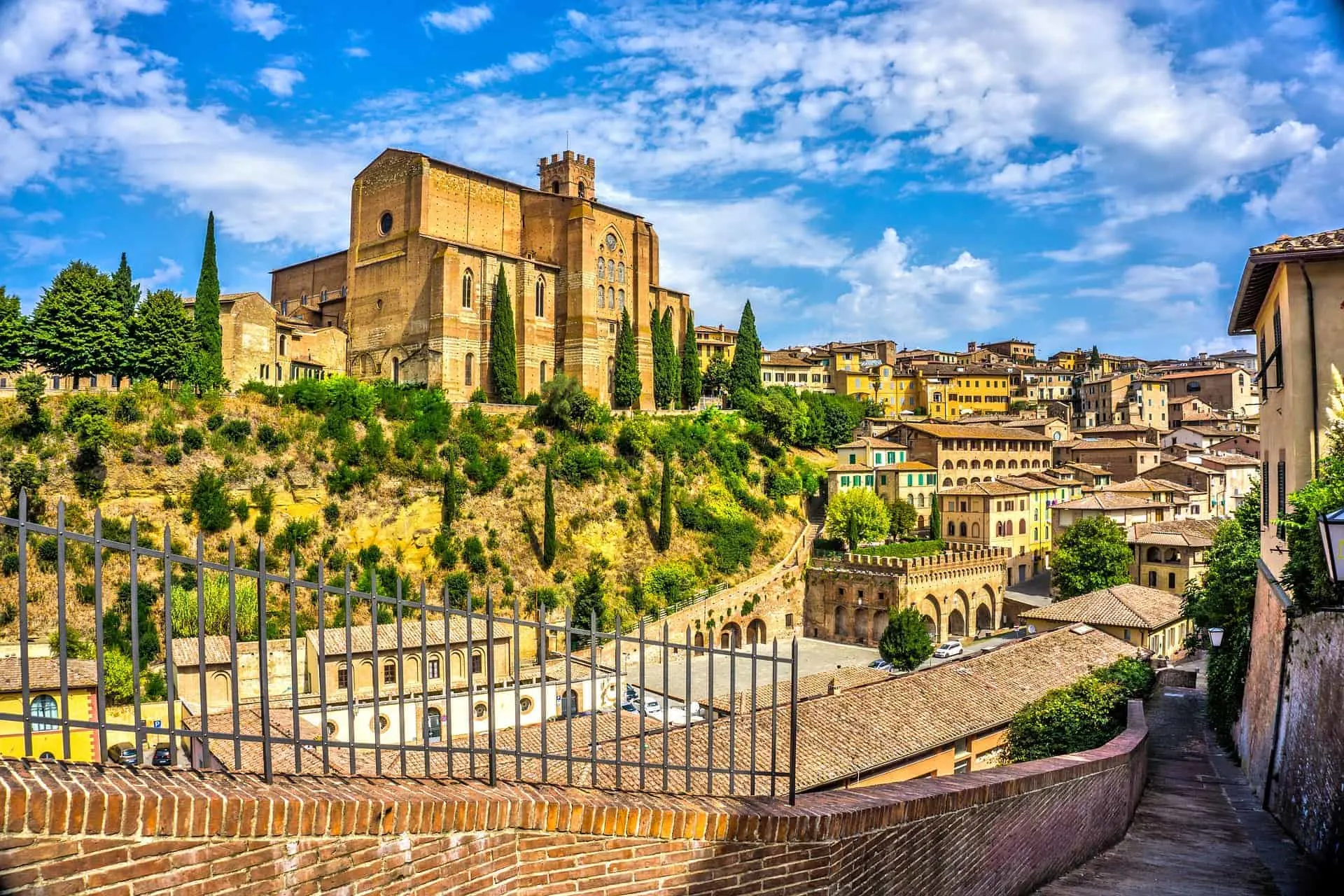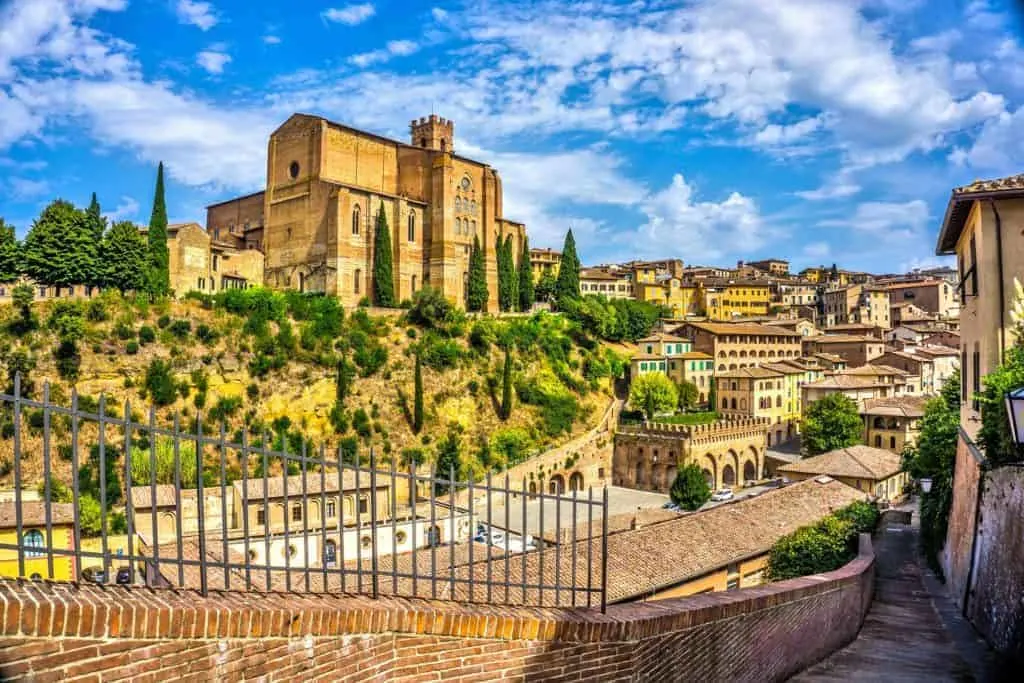 Once you arrive in Siena you will be greeted by a beautiful walled old city full of hilly winding streets, plazas and home to the famous Palio race (held on July 2nd and August 16th).
If you happen to be in Italy during one of these dates you can definitely check it out, however it will be absolutely packed with people!
The main square (and where the Palio is held) is Piazza del Campo – a unique and historical sloped piazza, where you will find plenty of restaurants and coffee shops in the vicinity.
Sitting at the base of the slope is Palazzo Pubblico, the town hall of Siena. You can visit the museum that sits inside here and also have the chance to climb the Torre del Mangia bell tower.
Climbing the 400 or so steps to the top is quite the experience as well as the amazing view you will get from above.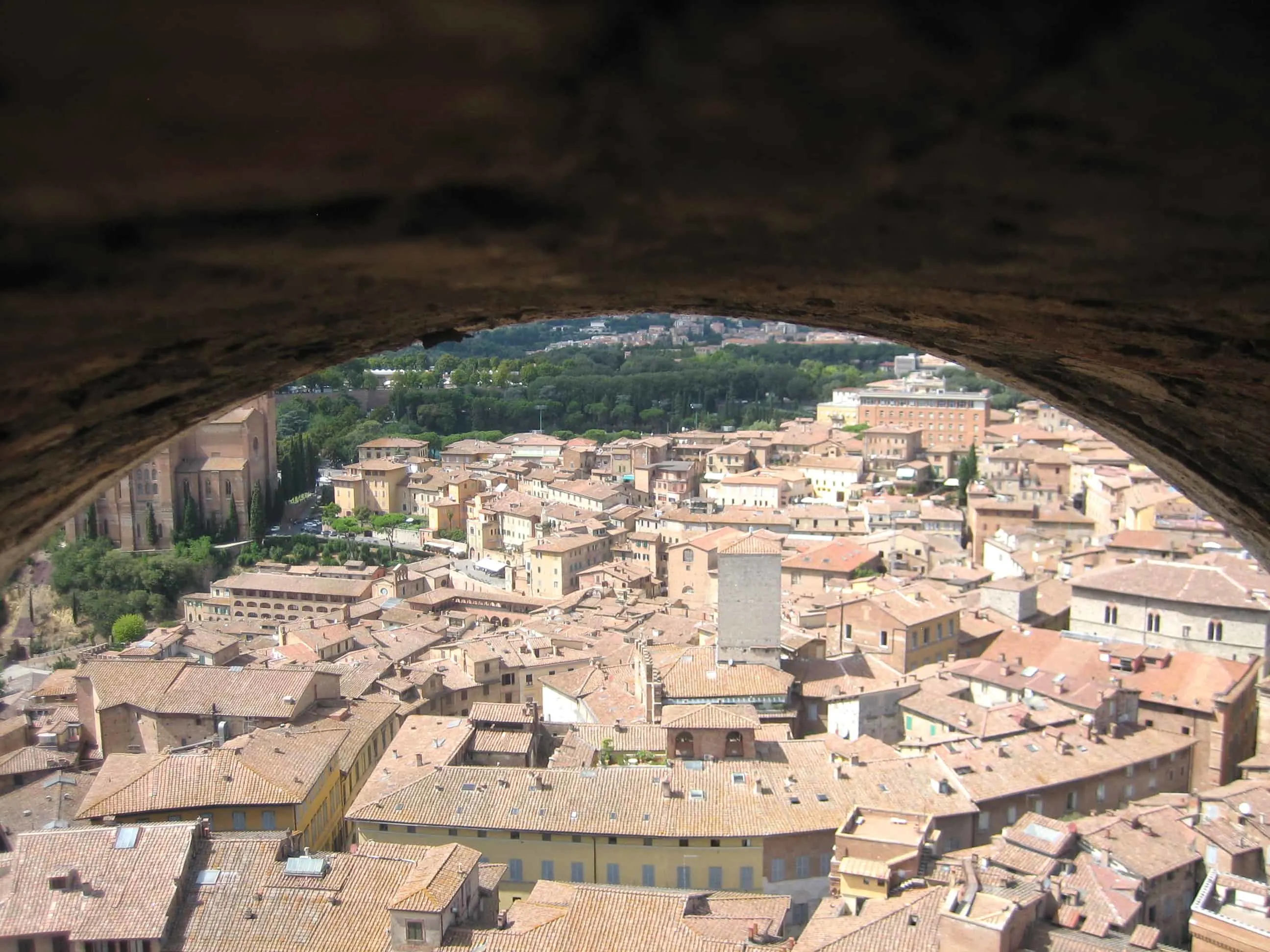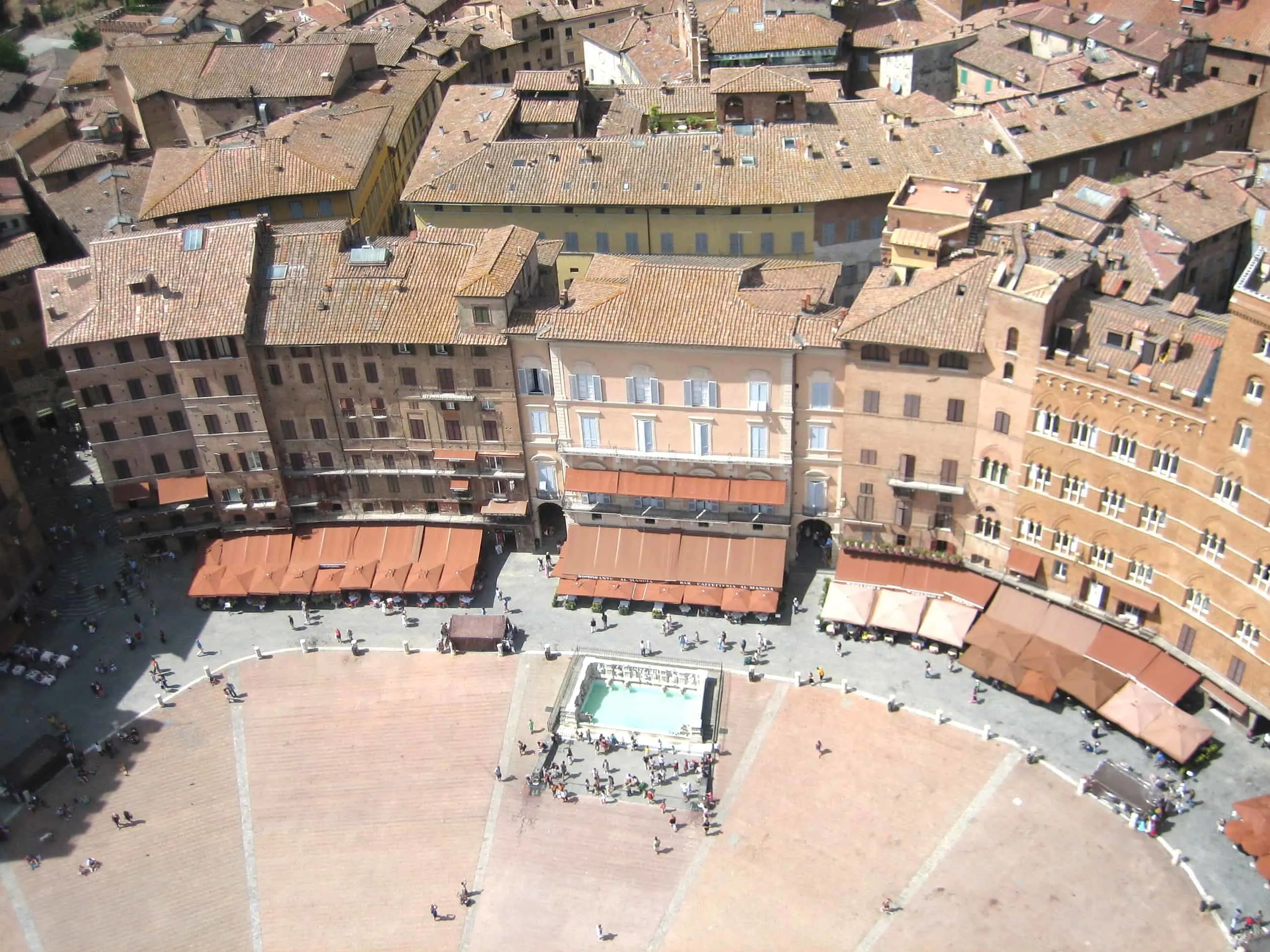 After taking the bus ride, roaming the streets and plazas, and climbing to the top of the city throughout the morning, you can find a nice restaurant around the area as you enjoy the city around you.
Up next is the Siena Cathedral – an amazing piece of architecture with huge striped columns and arches throughout. You will find detailed mosaics and other types of artwork as you walk around the complex.
Besides for the Cathedral there are some other smaller places to visit right around the area including The Baptistery of San Giovanni ,The Crypt , and The Museo dell'Opera.
You will also want to give yourself some time to just enjoy the city, walk around, and get some shopping in. Once you have had enough time in Siena, take the bus back to Florence and call it a day.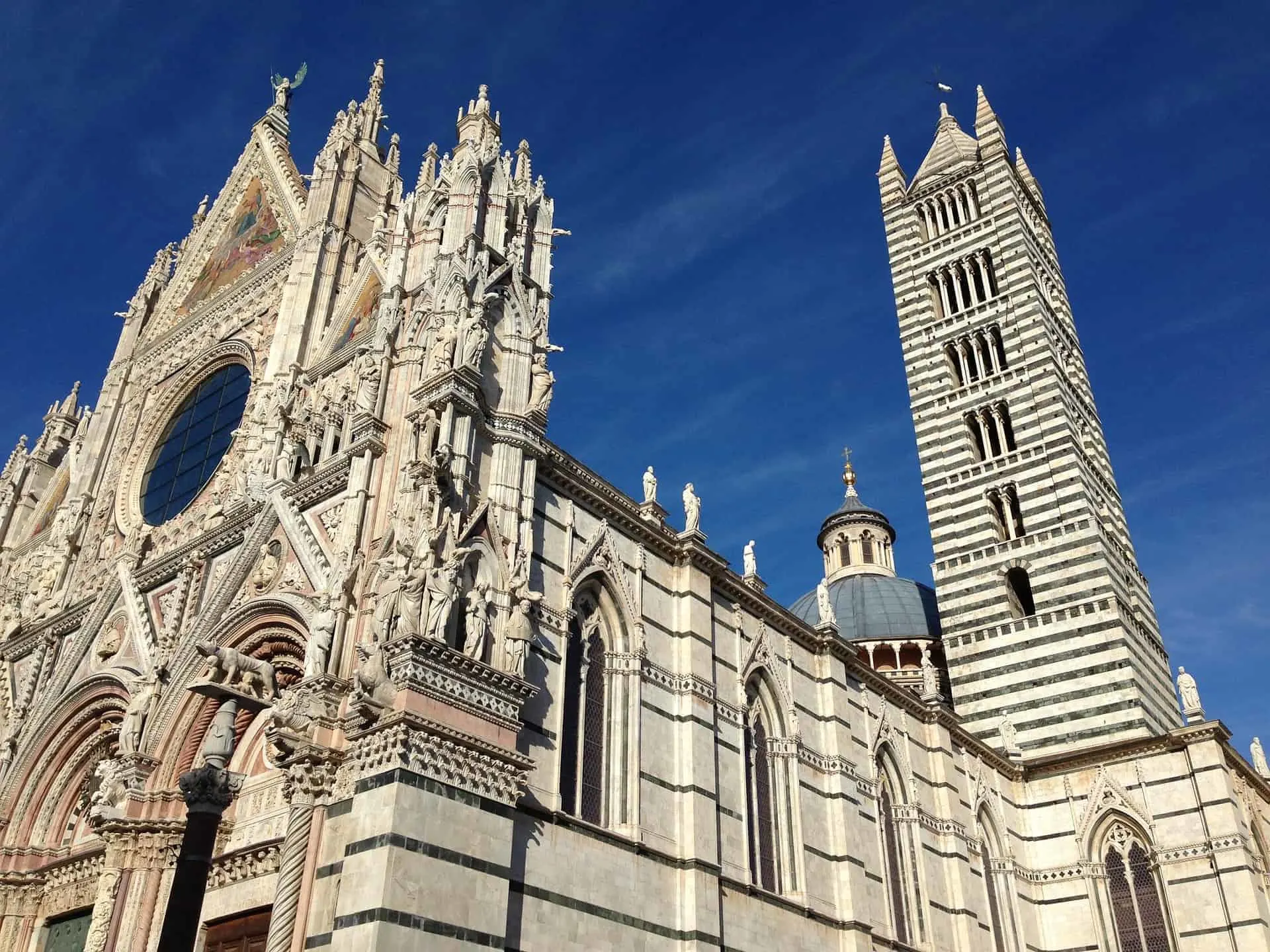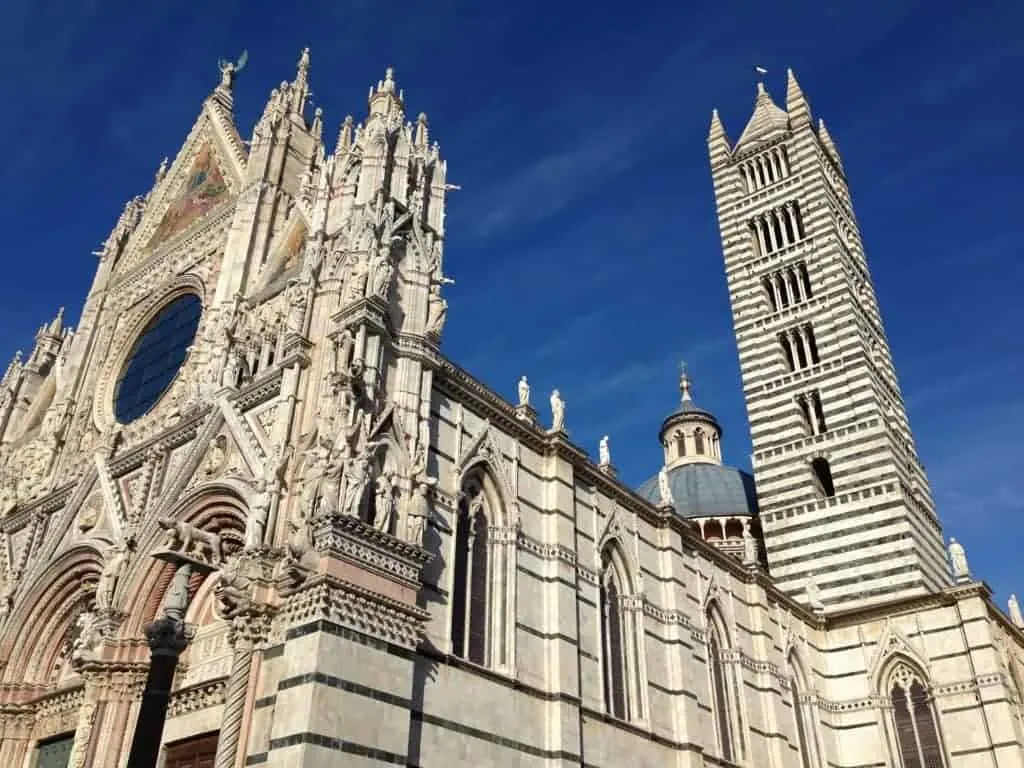 ​

Day 6 – Pisa

​It is time to head outside the city once again on a quick train ride to Pisa. There are plenty of trains that can take you the hour or so to Pisa quickly and efficiently.

Once you arrive at the train station in Pisa, it is a quick 10-minute cab to arrive at the Leaning Tower of Pisa. Once again, it is probably best to buy your tickets in advance to save some time from waiting in line and guarantee your entrance.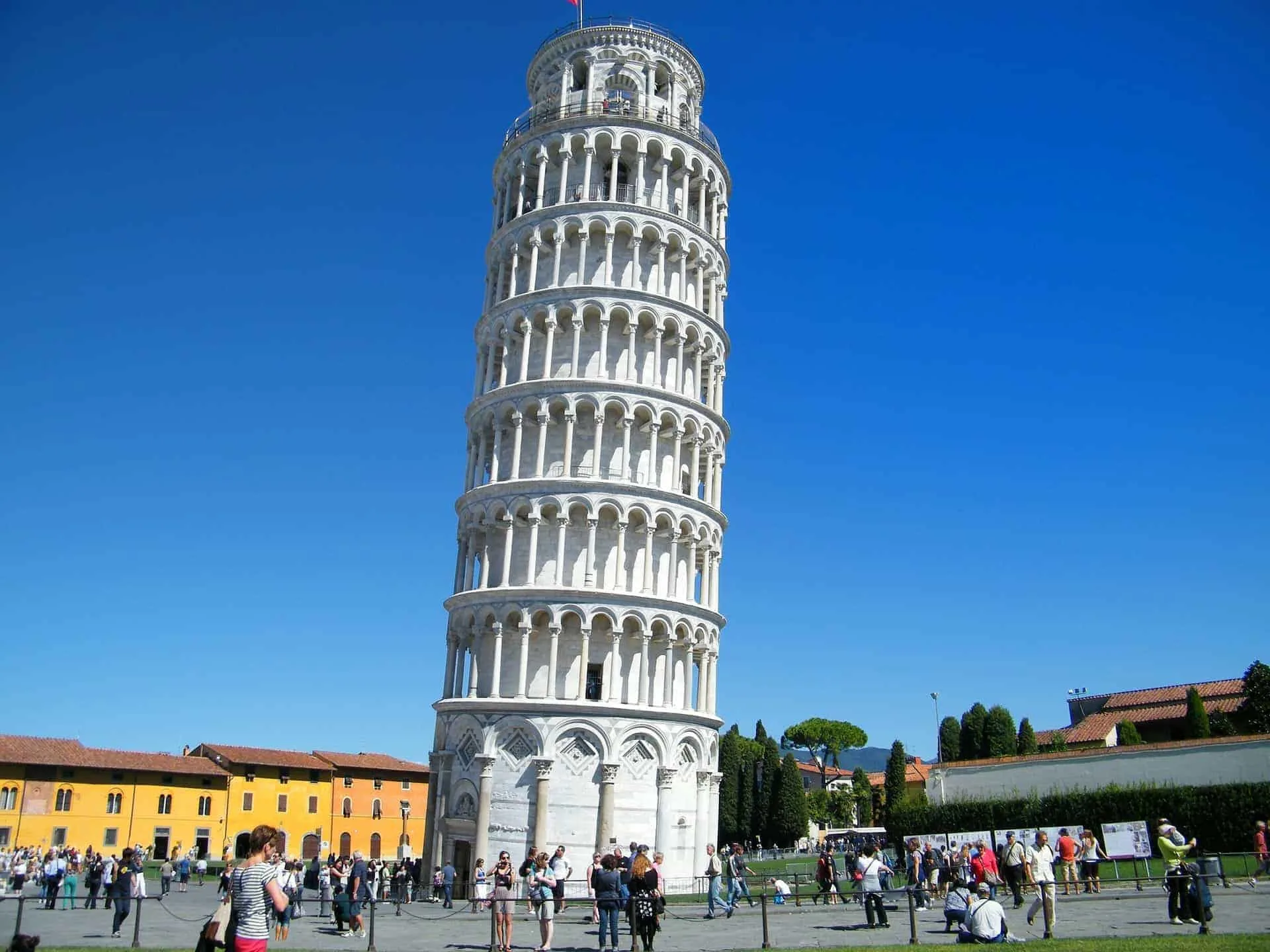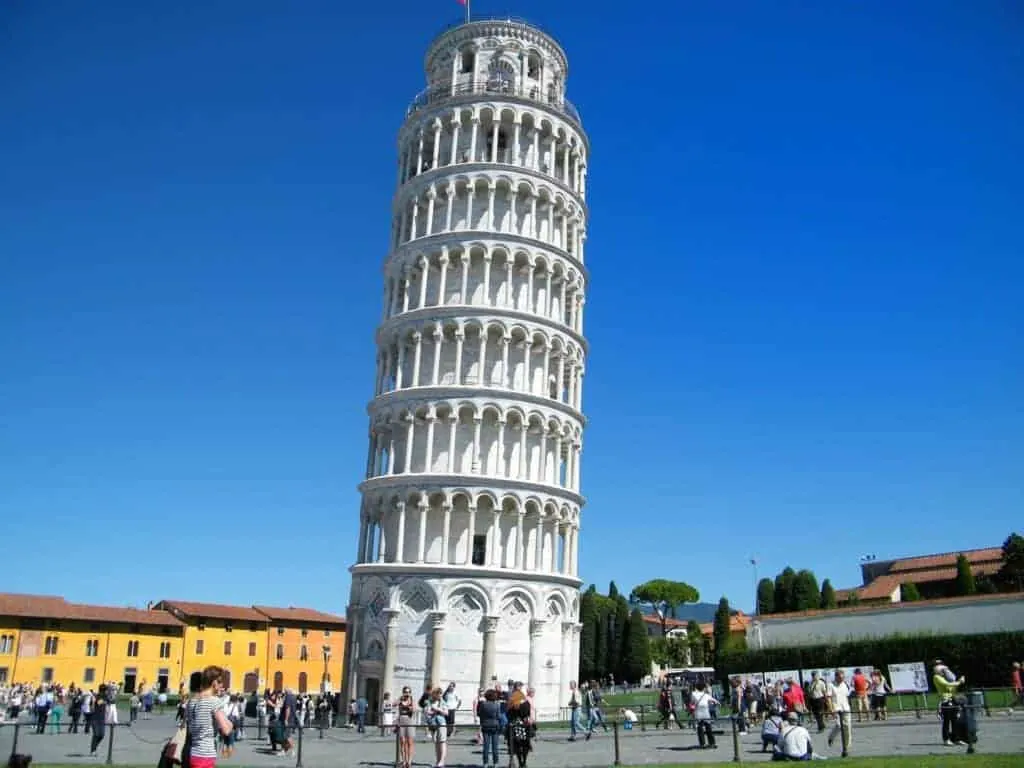 Obviously the main attraction here will be the famous leaning tower, however there are a few other attractions around the area that you can check out as well.
It is up to you to decide whether you would just like to check out the tower and then head back to Florence or also add in some additional attractions along the way.
The Baptistery, Camposanto, Sinopie Museum, and Cathedral are the other main places you can check out right around the Piazza.
After checking out the tower and some of the other sites, grab some lunch at one of the local restaurants and take some time browsing the market stalls selling all types of goods. It will also be nice to just walk the city streets, getting a feel for the city and enjoying your time here.
Once you have had enough time in Pisa, take the train back to Florence where you should still have some time to wander around before calling it a day and getting ready for Rome the following day.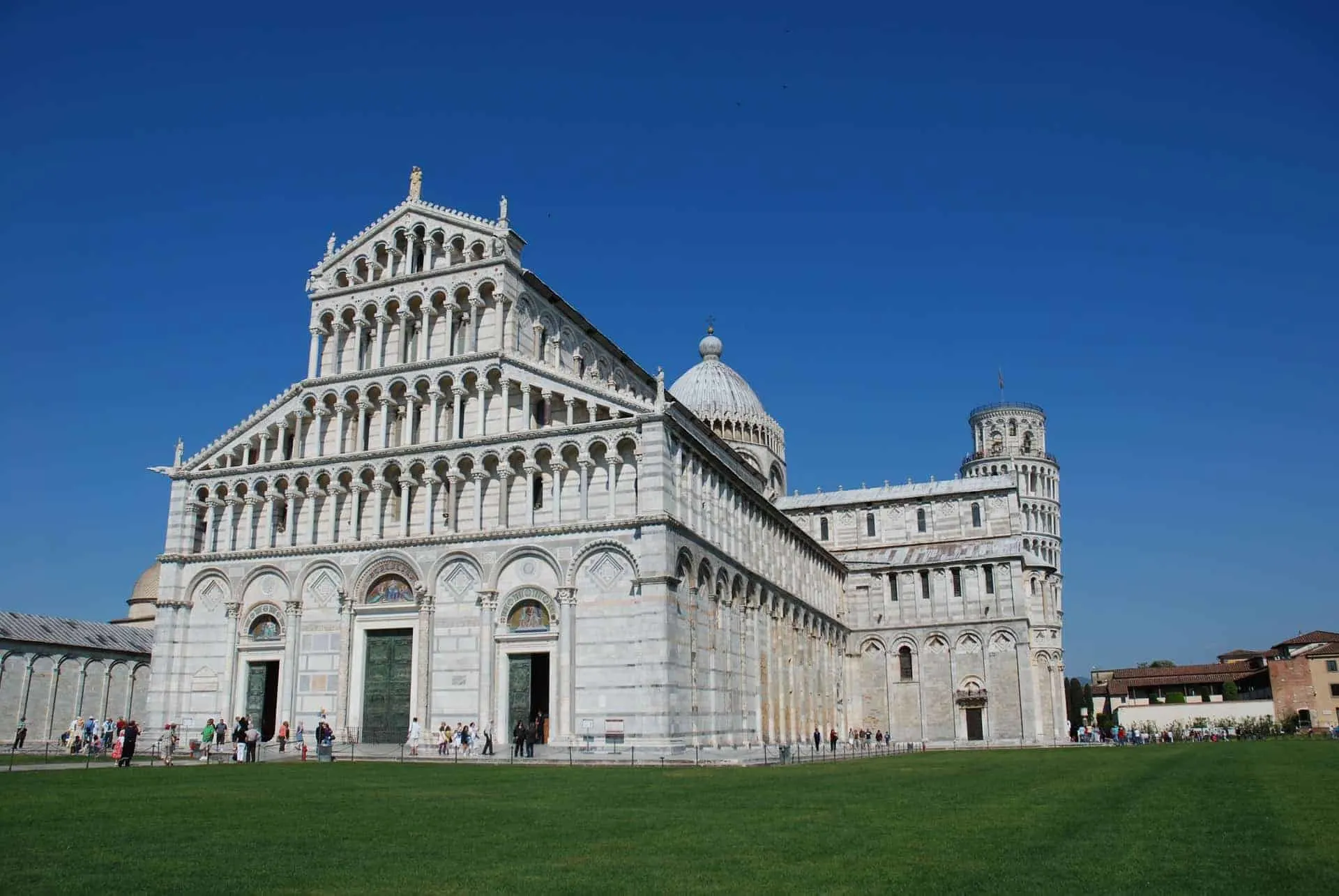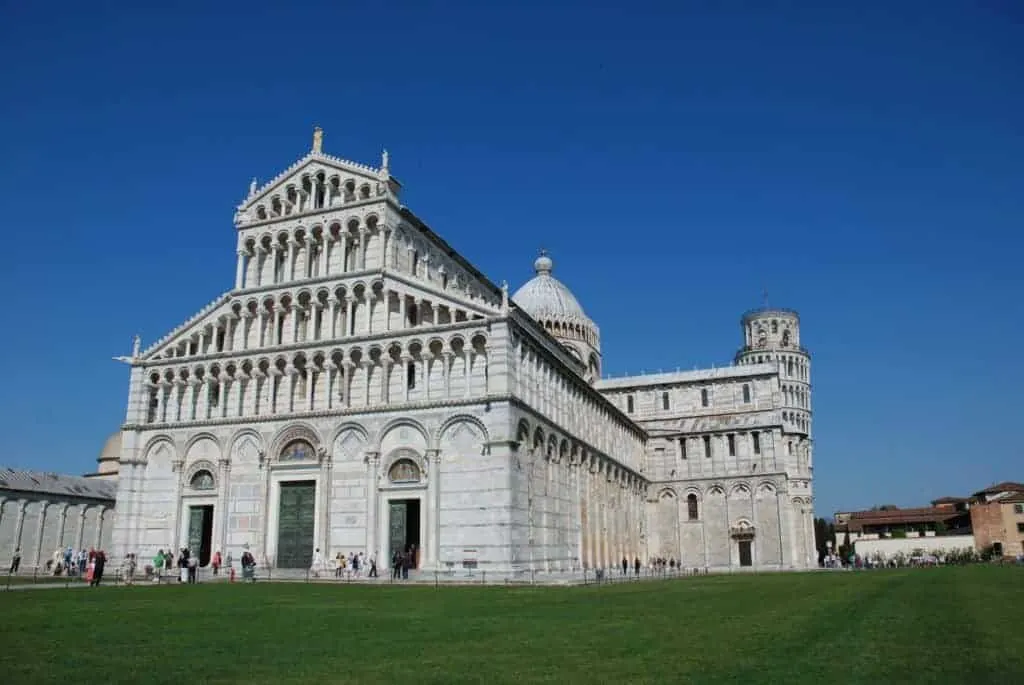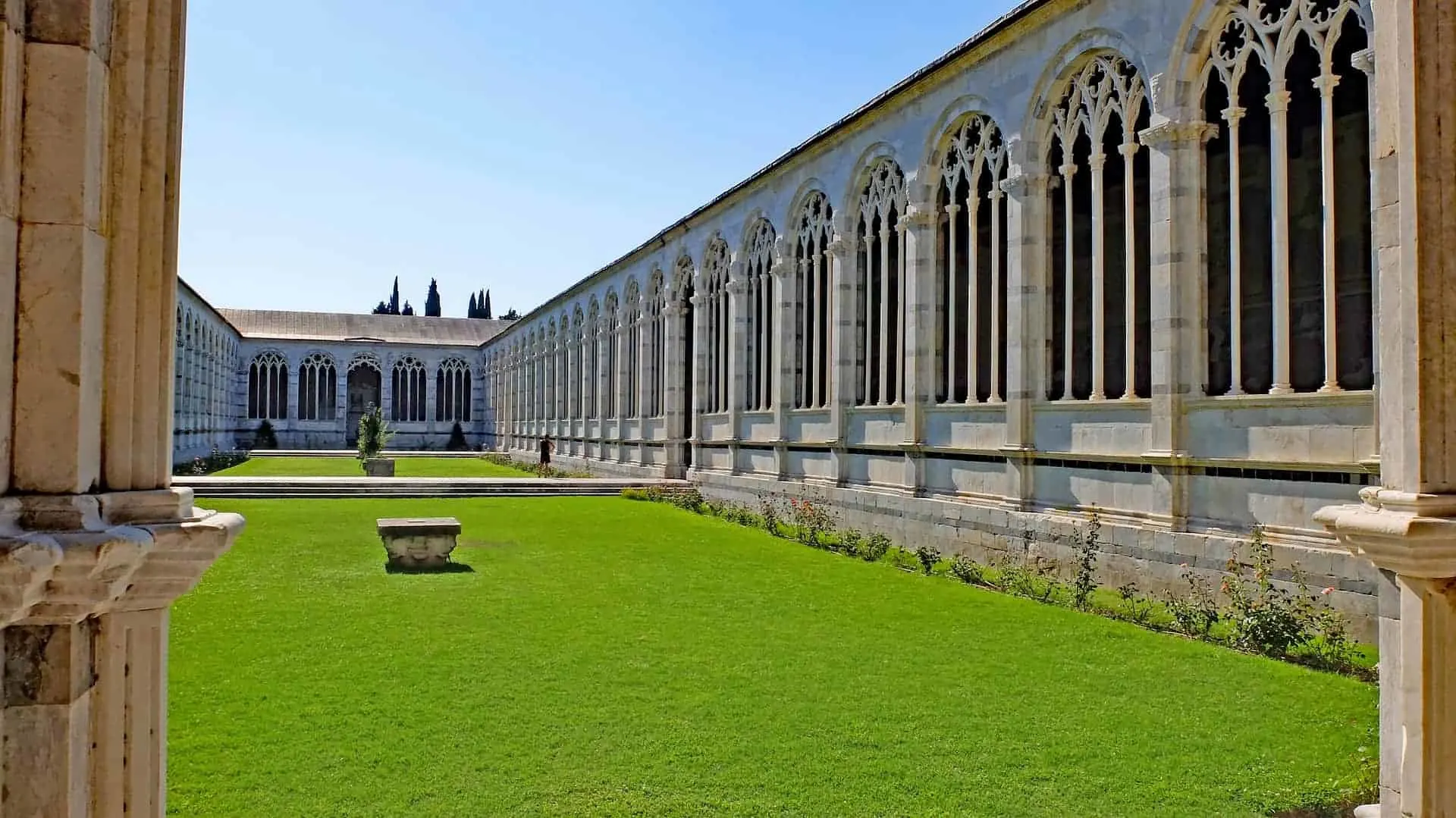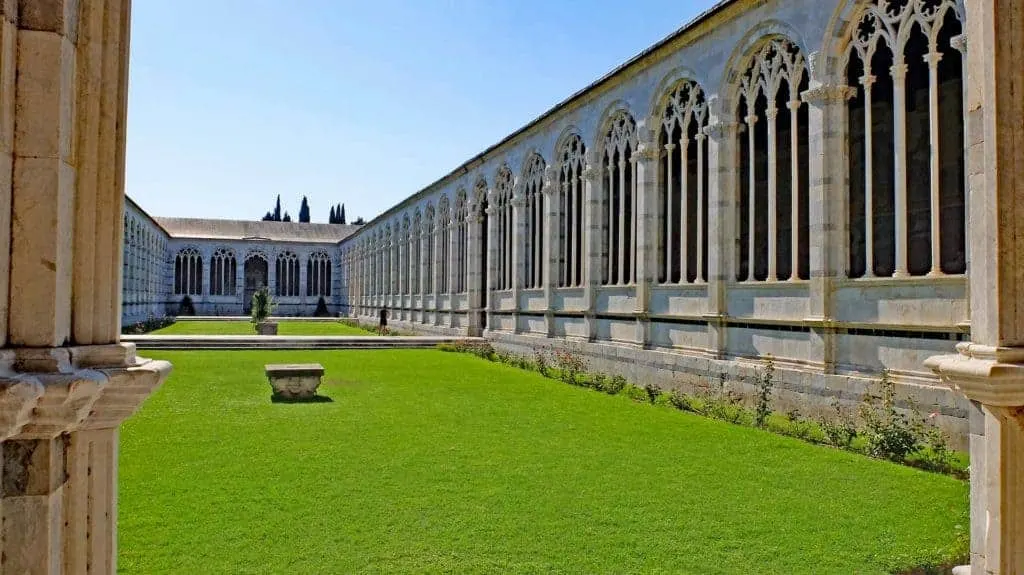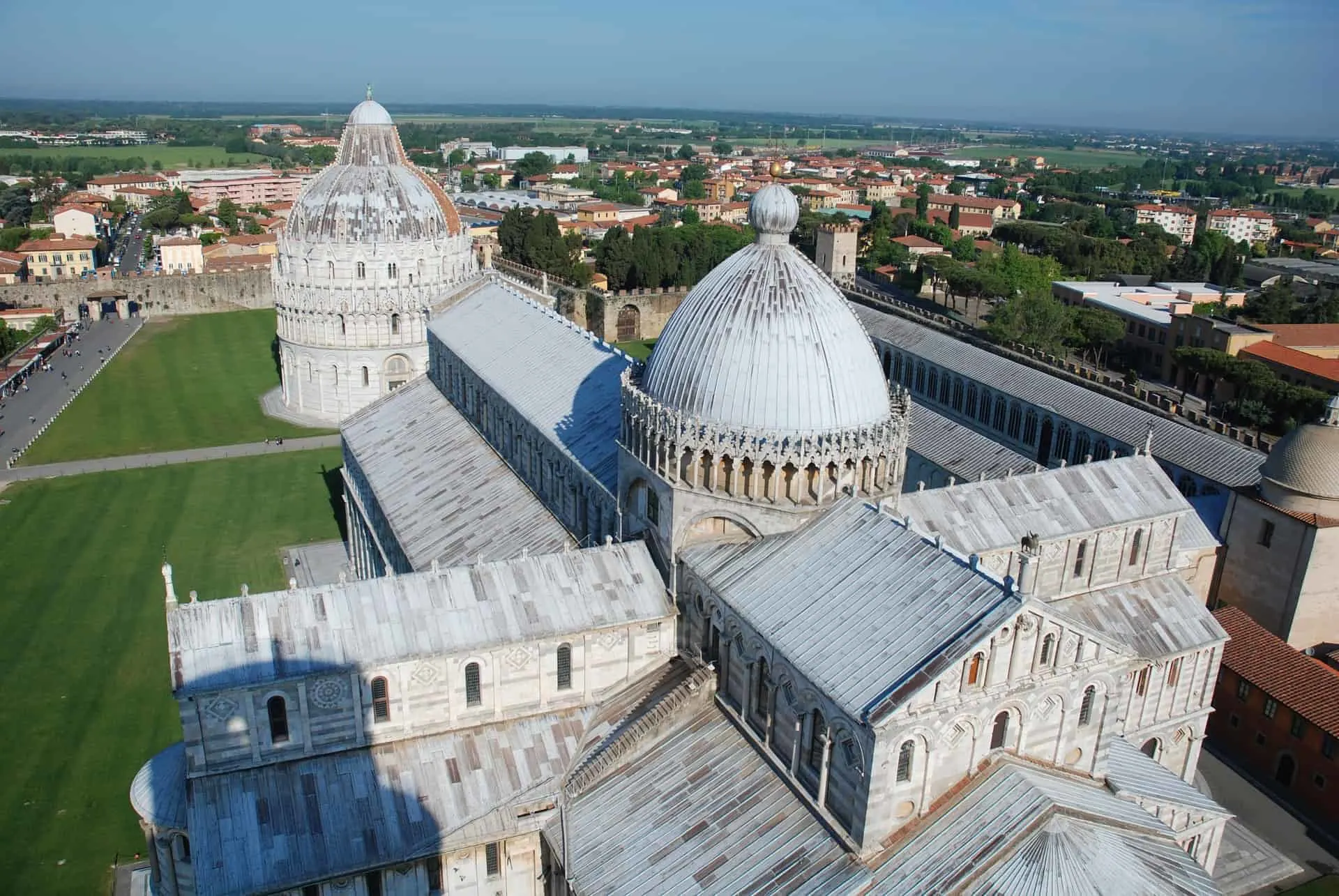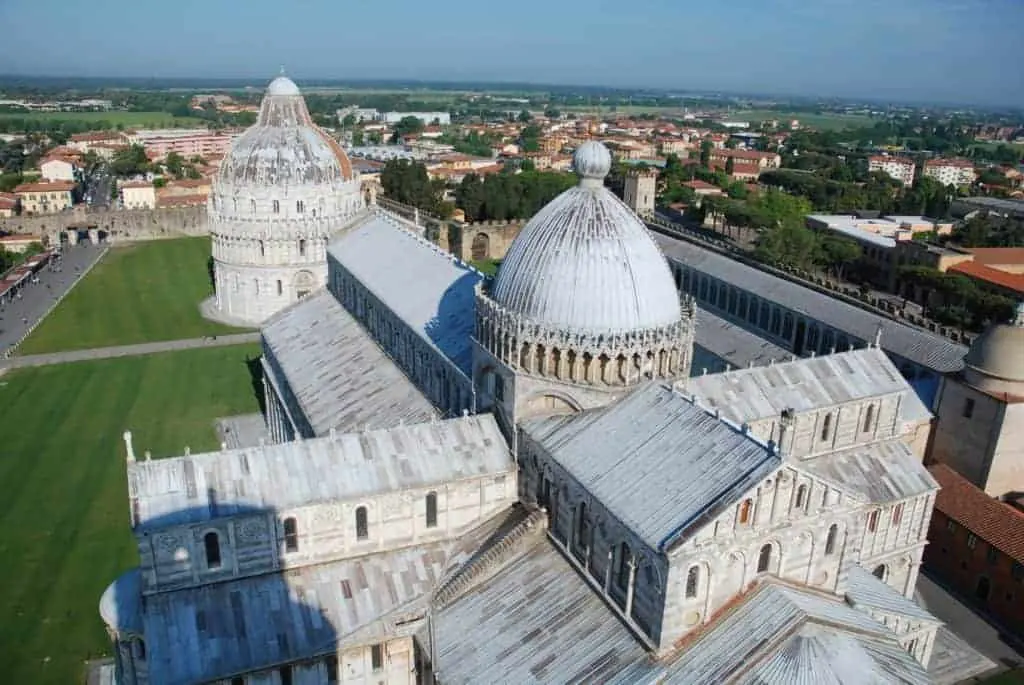 Day 7 – Travel to Rome & Vatican City
​After four days in Florence and its nearby cities it is time to head to the capital of Italy – Rome. There are plenty of trains all throughout the morning that will take you the 90 or so minutes south.
Once again try and get into Rome earlier than later so you will have more time to enjoy the city. After checking into your hotel and grabbing some lunch it is time to already visit another country – Vatican City!
For highly rated hotels with great location & price, check out these for nights 7, 8, & 9 in Rome:
The Vatican is notorious for its hours long lines to buy tickets especially during the high summer season. You can however avoid all the waiting and head directly into the museum if you buy tickets ahead of time.
→ If you would like to check out some highly rated third party guide companies feel free to do so as well. All guided tours will include skipping the line.
The main attractions in Vatican City include Saint Peter's Square, the Vatican Museums, the Sistine Chapel, and Saint Peter's Basilica. These can all easily be done in a few hours around the area as you enjoy your first day around Rome.
» For an in depth guide about this experience check out the Best Things to Do in Vatican City
Saint Peters Square
As you approach Vatican City, you will probably do so entering Saint Peter's Square. You can spend some time walking around Saint Peter's Square first, taking pictures of this column filled oval with various statues throughout.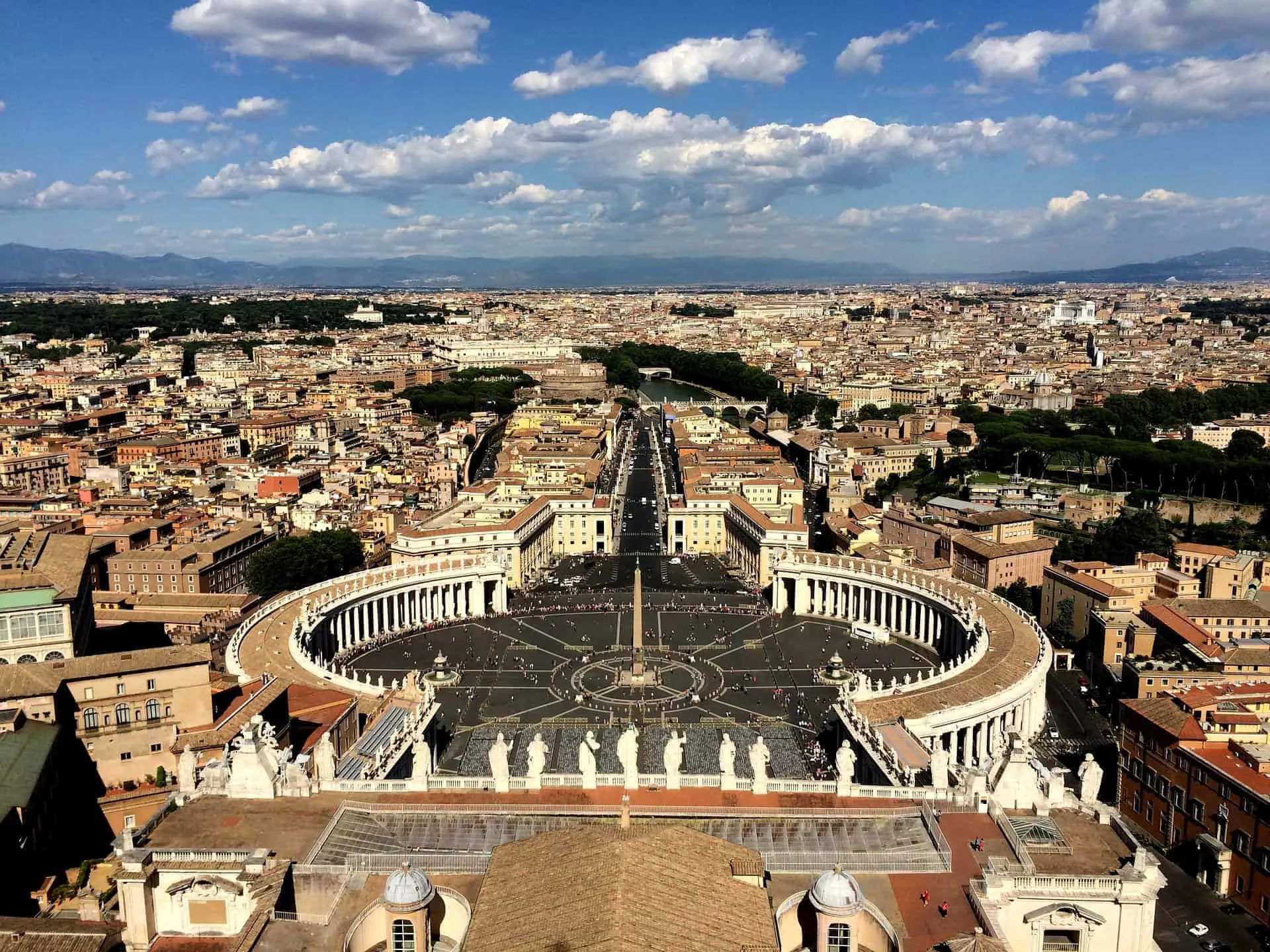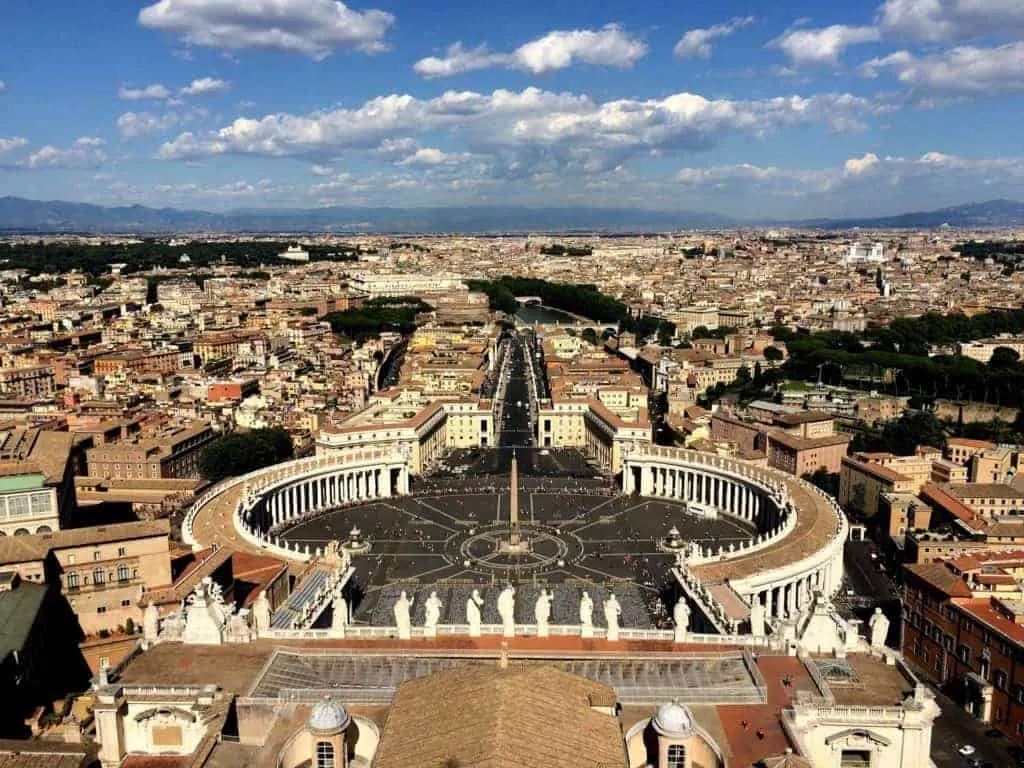 Vatican Museums
After some time outside make your way first to the Vatican Museums, where you will get to experience a one of a kind art collection. The Museums are filled with so many different pieces of artwork – from The Raphael Rooms to the Gallery of Maps and everything in between.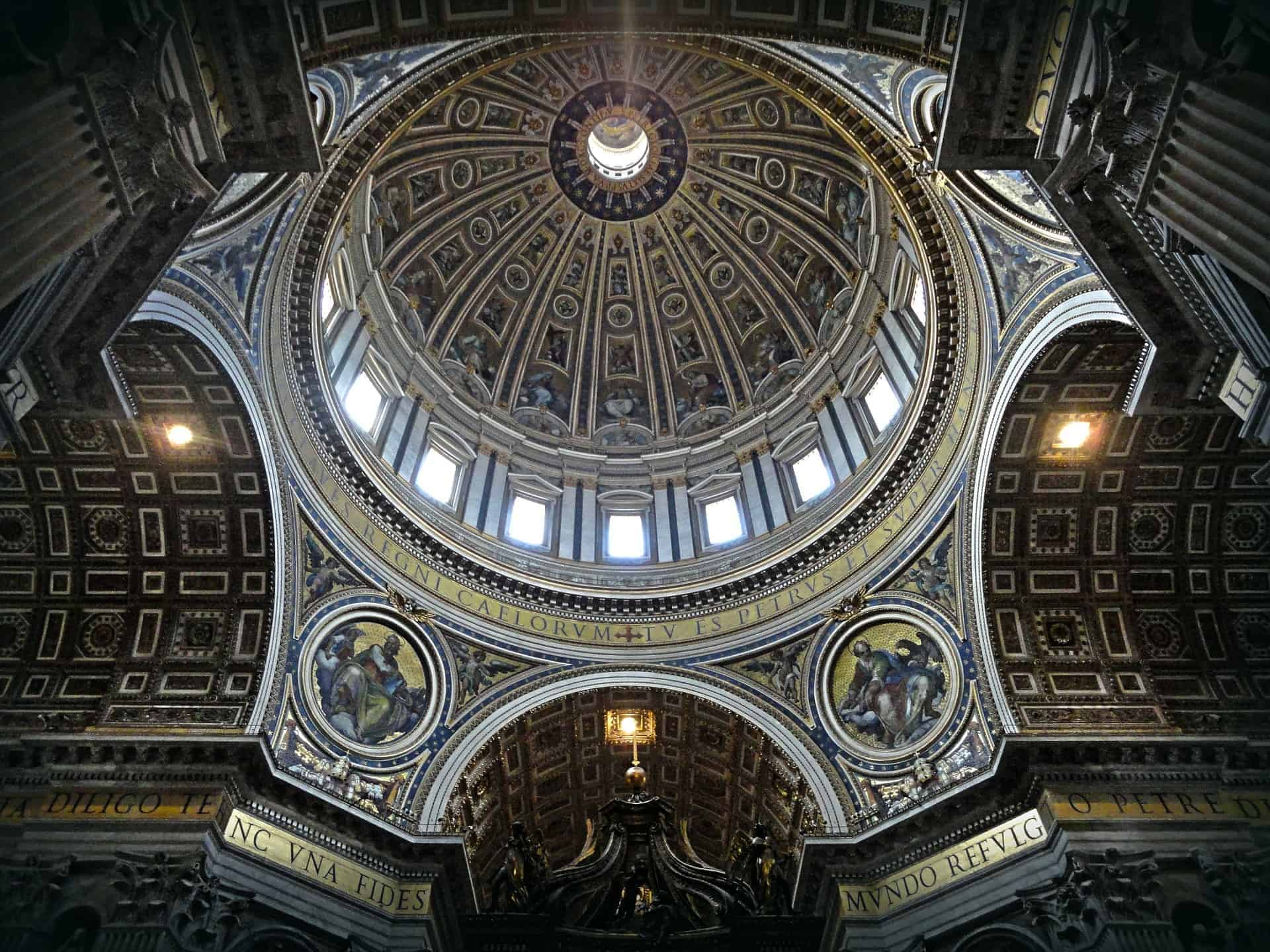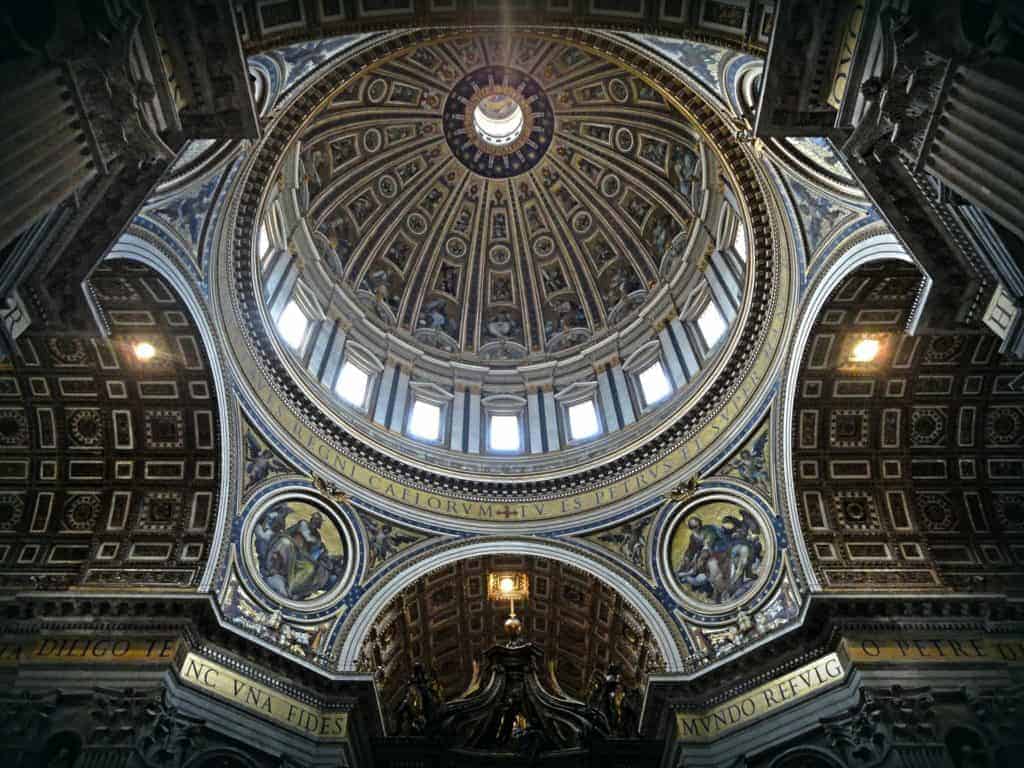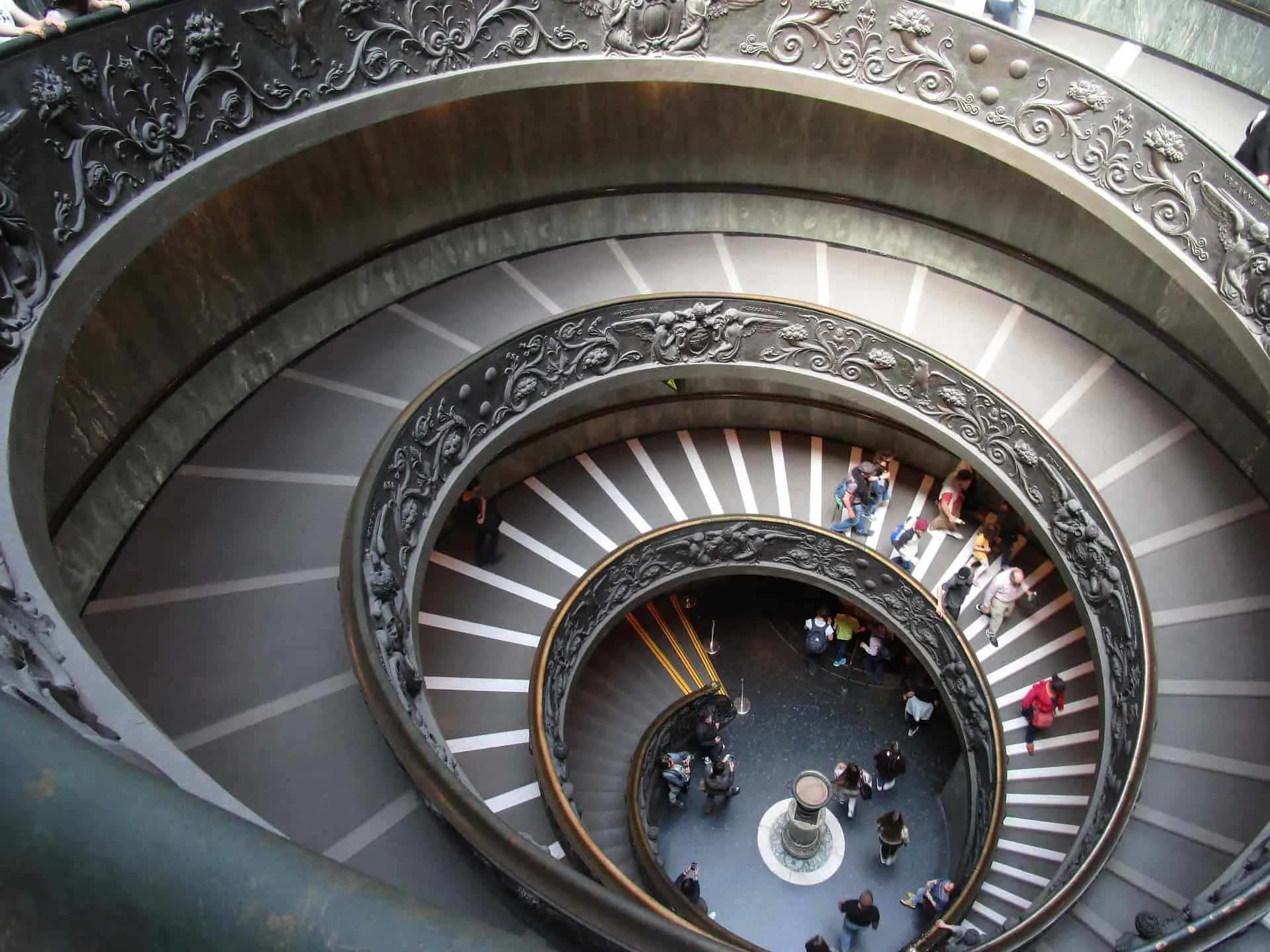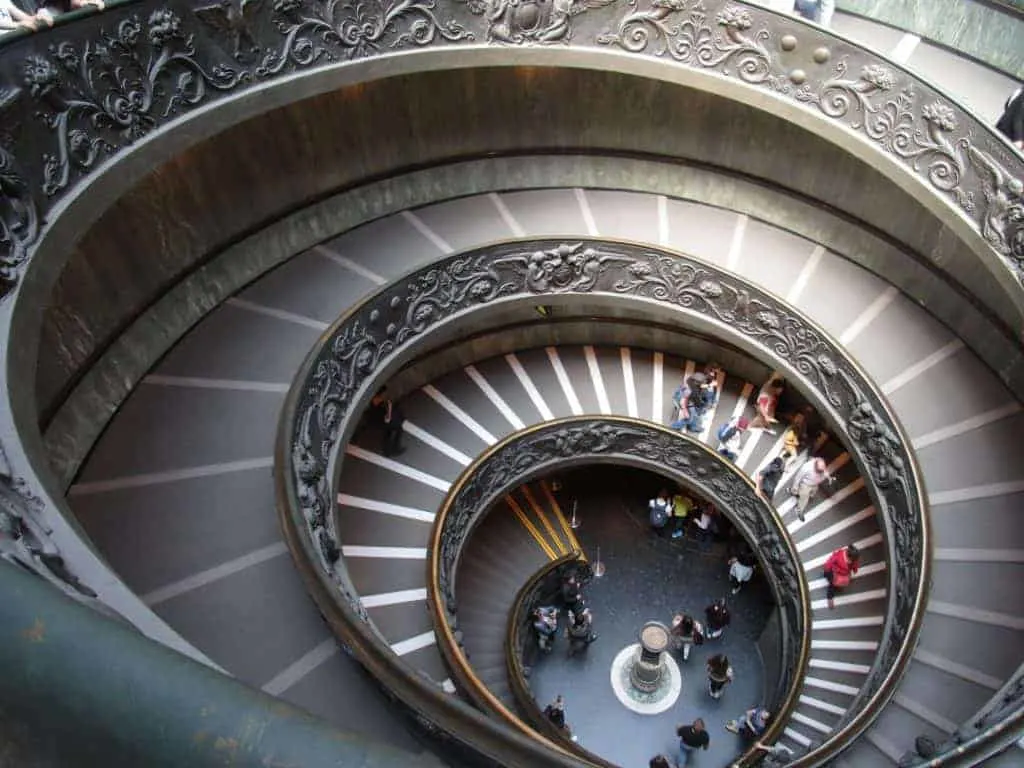 Sistine Chapel
As you make your walk through the museum you will eventually end up at the Sistine Chapel – a one of a kind piece of art. It took Michelangelo 4 years to complete this detailed masterpiece.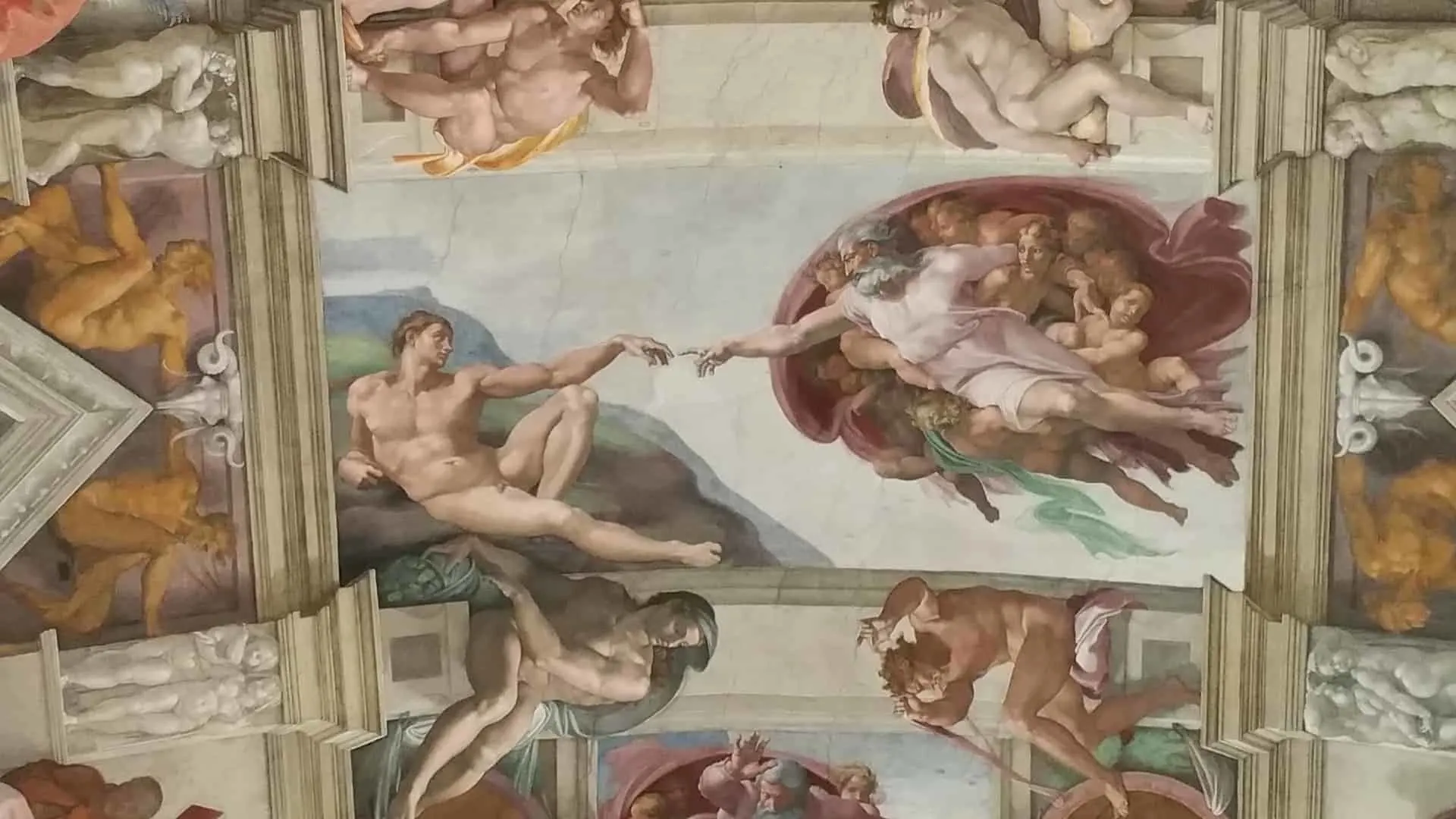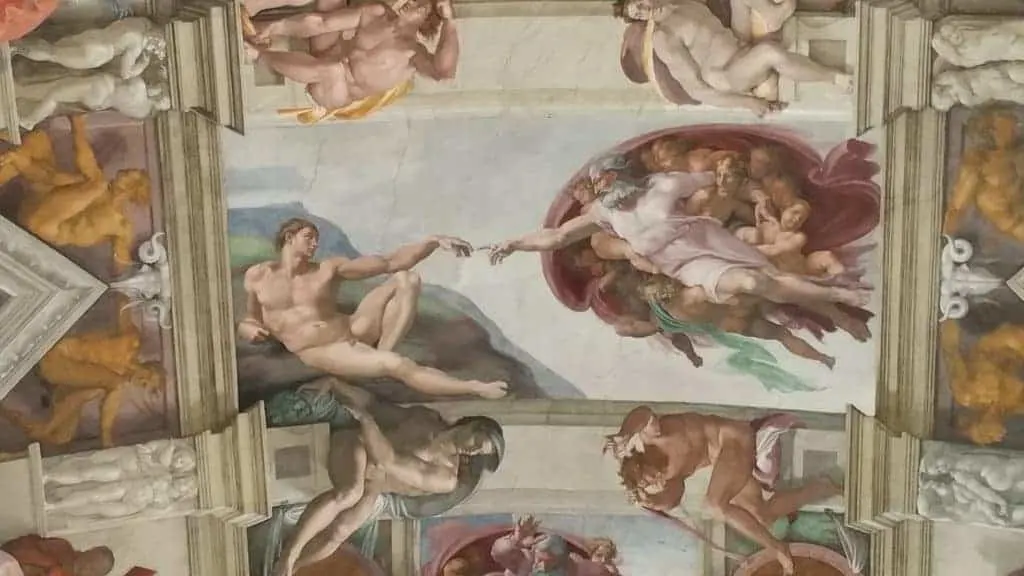 Saint Peter's Basilica
Up next is Saint Peter's Basilica. This is not part of the Vatican ticket but is free of charge to get into. It is a massive church with a variety of arches throughout the building.
You will also have the option to climb to the very top of the dome (for an extra fee).
Day 8 – Rome
​To begin day 8 of your 14 day Italy itinerary you will make your way all around the city of Rome. There is so much to see and explore in the city and this day will be filled with many of its highlights.
» To get a better understanding of everything to do check out the One Day in Rome Itinerary
Feel free to stop by the following main attractions, which are sure to fill up an entire day in Rome:
The Colosseum
The Colosseum is known to be one of the largest amphitheaters in the world and was used for everything from gladiator fights to animal battles. It was a way to bring the people of Rome together and give them different types of entertainment.
The Colosseum is one of the Seven Wonders of the World and for good reason. You can spend hours here admiring the architecture and learning about the history of the site.
​To book tickets in advance visit the official Colosseum booking website. On the page you can either book a general ticket or have the option to book one of the guided tour options.
General admission tickets include a visit to the Colosseum and the Roman Forum / Palatine Hill area. You must reserve a time slot for the Colosseum and the ticket is then valid for 24 hours (so you can visit Roman Forum / Palatine Hill without a specific time slot).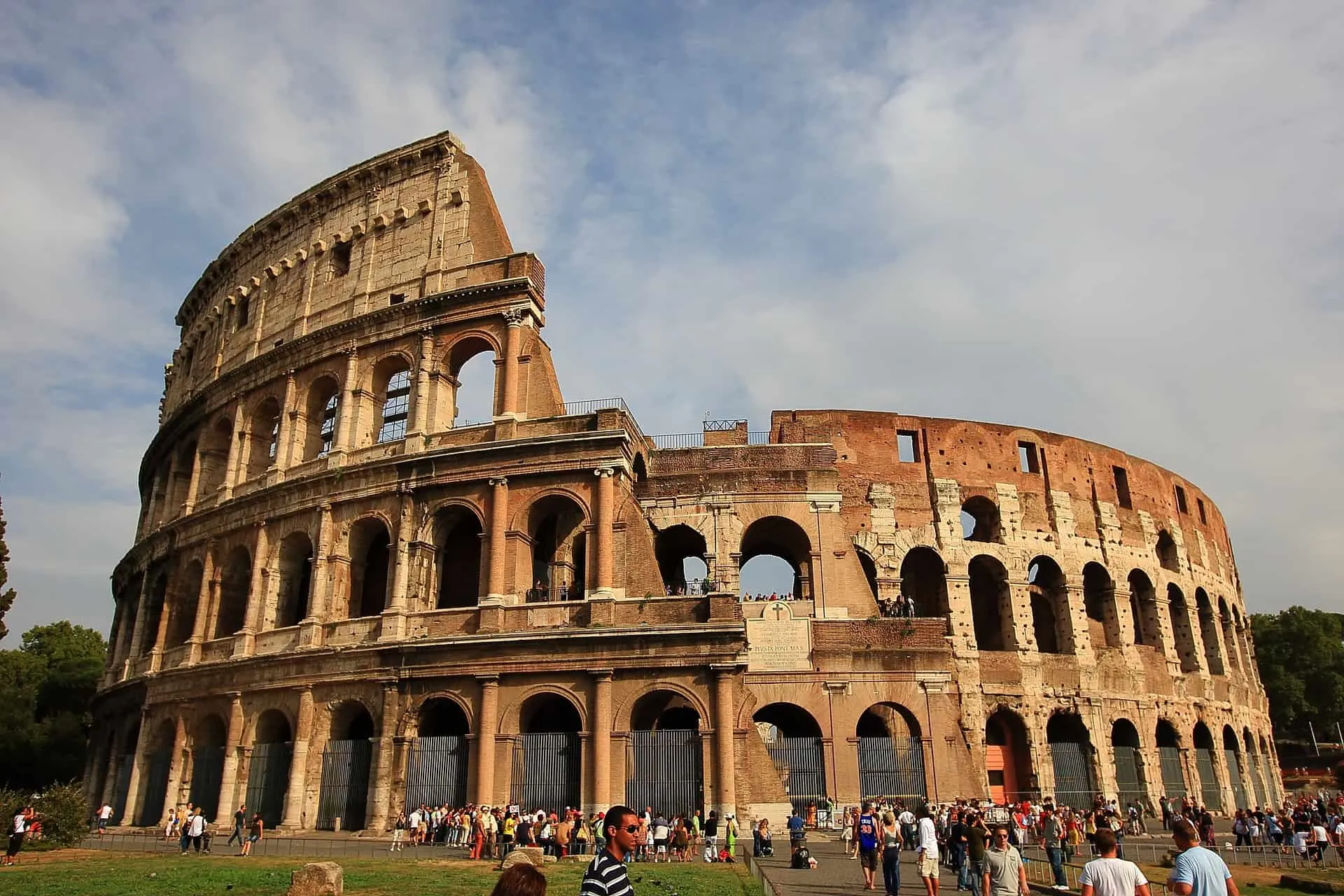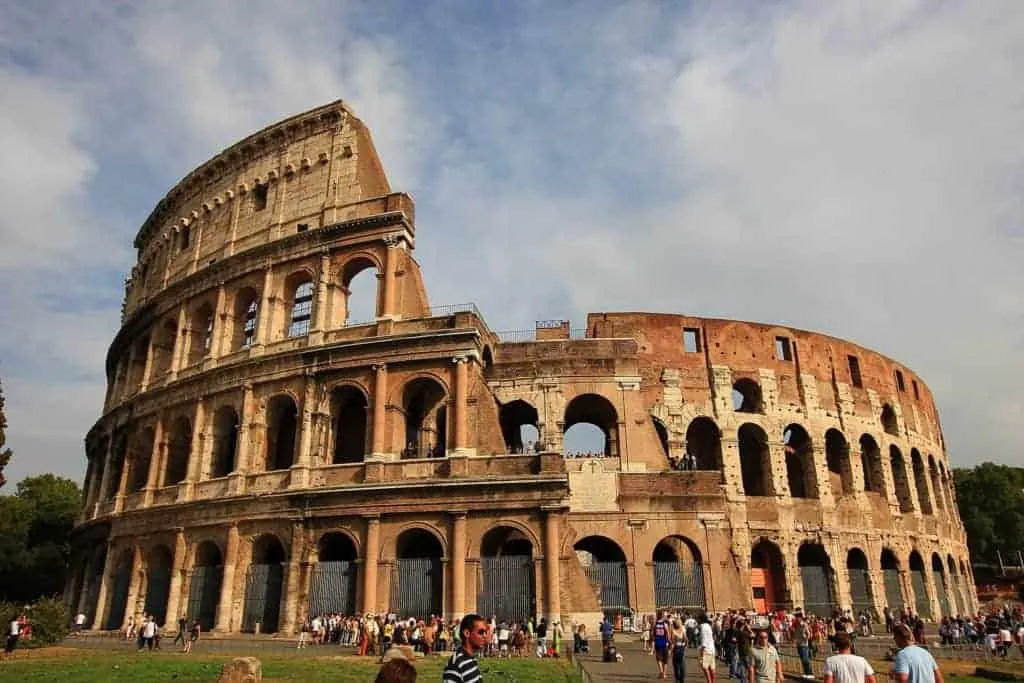 Roman Forum & Palatine Hill
The Roman forum area is pretty impressive with numerous historical ruins sprawled throughout the surrounding area of the Colosseum.
Just some but not all of the sites include The Arch of Titus, Temple of Saturn, and Temple of Vesta. There are plenty of others that you will pass by along the way.
You can then also make your way to Palatine Hill, which houses some additional ruins. There is also a great view of the Forum from the Hill that makes for a great picture opportunity.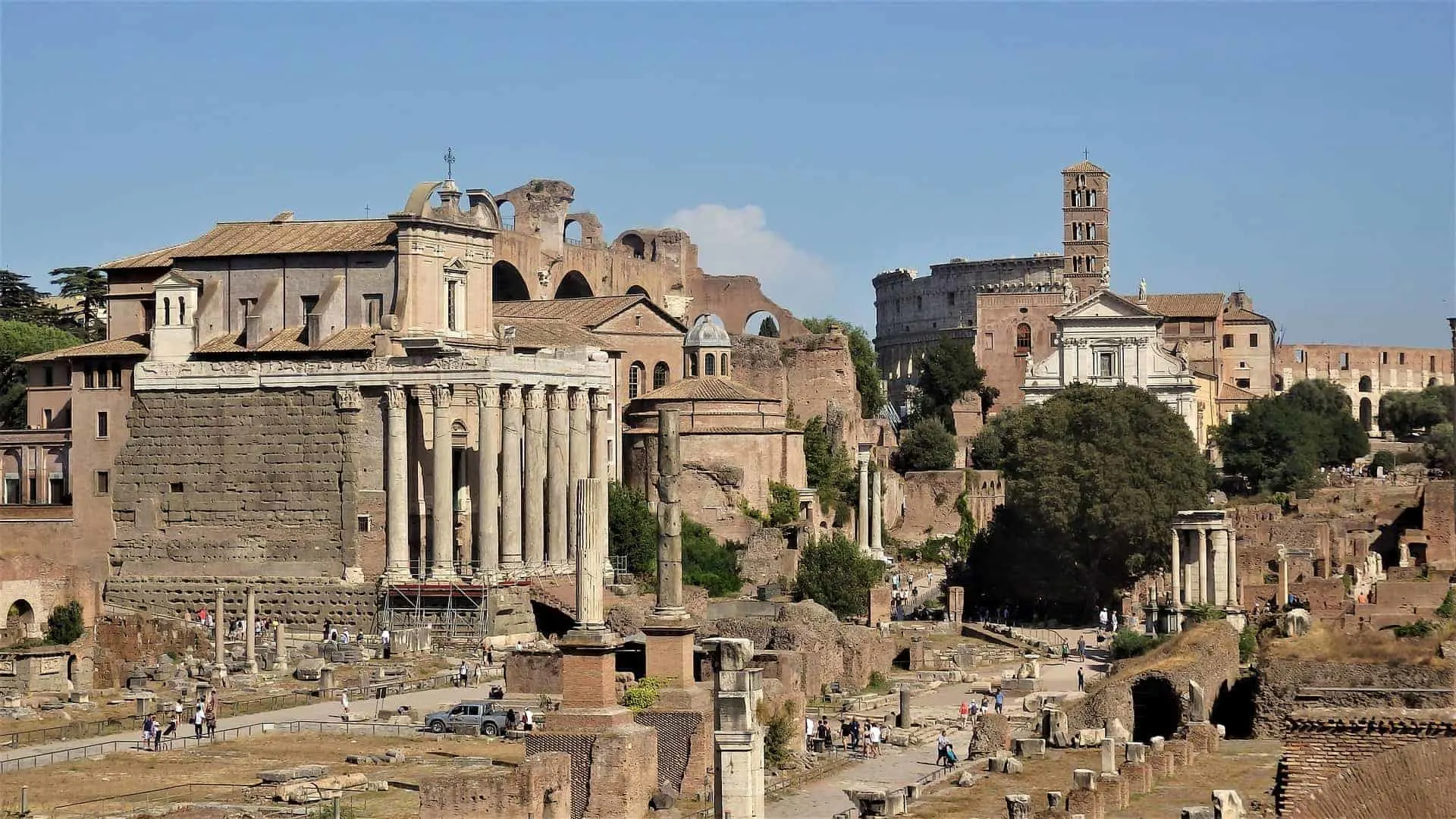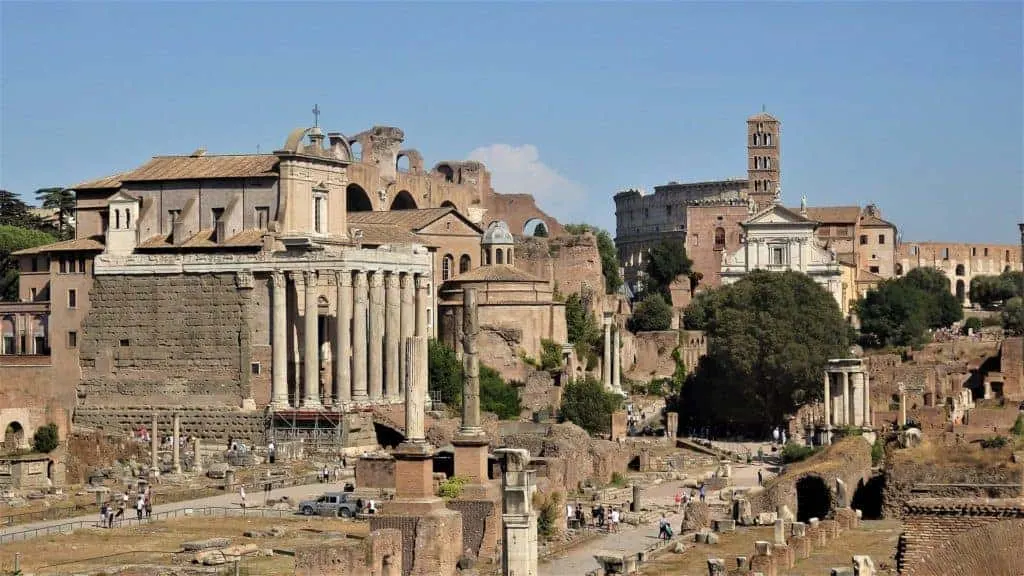 Pantheon
After wandering around the Colosseum area, grab some lunch around the area, and then make the walk to the Pantheon, a former Roman temple.
As of July 2023, there is an entrance ticket needed to visit. Prior to this, the Pantheon was free to enter.
The building itself is basically a huge sphere with an opening for natural light on the very top of the building. You can walk around and spend some time inside before heading out for the Trevi Fountain.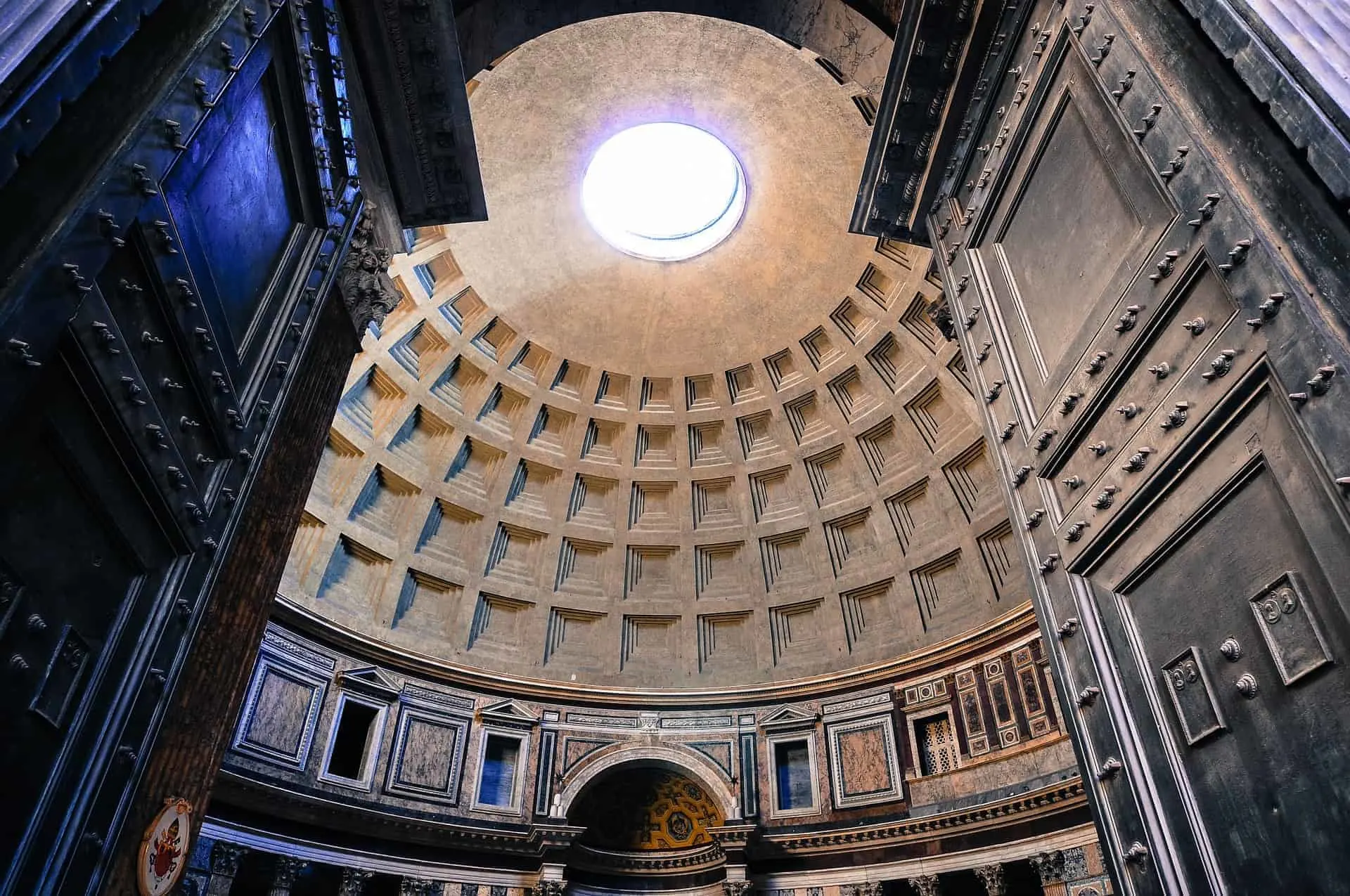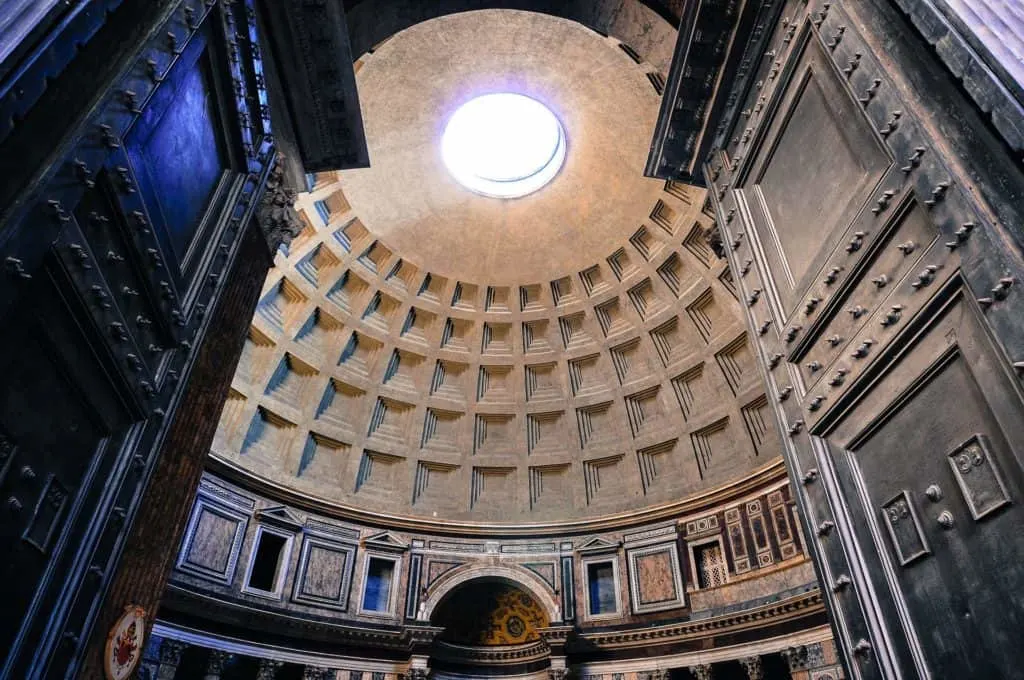 Trevi Fountain
Last up for the day is the Trevi Fountain – one of the most well known fountains in the world. Not only is it a fountain but also a piece of art with many different statues on or around it.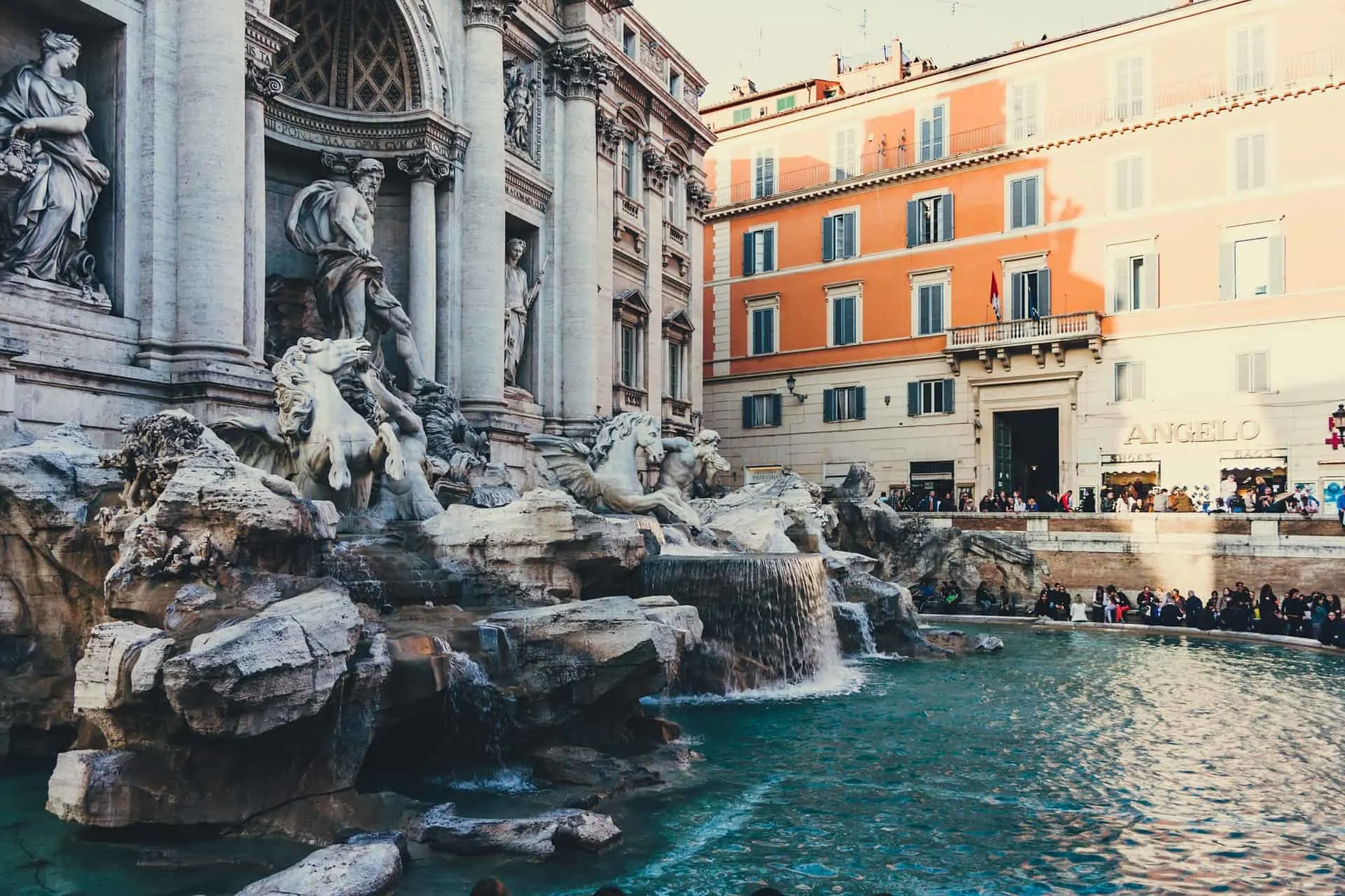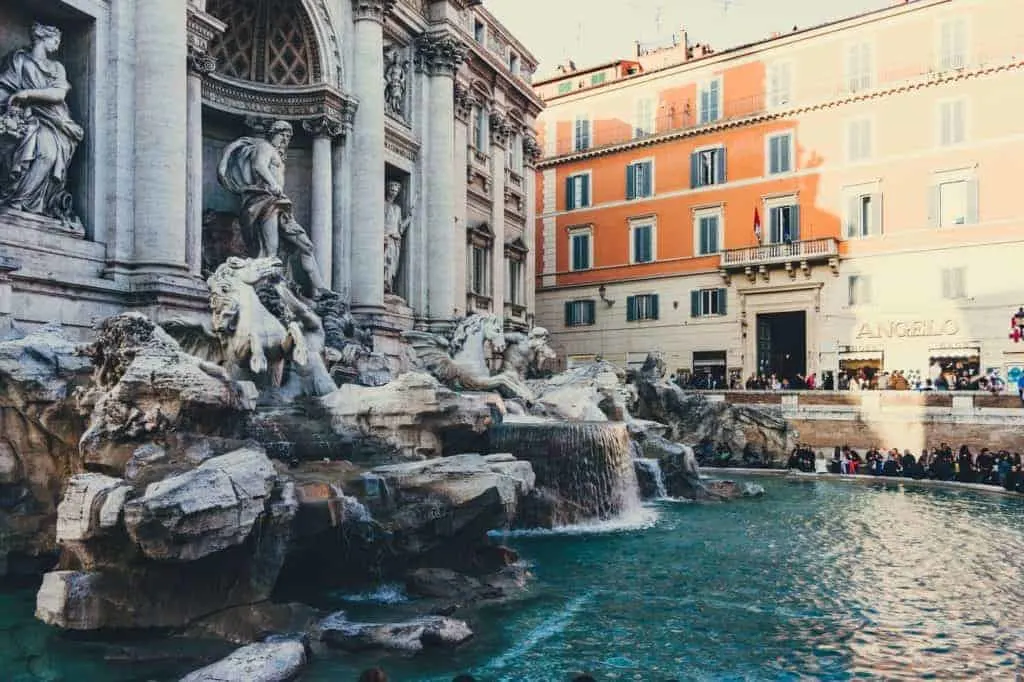 Spanish Steps
The final historical attraction of the day will be the Spanish Steps. From the bottom of the steps at Fontana della Barcaccia to the top, where you will find the Trinita dei Monti church, you will walk up 138 steps.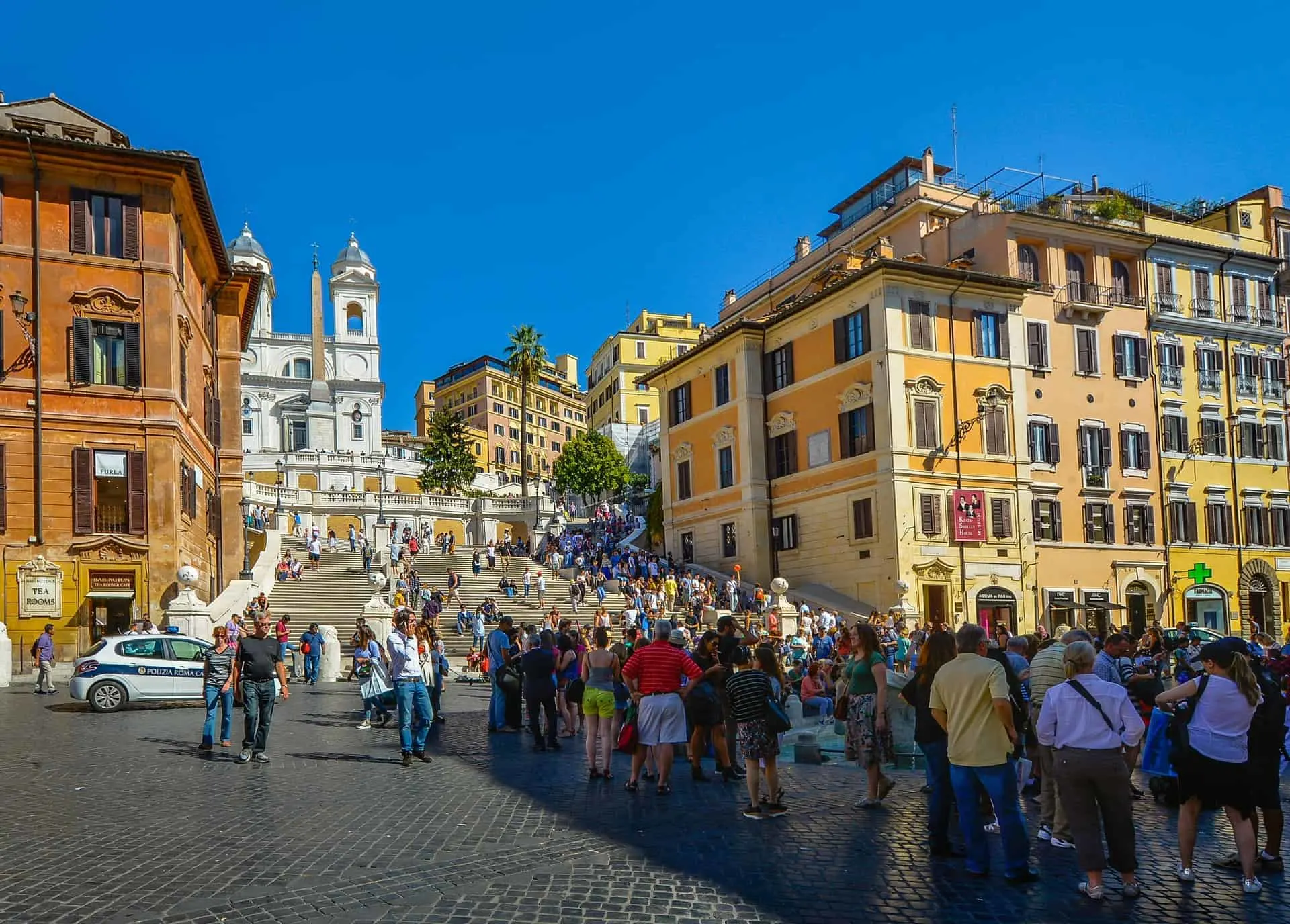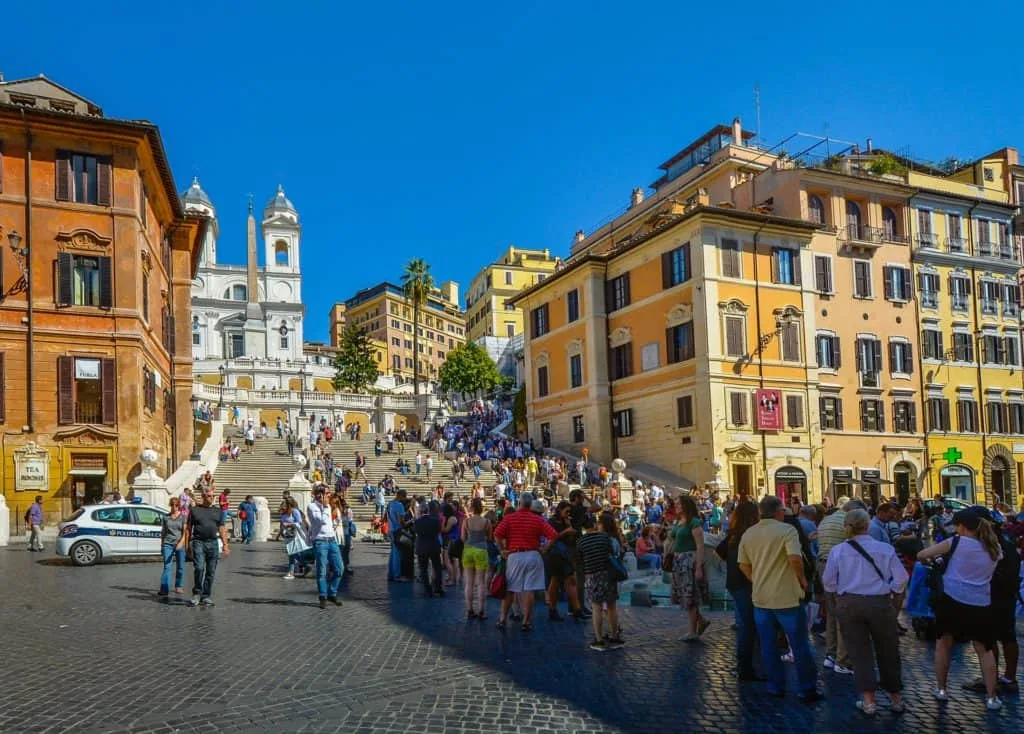 Day 9 – Rome
​Your third and final day in Rome will be a bit more laid back as you will have already visited the major landmarks during the previous two days.
Borghese Gallery and Gardens
The first stop will be the Borghese Gallery and Gardens.
As you first arrive at the gallery you will find yourself in front of a beautiful mansion. It used to be a private art collection now open to the public full of different types of painting and sculptures throughout.
» Note that for this museum you must purchase tickets in advance (FYI closed on Mondays).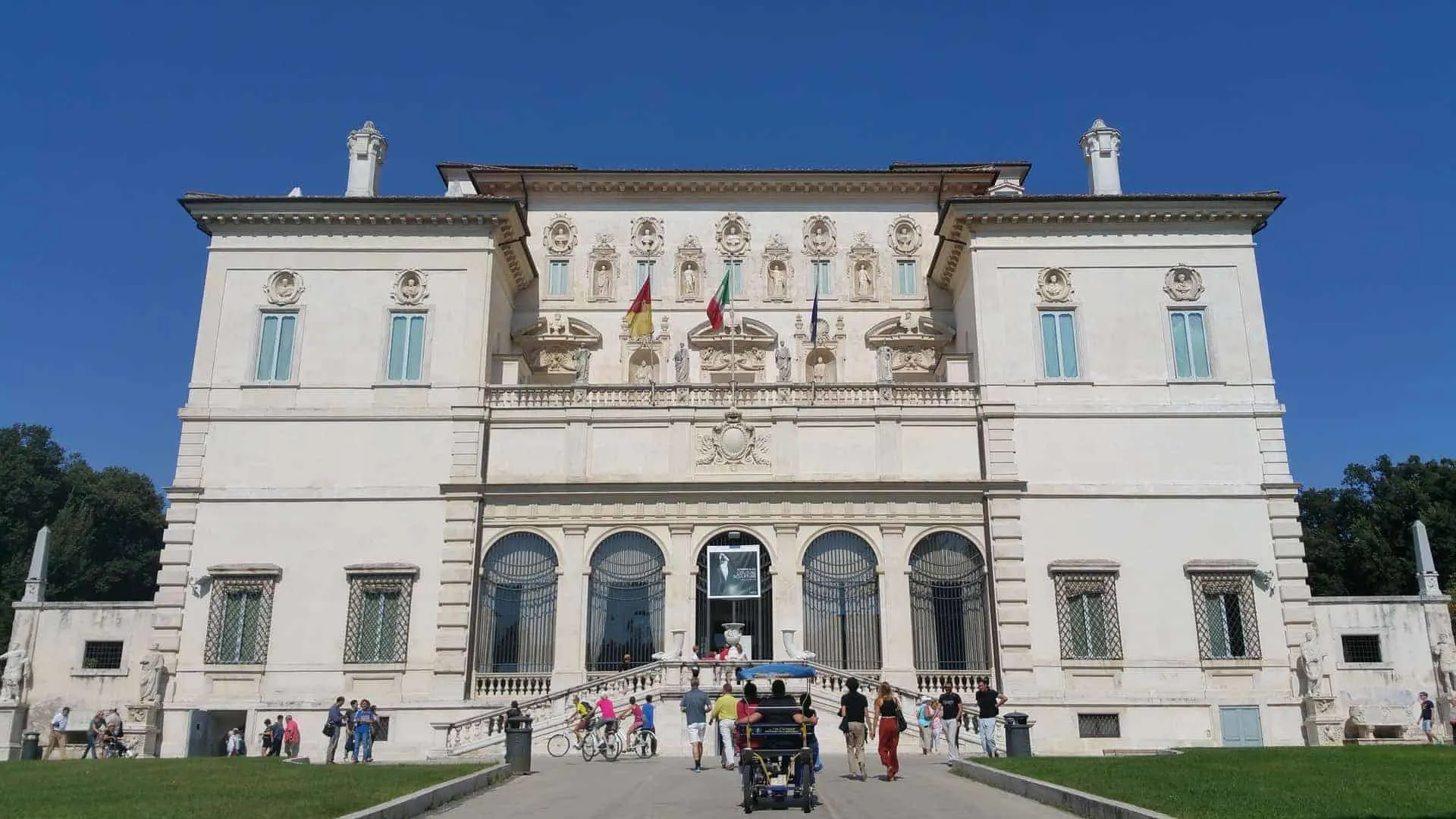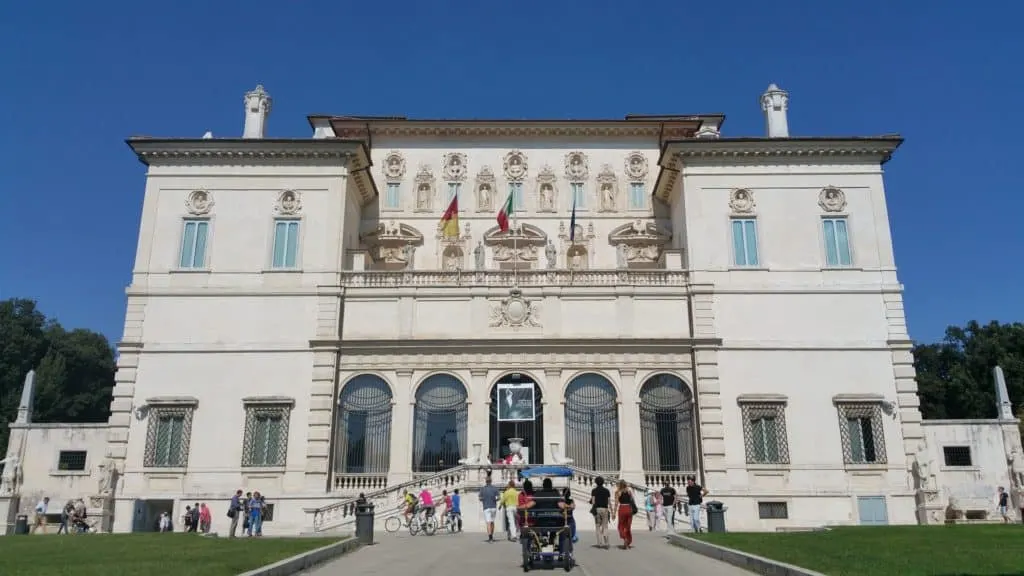 After a couple hours exploring the Gallery it is time to stroll around the gardens that surround it. The Gardens are a great way to relax after a few days running around the different attractions in Rome.
The area is filled with winding paths, lakes, fountains, different type of statues and sculptures, and even a zoo, among a variety of other sites. There is also the option to rent a bike around the area in order to see more compared to if you were on foot.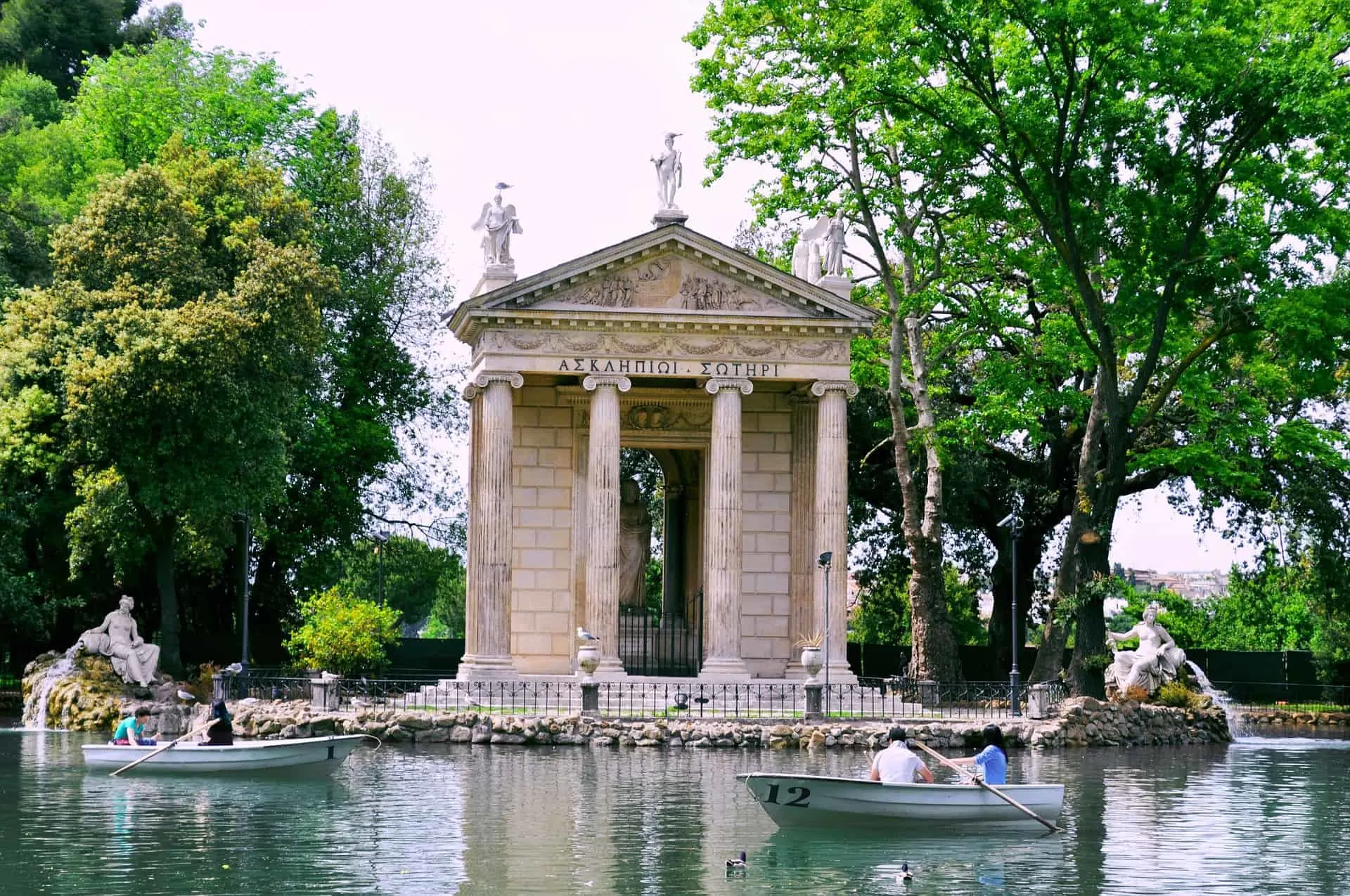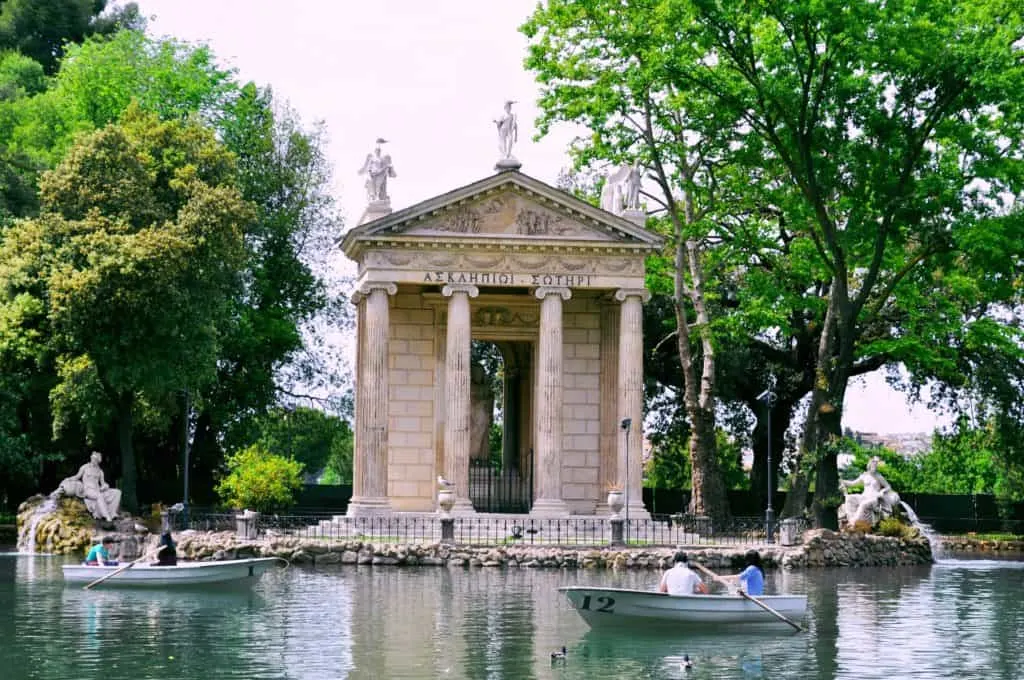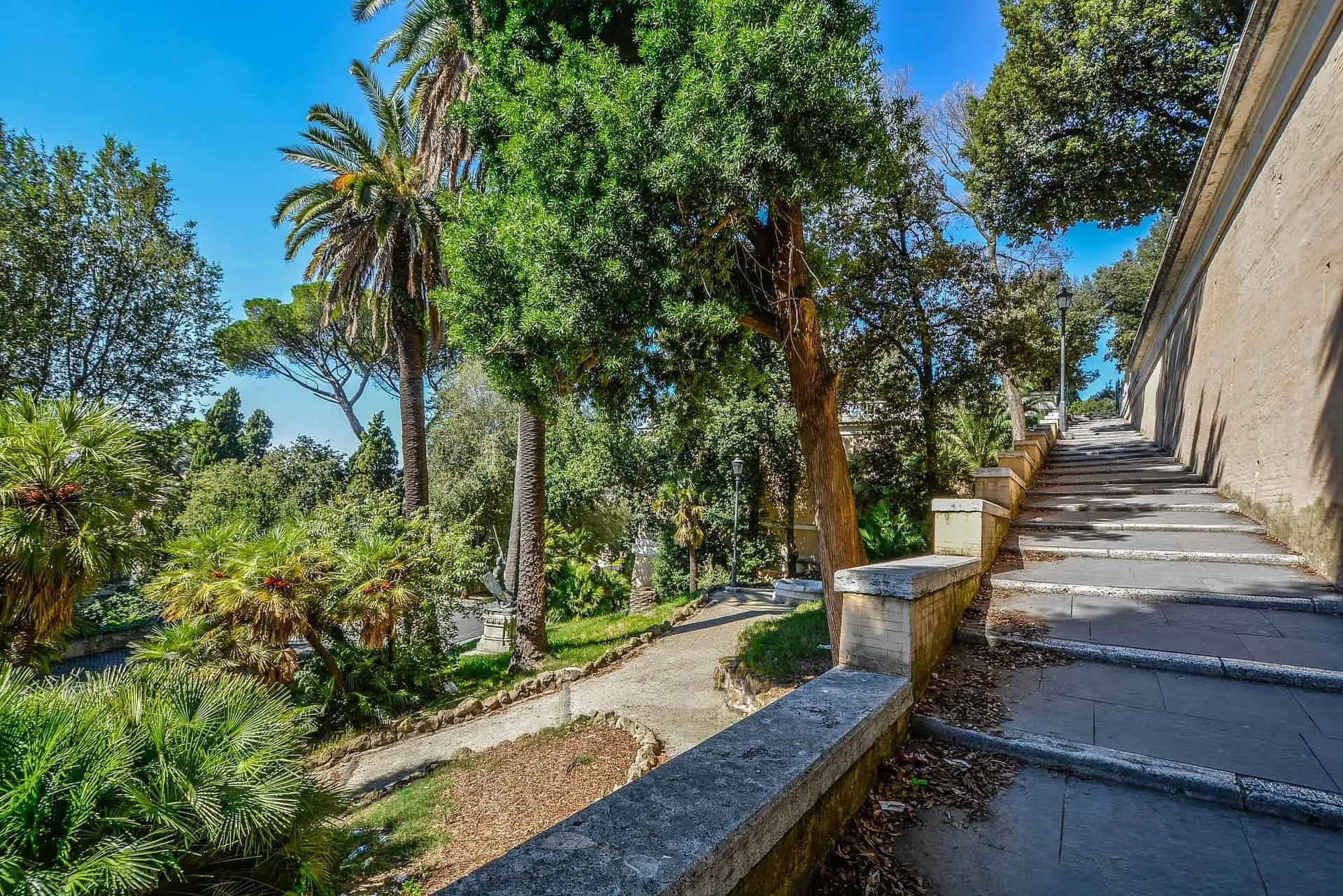 Basilica di San Giovanni in Laterano
Once finished seeing what the Borghese Gallery and Gardens have to offer grab some lunch and then make your way across the city walking and enjoying the streets of Rome to Basilica di San Giovanni in Laterano (also known as Archbasilica of St. John Lateran).
It is known for being the oldest basilica in Rome and houses the Papal seat.
The rest of the day is up to you. This will be your last night before heading off to Pompeii the next day and then onwards to Positano.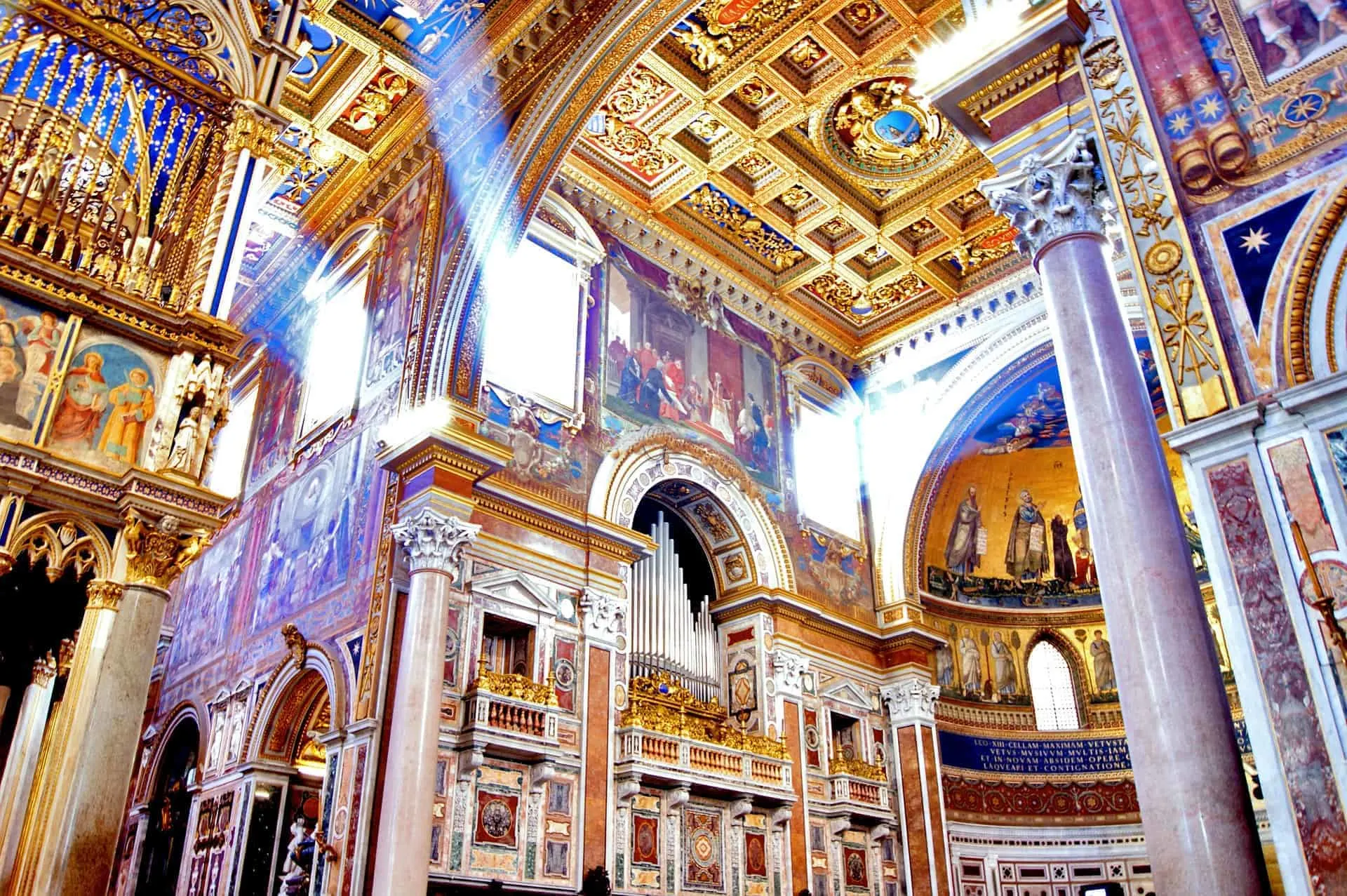 Day 10 – Travel to Pompeii & Arrival in the Amalfi Coast
This 2 week Italy itinerary will now take you from Rome to Pompeii and then onwards to the Amalfi Coast.
If you are not interested in heading to Pompeii, then spend the morning of day 10 around Rome, getting in any additional attractions you may want to see. Then head off to the Amalfi Coast via train, bus, or even by ferry.
If you do decide on Pompeii then you will make your way to the train station where you will catch a train to Naples (a ride that should be about a little over an hour).
Once in Naples you will have a couple options – either hop onto the circumvesuviana (local) train line from Naples to Pompeii or you can hop in a cab that will take you there.
Either way you will have your luggage with you. No worries though because you can easily leave your luggage at the lockers at the Pompeii train station, at the entrance of Pompeii, or with your cab driver.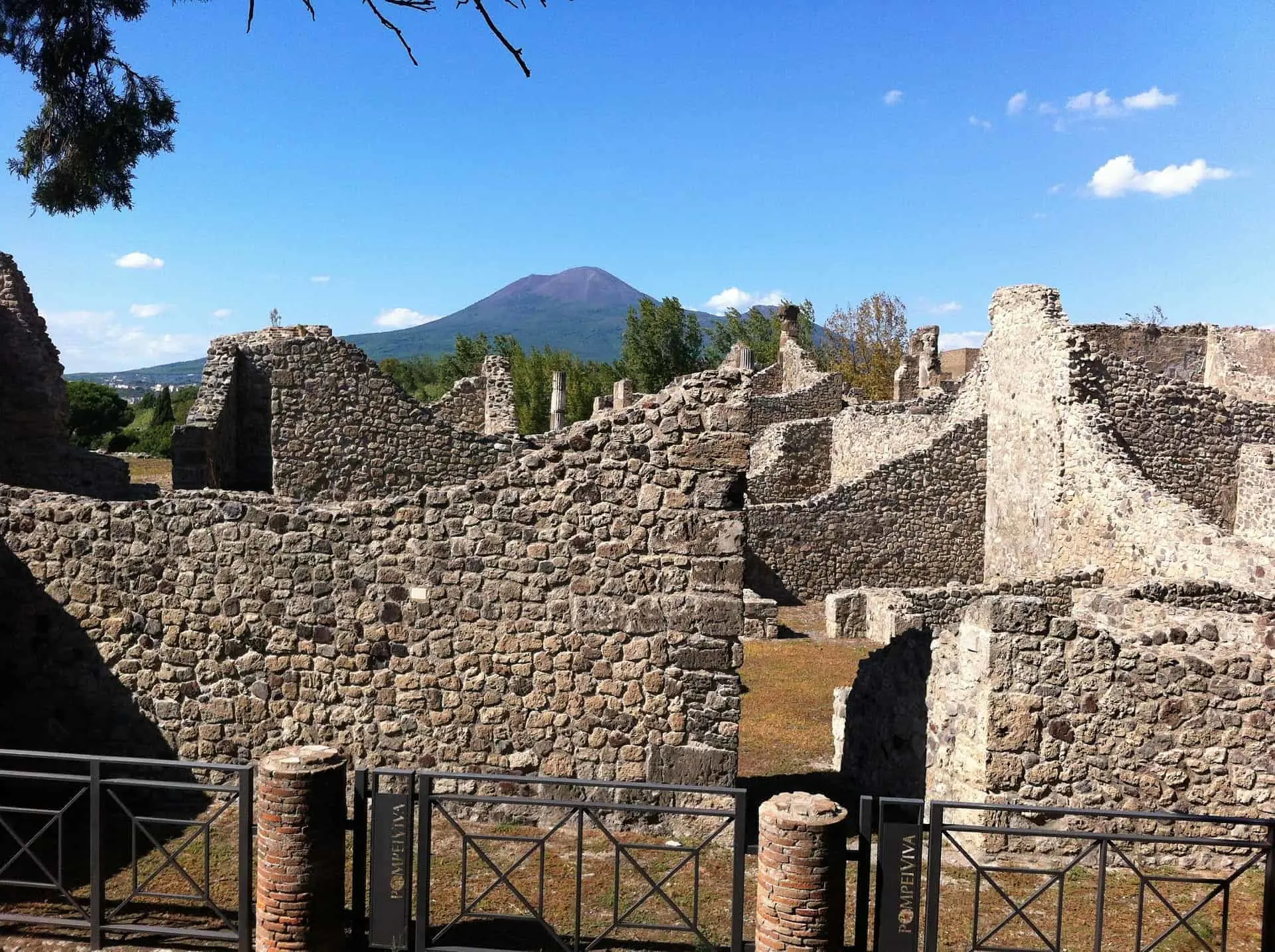 As you make your way down by car or train to Pompeii you will see Mt. Vesuvius to your left – a historic volcano that erupted and covered the entire city of Pompeii and its surroundings in volcanic ash back in the year of 79 AD.
Nearly 1,500 years later, the city was rediscovered as it was preserved over the volcanic ash that covered the city. Now will be your opportunity to visit the archaeological remains of the city and see what life in Pompeii used to be like.
There is just so much to see and learn here. You will pass by the ancient forums, baths, theaters, houses, tombs and much more.
You can go about your day here guiding yourself around the ruins using a map or you can hire a guide to give you some more insight into the ruins. You can spend as much time as you see fit here.
It just depends on your travel plans onwards to Positano later in the day. A good 4-5 hours here will have you seeing a decent portion of the main attractions around the area.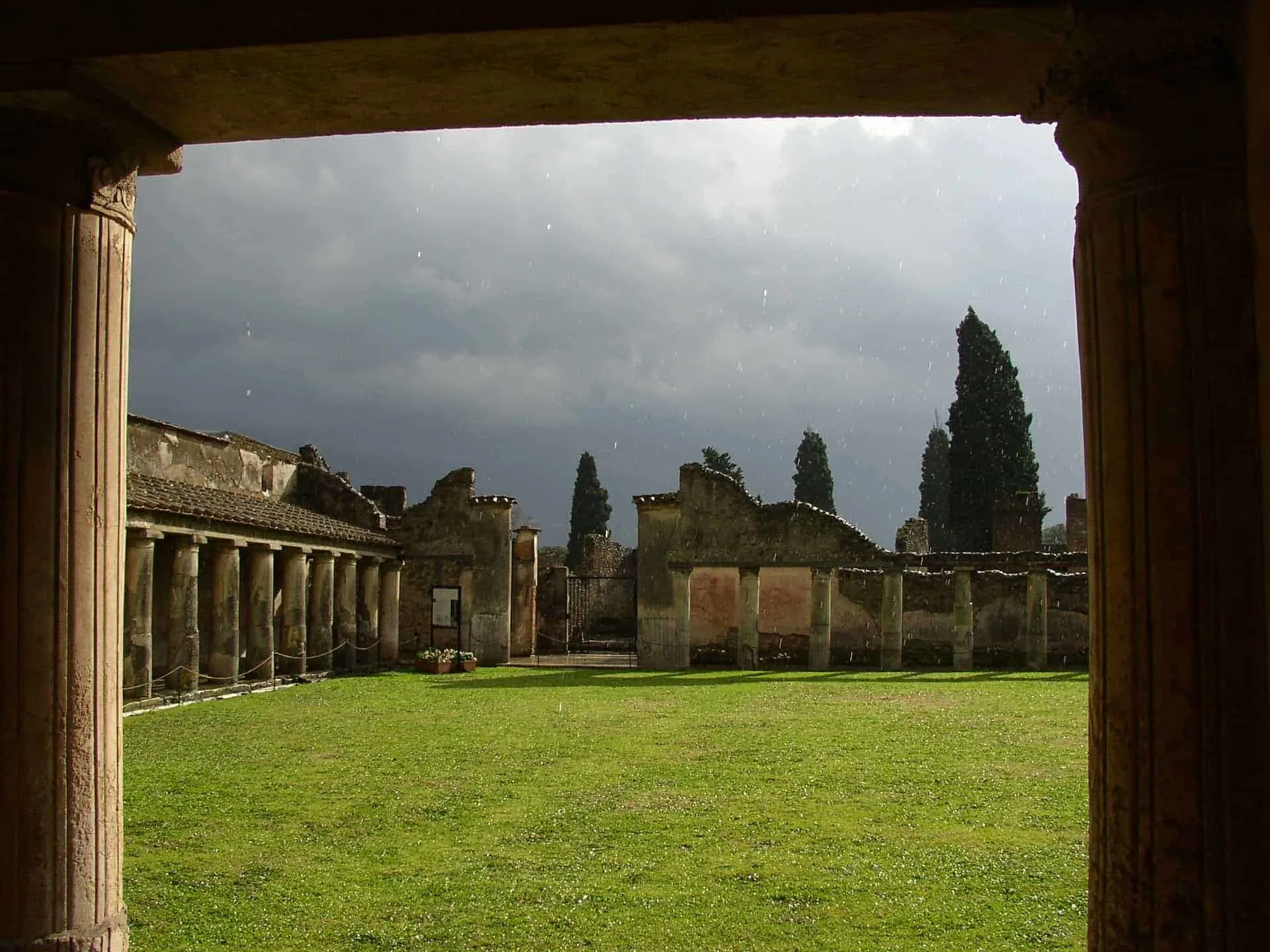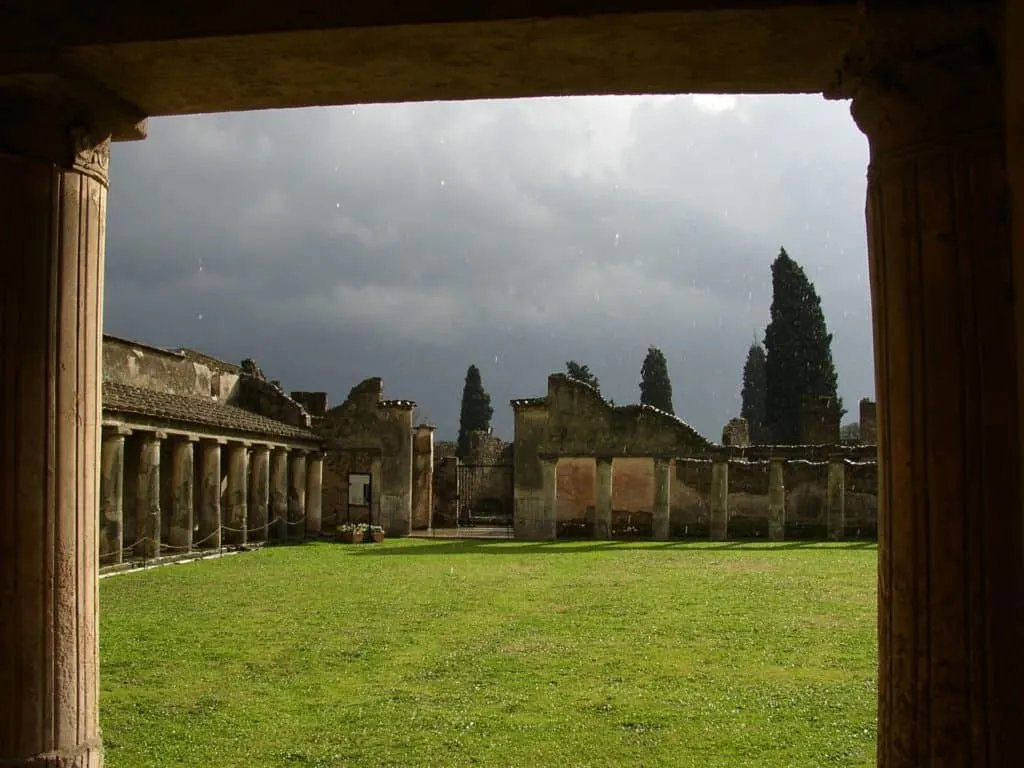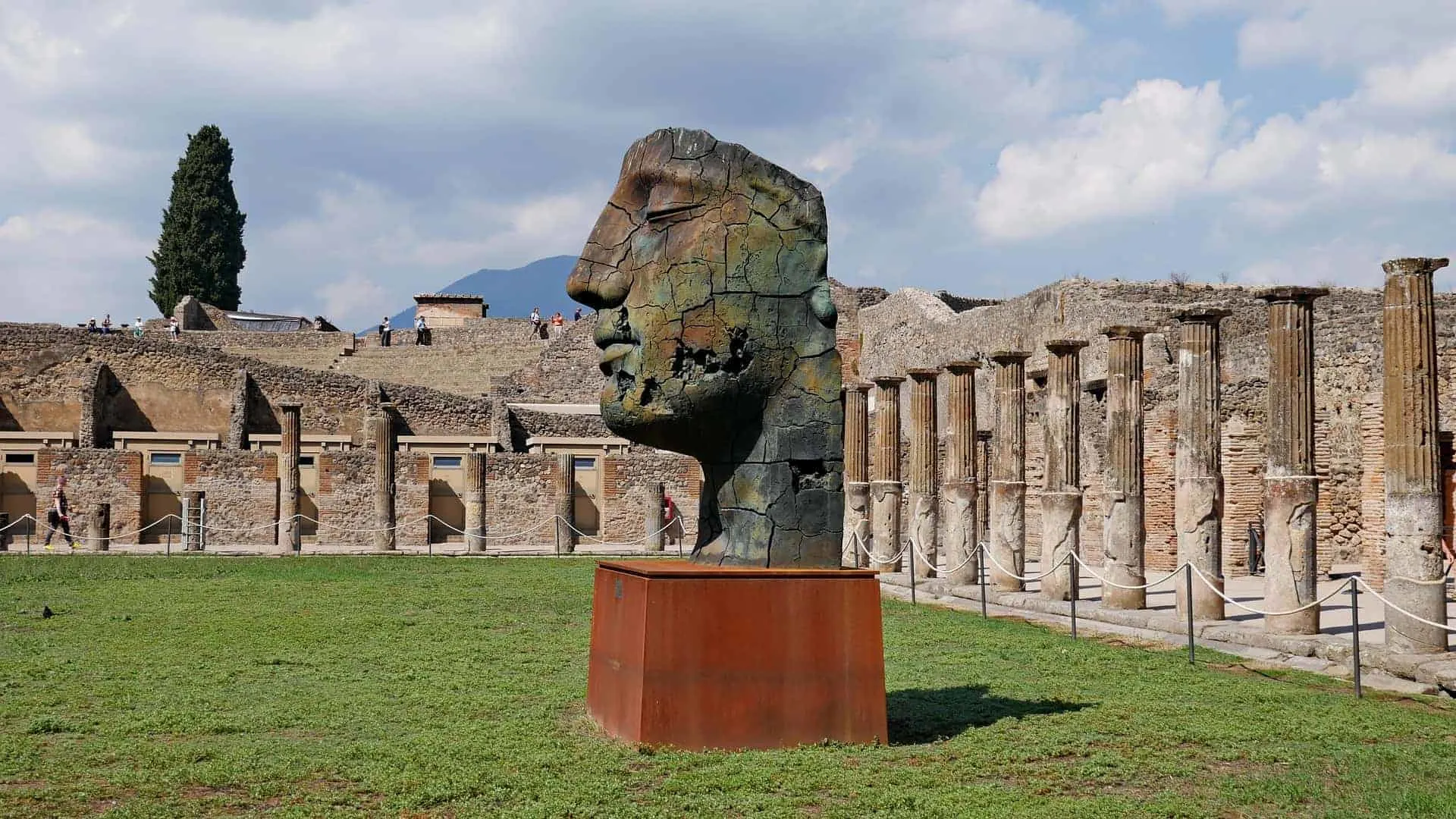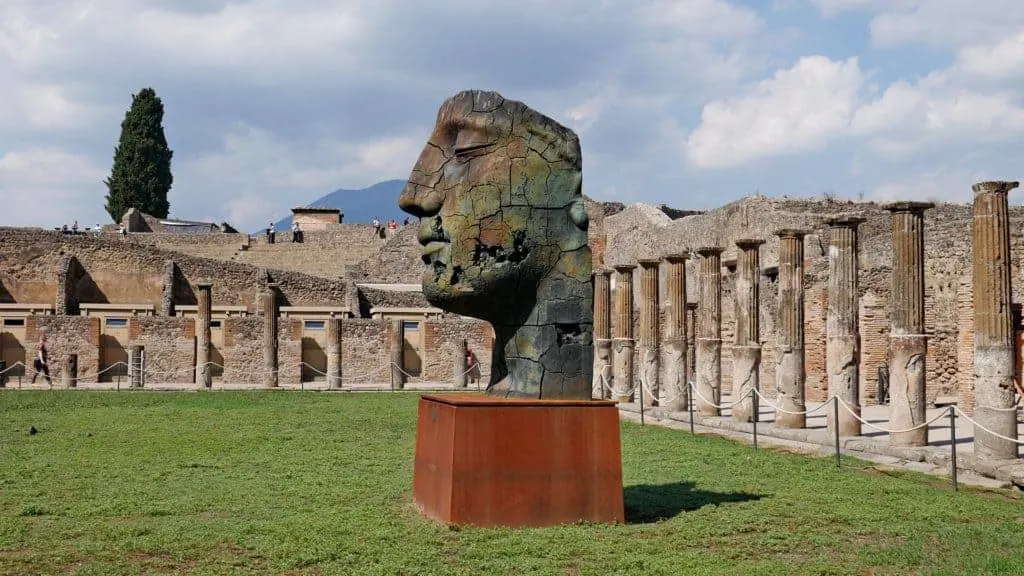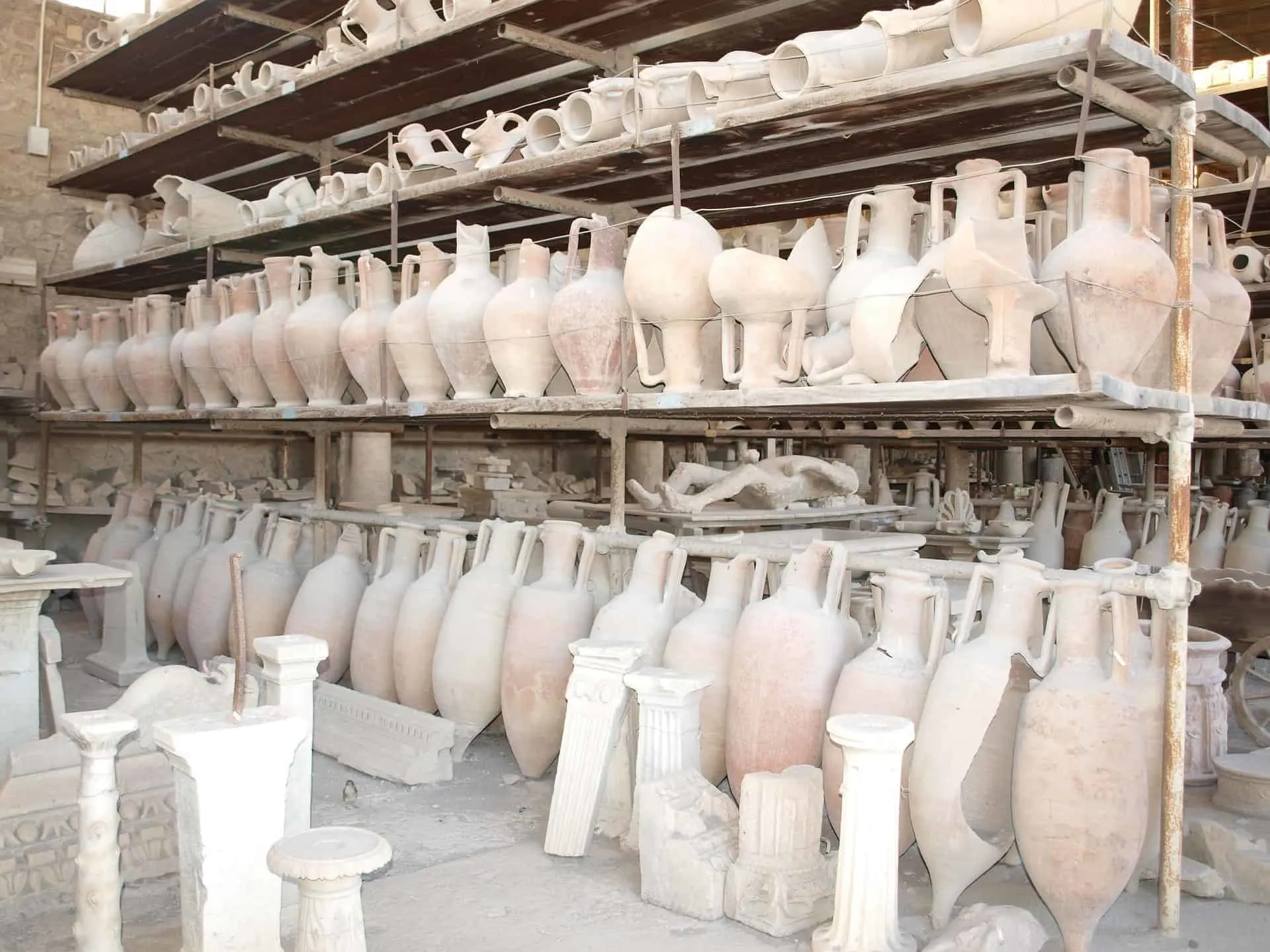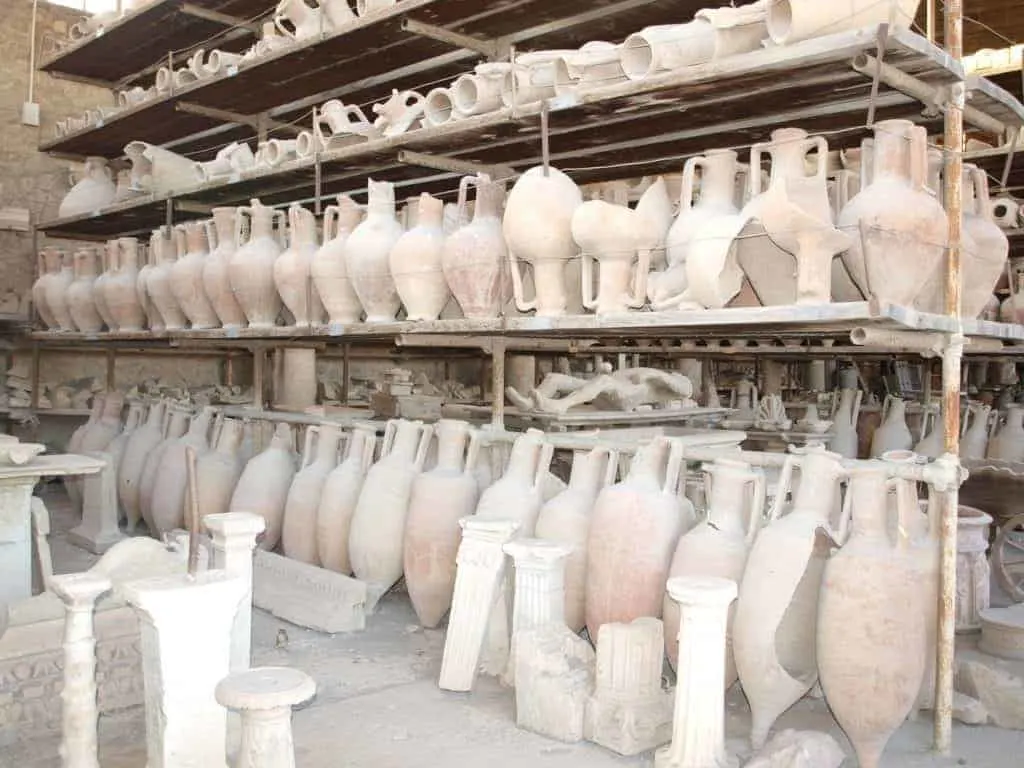 To make it to Positano you can choose from a couple options – local train from Pompeii to Sorrento and then a bus to Positano, or hire a cab to take you the hour or so straight to Positano from Pompeii (more expensive but much easier).
You should most likely be arriving in Positano in the evening, just in time to check into your hotel and have a nice dinner. Your next 3 or so days will be a nice and relaxing way to end your trip.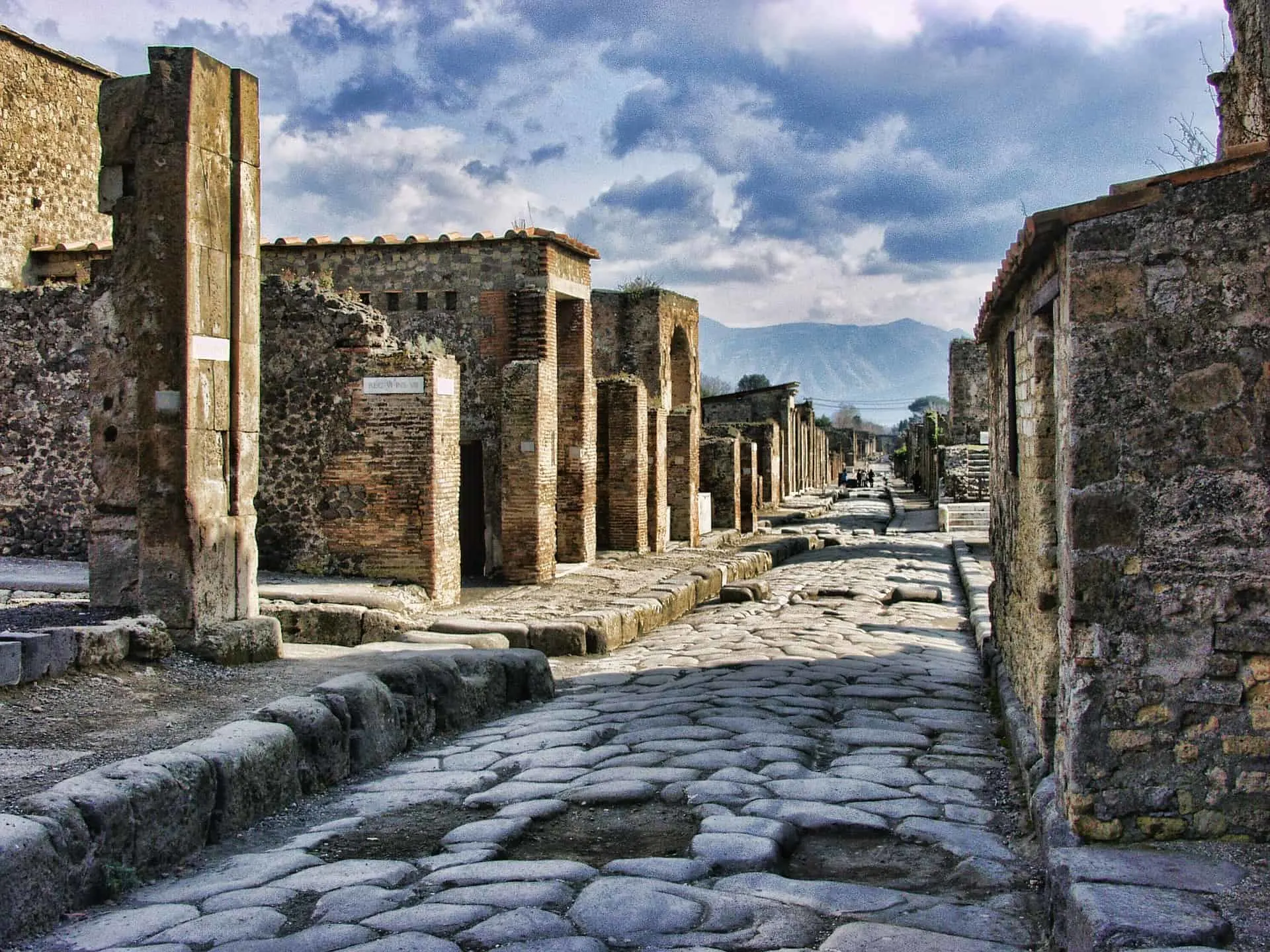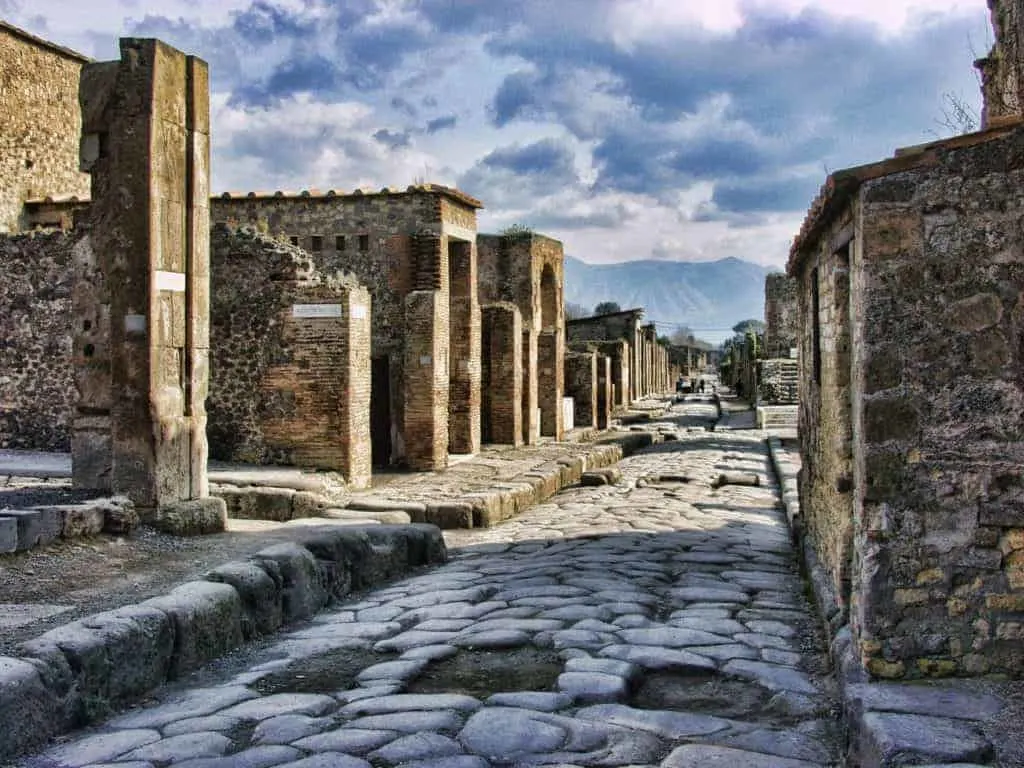 Day 11 – Positano
Once you wake up the next morning you will get to see the colorful buildings making up the Amalfi Coast hillside.
You can spend some time walking around the city just relaxing and enjoying the surroundings. As you walk the winding roads you are sure to pass by art galleries, fine dining, and a variety of boutiques.
You can then spend some time just laying on the beach and having some well-deserved rest. If you are interested you can also hop on a boat tour or hire a guide to take you around the waters of Amalfi. Spend the rest of the day just enjoying the city of Positano and all it has to offer.
Below are a few top rated hotels options to choose from in Positano for nights 10, 11, 12 & 13: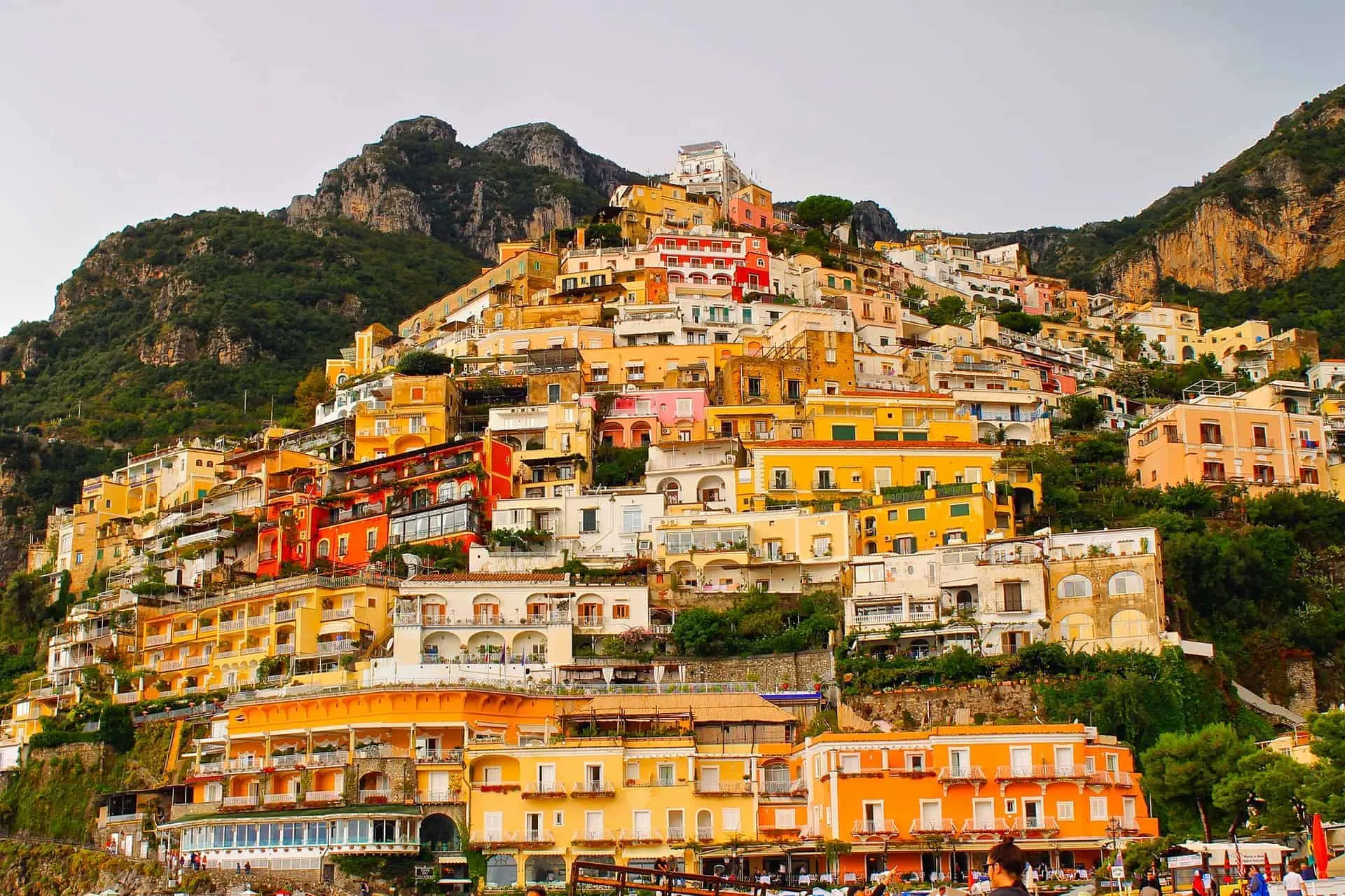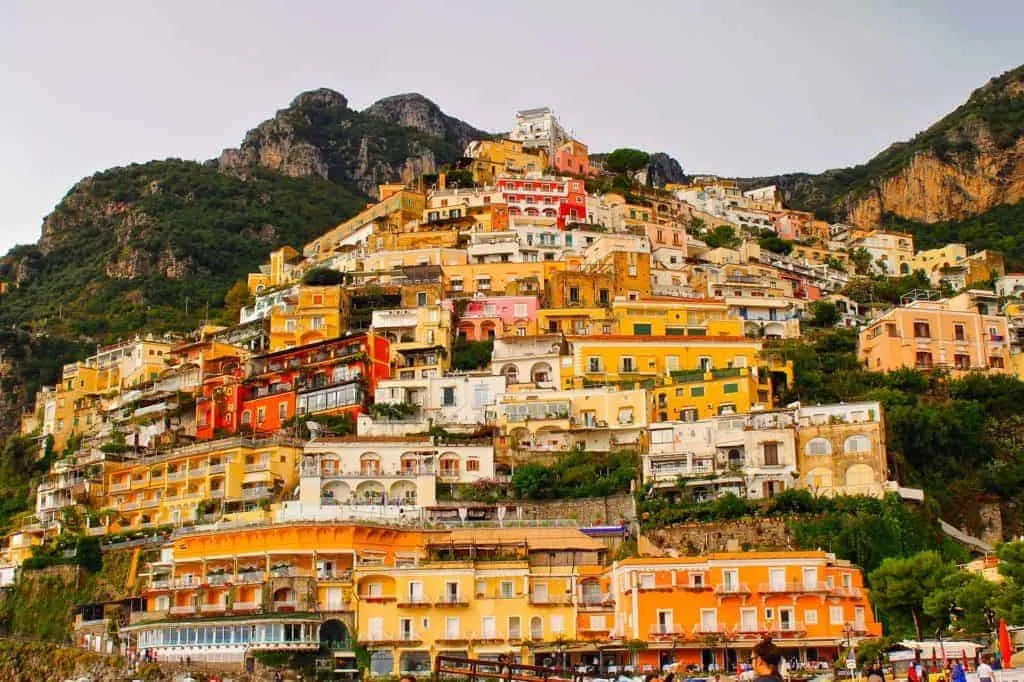 Day 12 – Day Trip to Capri
Now that you have had some time to relax and enjoy Positano, you can make your way to the nearby island of Capri on a one of a kind day trip.
Getting to Capri is nice and easy from Positano as they are located just 30-45 minutes away from one another by ferry.
The first boats leave Positano around 9:00AM and the last boats leave Capri around 6/7:00PM. This should give you plenty of time in between to take advantage of what Capri has to offer.
» The Capri Day Trip guide up on the site will walk through everything to know about the day.
During your time on Capri you can make your way to some beautiful highlights that make up the island. Below is what a potential day could look like depending on your interests.
The Piazzetta
Once you arrive in Capri you can walk, cab or take the funicular up to the Capri Town. The funicular is the probably the best option here as it is quick, cheap and convenient (runs every 15 minutes / 2 Euro).
Once up top in the town of Capri you can spend some time exploring the streets, plazas, restaurants and stores. Nearby you will pass the Piazzetta or Piazza Umberto I.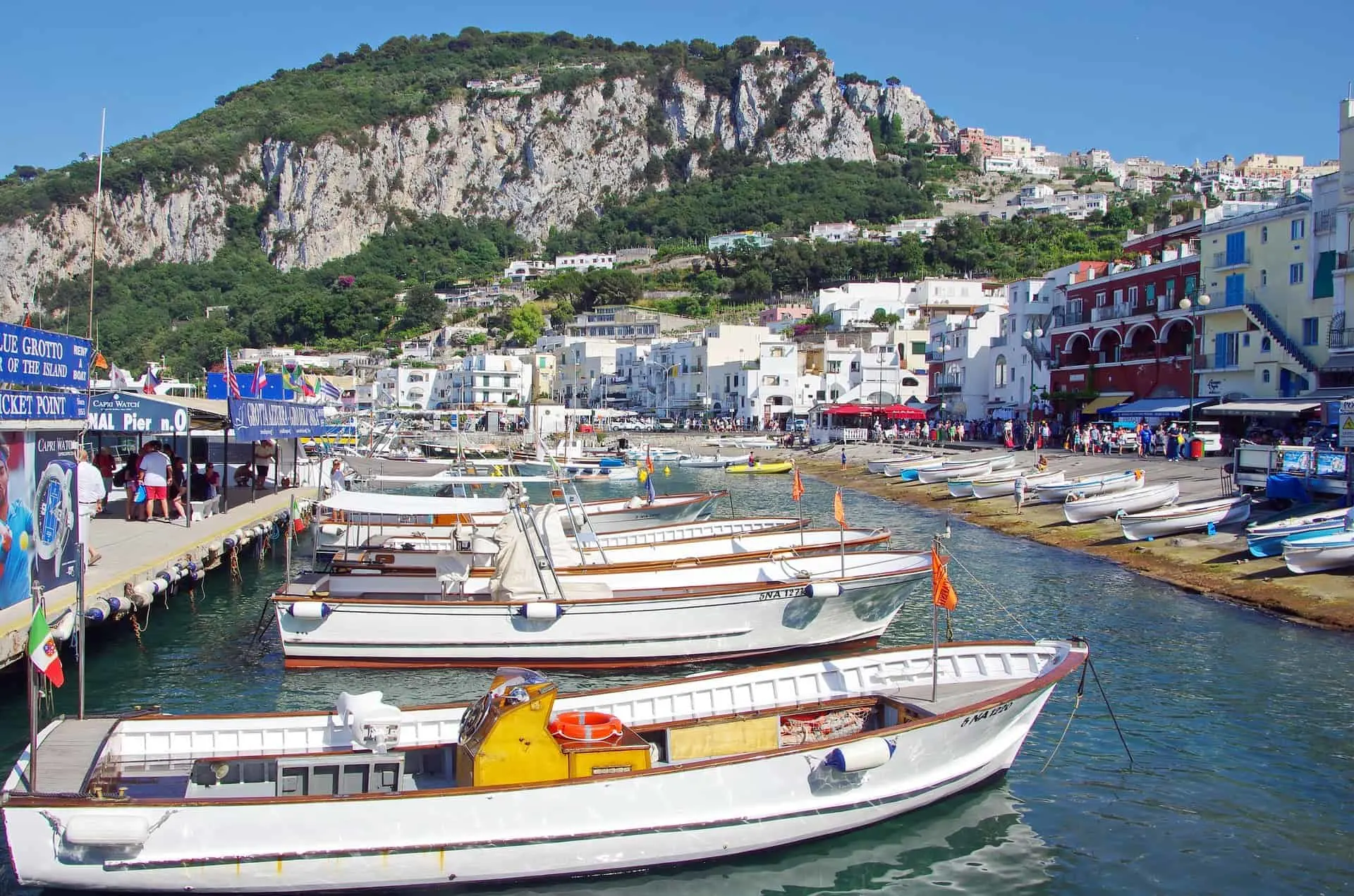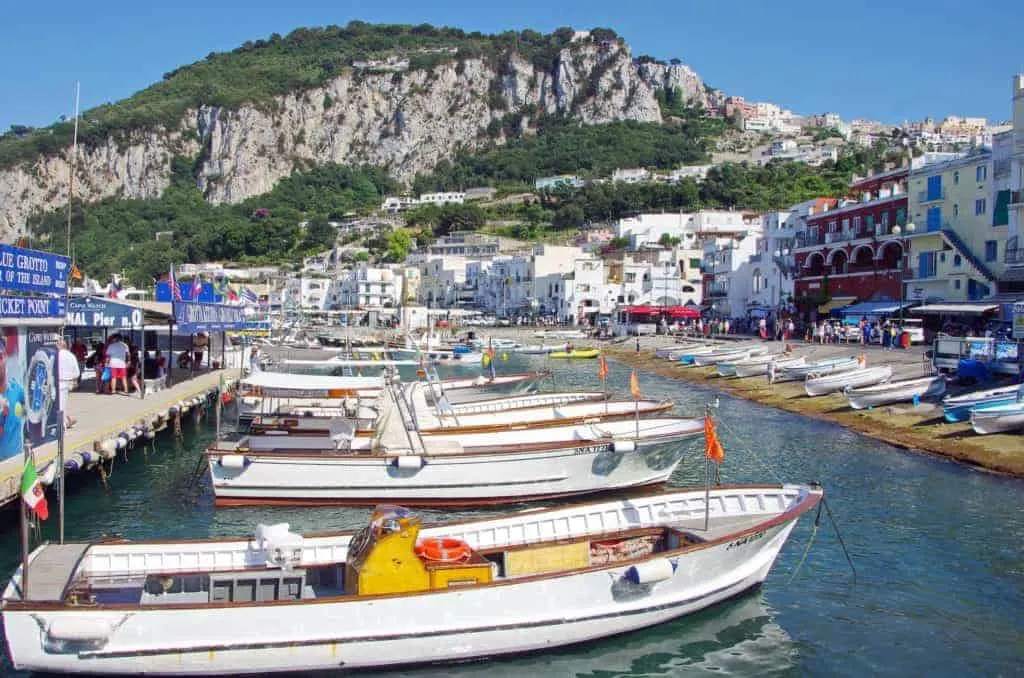 Augustus Gardens & Faraglioni Rocks
At the Augustus Gardens you can walk through an area filled with a variety of different plants and flowers, as well as take in some spectacular water views of the Faraglioni Rocks out in the distance. It really is just a beautiful place to relax and enjoy.
You can also see Via Krupp down below, a winding pathway down the mountain. Although the road is closed for safety reasons, it still makes for one great picture.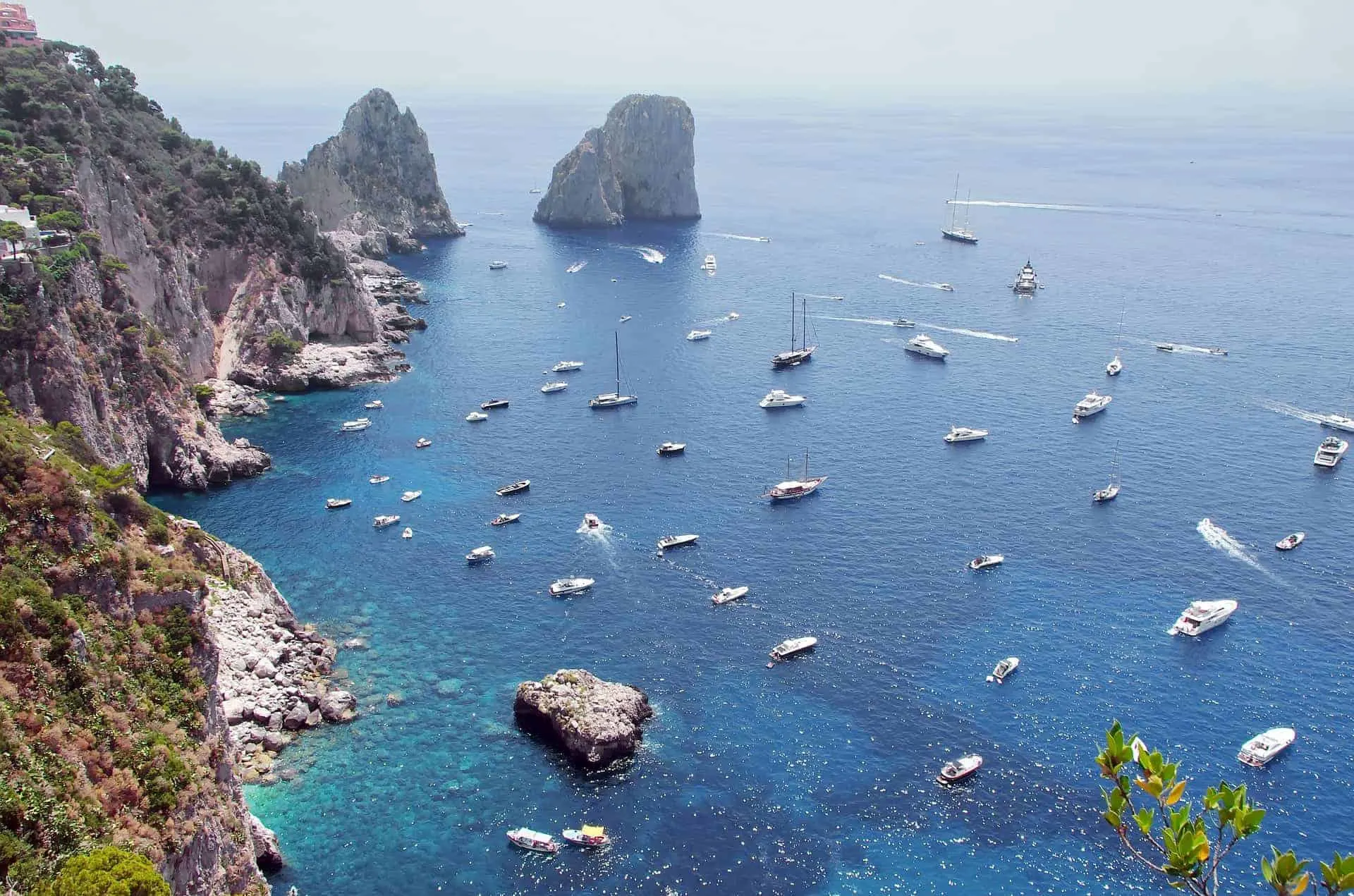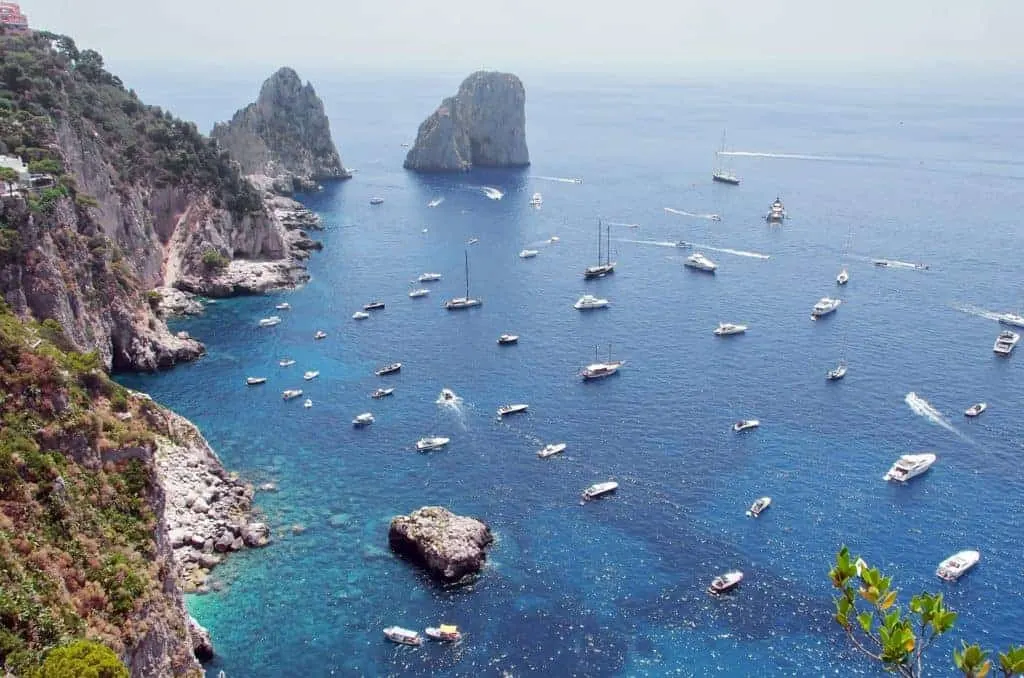 Villa San Michele
After visiting the gardens, you can make your way to the Anacapri side of the island. There are busses and taxis that can take you along the 15 minute drive. Once there you can visit the Villa San Michele.
Once the home to Swedish physician Axel Munthe, it is now open to the public to explore. You can spend time roaming around the estate, which includes the main villa, gardens, terraces, artwork and some more great views.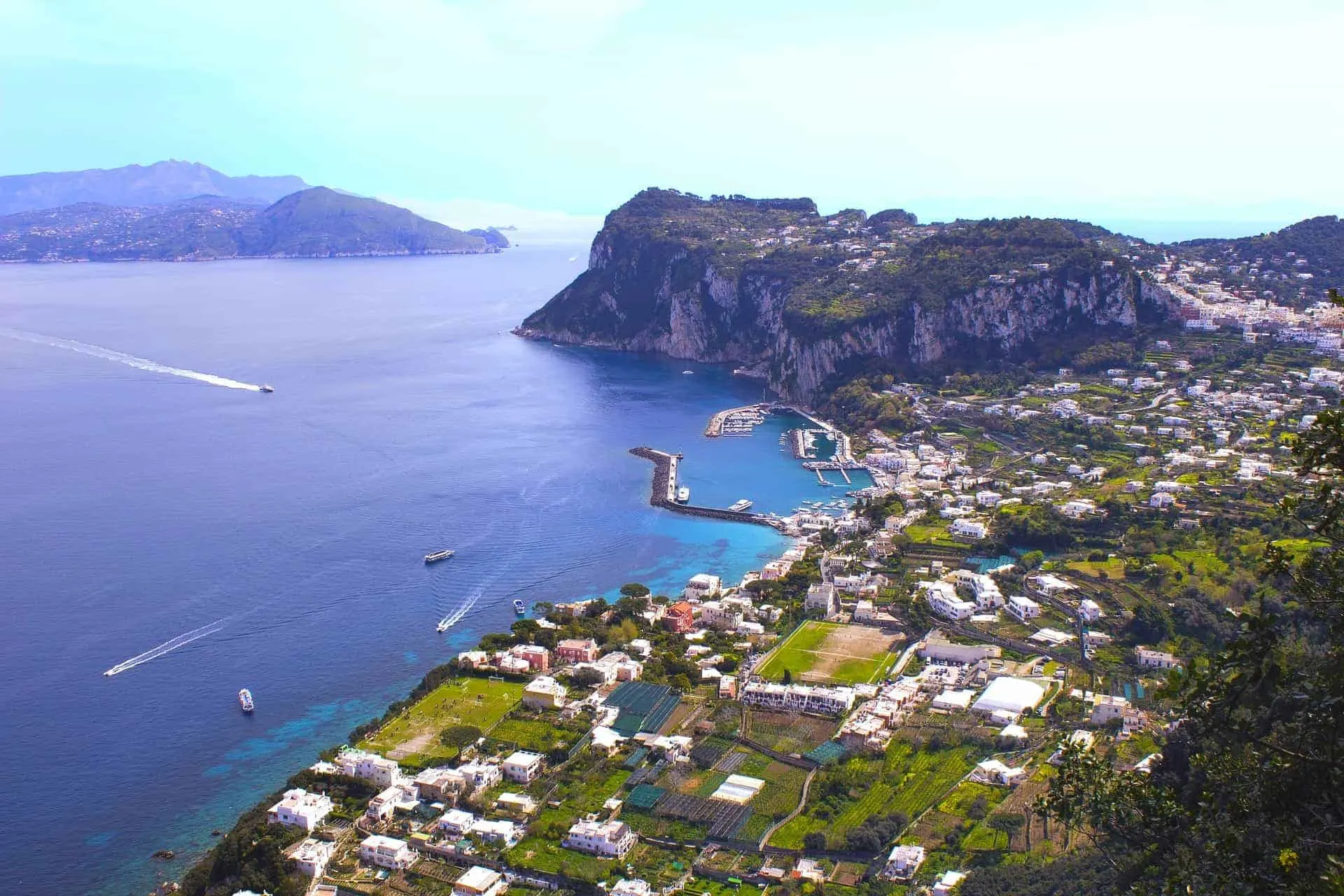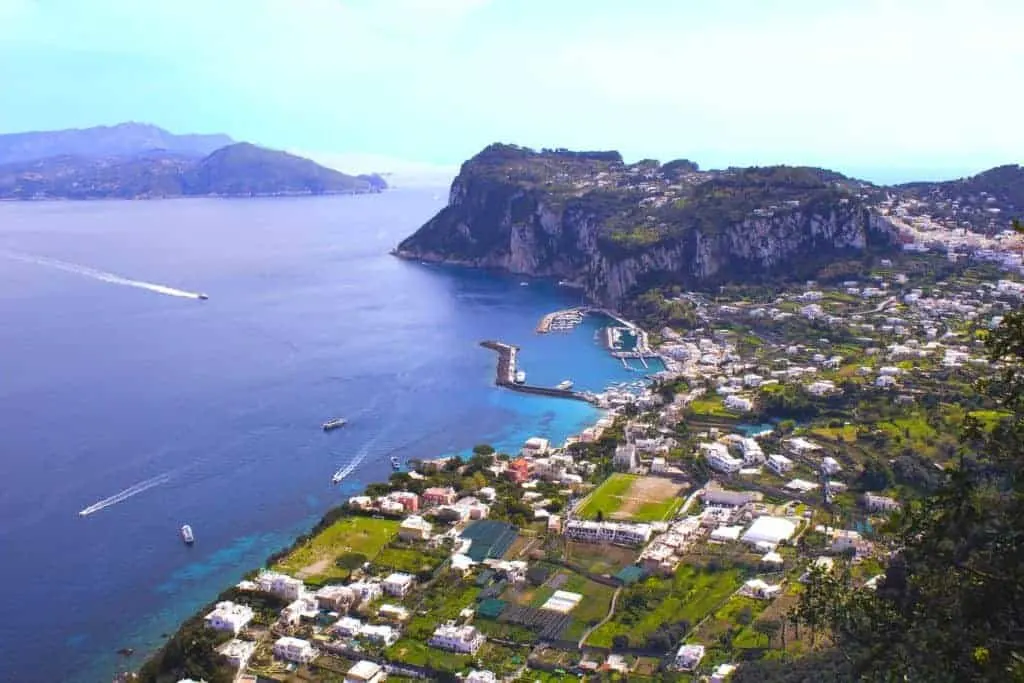 Mount Solaro
To finish up the day, head on up to Mount Solaro, the highest point in Capri. To get there you will have to take a single person chairlift up to the top.
While the view from the chairlift are great, the view from up top is even better as you will get to see panoramic views of the entire island.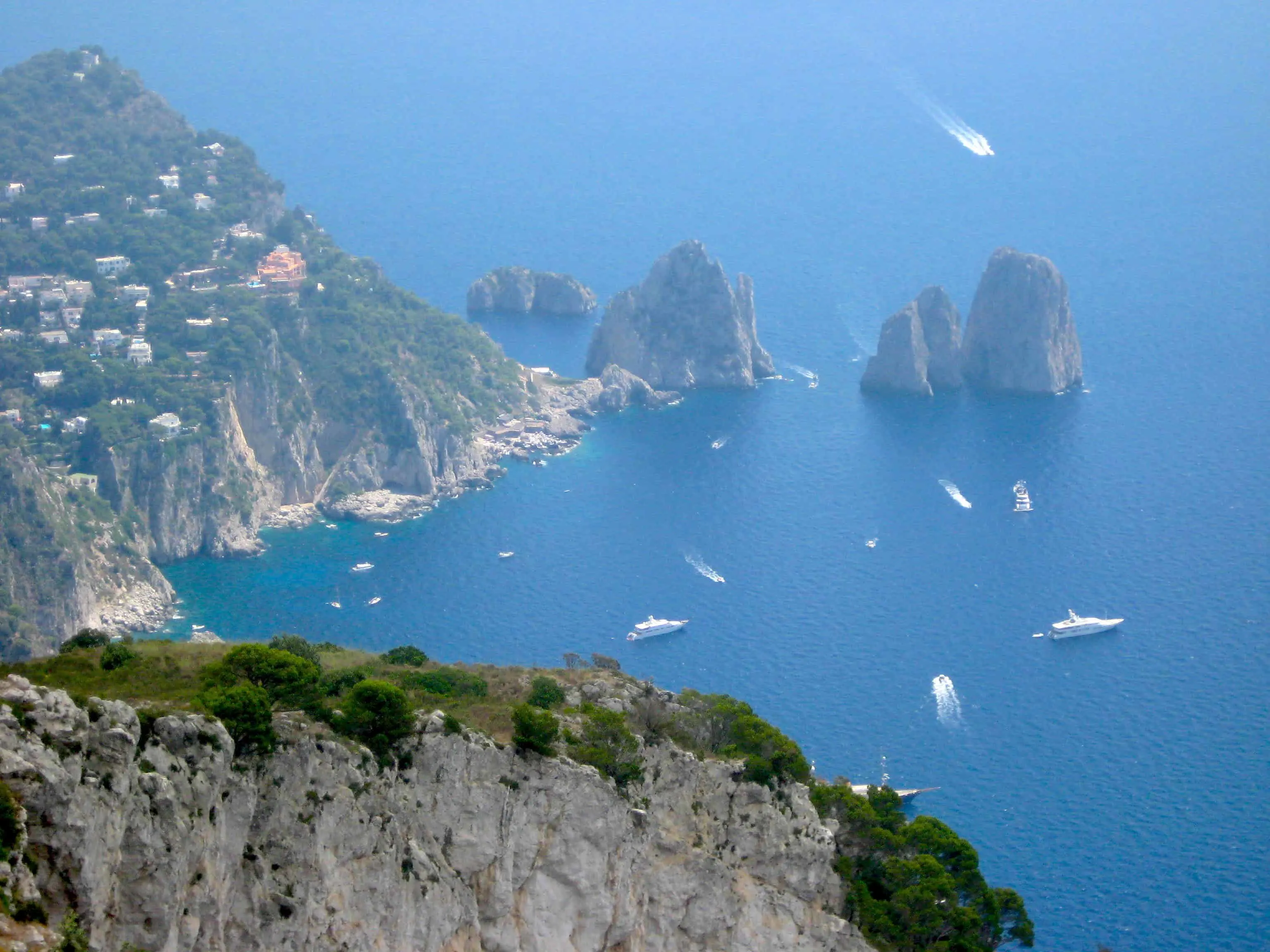 Day 13 – Positano
​Your third day in the Amalfi Coast can be spent just relaxing, enjoying the beaches and the town of Positano. You can rent a boat and spend some time out on the water and/or hit the local shops.
As this is your last full day in Italy, it is a a great way to wind down after two weeks of traveling around and seeing all the great sites that Italy has to offer.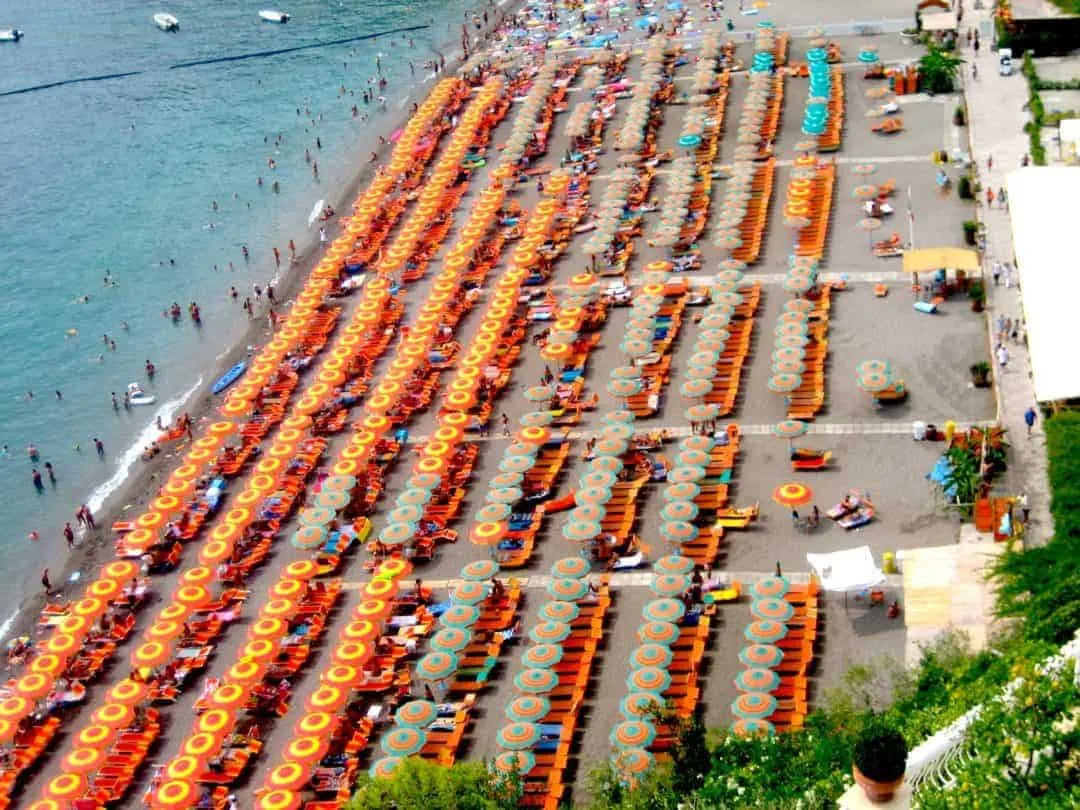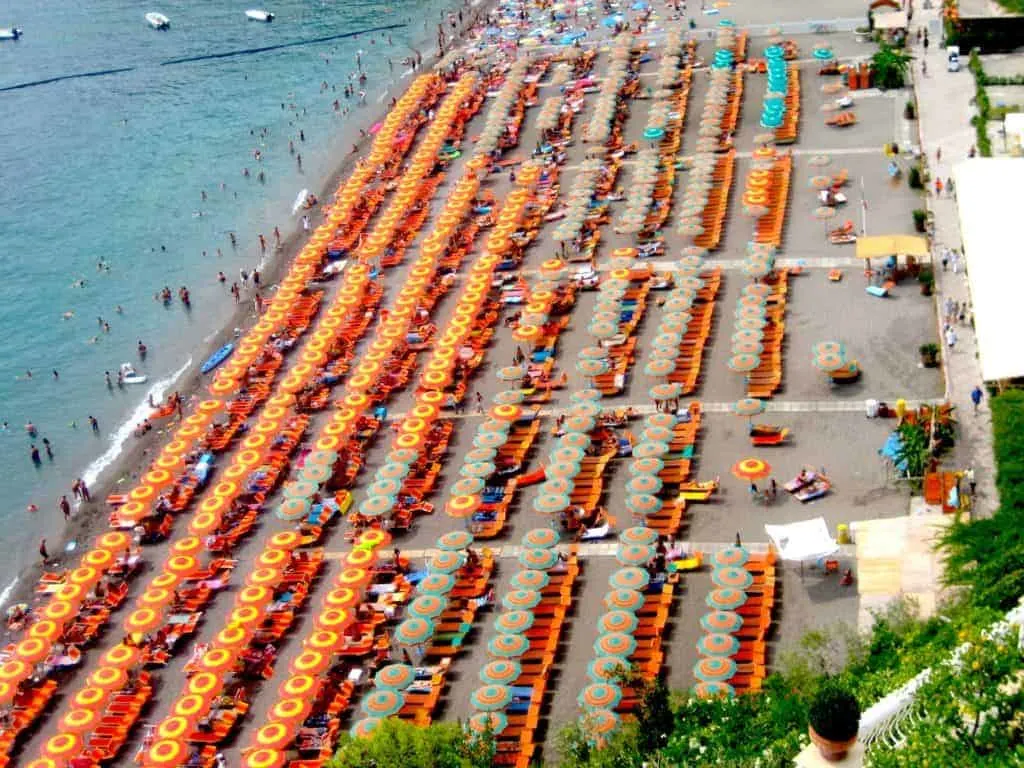 Day 14 – Depart to Naples & Head Home
After 14 days of exploring the country, your 2 week Italy itinerary is now coming to an end. The easiest option here is to head to the Naples airport by taxi.
You could also take a bus to Sorrento and then either bus/train to Naples (although longer and a bit less simple to do).
If your flight is later in the day then you still might have some time to enjoy Positano – either in the city, on the beach, or in the water, before heading back to Naples.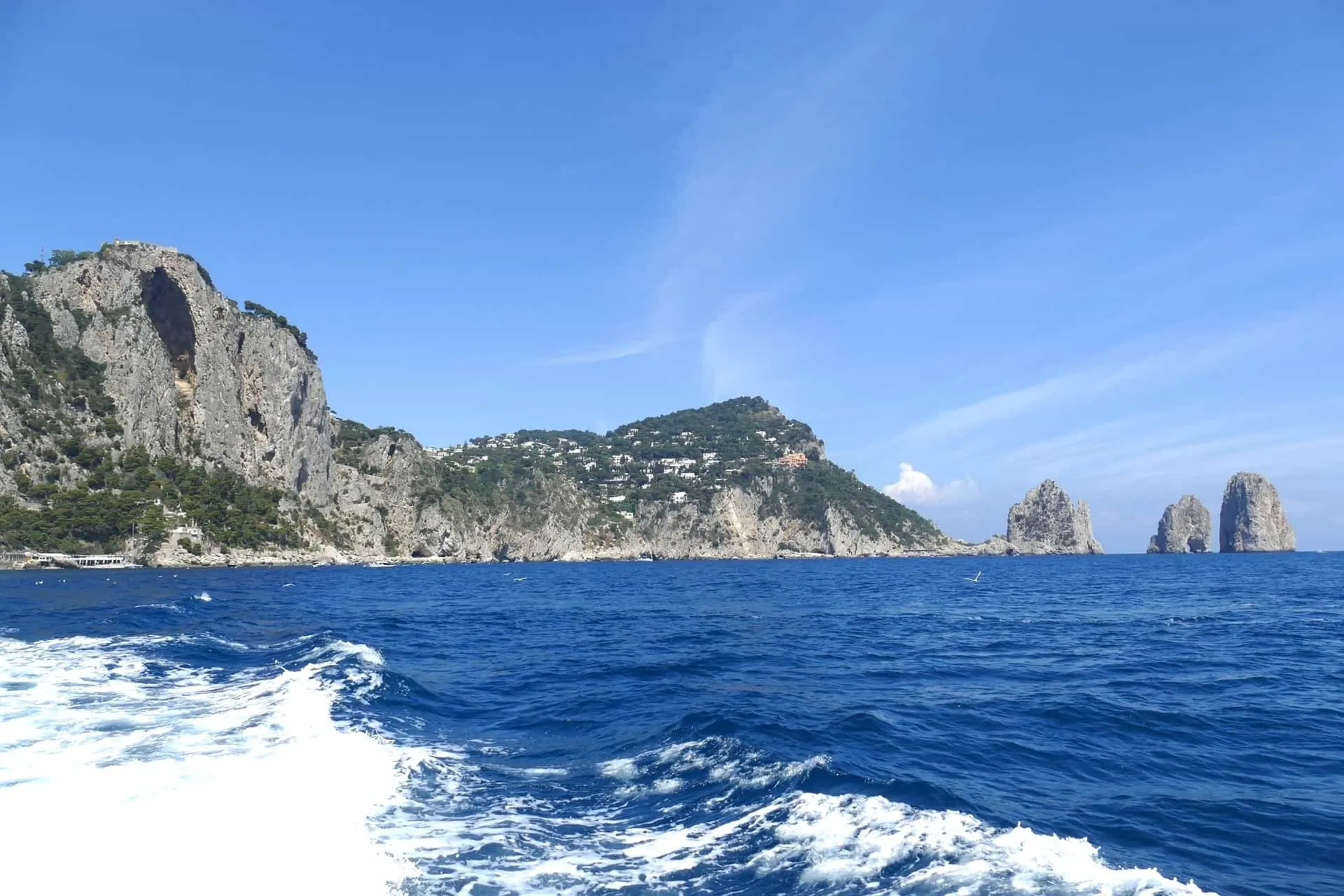 Getting Around Italy
As you can tell, making your way around Italy for 2 weeks will entail some logistics. For the most part though, there should not be too many complexities when making your way between the major cities.
The main mode of transportation in Italy will be the train network. You can take a look at the ItaliaRail train website which will give you schedules and prices of the various train routes.
Train prices can increase over time as it gets closer to your departure date. Due to this I would recommend booking trains earlier than later to get a cheaper rate and reserve your spot.
The main travel routes to consider for this itinerary in particular will be:
→ Venice to Florence
→ Florence to Rome
→ Rome to Naples
In addition to those particular routes, you will also need to decide on the transport between Naples – Pompeii – Positano, as well as Positano back to Naples.
For the two days trips, you can more easily book a bus to Siena and train to Pisa once you arrive (although you can certainly plan ahead of time as well).
Important note regarding Italy train travel in general:
Many train tickets in Italy must be "validated" before getting onto the train. If you do not validate your ticket, you could receive a fine. So, just be aware of this and get to the train station a bit earlier than expected to validate tickets.
Booking Accommodation
The final topic I wanted to talk through is booking accommodation for your trip to Italy. While there are certainly endless hotel options in the major cities, the highly rated hotels (whether they are mid tier or high tier) will sell out in the peak seasons.
I would highly recommend booking your accommodation well ahead of time once you have your dates all set. This will better guarantee that you will get your choice of hotel and be all set for your trip.
Throughout this itinerary I have mentioned some of the best options to choose from when going about your Italy itinerary.
Feel free to browse through them to see what works best for you. Many of these will have free cancellation options too. So, even if you are not 100% certain just yet, the option to cancel without a fee is a great perk to have.
With all that said, I hope you now have a better sense of what 2 weeks in Italy is all about and how to go about a trip there. If you have any questions or comments, feel free to add them in below.
Also be sure to head over to the Italy itineraries and guides page to check out some more helpful posts. Have fun out there and safe travels!