Italy has so much to offer its visitors and no matter how long you have there, you will never be able to see it all. If you are lucky enough though to have two weeks to explore Italy, then this itinerary is for you! Making your way from Venice up north all the way down to the Amalfi Coast in the south, this guide goes over plenty of cities and attractions along the way. This 2 week Italy itinerary is filled with beautiful scenery, historical sites, and incredible viewpoints so get ready for what is sure to be a memorable experience.
* Affiliate Disclosure: This post may contain affiliate links, which means I may receive a commission if you make a purchase through the links provided, at no additional cost to you. Thanks for supporting the work I put into TripTins!
The Perfect Italy Itinerary 14 Days Travel Route
Before diving into the itinerary be sure to check out the Italy Helpful Tips section to get you prepared for your trip.
Two important notes before diving in:
1) I have set up the itinerary to leave early in the morning when going from one city to the next. You can keep it as is, or you can also easily take a later evening train the night prior to avoid the early wakeup. Whatever travel style works for you!
2) The itinerary is set up so you fly into Venice, before taking trains southwards throughout the country and ultimately departing from Naples. If Naples does not work for your departure, you can also check out flights leaving from Rome, as that is the closest major city.
Italy Itinerary 14 Days Map View
Take a look below at where each major city that the itinerary goes through falls on the map. The northern most point is Venice, where you will begin you trip as you make your way down the country to Florence, Rome and onto the Amalfi Coast to finish your trip.
From Florence I have added in two day trips, which can also be seen on the map below – one to Siena and one to Pisa. I have also pinned down Pompeii, which you can visit along the way to Amalfi as well as the island of Capri.
Hopefully this can give you a better sense of how the country is laid out as you prep for your trip.
A Detailed 2 Week Italy Itinerary
​Now lets get on to the actual trip! The following is a detailed breakout of the daily attractions and activities on this Italy itinerary 14 days travel route. Feel free to scroll through and click on any more in depth posts along the way.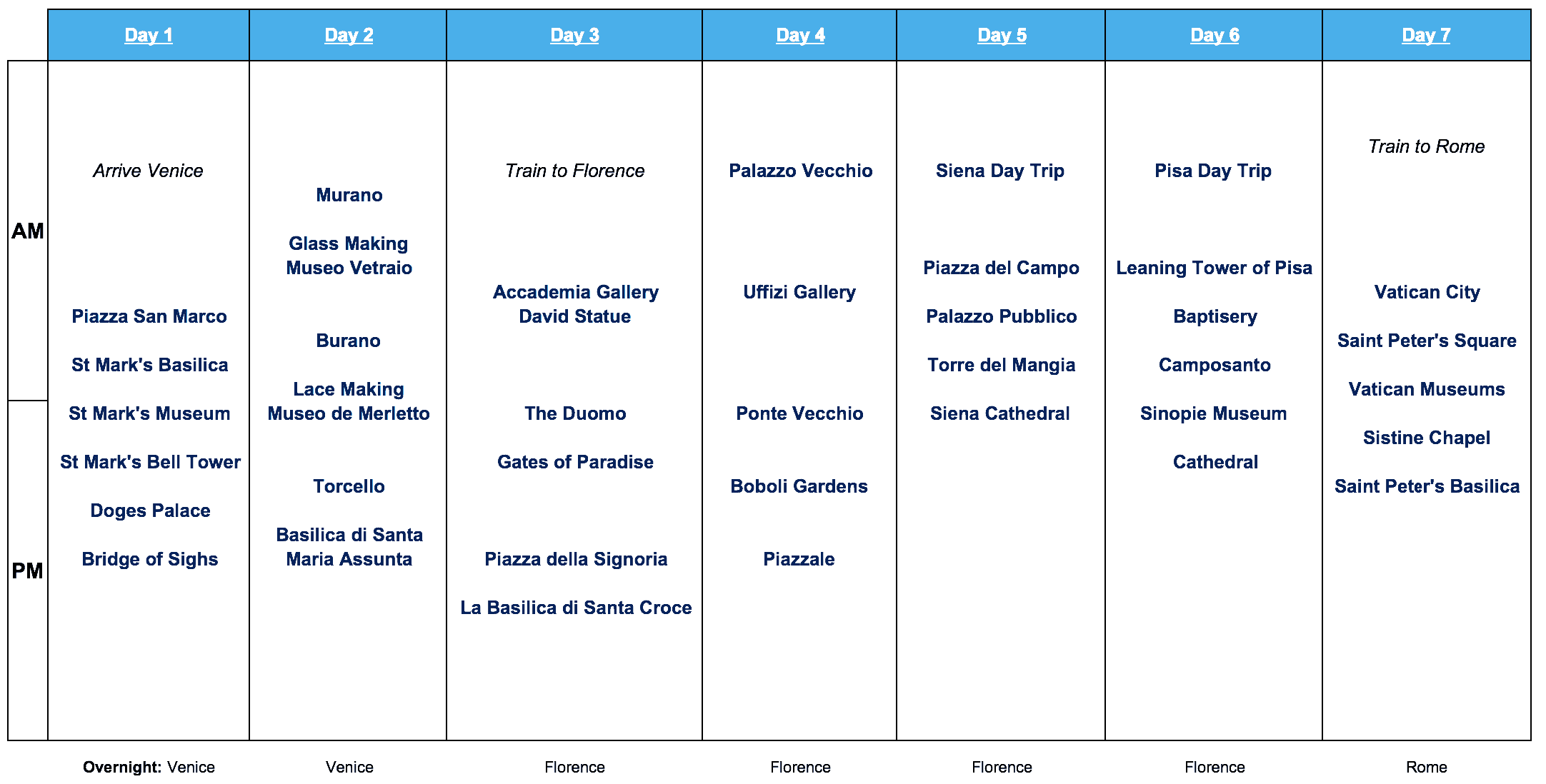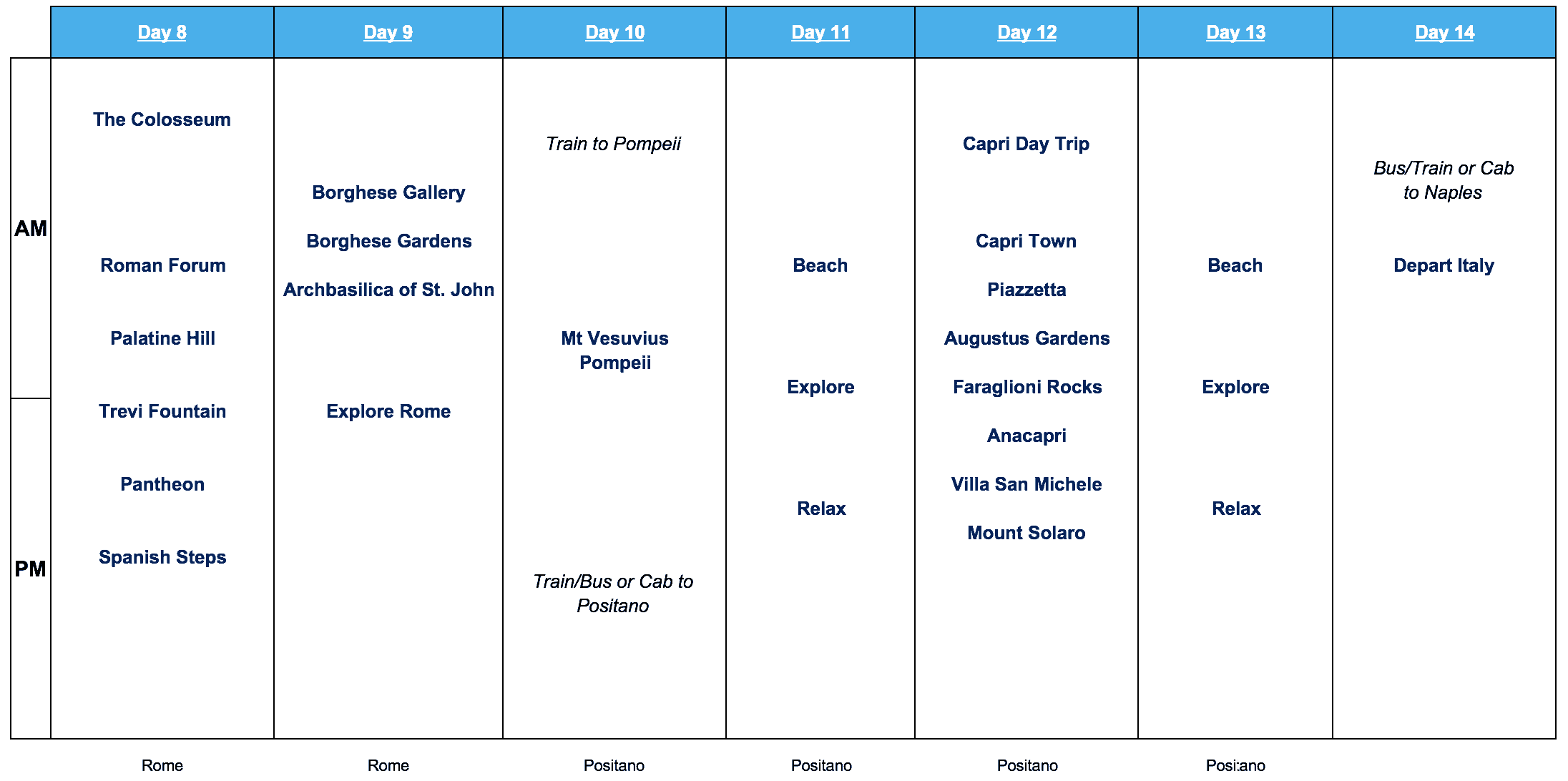 Day 1 – Venice
​For the first two days of your Italian adventure you will be wandering the great city of Venice. The great thing about some of the major cities in Italy is the incredible experience of just walking through and getting lost in them.
You will find yourself roaming cobblestone streets and taking in great views throughout the whole trip. Venice however is a bit different than probably any city you have been to before as it comprises of a winding maze of canals, streets and squares.
Below are the attractions you can choose to visit on your first day in Italy:
1. Piazza San Marco
2. St Mark's Basilica
3. St Mark's Bell Tower
4. Doge's Palace
5. Peggy Guggenheim Collection
6. The Grand Canal
7. Ponte di Rialto
8. Taking a Gondola Ride
» Check out some of the Best Places to Visit in Venice to learn more about the city «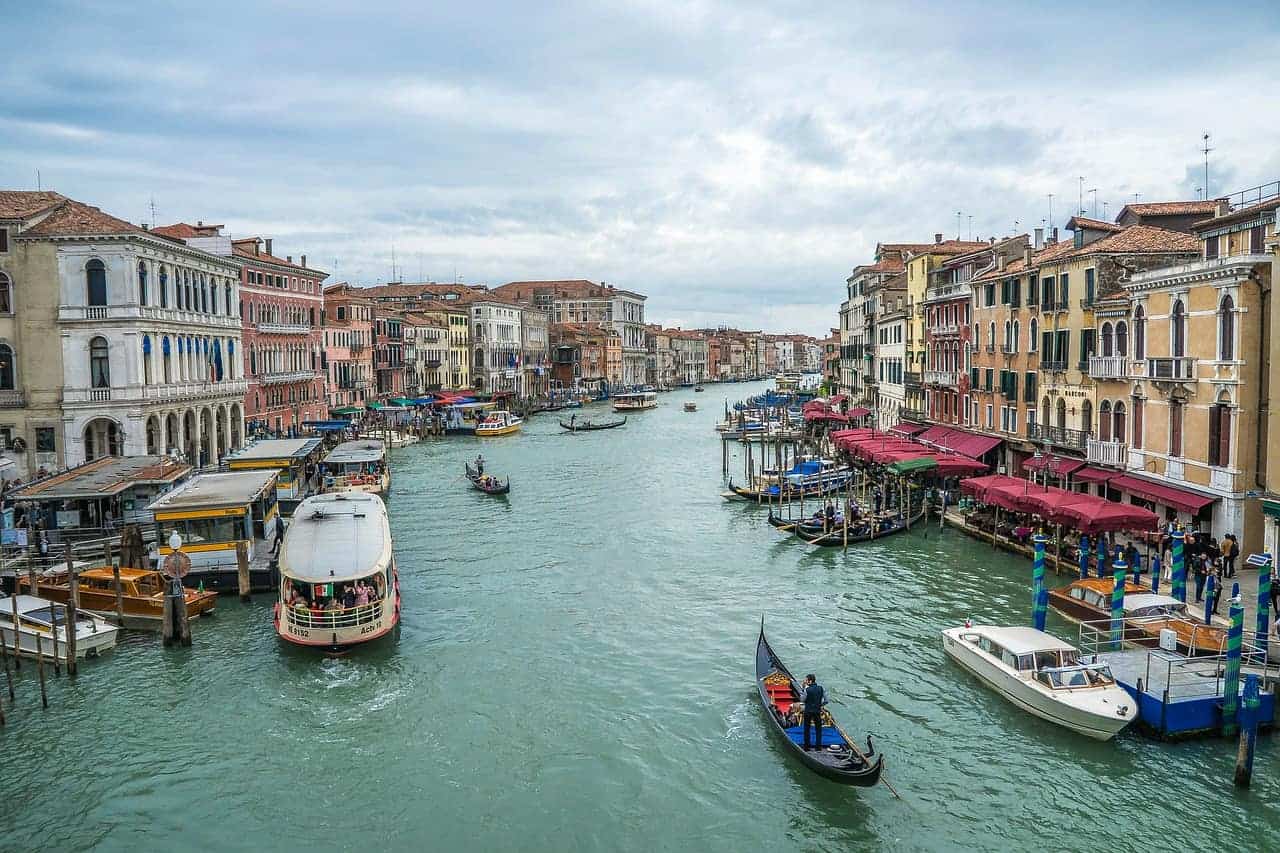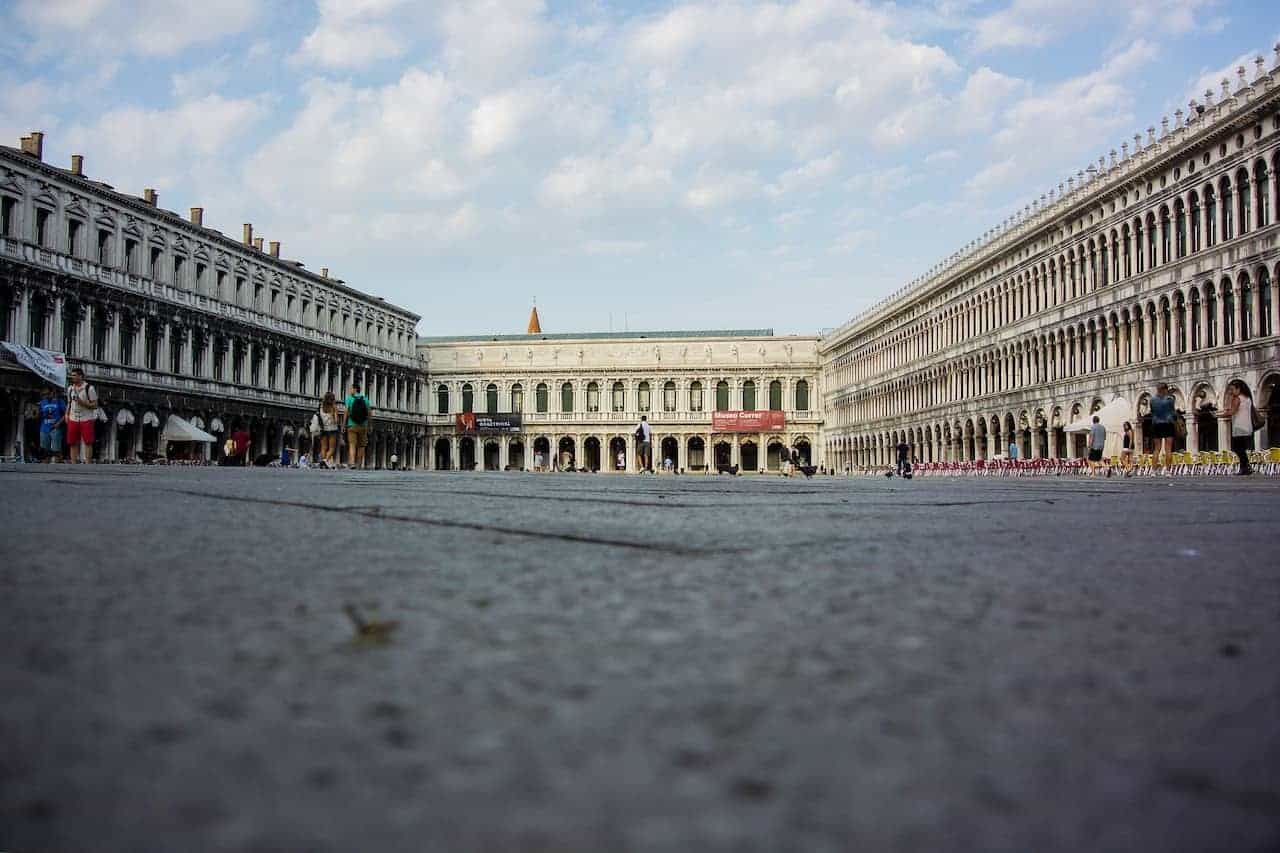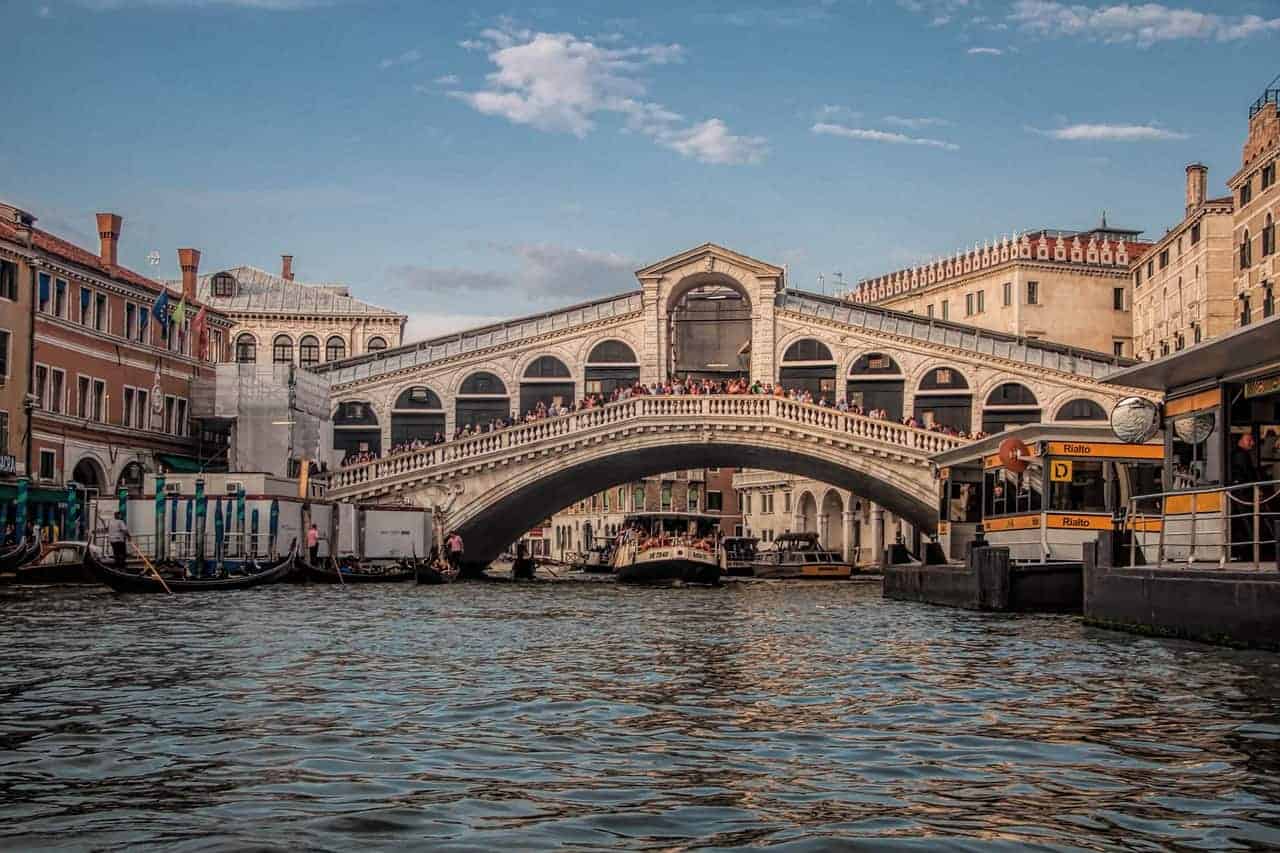 If you have some extra time feel free to just start walking around the streets, alongside the canals, and over bridges. You will pass by plenty of picture worthy spots where you will be able to just relax and enjoy the scenery. Enjoy a nice Venetian dinner before calling it a night and getting ready for day 2.
« Browse Venice hotels for nights 1 & 2 of your trip to Italy »
Some highly rated and valued hotels to choose from:
Day 2 – Exploring Venice Part II
On your second day in Venice you will be able to venture a bit further out of the main island area through the Venetian Lagoon to the islands of Murano, Burano and Torcello. The first is known for its glass blowing, the second for its lace making and very colorful buildings, and the third for being where the history of Venice all began.
The day trip can easily be done on your own as you leverage the public transportation boat system around Venice or you can opt for a highly rated guided tour around the islands, which will take care of all logistics for you.
» For everything you need to know about these islands check out the day guide of Exploring Murano, Burano and Torcello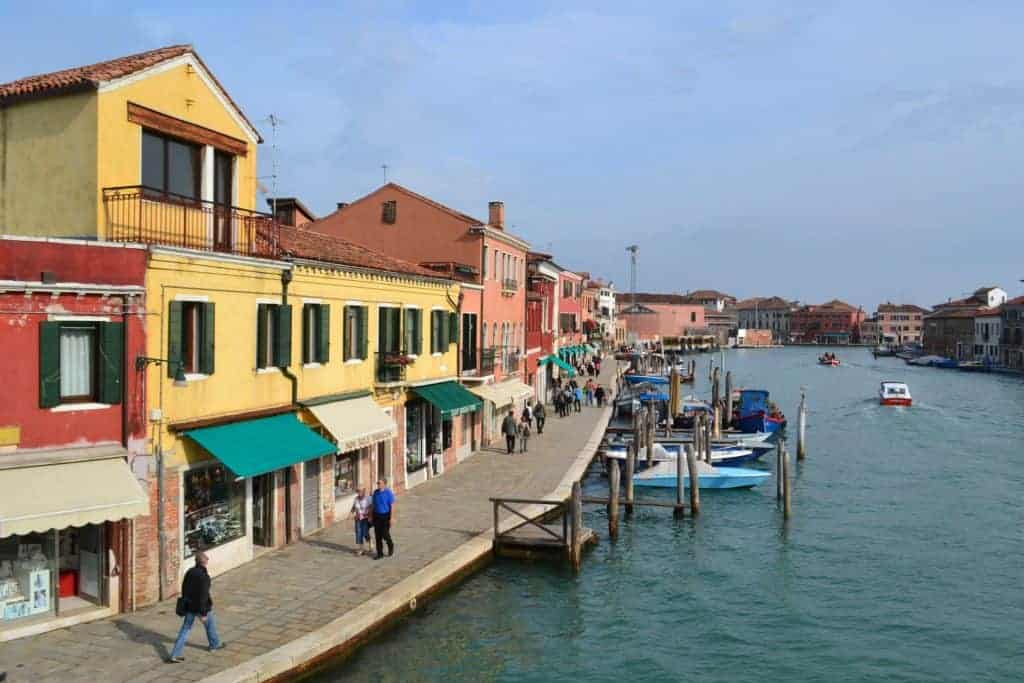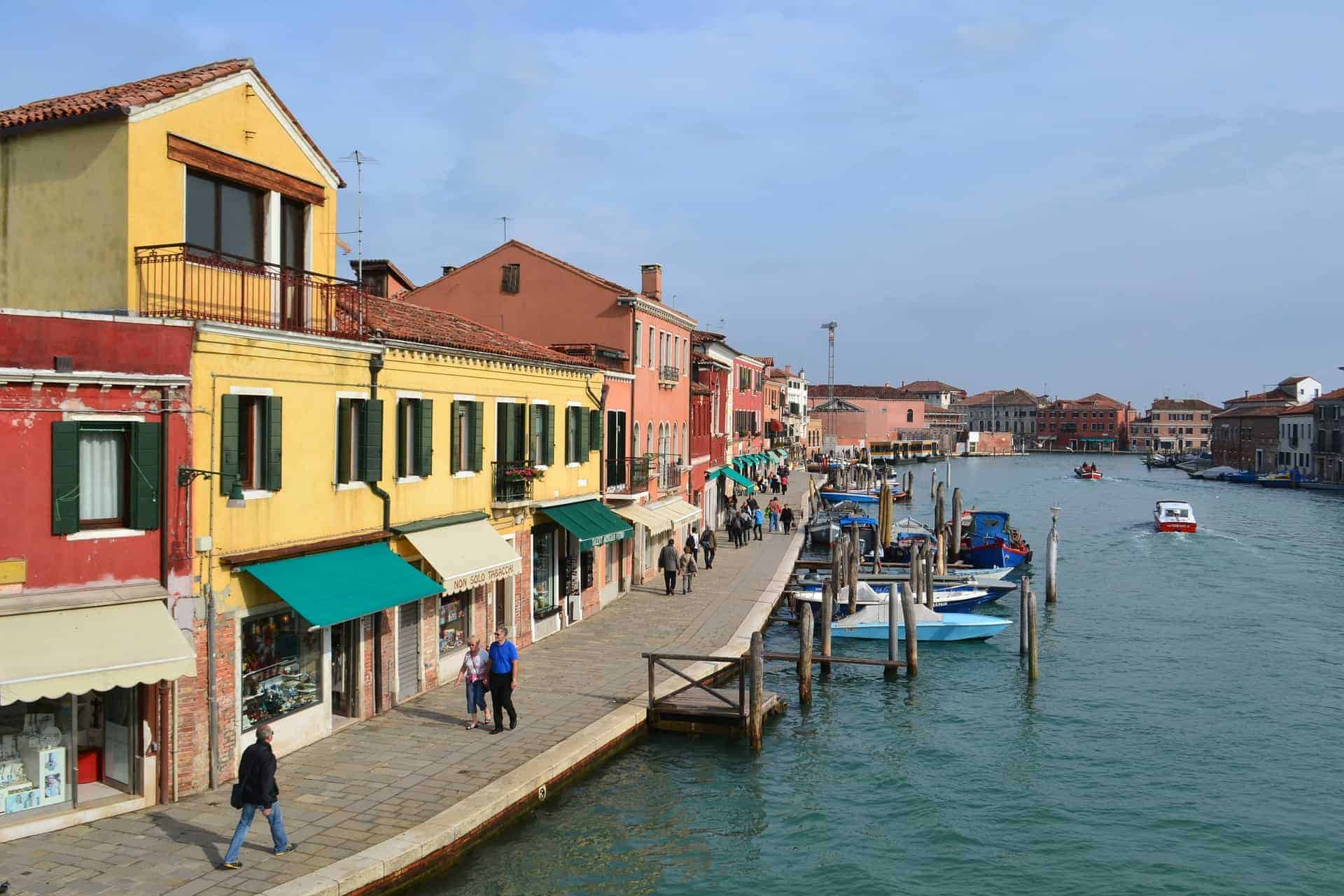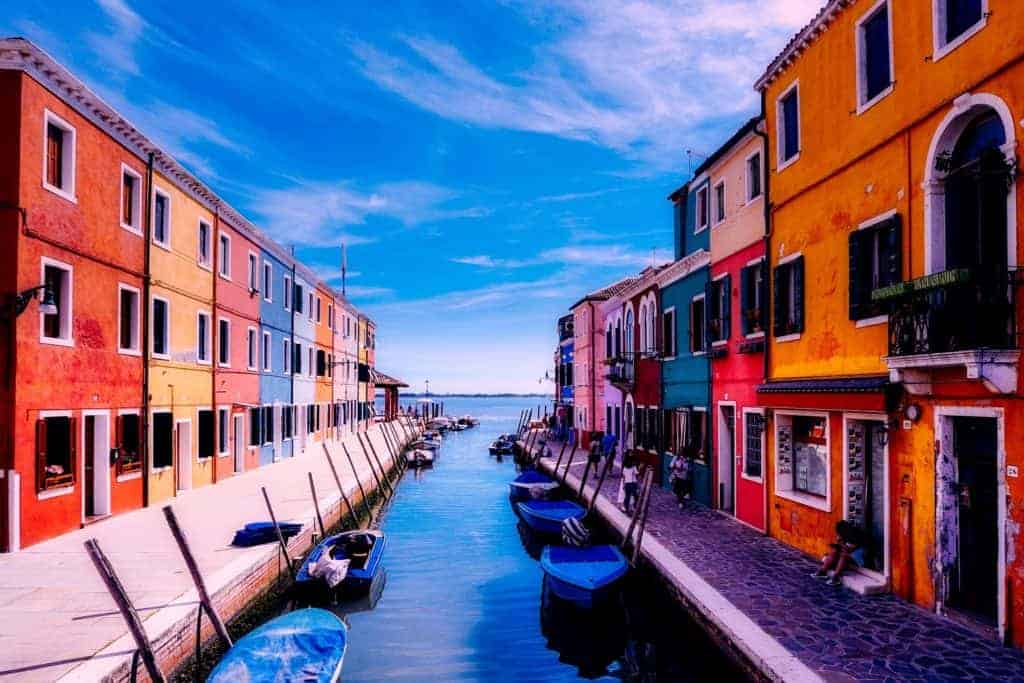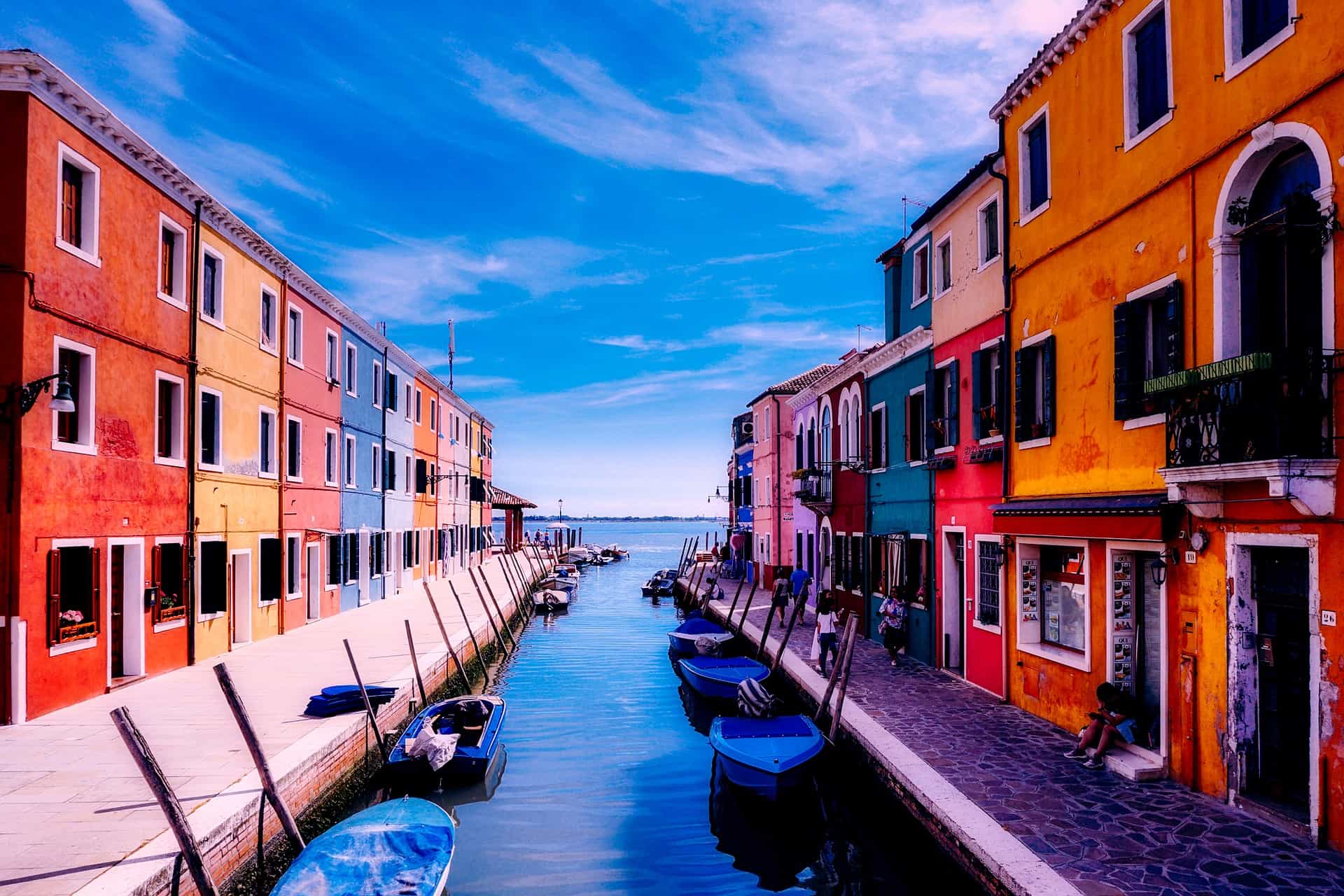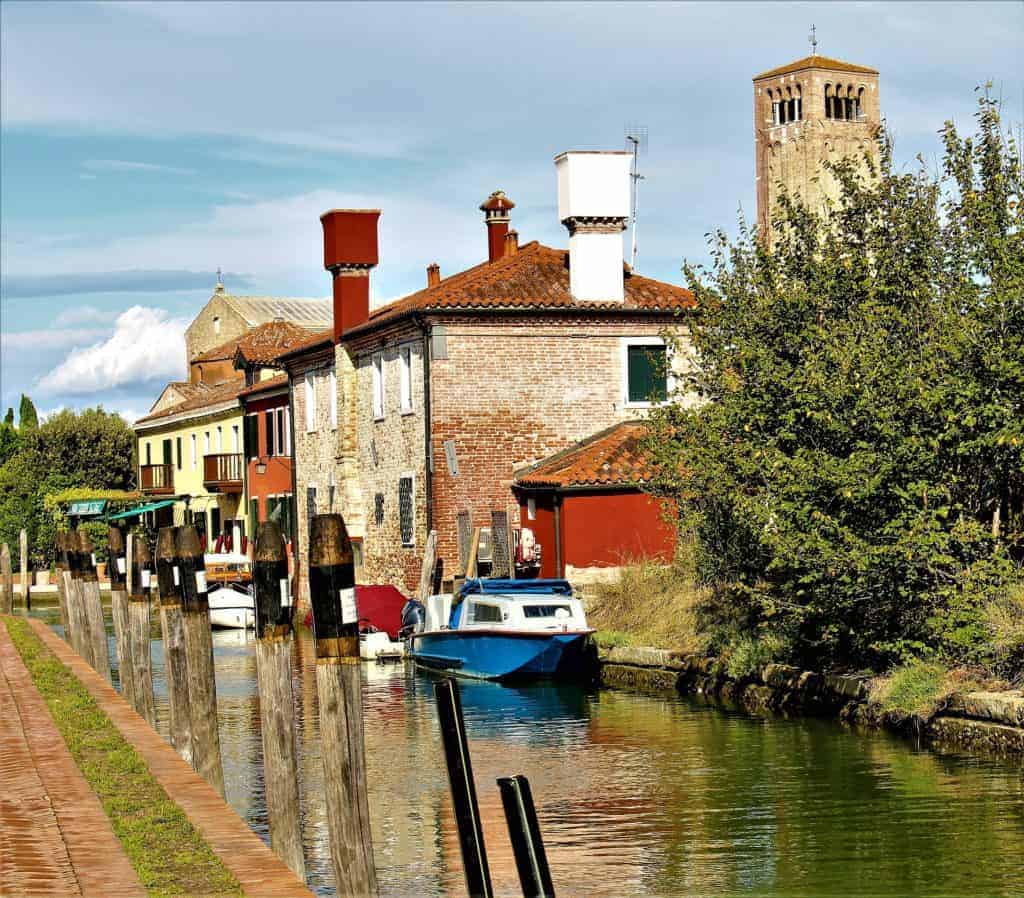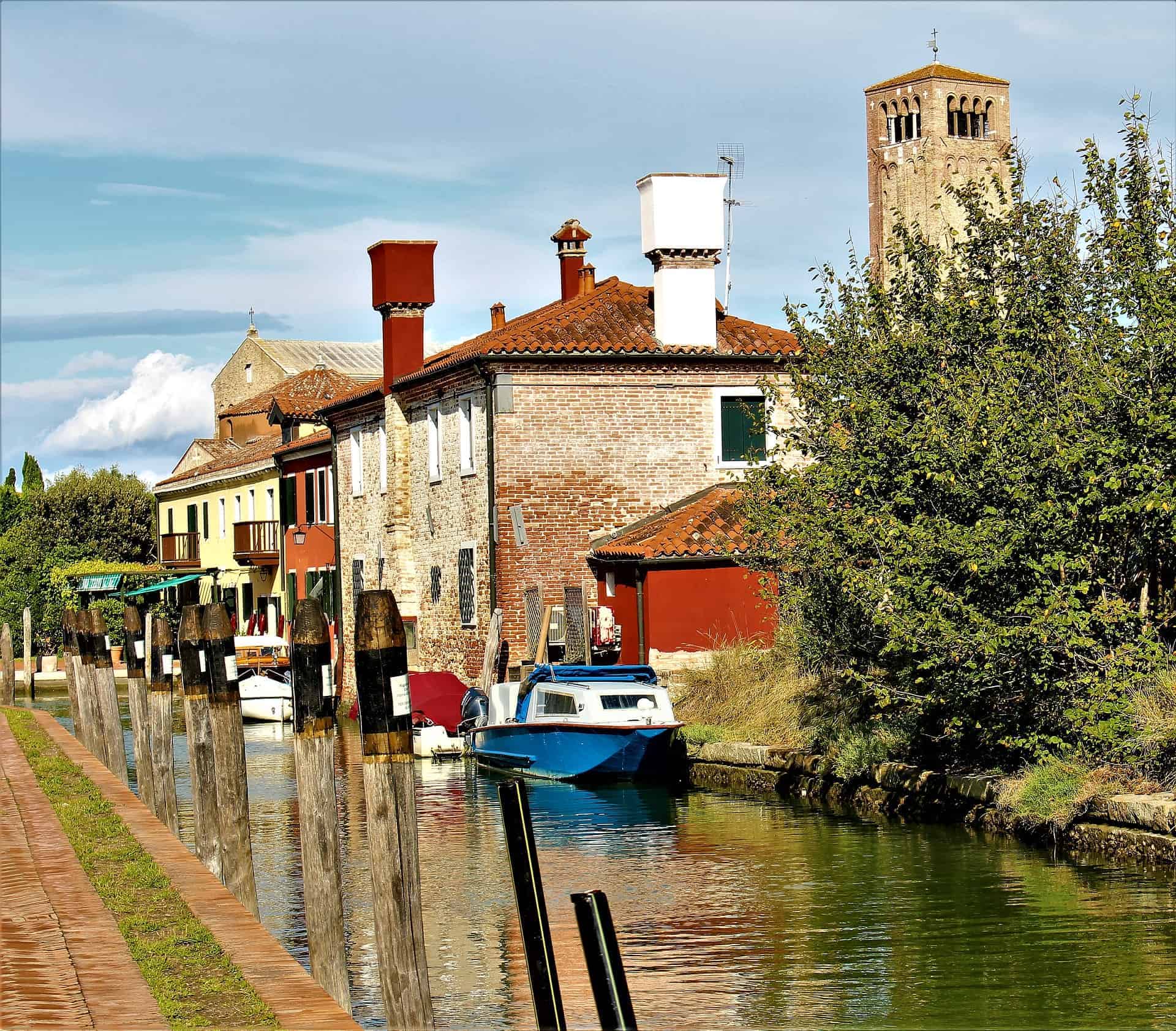 Day 3 & 4 – Travel & Explore Florence
After two days of exploring Venice and its surroundings it is time to make your way to the Venice train station where you will begin your journey to your next destination of Florence – a city filled with incredible museums, art galleries, viewpoints and gardens.
The train ride to Florence should take approximately two hours and you can check the schedule as there should be plenty of trains heading there at all times of day.
Try and catch an earlier train so you arrive in Florence by mid morning time and you will have at least a half-day to explore the city. Check into your hotel and grab some lunch before setting out for the remainder of the afternoon.
» To get the most out of Florence go ahead and take a look at our Two Days in Florence Travel Guide that can help plan your couple days in the city.
While your first two days in Florence will focus in on the city itself, the second two days I mention (Sienna and Pisa) can be done as day trips from Florence. This gives you the chance to stay in Florence for a couple extra nights, when you will be able to enjoy the city during the evening times as well.
Day 1
(1) Accademia Gallery (The David)
(2) Cattedrale di Santa Maria del Fiore
(3) Duomo Climb
(4) La Basilica di Santa Croce
Day 2
(1) Piazza della Signoria
(2) Palazzo Vecchio and/or (3) Uffizi Gallery
(4) Ponte Vecchio
(5) Boboli Gardens
(6) Piazzale Michelangelo
» Take a look at some Florence hotels for nights 3, 4, 5 and 6 of the itinerary «
Recommended hotel options for your time in Florence:
1) Hotel Paris
5) Firenze Number Nine Wellness Hotel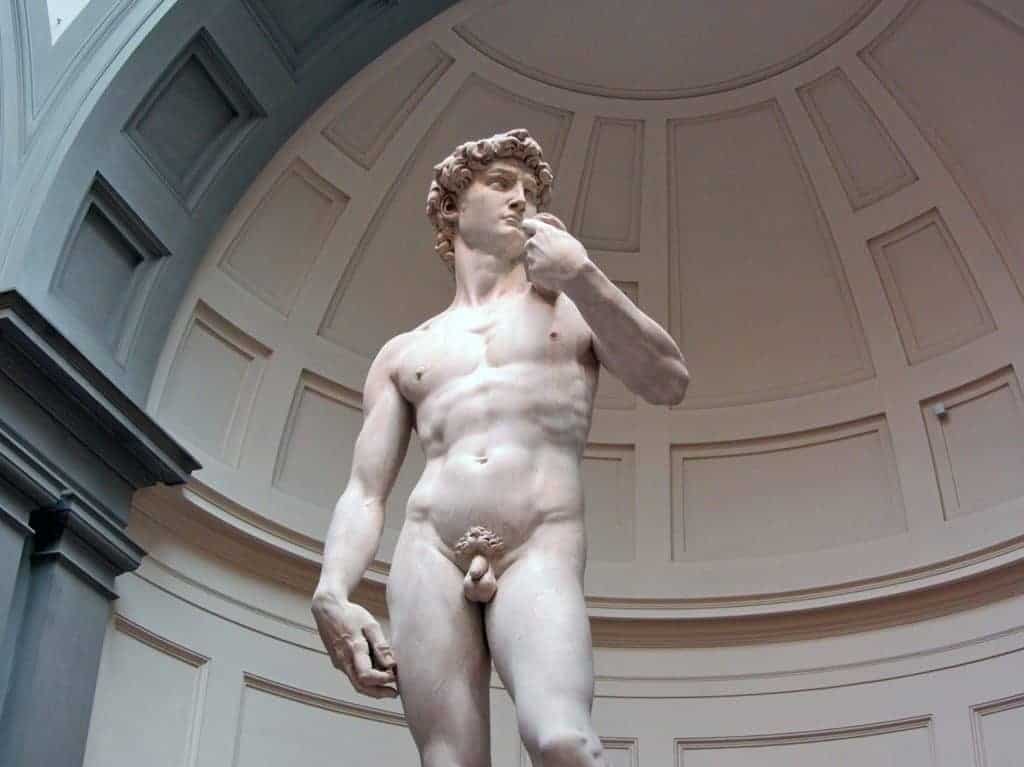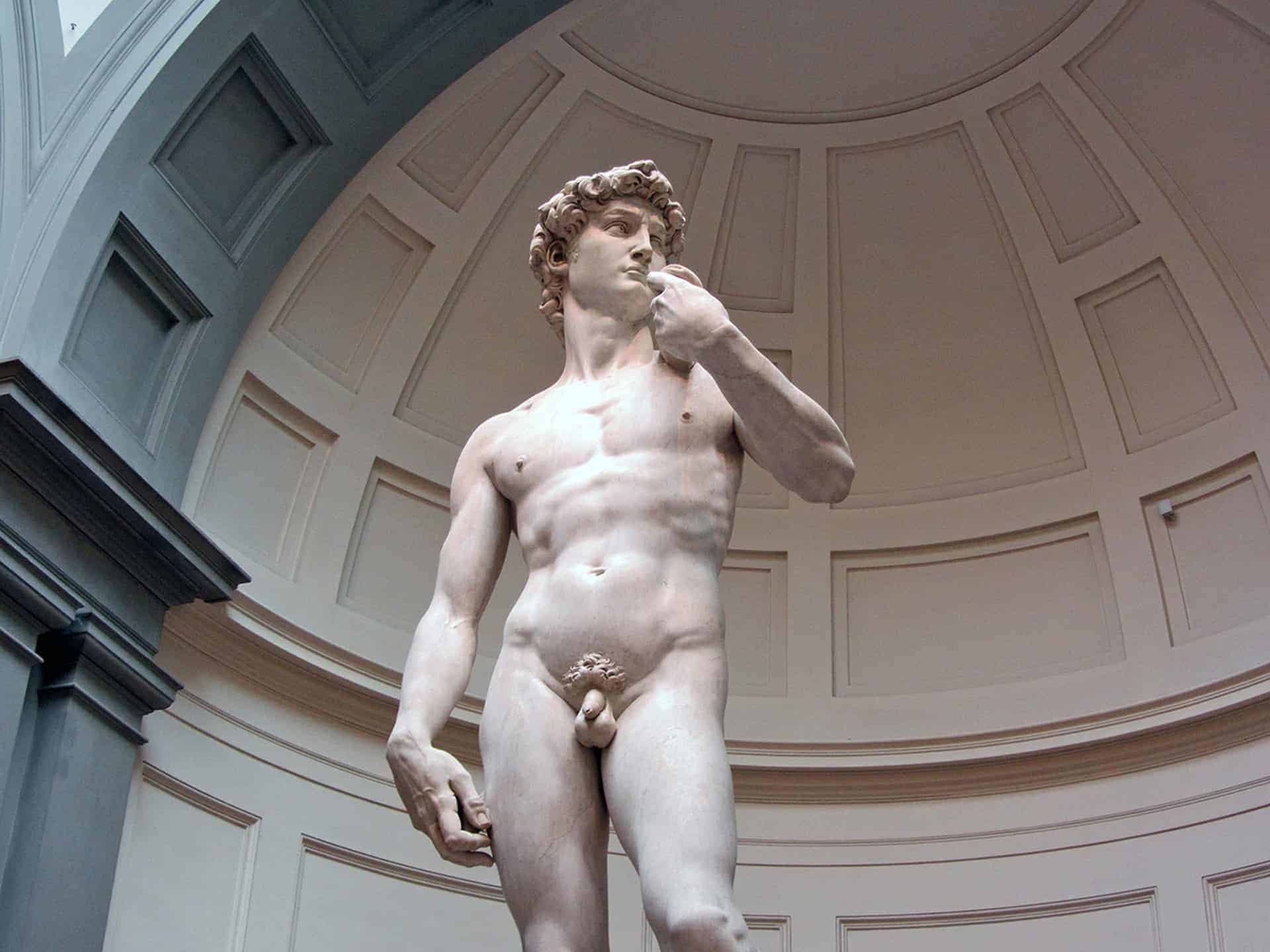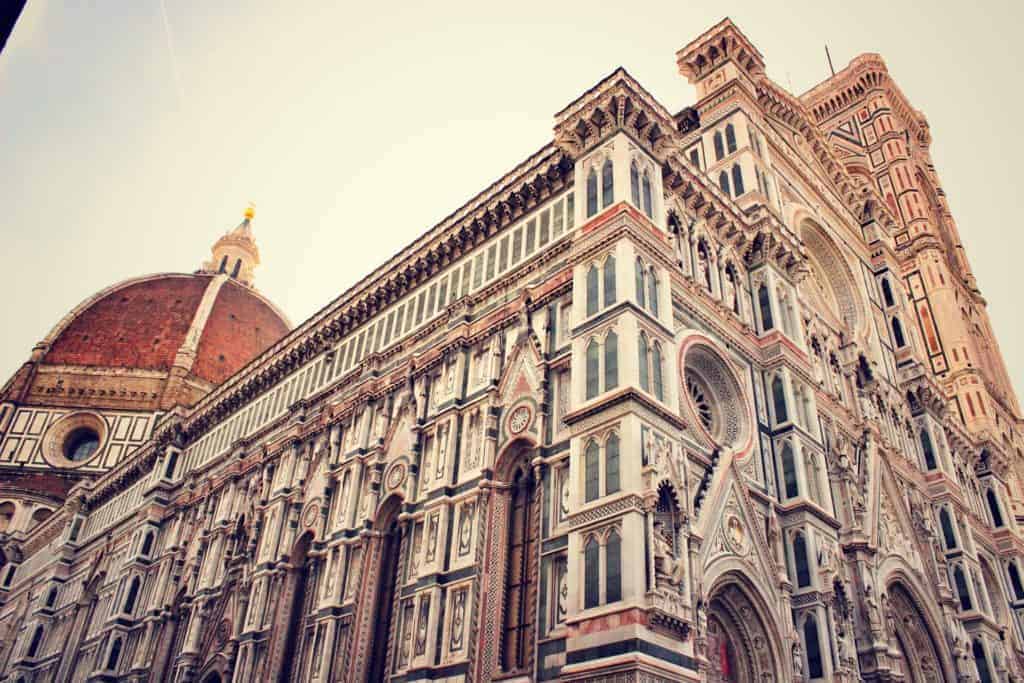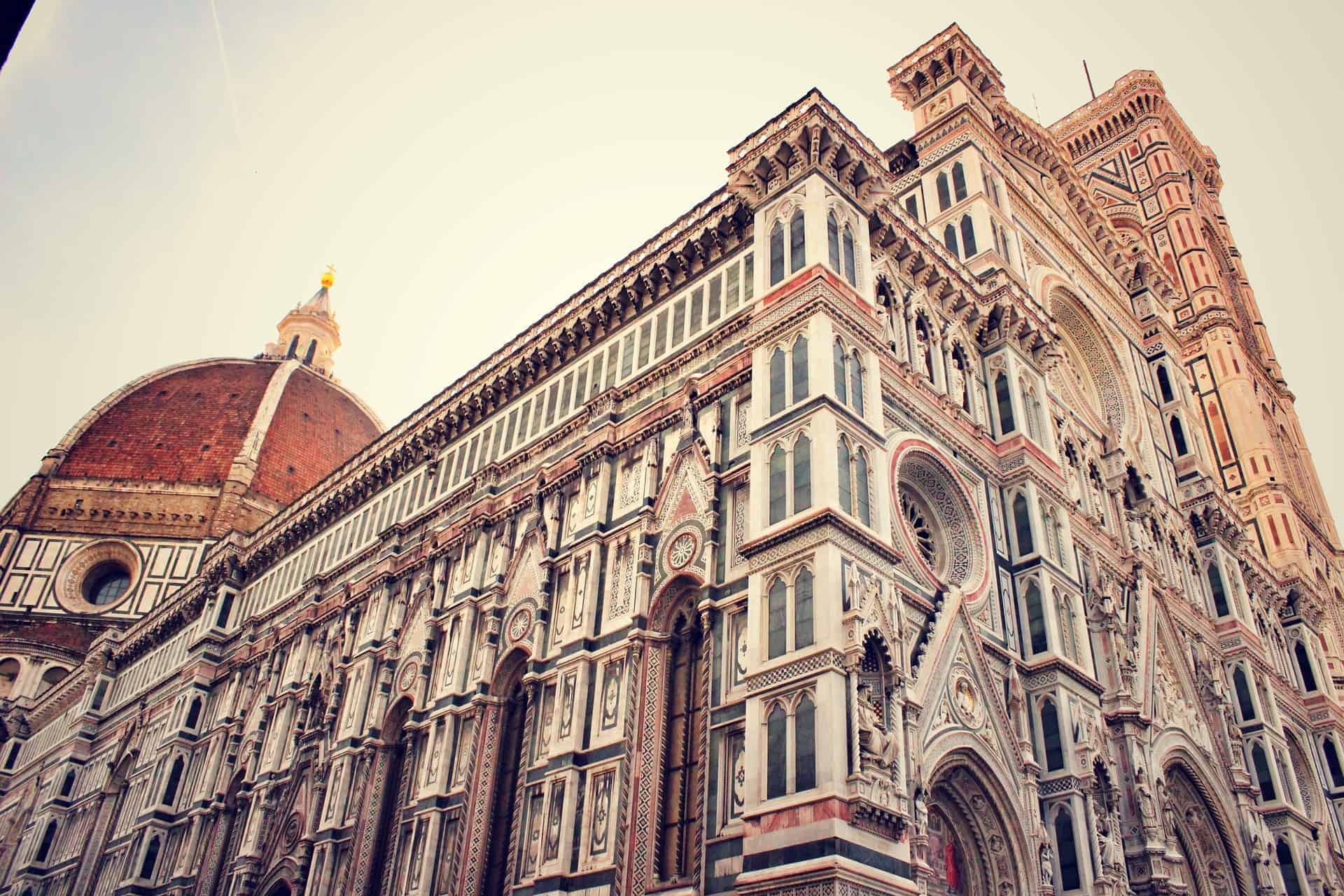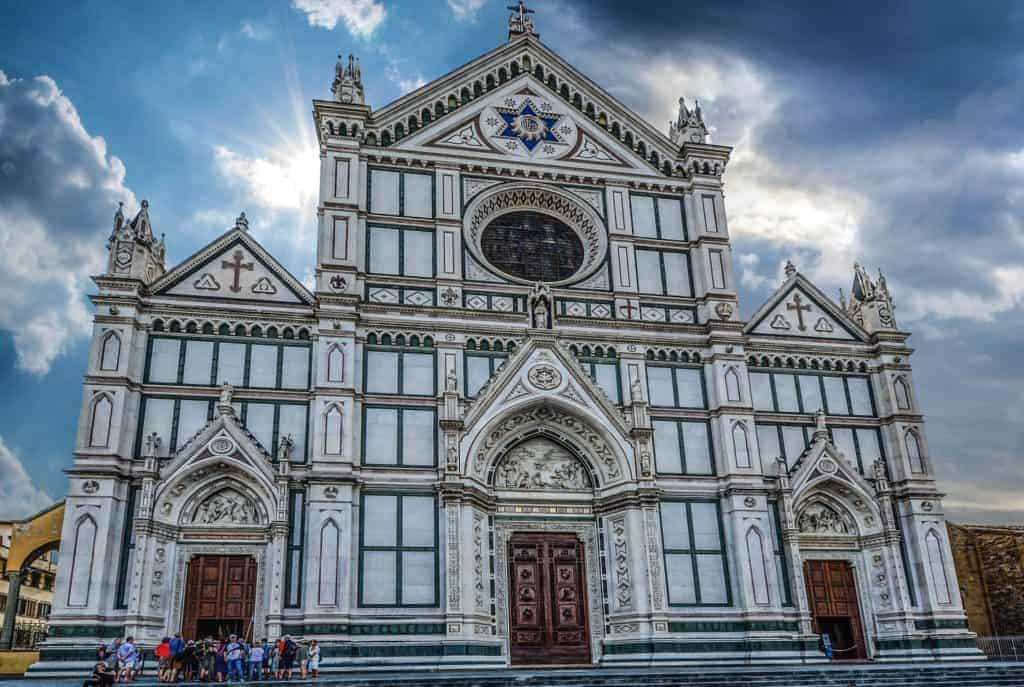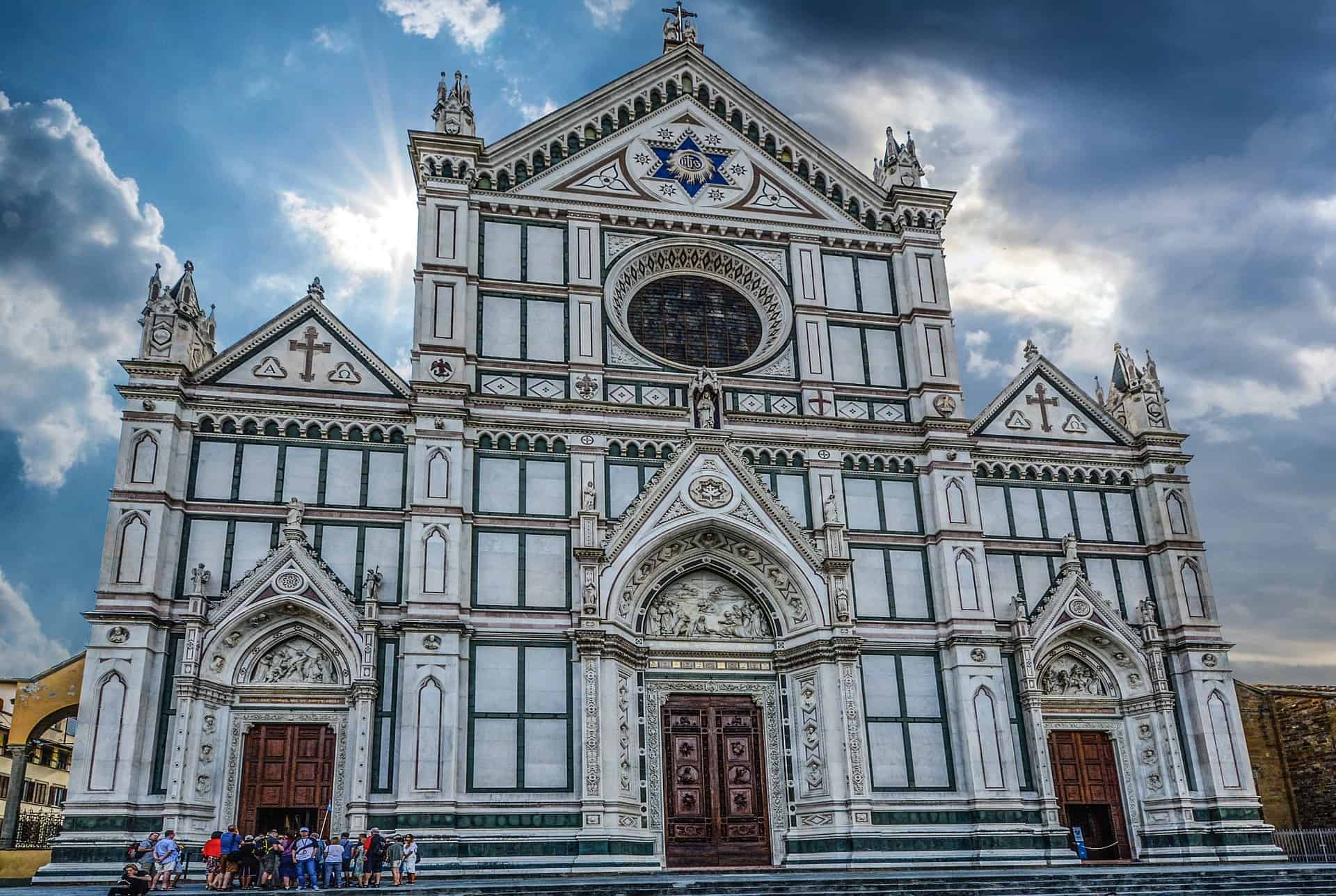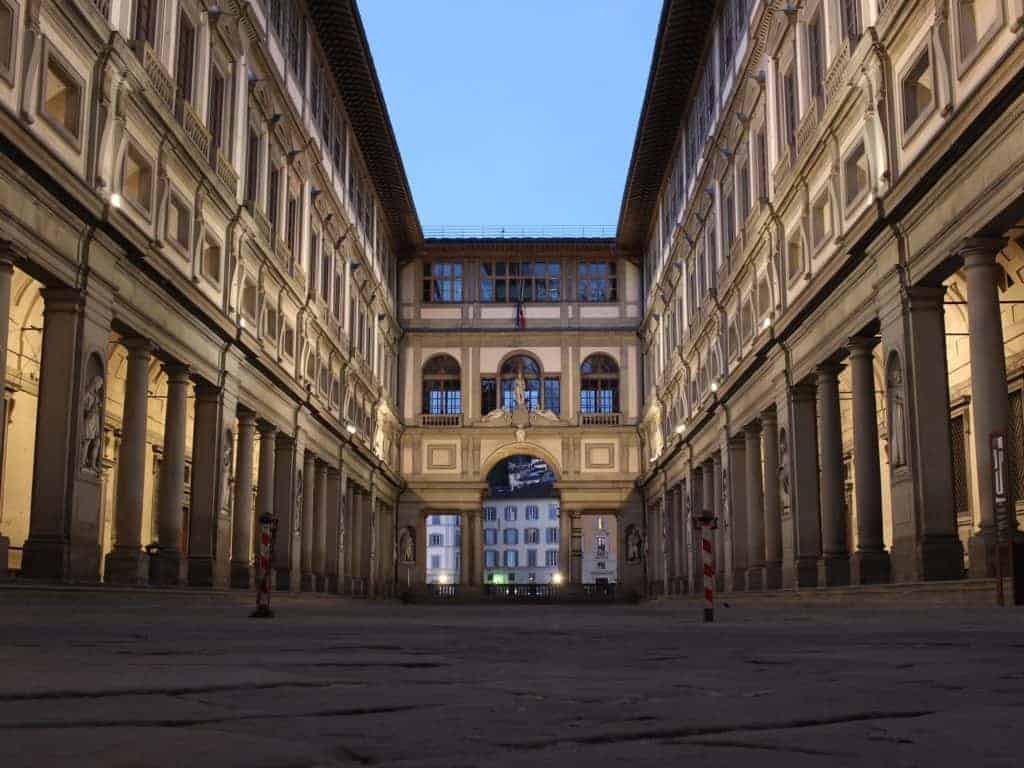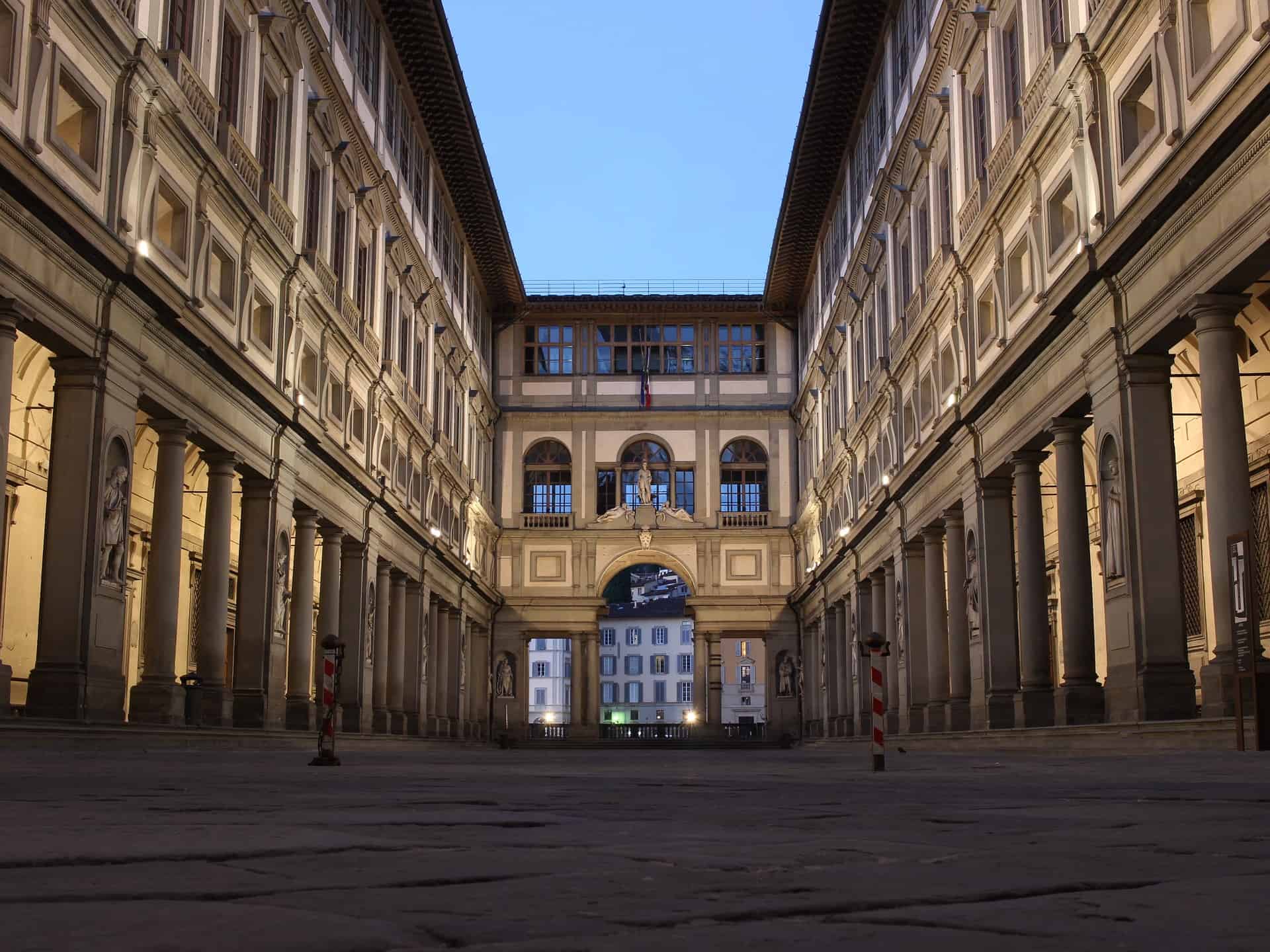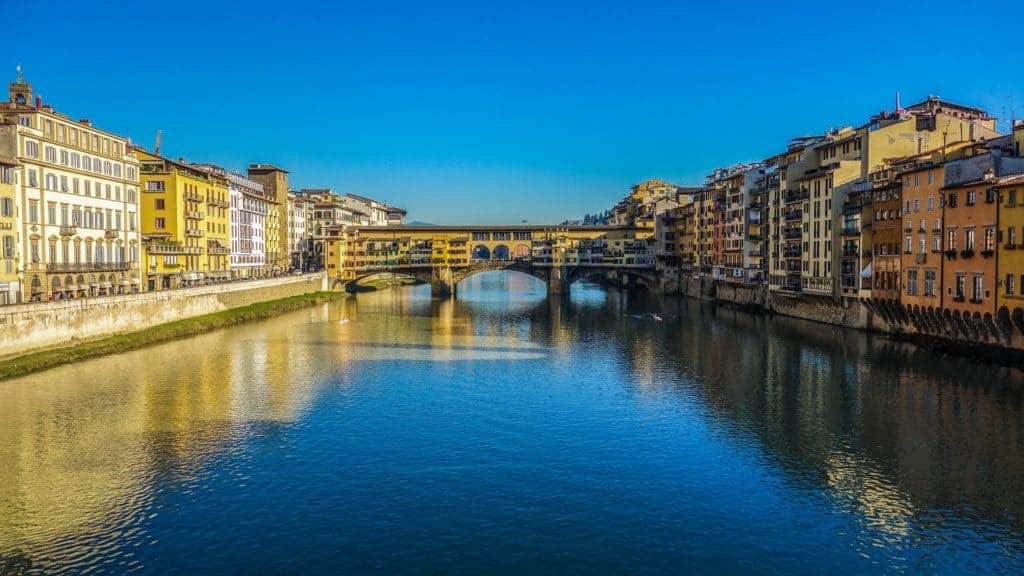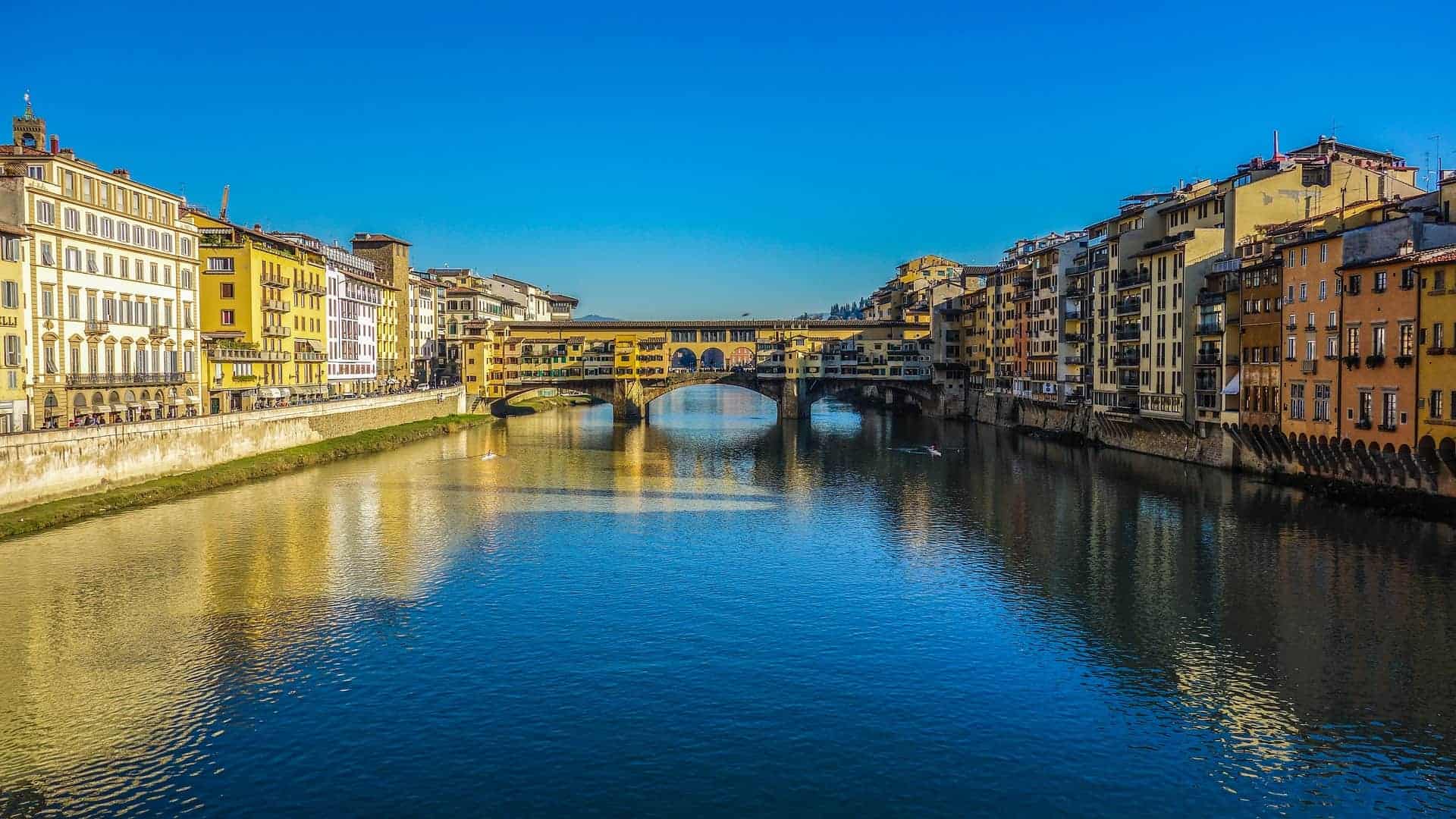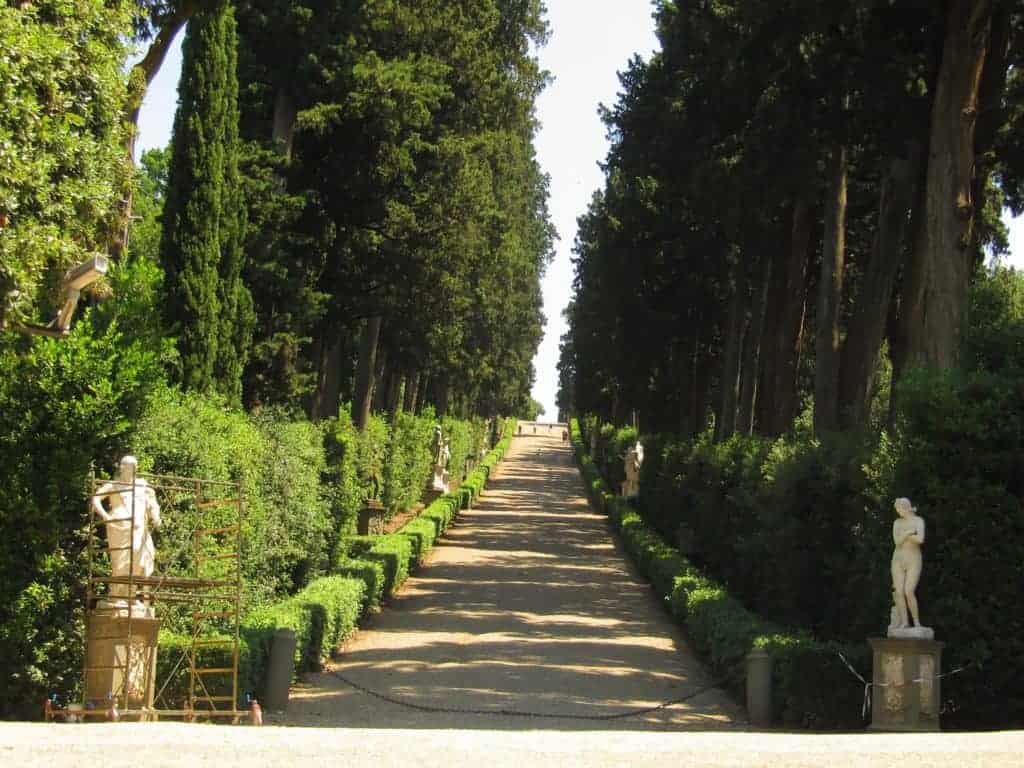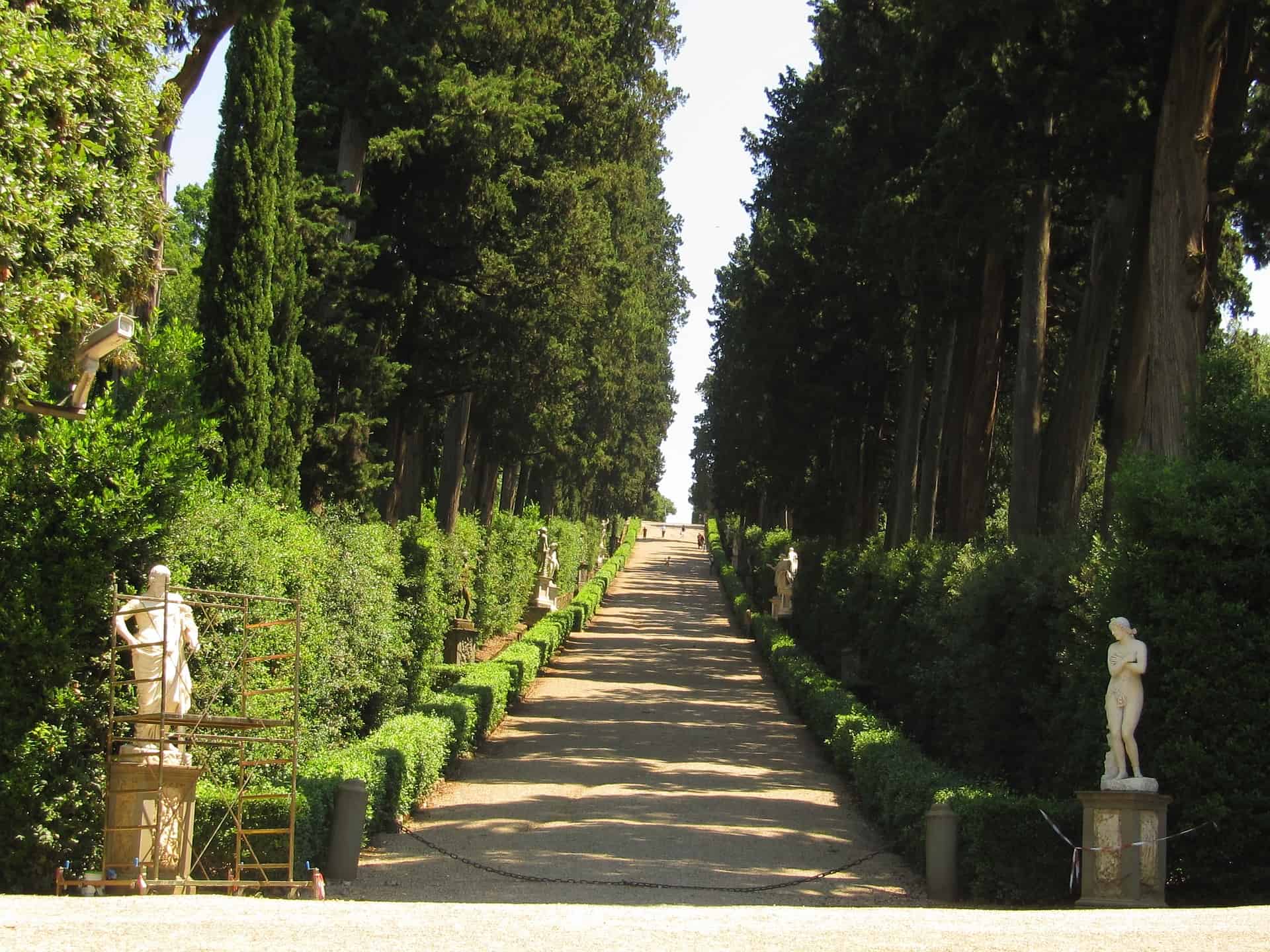 Day 5 – Day Trip to Siena
​After two days of exploring the city of Florence, it's time to take a day trip out to Siena. To get to Siena is pretty simple – make your way to the bus station in Florence (which is right next to the train station), and after a 90-minute ride or so you will end up in the city center around Piazza Antonio Gramsci.
There are plenty of busses that make the route and you can buy tickets when you get there or to play it safe head to the bus station the day before to purchase tickets for an exact time.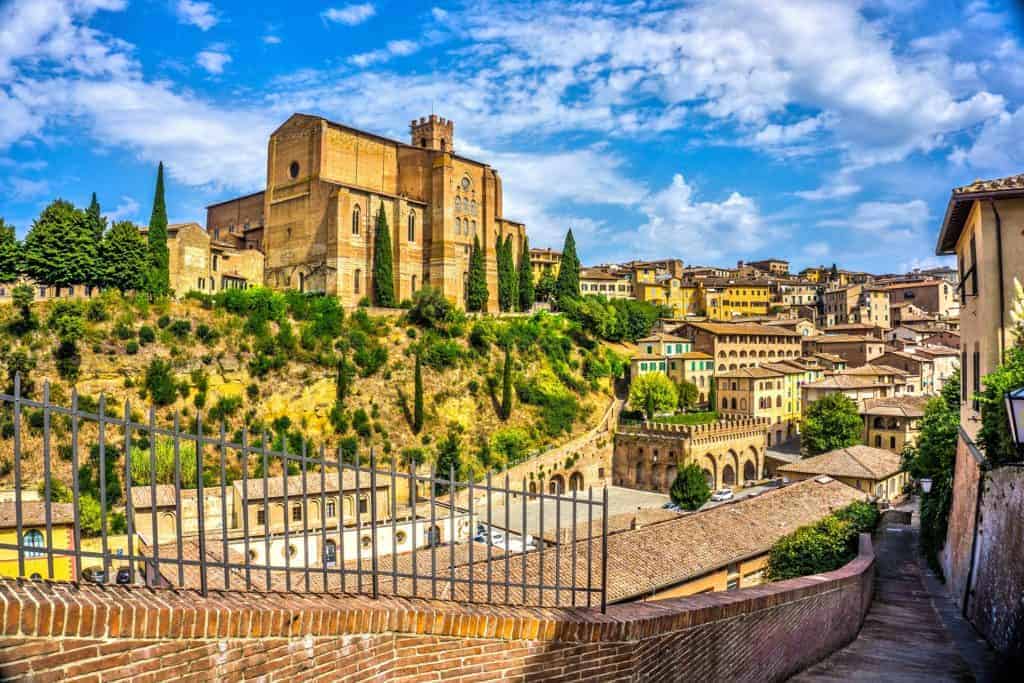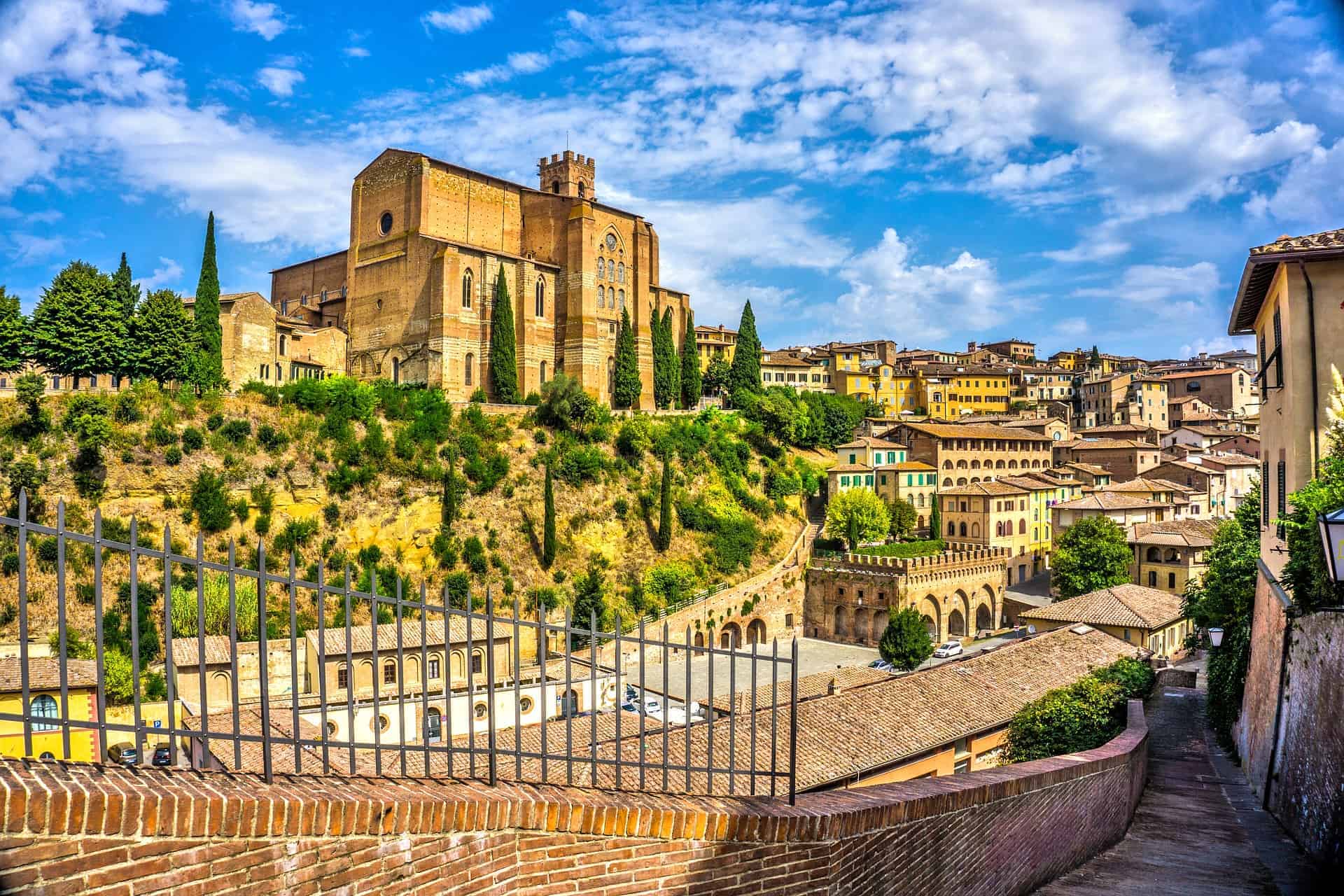 Once you arrive in Siena you will be greeted by a beautiful walled old city full of hilly winding streets, plazas and home to the famous Palio race (held on July 2nd and August 16th).
If you happen to be in Italy during one of these dates you can definitely check it out, however it will be absolutely packed with people!
The main square here (and where the Palio is held) is Piazza del Campo – a unique and historical sloped piazza, where you will find plenty of restaurants and coffee shops in the vicinity.
Sitting at the base of the slope is Palazzo Pubblico, the town hall of Siena. You can visit the museum that sits inside here and also have the chance to climb the Torre del Mangia bell tower.
Climbing the 400 or so steps to the top is quite the experience as well as the amazing view you will get from above.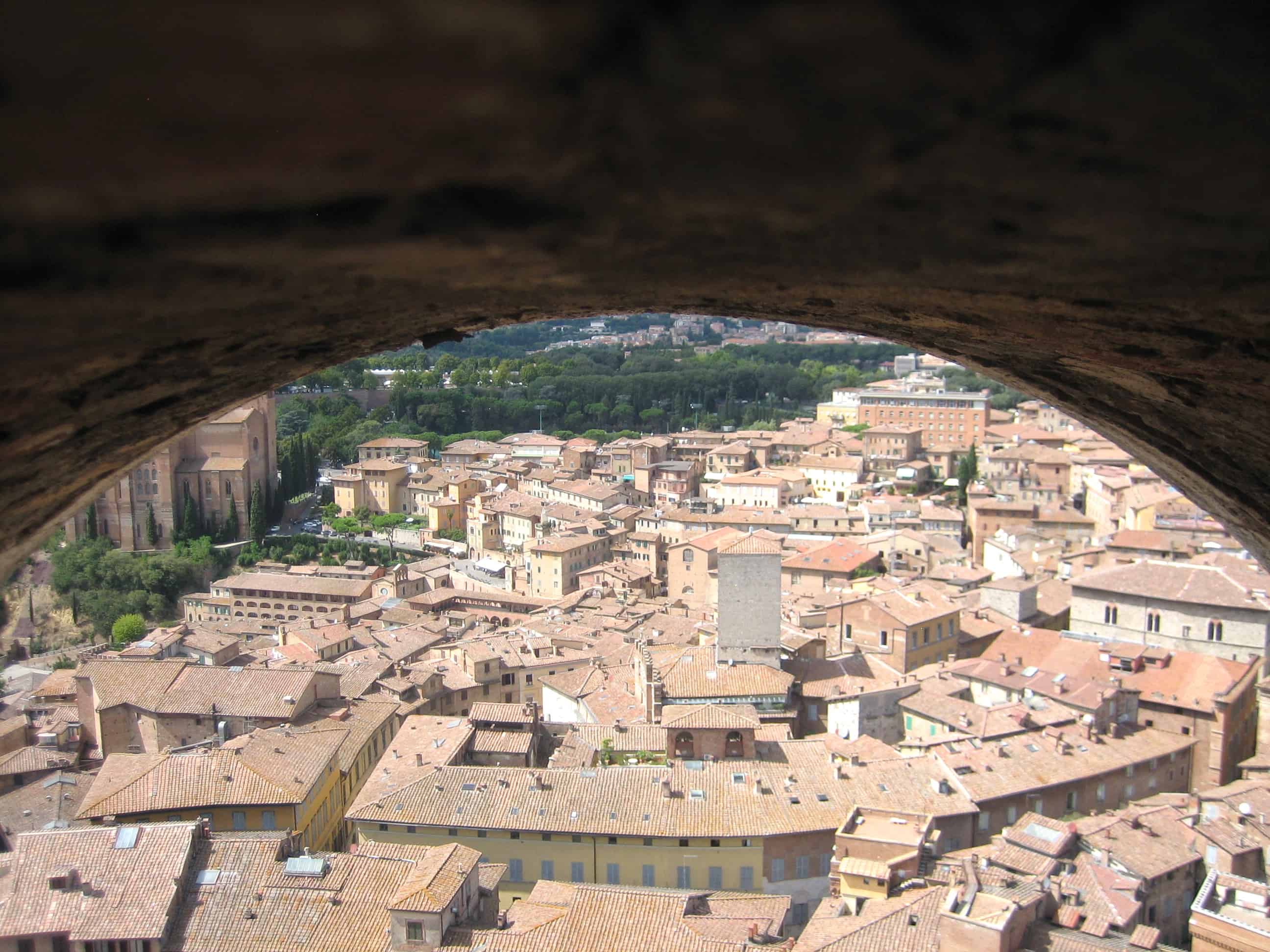 After taking the bus ride, roaming the streets and plazas, and climbing to the top of the city throughout the morning, you can find a nice restaurant around the area as you enjoy the city around you.
Up next is the Siena Cathedral – an amazing piece of architecture with huge striped columns and arches throughout. You will find detailed mosaics and other types of artwork as you walk through the complex.
Besides for the Cathedral there are some other smaller places to visit right around the area including The Baptistery of San Giovanni ,The Crypt , and The Museo dell'Opera.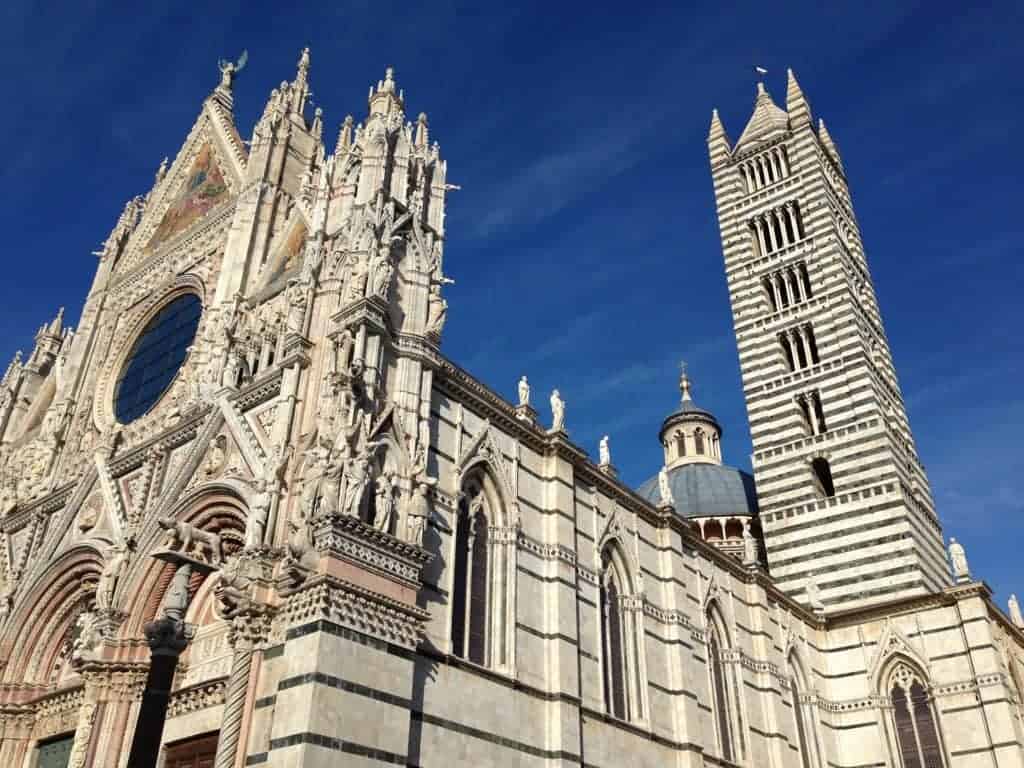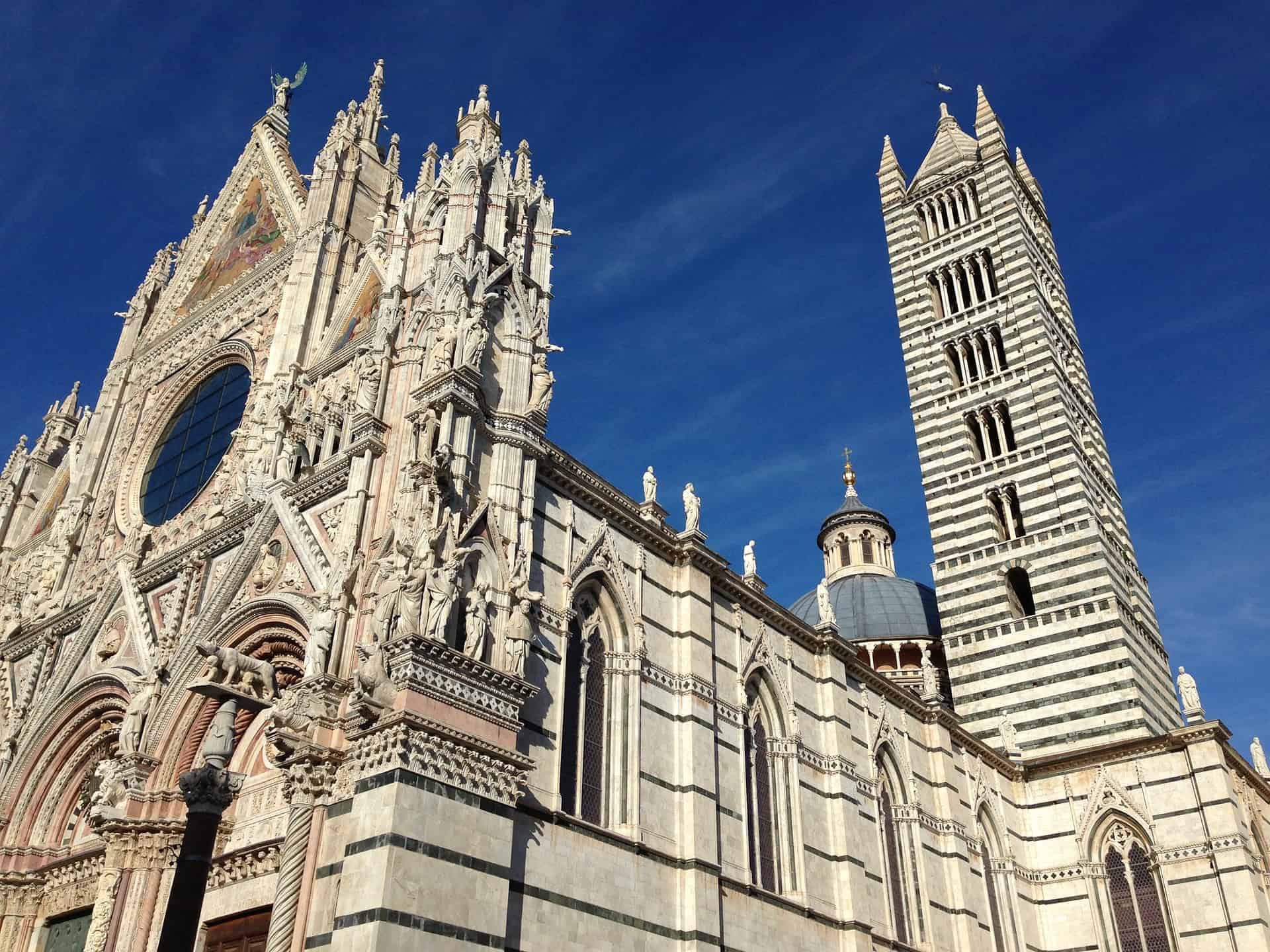 You will also want to give yourself some time to just enjoy the city, walk around, and get some shopping in. Once you have had enough time in Siena, take the bus back to Florence and call it a day.
​

Day 6 – Pisa
​It is time to head outside the city once again on a quick train ride to Pisa! There are plenty of trains that can take you the hour or so to Pisa quickly and efficiently. Obviously the main attraction here will be the famous leaning tower, however there are a few other attractions around the area that you can check out as well.
It is up to you to decide whether you would just like to check out the tower and then head back to Florence or also add in some additional attractions along the way.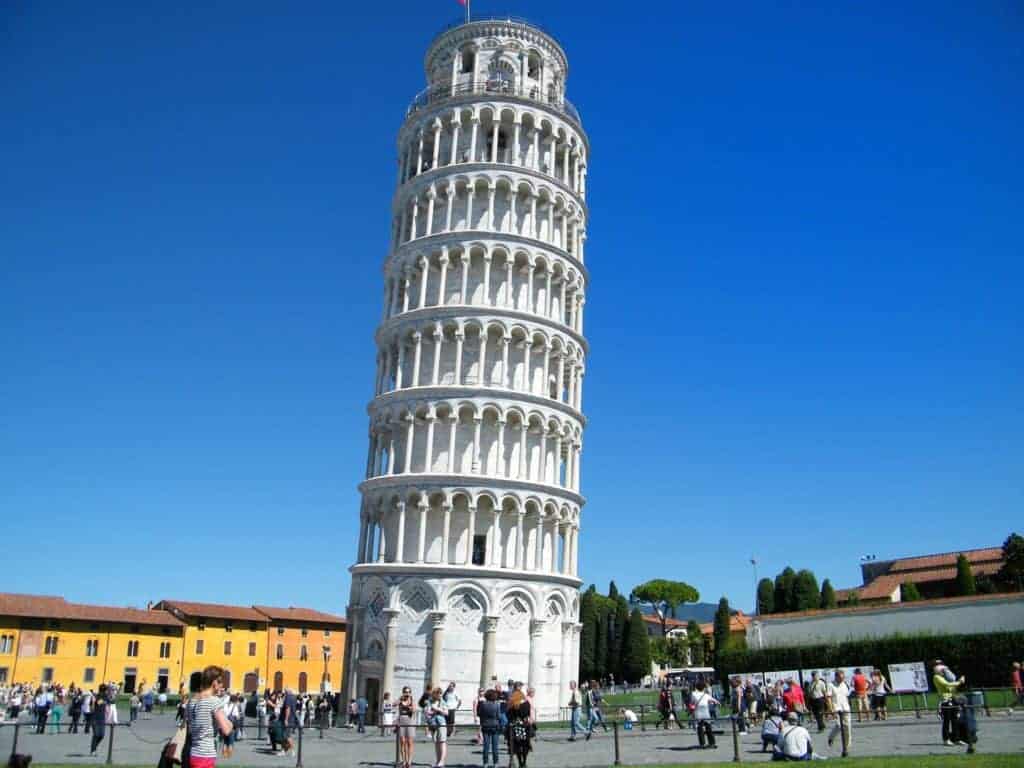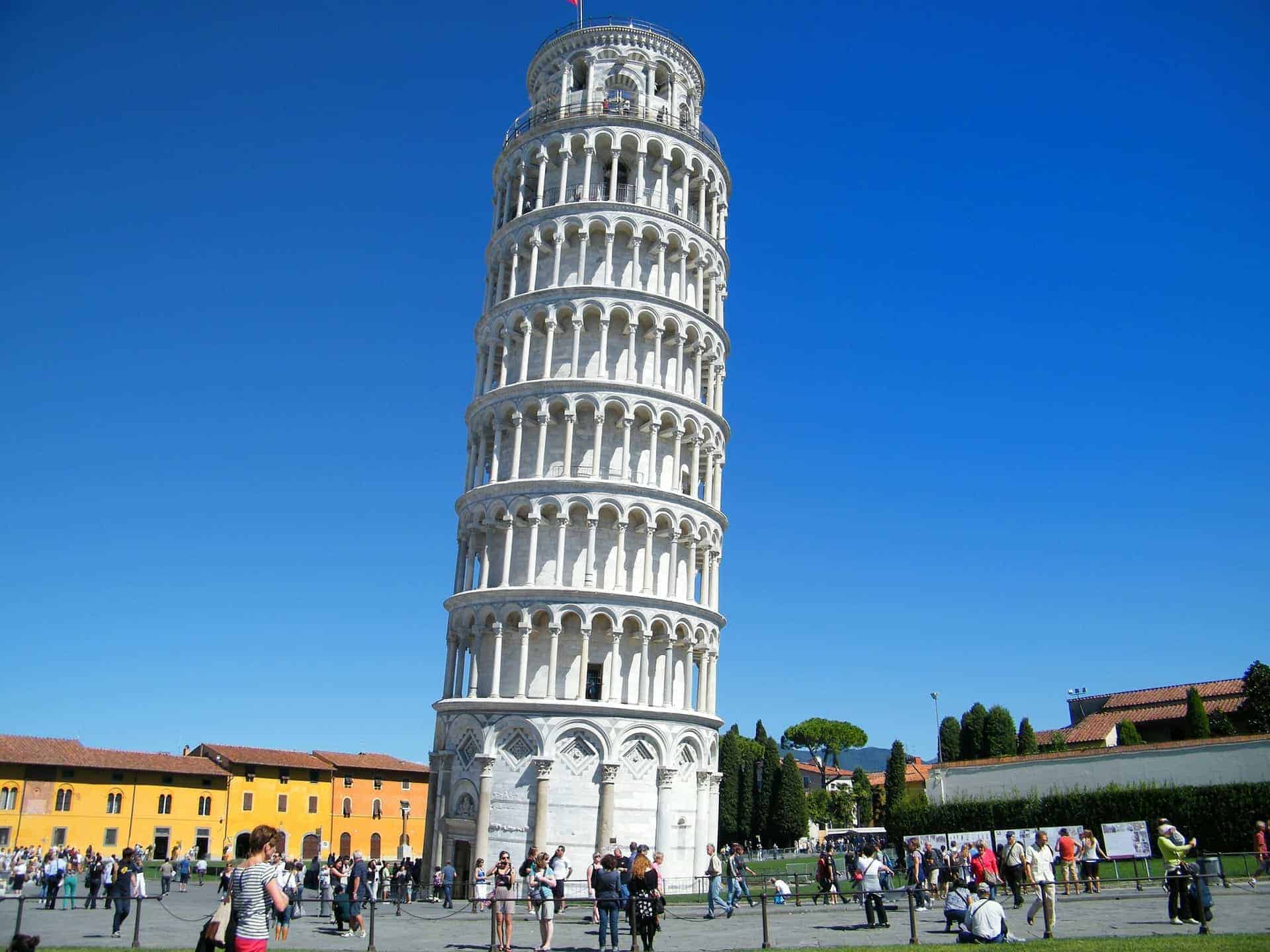 Once you arrive at the train station in Pisa, it is a quick 10-minute cab to arrive at the Leaning Tower of Pisa. Once there you are sure to see a lot of tourists around the piazza area taking their pictures trying to hold the tower up – its actually kind of a funny scene seeing all these people doing this pose.
But you are probably going to do the same, so take your pictures and you can then head up the tower itself. About 300 steps later you will arrive at the top of Pisa and see all of its surroundings.
You can buy your tickets in advance to save some time from waiting in line. The Baptistery, Camposanto, Sinopie Museum, and Cathedral are the other main places you can check out right around the Piazza.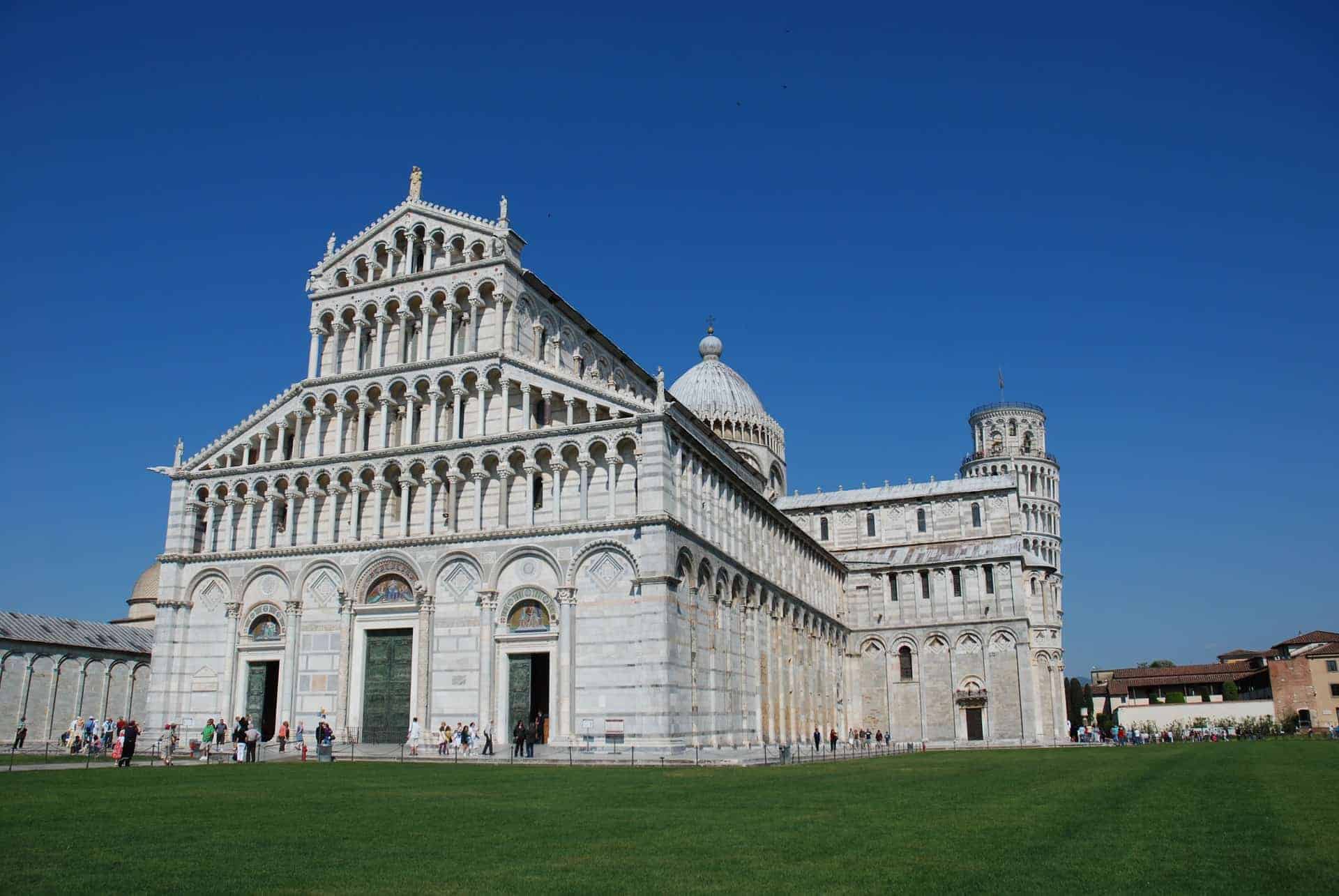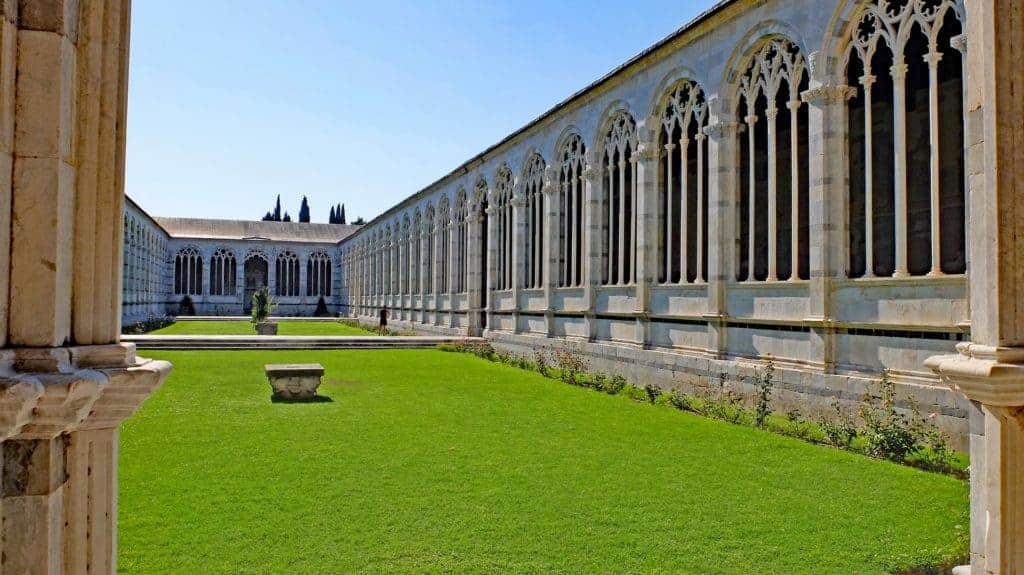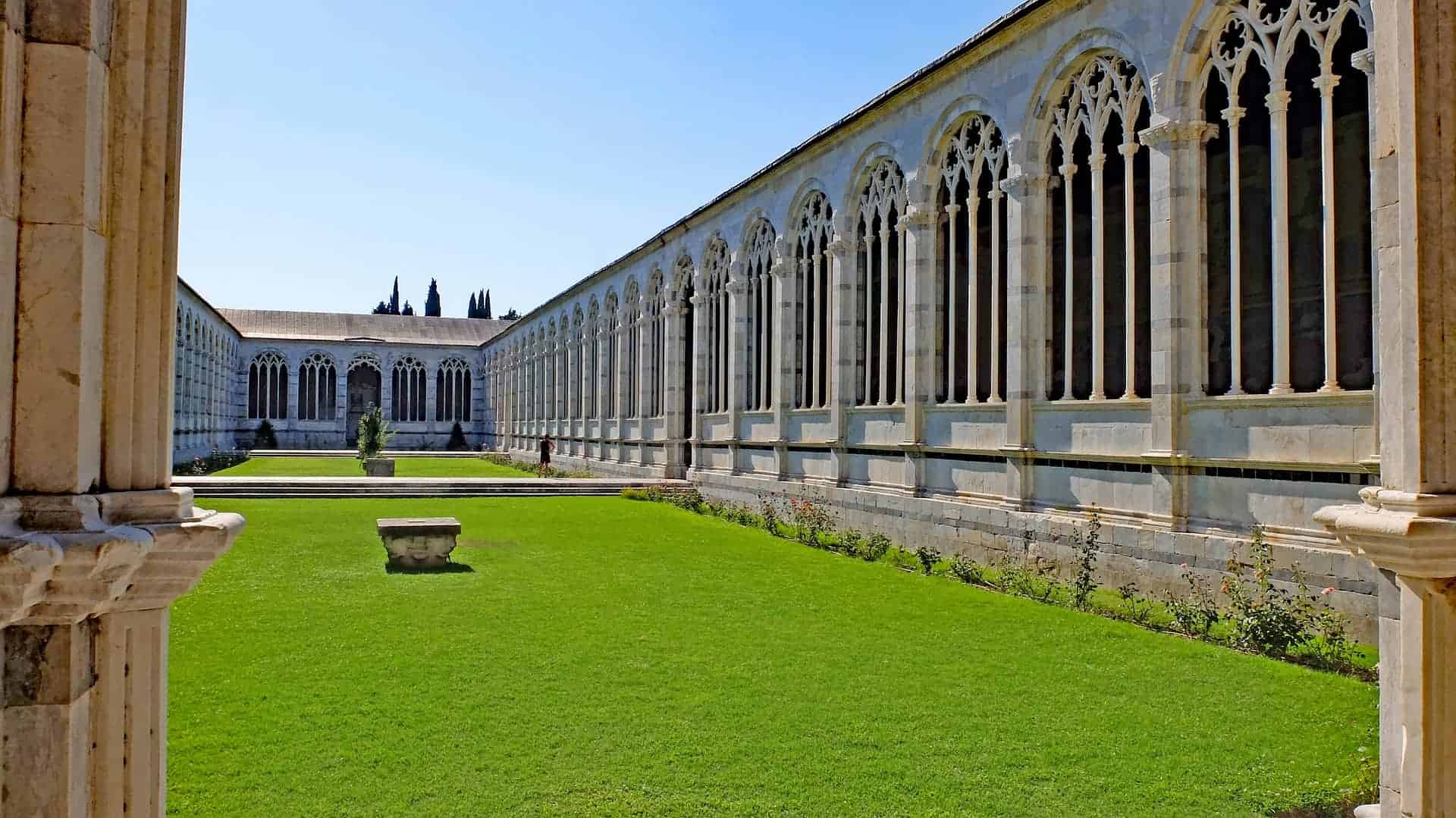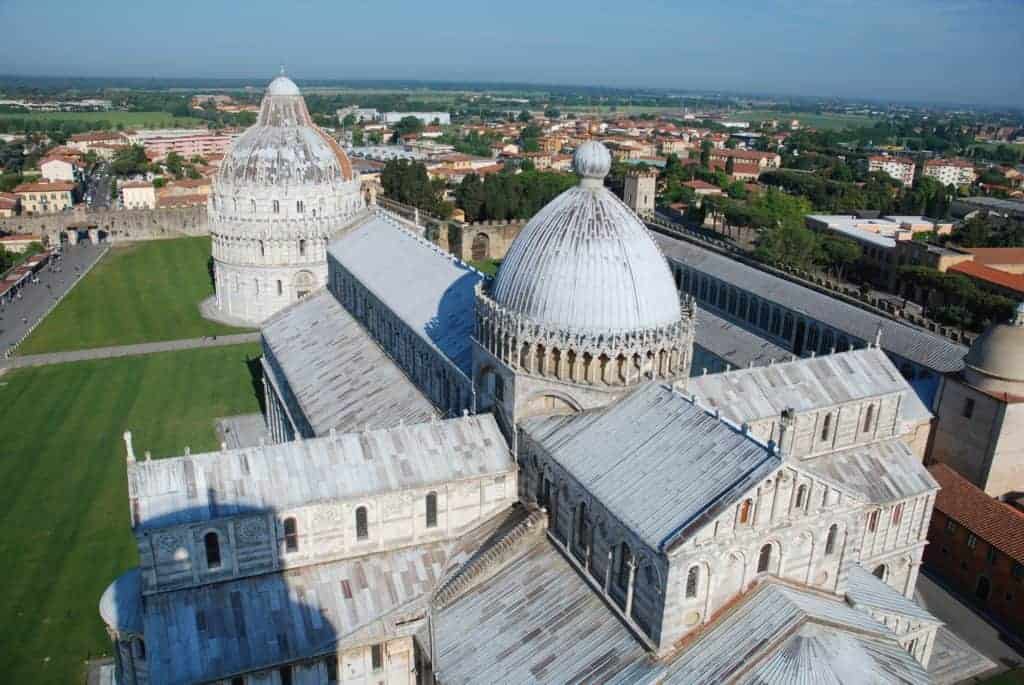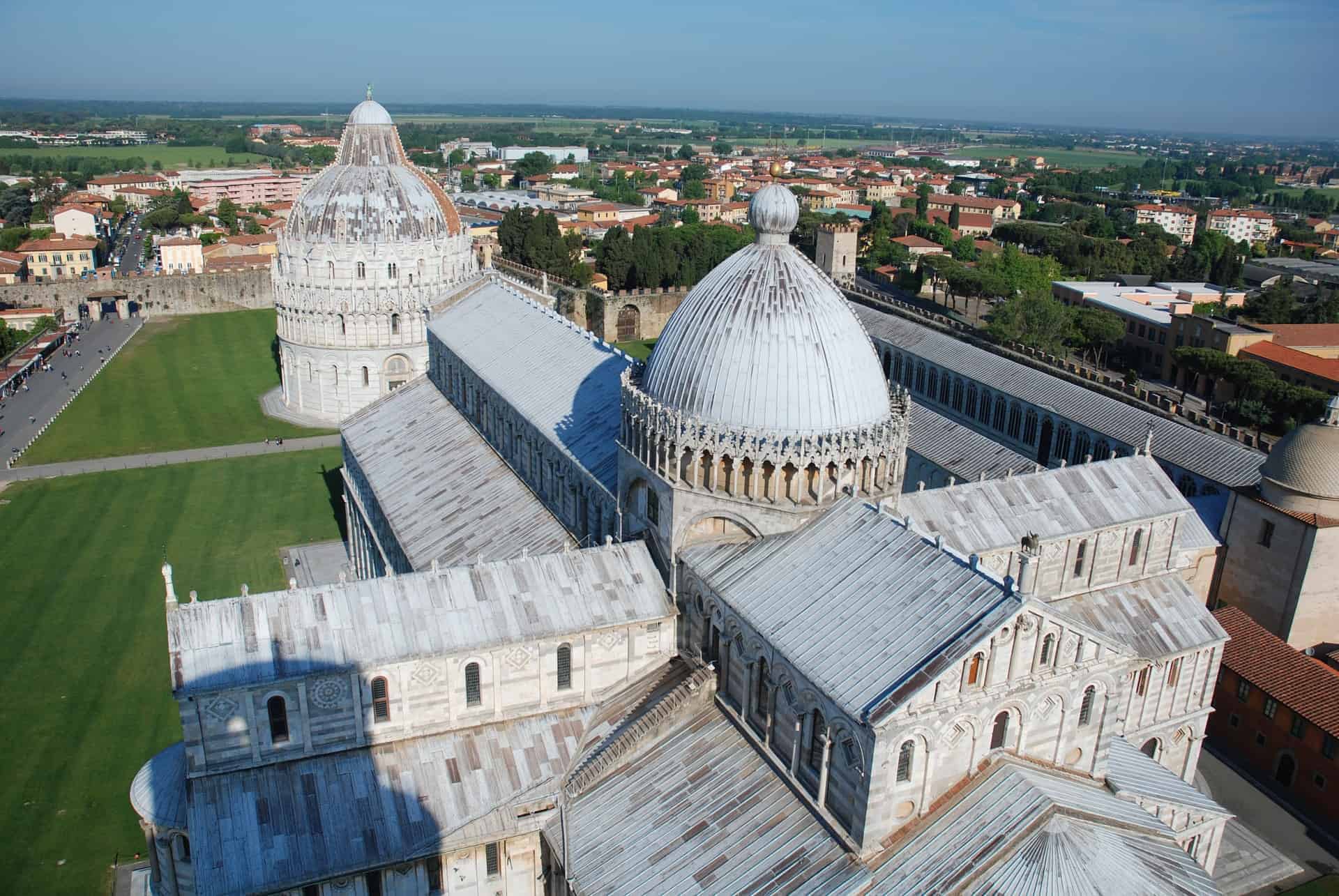 After checking out the tower and some of the other sites, grab some lunch at one of the local restaurants and take some time browsing the market stalls selling all types of goods. It will also be nice to just walk the city streets, getting a feel for the city and enjoying your time here.
Once you have had enough time in Pisa, take the train back to Florence where you should still have some time to wander around before calling it a day and getting ready for Rome!
Day 7 – Travel to Rome & Vatican City
​After four days in Florence and its nearby cities it is time to head to the capital of Italy – Rome. There are plenty of trains all throughout the morning that will take you the 90 or so minutes south.
Once again try and get into Rome earlier than later so you will have more time to enjoy the city. After checking into your hotel and grabbing some lunch it is time to already visit another country – Vatican City!
The main attractions in Vatican City include Saint Peter's Square, the Vatican Museums, the Sistine Chapel, and Saint Peter's Basilica. These can all easily be done in a few hours around the area as you enjoy your first day around Rome.
» For an in depth guide about this experience check out our writeup of Visiting the Vatican
« Take a look at Rome hotels for nights 7, 8 and 9 of your trip «
For highly rated hotels with great location & price, check out these for your stay in Rome: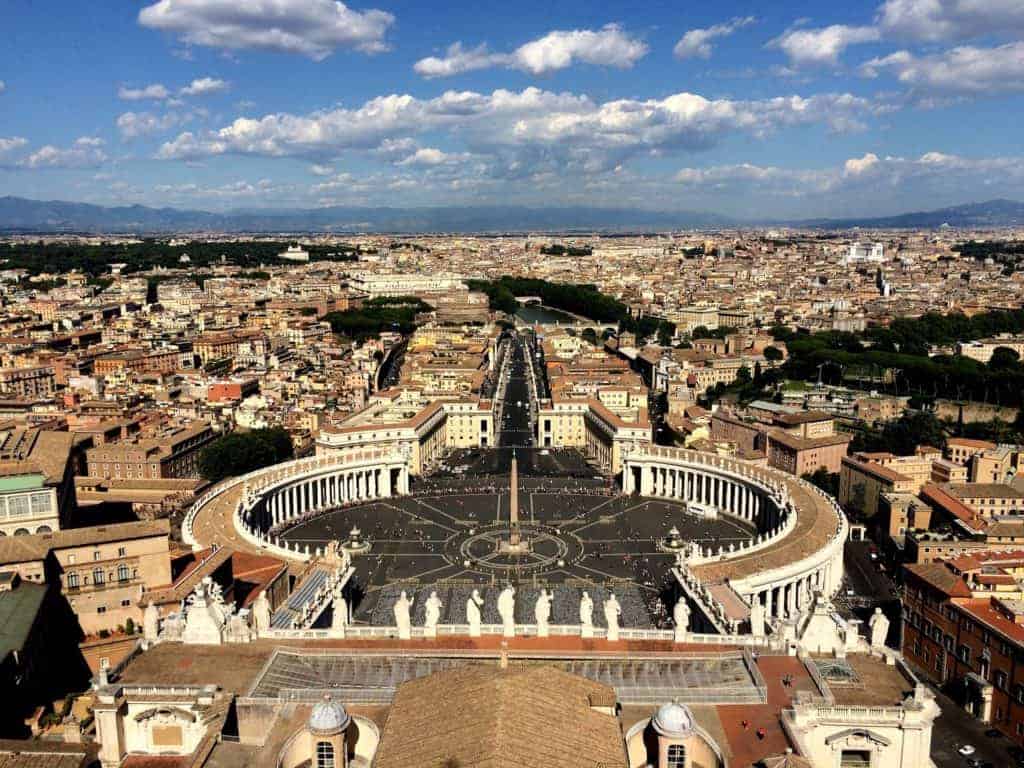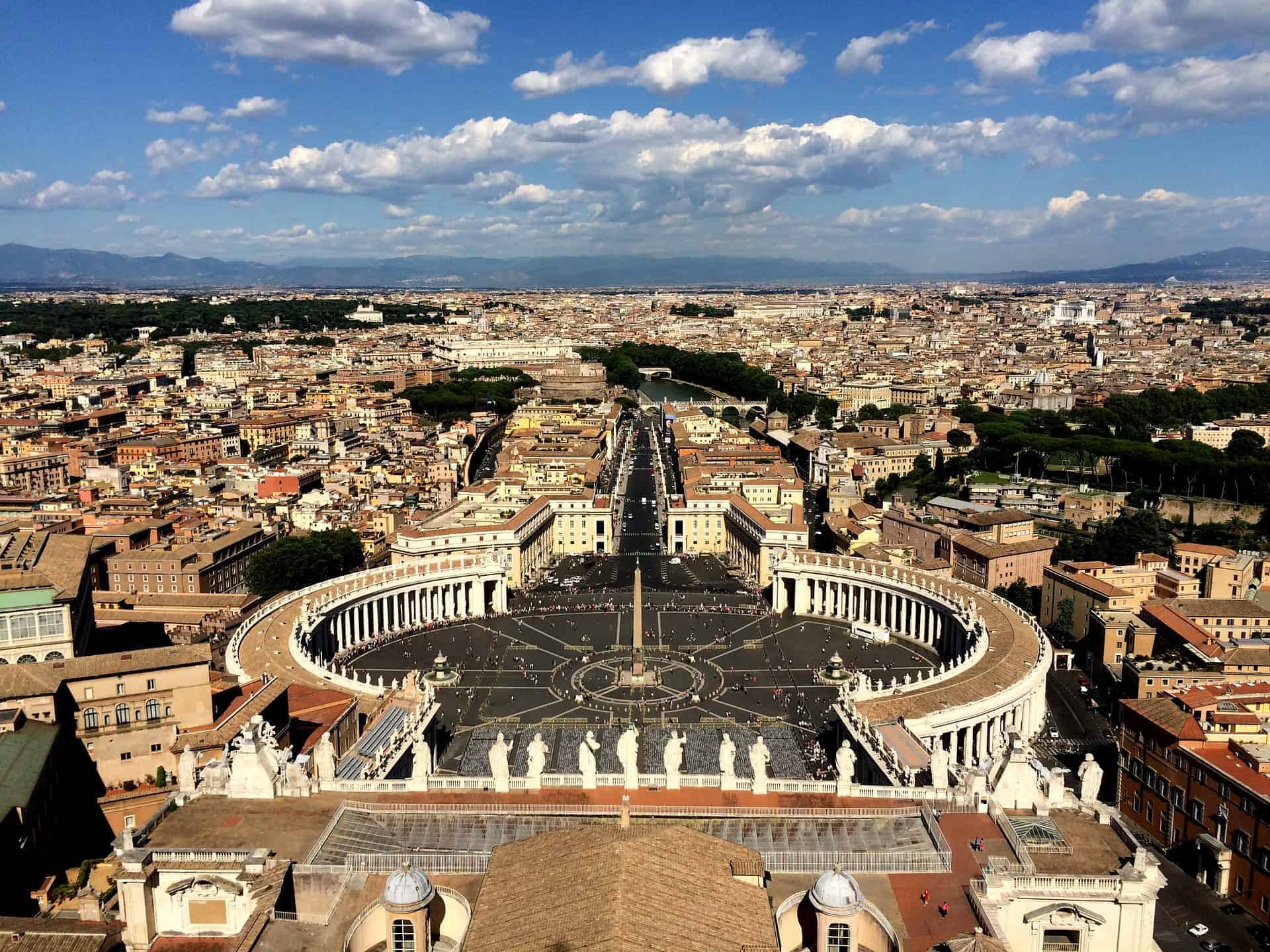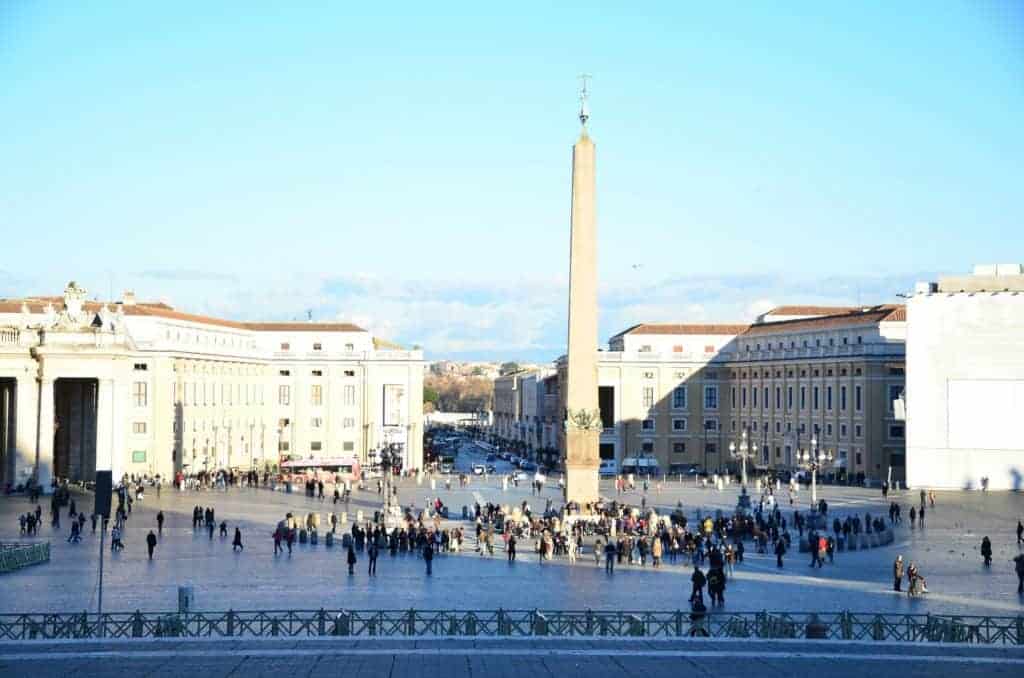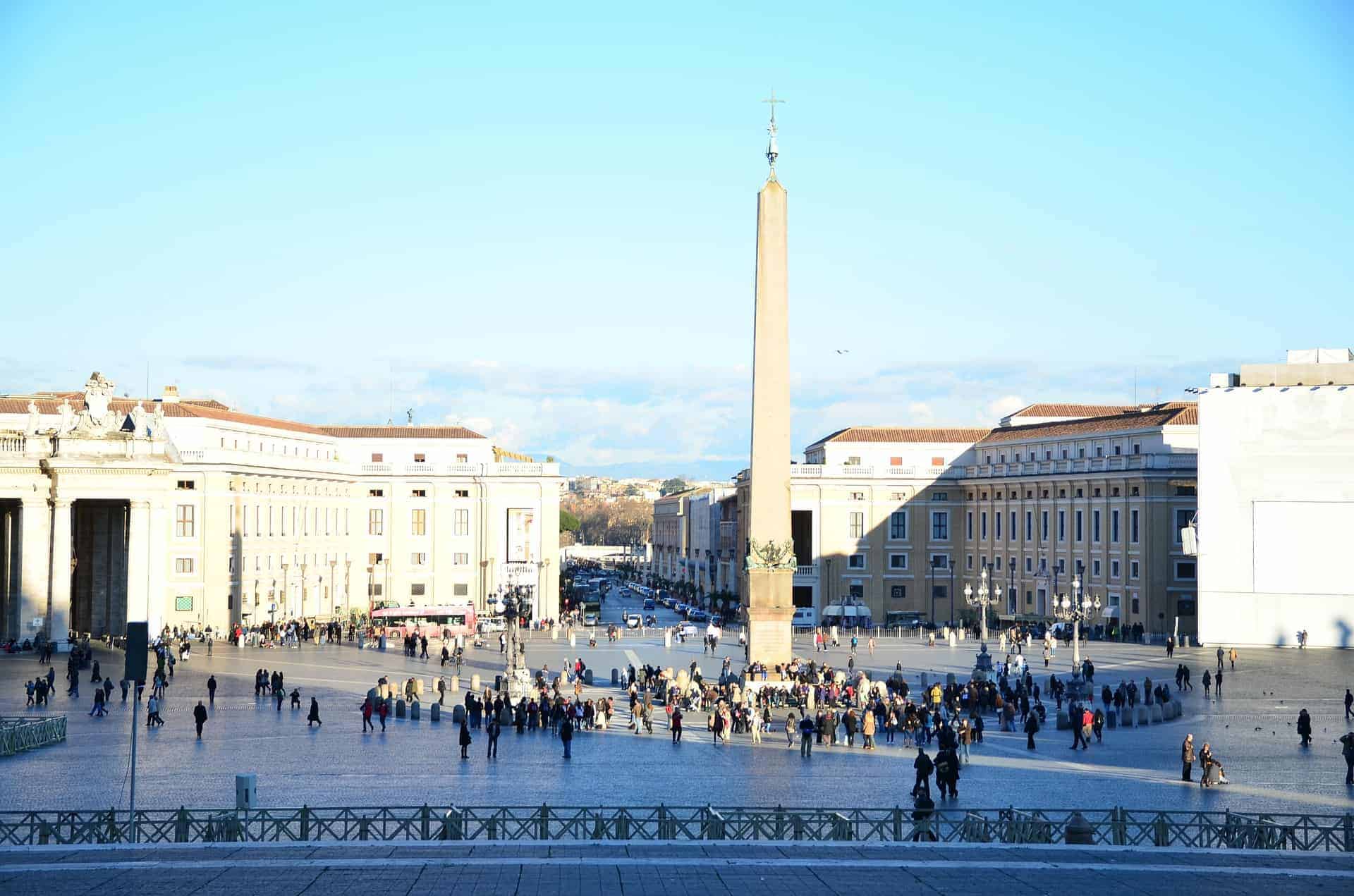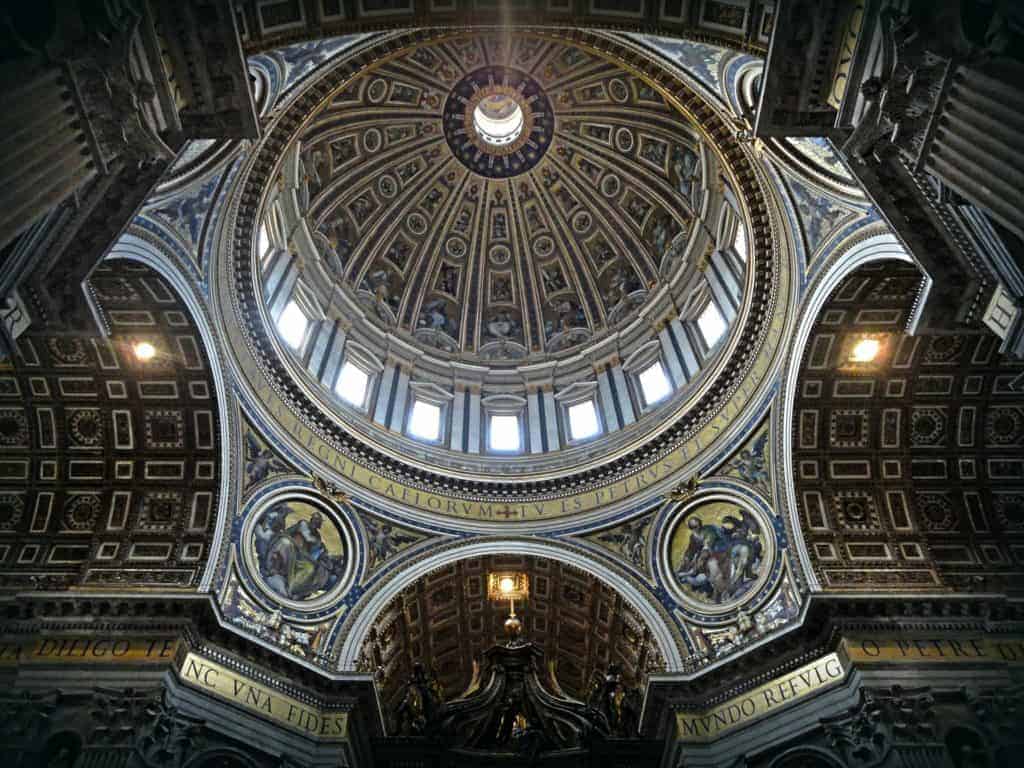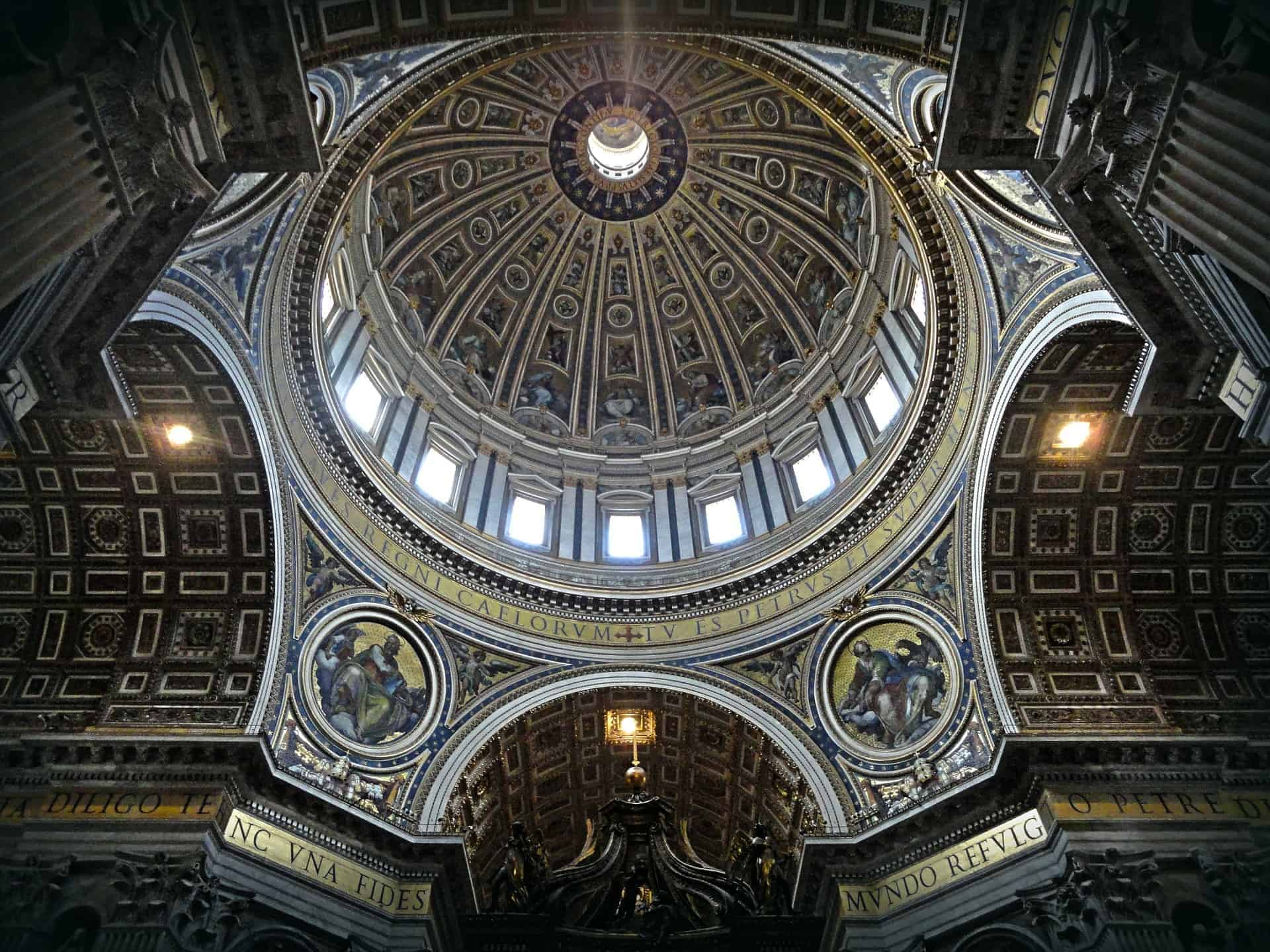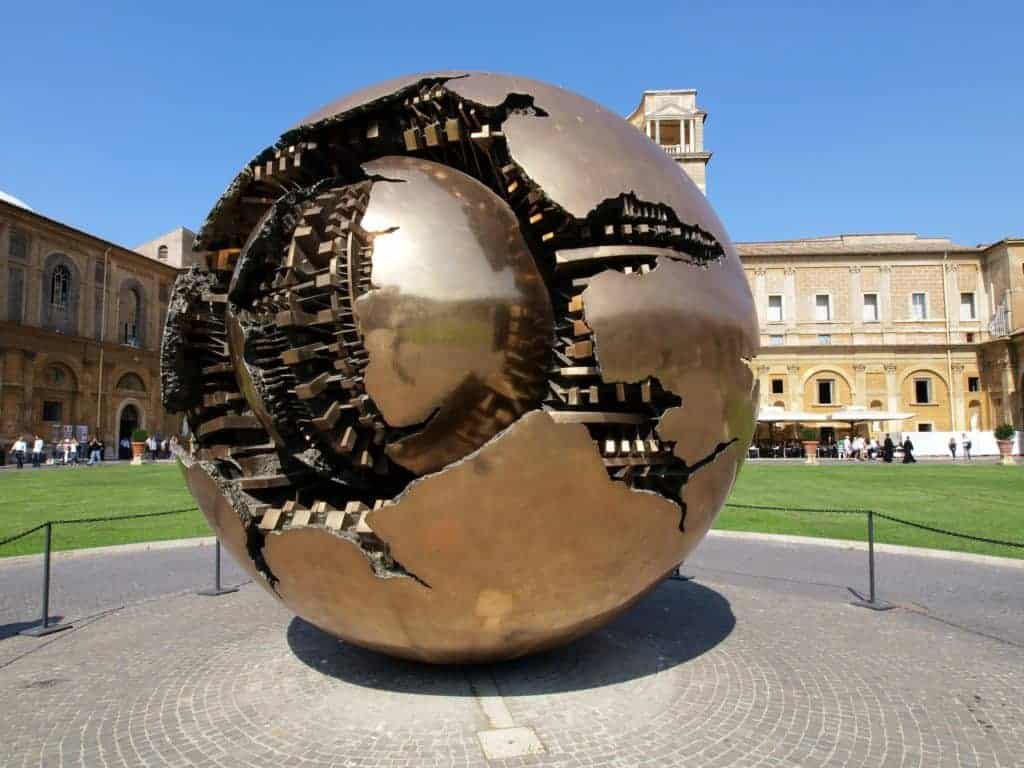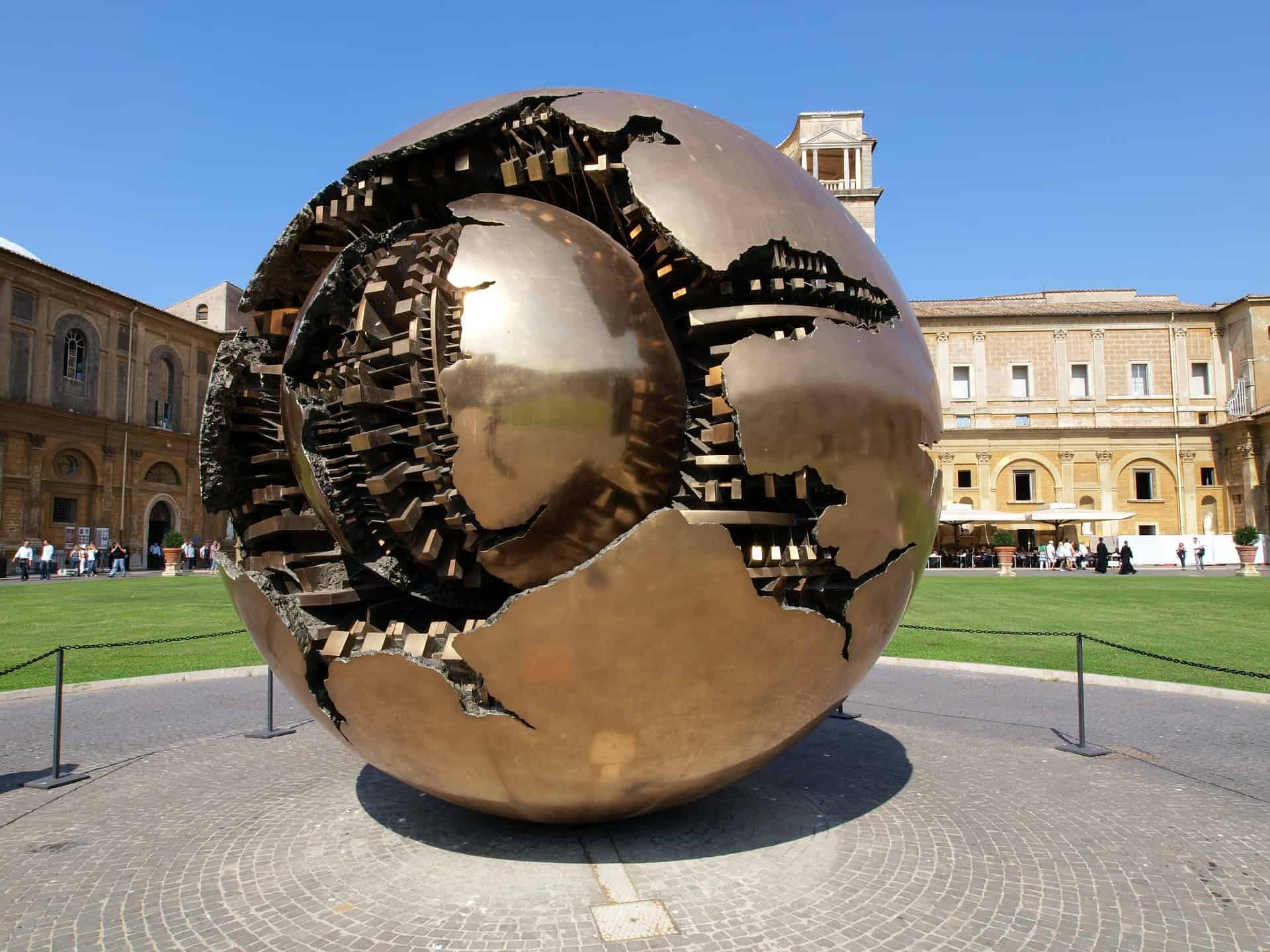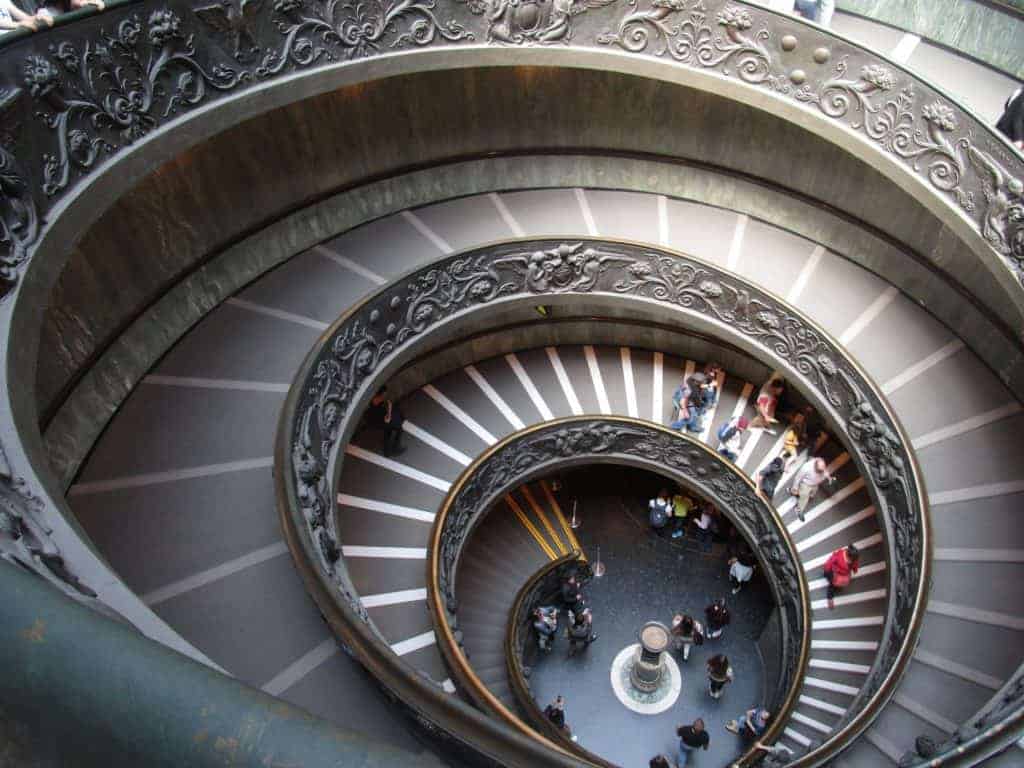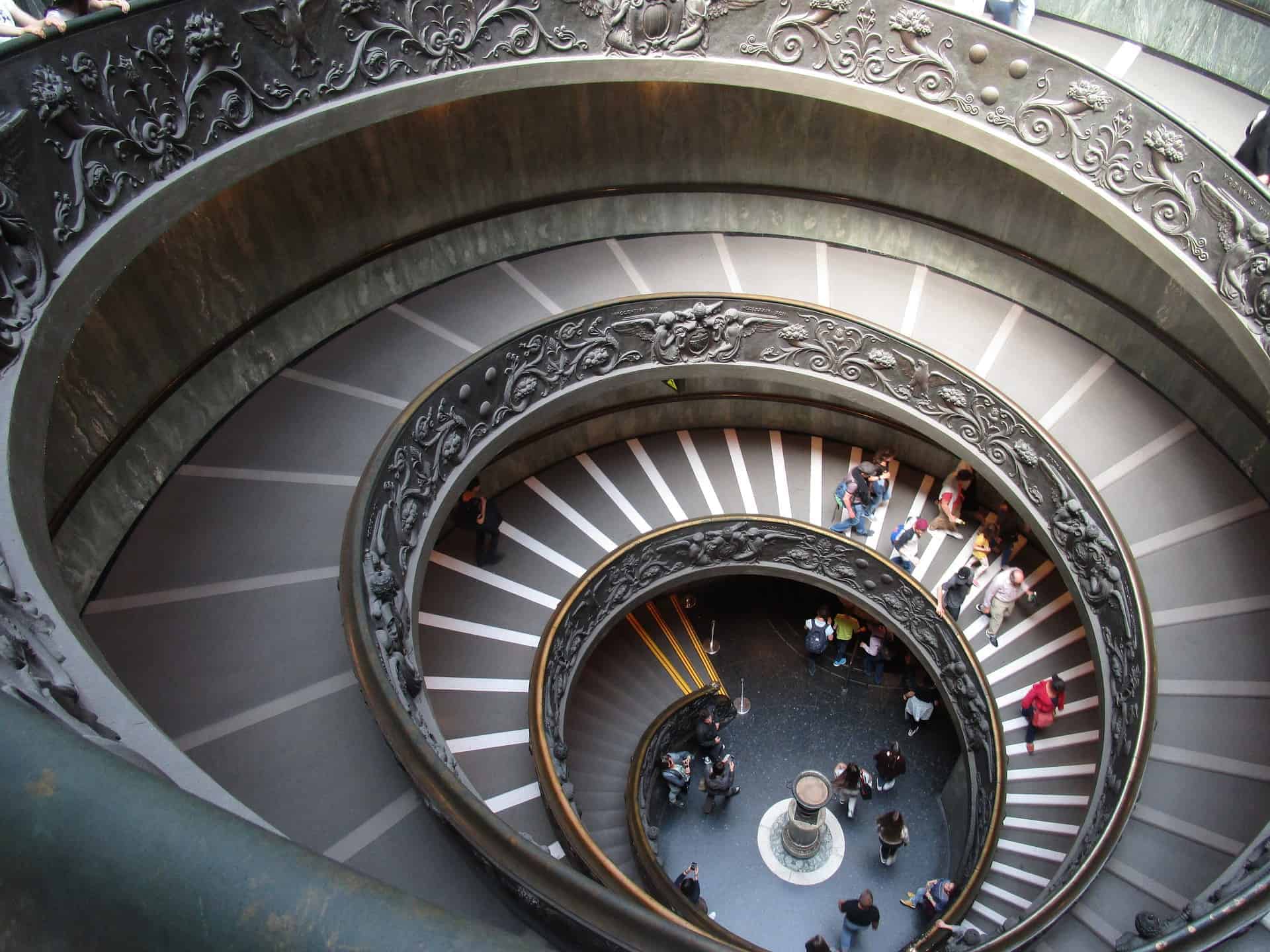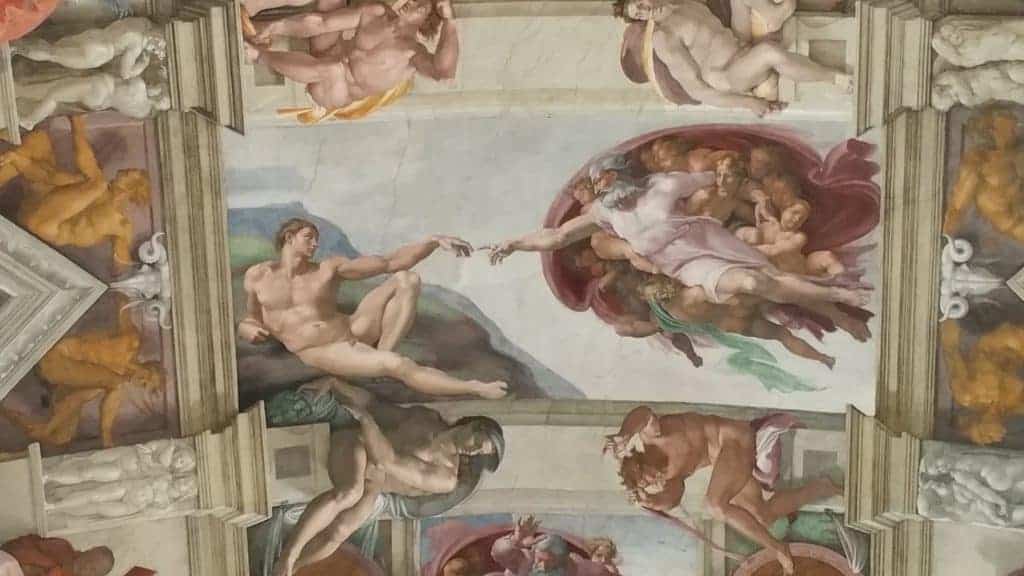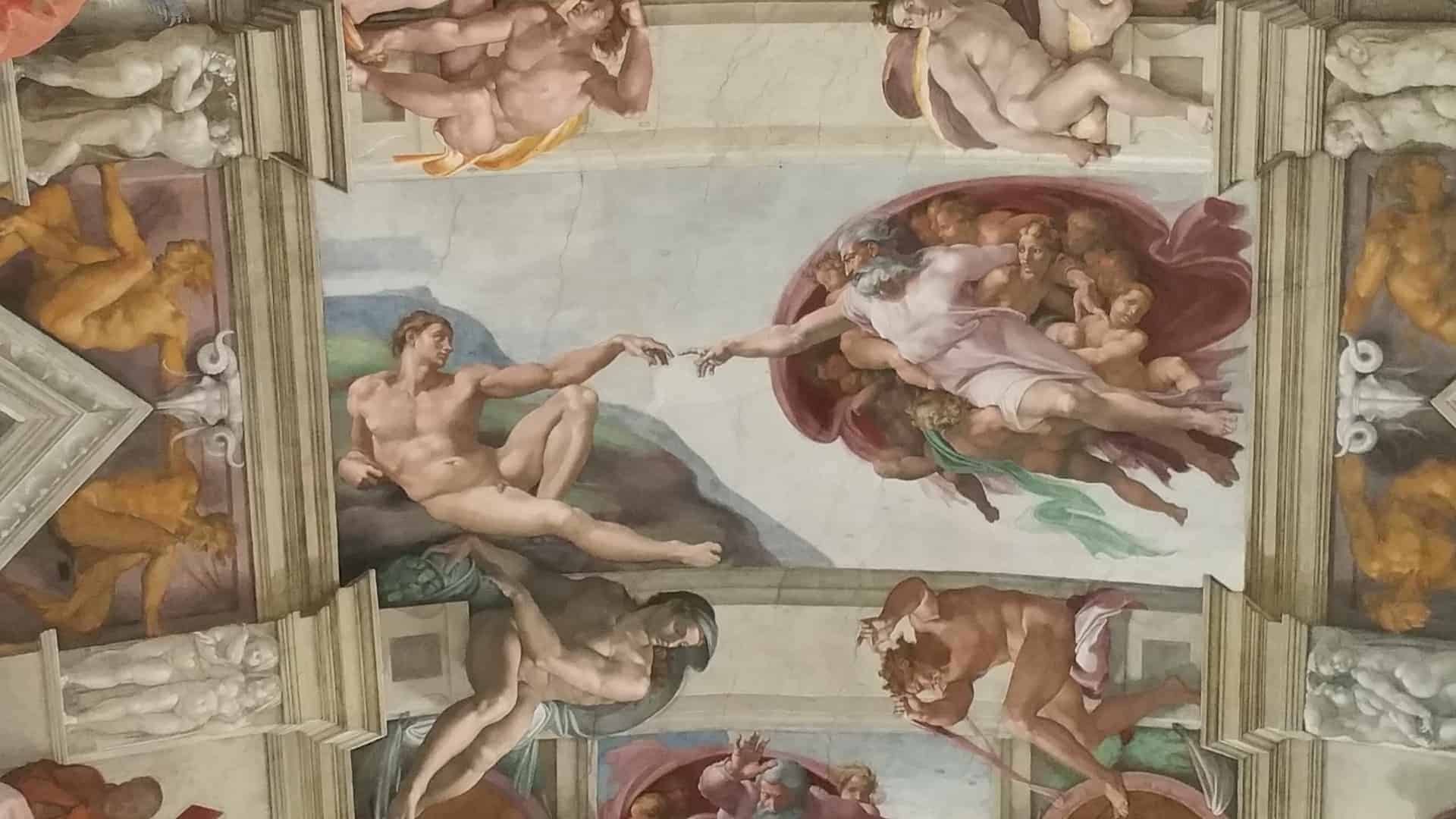 Day 8 – Rome Part II
​To begin day 8 of your 14 day Italy itinerary you will make your way all around the city of Rome. There is so much to see and explore in the city and this day will be filled with many of its highlights.
Feel free to stop by the following main attractions, which are sure to fill up an entire day in Rome:
1) The Colosseum
2) Roman Forum & Palatine Hill
3) Pantheon
4) Trevi Fountain
5) Spanish Steps
and more!
» To get a better understanding of everything to do check out the One Day in Rome Itinerary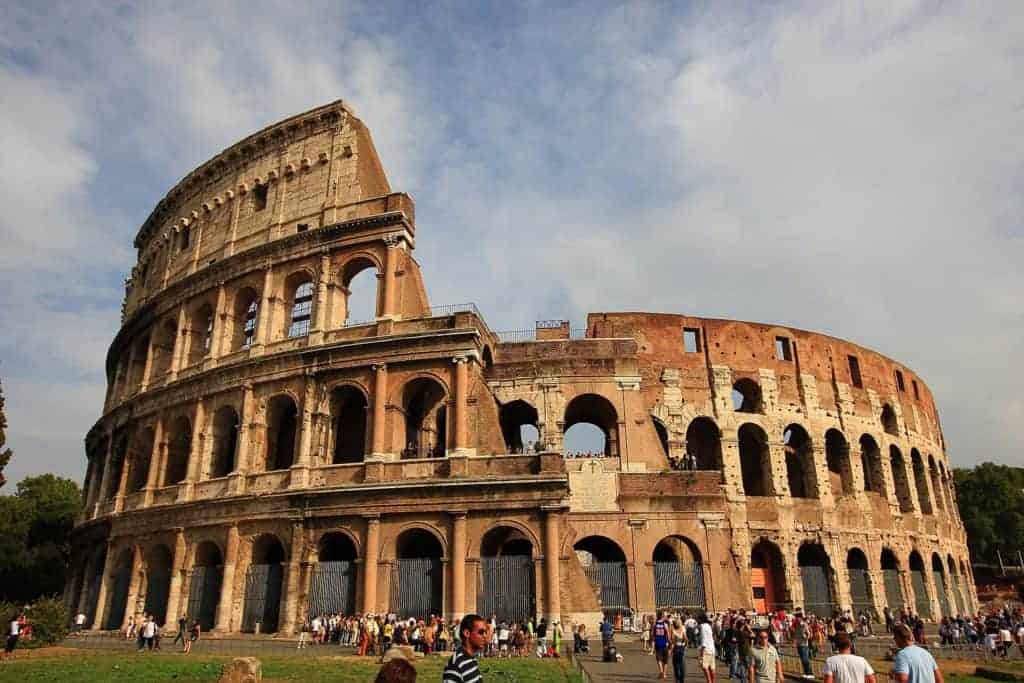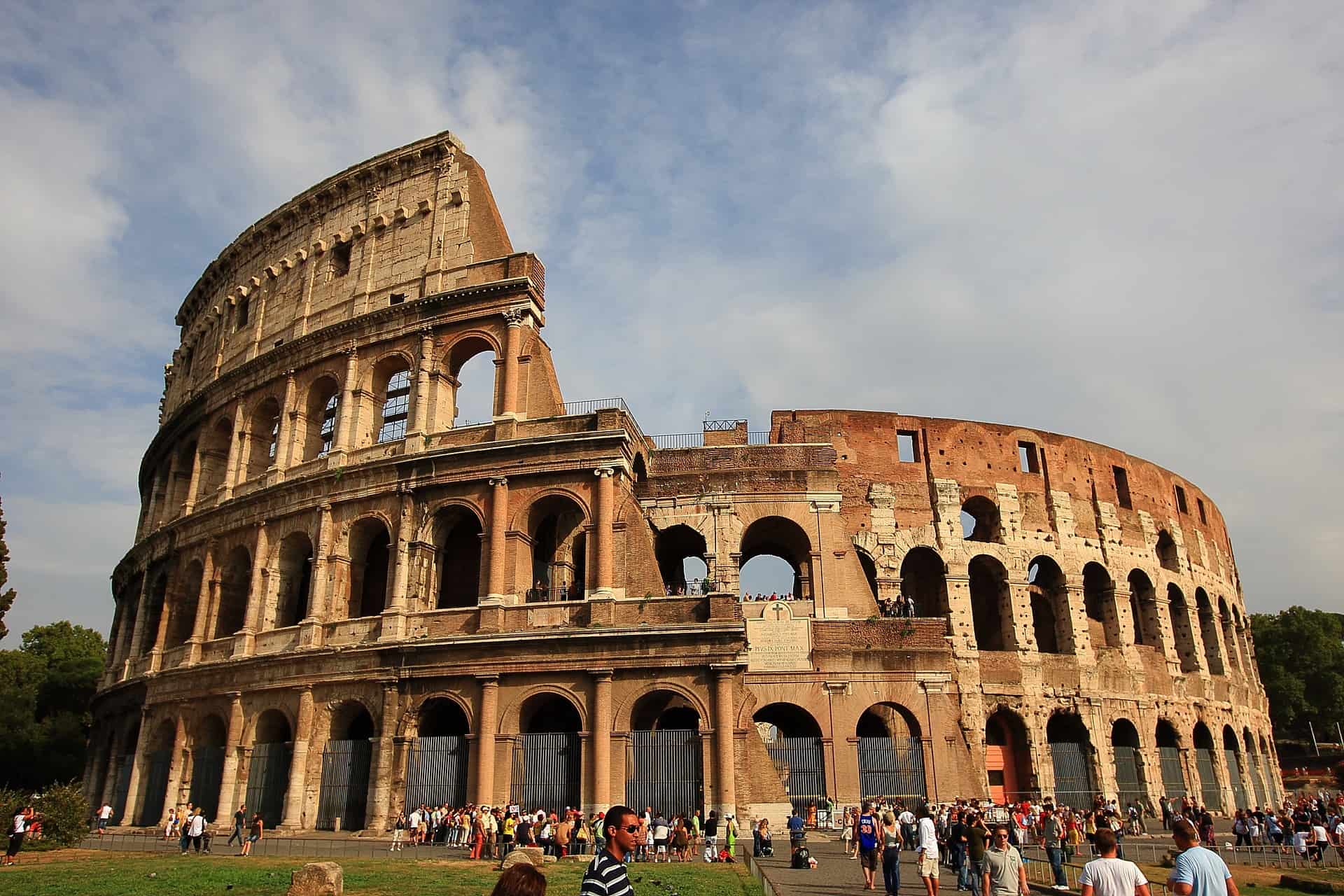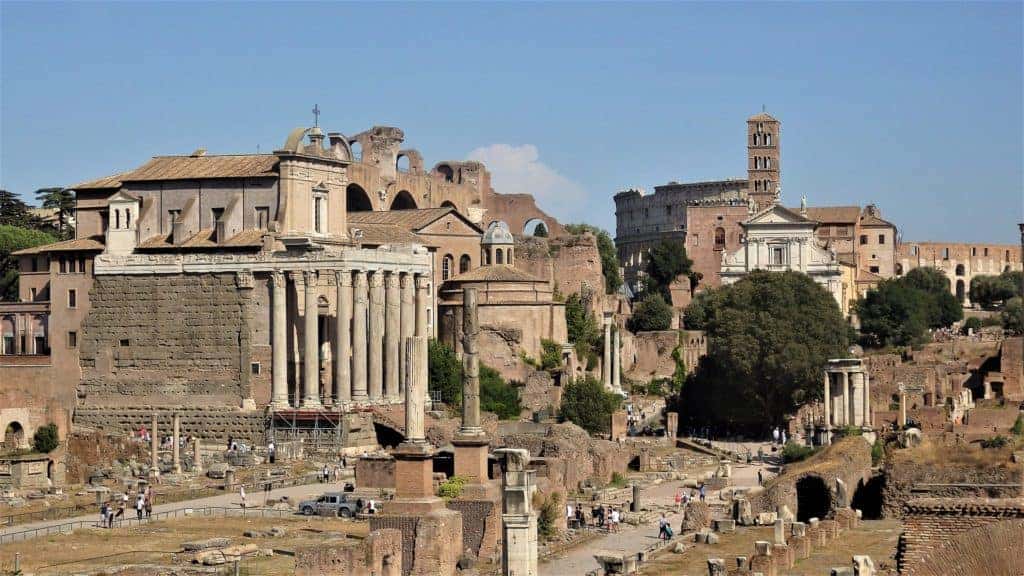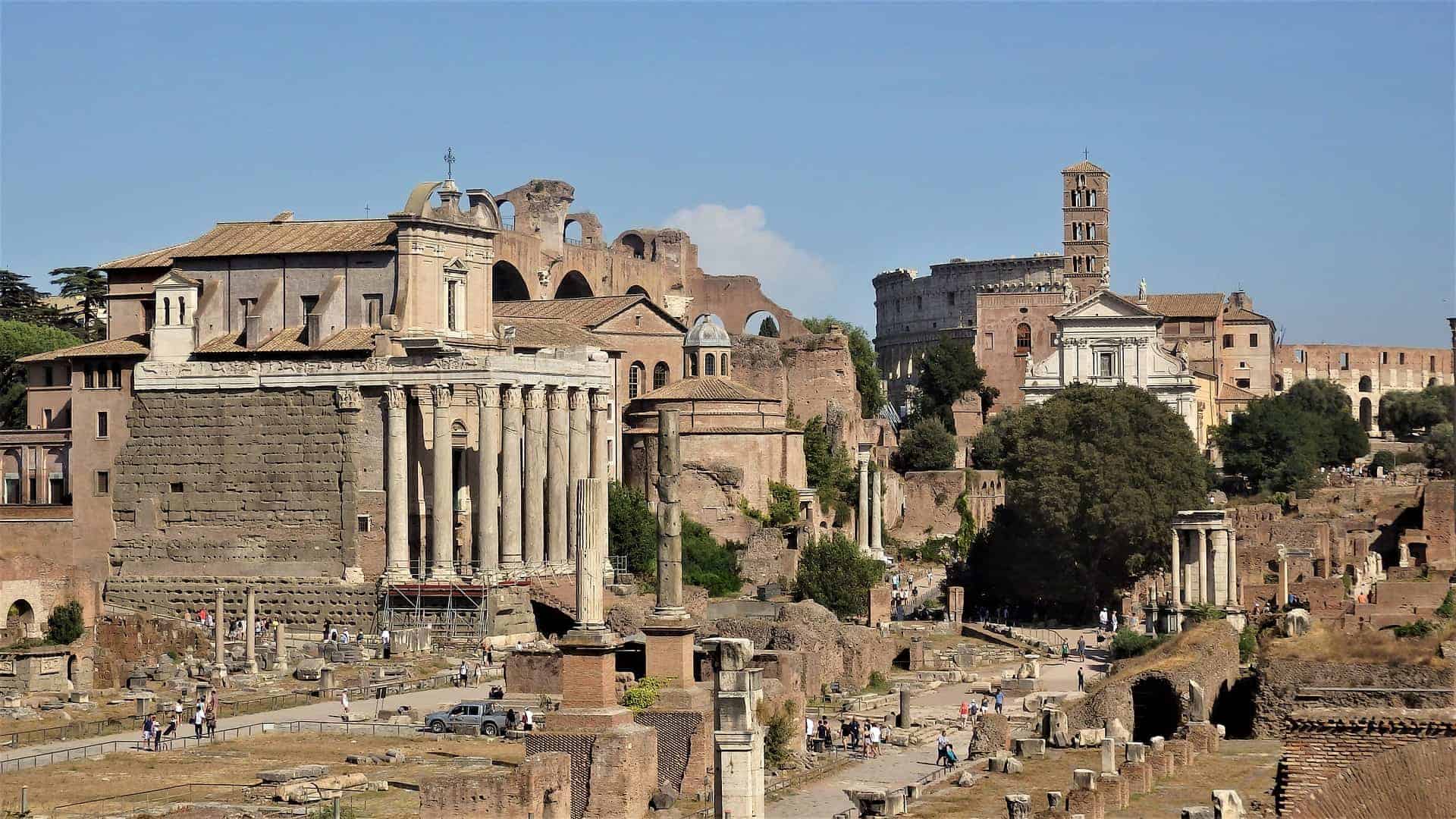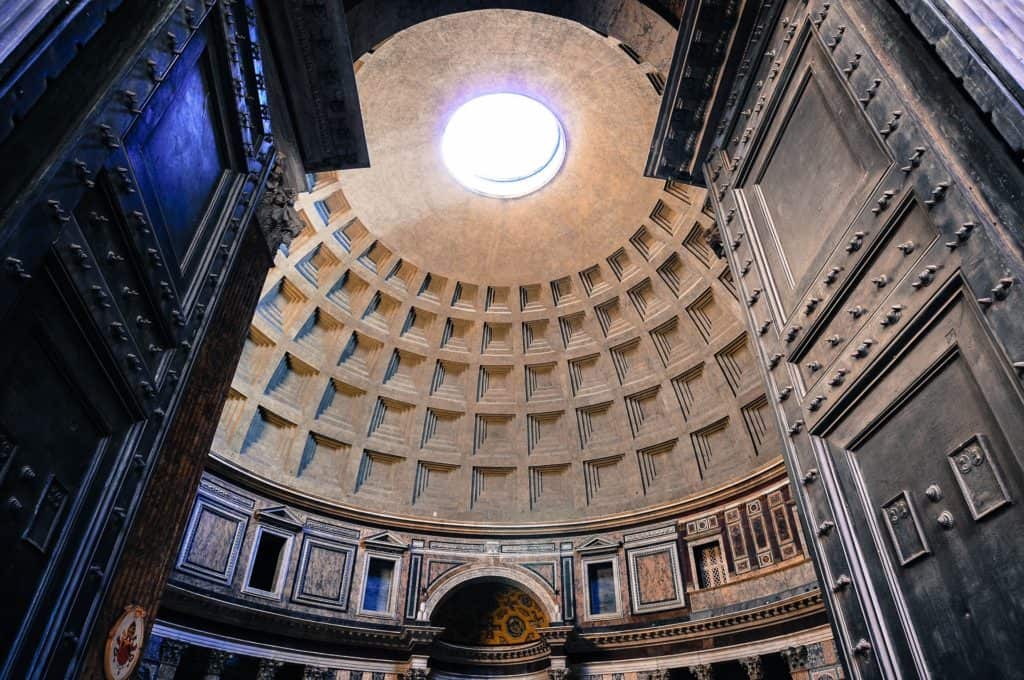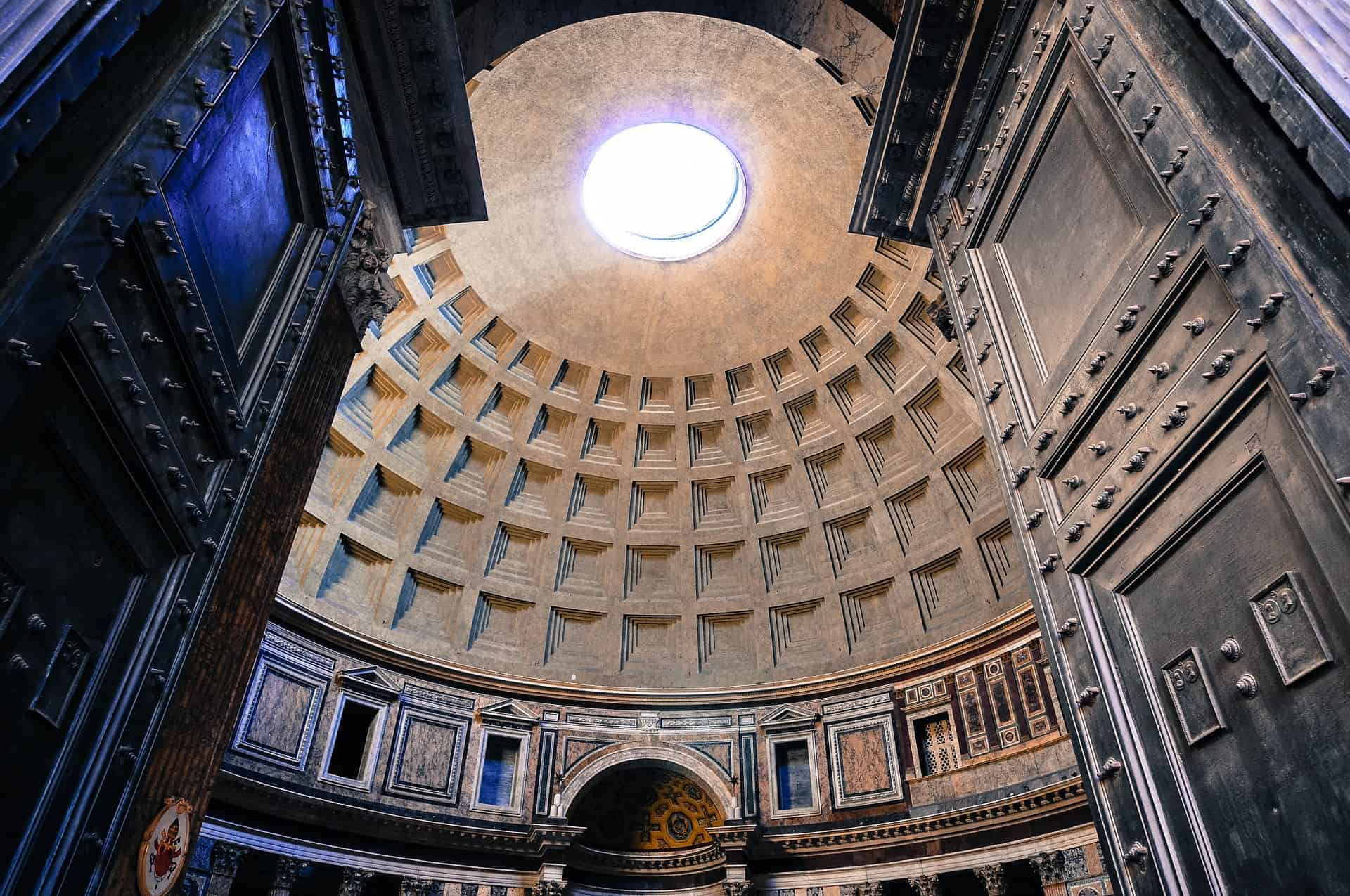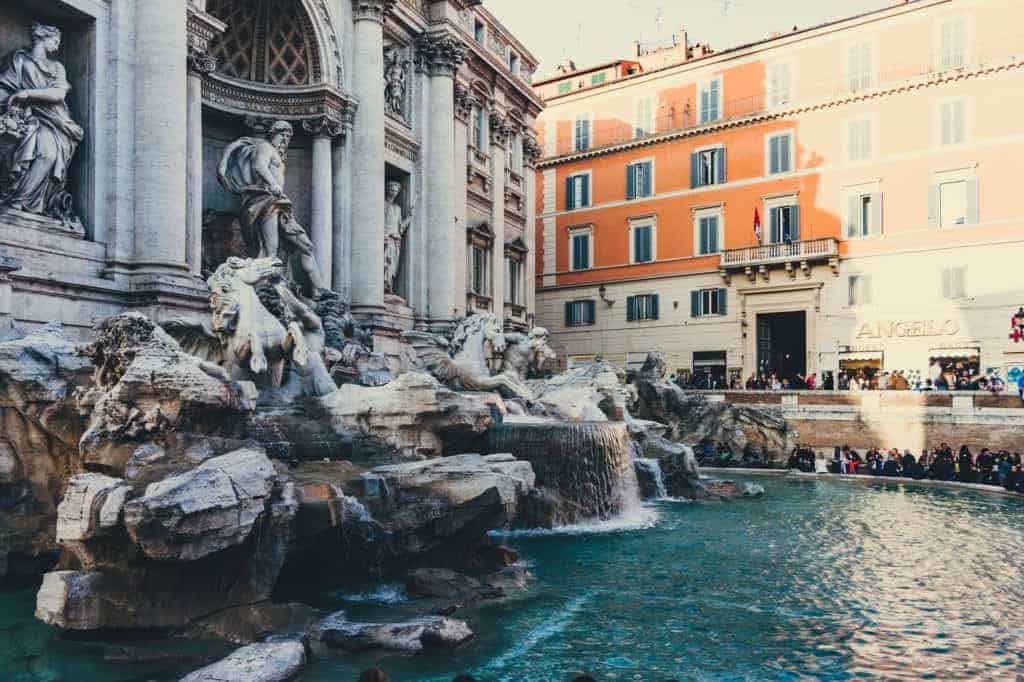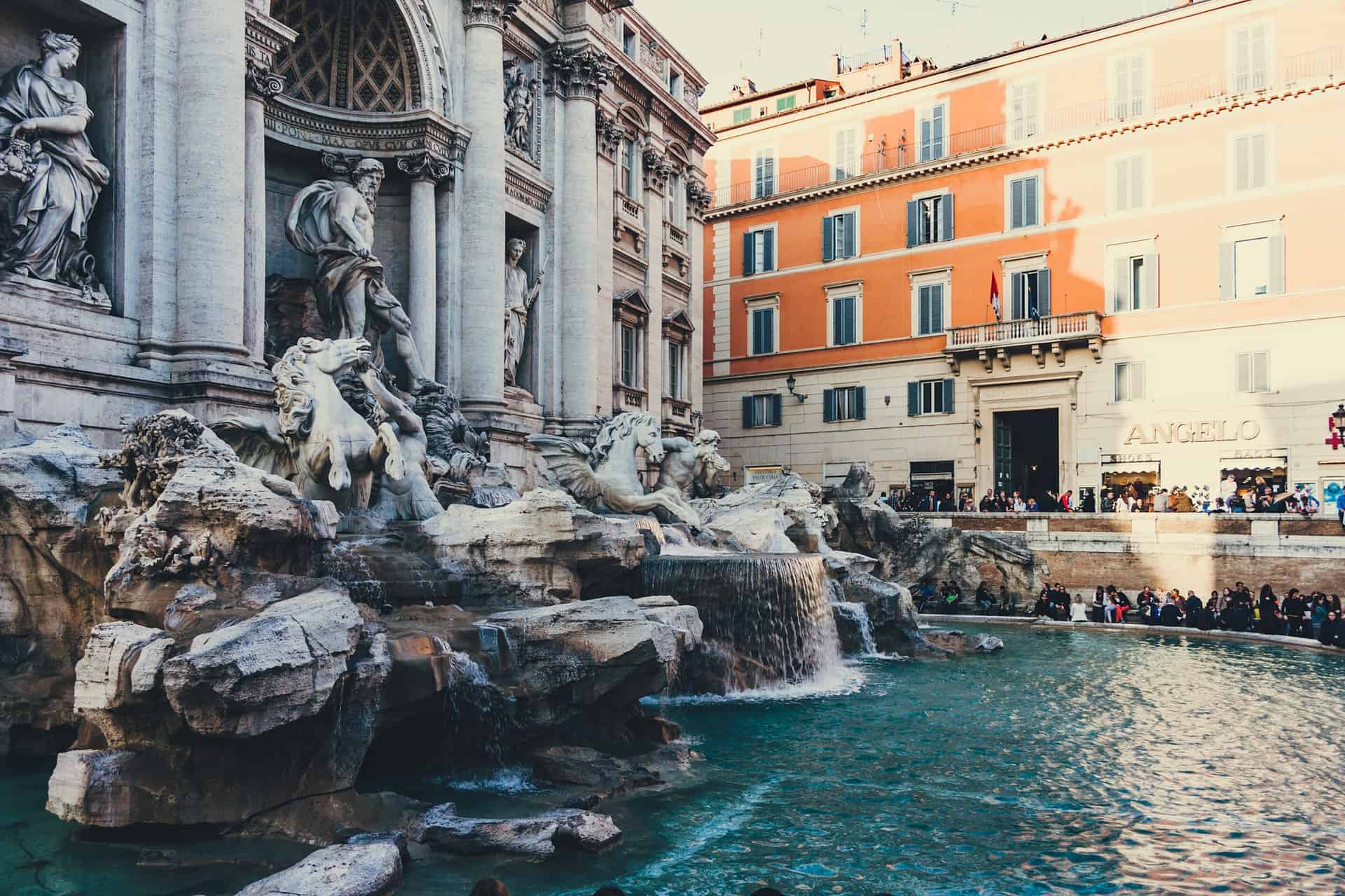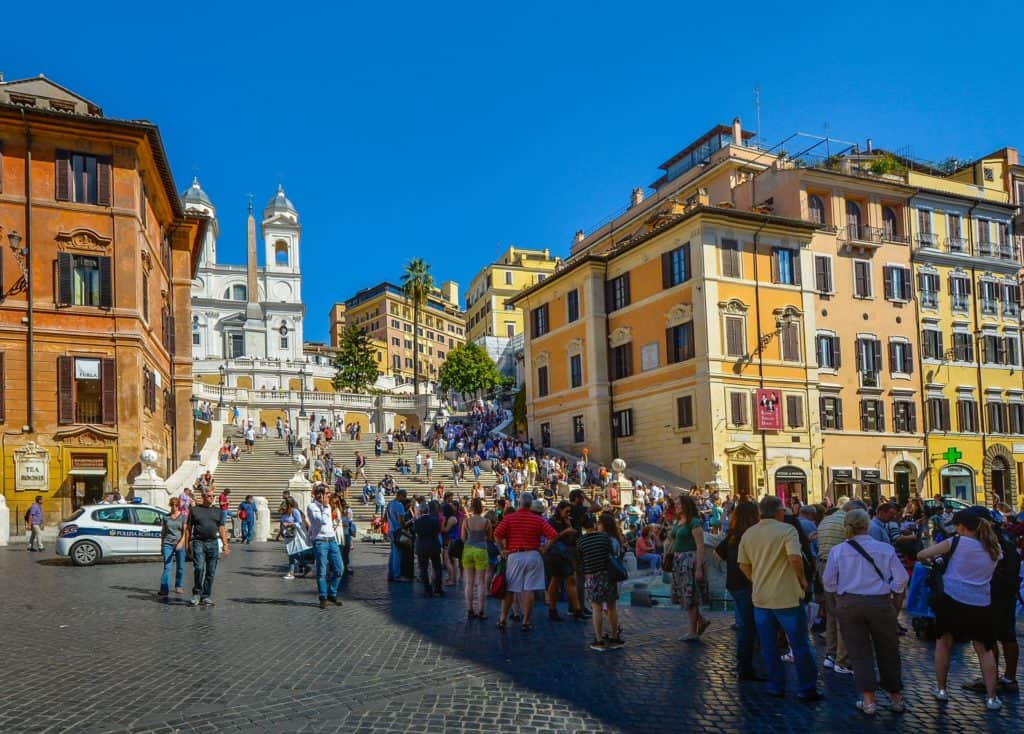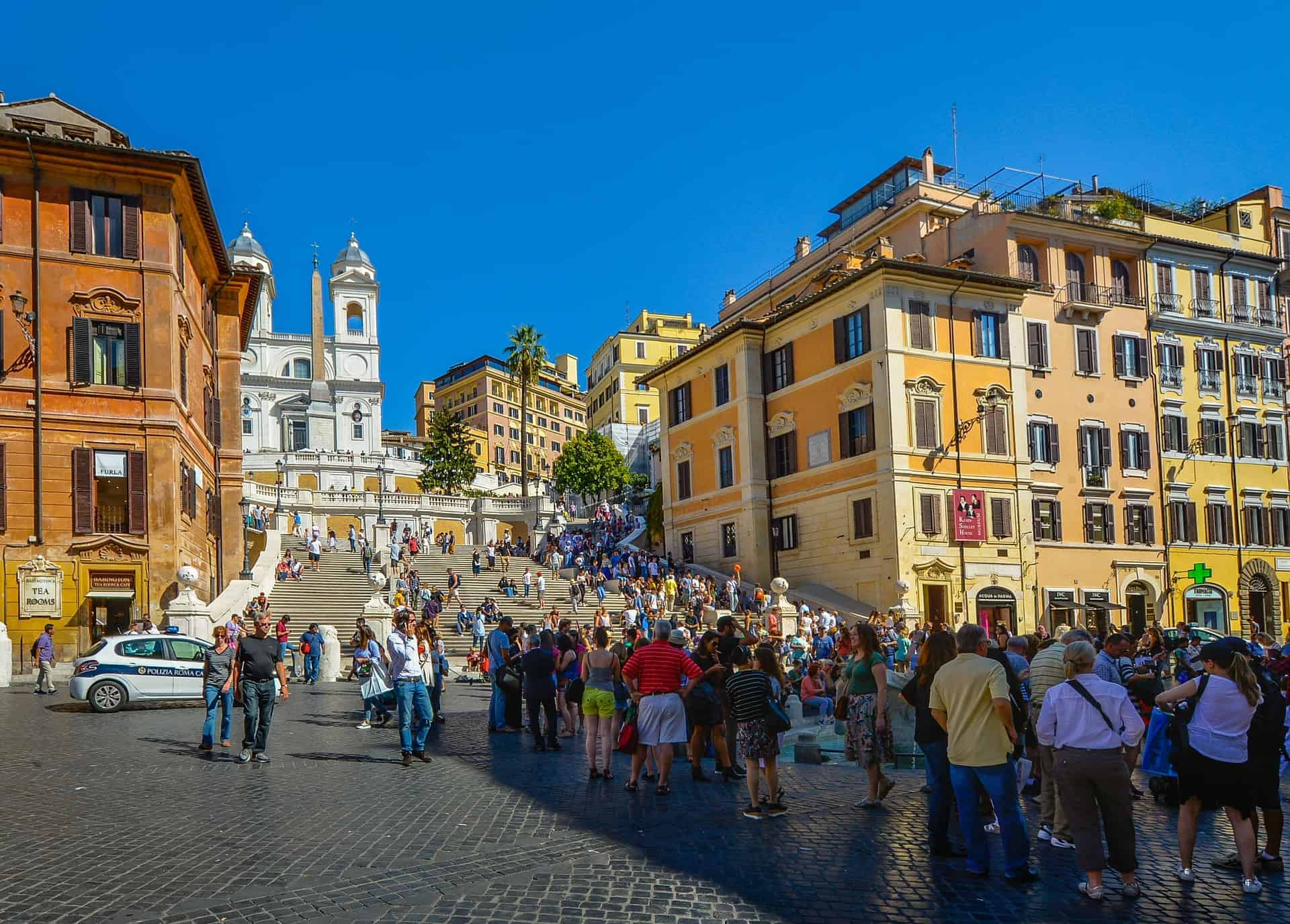 Day 9 – Rome Part III
​Your third and final day in Rome will be a bit more laid back as you hit the major landmarks the previous two days. The first stop will be the Borghese Gallery and Gardens.
As you first arrive at the gallery you will find yourself in front of a beautiful mansion. It used to be a private art collection now open to the public full of different types of painting and sculptures throughout.
» Note that for this museum you must purchase tickets in advance (FYI closed on Mondays).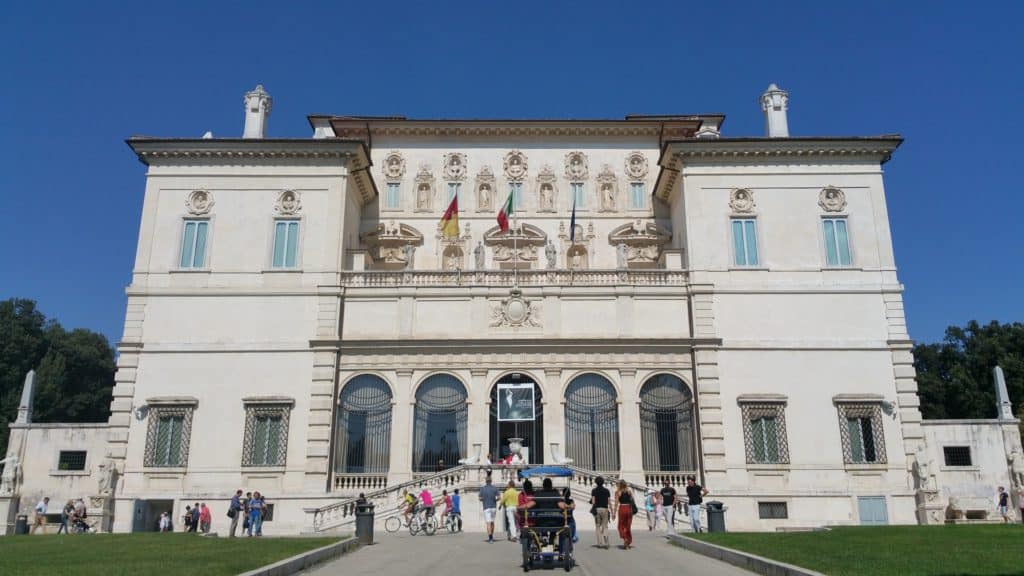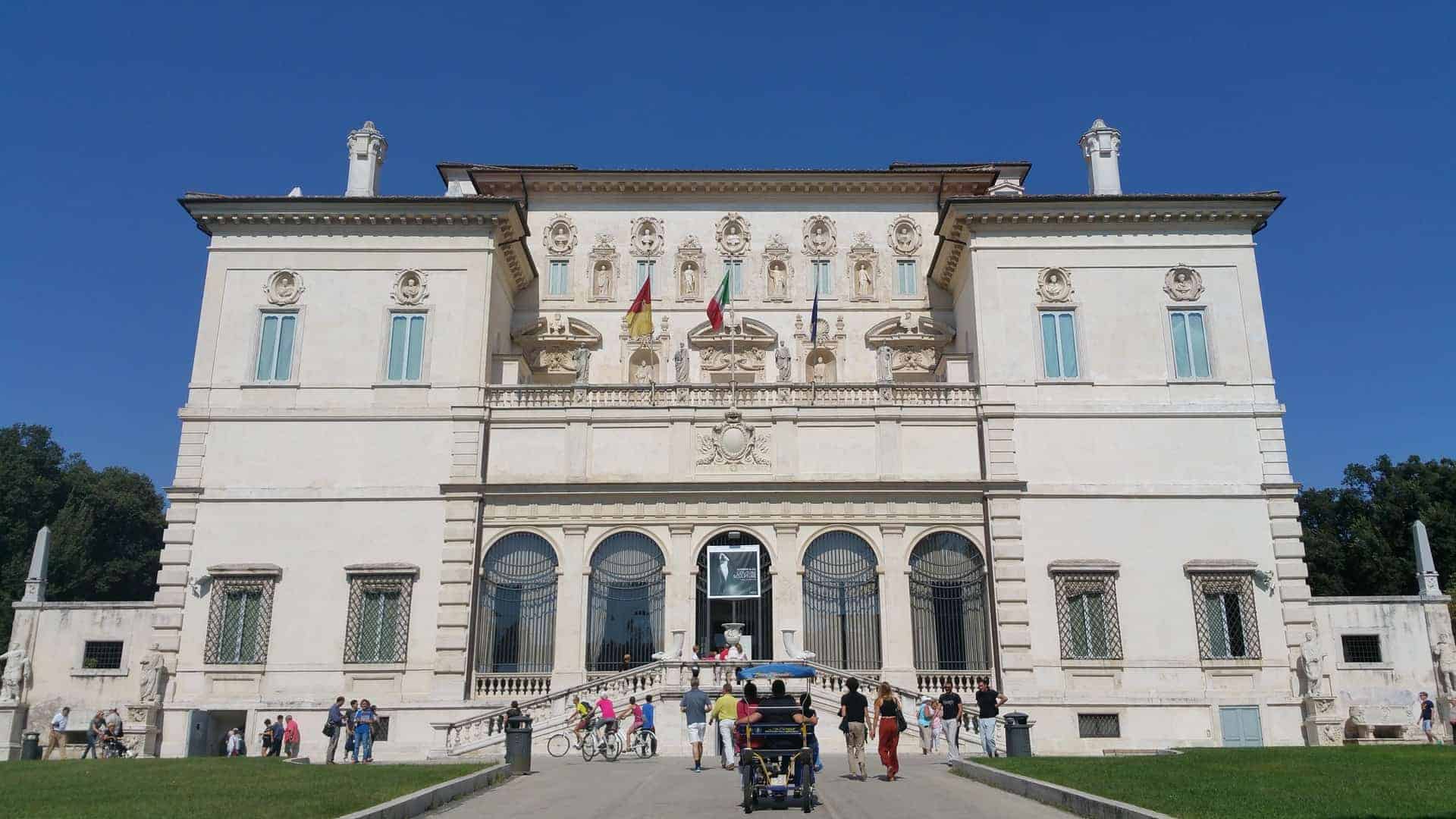 After a couple hours exploring the Gallery it is time to stroll around the gardens that surround it. The Gardens are a great way to relax after a few days running around the different attractions in Rome.
The area is filled with winding paths, lakes, fountains, different type of statues and sculptures, and even a zoo, among a variety of other sites. There is also the option to rent a bike around the area in order to see more compared to if you were on foot.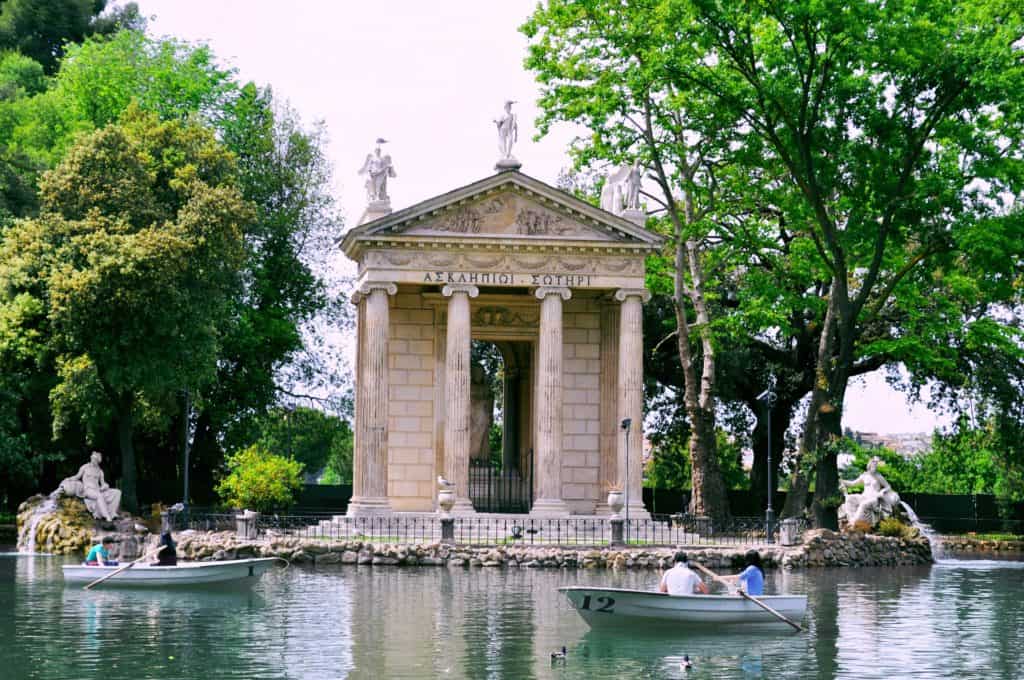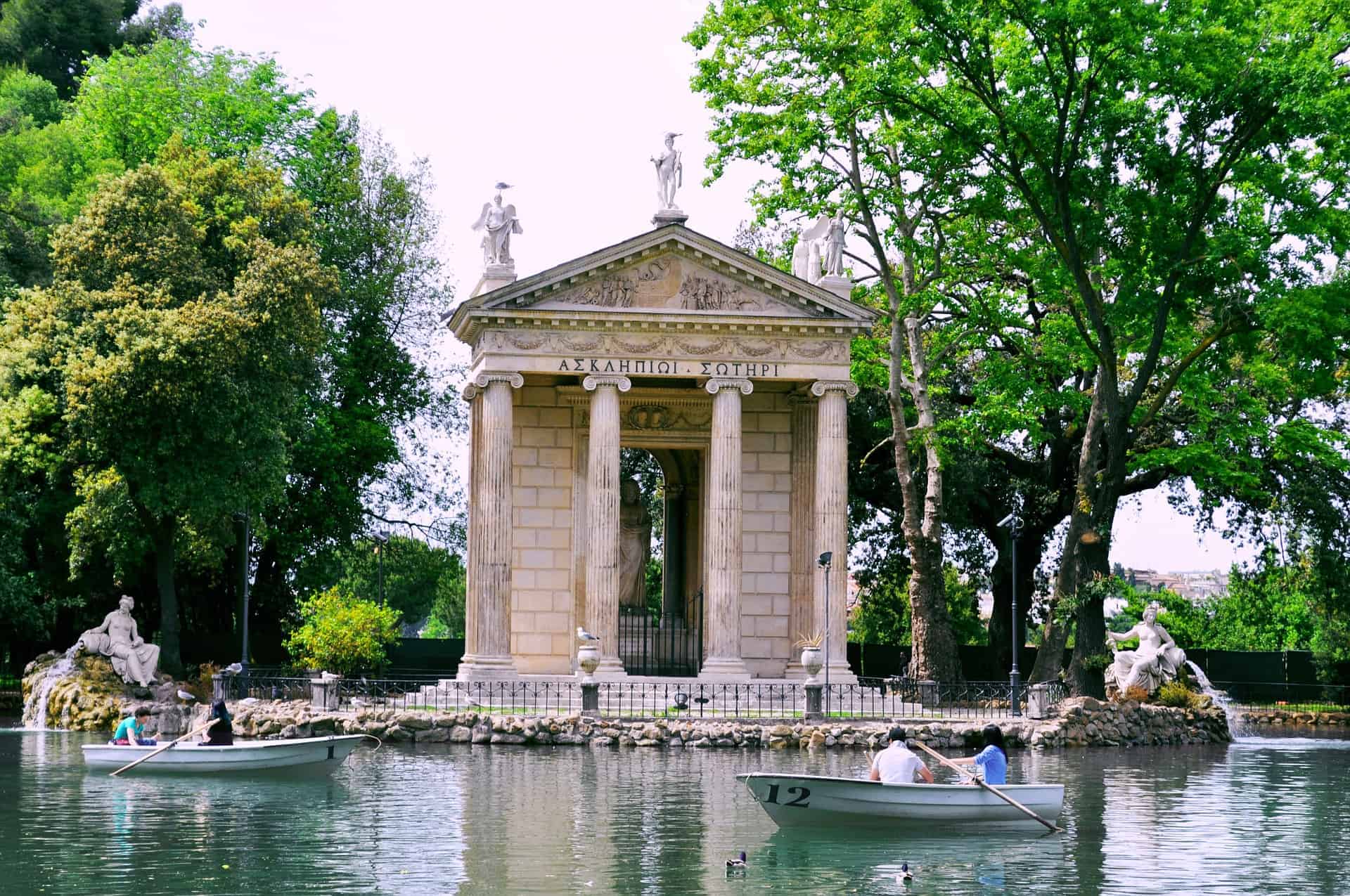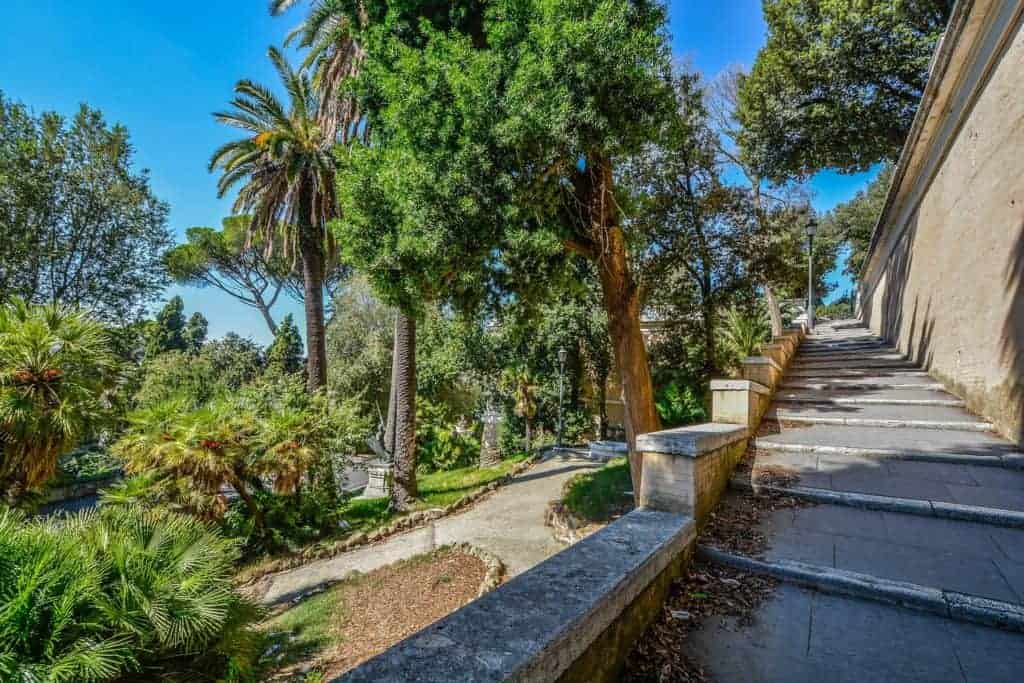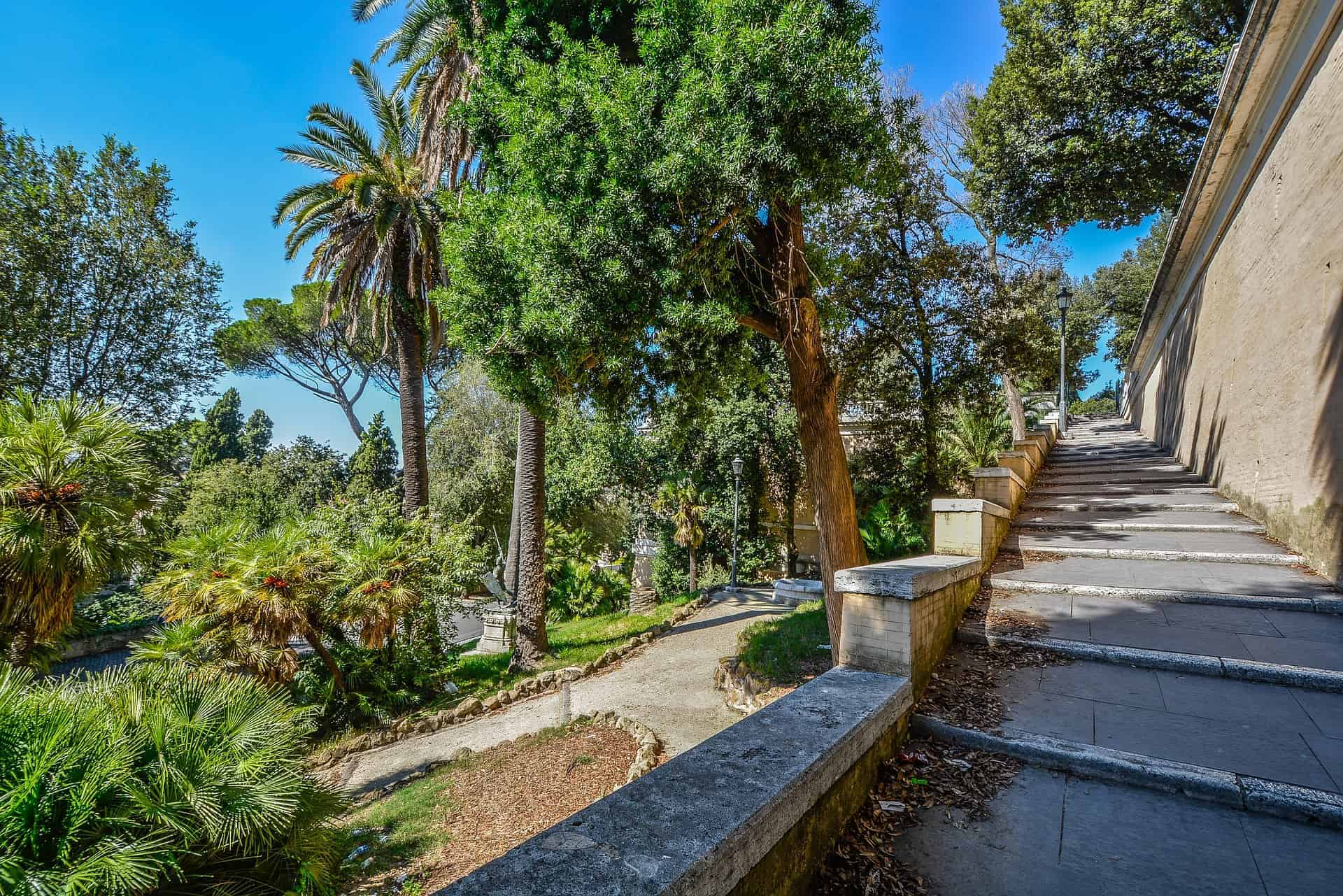 Once finished seeing what the Borghese Gallery and Gardens have to offer grab some lunch and then make your way across the city walking and enjoying the streets of Rome to Basilica di San Giovanni in Laterano (also known as Archbasilica of St. John Lateran). It is known for being the oldest basilica in Rome and houses the Papal seat.
The rest of the day is up to you. This will be your last night before heading off to Pompeii the next day and then onwards to Positano.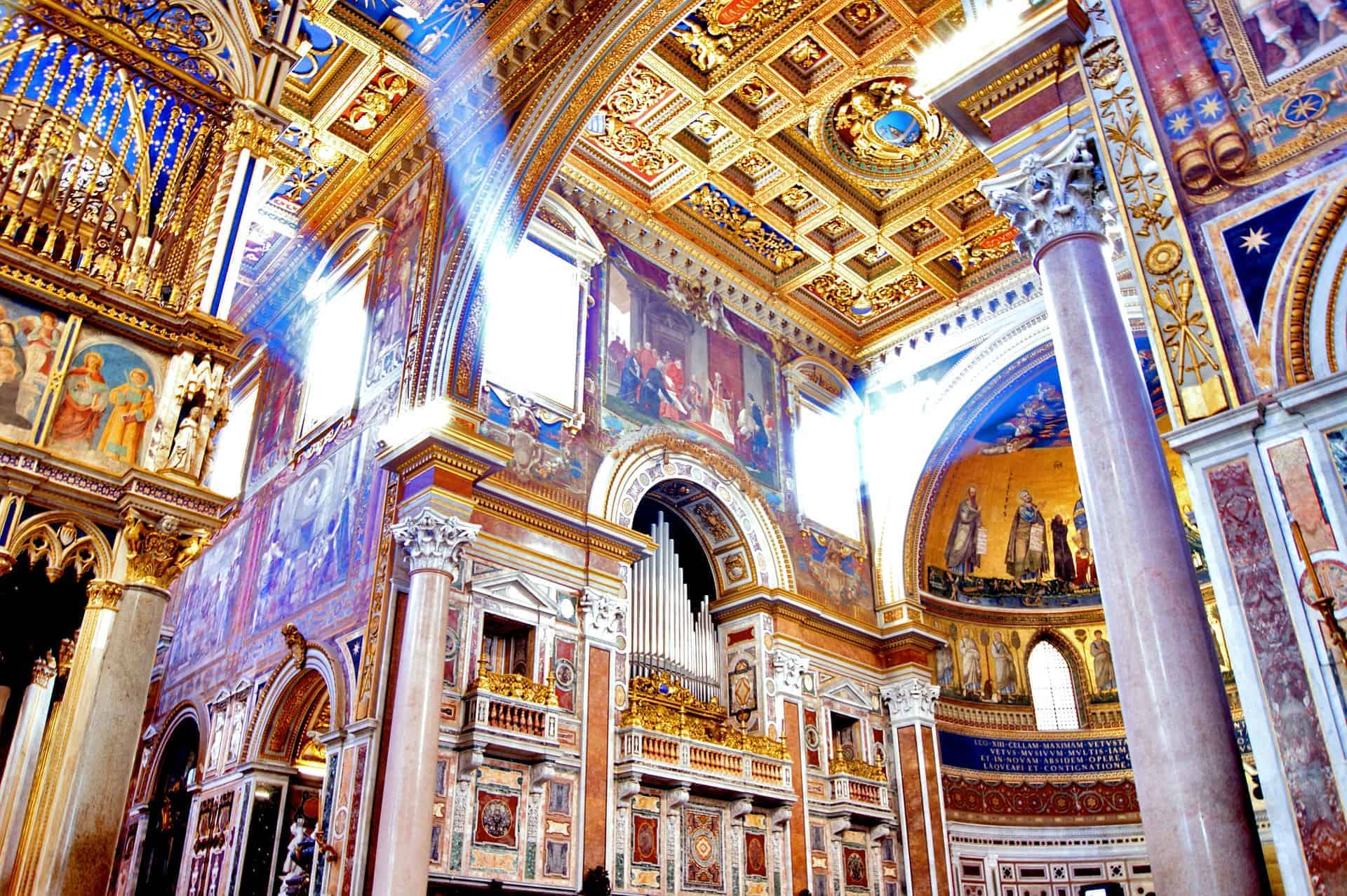 Day 10 – Train to Pompeii & Arrival in the Amalfi Coast
This 2 week Italy itinerary will now take you from Rome to Pompeii and then onwards to the Amalfi Coast. If you are not interested in heading to Pompeii, then spend the morning of day 10 around Rome, getting in any additional attractions you may want to see. Then head off to the Amalfi Coast via train/bus/even ferry.
If you do decide on Pompeii then you will make your way to the train station where you will catch a train to Naples (a ride that should be about a little over an hour).
Once in Naples you will have a couple options – either hop onto the circumvesuviana (local) train line from Naples to Pompeii or you can hop in a cab that will take you there.
Either way you will have your luggage with you. No worries though because you can easily leave your luggage at the lockers at the Pompeii train station, at the entrance of Pompeii, or with your cab driver.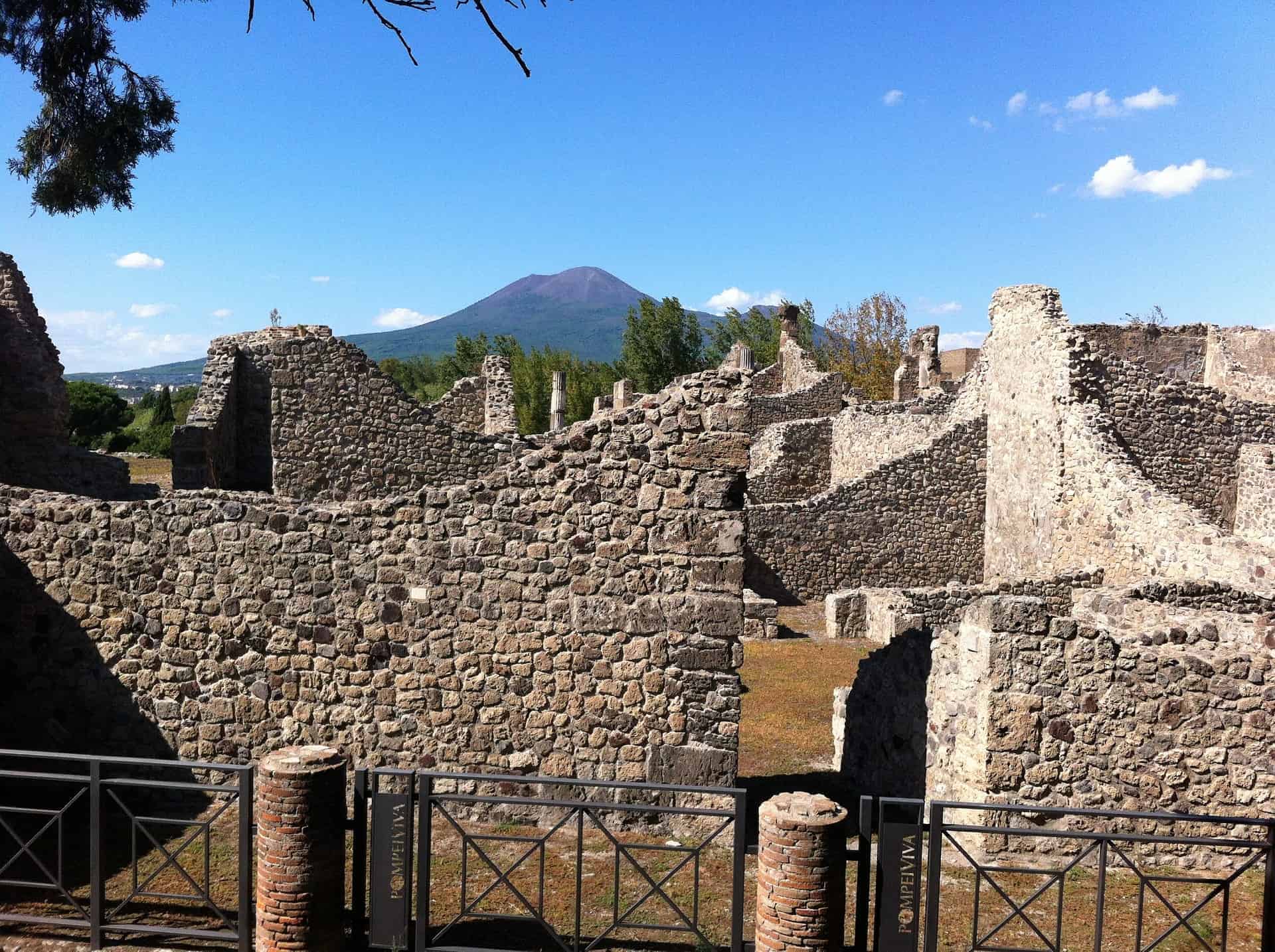 As you make your way down by car or train to Pompeii you will see Mt. Vesuvius to your left – a historic volcano that erupted and covered the entire city of Pompeii and its surroundings in volcanic ash back in the year of 79 AD.
Nearly 1500 years later, the city was rediscovered as it was preserved over the volcanic ash that covered the city. Now will be your opportunity to visit the archaeological remains of the city and see what life in Pompeii used to be like.
There is just so much to see and learn here. You will pass by the ancient forums, baths, theaters, houses, tombs and much more.
You can go about your day here guiding yourself around the ruins using a map or you can hire a guide to give you some more insight into the ruins. You can spend as much time as you see fit here.
It just depends on your travel plans onwards to Positano later in the day. A good 4-5 hours here will have you seeing a decent portion of the main attractions around the area.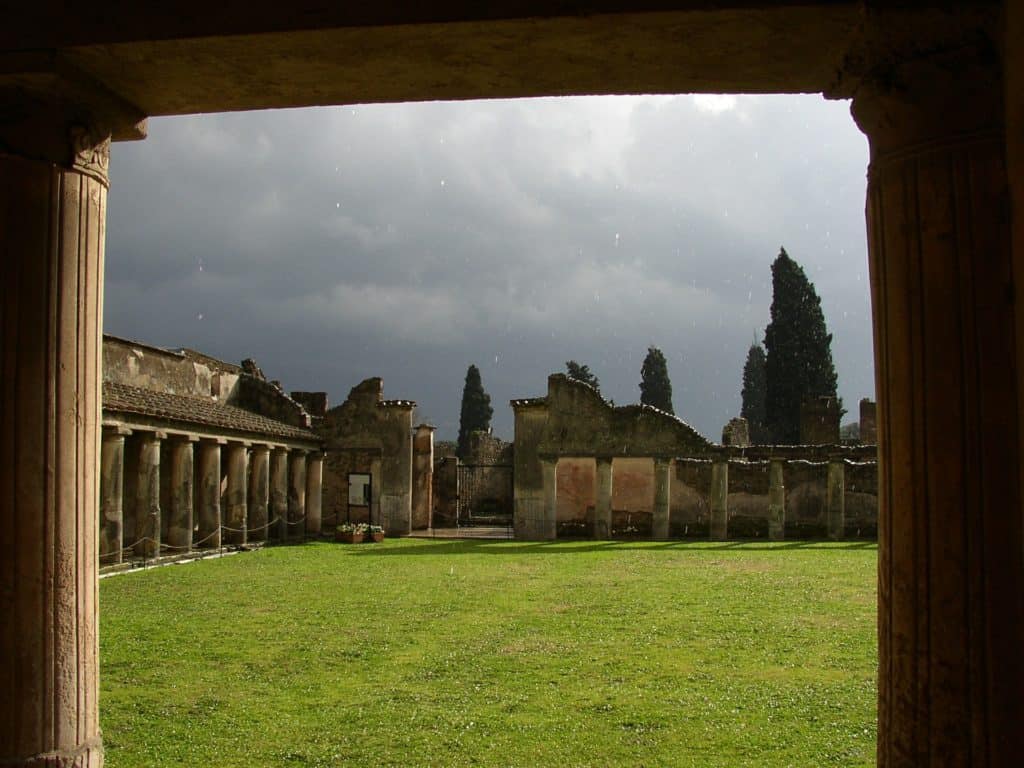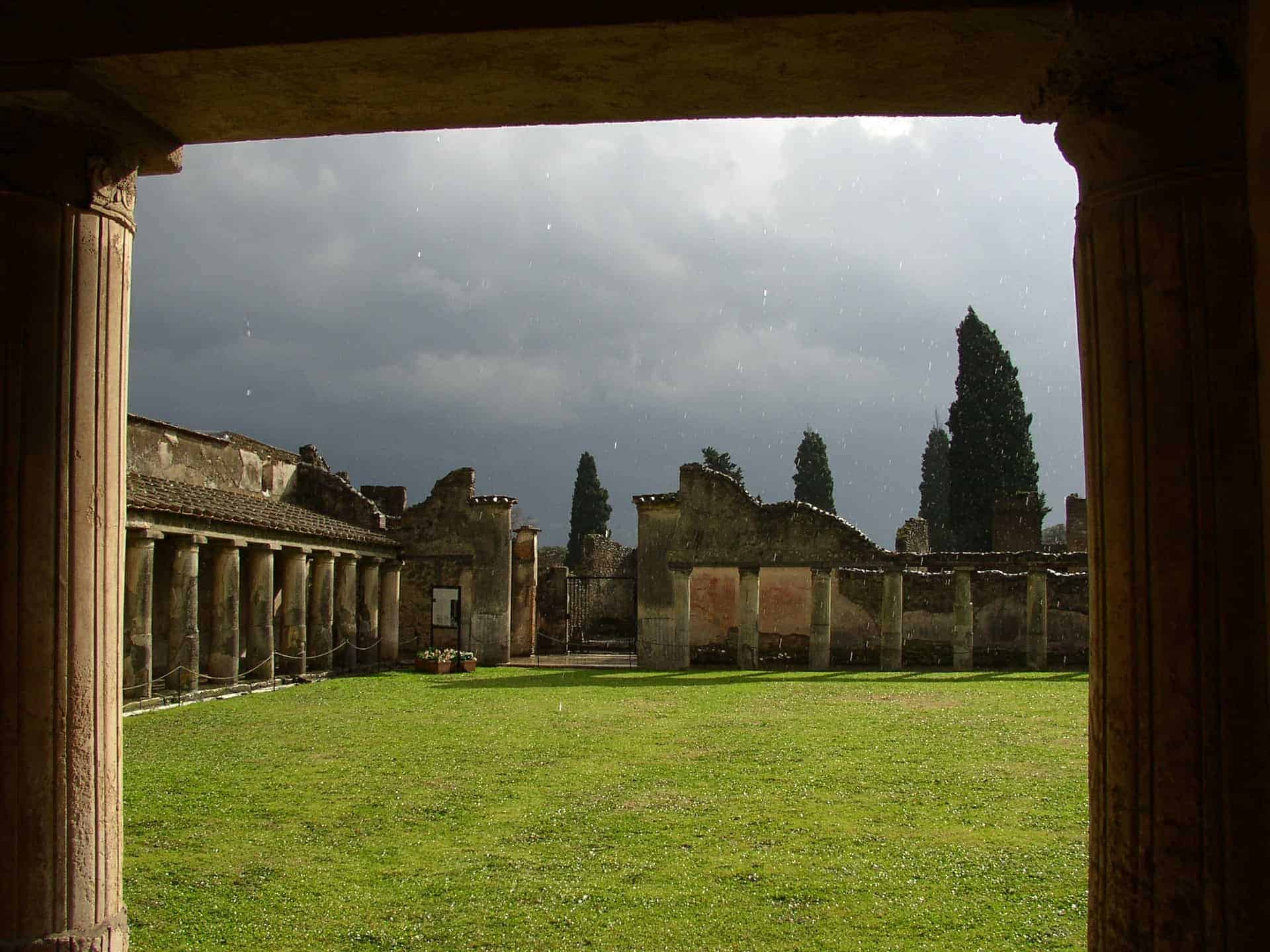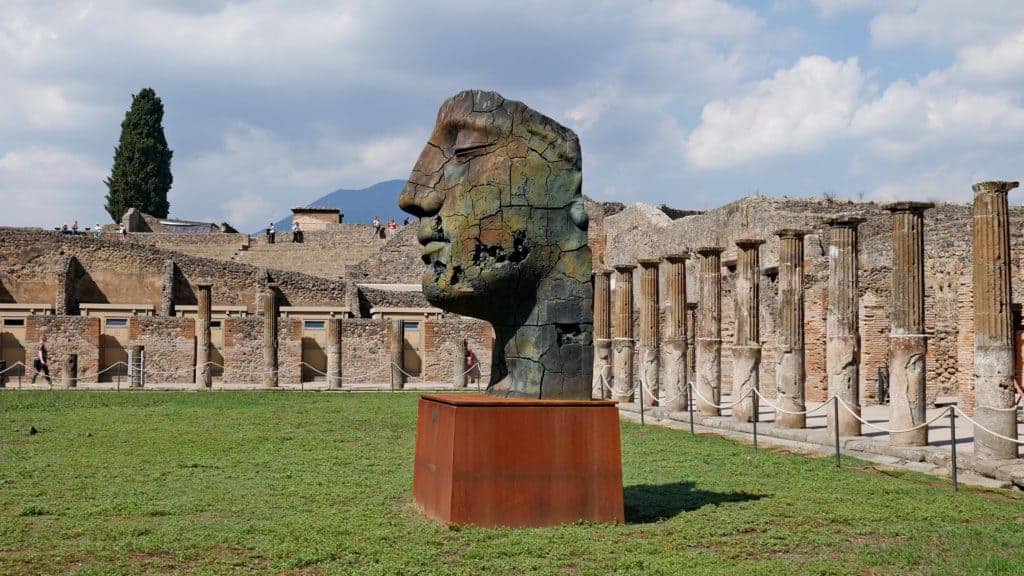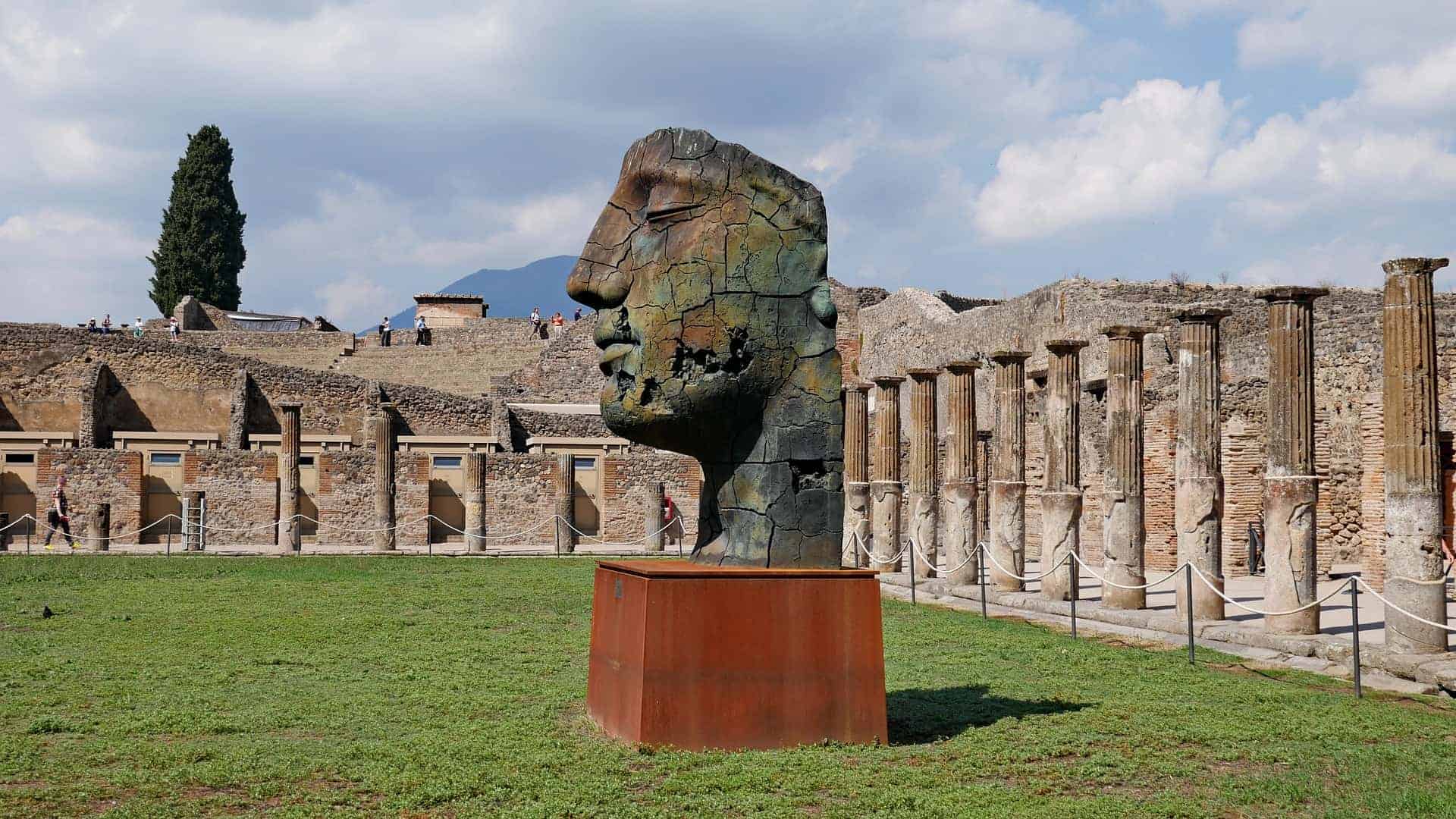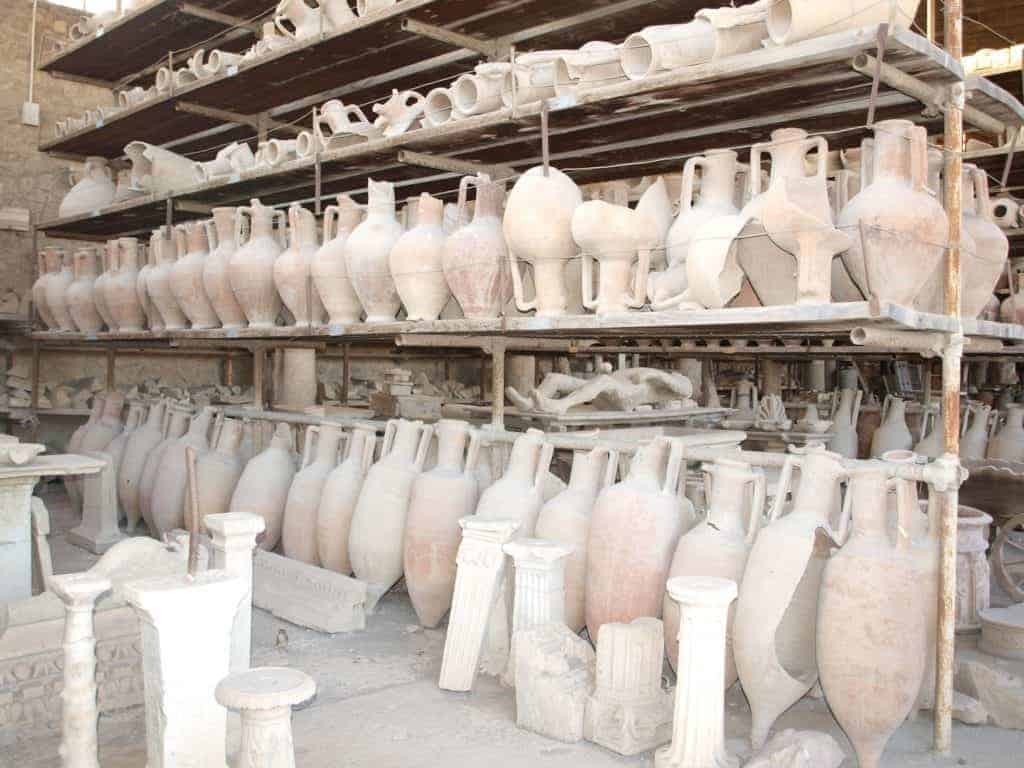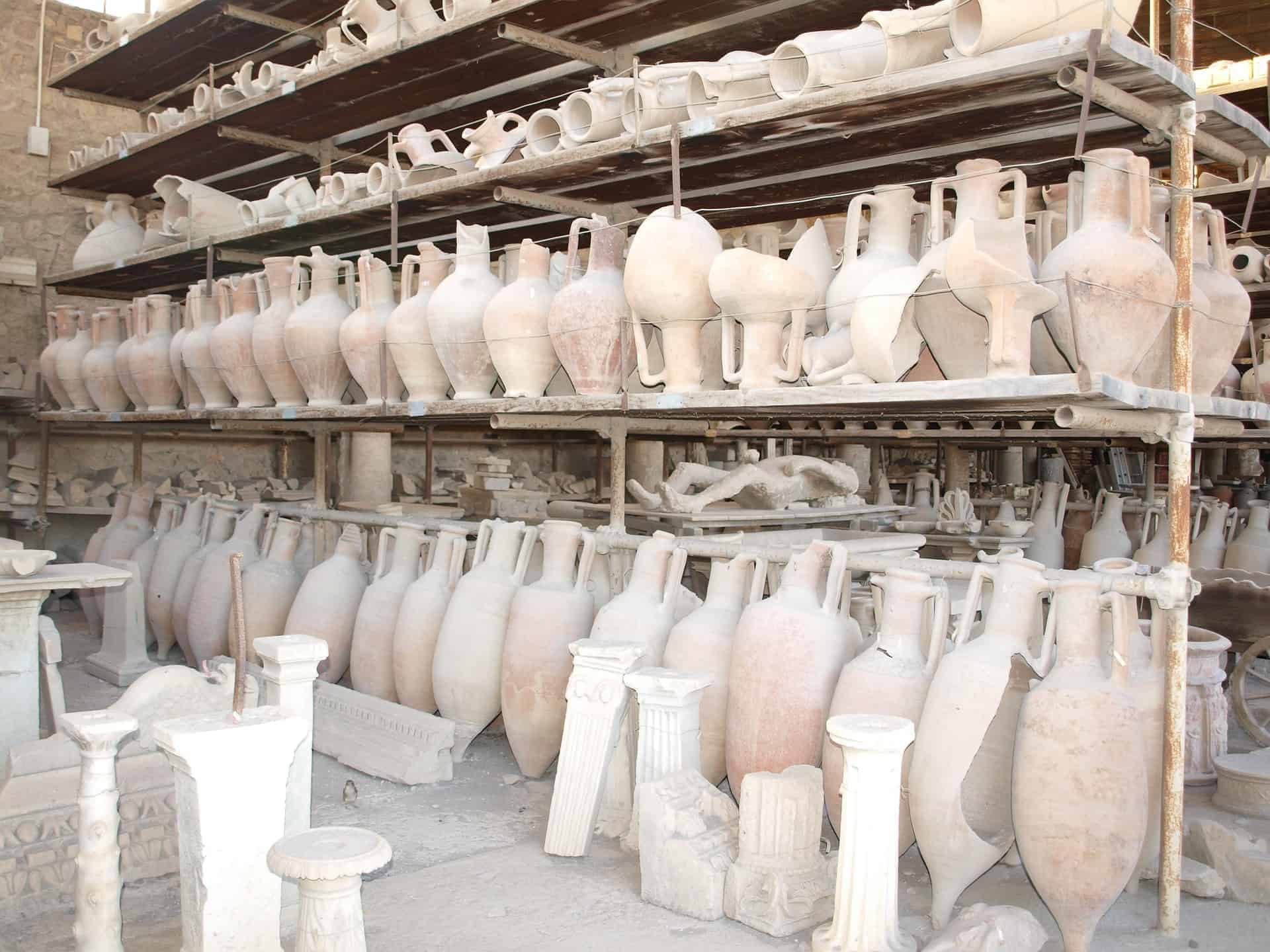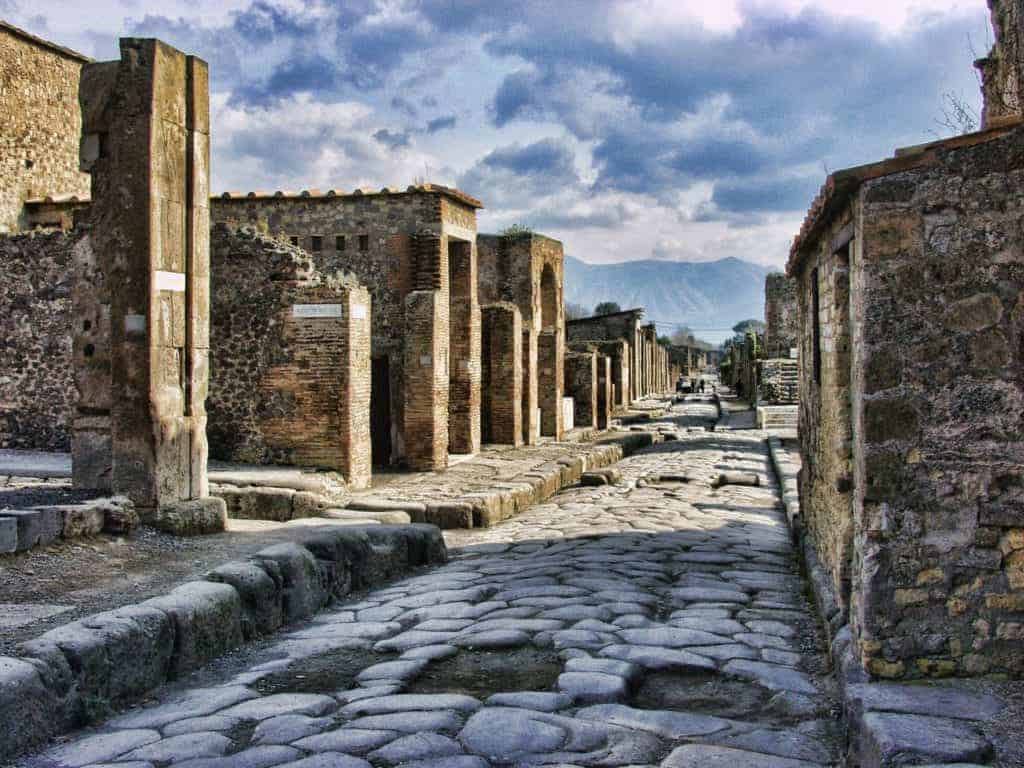 To make it to Positano you can choose from a couple options – local train from Pompeii to Sorrento and then a bus to Positano, or hire a cab to take you the hour or so straight to Positano from Pompeii (more expensive but much easier).
You should most likely be arriving in Positano in the evening, just in time to check into your hotel and have a nice dinner. Your next 3 or so days will be a nice and relaxing way to end your trip.
Day 11 – Positano
Once you wake up the next morning you will get to see the colorful buildings making up the Almafi Coast mountainside. You can spend some time walking around the city just relaxing and enjoying the surroundings. As you walk the winding roads you are sure to pass by art galleries, fine dining, and a variety of boutiques.
You can then spend some time just laying on the beach and having some well-deserved rest. If you are interested you can also hop on a boat tour or hire a guide to take you around the waters of Amalfi. Spend the rest of the day just enjoying the city of Positano and all it has to offer.
» Take a look at some Positano hotels for nights 10, 11, 12 & 13 in the Amalfi Coast «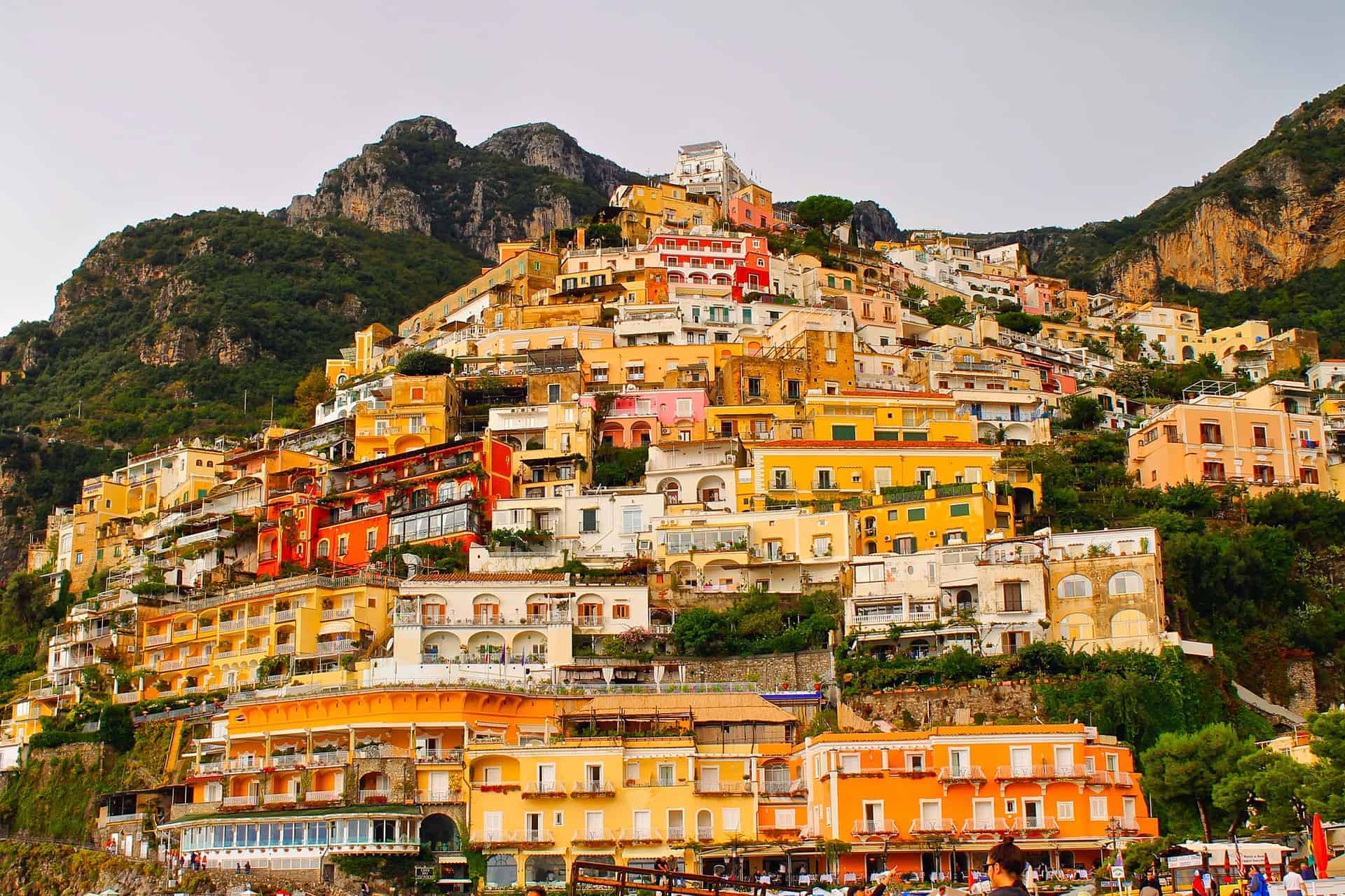 Day 12 – Day Trip to Capri
Now that you have had some time to relax and enjoy Positano, you can make your way to the nearby island of Capri on a one of a kind day trip. During your time on Capri you can make your way to some or all of the following spots:
1) The Piazzetta
2) Augustus Gardens
3) Faraglioni Rocks
4) Anacapri
5) Villa San Michele
6) Mount Solaro
» The Perfect Capri Day Trip guide will walk through everything this incredible island has to offer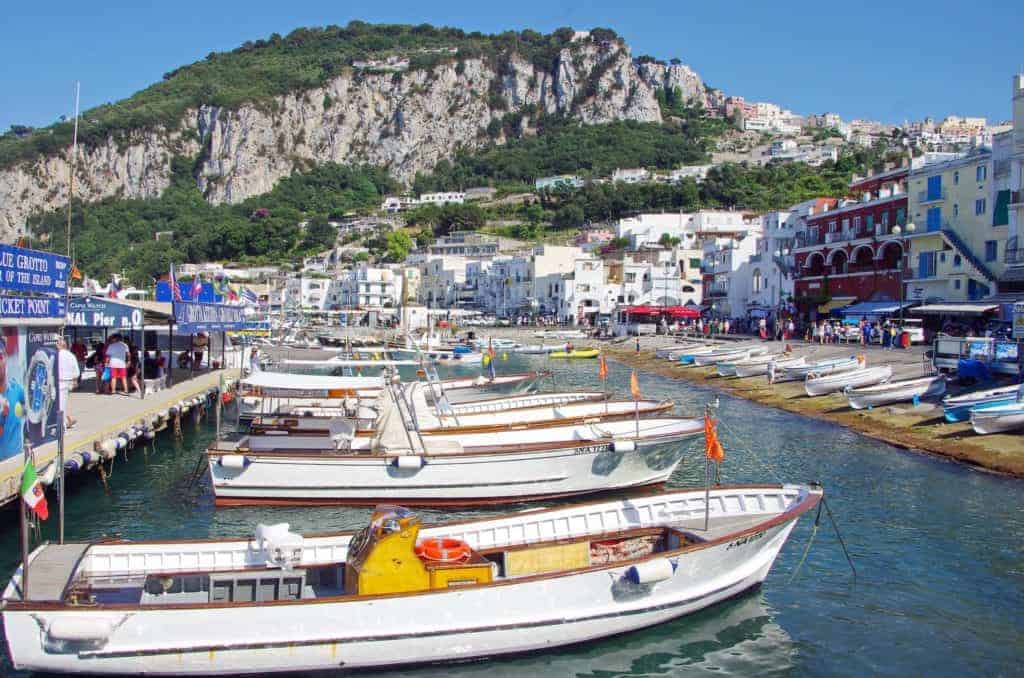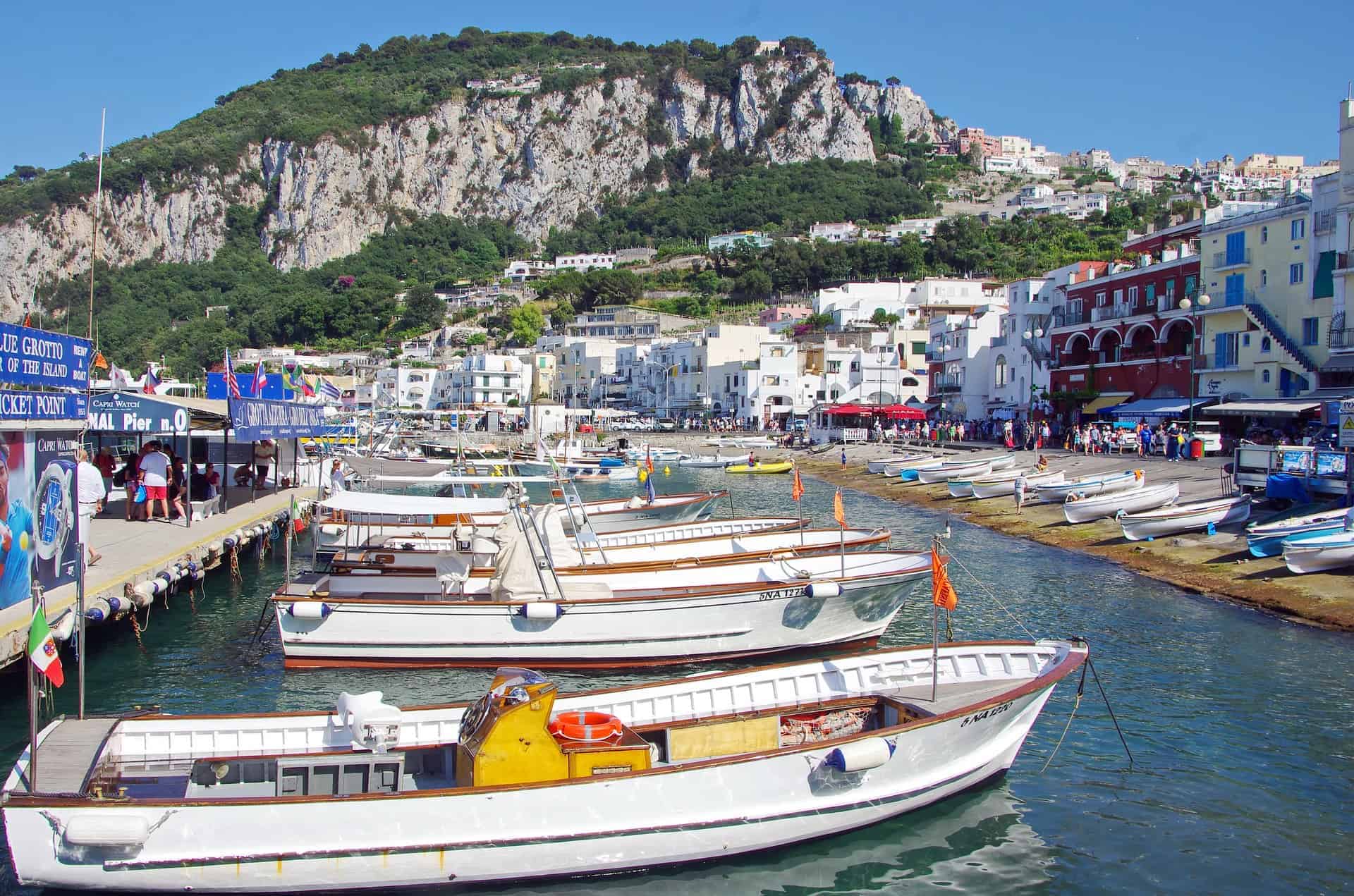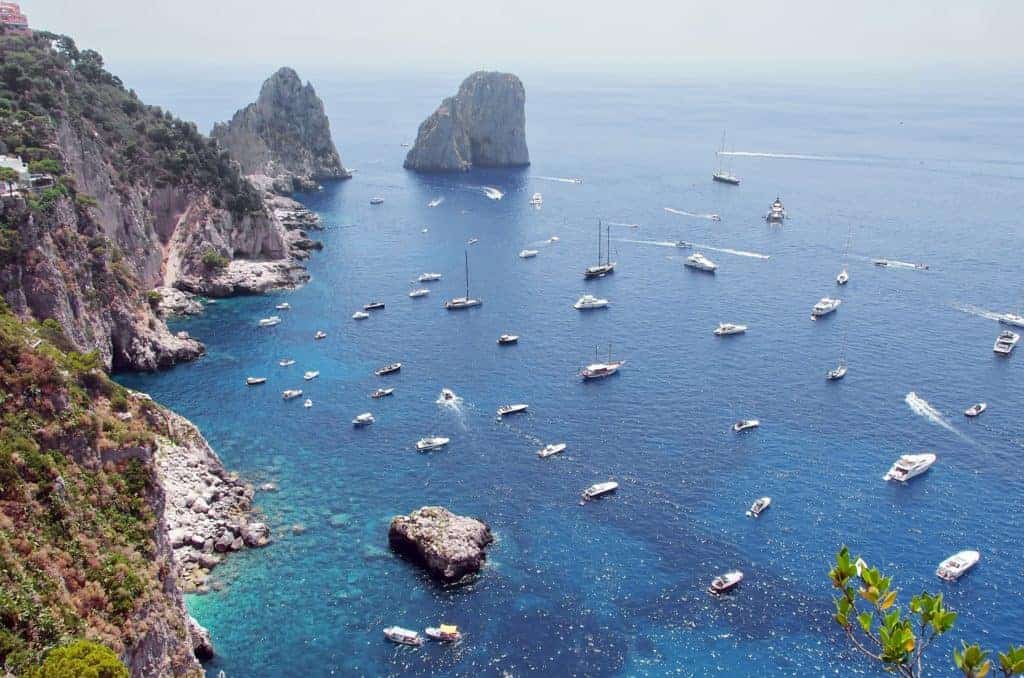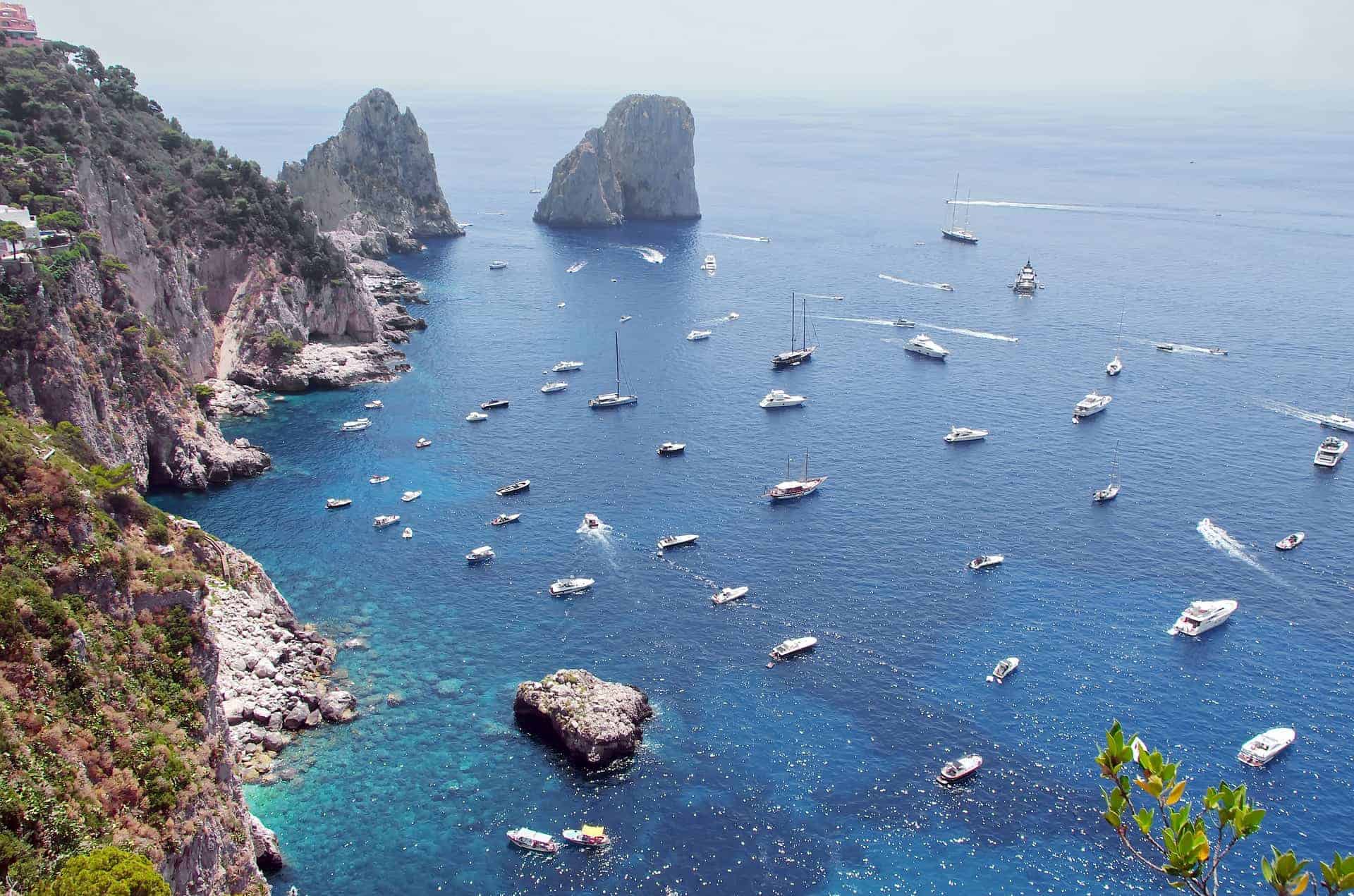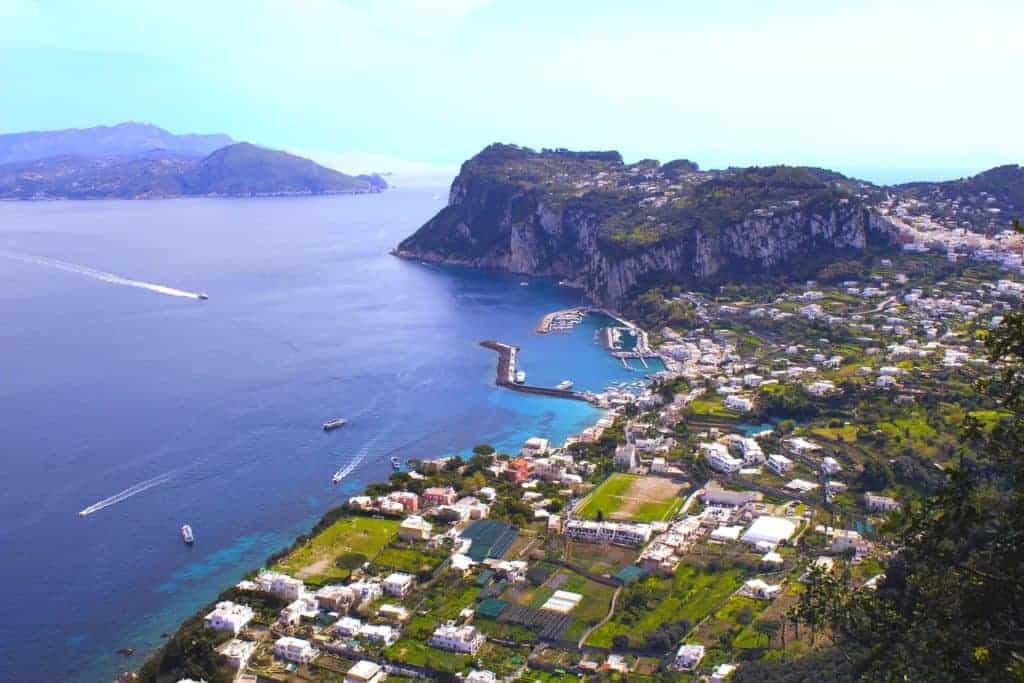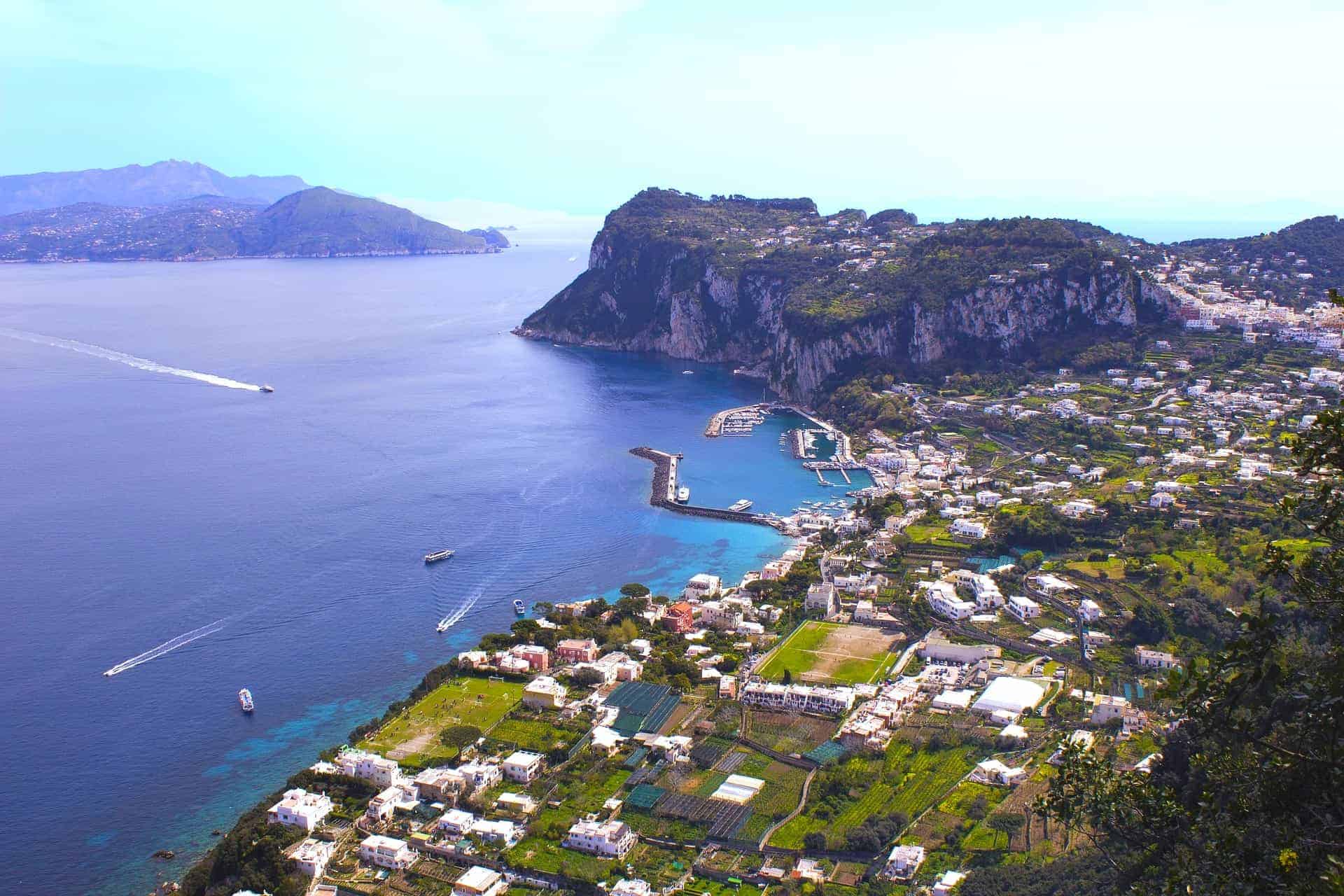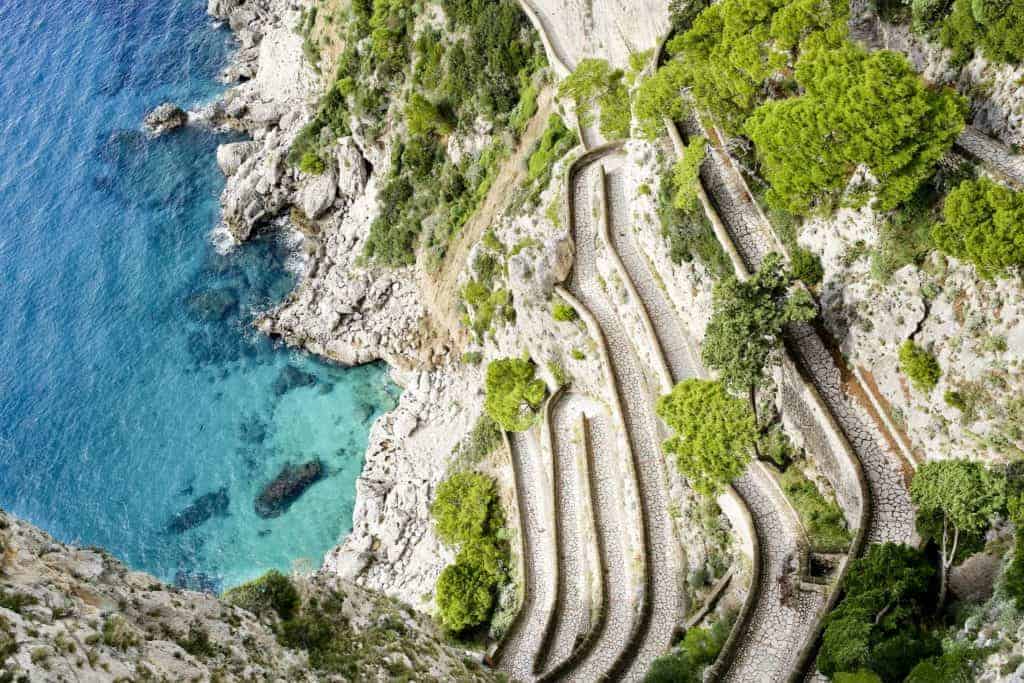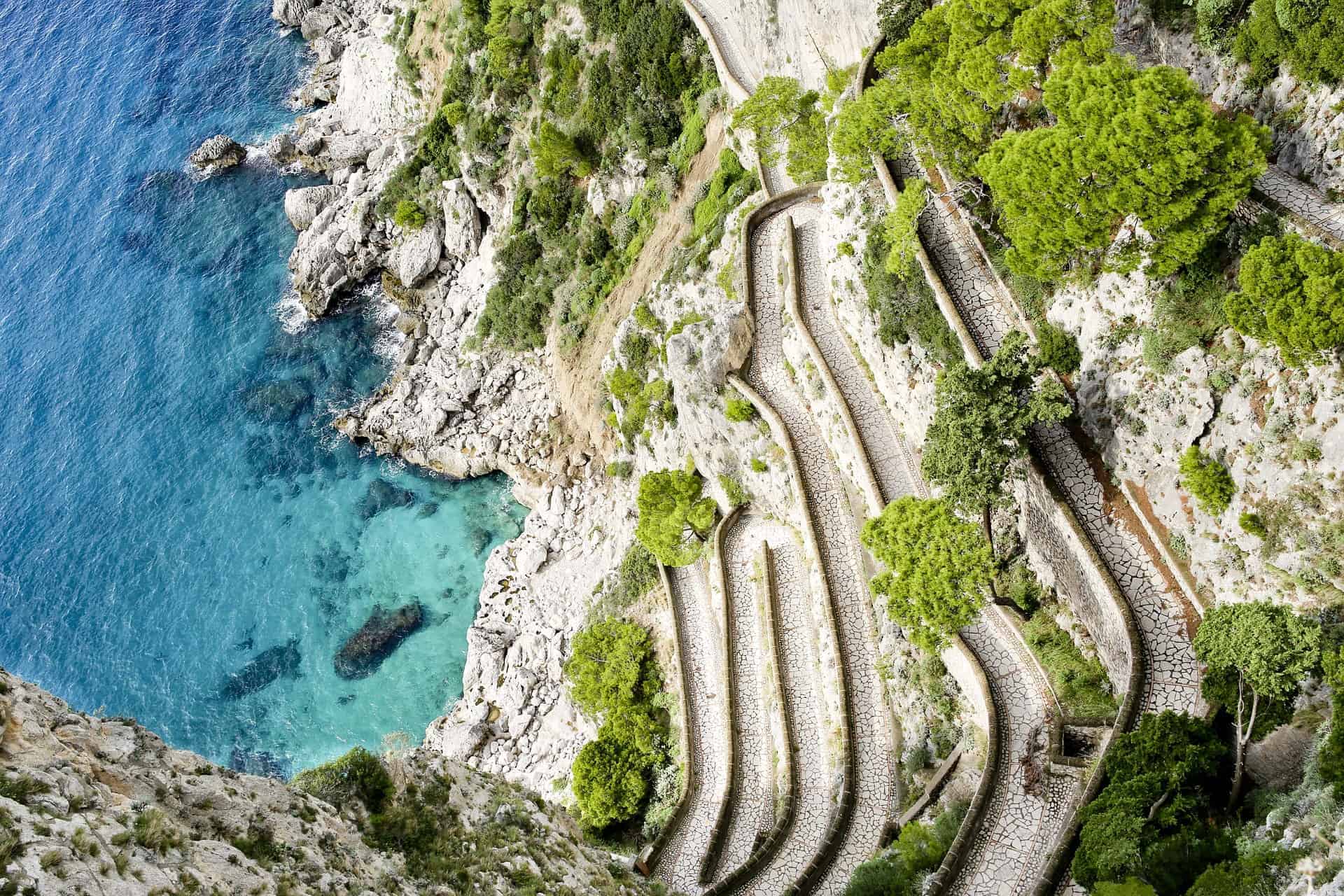 Day 13 – Positano Relaxation
​Your third day in Almafi Coast can be spent just relaxing, enjoying the beaches and the town of Positano. You can rent a boat and spend some time out on the water and/or hit the local shops.
As this is your last full day in Italy, it is a a great way to wind down after two weeks of traveling around and seeing all the great sites that Italy has to offer.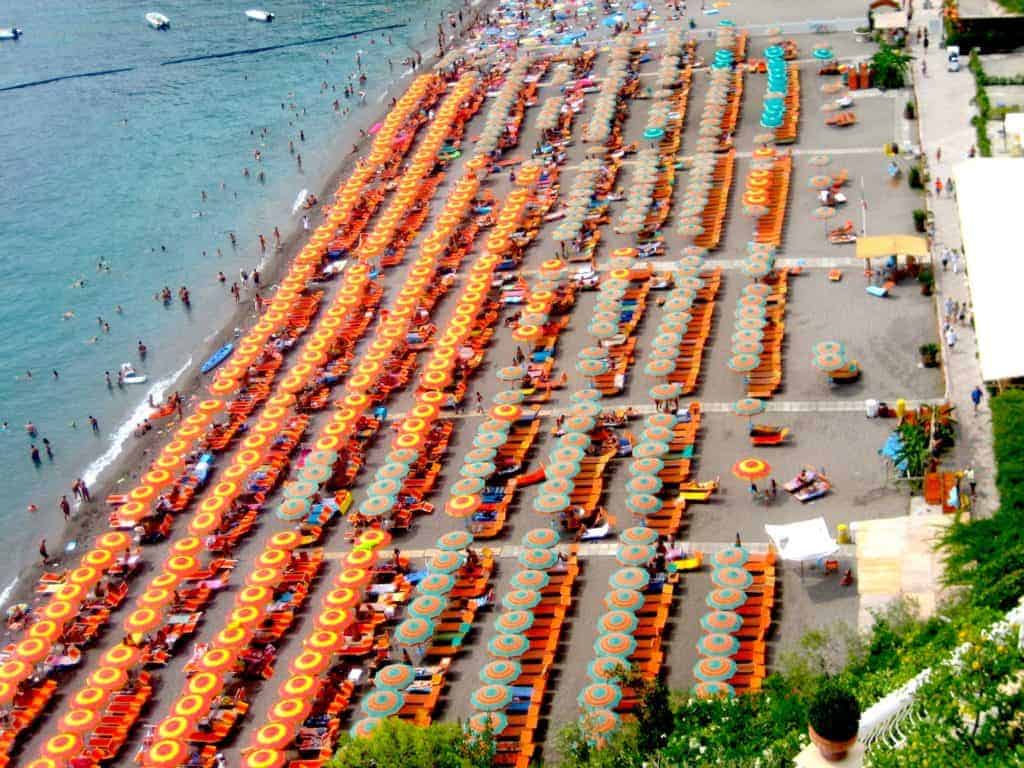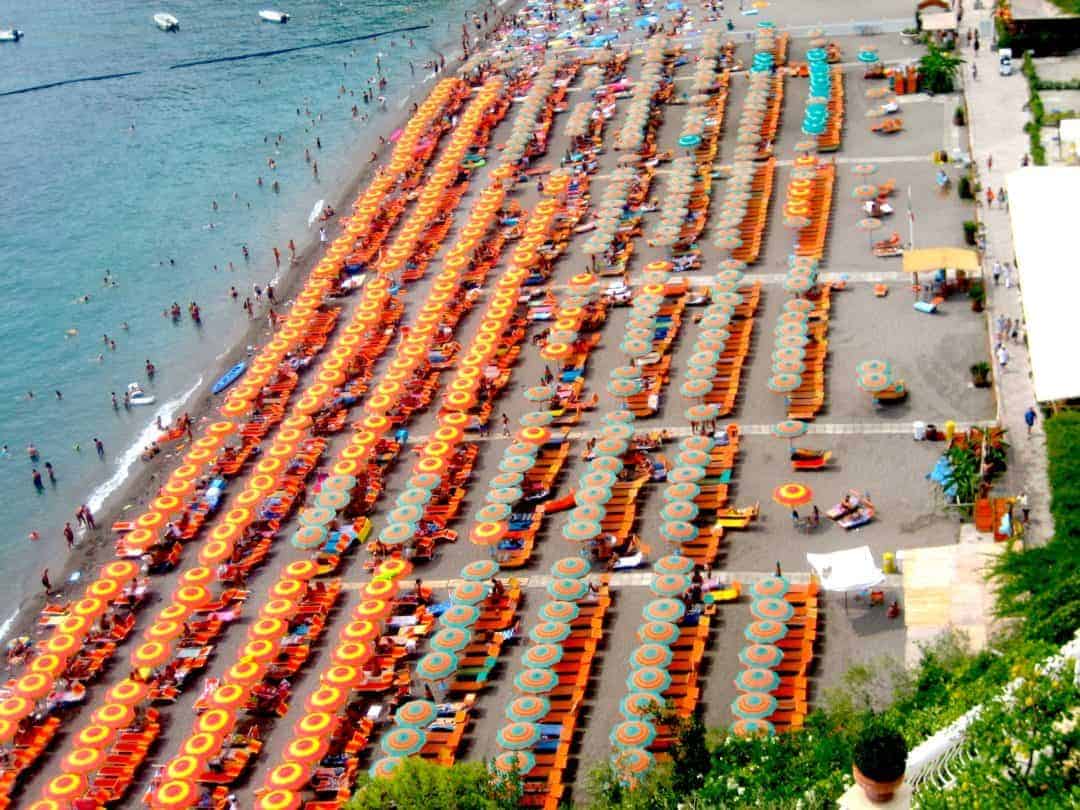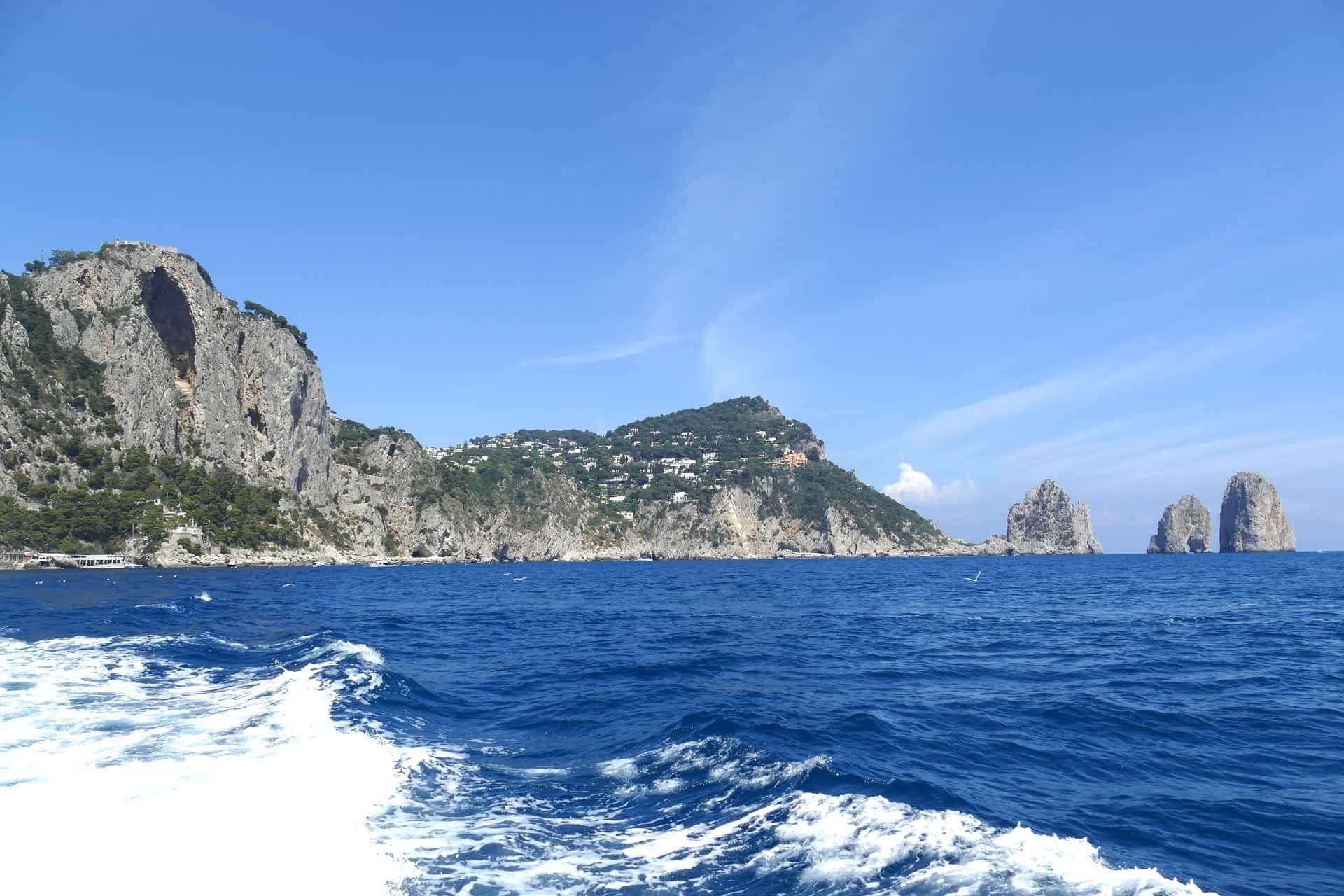 Day 14 – Depart to Naples & Head Home
Unfortunately your 2 week Italy itinerary is now coming to an end. The easiest option here is to head back to the airport in Naples by taxi. You could also take a bus to Sorrento and then either bus/train to Naples (although longer and a bit less simple to do).
If your flight is later in the day then you still might have some time to enjoy Positano – either in the city, on the beach, or in the water, before heading back to Naples.
That does it for two weeks in Italy…until next time!
Head over to the Italy itineraries and guides page to check out some more helpful posts, and feel free to comment below with any questions!