Iceland has it all – the natural beauty, the waterfalls, the landscape, the hikes – you name it and Iceland has it. Along the way though you are sure to make it through the capital city of Reykjavik one way or another.
While nearly all the exciting attractions and activities are outside of Reykjavik, spending a day exploring the city is a great way to relax during you trip to Iceland.
This one day in Reykjavik itinerary will walk you through what to do, what to see, where to eat and more! If staying there for a night or using Reykjavik as your base for the entire trip, this guide is sure to help as you prepare for your adventure!
* Affiliate Disclosure: This post may contain affiliate links, which means I may receive a commission if you make a purchase through the links provided, at no additional cost to you. Thanks for supporting the work I put into TripTins!
1) Map of Reykjavik
To start off I wanted to put together a map for you to get an idea where everything is located throughout the city.
I have highlighted the attractions, museums, restaurants, hotels and bars that you will read about all throughout the guide. If you want to experience one day in Reykjavik, picking and choosing from the below is sure not to disappoint.
2) Major Sites in Reykjavik
This guide is to give you an idea of what you can do INSIDE OF THE CITY. It will not talk about day trips or tours or anything like that. I wanted to give you an idea of what can be done on a "rest day" as you walk around the city itself (as well as some food/hotel/nightlife recommendations).
Reykjavik is not that big of a city and the major sites within it can be seen in a day. It is also super easy to navigate and you would not need any sort of transportation to get around it. Just head out of your hotel and start walking the streets!
If you are interested in sites outside of the city itself you can take a look at some guides to the Glymur Waterfall Hike, the Reykjadalur Hot Springs, and Skogafoss Waterfall.
A) City Center
While not actually an attraction, the streets of Reykjavik are great to explore and take in as you make your way around. You will pass by colorful buildings, plenty of souvenir shops, and lively streets.
Laugavegur is one of the main roads full of restaurants, nightlife and small shops to enjoy. You are also sure to pass the waterfront along the way as well as plenty of Reykjavik street art and graffiti.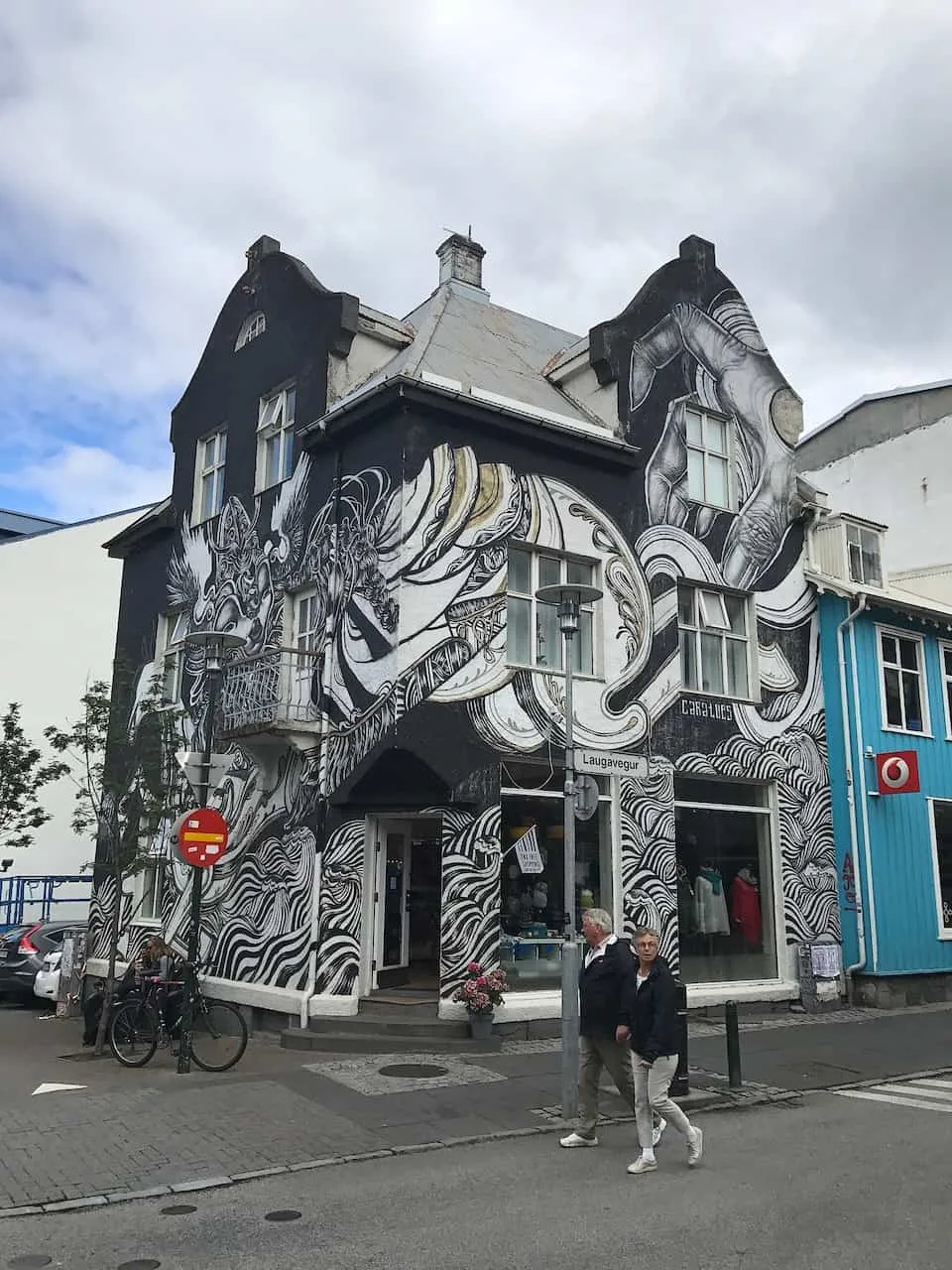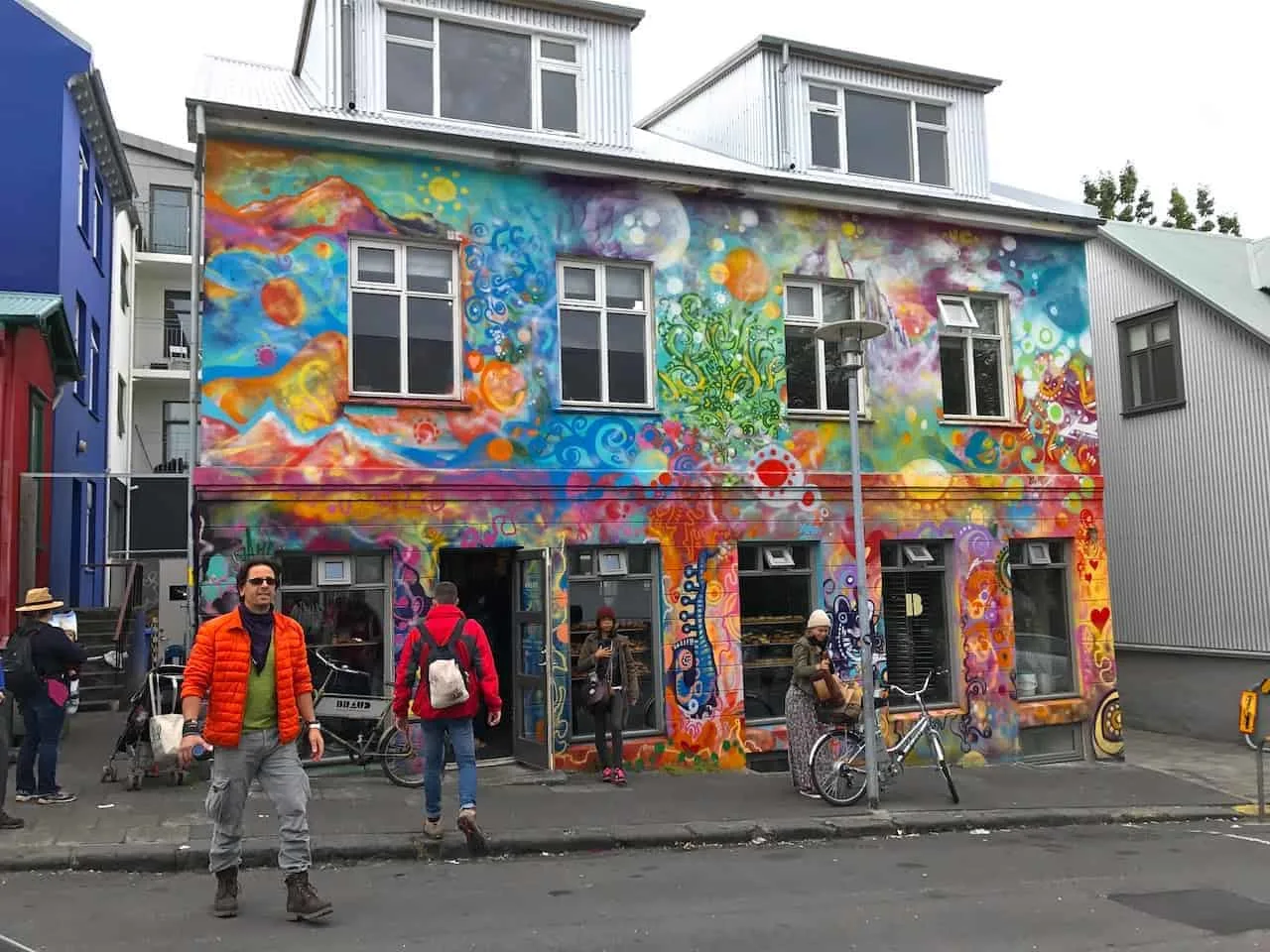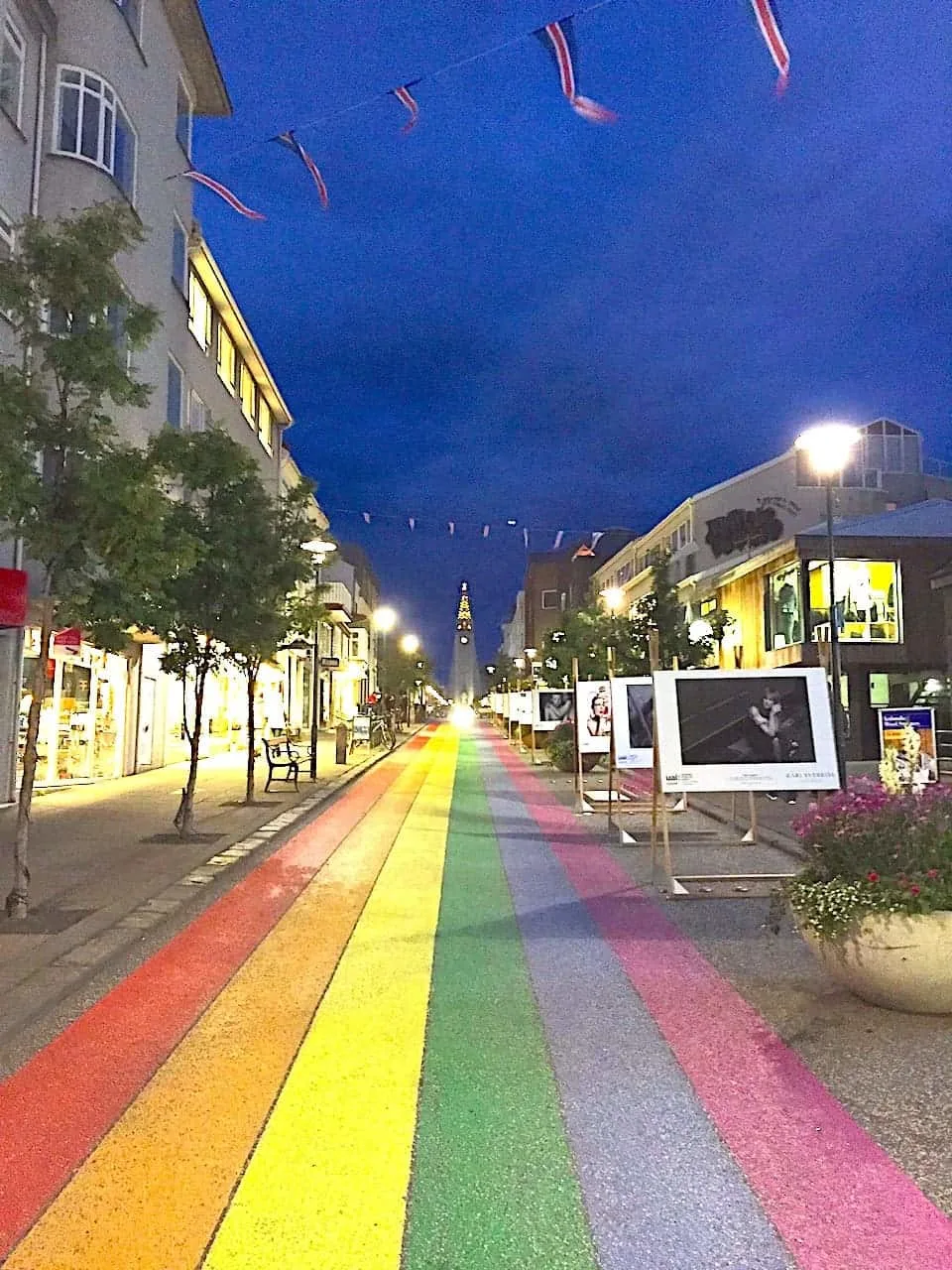 B) Hallgrimskirkja
The main attraction of Reykjavik and one that can be seen from all around the city is the Hallgrimskirkja church. Not only is it a great piece of architecture but also gives you the opportunity to see the city from above.
Spend the extra few dollars here to head up to the top of the church, where you will be able to see the whole city of Reykjavik down below. All of the colorful buildings with the ocean out in the distance makes for a great picture opportunity.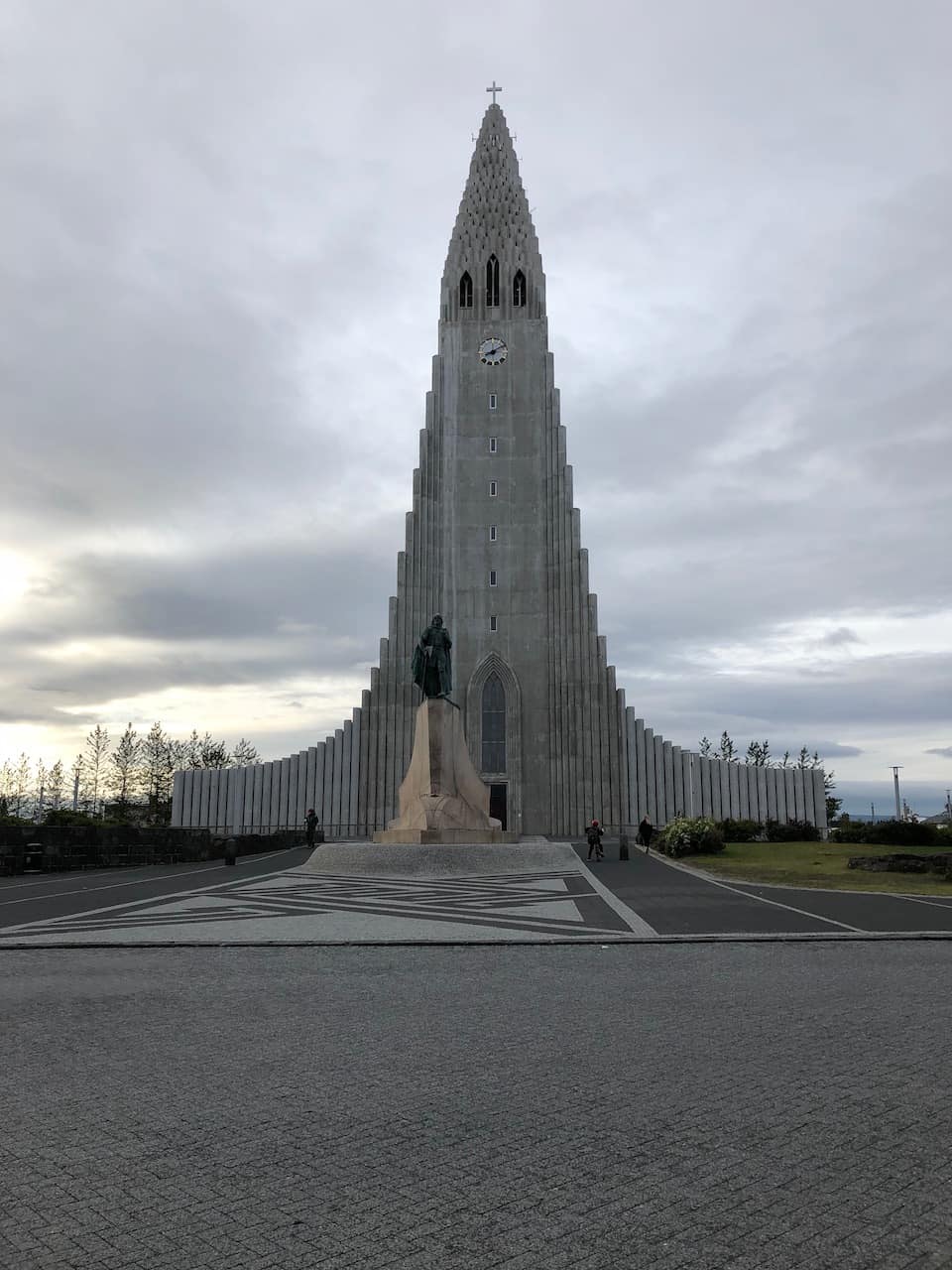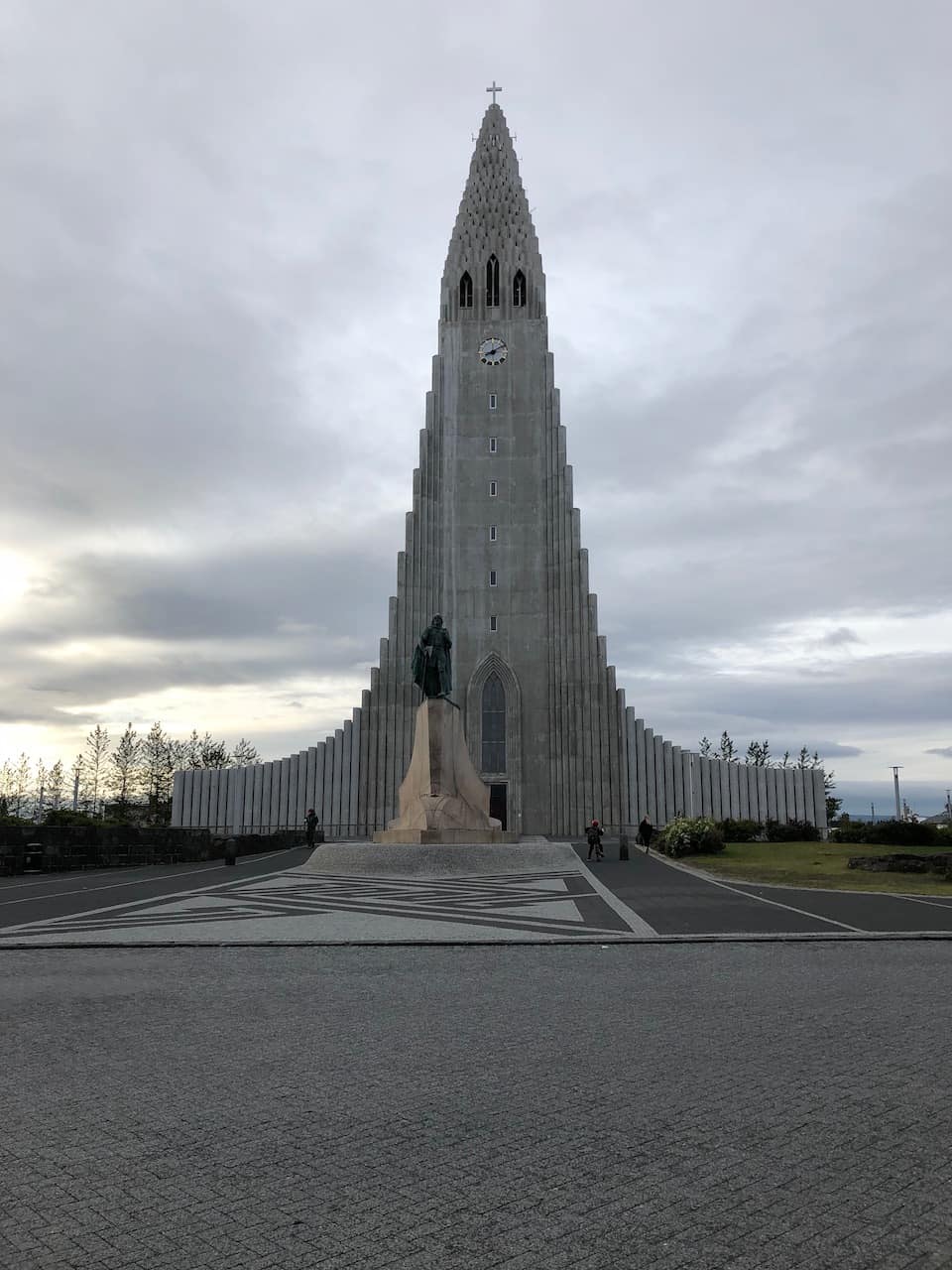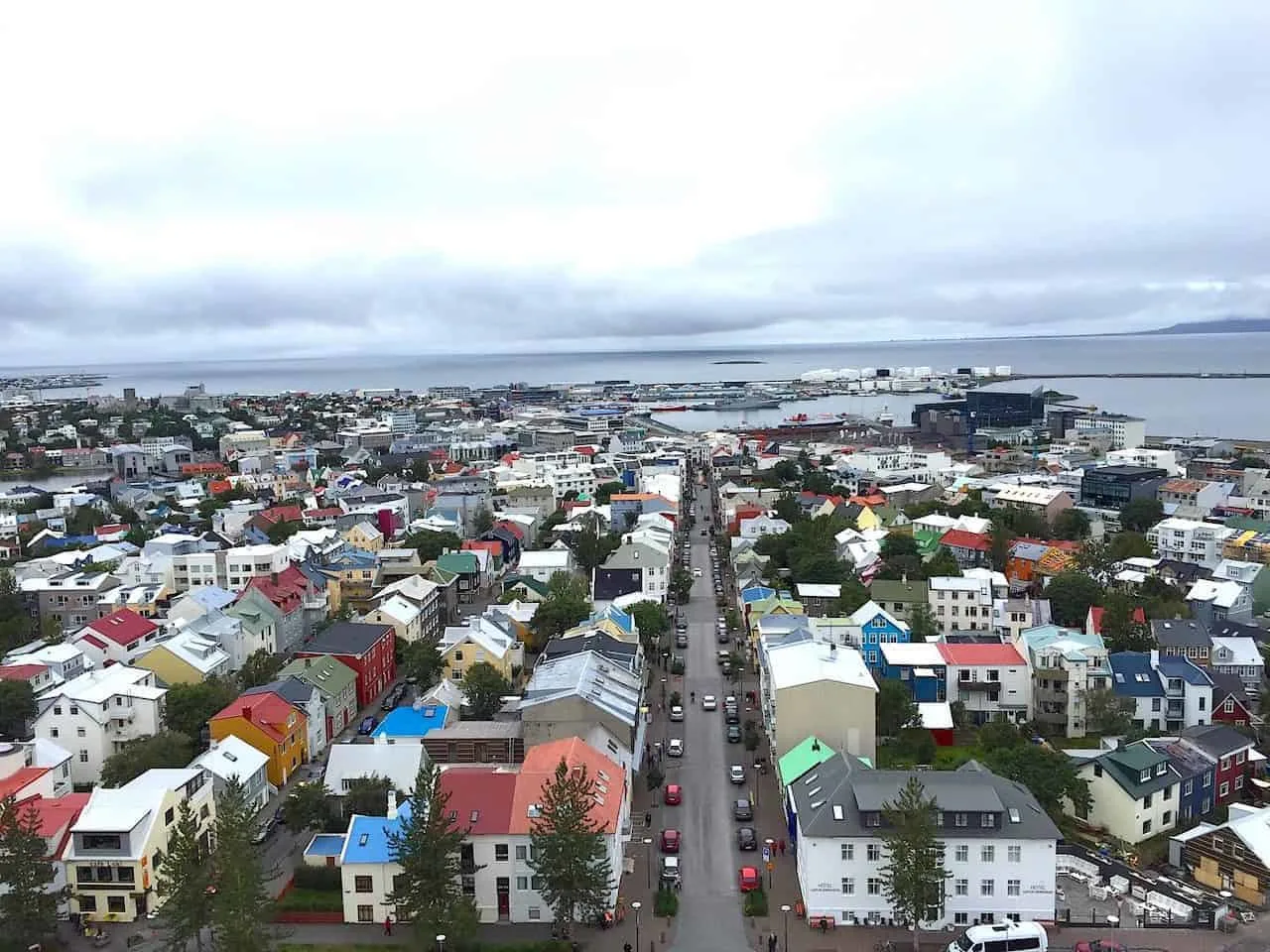 C) Harpa Opera House
Probably the most modern building in Reykajvik is the Harpa Opera House. With it glass like structure and mirrored architecture inside and out, it makes for a great building to explore for a bit.
Check out the schedule of events if you want to take in a performance. Even if you don't, you can still enter the building and walk around the halls.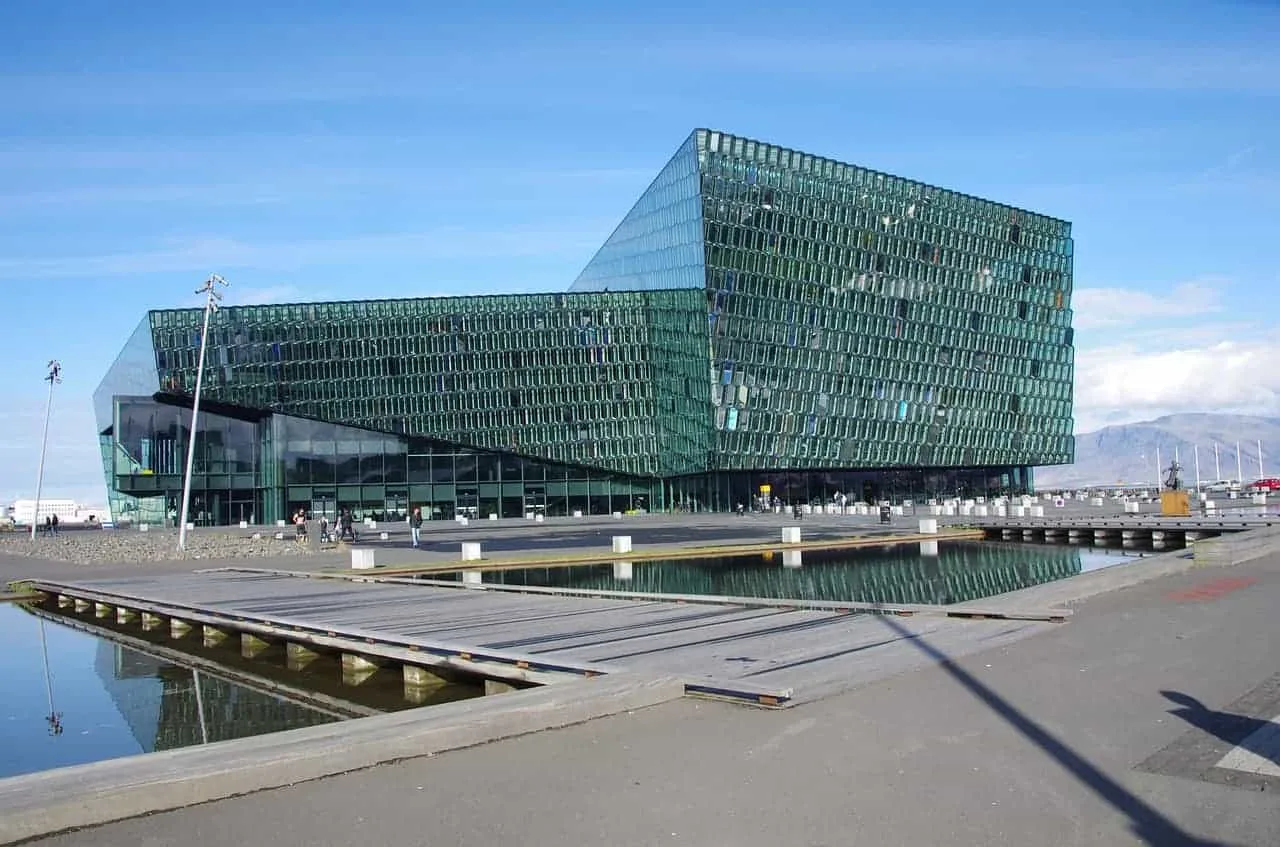 D) Sun Voyager
Down the oceanfront walkway, you will come across a steel structure shaped as a boat called the Sun Voyager or Solfar. It was built by Jón Gunnar Árnason and is supposed to resemble a "dream boat and ode to the sun".
Take some pics and enjoy the view as you experience another Reykjavik landmark.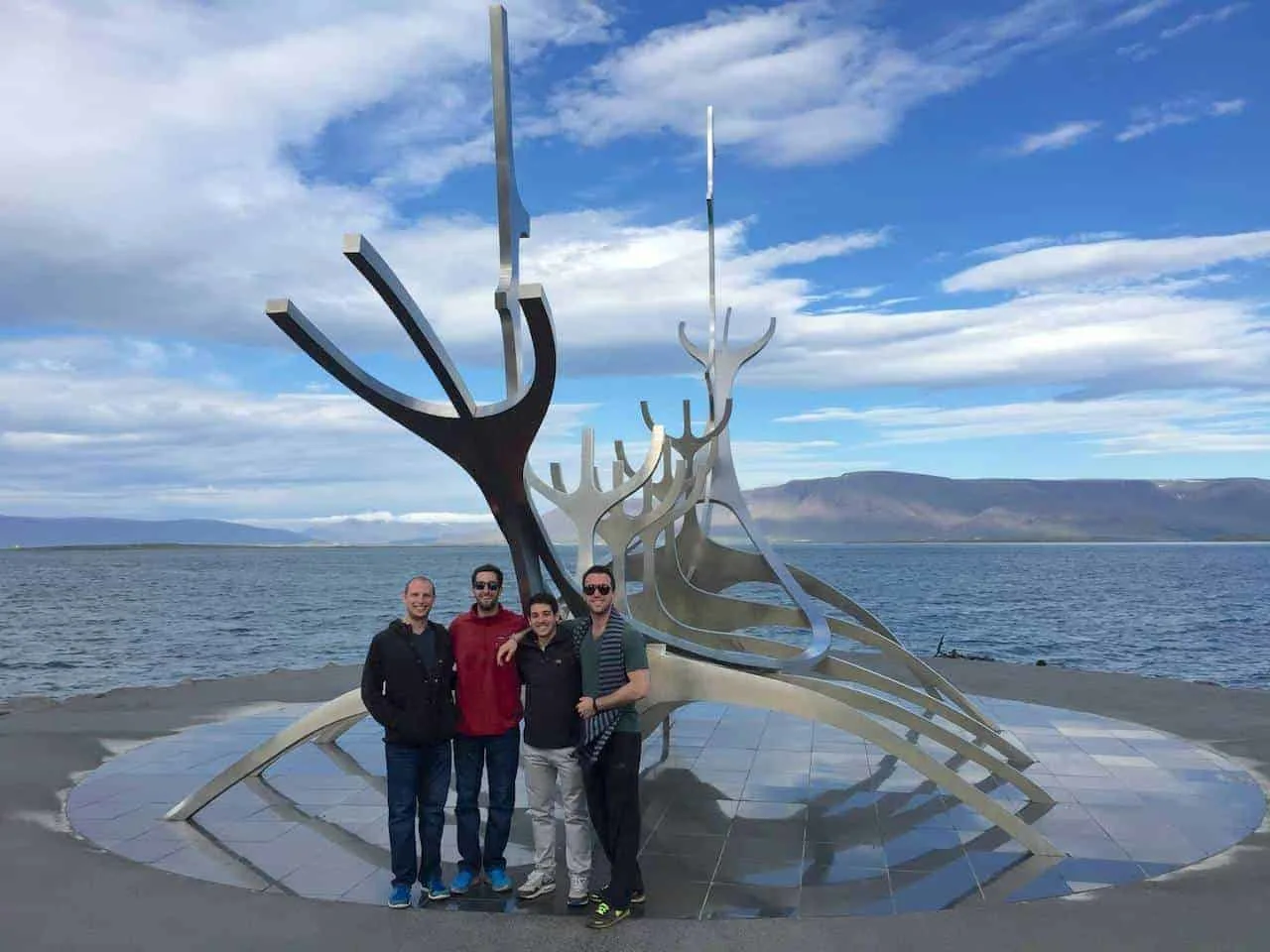 E) Check Out a Museum
Reykjavik is filled with various museums to choose from if that is something you are interested in. Below is a list of 6 of them to give you an idea of what the city has to offer
1. National Museum of Iceland – a background into the history of Iceland and its culture
2. Aurora Reykjavik – an exhibition about the famous Aurora Borealis (or Northern Lights)
3. Volcano House – learn about the volcanic activity and landscape of Iceland
4. Saga Museum – provides information about Icelandic history and the Icelandic way of life
5. The Settlement Exhibition – take a look at the original settlement remnants of Reykjavik
6. Perlan – one of the most unique pieces of architecture in Reykjavik which also has great views over the city and a restaurant within
3) Where to Stay
Below are a few top rated and valued accommodation options in Reykjavik. I made sure to also pick options that are relatively close to the city center so you will not need to walk too far to get to attractions, food, shops and nightlife.
If none of the hotels are what you are looking for, you can continue to browse Booking.com for some top rated hotels that works for you.
By looking at the map above you can see where most of the things to do are located and pick a spot not too far away from everything.
3. Alda Hotel
4. Sandhotel
7. Hotel Fron
4) Where to Eat
You cannot visit Reykjavik without checking out some of the top notch restaurants that the city has to offer. While a bit more on the expensive side, the food is fresh and delicious, and you can pick from a variety of options.
Fine Dinner Dining
Many of these restaurants will serve a variety of Scandinavian food. From fish to meats and everything in between.
Be on the lookout for their tasting menus as well to get a little bit of everything. If you want to head to the below or any similar restaurants in the city be sure to make reservations ahead of time.
3. Sjavargrillid Seafood Grill
4. Resto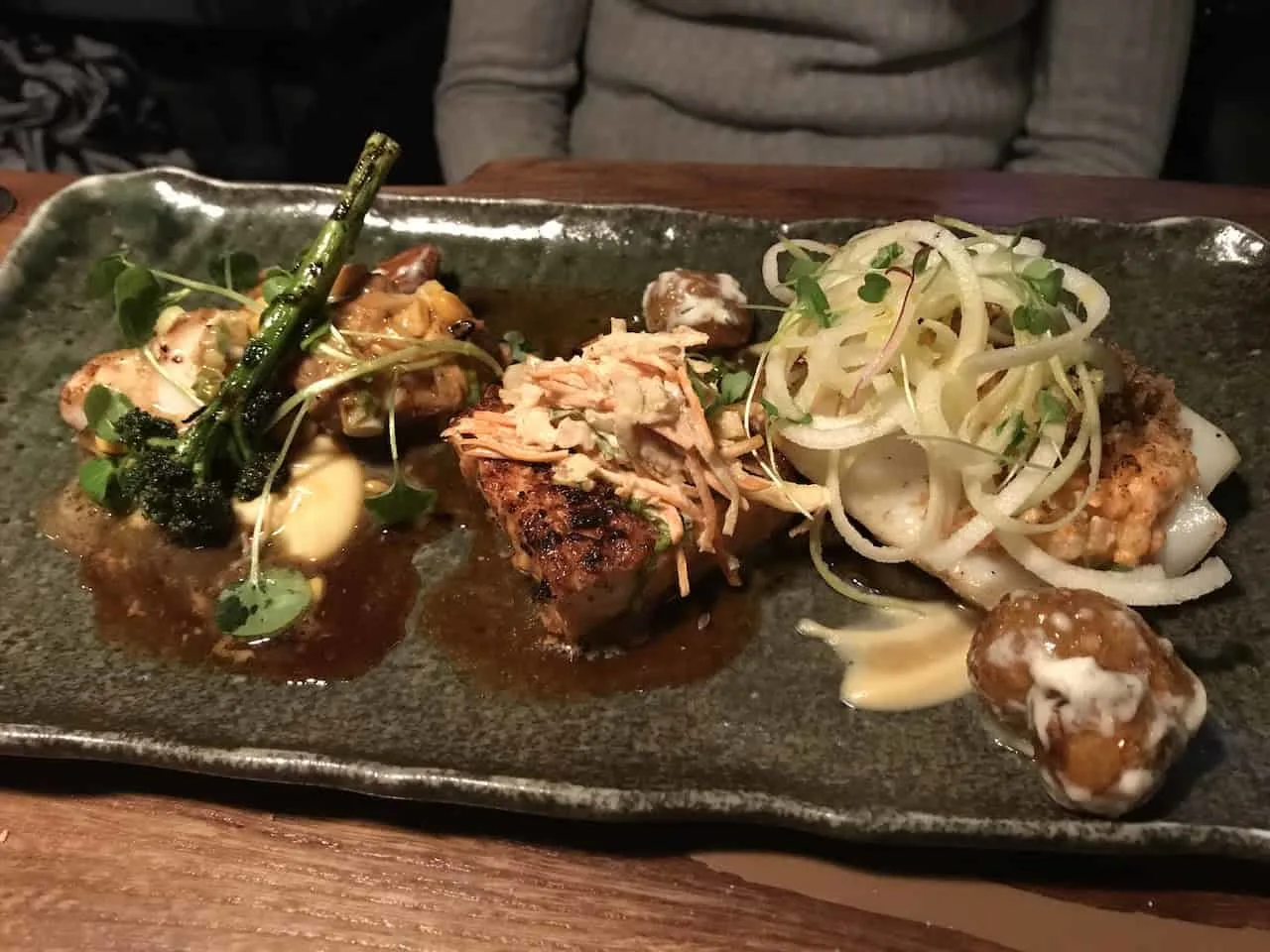 Brunch Spots
Reykjavik is also full of some great brunch restaurants as well if you want to give one of them a try. A few include:
3. Bergsson Mathús
Quick Eats
Looking for a quick meal or snack? Reykjavik has a few of those as well:
1. Icelandic Street Food
3. Baejarins Beztu Pylsur (Hot Dogs!)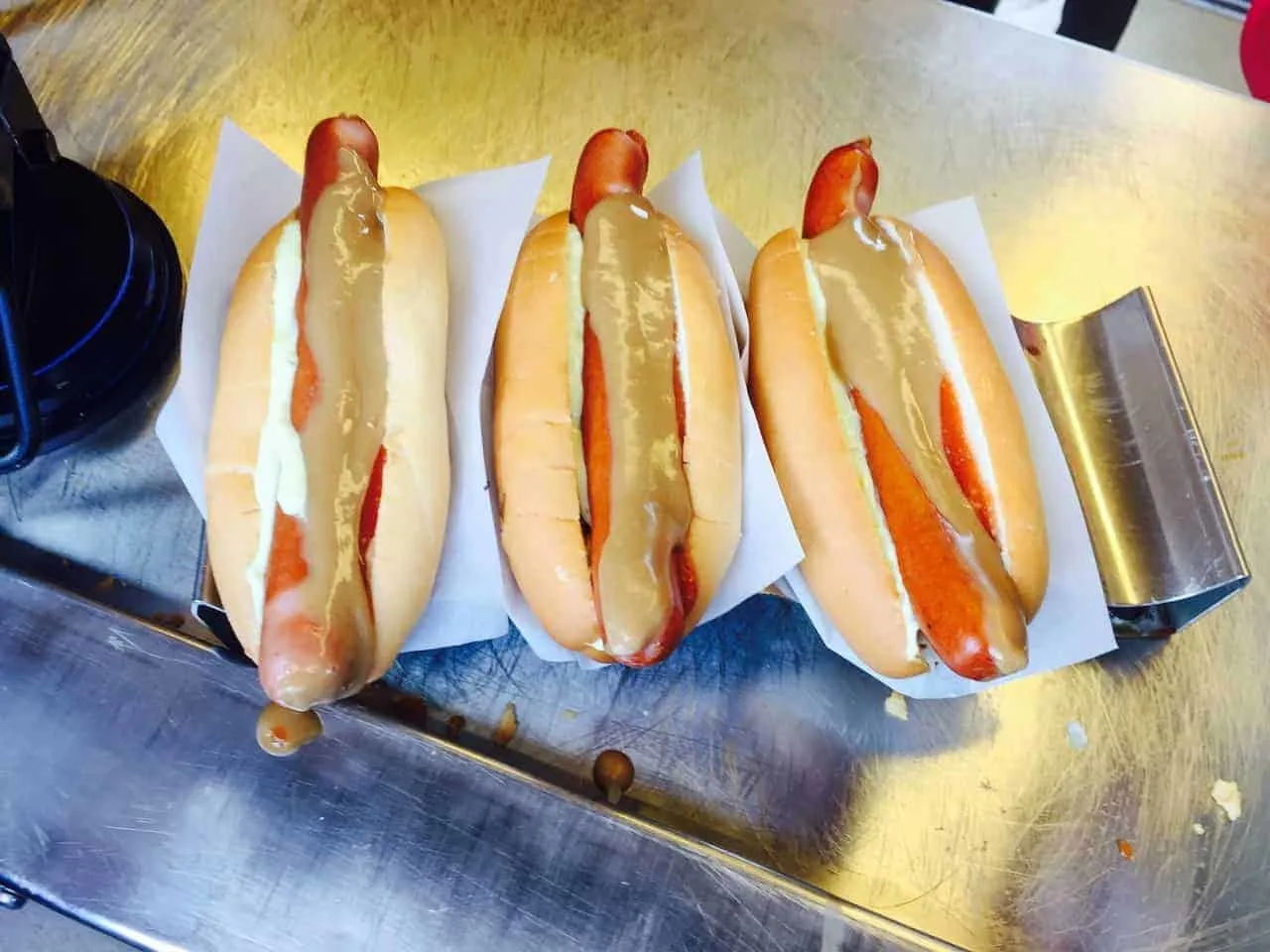 5) Where to Go Out
Into the bar or club scene? Well Reykjavik is known to have some of the best nightlife options. If you are going to be there on a weekend many spots are open until 4AM or later! Here are some of the top options to take a look at when hitting the town:
1. Austur (club)
2. B5 (club)
3. Lebowski Bar
4. American Bar
5. Kaldi Bar
6. Kaffibarinn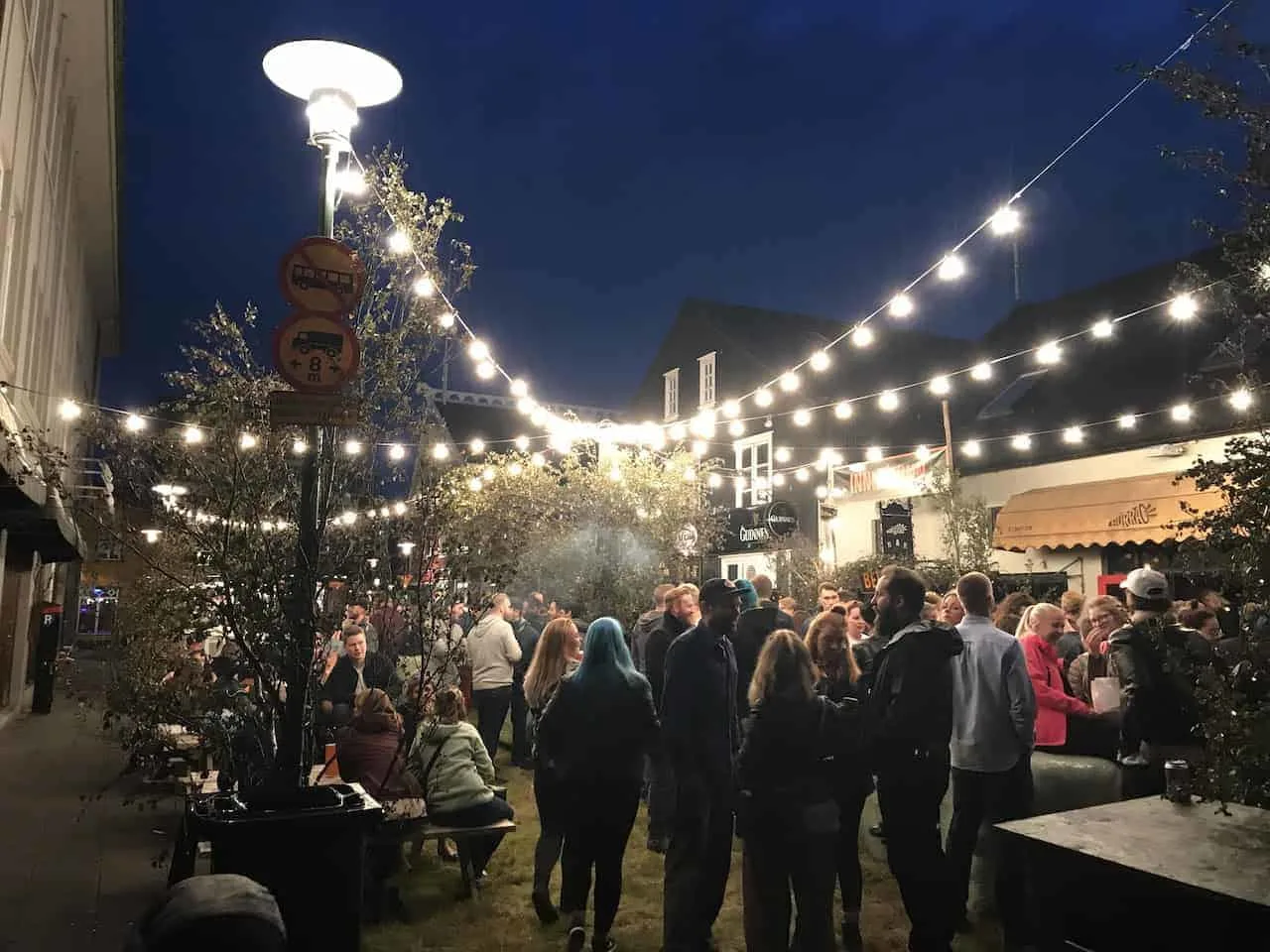 As you can tell there are no shortage of hotels, restaurants and nightlife throughout the city of Reykjavik.
While there are not too many attractions to fill up your time there, spending a day or two in the city itself can be a great way to start or end your trip to Iceland.
If you are interested in day trips and beyond take a look at the Iceland itineraries and guides for plenty more of what Iceland has to offer. Also feel free to comment below with any questions you may have!