The Skogafoss Hike Above the Waterfall
If you are planning on heading to Skogafoss to take in some views of one of the best waterfalls that Iceland has to offer, you better also prepare yourself to an actual Skogafoss hike above the falls. The hike above Skogafoss along the Skoga River was one of the most picturesque hikes during my time in Iceland and one I was not even aware of when planning my trip. I put together this guide so I can help you make sure you are ready for this incredible hiking opportunity as you are putting together your Icelandic itinerary.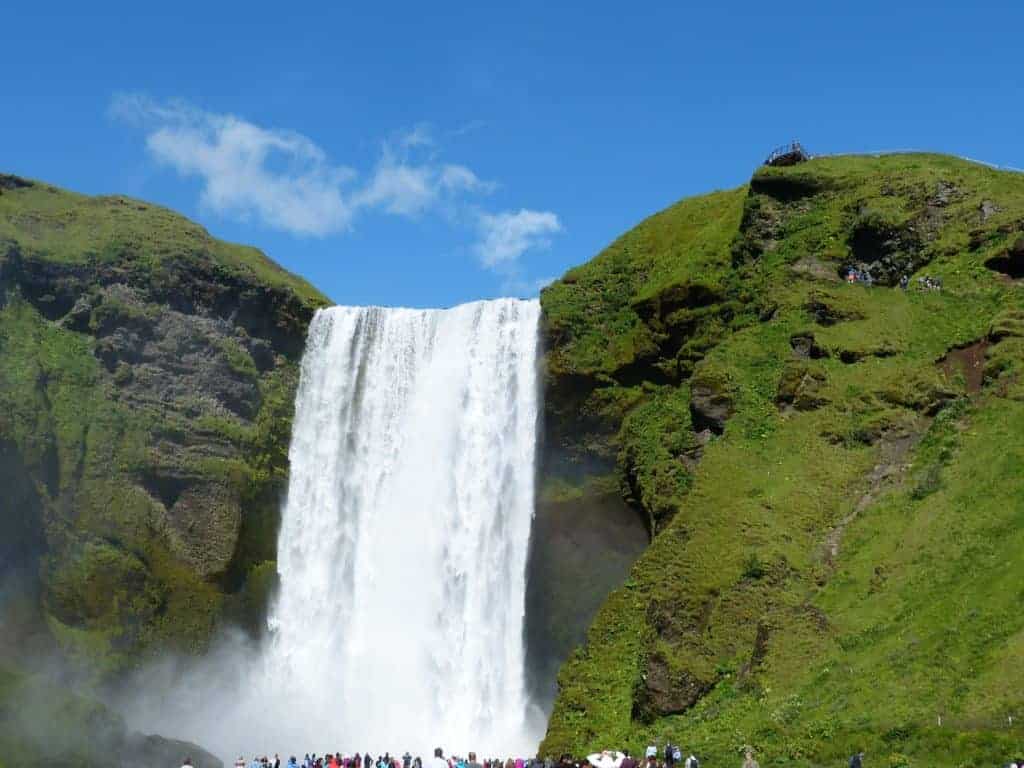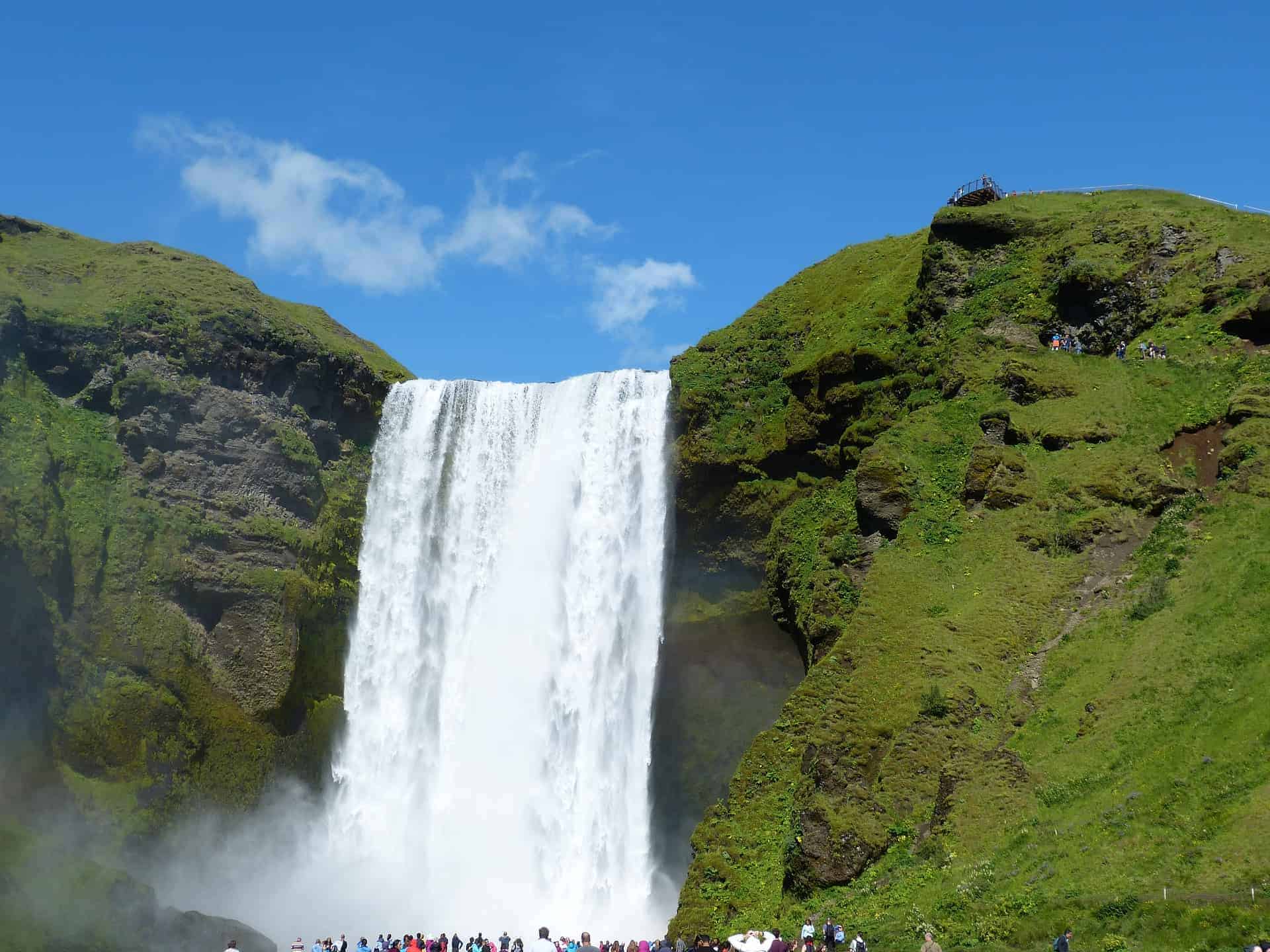 *Affiliate Disclosure

:
This post may contain affiliate links, which means I may receive a commission if you make a purchase through the links provided, at no additional cost to you. Thanks for supporting the work I put into TripTins!
1. Skogafoss Overview
You might have thought that Skogafoss was merely a beautiful waterfall that you can climb up to the top of. However there is so much more to this waterfall that meets the eye. That of course is following the source of the waterfall and hiking along the Skoga river.
​Before we get into the hiking portion, just in case that is not your thing, I wanted to give a quick overview of the waterfall and what you can do there. As you arrive at the waterfall you will have the opportunity to get up close and personal to it to snap some photos. Be careful though! As you start getting closer to the waterfall, you will be sure to feel the full force of it as it shoots up tons of mist towards the bottom of the falls.
​After you are all done at the bottom make your way up along the right hand side of the waterfall, where there is a staircase to take you up to the top. After several hundred steps later you will have some great views to take in as Skogafoss barrels down beneath you.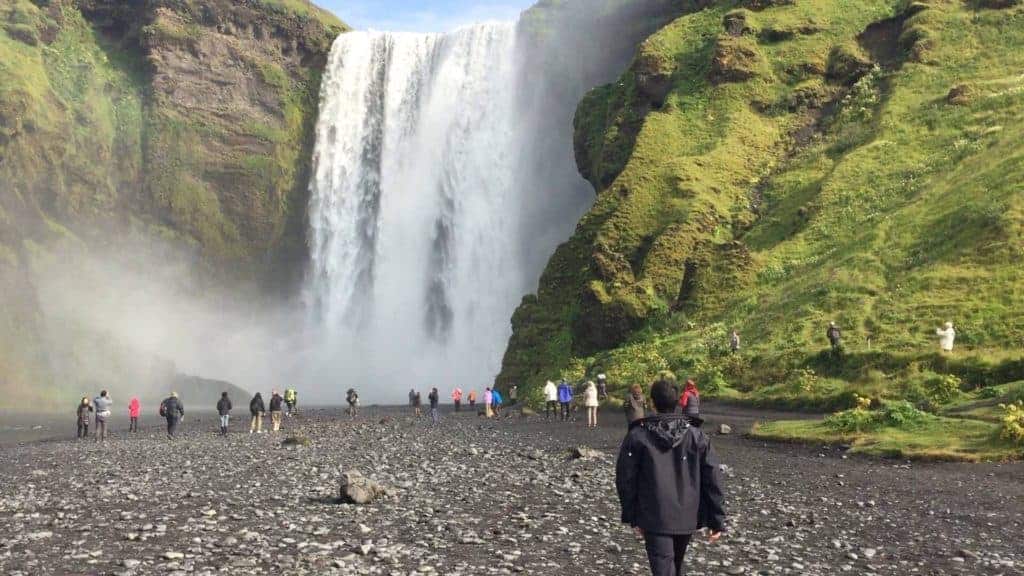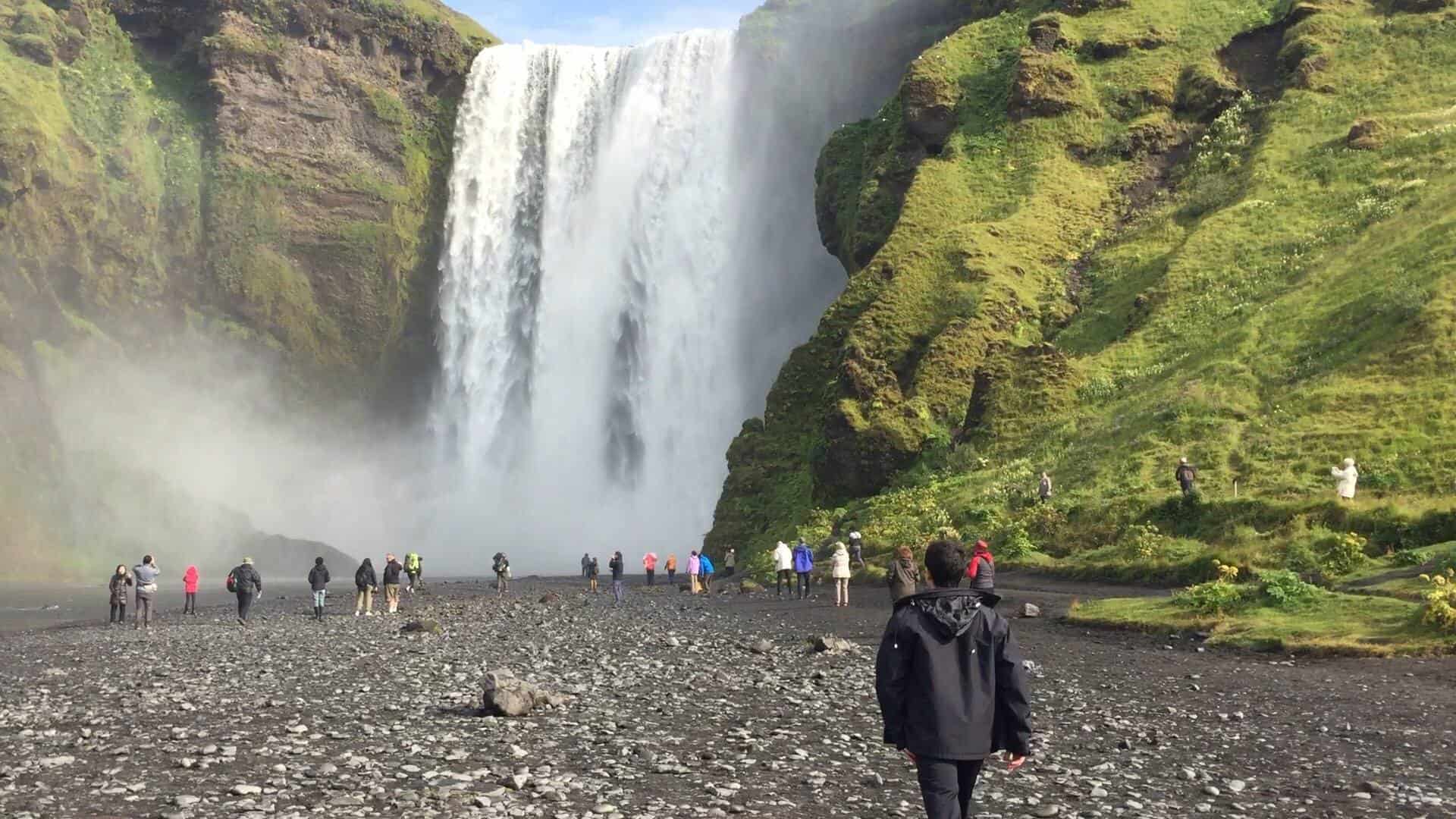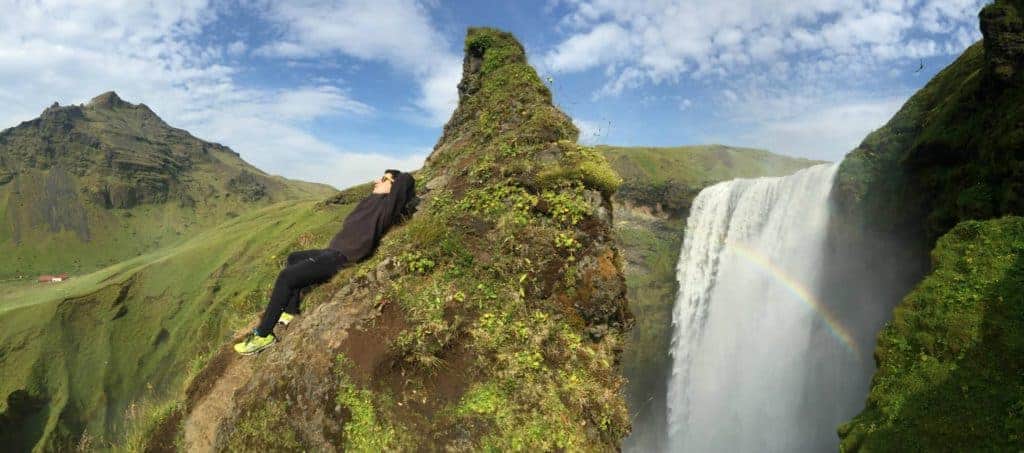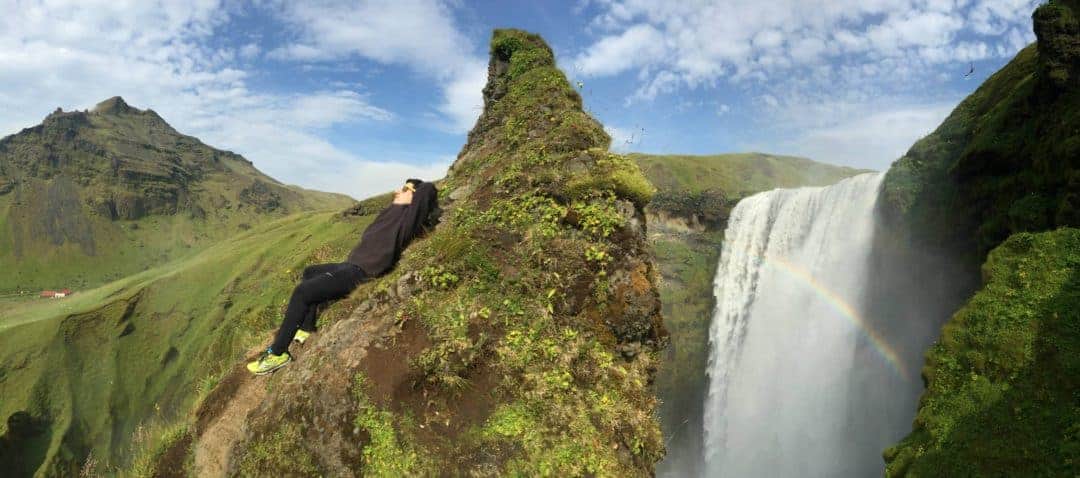 2. Location of Skogafoss
Skogafoss is located on the southern coast of Iceland, about a two hour drive from the capital of Reykjavik. The map below shows the location of Skogafoss (marked A) but also shows the 15+ mile / 10 hour hike from Skogafoss to Thorsmork (called the Fimmvorduhals Hike). Now I won't talk about the full 15 miler but will get into a bit more detail about the beginning of this epic hike that takes you to the mid marker on the map below.
If you do not have access to a car check out some highly rated Southern Iceland tours that can take you all along the coast
3. The Skogafoss Hike
Most people who visit Skogafoss will probably spend about one to two hours enjoying the views from the bottom and top of the waterfall. However, if you would like to make more of a day out of it and hike the beautiful Icelandic landscape for a few hours then this part is for you.
Once on top of Skogafoss you will see a path that begins to follow the river behind the waterfall. As mentioned above this path is actually part of a 15 mile hike that takes people 1-2 days to complete. Even though you probably will not have the time and energy to take part of the full hike, you should definitely take part of the first ~3 hours or so (5-6 hours round trip). The path itself is not too technical either so it is suitable for people of all ages.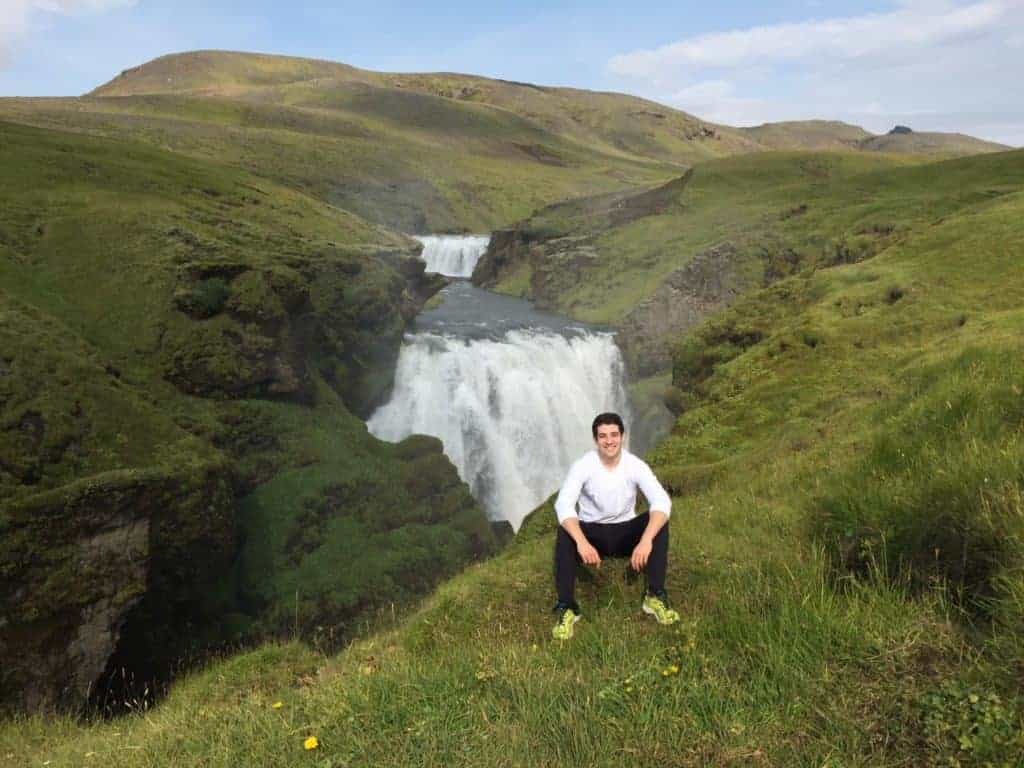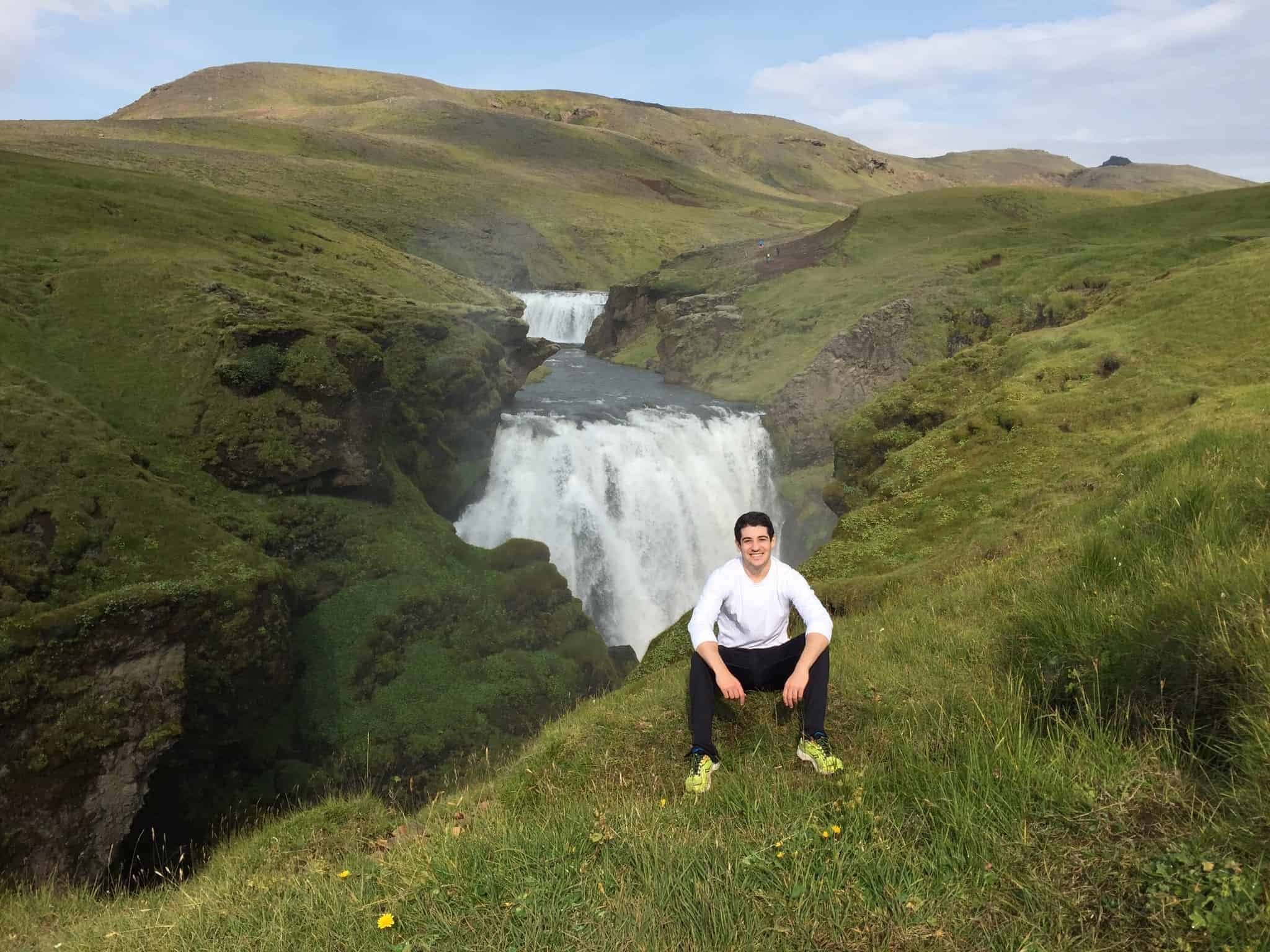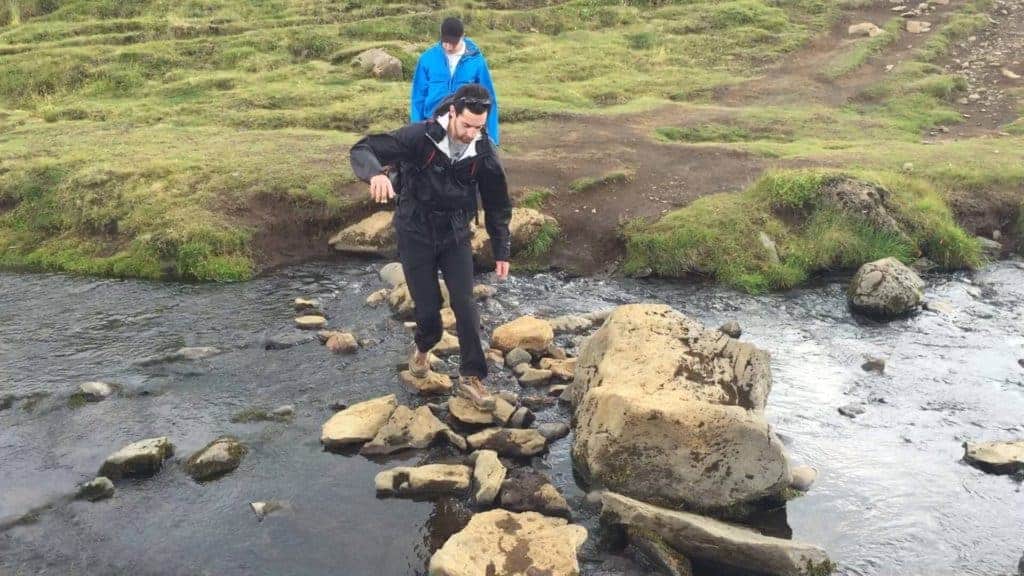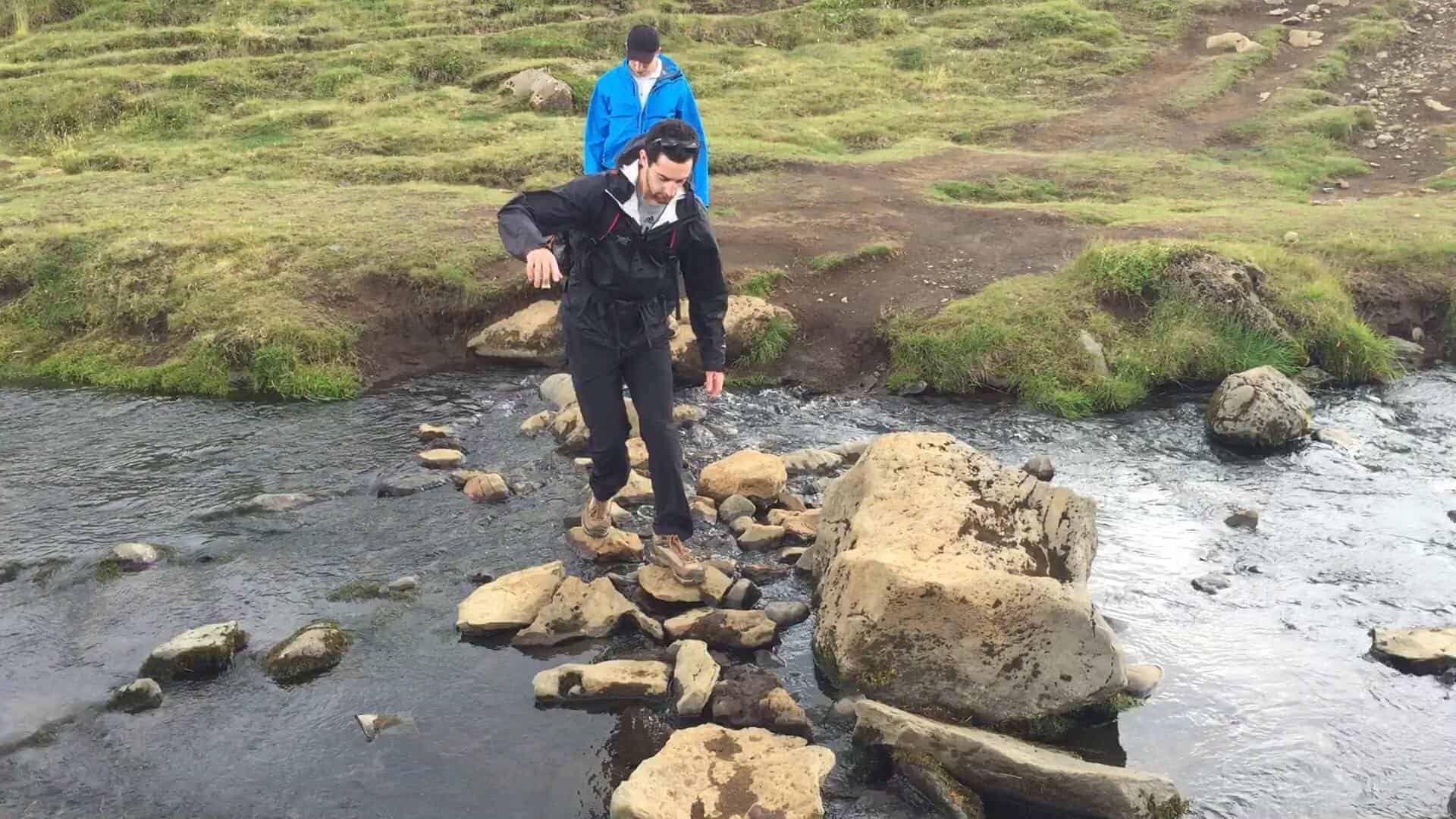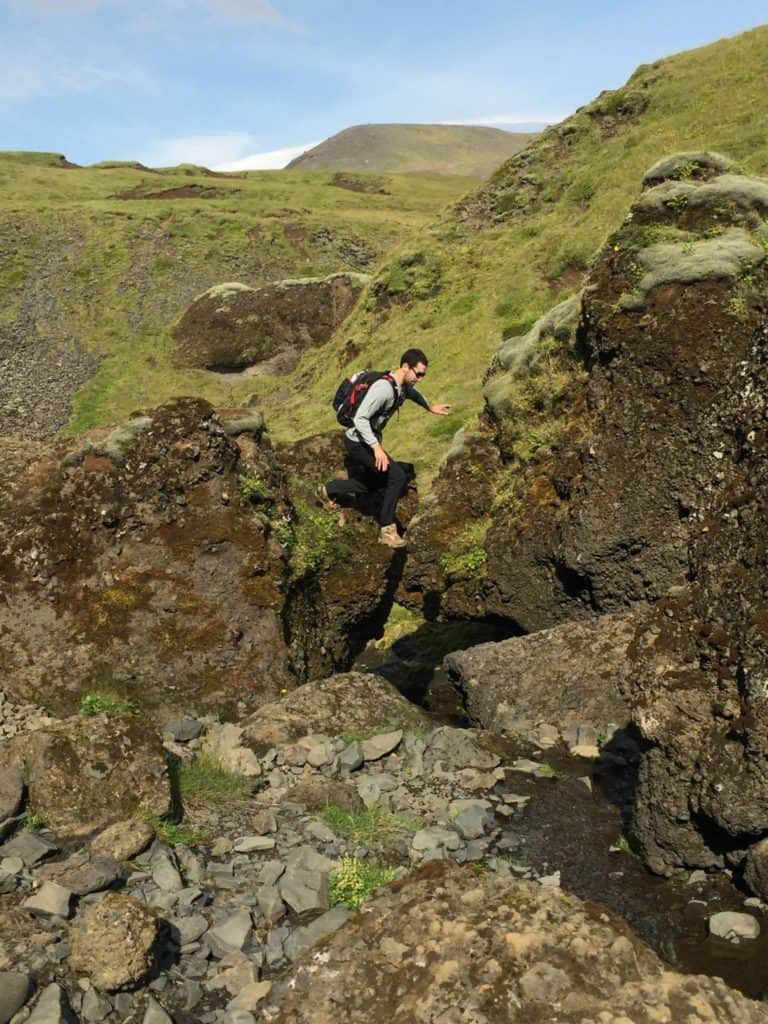 Need a place to stay in Reykjavik? Check out some top rated hotels below:
The hike along the river will be packed with waterfalls, greenery and 360 degree views. You will be crossing streams, going up and over rocks and getting up close and personal to the nature around you. As you continue up the trail you will see these blue poles each marked with a specific number. These give you an idea how far you are venturing from the start of the trail and help guide you in the right direction along the duration of the hike.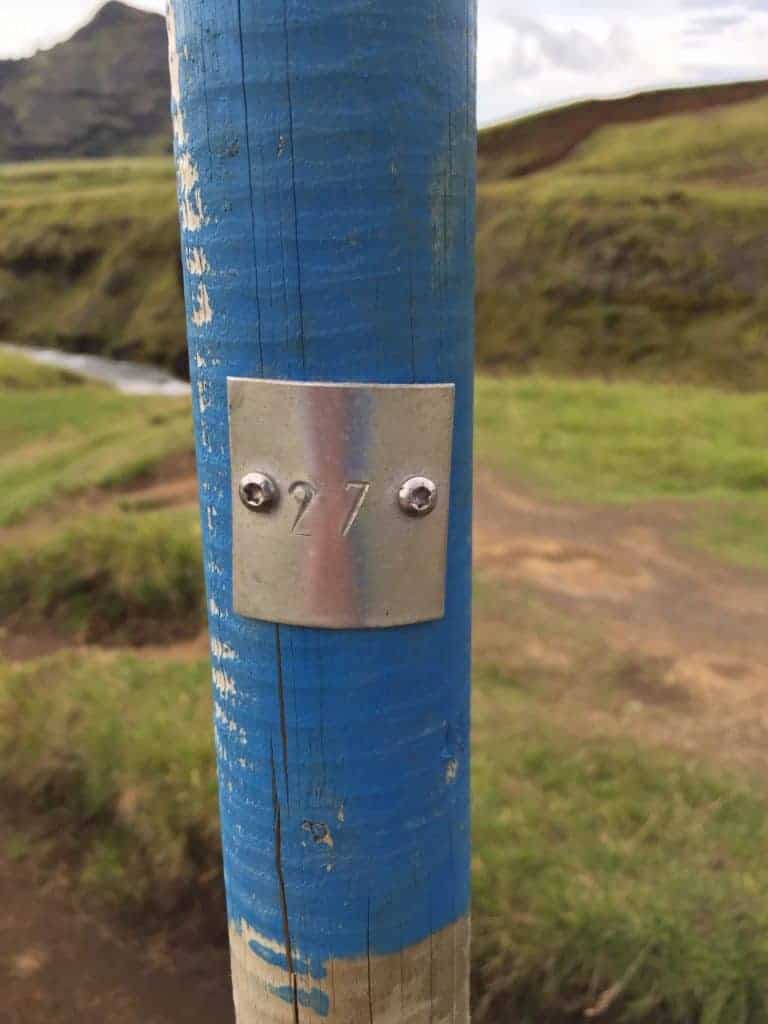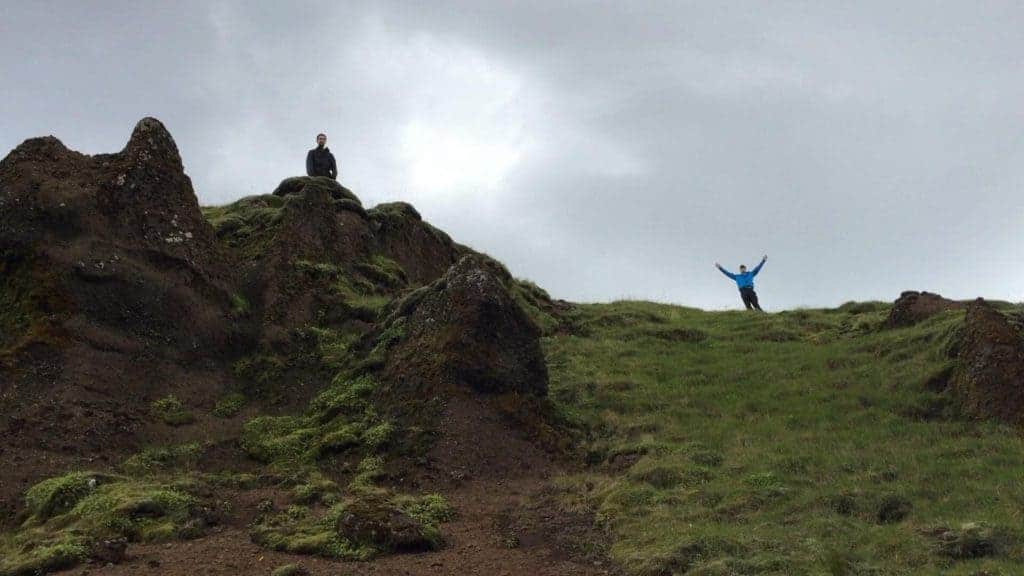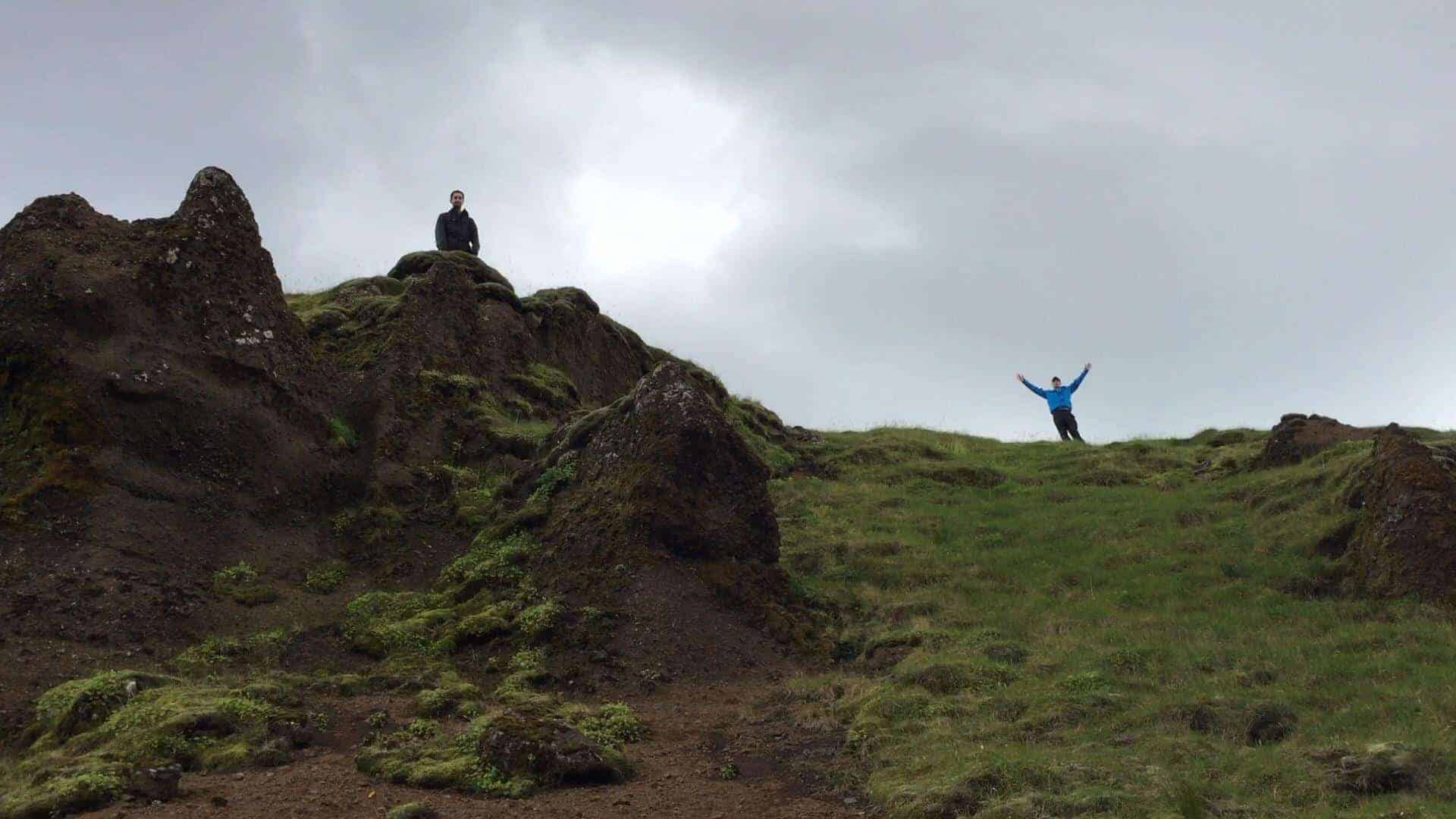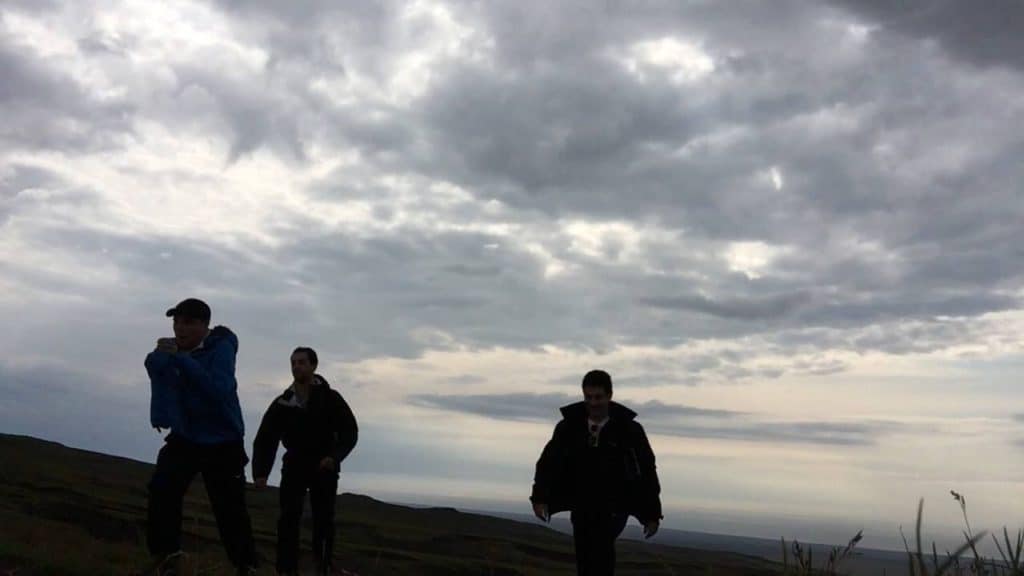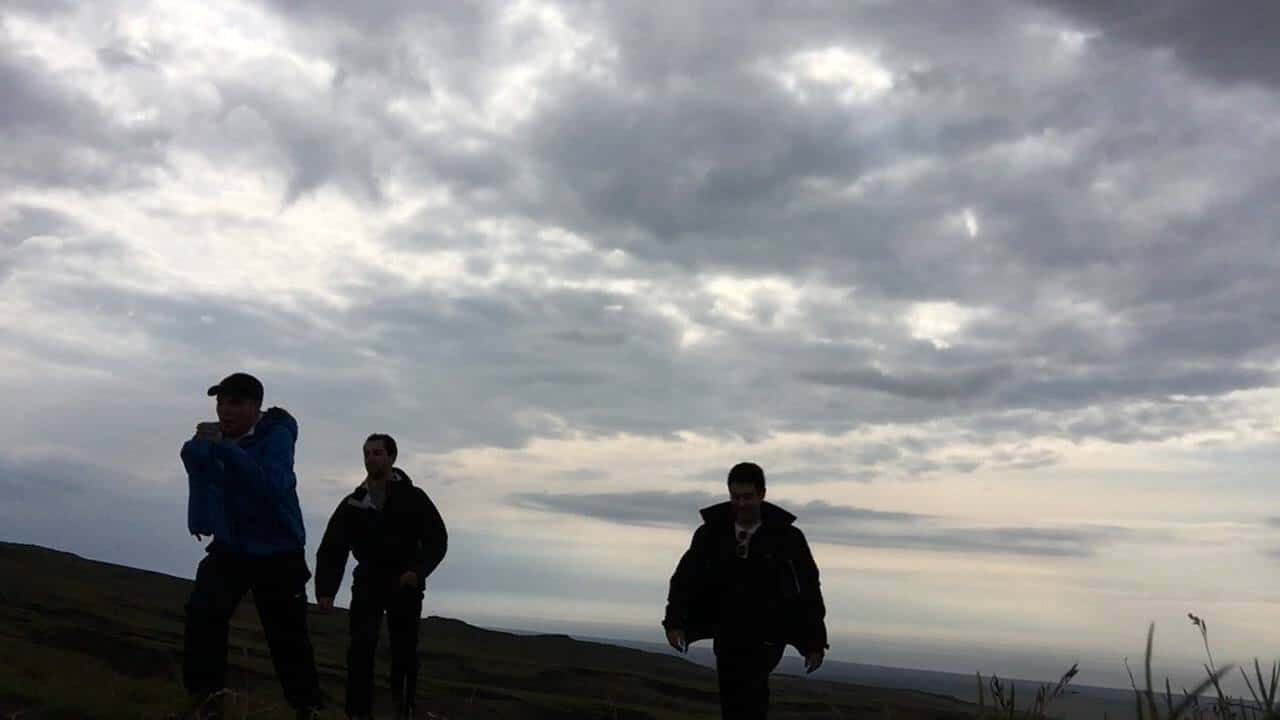 A solid option for a turnaround point is approximately 3 hours into the hike (~5 or so miles in). At this point you will see a foot bridge that takes you across the Skoga river and onto the next portion of the trail. Instead of crossing over you can make the U-turn and head back down the trail in the direction you came in.
If you follow this route the whole trip should take approximately 5-6 hours depending on fitness level and on how many times you stop during the hike. The great thing about it is you can just turnaround at any point of the hike if you do not have enough time to make it to the foot bridge. Whatever you decide it is sure to be an amazing experience with many lifelong memories.
---
» If you are wondering what to bring along when taking part of hikes in general take a look at the comprehensive Hiking Packing List that I put together. It includes everything I bring along on day hikes, and it will have you better prepared when taking part of trails all over Iceland. The list includes several different essentials such as:
2. Hiking Shoes
5. Hat & Sunglasses
8. GoPro and Accessories
10. And Backpacks to Carry It All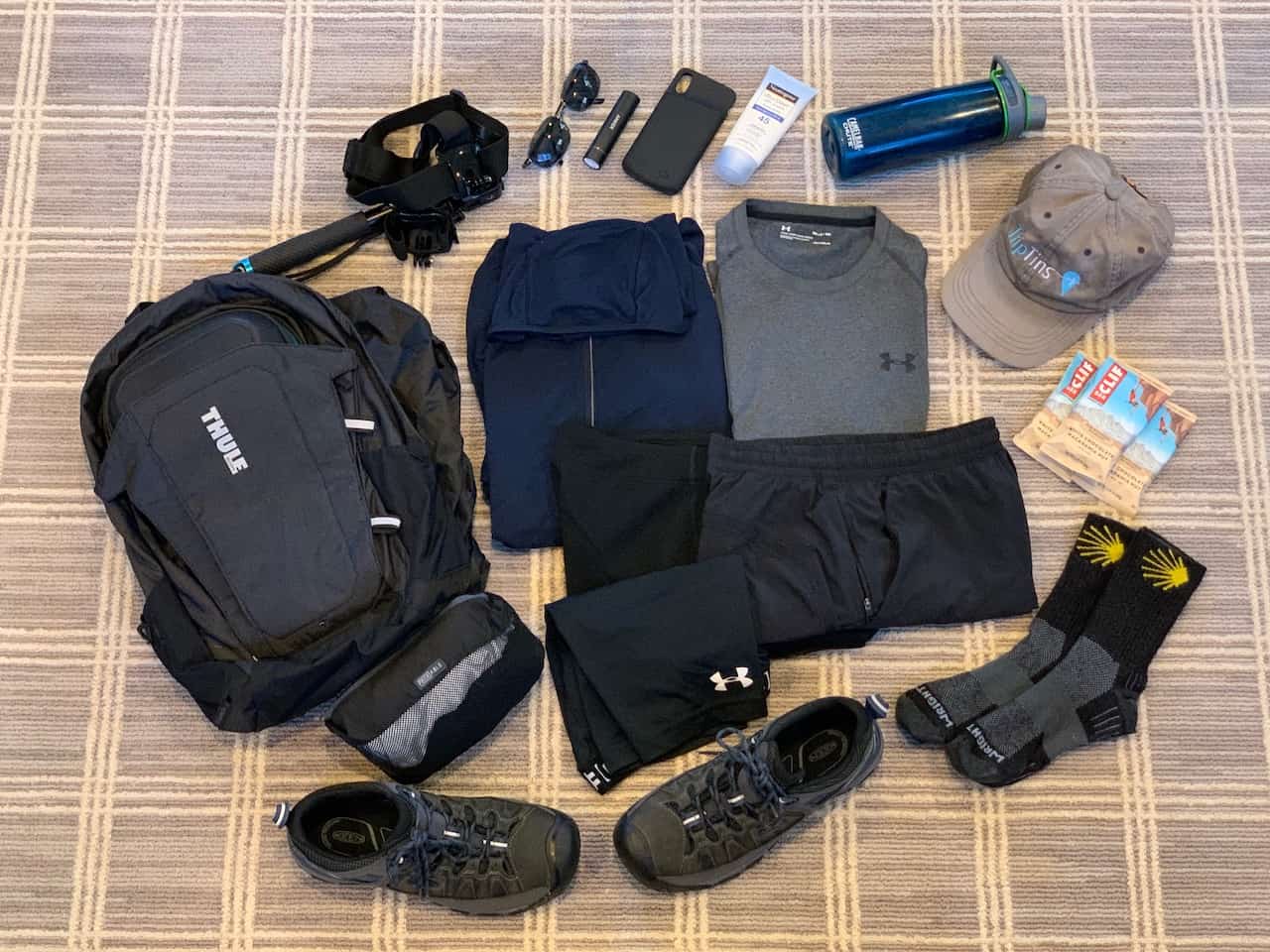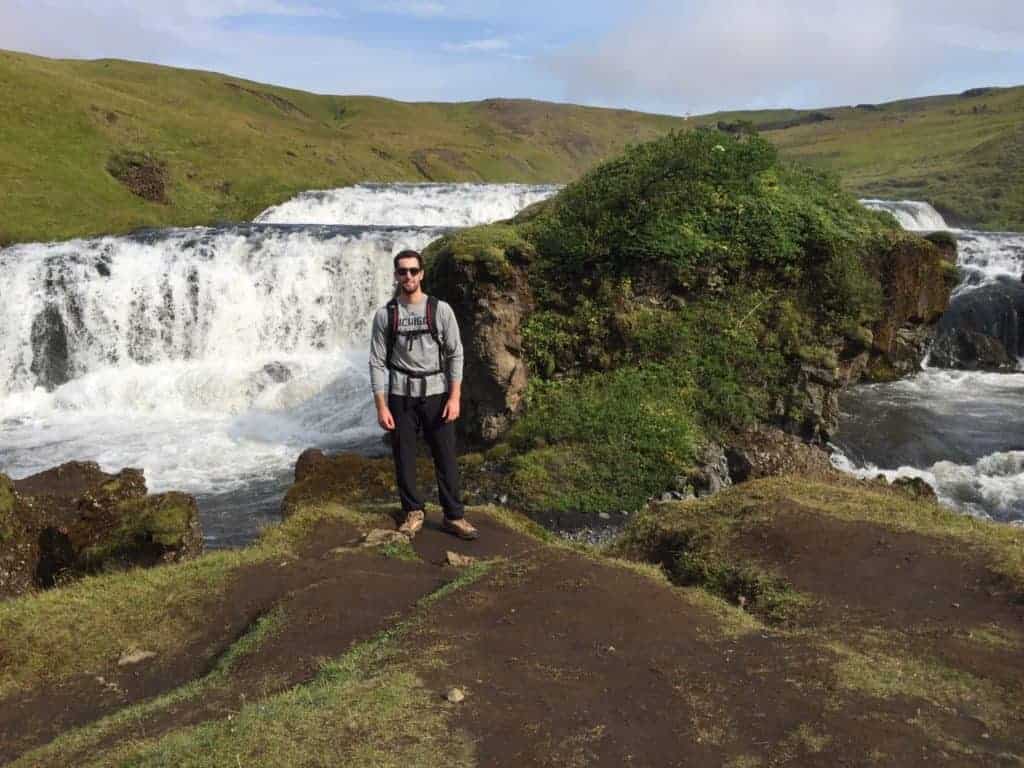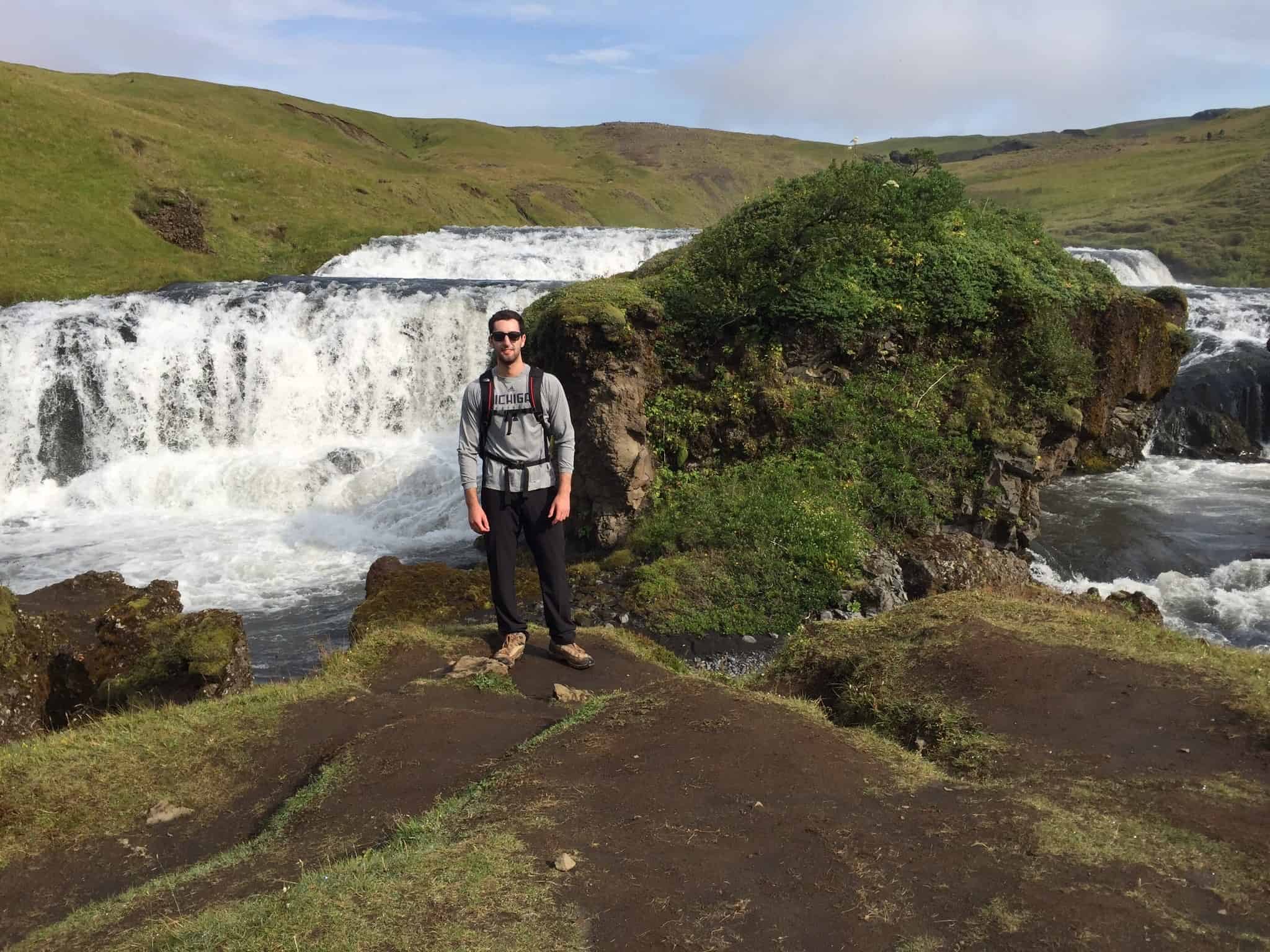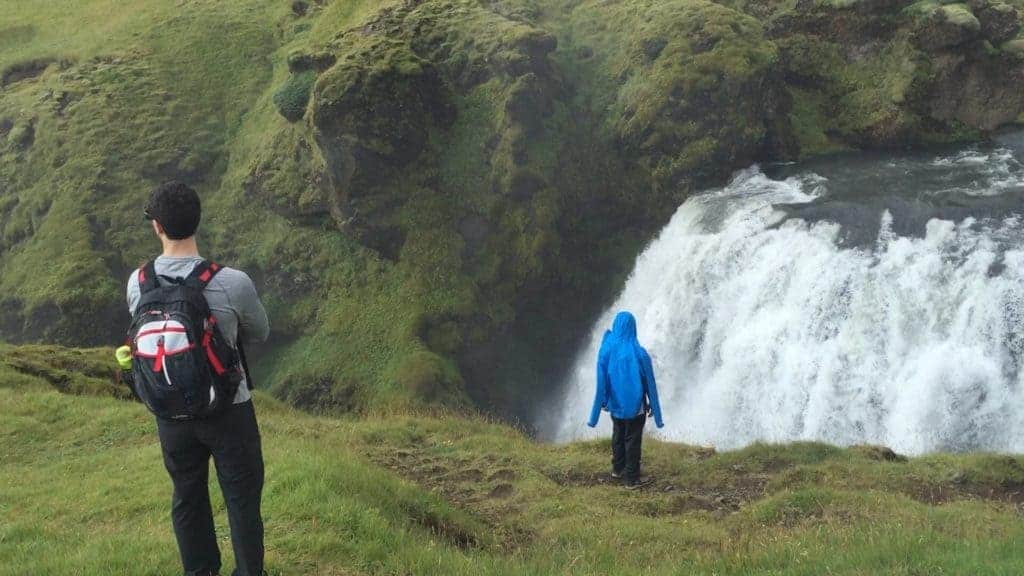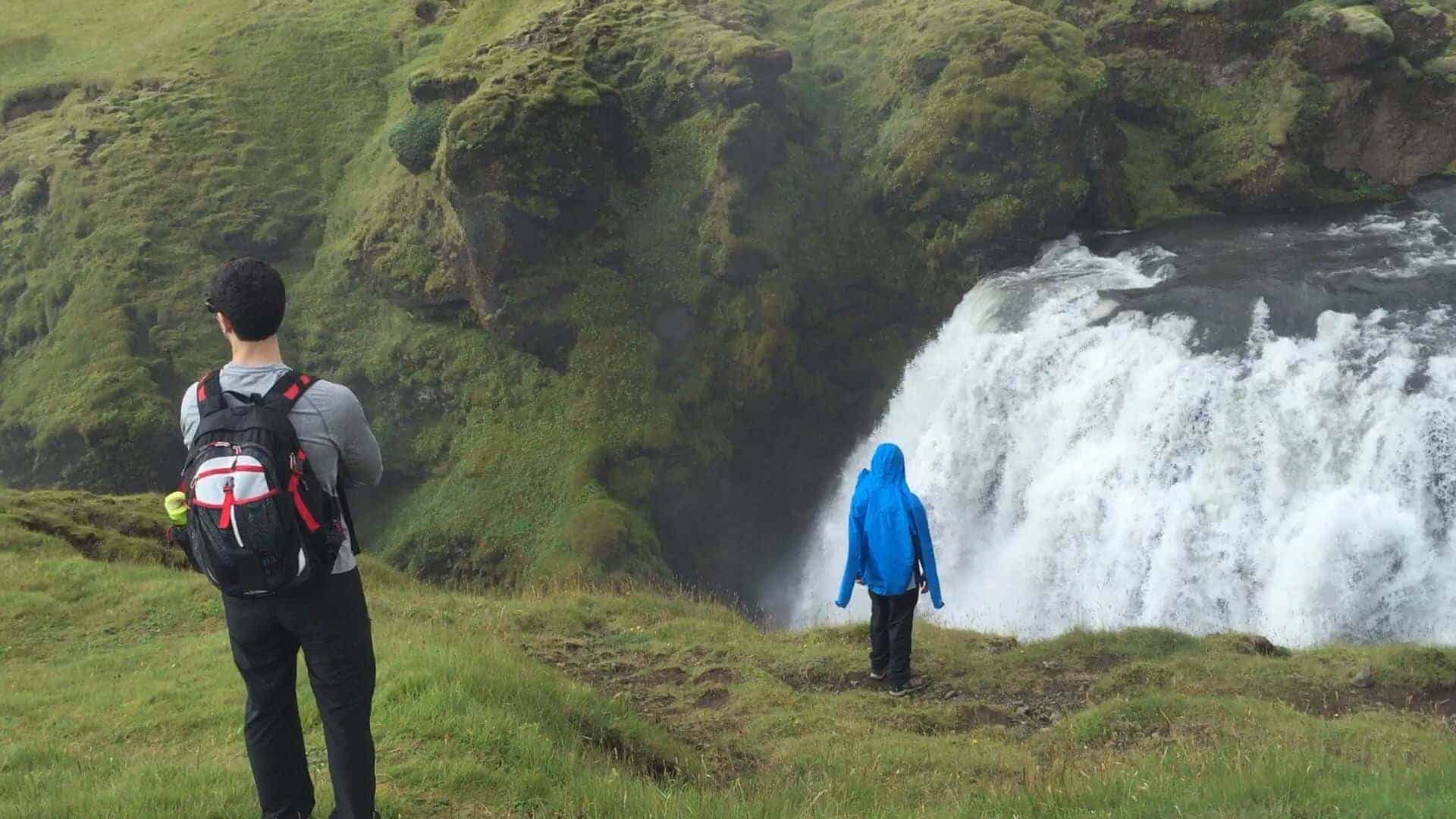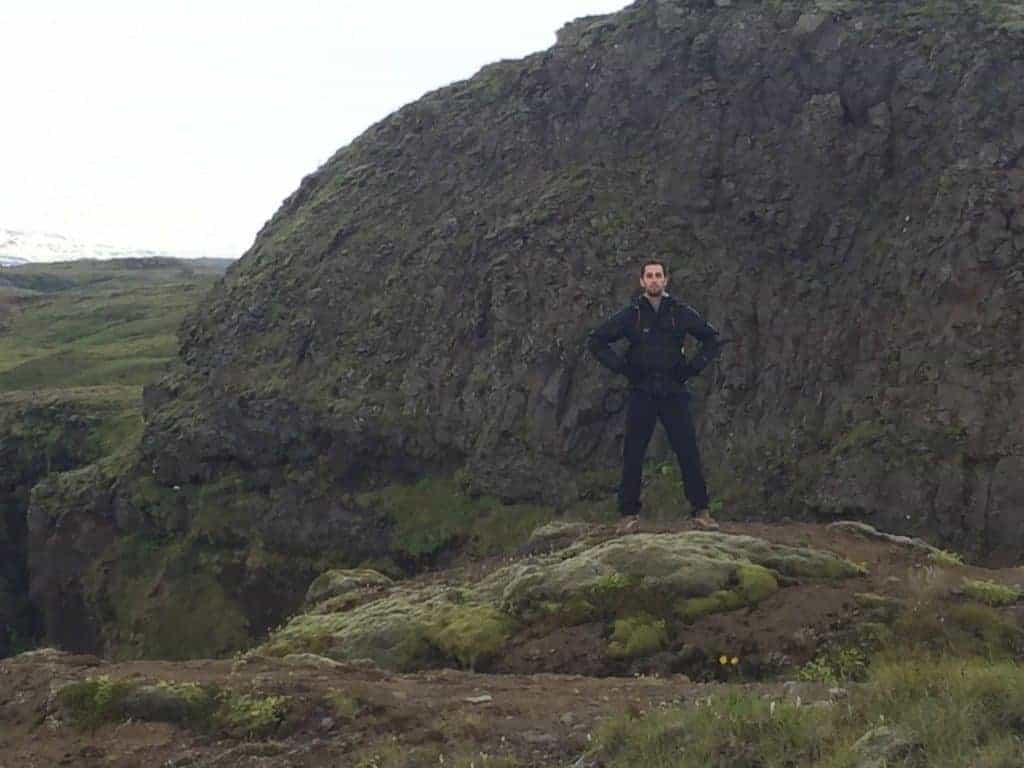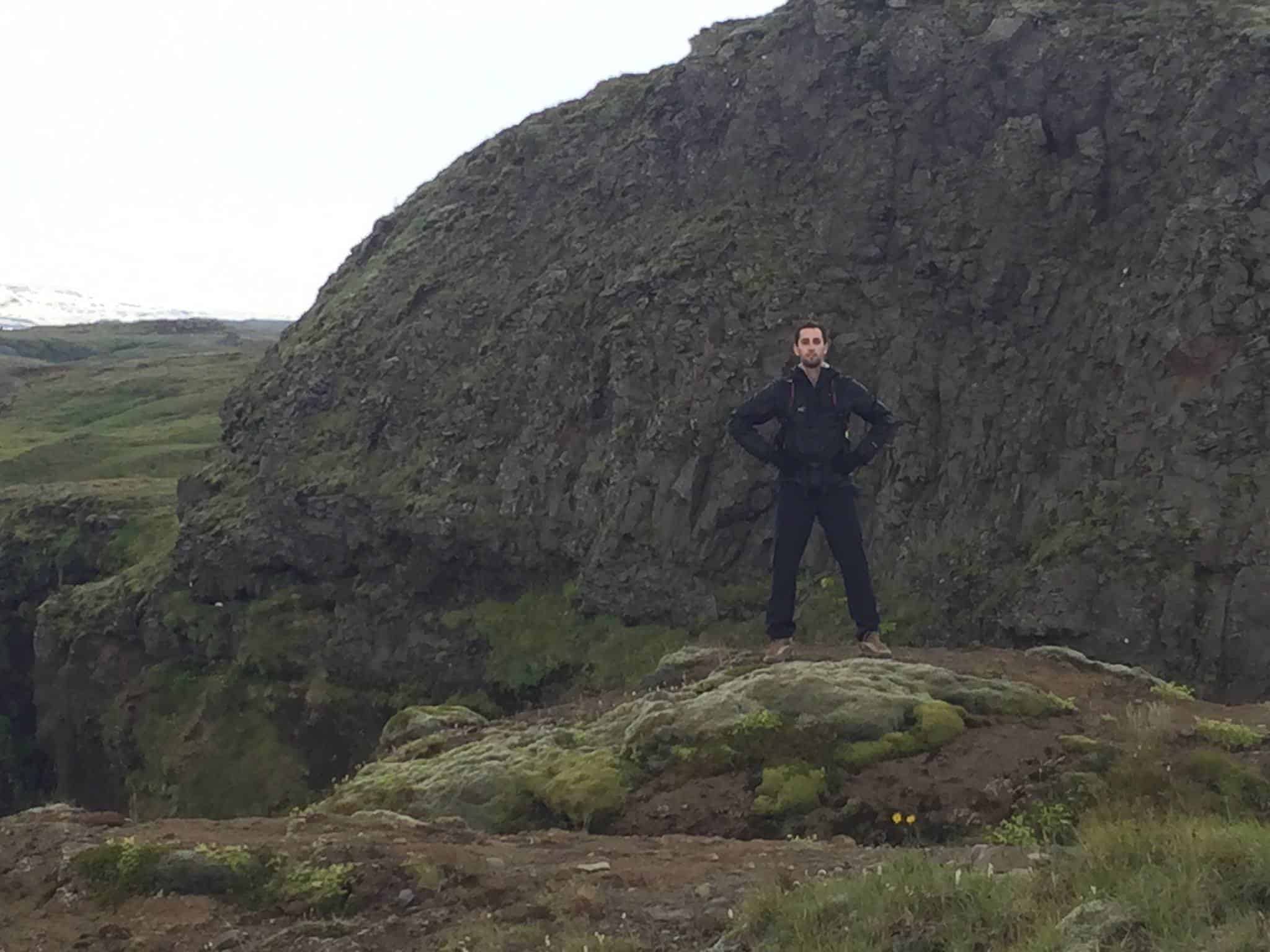 After all the hiking you have done you can take a well deserved rest and food break at the great restaurant at the base of the waterfall (Center Fossbud) to refuel.
4. Where to Stay
The Skogafoss hike can make for a great day trip from Reykjavik (about 2 hours away). You can also easily add this onto your Rind Road itinerary if you are thinking about heading around the entire country. You can check out Booking.com for some great spots around Reykjavik by using the search box below.
You can also take a look at places near Vik if you are planning on staying nearby Skogafoss.
Top Accommodation Options
Take a look at our other Iceland itineraries and guides to help out with any other trip planning. Hope you enjoy your hiking experience along the Skoga River. Feel free to comment below with any questions!