All good photos need even better short travel quotes for Instagram to go along with them. Photos allow us to capture a memory and keep it with us forever, but there are times when a picture isn't enough. Sometimes, a catchy caption is easier to get your point across.
Social media, especially Instagram, has opened the door for us and made it easier than ever to document our journeys and share photos with friends and family back home. Looking for the best short travel captions for the beautiful photos of your travels to post to your Instagram? We've got you covered.
Whether you are taking a tropical trip to paradise, exploring out in nature, hitting the open road, or taking your first solo trip abroad, here are some of the best short quotes for Instagram that make for the perfect captions for all your photos.
→ If you enjoy reading through these, check out 100+ of the best short travel quotes out there
1) Inspiring Short Instagram Captions
Documenting your travel photos is the best way to inspire others to book that ticket and follow their dreams of traveling the world.
Whether you are looking to motivate the one your love, or you need a little encouragement of your own, inspiring quotes can go a long way. Here are some of the best inspiring short Instagram captions.
"Collect memories, not things." – Elena Levon
"Great things never came from comfort zones." – Ben Francia
"If you reject the food, ignore the customs, fear the religion, and avoid the people, you might better stay home." – James A. Michener
"Wanderlust is not about running away from it all. It's about experiencing the outside to discover the inside."
"Don't listen to what they say, go see." – Chinese Proverb
"You only live once, but if you do it right, once is enough." – Mae West
"It is better to see something once than to hear about it a thousand times." – Asian Proverb
"You lose sight of things, and when you travel, everything balances out." – Daranna Gidel
"One's destination is never a place, but a new way of seeing things." – Henry Miller
"Unsustainable travel is scary." – Kay Rodriguez
"Once in a while, it really hits people that they don't have to experience the world in the way they have been told to." – Alan Keightley
"This is what holidays, travels, and vacations are about. It does not really rest or even leisure we chase. We strain to renew our capacity to wonder, to shock ourselves in astonishment again." Shana Alexander
"You don't need magic to disappear; all you need is a destination."
"With age, comes wisdom. With travel, comes understanding." – Sandra Locke
"Add life to your days, not days to your life."
"There's no time to be bored in a world as beautiful as this."
"There are 7 days a week and someday isn't one of them."
"If it scares you, it may be a good thing to try." – Seth Godin
"Whenever you go, be all there." – Jim Elliot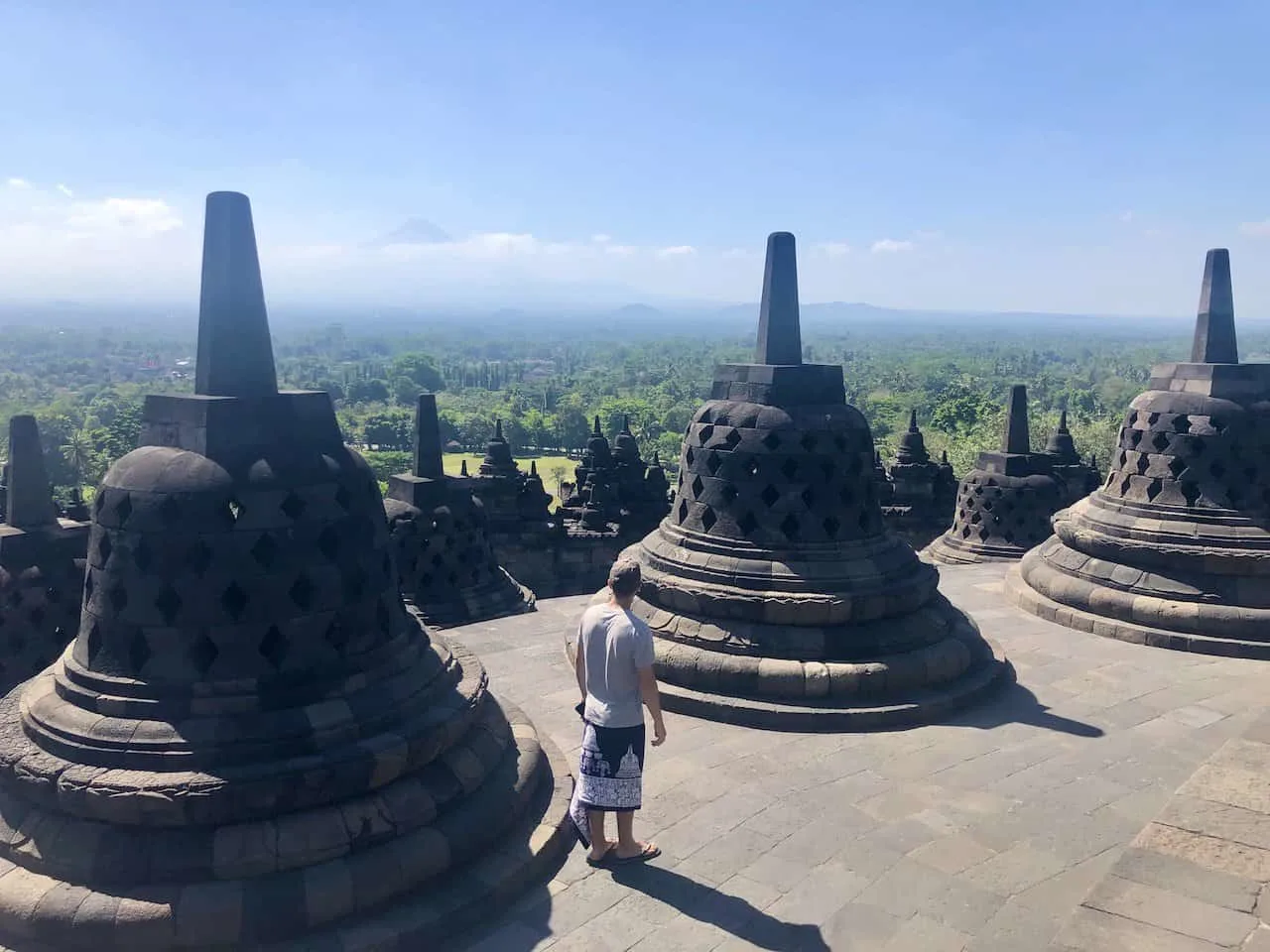 2) Adventurous Short Travel Instagram Quotes
Every good adventure needs a good quote, hashtag, or saying to always remind you of that time of your life. Traveling allows for some of the best adventures ever, in all sorts of destinations all over the world.
Whether you are taking a weekend trip down the road or a long trip abroad, here are some of the best adventurous short Instagram captions.
"A journey of a thousand miles begins with a single step."
"Adventures are the best way to learn."
"Always say YES to a new adventure."
"Sometimes the most scenic roads in life are the detours you didn't mean to take."
"Spontaneity is the best kind of adventure."
"What is life? But one grand adventure."
"Adventure can be an end in itself. Self-discovery is the secret ingredient."
"Fill your life with experiences, not things. Have stories to tell, not stuff to show."
"An adventure is only an inconvenience rightly considered."
"If happiness is the goal – and it should be, then adventure should be a top priority." – Richard Branson
"To awaken alone in a strange town is one of the most pleasant sensations in the world. You are surrounded by adventure." – Freya Stark
"We live in a beautiful world that is full of beauty, charm, and adventure." – Jawaharlal Nehru
"Constantly searching for views that take my breath away."
"If traveling was free, you'd never see me again."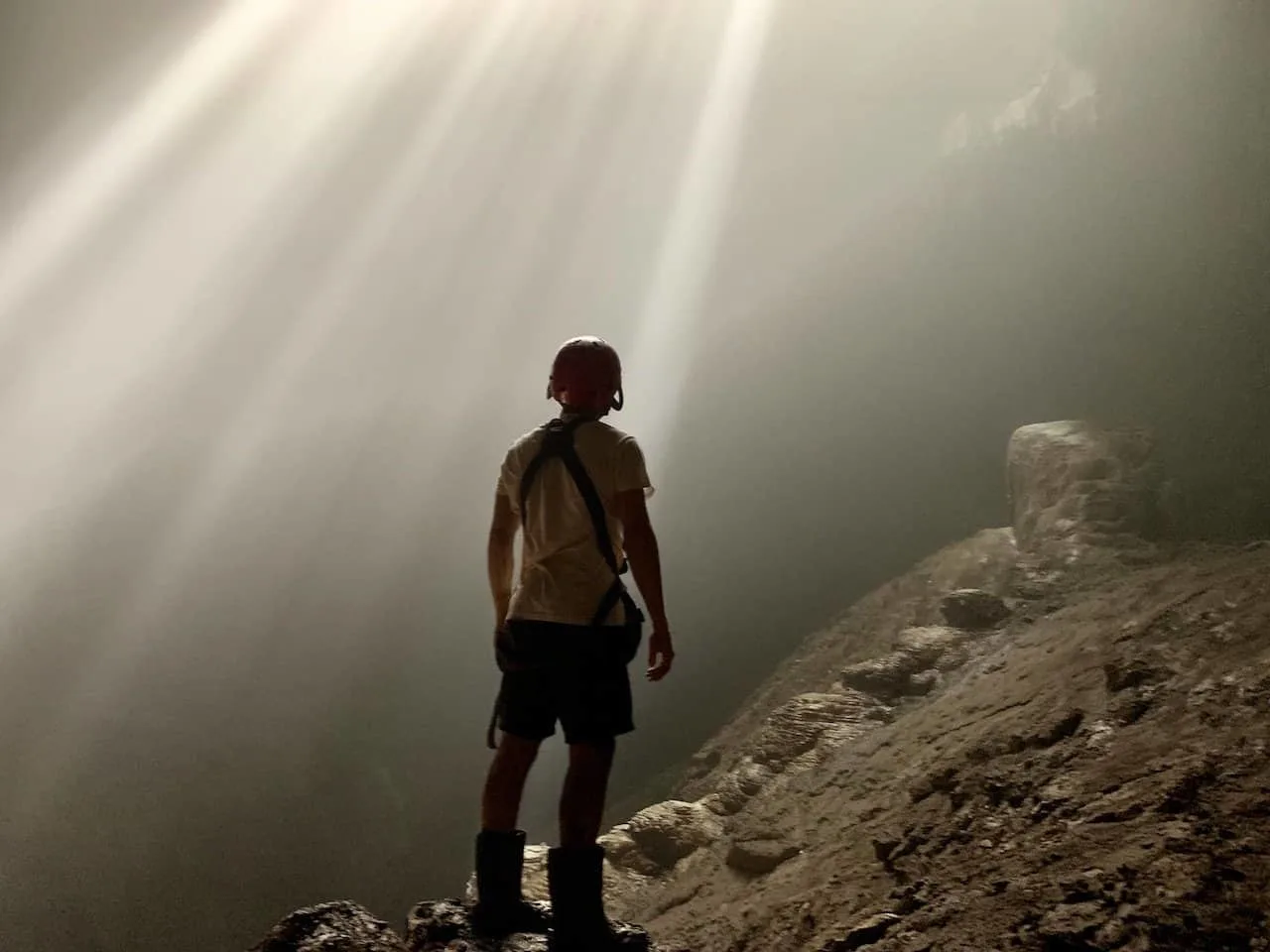 3) Short Beach Travel Quotes for Instagram
Doesn't everyone just love the beach? The wind blowing your hair, the sun on your skin, and the sand between your toes are the blend of a perfect tropical paradise.
Traveling to the beach is one of the most popular vacations in the world, and can create some of the most majestic sunset photos. Here are some of the best quotes for Instagram captions for beach travel.
"The tans will fade but the memories will last forever."
"Sandy toes, sun-kissed nose."
"A holiday is not complete without the ocean."
"Sky above, sand below, peace within."
"My favorite color is sunset."
"Don't worry. Beach happy."
"Surely, of all the wonders of the world, the horizon is the greatest." – Freya Stark
"Finding paradise wherever I go."
"Happiness comes in waves."
"Wherever you go, bring your own sunshine."
"Sometimes in the waves of change we find our true direction."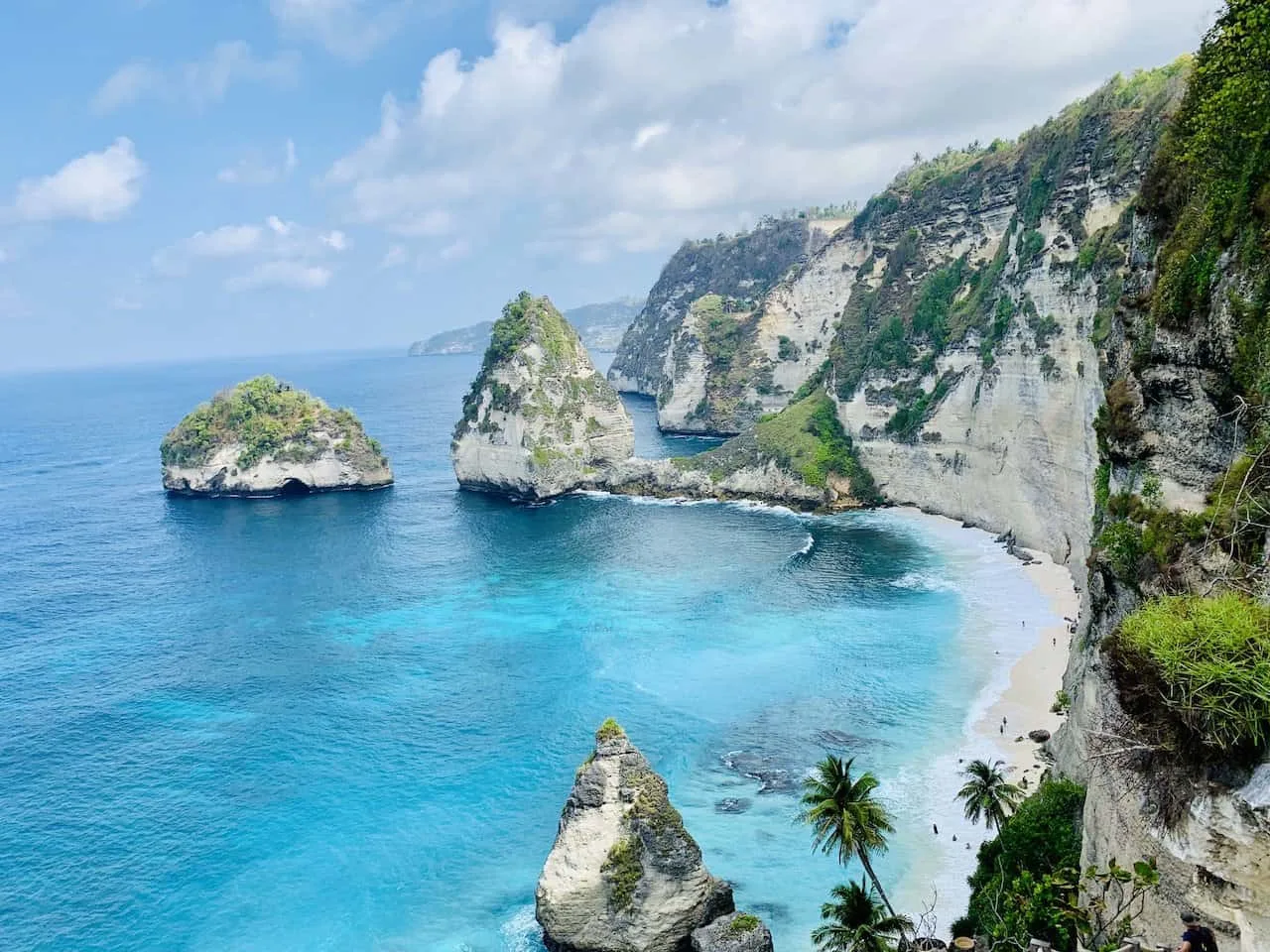 4) Instagram Captions About Follow Your Dreams
Traveling around the world is a dream for most and at the top of many peoples' bucket lists. While it can seem stressful and scary, taking a trip to an unfamiliar part of the world, taking that first step out of your comfort zone, and having the courage to follow your dreams is often the hardest part.
For motivation and inspiration to travel the world and live a life most deem unreachable, here are some of the best short travel quotes for Instagram to inspire you to follow your dreams.
"Don't call it a dream, call it a plan."
"The future belongs to those who believe in the beauty of their dreams."
"I travel because seeing photos in brochures wasn't good enough for me. It was to be there, that was everything." – Wiremu Ratcliffe
"Never let the setbacks stop you from chasing your dreams." – Annemarie Strehl
"Don't quit your daydream."
"Discovery consists not in seeking new landscapes, but in having new eyes." – Marcel Proust
"Without new experiences, something inside of us sleeps. The sleeper must awaken." – Frank Herbert
"I have an insane calling to be where I'm not."
"Your wings already exist, all you have to do is fly."
"Don't call it a travel dream; call it a plan."
"Respond to every call that excites your spirit." – Rumi
"The fastest way to expand your horizons is to visit somewhere new."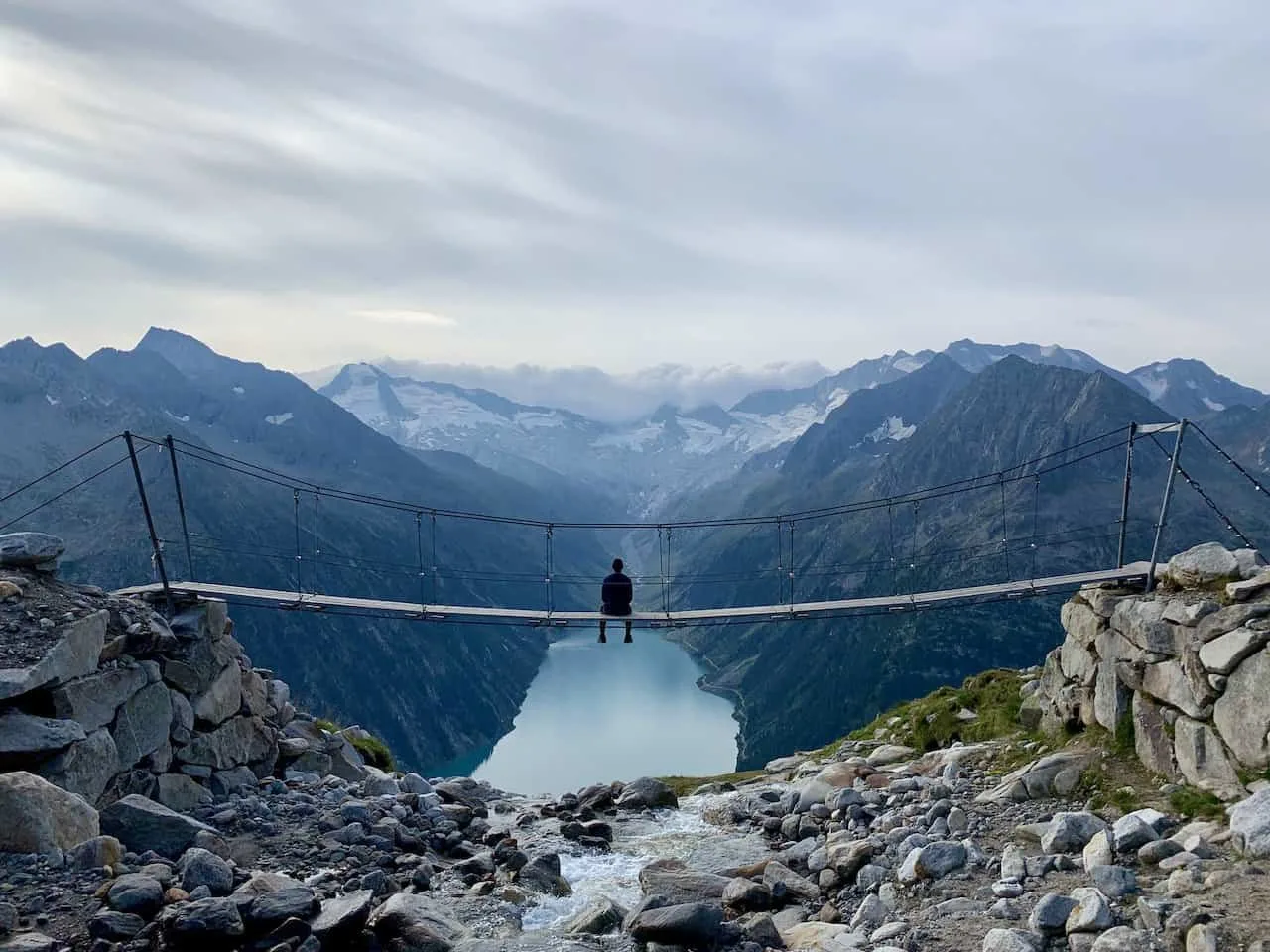 5) Short Instagram Quotes About Airports & Flying
Airports are the doorway to adventure and our ticket into a world different than our own. Flying can take you to uncharted lands & far-off locations, and produce some beautiful birds-eye view photos from up in the clouds. Here are some of the best short travel quotes for Instagram about flying and airports.
"I followed my heart and it led me to the airport."
"Airports: the only place where drinking at 8am is totally acceptable."
"You can't make everyone happy. You are not a plane ticket."
"I love those days when my only decision is window or aisle."
"A hangover suggests a great night, jetlag suggests a great adventure." – J.D. Andrews
"My heart has jetlag." – Karen Marie Moning
"Go. Fly. Roam. Travel. Voyage. Explore. Journey. Discover. Adventure."
"Let your dreams take flight."
"Airplane mode."
"Life's a journey, enjoy the flight."
"Prepare for takeoff."
"Worth every mile."
"Living my best life, one plane ticket at a time."
"Don't just fly, SOAR." – Dumbo
"Life takes off when fear is left on the ground."
"Good things come to those who book flights."
"Cause I'm leaving, on a jet plane." – John Denver
"To invent the airplane is nothing. To build one is something. But to fly is everything."
"A change of latitude would help my attitude."
"There is nothing safer than flying, it's crashing that's dangerous." – Theo Cowan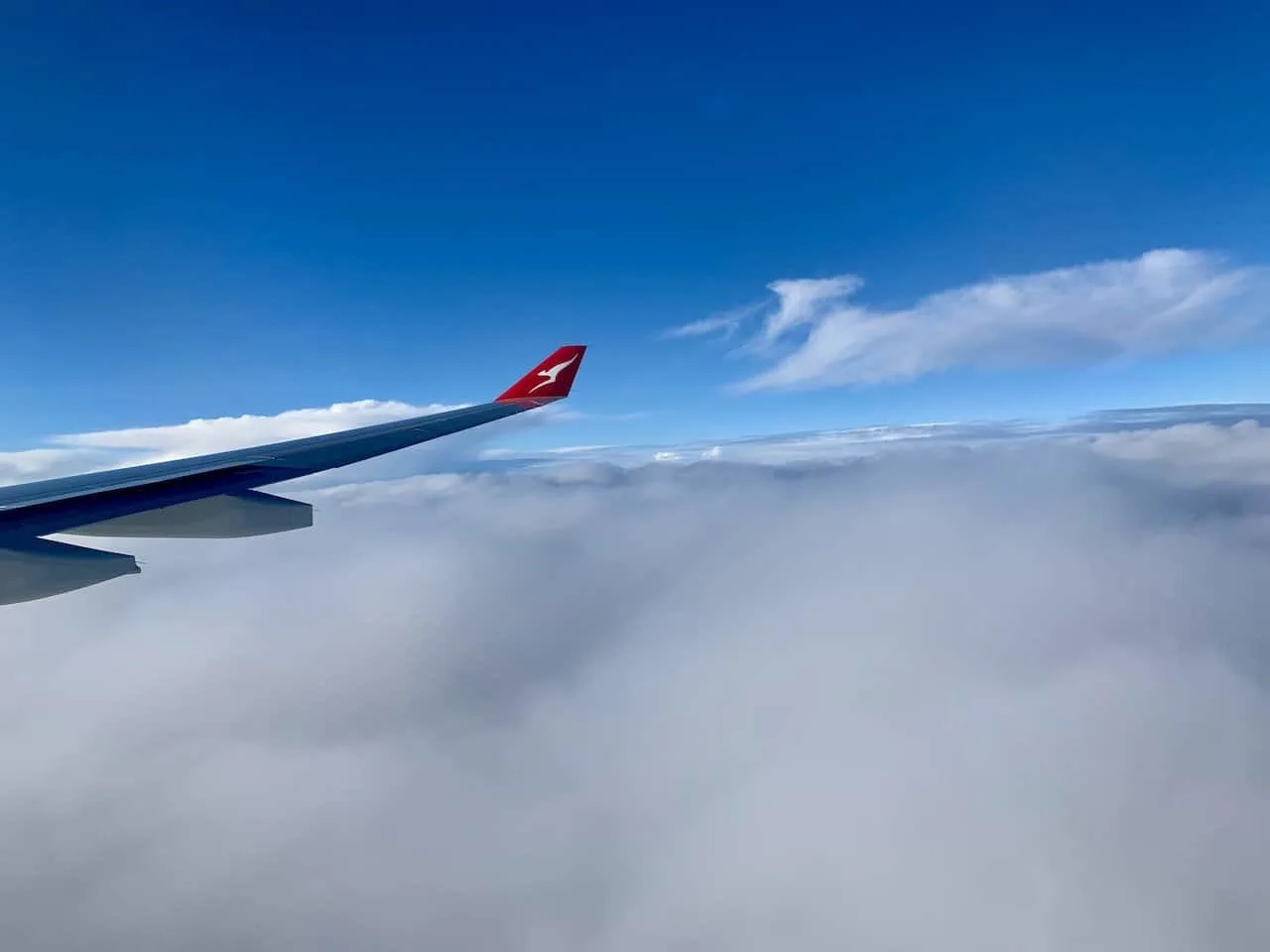 6) Classic Short Travel Quotes for Instagram
Oftentimes, there's never a better caption for a photo than a good classic quote. Nothing quite sets the tone better than a good classic that everyone knows and loves.
Some of the most beloved travel quotes are ideal captions for your most favorite travel photos. Here are some of the best classic travel quotes that make for the perfect Instagram captions.
"I reject the idea that we all have to pay bills and die… Anyone can travel, you just have to want it to work so badly that it is your whole life." – Victoria Yore
"I see my path, but I don't know where it leads. Not knowing where I'm going is what inspires me to travel it." – Rosalia de Castro
"It's dangerous business going out your door. You step onto the road, and if you don't keep your feet, there's no knowing where you might be swept off to." – J.R.R Tolkien
"See the world. It's more fantastic than any dream made or paid for in factories. Ask for no guarantees, ask for no security." – Ray Bradbury
"Now, more than ever do I realize that I will never be content with a sedentary life." – Isabelle Eberhardt
"Oh, the places you'll go!" – Dr. Suess
"Paris is always a good idea." – Audrey Hepburn
"You'll miss the best things if you keep your eyes shut." – Dr. Suess
"If you want something you've never had, you have to do something you've never done." – Thomas Jefferson
"I always wonder why birds stay in the same place when they can fly anywhere on earth. Then I ask myself the same question." – Harun Yahya
"Once a year, go someplace you've never been before." -Dalai Lama
"I haven't been everywhere, but it's on my list." – Susan Sontag
"Travel makes a wise man better, and a fool worse." – Thomas Fuller
"I am not the same having seen the moon shine on the other side of the world." – Mary Anne Radmacher
"To travel is to discover that everyone is wrong about other countries." – Aldous Huxley
"Happiness is not a station you arrive at, but a manner of traveling." – Margaret Lee Runbeck
"It is better to travel well than to arrive." – Buddha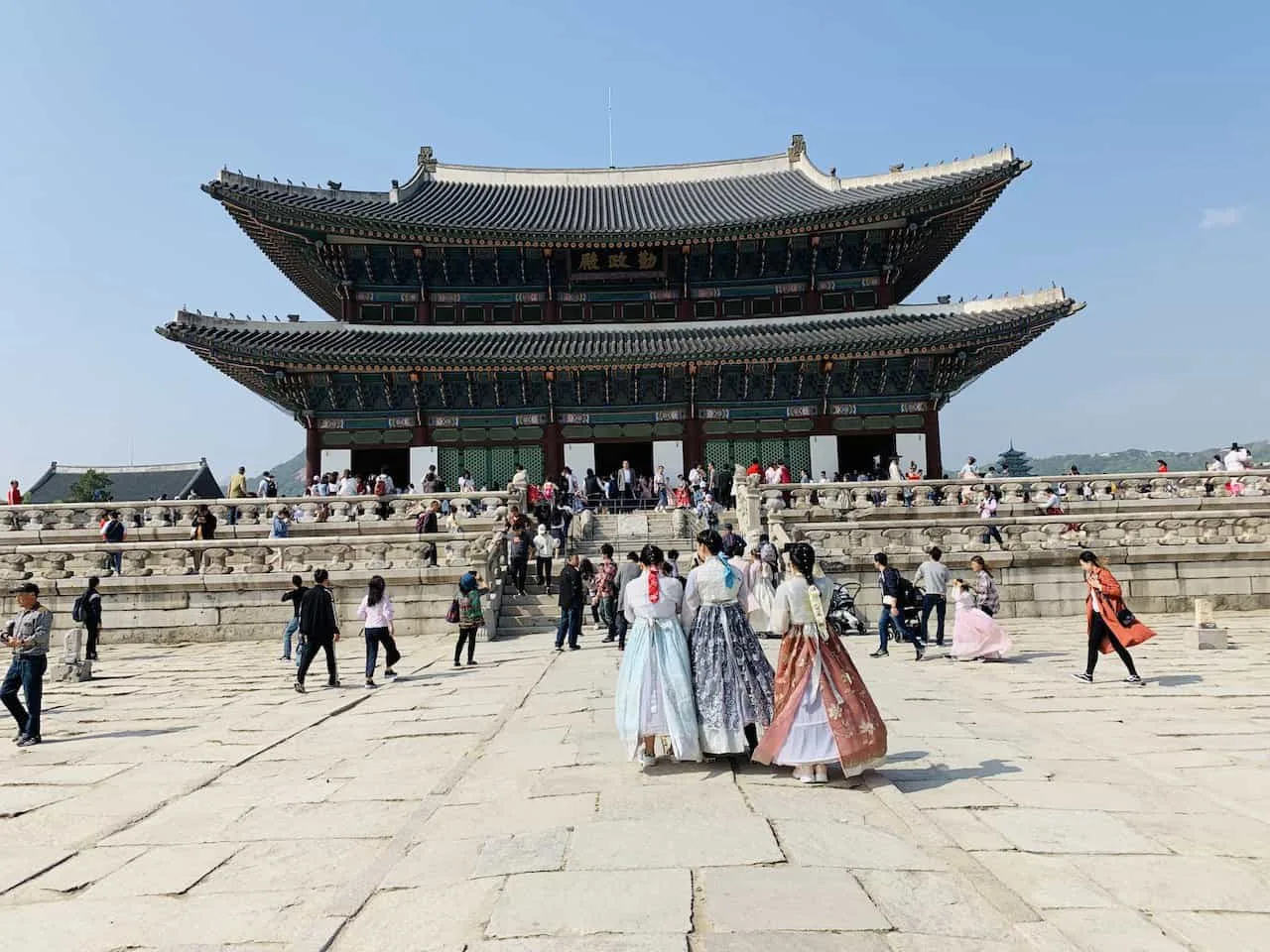 7) Short Instagram Travel Quotes for Mountain Lovers
The world itself can produce immaculate photography opportunities, especially of the mountains. There's nothing more majestic and serene than taking an adventure through an intense mountain range and immersing yourself in nature.
Here are some of the best short travel quotes to use for your Instagram captions to document your mountainous adventure.
"If you think you've peaked, find a new mountain."
"The mountains are calling and I must go."
"The best views come after the longest climb."
"Hike more. Worry less."
"It's not the mountain we conquer, but ourselves."
"There's no glory in climbing the mountain if all you want to do is get to the top." – Karyn Kusama
"Climbing my way to bigger and better things."
"Going to the mountains is like coming home."
"The Earth is what we all have in common." – Wendell Berry
"Stop staring at mountains. Climb them instead."
"The best view comes after the hardest climb."
"I never met a mountain view I didn't like."
"Kid, you'll move mountains." – Dr. Suess
"Let's wander where the wifi is weak."
"The best view is where the air is thin."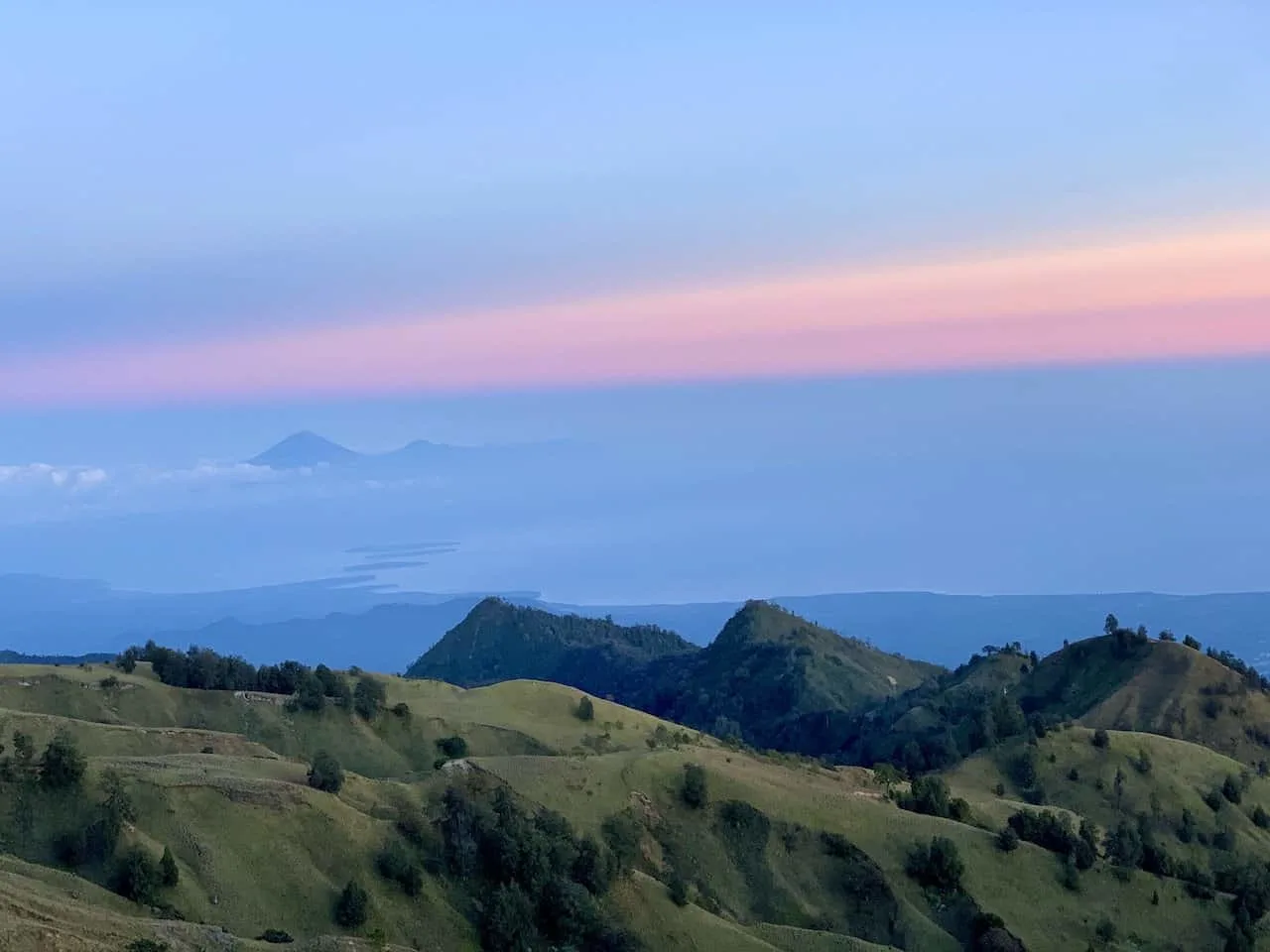 8) Instagram Quotes for Road Trips
The best part about a road trip is having the freedom and opportunity to stop anytime you want, for every photo opt!
Whether you are looking to describe the feelings you had out on the road, or a caption for the quirky roadside attractions you saw along the way, here are some of the best travel quotes about road trips for your Instagram captions.
"Always take the scenic route."
"The road is life."
"The freedom of the open road is seductive, serendipitous, and absolutely breathtaking."
"Born to roam. Everywhere is home."
"Leave nothing but footprint, take nothing but photos."
"Just because YOU don't hike in a skirt, doesn't mean it is unrealistic or bad." – Victoria Yore
"It feels good to be lost in the right direction."
"A mile of highway will take you just one mile. But a mile of runway will take you anywhere!"
"I have nothing to lose and a whole world to see."
"The only trip you will regret is the one you didn't take."
"There is still so much to see." – Aarti Khurana
"If you never go, you'll never know."
"Life is short and the world is wide." – Simon Rauen
"All good things are wild and free."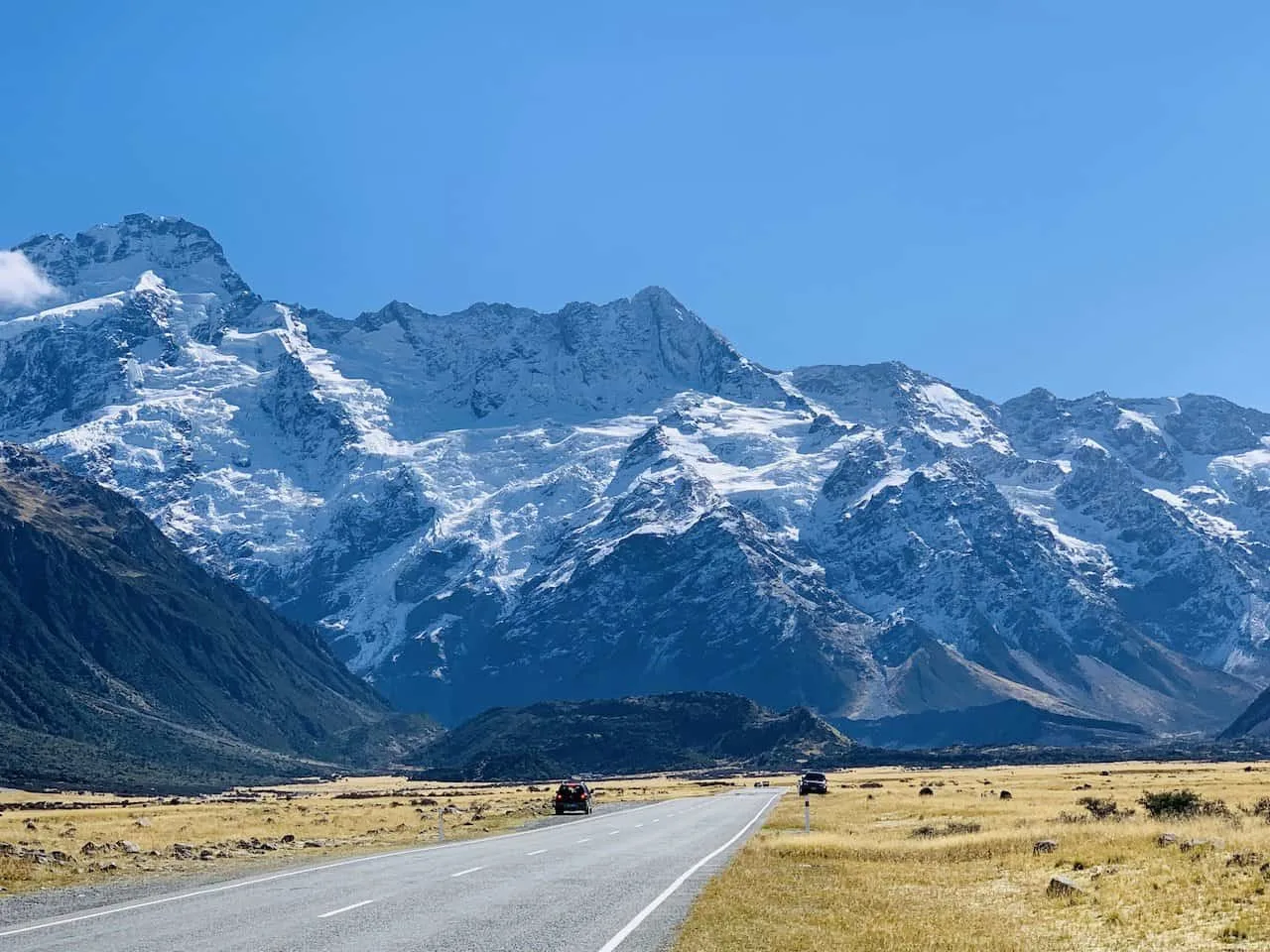 9) Punny & Funny Short Travel Instagram Captions
There is no better caption than a good pun or at least a couple of words to make you smile. If you are well educated on your culture and geography, get ready for a great laugh. Travel lovers will laugh till they cry from this list of the best Instagram captions using funny travel quotes and puns.
"Rome stole a pizza my heart."
"Czech out the view!"
"I really Haiti to leave this place, but it's time to go."
"Paris, I hope our paths will croissant again."
"You don't walk in Italy, you Rome."
"My parents complain that I travel too much, but I could be a drug addict, do they know how lucky they are?"
"Only dead fish go with the flow."
"Can we just skip to the part of my life where I travel the world?"
"You can't buy happiness. Okay, explain travel then."
"Stuck somewhere between I need to save and you only live once."
"I want to live in a world where searching for flights burns calories."
"Forget champagne and caviar; Taste the world instead!"
"Travel becomes a strategy for accumulating photographs." – Susan Sontag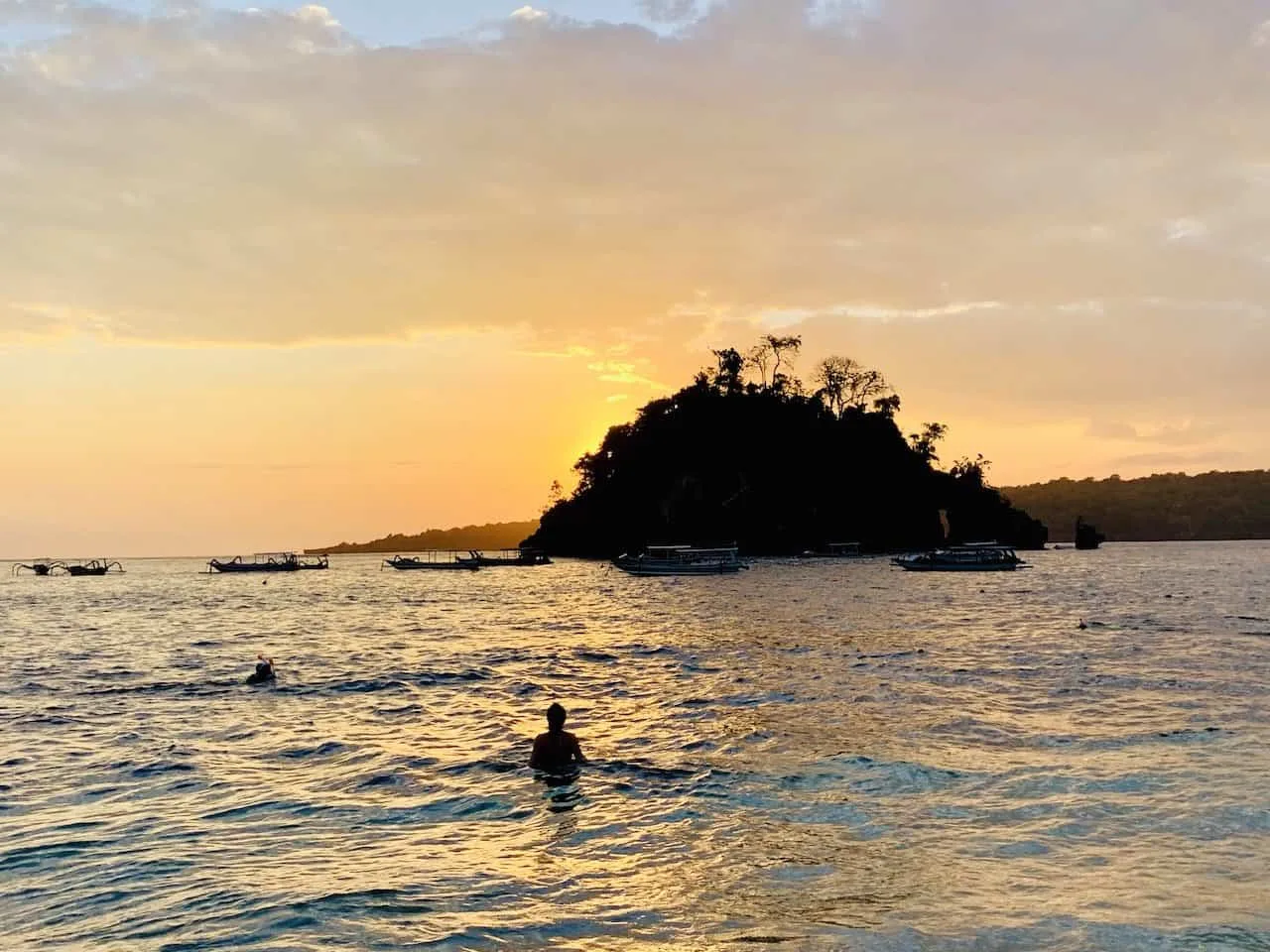 10) Short Instagram Captions for Solo Travelers
Solo travel is a life-changing experience, and something everyone should do at least once. It shows us what we are really capable of doing, increases courage, and self-love, and teaches you life lessons you'll never forget.
Here are some of the best short travel quotes for solo travelers to inspire others through their Instagram captions.
"I don't know where I'm going, but I'm on my way." – Carl Sandberg
"One travels more usefully when alone because he reflects more." – Thomas Jefferson
"There are some places in life where you can only go alone. Embrace the beauty of your solo journey." – Mandy Hale
"Little by little, one travels far." – J.R.R. Tolkein
"If I'd learned one thing from traveling, it was that the way to get things done was to go ahead and do them." – Alex Garland
"Travel makes you modest. You see what a tiny place you occupy in the world." – Gustave Flaubert
"Traveling outgrows its motives. It soon proves sufficient in itself. You think you are making a trip, but soon it is making you or unmaking you." – Nicholas Bouvier
"I was not born for one corner." – Seneca The Younger
"A true travels journey is never complete." – Unknown
"My favorite thing? Going where I've never been before." – Diane Arbus
"Wherever you go becomes a part of you somehow." -Anita Desai
"A traveler without observation is a bird without wings." – Moslin Eddin Saadi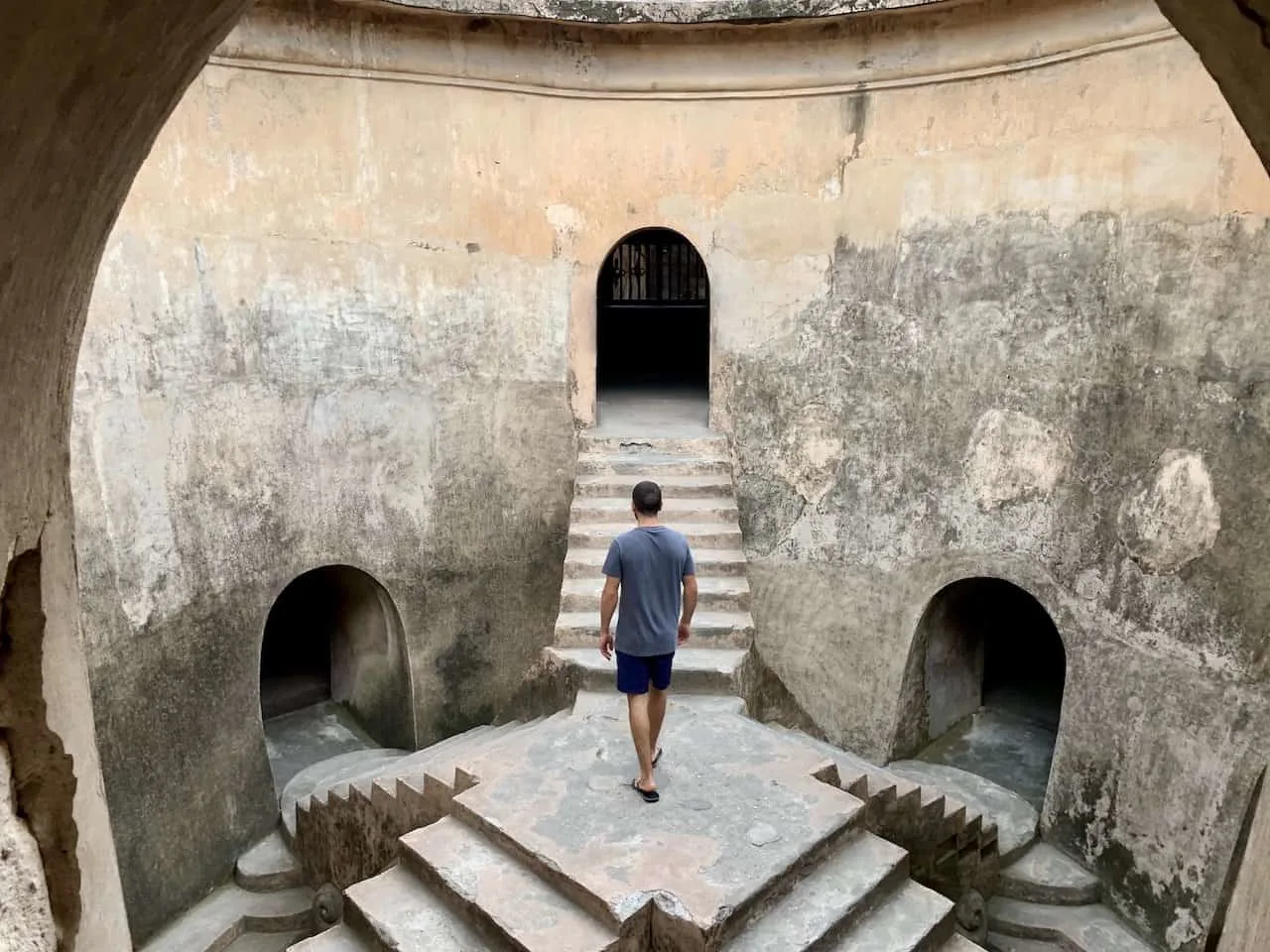 11) Catchy Travel Quotes for Instagram Captions
Not all captions have to be long and sophisticated. Sometimes, a few simple words do the trick. Here are some of the best fun and catchy travel quotes that make for the ideal Instagram captions.
"Born to Roam."
"Work. Save. Travel. Repeat."
"Adventure is worthwhile." – Aesop
"If not now, when?" – Aarti Khurana
"Eat well, travel often."
"Do more than just exist."
"Diagnosed with wanderlust."
"To travel is to live." – Hans Christian Anderson
"Let your heart be your compass."
"Just Go."
"Work hard. Travel harder."
"So much world..so little time."
"Explorers are not extinct."
"Planes, trains, and all the feels."
"BBN: Be back never."
"Tired feet. Happy heart."
"Vacation mode: ON!"
"Keep calm and travel on."
"When in doubt, travel."
"Travel! Before you run out of time."
"Living the travel life."
"If there is no way, create one."
"My new routine: Journey. Explore. Discover. Repeat."
"Reality called; I hung up."
"Travel; money will return, time won't."
"Live life with no excuses, travel with no regrets." – Oscar Wilde
12) Backpacking Short Travel Quotes for Instagram
Backpacking is a form of traveling, unlike the rest. It allows us to immerse ourselves in culture, travel on a budget, and it produces some of the best stories.
Traveling with nothing but a backpack can show you just how little you need to survive, and still be happy while doing it. Here are some of the best short travel quotes about backpacking to use for Instagram captions.
"All you need is a flight and a backpack."
"Let your memory be your travel bag." – Alexander Solzhenitsyn
"I've been to almost as many places as my luggage."
"Don't let your luggage define your travels, each life unravels differently." – Shane Koyczan
"If you wish to travel far and fast, travel light."
"Travel is glamorous only in retrospect." – Paul Theroux
"Those who follow the crowd usually get lost in it." – Rick Watson
"I'm a travel addict on the road to recovery."
"A bad day traveling is better than a bad day doing anything else."
"It is not down on any map, true places never are." – Herman Melville
"Seeing the world, one country at a time."
"My goal is to run out of pages in my passport."
"We wander for distraction but we travel for fulfillment." – Hilaire Belloc
"This wasn't a strange place; it was a new one." – Paulo Coelho
"It is a strange thing to come home. While yet on the journey, you cannot at all realize how strange it will be." – Selma Lagerlof
"An involuntary return to the point of departure is, without a doubt, the most disturbing of all journeys." – Iain Sinclair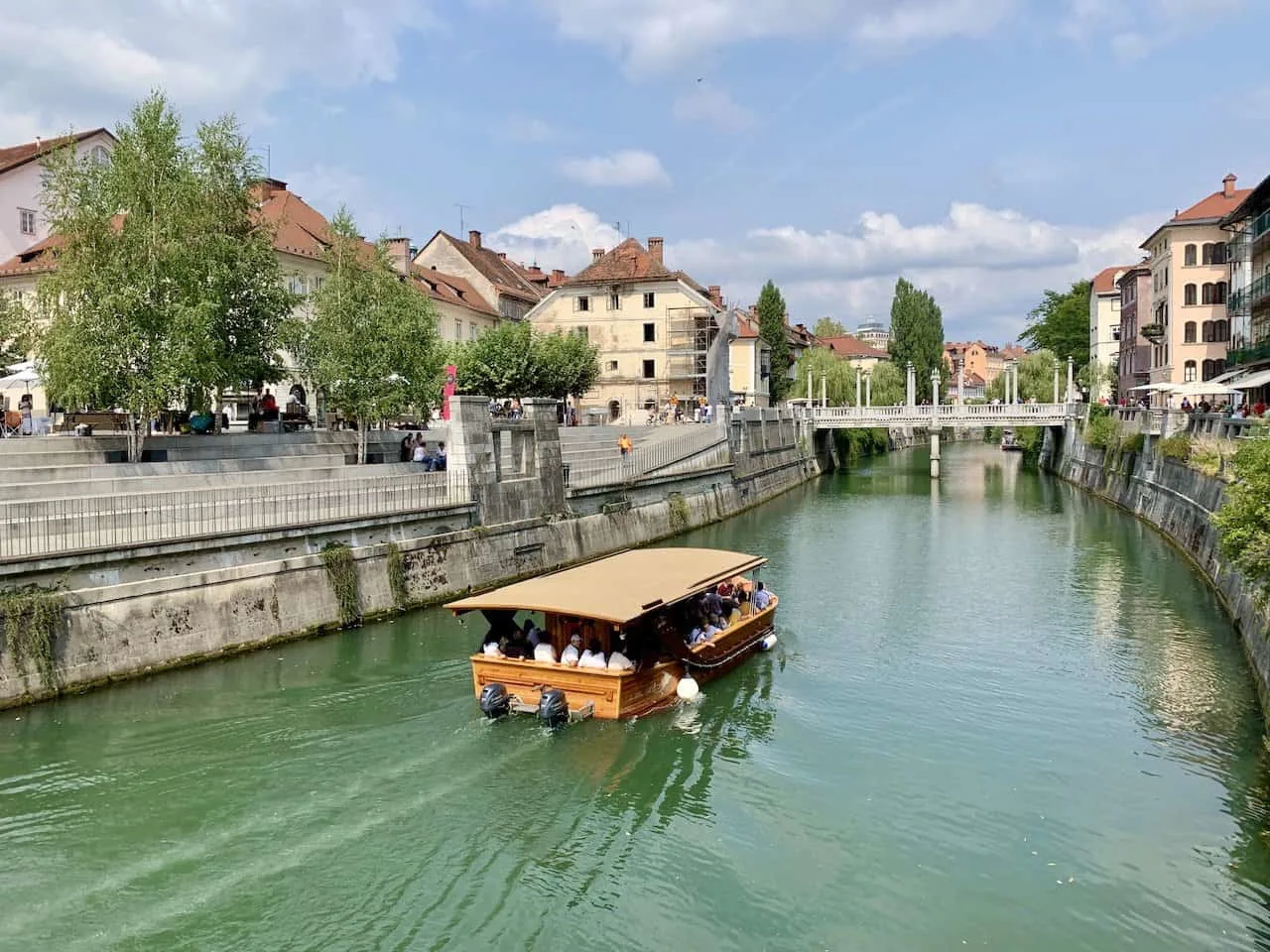 13) Short Love & Travel Instagram Quotes
For the love of travel! Oftentimes, the best love affairs are often found during a wondrous adventure in a foreign land. Other times, travel can be the biggest test of strength and love in a relationship.
Or maybe, you are just looking to fall in love with travel itself. Whatever the case, here are some of the best short quotes about love and travel to use for Instagram captions.
"Catch flights, not feelings."
"Let us never come here again, because it would never be as much fun."
"My love for you is a journey; starting at forever, and ending at never."
"I will love you until the stars go out, and the tides no longer turn."
"Traveling is like flirting with life. It's like saying, I would stay and love you, but I have to go; this is my station." – Lisa St. Aubin Teran
"I've got a crush on the world."
"Some beautiful paths can't be discovered without getting lost." – Erol Ozan
"Time is precious, waste it wisely." – K. Bromberg
"When I can't be off exploring other countries, I like to read about them." – Rohan Cahill-Fleury
"No matter what happens, travel gives you a story to tell."
"We take photos as a return ticket to a moment otherwise gone."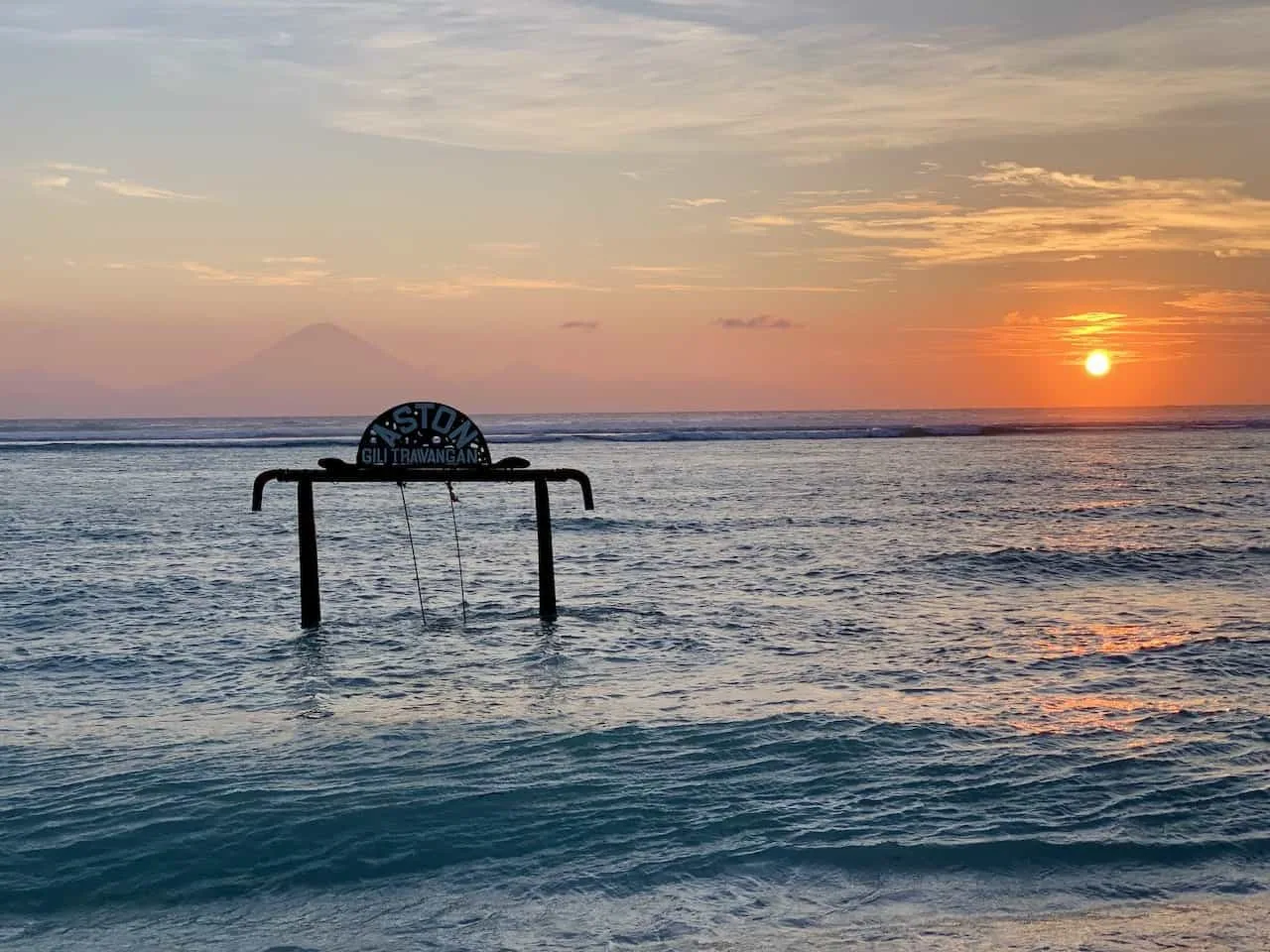 14) Waterfall Quotes & Captions
Without a doubt, waterfalls are some of the most beautiful natural attractions Mother Nature has given the world. To perfectly capture the magic of the falls, here are the top waterfall quotes and captions.
"Don't go chasin' waterfalls." – TLC
"Advice from a waterfall; make a splash!"
"Tripping on skies, sipping on waterfalls."
"I can see my rainbows calling me through the misty breeze of my waterfall." – Jimi Hendrix
"There's nothing like the sound of a waterfall to drown out a noisy world."
"The only thing better than waterfalls and sunsets are waterfalls at sunset."
"A drop of water, if it could write out its own history, would explain the universe to us." – Lucy Larcom
"With meditation, I found a ledge above the waterfall of my thoughts." – Mary Pipher
"Hello nature, I've really mist you."
"When you say 'wonderful' I hear 'waterfall.'"
"Not another waterfall! Said no traveler ever."
"Great things are over every fall and around every bend."
"Water your roots so your soul can blossom."
"We start in different places, but we all meet in the ocean."
"Life is like a waterfall – in the end, we're all one."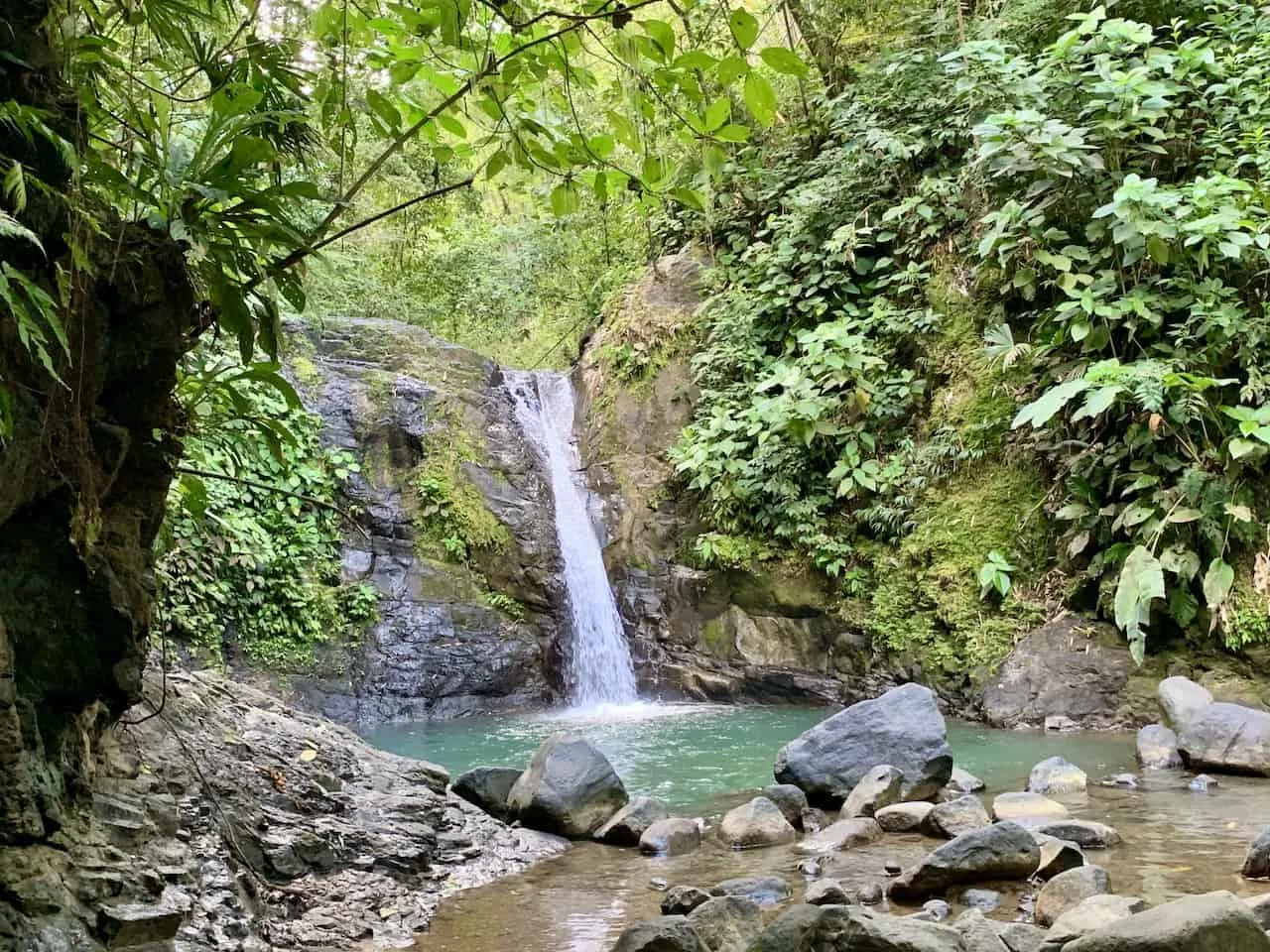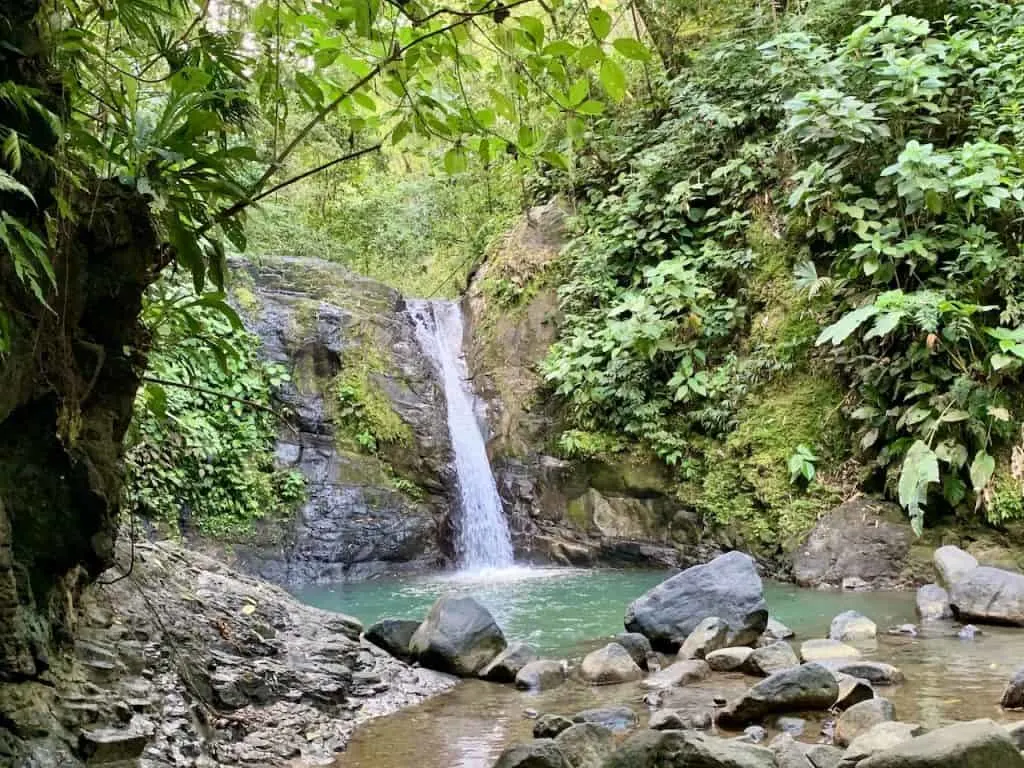 15) Road Trip Quotes & Captions
Whether you are searching for road trip quotes about motivation, friendship, adventure, or just something short and sweet, all of these road trip captions are ideal for photos.
"Sometimes, the best therapy is a long drive and good music."
"If you don't know where you are going, any road will get you there."
"There's no problem so big that a road trip can't solve it."
"Today feels like a good day for a road trip."
"Always take the scenic route."
"Sometimes the road less traveled is less traveled for a reason." – Jerry Seinfeld
"The road less traveled is the road to adventure."
"Look at every exit as being an entrance somewhere else." – Tom Stoppard
"A bend in the road is not the end of the road."
"Take the long way home."
"Making memories, one road trip at a time."
"Happiness is a road trip with a good playlist."
"Adventure is out there!" – Up
"No road is long with good company." – Turkish Proverb
"Miles and smiles."
"Life is a highway." – Rascal Flatts
"Are we there yet?"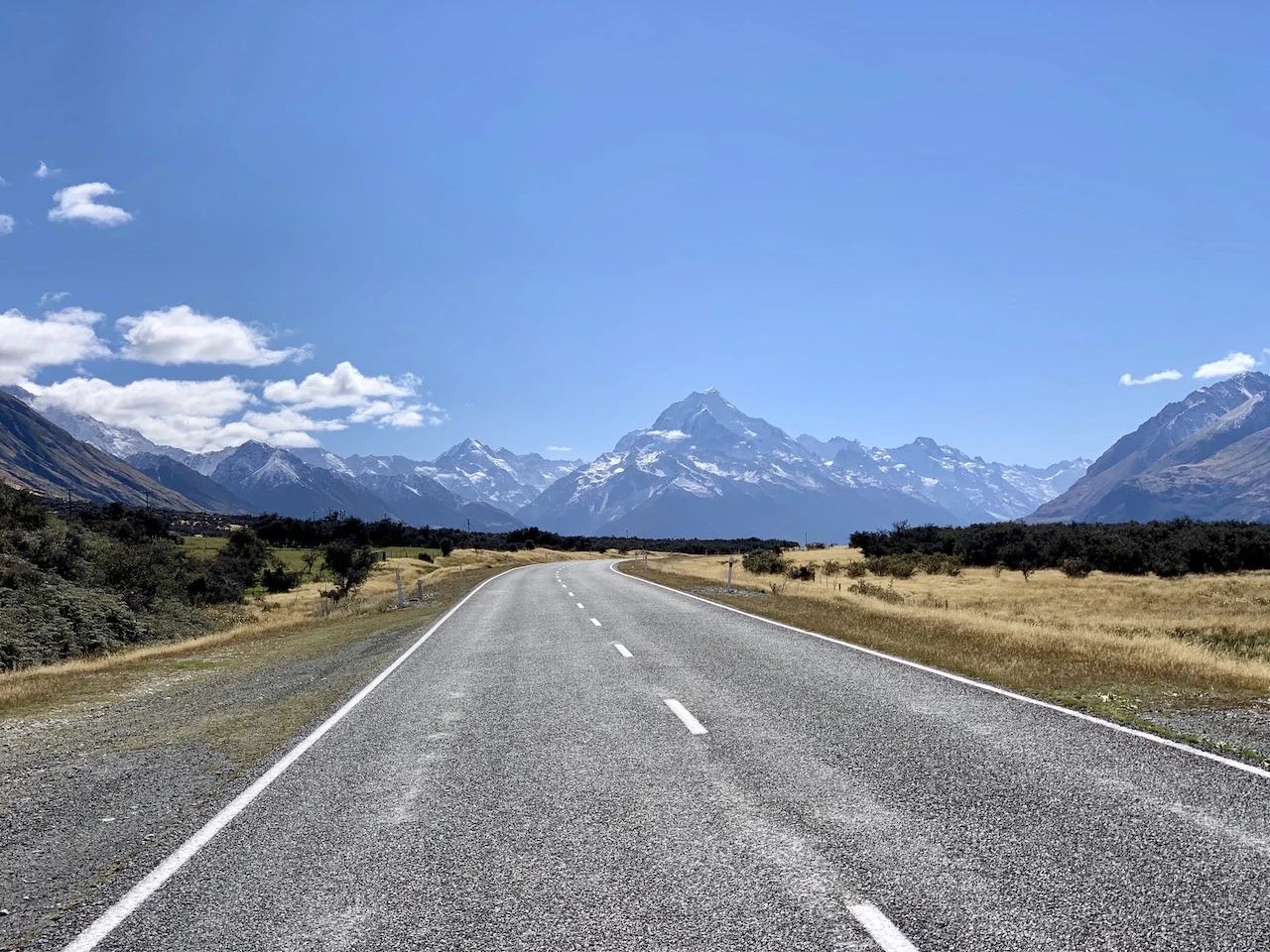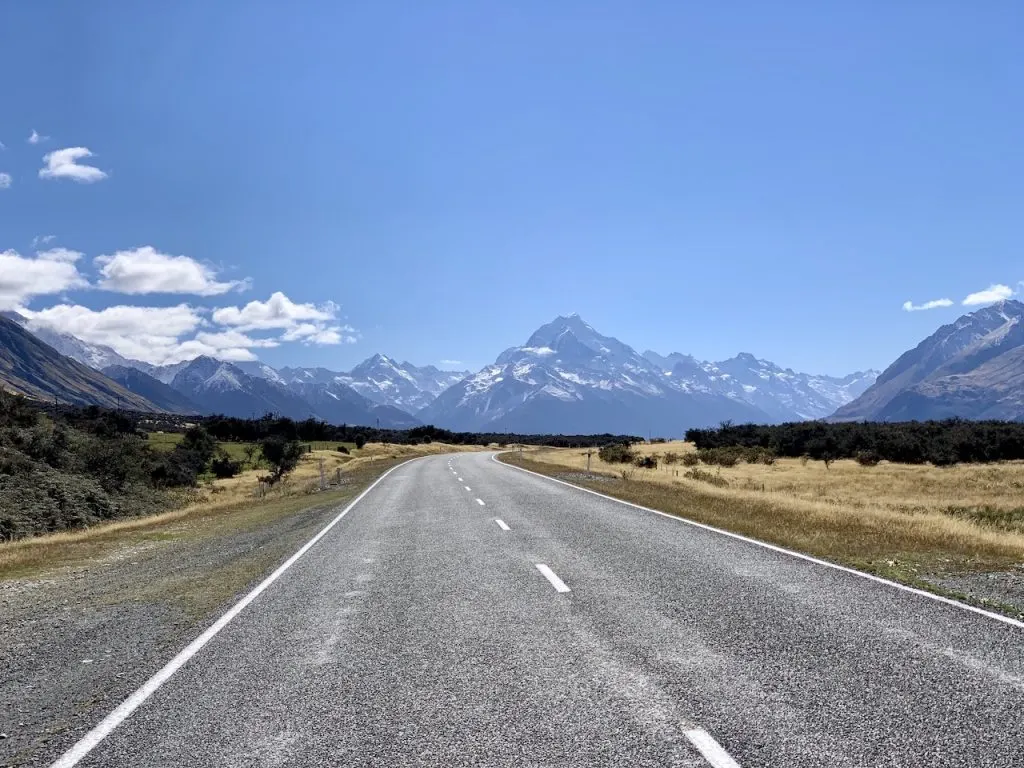 16) Night Sky Quotes & Captions
The ultimate night sky photos with the bright stars and the most detailed moon, deserve the more superb caption to pair with them. Here are some of the favorite and best night sky quotes & captions to choose from.
"Certified stargazer."
"When you wish upon a star." – Disney
"Never stop looking up."
"Make a wish!"
"Keep calm, and have a starry night."
"Falling asleep with beautiful nighttime memories."
"Do you think the stars are jealous of how much I sparkle?"
"If you ever need a stargazing partner, I'm right here."
"Shine bright, shine far, don't be shy, be a star." – Life-Size
"Sending this selfie to NASA, because we're a couple of stars."
"I'm such a 'look at the moon' person."
"Fear not the night, for you are accompanied by the stars."
"Always take the time to look up at the stars."
"Be the moon, and inspire people even when you're far from full."
"At night is where life actually begins."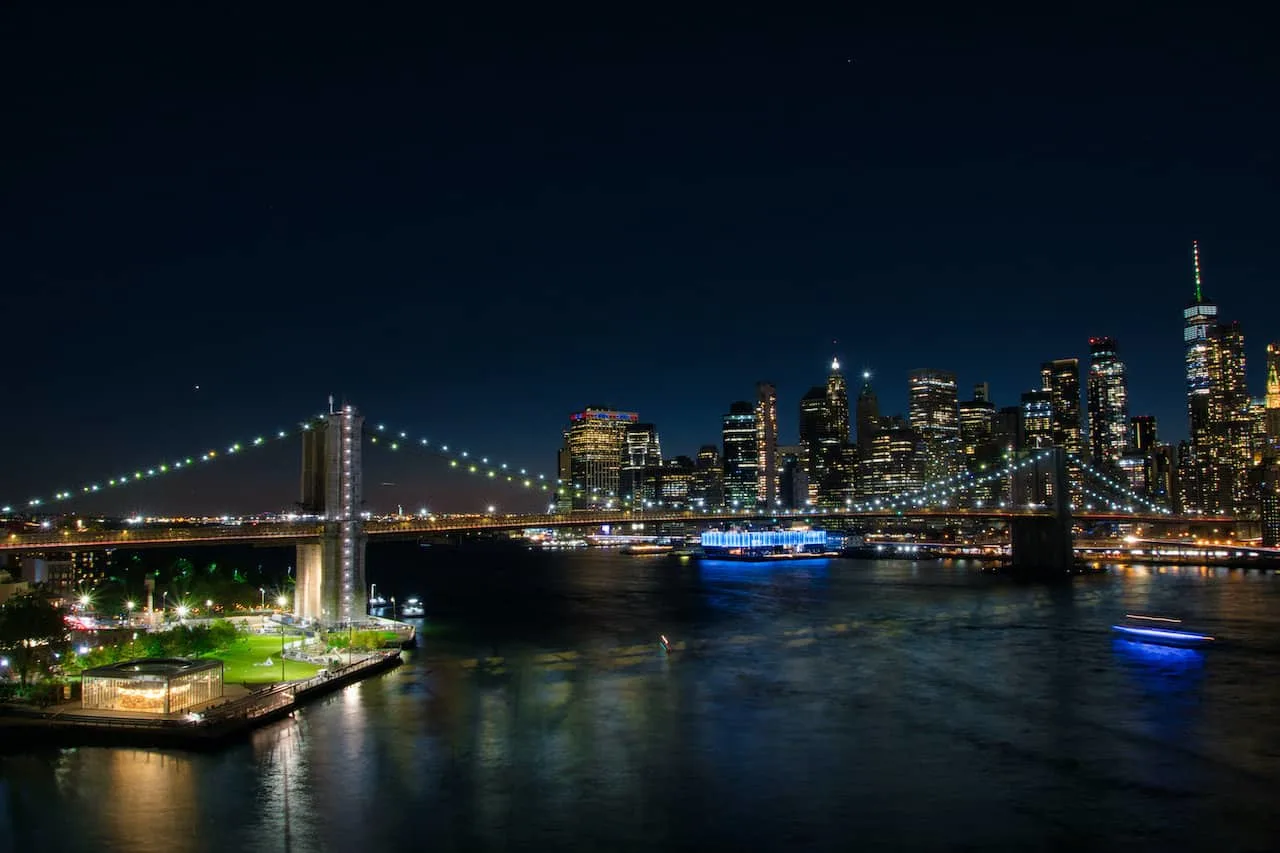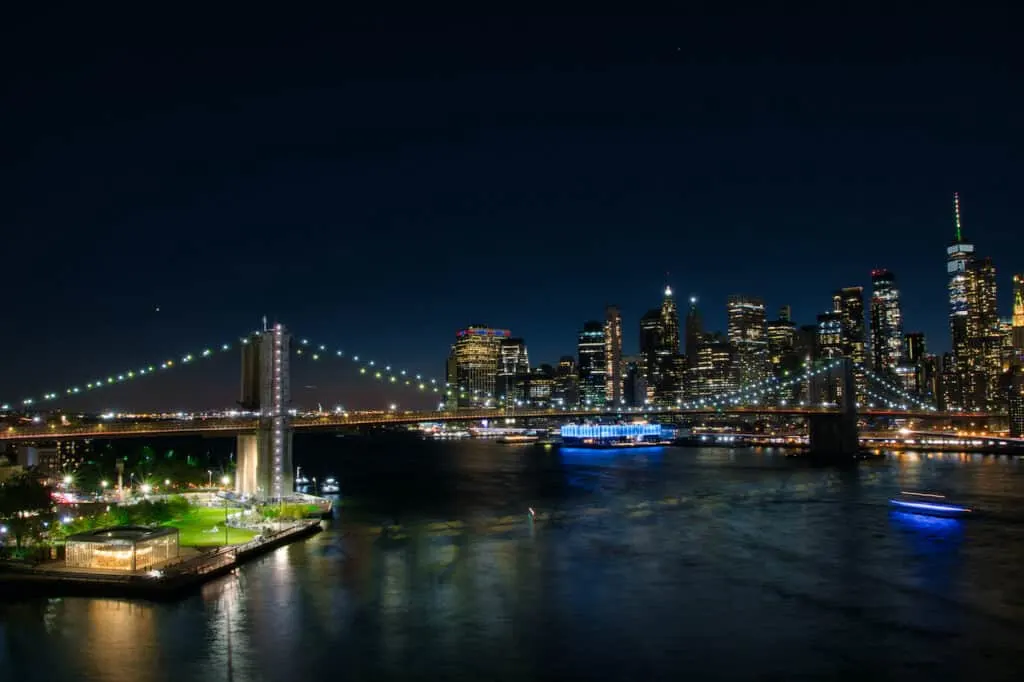 17) Nature Captions & Quotes
This list of nature quotes makes for some of the most memorable and inspiring Instagram captions for all your photos from your vacation. Looking for something short and sweet or classic and famous? This list has you covered.
"And into the forest, I go, to lose my mind and find my soul." – John Muir
"On earth, there is no heaven, but there are pieces of it." – Jules Renard
"The mountains are calling and I must go."
"A change in scenery can help everything."
"To walk into nature is to witness a thousand miracles." – Mary Davis
"There is a pleasure in the pathless woods."
"Got lost in nature and found myself."
"I chose the road less traveled and now I don't know where I am."
"I love nature. I just don't want to get any of it on me." – Woody Allen
"Find me where to forests are."
"Think outside – no box required."
"Because when you stop and look around, life is pretty amazing." – Dr. Suess
"Keeping it natural."
"Life hurts, nature heals."
"Never stop exploring."
"Nature at its best."
"If you need me, I'll be outside."
"Roam far. Wander wide."
"Getting back to my roots."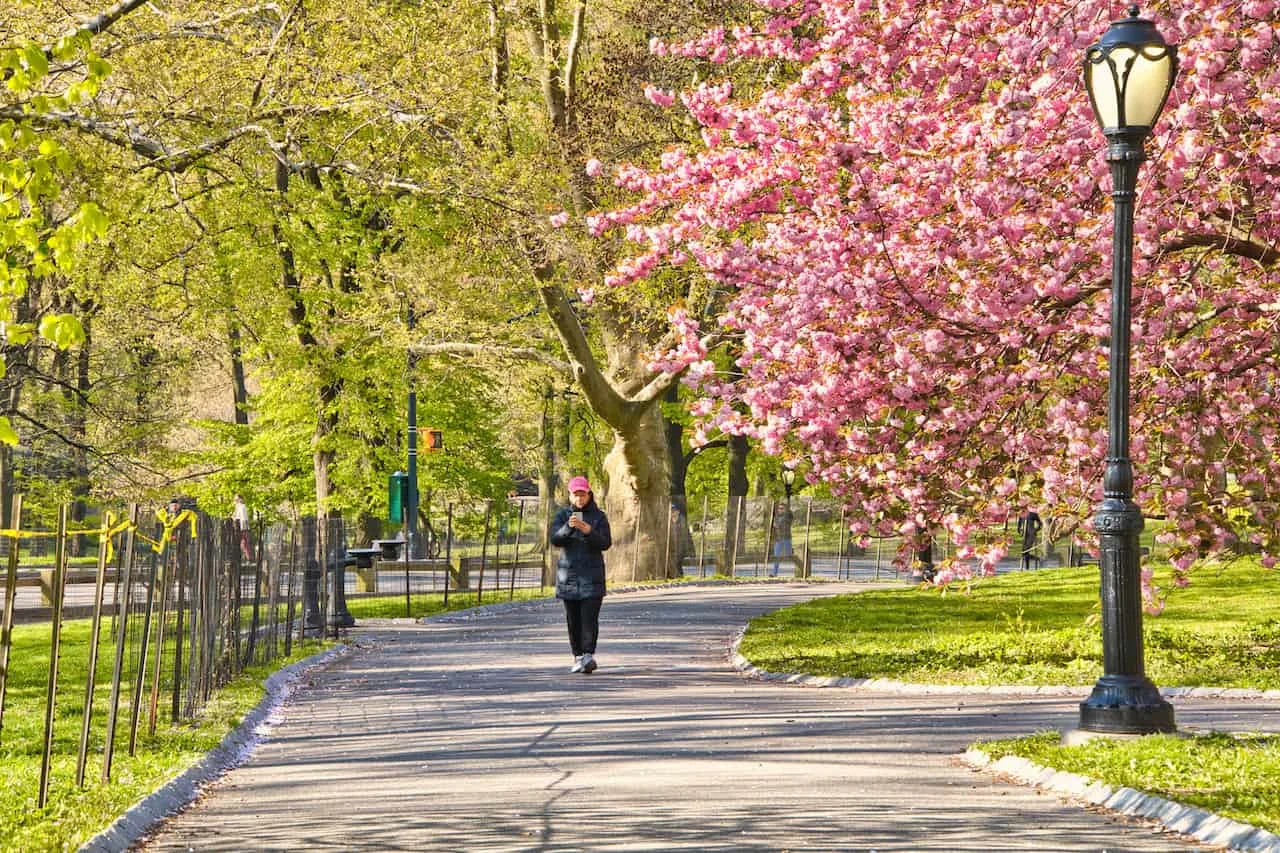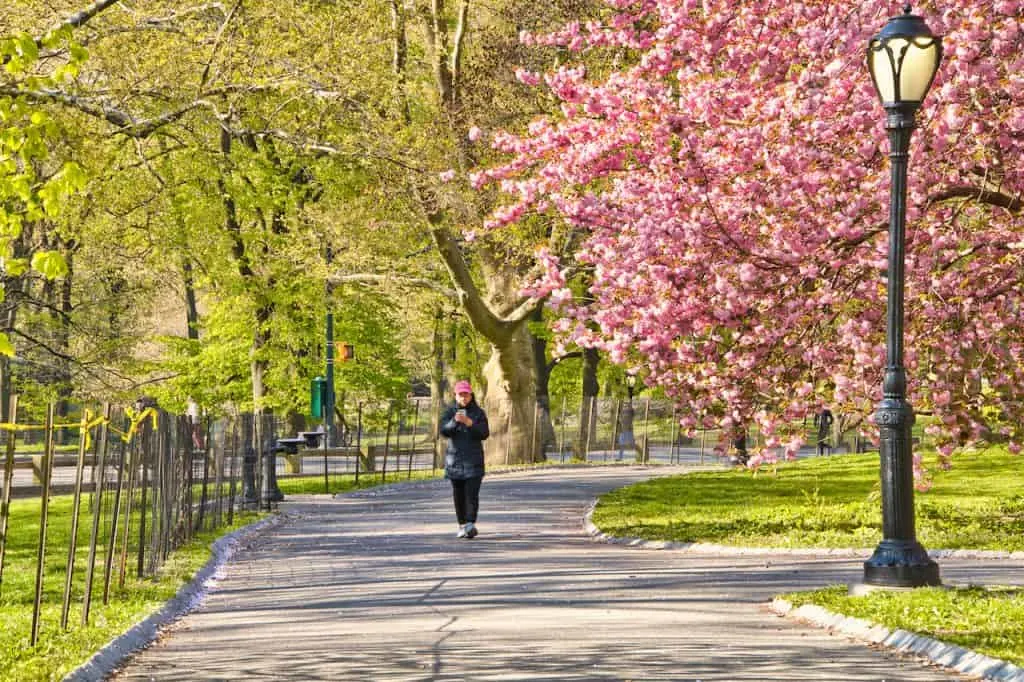 18) Cloud Quotes & Captions
"A cloudy day is no match for a sunny disposition." – William Ward
"Try to be a rainbow in someone's cloud." – Maya Angelou
"There's a bright spot in every dark cloud." – Bruce Beresford
"Don't let one cloud obliterate the whole sky." – Anais Nin
"If you learned how to make a cloud, your time is not wasted." – Bob Ross
"Don't let the dark clouds get you down."
"Every cloud has a silver lining."
"Love is like the clouds of the sky." – Alan Maiccon
"Revelations are found in clouds." – Serge King
"Clouds add character to the heavens." – Dahi Tamara Koch
"Every cloud has a history."
"I'm on cloud 9."
"Clouds are the sky's imagination."
"Smiles on a cloudy day."
"Like cloud on cloud, no stir of air was there."
"Listen to what the sky is telling you." – Adrienna Posey
"Be the sunshine of a cloudy day." – Christina Casino
"The clouds don't overthink; they just drift." – Avijeet Das
"Sleep in the clouds. Dream in the sky."
"Cloud-friendly."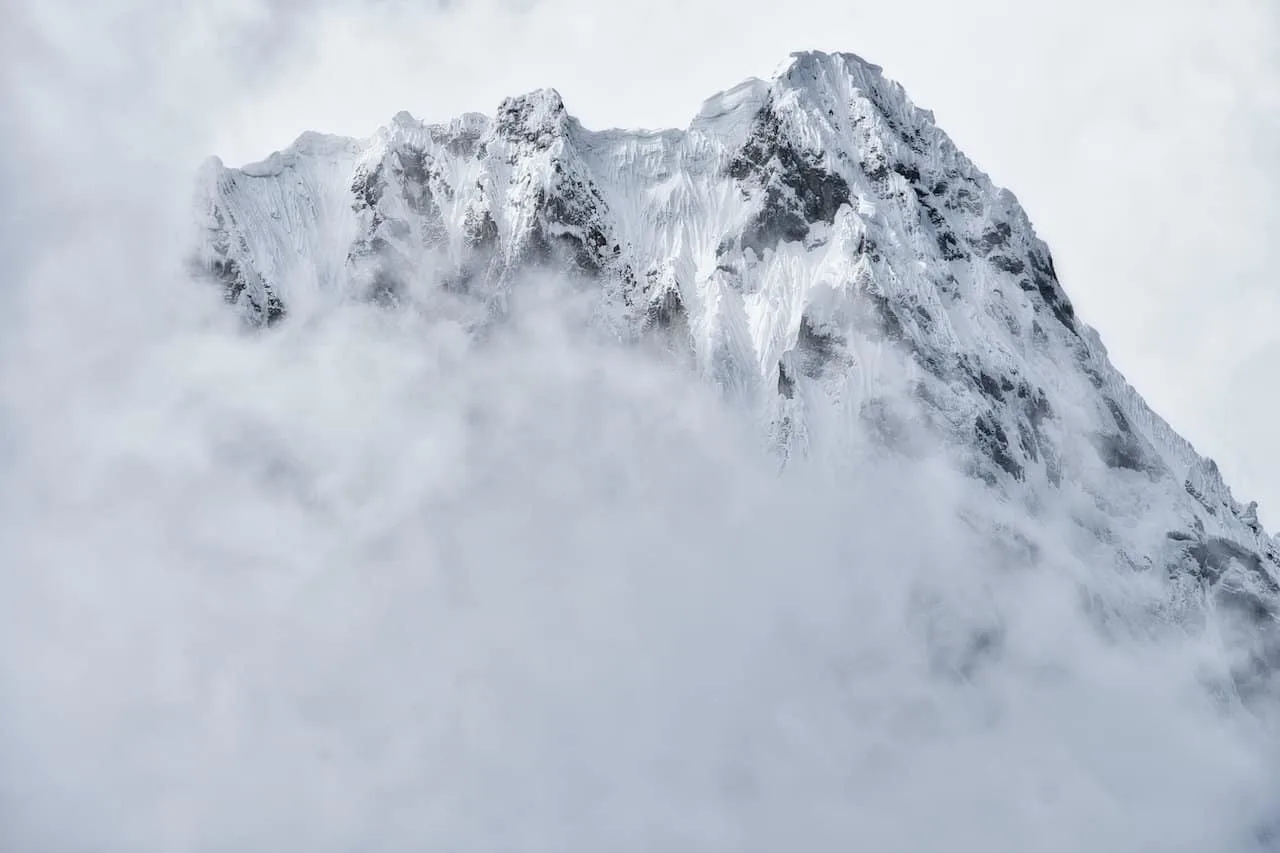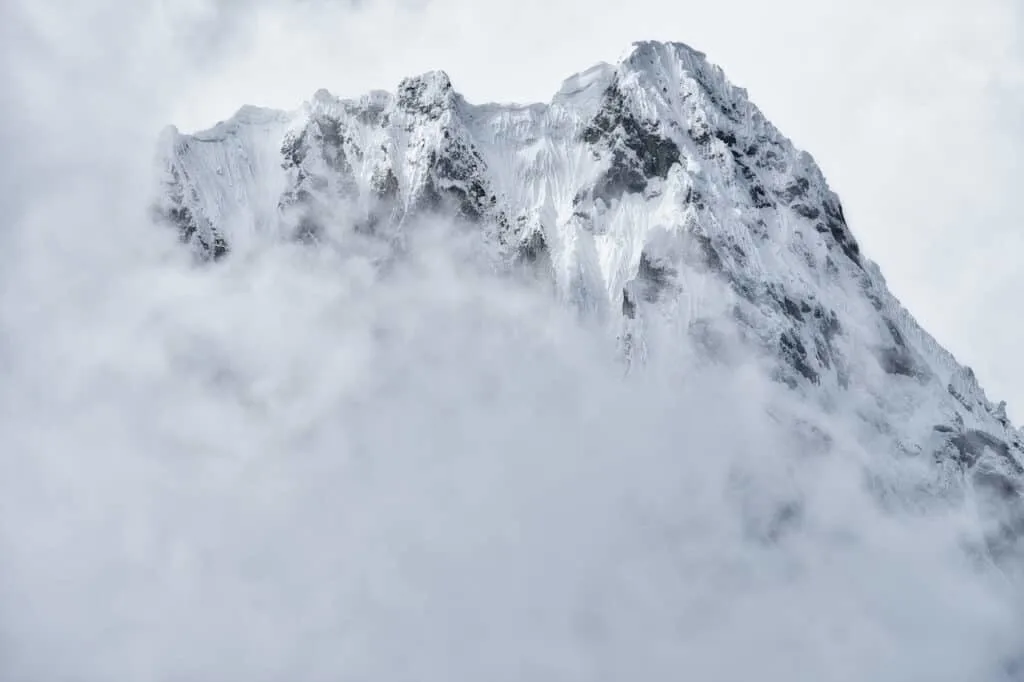 I hope you have enough of this list of short travel quotes for Instagram and refer to it the next time you need a good caption for your favorite travel photos!
You can also check out some of the best one word short travel quotes, short travel quotes with friends & short travel quotes for couples.
If looking for some more specific quotes, read through these great River Quotes & Captions and NYC quotes.
Looking for some inspiration? Check out some travel itineraries and guides to get you ready for your next trip.