Are you looking for some short travel quotes to get you ready for your next trip? Well, you have come to the right place.
I have compiled a list of 100 of the best short travel quotes that can help give you inspiration & courage, change your mindset, and increase your motivation when it comes to traveling.
Enjoy reading through these quotes, which are broken down into various categories. By the end of the list, you should have several travel quotes that work for you!
Throughout my entire life, I have always loved to travel. Whether it was traveling as a kid part of a family vacation or setting out on a year long travel journey. There have been many trips to all corners of the world throughout that span.
During that time, I have continuously been inspired by books, movies, photography, stories, and plenty more. Each time I hear or read a motivating travel quote, I add it to my ongoing list.
Whether you are looking for the perfect caption for your photos, or just a few simple words of encouragement, there is nothing better than stumbling upon the perfect quote to encourage you to travel.
It is now time to share some of my favorite short travel quotes to help you get inspired to travel the world and take that next trip. I know how hard it can be to motivate oneself to do the research, make the bookings, and actually take that leap.
But I am hoping some of these quotes can help you with your journey and get you going in the right direction. So, read on to learn all about 100 of the best short travel quotes out there!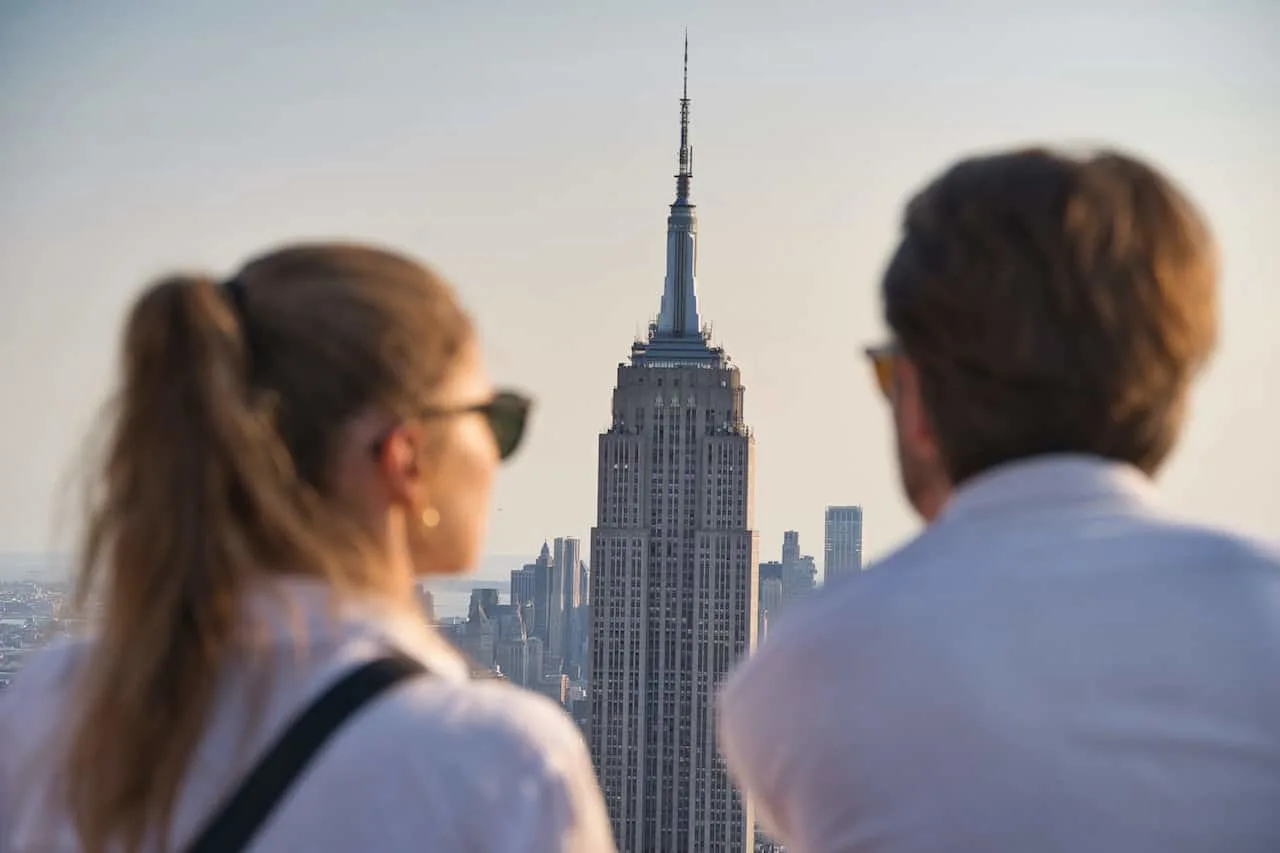 Best Short Travel Quotes
This first section will just go over some of the best general short travel quotes. In the following sections you will find travel quotes listed out by category, such as friends, family, couples, short travel quotes for Instagram, among many others.
Hope you enjoy this list of 100 inspiring short travel quotes!
"Life moves pretty fast. If you don't stop and look around for a while you could miss it." – Ferris Bueller
"When was the last time you did something for the first time?" – John C. Maxwell
I love the idea of trying something for the first time and pushing that comfort zone just a bit farther. Just like the time I was on the South Island of New Zealand and took part of a 15,000 foot skydive!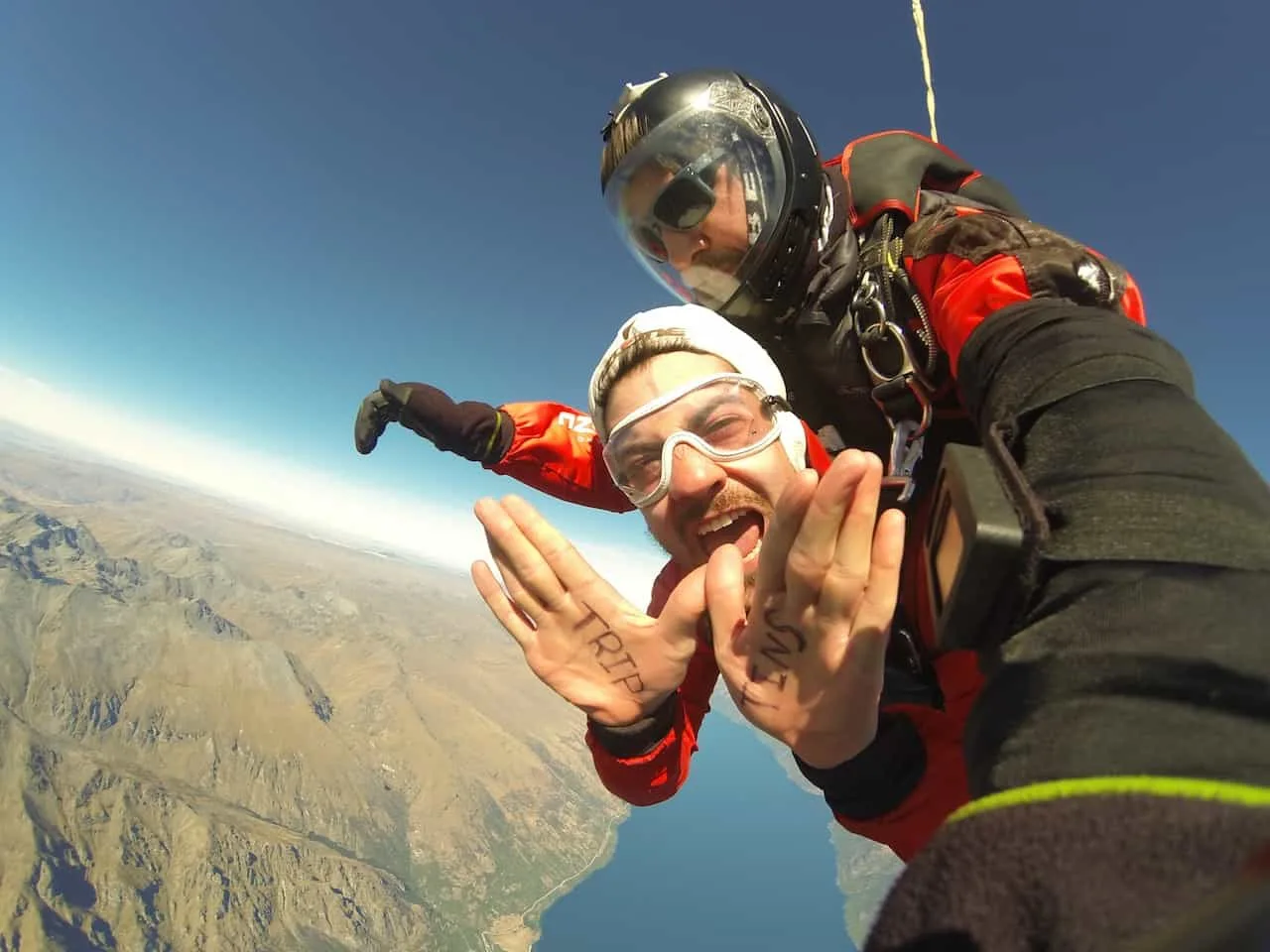 "The most beautiful thing in the world is, of course, the world itself." – Wallace Stevens
"Travel is never a matter of money, but of courage." – Paulo Coelho
"The world is a book, and those who do not travel read only one page." – Saint Augustine
"Remember that happiness is a way of travel – not a destination." – Roy Goodman
"Man cannot discover new oceans unless he has the courage to lose sight of the shore." – Andre Gide
"There's a sunrise and a sunset every single day, and they're absolutely free. Don't miss so many of them." – Jo Walton
When I first started to travel around the world, I did not truly appreciate sunrise and sunset. But as I continued to travel, I made it a priority in many places I visited. Everything from a sunrise at Uluru to a Brooklyn Bridge sunset, I have been able to experience plenty through the years.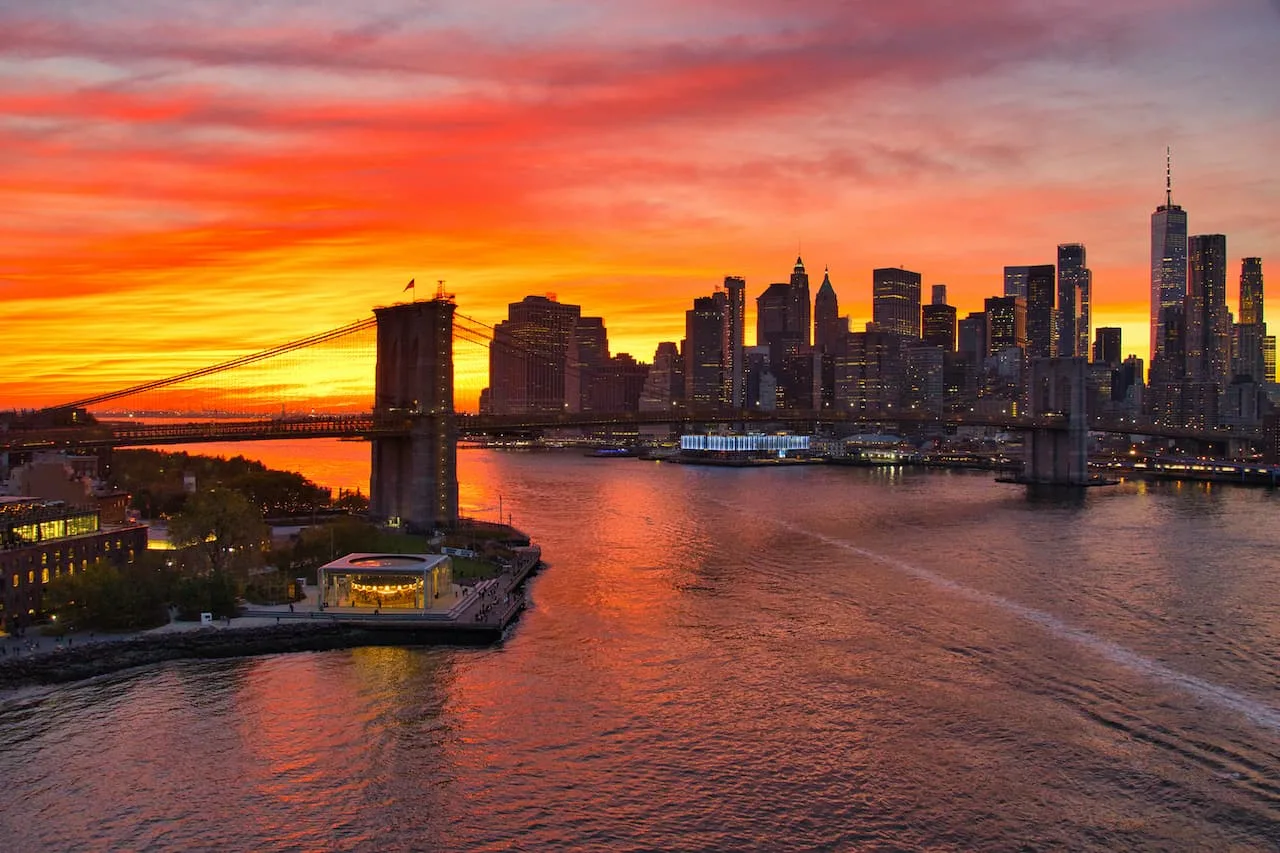 "Travel – the best way to be lost and found at the same time." – Brenna Smith
"The traveler sees what he sees. The tourist sees what he has come to see." – G.K Chesterton
"There are no foreign lands. It is the traveler only who is foreign." – Robert Louis Stevenson
"All journeys have secret destinations of which the traveler is unaware." – Martin Buber
"Half the fun of travel is the aesthetic of lostness." – Ray Bradbury
This quote could not be more true. While I certainly plan a good portion of my trips, there is nothing like stumbling across a hidden gem. Some of these experiences were during my time exploring some of the most awe inspiring Indonesia waterfalls.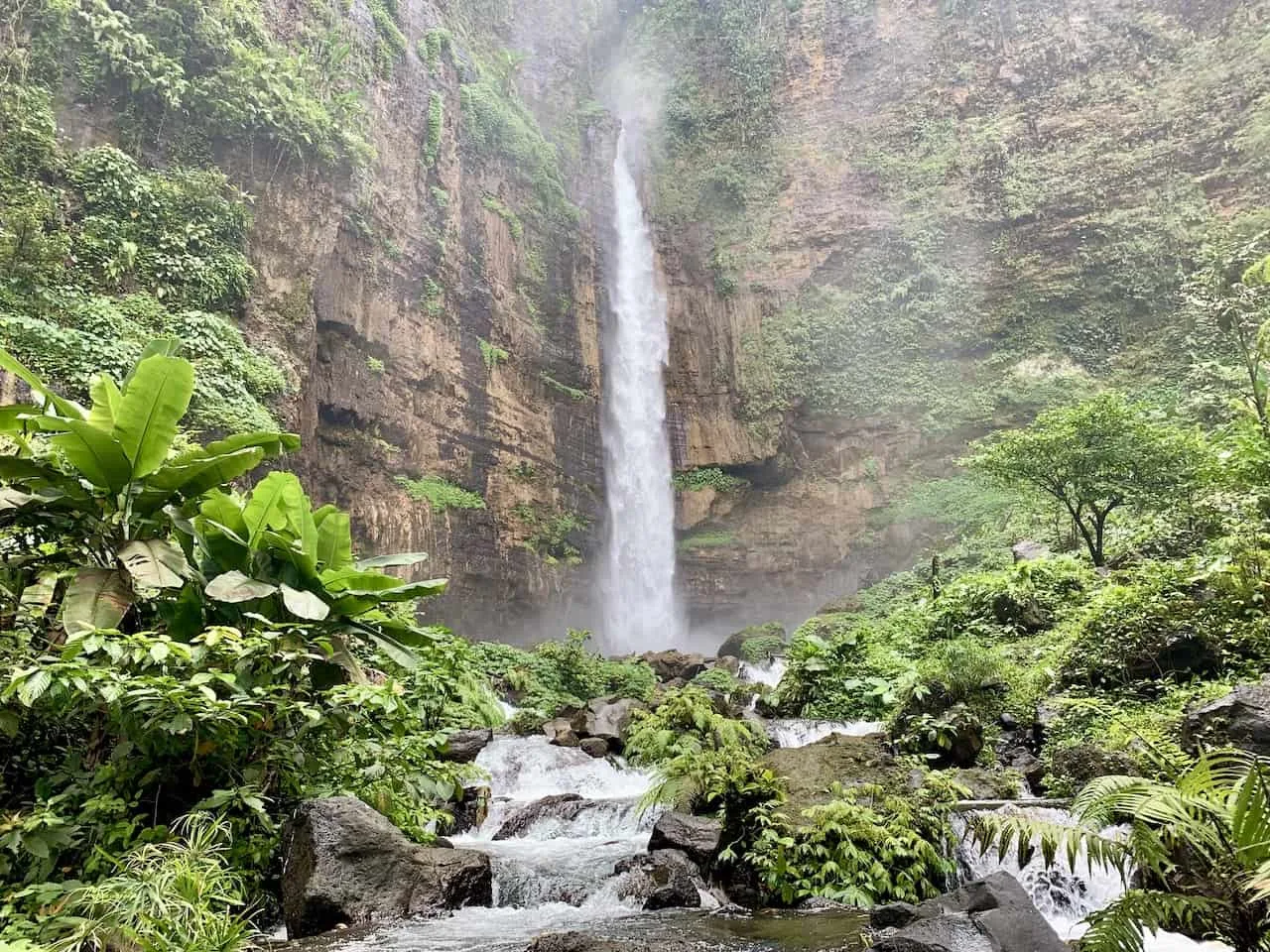 Short Travel Quotes for Instagram
Finding the perfect photo opt during any vacation is on many people's minds while traveling. And every good Instagram photo needs a catchy caption to go along with it! However, they don't all have to be long or tell a story.
Check out these ideal short travel quotes for Instagram.
"If it scares you, it may be a good thing to try." – Seth Godin
"The biggest risk in life is not taking one." – Barfi
This quote is one that truly speaks to me. I had a decision to make a few years back. Do I continue my life in a comfortable full time job, or do I go ahead and take a year to travel the world. The risk of not traveling was too big of a risk for me!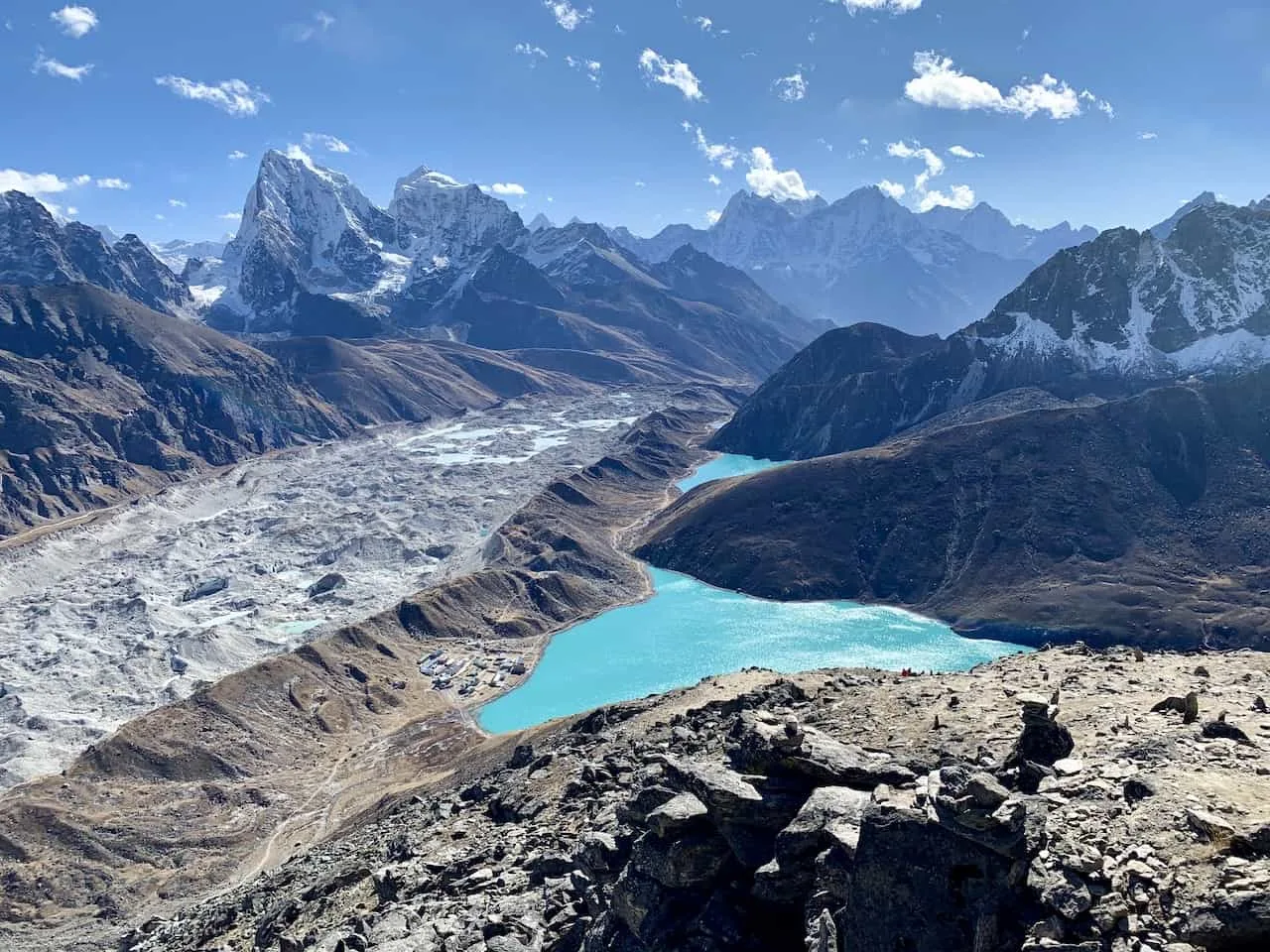 "Every exit is an entry somewhere else." – Tom Stoppard
"To travel is to live." – Hans Christian Anderson
"Life is too short and the world is too wide." – Simon Raven
"Live your life by a compass, not a clock." – Stephen Covey
"To travel is to discover that everyone is wrong about other countries." – Aldous Huxley
"To travel is worth any cost or sacrifice." – Elizabeth Gilbert
"Let's wander where the wifi is weak." – Unknown
This quote is something I can truly relate to. Some of the best places on Earth are those that are more off the grid. Mountains, glaciers, rivers, lakes, and more make up some of the most beautiful landscapes. Sometimes these are a ways away from the comfort of cellular service (like my time on the Huayhuash Circuit in Peru).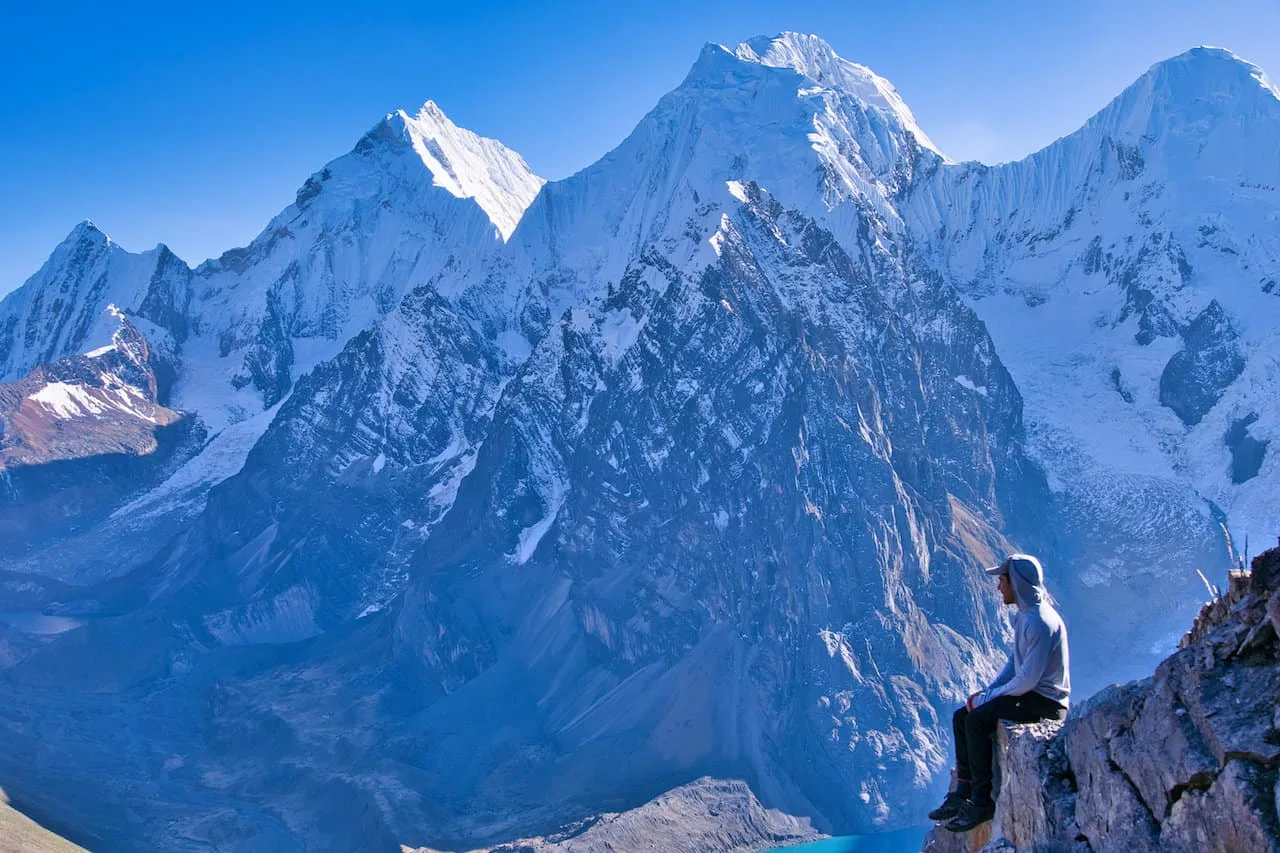 "Constantly searching for views that take my breath away." – Unknown
"I follow my heart; it usually leads me to the airport." – Unknown
"Nothing lasts forever, except the day before you start your vacation." – Gayland Anderson
"A change of latitude would help my attitude." – Unknown
"Take only memories, leave only footprints." – Chief Seattle
This is something that everyone should truly pay attention to while traveling. Be aware of what you are leaving behind and leave your destination the same way it looked when you arrived. This can be especially true for places like the mountains of Nepal, where it is truly just you and nature.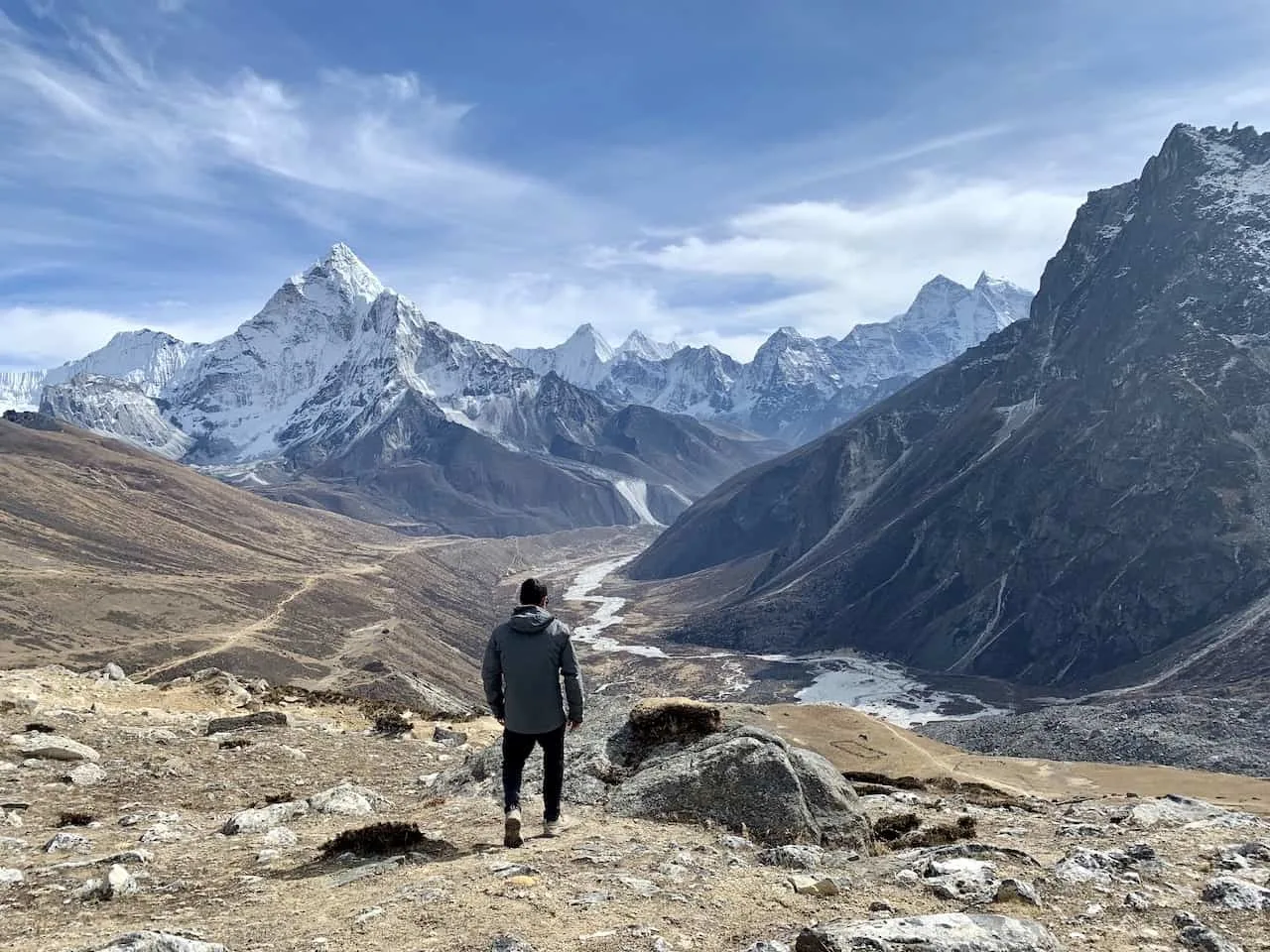 Short & Sweet Travel Quotes
Sometimes it only takes a few simple words to change your mind to get into that travel mindset. Whether you are needing a few words of wisdom or just a couple of seconds of encouragement, the smallest of phrases can have the most impact.
Here are some short and sweet travel quotes to push you to take that leap of faith and book that ticket.
"Collect moments, not things." – Aarti Khurana
"Adventure is worthwhile." – Amelia Earhart
"Life is short. The world is wide." – Mama Mia
"Don't quit your daydream." – Neely Duncan
"Just go." – Unknown
"You don't have to be rich to travel well." – Eugene Fodor
I feel like people who are scared off by travel need to consider this. At any budget, it is possible to travel the world. Don't think you need to spend hundreds of dollars a day on a vacation. You can easily get by for $20 in places like Thailand or Cambodia, where some extraordinary destinations are located.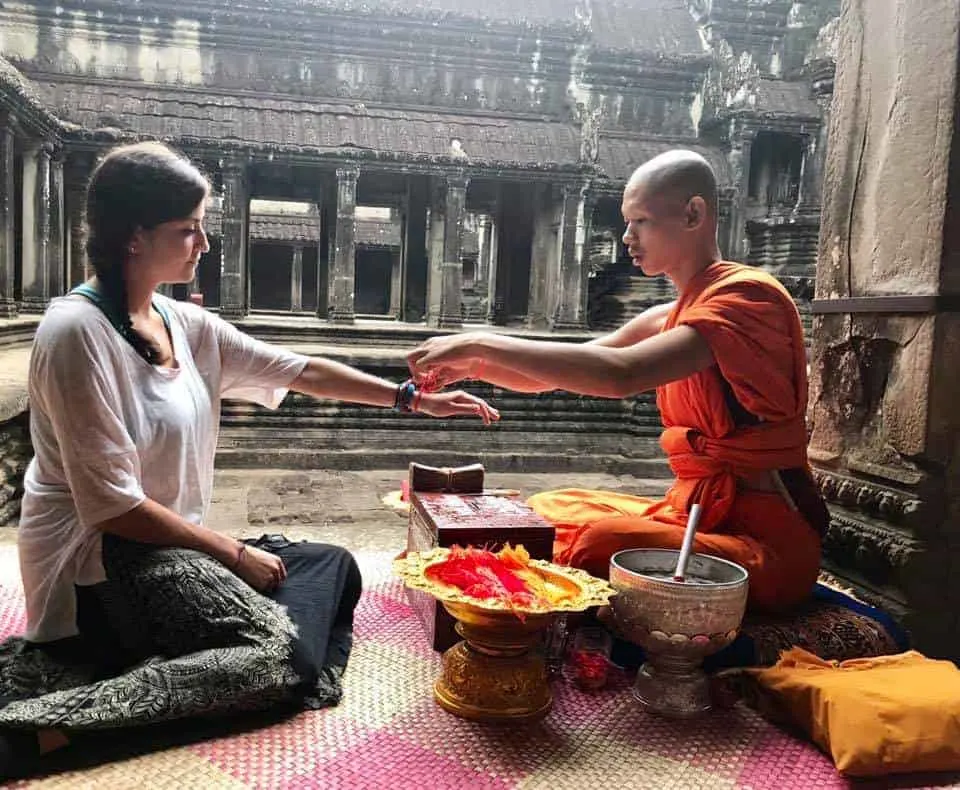 "The journey is my home." – Muriel Rukeyser
"It is better to travel well than to arrive." – Buddha
"I don't feel restless, I just like to travel." – Brad Pitt
"Planes, trains, and all the feels." – Unknown
"Blessed are the curious for they will have adventure." – Unknown
"Not all those who wander all lost." – JRR Tolkein
This is another quote that I can relate to (and I am sure many of you can as well). Just because you may not know exactly what you want at a point in time, doesn't mean you are lost in life. I wandered the world for a year to learn more about myself and the type of things that I enjoyed most. Keep wandering until you find what fits you best (like Fitz Roy in Patagonia).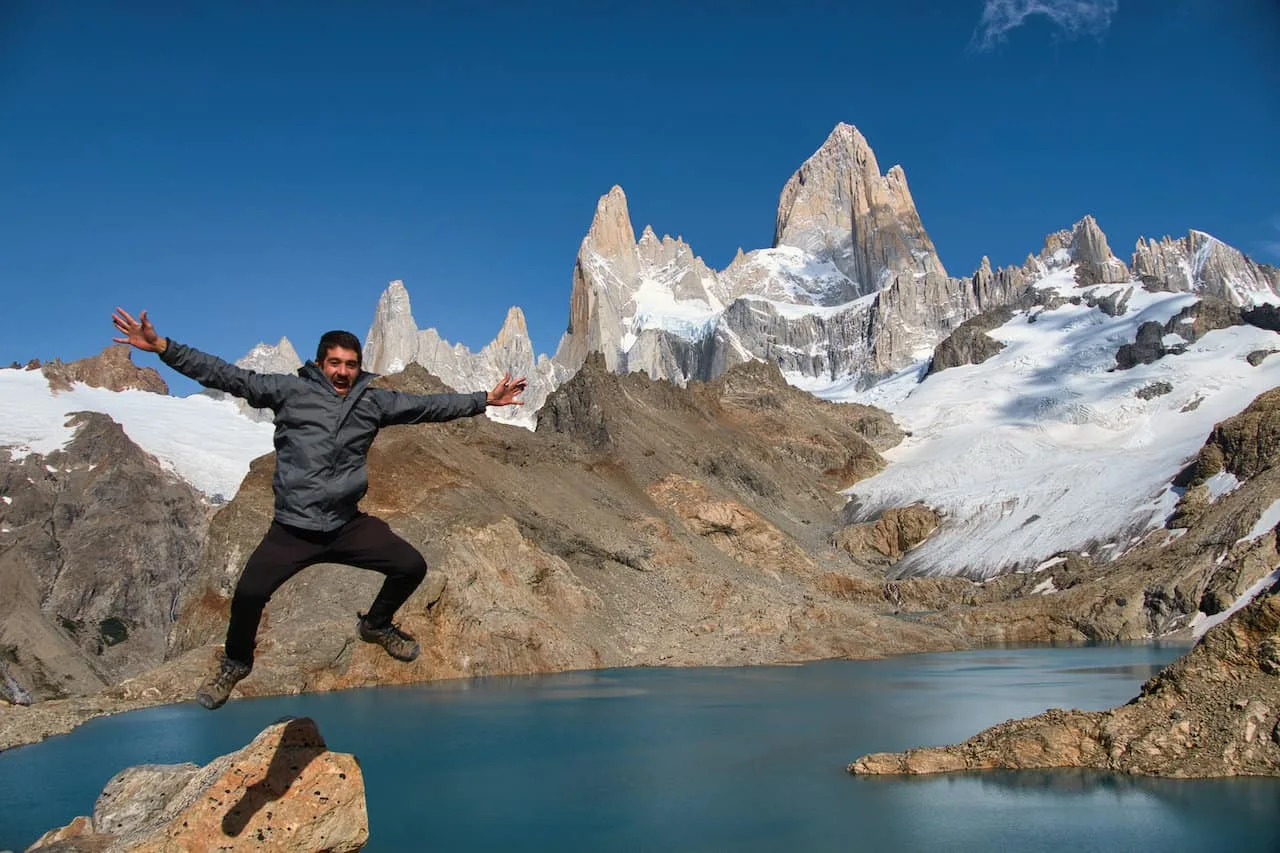 Short Travel Quotes for Couples
Traveling together with your partner is one of the biggest steps to take in a relationship. Being together away from home for a long period of time will allow you to see each other from a new perspective.
Here are some of the best short travel quotes for couples.
"You'll miss the best things if you keep your eyes shut." – Dr. Suess
"With age, comes wisdom. With travel, comes understanding." – Sandra Lake
"Stop being afraid of what could go wrong, and start being excited of what could go right." – Tony Robbins
"Take every chance you get in life, because some things only happen once." – Karen Gibbs
When traveling, you may not realize it, but those particular moments may never happen again in your life. During my time in Japan, I had one of the most perfect and memorable days around Mount Fuji. Just fully being in the moment and appreciating the time is what travel is all about.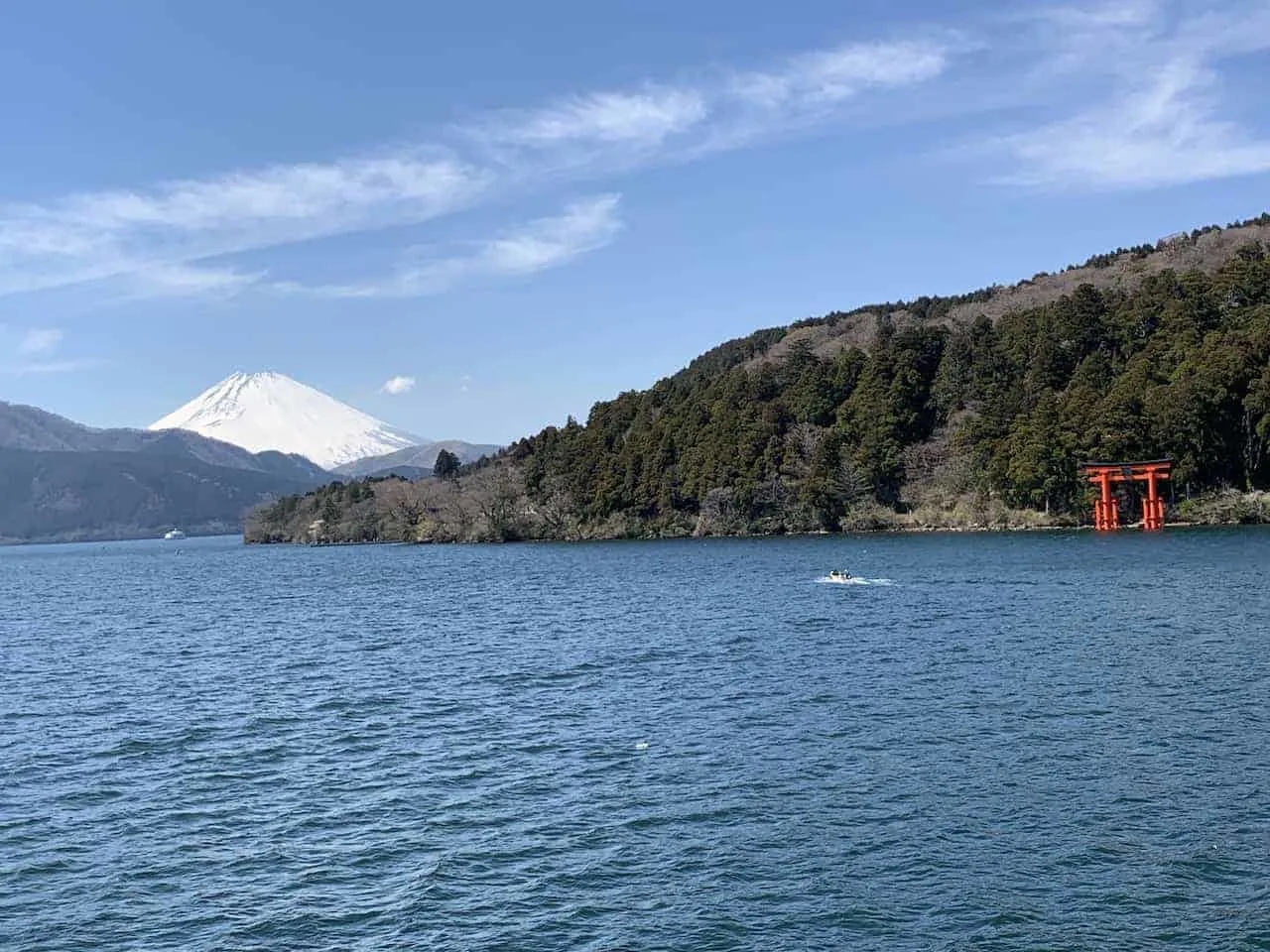 "Wherever you go, go with all your heart." – Confucius
"In the end, we only regret the chances we didn't take." – Lewis Carroll
"We have nothing to lose, and a world to see." – Rainie Navarro
"I don't want to be tied down with someone, I want to be set free with someone." – Unknown
"So many places on this planet, but your arms are still my favorite." – Unknown
"Couples that travel together stay together." – Unknown
"In life, it's not where you go, it's who you travel with." – Charles Schulz
"The goal is to die with memories, not dreams." – Unknown
While it is always great to have dreams and a bucket list, be sure to actually act on those dreams. Take that leap of faith and make those memories. Believe me you won't regret it!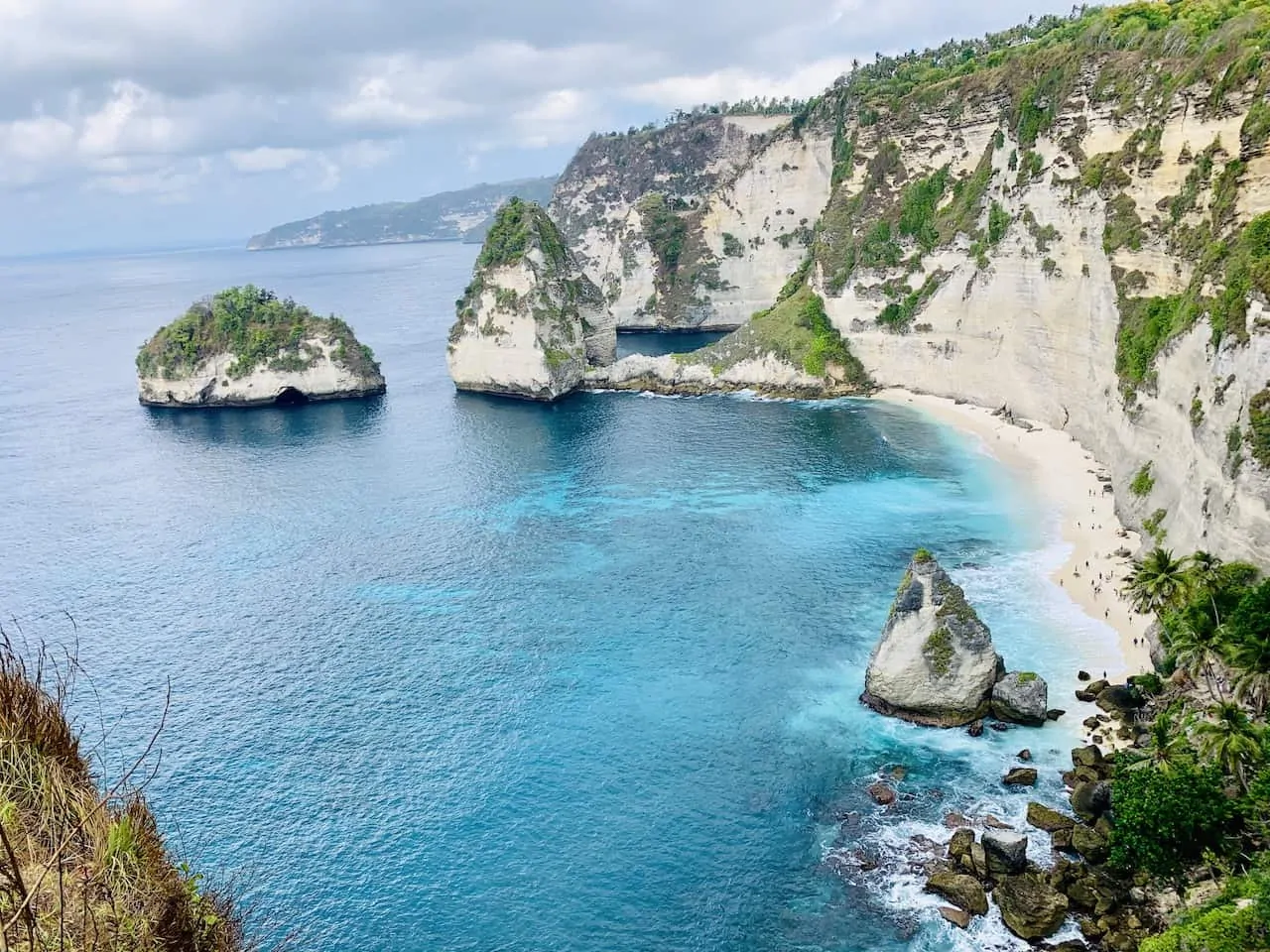 Short Inspirational Travel Quotes
Inspirational travel quotes aren't just words, they are a powerful influence over the minds of many travelers. The written word of travel can fuel any dream that can create a life-changing adventure.
To inspire you to live out your daydream of a life of travel, here are some short inspirational travel quotes.
"Oh, the places you'll go." – Dr. Seuss
"Freedom. Only those deprived of it know what it really is." – Timothy Cavendish
"I am not the same, having seen the moon shine on the other side of the world." – Mary Anne Radmacher
"The journey, not the arrival matters." – T.S Eliot
"Once a year, go somewhere you've never been before." – Dalai Lama
The Dalai Lama said it best here. Keep on traveling and keep on seeing new places. Even if that means exploring your backyard more and more. During my time living in New York, I continuously experience new places, like the world famous Brooklyn Bridge.
Get inspired by NYC! Check out some of the best New York City quotes.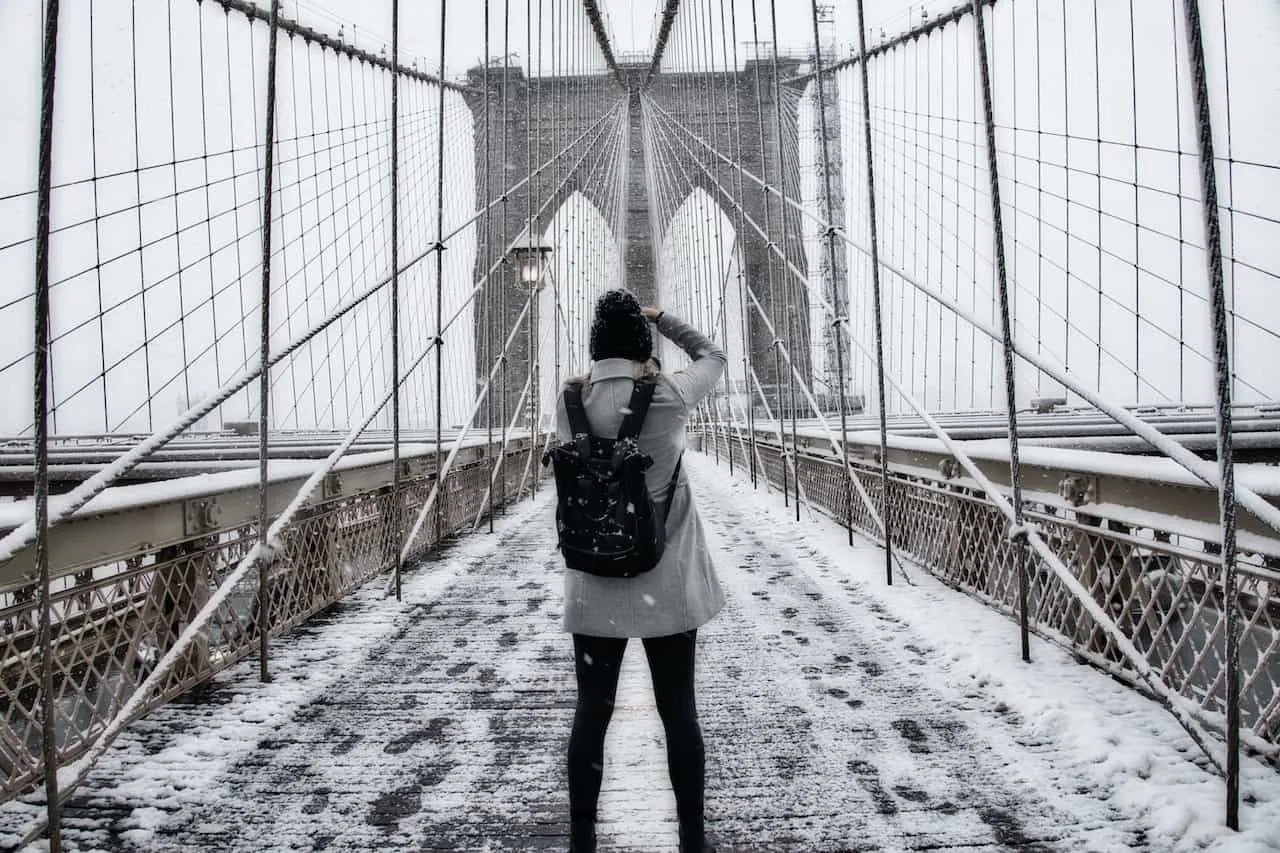 "Investment in travel is an investment in yourself." – Matthew Karsten
"Life is either a daring adventure or nothing at all." – Helen Keller
"The world is big and I want to get a good look at it before it gets dark." – John Muir
"Life offers you a thousand chances. All you have to do is take one." – Frances Mayes
"To live is the rarest thing in the world. Most people exist, that is all." – Oscar Wilde
"I never know of a morning in Africa, when I woke up and was not happy." – Ernest Hemingway
"You can, you should, and if you're brave enough to start, you will." – Stephen King
"Travel makes you modest. You see what a tiny solace you occupy in the world." – Gustave Flaubert
"Life begins at the end of your comfort zone." – Neale Donald West
It is easy to live life comfortably within the confines of your comfort zone. However, once you begin to leave that comfort zone, you will find out so much more about yourself. Don't be afraid to take that leap and do the things that may feel more uncomfortable (like waking up for sunrise over Mount Bromo).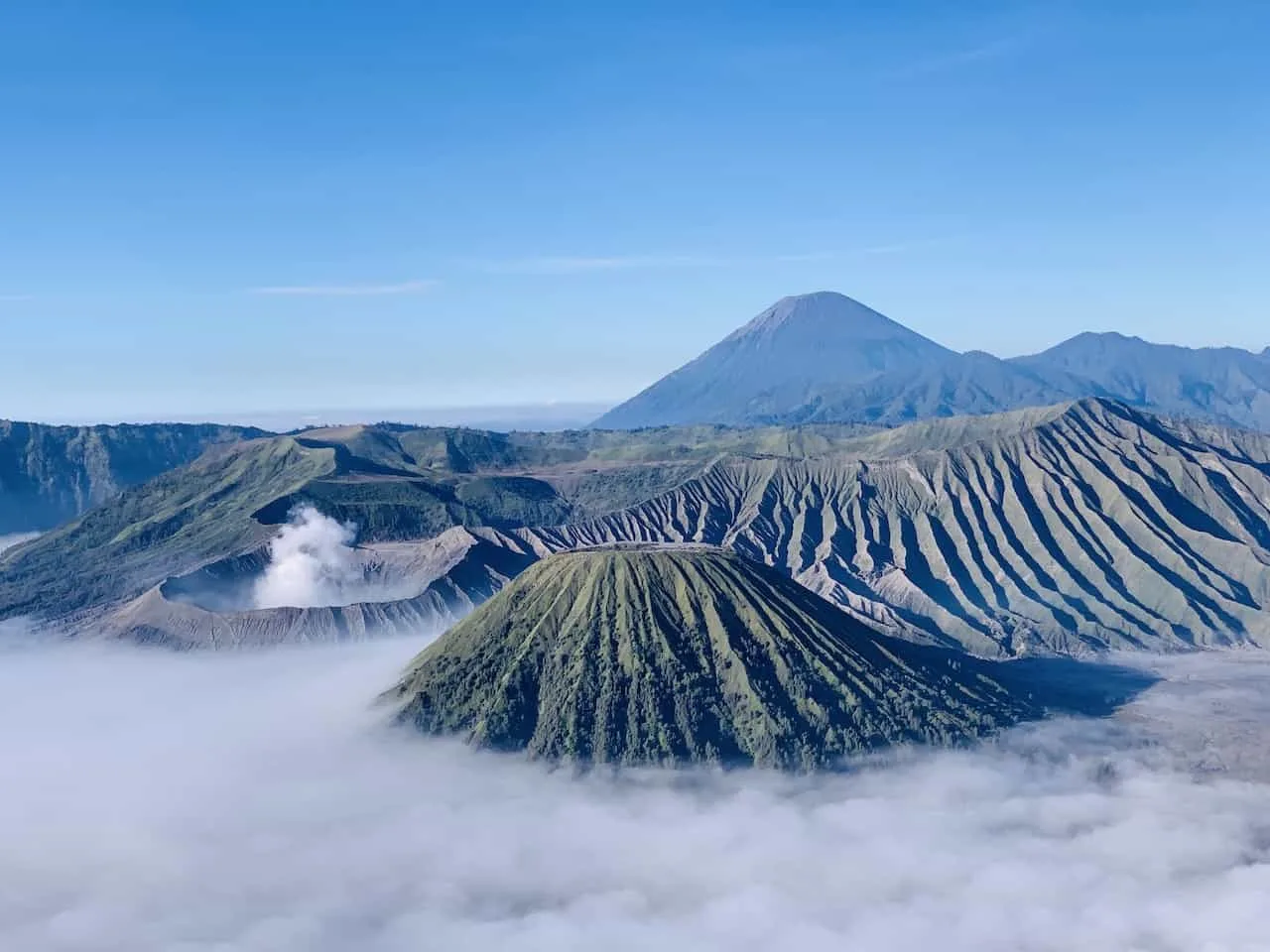 Short Travel Quotes About Oneself
Traveling, especially solo travel, allows you to learn a lot about yourself. You'll gain confidence and skills you never knew were capable of, and you will develop a longing for adventure and have a new outlook on life like never before.
Sometimes, a few simple words of self-encouragement are all you need, so here are the best short travel quotes about oneself.
"To travel is to take a journey into yourself." – Danny Kaye
"Travel doesn't become adventure until you leave yourself behind." – Mary Rubin
"Jobs fill your pocket but adventures fill your soul." – Jamie Lyn Beatty
"A journey of a thousand miles begins with one single step." – Lao Tzu
You just need to take that one single step to take a journey of a lifetime. It is usually that first step that is the hardest. But once you are out there, each step just gets easier and more enjoyable.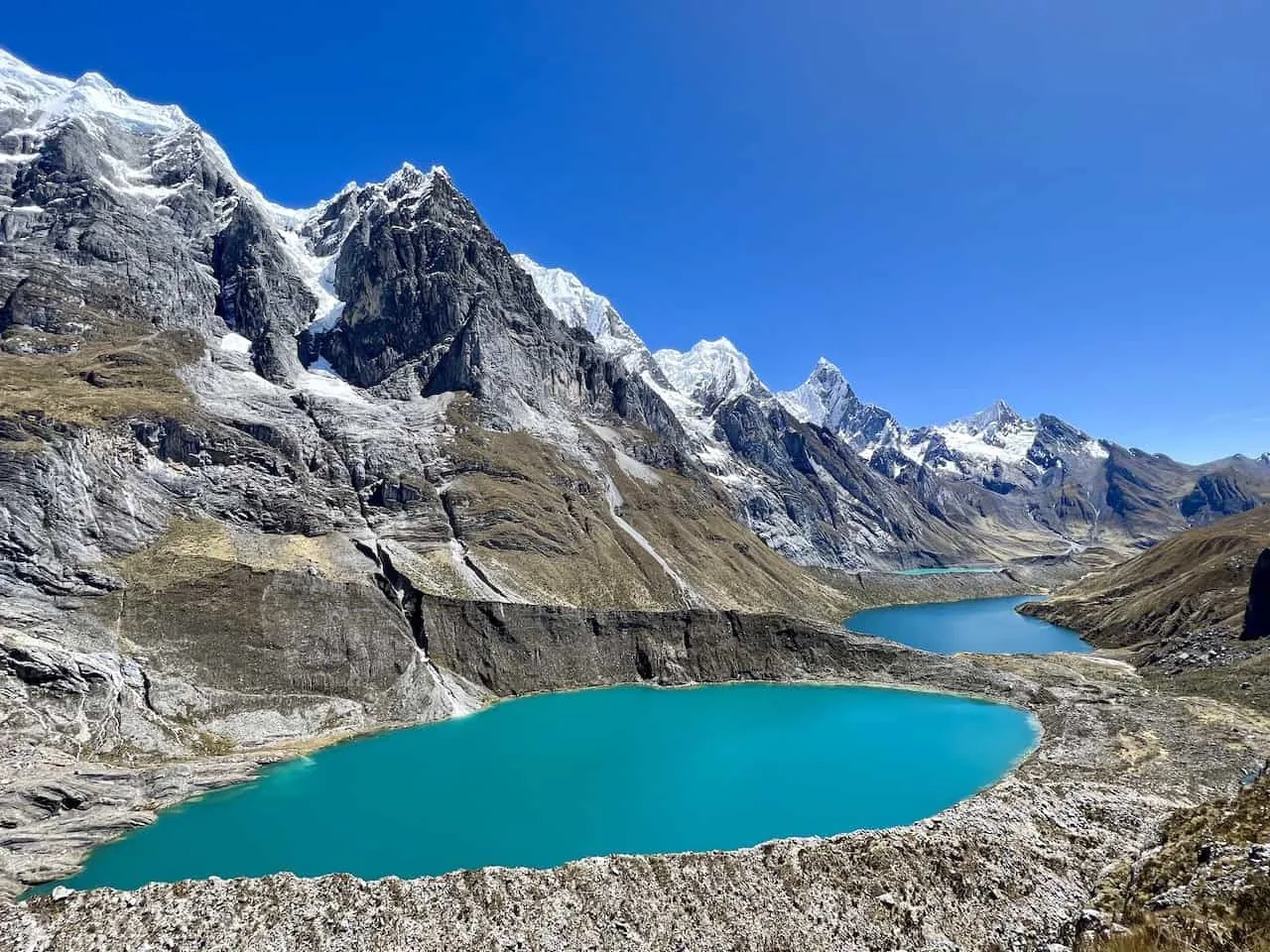 "Two roads diverged in a yellow one, and I took the one less traveled by." – Robert Frost
"If traveling was free, you would never see me again." – Unknown
"We travel, initially, to lose ourselves; and we travel, next to find ourselves." – Pico Lyer
"A year from now, you will wish you had started today." – Karen Lamb
"Climb the mountain so you can see the world, not so the world can see you." – David McCullough
This quote really speaks to be due to the amount of hiking that I do during my travels. I love seeing new landscapes and what the world has to offer, such as the extraordinary Everest Base Camp trek. Traveling and hiking is about you seeing the world and the beauty that lays all around.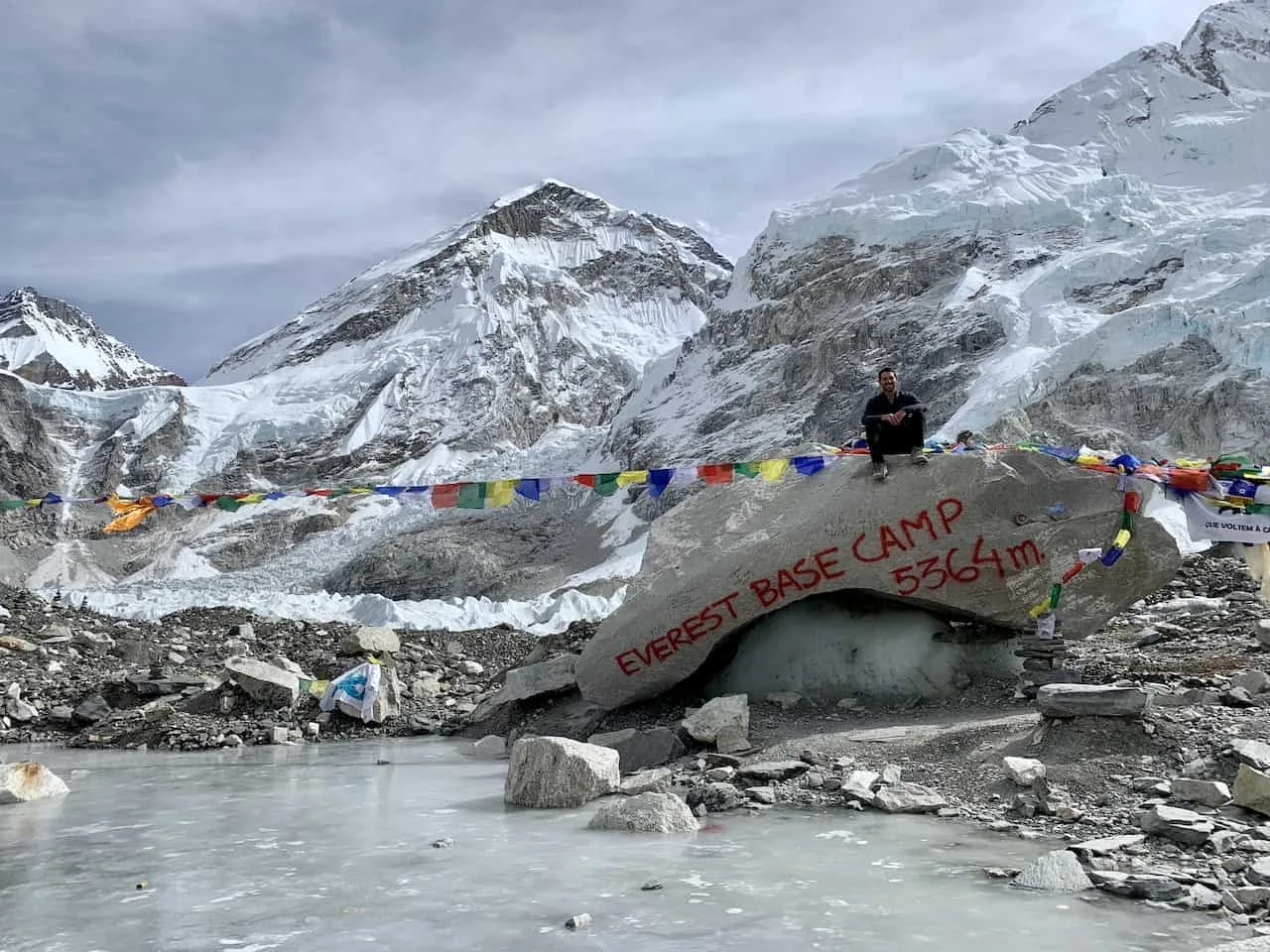 "Stop following others and create your own path in life." – Dani Jay
"If we were meant to stay in one place, we'd have roots instead of feet." – Rachel Wolchin
"One recognizes one's course by discovering the paths that stray from it." – Albert Camus
Short Funny Travel Quotes
Every aspect of life has to have a little laugh involved. You can't take everything so seriously all the time, especially adventure. Travel makes for some of the best stories that are full of memories.
Here are some of the best short funny travel quotes to put a smile on any adventurer's face.
"A ship in harbor is safe, but that is not what ships are built for." – John A. Shedd
"So shut up, live, travel, adventure, bless, and don't be sorry." – Jack Kerouac
"This wasn't a strange place; it was a new one." – Paulo Coelho
"It is not down on any map; true places never are." – Herman Melville
"A hangover suggests a great night, jet lag suggests a great adventure." – J.D Andrews
A word of the wise here – just don't try and combine the two! Every trip should be filled with fun and late nights. Some of my favorite memories were in Croatia, hanging out with new friends out in the streets of Hvar.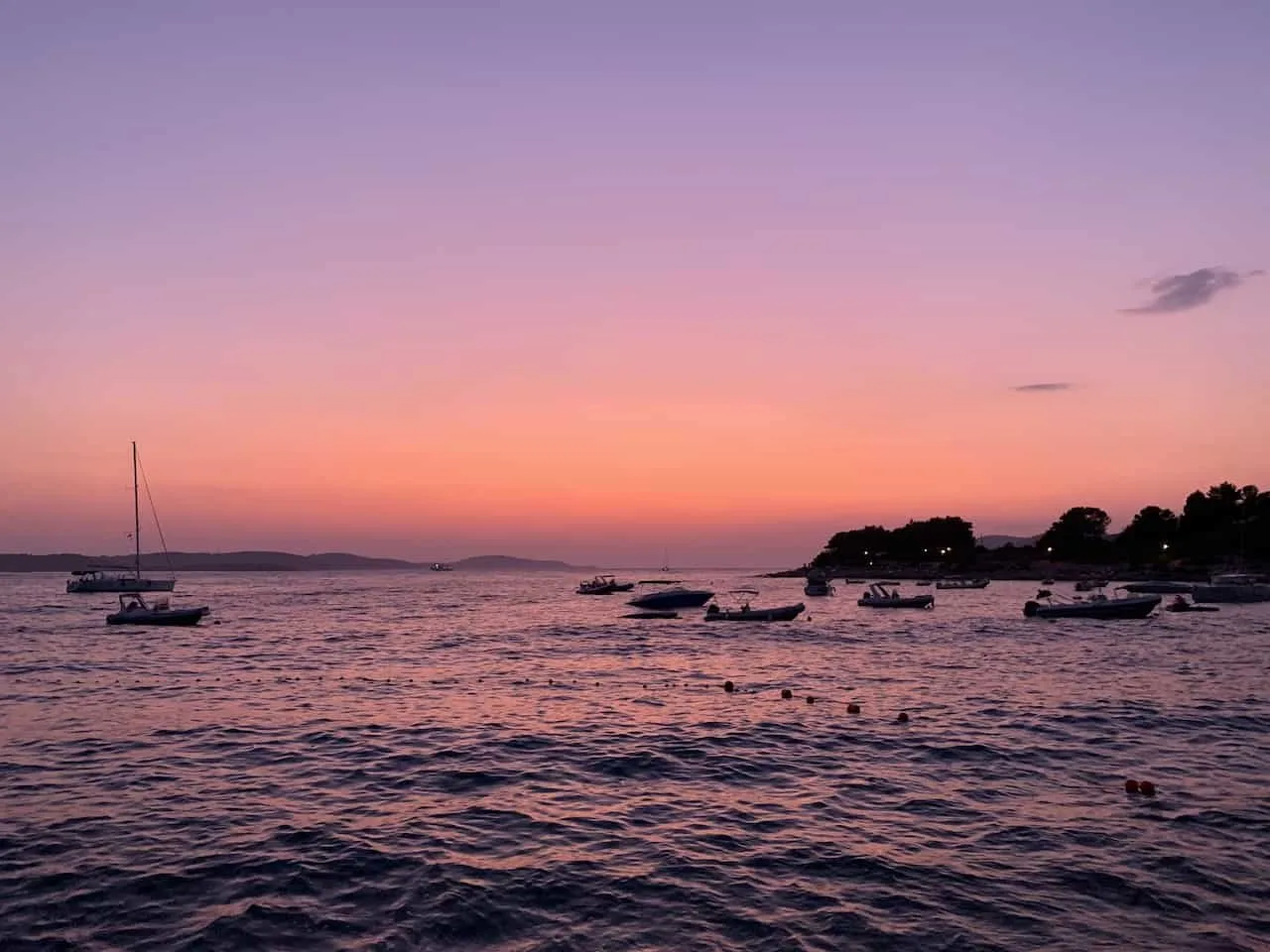 "It feels good to be lost in the right direction." – Unknown
"Don't listen to what they say. Go and see." – Chinese Proverb
"A traveler without observation is a bird without wings." – Moslih Eddin Saadi
"What is life, without a little risk?" – J.K Rowling
"Not all classrooms have four walls." – Unknown
"Attitude is the difference between an ordeal and an adventure." – Bob Bitchin
"People will travel anywhere for good food – it's crazy." – Rene Redzepi
While food was not my top consideration while traveling, it is quite crazy how different food can be around the world. For those adventurous eaters out there, each country surely will offer something unique to try (like the markets of Japan).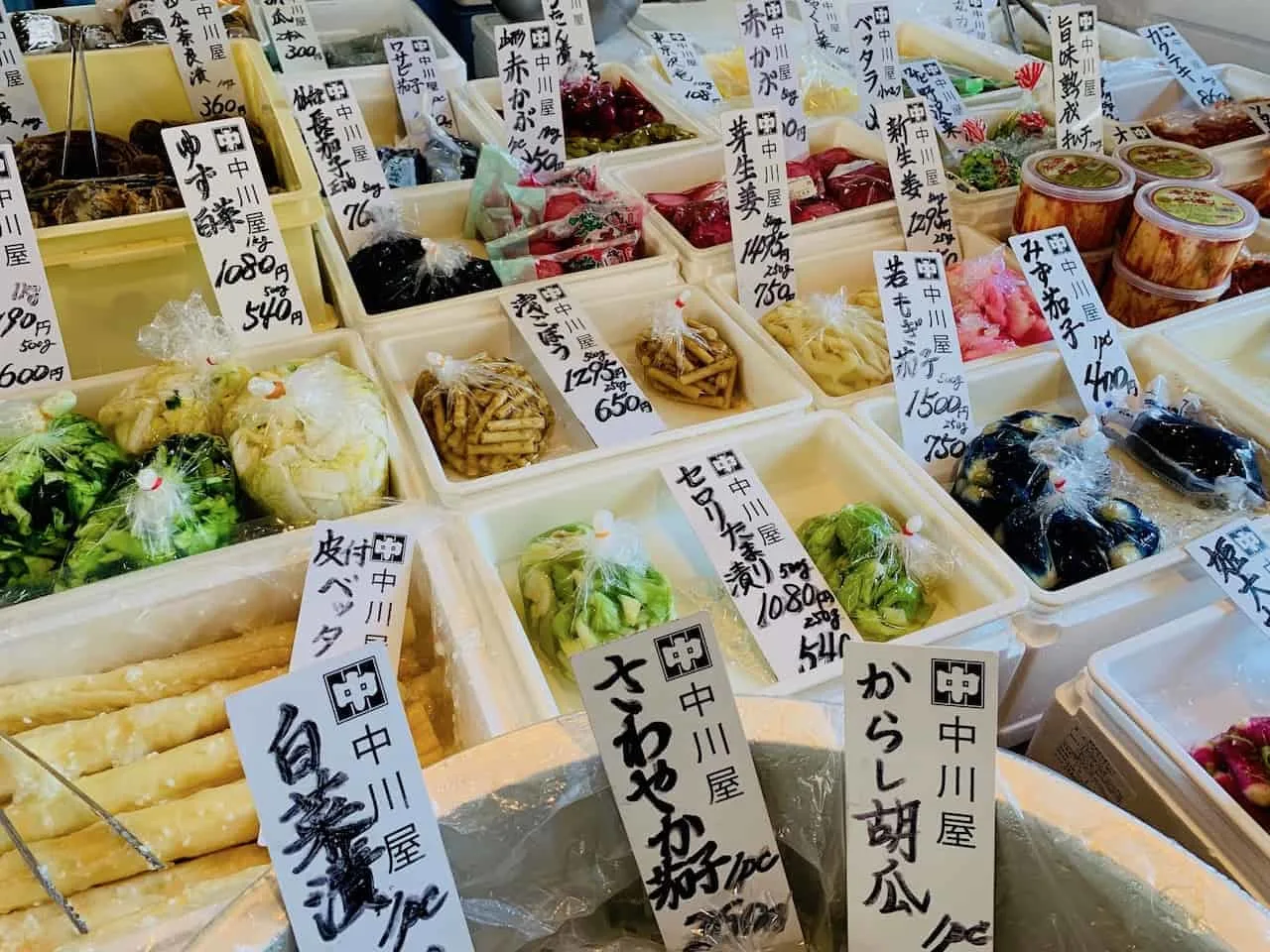 Short Travel Quotes with Family & Friends
Getting to share the joys of adventure with your friends and family makes the journey even more incredible. Whether you are taking a yearly family vacation, or destination reunion with your best friends, there's bound to be a good quote to use throughout your adventure.
These short travel quotes with family and friends will inspire you to take an adventure with the ones you love most.
"People don't take trips, trips take people." – John Steinbeck
"People forget years and remember moments." – Unknown
"A journey is measured in friends rather than miles." – Tim Cahill
"Call your mom. Without her you would not be traveling today." – Natasha Alden
While traveling for a year, it was hard to be without family and friends. Be sure to always keep in touch and make the time to call loved ones during your time abroad.
→ If you are looking for some more memorable quotes, take a look at some short travel quotes with friends.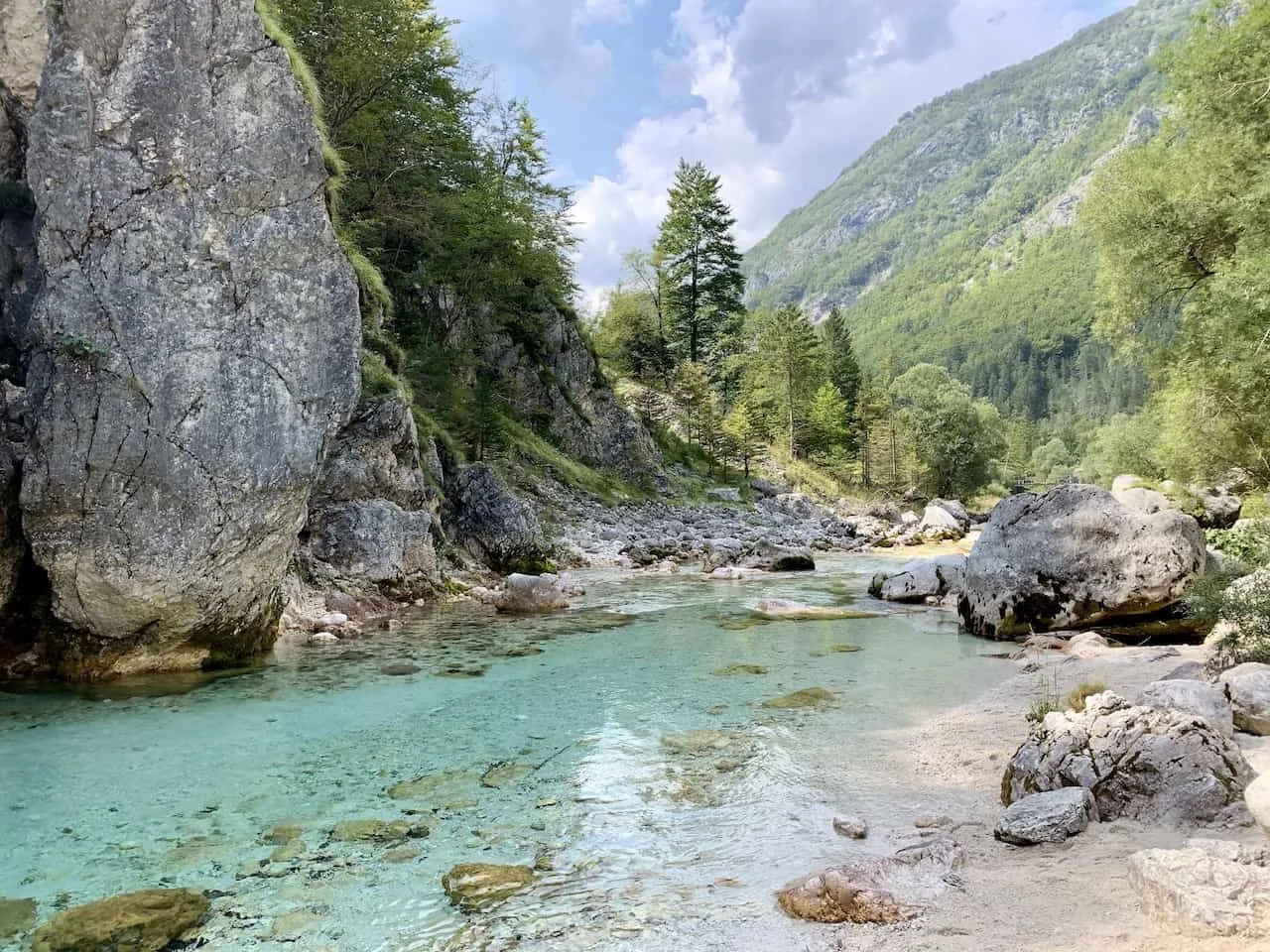 "There is an unspoken bond you create with the friends you travel with." – Kristen Sarah
"A good friend listens to your adventures. A best friend takes them with you." – Unknown
"Good company is a journey that makes the way seem shorter." – Izaak Walton
"We travel, some of us forever, to seek other states, other lives, other souls." – Anais Nin
"No road is long with good company." – Turkish Proverb
"Some people are so poor, all they have is money." – Patrick Meagher
"Never go on trips with anyone you do not love." – Ernest Hemingway
Some of my best memories were traveling with friends to places like Iceland and the Azores. Getting the chance to have a group of like minded and close friends together is something I will always remember.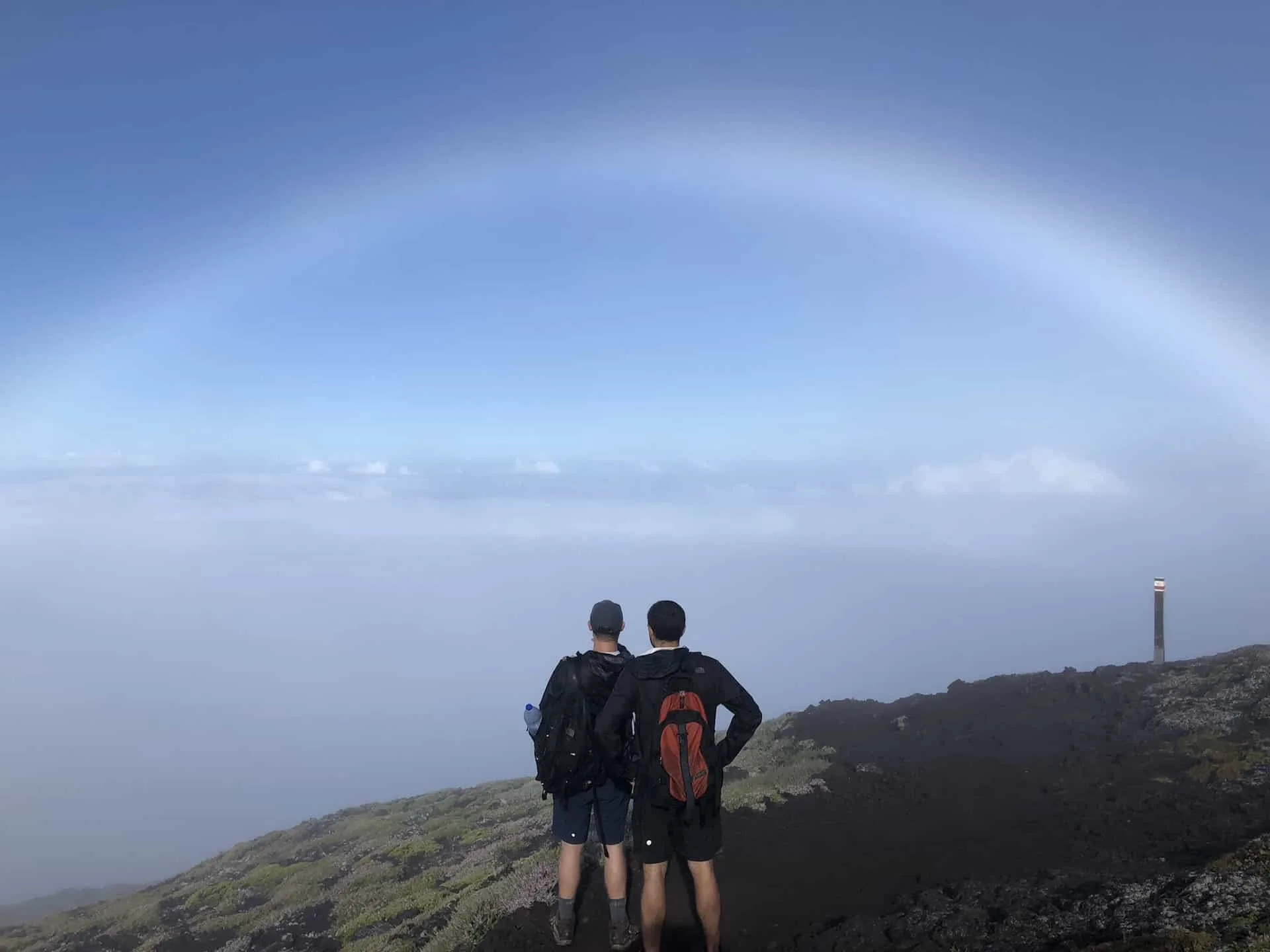 I hope you have enjoyed this compilation of some of the best short travel quotes out there! Allow them to motivate you to take the trip of a lifetime and gain inspiration and encouragement while on the road.
If you need some more quotes & captions, check out the best one word short travel quotes!
Looking for some more specific travel quotes? Check out these River Quotes & Captions.
Be sure to check out all of the helpful travel guides & itineraries up on the site to get you going in the right direction.
Have fun out there and safe travels!