As I was planning my trip to Switzerland, I knew I wanted a mix of both the beautiful Swiss cities as well as the outdoor adventure of the Alps.
I realized though that not everyone wants the hiking/active type of trip, which is why I put together this one week in Switzerland itinerary focusing solely on the cities of Switzerland.
* Affiliate Disclosure: This post may contain affiliate links, which means I may receive a commission if you make a purchase through the links provided, at no additional cost to you. Thanks for supporting the work I put into TripTins!
A Ultimate 7 Days in Switzerland Itinerary
Unlike my 10 days in Switzerland itinerary which focuses more than half the time in the Alps, this 7 day itinerary will take you through many of the main towns and cities of the country.
As you go from one side of the country to next, this itinerary will take you to Geneva, Lausanne, Montreux, Bern, Lucerne, and Zurich.
It is the perfect route for those that want to get a taste of what the Swiss city life is about, and have ample time to walk around and enjoy each place.
A few things to note before jumping into the itinerary:
1) You should check out some of the Switzerland guides I put together that go over train travel, weather, and helpful tips. All of these should be very useful when preparing for your trip.
2) Unlike in the Alps, weather will not have as much of a negative effect on your trip. Of course there could be some poor weather days, but that doesn't need to stop you from walking the town and visiting the sites. In the Alps on the other hand, weather can more so dictate what can and cannot be done.
3) There is not much need to purchase a Swiss Travel Pass for this trip as the full price train costs would cost less than the 8 day pass. You may want to consider purchasing the Half Fare Card (mentioned in the train travel guide above), which could potentially save you some money depending on if you do one of the mountain excursions in Lucerne.
4) Day 1 assumes a full day – either landing the previous night or early on day 1. Same goes for day 7 – either a late evening flight or fly out on day 8.
5) The itinerary assumes you will be flying into Geneva and out of Zurich. It is important to note that you can do the itinerary backwards, or you can take one last train at the end of your trip if you were flying into and out of the same city.
6) You can go about the trip in one of two ways – either stay in a couple cities and take day trips to the remaining cities from there, or pack up your bags and actually stay in each city as you make your way around.
For simplicity purposes I will walk through the itinerary with three towns as your bases for the trip – Geneva, Lausanne and Lucerne. From these places, you will easily be able to take day trips to the other places mentioned in the itinerary.
» The itinerary will look something like this: Geneva (1 night), Lausanne (3 nights), Lucerne (2 nights). Depending on travel plans mentioned below, you could remove one night in Lausanne and add one to Lucerne. You might also have a one night stay in Zurich to end your trip.
7 Days in Switzerland Itinerary Map View
The map shown below shows the 7 day Switzerland itinerary starting in Geneva on the bottom left before stopping in Lausanne, Montreux, Bern, Lucerne, and finally Zurich to end the trip.
What you won't see here is each and every attraction that is mentioned in the itinerary (those can be found throughout the page). The map below is more so giving you a sense of where the 7 day itinerary takes you throughout Switzerland.
Detailed 7 Days in Switzerland Itinerary
Below you will find a detailed guide for what exactly you will be doing on a day to day basis. Each day gives you a good overview of what to do and what to expect along the way, with some high level logistics of the itinerary.
If you want more details for any given day, you can click on the relevant Switzerland guides found throughout the page. These guides will go into greater detail and give you everything you need to know about a city or attraction.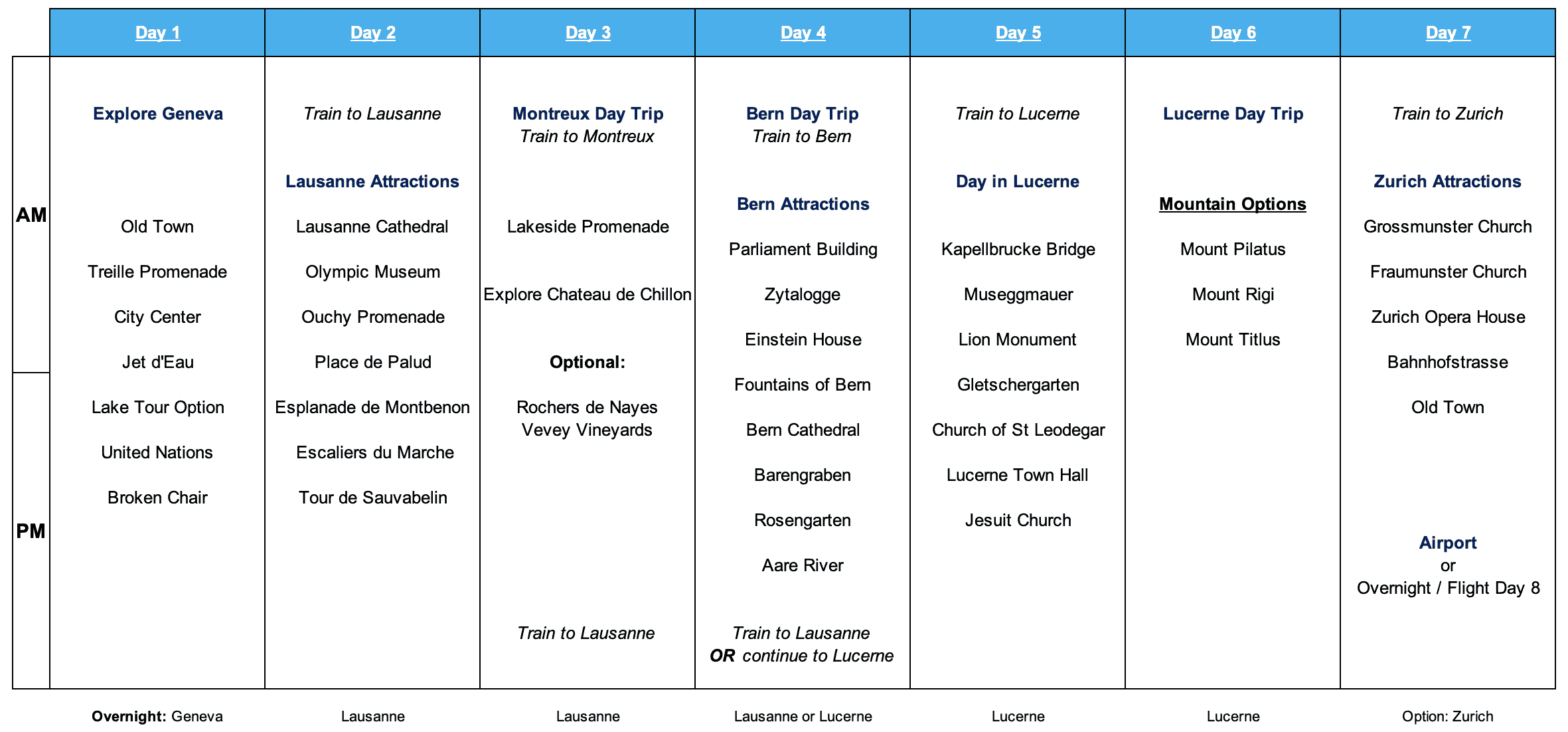 Day 1 – Explore Geneva
Since you will be landing in Geneva, the first full day of this 7 day Switzerland itinerary will focus on exploring the ins and out of the city. Like many of the other cities in Switzerland, it is very easy to get around solely by foot.
You can also take advantage of the public busses and trams if you do venture a bit farther out from the lakeside. You will spend one night here before moving on to Lausanne on day 2.
The 7 Things to do in Geneva Guide will walk you through it all in greater detail. The main highlights include:
1) Old Town
2) Treille Promenade
3) City Center
4) Jet d'Eau
5) Lake Tour Option
6) United Nations
7) Broken Chair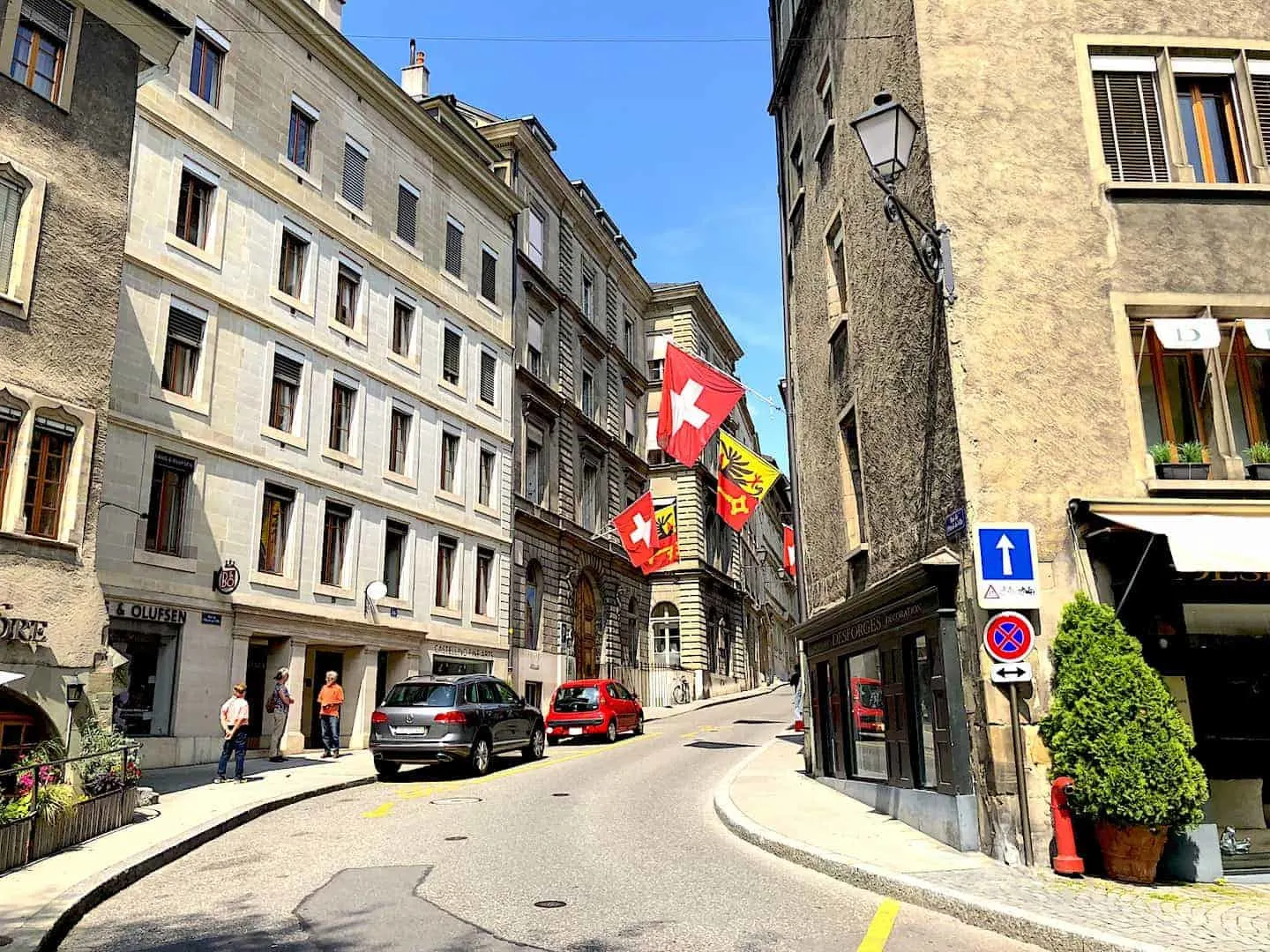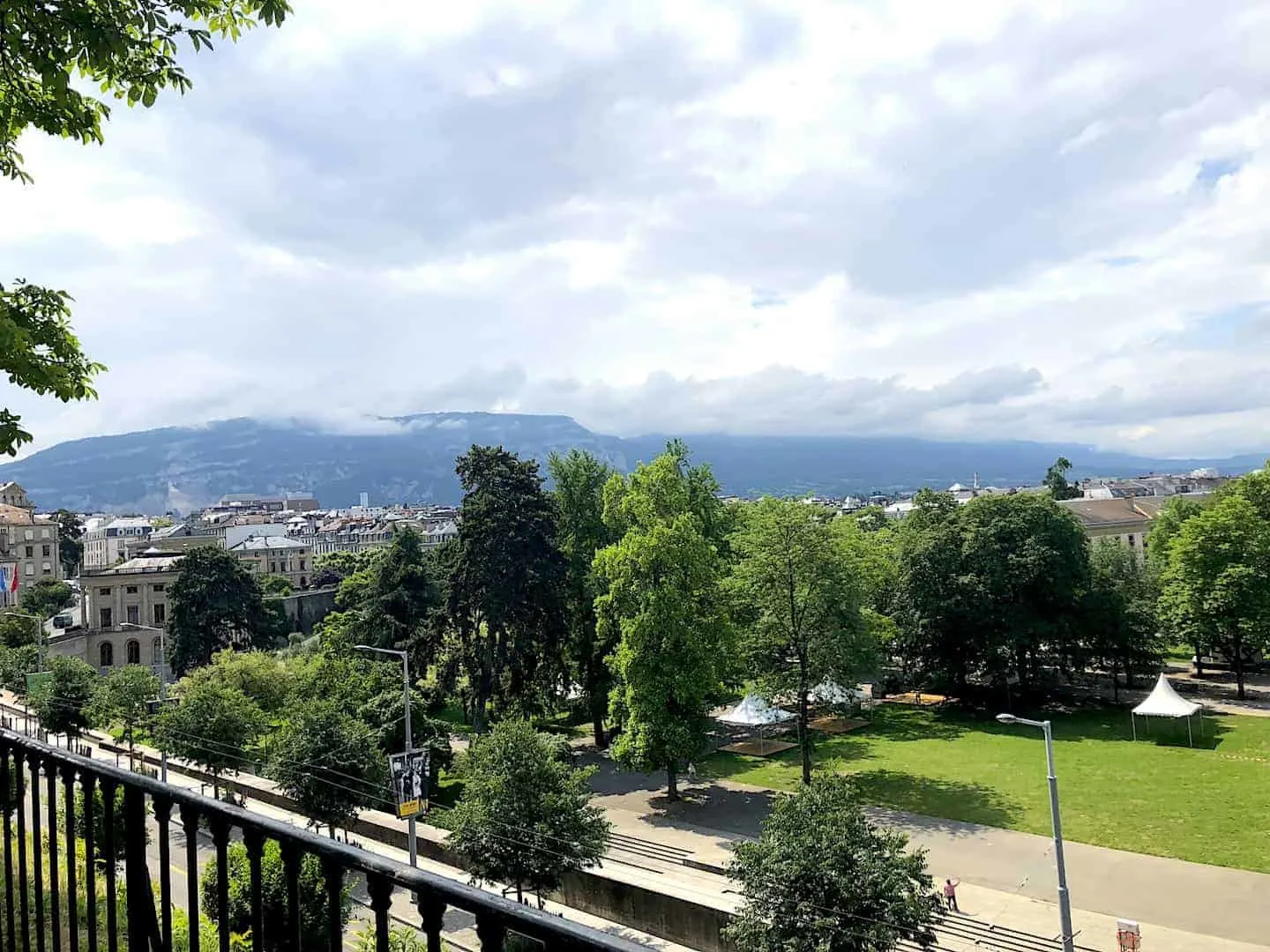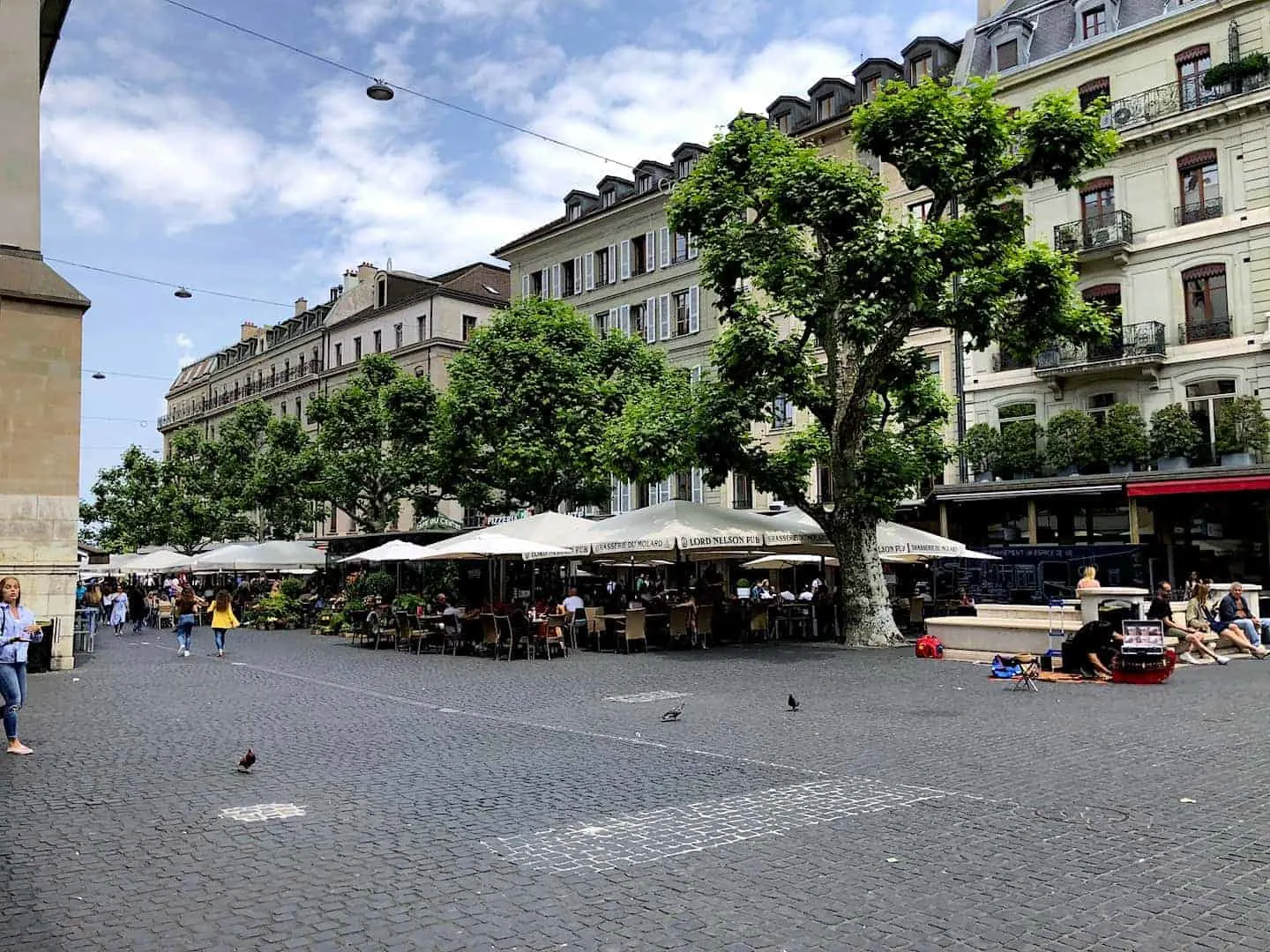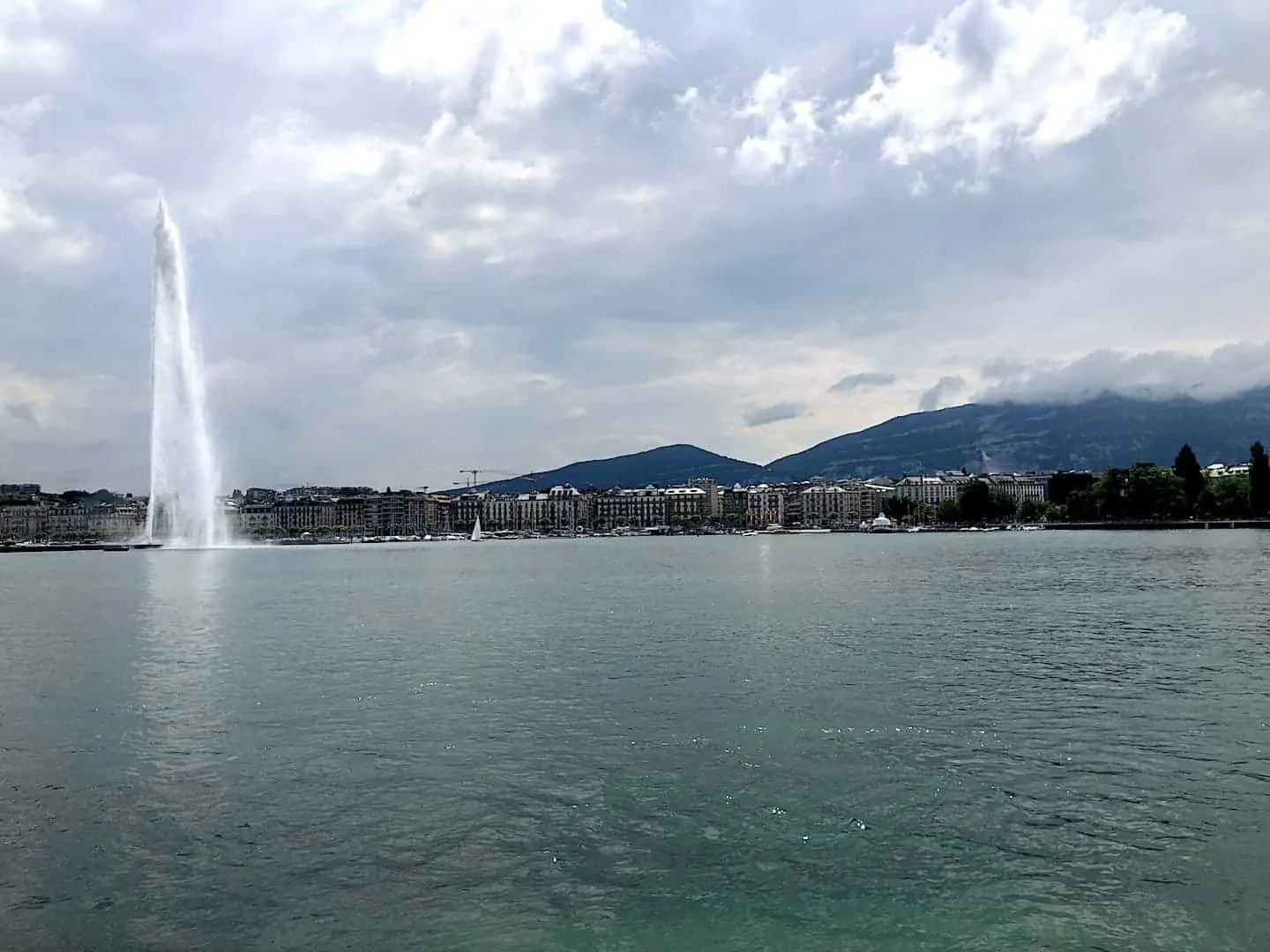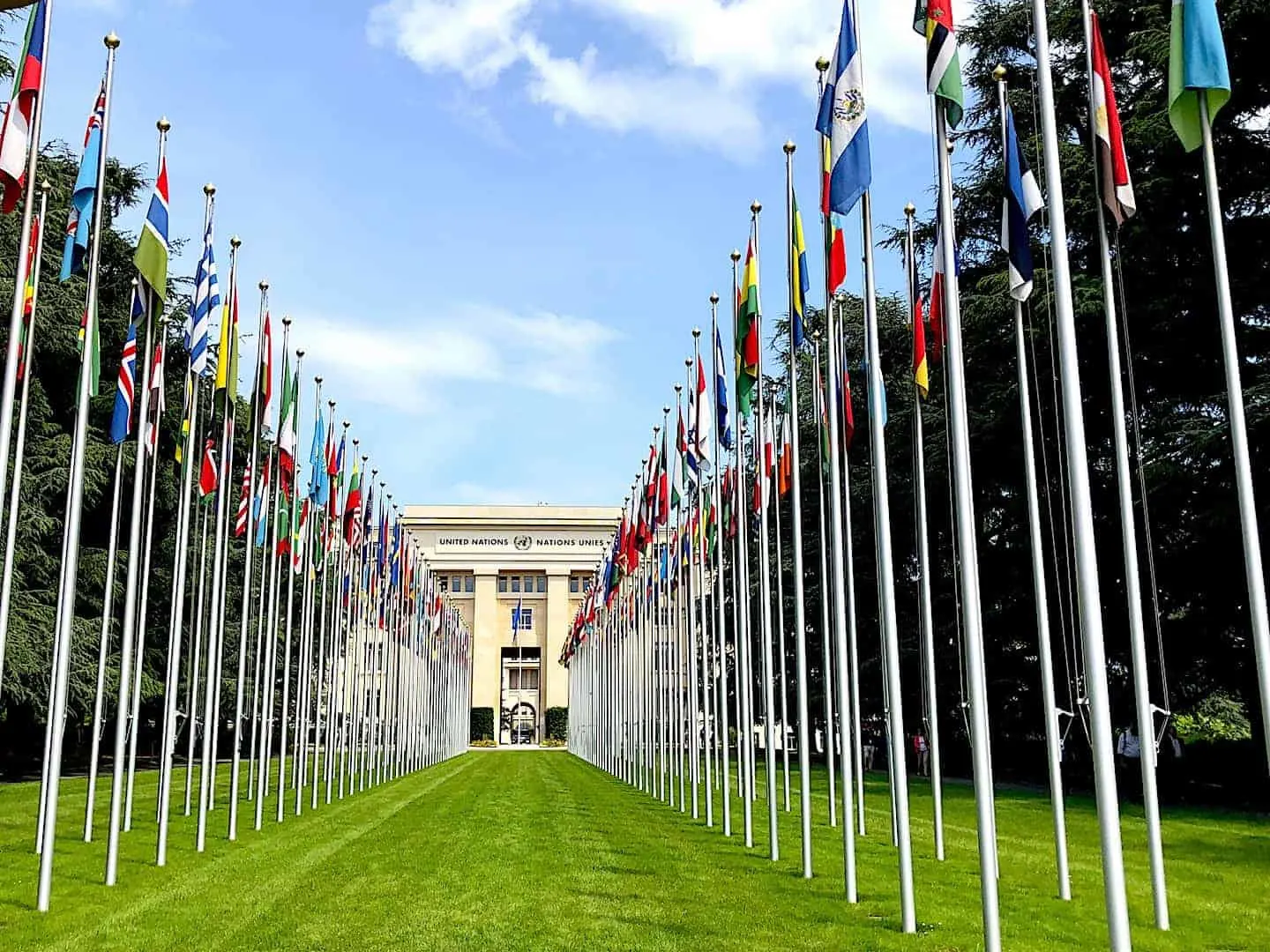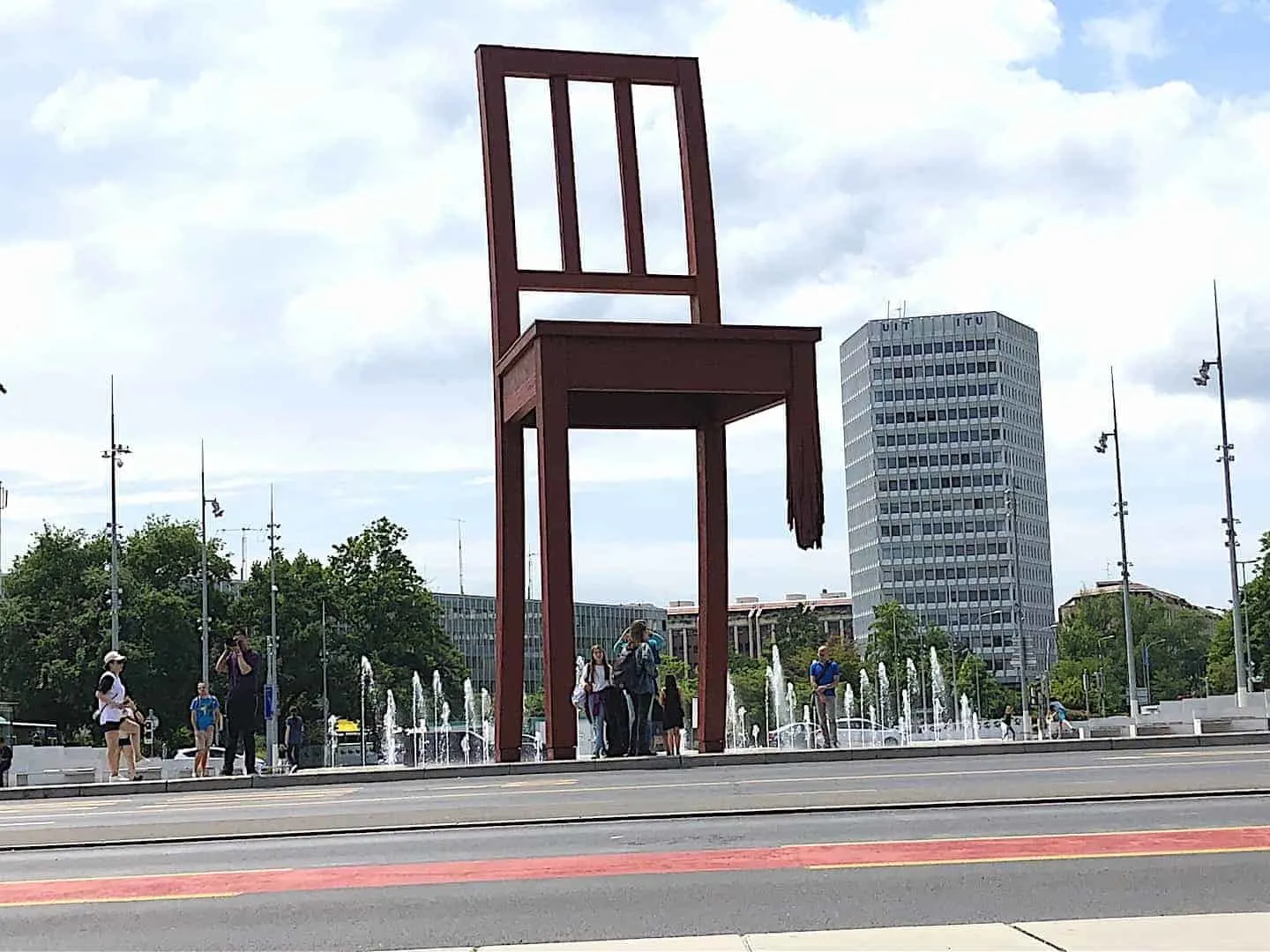 Once you are all done wandering around Geneva, make your way back to your hotel, where you will spend the night before moving on to Lausanne the next day.
Take a look at Booking.com below for some of the best value hotel options in Geneva:
1) Hotel N'vy
Day 2 – Travel To & Enjoy Lausanne
On your second day, pack up your bags and jump on the train to Lausanne, where you will be basing yourself for the next 3 days of the trip.
You will spend time in Lausanne itself, while also spending a day at the lakeside town of Montreux and another in the capital city of Bern.
For your time in Lausanne though, you can walk your way around the city and make your way to some top attractions that it has to offer. Some of these include:
1) Lausanne Cathedral
2) Olympic Museum
3) Oucy Promenade
4) Place de Palud
5) Esplanade de Montbenon
6) Escaliers du Marche
7) Tour de Sauvabelin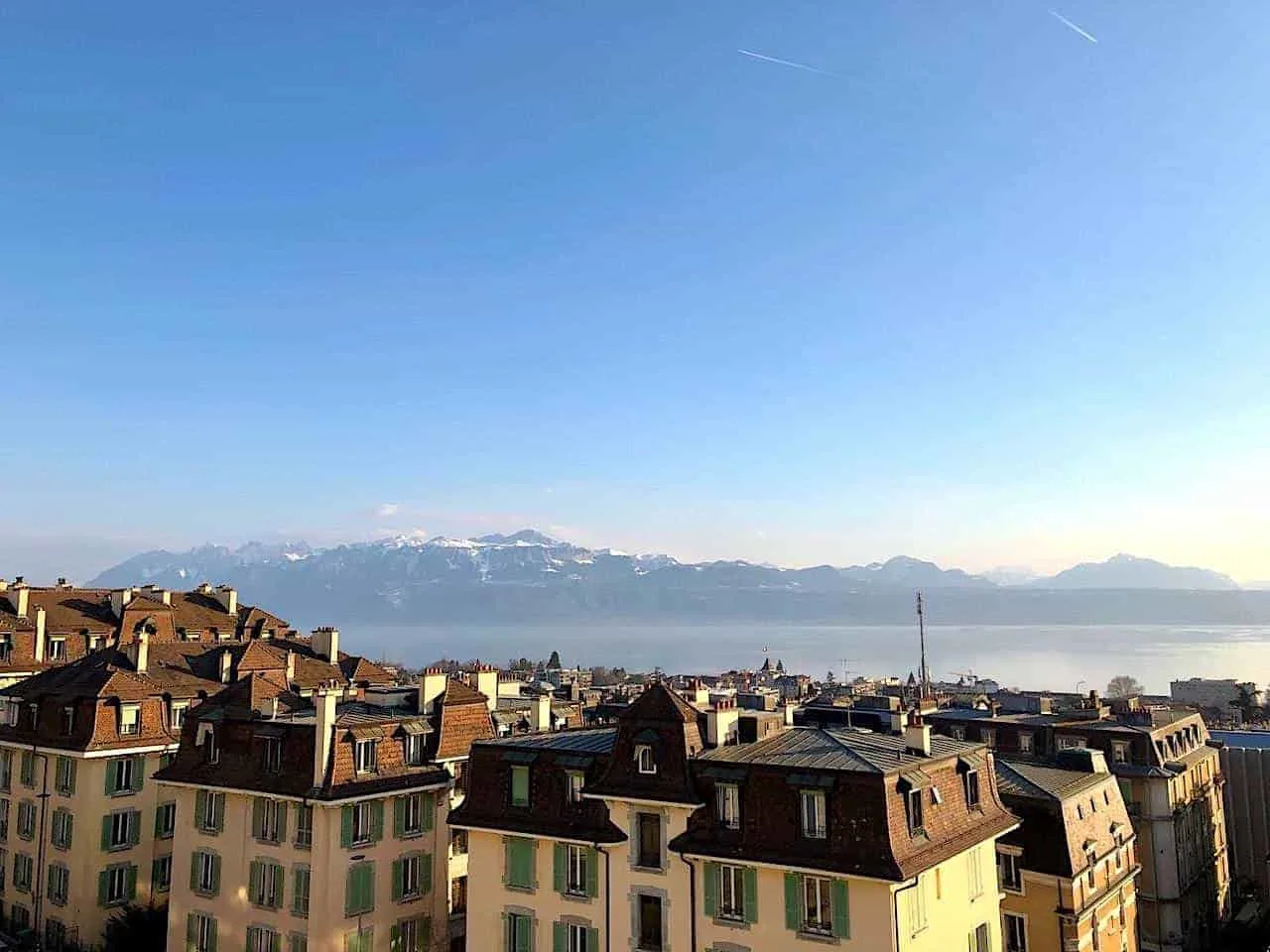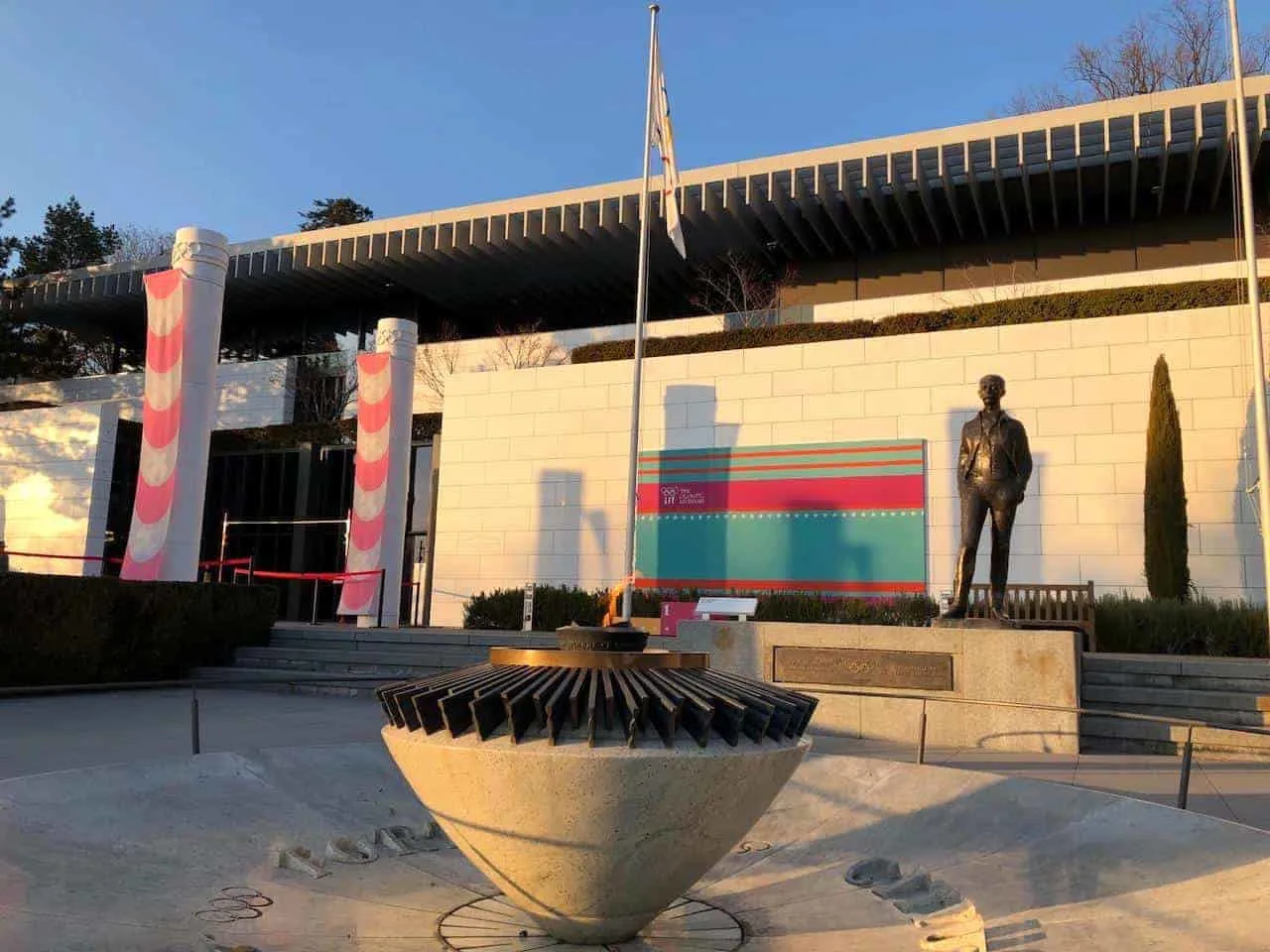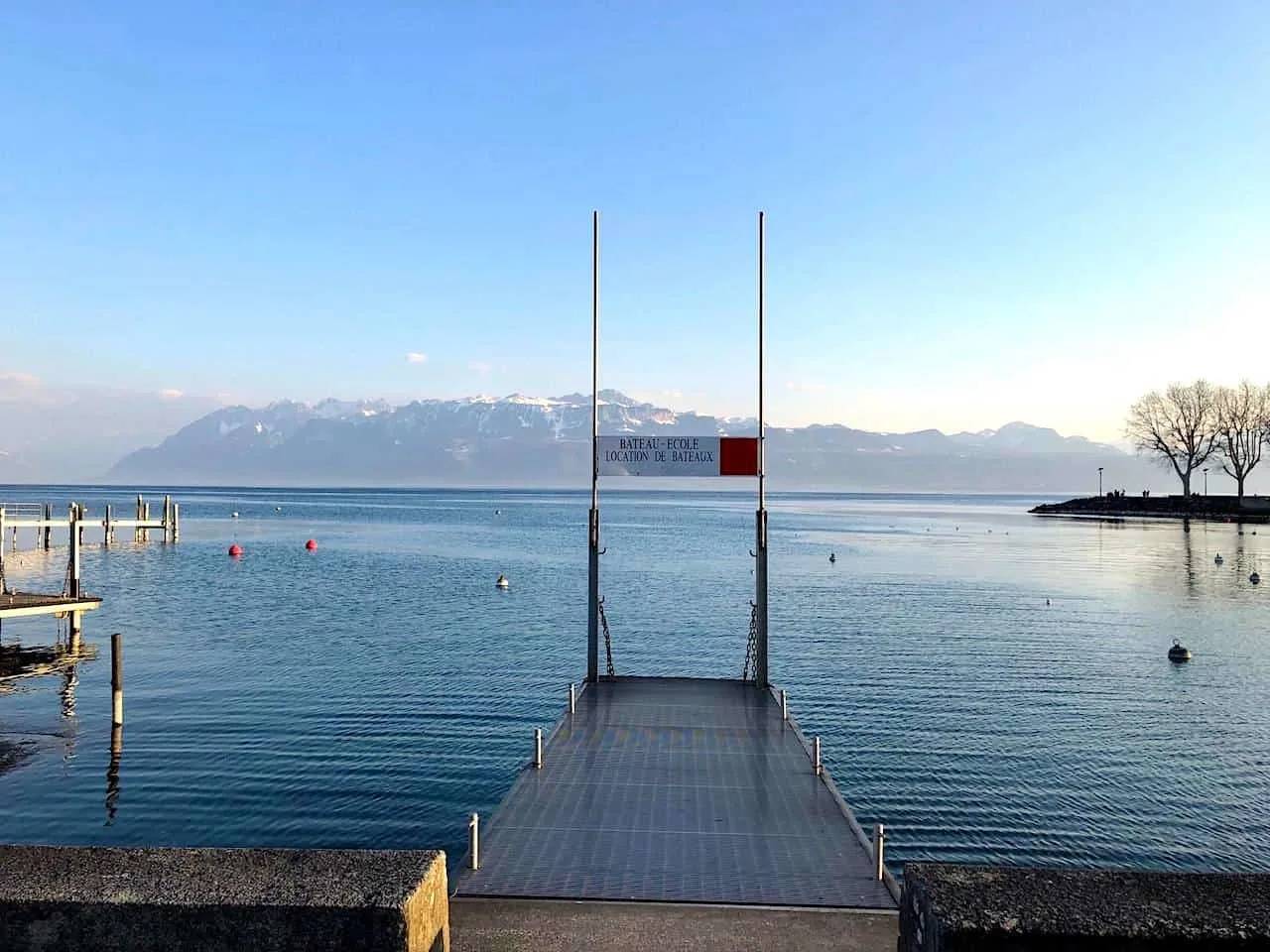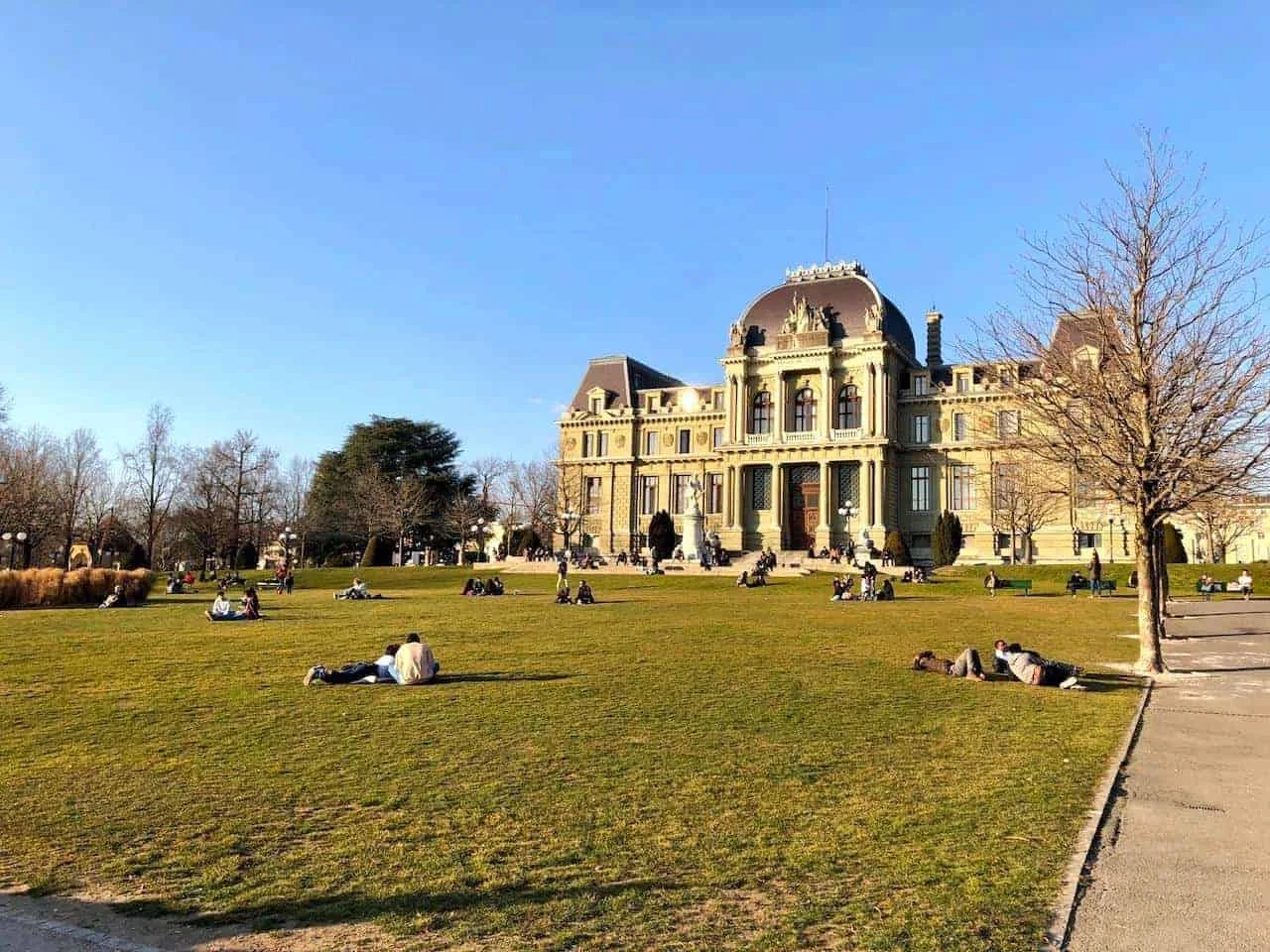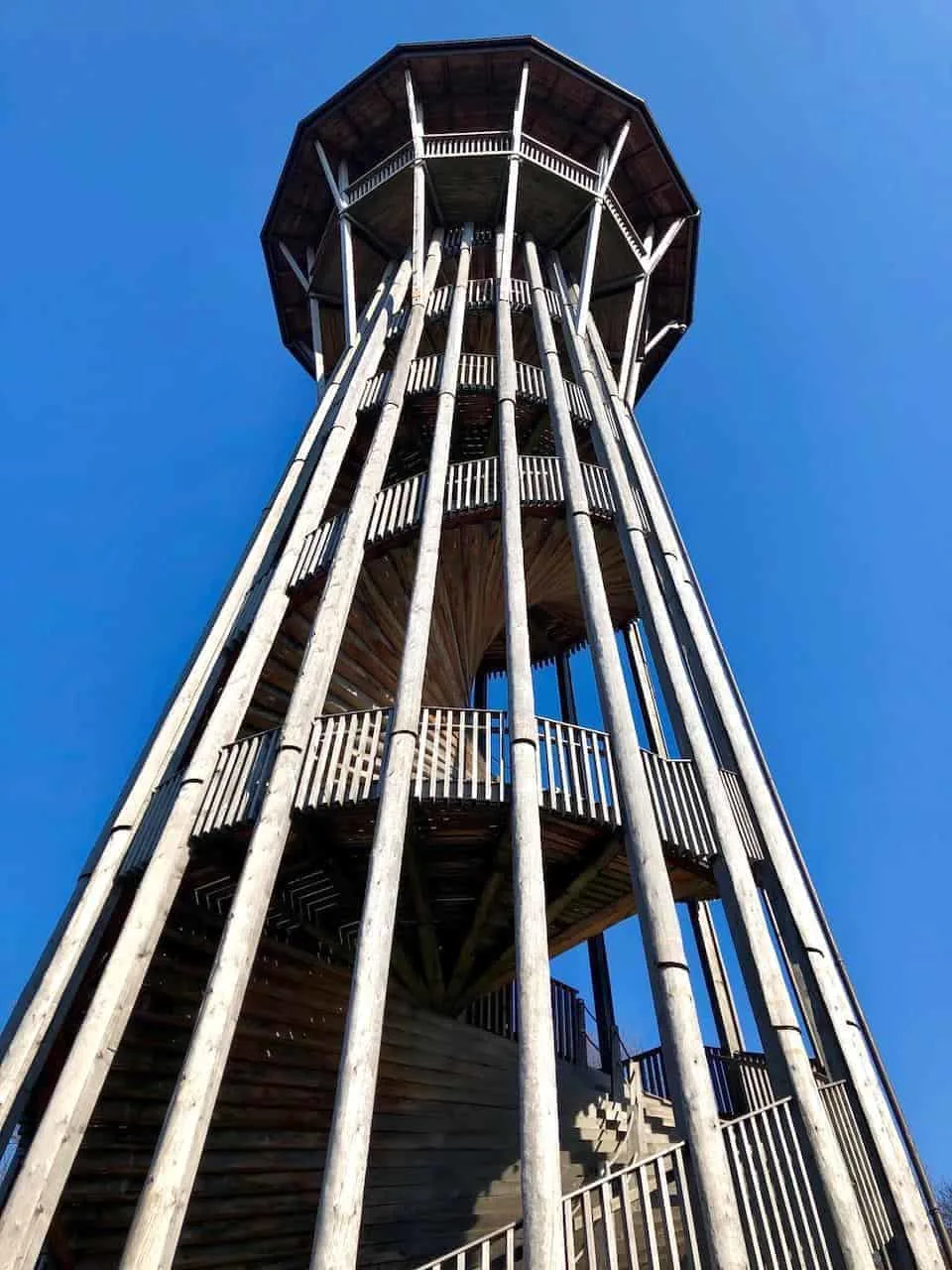 For your few nights in Lausanne here are some highly rated and good value hotel options to choose from:
Day 3 – Montreux Day Trip
It is now time to head a bit further along down the lake to the town of Montreux. A short 25 minute train ride away, it makes for the perfect day trip. The last main town of Lac Leman, Montreux is a popular summer destination for locals and foreigners alike to hit the water and stroll around the city center.
During your day there, be sure to walk around the promenade, explore the lake, and then walk your way to the famous Chateau de Chillon – a medieval castle sitting right on the lake.
For more info about these activities and more check out the Day Trip Guide to Montreux
If you have some more time, on the way back to Lausanne, you can head up to the Rochers de Naye viewpoint (~1 hour mountain train ride from Montreux) or relax in the vineyards of the Lavaux region.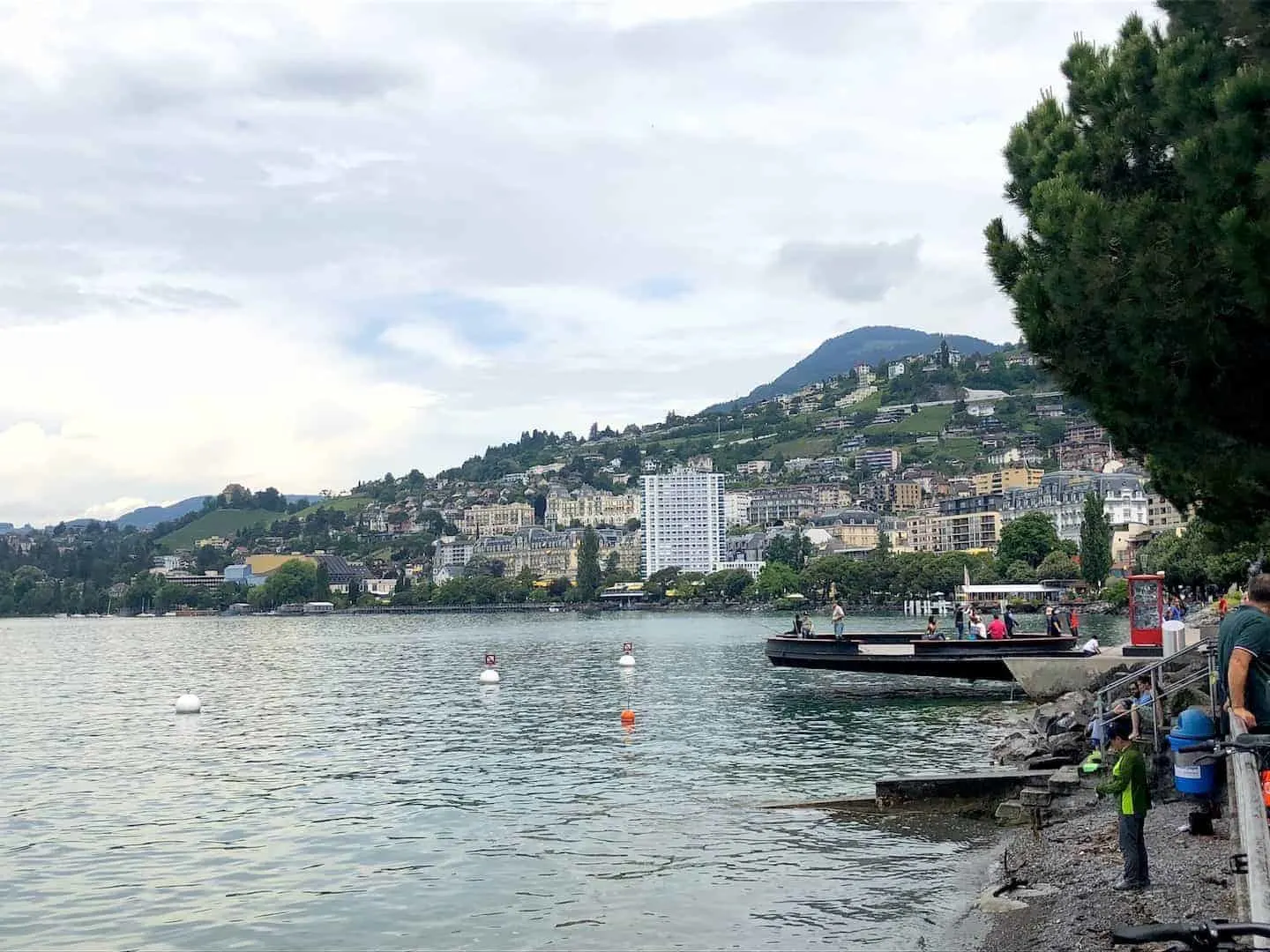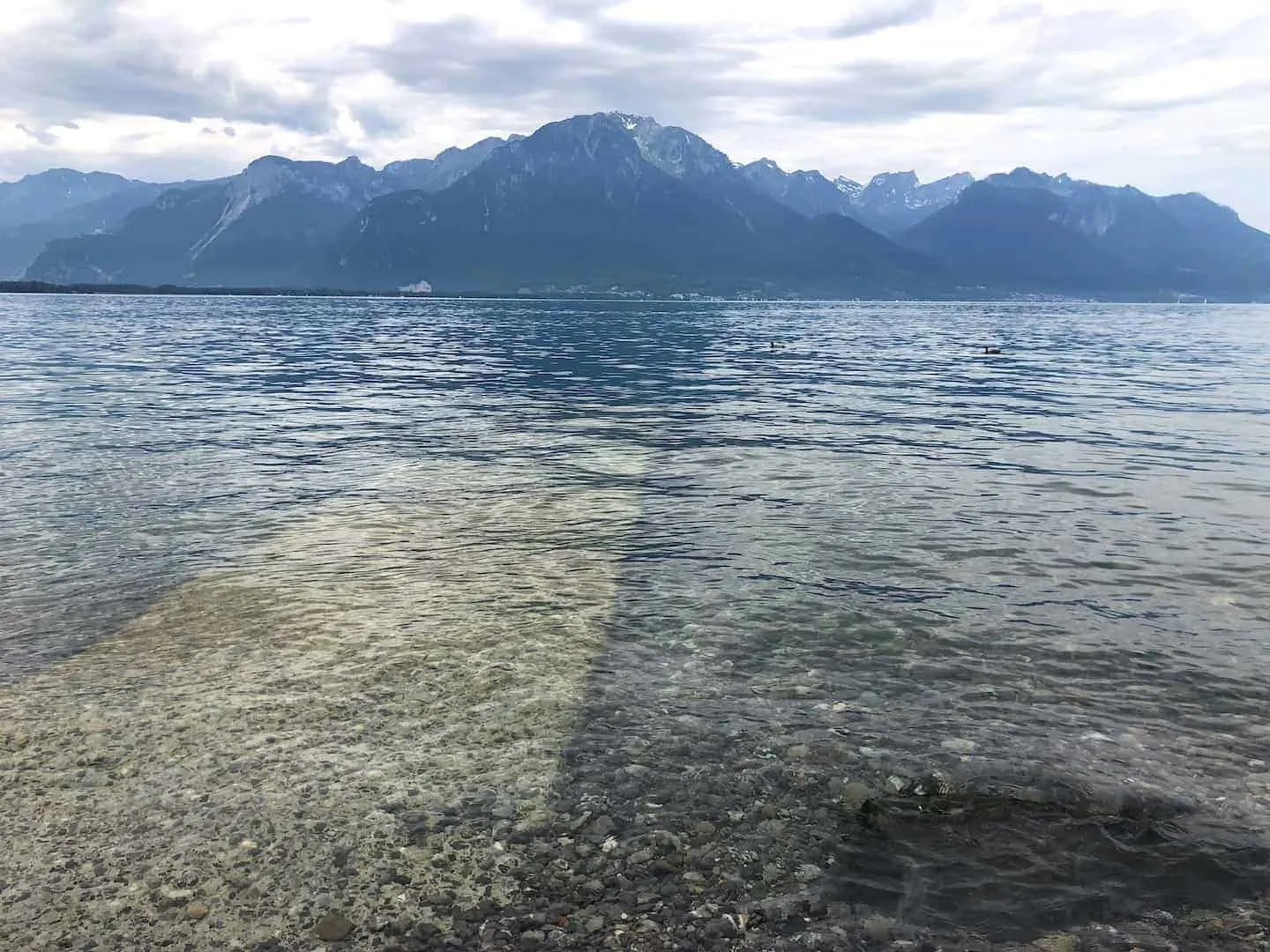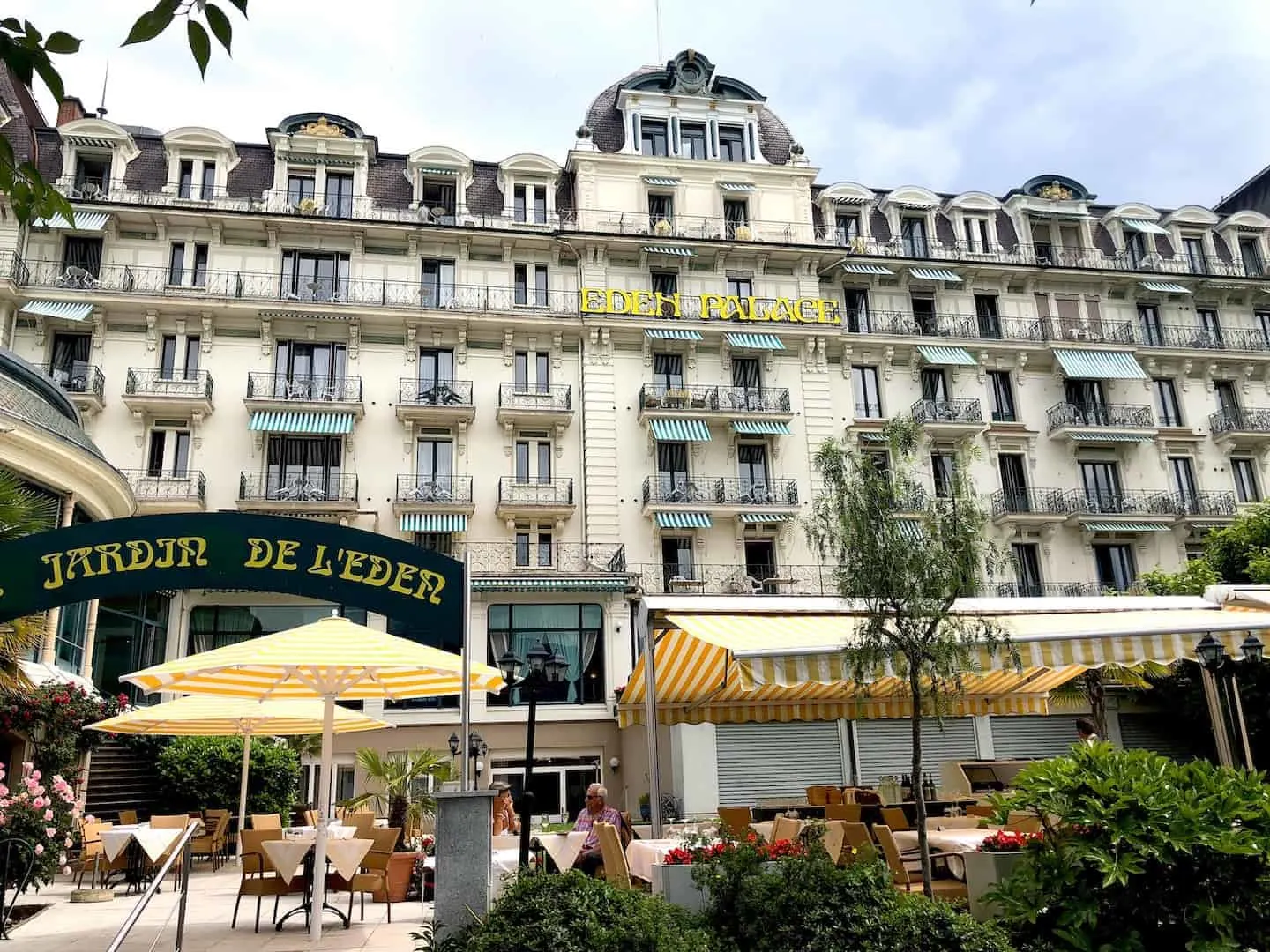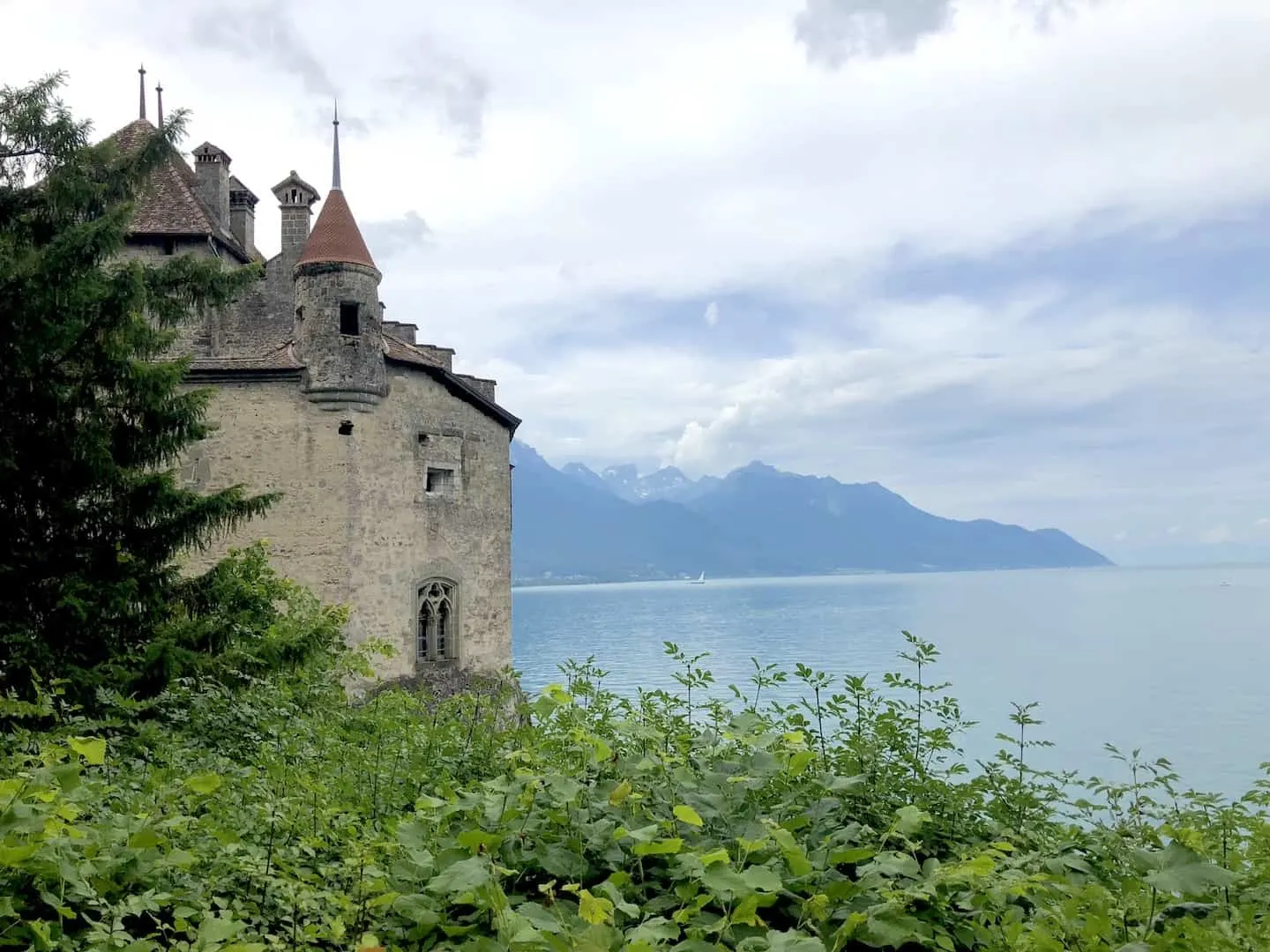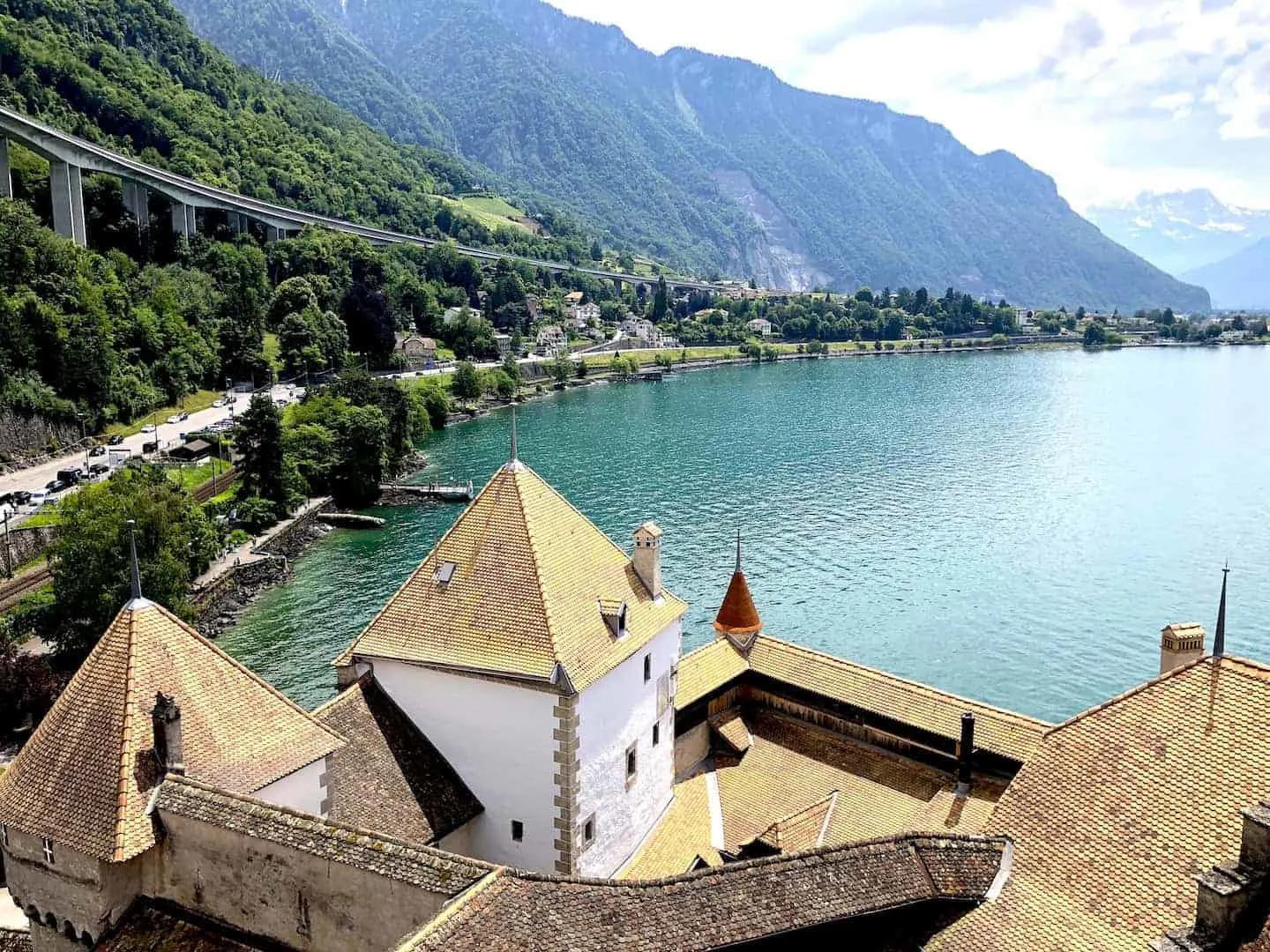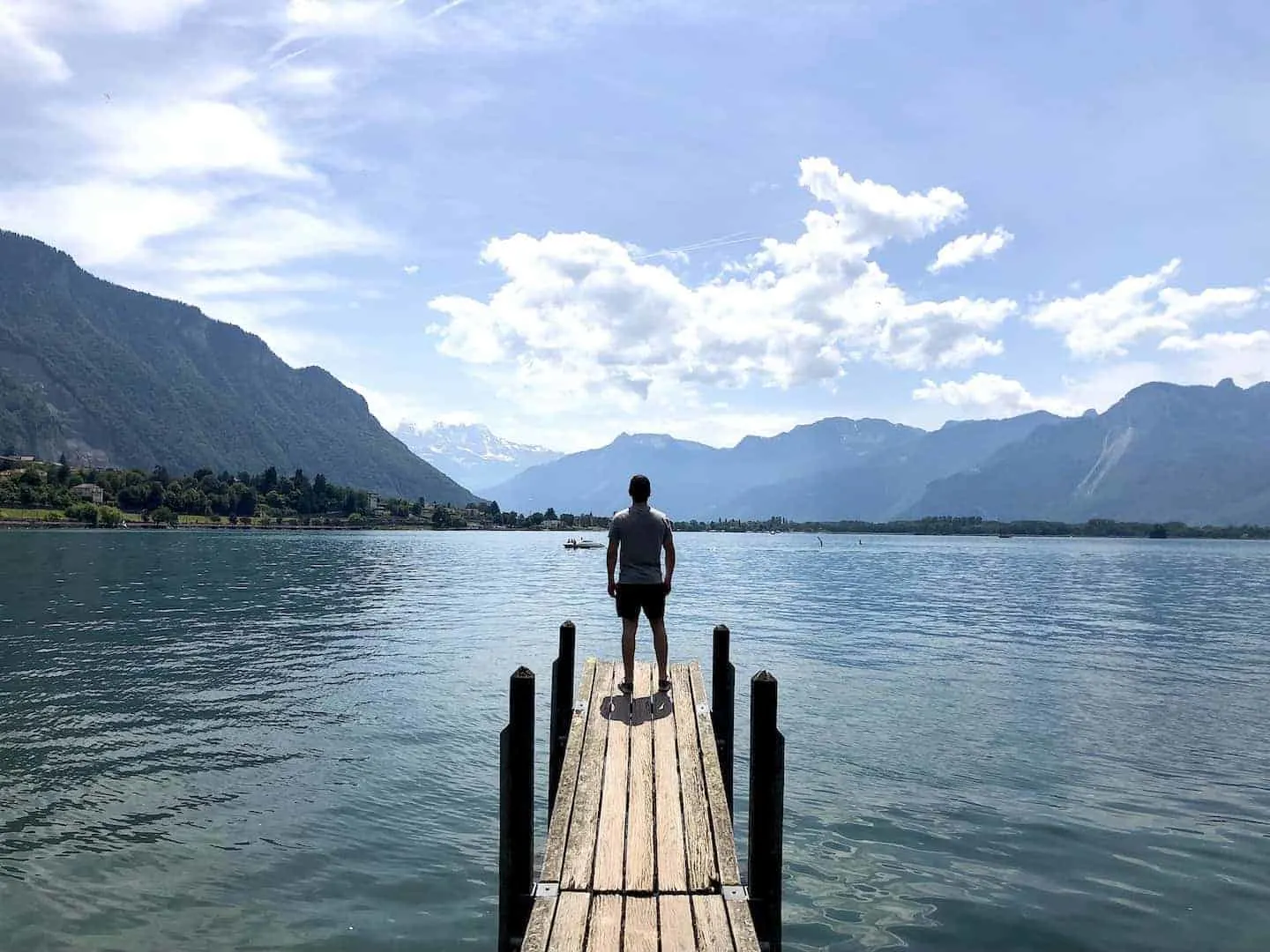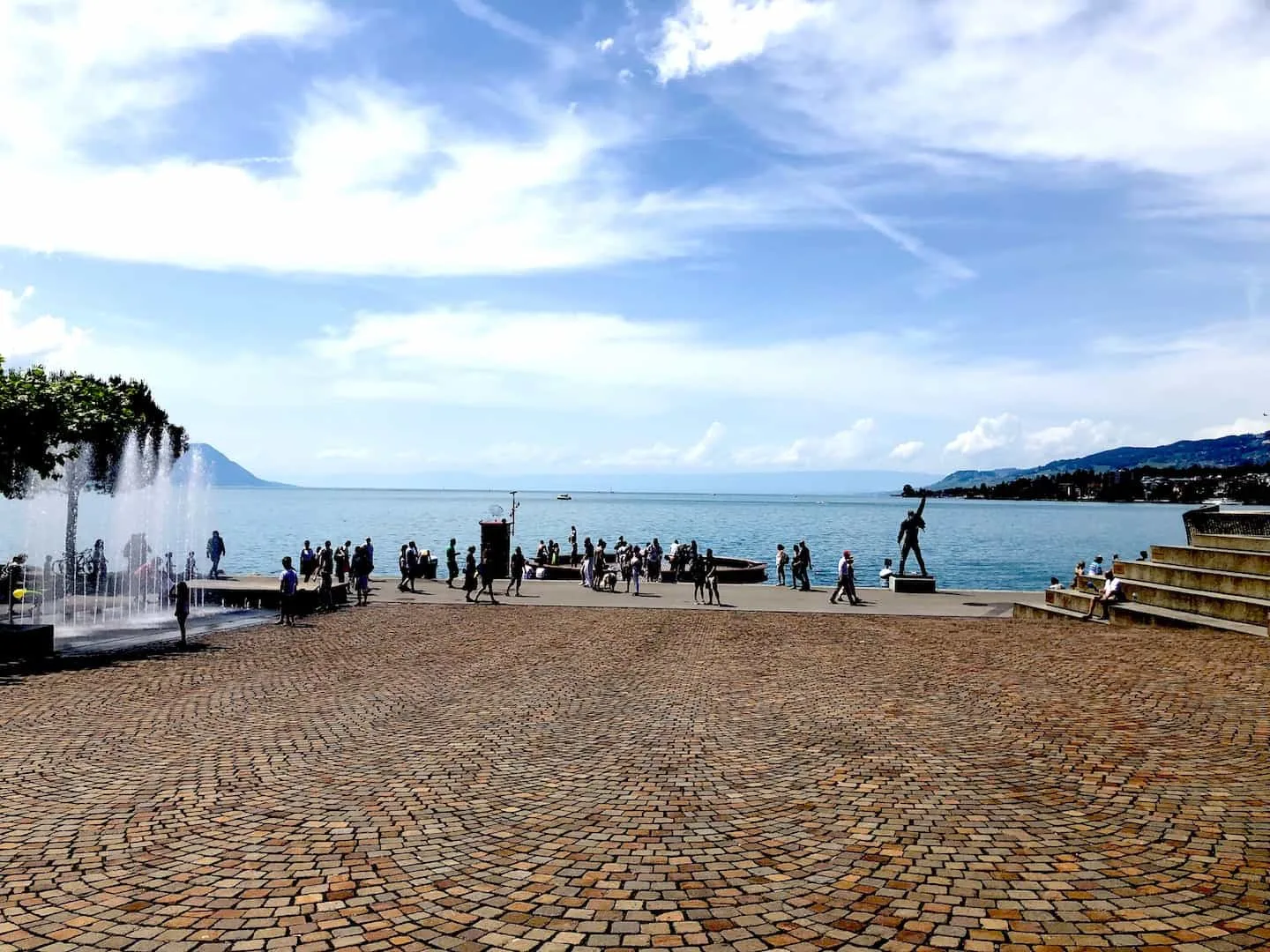 Day 4 – Bern Day Trip
A little more than an hour train ride away from Lausanne, lays the capital city of Bern, Switzerland. Bern was one of my favorite towns to walk around in as I took in the beautiful architecture, winding river, and fantastic viewpoints.
Spending a day just strolling the streets is sure to be a highlight of your trip.
You can decide to either make this a day trip from Lausanne, or to save some time altogether, pack up your bags and make Bern a pit stop between Lausanne and Lucerne (which you will be visiting next). You can leave your luggage at the Bern train station lockers once you arrive and then grab your luggage at day's end before moving onwards to Lucerne. This option will save you some money on train tickets as well.
Similar to the other cities around Switzerland, Bern is extremely walkable and there is no need to worry about additional transportation once you arrive there.
Simply hit the streets and make your way from one place to the next. The Bern Switzerland Guide will walk you through it all – logistics, attractions, and more!
The main highlights include:
1) The Parliament Building
2) Zytalogge – Bern's Clock Tower
3) Einstein House
4) The Fountains of Bern
5) Bern Cathedral & Munsterplattform
6) Barengraben
7) Rosengarten
8) The Aare River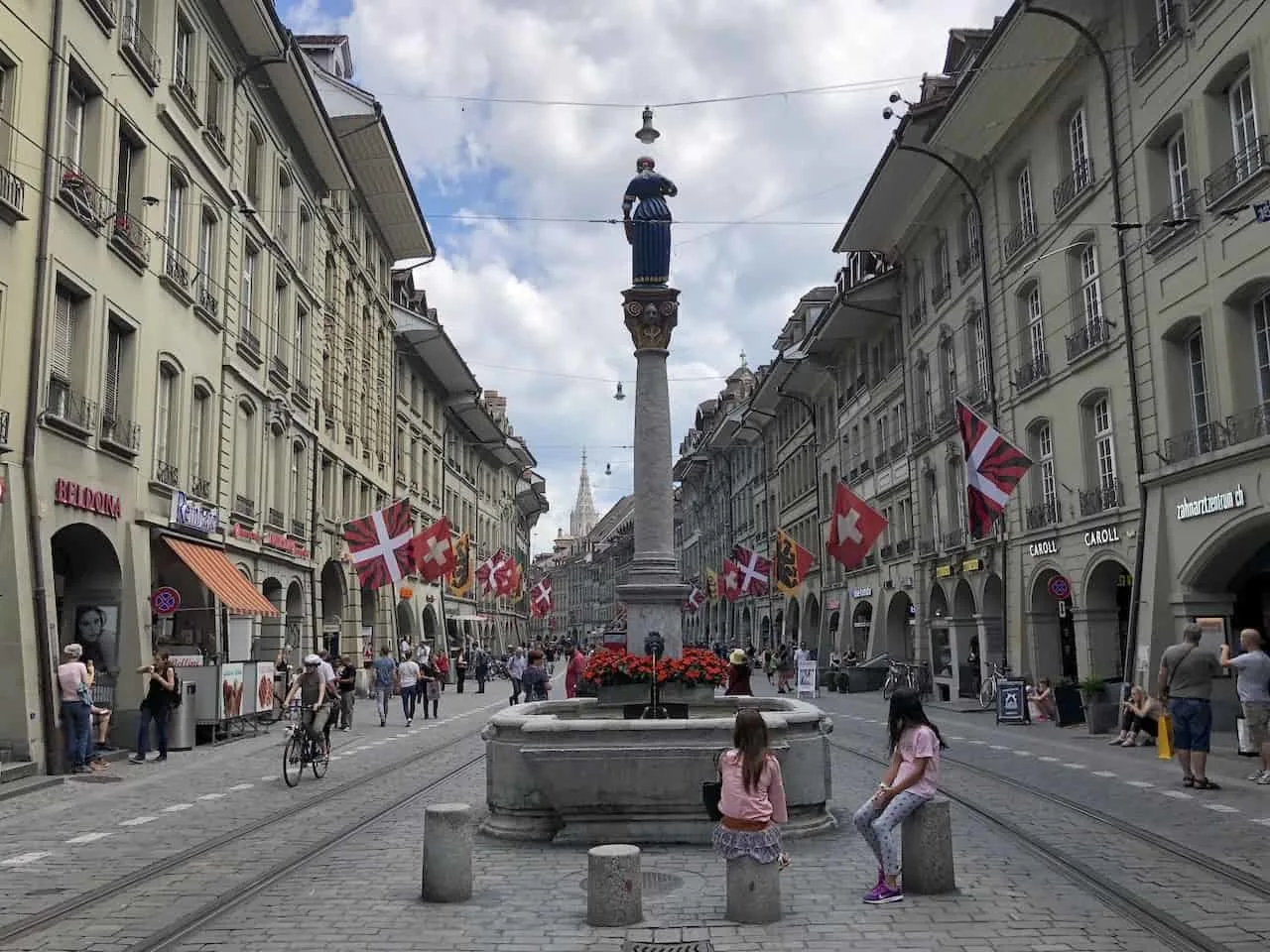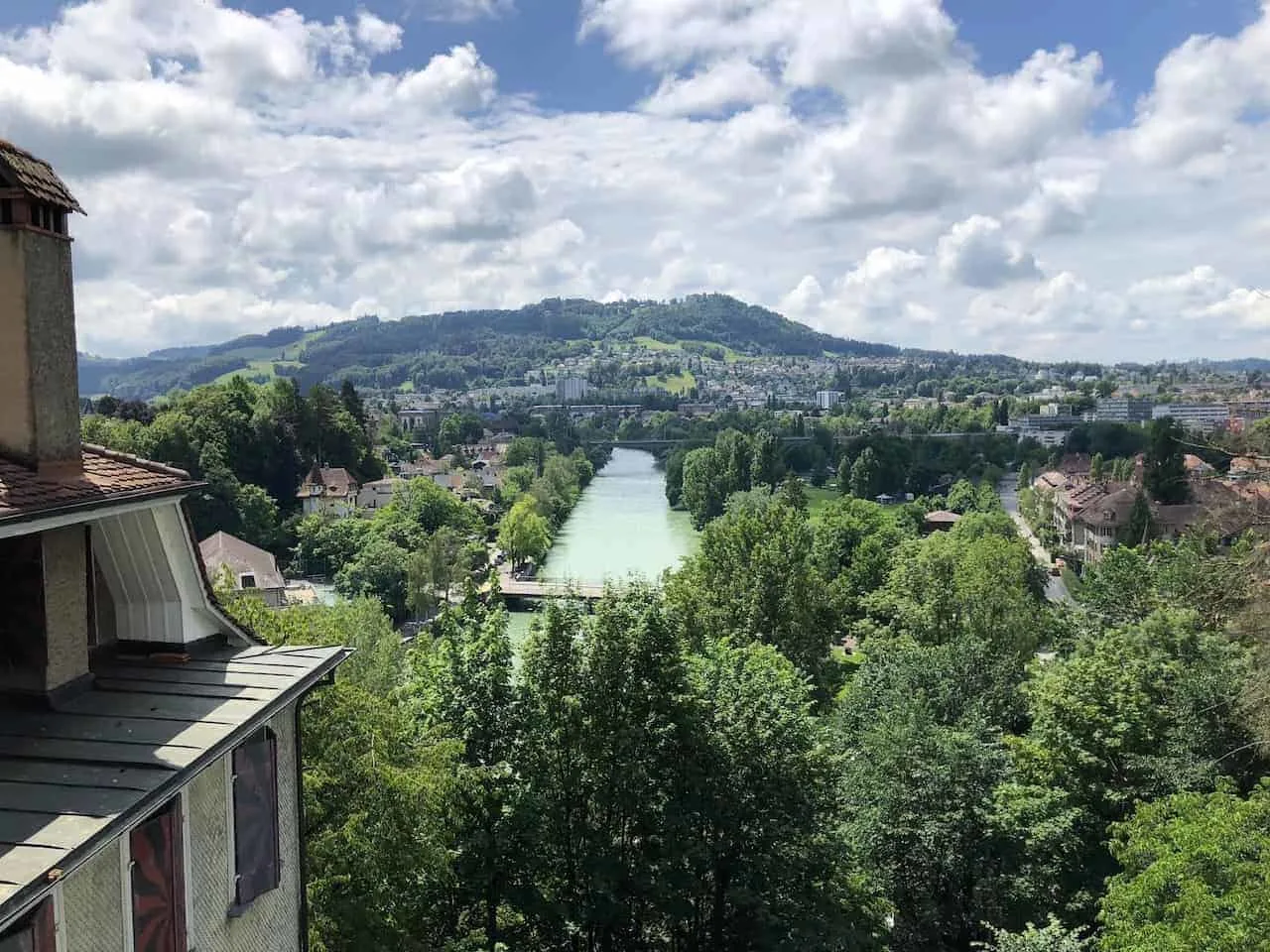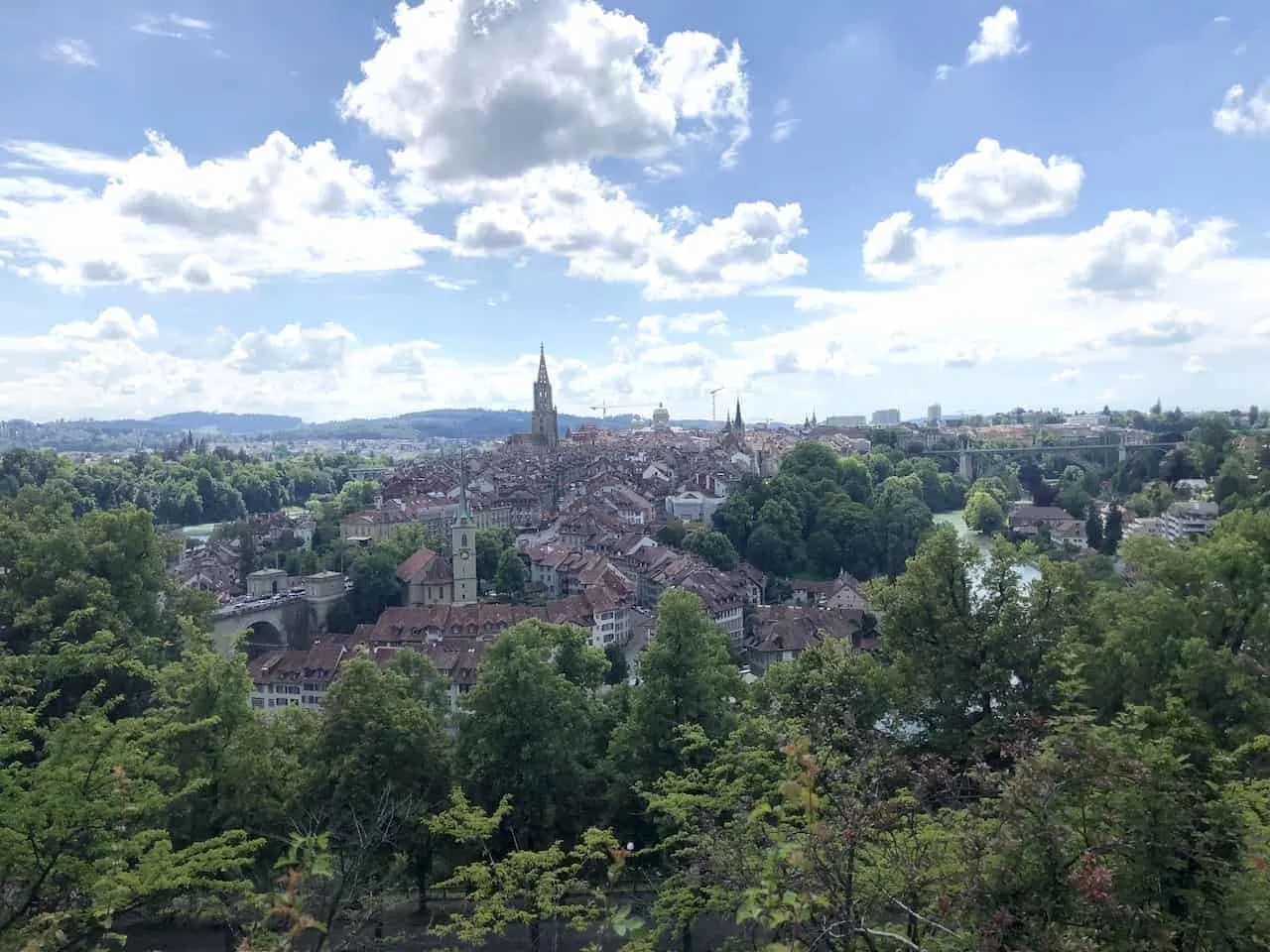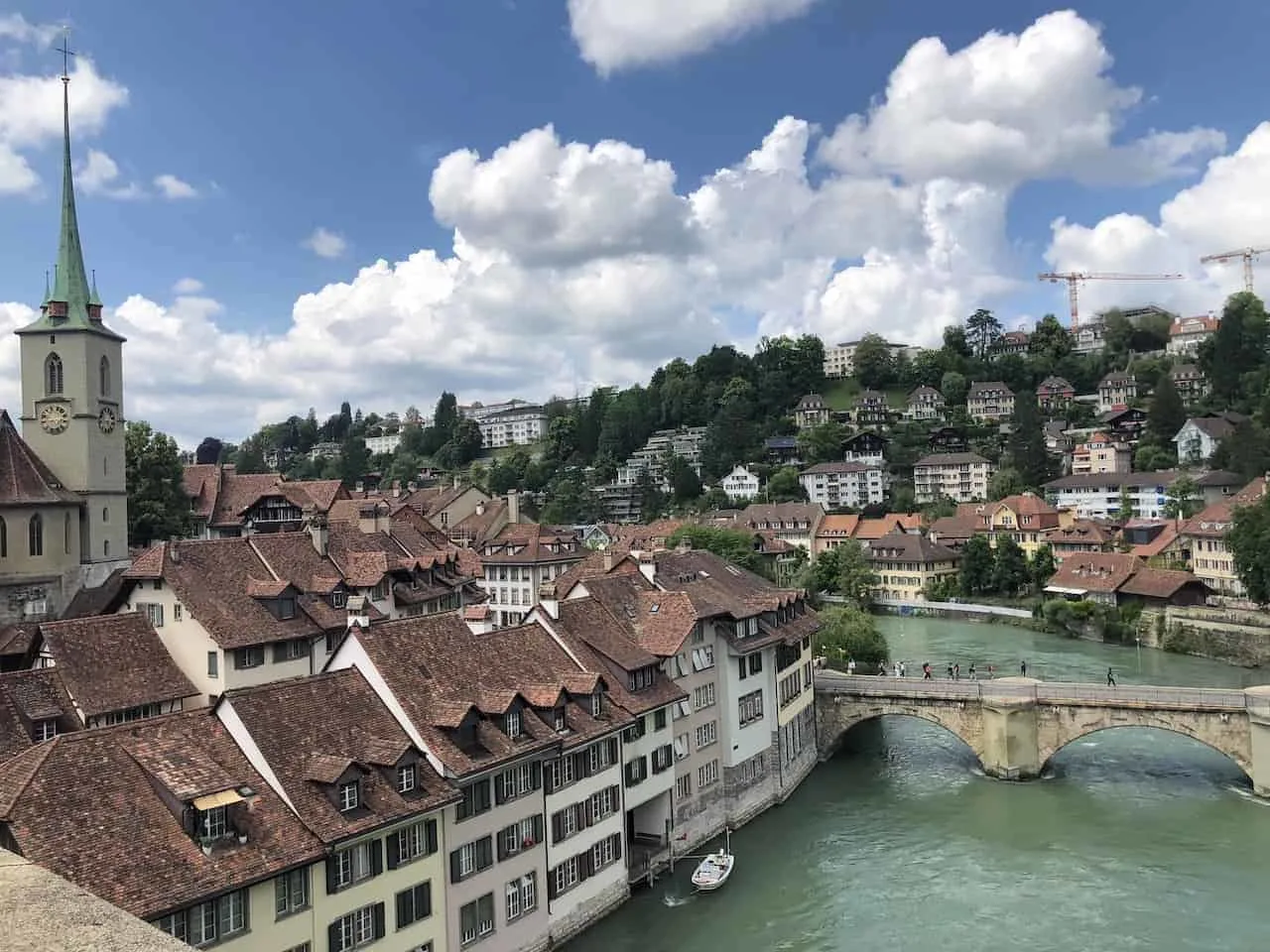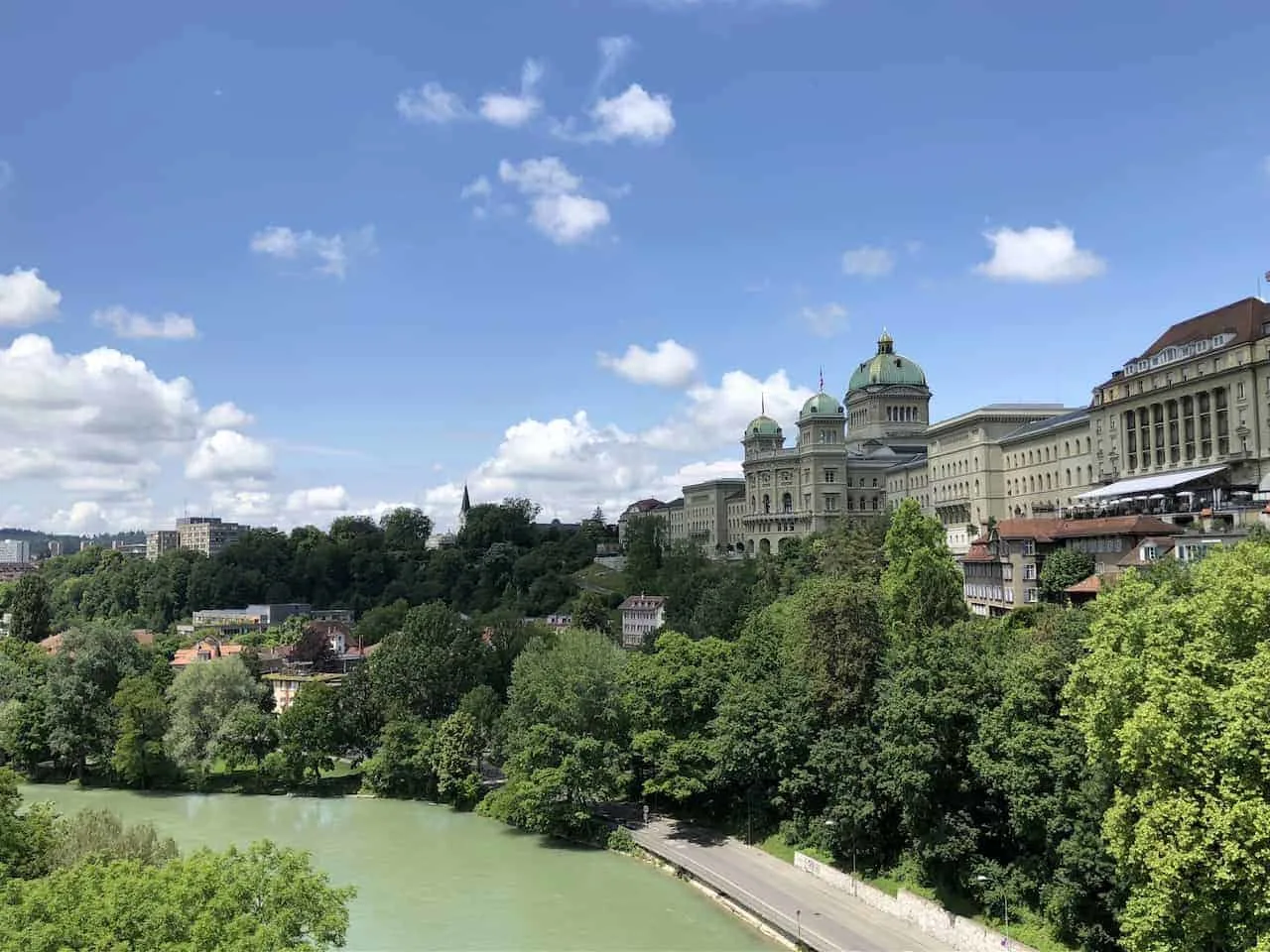 At day's end either make your way back to Lausanne for the night or grab your luggage from the station and continue onwards to Lucerne.
Day 5 – Lucerne
The 2.5 hour train from Lausanne to Lucerne is sure to fly by as you enjoy the Swiss countryside. If you decided to head there right after Bern, then enjoy your first wakeup in this beautiful city.
Once you get yourself situated, it is time to do some sightseeing. Lucerne is filled with things to do – from ornate churches to walking the walls above the city, to taking in the one and only Kapellbrücke bridge.
There will be no shortage of things to see during your time there. A few of the highlights that I made my way to during my day there included:
1) Kapellbrücke Bridge & Water Tower – a historic bridge crossing the Reuss river with paintings drawn throughout
2) Museggmauer – the old city wall with the opportunity to check out some of the clock towers, as well as great views overlooking the city
3) The Lion Monument – a huge lion carved into a rock facade dedicated to the Swiss Guards who passed away in the French Revolution
4) Gletschergarten (Glacier Garden) – an indoor / outdoor exhibit with ice age glacial potholes, a mirror house, viewing platform, among others (cost is 15 CHF but free with the Swiss Travel Pass)
A few other buildings I stopped by to take in the architecture included:
5) Church of St. Leodegar
6) Lucerne Town Hall
7) Jesuit Church
Learn More | One Day Lucerne Itinerary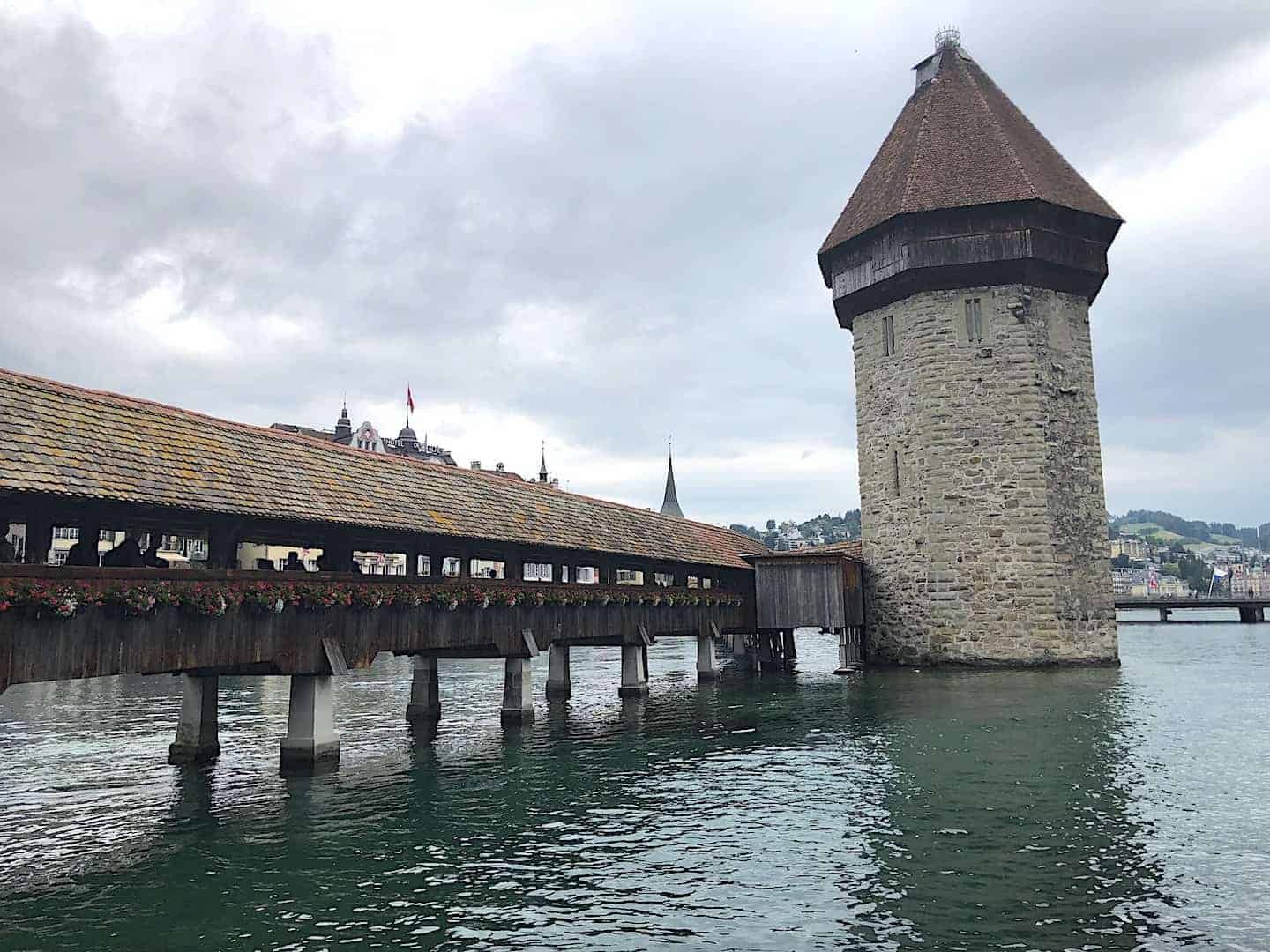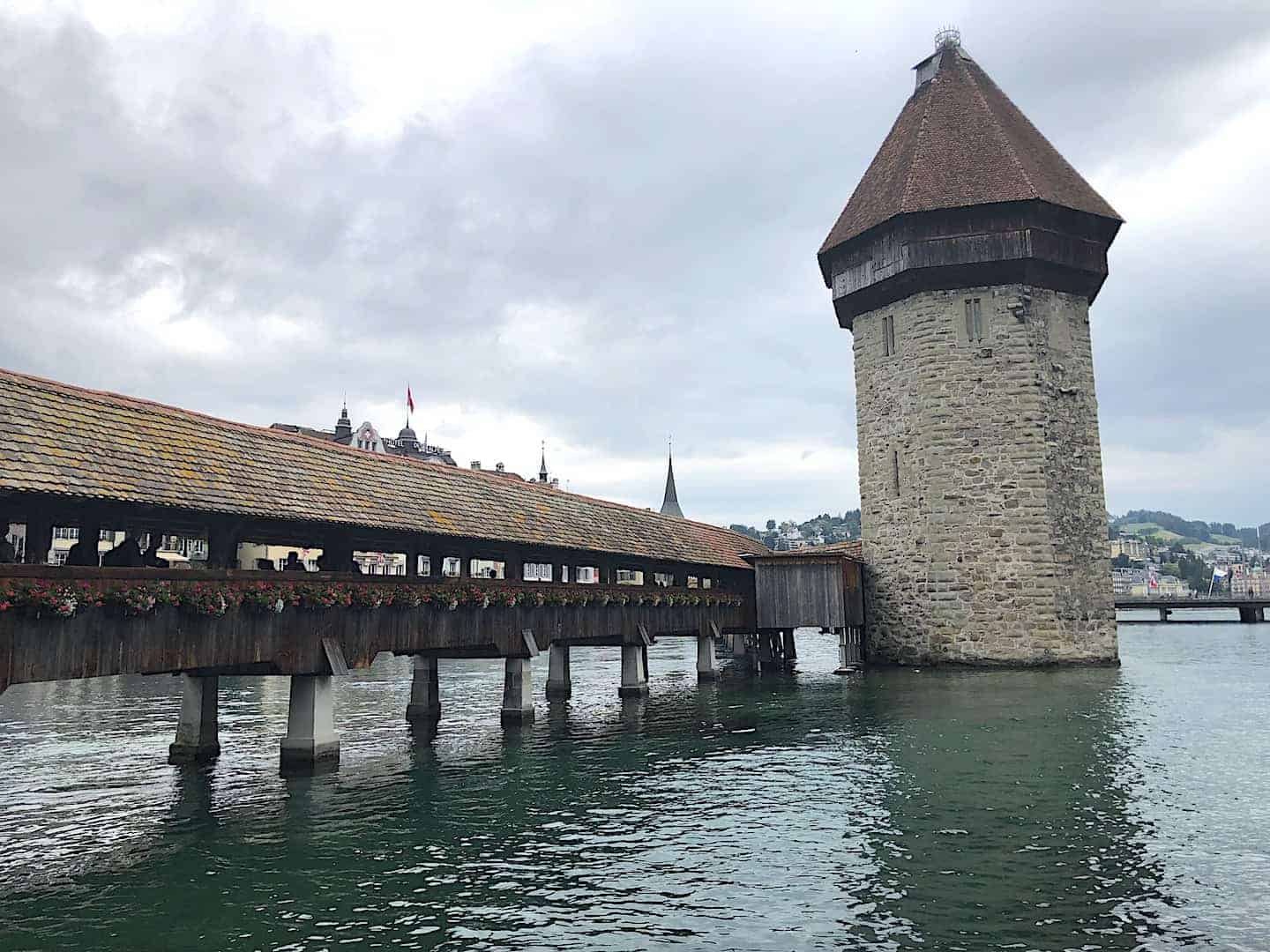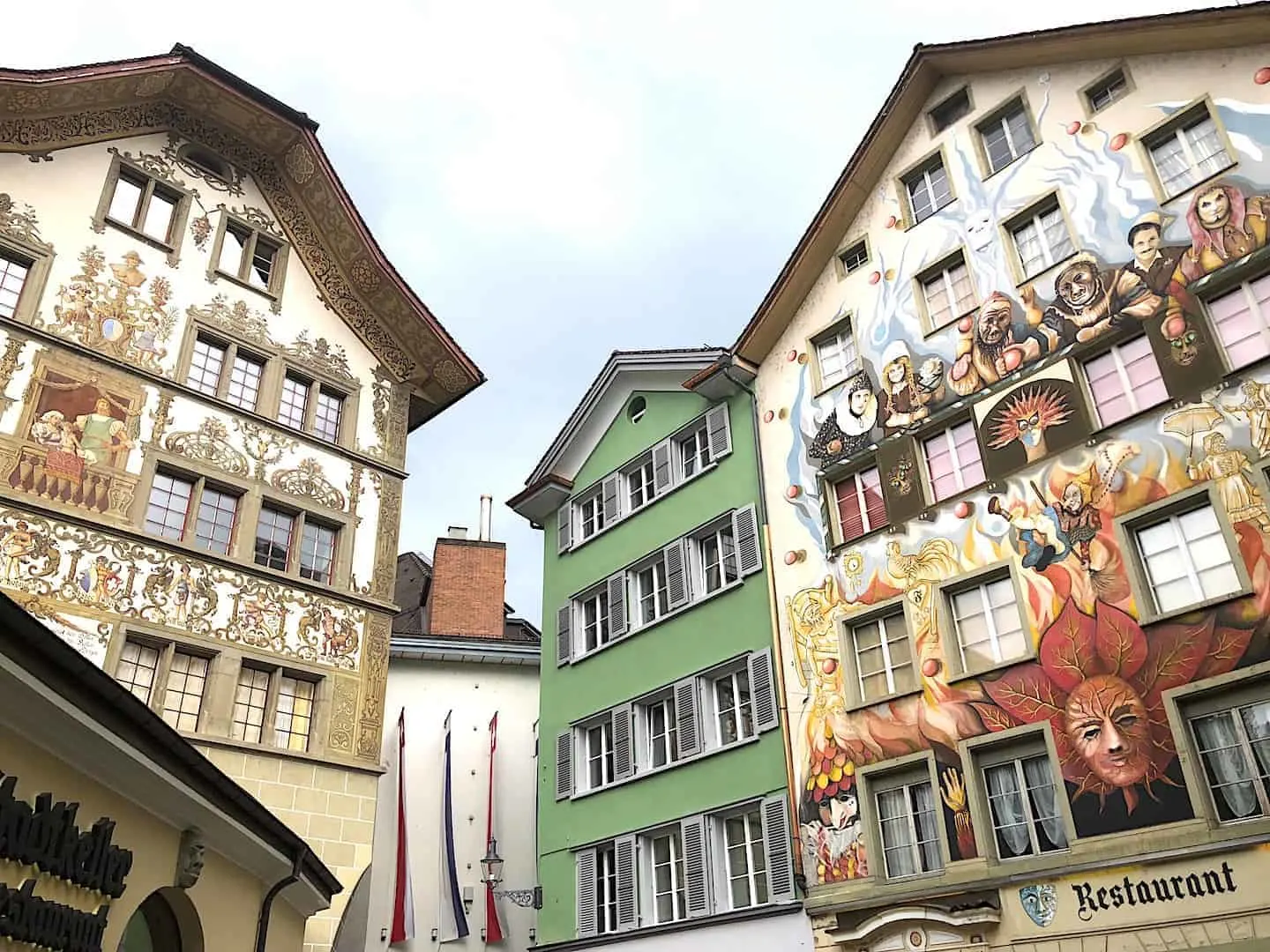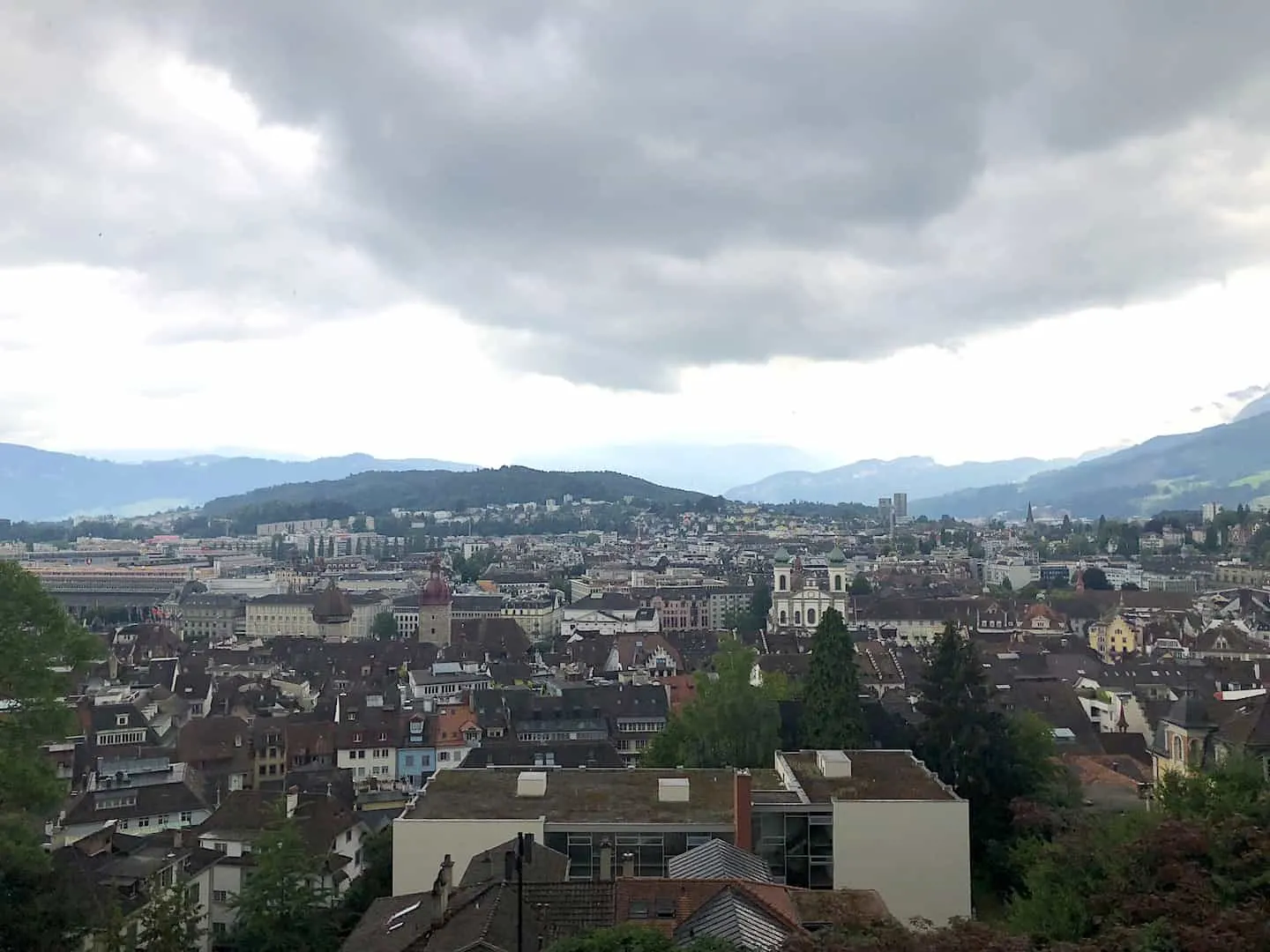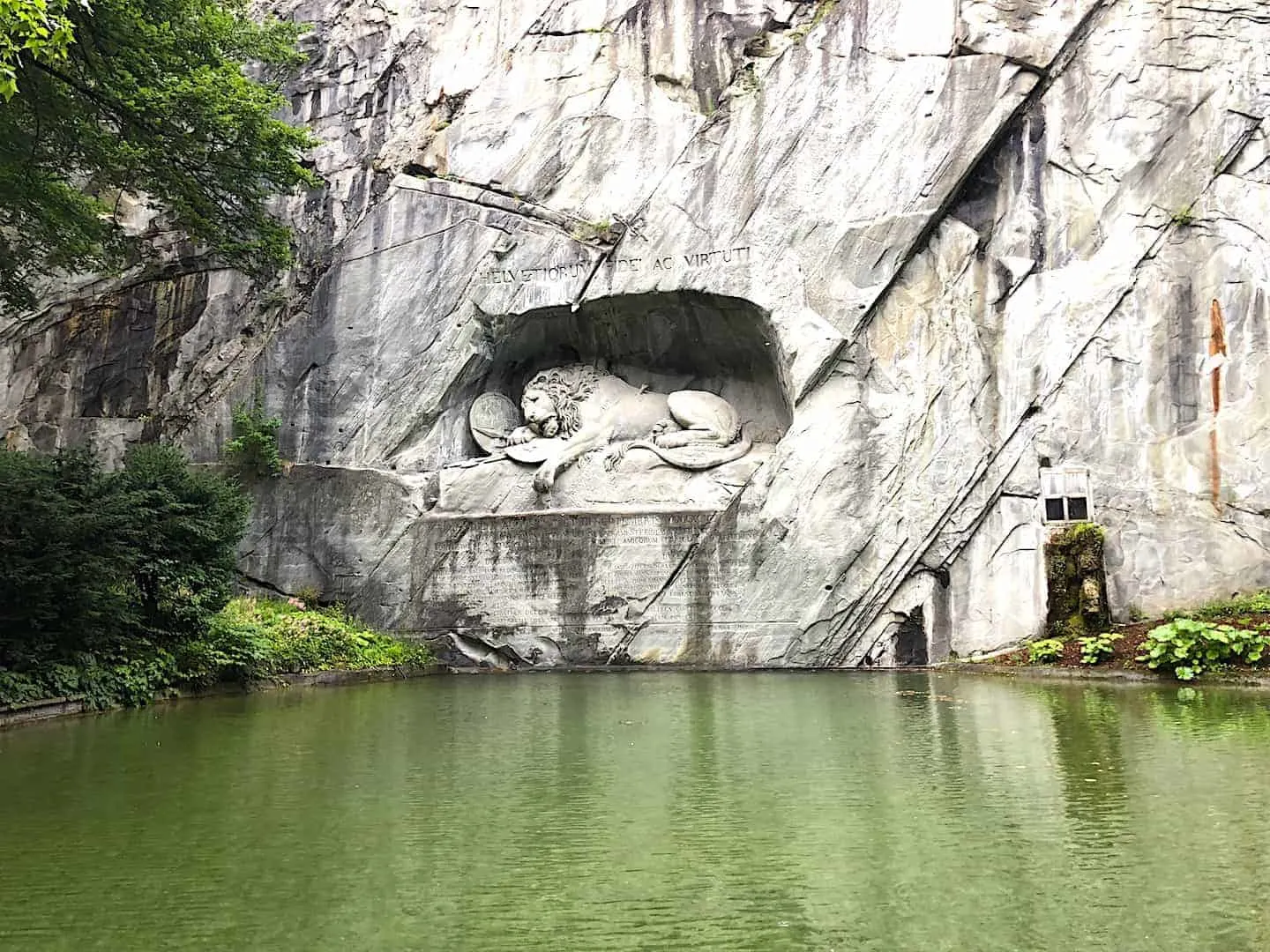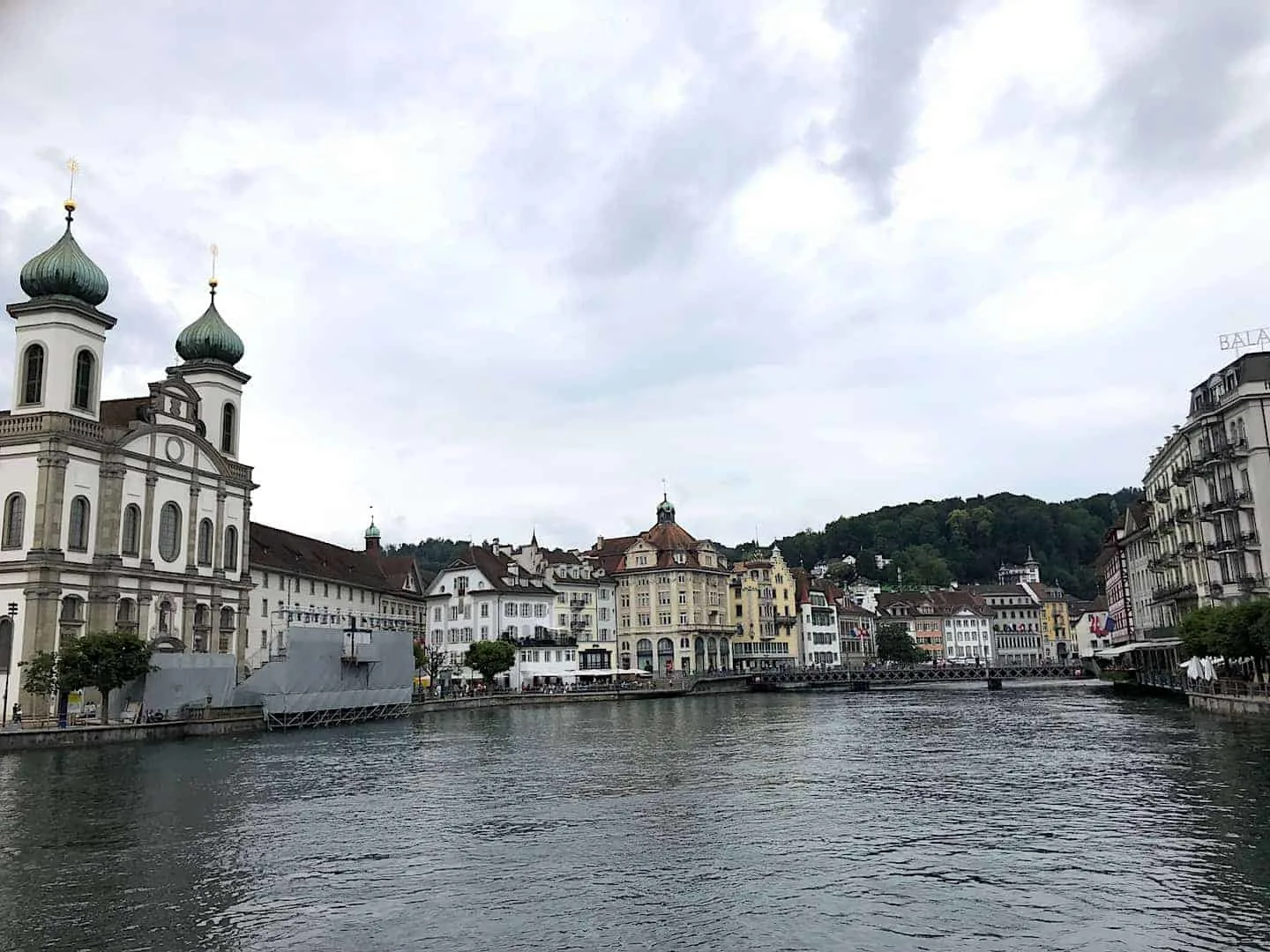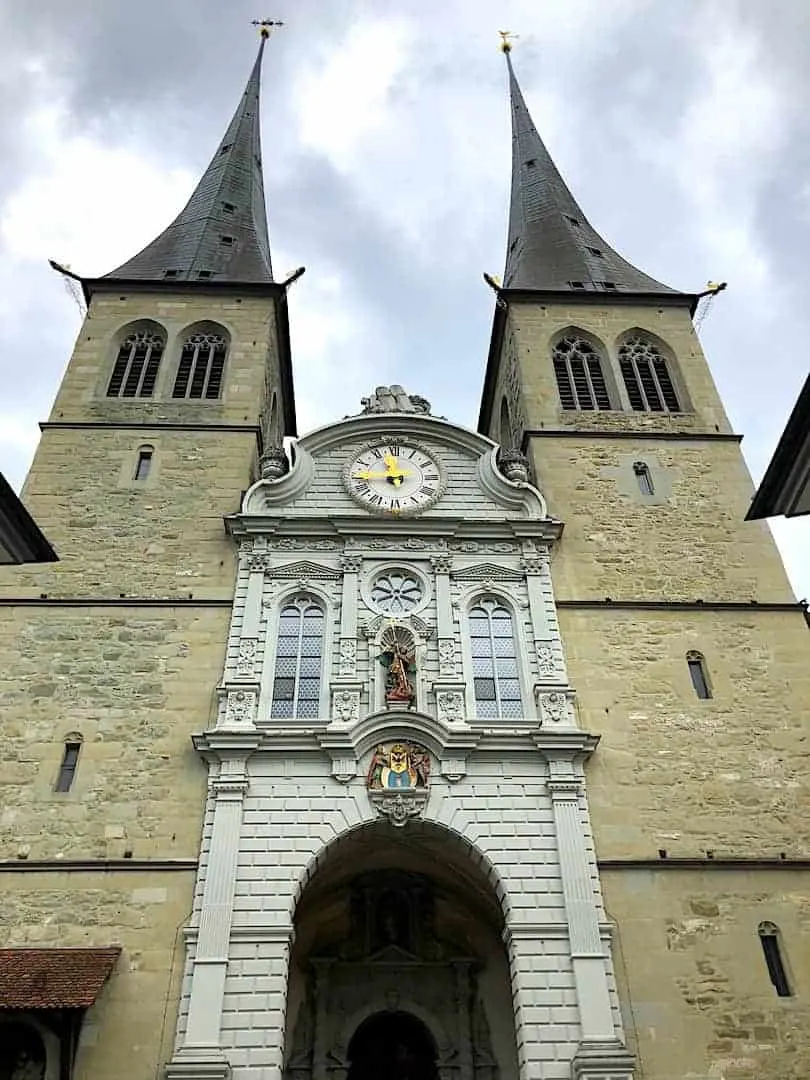 Beyond all of that I just spent my time wandering the town. The murals on the buildings were just some of the highlights I came across, along with exploring the whole riverfront area. Once you had enough time exploring the ins and outs of Lucerne, head back your hotel and call it a night to rest up for your second day in the city.
Take a look at some Lucerne hotel options to finish off your trip:
5) Seehotel Hermitage (away from city center)
Day 6 – Lucerne Part II
Now that you have seen the city itself, it is time to head up into the mountains to get some incredible views from up top.
As mentioned earlier, this 7 day Switzerland itinerary is focused more on the cities of Switzerland rather than the hiking/outdoors type of trip. But I did want to include one day to take part of viewing some incredible scenery.
From Lucerne you can choose from three different options: Mount Pilatus, Mount Rigi, and Mount Titlus. They are all easily accessible from the city center and any of them make for a great day trip choice.
Each one is a bit different than the next but you cannot go wrong with any that you choose. Depending on which excursion you take part of you will need to take a combination of trains, boats, cogwheels, and/or gondolas.
The links above will walk you through how to go about each excursion and below are some photos from the Mount Pilatus option: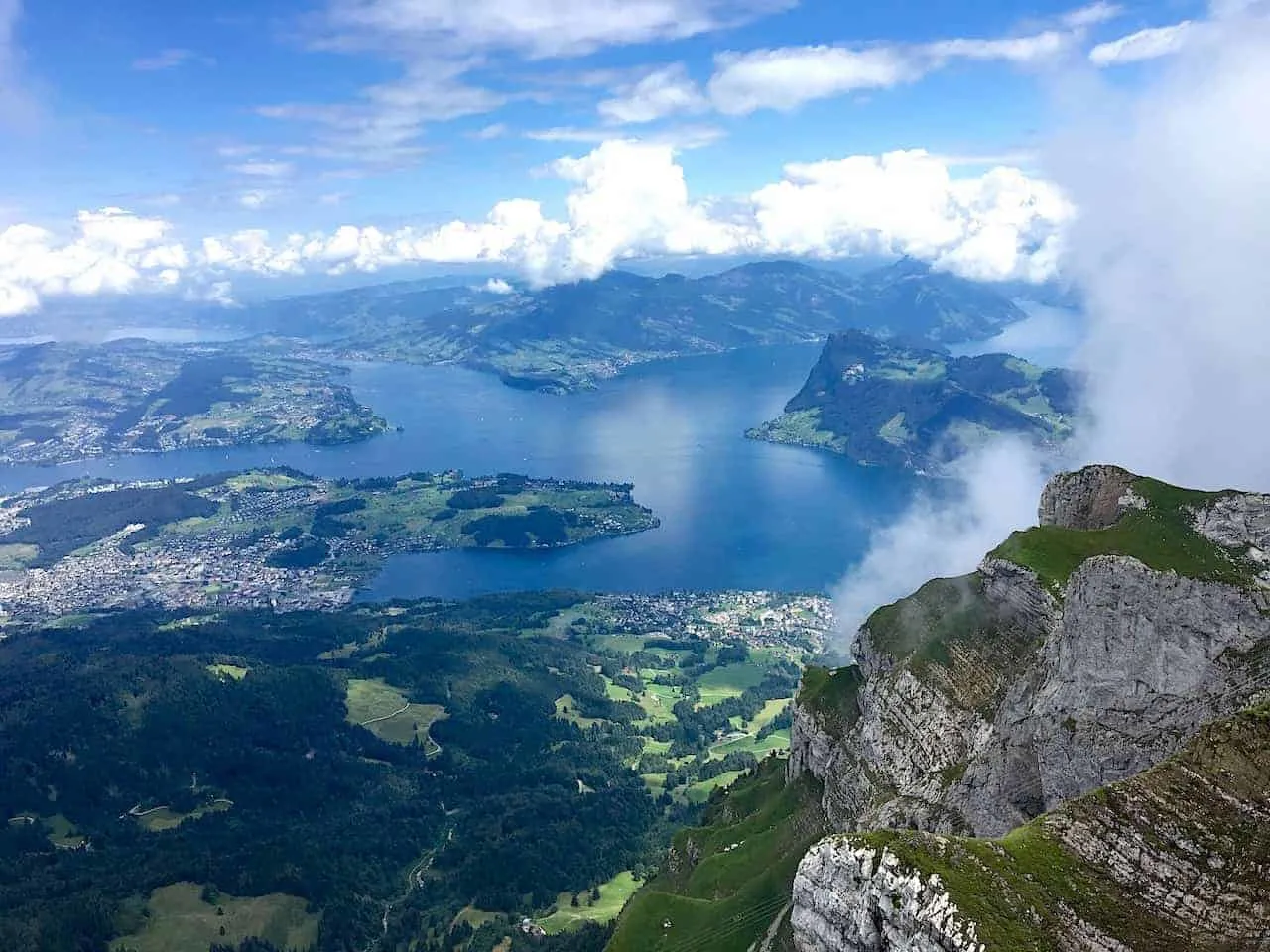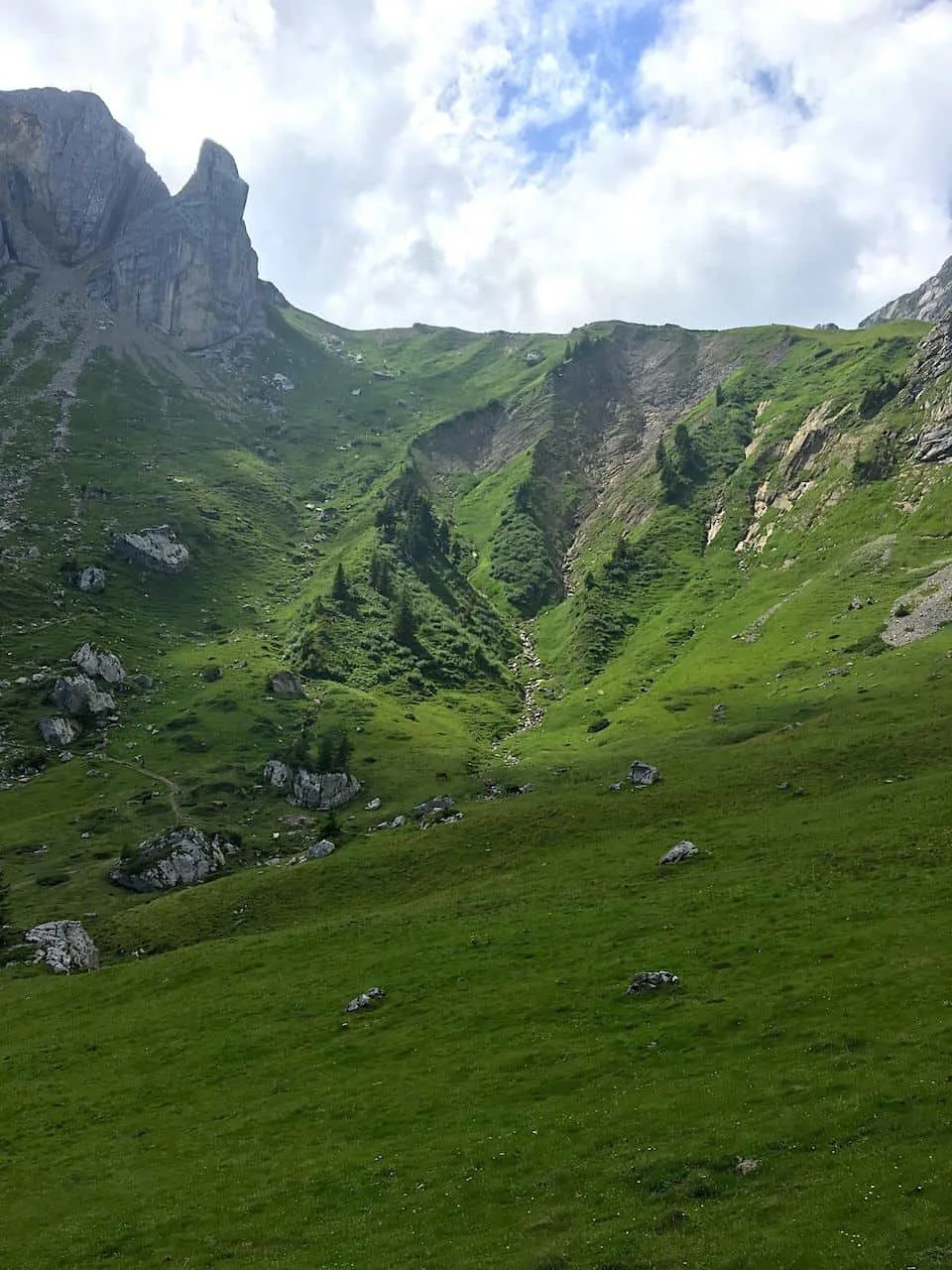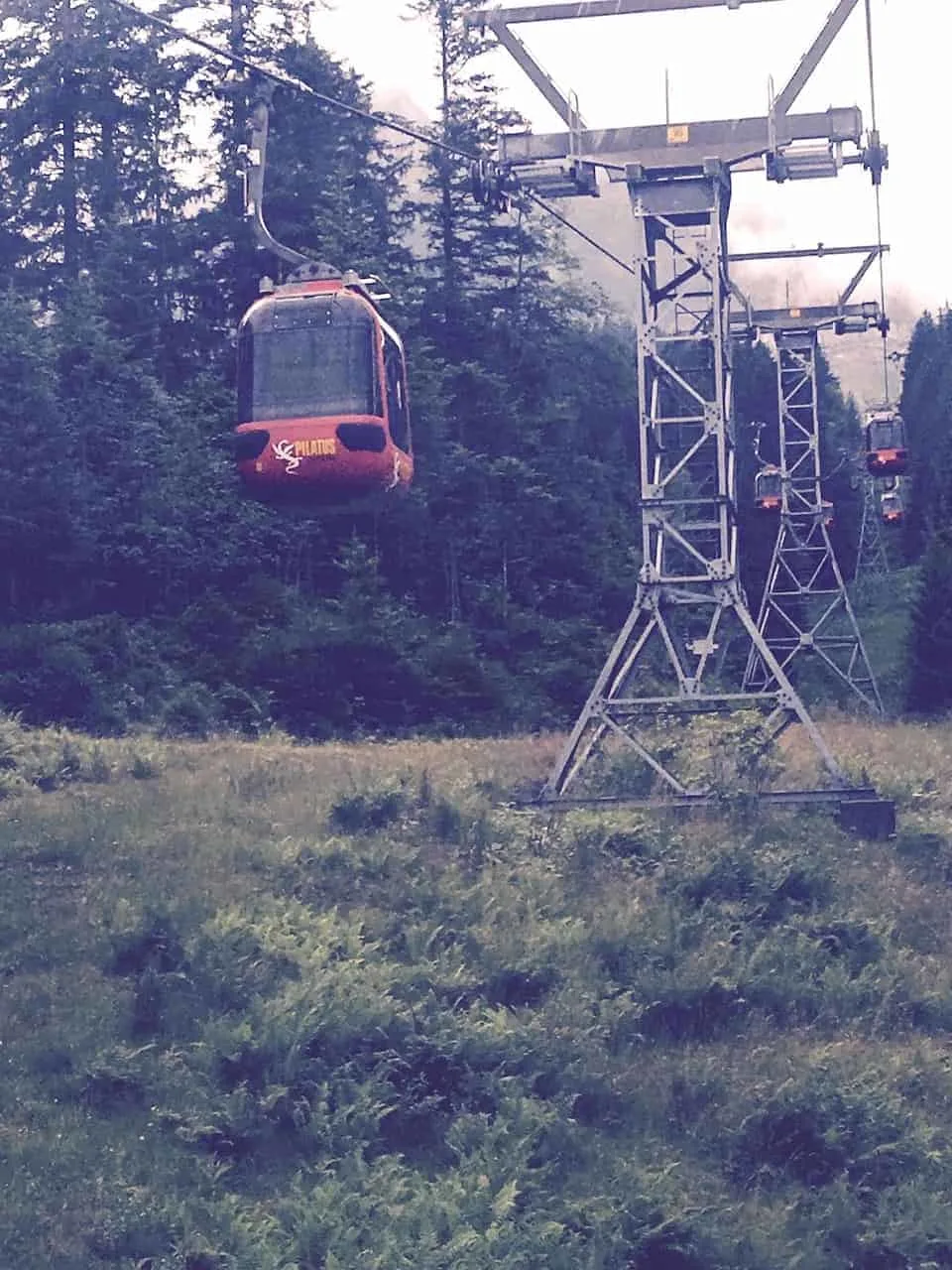 Day 7 – Explore Zurich
After two days in Lucerne you can take the quick 45 minute train ride to spend your last day in the city of Zurich. Depending on when your flight is (either night of day 7 or morning of day 8) you may need to spend one night at a hotel here.
If you are leaving on the night of day 7, you will have the option to keep your luggage in a locker at Zurich station before exploring the town.
Another beautiful old charm feel city, with a river running through it, Zurich has plenty to offer its visitors. Some of these highlights included:
1) Grossmunster Church – not only a beautiful church but also one where you can climb to the top for a small fee (5 CHF). It offers some of the best views of the entire city of Zurich.
2) Fraumünster Church – another iconic church with a large plaza off to the side. There are events happening time to time which really fills up the area nicely
3) Zurich Opera House – just taking in the beautiful architecture from the outside was an incredible site to be seen
4) Bahnhofstrasse – one of the main shopping streets of Zurich
5) Walk through the Old Town – beyond checking out the churches, most of my day was filled with getting lost in the Old Town (Altstadt). There are plenty of streets to check out and explore.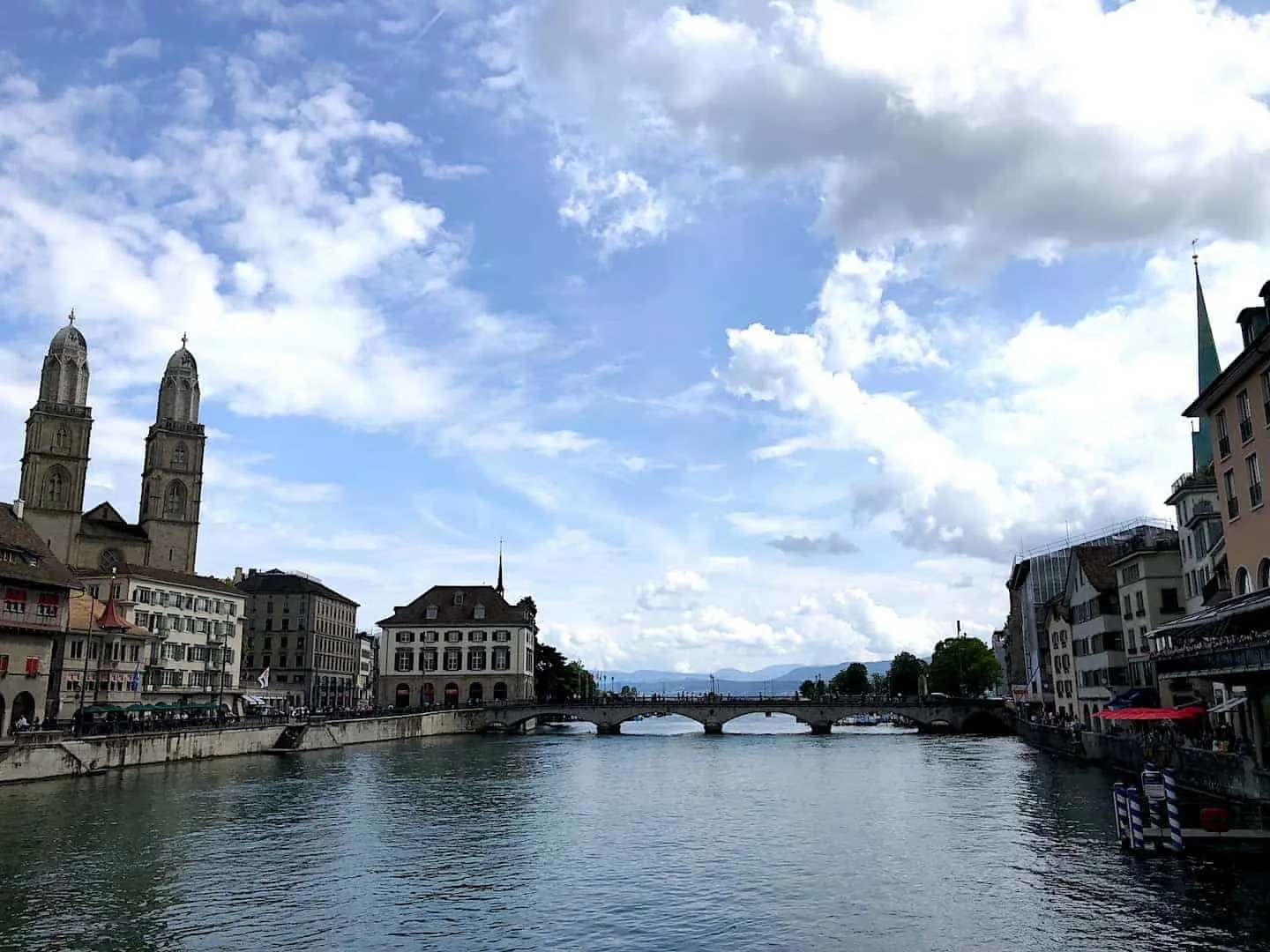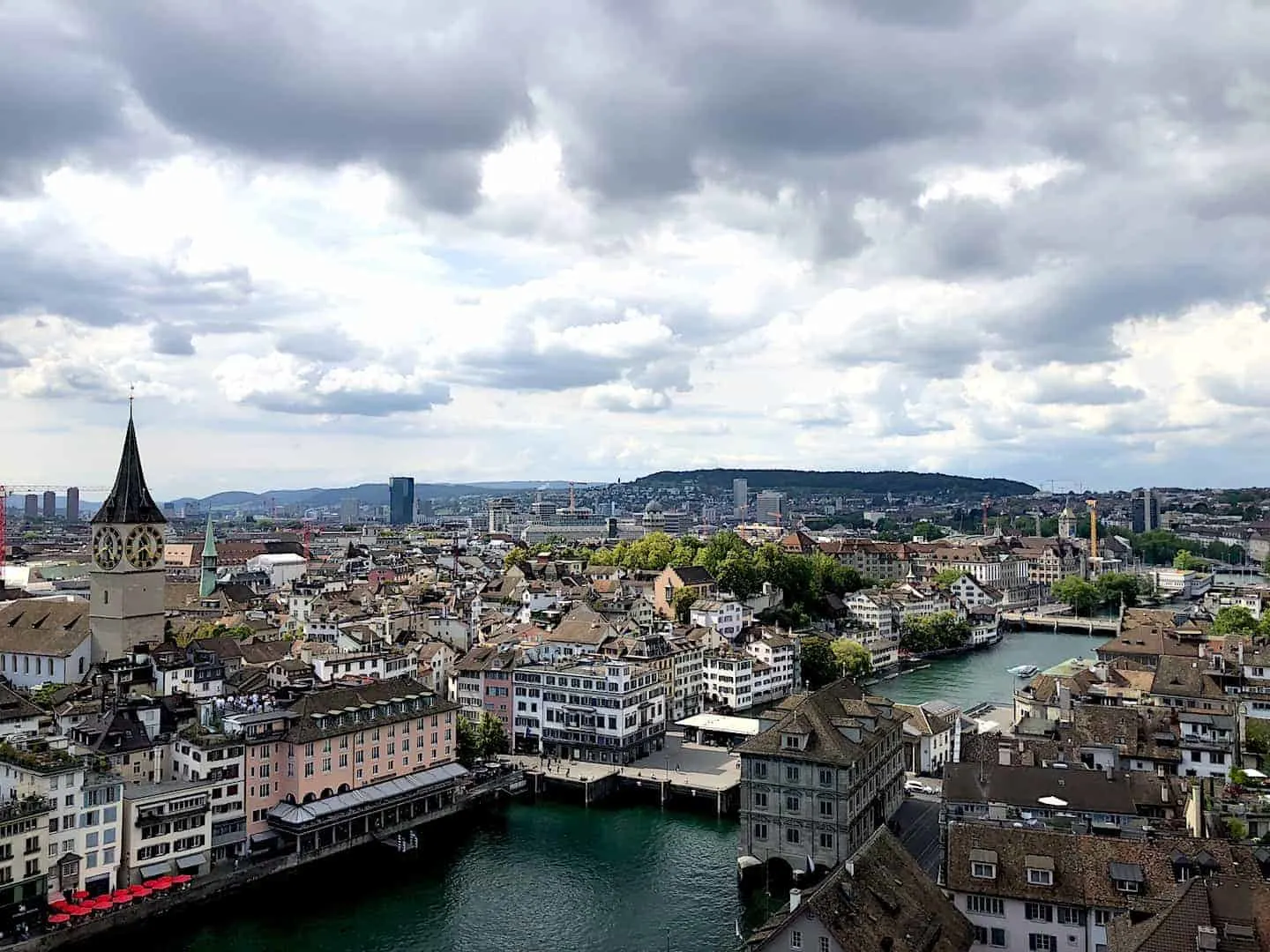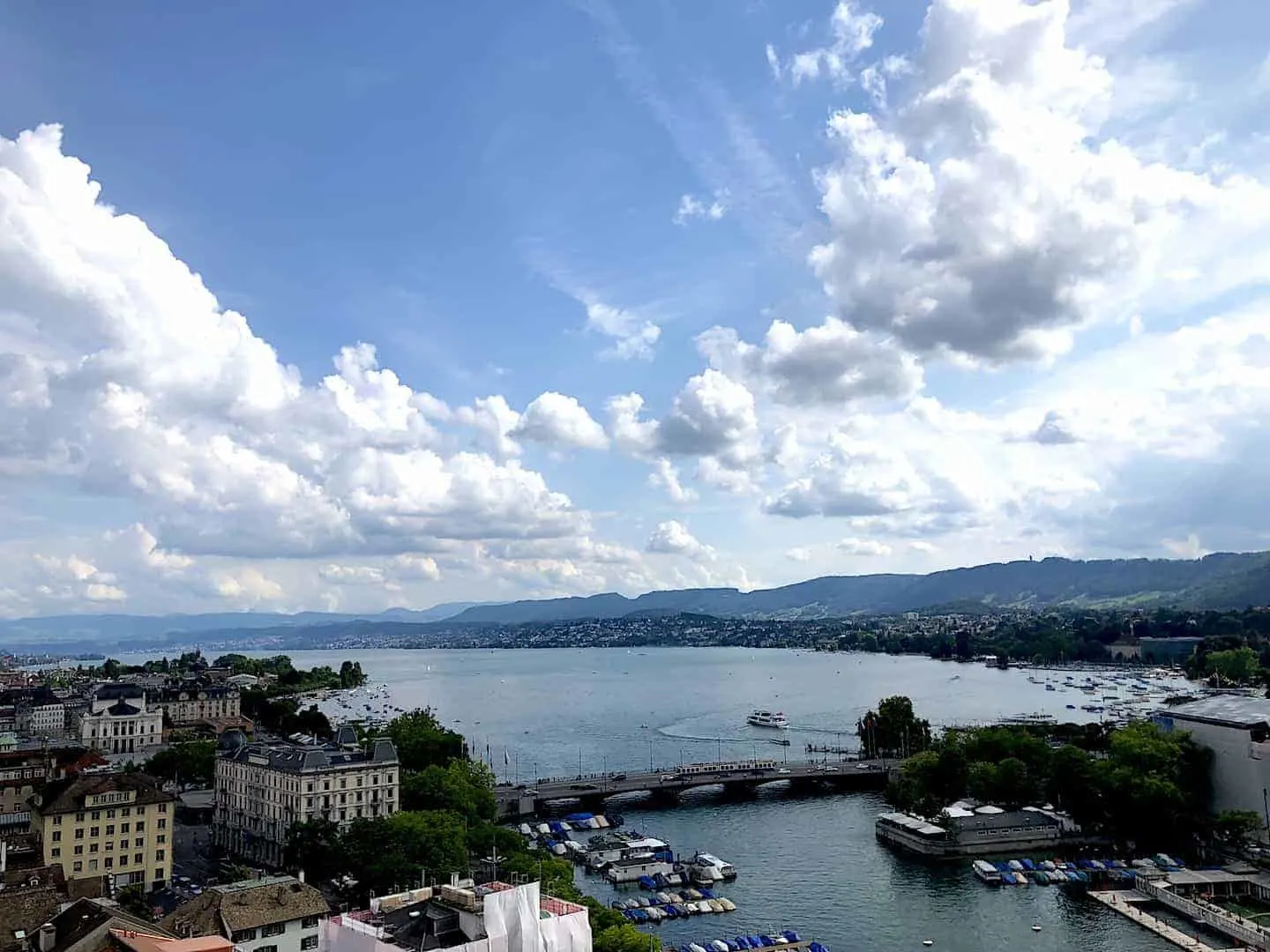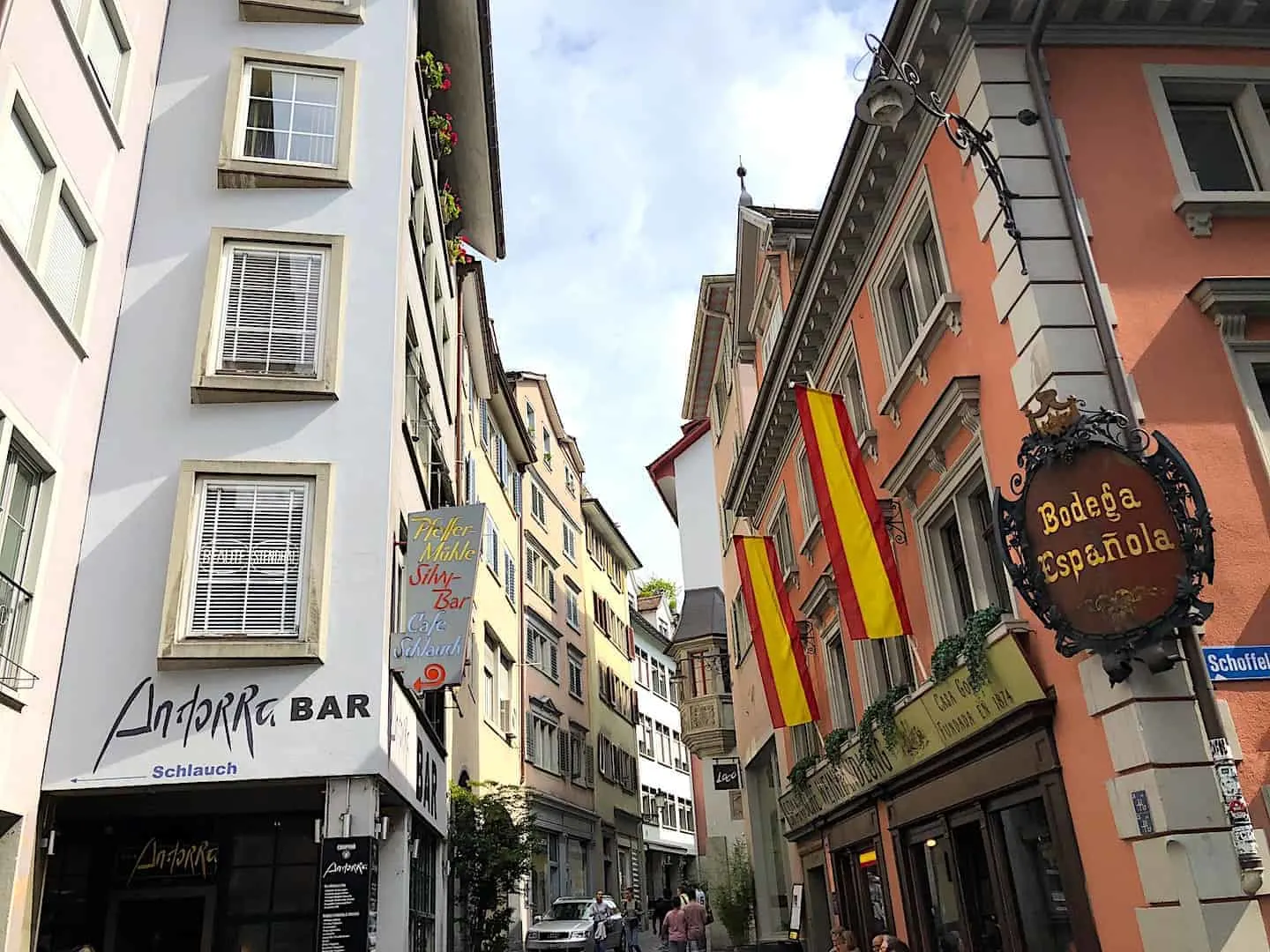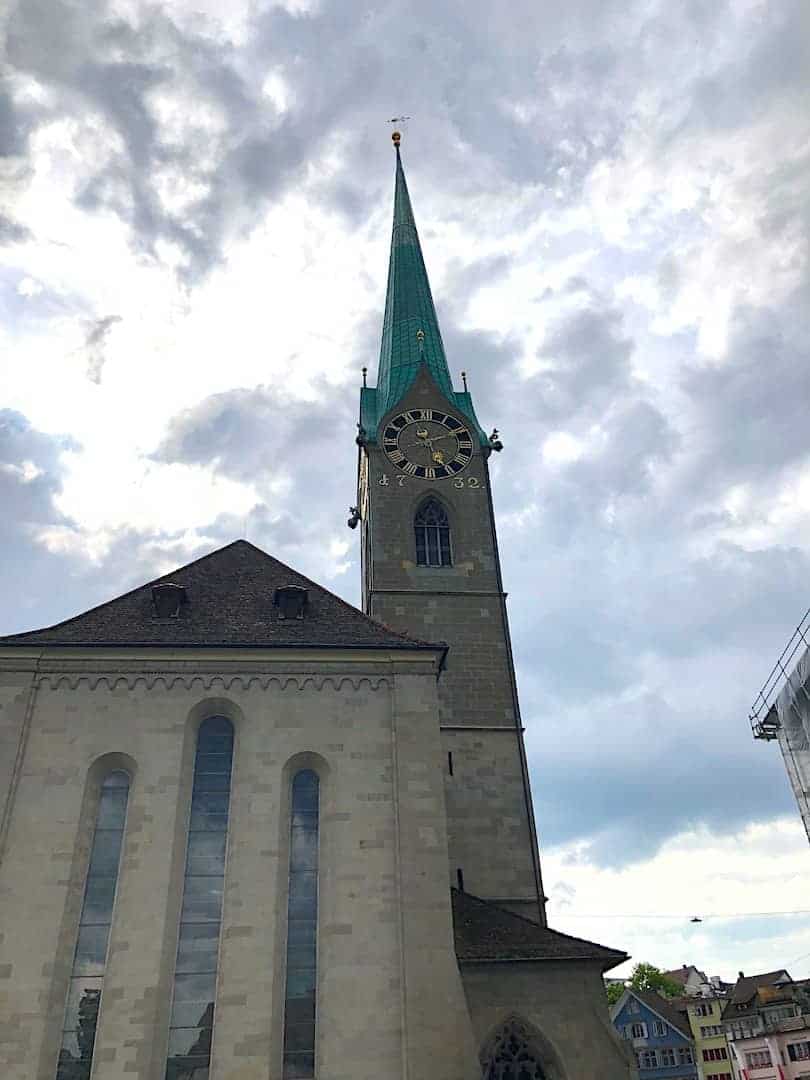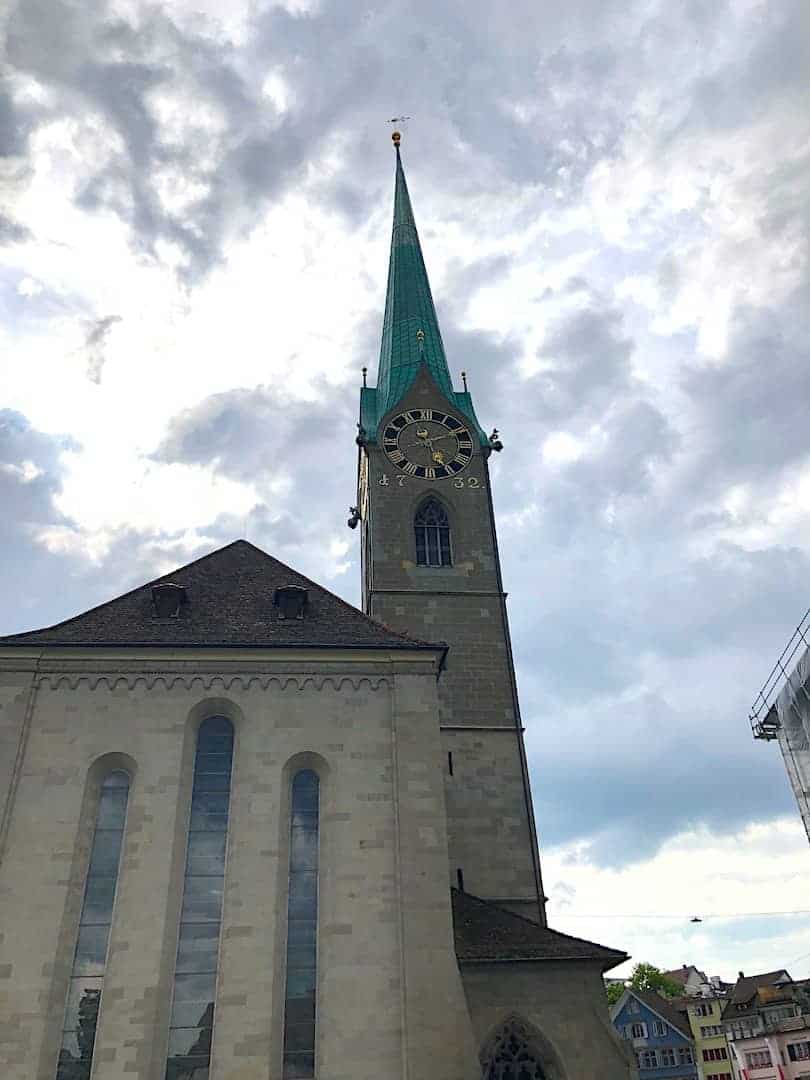 If you are staying the night here are a few of the top and best value hotel options in Zurich:
For the budget traveller: easyHotel Zurich
That about wraps up the Switzerland 7 day itinerary, taking you from Geneva to Zurich with plenty of city stops along the way.
If you really want to have the chance to explore the ins and outs of many of the major cities of Switzerland than this is a great option for you. On the other hand if you want more mountain/hiking opportunities, feel free to check out the longer 2 Week Switzerland Road Trip Itinerary.
Hope you enjoyed the itinerary and as always feel free to comment below with any questions. Check out all the Switzerland itineraries & guides I already have up on the site. Safe travels out there and enjoy!!