This overview will focus on how to get to Perito Moreno Glacier. Whether you want to drive yourself, take the bus, join a tour, hop in a taxi, or hitchhike your way, it will all be covered!
When it comes to natural attractions in Patagonia, it does not get much better than the Perito Moreno Glacier. The glacier is one of the most visited in the region (and the world!) and it is located within the larger Los Glaciares National Park.
The starting point for most people's visits to Perito Moreno Glacier begins in the nearby town of El Calafate. From there you can set out to see this surreal natural attraction for yourself.
Read on to learn all about how to get to Perito Moreno from El Calafate, in addition to plenty of other helpful info along the way.
* Affiliate Disclosure: This post may contain affiliate links, which means I may receive a commission if you make a purchase through the links provided, at no additional cost to you. Thanks for supporting the work I put into TripTins!
1) How to Get to Perito Moreno Glacier Overview
To start, I wanted to highlight the main ways to go about a visit to Perito Moreno Glacier. These include:
Drive Yourself
Take the Bus
Hire a Taxi
Join a Tour
Hitchhike
The drive from El Calafate to Perito Moreno Glacier will take approximately 1.5 hours along Ruta 11. The first hour will get you to the Los Glaciares National Park entrance, and the final 30 minutes will be a windy road along Brazo Rico until you reach the Perito Moreno Glacier parking lot.
There are a variety of factors though that can better help you decide what way is best for your trip. Just a few of these include:
Price
The first factor to consider is the price of the trip to Perito Moreno. This will not only depend on the option you choose but also the size of your group.
For example, a rental car or taxi split 4 ways can be cheaper than buying bus tickets for the group.
On the other hand, a solo traveler will have much higher costs if opting for a rental car or taxi.
Preference
There is also the thought of what type of experience do you want to have at the glacier.
This really comes down to whether you just want to explore the boardwalks (trails overlooking the glacier) on your own, or join a guided tour.
By joining a tour, there are options to hike on the glacier itself, take a kayak ride, or simply have a guide by your side as you walk the boardwalks.
Flexibility
The third idea I will bring up here is the flexibility of your visit. For example, if you use the bus, then you will need to work around the bus schedule (both there and back).
However, if you have your own car, you can decide what timings work for you best. You can leave early in the morning to get there before the crowds or head there before closing for a more relaxing experience.
By answering some of these questions, you will start to have a better idea of what type of transportation option is best for your trip.
To learn more about the glacier in general, feel free to read through the Perito Moreno Glacier overview up on the site.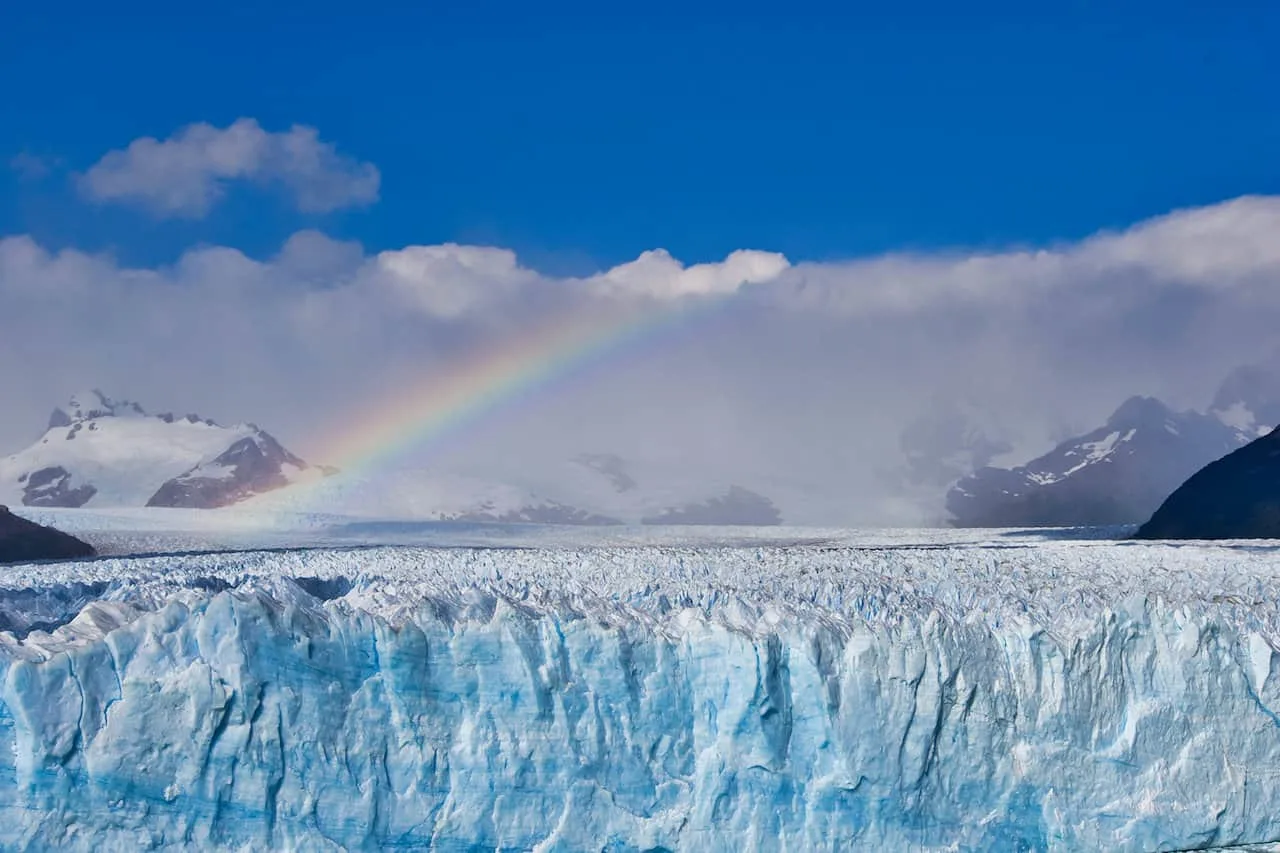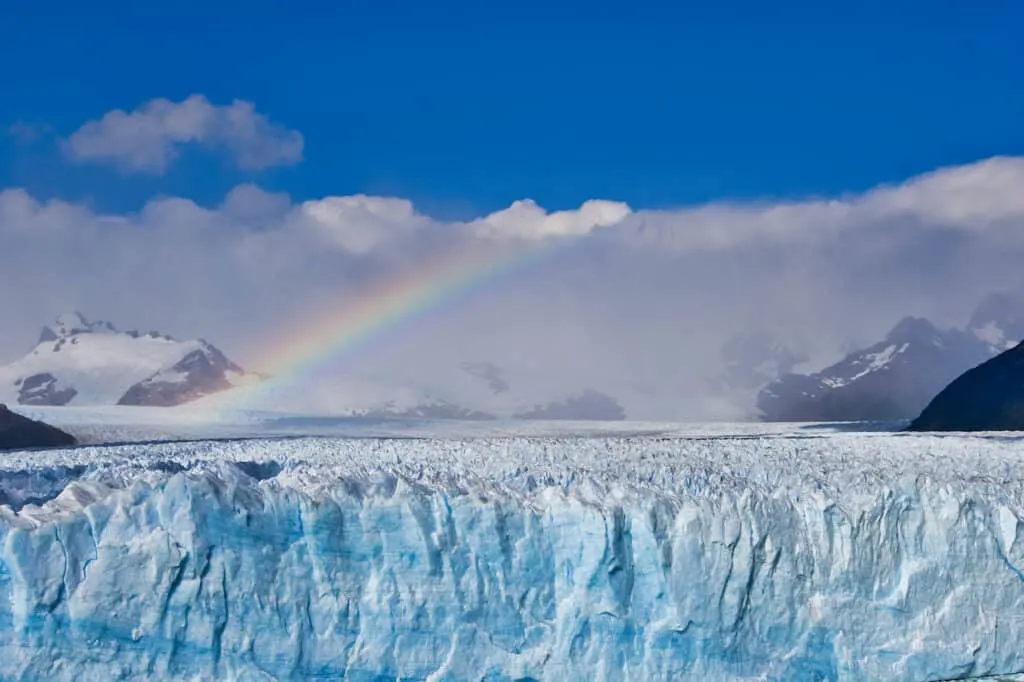 2) How to Get to El Calafate
Before you get to the Perito Moreno Glacier, you first must get yourself to the town of El Calafate.
Heads Up! There is also a TOWN called Perito Moreno. This is NOT the same as Perito Moreno Glacier. In fact, it is hours and hours way. When mapping out your itinerary, be sure that Perito Moreno Glacier is inputted.
Now, to get to El Calafate there are a few ways to go about it. This will all depend on where you are coming from beforehand.
Plane
El Calafate is home to an airport (FTE) that connects to some other major cities in Argentina such as Buenos Aires, Ushuaia, Cordoba, and Bariloche.
If you are coming from any of those spots, simply search for the flights that work for you best. Once you land, simply hop in a taxi (or rent a car), and be on your way into town.
Bus
It is also possible to reach El Calafate by bus. I used the busses frequently in Patagonia to get from place to place and never came across any issues (Busbud is a good resource here!).
Some of the main connections to/from El Calafate include:
There are also longer bus routes from places like Bariloche (1+ day) and the town of Perito Moreno (12+ hours).
Rental Car
The last main option is to drive to El Calafate by rental car. If you are in the middle of road tripping your way through Patagonia, a stop in El Calafate will be the perfect addition to the itinerary.
And by doing so, you essentially will answer the question of how to get to Perito Moreno Glacier – simply drive your rental car there.
Patagonia Itinerary: Feel free to check out some Patagonia Itinerary options for your trip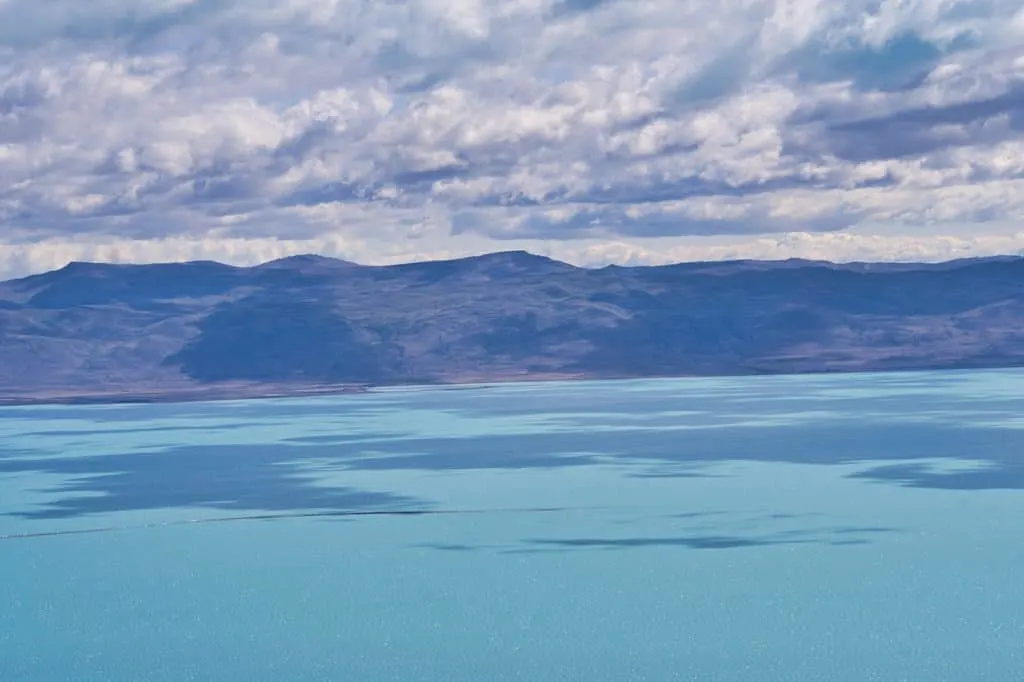 3) Renting a Car for Perito Moreno
What I would consider the most flexible option is renting a car in El Calafate and driving on your own to the Perito Moreno Glacier.
By renting a car you can start early and/or end late, and have the option to walk the boardwalks on your own schedule.
Rental cars can vary greatly in price depending on size, transmission, # of rental days, brand, and more.
On the cheaper end I see car rentals in El Calafate around $60 USD going up to $200+ USD during the peak season.
But in many cases, renting a car can be well worth the cost, especially if you are 4-5 people. Even if you are just a couple of people, the benefit of the flexibility can outweigh the extra cost of the car.
Another benefit to renting a car is that you can explore the rest of El Calafate on your own schedule. Whether that is heading further out of town for hikes or taking a day trip to El Chalten, having a car can go a long way.
Helpful Tip: renting a car will also allow you to stop at some Perito Moreno viewpoint spots along Brazo Rico as you approach the glacier itself. In addition, even if you opt to join a tour, you can still drive to the parking lot on your own, and join the tour from there instead of from town. This can give you flexibility of enjoying the glacier before/after the official tour.
Renting a Car: Feel free to check out Rentalcars.com for a variety of car rental options for your trip.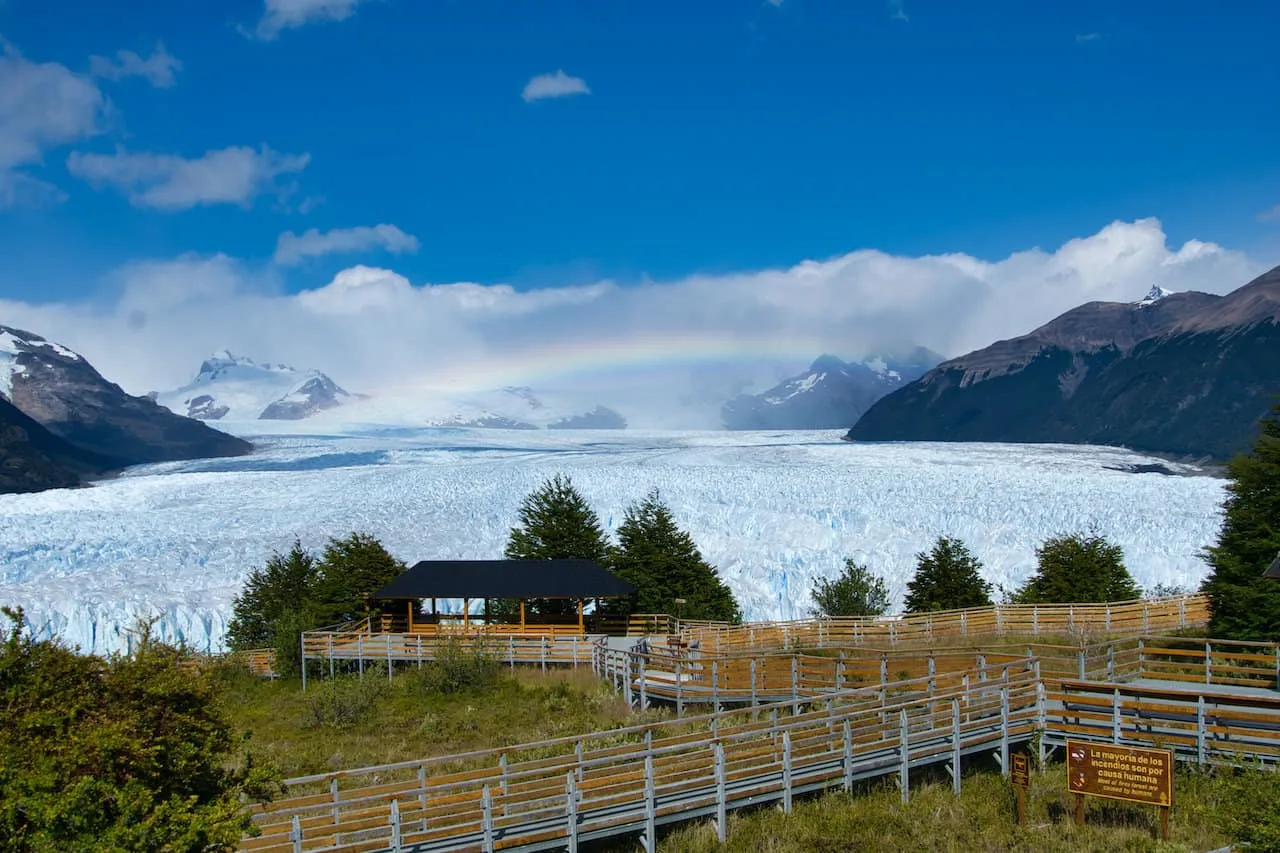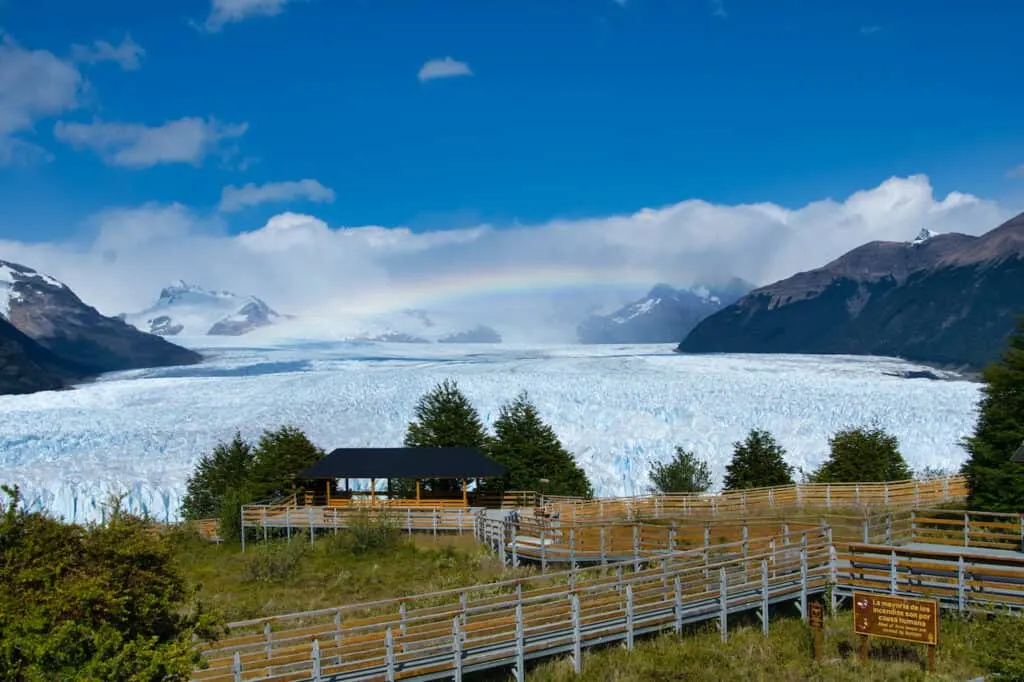 4) El Calafate to Perito Moreno Bus
For those that want to take a bus back & forth to Perito Moreno Glacier, you will find a few different local companies that operate the route daily.
One of the more consistent companies that gets recommended is called Caltur.
I would recommend checking their website for the latest schedules/prices, but the latest I see mentioned includes:
Option 1: 9:00AM Departure / 4:00PM Return
Option 2: 1:00PM Departure / 7:30PM Return
Price: Expect to pay around $40 for a round trip bus ticket
This will give you around 5 hours of exploring the boardwalks, which will be more than enough time to enjoy all the various trails and viewpoints.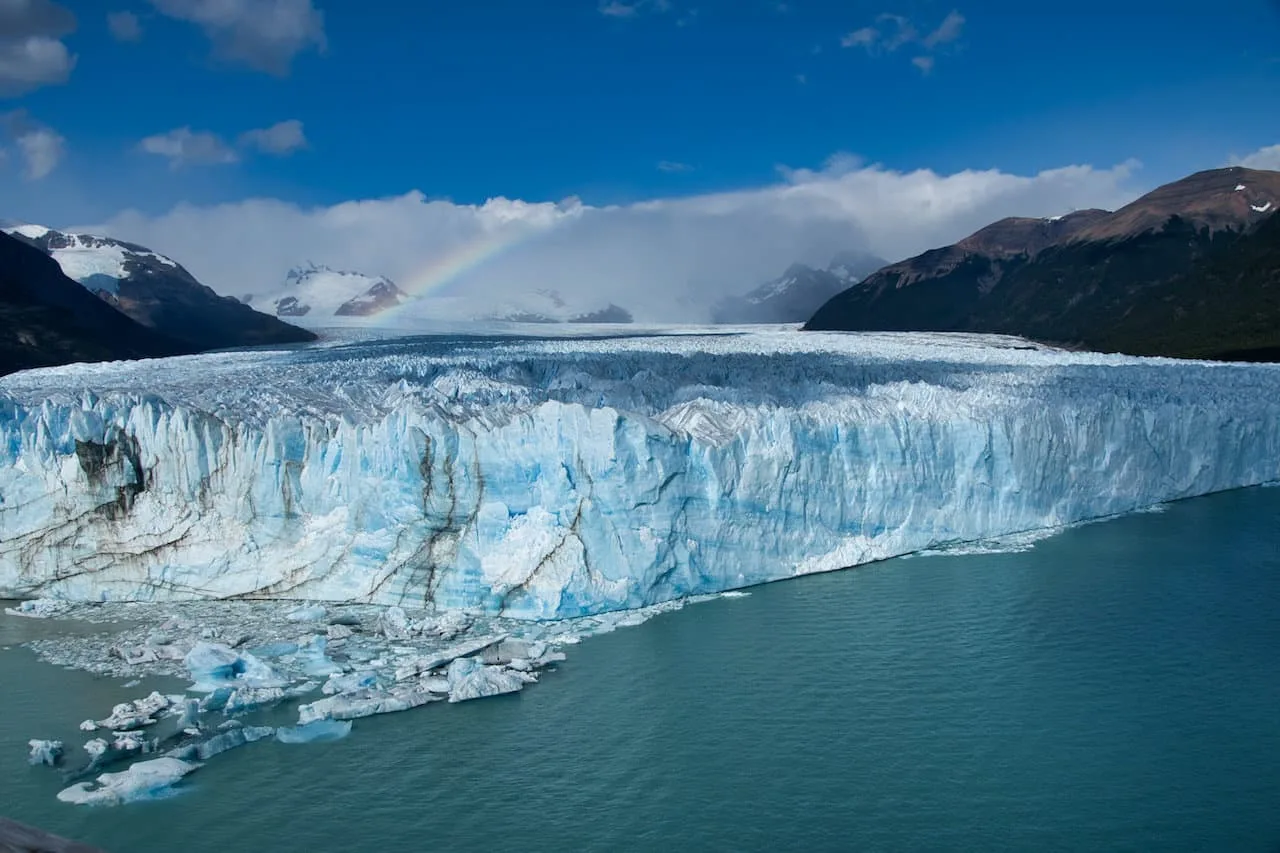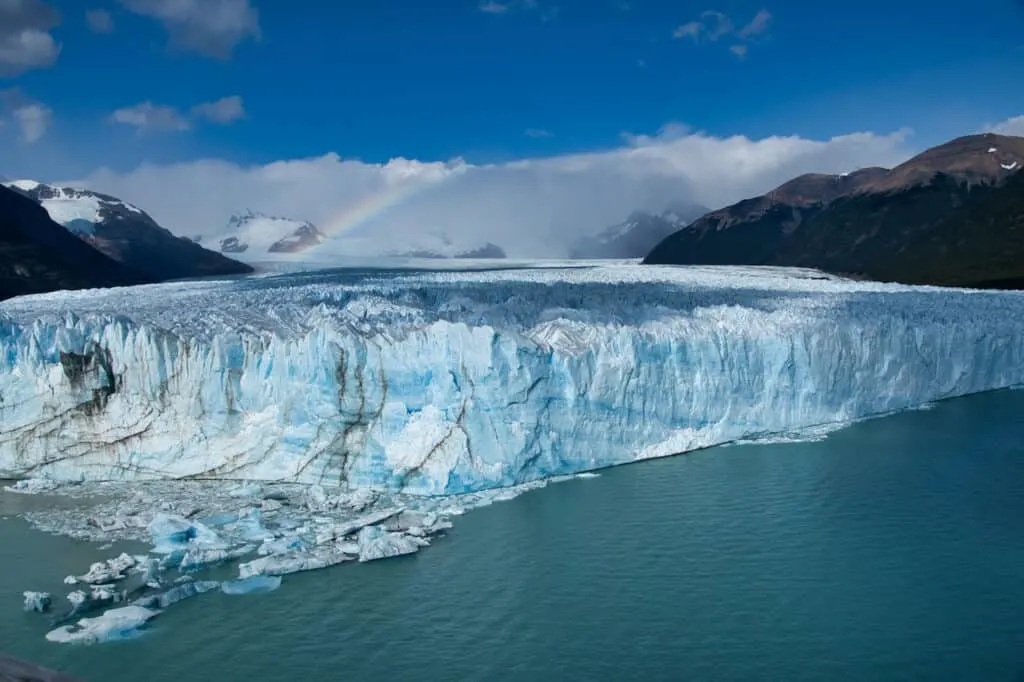 5) Hire a Taxi to Perito Moreno
Somewhat of a middle ground between renting your own car and taking the bus would be to hire a taxi for the day.
In town there are several taxi companies that will offer their services to take you from El Calafate to Perito Moreno Glacier, wait in the parking lot as you explore the boardwalks, and then take you back at day's end.
By hiring a taxi, you will have the ability to still have that flexibility of deciding when to go. But this will come at a cost depending on how long you plan to stay at the boardwalks for.
One taxi company that I have been in contact with is Taxi Remis. They are one of the more highly rated options in the area and are quick to reply.
Expect the round-trip cost with about 4 hours of free time to be around $100 USD.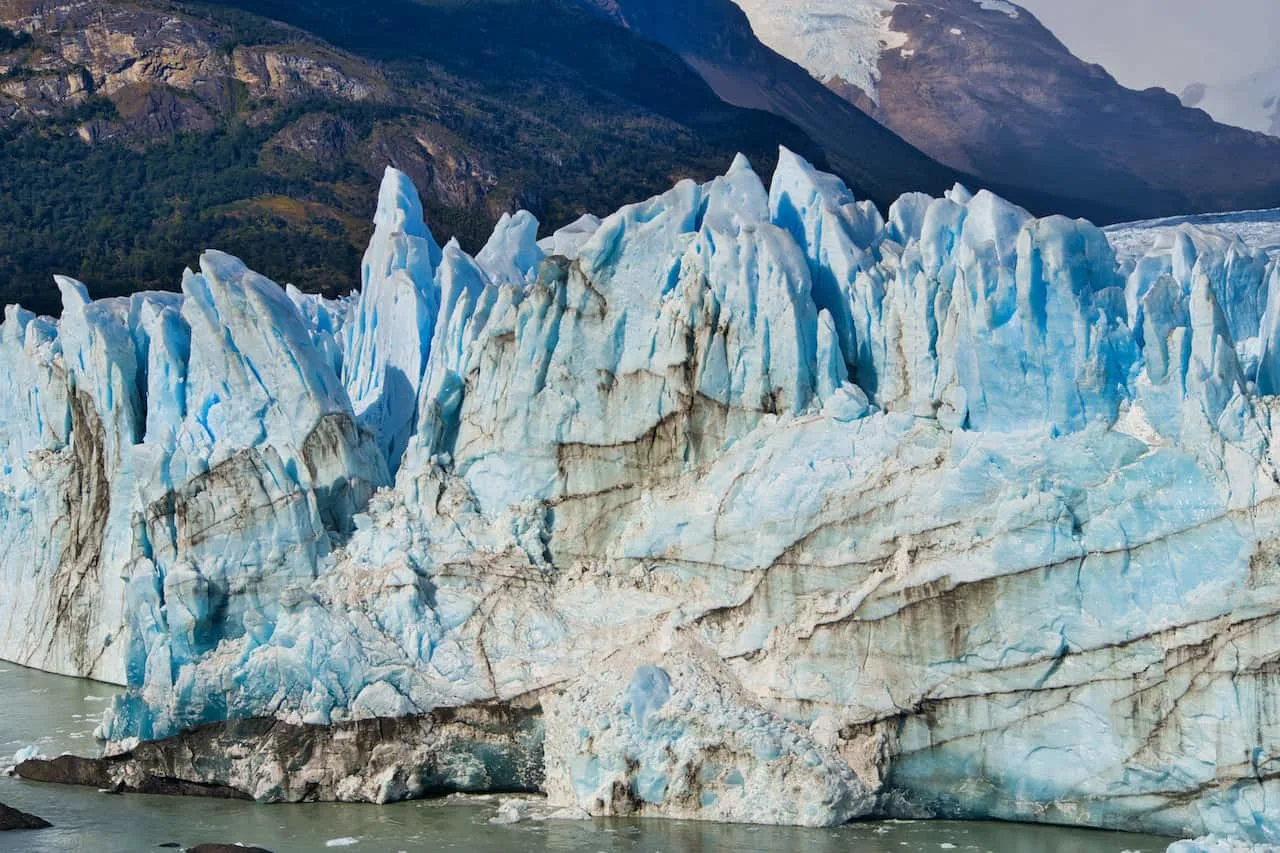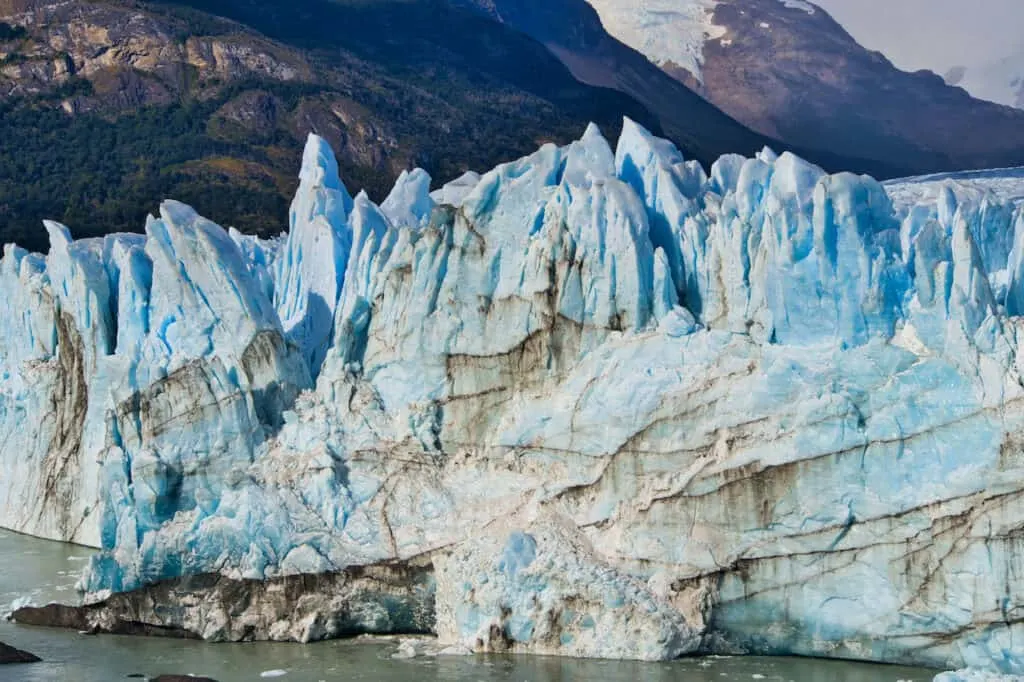 6) Join a Perito Moreno Tour
One of the more popular ways to go about visiting Perito Moreno Glacier is by joining a guided tour. All of these tours will also include transportation to and from El Calafate.
So, for an all in one price you will have transport taken care of for you in addition to having some helpful guides along the way.
Now, when it comes to tours there are several different options to consider depending on what you are most interested in.
Learn More: Check out this overview that deep dives into the various Perito Moreno Tours that are offered
Boardwalks & Boat Tour
The most popular option when it comes to visiting Perito Moreno Glacier is to join a Boardwalks & Boat cruise tour. These tours will take you from El Calafate to the Perito Moreno Glacier along with a helpful guide to teach you all about the area.
Once at Perito Moreno, you will be given time to walk around the network of boardwalks overlooking the glacier.
In total, there are 5 main trails to choose from that range between 30 minutes in length to 1.5 hours. It is also easy to combine several of these into one longer walk for those that want to see different angles of the glacier.
The standard tour also gives you an optional add on to join a one hour boat tour in the waters directly in front of the glacier. So, if that is something you are also interested in, these tours offer the best of both worlds (land and water).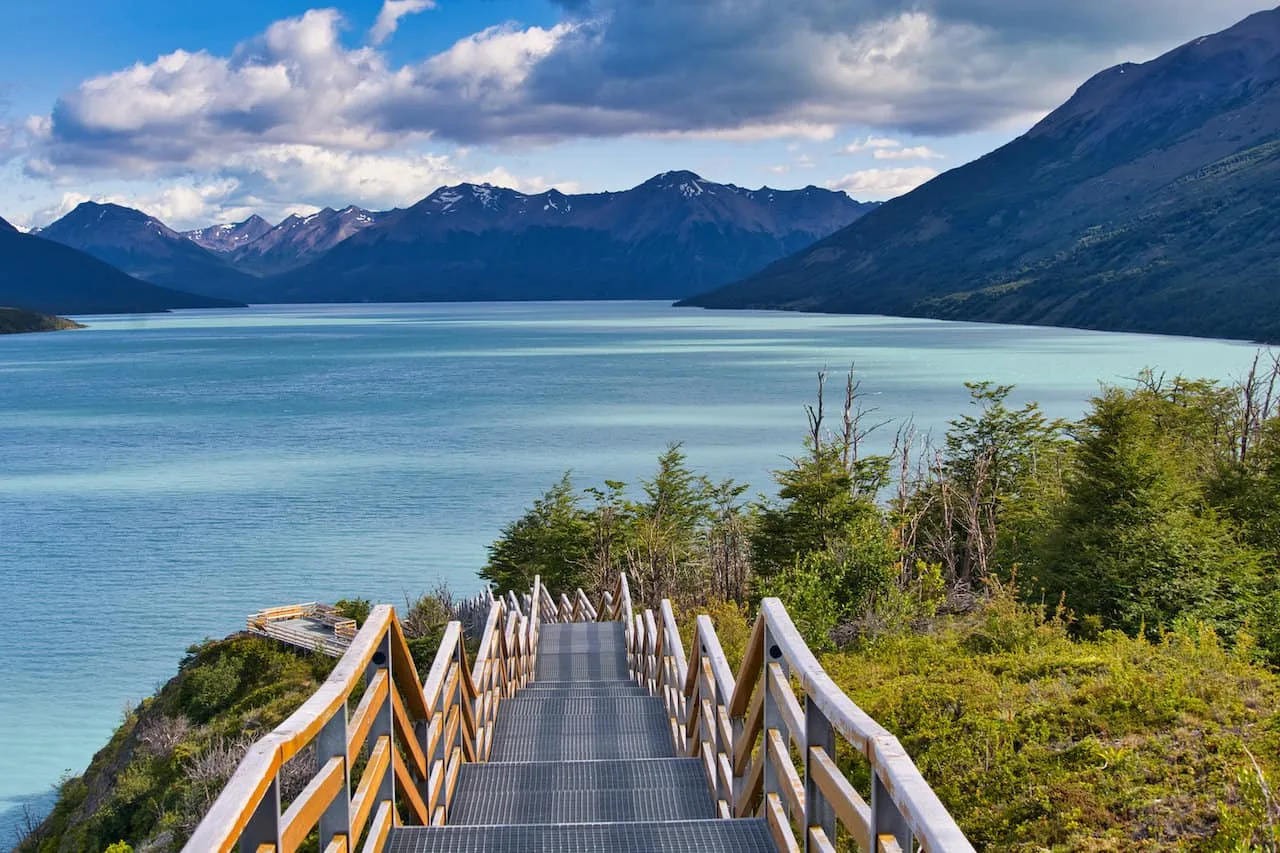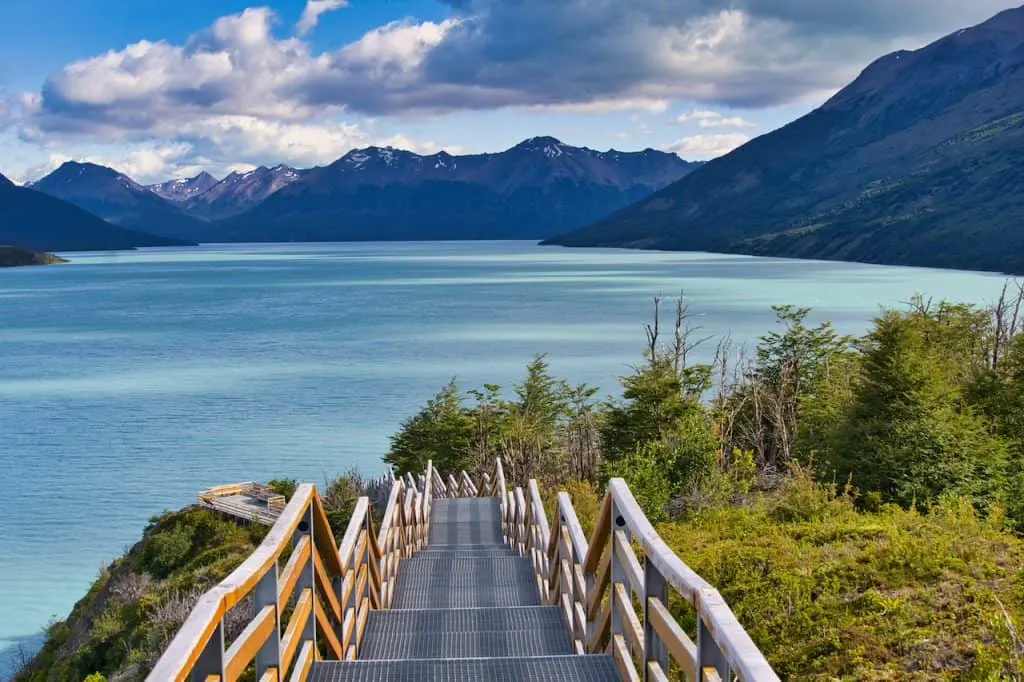 Perito Moreno Glacier Trek
Instead of simply viewing the glacier from afar, why not hike on the actual glacier itself! During a Perito Moreno Glacier trek, you will get the chance to experience the glacier firsthand as you put on crampons and walk all along the ice.
There are two different options to consider for a glacier trek – Minitrekking and Big Ice.
The main difference between the two is the amount of time spent on the ice. Minitrekking offers around an hour of ice time while Big Ice offers 3 hours.
You can learn much more about each option in the two guides I put together: Minitrekking & Big Ice.
Note that although the focus of these tours is the glacier hike, there is more to them. Each tour will offer 1 hour of boardwalk time in addition to a 20-minute boat ride across the lake to the glacier hike starting point.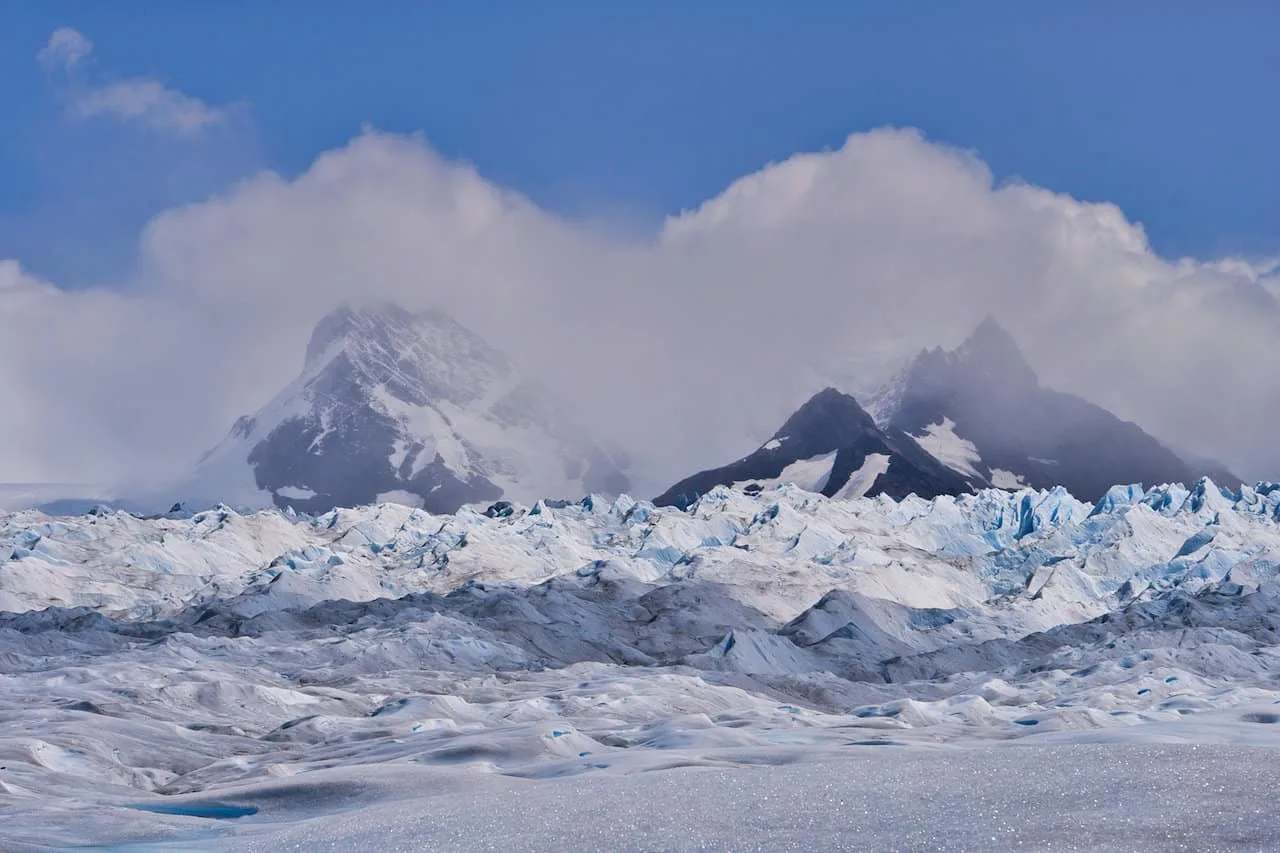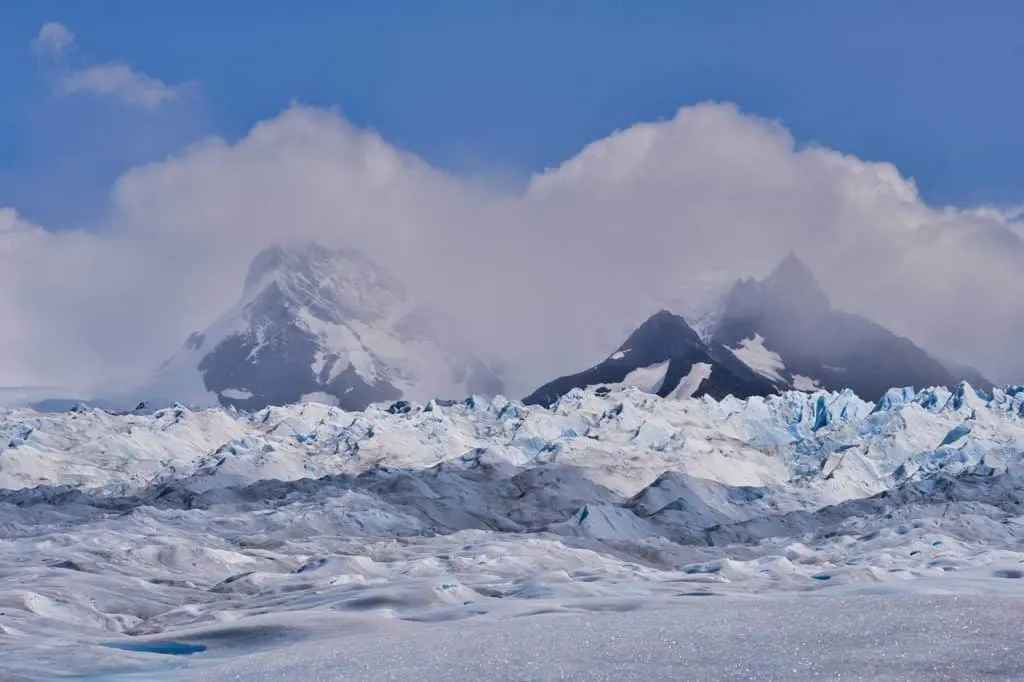 Perito Moreno Kayak
Lastly, you can join a kayaking tour from El Calafate to Perito Moreno.
A kayak tour will give you the chance to paddle through the waters overlooking Perito Moreno Glacier in addition to spending some time on the boardwalks.
At the end of the day, if you choose to do a tour, then you shouldn't worry too much about how to get to Perito Moreno Glacier. Transport will be taken care of for you and it will just depend on what type of tour you are most interested in joining.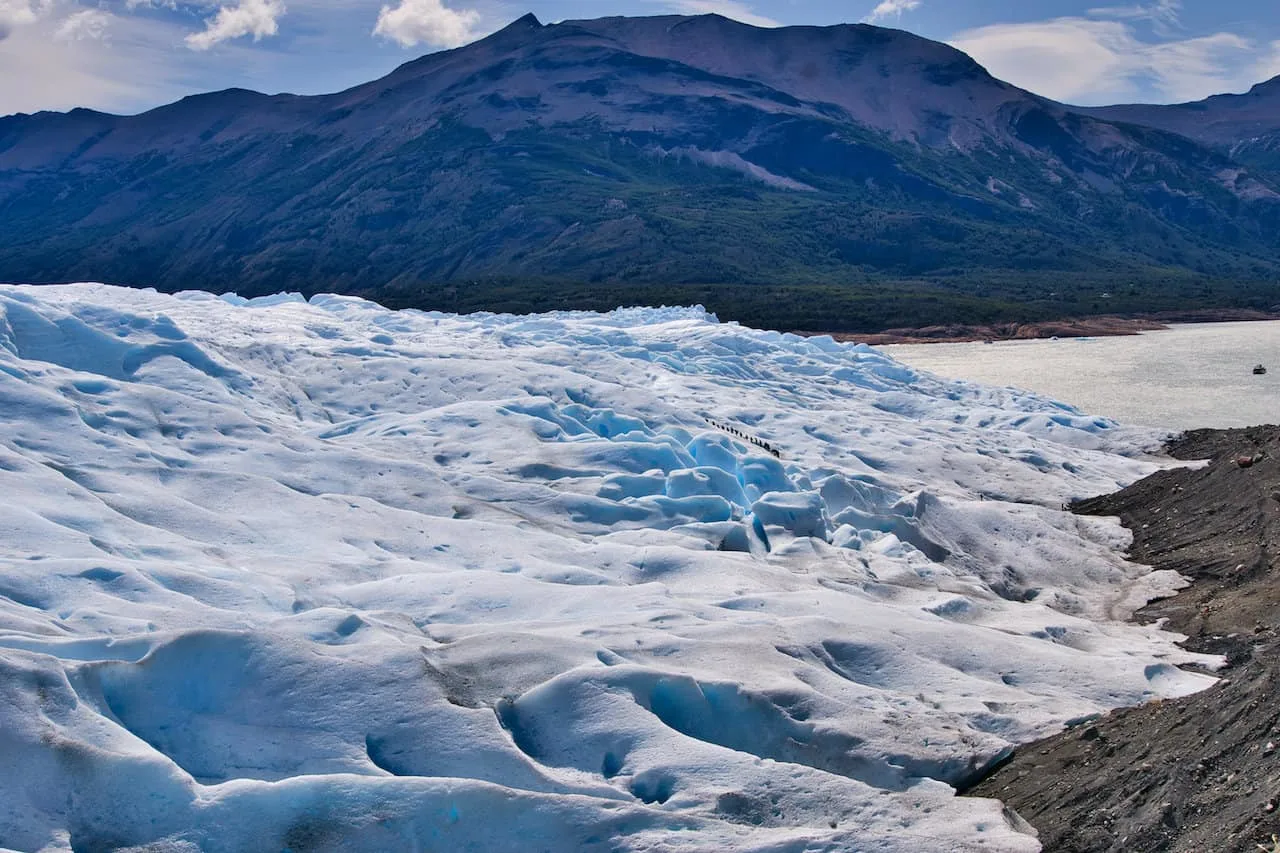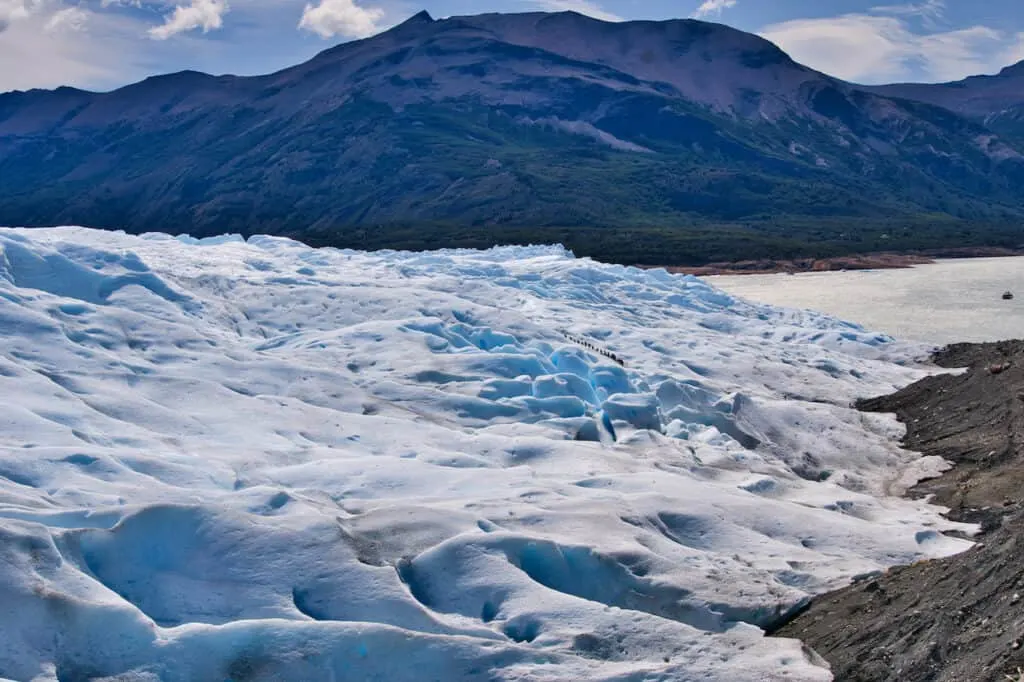 7) Hitchhiking to Perito Moreno Glacier
Last but not least, the most cost beneficial way to get to Perito Moreno Glacier from El Calafate will be by hitchhiking your way there.
This is no guarantee and it is not meant for everyone. But if you are able to find a ride, then you are looking at a budget friendly day out to the glacier.
Heading west out of town is Route 11. I would recommend getting closer to the edge of the town center, hold up a sign for "Perito Moreno Glacier" and hope for the best.
On the way back, you will just need to ask around the parking lot and see if anyone is willing to give you a ride.
I did witness a fair share of successful hitchhiking done in Patagonia, so if you are up for it and want to save some money, go for it!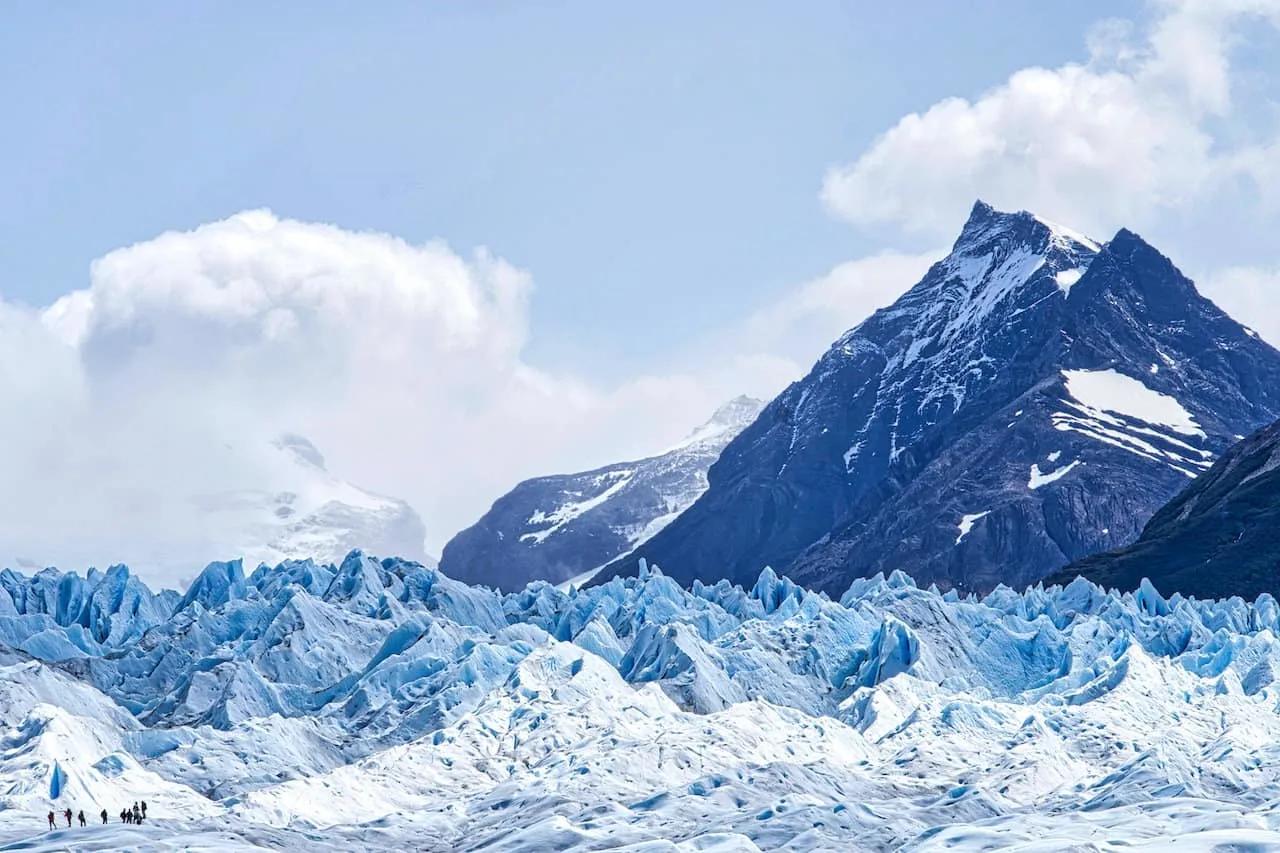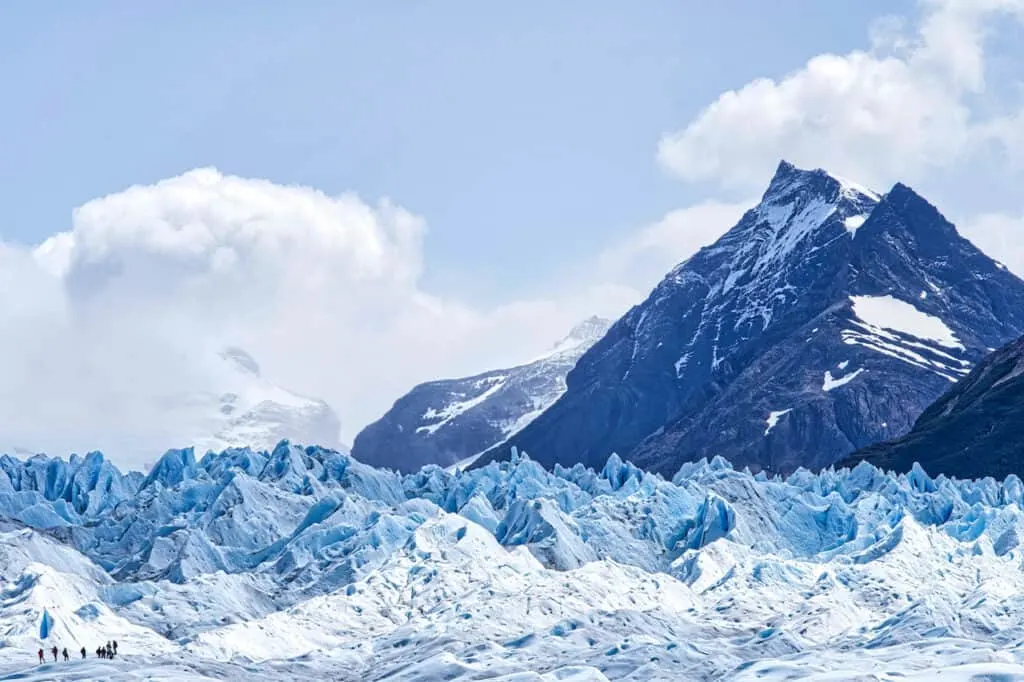 8) Perito Moreno Hours
Now, if you are heading to Perito Moreno on your own, you may be wondering what are the opening hours.
Below are the latest hours for Los Glaciares National Park:
September to April: 8:00AM – 6:00PM
May to August: 9:00AM – 4:00PM
Now, while those are the entrance hours, the closing times are 2 hours after that (8:00PM / 6:00PM). So, as long as you make it through the entrance before closing time, you can still stay 2 hours past closing.
Since the Perito Moreno boardwalks can get quite busy, I would recommend an early morning or later afternoon visit. This way you can enjoy the boardwalks a bit more without the crowds.
9) Los Glaciares National Park Cost
To see Perito Moreno Glacier, you must enter Los Glaciares National Park. The entrance to the National Park is about an hour away from El Calafate, with entrance gates and the ticket office set up in the middle of the road.
The entrance fee for the National Park costs around $25 USD for a single day ticket.
You can also opt for a two day pass which will give you 50% off on the second day of a visit. The use of the 2nd day can be made up to 72 hours after the first entry.
Note that most tours do not include the entrance ticket in the tour price. You can save time by just purchasing tickets online beforehand, or pay in cash at the entrance.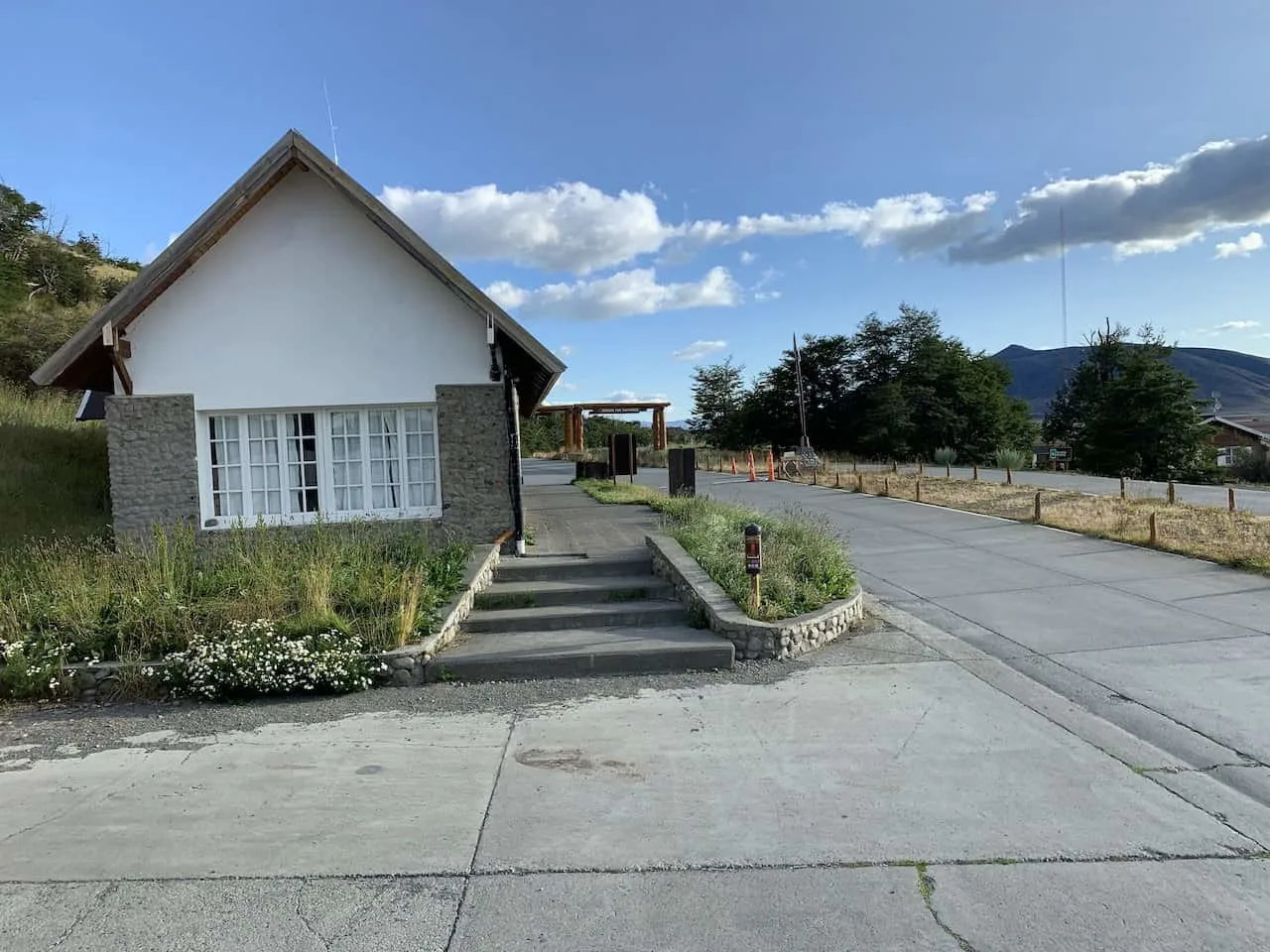 10) Where to Stay in El Calafate
As mentioned at the very beginning – when it comes to places to stay around Perito Moreno, the top choice is going to be El Calafate.
You will find hotels within walking distance to town center and also some that are further out from town. If taking part of a tour (like to Cerro Frias), most of them do pick people up directly from hotels.
Below you can find some highly rated and reviewed hotel options to choose from during your trip to El Calafate. During high season, top options can sell out.
I would recommend booking your accommodation as soon as you know your dates: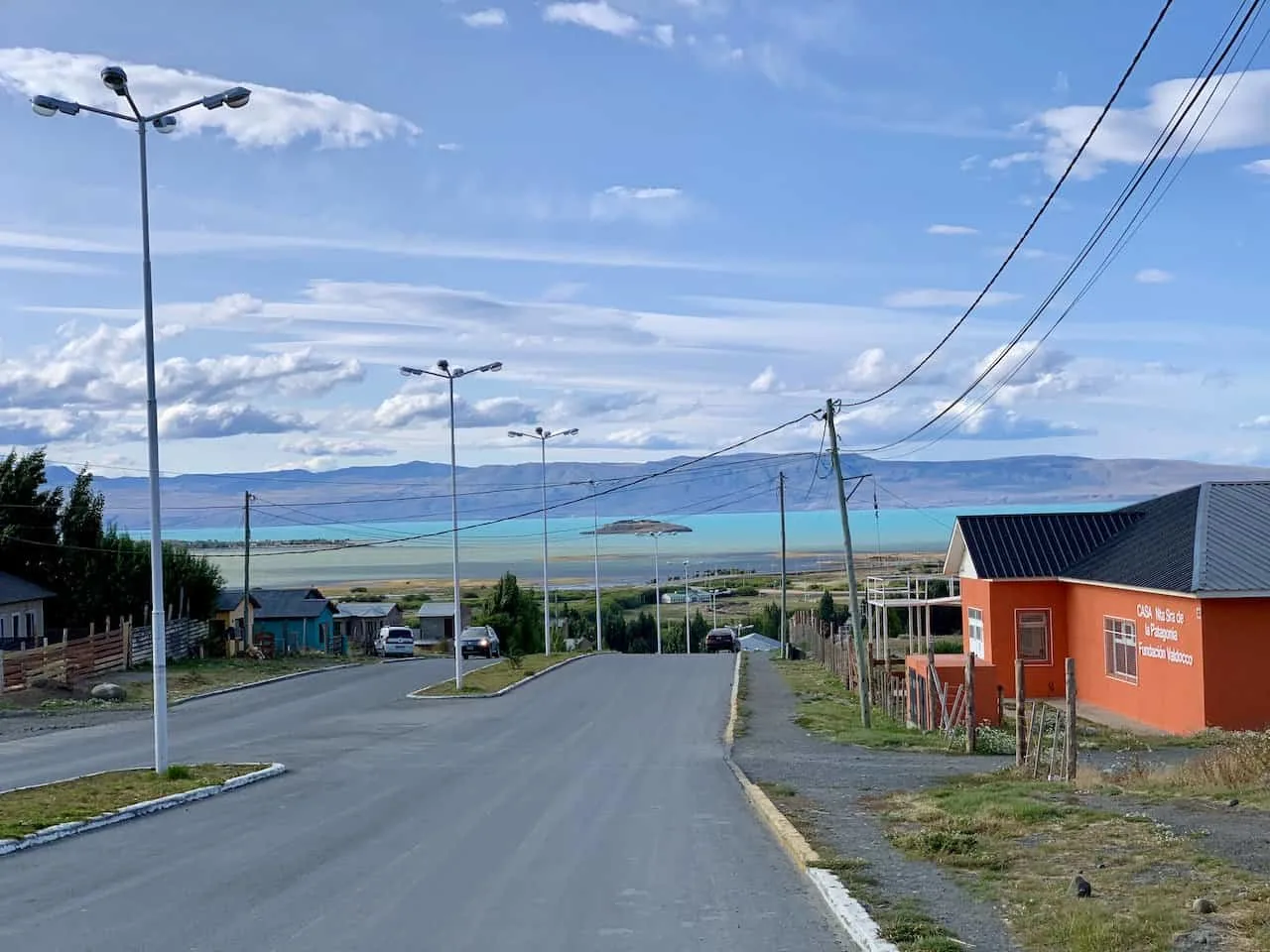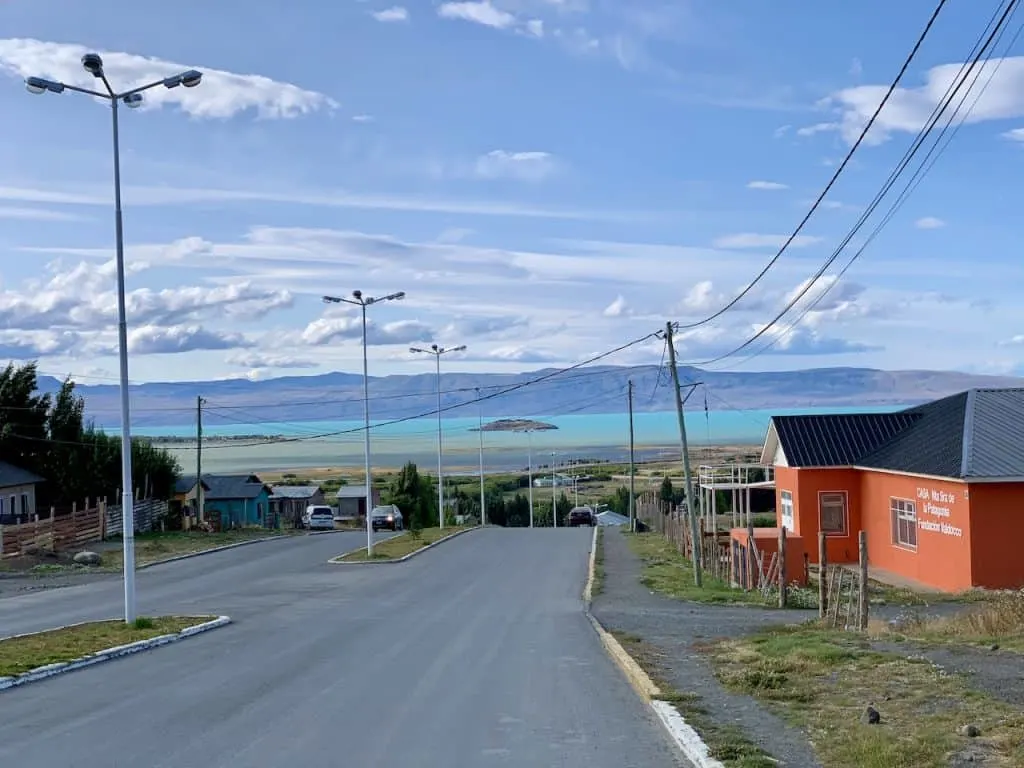 11) El Calafate to Perito Moreno Map
If you want to get a better idea of the route between El Calafate and Perito Moreno, check out the map below.
Also highlighted as some of the boardwalks and glacier treks that you can take part of during your time there.
That about does it for an overview of how to get to Perito Moreno Glacier from El Calafate. If you have any questions or comments, be sure to add them in below.
Also, be sure to check out the other Patagonia itineraries and guides up on the site.
Have fun out there and safe travels!