Just outside of the city of Ubud you will find one of the most unique waterfalls of Bali. While not the tallest of falls, the Kanto Lampo Waterfall flows off of multiple rock levels down into the river below.
You can enjoy your time here, swimming in the river and climbing up the rock face as you experience what this waterfall has to offer.
This guide will go over what to expect at Kanto Lampo and how to go about your day there.
* Affiliate Disclosure: This post may contain affiliate links, which means I may receive a commission if you make a purchase through the links provided, at no additional cost to you. Thanks for supporting the work I put into TripTins!
1) Kanto Lampo Waterfall Map Location
The Kanto Lampo waterfall is a 20 minute drive east from the city of Ubud. Below is a Google Maps view of the route that you can take from Ubud to Kanto Lampo.
When searching in Google Maps, the name of the waterfall will be marked as "Wisata Air Terjun Kanto Lampo".
2) How to Get to Kanto Lampo
There are a few main ways to go about your time to Kanto Lampo – full day driver, taxi, tour, or scooter. Below I will touch on each option in a bit more detail.
Full Day Driver
If you are looking to enjoy Kanto Lampo as part of a full day tour around the Ubud area, then hiring a driver for the day is a great option. For around $50 USD, you can head to the waterfall and many other attractions near Ubud.
» You can take a look at day 1 of this Ubud Itinerary I put together to learn a bit more about the other attractions nearby.
Taxi
If you are just looking to head to Kanto Lampo and not any other places, you can easily get a taxi from Ubud to take you to Kanto Lampo, wait for you, and then bring you back to Ubud. Expect the cost to be around $15 USD round trip.
Scooter
The last option here is to hire your own scooter for your time in Ubud. While the cost to rent a scooter is pretty cheap (around $5 – $10 a day + gas), I would only recommend you doing so if you are confident driving the roads on your own.
Accidents happen frequently among those inexperienced drivers so don't rent a scooter if you haven't done so before.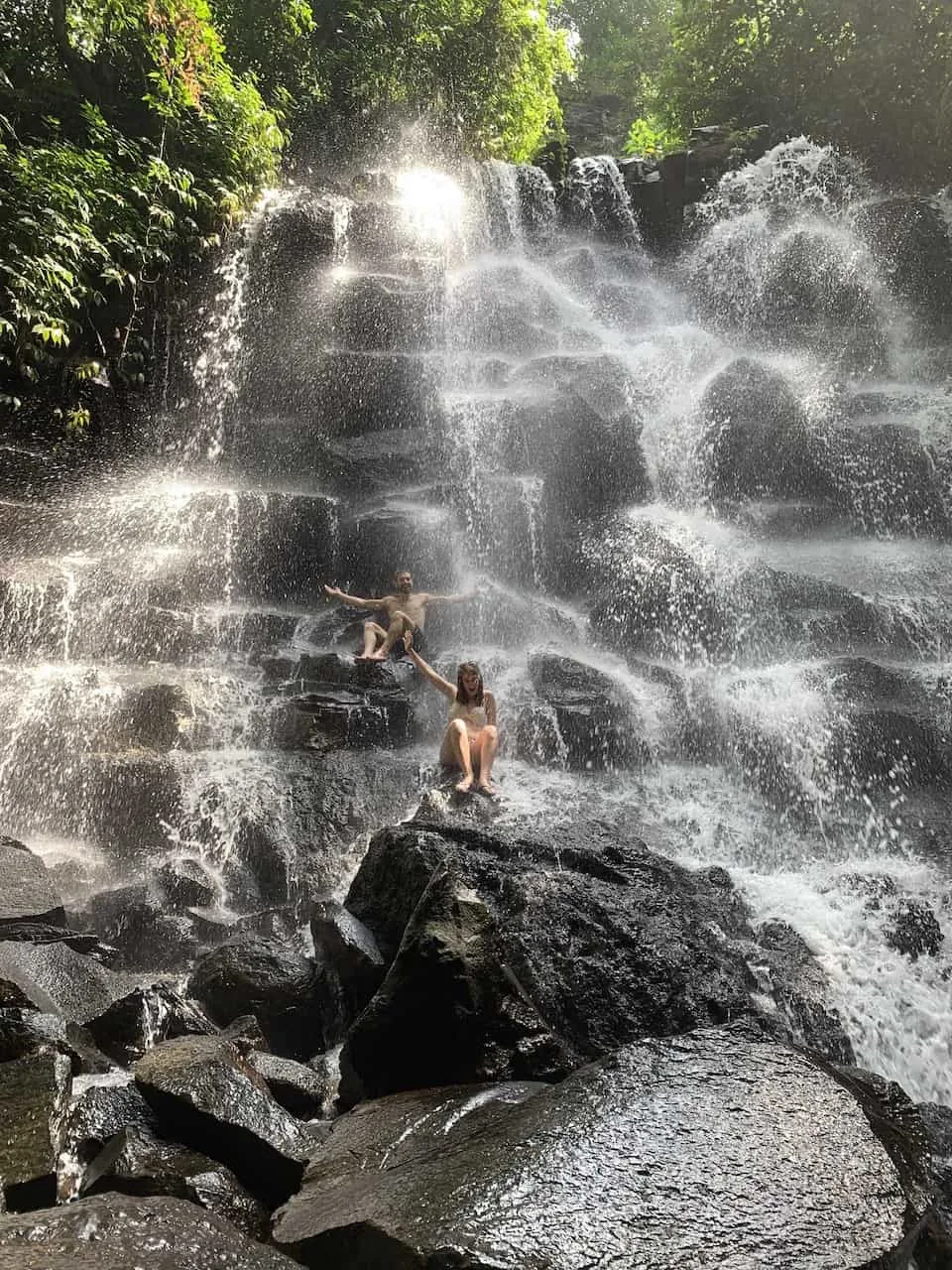 3) Where to Stay in Ubud
As Ubud is one of the more popular destinations to visit on Bali, there are a ton of different options to choose from.
You can decide to stay within the city center itself and be in close proximity to all the restaurants and shops or you can decide to stay a bit further out of town in the serenity of the rice fields and surrounding nature.
By doing so you may not be within walking distance to the center but you will have quite a relaxing experience. Below are some highly rated recommendations by price point for both options:
City Center | Outside City Center
4) Kanto Lampo Waterfall Quick Facts & Tips
» The waterfall costs 20.000 IDR ($1.50 USD) per person, which includes the cost of parking.
» The entrance is open from 7AM -5PM however, I have seen differing hours for the waterfall. When you arrive in Bali I would recommend you double check with your hotel or tour operators for the latest hours.
» Either way, I would advise for you to reach the waterfall as early as possible to avoid the crowds. Since it is such a popular spot and located pretty close to Ubud, it has its fair share of visitors each day. By arriving earlier on, you will get to enjoy the waterfall without the crowds.
» Avoid the rainy reason in Bali (~November to March), as the waterfall may be closed to higher water levels and you may not get to fully enjoy the rest of what Bali has to offer.
» You will find free lockers and changing rooms before heading down to the waterfall. I would advise using the lockers here if you have any belongings, if you don't want to worry about getting anything wet.
At the bottom of the waterfall, you will need to rely on finding a rock on the side to put down anything you may have.
→ Check out some of the other top Indonesia waterfalls to add to your trip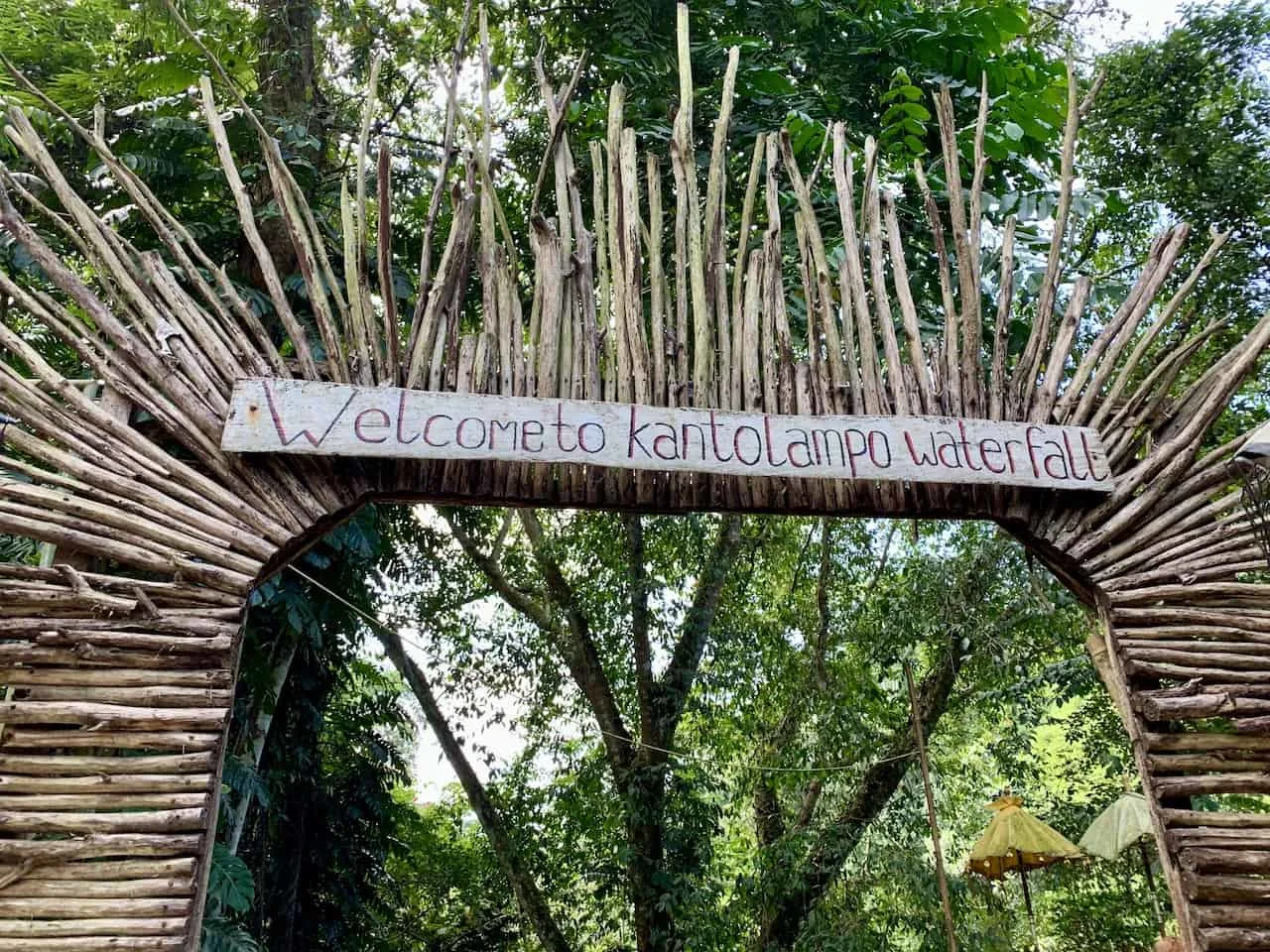 5) Kanto Lampo Waterfall Experience
After arriving at the parking lot, just follow the signs to the entrance point where you will come across the booth to pay the entrance fee. You will also find the nearby bathrooms and changing right across the way.
Once you are all set, continue the 5 minute walk down the stairs towards the waterfall area.
As you get closer to the river area, you need to be very careful as the stairs can get pretty wet and slippery. You can then exit the stairs into the water and enjoy the waterfall from down below.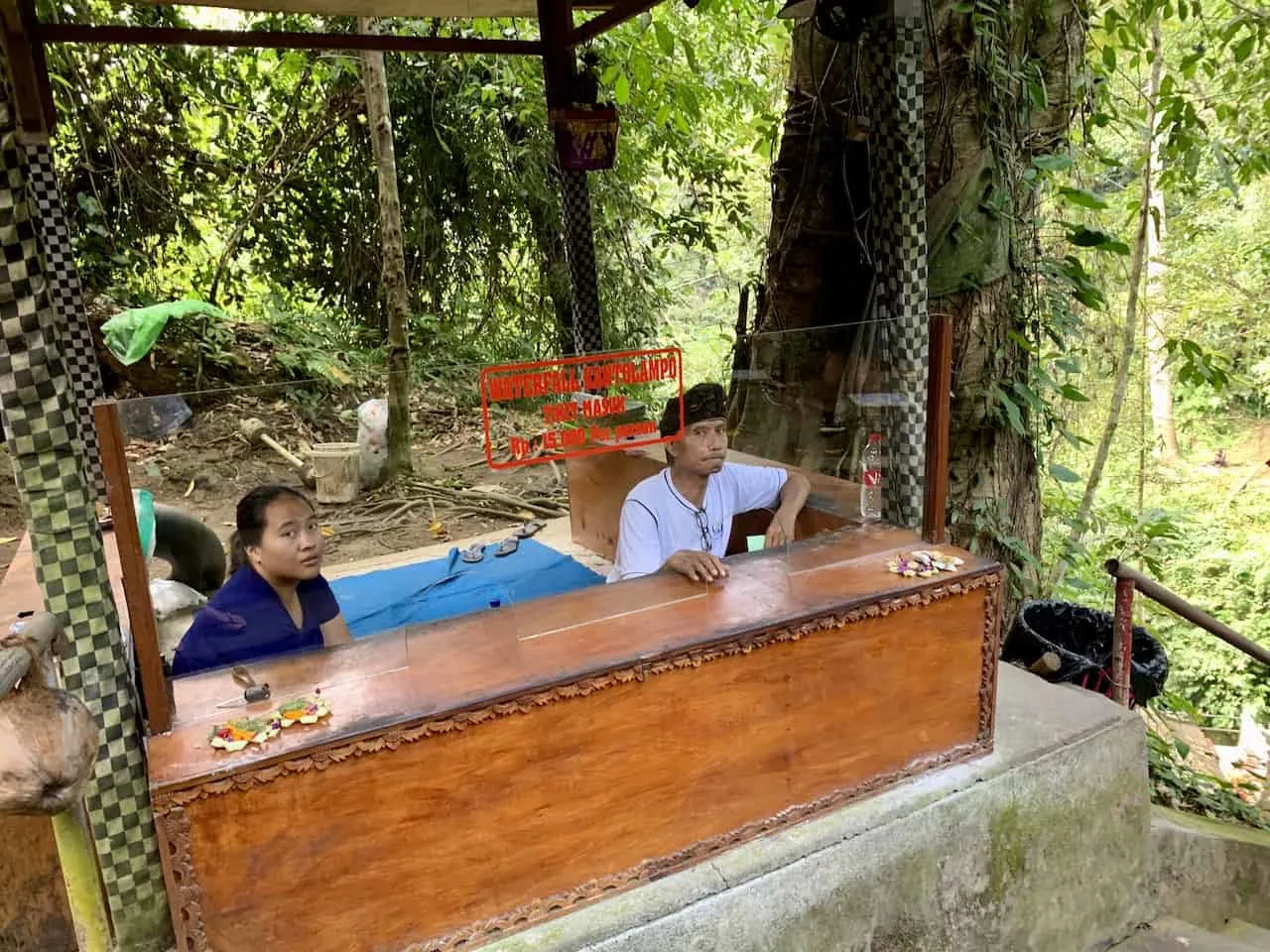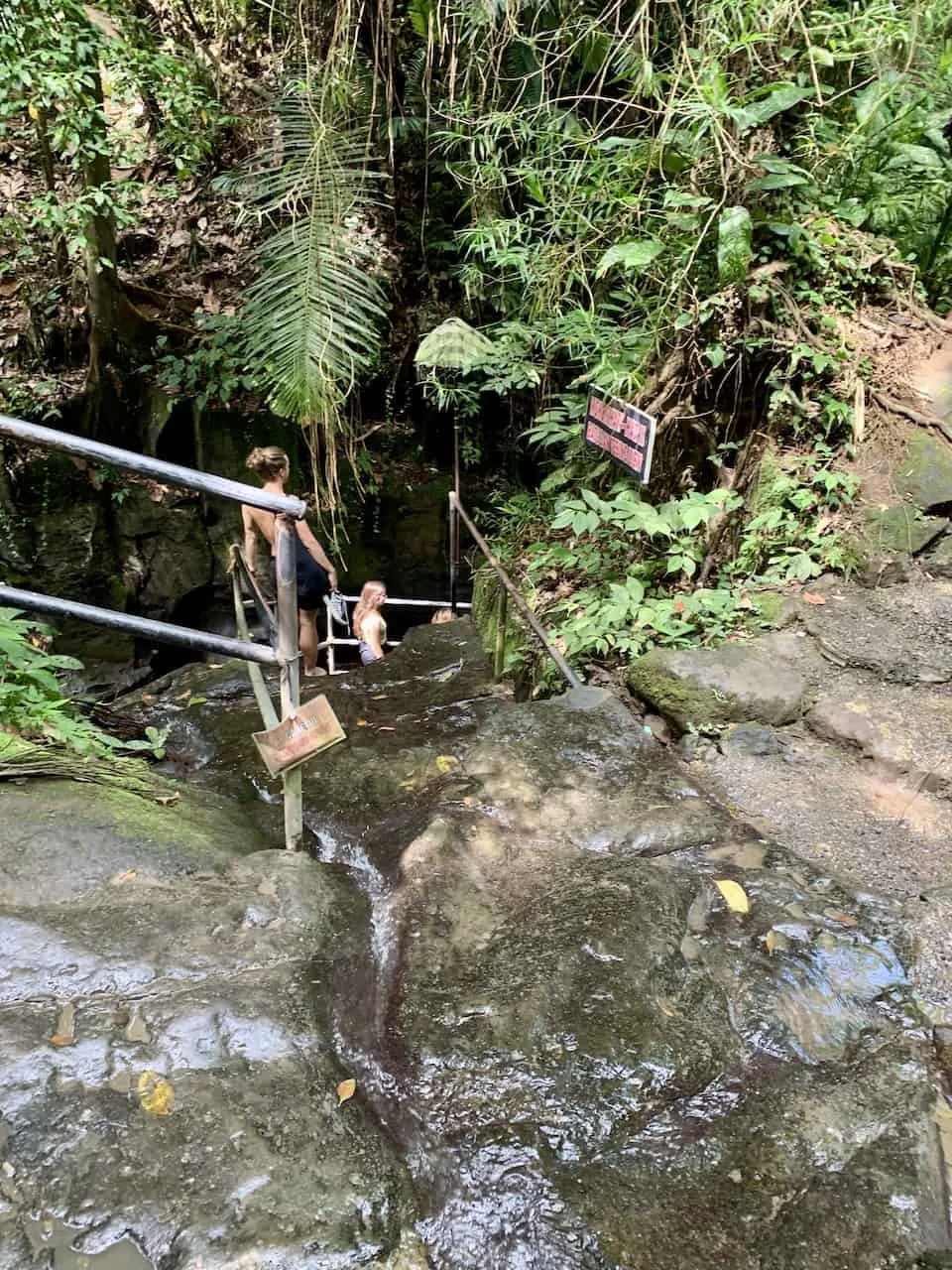 If you want to get some photos of yourself on the waterfall, just carefully make your way up a couple rock levels. While the rocks are obviously wet, they do have a pretty good grip for you to stand and sit on.
After enough time enjoying the waterfall, exit the water and head back up the stairs to the entrance area, where you can pick up anything you might have left in the lockers.
From there you can either continue back to Ubud or head off to the next destination on your day trip.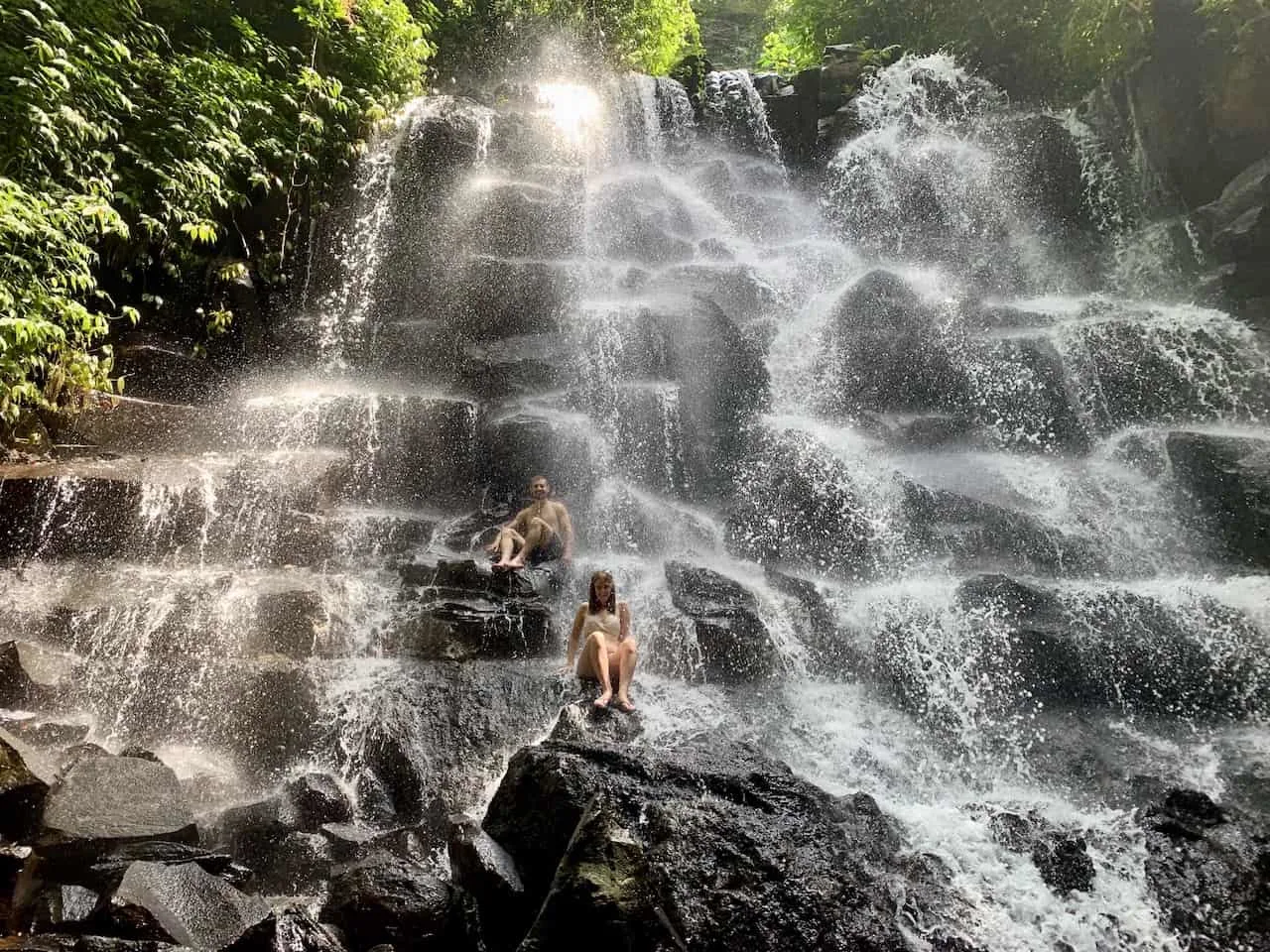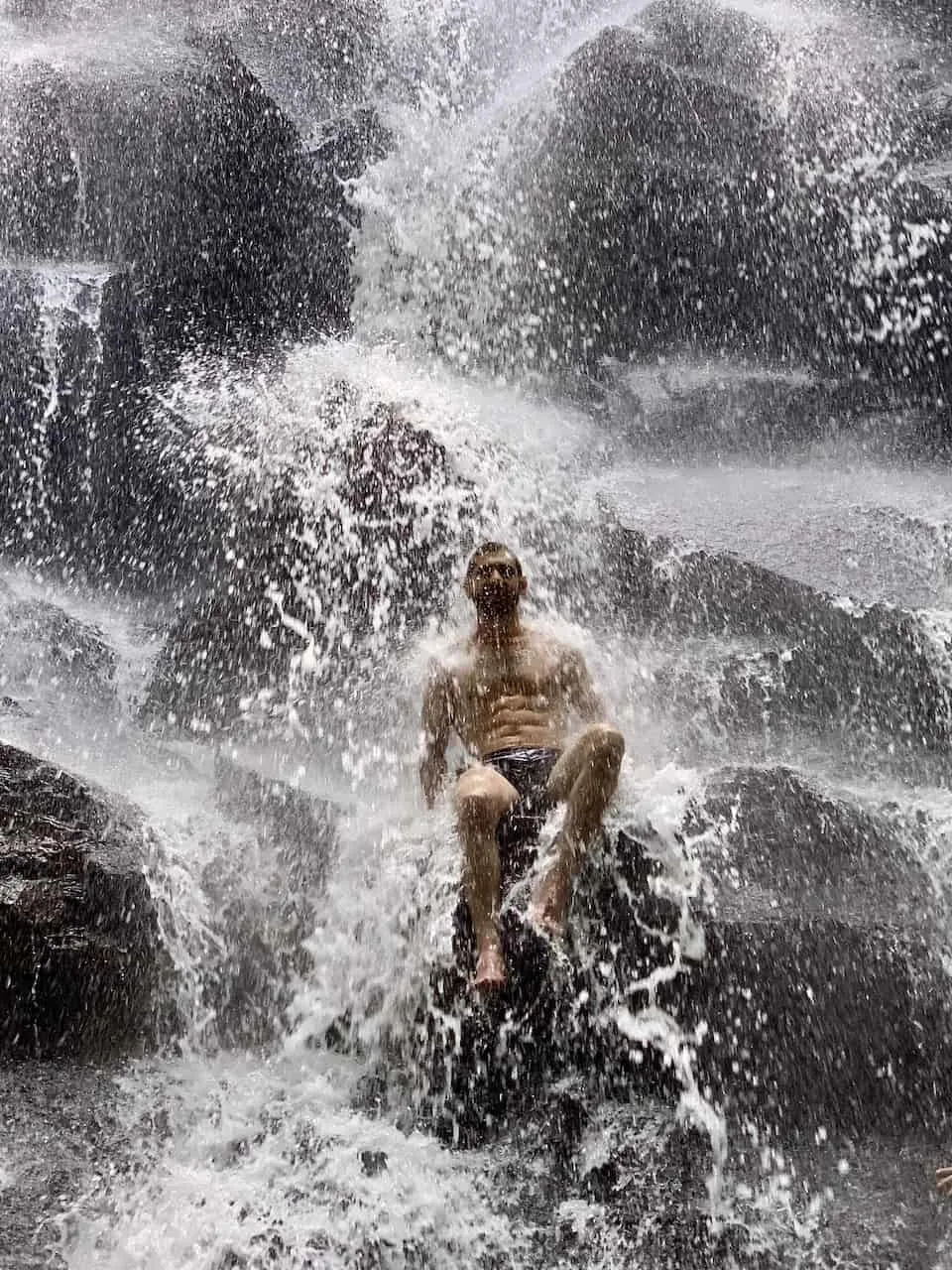 6) Explore the Northern Bali Waterfalls
If you enjoy waterfalls and want to explore some more on the island of Bali, I would recommend spending a couple days up north by the Munduk area.
Here you will find plenty of waterfalls to visit. Below are some of the ones I visited along with a guide to walk you through what to expect at each one.
I hope this short guide has helped you out a bit more with your trip planning to the Kanto Lampo waterfall of Ubud. If you have any questions or comments, feel free to write them in below.
Also be sure to check out the other Indonesia itineraries and guides up on the site! Have fun out there and safe travels.