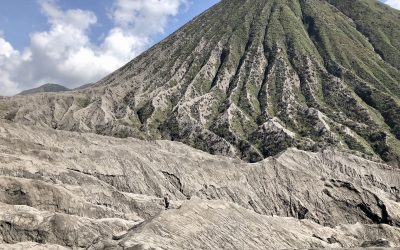 Hands down, one of my favorite places I have visited over the years is the island of Java in Indonesia. While many people skip over Java for the beaches of Bali or the Gili Islands, they are missing out of some of the best that the country has to offer. From historic...
read more
Exploring the Kabut Pelangi Waterfall of East Java
While there are several stunning waterfalls to explore in East Java, Indonesia, I must say that the Kabut Pelangi waterfall is one of the must visits in my book. Not only will you have the chance to enjoy the view of Kabut Pelangi from afar, but...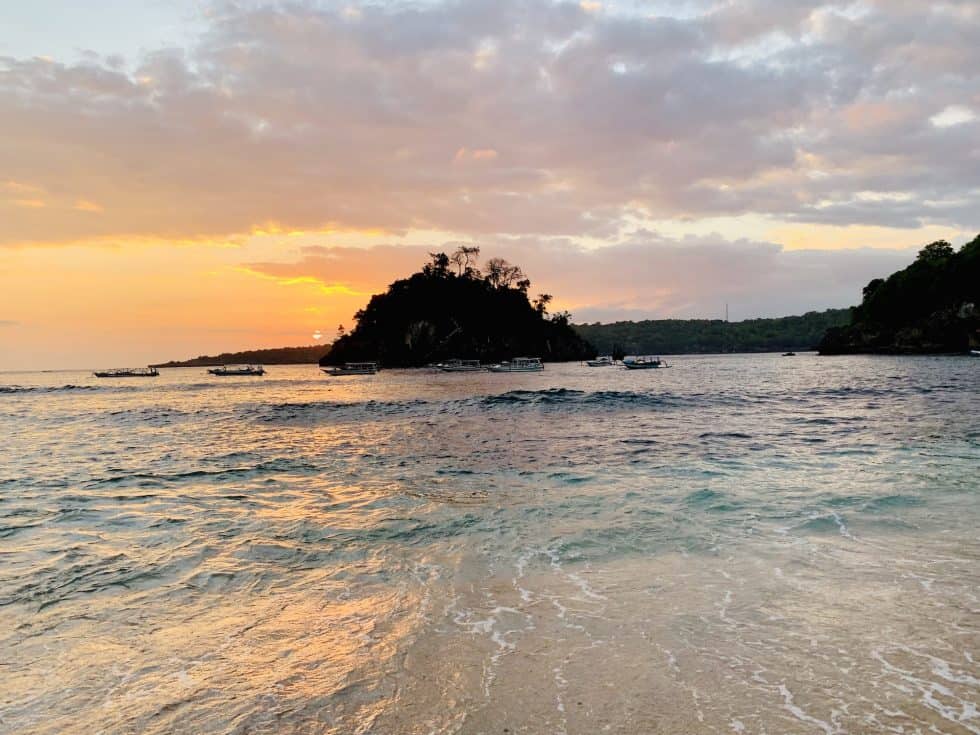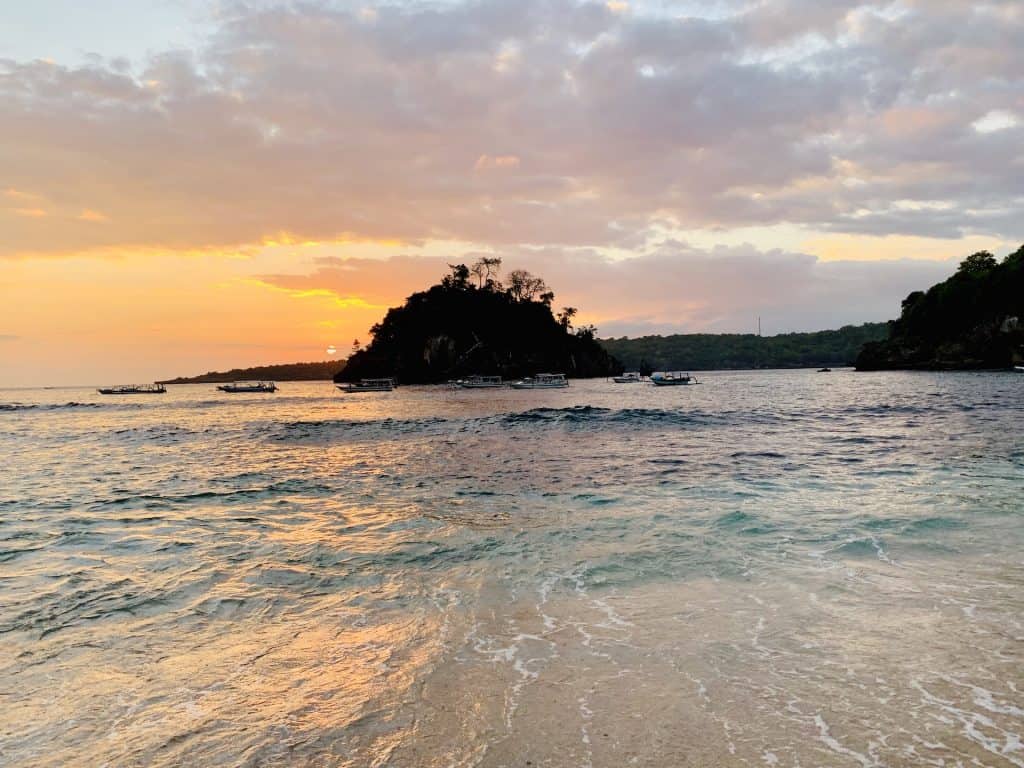 A Guide to Crystal Bay Beach of Nusa Penida
There is no better way to end a day of exploring Nusa Penida than enjoying a sunset at Crystal Bay Beach on the western side of the island. When it comes to sunset spots on Nusa Penida, this is one to choose. Whether or not you head over to...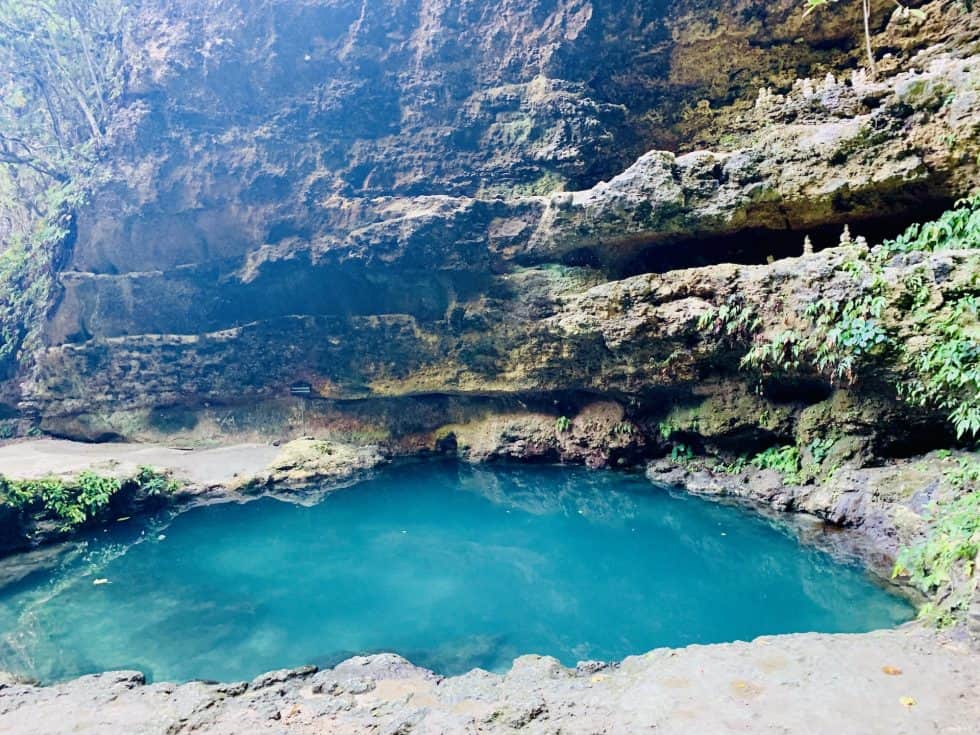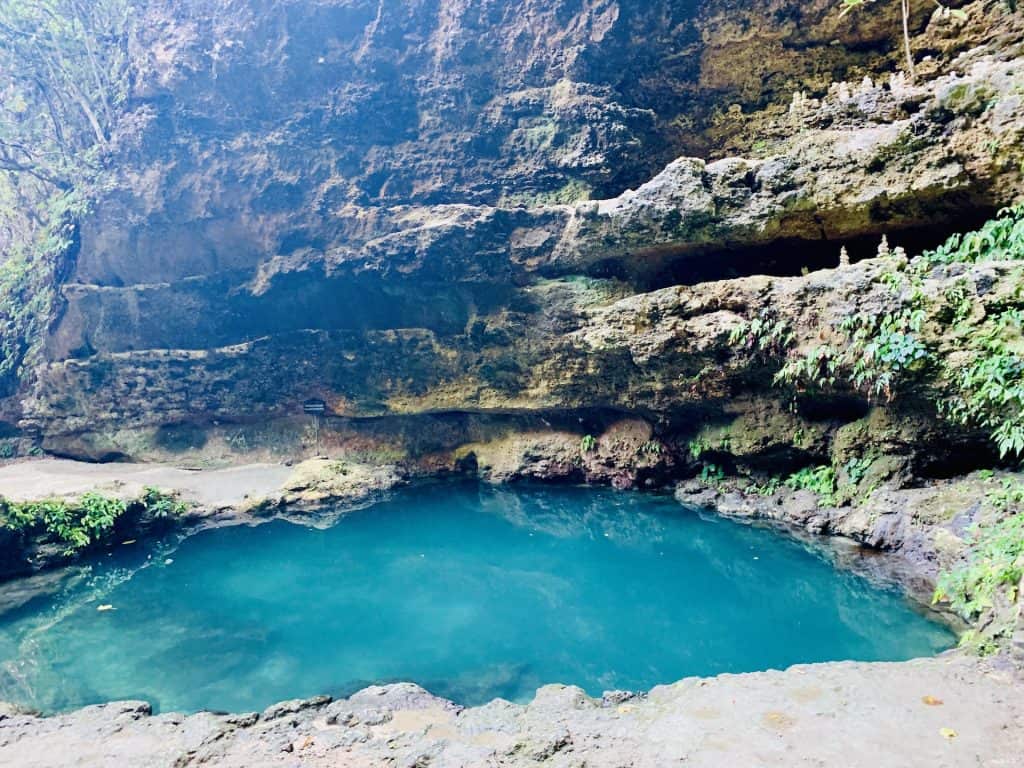 Tembeling Beach, Forest & Natural Pools of Nusa Penida
Since I was spending a few days on Nusa Penida, I knew I wanted to head to some beautiful natural attractions a bit off the main tourist path. After coming across the Tembeling Beach, Forest & Natural Pools, I knew this was a perfect place...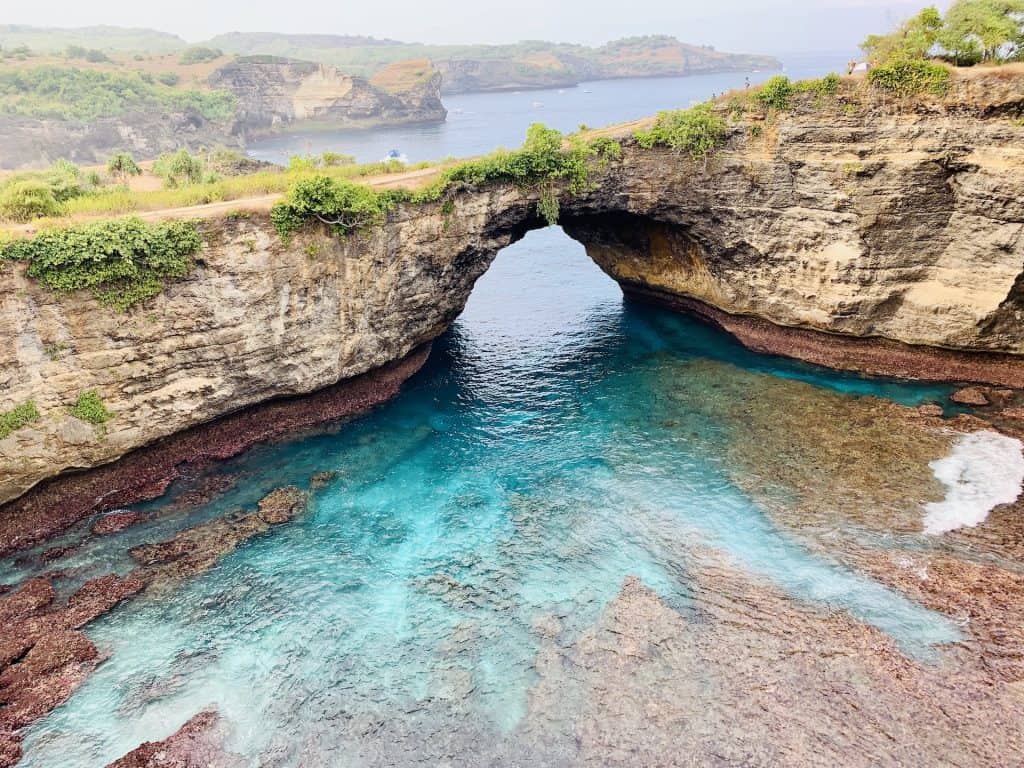 Broken Beach Nusa Penida | Everything You Need to Know
One of my favorite stops when exploring Nusa Penida was the visit to Broken Beach. It is different than any of the other beaches on the island, as this one doesn't exactly offer you the chance to sit back and relax on the sand. Instead you will...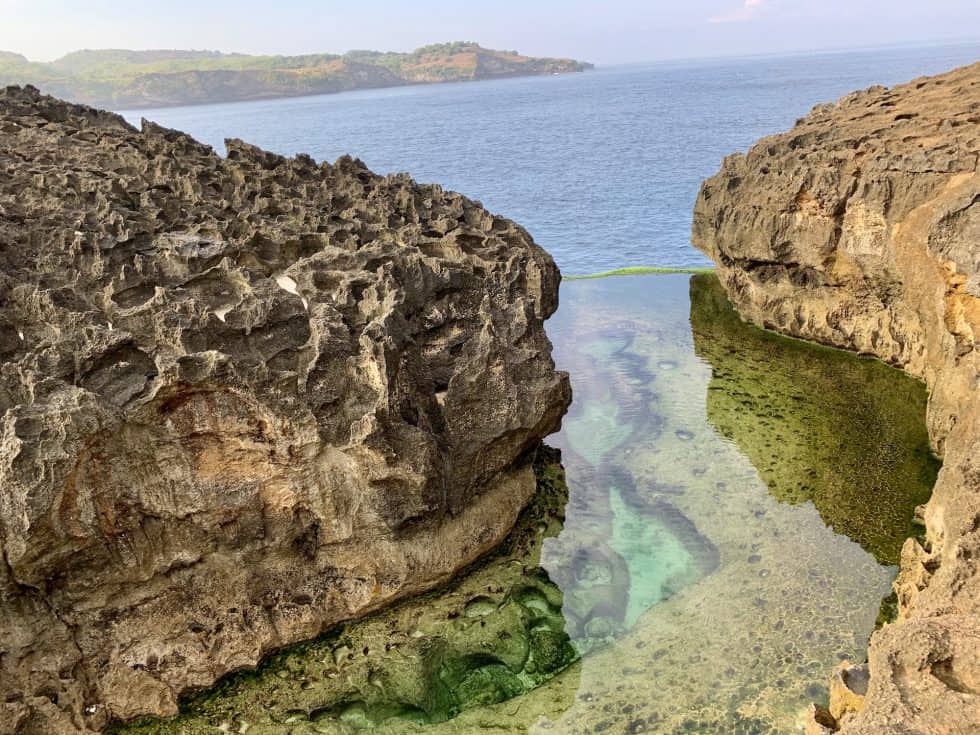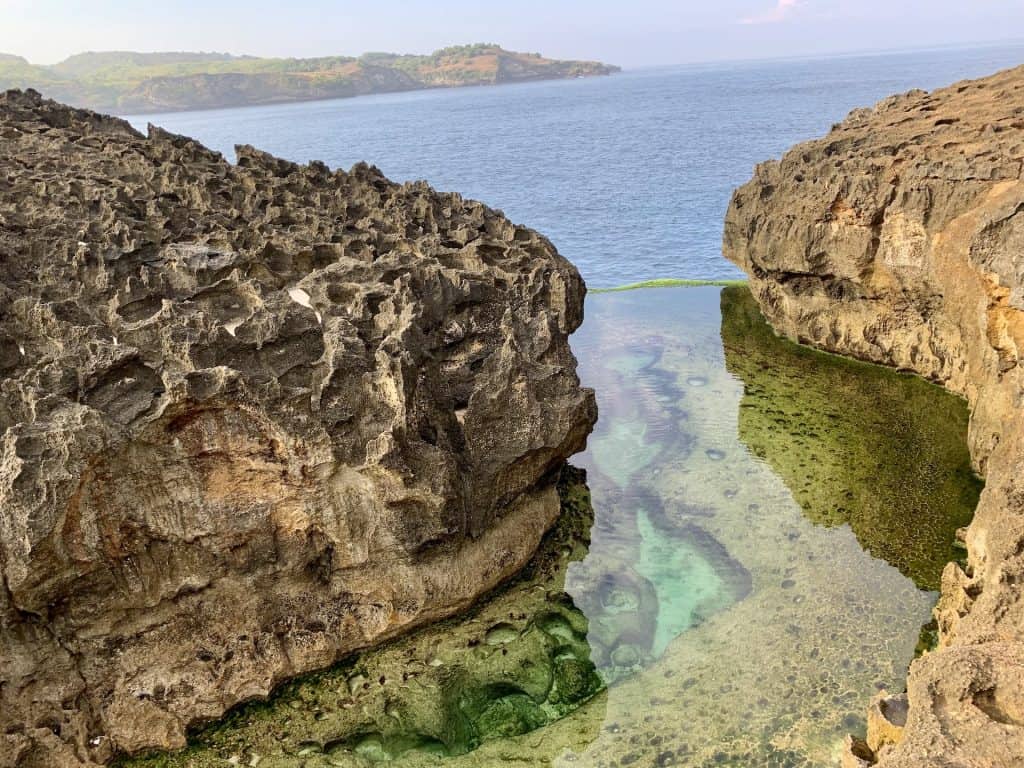 A Complete Guide to Angel's Billabong of Nusa Penida
When visiting the island of Nusa Penida, one of the must visit spots is Angel's Billabong. During low tide, a beautiful crystal-clear tidal pool appears between two rock formations overlooking the ocean out in the distance. Visiting the tidal...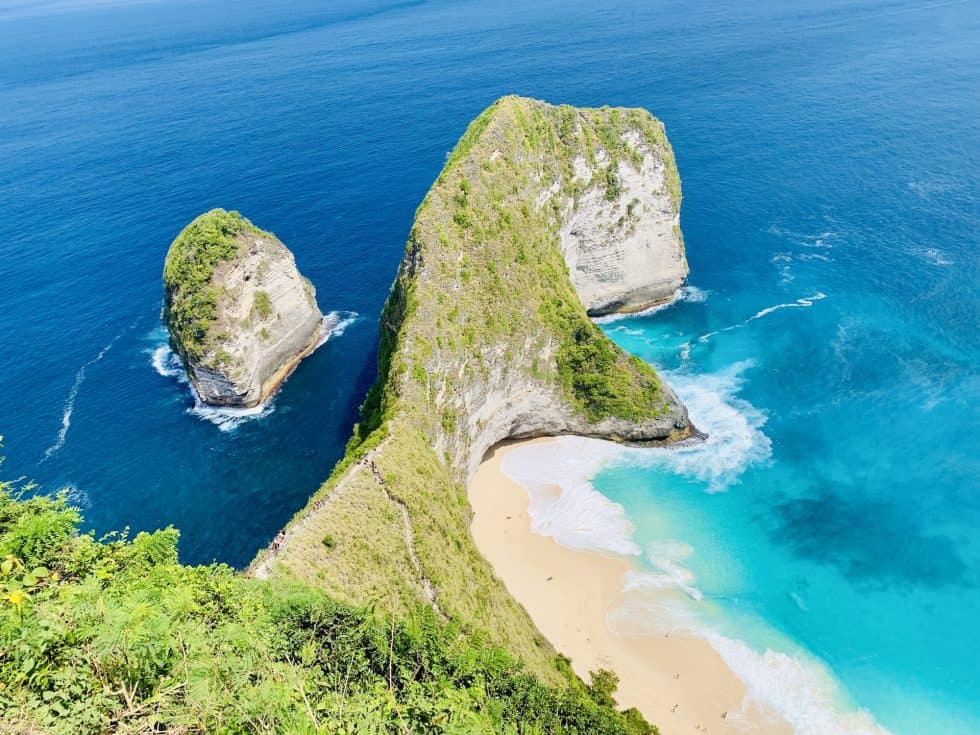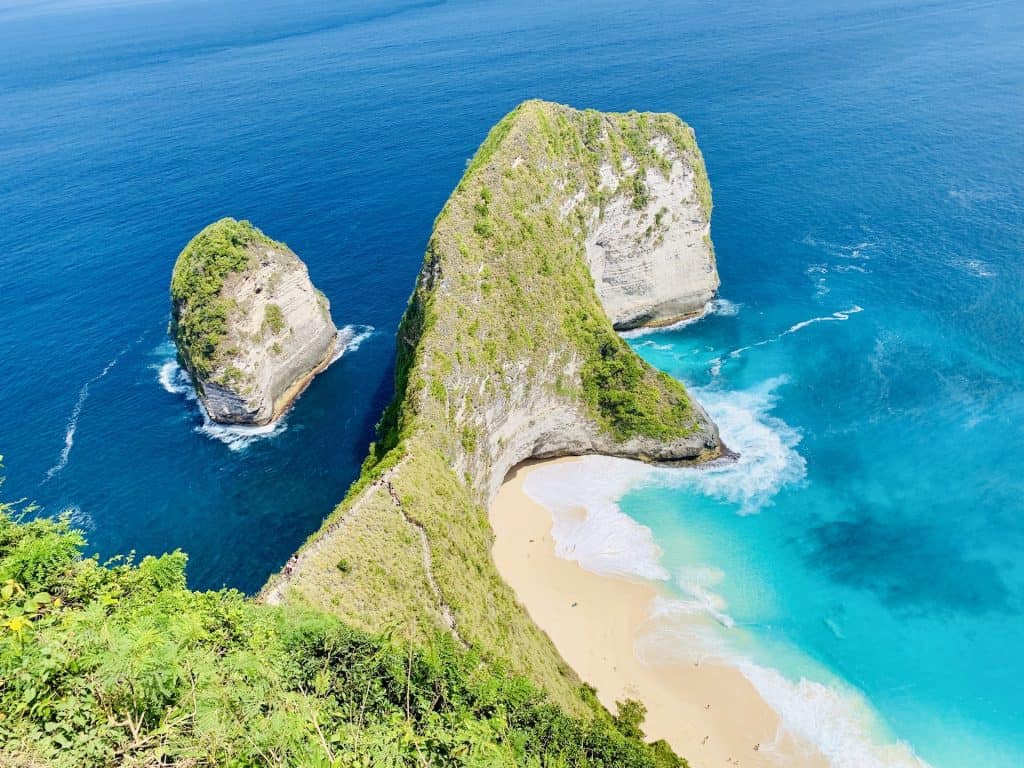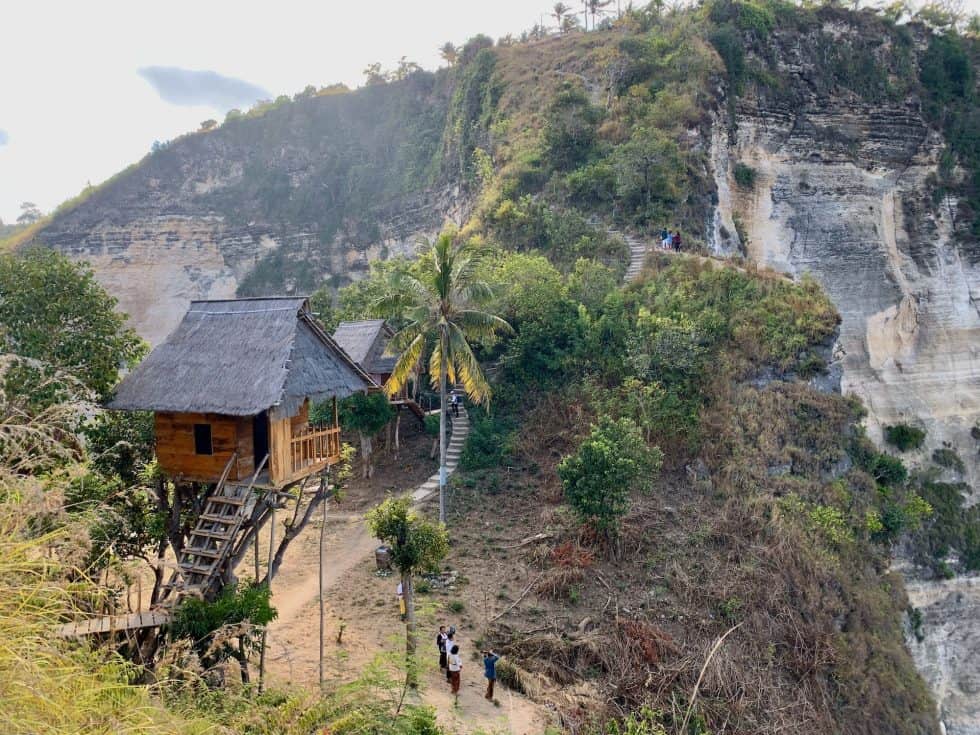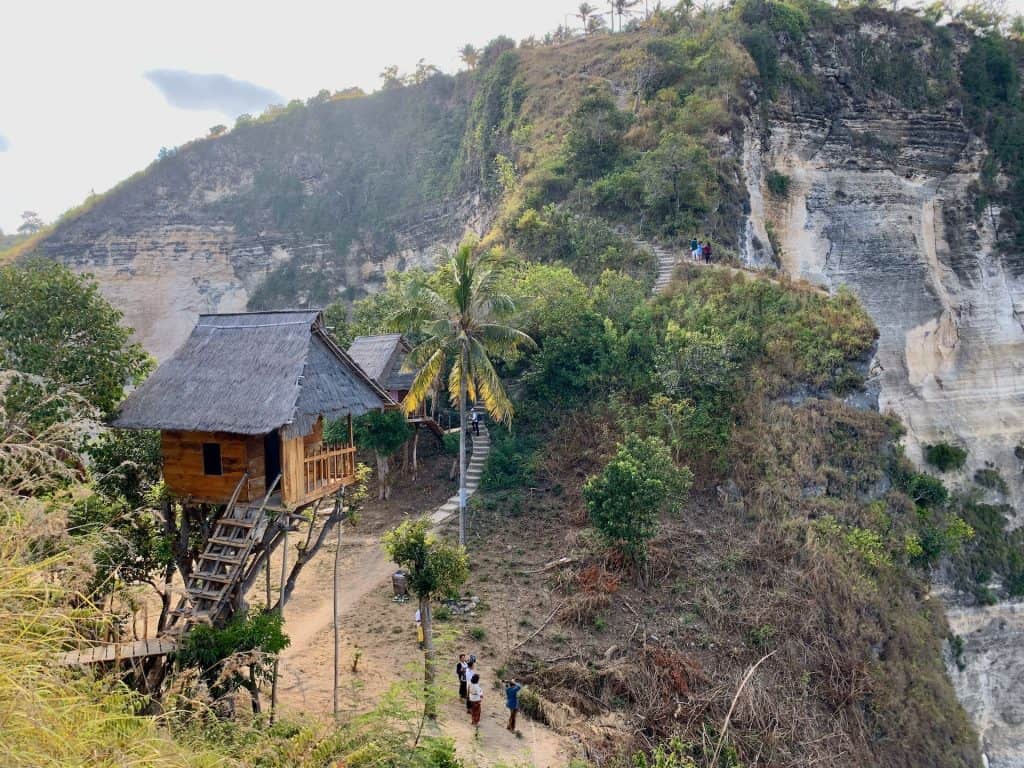 The Rumah Pohon Tree House of Nusa Penida
A visit to Nusa Penida is not complete without a stop at the famous Rumah Pohon Tree House. Here you will be able to enjoy some fantastic views of the Nusa Penida coastline with its beaches, massive cliffs and variety of rock formations out in...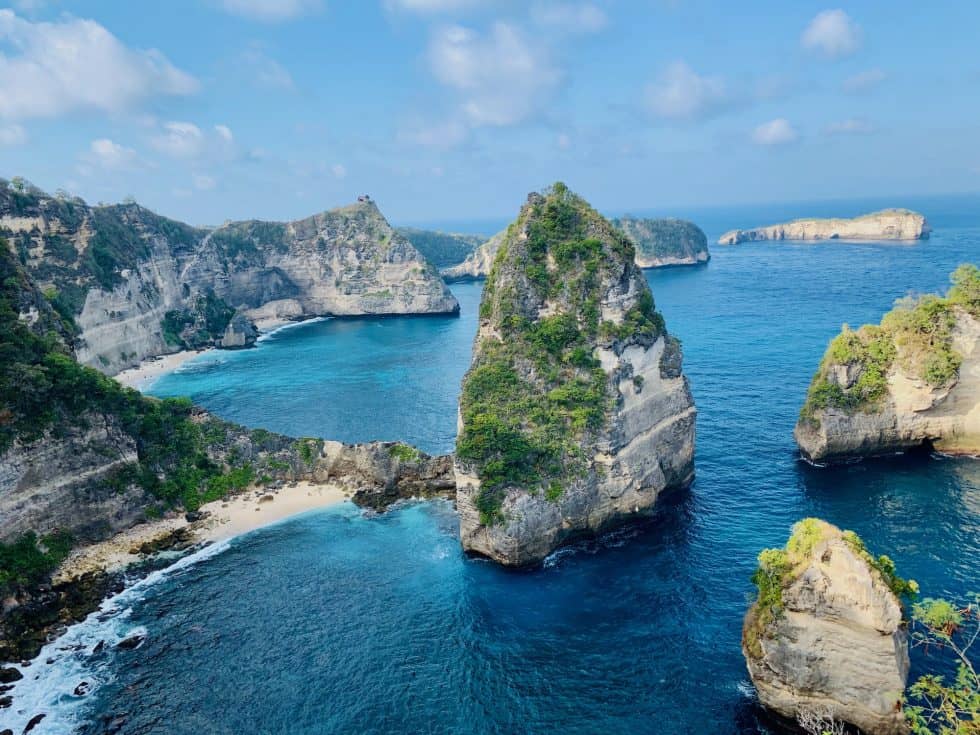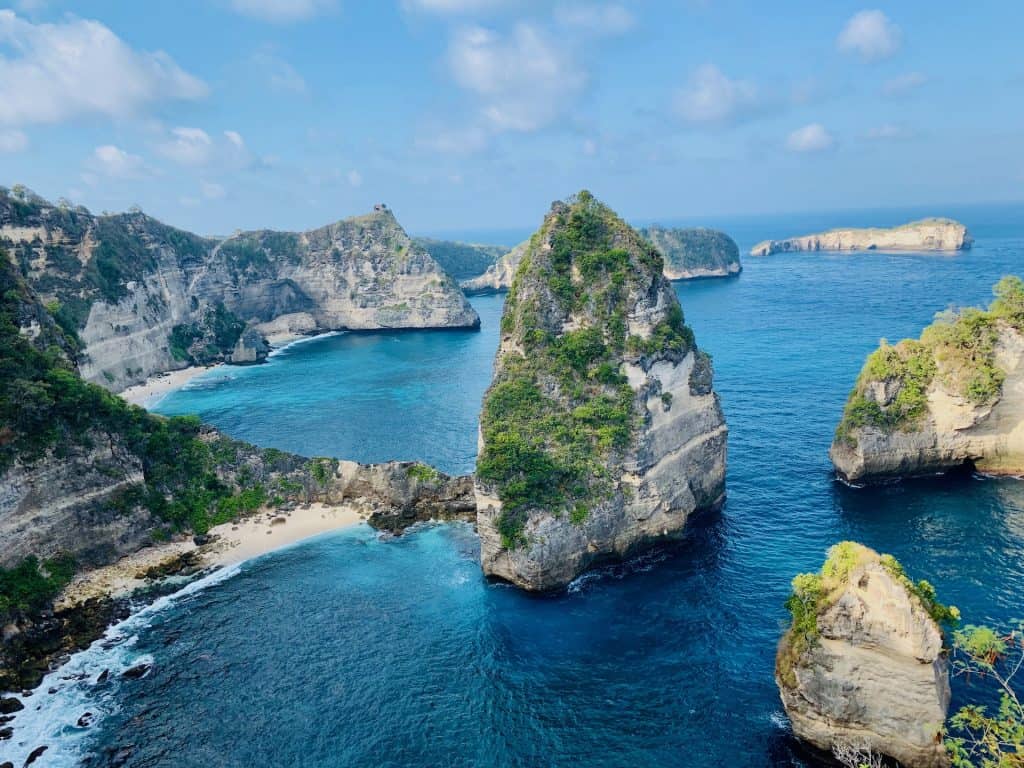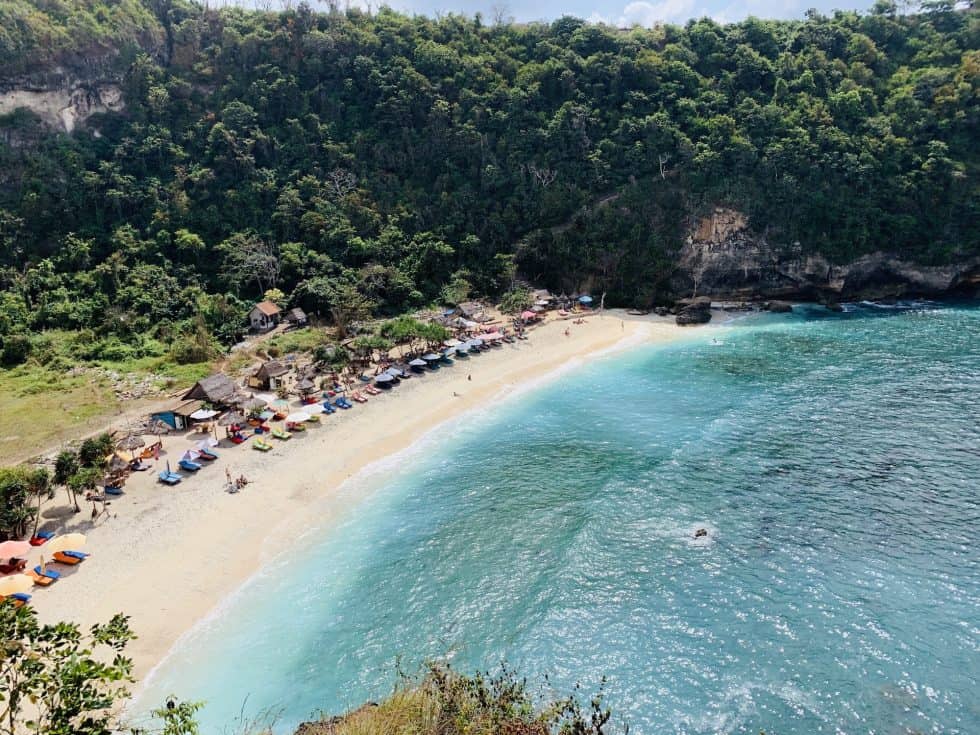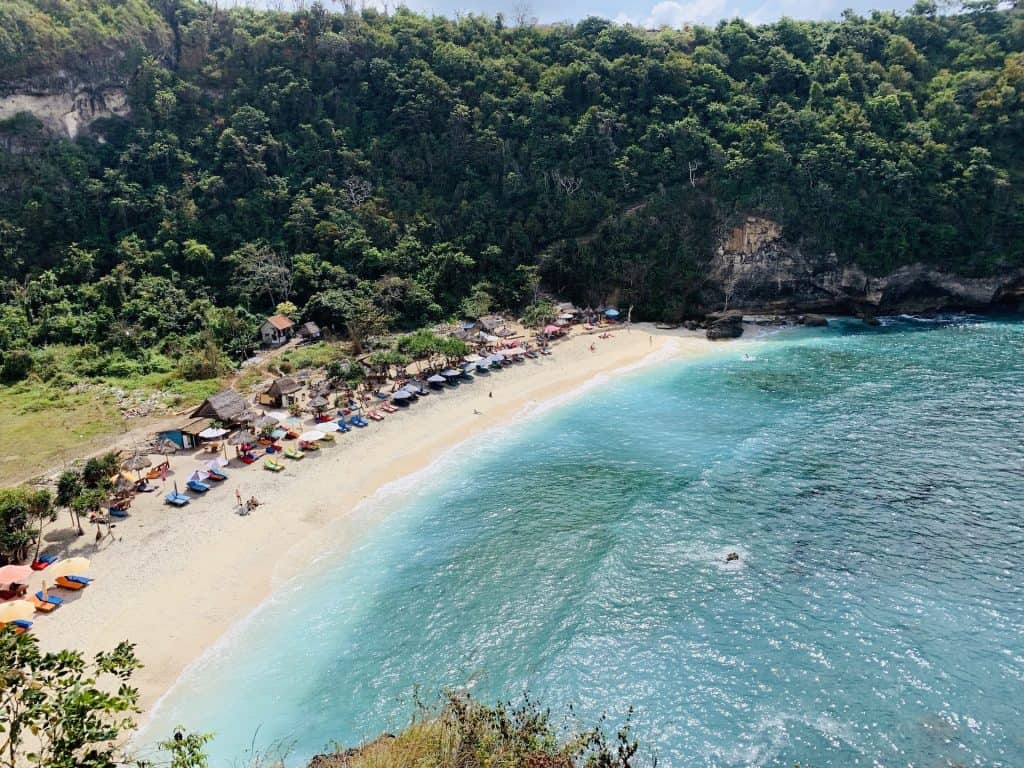 Visiting Atuh Beach of Nusa Penida | Guide & Tips
The island of Nusa Penida is known for its various beautiful beaches that line its perimeter. One of those beaches is Atuh Beach, located way out on the eastern end of the island. It is the perfect spot to enjoy for a morning or afternoon, as...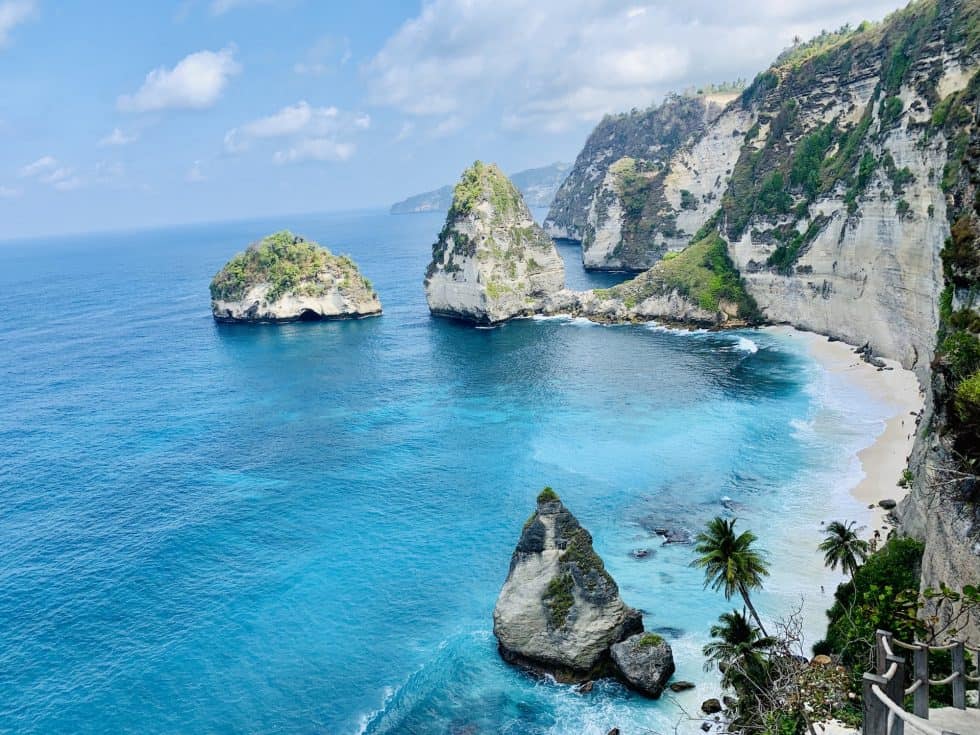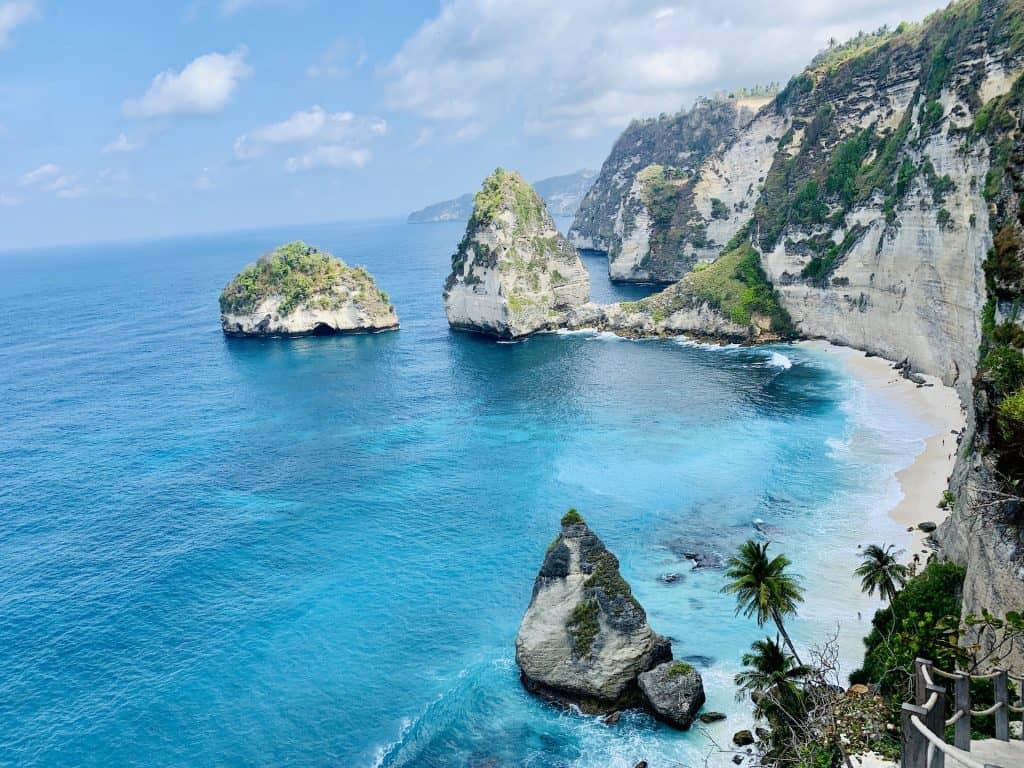 Diamond Beach of Nusa Penida | Everything You Need to Know
A visit to Nusa Penida is not complete without a stop at the one of a kind Diamond Beach. The beach is located on the eastern end of the island, and offers some breathtaking views both from up top and down below. This guide will walk you through...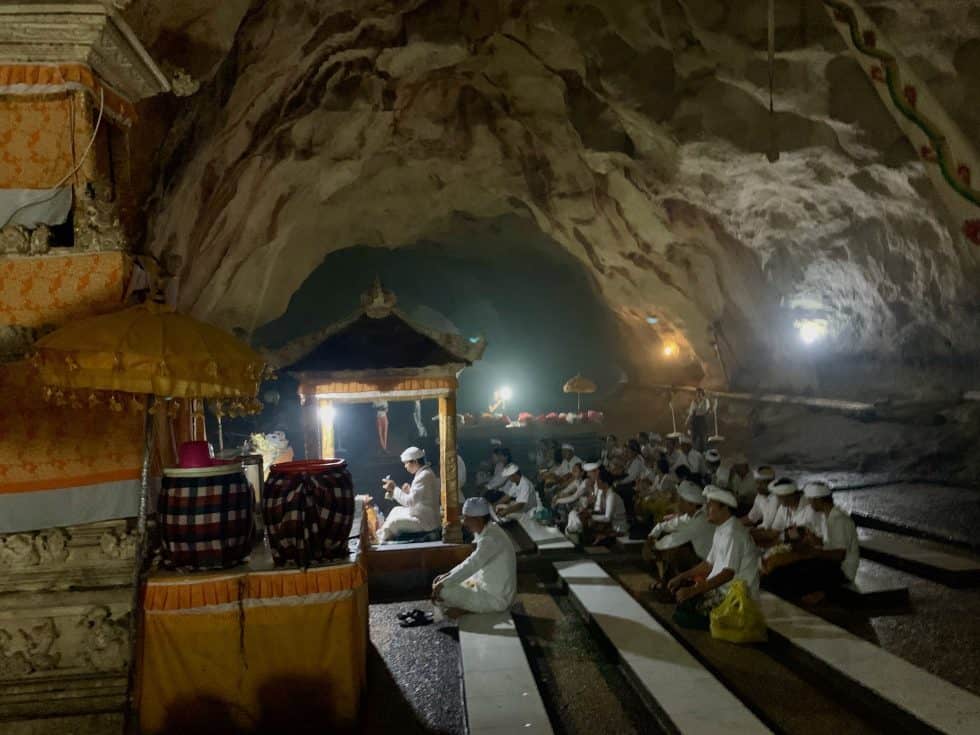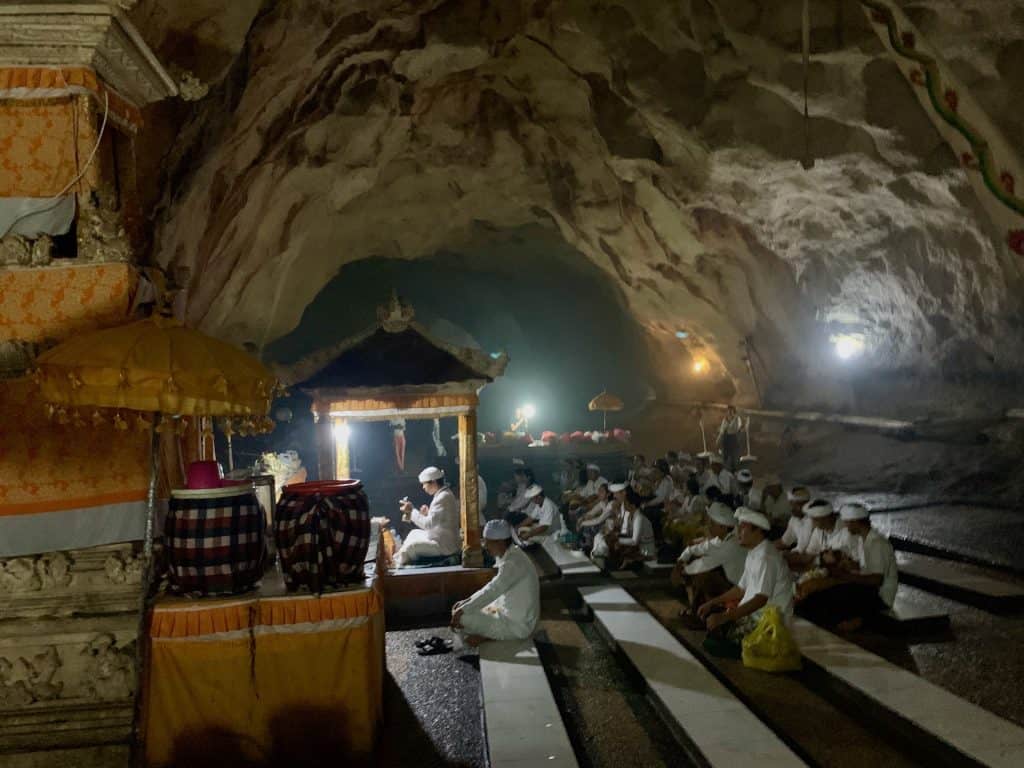 Visiting the Goa Giri Putri Cave Temple of Nusa Penida
While Nusa Penida is typically known for its beautiful beaches, one of the most unique places to visit on the island is the Goa Giri Putri Cave Temple. This underground cave has been turned into a Hindu temple and is one of the most surprising...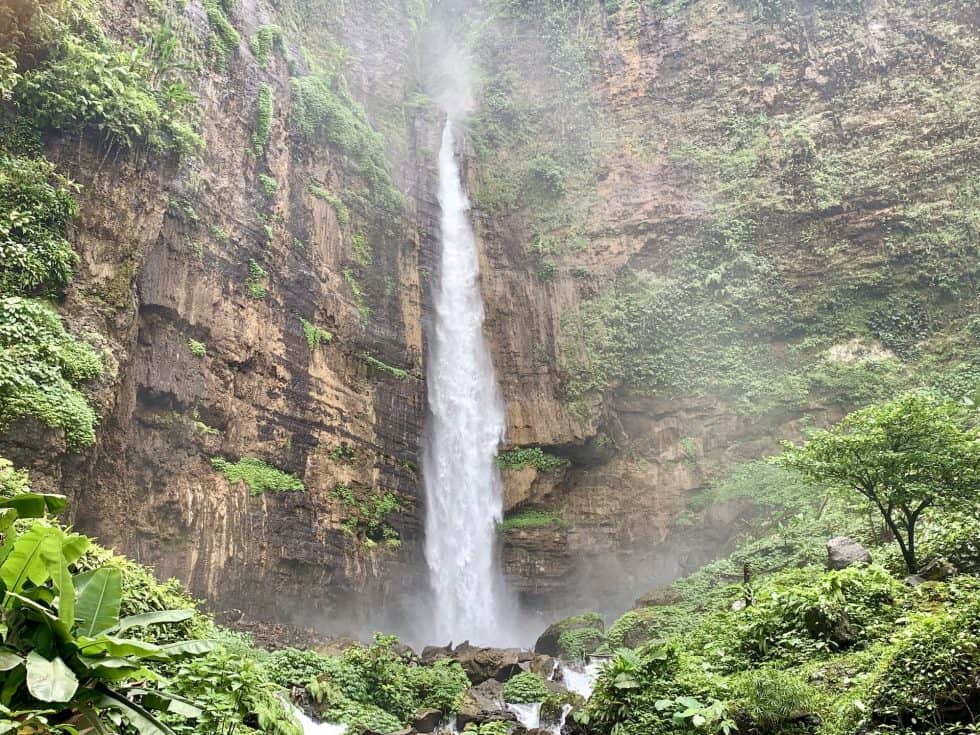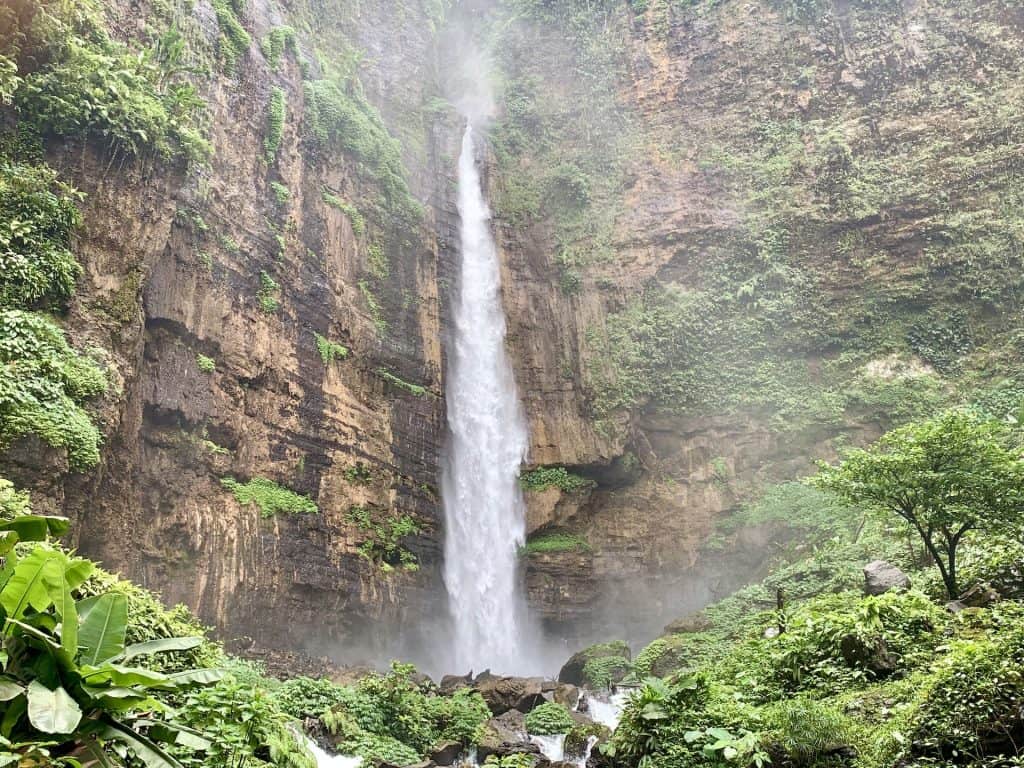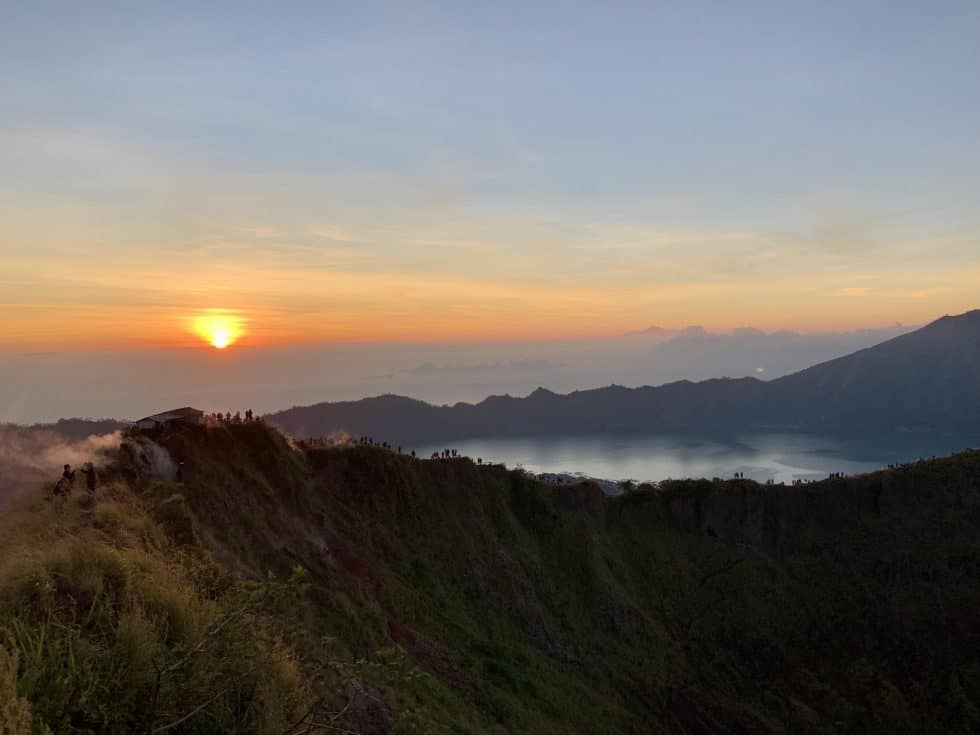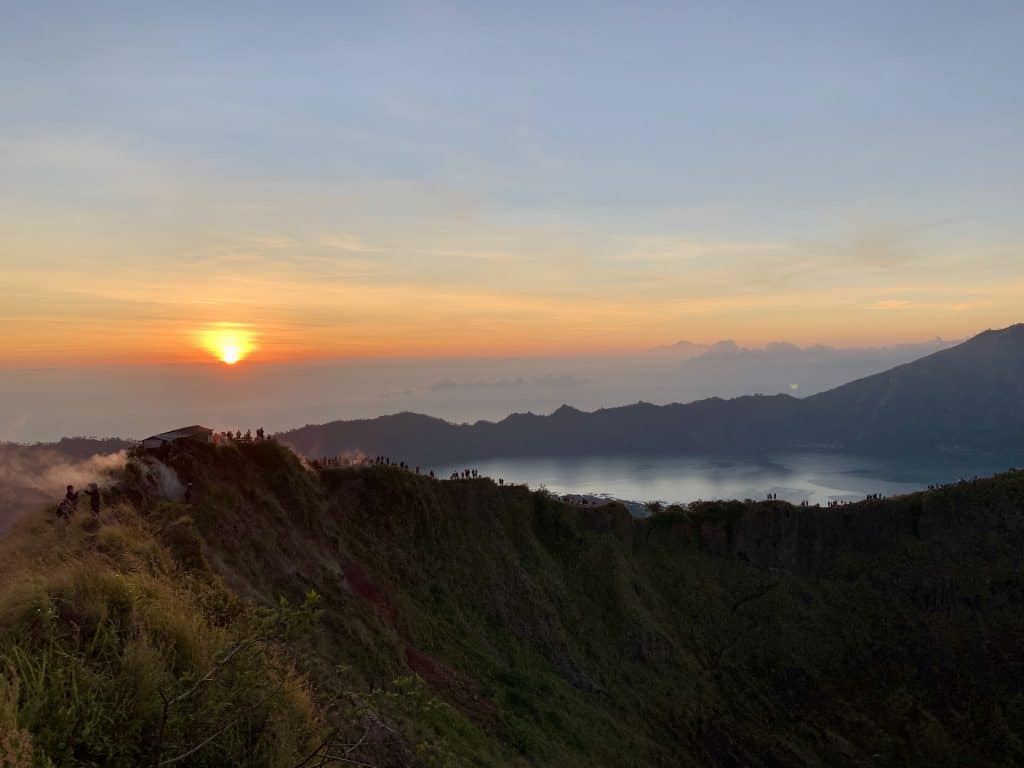 A Mount Batur Sunrise Trekking Guide
Hiking up the Mount Batur volcano is one of the top trekking options on the island of Bali. A climb that begins in the middle of the night up to the crater rim for sunrise is unlike other experiences you will have on the island. This Mount Batur...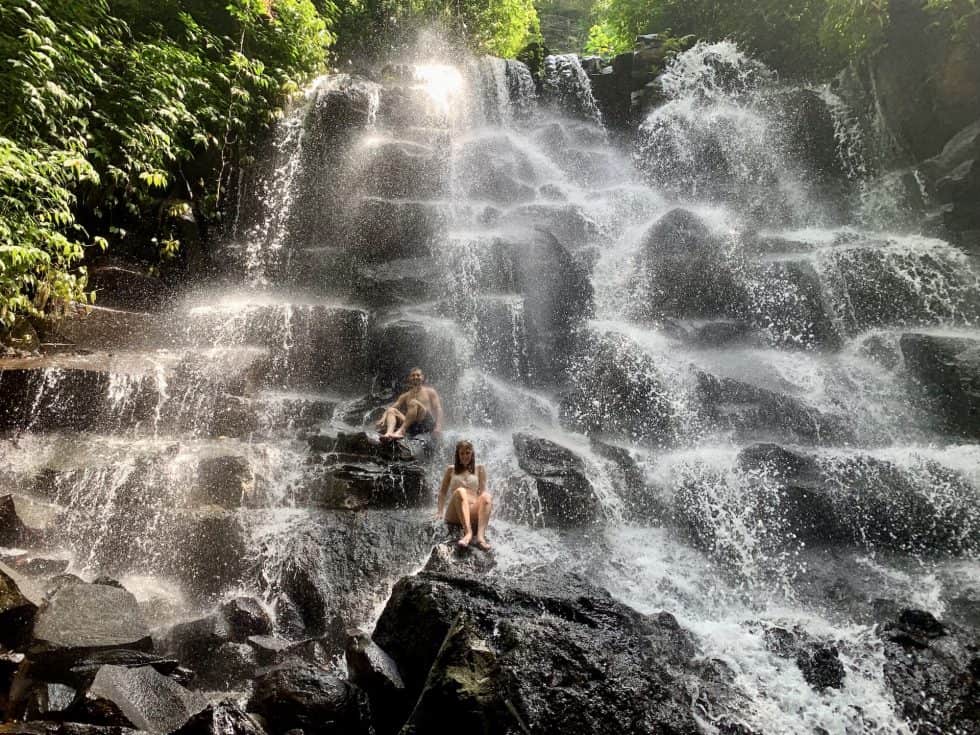 The Kanto Lampo Waterfall of Bali, Indonesia
Just outside of the city of Ubud you will find one of the most unique waterfalls of Bali. While not the tallest of falls, the Kanto Lampo Waterfall flows off of multiple rock levels down into the river below. You can enjoy your time here,...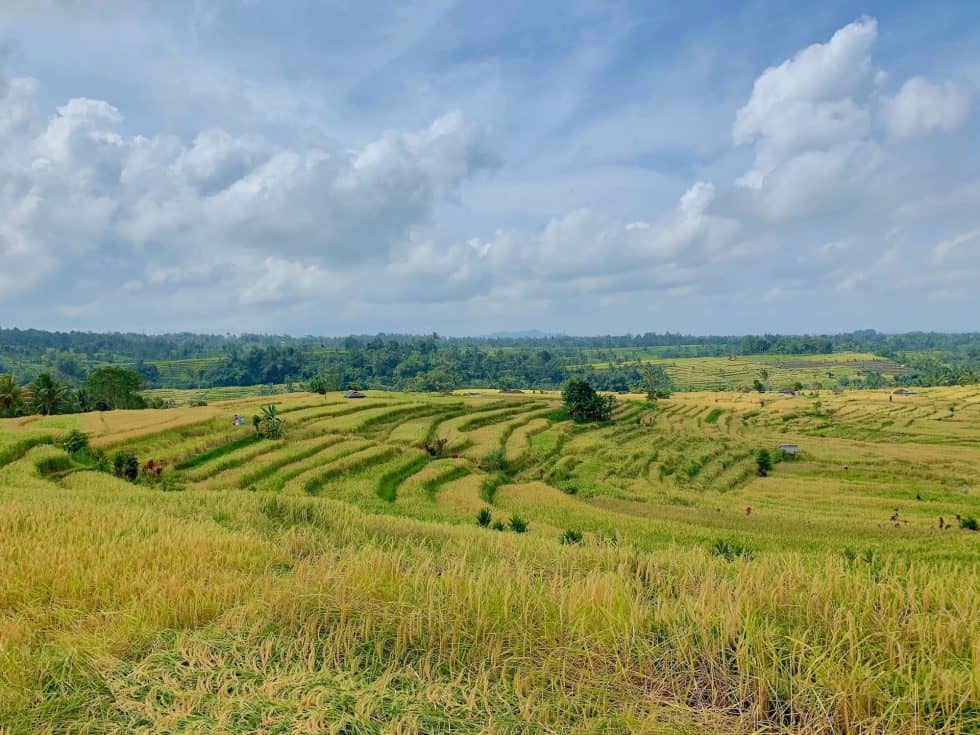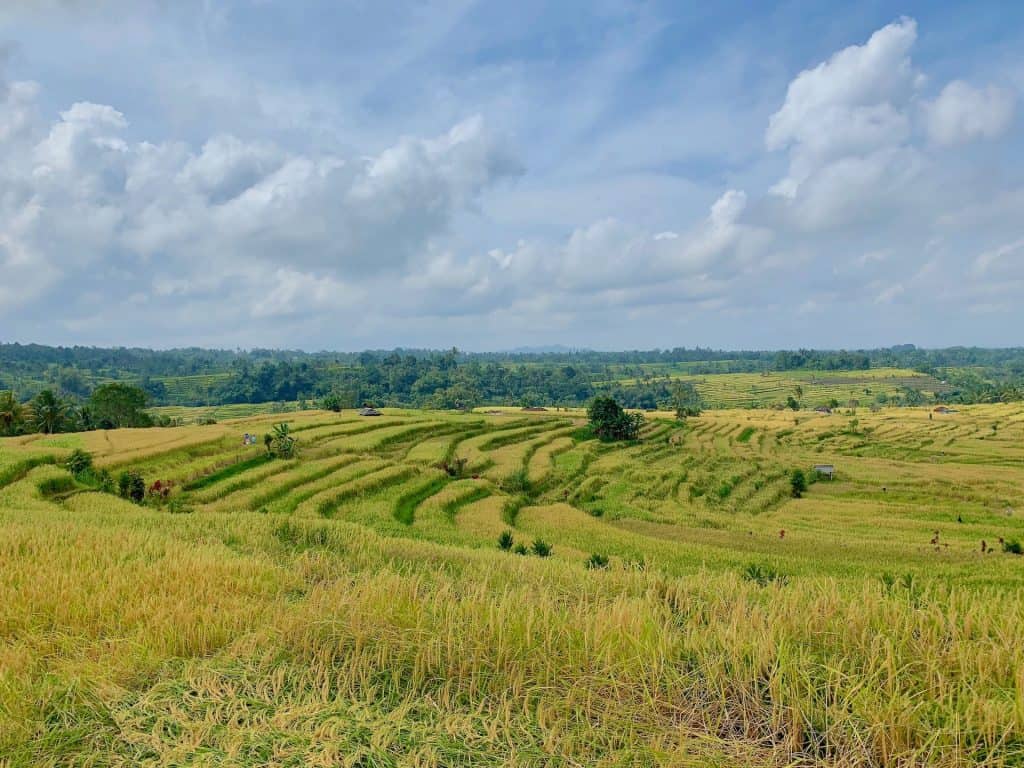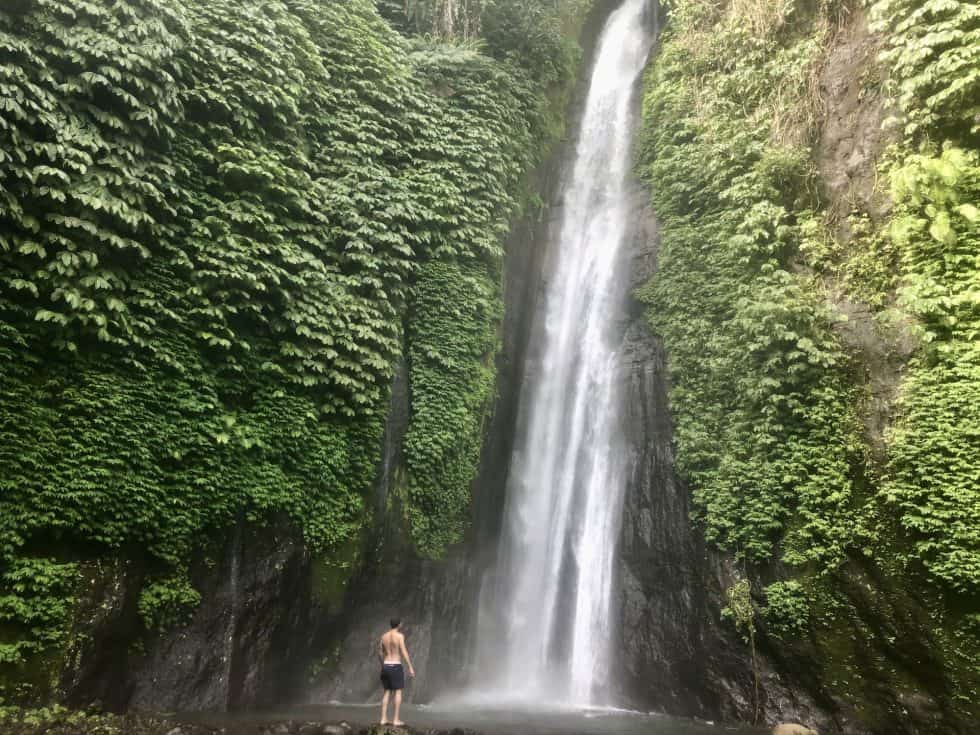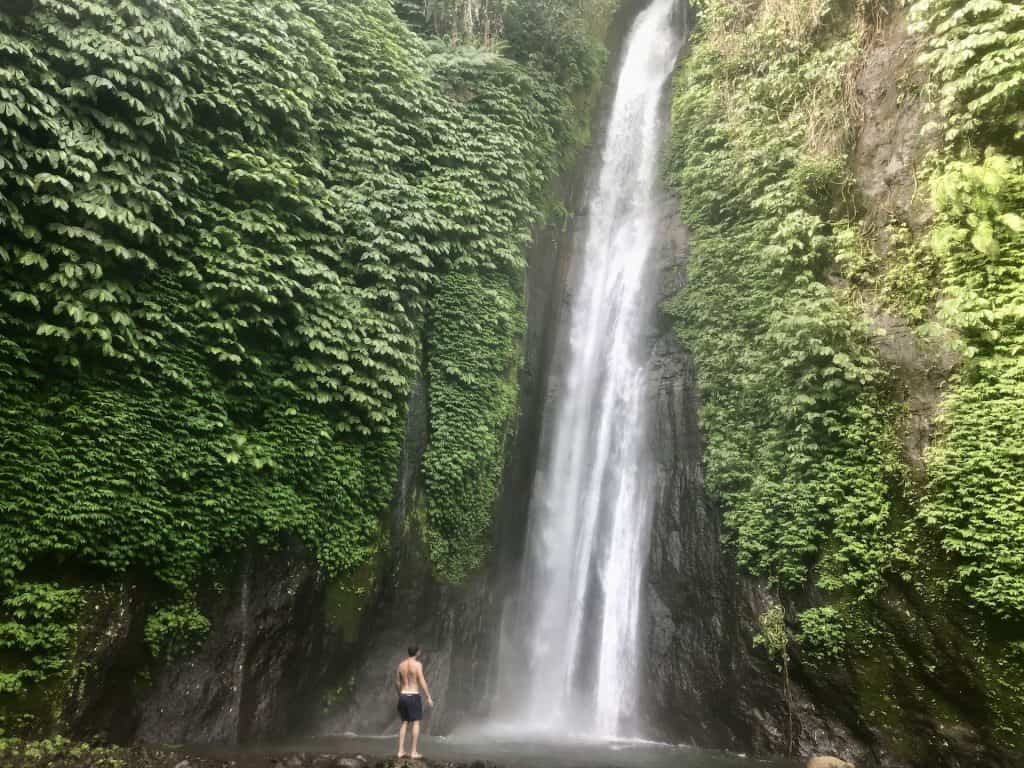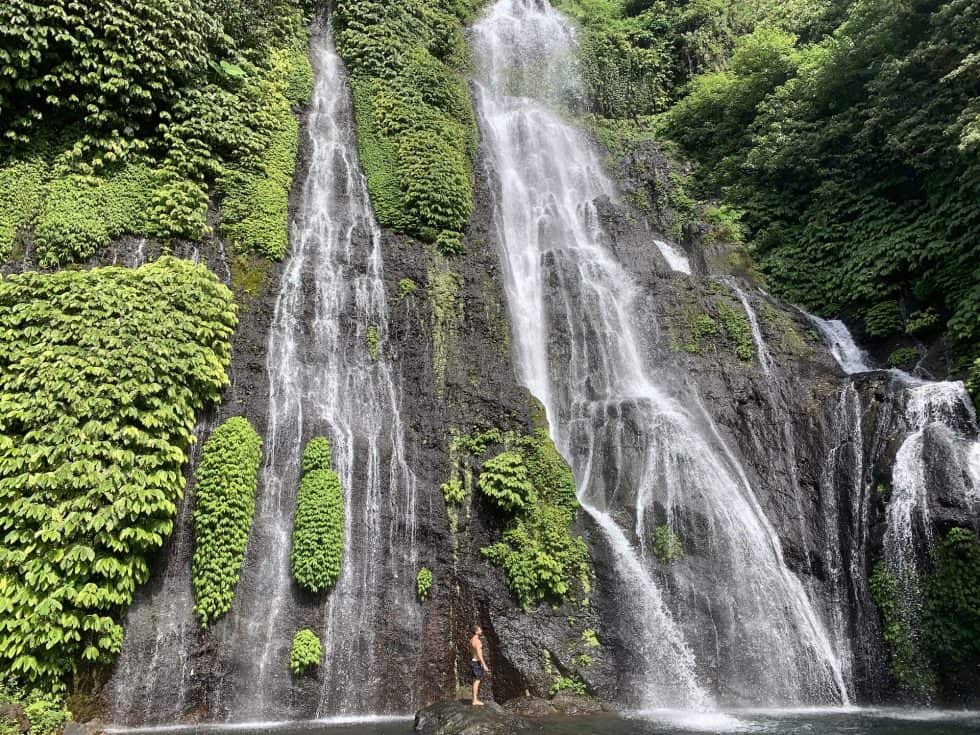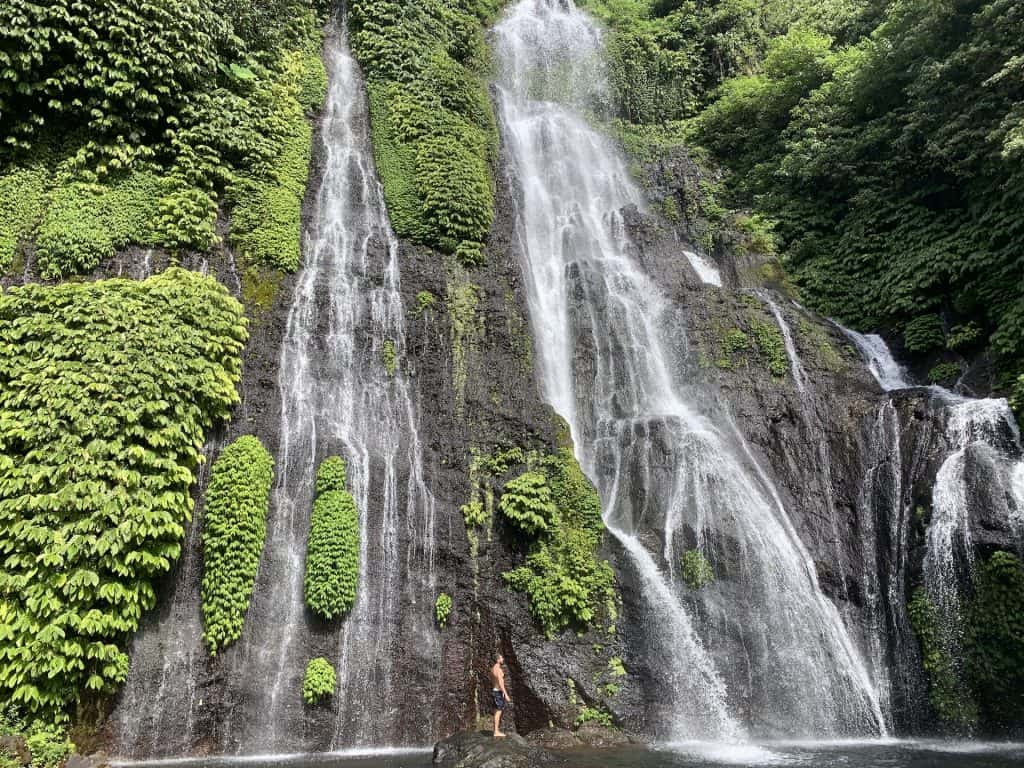 The Banyumala Twin Waterfalls of Northern Bali
The island of Bali has so much to offer its visitors. While there are plenty of waterfalls to explore, the Banyumala Twin Waterfalls are some of the best you can ask for. Secluded in the northern part of Bali, the Banyumala Twin Waterfalls offer...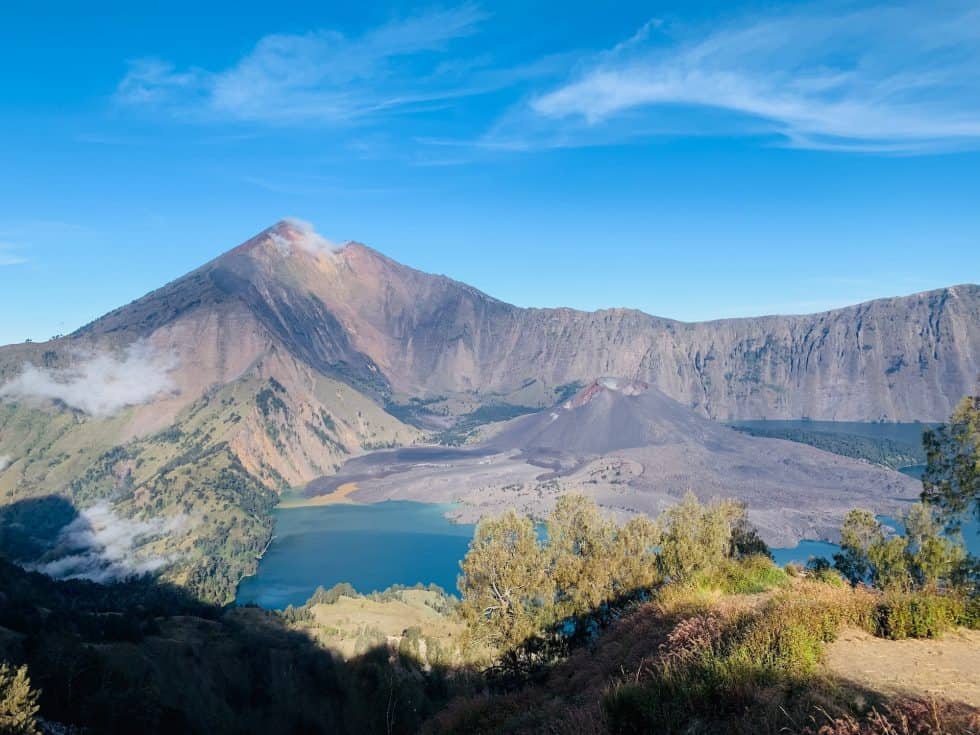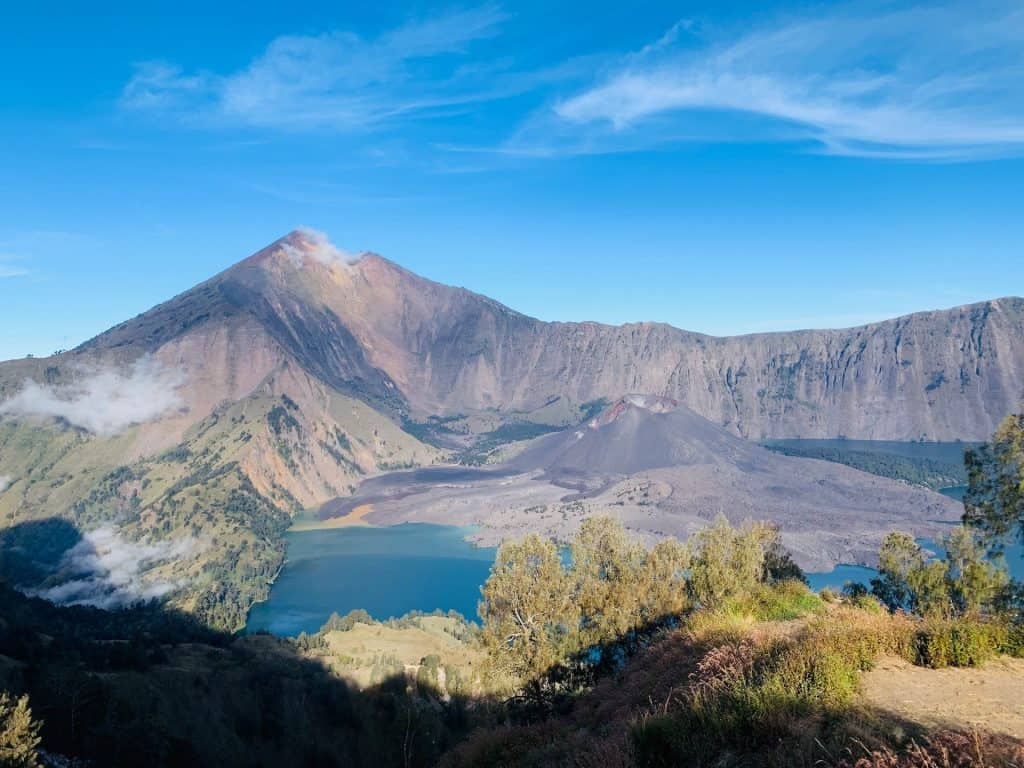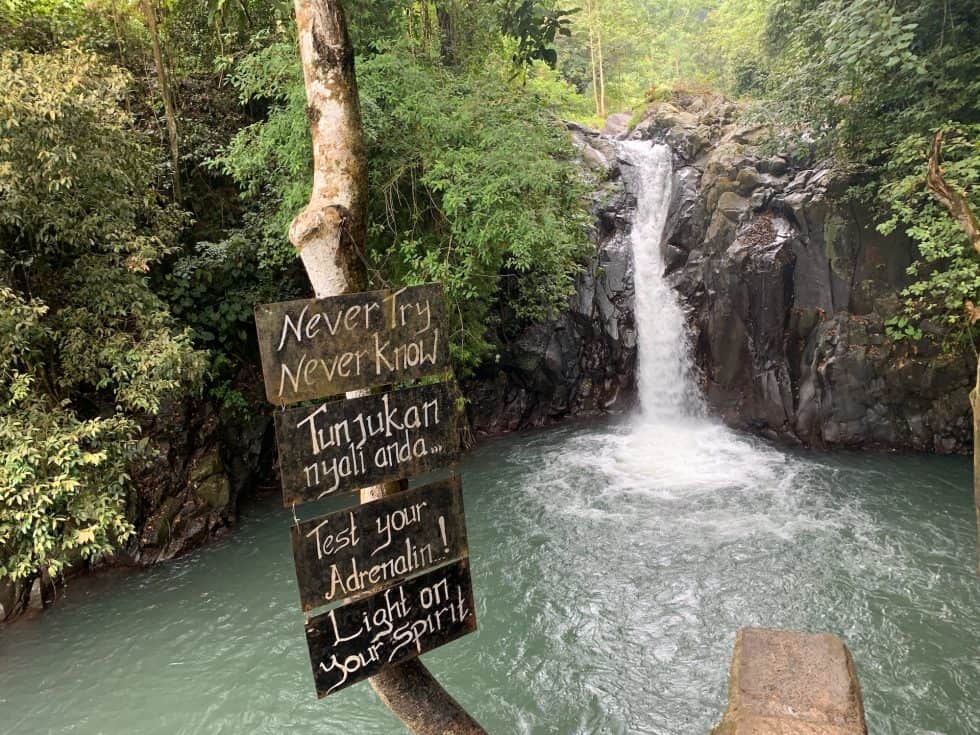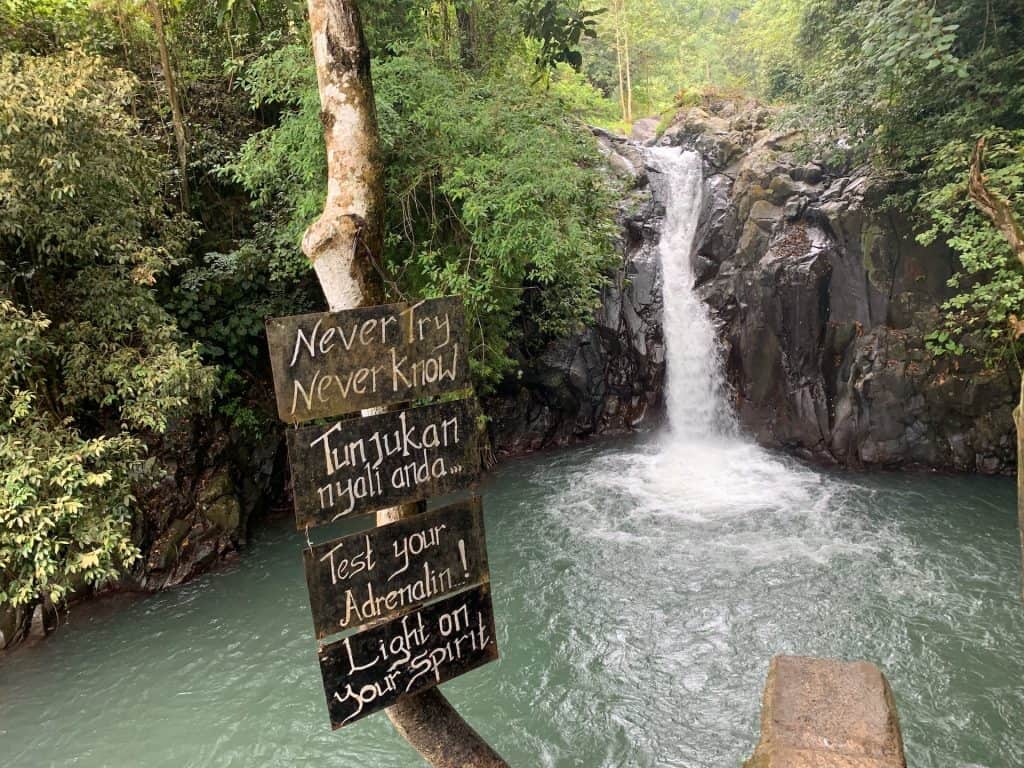 The Aling Aling Waterfall | Bali Waterfall Jumping & Slide
During my time on Bali, I knew I wanted to explore some of the island's best waterfalls. During my research though, there was one waterfall that stood out to me most – the Aling Aling Waterfall. Are you looking to cliff jump from 16 feet? How...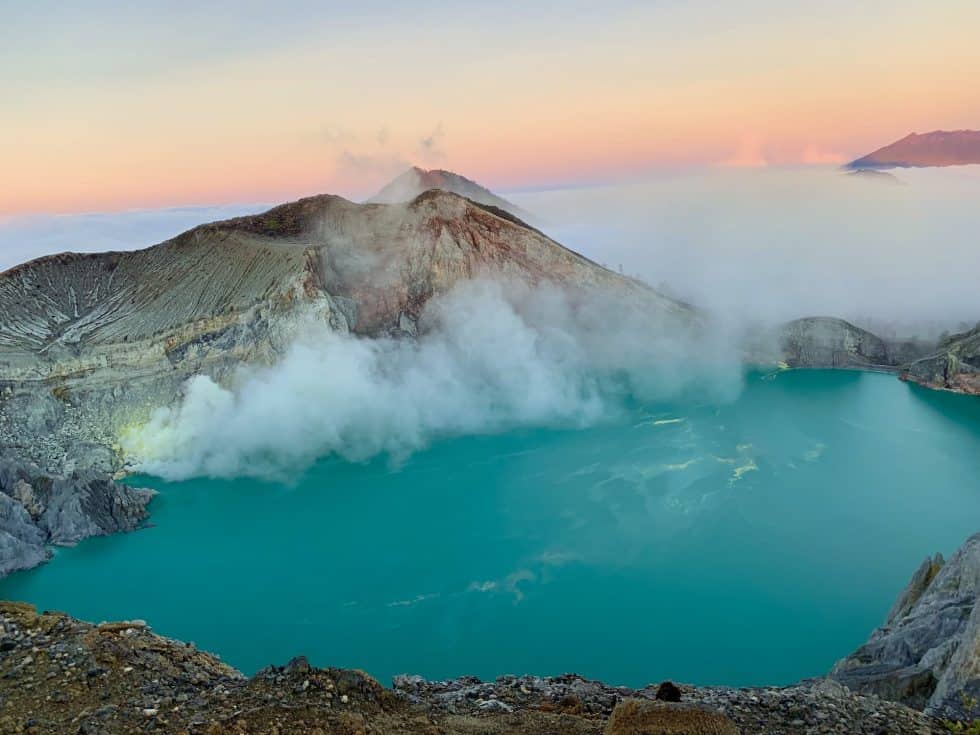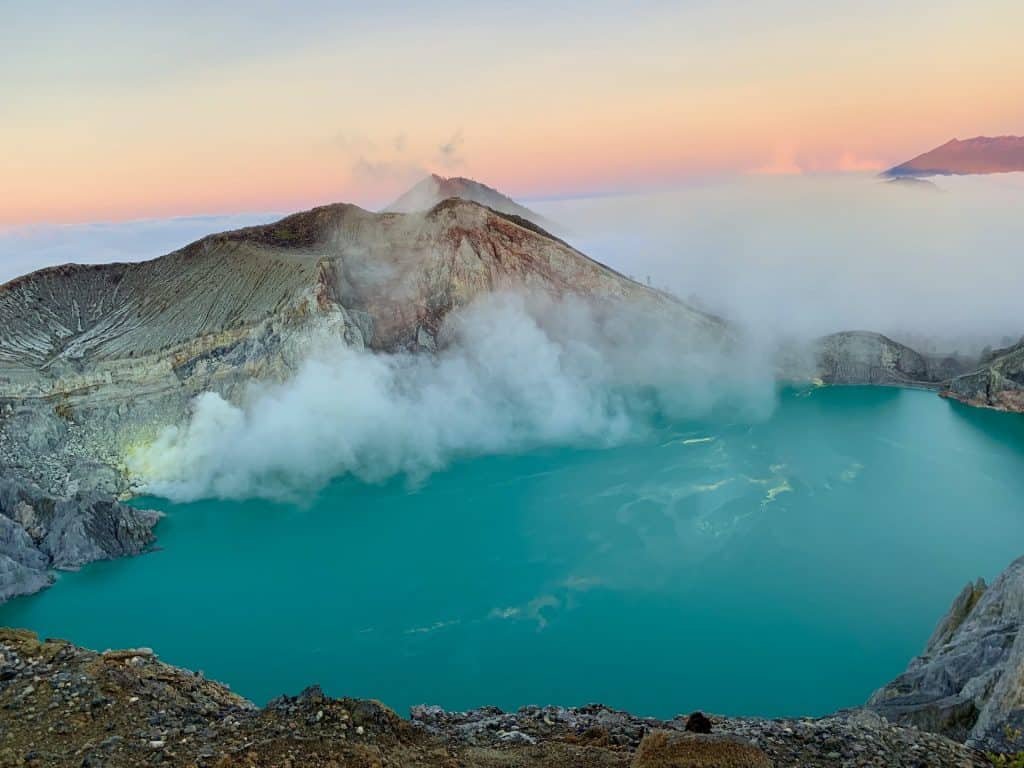 The Kawah Ijen Crater Sunrise Hike | Volcano + Blue Flame
Midnight Wakeup. 2+ Hour Hike. Blue Flames. Gas Mask. Crater Sunrise. If that all sounds of interest to you then the Kawah Ijen Crater Sunrise Hike is the perfect add on to your Indonesian itinerary. Trekking Ijen and experiencing that sunrise...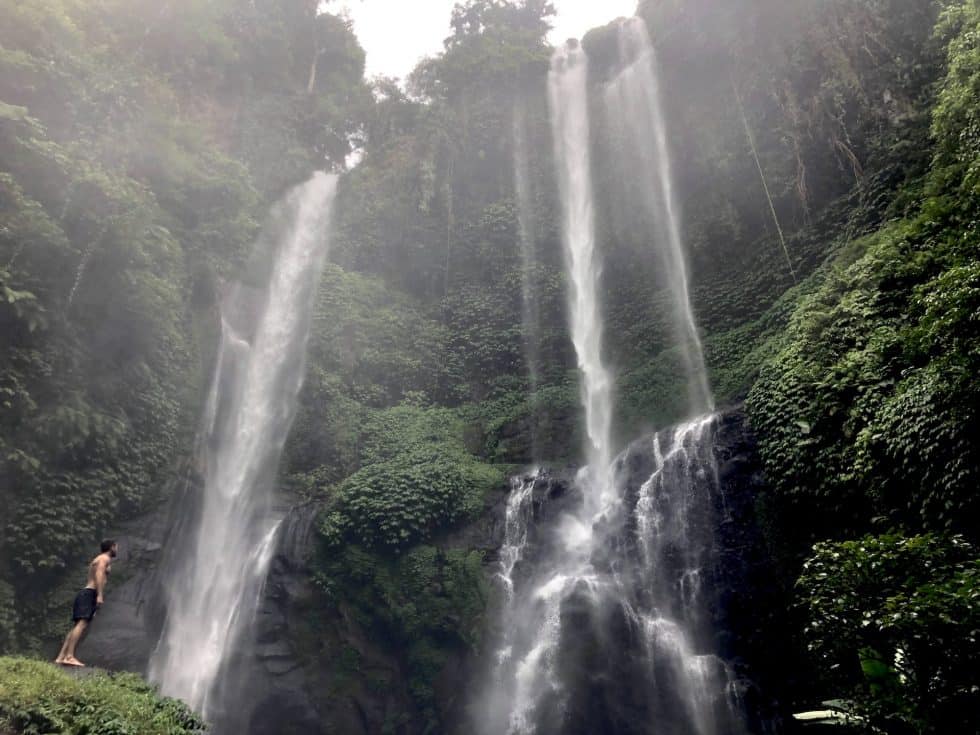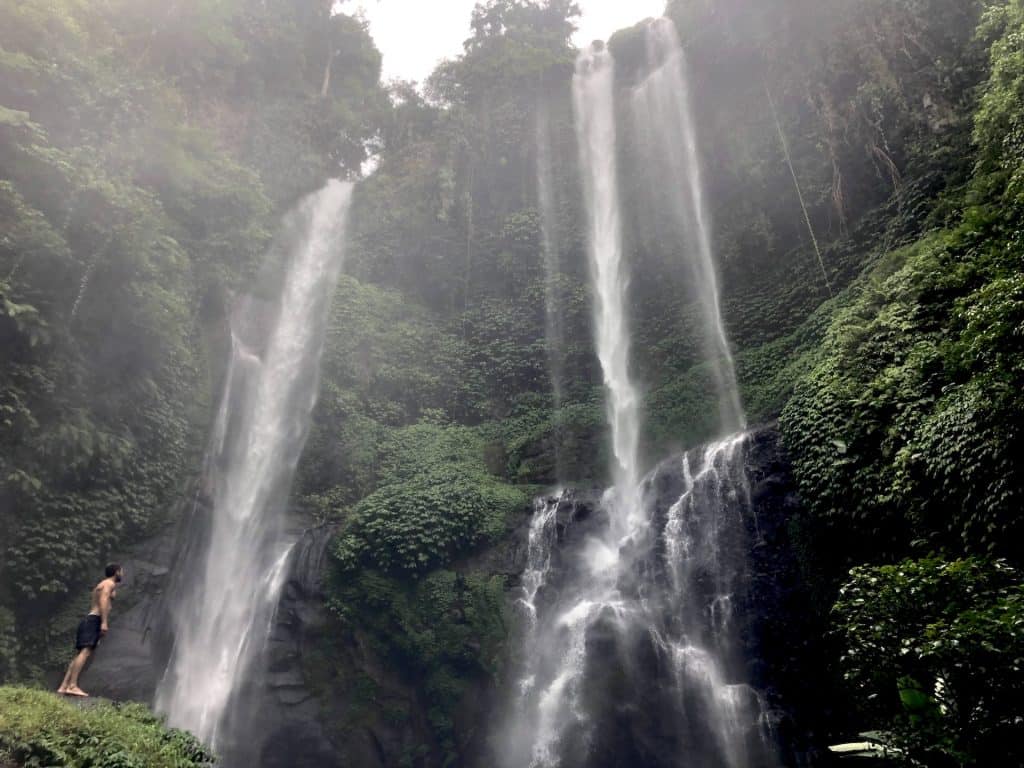 A Sekumpul Waterfall Guide | Bali, Indonesia
Bali is full of waterfalls all throughout the beautiful island. There is one waterfall (or should I say 3 waterfalls) that is arguably the best out of them all – Sekumpul Waterfall. Not only will you find the double falls of Sekumpul, but you...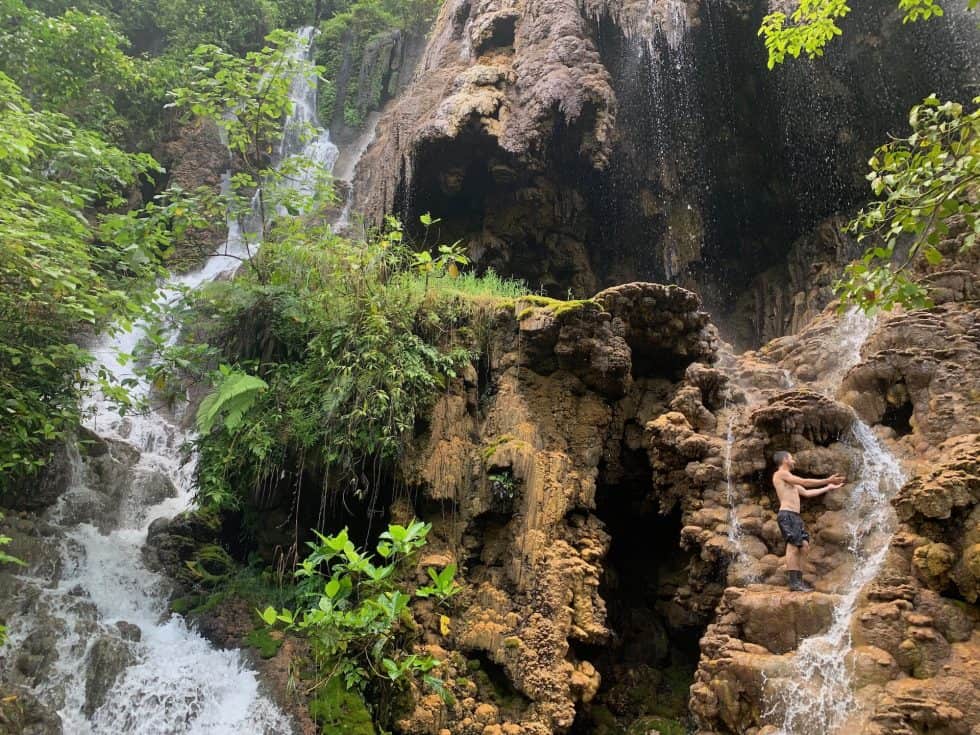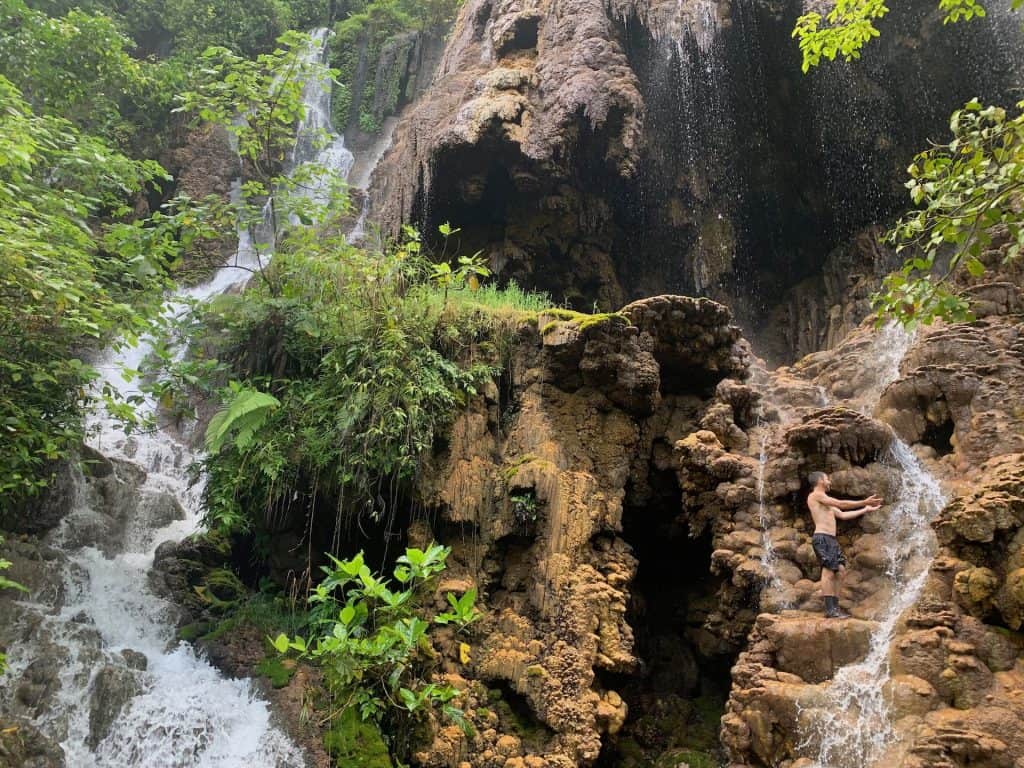 Goa Tetes Waterfall Trek | East Java Indonesia
While Tumpak Sewu is the main attraction when it comes to East Java waterfalls, there is another incredible waterfall just down the valley – Goa Tetes. With the Goa Tetes waterfall you are able to get right up close and personal to it as you...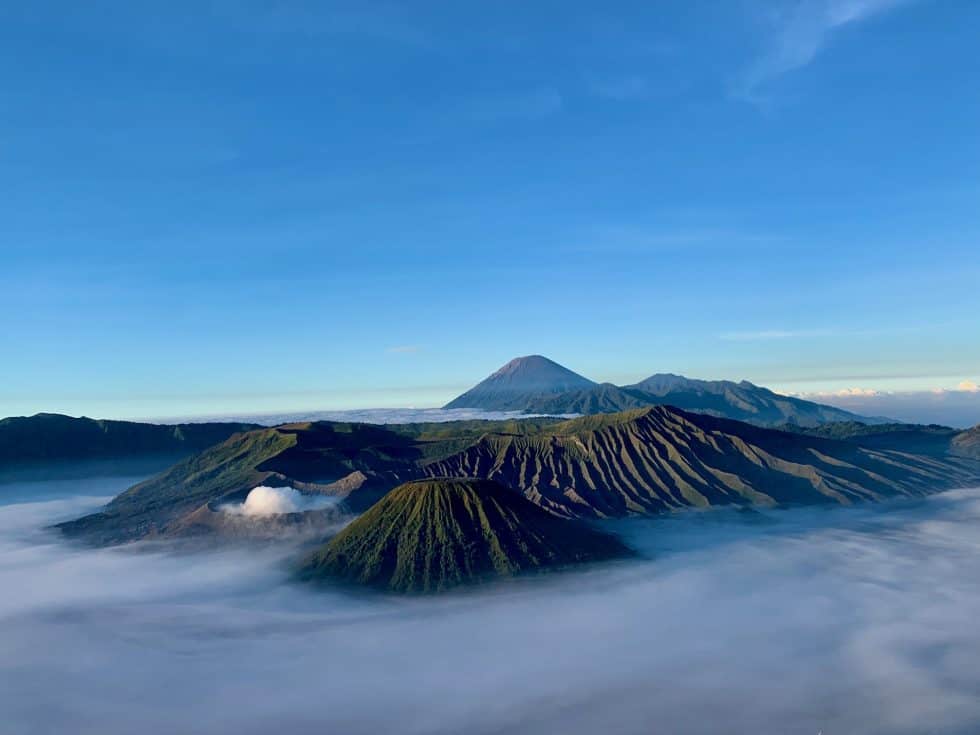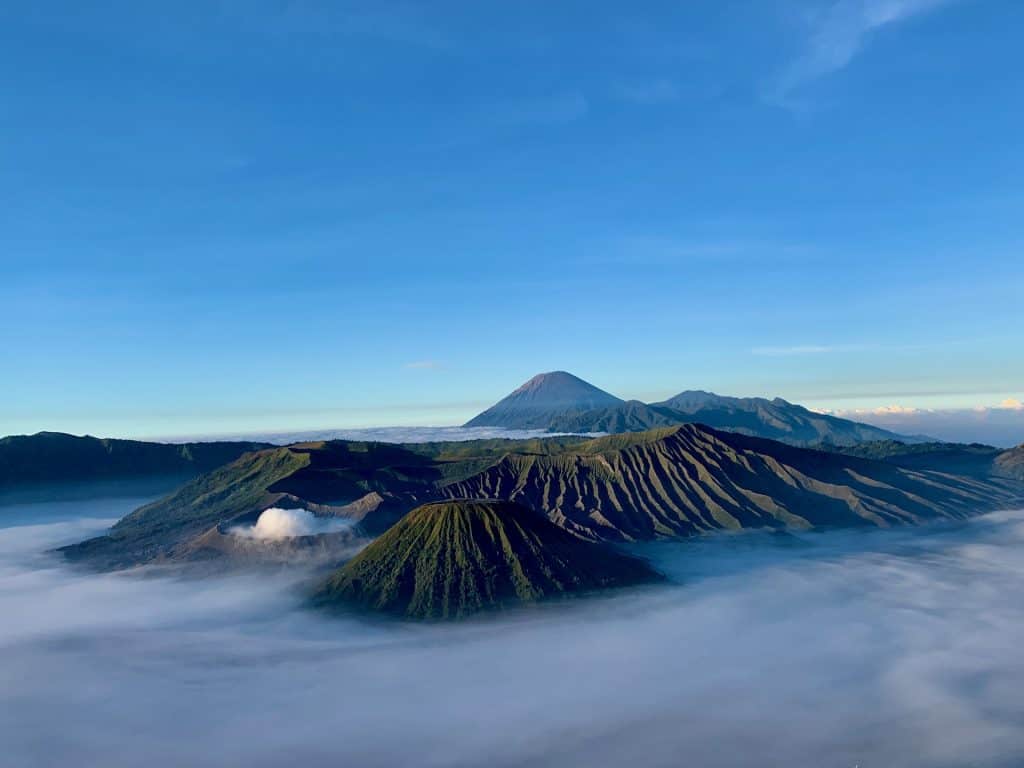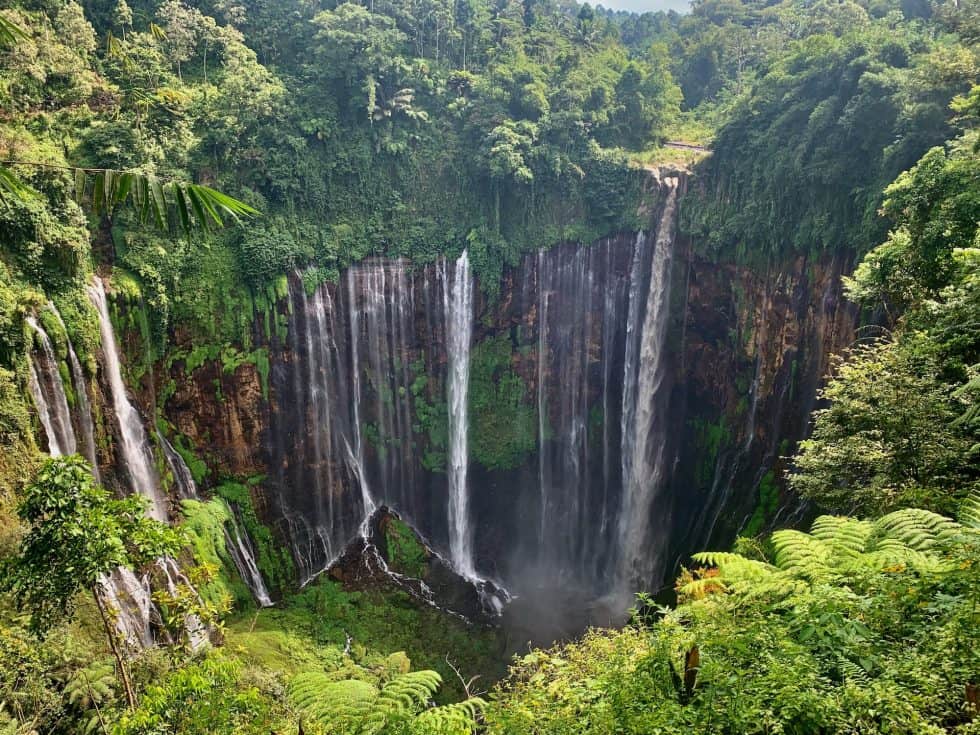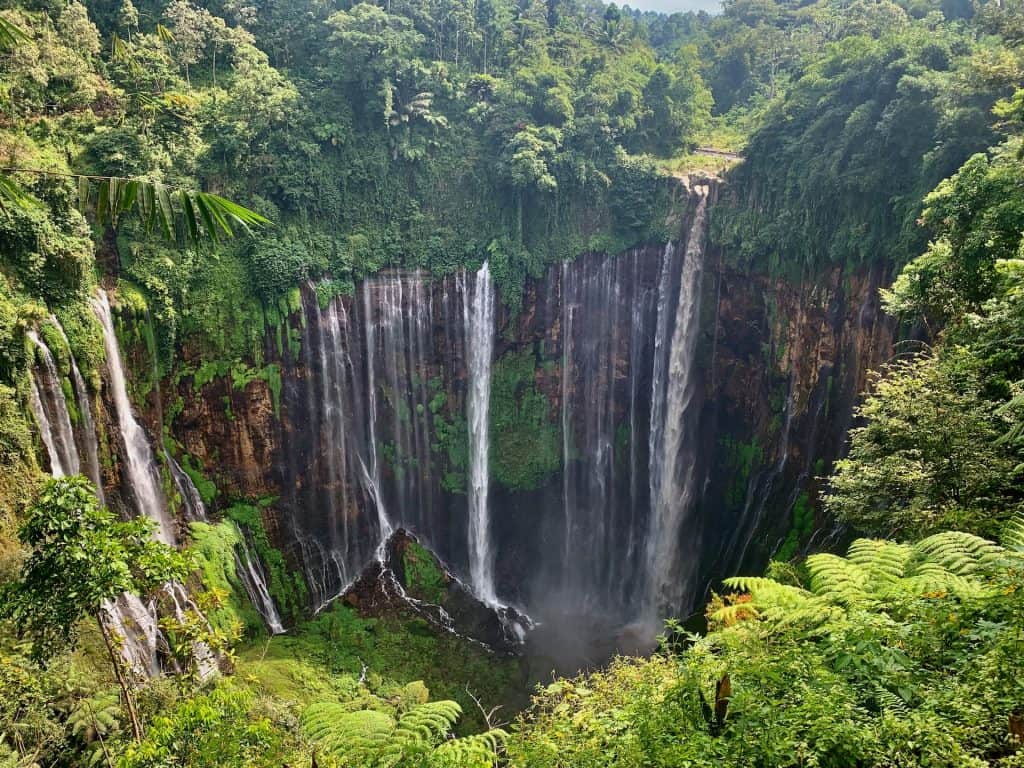 Tumpak Sewu Waterfall – Everything You Need to Know
As I was planning my trip to Indonesia, I came across a picture of a waterfall that seemed too good to be true. I honestly thought this image of a massive semi circled waterfall with a volcano out in the distance must have been photoshopped. But...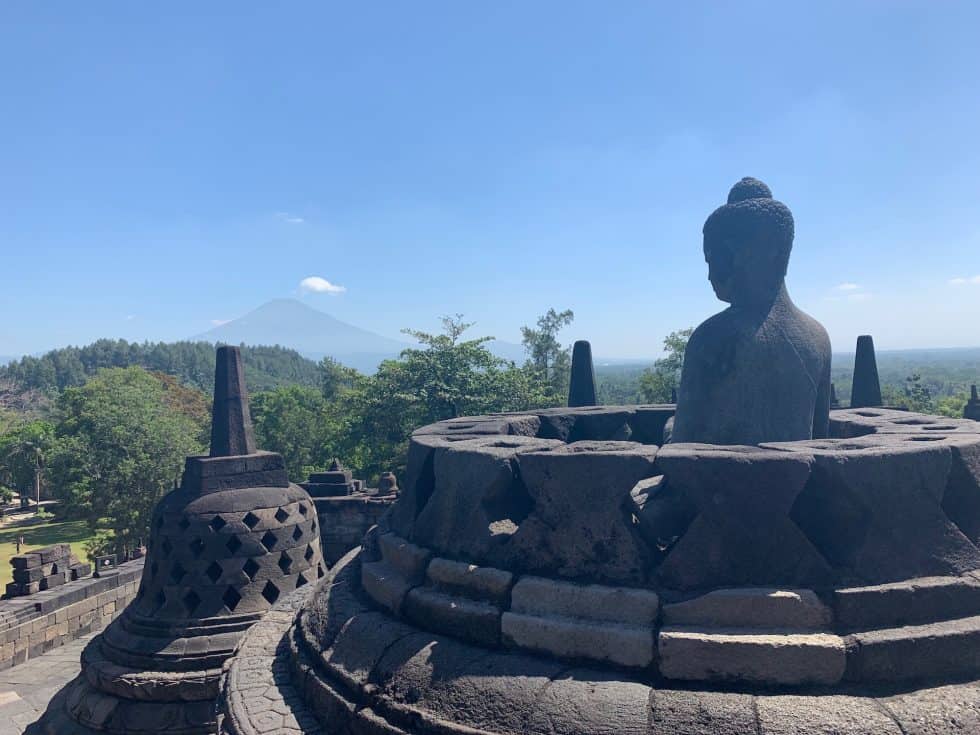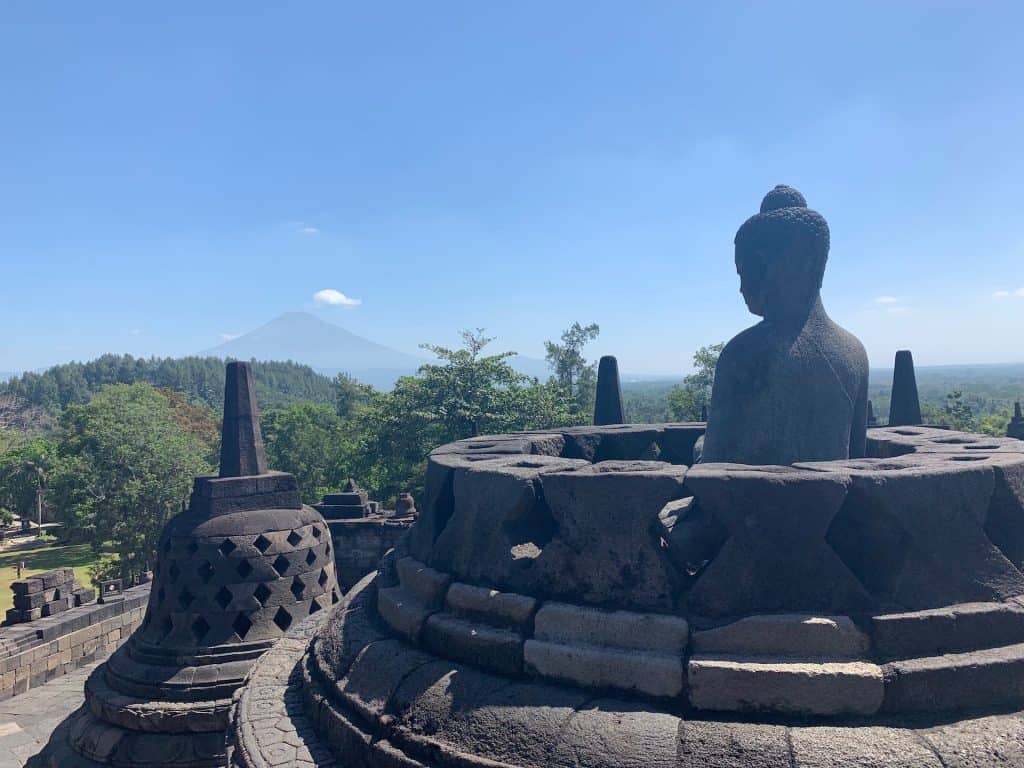 Exploring Yogyakarta Temples | Borobudur and Prambanan
A trip to Yogyakarta is not complete without a visit to the temples of Borobudur and Prambanan. These two Yogyakarta temples are some of the most iconic structures in Indonesia and make for the perfect day trip. This guide will go over what a...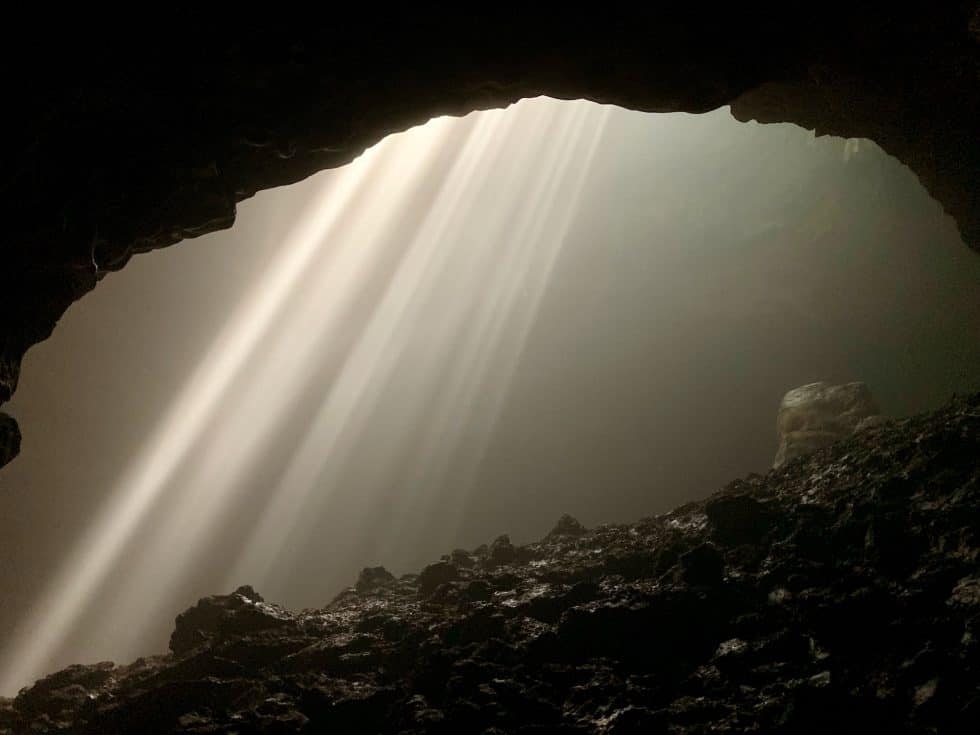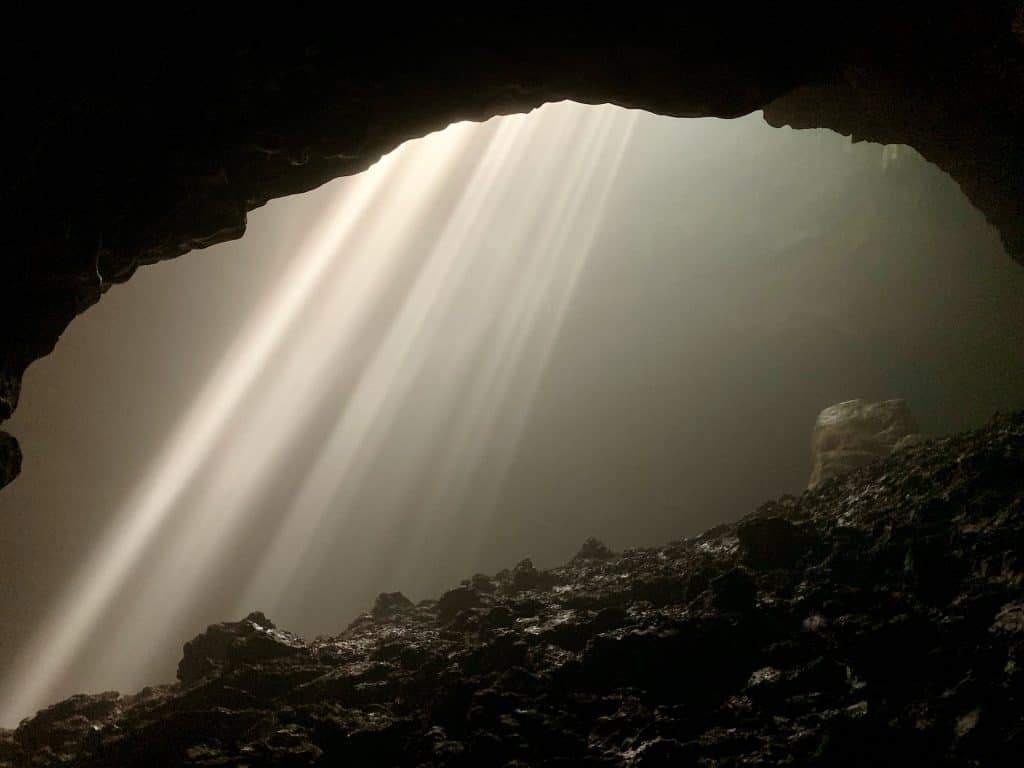 A Goa Jomblang Cave Experience
Ever wanted to repel 150+ feet down into a cave, trek through knee deep mud, and witness the light from heaven emerging from above? Well, the Goa Jomblang cave in Java, Indonesia offers that exact type of experience. This will be a muddy...