The island of Bali has so much to offer its visitors. While there are plenty of waterfalls to explore, the Banyumala Twin Waterfalls are some of the best you can ask for.
Secluded in the northern part of Bali, the Banyumala Twin Waterfalls offer a picturesque setting along with a relaxing swimming opportunity. This guide will talk about how to go about a trip there and what to expect along the way.
* Affiliate Disclosure: This post may contain affiliate links, which means I may receive a commission if you make a purchase through the links provided, at no additional cost to you. Thanks for supporting the work I put into TripTins!
1) Banyumala Twin Waterfalls Facts
Below are some quick facts about the Banyumala Twin Waterfalls to give you an overview of what to expect when visiting:
Name: Banyumala Twin Waterfalls
Location: Wanagiri / Buleleng Regency
Cost: 30,000 IDR / $2.00 USD
Trek Time: 15 Minutes (dirt & stairs)
Swimming Option: Yes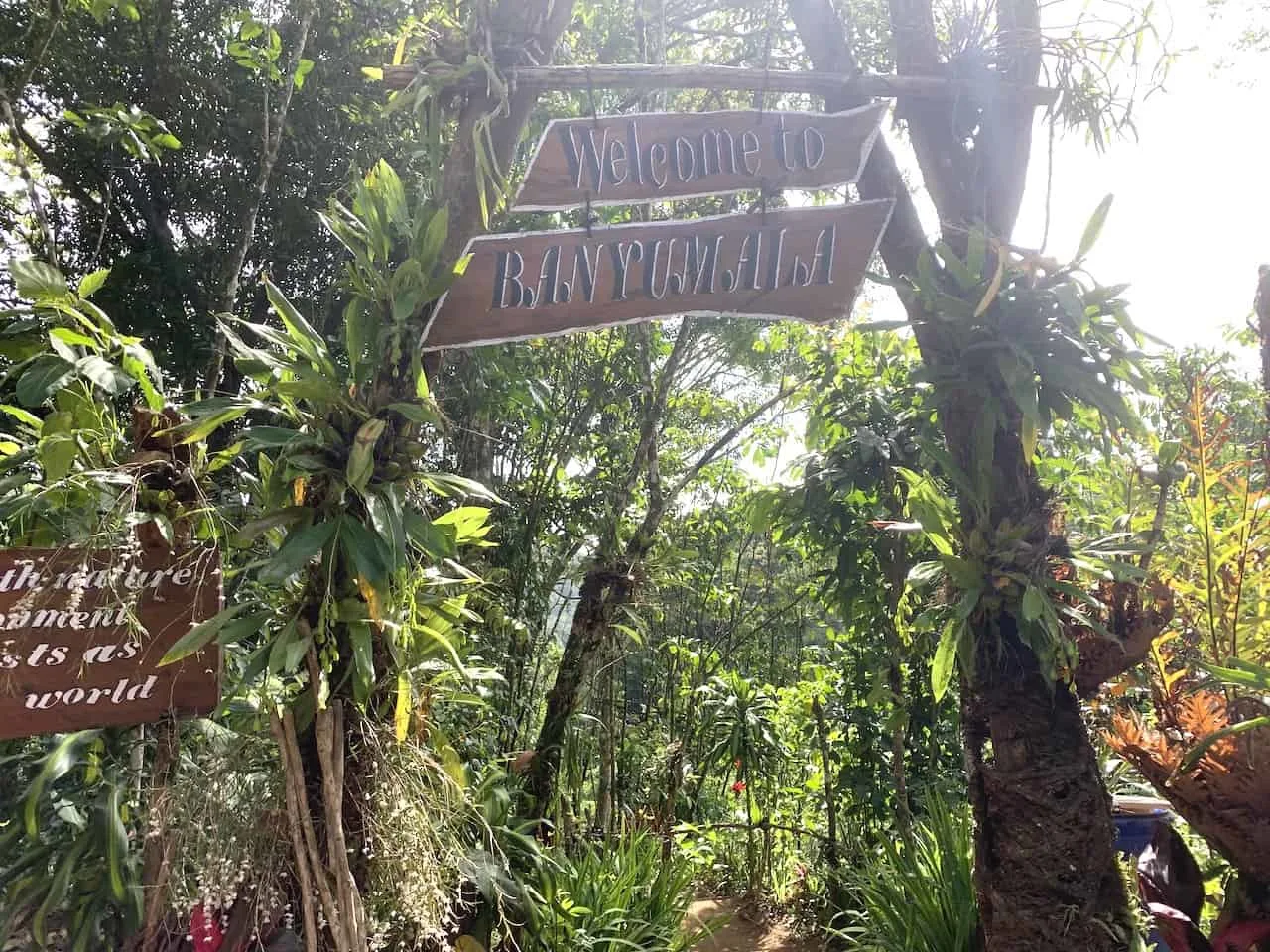 2) Where Are the Banyumala Twin Waterfalls
While most people who visit Bali keep to the southern/middle end of the island, many of the best attractions are actually located in the northern part.
The Banyumala Twin Waterfalls is located in the Buleleng Regency of Bali, located approximately 1.5 – 2 hours away from towns like Kuta, Seminyak, Canggu, and Ubud.
To make things easier when visiting the waterfalls, I would recommend staying up north for a few days in a town such as Munduk.
Munduk is less than 30 minutes away from Banyumala, making a trip there much shorter and enjoyable.
Staying in the region also offers the ability to add additional stops to your day instead of just heading to Banyumala. There are several other waterfalls and attractions that I will mention later on in the guide that could combine into a great day trip opportunity.
If staying further away, it could be a very long day visiting Banyumala along with other attractions, just because of all the driving time involved.
The main road that you will be driving on before making the turn to Banyumala is Jl. Raya Wanagiri (the road that navigates the northern end of Tamblingan Lake and Danau Buyan.
Once you make the turn off that main road, it is a 3KM / 1.8 Miles bumpy ride up to the parking lot.
Below is map outlining where the Banyumala Twin Waterfalls are located and the routes from Munduk (30 minutes), Ubud (90 minutes), and Seminyak (120 minutes).
3) How to Get to Banyumala
When it comes to visiting places in Bali there are three main options to choose from – a private driver, renting your own motorbike, or a group tour.
Private Driver
Hiring a driver for the day is a pretty common thing to do when visiting Bali. Prices for a full day driver are around $50 USD give or take. If you are traveling with others, splitting that cost among several people is a great way to stay on budget.
You can either go ahead and book a driver ahead of time through a trusted company or you can wait until you arrive and book a driver in Bali.
Motorbike Rental
Renting your own motorbike is the other main option here. I would only advise you doing so though if you are very comfortable driving one. Accidents happen all the time by inexperienced and even experienced drivers so do be cautious on the roads.
Depending on where you are coming from, you may be spending 4+ hours of driving in a day, so that is something you may want to consider as well.
Motorbikes are cheap though ranging from $5 – $10 USD (+gas) per day. So if you can handle the motorbike and want to save some cash then this option is for you.
Group Tour
A third option here is to join a group tour. I am usually not too interested in these situations to join a group tour just because a private driver is basically the same cost. If traveling with another person, then a private driver would certainly be cheaper.
I will say though, if you are a solo traveler and looking to join in with some other like-minded travelers then a group tour is a good way to meet some people. Below are a few options to choose from:
4) The Banyumala Twin Waterfalls
Once you arrive at the Banyumala parking lot, all you need to do is make the 300 meter walk down to the waterfalls.
Be careful though, as this walk will be downhill with stairs, and it can get slippery at times if there has been rainfall.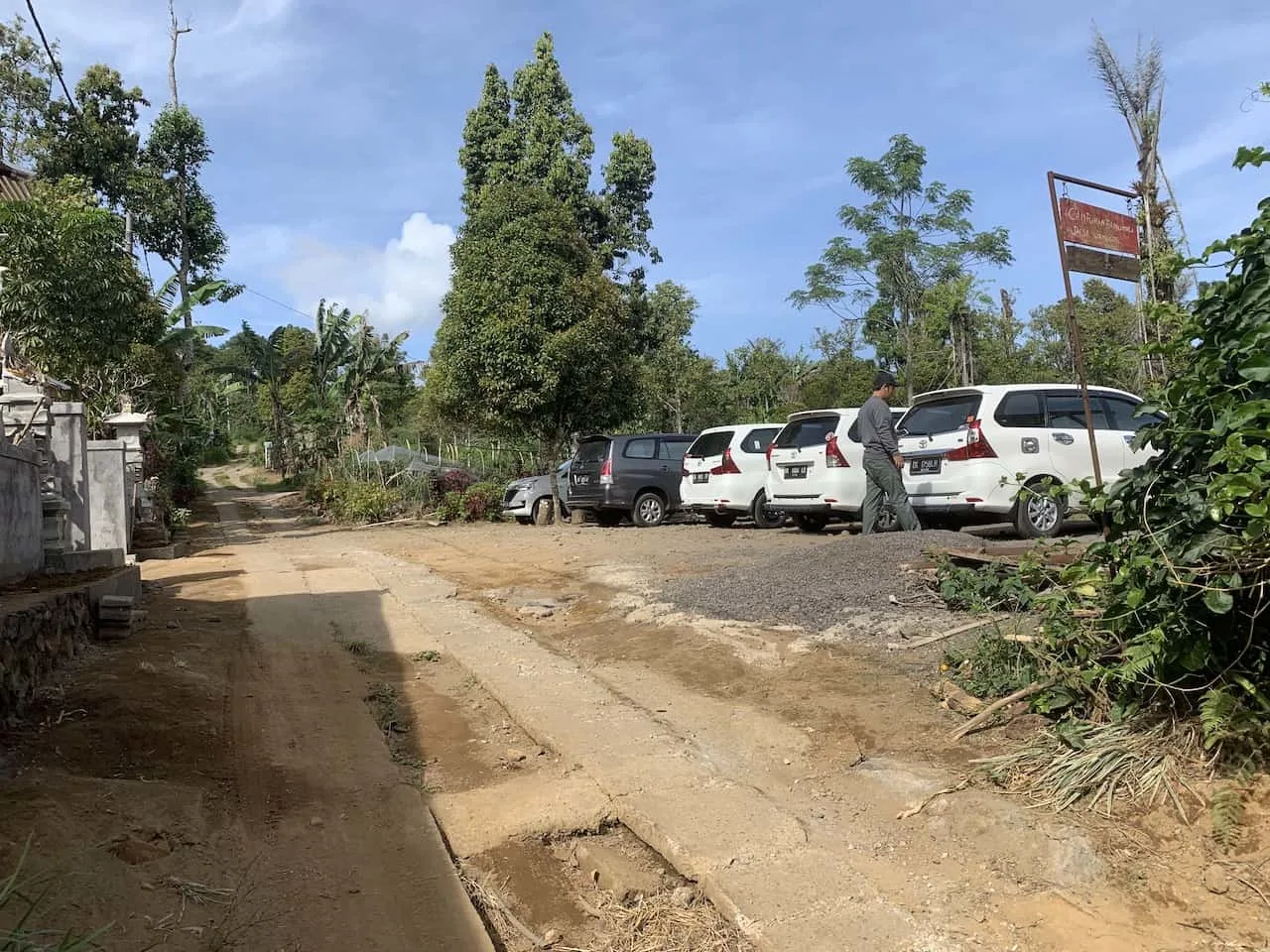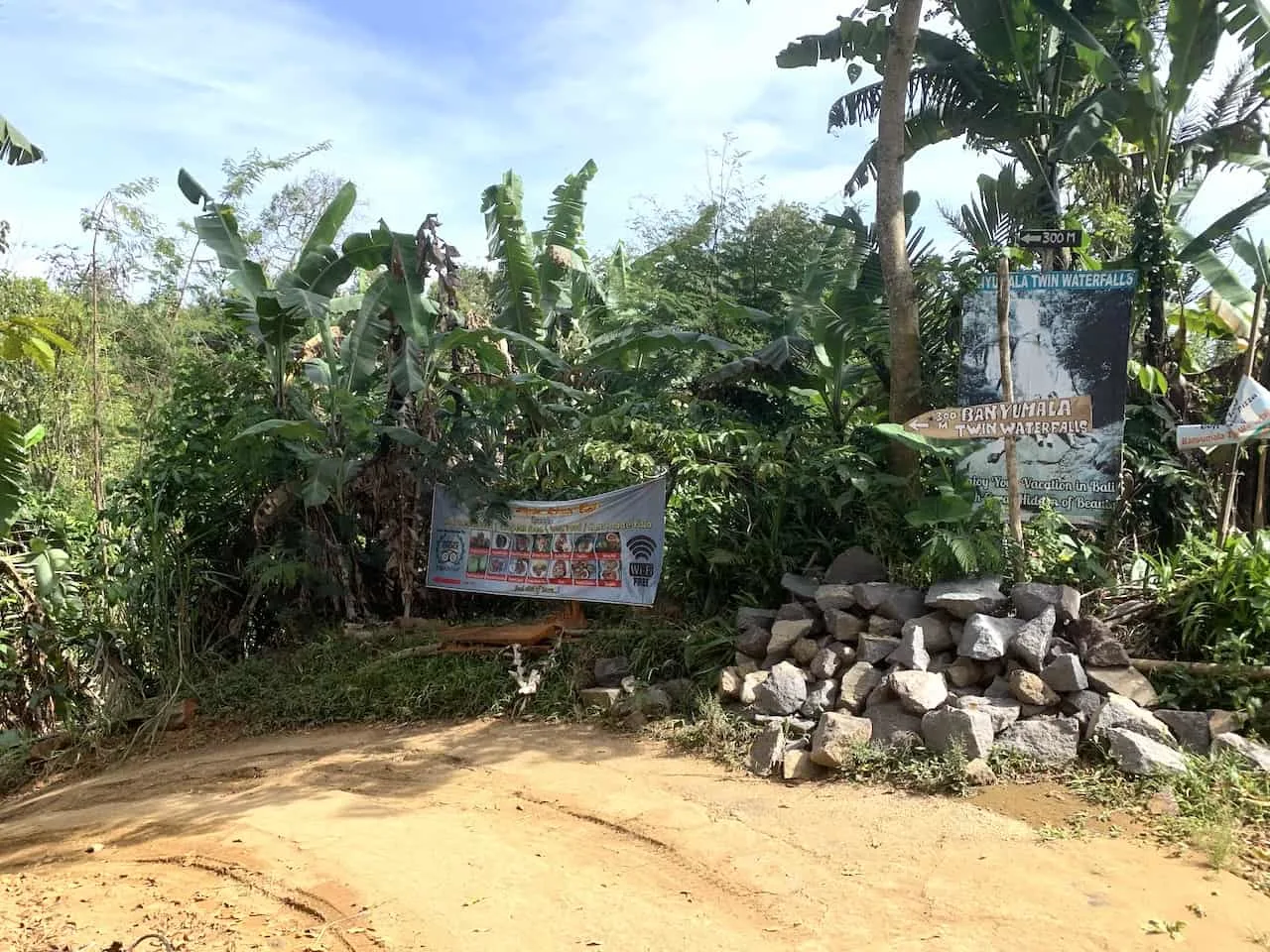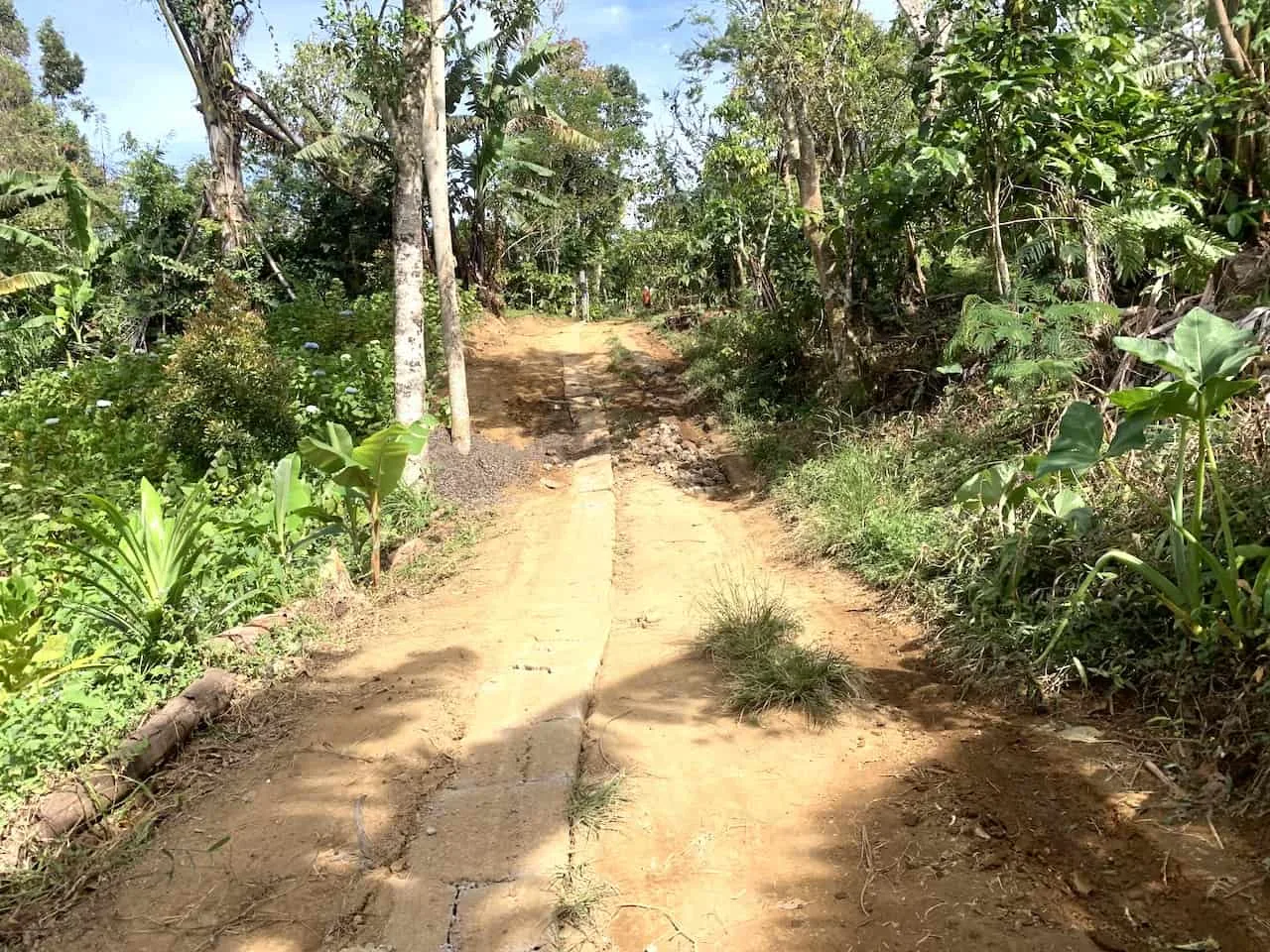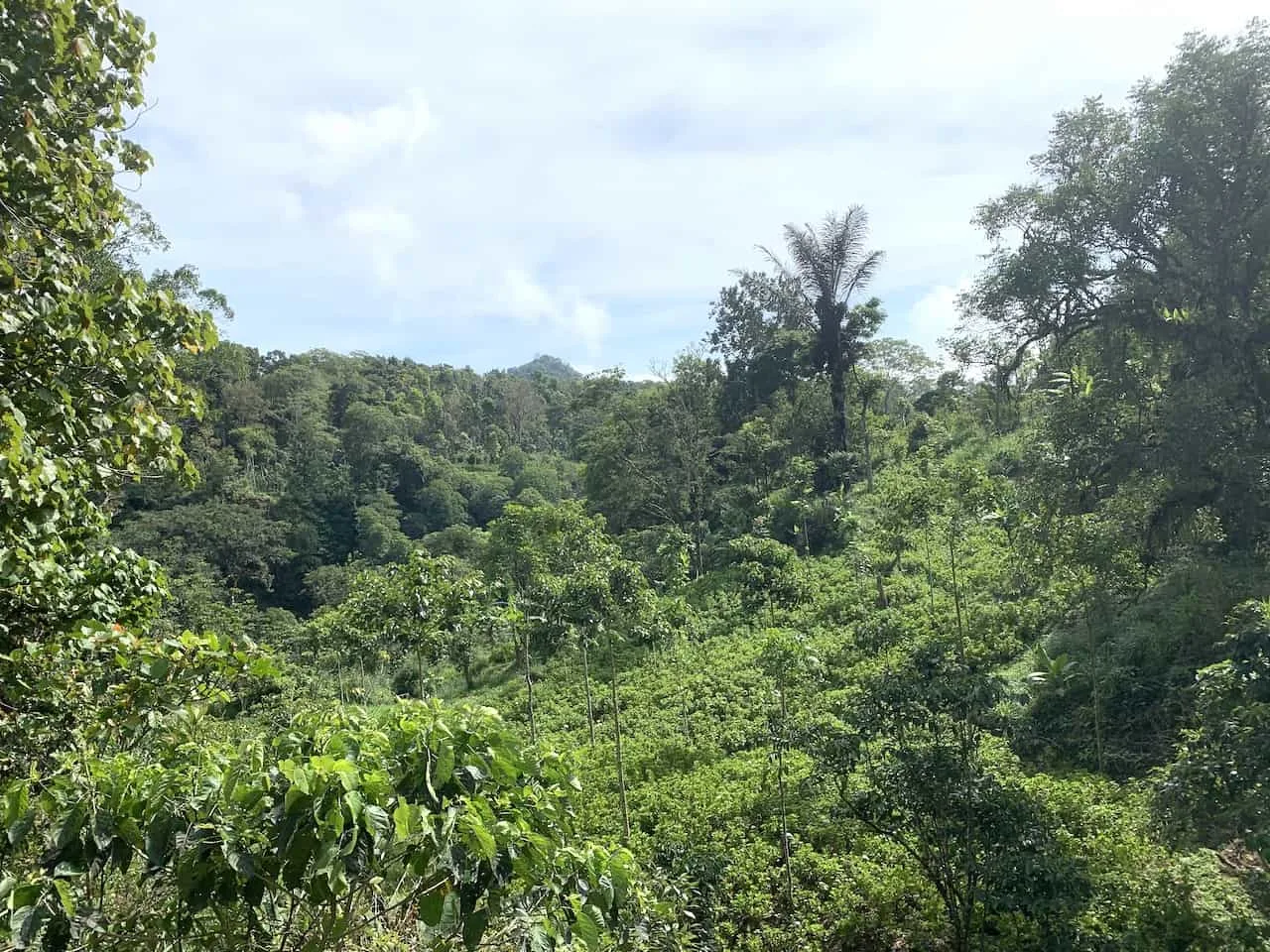 About 5 minutes into the walk, you will pass by the ticket booth and pay your $2 USD entrance fee before continuing on with the walk down.
Soon enough you will be welcomed to the magnificent double waterfall, where you can snap some pics from a far before jumping in for a swim yourself.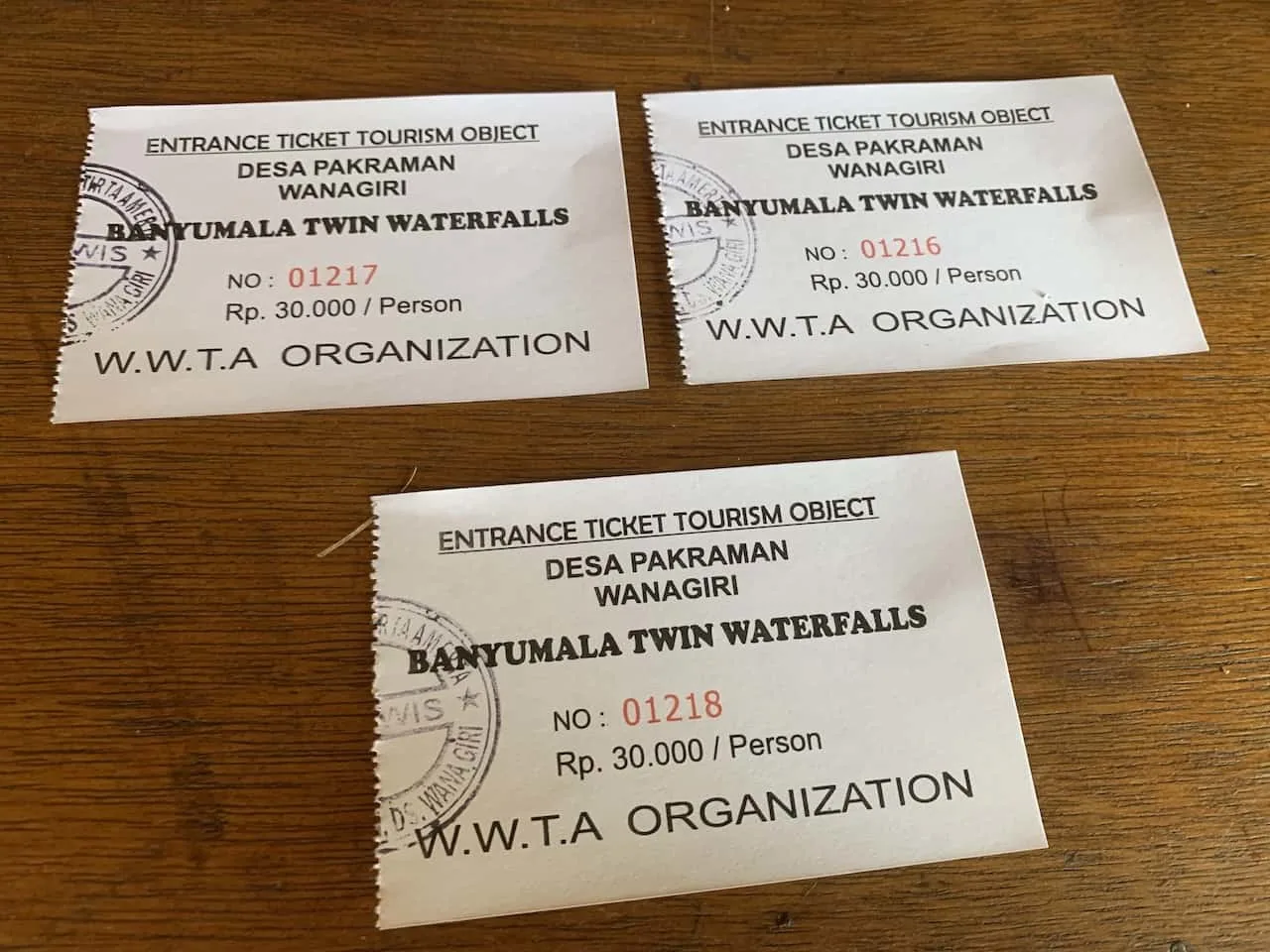 Beware that the water can be quite cold but once you are all the way in, it will feel much more refreshing.
While it is a beautiful waterfall to just look at, spending some time in the water will make the experience that much more memorable.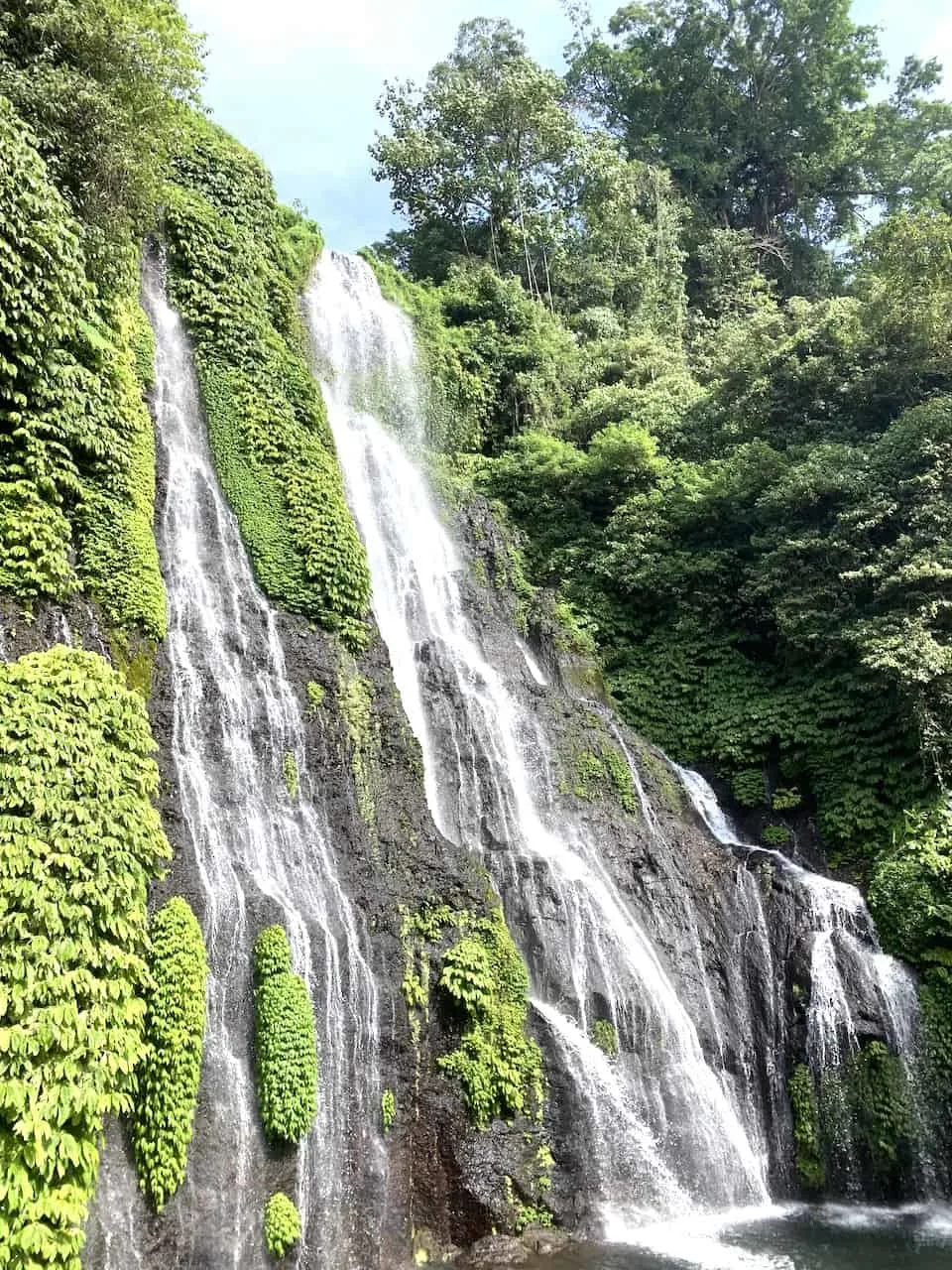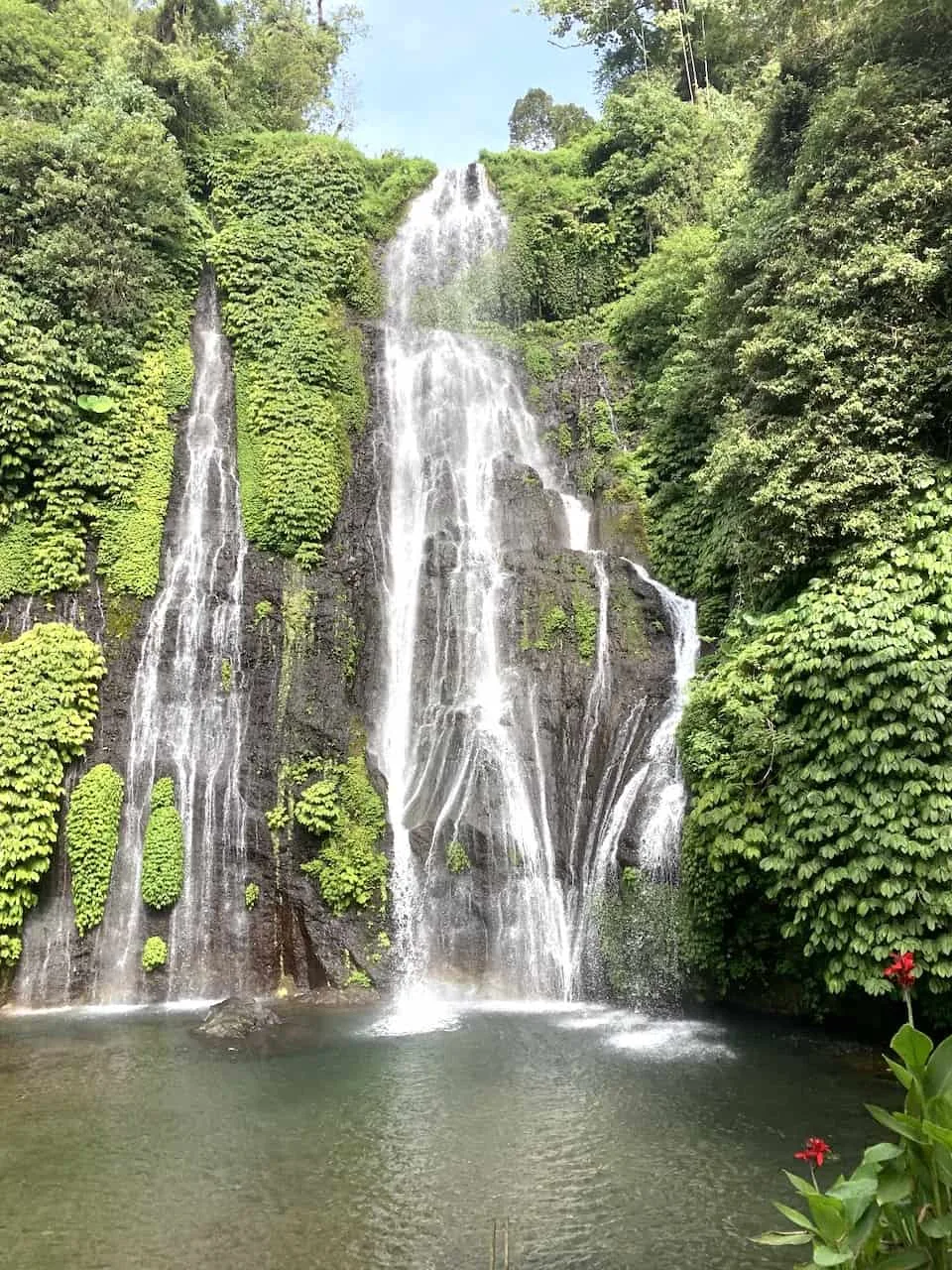 After enjoying the main waterfall, you can follow the path a bit further downstream, where you can see Banyumala from a far as well as some smaller waterfalls and rivers making their way downstream.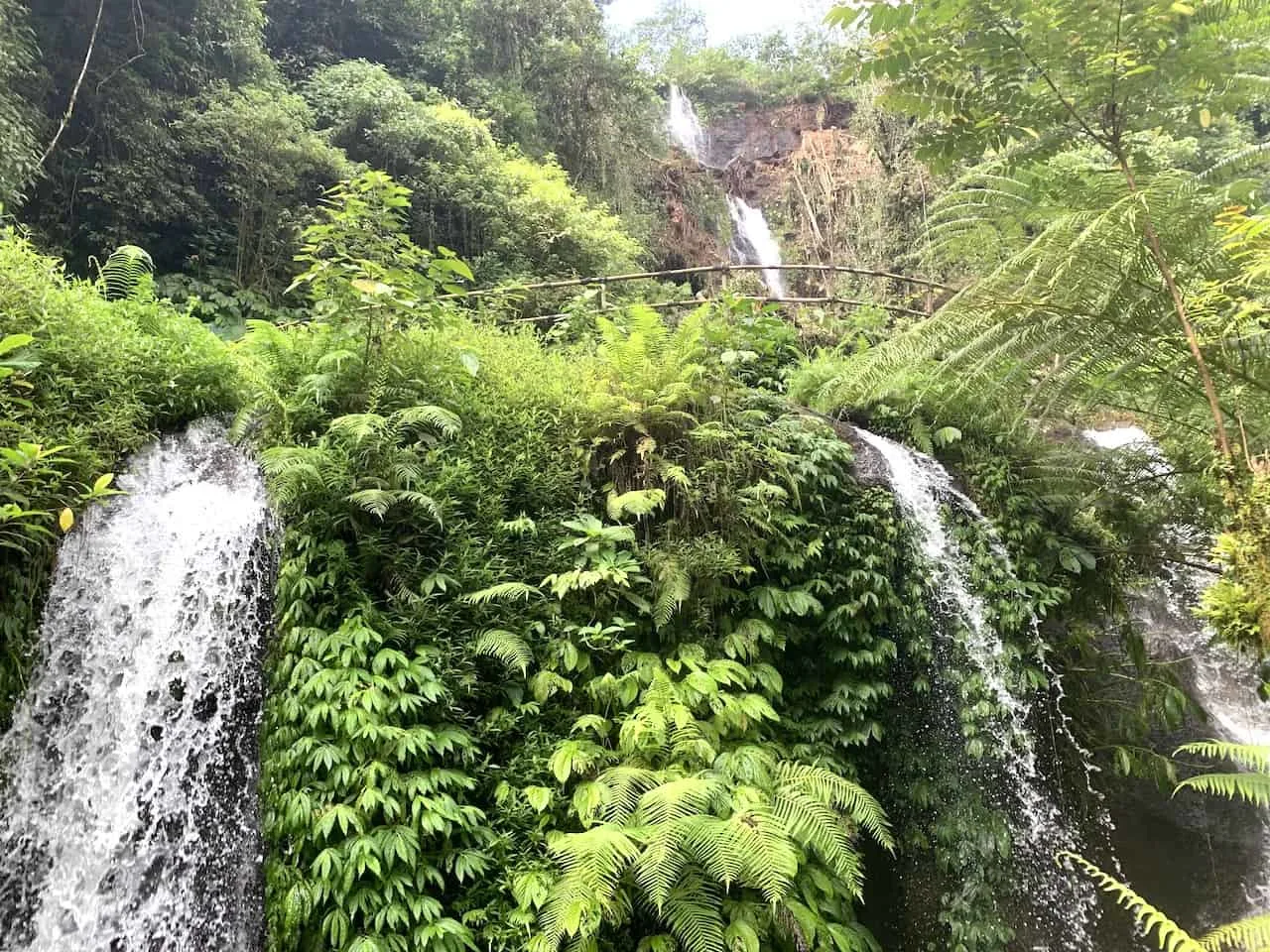 While it is a well-known waterfall, surprisingly it is not that crowded of a place. I visited around 10AM in June, and there were maybe just a few other people there. I have heard the same from others as well.
So, if you thinking about a relaxing spot to visit then Banyumala may be the one! Altogether, it is a great way to spend some time out in Bali and away from the crowds.
5) A Northern Bali Day Trip
While the Banyumala Twin Waterfalls, is a great place to add to your itinerary, there is so much more to see around the area that would combine into a great day trip opportunity.
As mentioned before, it will be much easier to visit multiple attractions in the area if you are staying closer by (i.e. Munduk). But you can definitely still add some more to your day if coming from further out as well.
When I visited the Banyumala Twin Waterfalls from Munduk, my day went something like this:
Stop #1: Viewpoints along Tamblingan Lake and Danau Buyan (can stop at Wanagiri Hidden Hill)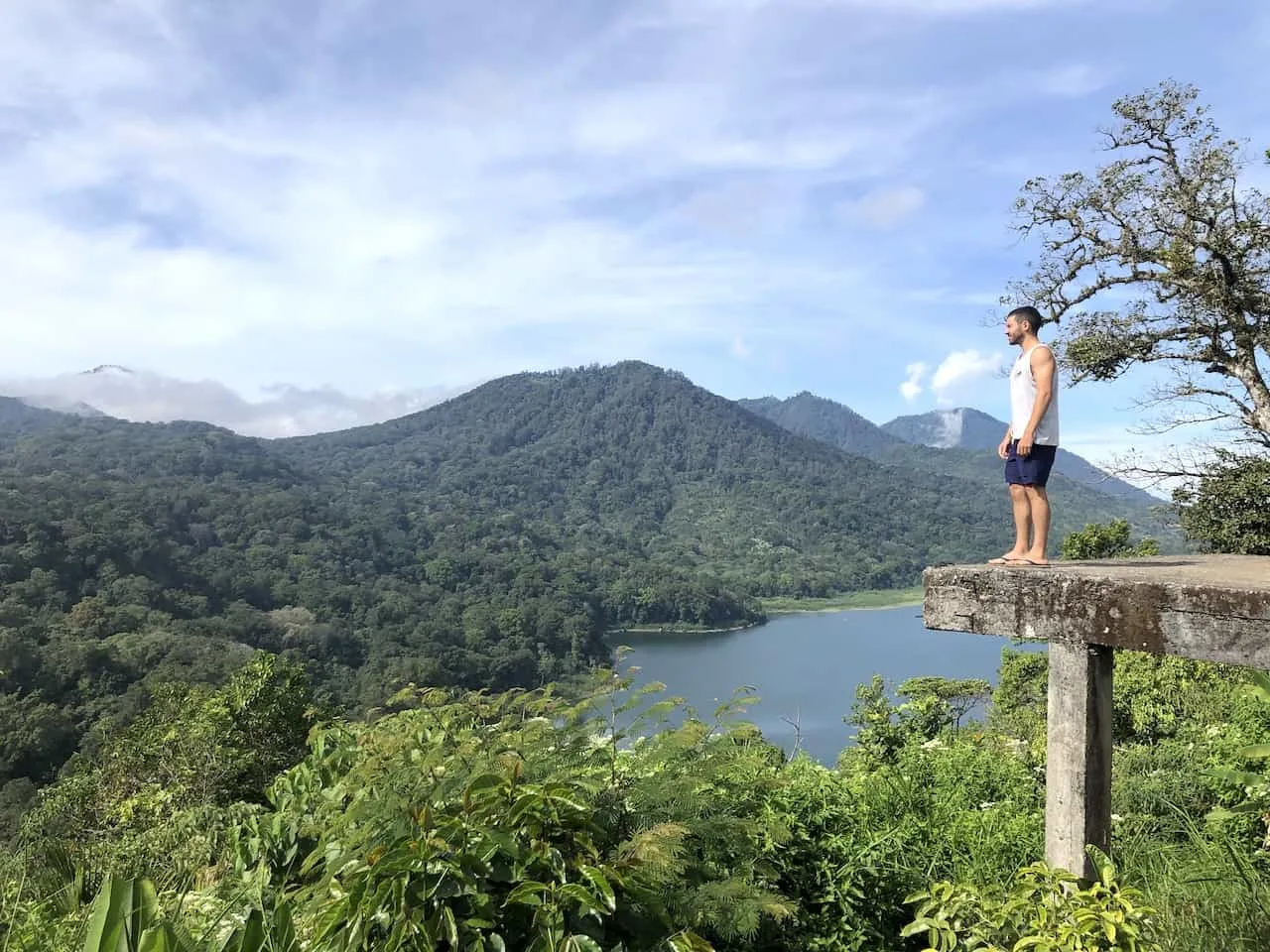 Stop #2: Banyumala Twin Waterfalls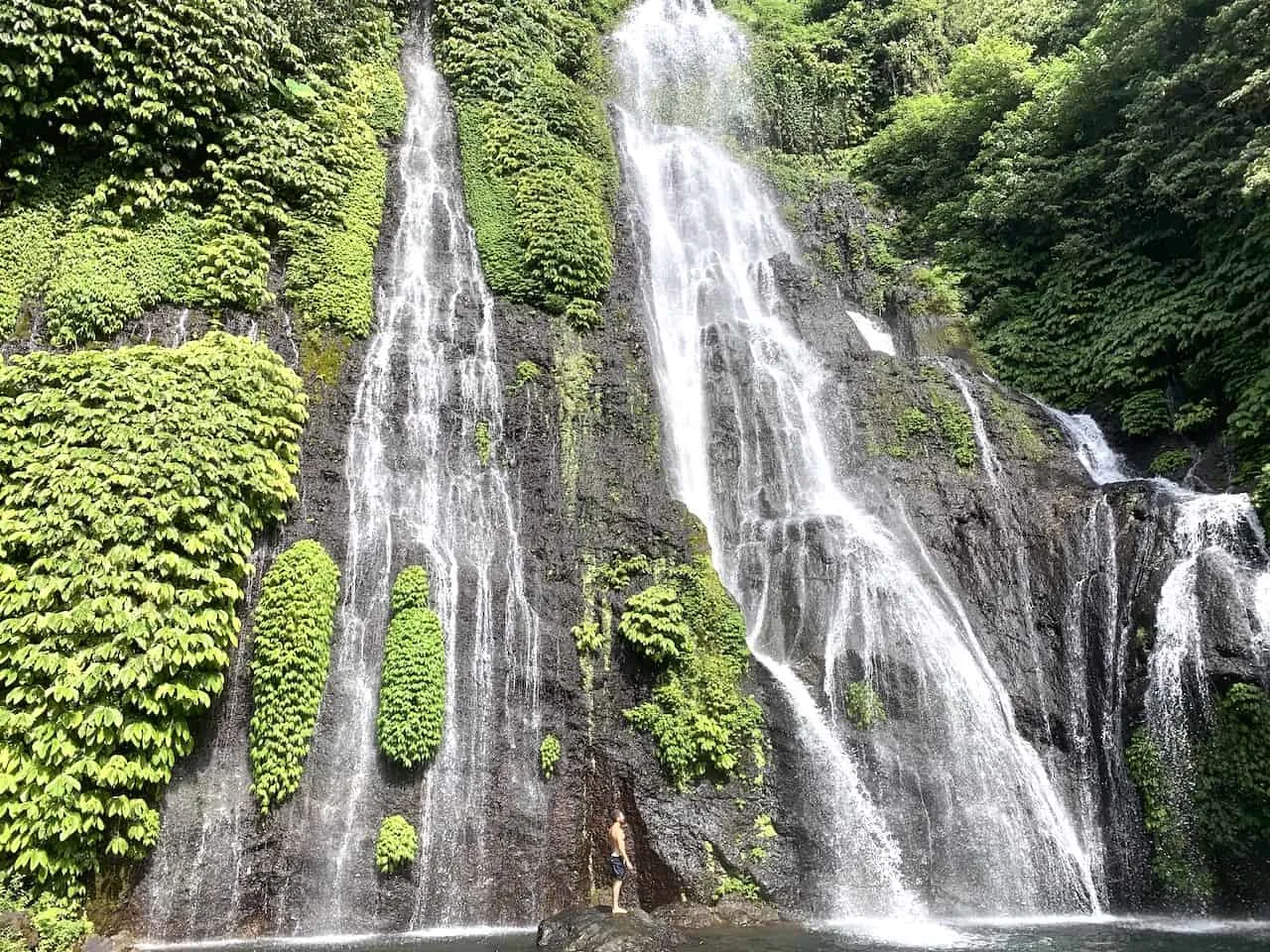 Stop #3: Sekumpul Waterfall -> Learn more in the Sekumpul Waterfall Guide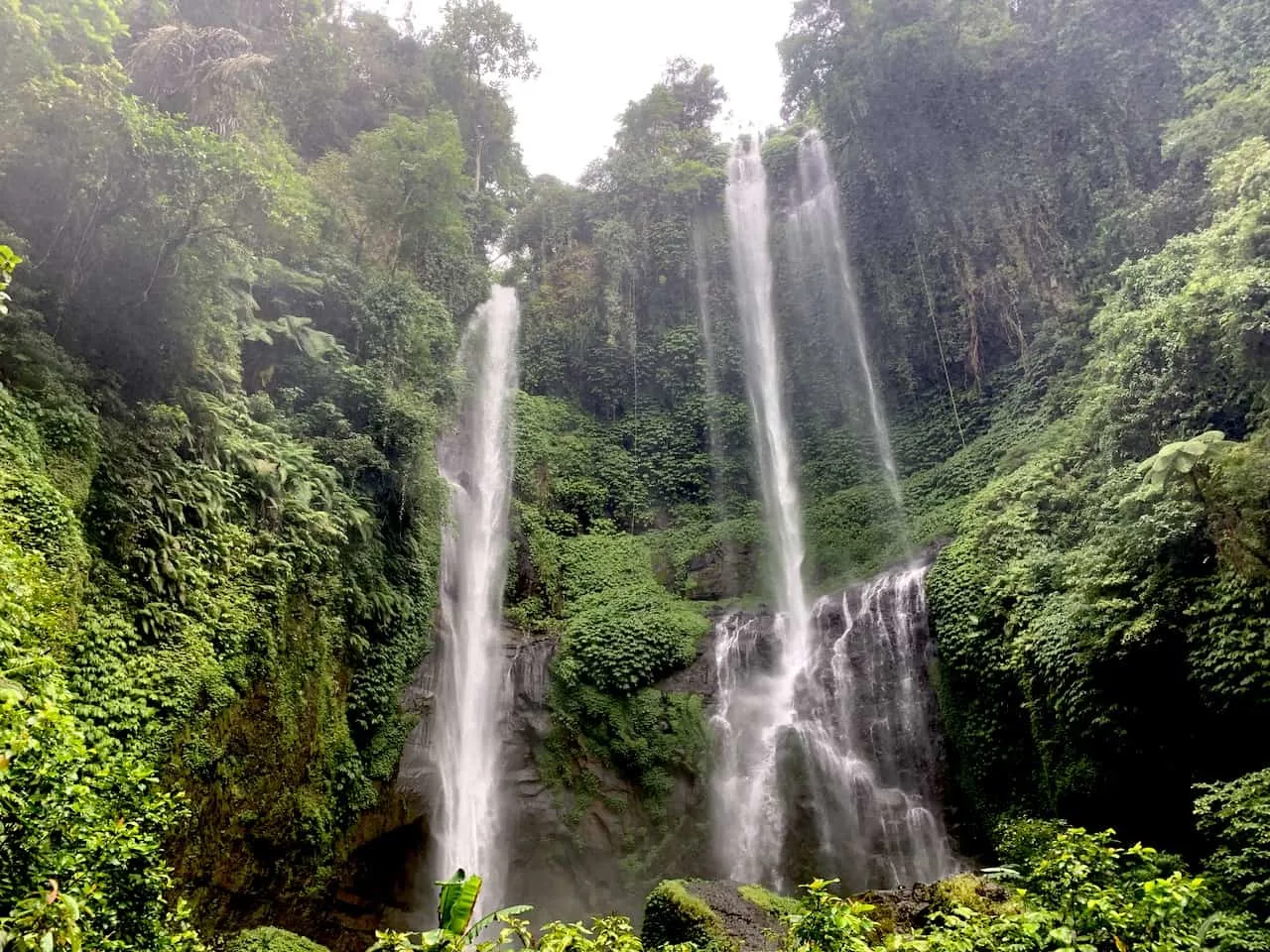 Stop #4: Aling Aling Waterfall -> Learn more in the Aling Aling Waterfall Guide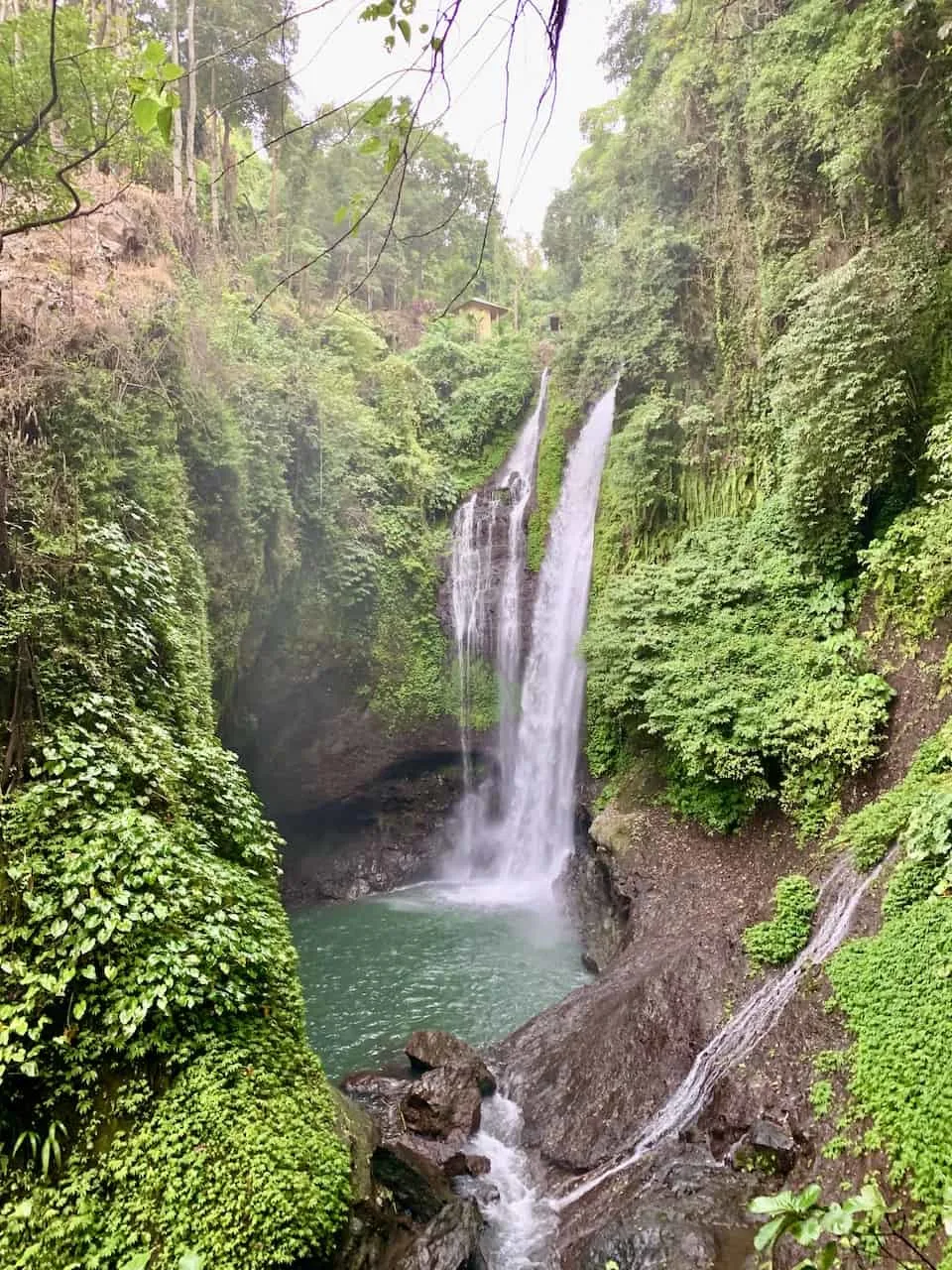 This was definitely a full day for me, but one that never had a dull moment. The beauty and uniqueness of these waterfalls make for an exceptional day trip in northern Bali, and I would highly recommend taking part if visiting the island.
6) Where to Stay in Munduk
If you decide to spend a few days in Northern Bali exploring the beautiful jungle and waterfall region, I recommend staying in the town of Munduk.
Here you will find a variety of different accommodation options at various price points. You will be much more accessible to the waterfalls such and you will not need to drive hours just to reach them. Below are a few highly rated options at different price points:
Budget: Bali Bening | Umah De Madya
Mid Tier: Villa Dua Bintang | Lesong Hotel
Luxury: Munduk Moding Plantation | Munduk Menir Villas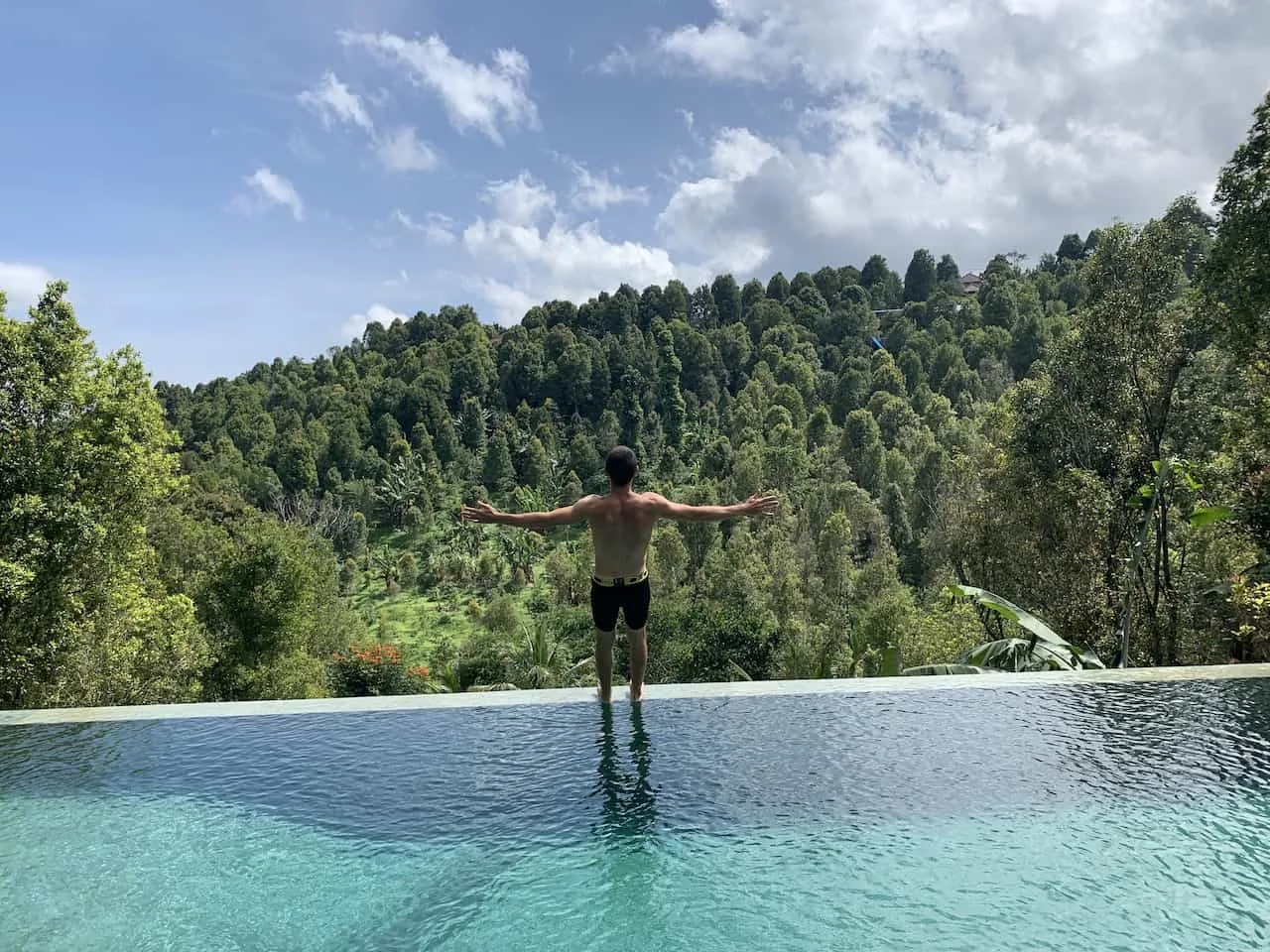 That about wraps up a guide to the Banyumala Twin Waterfalls. If you have any questions or comments feel free to add them in below. Also don't forget to check out the other Indonesia guides and itineraries up on the site:
Central Java: Yogyakarta Temples | Goa Jomblang Cave
Eastern Java: Tumpak Sewu Waterfall | Mount Bromo | Ijen Volcano
Lombok: Trekking Mount Rinjani
Have fun out there and safe travels!