Do you want to climb to the highest point of not only the Azores, but in all of Portugal!?
Well, Mount Pico on the island of Pico gives you that once in a lifetime opportunity.
At 7,713 feet in elevation (2,351 meters), the dormant volcano of Mount Pico stands above the rest and is one of the most prominent sites among the Azorean islands.
The good news is that anyone with the will and fitness to get to the top of the volcano can do so. The only thing that stands in your way to accomplish this goal is the 7+ hour round trip hike on volcanic rock, as you climb in and out of the unpredictable mountain weather.
* Affiliate Disclosure: This post may contain affiliate links, which means I may receive a commission if you make a purchase through the links provided, at no additional cost to you. Thanks for supporting the work I put into TripTins!
This guide will give you EVERYTHING YOU NEED TO KNOW to prepare yourself to take part of hiking Mount Pico – from logistics to weather to trail info – it will cover all of that and more!
I wanted to make this guide as comprehensive as possible and help answer any potential questions you may have, so with that said lets start off with a quick video recap!
1) Mount Pico Summary
Starting & Ending Point: Mountain's House
Mid Point: 7,713 feet (2,351m) above sea level on top of Mount Pico
Distance: 4.7 Miles / 7.5 KM round trip from the Mountain's House to the summit and back
Elevation: You start climbing at 4,038 ft (1,231m) and the peak is at 7,713 feet (2,351m), which means you need to climb 3,675 ft (1,120m) in elevation
Duration: 6-8+ hours (~3 hours up, ~4 hours down)
Difficulty: Hard
Markers: 47 Poles
**Reservation Update** -> You can now reserve your climb ahead of time to guarantee your spot on the mountain. Head over to the Mount Pico reservation website to book your climb today!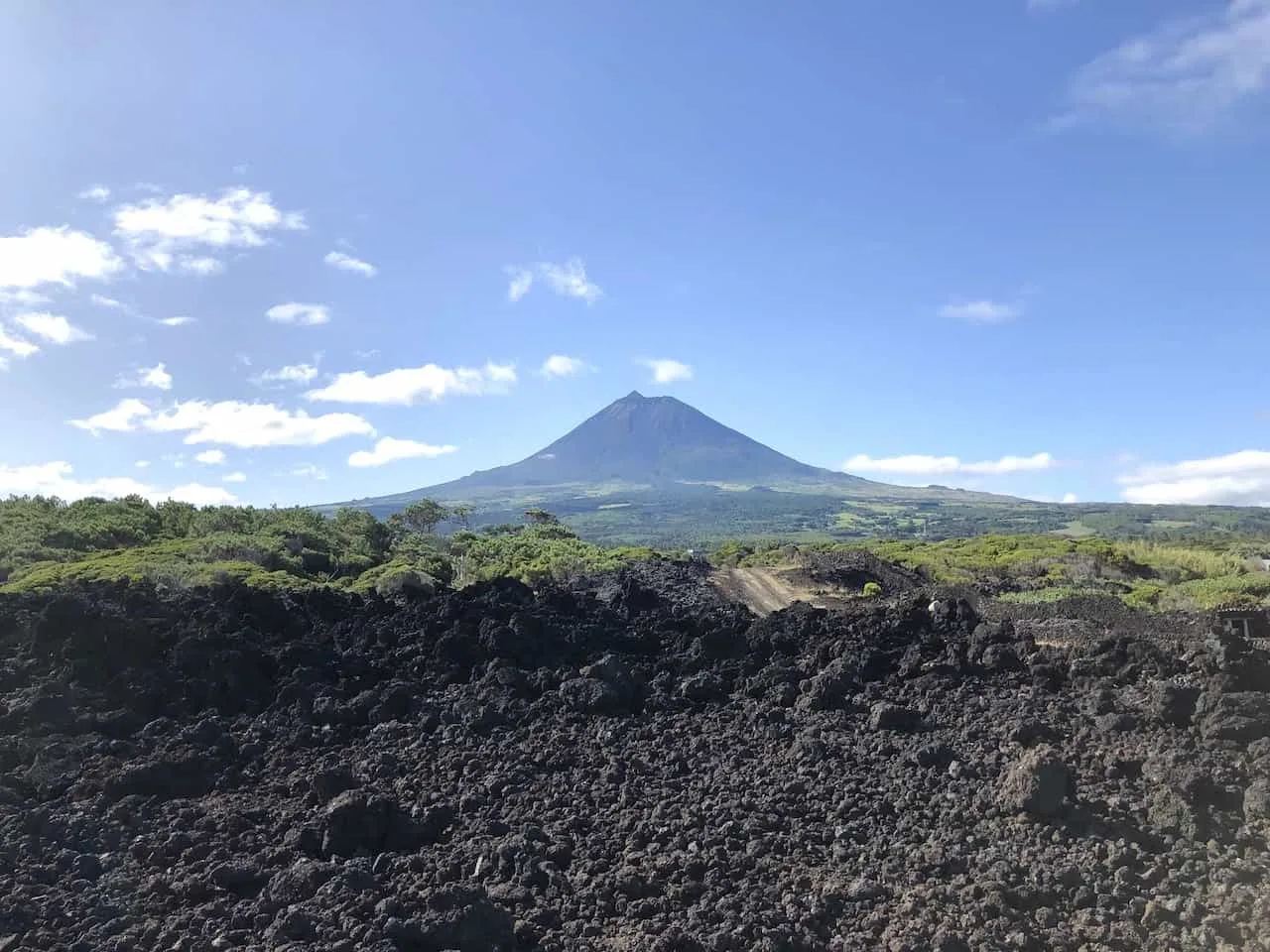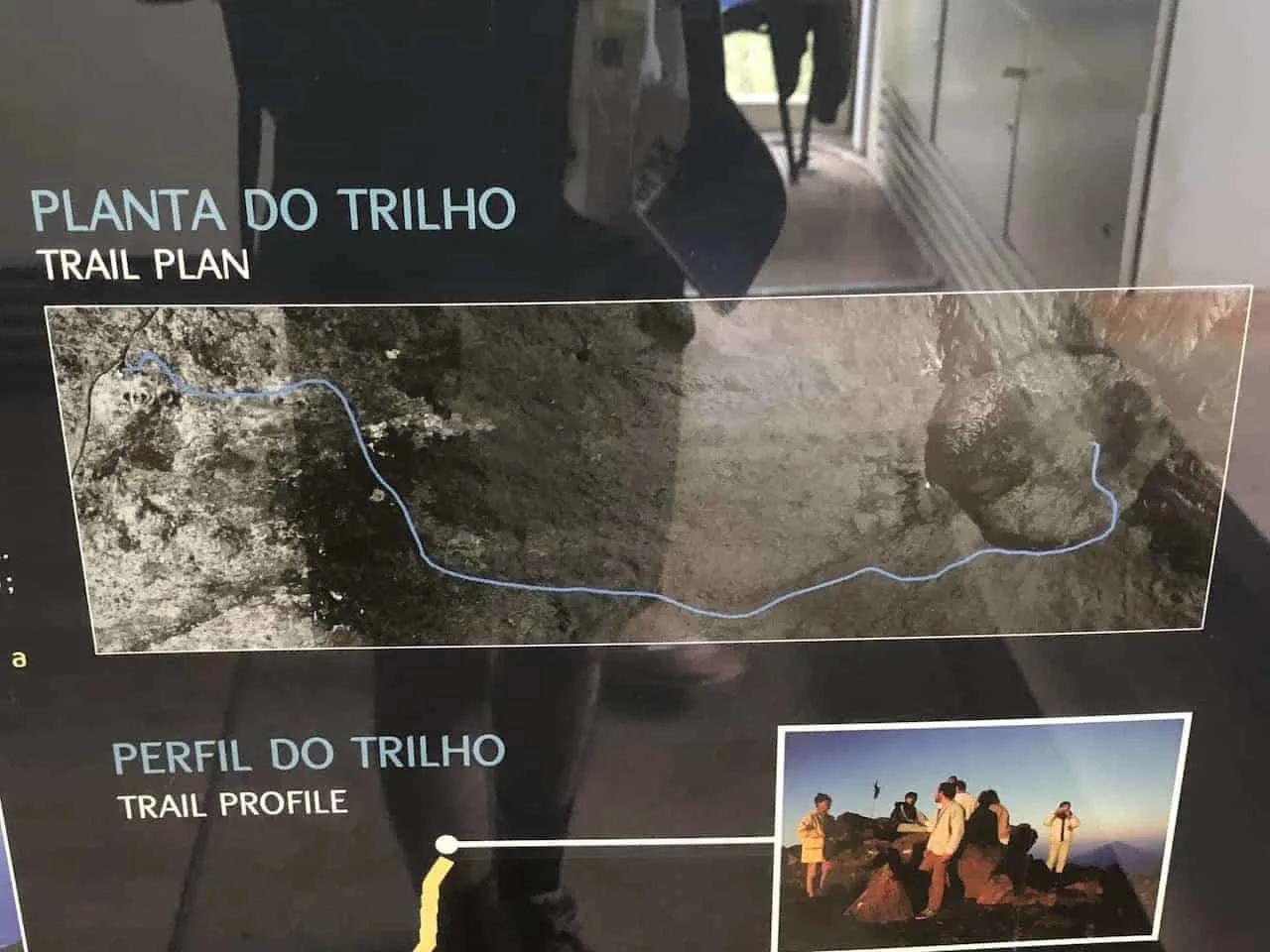 2) Getting to Pico Island
Before you are able to actually take part of the hike up Mount Pico, you will first need to get to the island of Pico first. To get to Pico, you will most likely be flying from Sao Miguel (Ponta Delgada).
Depending on the time of year there should be at least one flight per day from Ponta Delgada to Pico. You can check SATA Airlines for flight schedules for your specific trip dates.
You can also get there by ferrying from the nearby islands of Faial and Sao Jorge. If you are staying on one of those islands, there are daily ferries that go between the island group, to get you from one to the next.
If you are staying on Faial, you could also potentially take an early ferry to Pico, hike the volcano and then return back to Faial later on in the day. While you will probably get a later start, it still is feasible if it is something you really want to do.
» Take a look at the Flying in the Azores and Ferries in the Azores guides to help answer any transportation questions you may have.
3) Getting to Mount Pico
Once you are on Pico, you will need to get to the Mountain's House, where the official hiking trail begins.
If you have a car on Pico then you easily will be able to make the drive to the Mountain's House, park your car, head off for the hike, and then drive back to your hotel at days end.
→ Feel free to browse through Rentalcars.com for plenty of car rental options. You can filter by car type, price, & more to find the perfect rental car for your trip to the Azores.
If you do not have a car on Pico, no worries at all. What I would do is get in contact with a local taxi driver and let them know you will want an early morning pickup to Mount Pico.
You can then also let your driver know to pick you up later in the day once you finish your hike so you will not have any worries getting back to your hotel.
The one-way cost from Madalena to the Mountain's House should be somewhere around 20 Euro give or take.
4) Mount Pico Weather
While the weather in the Azores is unpredictable on a day to day and hour to hour basis, the weather/climate on Mount Pico has even more so a mind of its own.
Weather forecasts may be a bit more reliable for the island as a whole, but there is very little reliability when it comes to dealing with mountain weather.
Sun, clouds, mist, rain, fog – you think of it and Mount Pico has it.
Expect clouds to come and go as your climb goes on, with moments of clear views and sun along with moments of poor visibility and rain.
Visibility can be a real problem on the mountain and due to the technical landscape, it can get dangerous, so please be careful as you make your way up and down the volcano.
When deciding when to hike Mount Pico you should still check the weather forecasts. Just note that even if looking at forecasts the day before, the weather can change. Do not be deterred if the forecast calls for rain for certain parts of the day.
Odds are any bad weather will just come and go. I would not however hike the mountain if the forecast says 100% chance of rain the whole day. If that is the case maybe try and save the hike for another day of the trip.
» Be sure to read the weather in the Azores guide I have up on the site to learn more.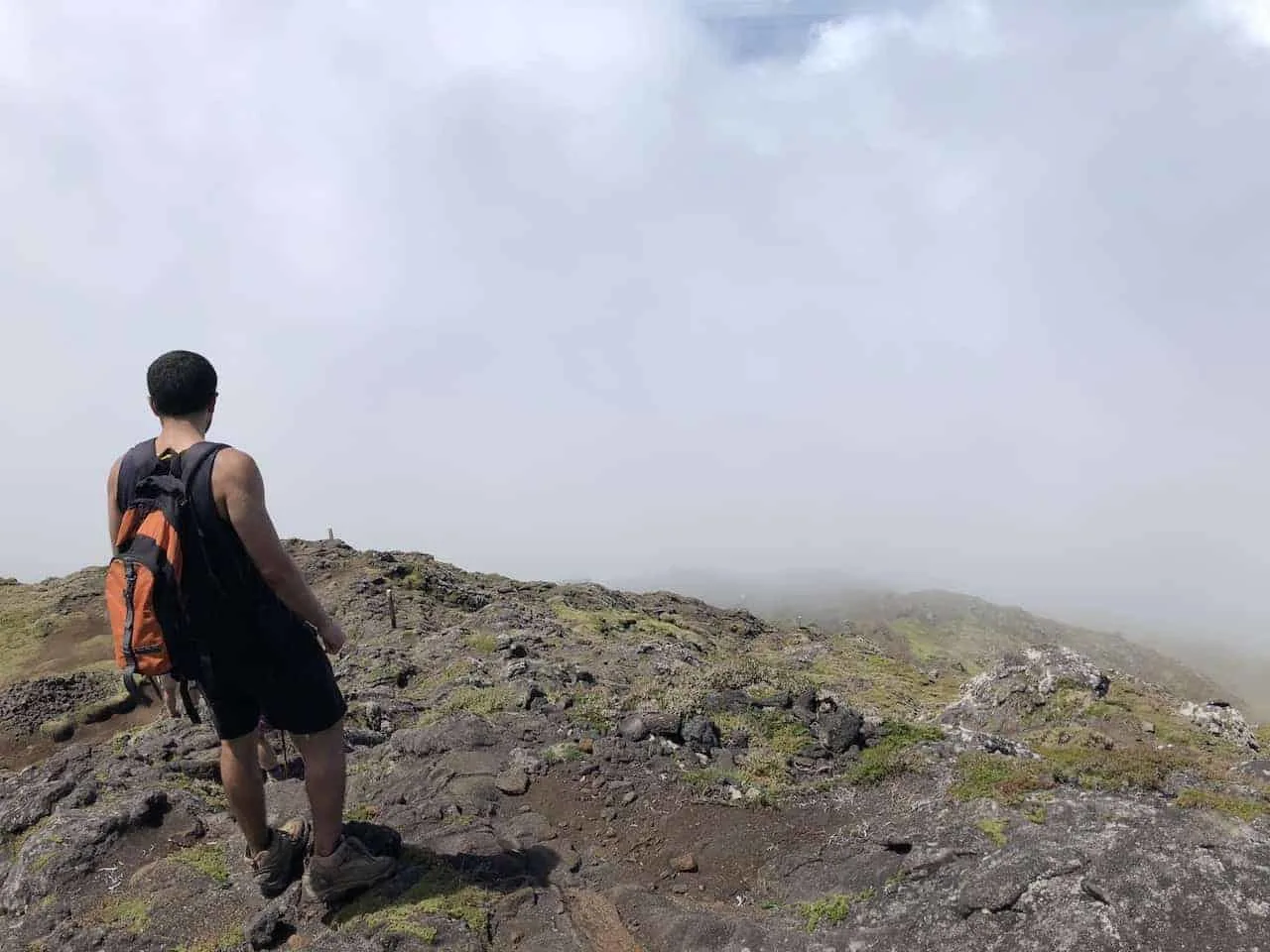 5) Opening Times / Cost
Mount Pico has different hours depending on time of year. During the summer months for example, the mountain is open 24 hours a day while in the winter months, hours are more limited.
Below is the screenshot of openings hours, however please visit the official site linked above for any updates.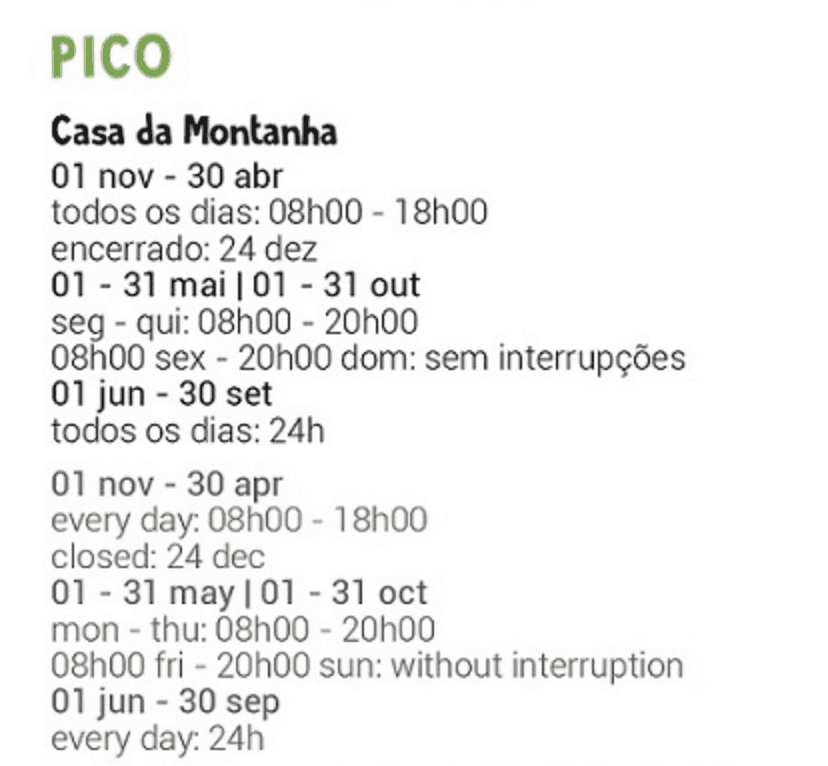 While many natural attractions are free in the Azores, climbing Mount Pico is not one of them. Since there are security measures in place and experts on the ground to help climbers out, there is an entrance fee to climb the mountain.
To climb all the to the very top will cost 25 Euros, just to the crater for 15 Euros, and if you opt for an overnight – an additional 10 Euros.
6) Tips Before you Go to Mount Pico
Here are a few tips and things to know before heading out on your climb:
→ Start early – around 7AM or so. The climb can take up to 7+ hours and you will want to avoid hiking the whole thing in the hottest hours (if hiking in the summer)
→ There is a limit of 160 people to be on the mountain at one time, and a 320 limit for total number of people per day. Getting there earlier will better guarantee you a spot (however now you can reserve your climb ahead of time)
→ You can sleep overnight on top of Mount Pico. If you are interested in doing so, you can only start the climb after 2PM or 4PM depending on time of year, so don't show up before then or you will just be waiting around (more info in the Mount Pico access regulation document). Only 32 people are allowed to sleep overnight at a time and reservations are required.
→ The 47 pole markers are there for a reason! Do not try and skip poles and shortcut your way up the mountain. Odds are you will be putting yourself at greater risk of slipping and injuring yourself
→ Watch out for the areas with a lot of small volcanic rocks. When walking on these (down the mountain), there is a higher chance to slip. Try to stick with larger rocks to get your feet on
→ As mentioned be prepared for the weather. Half the hike might be done in clouds and rain while the next half might be done in sun and clear skies – pack accordingly (more on that below)
→ The day before your hike, be sure to stock up on water and snacks/lunch for the climb. Stores will not be open so early in the morning, so make sure you prepare everything you need the day before
→ Expect the unexpected. At any moment visibility can become zero or rocks might slip out underneath you. Just be careful EVERY STEP OF THE WAY
Be sure to check out some of the other best things to do in the Azores during your trip
7) What To Bring
If there is one hike to prepare yourself for in the Azores, it is this one. The list below includes everything I bring along on day hikes, and it will have you better prepared when taking part of trails all over The Azores.
Hiking Packing List

In general when it comes to hiking, there are a few main aspects to consider. These includes clothing layers, hiking shoes, hydration & fuel, electronics, and other essentials.

Below in a breakdown of some of the top items, but be sure to check out the Hiking Packing List for a more comprehensive view.

Clothing Layers

Layering is going to be a top consideration when hiking. You will want to be prepared for all sorts of weather so you can be comfortable in different situations. Some items may include:

→ Hiking Shorts
→ Hiking Pants
→ Short Sleeve Shirt
→ Long Sleeve Shirt / Sun Hoodie
→ Mid Layer Fleece
→ Puff Jacket (not always needed)
→ Packable Rain Jacket (Columbia Watertight II)

Note that your layers should be made of moisture wicking material as they are breathable and quick drying.

Footwear

Having appropriate footwear will also be very important. You will want to have shoes with the necessary grip and support to keep you safe on the trail.

→ Hiking Shoes (Keen Targhee)
→ Hiking Socks (Darn Tough)

Other Essentials

Whether it is hiking gear, electronics, or just some miscellaneous items, here are some other essentials to bring along on hikes.

→ Hiking Backpack (Osprey Talon 22) & Rain Cover (Joy Walker Cover)
→ Hiking Poles (Black Diamond Trekking Poles)
→ Water Bottle (CamelBak Chute or Katadyn Filter Bottle)
→ Portable Charger (Anker PowerCore 5000mAh)
→ Action Camera (GoPro Hero)
→ Energy Bars & Snacks
→ Hat & Sunglasses
→ Sunscreen & Bug Spray
---
8) Guide or No Guide
When thinking about hiking Mount Pico, you can go about it in two different ways. Either a self guided hike up the volcano or a guided hike.
For the most part (and what I did) a self guided hike up Pico should work out just fine. All you need to do is follow the 47 pole markers up and down the mountain.
HOWEVER, on a poor weather day with fog and rain surrounding the mountain, it may get difficult even seeing the next pole marker.
In these cases, it can get quite tricky understanding which direction to even go up/down and you might need to shelter in place until there is better visibility.
That is where a guide comes in handy. They know the mountain, they know the routes, and can help get you from point A to point B.
Another positive reason to hire a guide is from a capacity standpoint. As mentioned there are 160 people allowed on the mountain at one time.
If you arrive at the mountain on your own and it has already reached capacity, you will need to wait until people come down before more people can be let up.
If you sign up with a guide, you will not need to worry about this as they have reserved spots on the mountain.
Now I do not know how often this problem actually arises but as the Azores get more and more popular, I can see this becoming an issue down the line.
NOTE: due to the new reservation system, this may no longer be an issue as you can now guarantee a spot on your own!
If you do want to hire a guide, it will cost approximately 70 Euro per person for a day tour and 100 Euro for an overnight tour. Below are a couple tour options to choose from:
9) Checking In
After arriving at the Mountain's House, you will need to register with the front desk before making your way up the mountain.
They will give you a sheet to fill out and sign with all necessary personal information. At this point they will also give you a personal GPS tracker. In case of emergency this tracker will help them locate you on the mountain.
An evacuation off the mountain does not come cheap (over 1,000 Euro) so be careful up there! Once they give you a tracker, simply put it in a safe spot so it doesn't get lost or broken (there is also a hefty fee if you do not return the GPS tracker).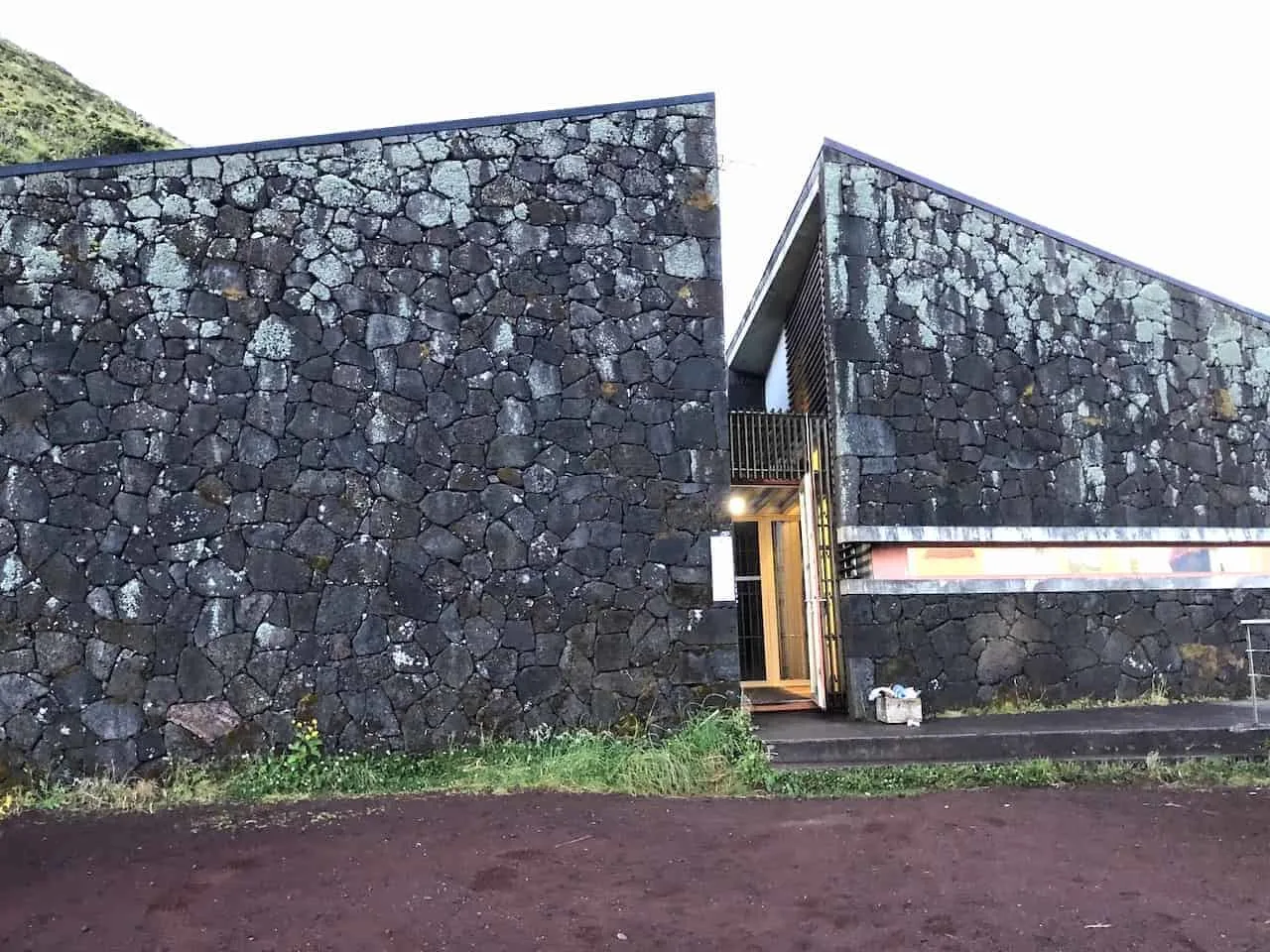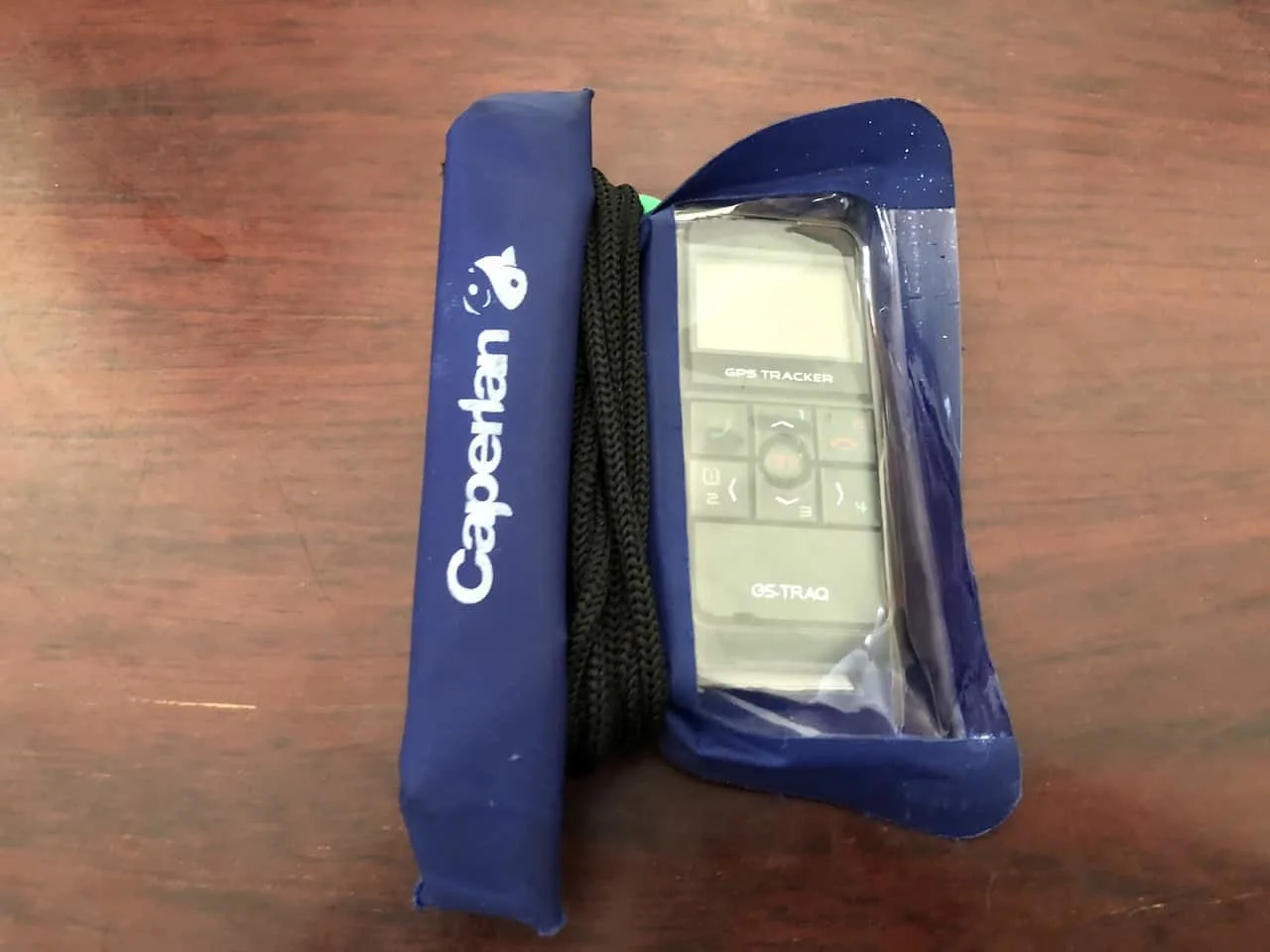 10) The Mount Pico Hike
You are now all set to begin the ascent up Mount Pico so let's get on with the actual hike! I will break it down between the hike up, your time on top, and the hike down.
A) The Hike Up
There are only 47 pole markers and 1,120 meters of elevation gain that stand in your way from the Mountain's House to the top of Mount Pico.
From the first pole to the second will be the largest spacing between markers.
This section should take about 30 minutes and is on a pretty established single trail so no worries about not being able to see the next pole along this portion.
Once you do reach the next pole, it will take about 5 minutes or so to get to each additional pole.
As you are hiking up, you will be able to see the next pole throughout the hike – the only caveat here is if the weather is foggy with low visibility, that may make the next pole hard to see.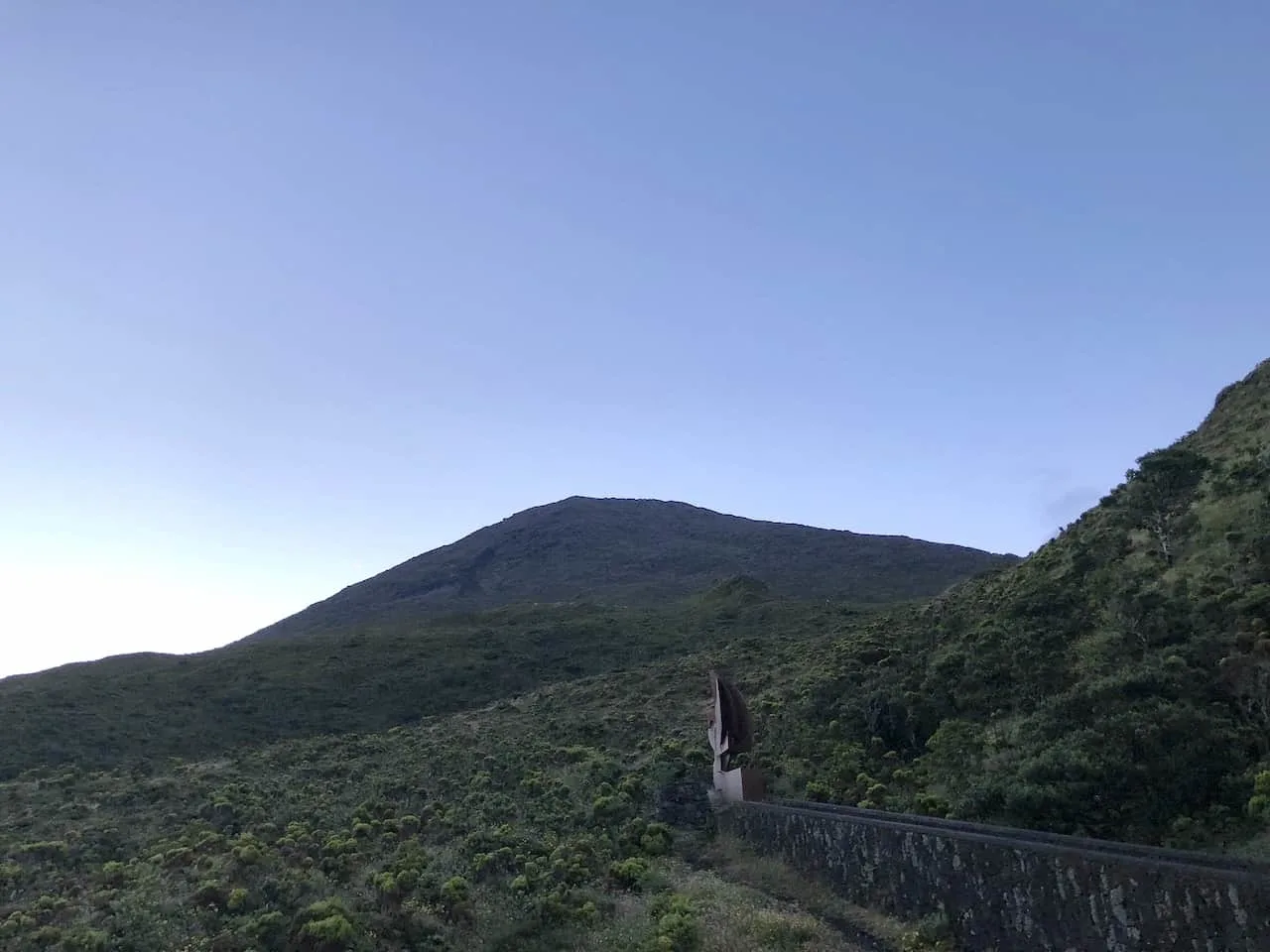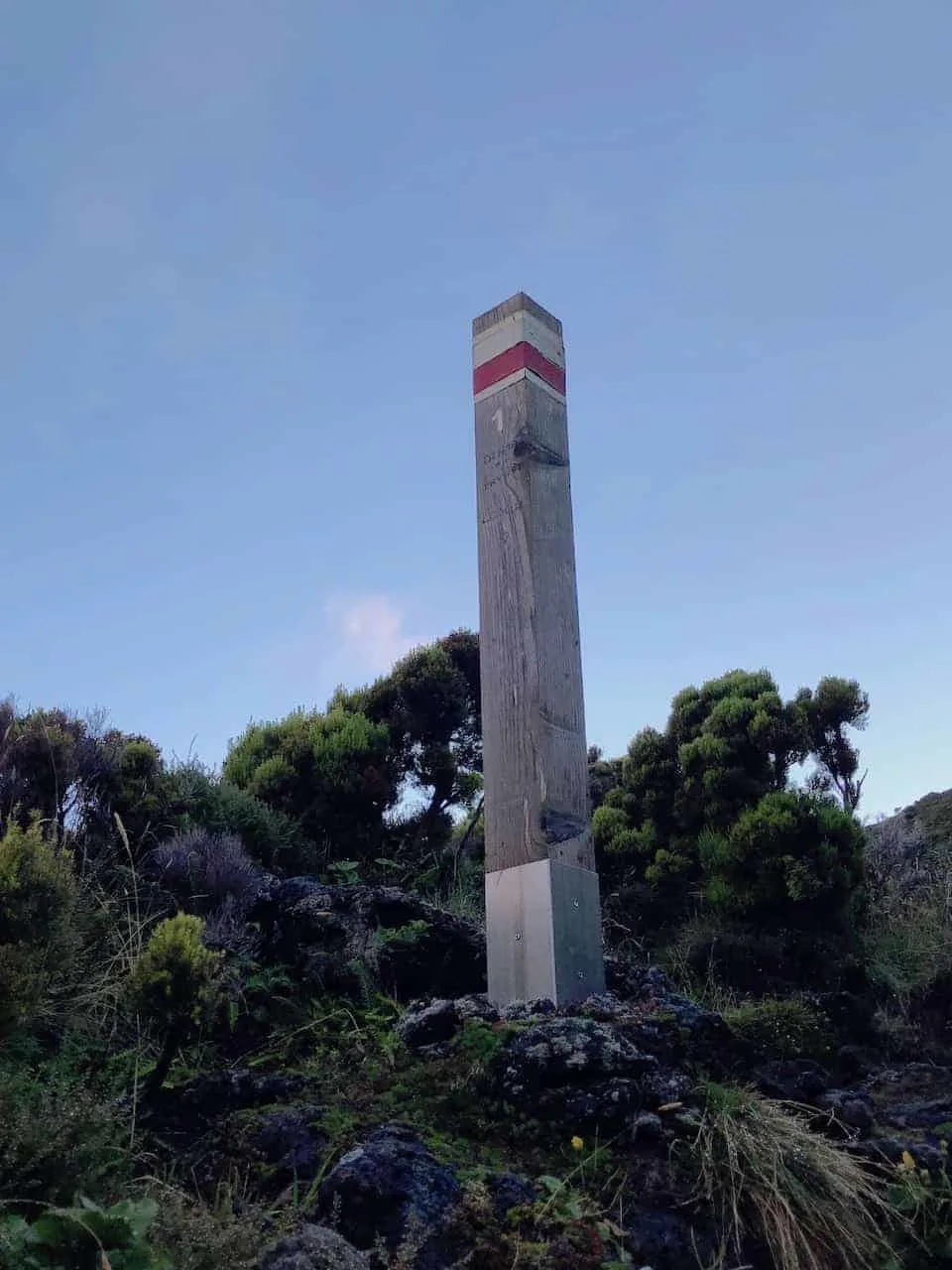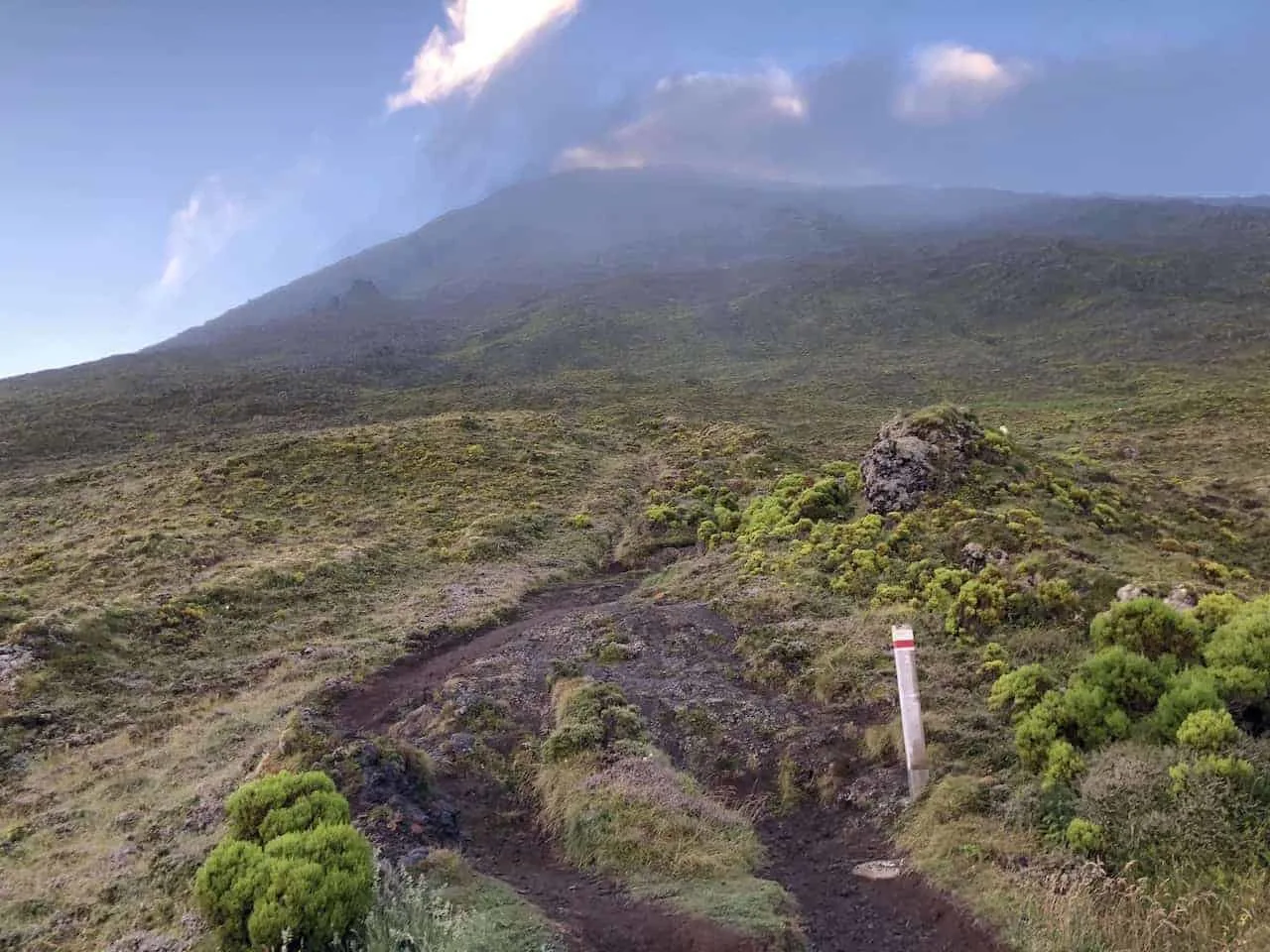 Another thing to note as you make your way up – besides for the beginning of the trail between the first two markers, there really is not one set trail to go up the mountain.
The pole markers are just there to guide you up and down the volcano. There is not necessarily a trail between the two.
At some points there may 2 or 3 different routes to choose from to get to the next marker. Just choose the one that you feel most comfortable with and continue the climb up.
Do not be surprised either if at some points during the trail, the clouds come in and drop some rain on the mountain. If and when the clouds roll in, they may obstruct any views around you.
Do not worry though since the clouds come and go pretty consistently and at some point you may even be able to get above the clouds, which is a quite a view in itself (also look out for those rainbows!).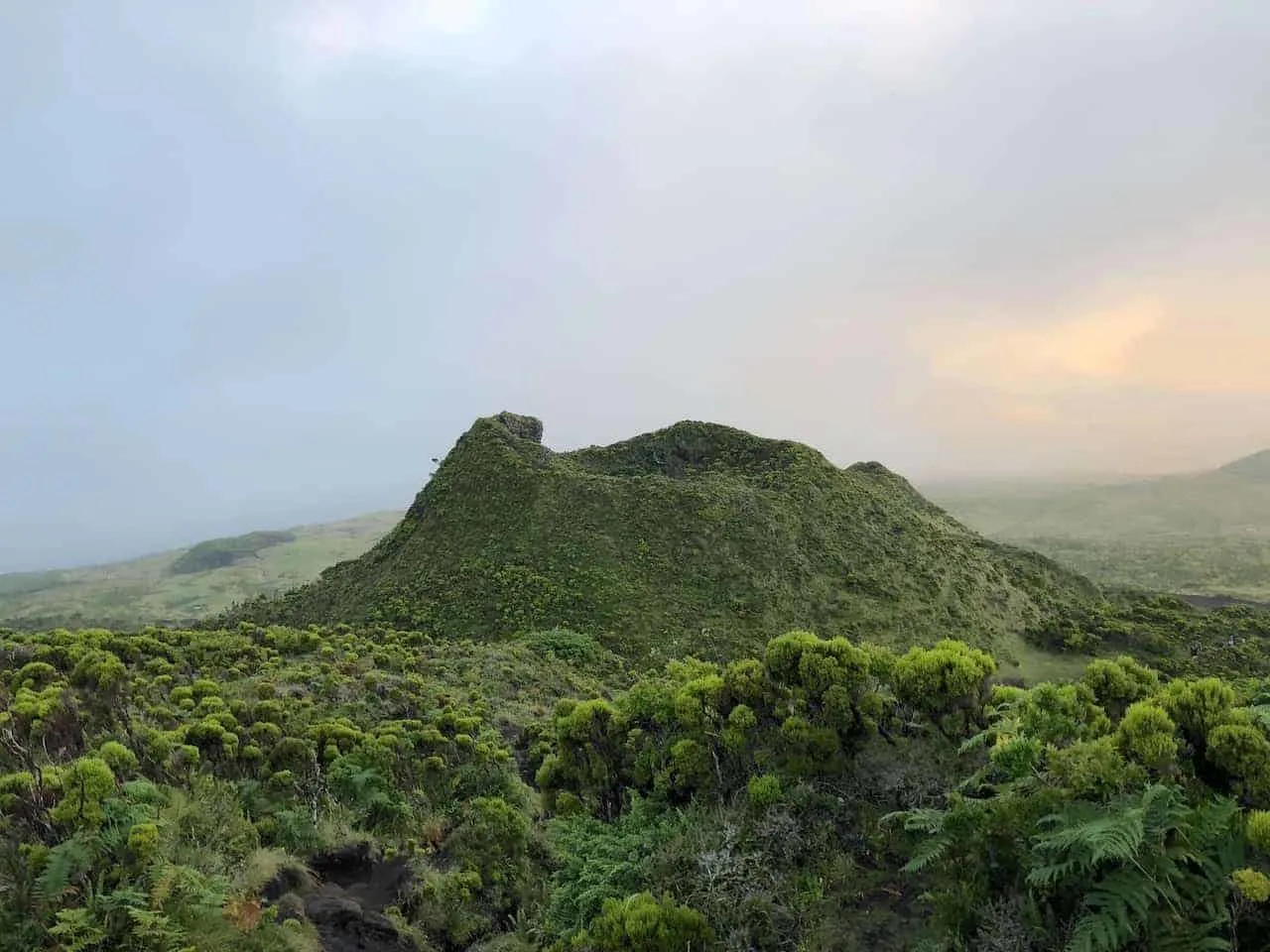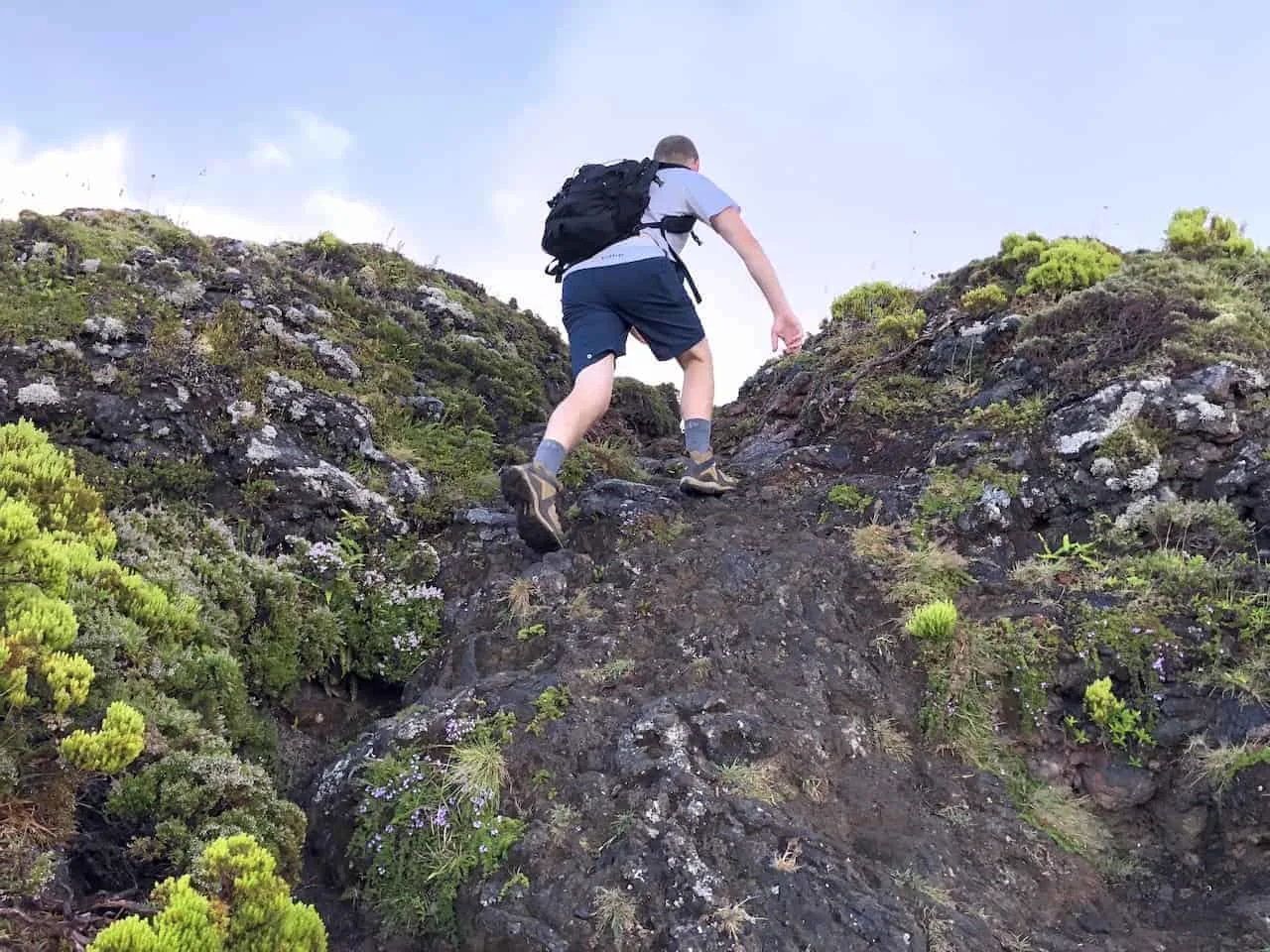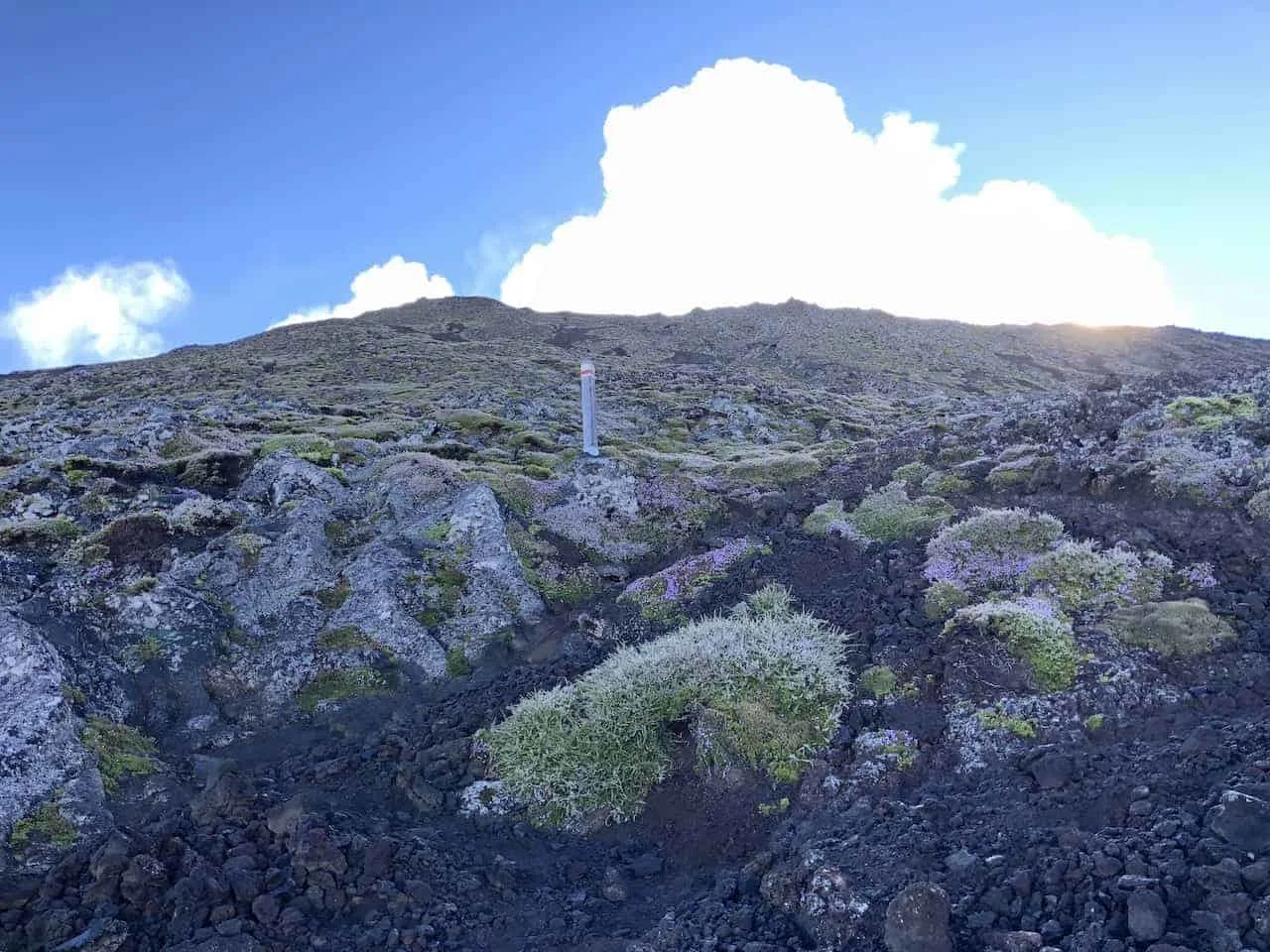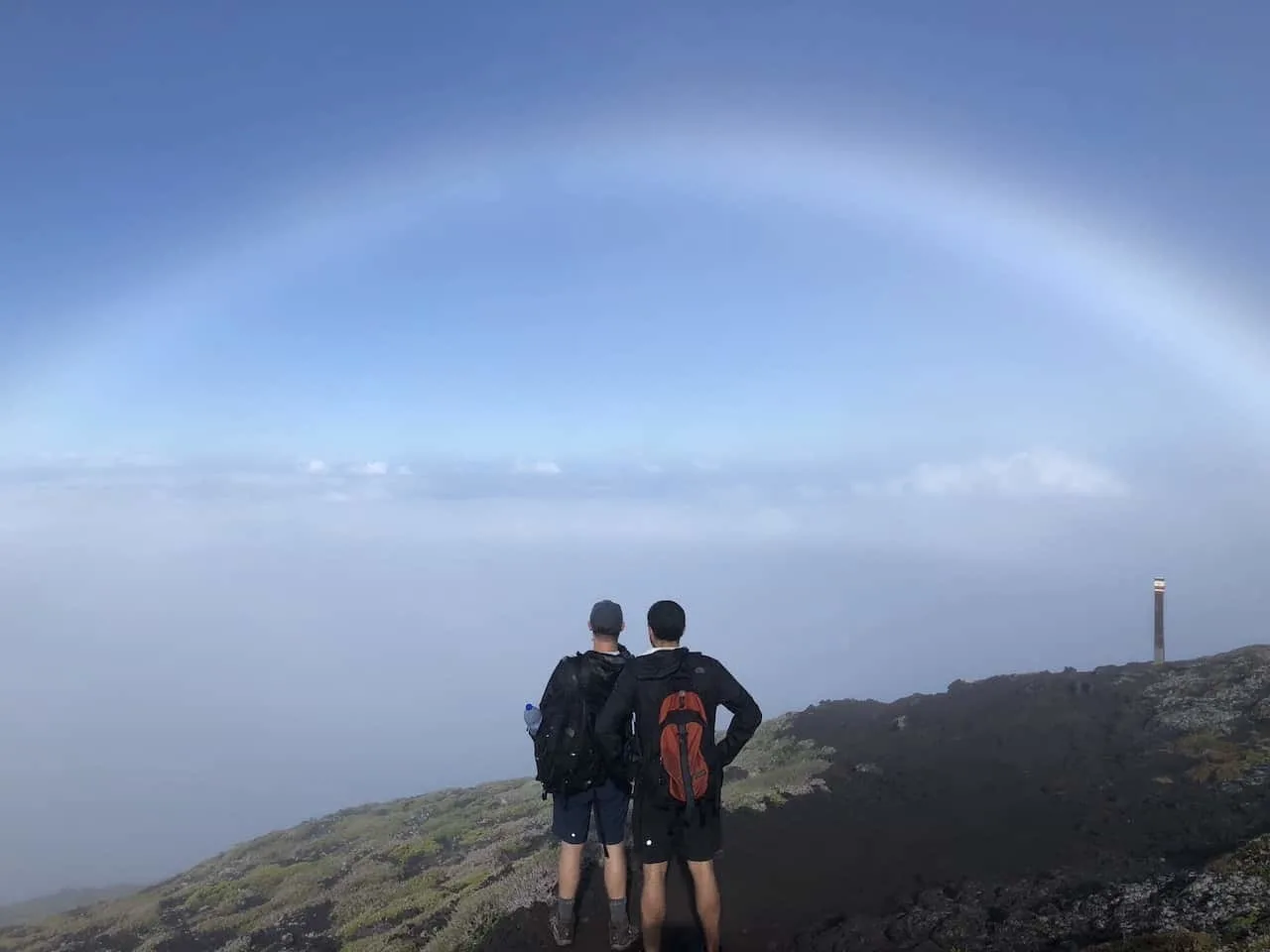 After 3 or so hours up the trail, you will arrive at the crater of the volcano, a great spot to sit down and relax to eat some lunch and recover for a bit.
Inside the crater you will be able to see a bunch of tents that people set up who may be camping there overnight. Feel free to walk the crater and get a feel of what it is like to be on top of Mount Pico.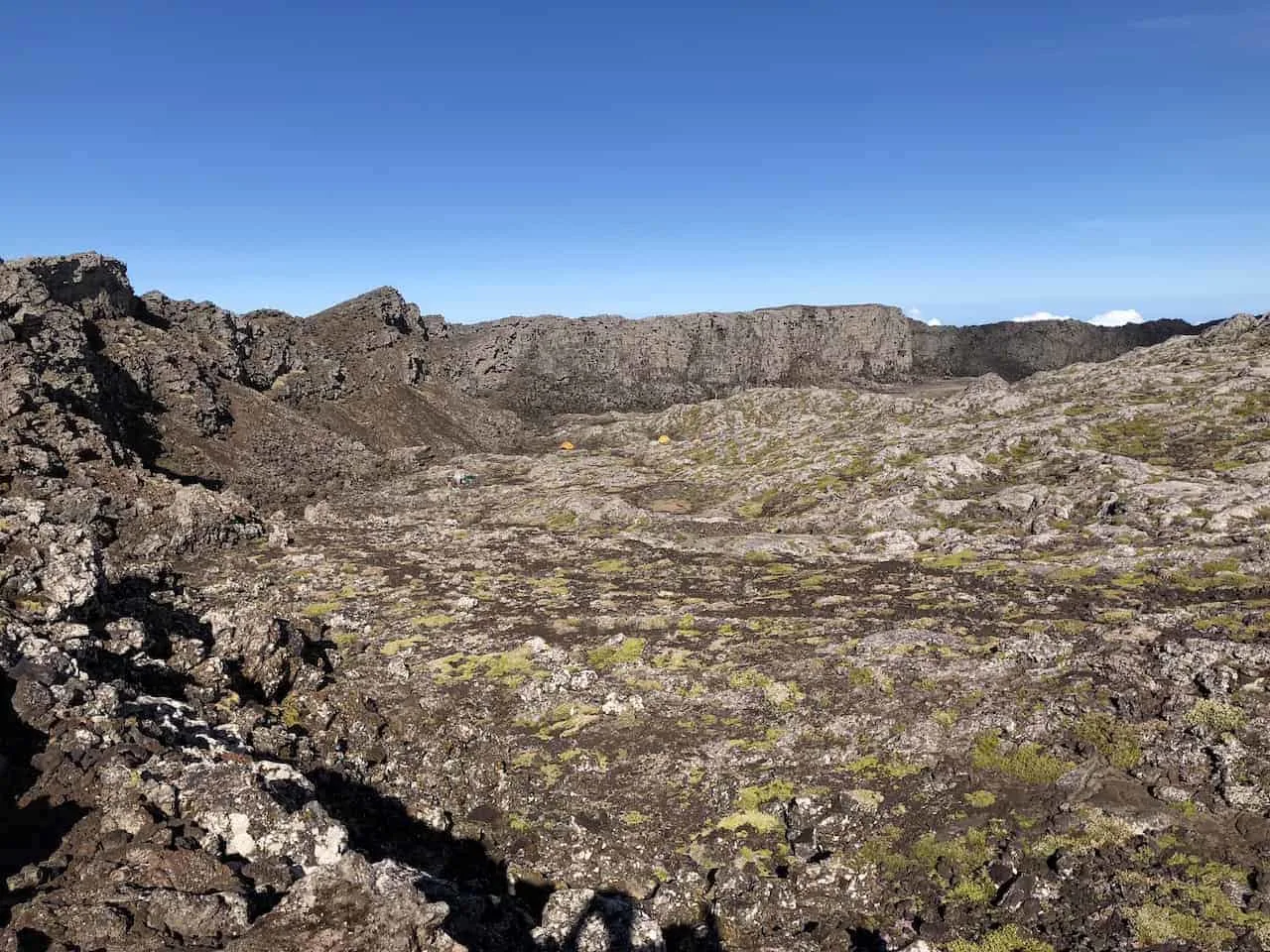 B) Piquinho
Speaking about being on top of Mount Pico, just because you made it to the crater does not mean you made it all the way up to the very top of the mountain.
To get to the absolute highest point of Mount Pico, you will also need to make the 20 minute climb up Piquinho (Little Pico). Be ready to use both your hands and feet as you make the climb up to the top.
Once up top, now it's time to enjoy the incredible view in every which direction. If the clouds are not in your way you should be able to see down to Madalena, the island of Faial and the island of Sao Jorge.
Just take some time to enjoy and take it all in. On the top of Piquinho, there are also pockets of hot air that come up from underground. So even if it is a bit chilly up there, you can get heated up quite nicely by the warm volcanic air.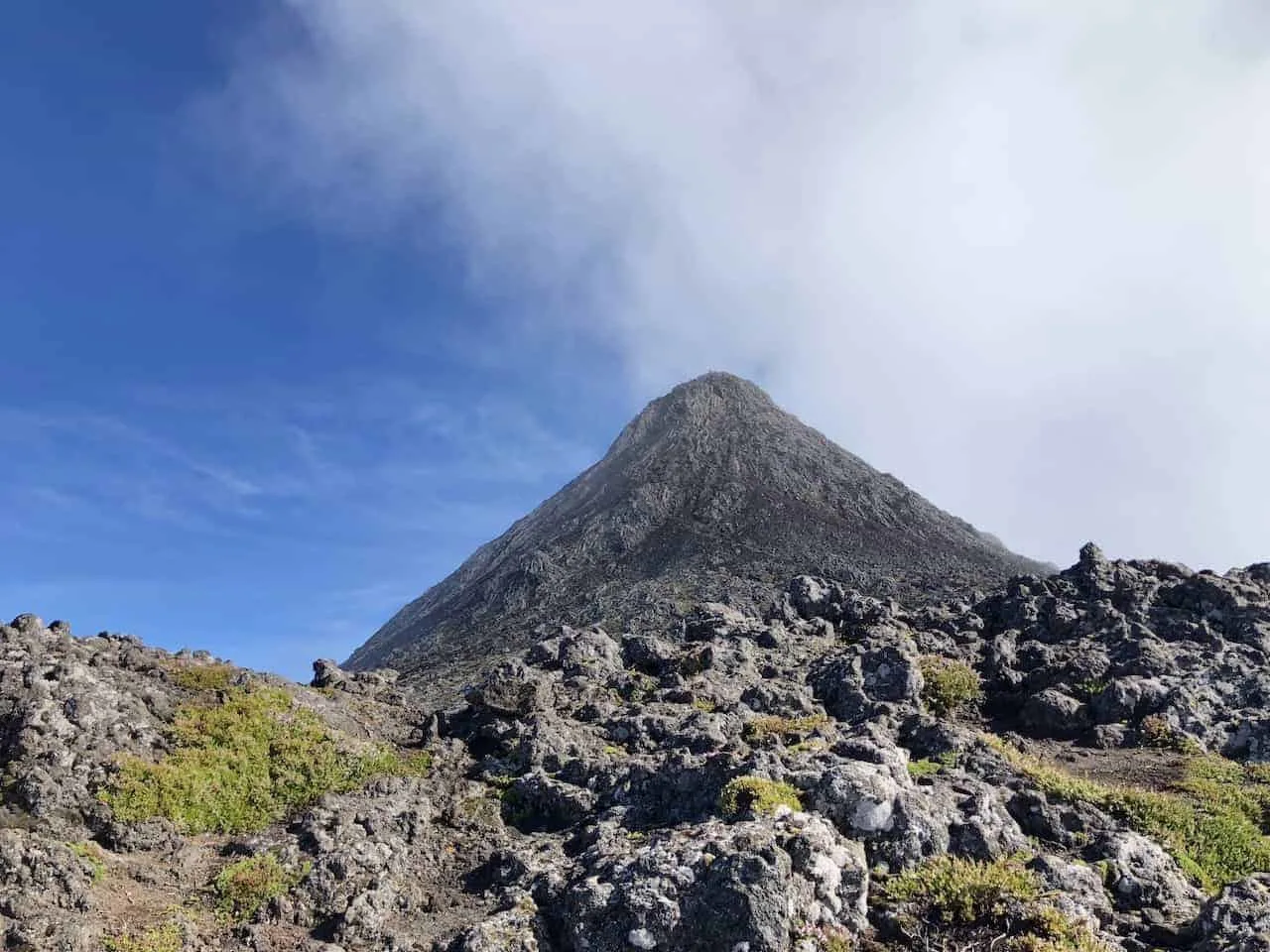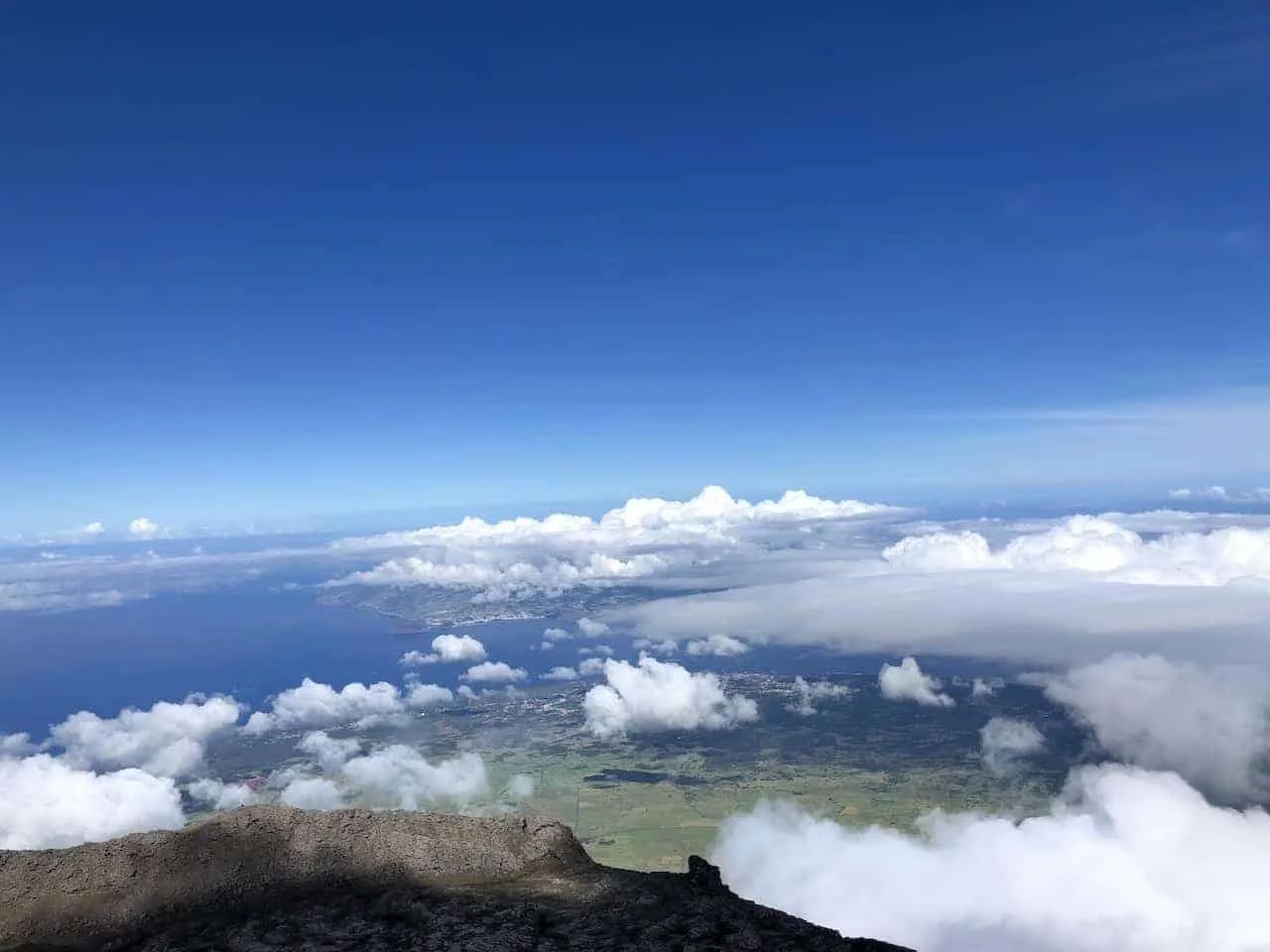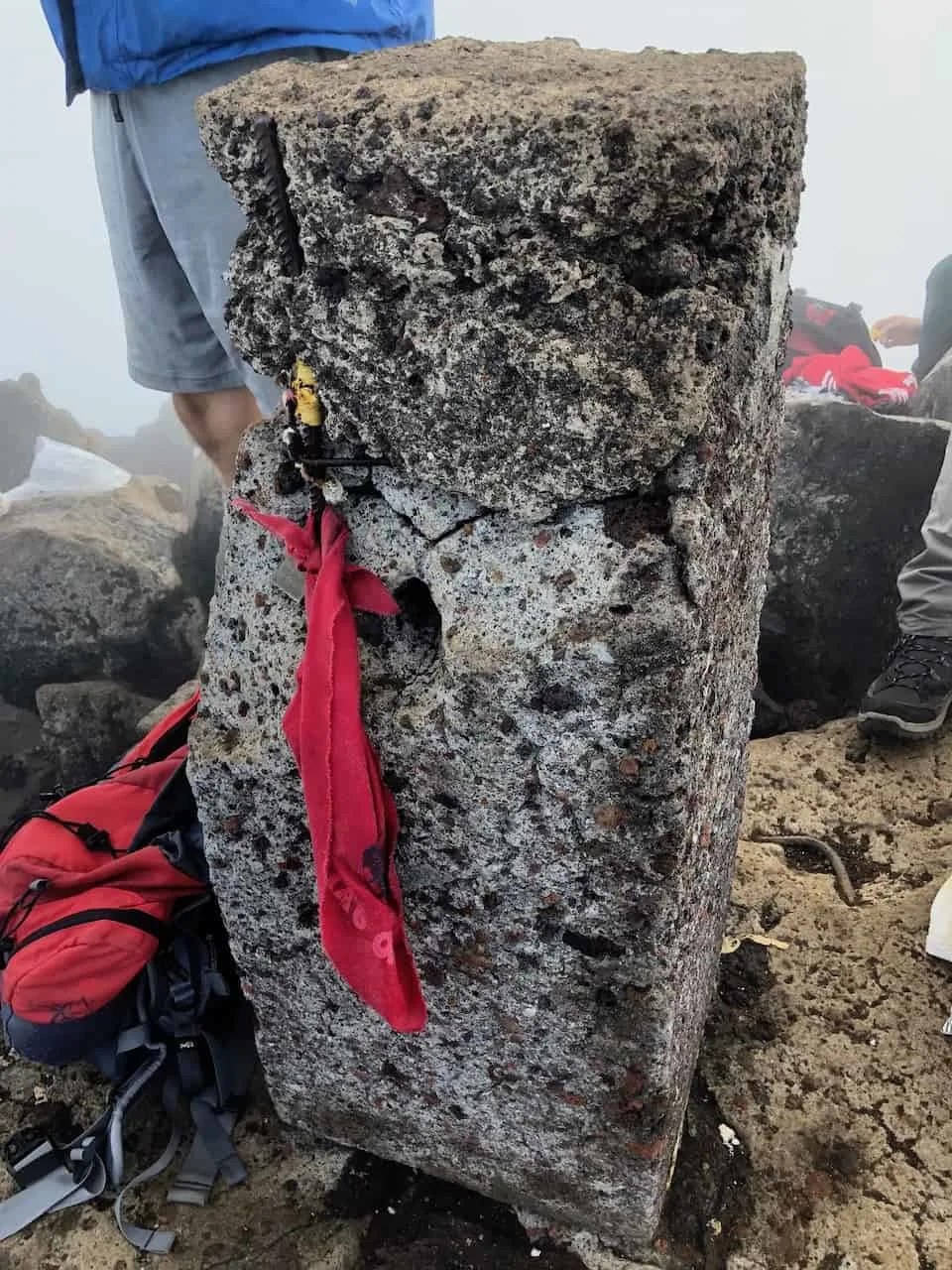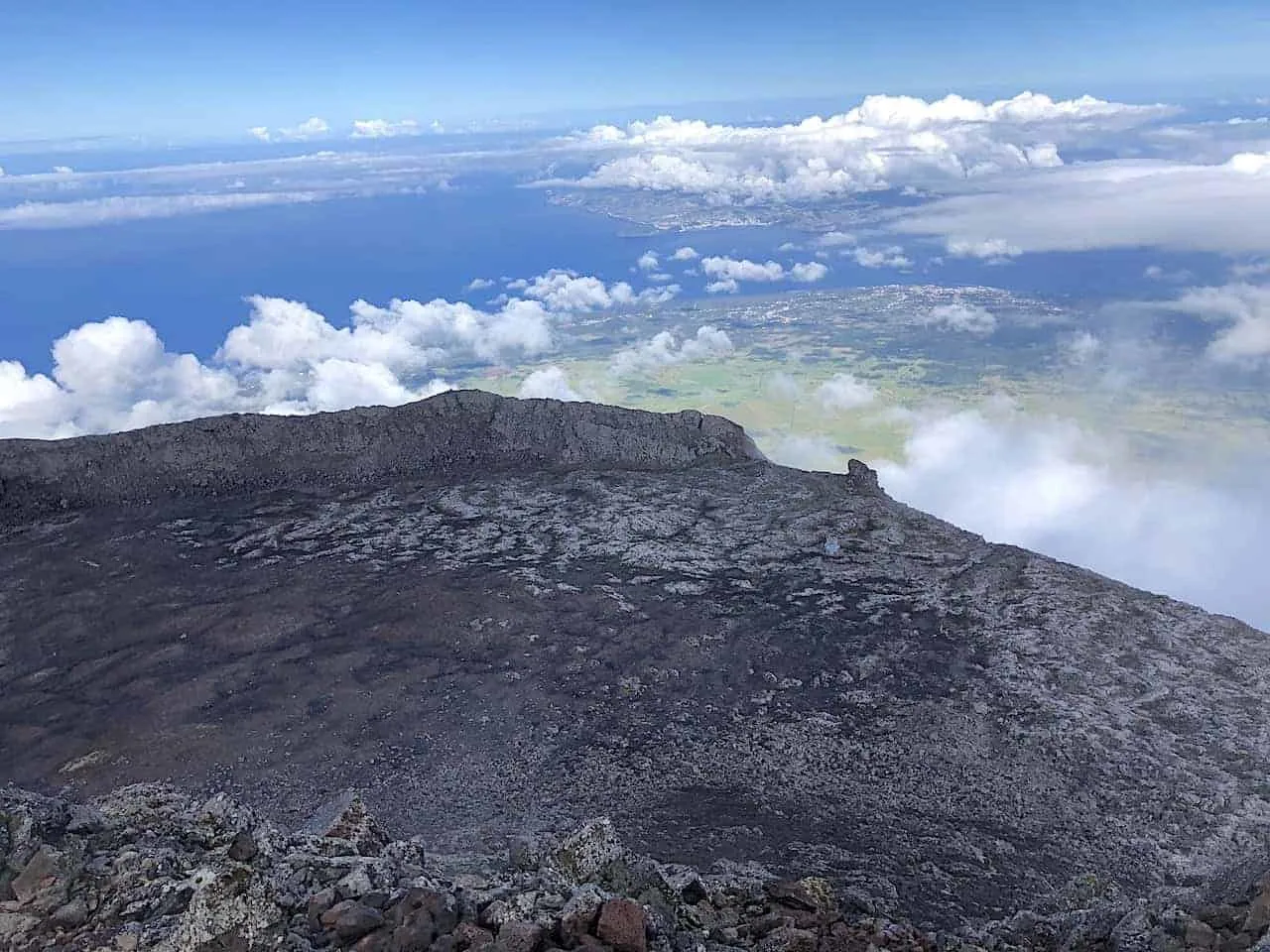 C) The Hike Down
They say the hike down is harder and takes longer than the hike up, and I can say firsthand that is most definitely true.
While the hike up takes about 3 hours, the hike down should take closer to 4. The reason is because on the way down you have to be so careful every step you take.
One misstep and you can fall and injure yourself on the loose rocks. There were plenty of times when I saw people lose their balance and slide a bit down the trail.
With that said though, the trail that you take down will be the same that you take up as you pass the 47 poles all the way back down to the bottom of the volcano and back to the Mountain's House.
Once back at the house, simply sign out with the front desk and return your GPS tracker. You can then sit back and enjoy a beer after a long and eventful day on Mount Pico.
If you took a taxi there, be sure to give them a heads up as you are approaching the Mountain's House (~15 minutes away) so they can get a head start on picking you up.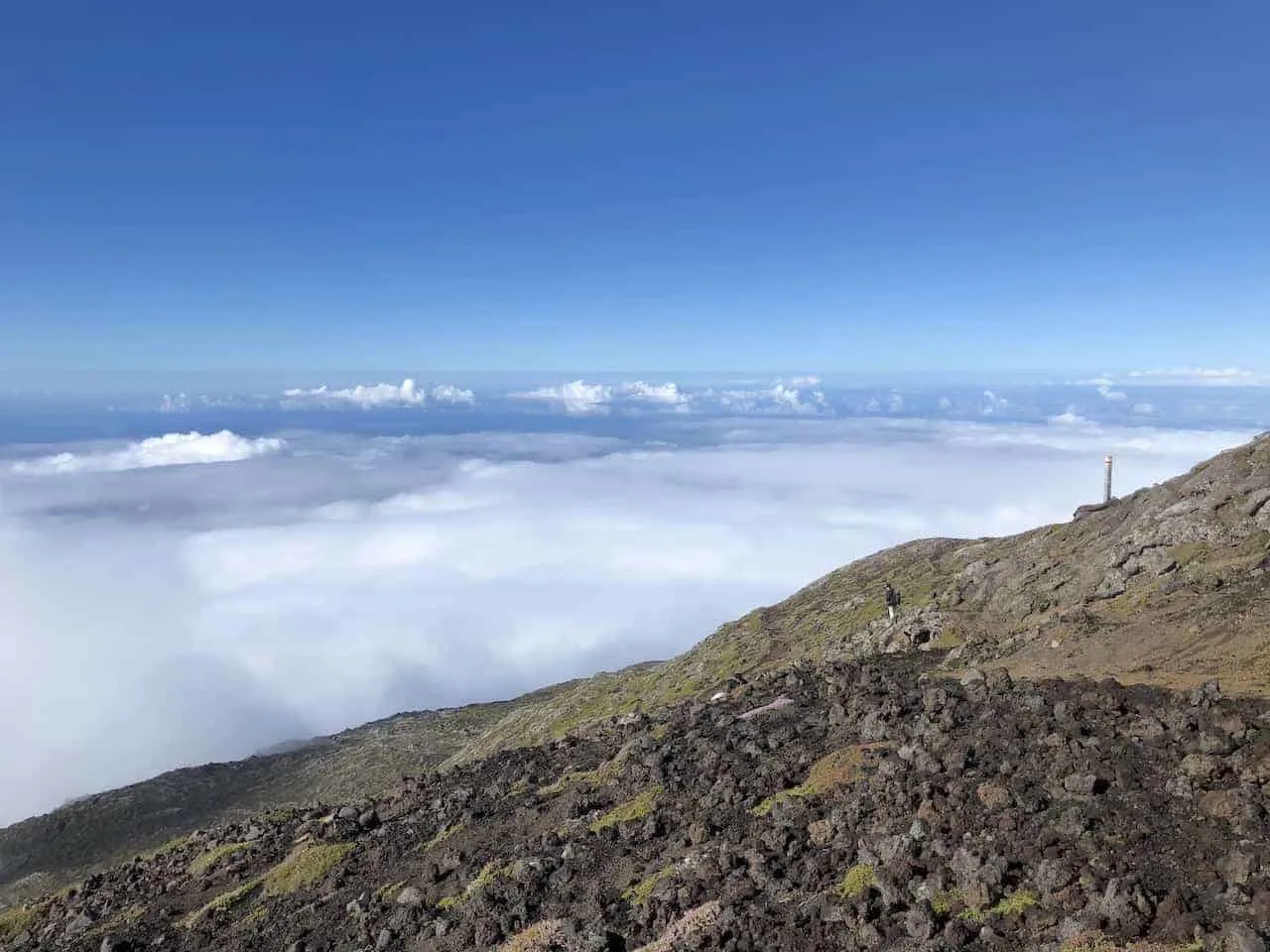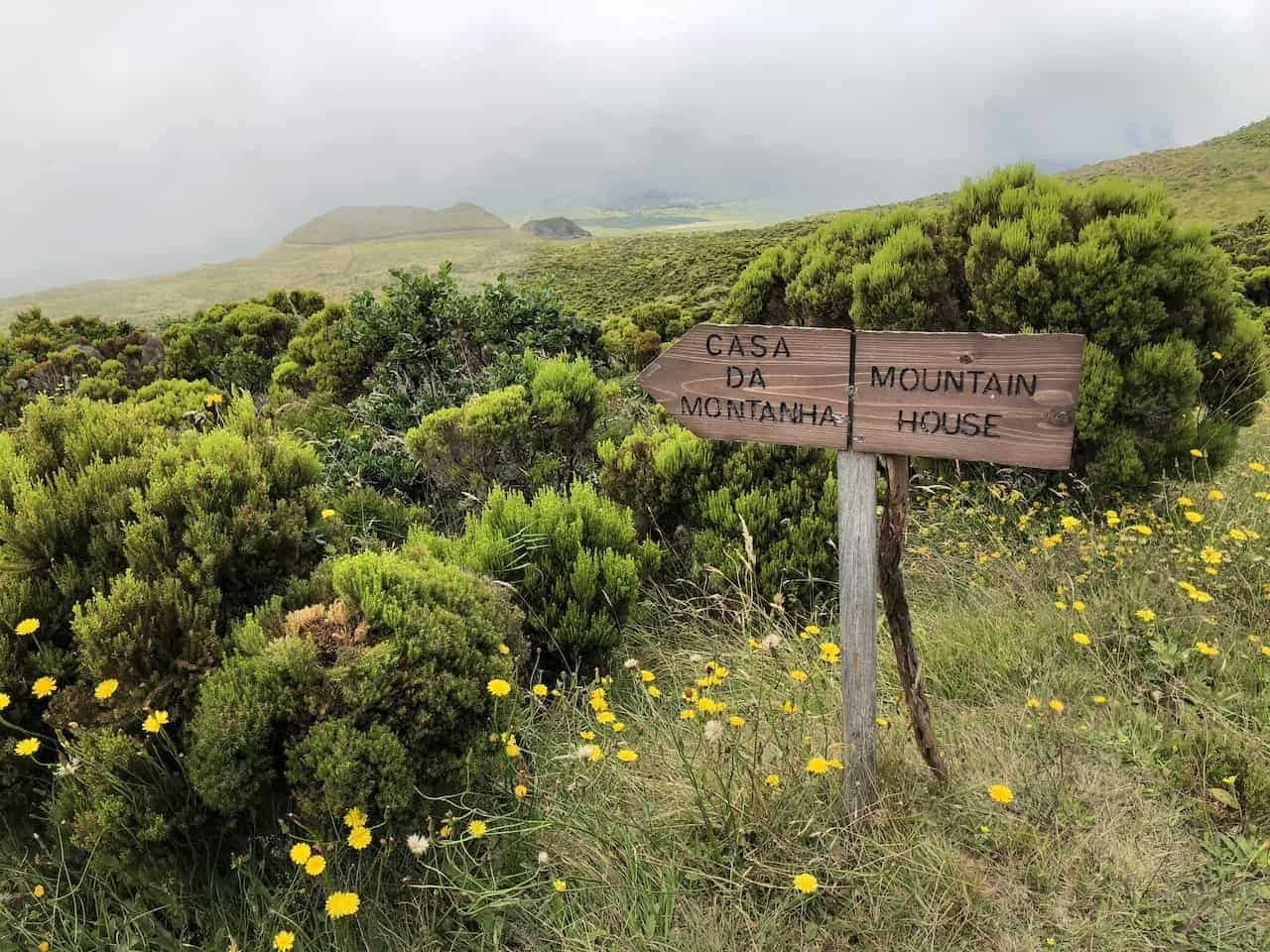 11) Where to Stay on Pico
I would recommend staying right around Madalena (especially if you do not have a car), or Sao Roque on the northern end of the island.
Here you will find the most options along with plenty of restaurants to choose from.
You can browse through Booking.com for some highly rated accommodations.
Two solid hotel options include:
Hiking Mount Pico was an incredible experience and if you are fit for the trail, I would highly recommend taking part of it during your time in Pico.
I am hoping this guide helped answer any and all questions you may have had when planning your trip there.
Feel free to write in any questions or comments below for more info! Also be sure to check out the rest of the Azores itineraries and guides I have up on the site to help with any more travel prep.