One of my favorite regions of Sao Miguel, Azores is an area called Nordeste, which is located on the northeast side of the island.
Nordeste is full of dramatic viewpoints, lush greenery, charming towns, beautiful hikes, and plenty of things to do and see.
This overview will talk through all there is to know about Nordeste, Azores, and how to go about a visit during your time on the island.
* Affiliate Disclosure: This post may contain affiliate links, which means I may receive a commission if you make a purchase through the links provided, at no additional cost to you. Thanks for supporting the work I put into TripTins!
1) Nordeste, Azores Map
To start, below is a map that shows where Nordeste is located on Sao Miguel. You will also find the various highlights that I will be going over in the rest of this guide.
Nordeste translates to "northeast", so you can clearly see where the name comes from. Located, on the northeastern part of Sao Miguel, the Nordeste region is one of the most beautiful you will come across in the Azores Islands.
It is important to note that there are several smaller towns that makes up the entire Nordeste region. While the main town itself is called Nordeste, you will find many of the highlights in the surrounding areas that are part of the overall region.
2) How to Get to Nordeste
Since most people do not actually stay in Nordeste (rather in the main town of Ponta Delgada) you may be wondering how to get to Nordeste.
Overall, the main way to go about a trip to Sao Miguel in general will be by rental car. I would highly recommend doing so in order to get from place to place – especially in Nordeste.
By doing so, you will be able to pick and choose exactly what you want to do during a day in Nordeste without any worry.
Since many highlights are not right next to each other, by renting a car, you will be able to create your own schedule and go at your own pace.
→ Feel free to browse through Rentalcars.com for plenty of car rental options. You can filter by car type, price, & more to find the perfect rental car for your trip to the Azores.
Important Driving Note: the roads around Nordeste can get quite curvy at times. Be sure to maintain a safe speed while driving these roads. You will find it to be an experience on its own.
Read More | Driving in the Azores
There are some other potential logistical options to consider as well:
Bus: if going by bus, there are routes that leave from Ponta Delgada each day. However, since the bus will simply drop you off in the town of Nordeste, you won't be able to see much beyond the town and some nearby attractions.
Tour: you could join a group or private tour that will take you to/from Nordeste with several stops along the way. This could be a great option for those that do not want to worry about logistics. Here are some highly rated tour options to consider:
• Nordeste Tour from Ponta Delgada
• Full-Day 4×4 Nordeste Azores Tour from Ponta Delgada
• São Miguel East: Full-Day Van Tour with Lunch
• São Miguel: Furnas and Nordeste Full-Day Tour with Lunch
Taxi: lastly, you could also hire a taxi for the day. This will be on the expensive side, but you will have the same freedom of a car rental.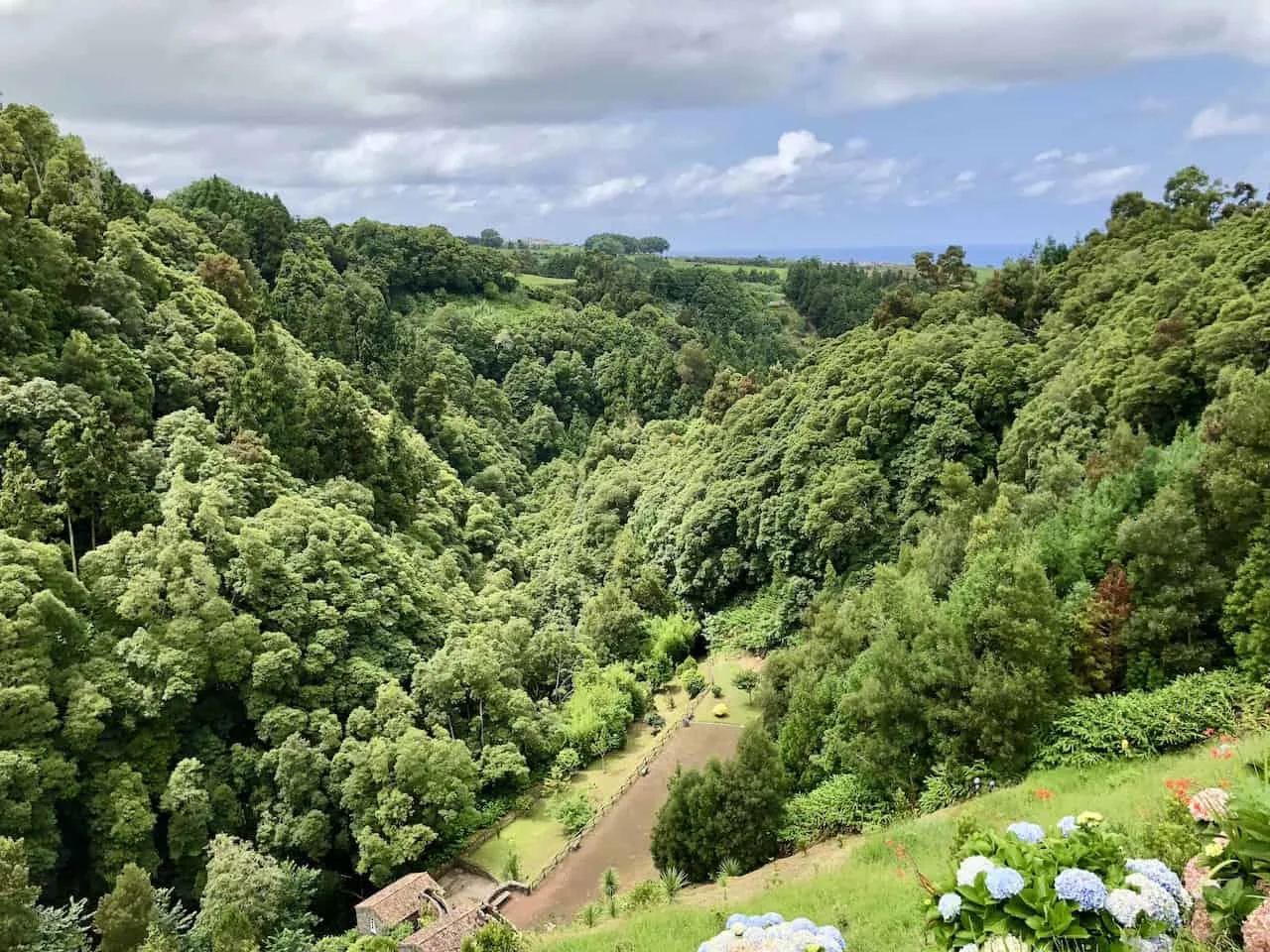 3) Nordeste Azores Things To Do
If taking a day trip to Nordeste, you will have no shortage of things to do around the area.
Hopping in your car and going for a road trip along the northern & eastern coasts of the island, will be the perfect way to go about your day.
While there are many various things to do in & around Nordeste, below are some of the top highlights. I will be talking through them all throughout the remainder of this overview.
1) Parque Natural Da Ribeira Dos Caldeiroes
2) Nordeste Town Center
3) Arnel Lighthouse
4) Nordeste Viewpoints
• Miradouro Despe-te Que Suas
• Miradouro da Vista dos Barcos
• Miradouro da Ponta do Sossego
• Miradouro da Ponta da Madrugada
5) Praia do Lombo Gordo
6) Nordeste Hikes
• Lomba da Fazenda
• Pico da Vara
• Salto da Farinha
• Lomba D'El Rei
→ Take part of this Nordeste day trip as part of a longer Azores Itinerary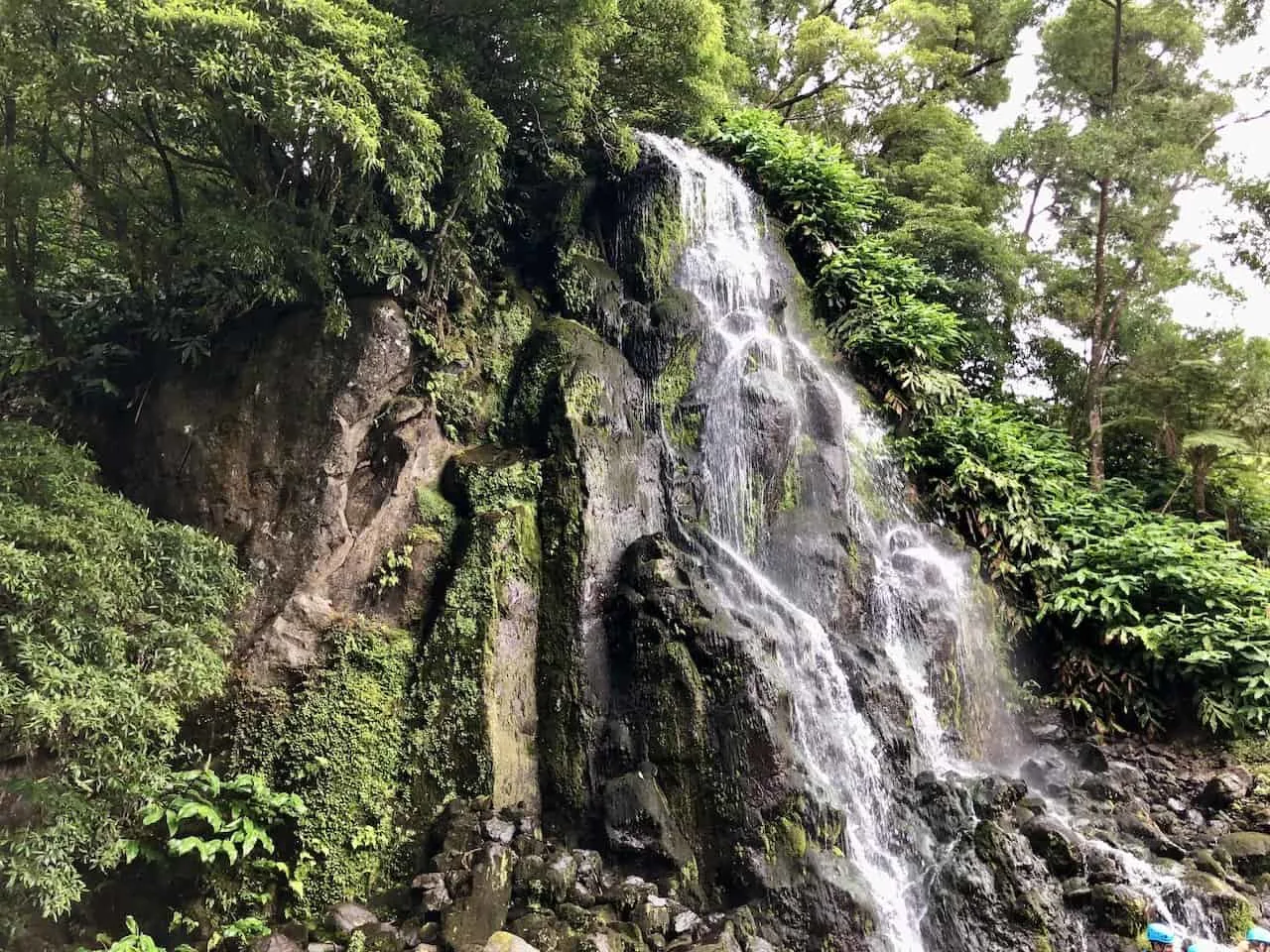 Parque Natural Da Ribeira Dos Caldeiroes
One of the main attractions of Nordeste is the Parque Natural Da Ribeira Dos Caldeiroes.
In short, this is a natural park full of walking trails, rivers, waterfalls, lush green landscape, and more.
You will find plenty of flora and vegetation that completes the landscape, which makes a visit even that much more enjoyable.
The attraction itself is free to enter, and you can decide for yourself how long you want to spend exploring the trails.
The most popular sites in the park include the various waterfalls. You will come across the main waterfall as you enter, along with another larger one further within the park.
If you are up for some adrenaline action, the natural park also offers a longer canyoning experience. If rappelling down & jumping off of waterfalls sounds fun to you, then add it to the list.
You can book a canyoning experience ahead of time – Sao Miguel: Ribeira dos Caldeiroes Canyoning Experience.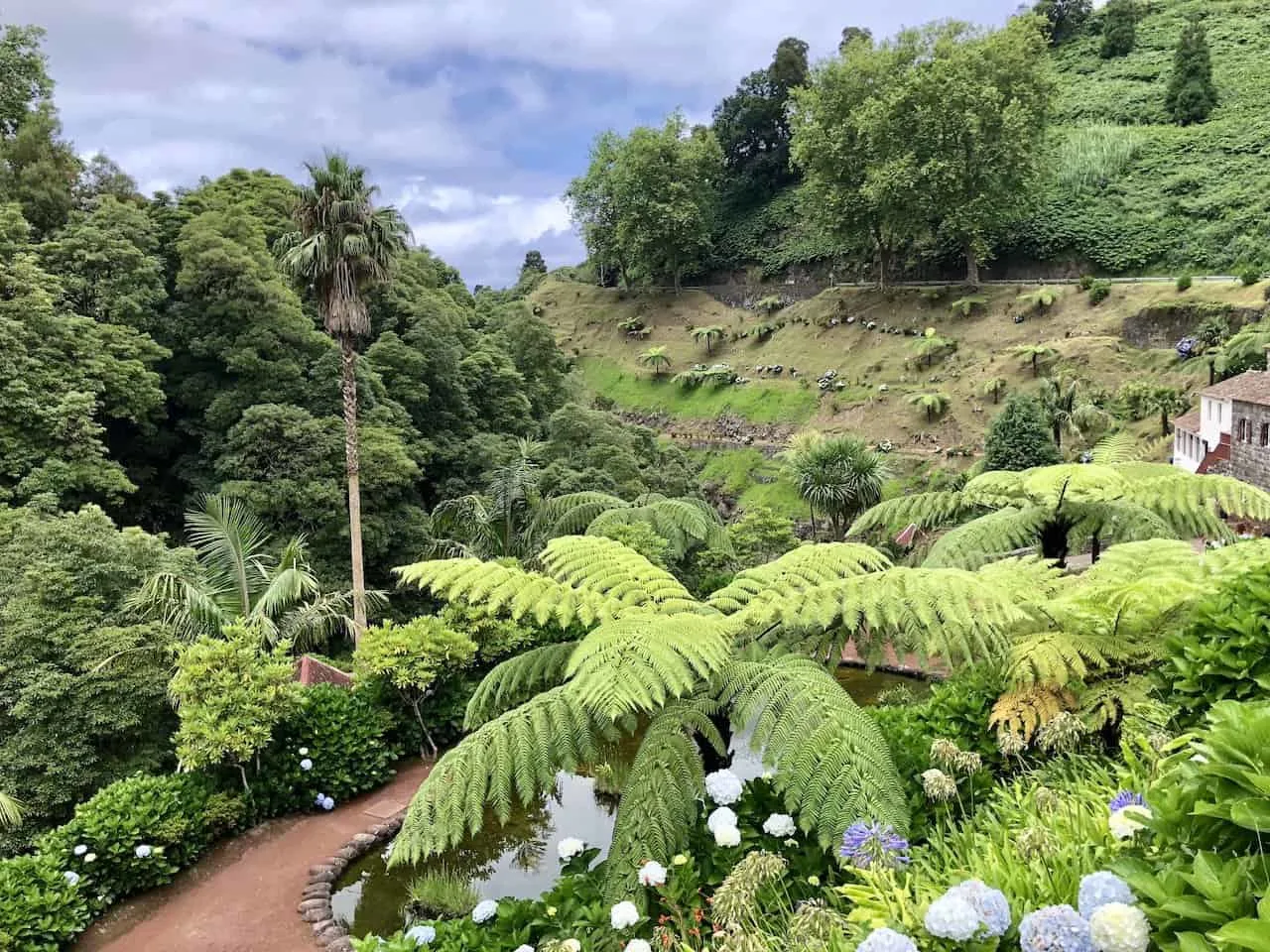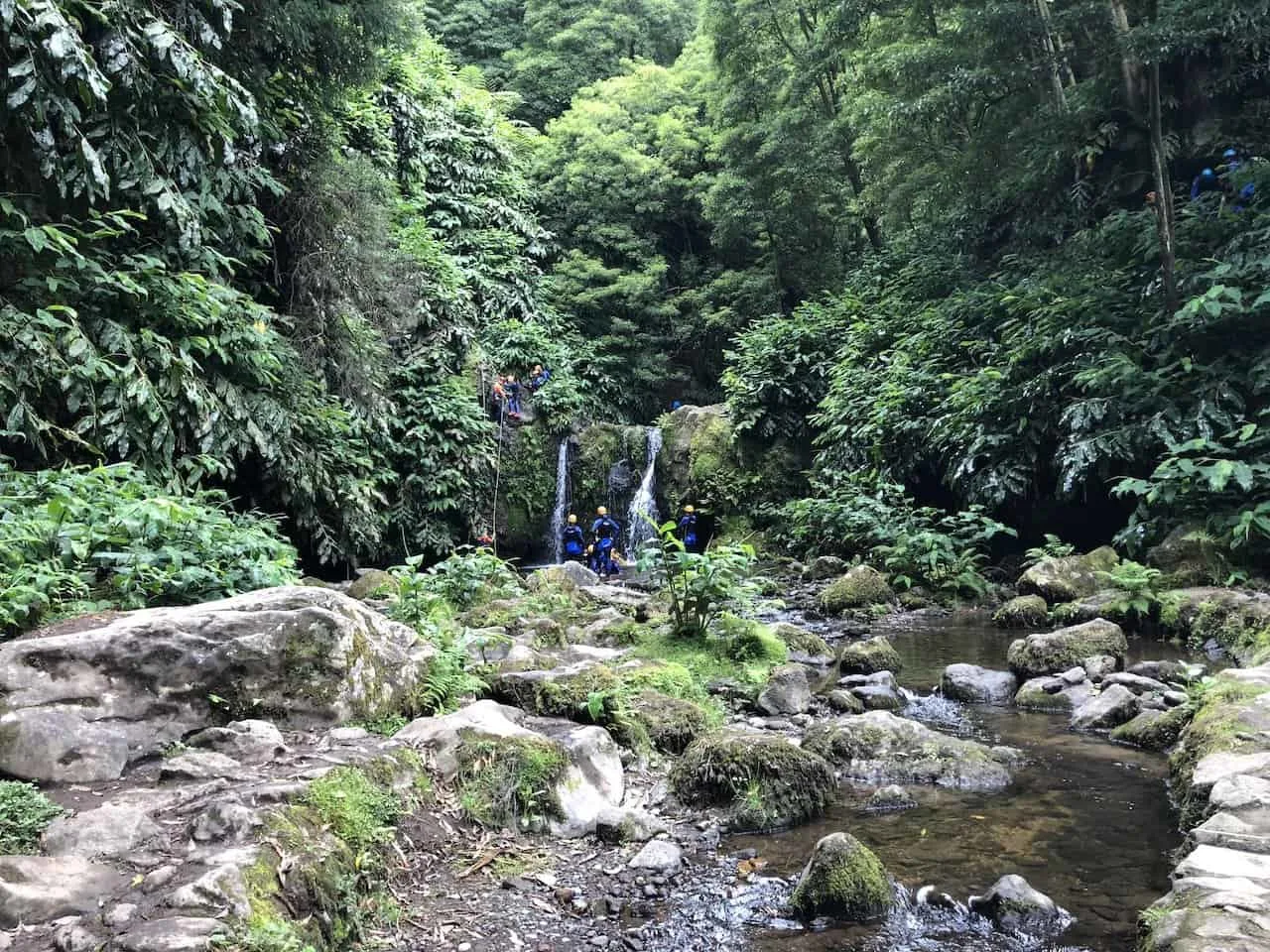 Nordeste Town Center
At one point or another during your day driving the coast, you are sure to pass right by the lovely town of Nordeste.
Just like other towns in Sao Miguel, you will find beautiful Portuguese architecture lining the streets.
As you roam around, you will come across some of the town's highlights. These include the Church of Sao Jorge, the local museum, and the famous seven arch bridge.
Just walking around this small town will be a highlight on its own, as you take it all in.
You can also find a nearby restaurant to dine at, where you can have some delicious local cuisine (more on that soon).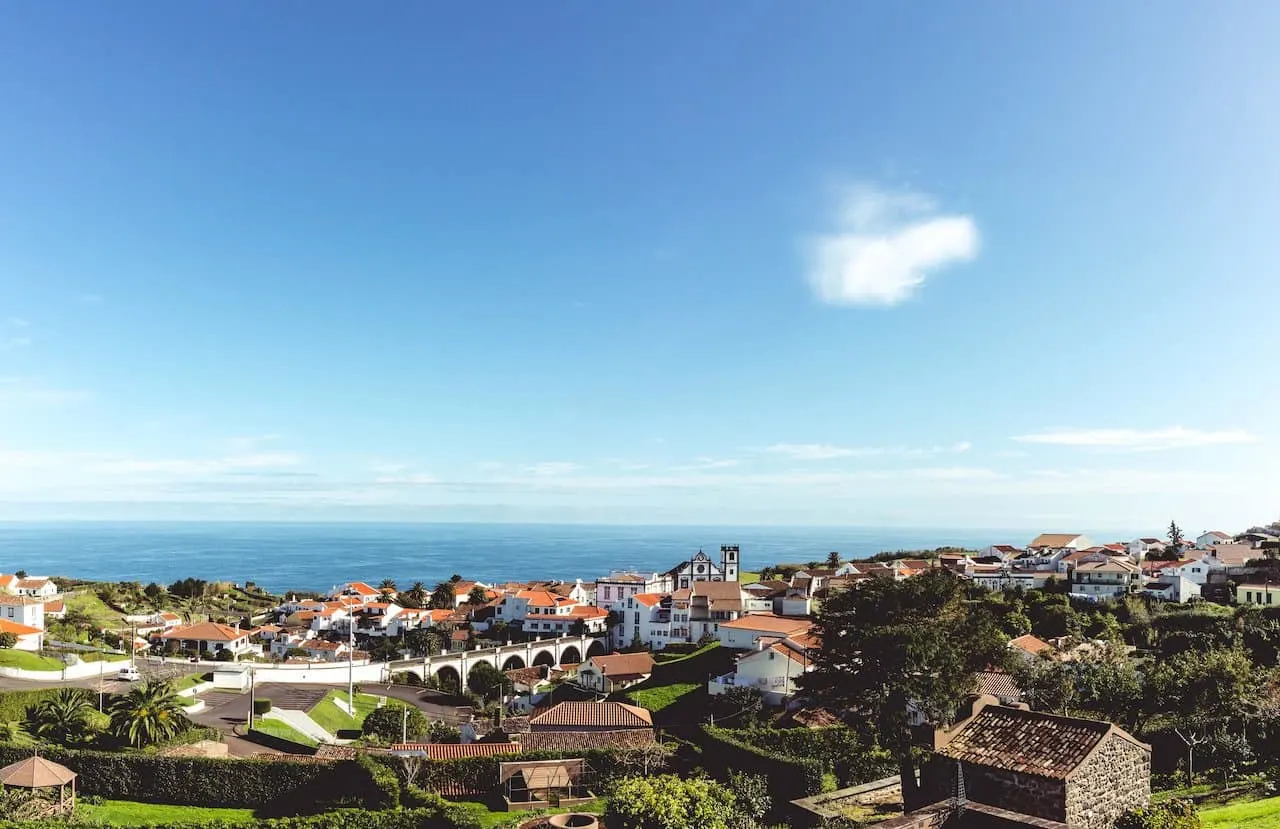 Arnel Lighthouse
The Arnel Lighthouse, or Farol do Arnel, is another beautiful attraction located just outside the town center.
The lighthouse first began to operate in 1876 and is the first lighthouse in the Azores.
You can take the winding road down to the lighthouse if interested, or just view it from a far. I will mention some great viewpoints in the following section.
If you do want to head down to the lighthouse, it is recommended to park on top of the winding road, and then walk the rest of the way.
While you certainly can just enjoy the view from the outside, you can also visit the inside of the lighthouse as well. There are guided tours of the lighthouse, but only on Wednesday afternoons (be sure to always check for the latest hours in case of changes).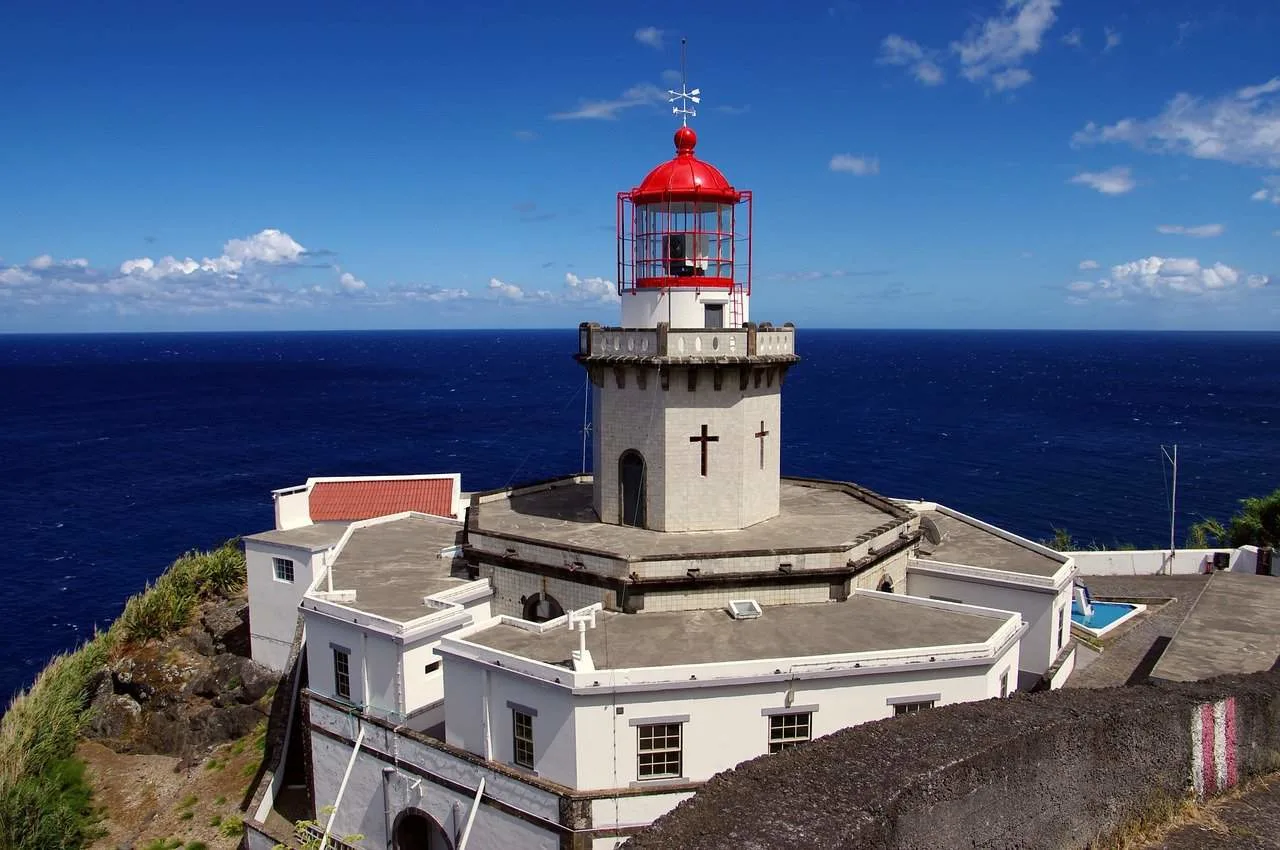 Nordeste Viewpoints
All throughout Nordeste (and the Azores in general), you will come across miradouros (translated to "viewpoints").
Miradouros are the perfect way to break up a drive, and simply enjoy your surroundings.
While many miradouros around Sao Miguel are located inland (such as Miradouro Da Boca Do Inferno & Miradoura Da Vista Do Rei), the ones in Nordeste are mostly along the coast.
These viewpoints will give you a unique perspective of the Sao Miguel coastline, and the dramatic meeting point between land and ocean.
Some of the top Nordeste miradouros to add to a road trip around the region include:
Miradouro Despe-te Que Suas
While the other views on the list are located on the eastern coast of Sao Miguel, Miradouro Despe-te Que Suas is located on the northern coast.
You will get some vast ocean and cliff views looking right along the coast, with the greenery filled landscape all around.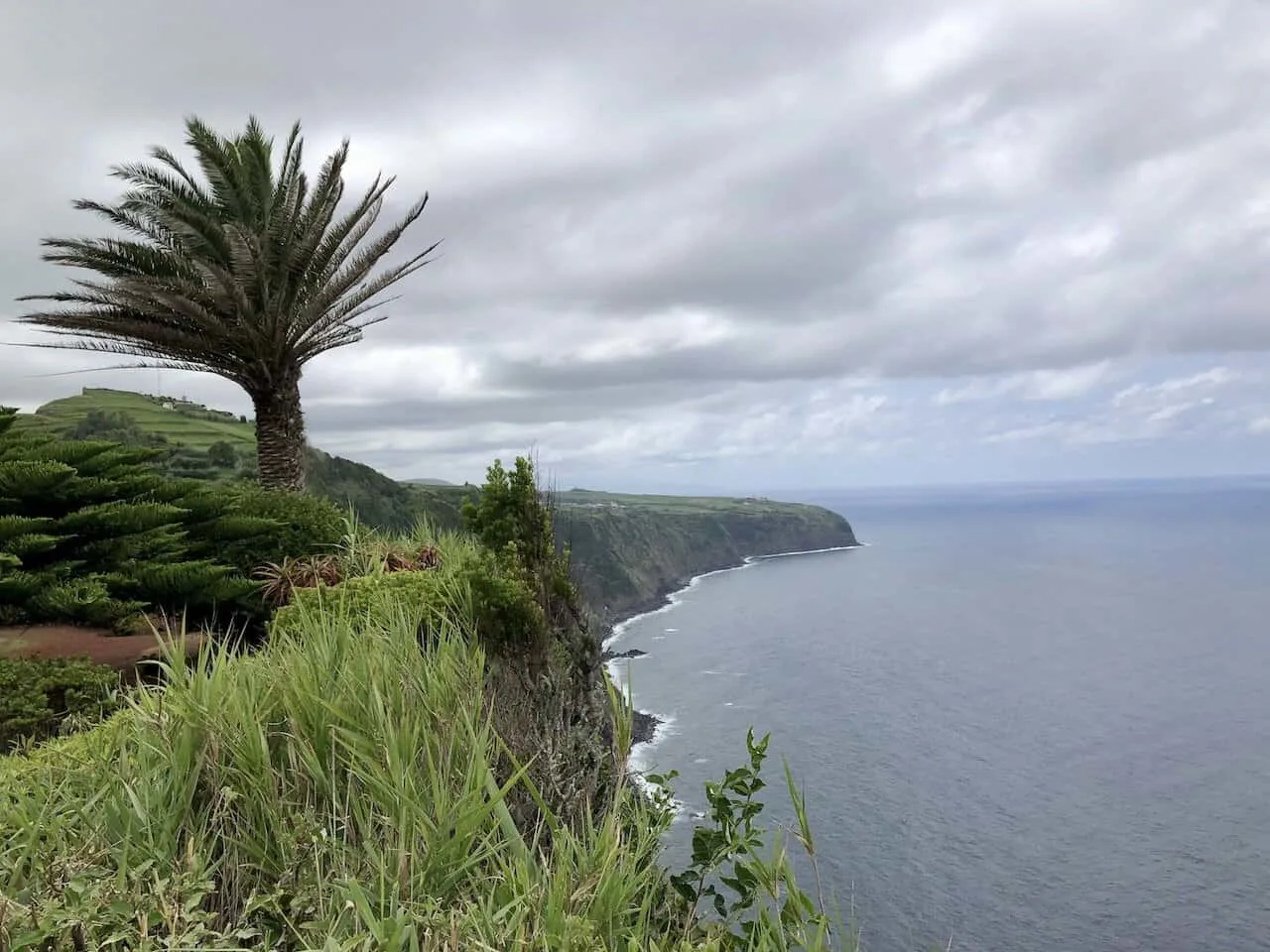 Miradouro da Vista dos Barcos
As mentioned earlier, you can visit the Arnel lighthouse from up close, or you can simply view it from afar.
If you do decide for just the view, then Miradouro da Vista dos Barcos is the place to be.
The viewpoint is located just south of the lighthouse itself, and gives you the perfect view over the eastern Sao Miguel coastline.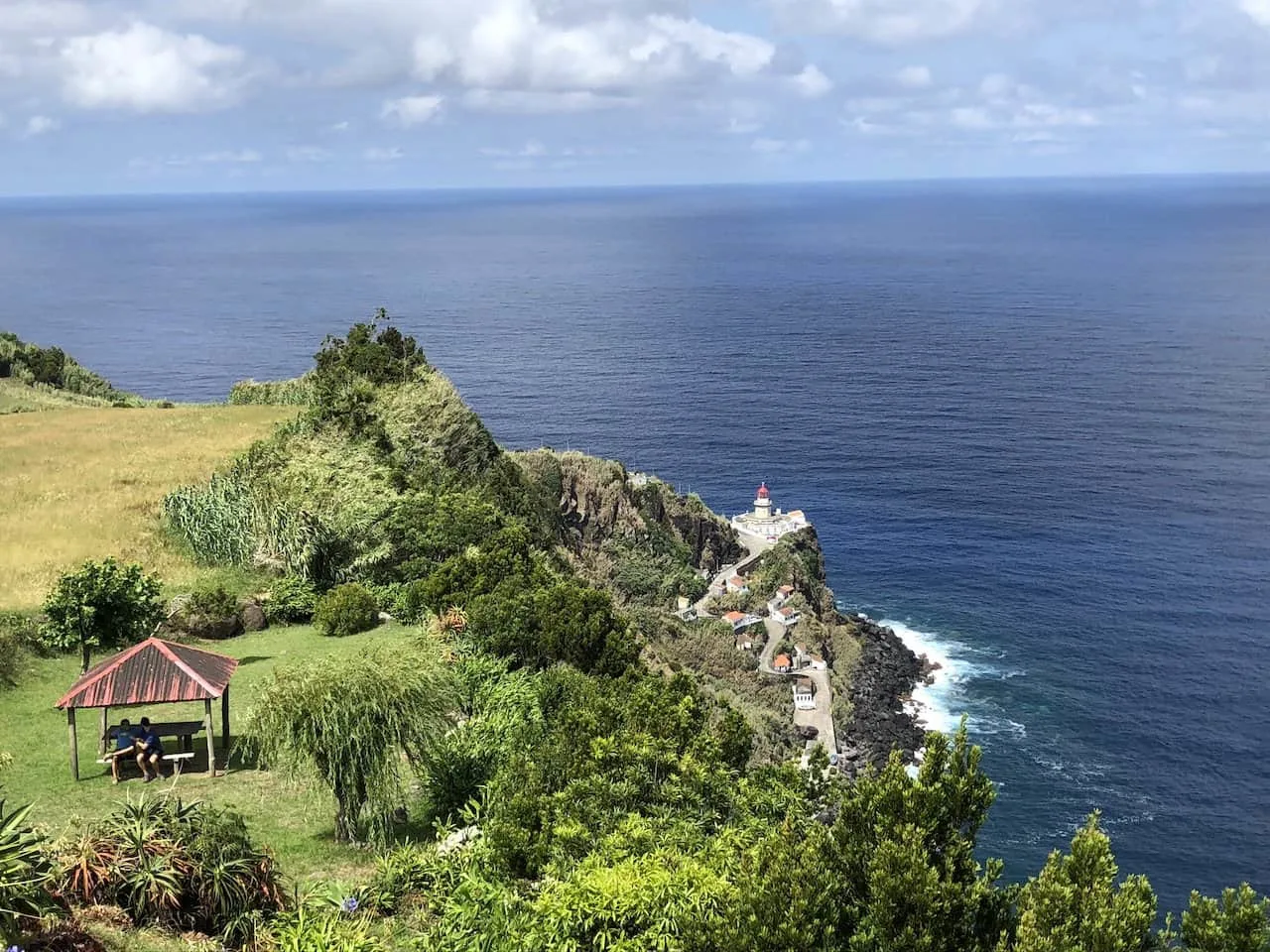 Miradouro da Ponta do Sossego
Continuing southbound along the coast you will come across Miradouro da Ponta do Sossego. The area around the viewpoint is well maintained with pathways, flowers, plants, and trees all around.
The views will continue to amaze, as you get some dramatic greenery filled landscapes out in front of you.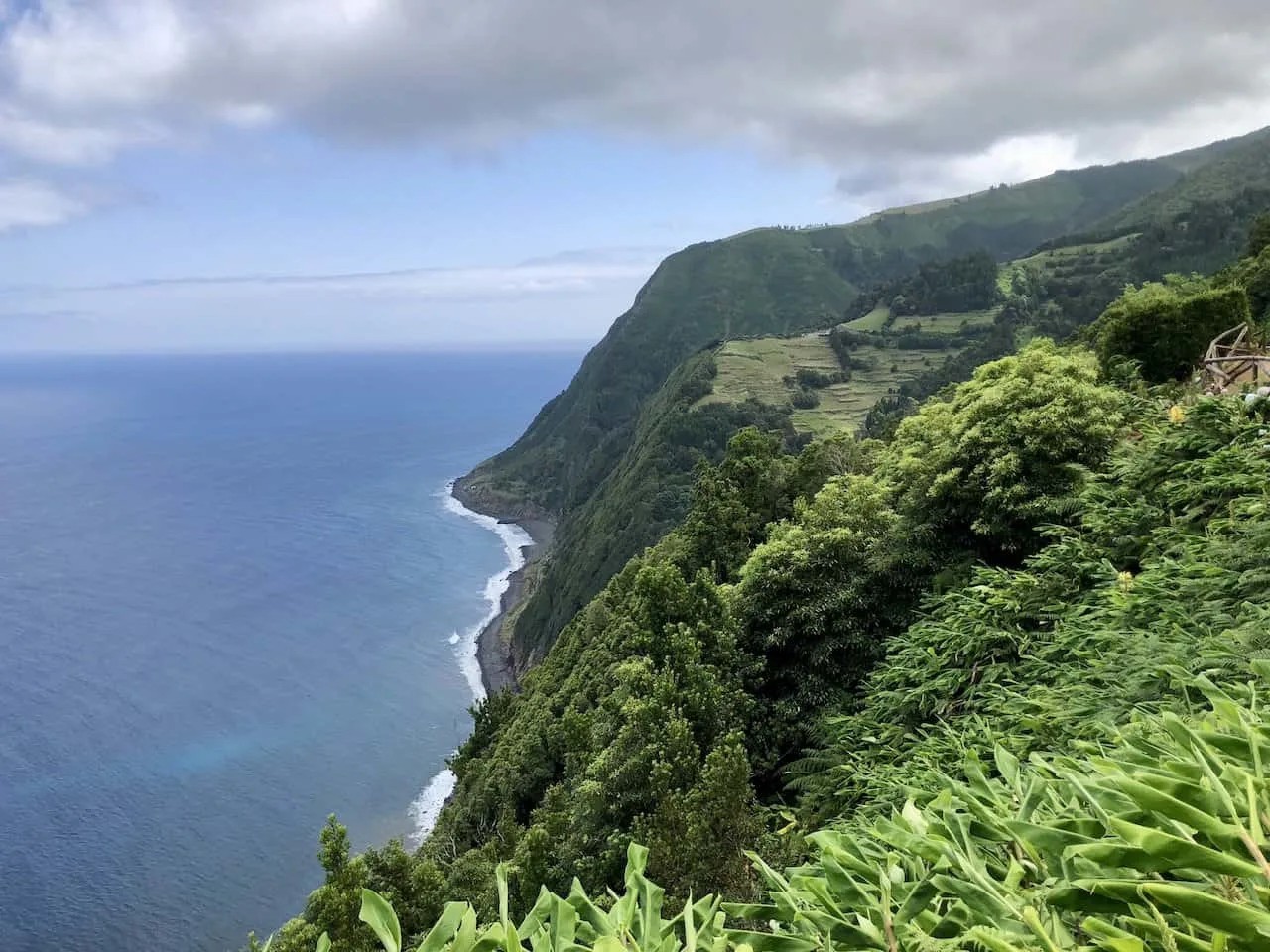 Miradouro da Ponta da Madrugada
Last up here is Miradouro da Ponta da Madrugada, which is located just a few minutes down the road from Ponta do Sossego.
If interested there actually is a hiking trail that takes you between the two. Getting to take a hike with the coastline views out in front, is another great way to go about your day.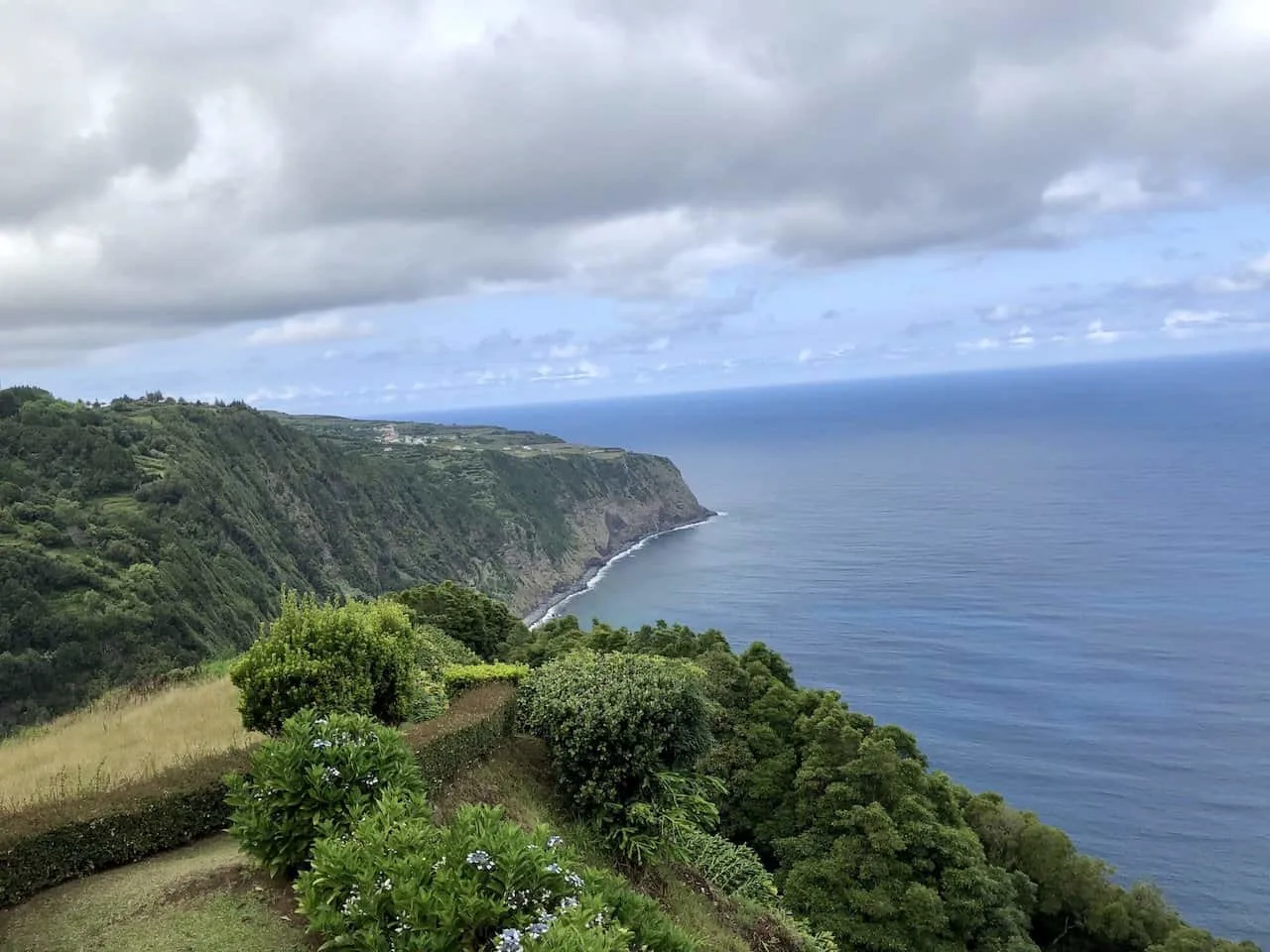 Praia do Lombo Gordo
If you are looking for some beach time while visiting Nordeste, then Lombo Gordo Beach will be your best bet.
Located down a windy road from the Miradouro da Ponta da Madrugada, you will find this quiet black sand beach. After parking your car, you will need to make the hike down through the trees until you reach the bottom.
Be Aware! Tide levels will dictate the amount of sand there is. You may come across instances, where the water can get very close to the coastline.
Note the photo below is of a different Sao Miguel beach on the southern end of the island.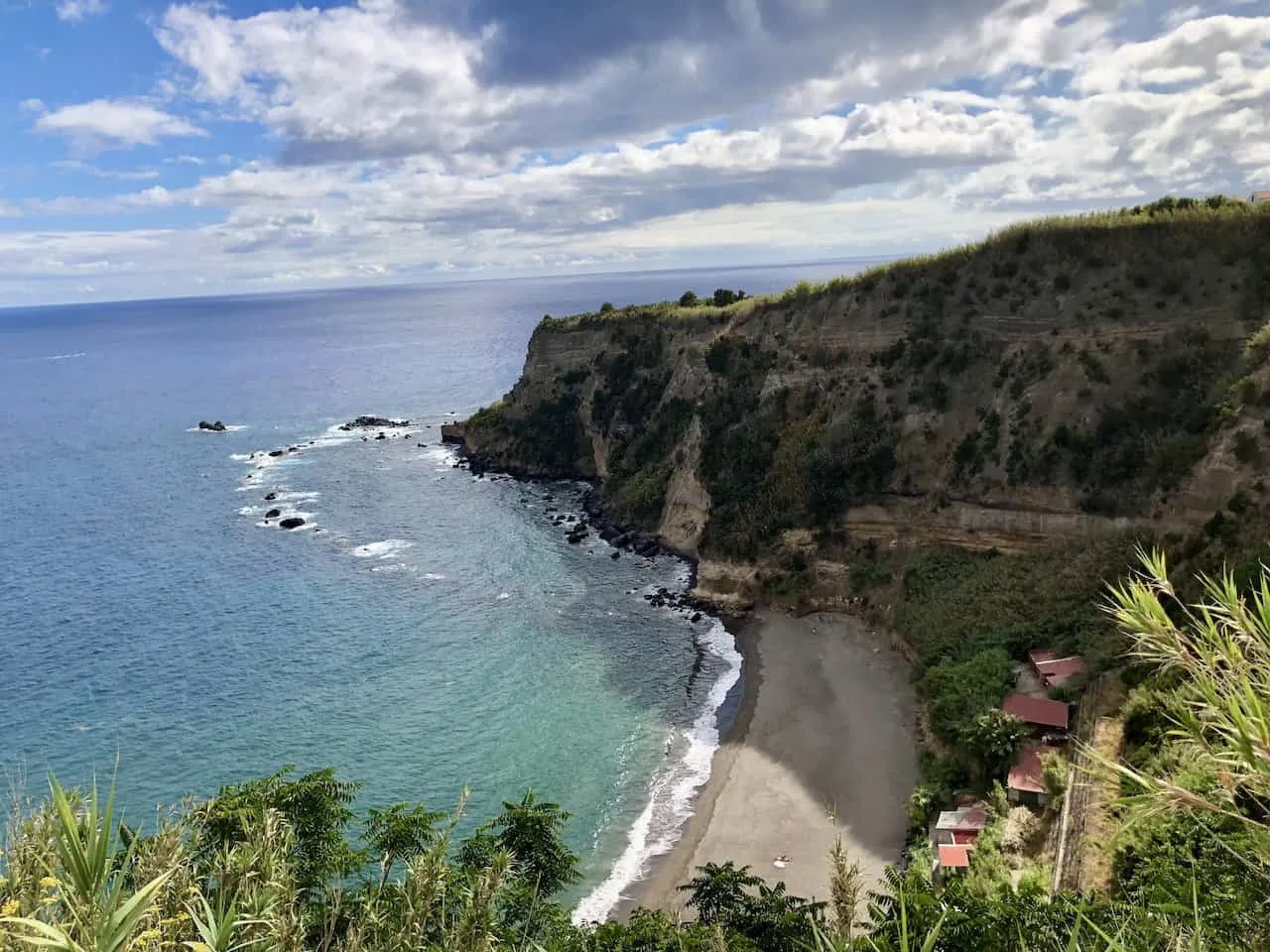 Nordeste Azores Hiking
Now, if you want to take part of some "official" Azores hiking trails, Nordeste has a few to choose from.
I included the routes on the map above, so you can get a better idea of where the starting points are located.
Below are four trails to consider based on your interests and physical levels:
Lomba da Fazenda
This is a relatively short trail just north of Nordeste town with great views along the coastline. You will hike by several points of interest as you make the full loop around.
Trail Type: Circular
Distance: 6 km / 3.7 miles
Duration: 2.5 Hours
Difficulty: Medium
Pico da Vara
This trail takes you up to the highest point of Sao Miguel at 1,103 meters (not as high as Mount Pico though!).
If you are looking for the best elevated views of the island, then this hike is sure to give you some of them.
The trail can be done as an out & back trail (as shown), or a loop trail. However, the full loop is not always open, so be sure to check the latest.
Trail Type: Out & Back
Distance: 7 km / 4.3 miles
Duration: 3 Hours
Difficulty: Hard
Salto da Farinha -> Nordeste Waterfall
This one way hike is located just across the way from Parque Natural Da Ribeira Dos Caldeiroes.
While you will get some beautiful views throughout the hike, the main highlight is a beautiful 40 meter Nordeste, Azores Waterfall.
Trail Type: One Way
Distance: 5 km / 3.1 miles
Duration: 2 Hours
Difficulty: Medium
Lomba D'El Rei
This is another circular hike, and it is located right next to the Salto da Farinha trail. The hike is a great mix of forest, coastline, and some village as well.
Trail Type: Circular
Distance: 4.5 km / 2.8 miles
Duration: 2 Hours
Difficulty: Medium
Other Highlights
I also want to point out two additional highlights to consider during your trip to Nordeste – Miradouro de Santa Iria and the Cha Gorreana Tea Plantation.
These two are not technically located in the Nordeste region, however, they are on the way to Nordeste from Ponta Delgada.
During my time visiting Nordeste, I first made stops at the viewpoint and tea plantation before continuing eastbound.
Learn More | Sao Miguel 5 Day Itinerary
Miradouro de Santa Iria is yet another beautiful viewpoint to consider that gives some of the best northern coast panoramas.
Cha Gorreana is the oldest (and many say the only) tea plantation in all of Europe. Getting to walk the fields, taste some tea, and see the factory is a great addition to a day.
Learn More | Cha Gorreana Tea Plantation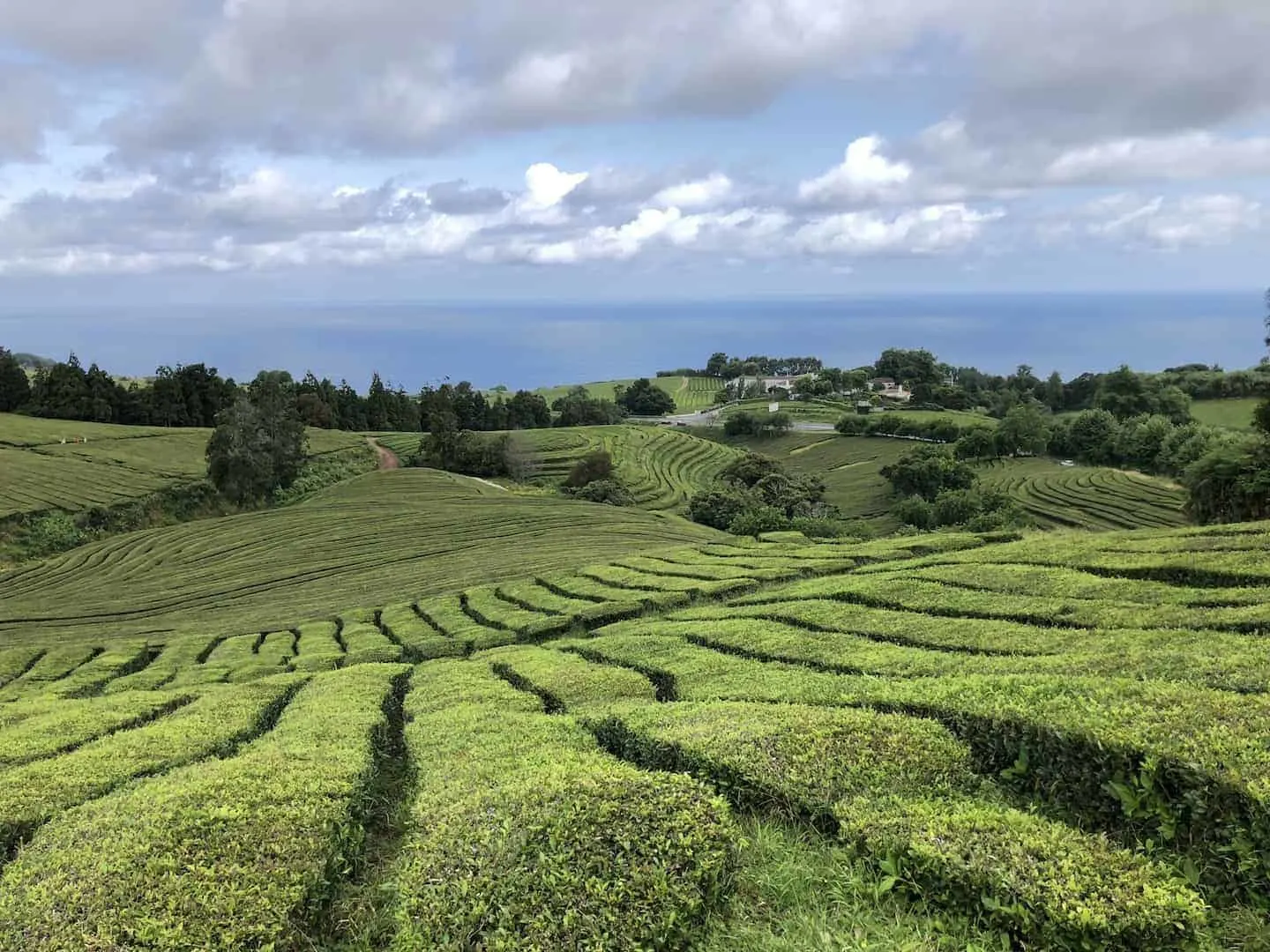 4) Nordeste Azores Restaurants
At some point or another during your day in the region, you will want to have some food at a Nordeste restaurant.
Some of the top Nordeste restaurants to consider include:
1) Restaurante Tronqueira
2) Café Restaurante Esplanada
3) O Forno
4) Restaurante Casa De Pasto O Cardoso
5) Elias Snack Bar
6) Vila Snack Bar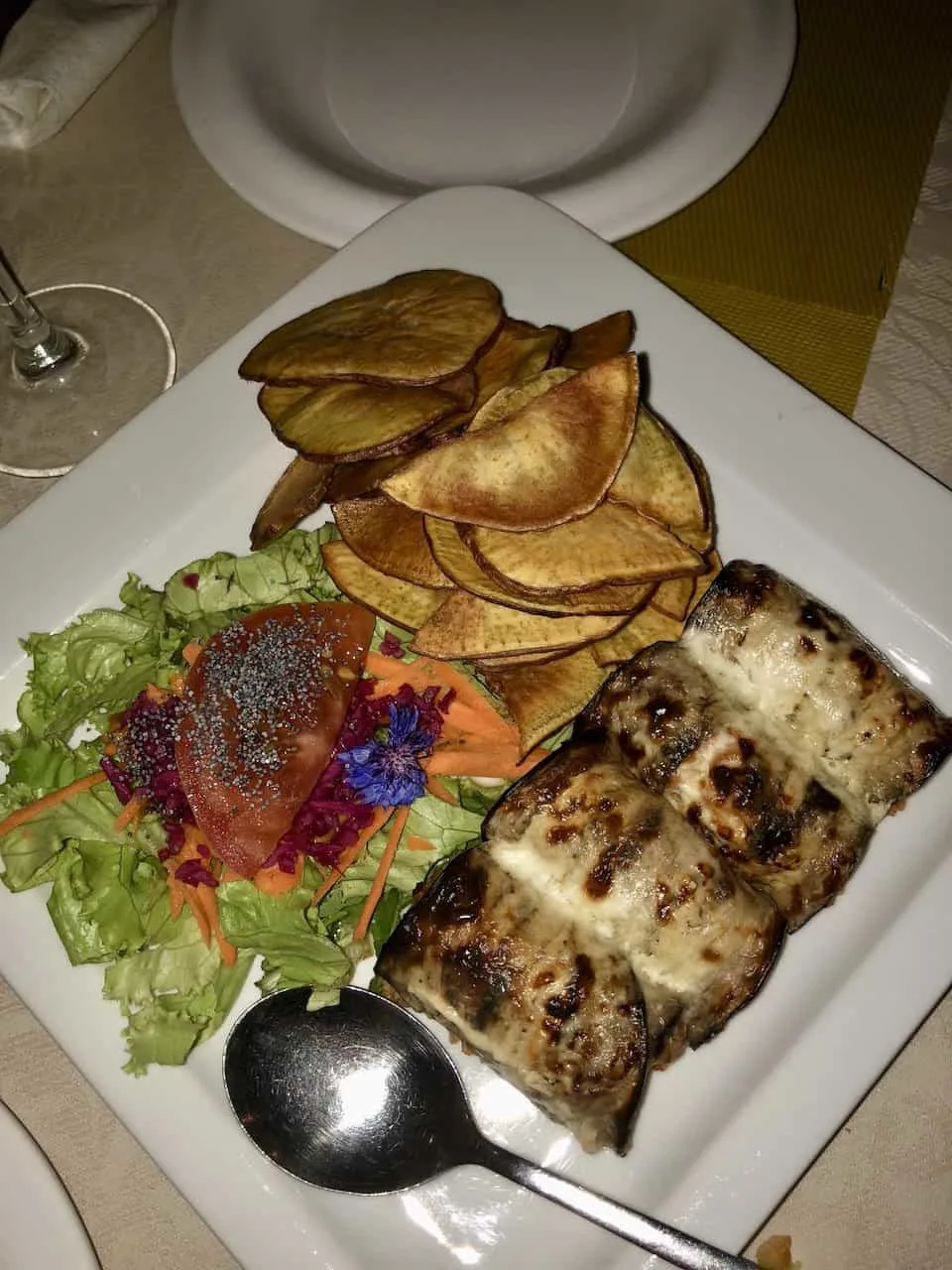 5) Is Nordeste Worth Visiting
At the end of the day you may be asking yourself, is Nordeste worth visiting. My answer is certainly yes.
Nordeste is one of the most beautiful regions of Sao Miguel and the Azores. It offers some dramatic landscape alongside plenty of greenery, waterfalls, and local flora.
I would highly recommend adding it onto any Azores itinerary, as you put together your trip.
6) Where to Stay in Sao Miguel
When visiting Sao Miguel, most people choose between Ponta Delgada and Furnas (or a mixture between the two).
Ponta Delgada is located about an hour away from Nordeste, while Furnas is just 30 minutes.
Below are some top places to stay in each of them:
Ponta Delgada
3) Hotel Azor
Furnas
While staying in Ponta Delgada and Furnas are the most common options for accommodation, you can also stay in Nordeste. This will give you a chance to wake up right along the northeastern coast and explore it at your own pace.
Some Nordeste hotels to consider during a trip include:
1) The Lince Nordeste Country and Nature Hotel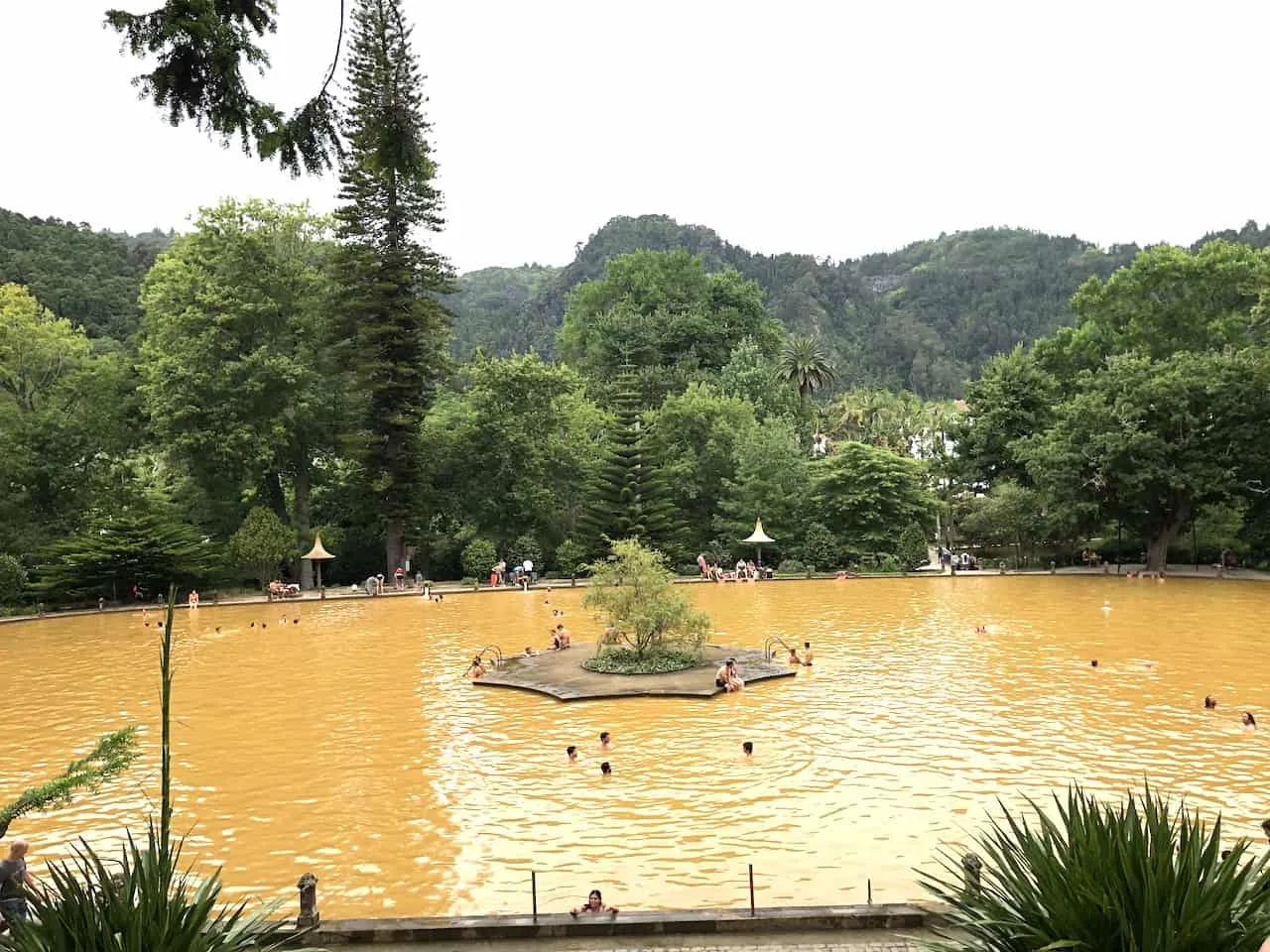 I hope you enjoy your time in Nordeste! If you have any questions or comments, feel free to add them in below.
Also, be sure to check out the other Azores itineraries and guides up on the site.
Have fun out there and safe travels!