As you make your way around the north island of New Zealand, odds are you will make the stop by the hub city of Auckland. While it will not be filled with the vast nature and landscapes that the country is known for, it is still a pretty great city to spend a day or two in.
When I arrived in NZ on my 3+ week journey around the country, I spent my first day wandering the city and taking in the sites after 24+ hours of travel.
This 1 day in Auckland itinerary will take you around some of the top things to do inside of the city and help answer any questions you may have along the way.
* Affiliate Disclosure: This post may contain affiliate links, which means I may receive a commission if you make a purchase through the links provided, at no additional cost to you. Thanks for supporting the work I put into TripTins!
1) Transportation Around Auckland
Before jumping into the city itself, lets talk about how you will get to and around Auckland.
There are a few different main modes of transportation that you will be able to choose from. You can use a combo of the below to figure out what the best option is for you.
Auckland Airport to City Center
If coming from Auckland airport you will first need to make your way into the city. This can be done by:
1) Rental Car: if you plan on renting a car for a longer New Zealand itinerary around the country then you will easily be able to pick up your car from the airport and drive your way into the city.
Once situated you will have the option to use the car to visit a few of the sites mentioned below (as many of them are just within walking distance). Feel free to check out Rentalcars.com to browse through a variety of car options.
2) Taxi or Uber: if you are not renting a car straight from the airport, the next best option from an efficiency standpoint would be by taxi/Uber. The cost for an Uber varies but can be around $50 NZD while taxi companies have different prices ($40 NZD – $70 NZD).
3) SkyDrive: lastly you could opt for the express SkyDrive bus that runs to and from the airport every 30 minutes or so. The cost for the Skybus is $18 NZD and it drops off at SkyCity in Central Auckland.
4) Shared Options: I also saw a few shared taxi/van options available but did not look into these too much. It seemed like prices were similar to that of the SkyDrive.
New Zealand Itinerary: Take part of these Auckland activities as part of your New Zealand North Island Itinerary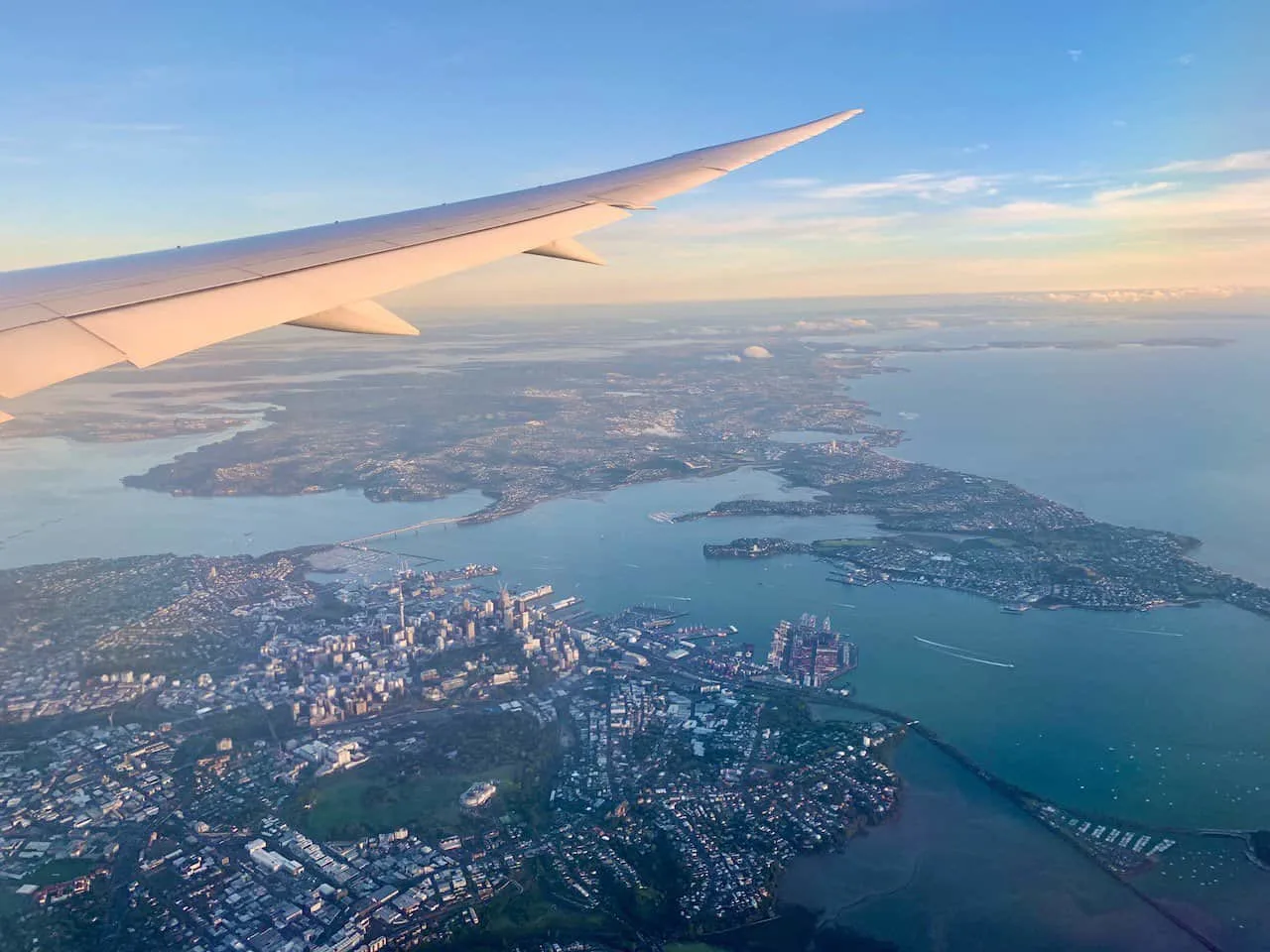 Getting Around Auckland
Now that you are in the city, it is time to make your way around it. For the majority of the sites mentioned below, you can easily walk from one place to the next.
The main city center and marina area is a great place to explore by foot and enjoy along the way. There are however a few sites mentioned that are a bit further out.
While you can technically walk to them all, it can get a bit tiring. For those longer routes I would recommend an Uber/taxi or public bus.
Uber/Taxi: for the fastest and most convenient option, you can easily call an Uber or hail a taxi to get to some of the further out locations.
I never had to wait more than 5 minutes for an Uber and prices were pretty reasonable (from Mt Eden to Queen Street was $20 NZD).
Bus: Auckland also has a pretty great transportation system if you want to save some cash.
While it will take longer, prices are relatively cheap – $4.00 NZD within the city or $2.37 NZD with the AT HOP Card (a reusable prepaid transportation card but costs $5 NZD for initial purchase). You can check out the Auckland transport website linked above for more details.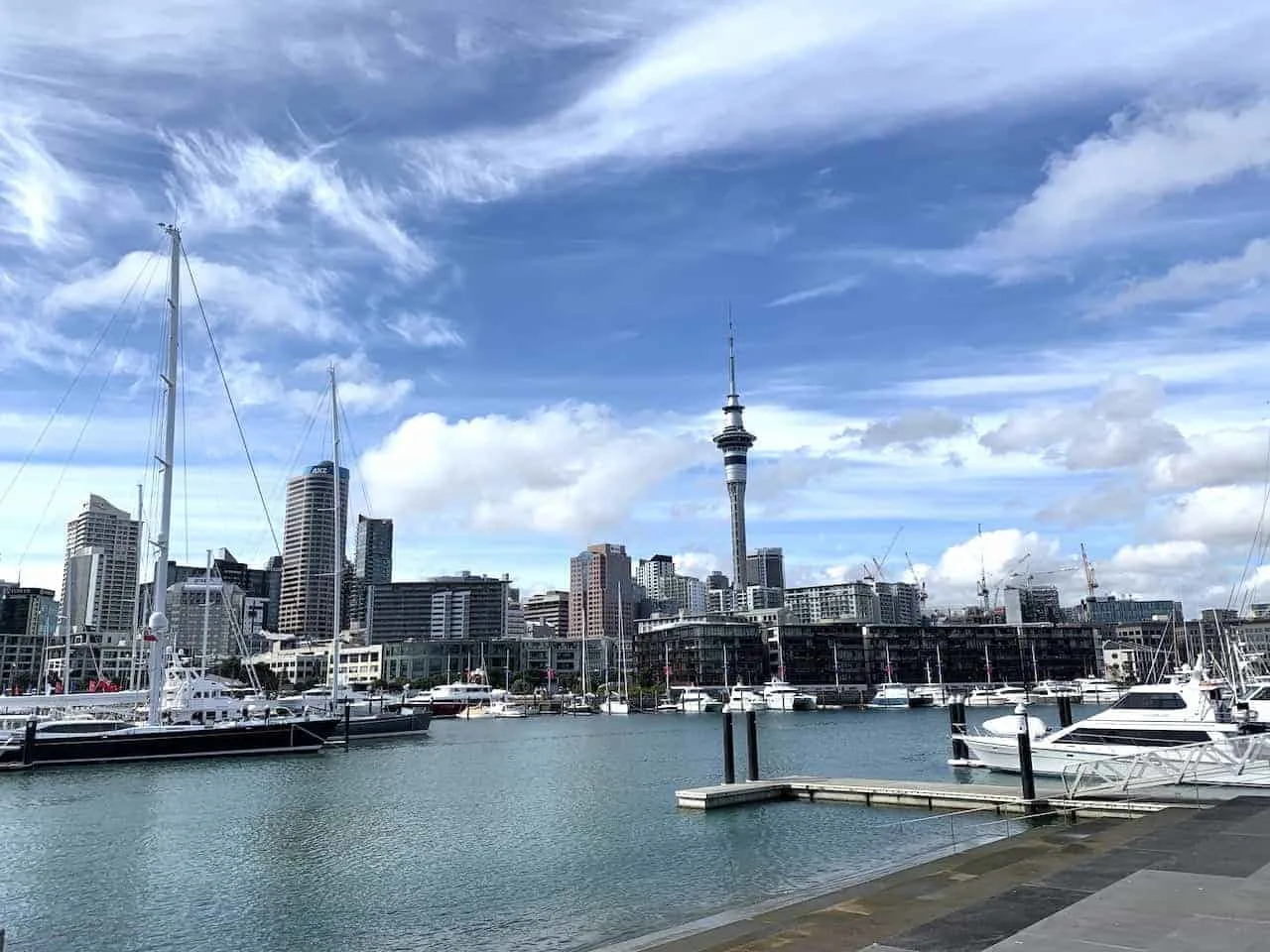 2) Map of Auckland Attractions
Below is a map of Auckland along with the 7 attractions starred. As you can see many of them are not too far away from each other, while Mt Eden is a bit further out.
Wynyard Quarter
Viaduct Basin
Queen Street
Sky Tower
Albert Park / University of Auckland
Auckland Domain / Auckland War Memorial Museum
Mount Eden
3) 1 Day in Auckland
Below are the seven destinations as part of this 1 day in Auckland itinerary accompanied by a short description and some images for each place.
A couple quick things to note as you walk your way around the streets:
Hilly Terrain: I did not anticipate how hilly Auckland was going to be. While the waterfront is nice and flat, many of the streets in and around the city have quite the elevation change.
Construction: I also came across a lot of construction during my time there. Auckland seems to be rapidly growing and since the city center is not that big, the construction did have its effect on street closings and detours.
With that said though here are the 7 places not to be missed on your trip to Auckland!
A) Wynyard Quarter
The first stop of this 1 day in Auckland itinerary will take you to Wynyard Quarter. A beautiful waterfront area, Wynyard Quarter is full of restaurants and walkways overlooking Auckland harbor. It is a great spot to have a bite to eat as you take in the harbor in front of you.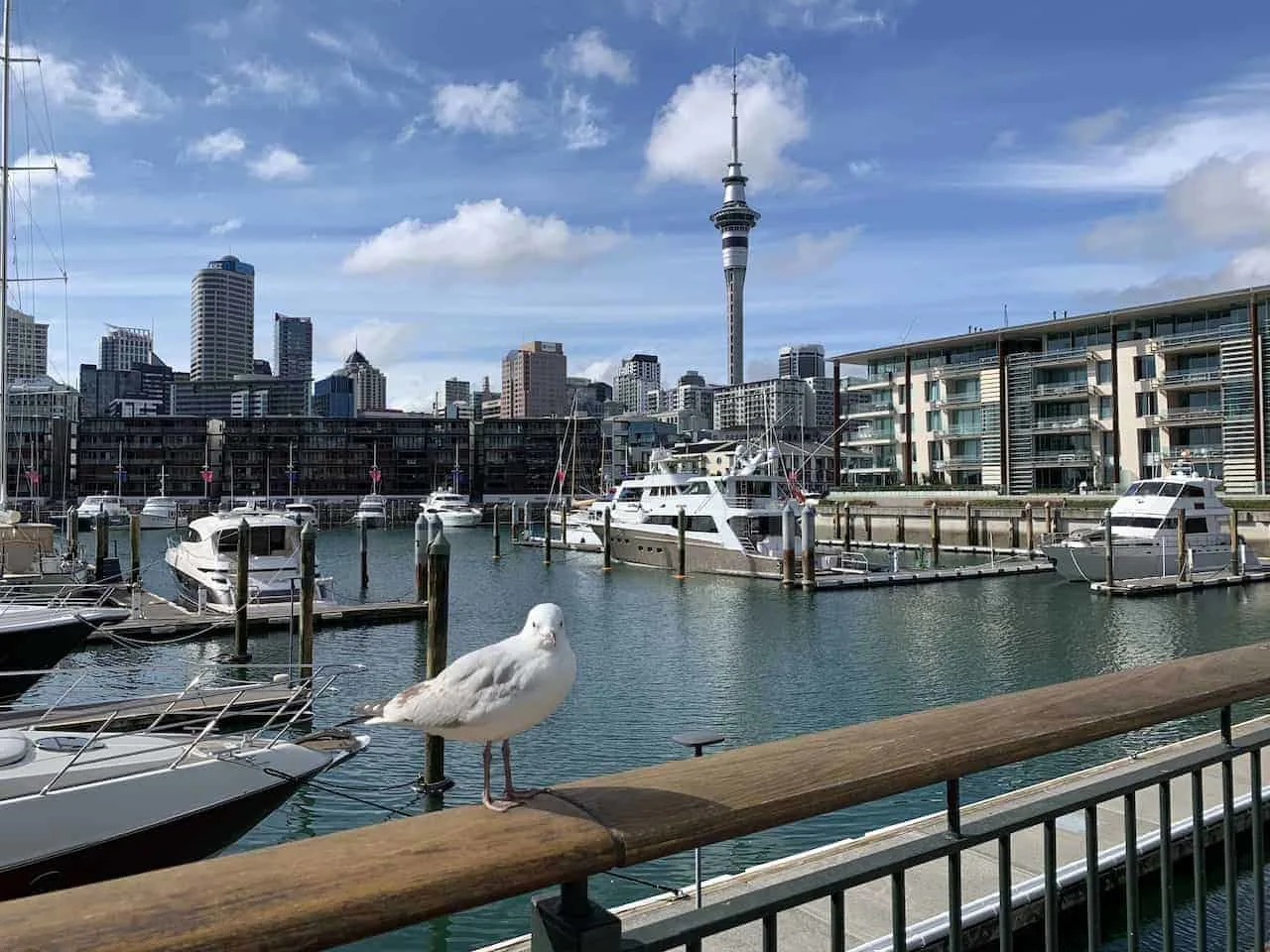 B) Viaduct Basin
Continue your walk along the harbor and across the Wynyard Crossing. This pedestrian crossing connects Wynyard Quarter with Viaduct Basin and makes it easy to walk the waterfront.
As you cross the bridge you will also come across the New Zealand Maritime Museum if that is something of interest to you.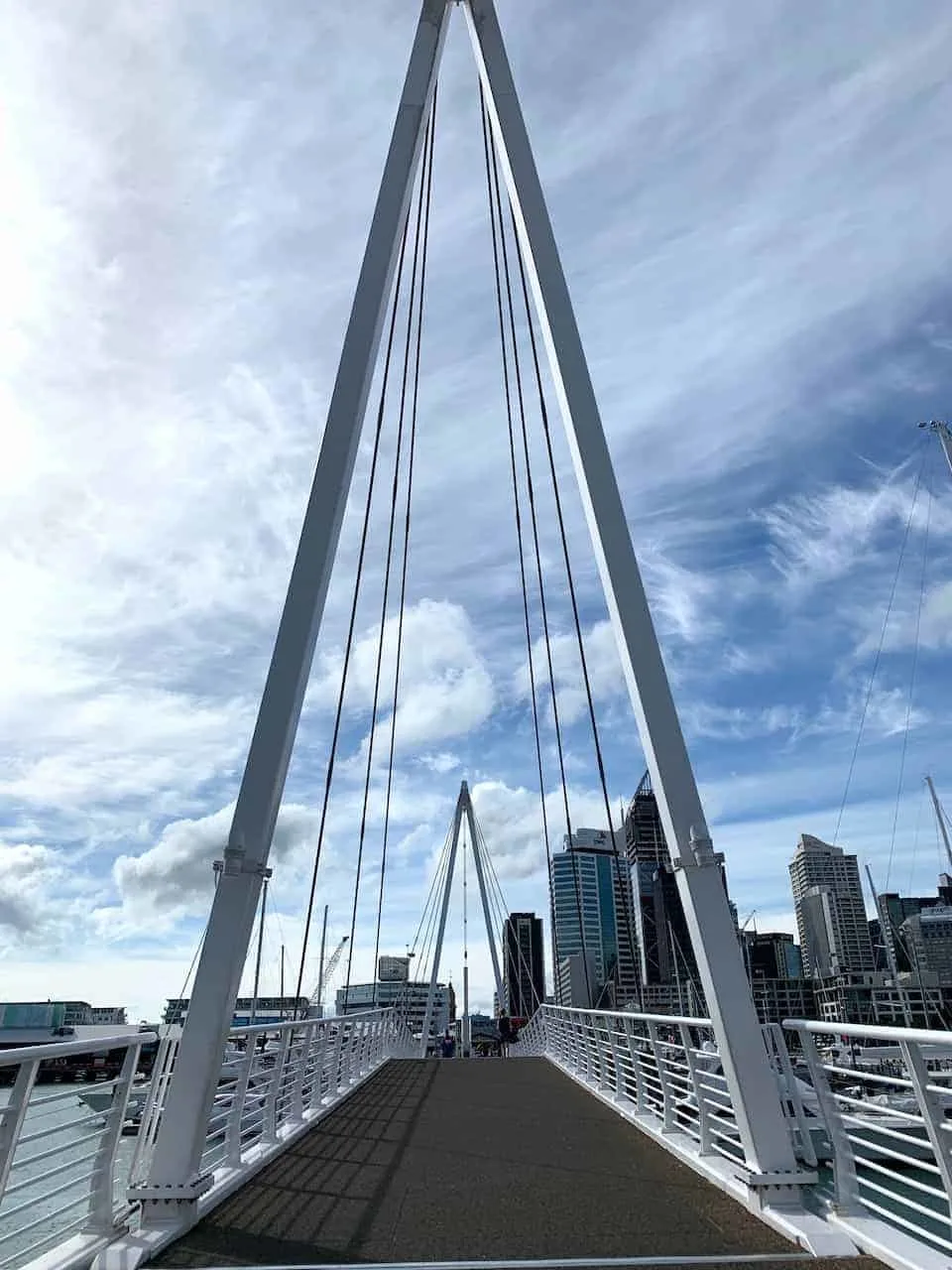 C) Queen Street
If there is one happening street to choose from in Auckland it has to be Queen Street, the center of the CBD (Central Business District).
Filled with shops, restaurants, bars and more, Queen Street is by far the busiest street that Auckland has to offer. You can start your walk down by the waterfront and make your way up Queen Street from there.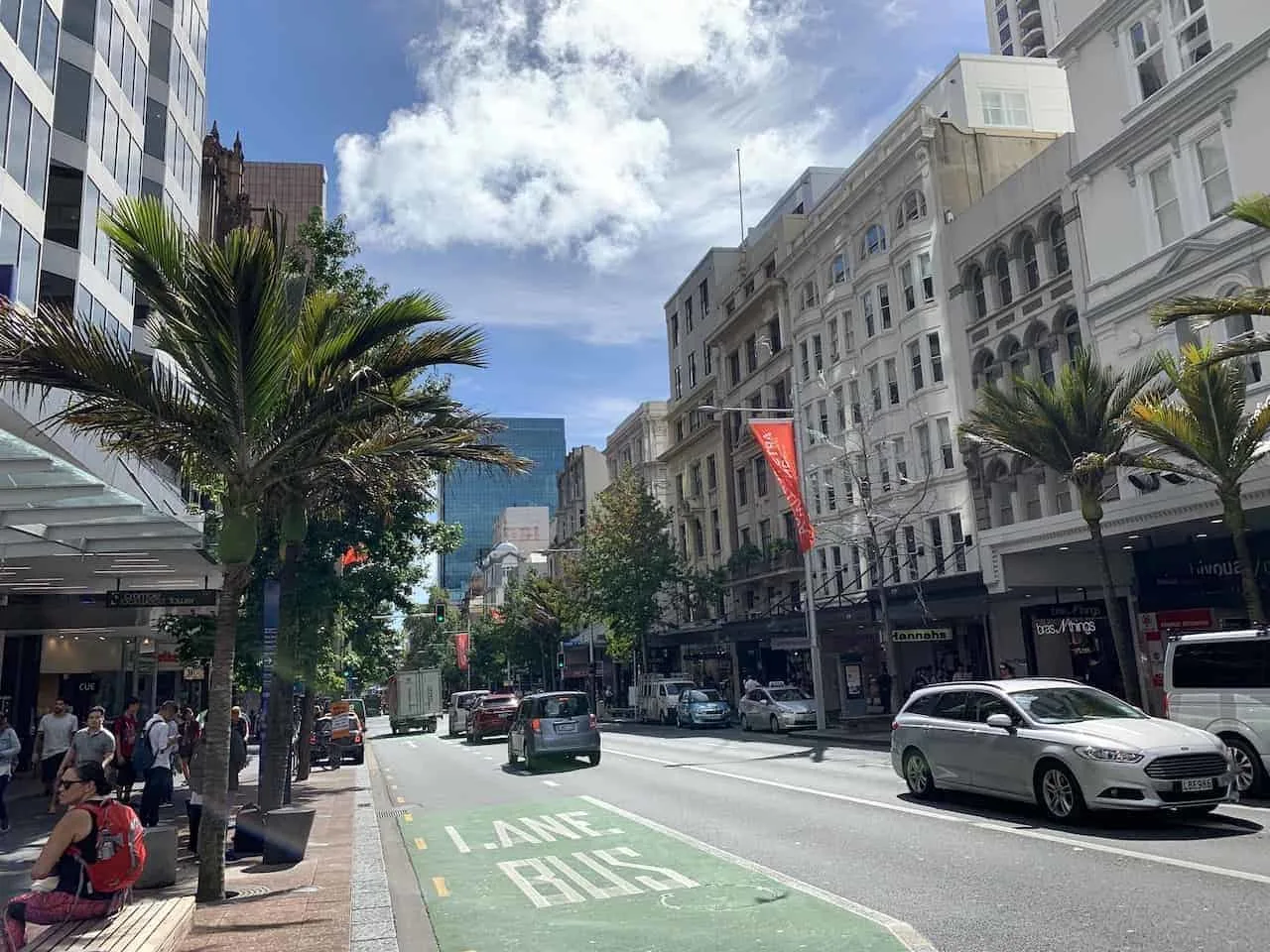 D) Sky Tower
As you are making your way along Queen Street you can then make the detour to the highest structure in Auckland – the Sky Tower.
You can choose to just take in the tower from down below or for $37 NZD you can head on up and enjoy the city from up above.
The Sky Tower is more than just an observation deck. It has a few restaurant offerings as well as some more thrilling options such as the SkyJump (bungee jump) and SkyWalk (walk the outer edge of the tower).
Purchase Tickets: You can book your Sky Tower tickets ahead of time to reserve a spot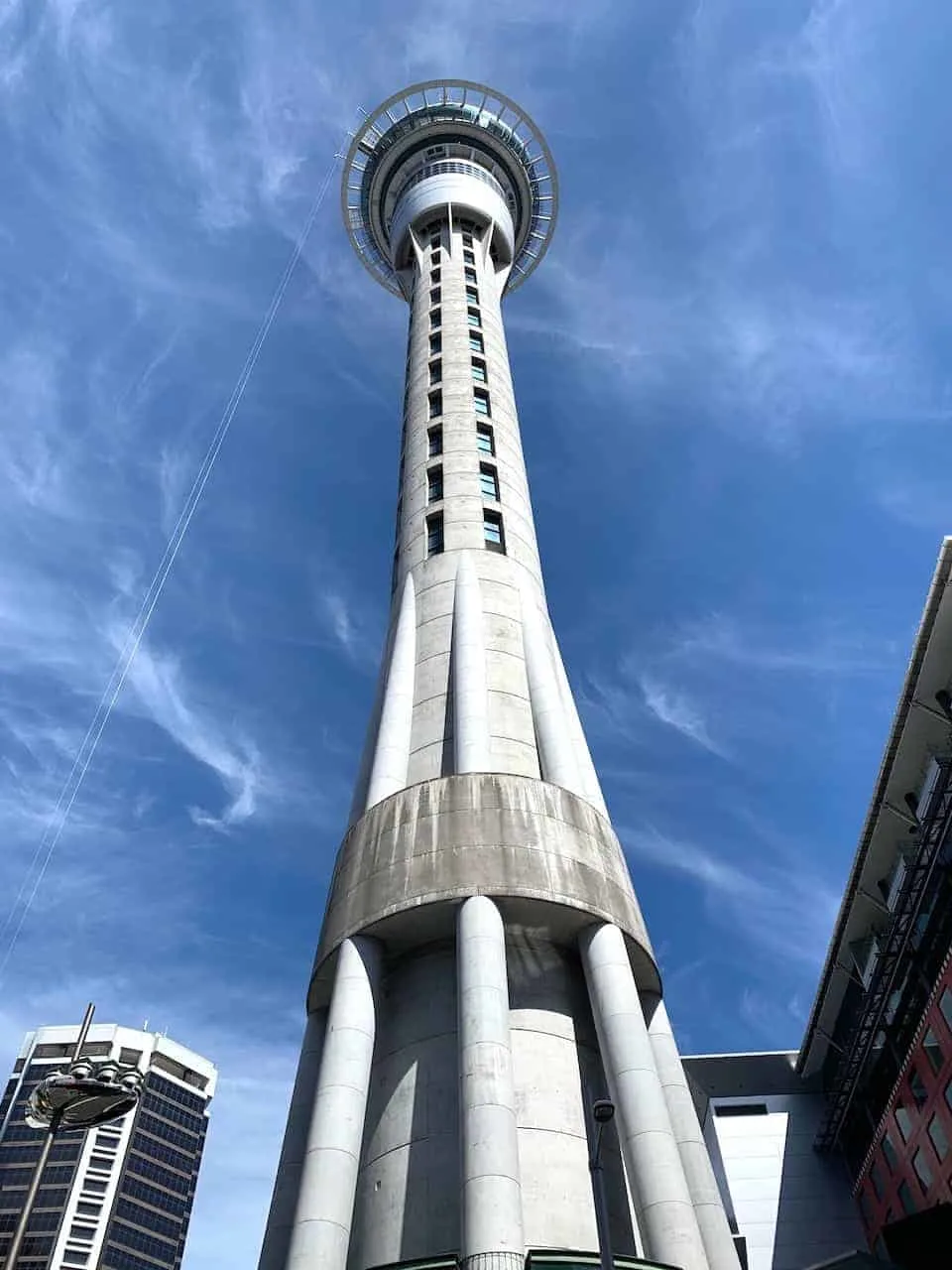 E) Albert Park / University of Auckland
After taking in the Sky Tower from down below or up above, head on over to Albert Park and the University of Auckland. You will first come across the park, which is a great open greenery area to relax and enjoy.
After crossing the park, you can walk through the university if you are interested in doing so.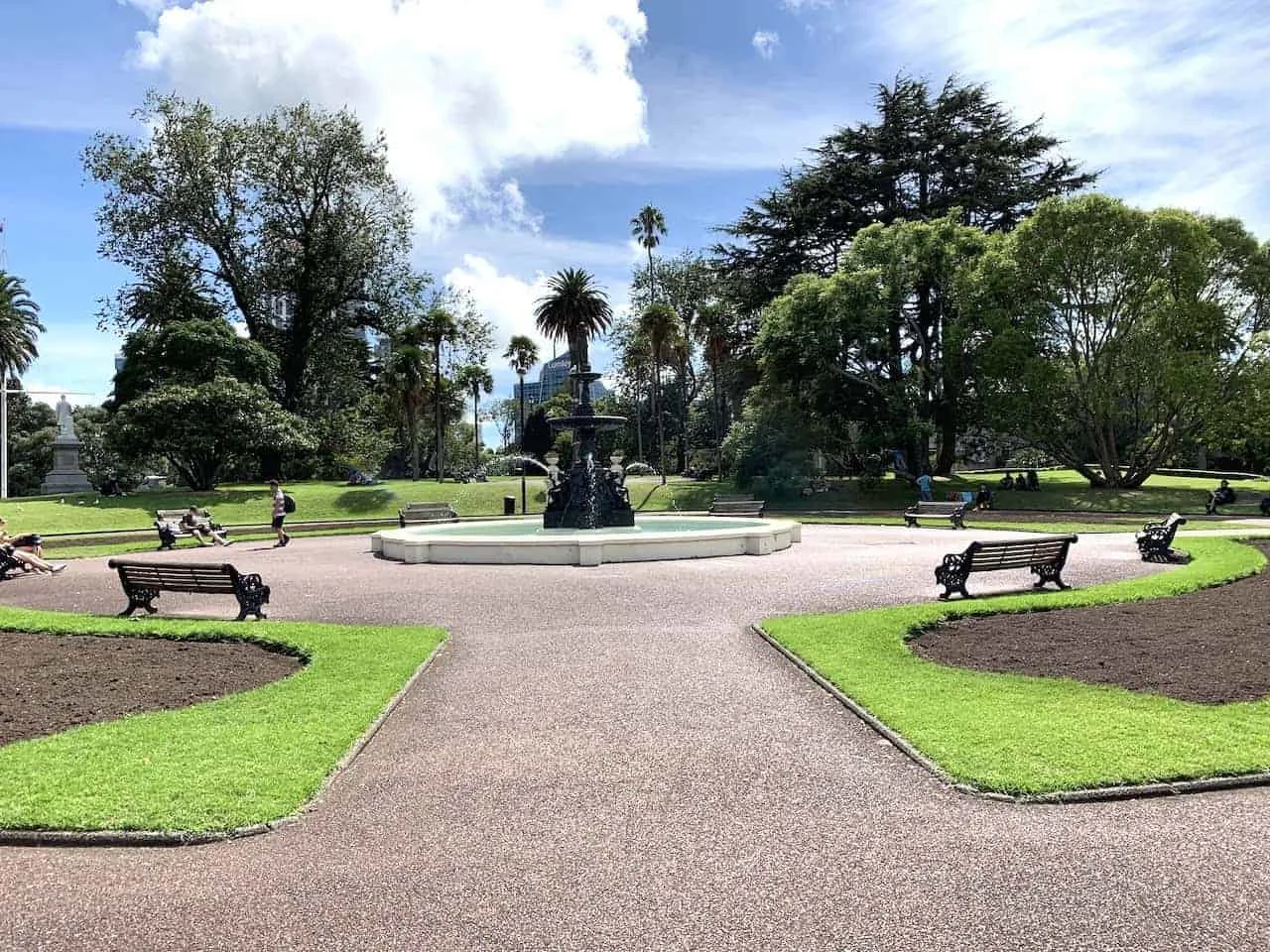 F) Auckland Domain / Auckland War Memorial Museum
One of the most famous museums that Auckland has to offer is the War Memorial Museum located in the Auckland Domain. As you make your way into the domain, you will pass by plenty of nature in every which direction.
Continuing along the path, you will soon arrive at the museum. A place filled with New Zealand history – from natural history exhibits to cultural collections, it offers plenty to its visitors.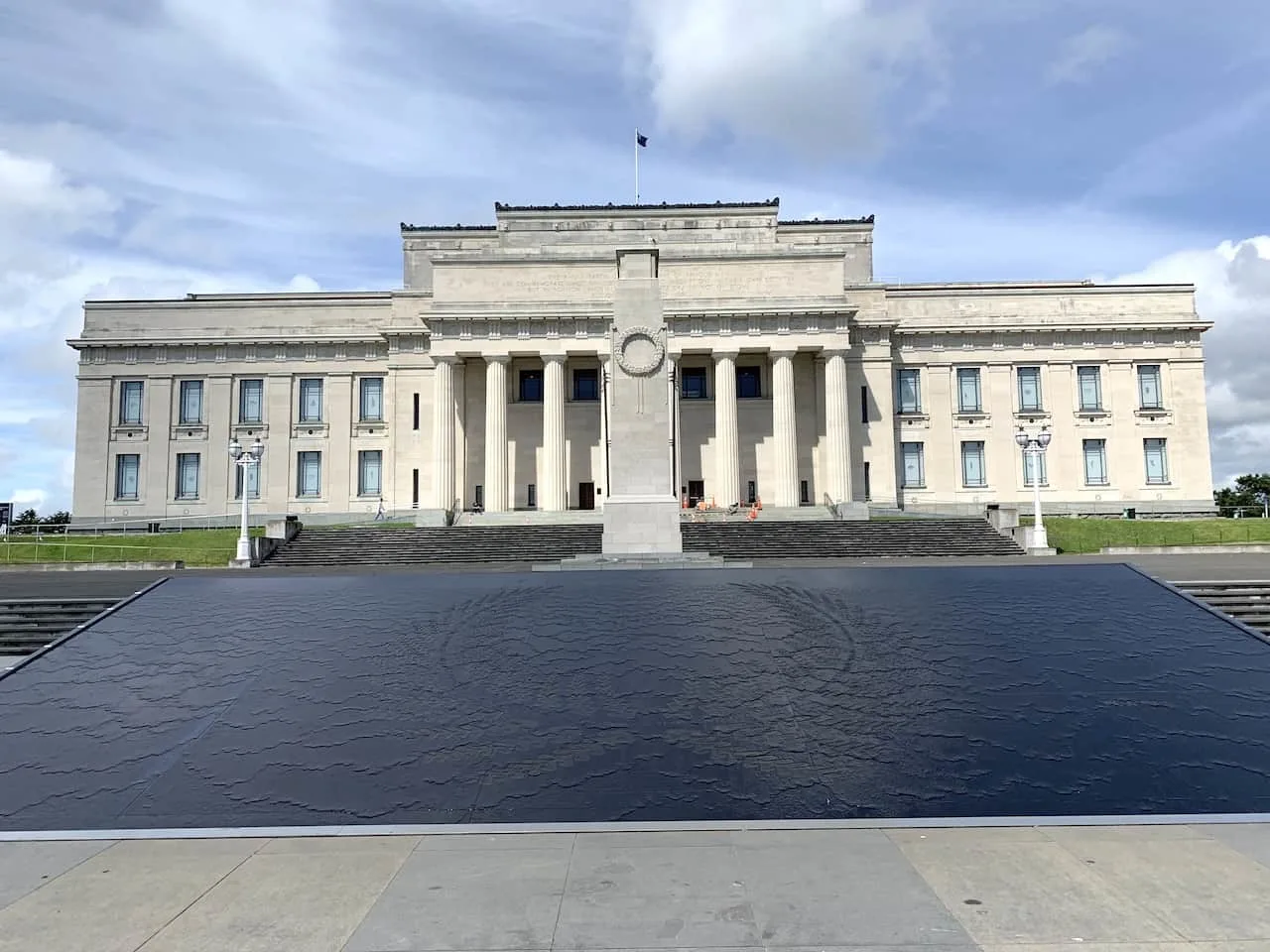 G) Mount Eden Summit
Lastly on the list for the 1 day in Auckland itinerary is Mount Eden Summit. While Auckland is known to be a major city, it still has its volcanic history as well.
At 196 meters, Mount Eden is the one of the highest hills in the area, and from up top you will be able to take in 360 degree views of the city and beyond. It was a great way for me to end my day in Auckland and I am sure you will enjoy it too.
Note: since the Auckland Domain is a bit of a walk to Mount Eden, I would recommend hopping in an Uber (~20 NZD) to get you to the base (or driving your own car if you have one).
You cannot drive all the way up to the top but there is a car park towards the bottom, which would then require a short 10-minute walk to the summit.
Learn More: If you would like to learn more, check out this guide to the Mount Eden Summit for more helpful info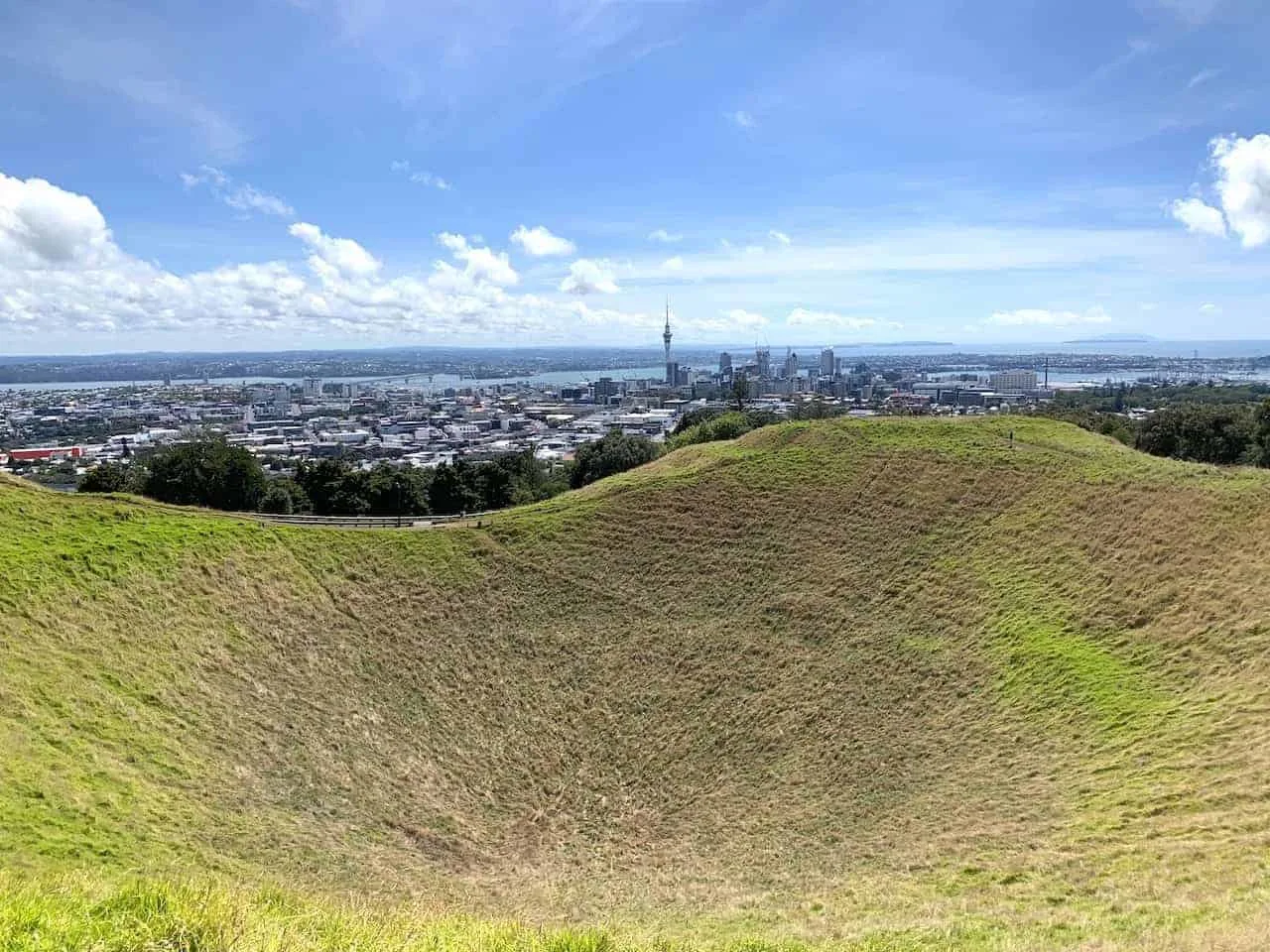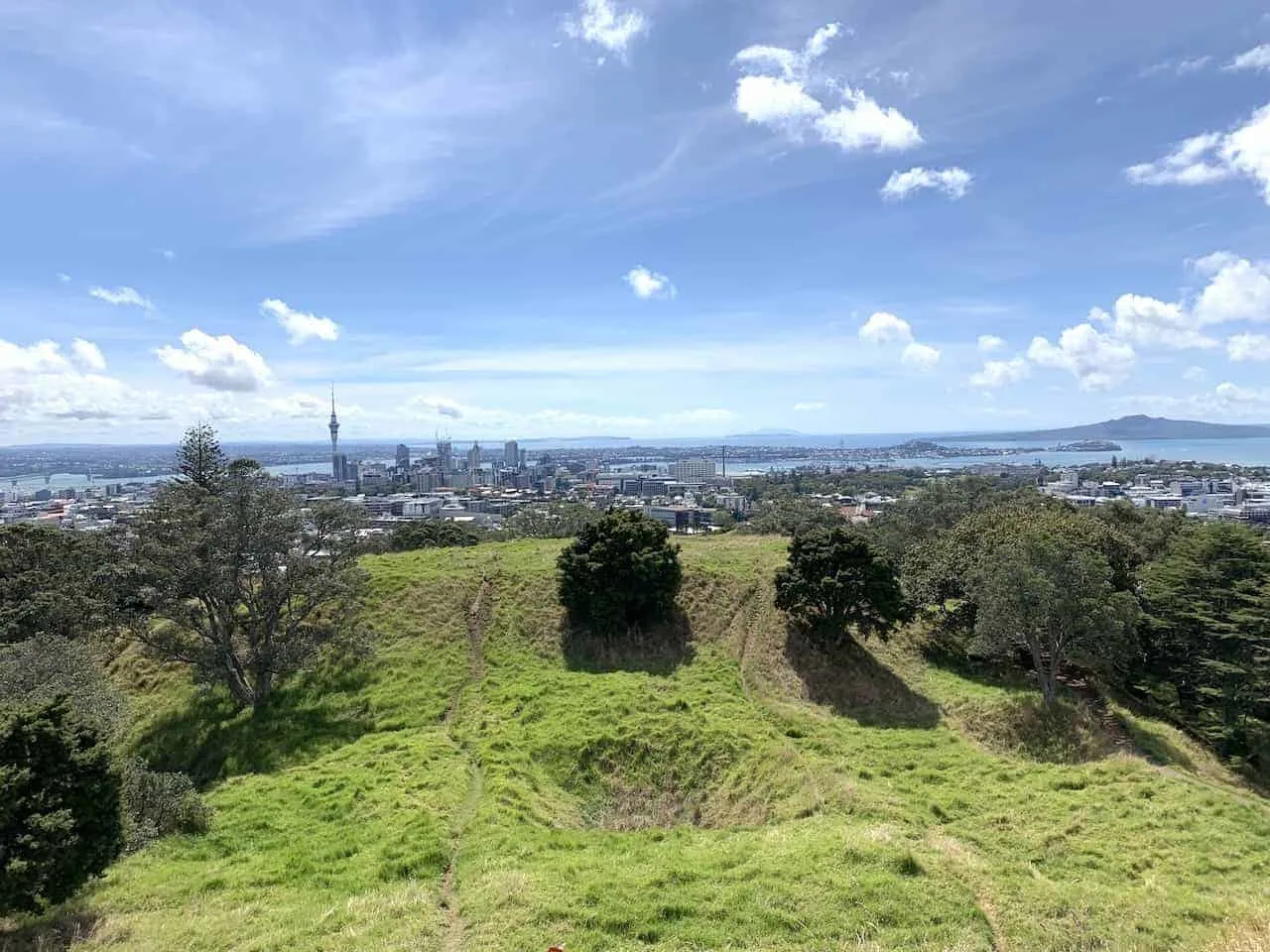 Other Options
While those are 7 great spots to start out with, there were some other places I just did not have the time to visit during my day in the city. If interested you can also check out:
Cornwall Park / One Tree Hill
Mission Bay
Devonport (short ferry ride away)
4) Auckland Day Trip Options
Do you have more than one day in Auckland to spare?
Well then, I would highly recommend taking a day trip outside of the city itself. While the above can all be done by foot or with some short cab rides, Auckland also has its fair share of day trip options as well. These include:
1) Waiheke Island – probably the most visited of islands near Auckland, Waiheke is known for its beautiful vineyards, wineries and beaches
2) Rangitoto Island – if you want to get some volcanic activities in you can head to Rangitoto and take part of the famous volcanic hike and lava tubes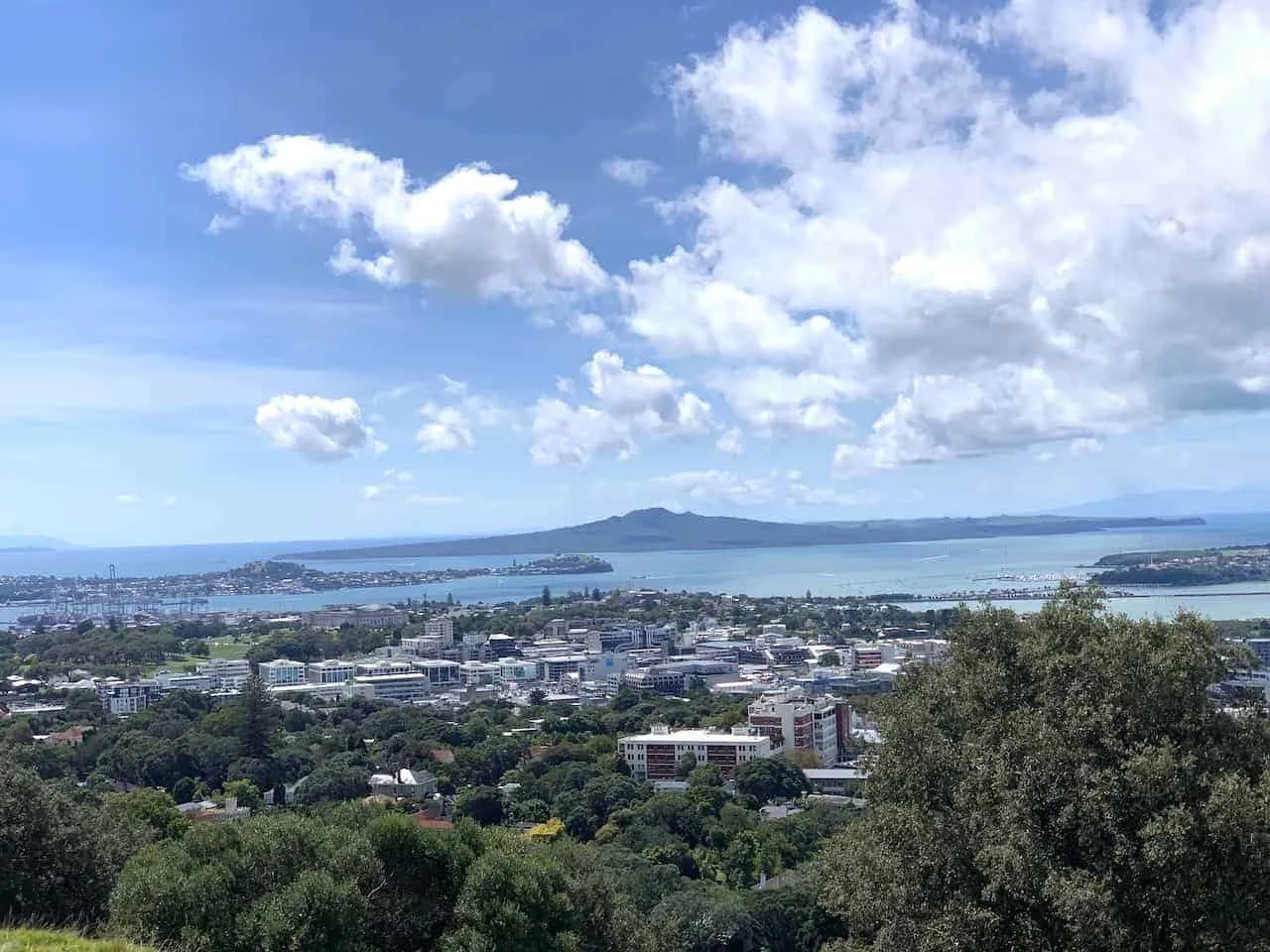 3) Tiritiri Matangi Island – a bit further out is Tiritiri, an island with vast bird life and hiking trails
4) Waitakere Ranges – looking for beaches, trails, waterfalls and more! Well the Waitakere Ranges has it all and makes for a perfect day trip from Auckland
→ The first three options can be done by ferry (check the latest Auckland ferry details), while the ranges require either a tour or car rental.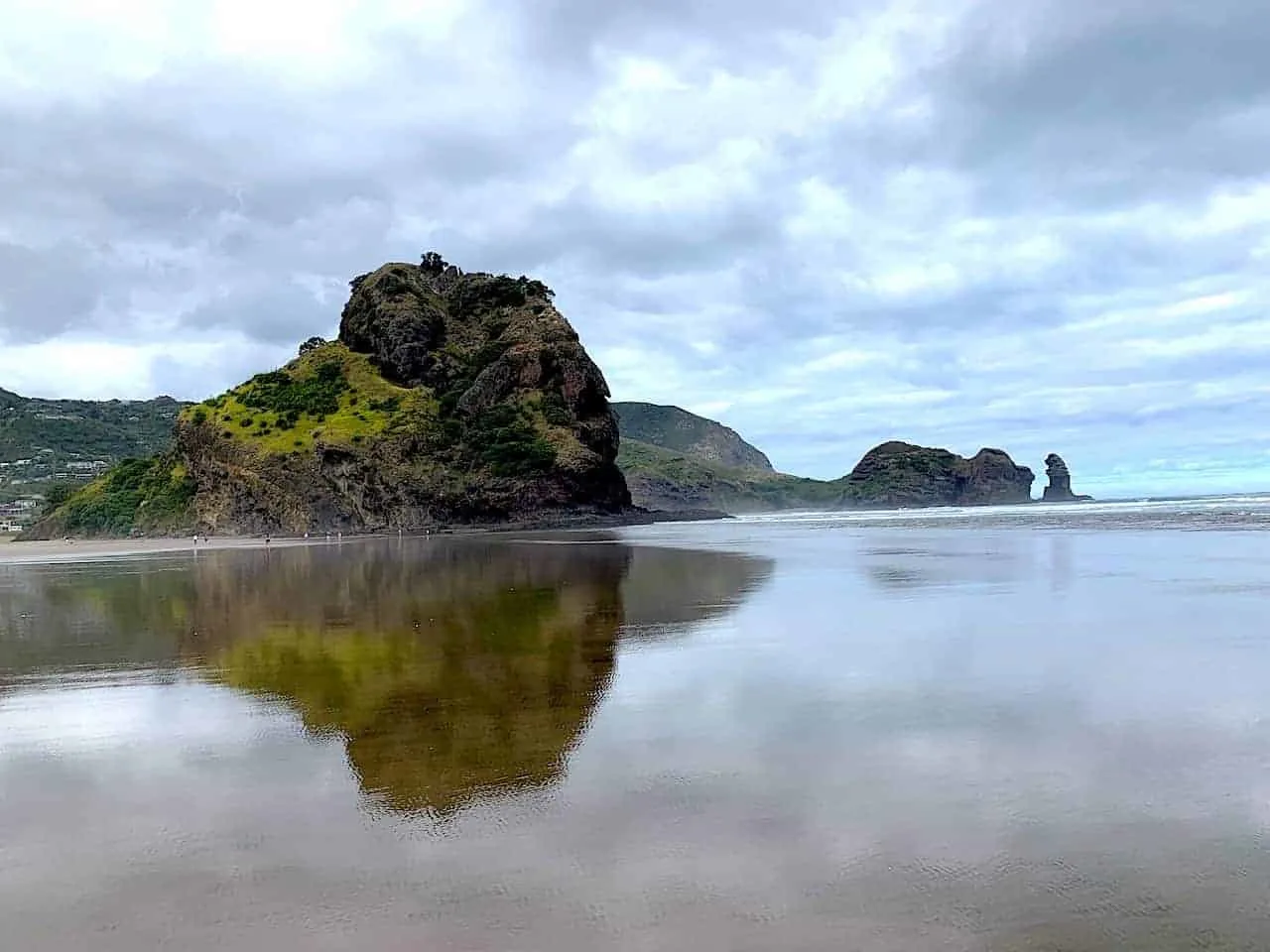 5) Auckland Tour Options
For those that want to join a tour while in Auckland, there are several top choices out there. These can include anything from walking tours within the city center to full day trips to other parts of the North Island.
Here are some of the top choices to consider during your time in the city:
Hobbiton Movie Set and Waitomo Glowworm Caves: two of the most popular attractions on the North Island are the Hobbiton movie set and the Waitomo Glowworm caves. This tour will take you on a full day trip as you get to experience the best of both worlds.
Auckland Dolphin and Whale Watching Eco-Safari Cruise: during this 4.5 hour tour, you will hop on a boat and cruise through the Hauraki Gulf Marine Park. Be on the lookout for whales, dolphins, and even some penguins.
Auckland Harbour Sailboat Dinner Cruise: a great evening activity to take part of is a sailboat dinner cruise that takes you out in the water as you get to relax & enjoy some skyline views along the way.
Auckland Scenic Day Tour Full-Day: to experience a more widespread area of Auckland, consider joining this full day tour that takes you all along the waterfront, beaches, wineries, and more.
Half-day Discover Auckland City Sightseeing Tour: if the full day tour is not for you, consider this half day tour, which includes Auckland Harbour, Mt Eden, and several neighborhoods along the way.
Rotorua Highlights Small Group Tour: for those that want to explore the geothermal city of Rotorua, this tour option is a great choice. It includes a guided tour of the town center, and then the opportunity to visit a couple additional main attractions during the day.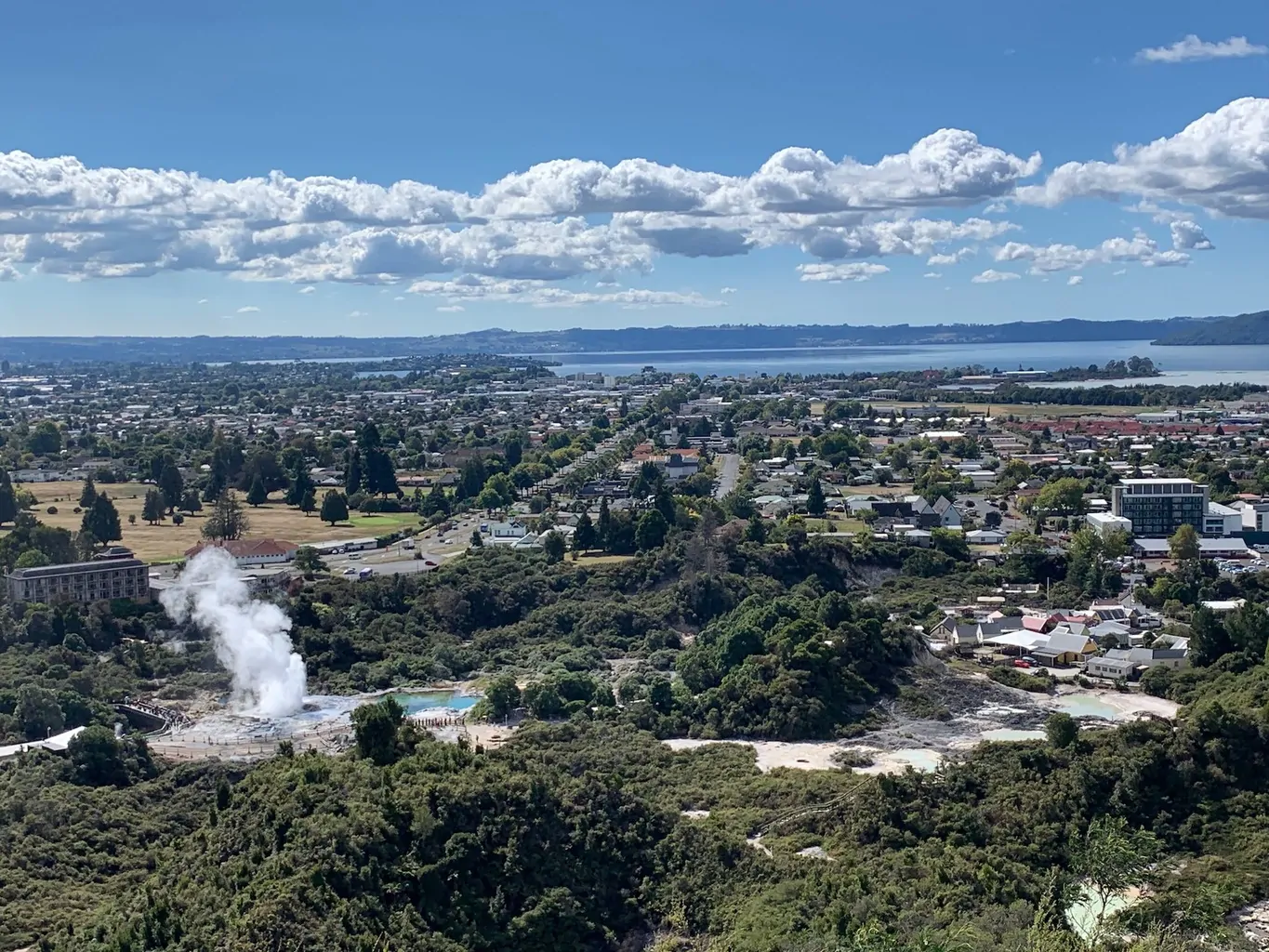 6) Where to Stay in Auckland
Auckland offers its variety of accommodation options – from backpacker friendly to super luxury. Below are some highly rated options to choose from at some different price points: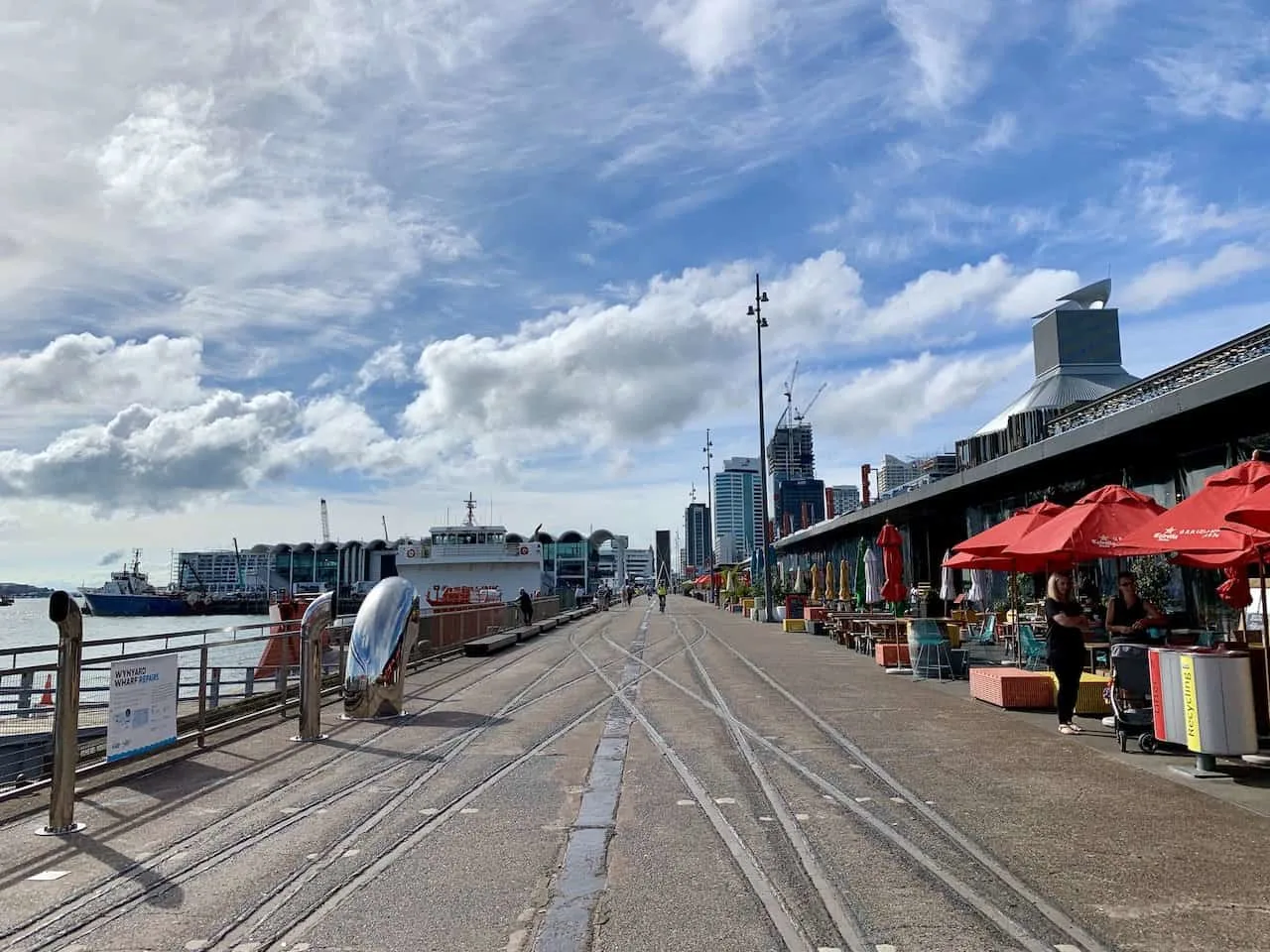 That about does it for a 1 day in Auckland itinerary. This will just be the start of plenty New Zealand content coming to the site so stay tuned for much more! If you have any questions feel free to write them in below!
Some of the guides currently up on the site include: