When it comes to New Zealand there is a lot that you may not realize before experiencing the country for yourself. Over my month in NZ I picked up several tips along the way that I thought could be very useful for others who are planning a trip there.
By the end of this New Zealand helpful tips guide I hope you are better prepared when it comes to experiencing what this beautiful country has to offer.
* Affiliate Disclosure: This post may contain affiliate links, which means I may receive a commission if you make a purchase through the links provided, at no additional cost to you. Thanks for supporting the work I put into TripTins!
→ Use these travel tips as part of a New Zealand itinerary visiting the North Island & South Island of the country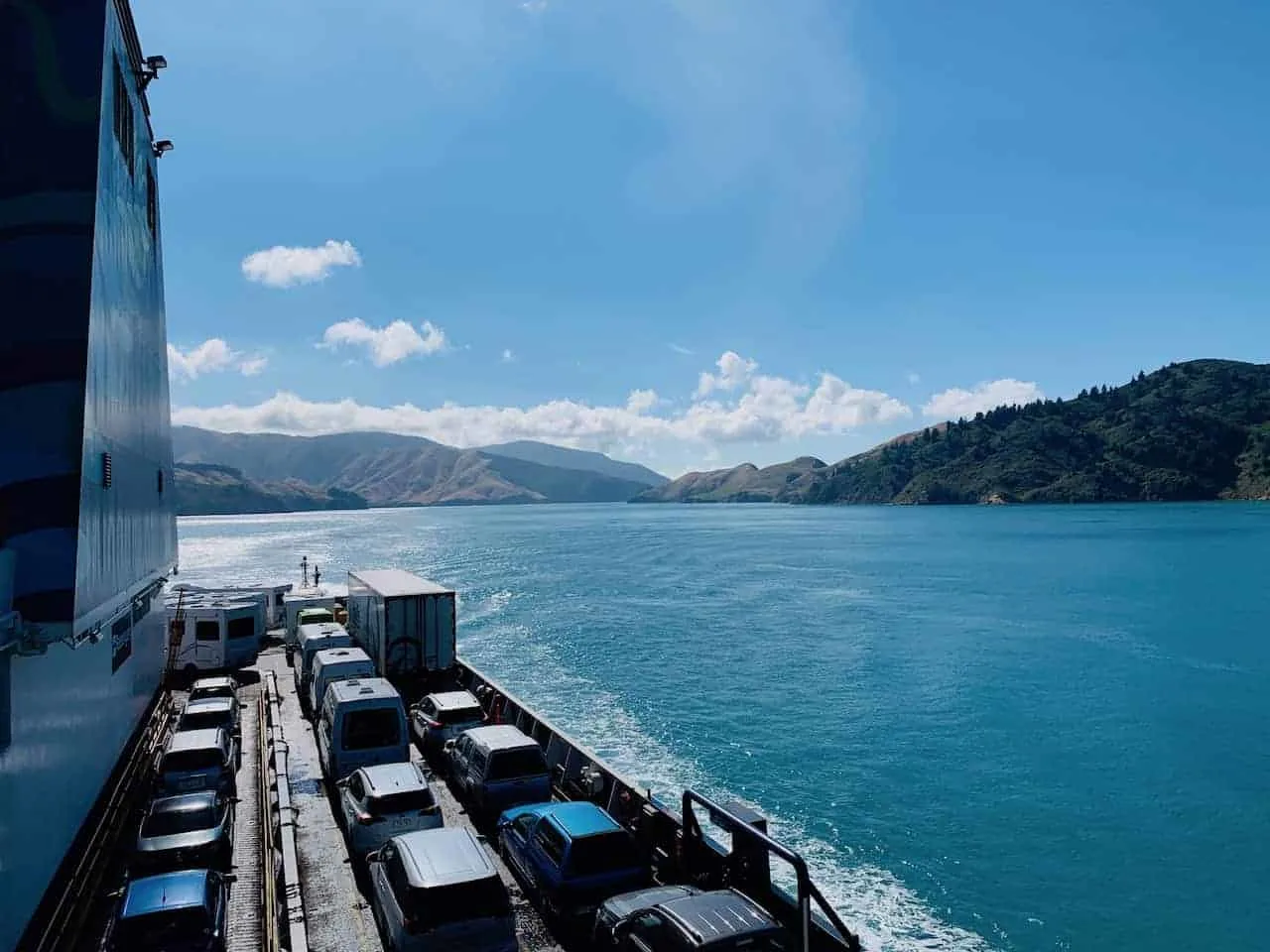 Tip #1: Little Cash Used
When I arrived in New Zealand on my month long trip I took out $300 NZD. When I left the country I exchanged $260 NZD. That's right – during my entire month in the country I only used $40 NZD in cash.
New Zealand is very much so a place where you can get by entirely by credit/debit card. With that said though I would always recommend taking out cash to better prepare for any sort of emergency situations.
Tip #2: Utilize i-Sites
In many of the major towns and cities you will come across i-Sites – basically information centers for the area that can help out answer questions or book activities for you.
I found myself heading to these from time to time to ask questions, get recommendations and better understand if my plans made sense. They are a very friendly and useful resource to have around.
Tip #3: YHA Hostels
YHA is the main hostel chain in New Zealand with accommodation options in nearly every place you would want to stay in.
If you are more of a backpacker or want to utilize their private rooms (and get access to things like a kitchen to cook your own food), then YHA can be a great option for you.
They are clean, friendly, and organized and have a great reputation throughout the country. Another thing to note is you can join as a YHA member for $25 per year and get 10% off hotel bookings on top of discounted activities – well worth the investment if you take advantage of it.
Tip #4: Expect A Lot of Paid Activity Options
What I found pretty consistent throughout the country is that there are A LOT of very unique experiences and activities to take part of.
However many of them come with a cost – glowworm caves, geothermal springs, kayaking, glacier hikes, cruises, skydiving, bungee jumping, jet boating – you name it and New Zealand has it.
When budgeting for a trip like this you may not be able to do it all, so pick and choose along the way which activities you definitely want to take part of and enjoy.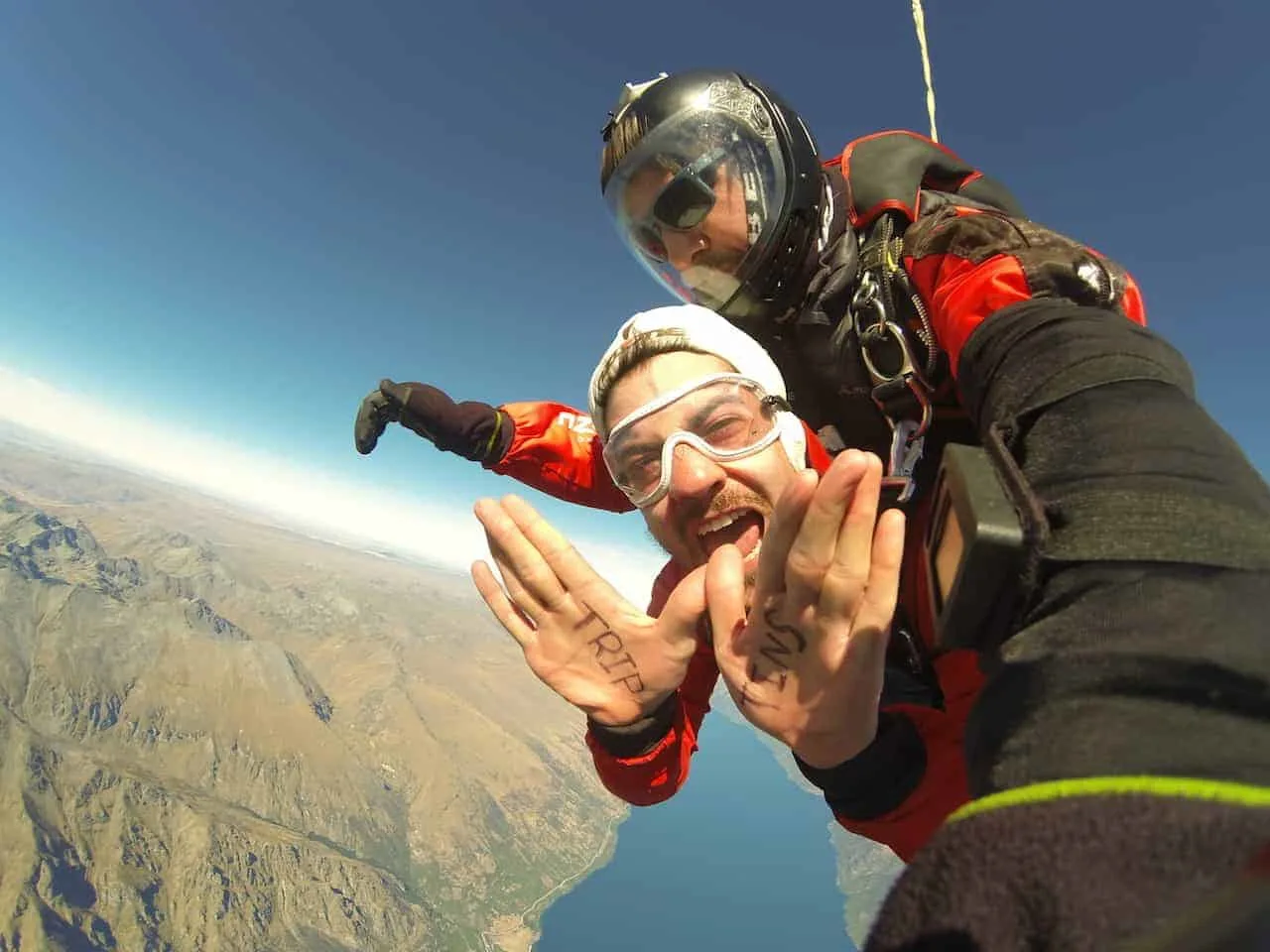 Tip #5: But Also A Lot of Free Ones Too
With that said though, there are TONS of free things to take part of as well. This will mostly be centered around sightseeing the natural beauty of the country.
Whether it be hiking the hundreds of trails or just taking in the views from different viewpoints, the natural beauty of NZ is second to none.
Just driving the roads can be an activity in its own right, with the countless number of mountains, valleys, lakes and more that you will be passing through.
For myself I balanced the paid and free activities throughout, as I knew I would be on a budget but still wanted to experience some of the unique offerings NZ has to offer.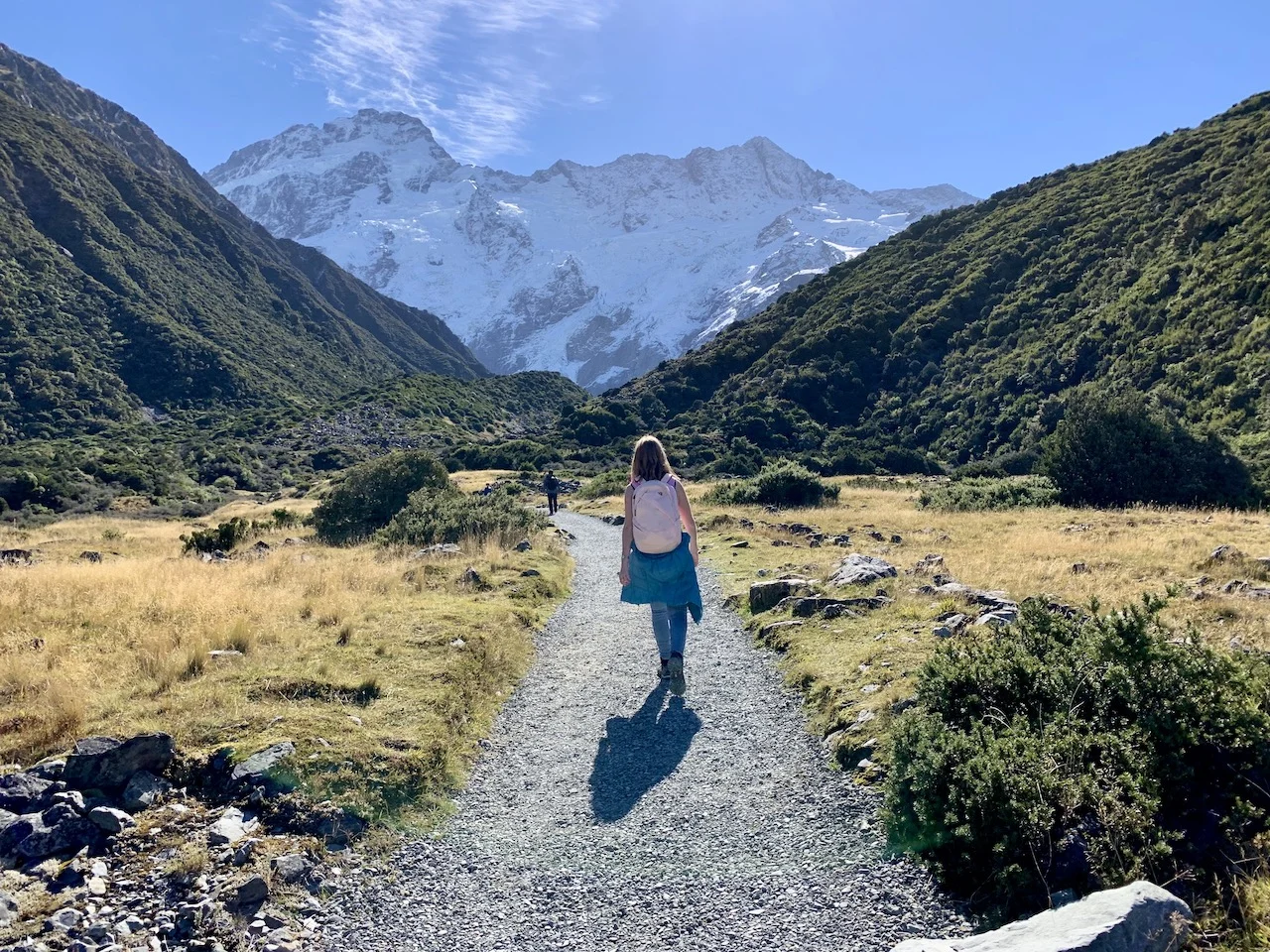 Tip #6: Less City More Natural Beauty
Going off of that last point, do not expect to experience too much of a big city vibe in New Zealand. Unless you are just headed to places like Auckland, Wellington or Christchurch, you will most likely be making your way around the immense amount of natural beauty that New Zealand has in the country.
From its scenic drives to its beautiful lakes to its world-renowned hikes, you should expect to experience all of that and more during your time there. If you are not an outdoors person, I would have to say NZ is probably not for you.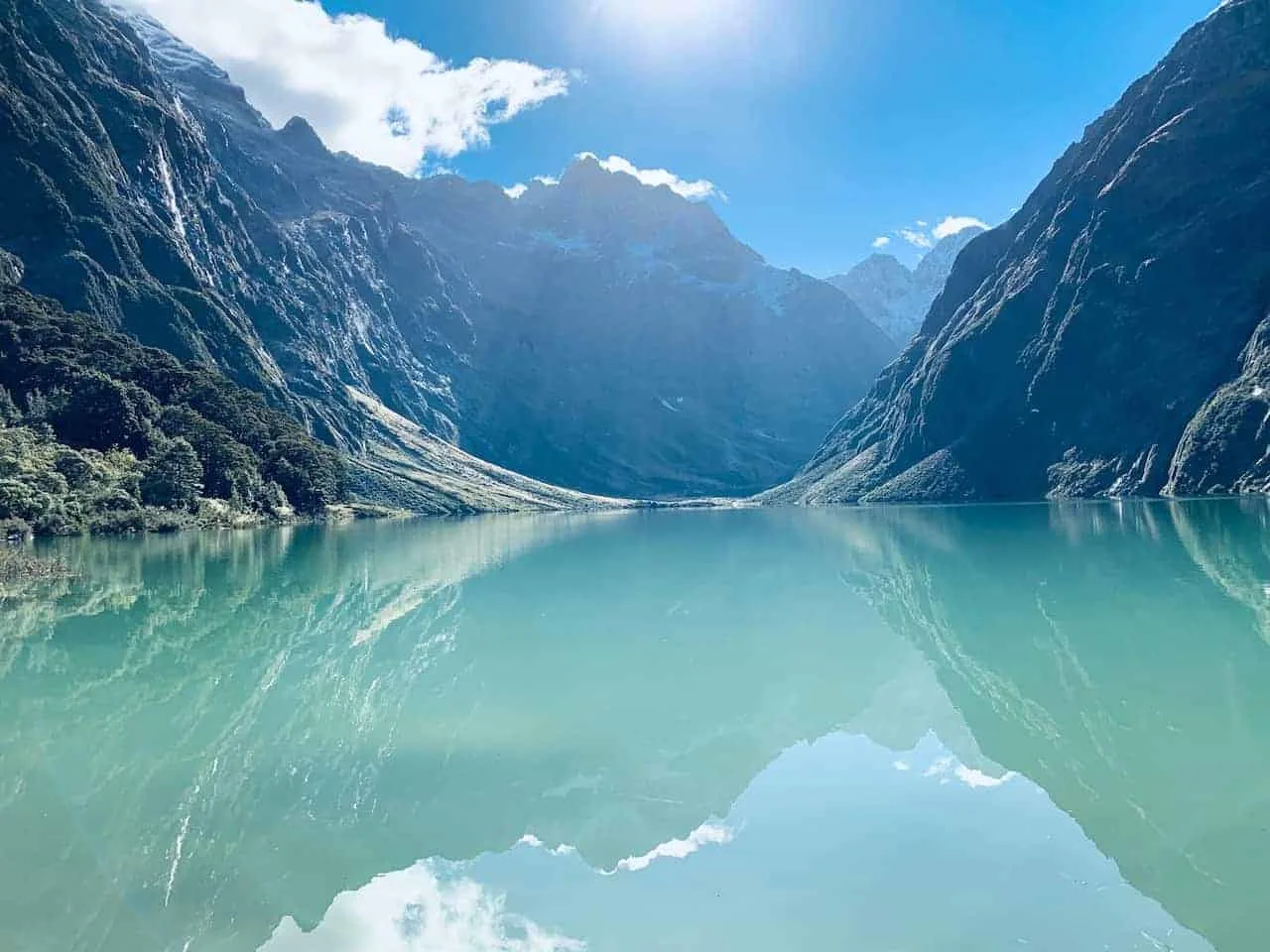 Tip #7: No Tipping
When visiting a new country, there is always the question whether or not you need to tip at a restaurant.
When it comes to New Zealand though there is a no tipping culture – what you see on the menu is the cost you will pay even at a serviced restaurant. Sure you could always tip if you would like but it is not expected in the country.
Tip #8: WiFi Is Not Great
While NZ is great at offering a lot to its visitors, it isn't that great when it comes to WiFi. I have heard that it has improved vastly over the years at hotels and restaurants but it is still pretty slow for the most part.
You should also expect that some hotels may put a daily limit on WiFi usage per device or make you pay to be able to access WiFi altogether.
Tip #9: Get a SIM Card
What I did find very useful was getting a local SIM card at the airport when I landed.
Vodafone and Spark are two of the main companies to go with and they offer similar plans – somewhere around $60 NZD for 10 GB of data over a month, plus some calls and texts (as the highest plan).
For the most part I had service everywhere I went but there were always blind spots along the way. It is much more cost effective than using your home network and paying $10+ a day to have access to data and calls.
Tip #10: Download Offline Maps
Although the data worked for me for the most part, there were areas where I was not getting reception at all. This could be even more so frustrating if you are trying to input directions on your phone and it does not load for you.
To avoid this I would advise to download offline maps for the country so you can always get to where you are going.
Tip #11: Don't Forget Water & Sunscreen
As many of your days will be centered more so with outdoor activities it is always important to bring enough water and sunscreen for the day (more so in the non winter months).
Even if the temperature is not that hot, the sun can be very strong and get you burnt and tired quickly. So just be prepared as you go about your days and bring along the necessary supplies.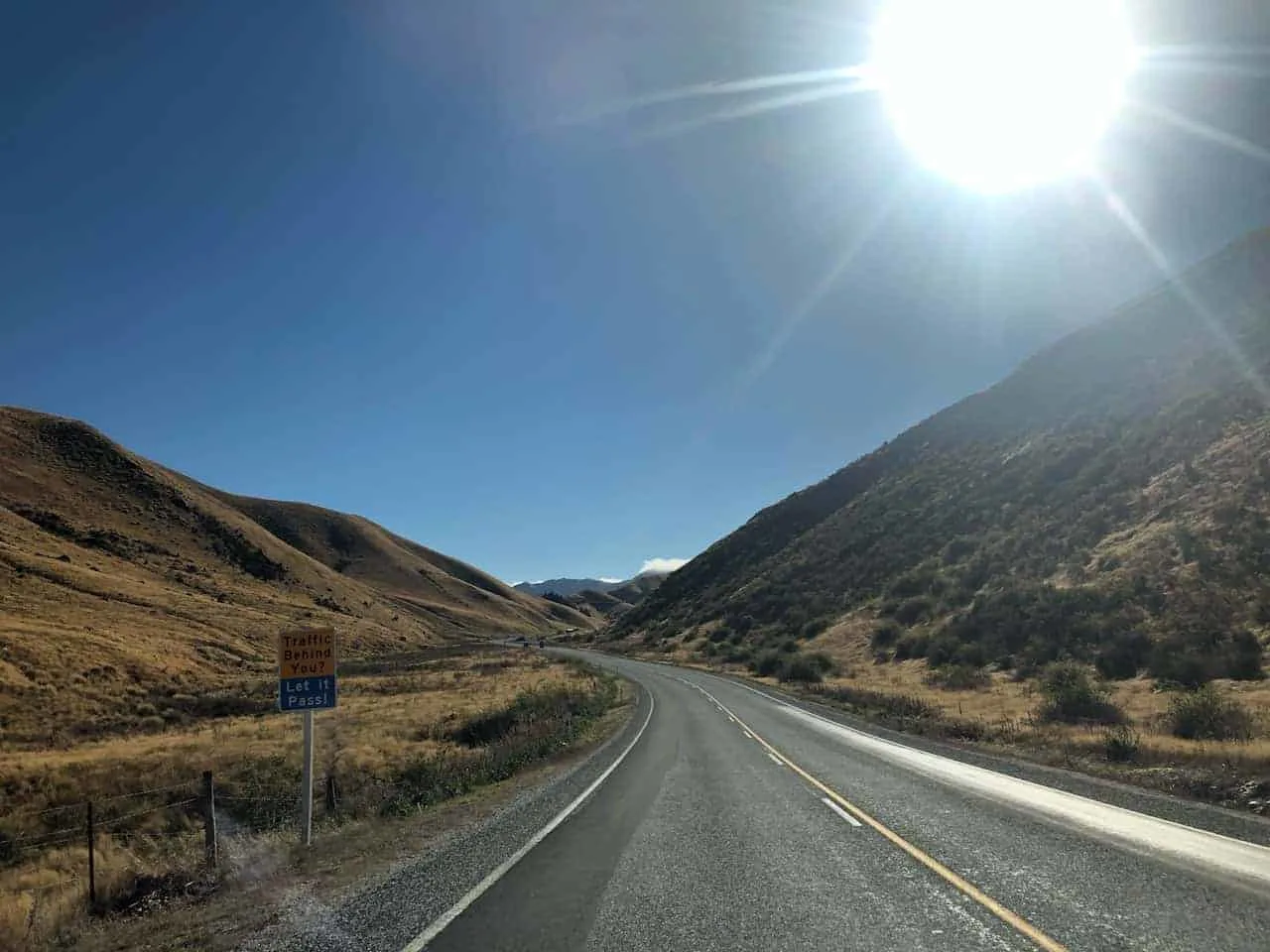 Tip #12: Bring a Reusable Water Bottle
Since the tap water is safe to drink in NZ, I found it very useful to have a reusable water bottle that I could constantly fill up throughout the day instead of buying new bottles of water each time.
Not only did it save some money but it was also super convenient to have. If you are planning on doing some longer hikes though, I would recommend bringing more than just one bottle along and buying some more for the day.
Tip #13: Bring Some Bug Spray
While I did not have that many issues with bugs in New Zealand, the sand flys and mosquitoes are notorious for attacking (especially on the West Coast of the South Island).
To protect yourself from getting all bitten, bring along some deet or strong bug spray. You may also want to think about wearing pants and long sleeves to protect yourself as well.
Tip #14: Stock Up at Countdown
Countdown is the main supermarket chain in New Zealand and was my go to spot to stock up on snacks, bars, and self-cooked meals throughout my trip. Prices there are some of the best you will find among supermarkets and they have a wide variety of offerings.
Tips #15-17 will focus on driving in NZ. Take a look at the New Zealand Driving Guide for more!
Tip #15: Renting A Car is Worth It
If you are planning on making your way all around the country, the easiest and most convenient option will be by renting your own car. You will get to do what you want, when you want and you will be on your own schedule.
Car rentals are also pretty fairly priced in NZ and could be cheaper than taking busses everywhere. Coupled with the convenience factor, renting a car is the way to go (if you are comfortable with left hand side driving that is!).
→ Be sure to check out Rentalcars.com when it comes to renting a car in New Zealand. The site will show you car options & prices from a variety of companies. This ensures that you will be able to choose the perfect car (and deal) for your trip to the country.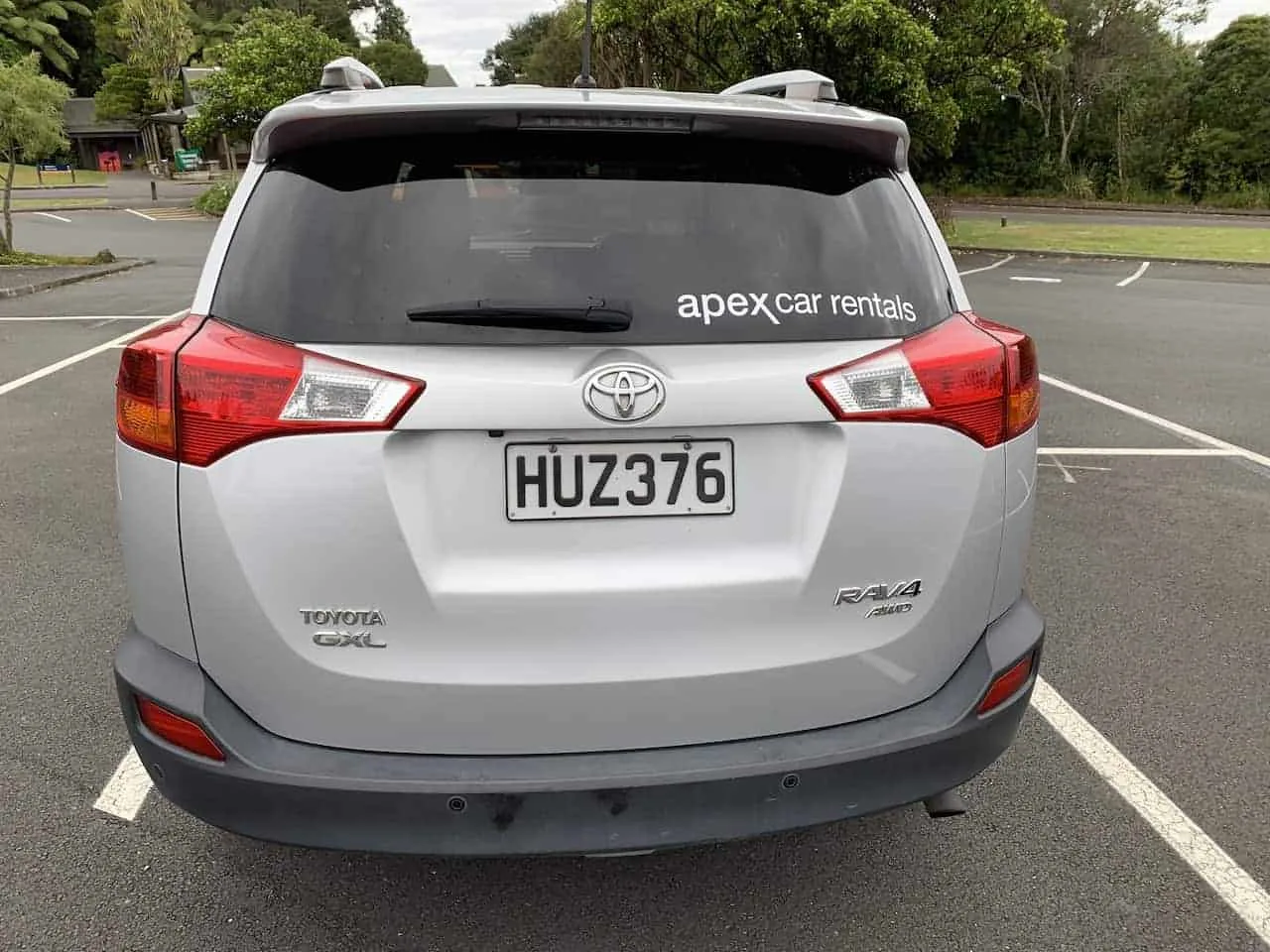 Tip #16: Beware of Driving Conditions
NZ can be a crazy country from a weather perspective – rain, wind, sun, snow – you name it and NZ has it – sometimes all in one day! Be very cautious in all conditions.
When it is sunny out, the sun can be strong and affect your vision. When it is rainy out, those windy roads can get even tougher. Just always be extra cautious when taking the wheel.
Tip #17: And Be On the Lookout for Viewpoints
As mentioned earlier, be prepared for the driving to be a site within itself. The landscape all around is just incredible and you will find yourself wanting to stop to take a picture constantly.
Do not worry though as there are official scenic lookout pullover points throughout the roads. These are where you can safely make your way to the side of the road to take in the vast views.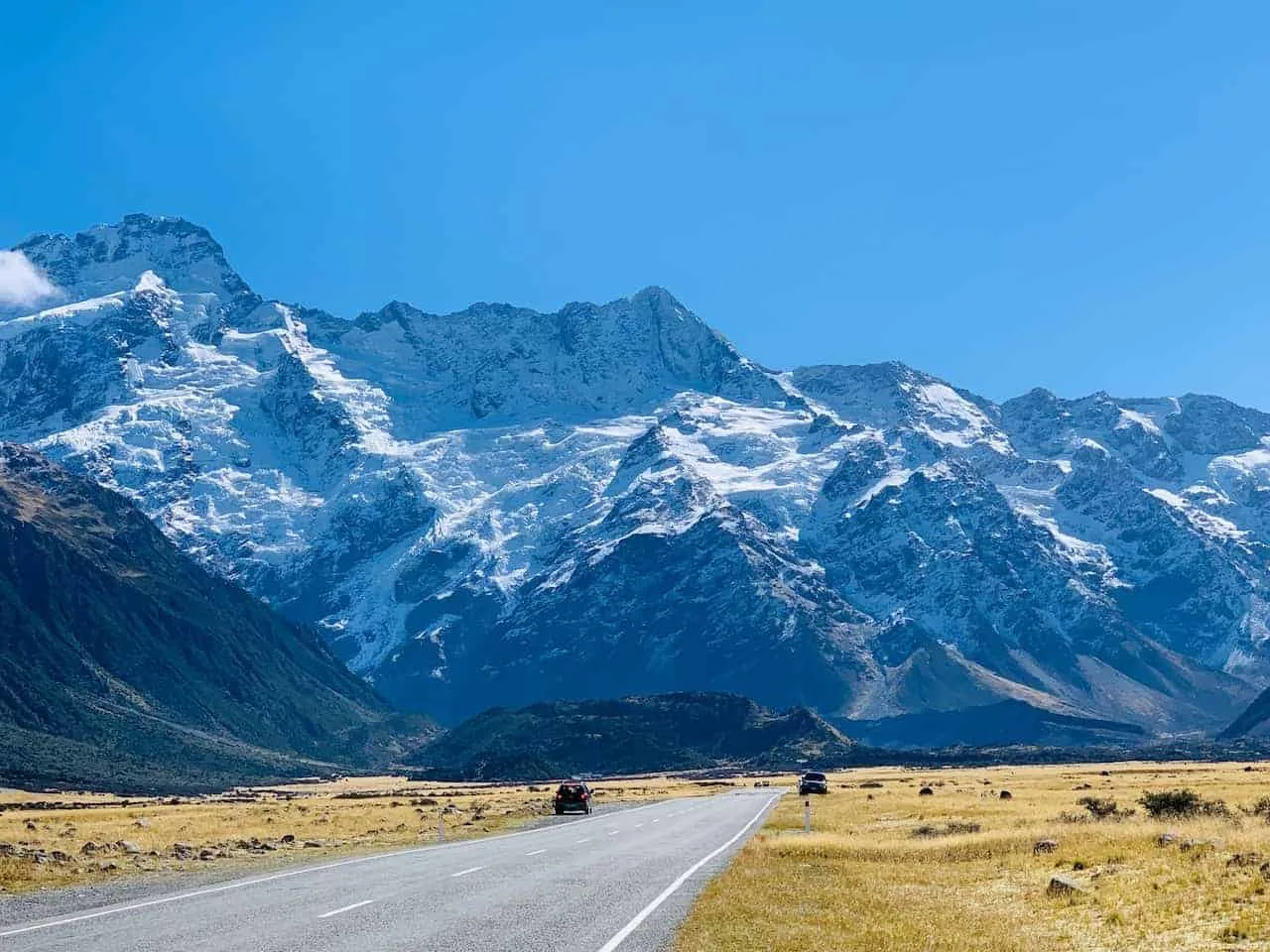 Tip #18-#20 will be focused on a few hiking tips
Tip #18: Hiking is No Joke
You may have hiked before but you probably have not hiked the types of trails that NZ has to offer. They are tough, technical, steep, but very very beautiful at the same time. Usually when you see pictures of beautiful viewpoints from NZ hikes, those views need to be worked for.
That means constant inclines and burning legs. Do not underestimate the trails and like I mentioned before – always bring enough water and sunscreen along the way (and food too!).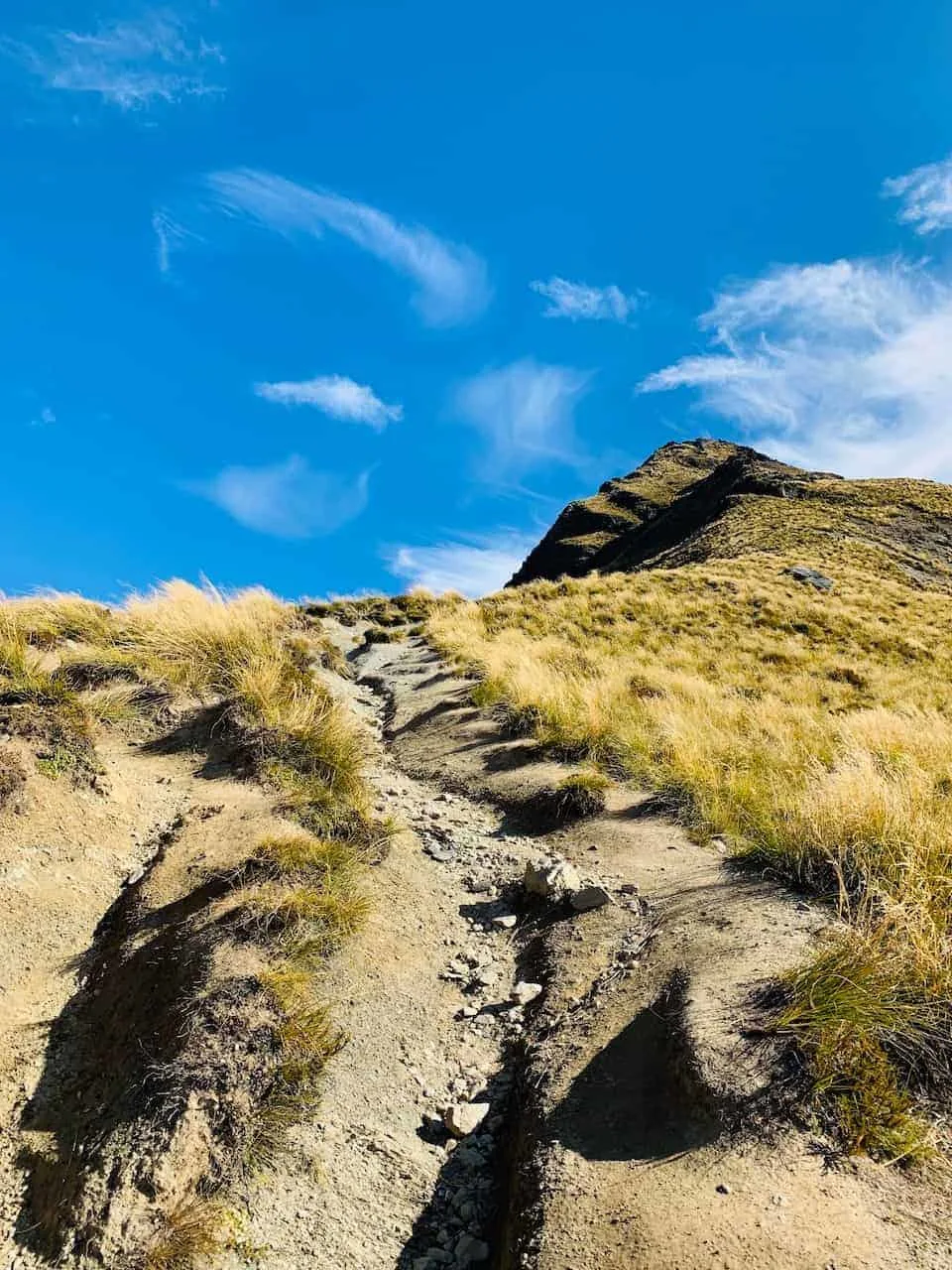 Tip #19: Bring Good Hiking Shoes
If you are planning on hiking the trails, I would highly advise bringing actual hiking shoes. The trails can be technical – rocks, mud, water and more can be found all throughout these hikes.
Having a good grip and support with real good hiking shoes will go a long way. I cannot tell you how many people I saw that had regular sneakers on and were just slipping and sliding all over the place.
Tip #20: Bring Layers Too
On top of hiking shoes, it is important to bring layers along with you as well. The elements in the mountains can change rapidly (I am looking at you Tongariro) and you may find yourself too hot or too cold at certain points.
When climbing some mountains for example, you may be dripping sweat on the way up but once you reach the top and aren't moving anymore, it can get very chilly and windy. By bringing layers you will always have the opportunity to be comfortable and prepared for all conditions.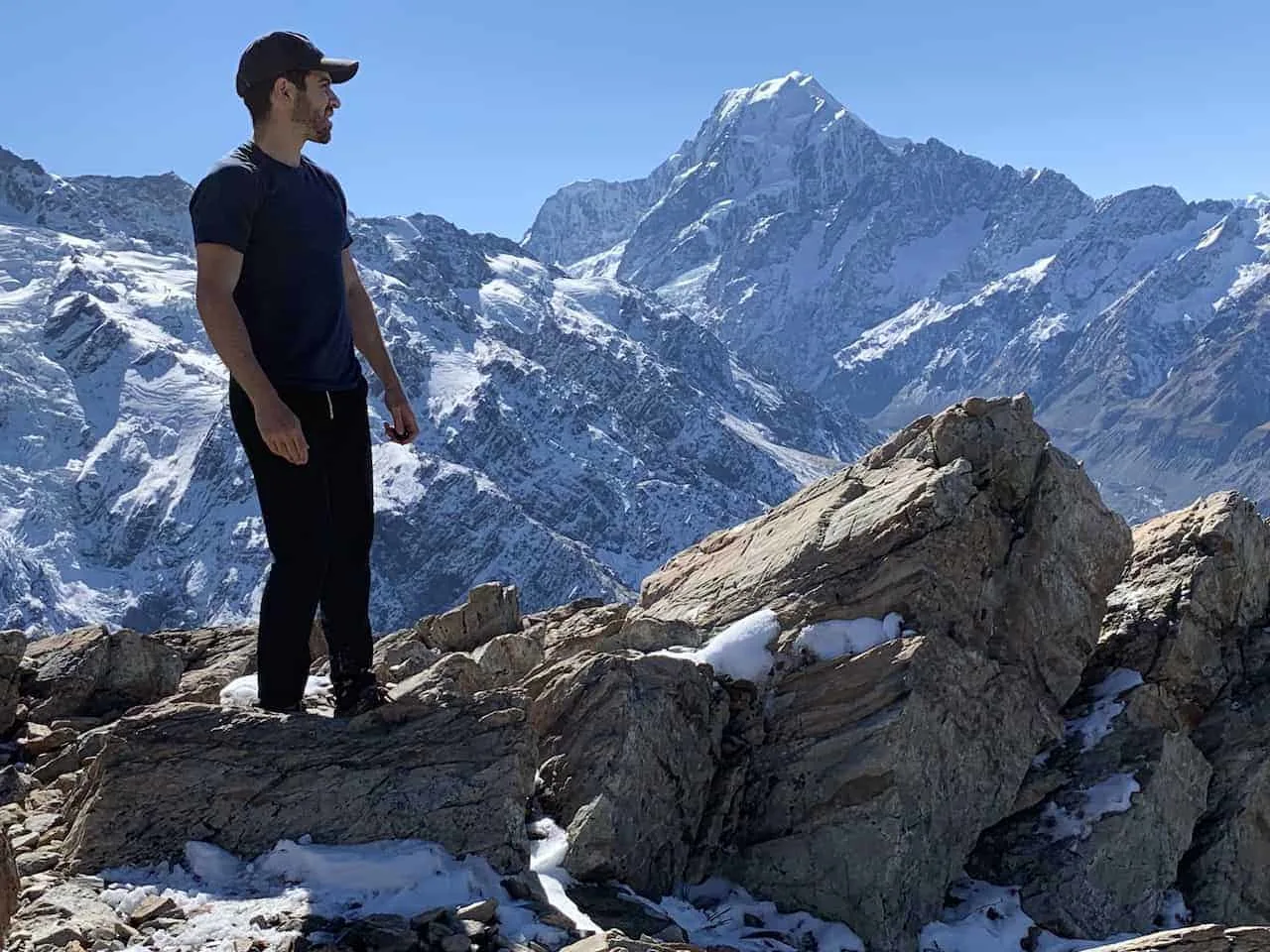 Tip #21: Have Alternatives & Be Flexible
The last tip I will talk about is to have alternatives and to be flexible during your time in New Zealand. I know that can be hard when planning a trip for a finite period of time but the weather in NZ can get in the way of taking part of certain activities.
Too windy or rainy – well that skydive or glacier hike might be cancelled. Too cloudy and foggy – well it may not be the best idea to climb to the top of a mountain and not have any views.
Instead of pinpointing exact days to do certain things, I would instead recommend having a list of things you would want to do and once you are in a city or town, see what the weather allows you to do and not to do.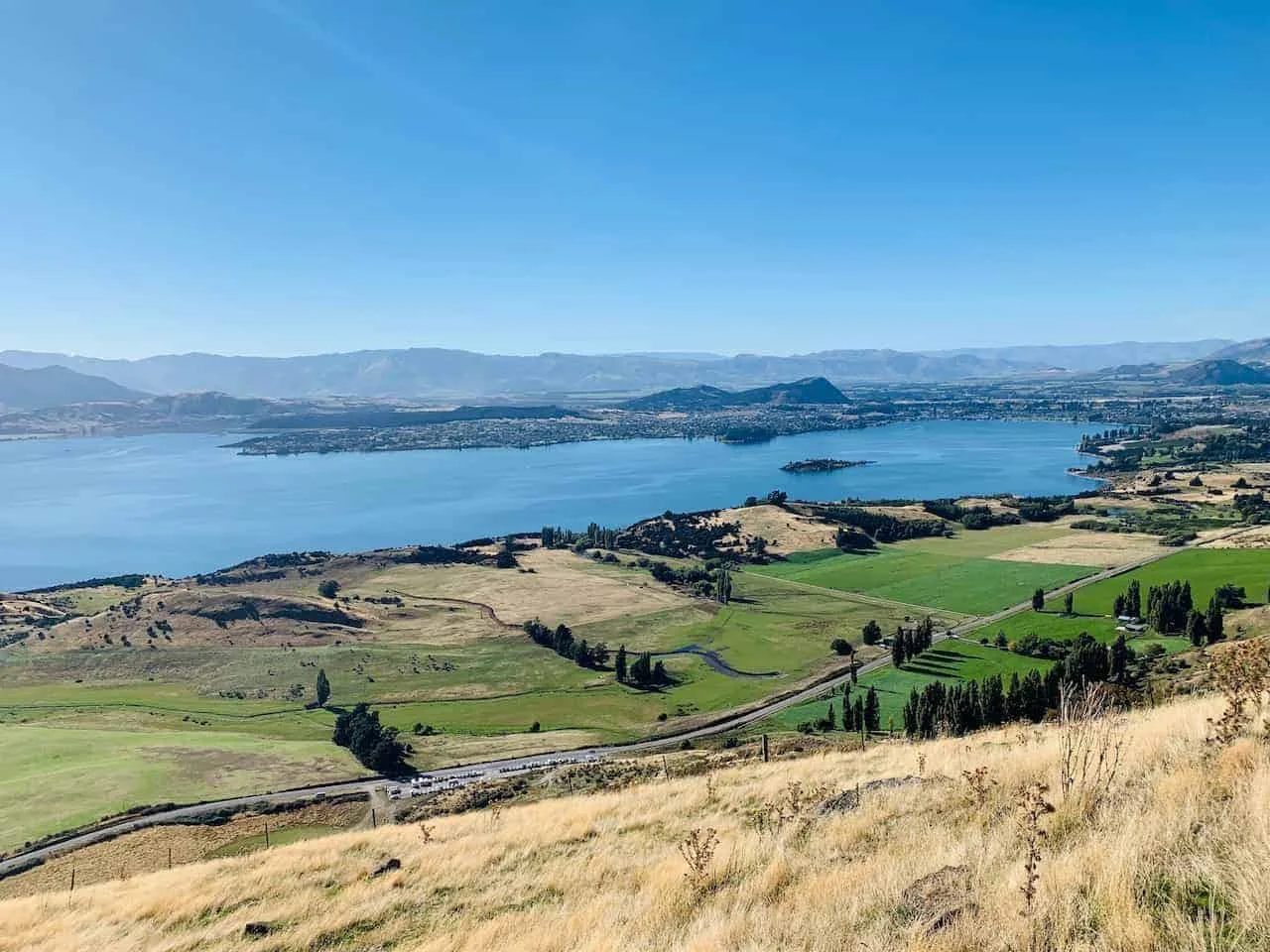 That about does it for 21 helpful New Zealand travel tips. If you think of that I should add to the list or if you have any questions, write them in below! Feel free to also check out some other New Zealand itineraries and guides up on the site. Safe travels!