While New Zealand is full of incredible natural beauty, it also has its fair share of picturesque cities to enjoy as well along the way.
One of those is the capital city of Wellington, located on the southern tip of New Zealand's North Island.
Spending a day exploring all that Wellington has to offer will not disappoint. From its viewpoints to its waterfront, the capital city will give you that and much more!
This guide will walk you through 8 must do Wellington activities that can make up a perfect day as you head around town. Hope you enjoy it!
* Affiliate Disclosure: This post may contain affiliate links, which means I may receive a commission if you make a purchase through the links provided, at no additional cost to you. Thanks for supporting the work I put into TripTins!
List of 8 Wellington Activities
During my one day in the capital city I was able to take part of 8 Wellington activities to fill up my time there.
At no point did I feel rushed and you should easily be able to fit everything in with a full day in the city. If you end up with more time there, feel free to split up the activities accordingly.
This will just give you more time to relax and enjoy what Wellington has to offer. Below are the 8 activities I took part of in order (and what makes most sense logistically).
I will also go over a few other activities that I did not have the time for but that you can add into your trip in the case you have a bit more time to spare.
Mount Victoria Lookout
Oriental Bay
Wellington Waterfront
Te Papa Museum
Cuba Street
Wellington Cable Car
Wellington Botanic Garden
Parliament Buildings
Bonus! Rugby Match at Westpac Stadium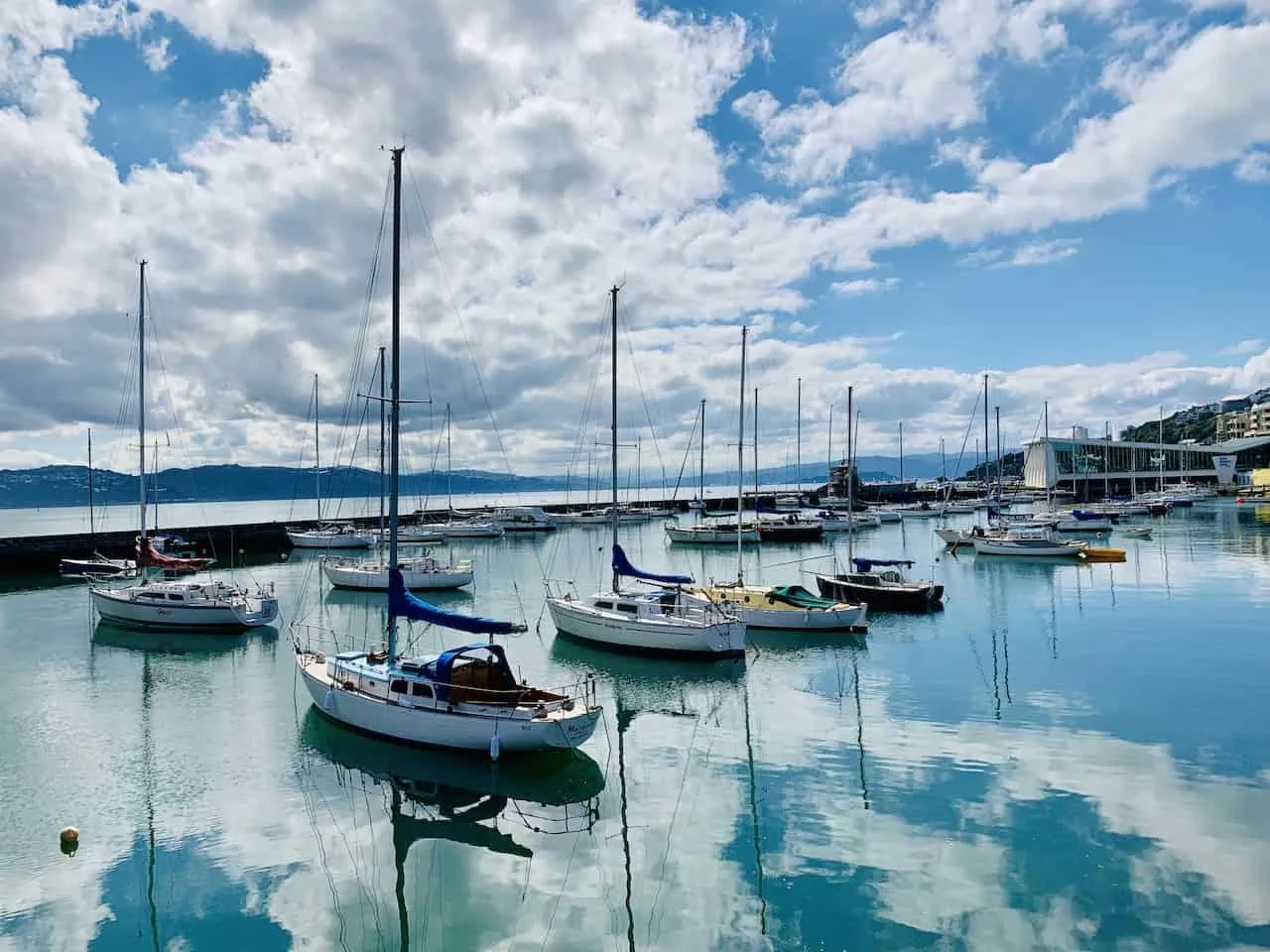 Map of Wellington
Below is a map of the 8 Wellington activities that I will go into more detail about. As you can see from the below, everything is pretty close by to one another.
For this reason, there really is no need to take too much public transportation beyond your own two feet.
If you do end a bit farther out from your hotel, you can always hop on a local bus for a couple dollars. Your other options are taxi and Uber, however those will come at a premium.
8 MUST DO Wellington Activities
Now that you have an idea of what the 8 Wellington activities are, where they are located and how to get around, let's get into a bit more detail about them!
Learn More: Take part of these Wellington activities as part of your New Zealand North Island Itinerary or 3 Week North & South Island Itinerary!
1. Mount Victoria Lookout
First up on your day in Wellington will be Mount Victoria Lookout.
Located on top of a hill right off to the side of the city, you will able to take in some incredible views of Wellington in every which direction. The waterfront, the city, the harbor and more will all be in your view to enjoy.
You do have a couple options though on how to get to the lookout. You can opt for the hike up (around 30 minutes or so with incline), or you can head onto the local bus (#20 being one of them), which drops you off directly on top.
Once done up at the lookout, you can make the walk back down to the waterfront following signs for Oriental Bay – your next stop of the day.
Note: another popular option is to save Mount Victoria for the end of the day when you can enjoy the view at sunset. If that is something you are interested in, you can take part of the day somewhat in reverse.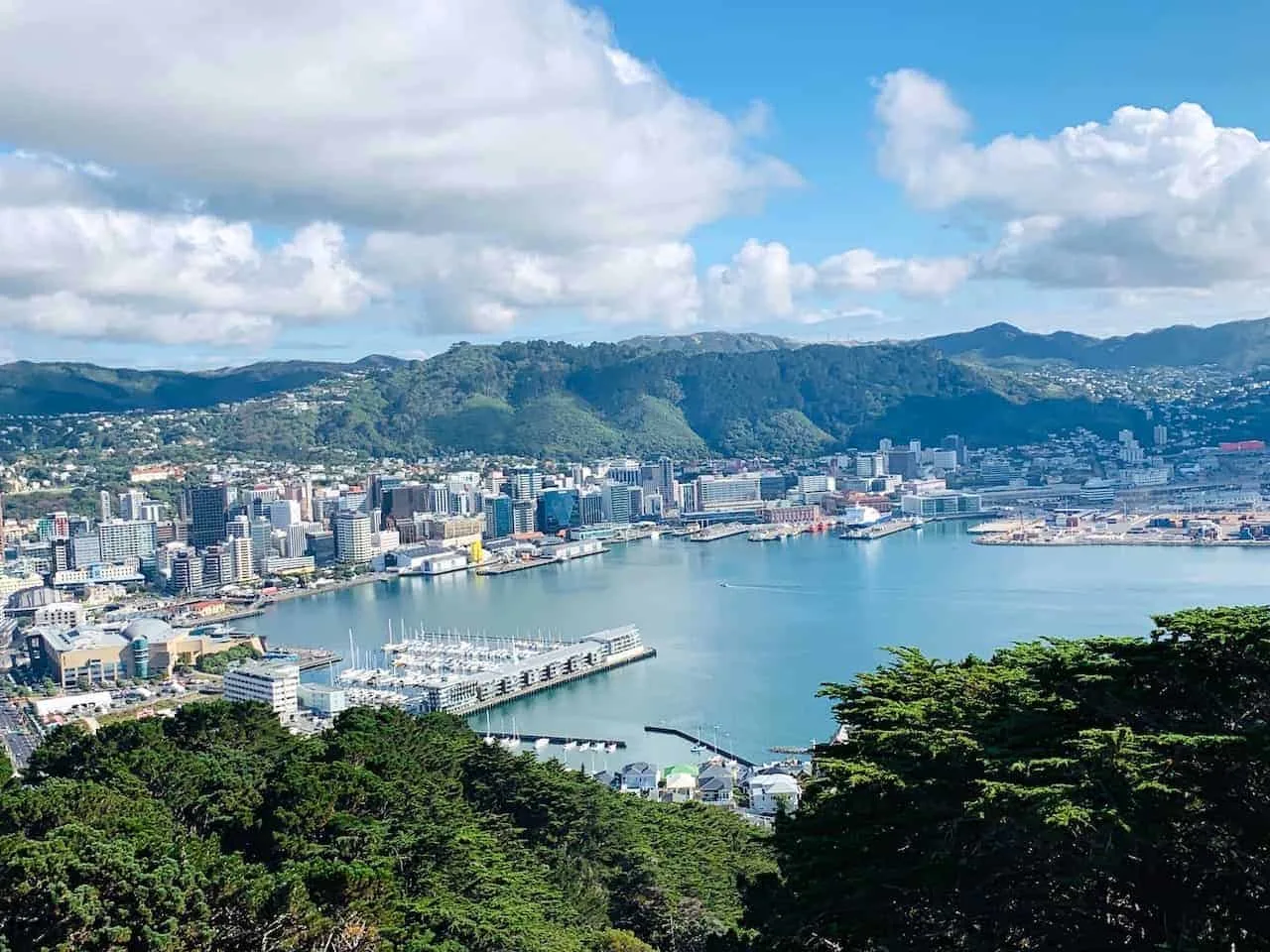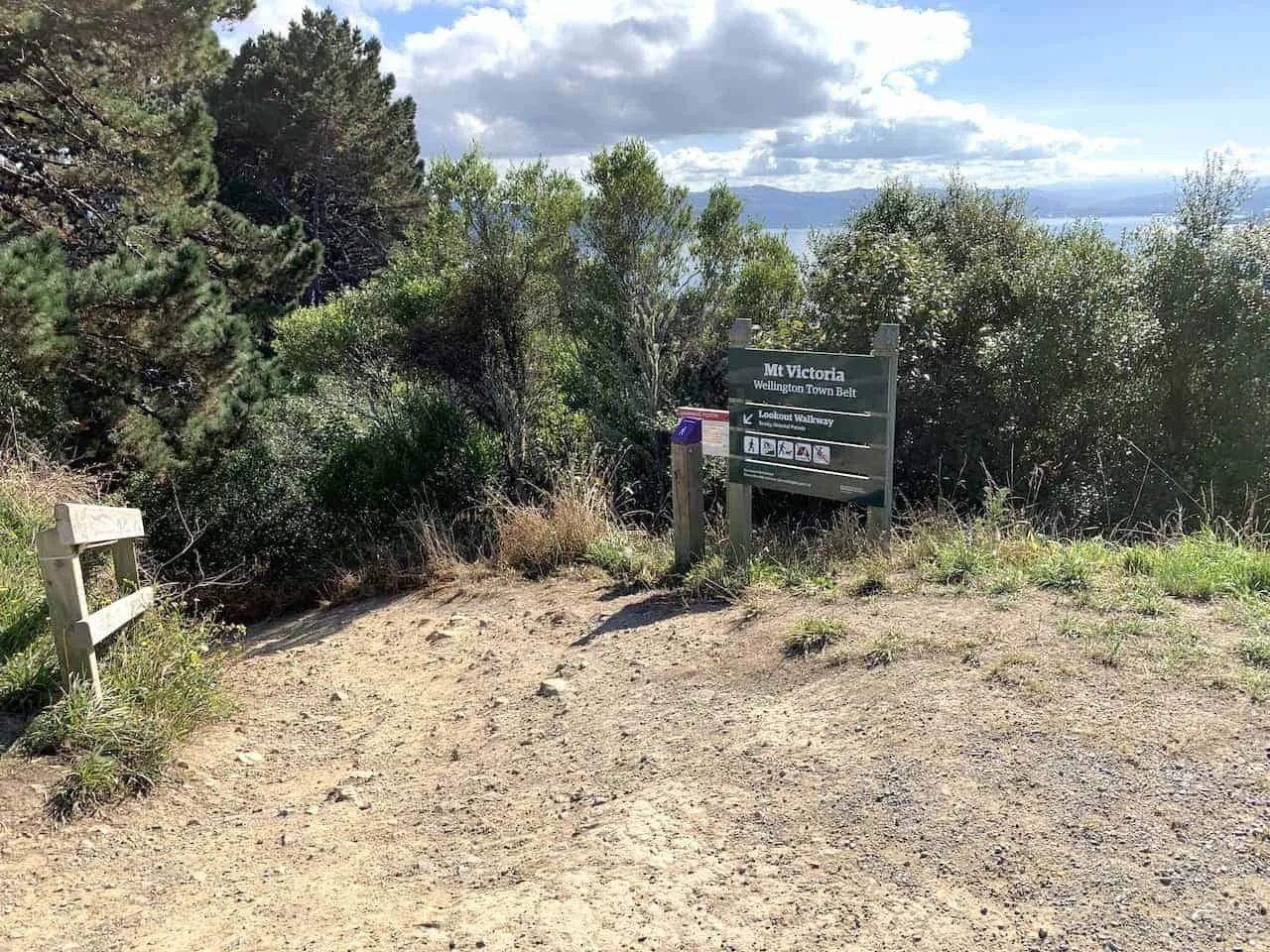 2. Oriental Bay
After taking in the view of the city from above, it is time to enjoy what the city has to offer down below. From Mount Victoria you can follow those signs down to Oriental Bay, where you will be welcomed to a beautiful small beach.
It is a great place to take a dip, relax in the sun or just walk the sand. The fountain out in the water will remind you a lot of Jet d'Eau in Geneva.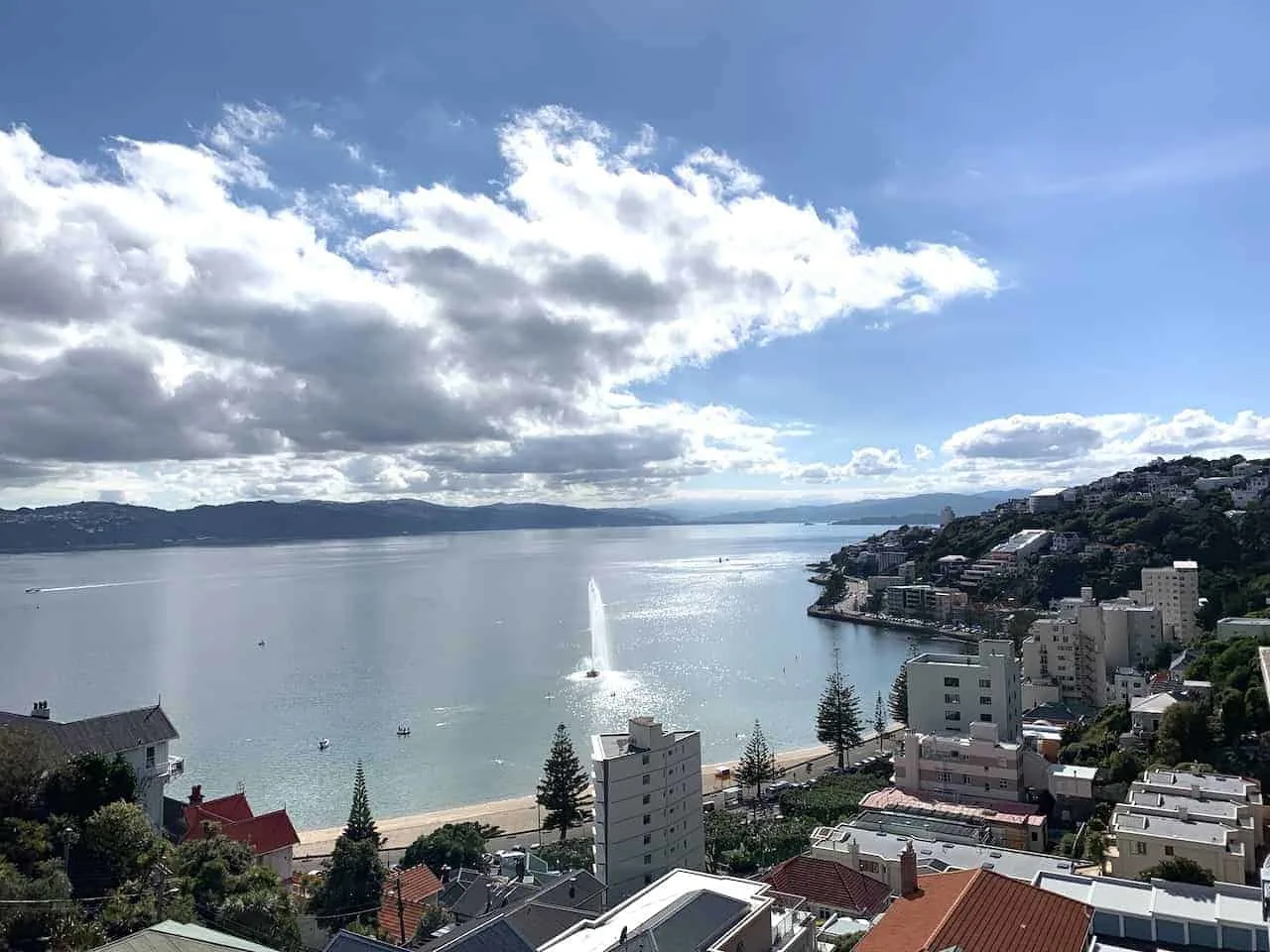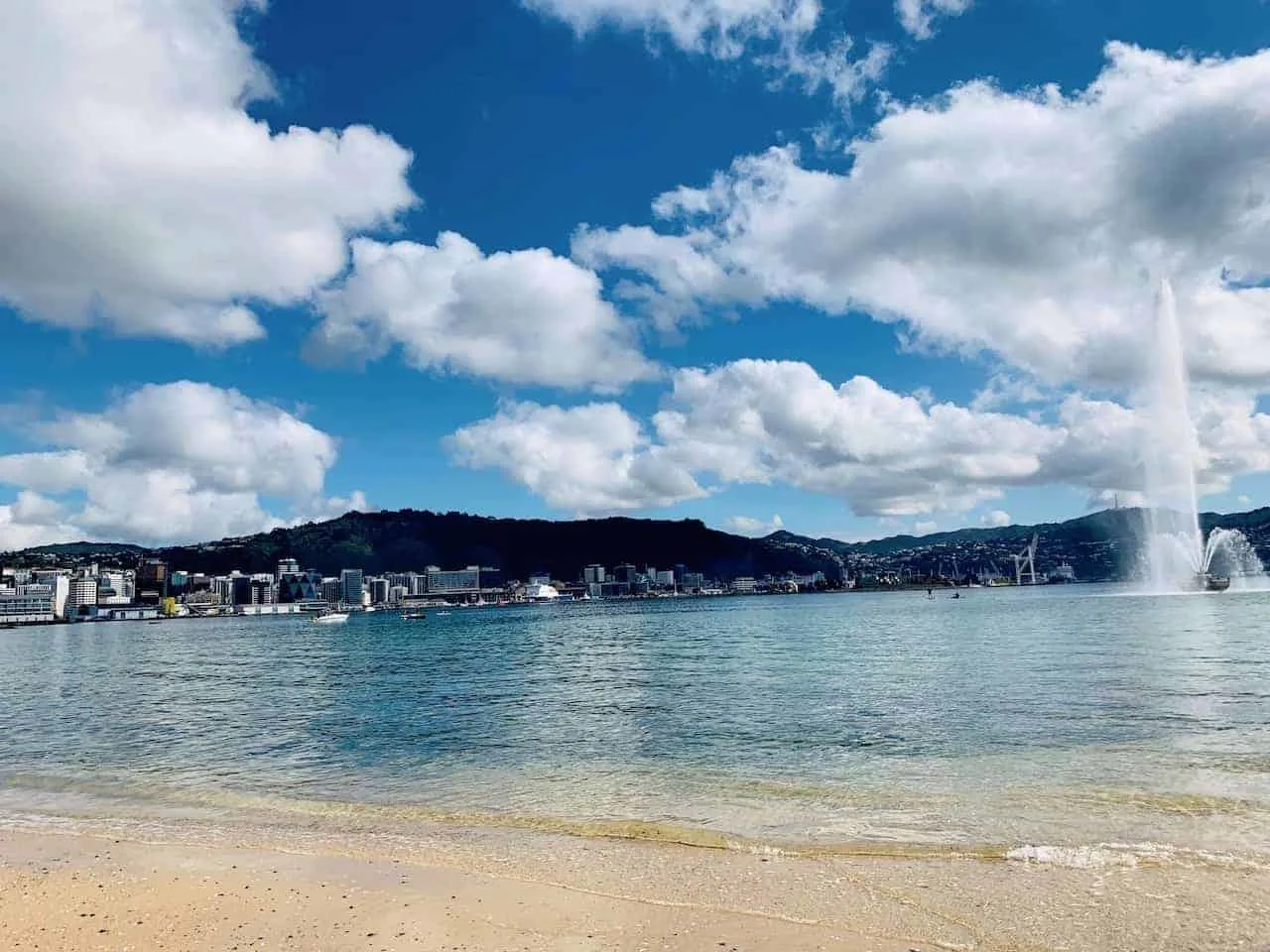 3. Wellington Waterfront
One of the best things about Wellington in my eyes is its vast waterfront area. When I say waterfront, it is not just one place – the whole waterfront from Oriental Bay to basically the ferry terminal area is just so lively to walk through.
I was there on a weekend, when there were hundreds of people walking the boardwalk, jumping into the water, slacklining, and just enjoying the views. It is one of the most vibrant and energizing cities in New Zealand to experience.
Just sitting down and people watching with the beautiful waterfront out in front of you, is a site within itself.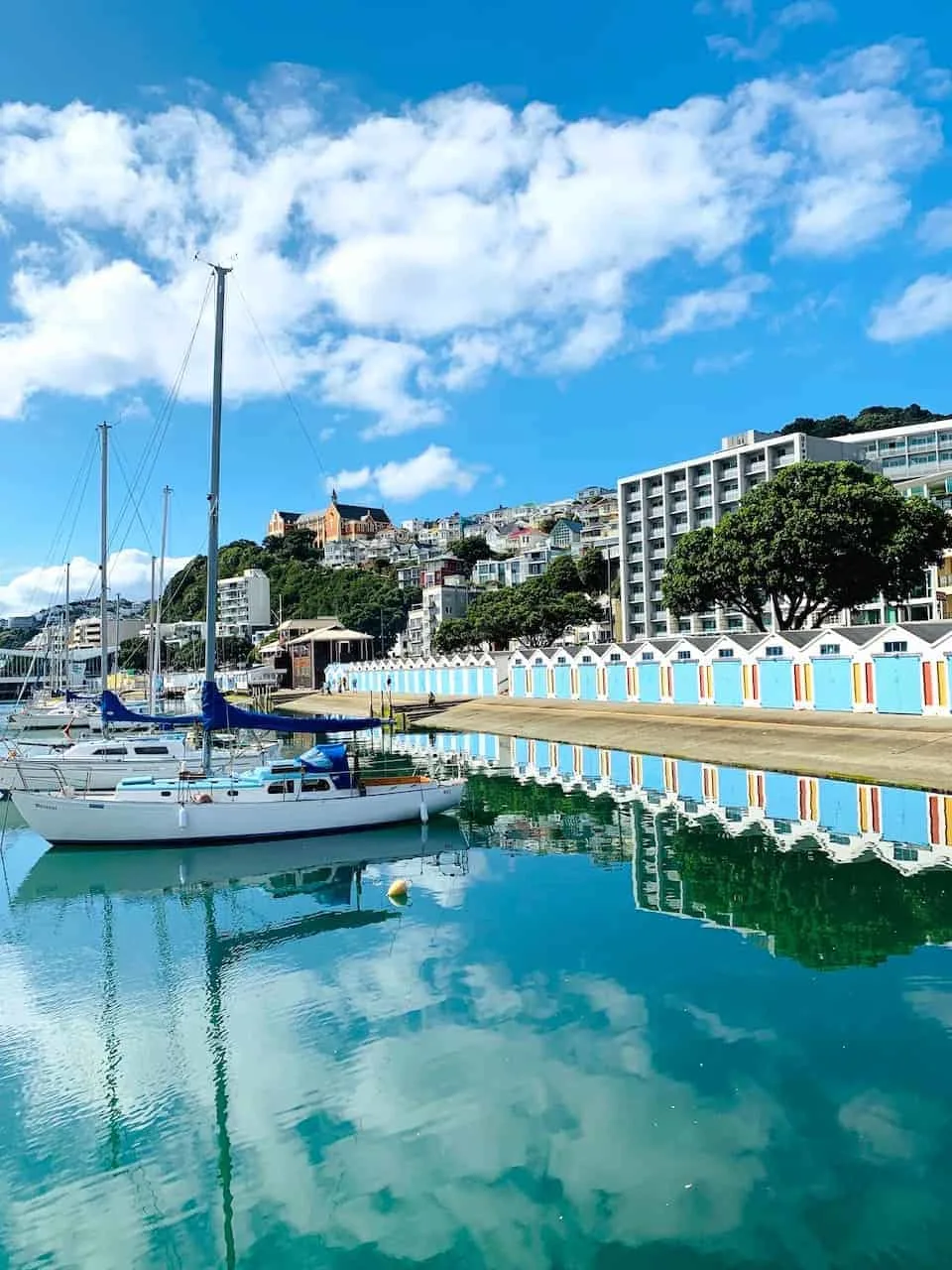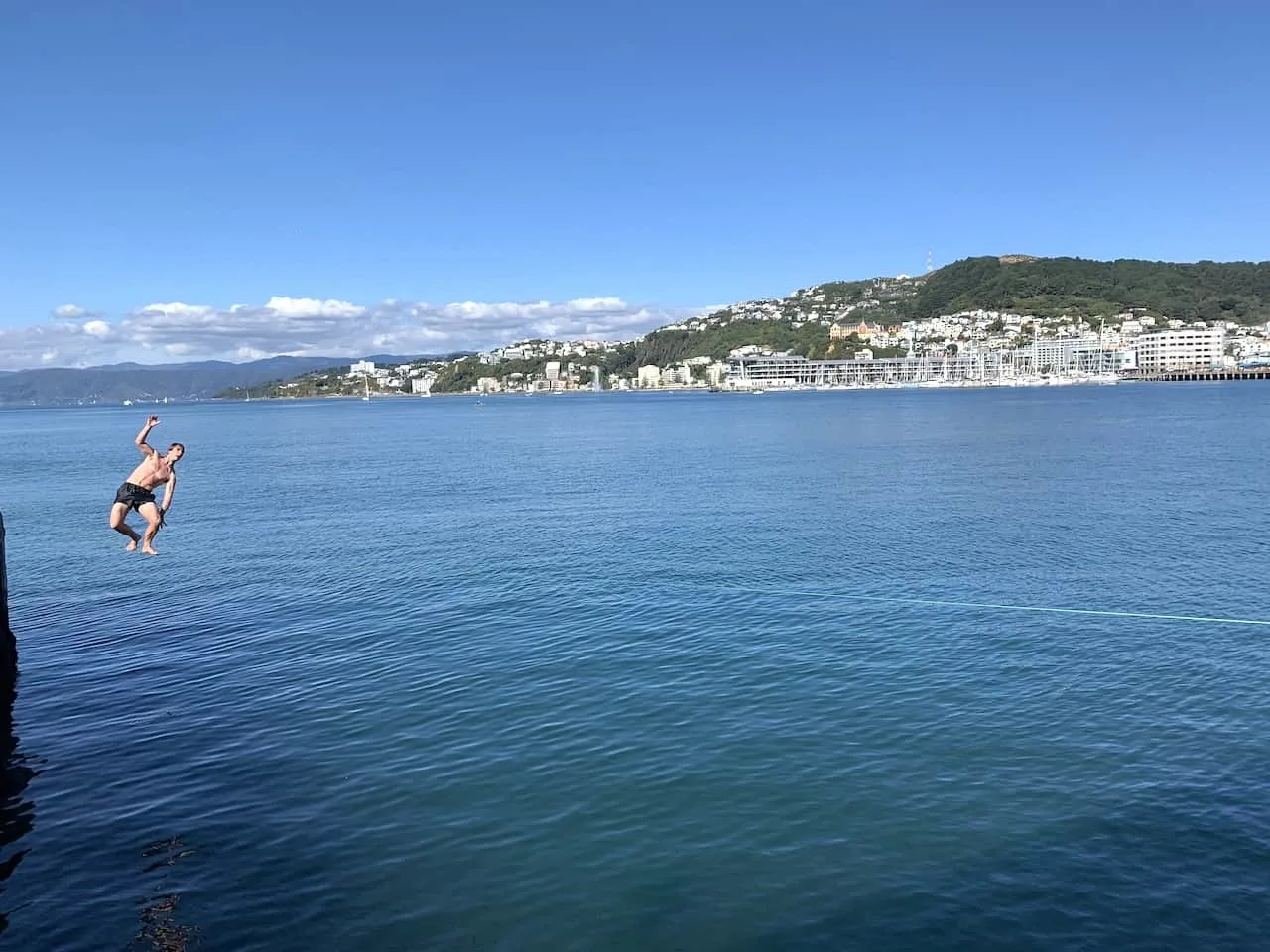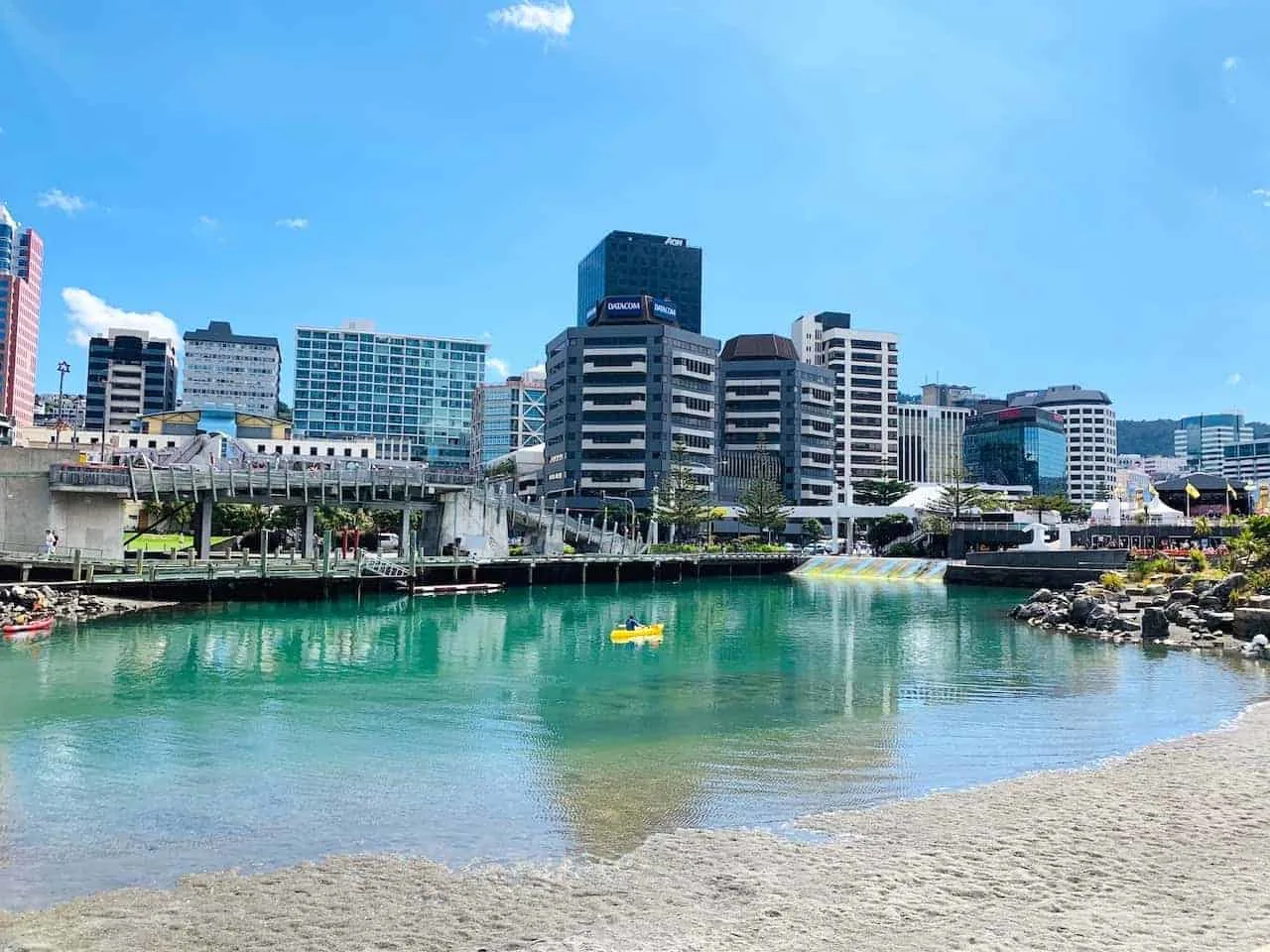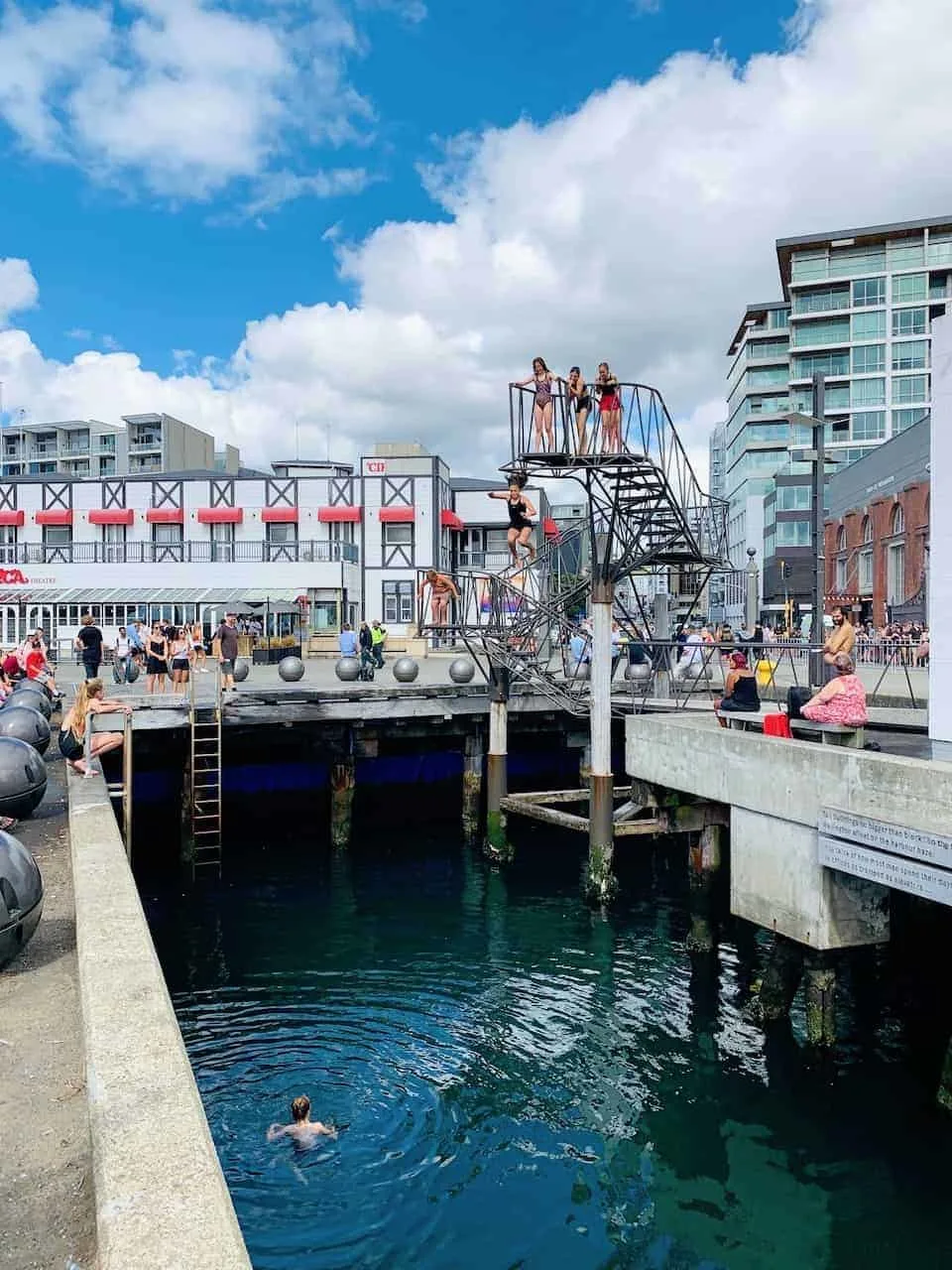 4. Te Papa Museum
Museum Hours: 10:00AM – 6:00PM
Ticket Cost: FREE (besides some special exhibitions)
Understandingly not everyone is into the museum scene but if you are, Te Papa is a great free museum right on the waterfront.
There is a vast amount of exhibits spread throughout the building, one of which is the famous giant squid (unfortunately closed for renovation when I was there), among plenty of others.
You may also find some limited time exhibitions to enjoy (for an extra fee), such as the Terracotta Warriors exhibit. If you head up to the top of the museum, there is also an outdoor viewpoint area to see the whole waterfront area down below.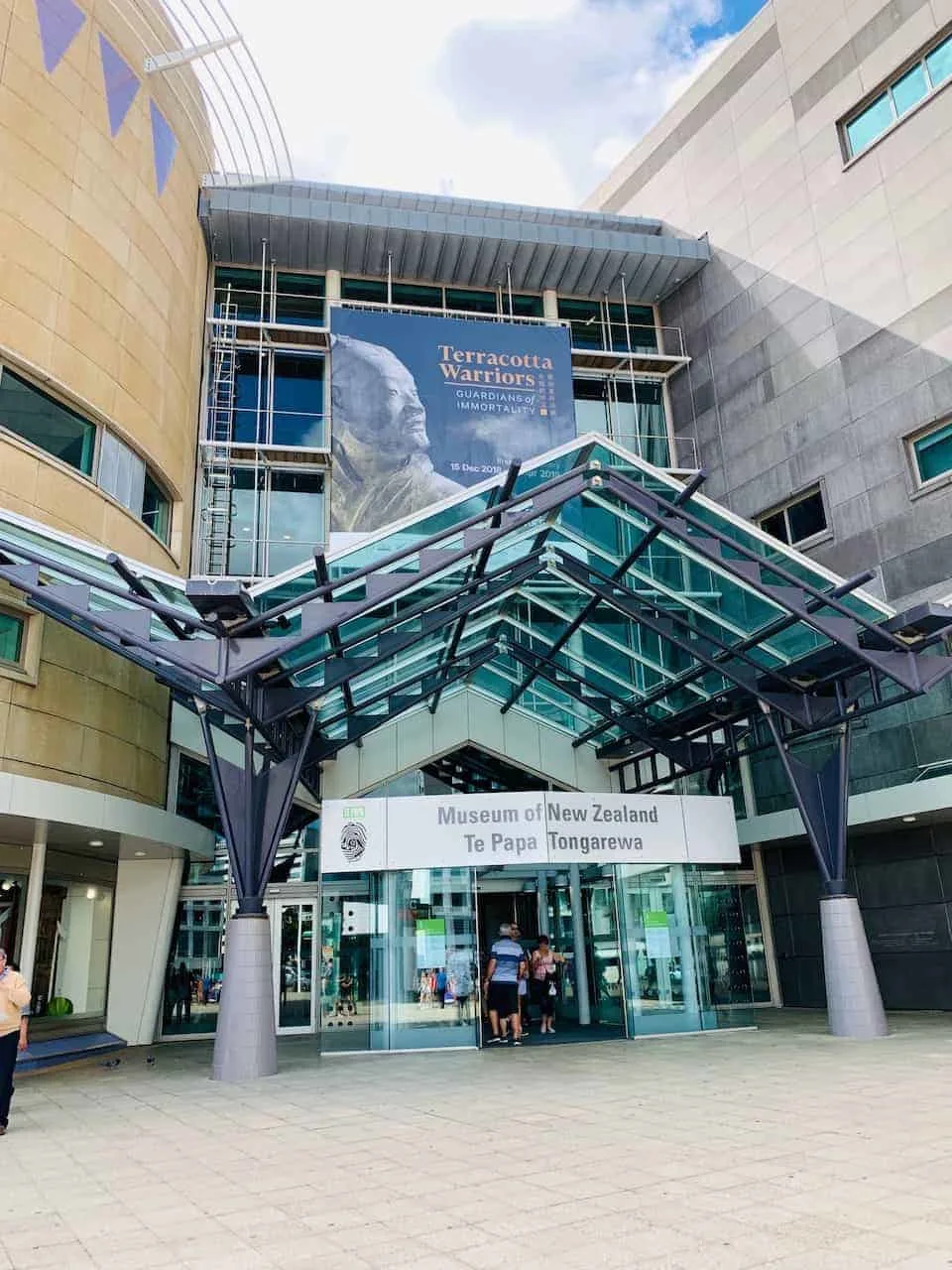 5. Cuba Street
By this time, it is probably time to grab something to eat, and no need to look any further than Cuba Street.
Known as one of the most lively and happening streets in Wellington, Cuba Street offers plenty of restaurants, cafes, bars and shops all along the way.
Take some time to walk around the area and have some lunch outside so you can enjoy the scene.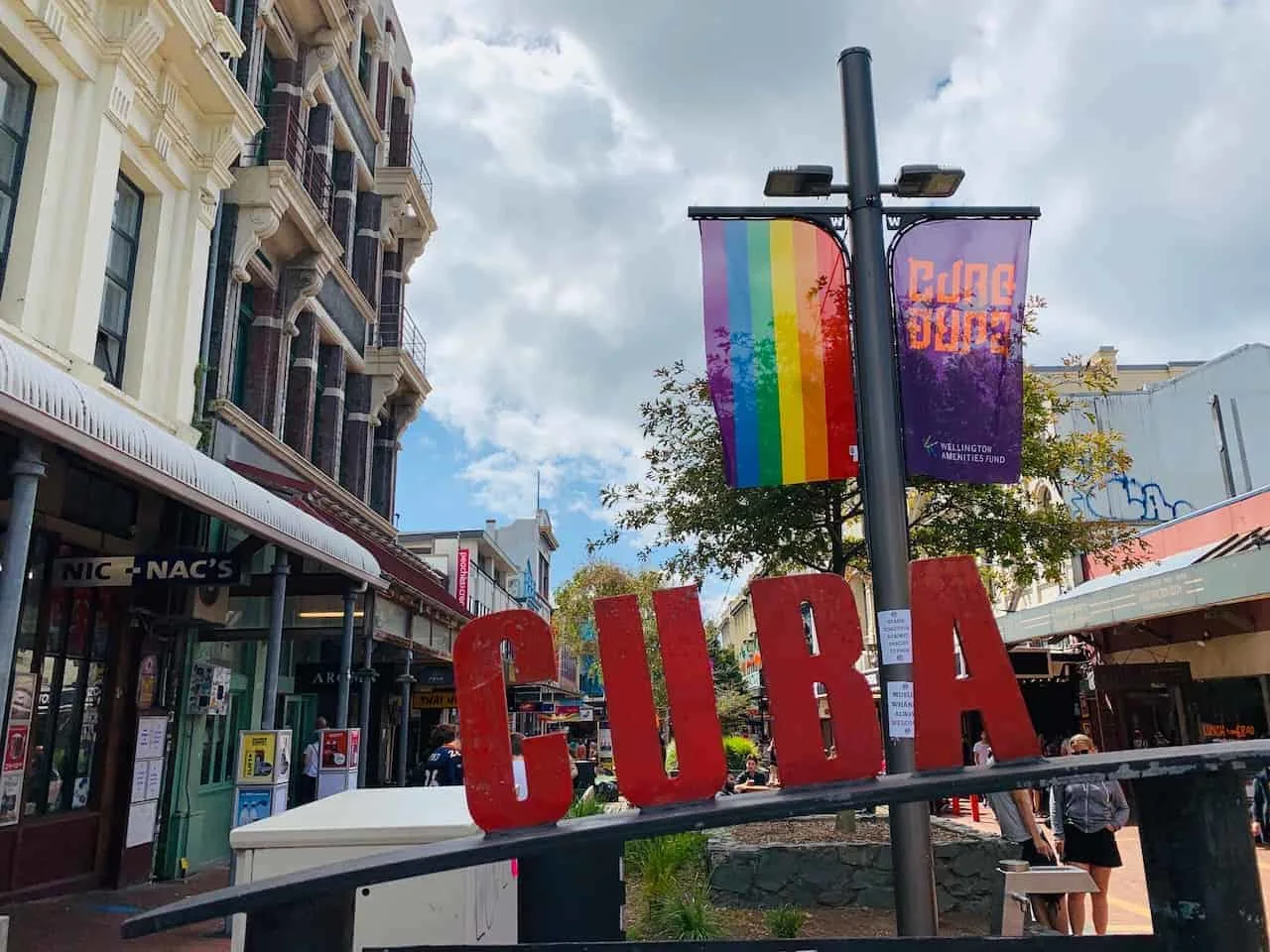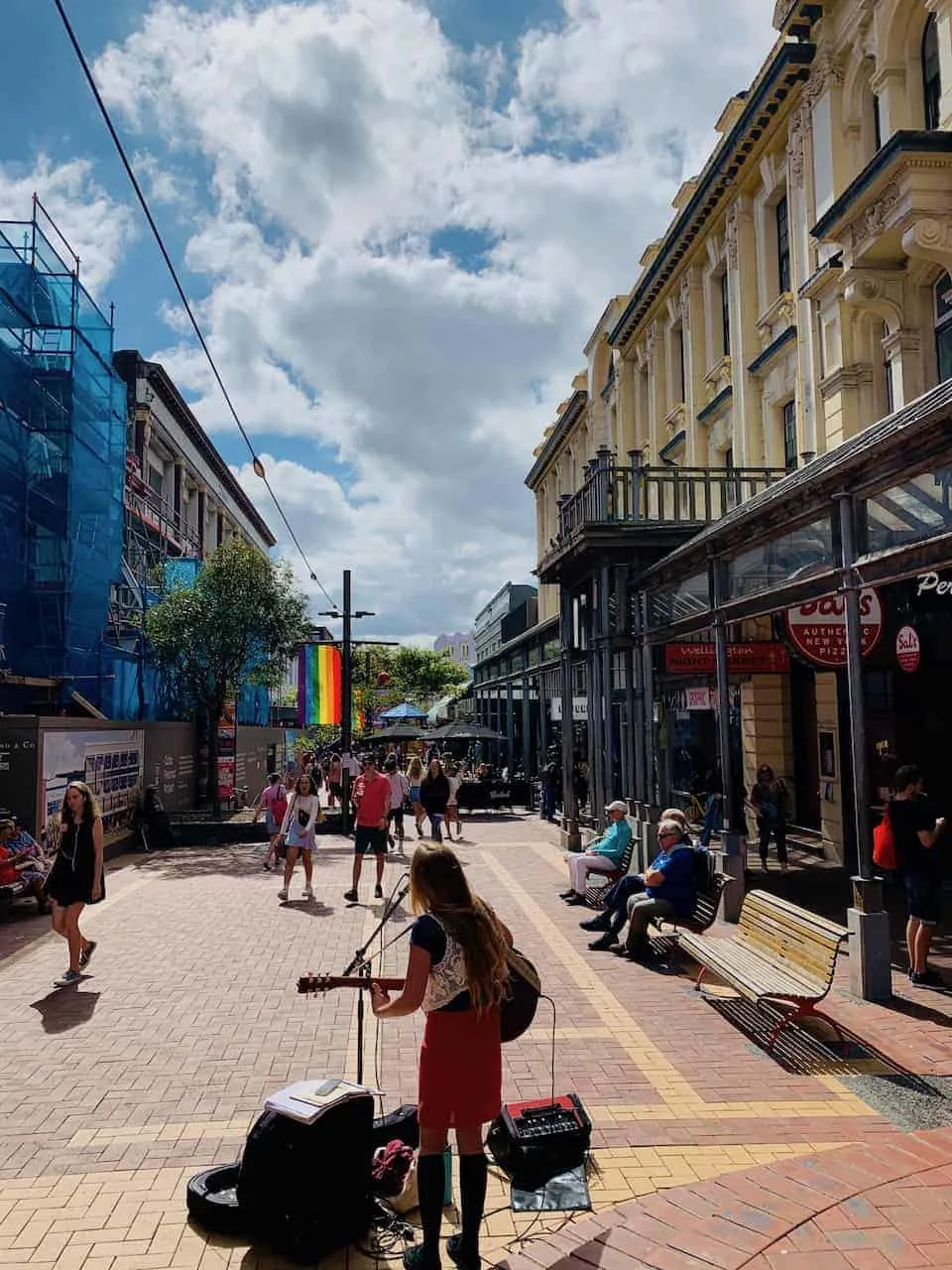 6. Wellington Cable Car
Cable Car Hours: 7:30AM – 8:00PM (Monday to Thursday); 7:30AM – 9:00PM (Friday); 8:30AM – 9:00PM (Saturday); 8:30AM – 7:00PM (Sunday)
Ticket Cost: $6 NZD One Way; $11 NZD Round Trip
You cannot visit Wellington without taking its iconic cable car up above the city. Located just a few minutes away from Cuba Street, the cable car takes just 5 minutes to get to the top.
Once up there you can enjoy another view of the city down below and even visit the small cable car museum nearby.
Since I would recommend heading down through the Botanic Gardens (mentioned next), you can opt to just get a one way ticket up to the top and walk down from there.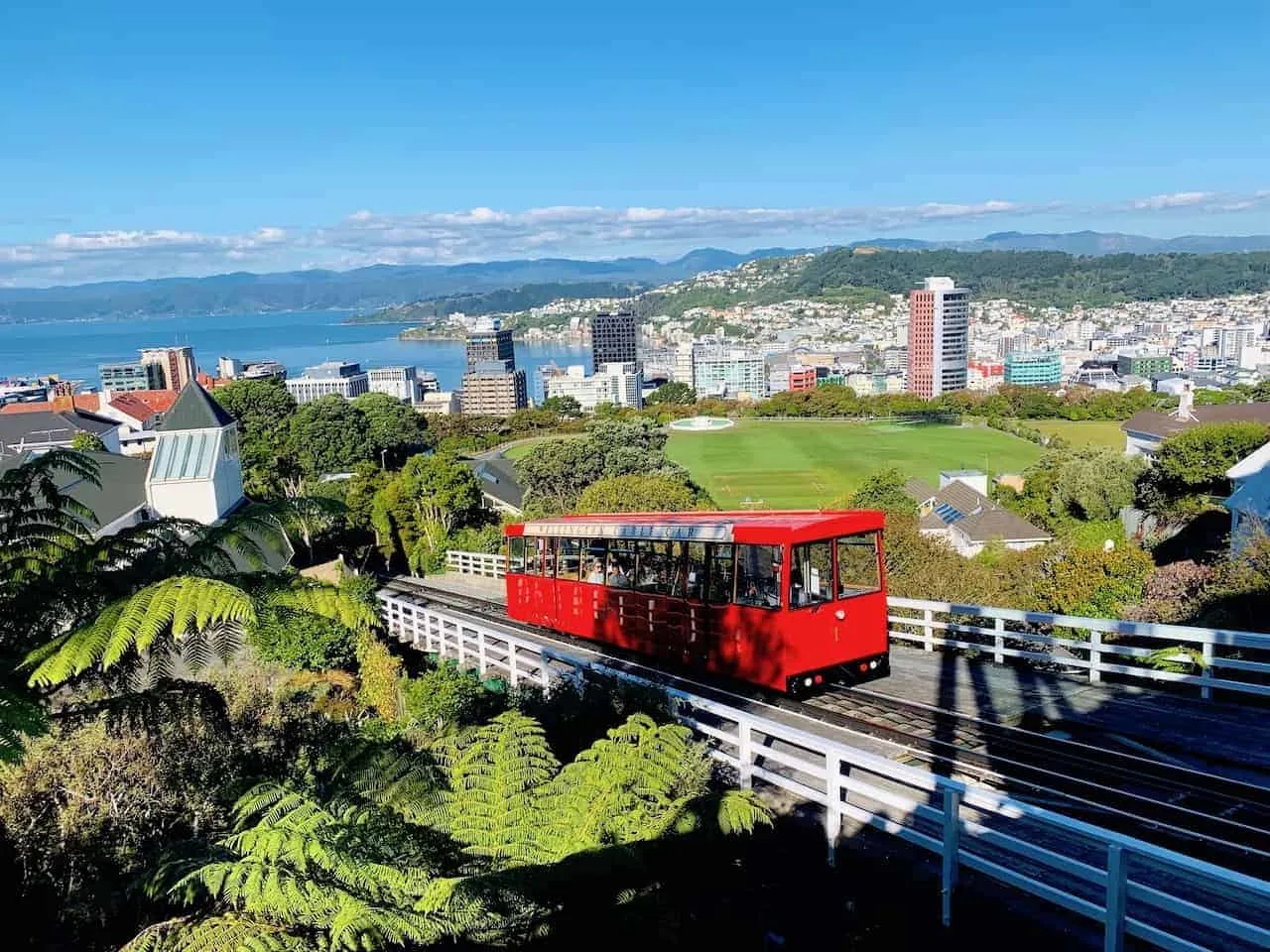 7. Wellington Botanic Garden
What is great about the cable car is that it takes you directly to the Wellington Botanic Garden.
So what I would recommend is just buying a one way ticket up and then walking the 30 minutes down through the Botanic Garden and back into the city.
It is a great place to enjoy some nature as you take a quick break from the city itself. Follow the marked path down to the Parliament Buildings, where you can head off to next.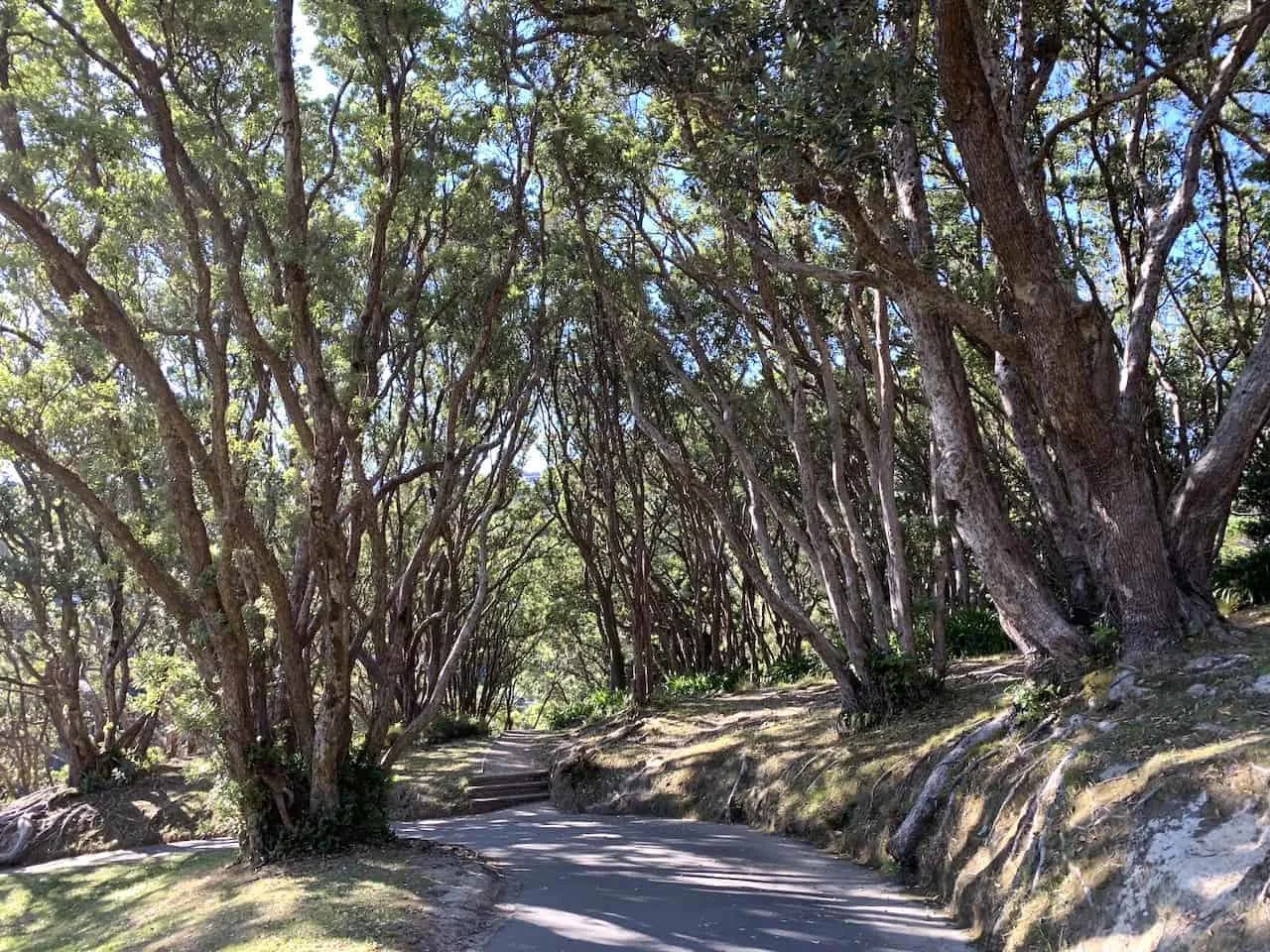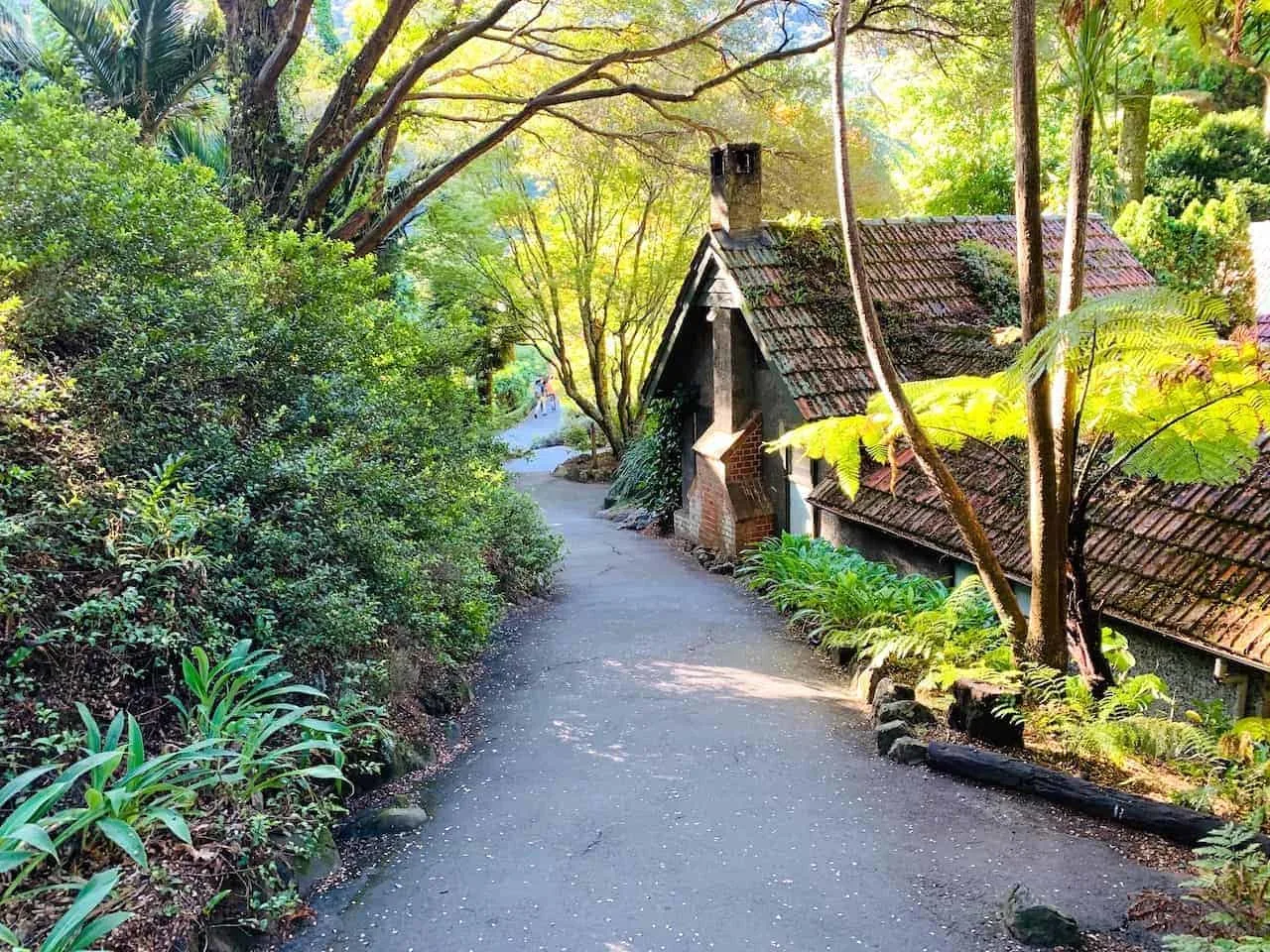 8. Parliament Buildings
Parliament Hours: Guided tours run every day from 10:00AM – 4:00PM
Tour Cost: Free
After heading down the Botanic Garden, you will end up pretty close by the Wellington Parliament Buildings. You can opt to just enjoy the unique architecture of the building from the outside or you can also opt for a tour inside of the Parliament to get a bit more insight of what it has to offer.
Tours run every day and are free to take part of. Use the link above to check the latest schedule and to make an advance reservation as tours can fill up.
You can choose from a 60 minute tour, 30 minute tour, 90 minute art tour, or 45 minute kids oriented tour. If you do not want to opt for a guided tour, you can also just explore the outdoor sites of the Parliament instead.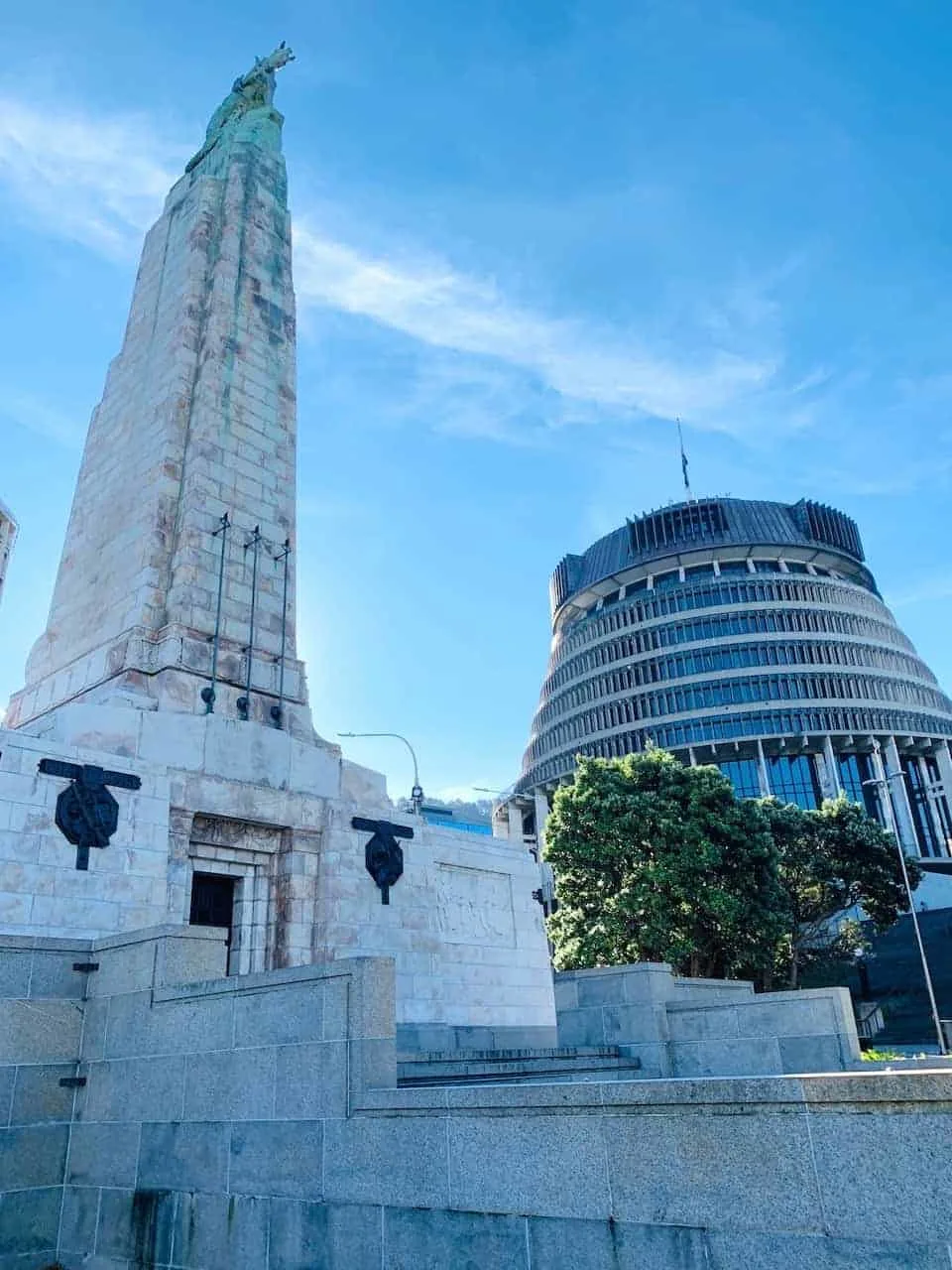 Bonus: Rugby Match at Westpac Stadium
If you are headed to Wellington during rugby season and you want to take in a match, you can catch a game at the Westpac Stadium, where the local Hurricanes play.
It is about a 20 or so minute walk from the waterfront area so if you have some more time to spare, you can continue to enjoy the boardwalk and have some dinner there before heading off to Westpac.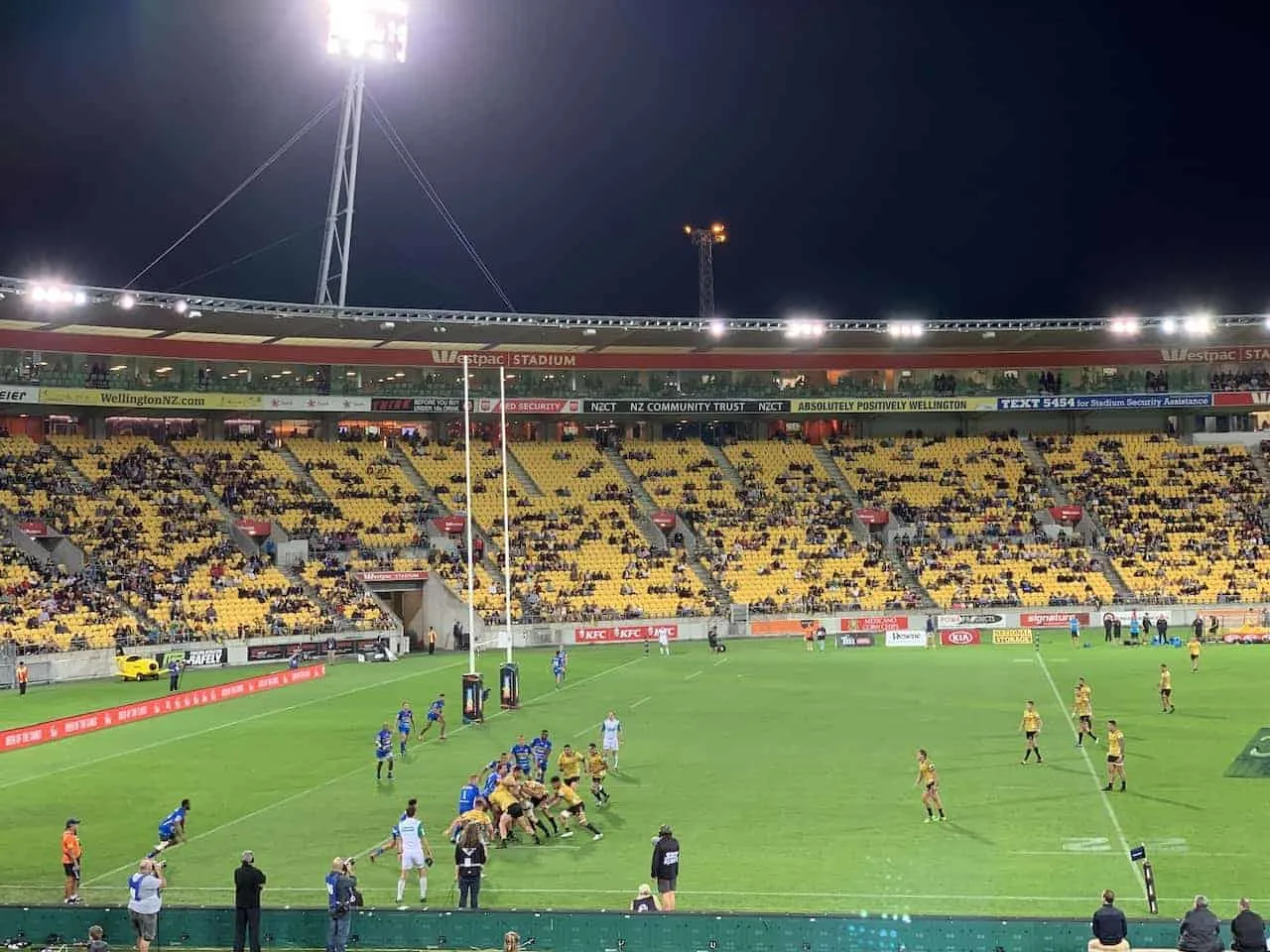 Additional Options
Whether you have some more time in Wellington or you want to add some more to your day, here are a few more additional activities that you can take part of:
1. Weta Cave – if you are a big movie fan (especially Lord of the Rings), you will be able to enjoy all sorts of life sized sculpture props at this unique place just outside the main city center.
2. Wellington Museum – want to learn a bit more about the Wellington region and its history? The Wellington Museum has plenty to offer its visitors.
3. Zealandia – just outside of Wellington lays an incredible eco-sanctuary with some incredible wildlife all throughout this 500+ acre property. Take some time to learn all about the extraordinary conservation projects they take part of.
4. Wellington Zoo – the world's first carbon zero certified zoo, the Wellington Zoo offers the chance to get up close and personal to some beautiful animals as you learn more about the conversation efforts they have put forth.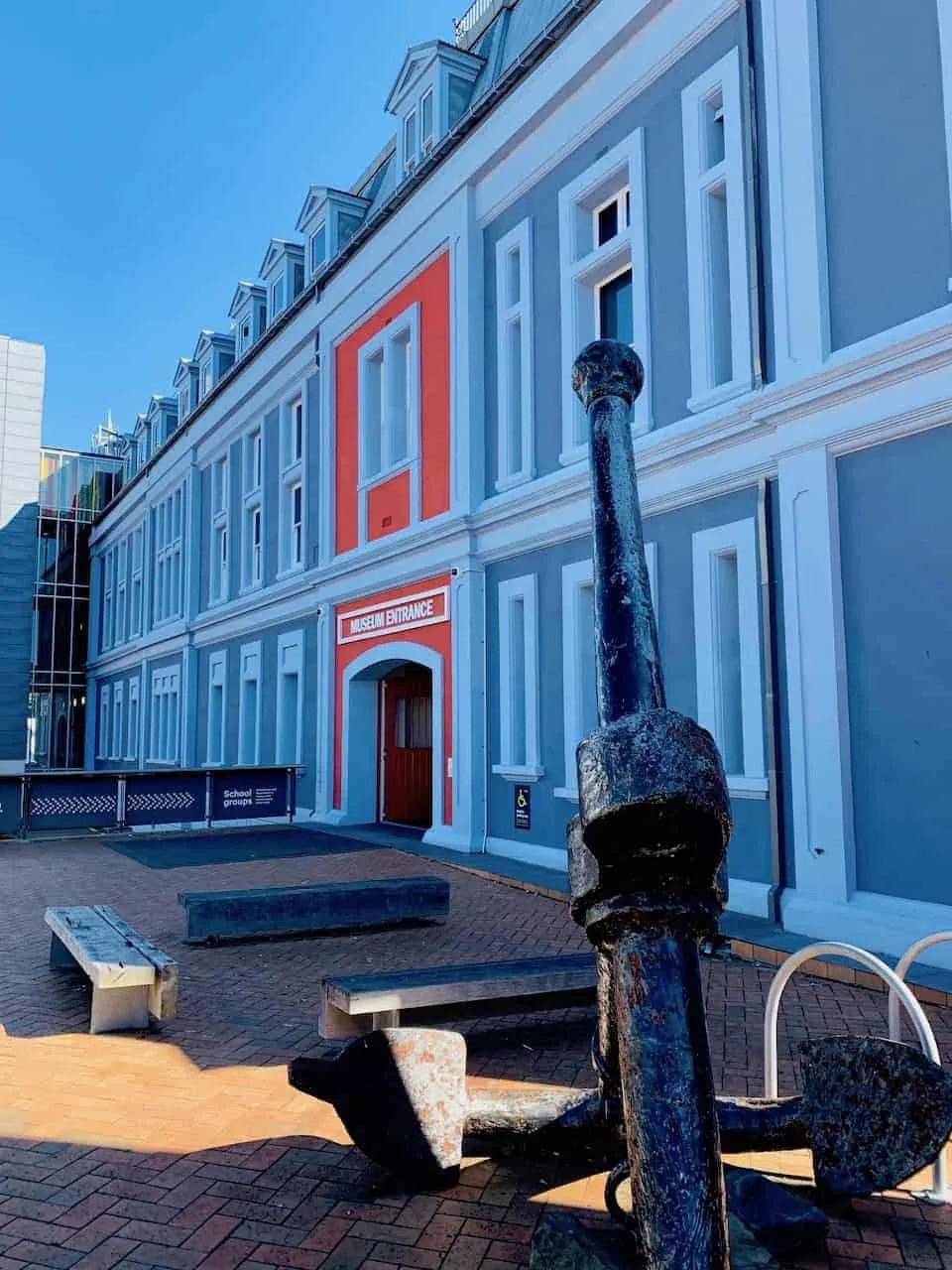 Where to Stay in Wellington
As one of New Zealand's major cities, Wellington has plenty of different accommodation options for its visitors – from budget hostels to super luxurious hotels, you will find all of that and more there.
Below are some recommended options based on different price points that you can browse through when deciding where to stay.
Mid Tier
Luxury
Budget
Note: if you are driving yourself into Wellington and have your own car, note that many hotels do not have their own parking. You will need to rely on car garages for the most part and unless you are going to some places outside the city center, there is no need for a car within the city itself.
For more driving tips take a look at the Driving in New Zealand guide.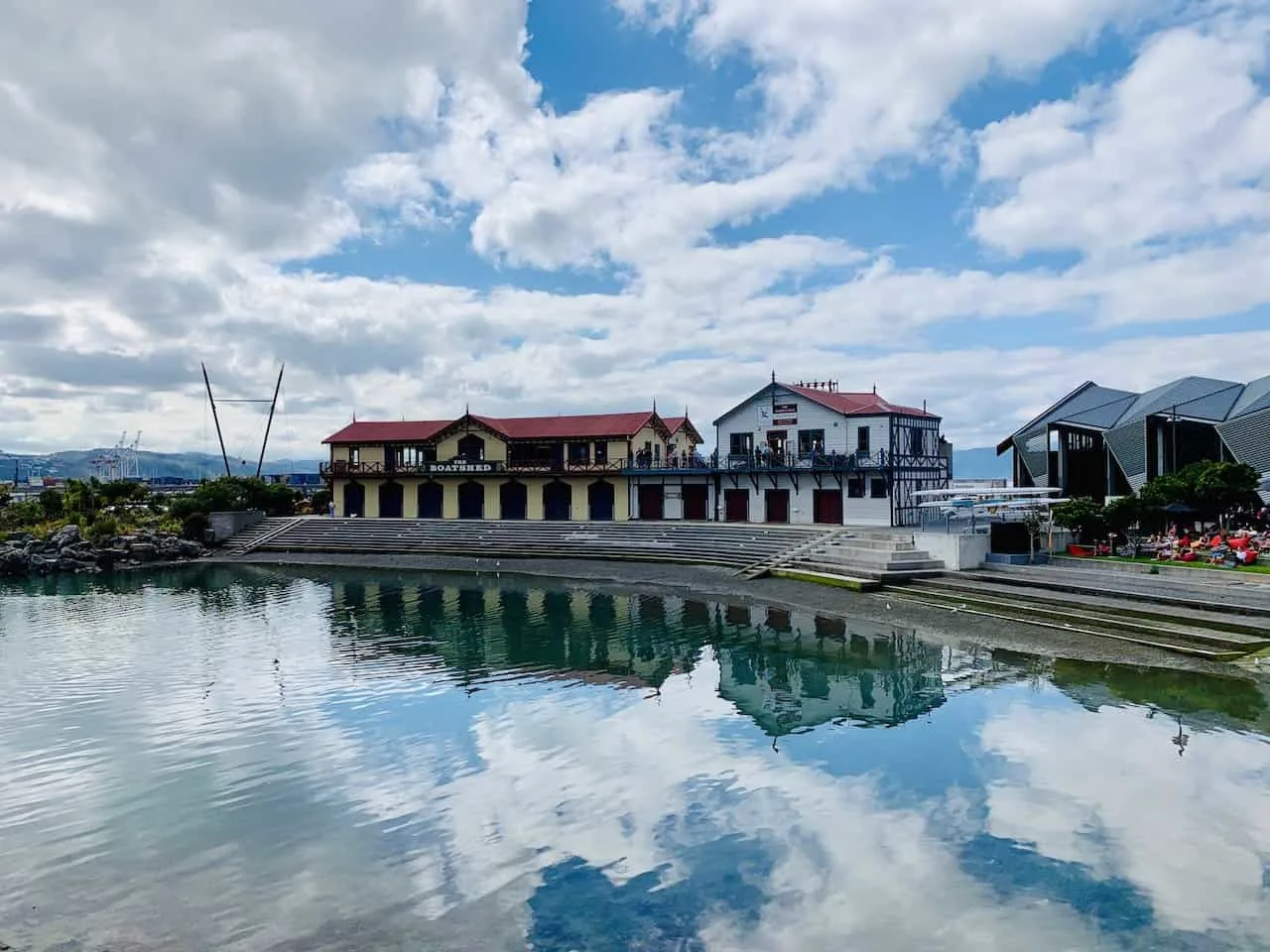 I hope you enjoyed this guide to a fun filled day exploring all that Wellington has to offer!
If you have any questions feel free to write them in below. Take a look at the other New Zealand guides and itineraries that I have written up so far!
Some of the guides currently up on the site include: