Spending some time around Auckland? Well you should definitely take a day to explore the Waitakere Ranges.
Located less than an hour west of the city, the ranges are full of spectacular beaches, picturesque waterfalls, and some incredible viewpoints.
What you will also find are some absolutely stunning walks & hikes to take part of all around the area. These include anything from short 20 minute trails to longer 3+ hour hikes deeper into nature.
This guide will go over 7 of the best walks in the Waitakere Ranges and help get you on your way to experience them for yourself!
* Affiliate Disclosure: This post may contain affiliate links, which means I may receive a commission if you make a purchase through the links provided, at no additional cost to you. Thanks for supporting the work I put into TripTins!
1) Introduction to the Waitakere Ranges
The Waitakere Ranges are a massive area made up of 16,000 hectares of land. There truly is no shortage of places to explore as you make your way around. From the coastline to the forest, the ranges are full of wildlife and scenic natural attractions.
There are two main ways to go about visiting the area. You can choose to do either a day trip from Auckland, or an overnight within the ranges if you want to have more time to explore the surroundings.
Now it is important to note that unfortunately, many of the trails within the ranges are closed due to the kauri dieback disease that is killing the kauri trees of the region.
For the most up to date trail openings and closures check out the Auckland Council website.
With that said though, there are still plenty of trails to take part of that are open, and this guide will go over several of them.
I will not only go over some of the "official" walks in the Waitakare Ranges but will also go over some must visit places along the way. So with that said let's get into it!
Learn More: Take part of the Waitakere Ranges as part of your New Zealand North Island Itinerary or 3 Week North & South Island Itinerary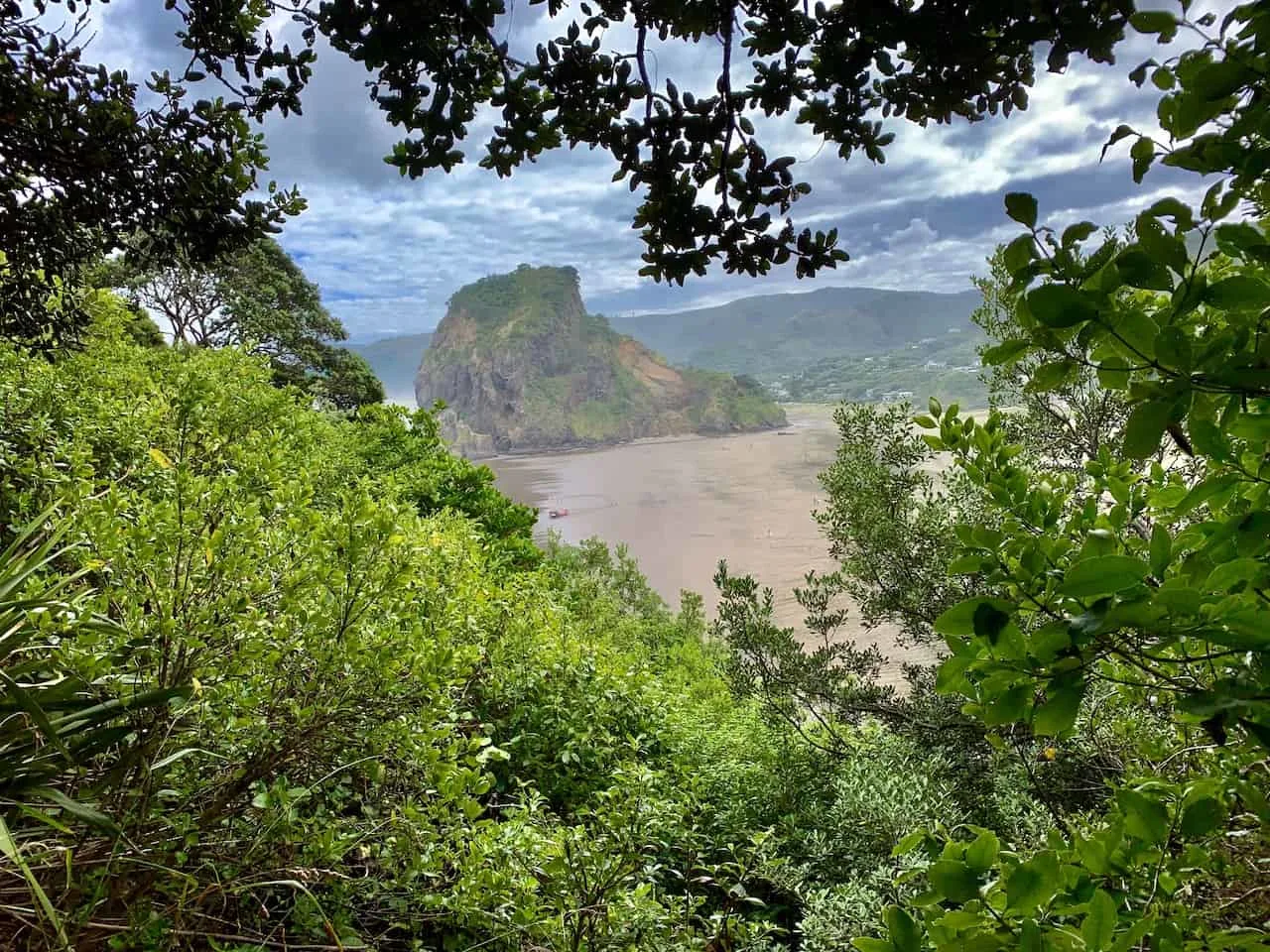 2) How to Get To & Around the Waitakere Ranges
Getting to the Waitakere Ranges only can be done a couple of ways – either by rental car or by organized tour.
There are no public transportation options to get you there so you will need to stick to those two.
Organized Tour
If going by organized tour you will probably hit a few of the attractions and walks mentioned below (Arataki Visitor Centre, Piha Beach, Kitekite Waterfall), however you will not be able to do everything.
An organized tour is great for those that want to visit the ranges but don't want to worry about logistics. In addition, having a helpful guide by your side can be an overall more insightful experience to take part of.
Tour Option: Take a look at this highly rated Waitakere Ranges tour that will take you to some top spots along the way
Rental Car
On the other hand, if you are renting a car, you will be able to make your own itinerary for the day. This means you can do anything that you are most interested in, and be on your own schedule.
Now if you are driving on your own do note that some of the roads down can be quite curvy and dangerous. You will be swerving your way down the mountainside so be ready for some very tight turns. Always be sure to take it slow and adhere to any speed limit signs posted.
Another important thing to note is that cell service is not great everywhere in the area. I would recommend downloading offline maps so you will never have an issue when it comes to getting yourself from one location to the next.
Be sure to check out Rentalcars.com when it comes to renting a car in New Zealand.
The site will show you car options & prices from a variety of companies. This ensures that you will be able to choose the perfect car (and deal) for your trip to the country.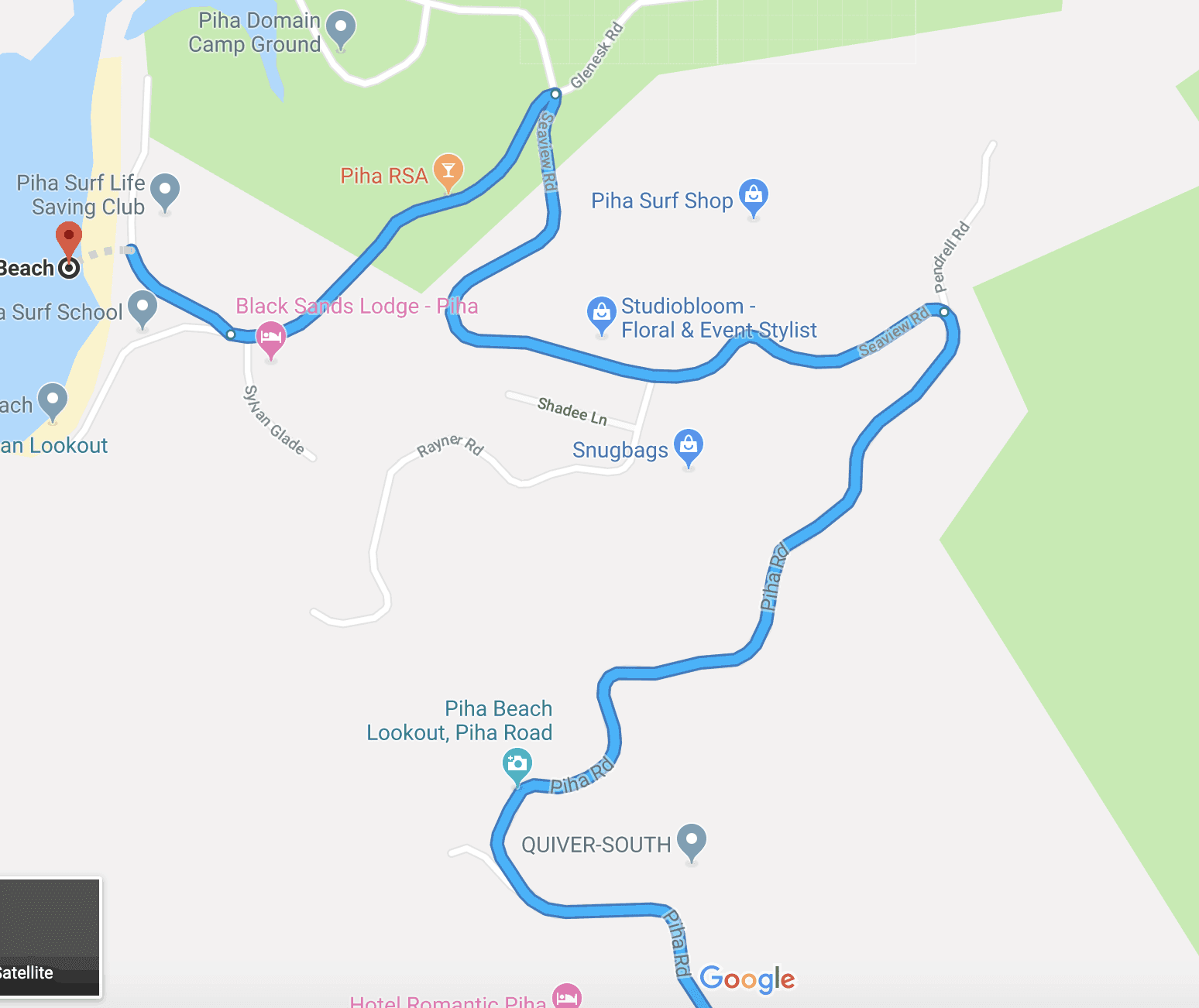 3) Location of Waitakere Walks & Attractions
Below is a map of the 7 walks / attractions in the Waitakere Ranges that are mentioned in this guide.
As you can see everything is not too far away from each other with the Arataki Visitor Centre being about a 30 minute drive to Piha Beach. Once there you should have no problem getting from one place to the next.
Arataki Visitor Centre
Piha Beach & Lion's Rock
Tasman Lookout
Kitekite Falls Track
Mercer Bay Loop
Karekare Waterfall
Karekare Beach
---
Whenever heading off on longer day hikes, I always recommend being adequately prepared when it comes to the type of gear to bring along.
Check out the below packing list to get you ready for this hike and other hikes in New Zealand.
Hiking Packing List

In general when it comes to hiking, there are a few main aspects to consider. These includes clothing layers, hiking shoes, hydration & fuel, electronics, and other essentials.

Below in a breakdown of some of the top items, but be sure to check out the Hiking Packing List for a more comprehensive view.

Clothing Layers

Layering is going to be a top consideration when hiking. You will want to be prepared for all sorts of weather so you can be comfortable in different situations. Some items may include:

→ Hiking Shorts
→ Hiking Pants
→ Short Sleeve Shirt
→ Long Sleeve Shirt / Sun Hoodie
→ Mid Layer Fleece
→ Puff Jacket (not always needed)
→ Packable Rain Jacket (Columbia Watertight II)

Note that your layers should be made of moisture wicking material as they are breathable and quick drying.

Footwear

Having appropriate footwear will also be very important. You will want to have shoes with the necessary grip and support to keep you safe on the trail.

→ Hiking Shoes (Keen Targhee)
→ Hiking Socks (Darn Tough)

Other Essentials

Whether it is hiking gear, electronics, or just some miscellaneous items, here are some other essentials to bring along on hikes.

→ Hiking Backpack (Osprey Talon 22) & Rain Cover (Joy Walker Cover)
→ Hiking Poles (Black Diamond Trekking Poles)
→ Water Bottle (CamelBak Chute or Katadyn Filter Bottle)
→ Portable Charger (Anker PowerCore 5000mAh)
→ Action Camera (GoPro Hero)
→ Energy Bars & Snacks
→ Hat & Sunglasses
→ Sunscreen & Bug Spray
---
4) The 7 BEST Walks in the Waitakere Ranges
During my one day in the ranges I was able to visit 7 attractions in the area. While not all of them were official walks per se, they are sure worth the time to explore and take in.
You can pick and choose what you want to do or choose to do them all. If you do opt for all 7 be prepared for a long and eventful day!
A) Arataki Visitor Centre
Coming in from Auckland, the Arataki Visitor Centre will be your first stop into Waitakere. You will find an incredibly helpful information center with knowledgeable guides to better explain what the ranges are all about.
What you can also do there is take a walk around the path outside of the visitor center, where you will find some expansive views of the rainforest down below.
Be sure to check out the additional viewpoint right around the corner (between Arataki and the Environmental Education Centre) for a vantage point where you can see all the way out to the city of Auckland.
Once finished up at Arataki (and once you get your photo taken in the famous picture frame!), it is time to hop back in your car and down to the beach.
Note: there are some walks you can do right from the visitor center – one of the more well-known ones is the Arataki Nature Trail – a scenic loop into the rainforest.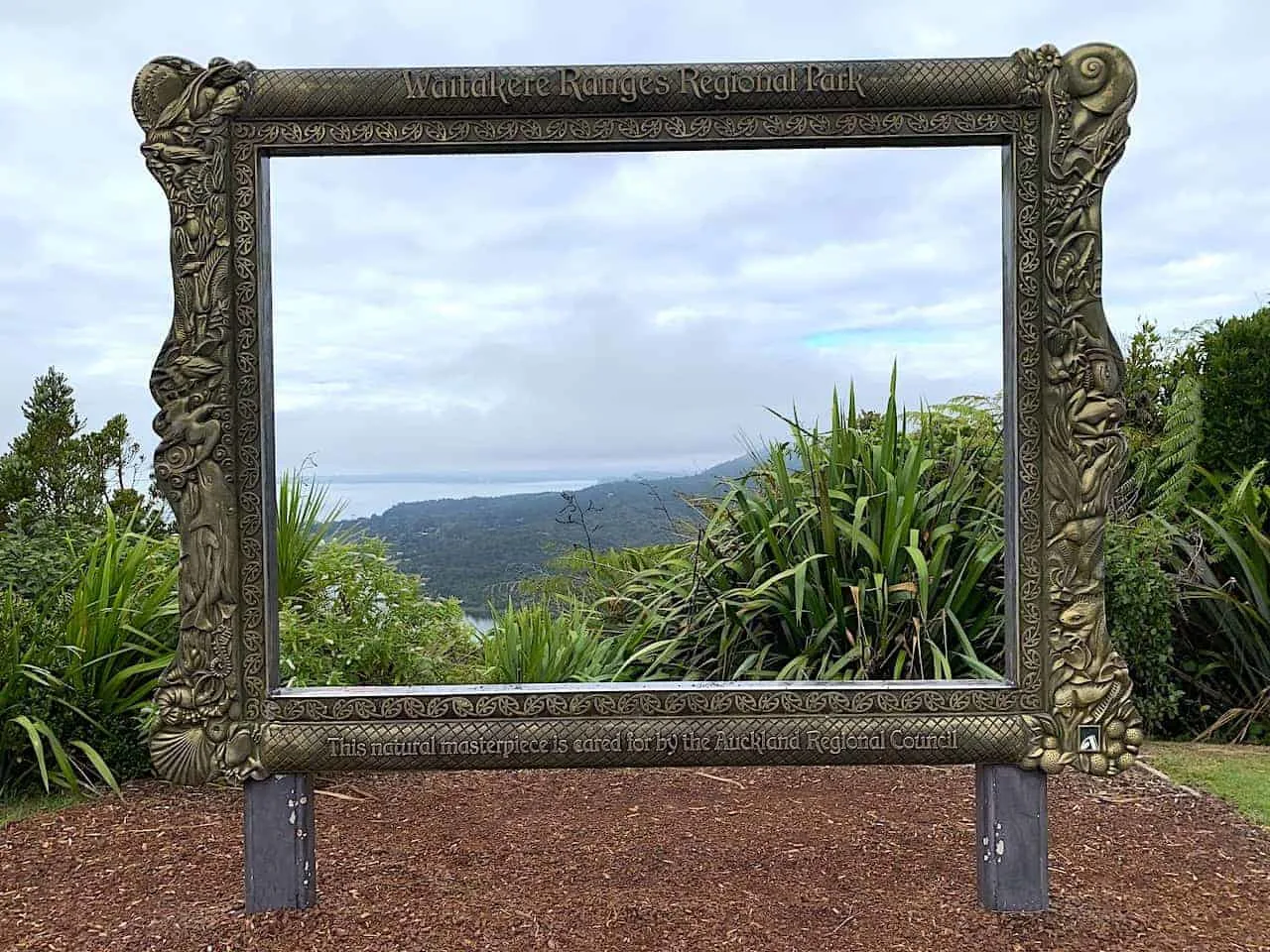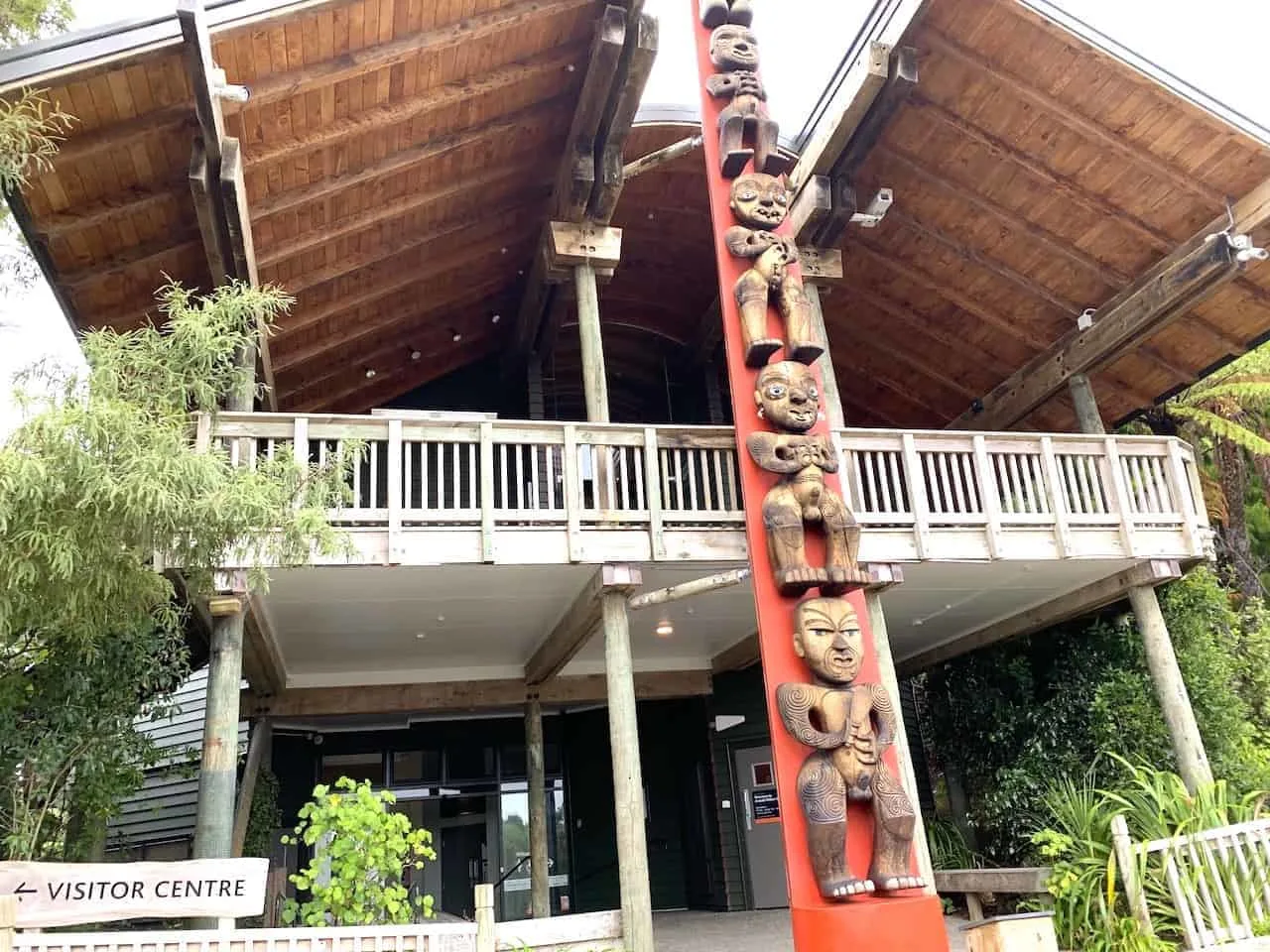 B) Piha Beach & Lion's Rock
After making the 30 minute windy drive down to Piha Beach it is time to explore the area a bit. Piha is one of the more well known beaches in the region with surfers flocking down to it to catch some waves and beachgoers enjoying the views.
Now, do not expect to see any type of white sand beach while you are there. Piha is a black sand beach with a massive rock formation (Lion's Rock) jutting out in the middle.
What I really loved about Piha Beach is the incredible reflection of the surroundings off of the wet black sand. It makes for some great picture opportunities as you make your walk along.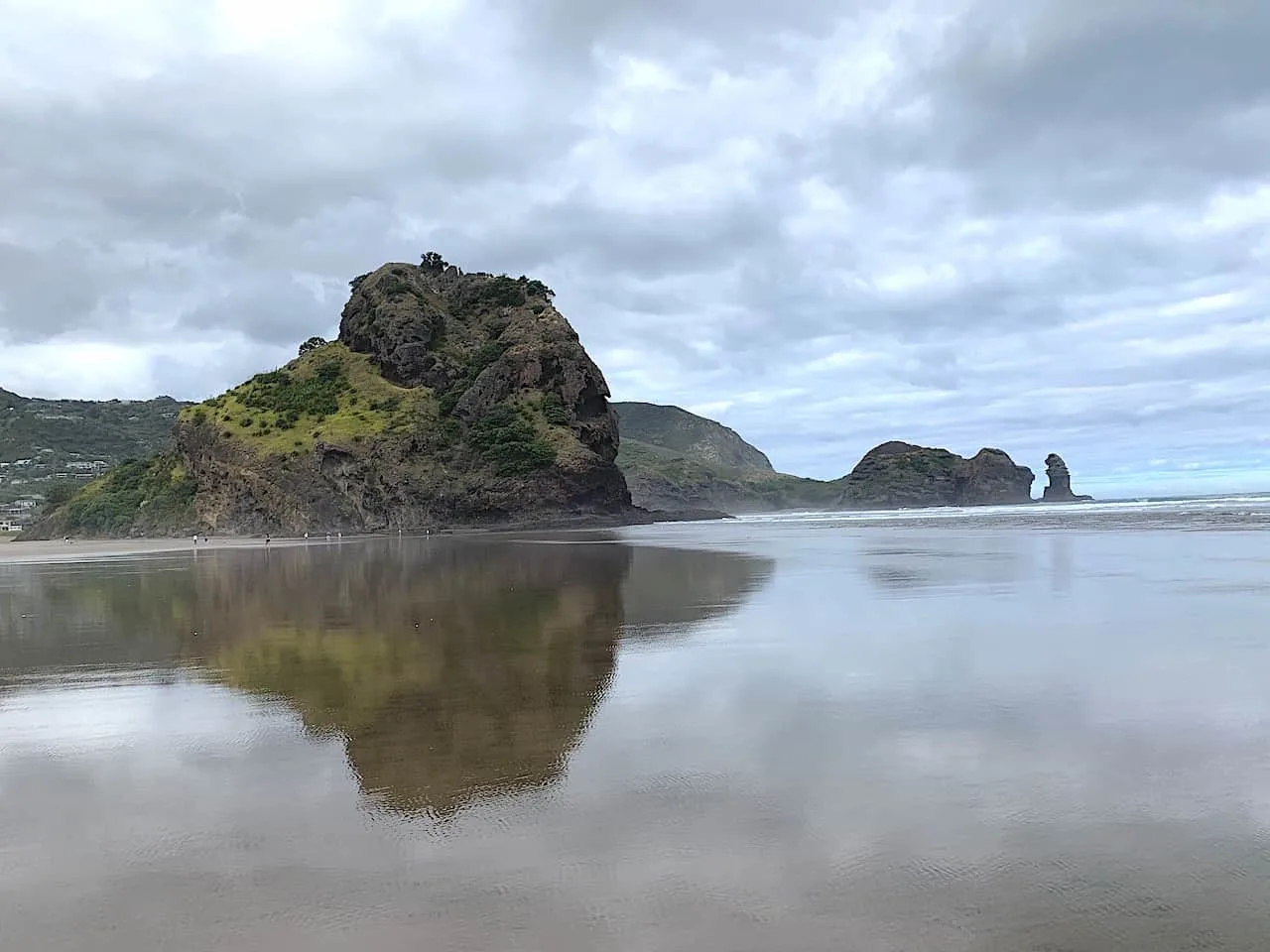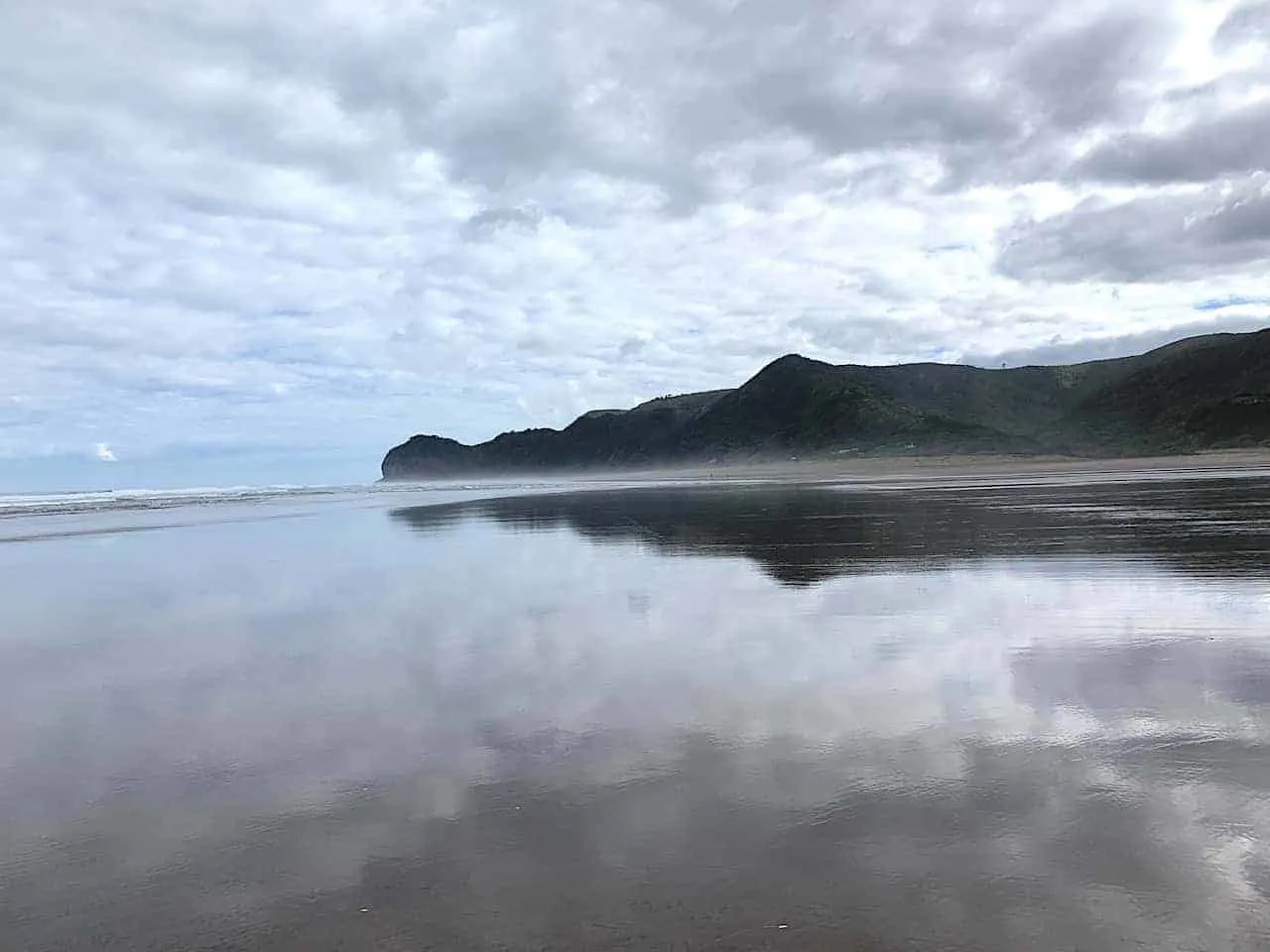 I would recommend making the back and forth walk along the beach and taking in the views from all different parts of the area.
You will also have the opportunity to climb up nearly to the top of Lion's Rock and take in some viewpoints from above.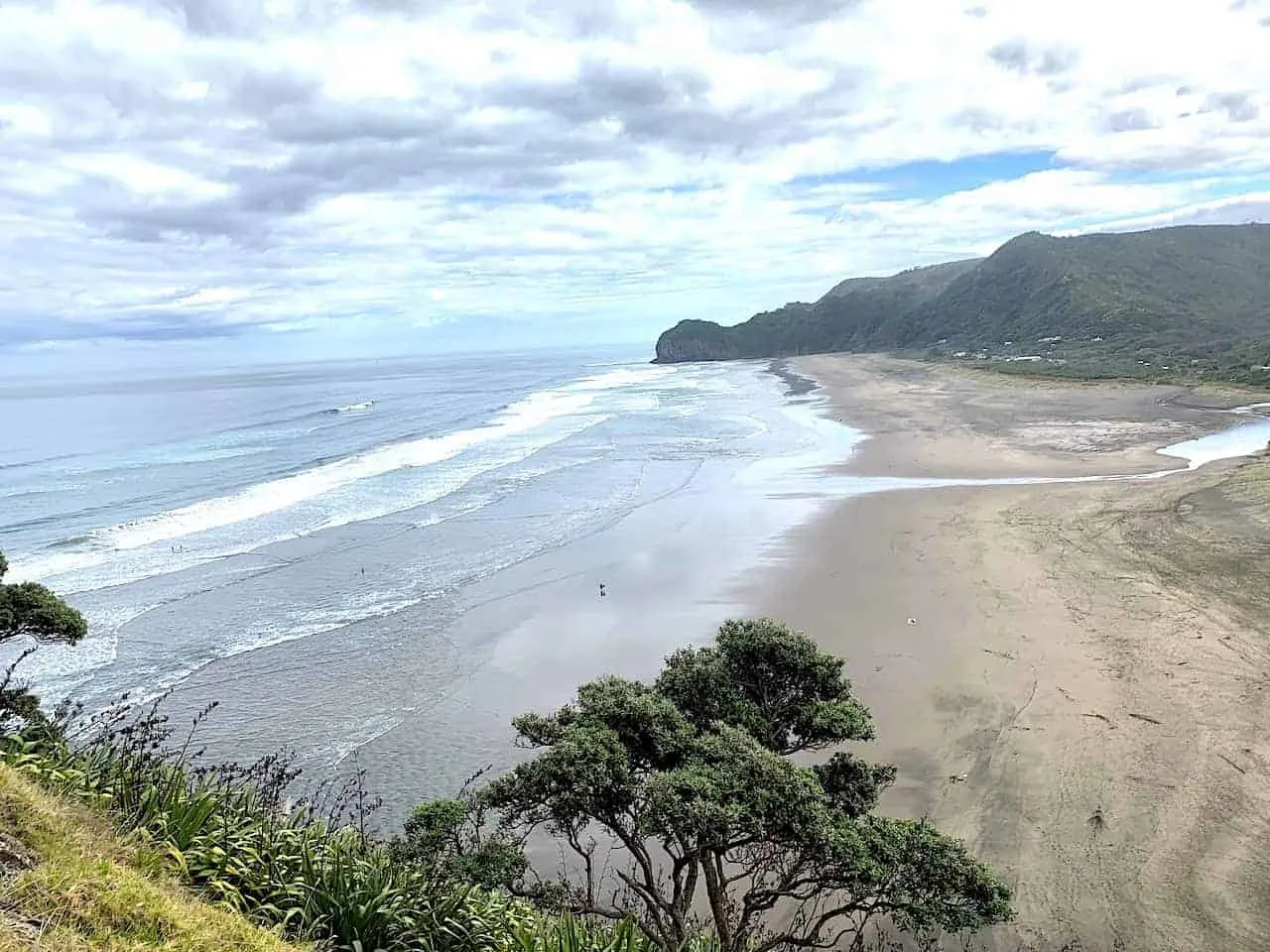 C) Tasman Lookout Walk
As you approach the far far southern end of Piha Beach, you will see a sign pointing you up to the Tasman Lookout Walk.
This quick 10 minute stroll up will give you a superb vantage point of the entirety of Piha Beach and Lion's Rock down below.
From this viewpoint, you can really see the scale of the beach, rock, sea, and surrounding greenery. Given it is a quick stroll up, this is one trail that certainly should not be missed during a visit.
Learn more about taking in the this beautiful view in the Tasman Lookout Walk overview.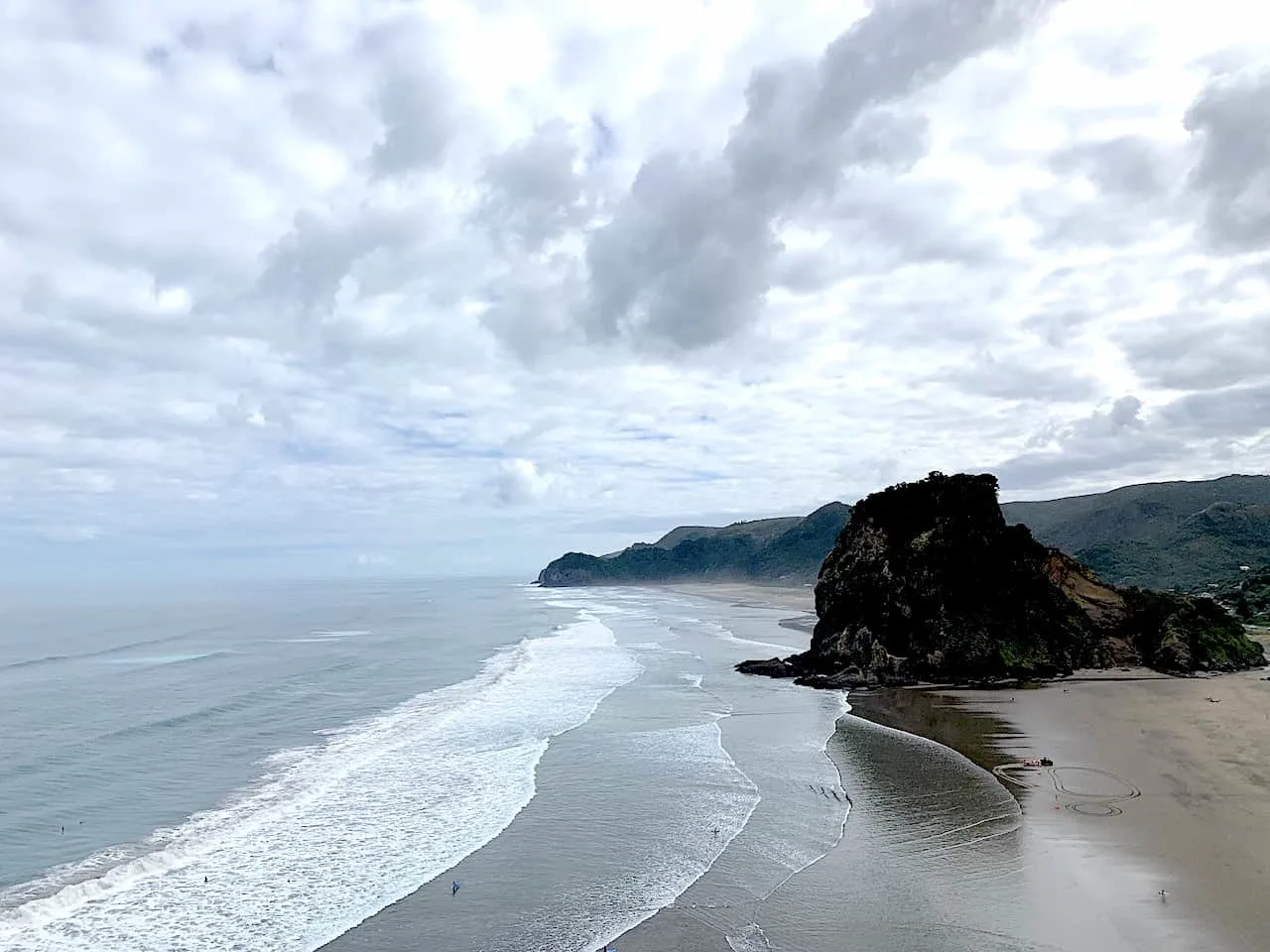 D) Kitekite Falls Walk
Once all done with the Piha Beach area, hop back into your car and make the drive to the Kitekite Falls parking lot.
Kitekite is one of the most well known and spectacular waterfalls in the region and it is sure to be a one of a kind experience.
The walk from the carpark to the falls will take about 30-45 minutes or so as you make your way through the forest, along the river and ultimately to the bottom of Kitekite Falls.
It is such a relaxing place to take in and spend some time enjoying after walking the trail.
Learn more about the trail in the Kitekite Falls Track hiking guide up on the site.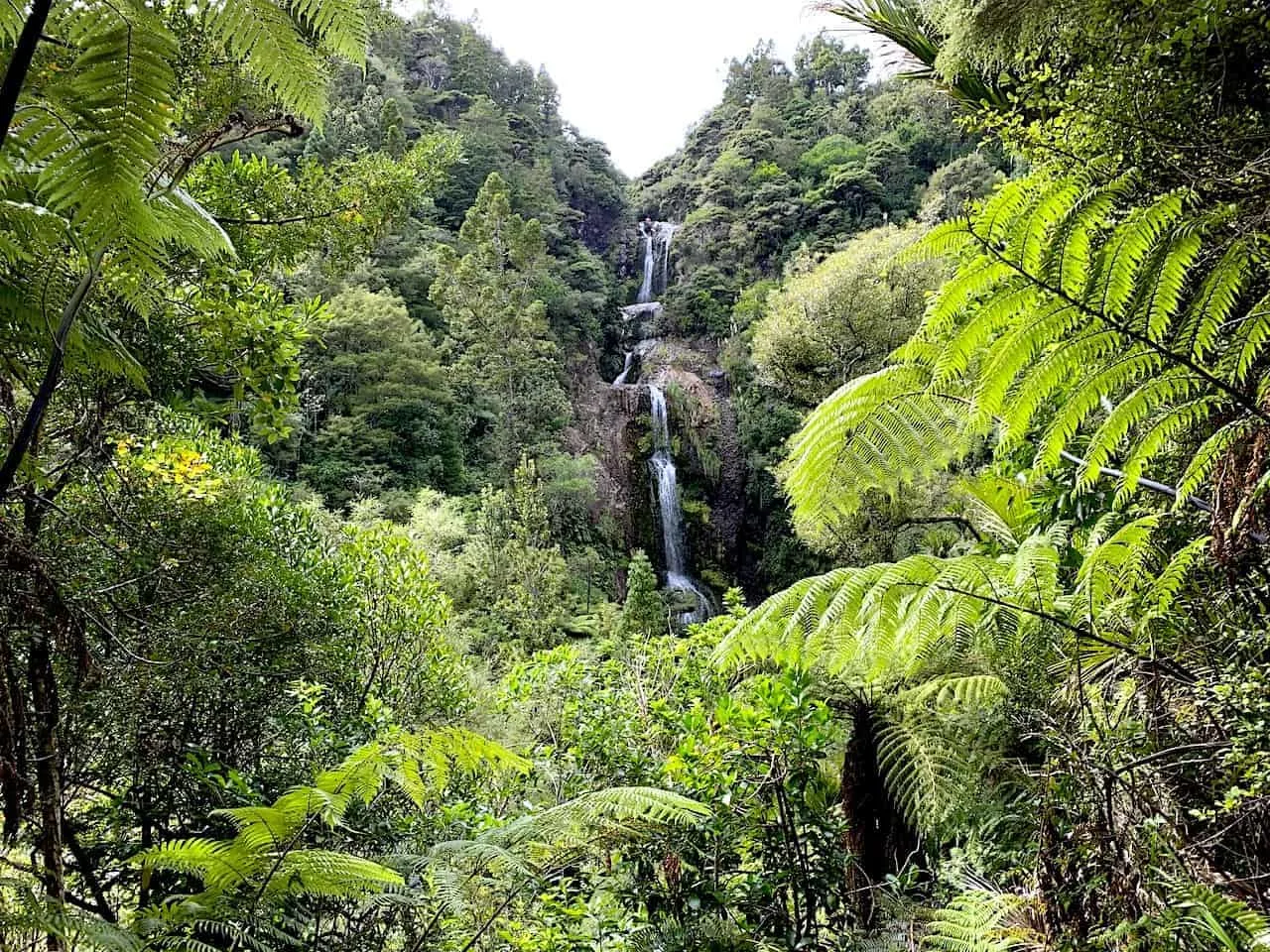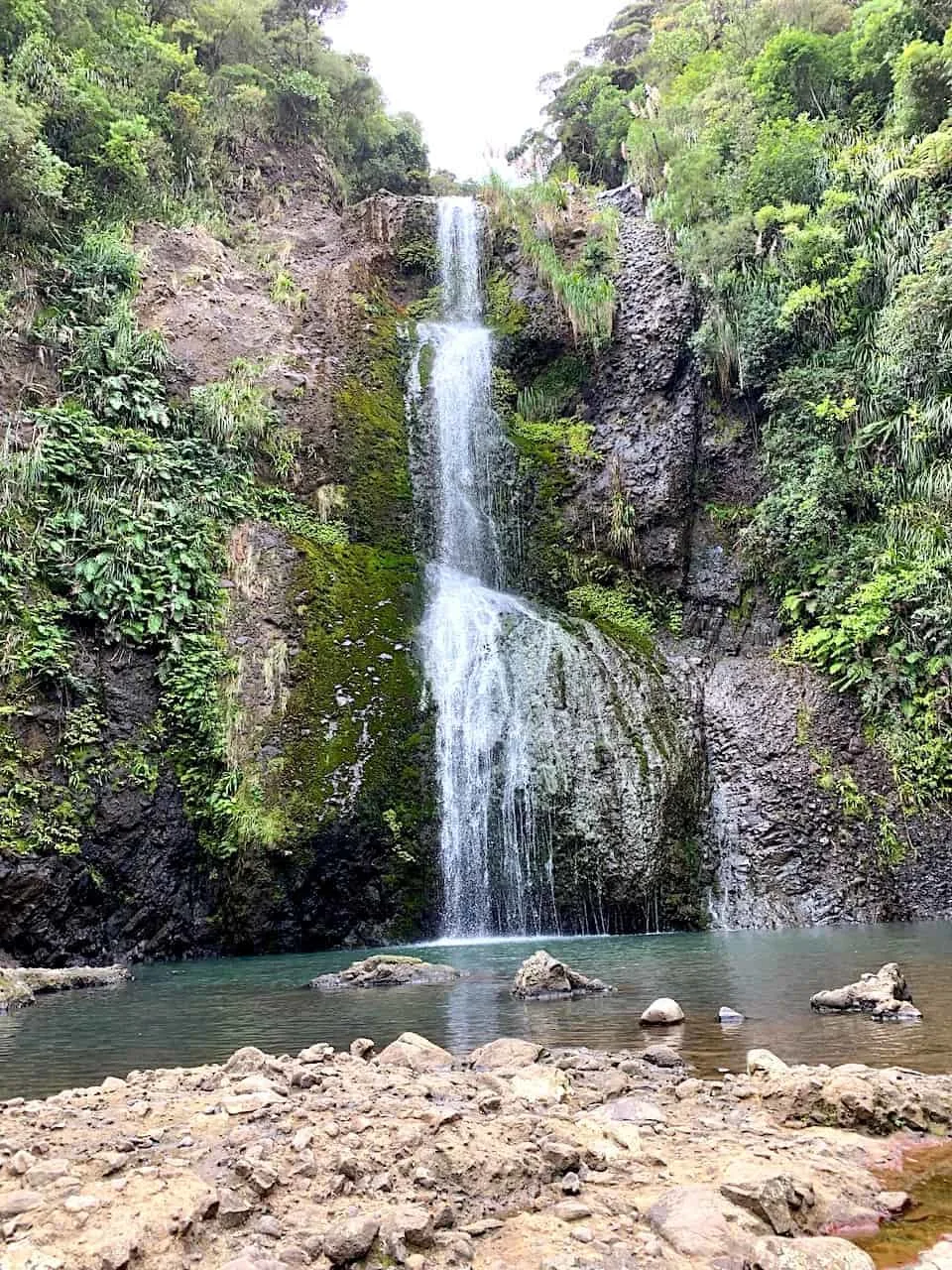 After you have spent enough time down below you can actually continue the trail to the top of the waterfall.
This will add another 30 minutes or so (there and back) to your hike but it is a pretty cool spot to check out as you see the river and pools above Kitekite.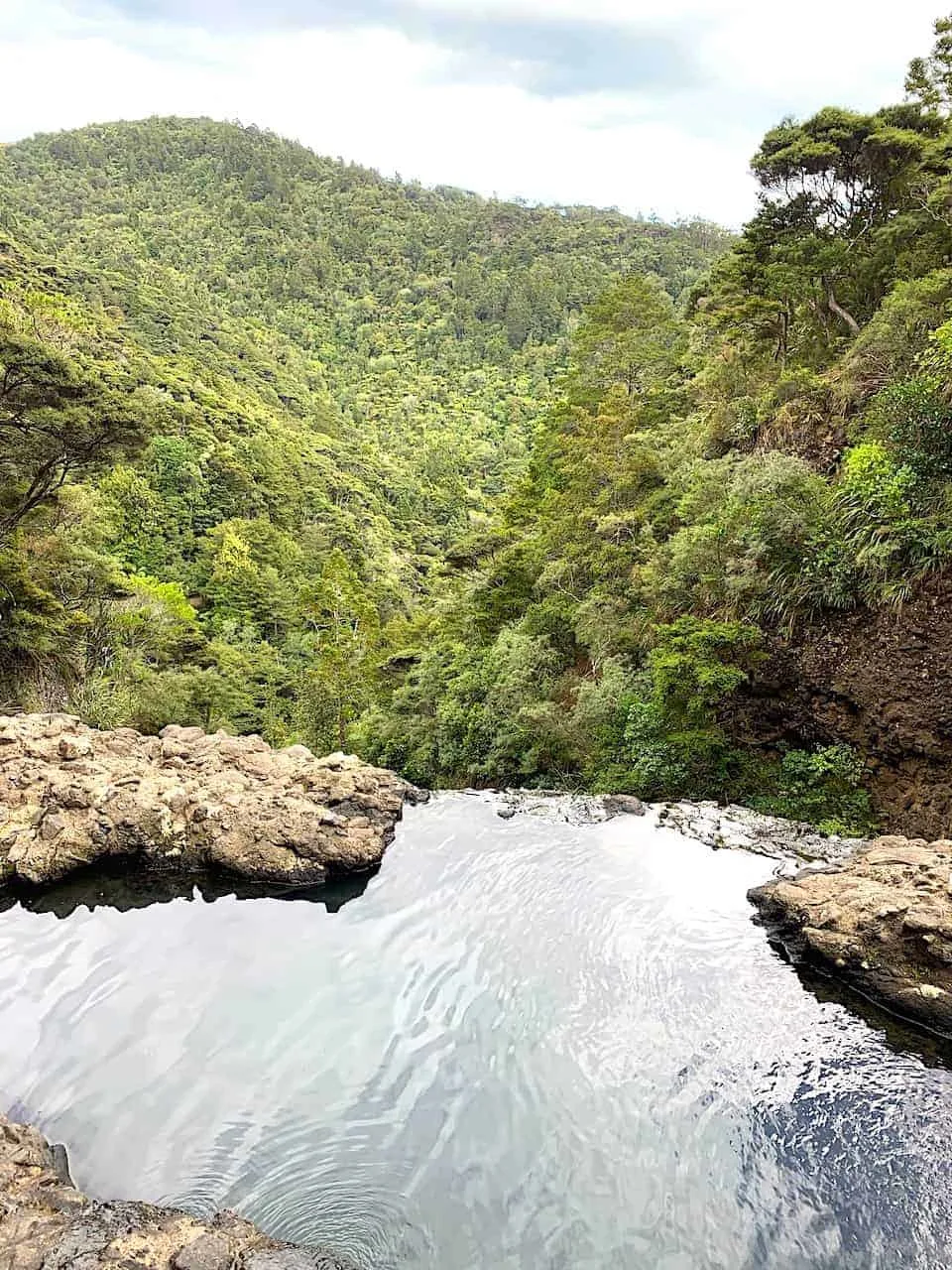 E) Mercer Bay Loop Track
One of the top hikes in the Waitakere Ranges is the Mercer Bay Loop. The trail offers some of the most dramatic of views you can ask for & quickly became a favorite of mine.
This 1.6 km (1 mile) trail takes you high above along the coastline where you take in some views of the massive cliffs overlooking the ocean and its waves down below.
The first half of the loop is mostly flat and downhill as you make your way from one viewpoint to the next. However, watch out for the second part of the trail as you will need to trek your way uphill and back to the starting point.
At the end of the day though, it is sure worth the effort and you will enjoy all that the Mercer Bay Loop has to offer.
Learn more in the Mercer Bay Loop Walk guide up on the site.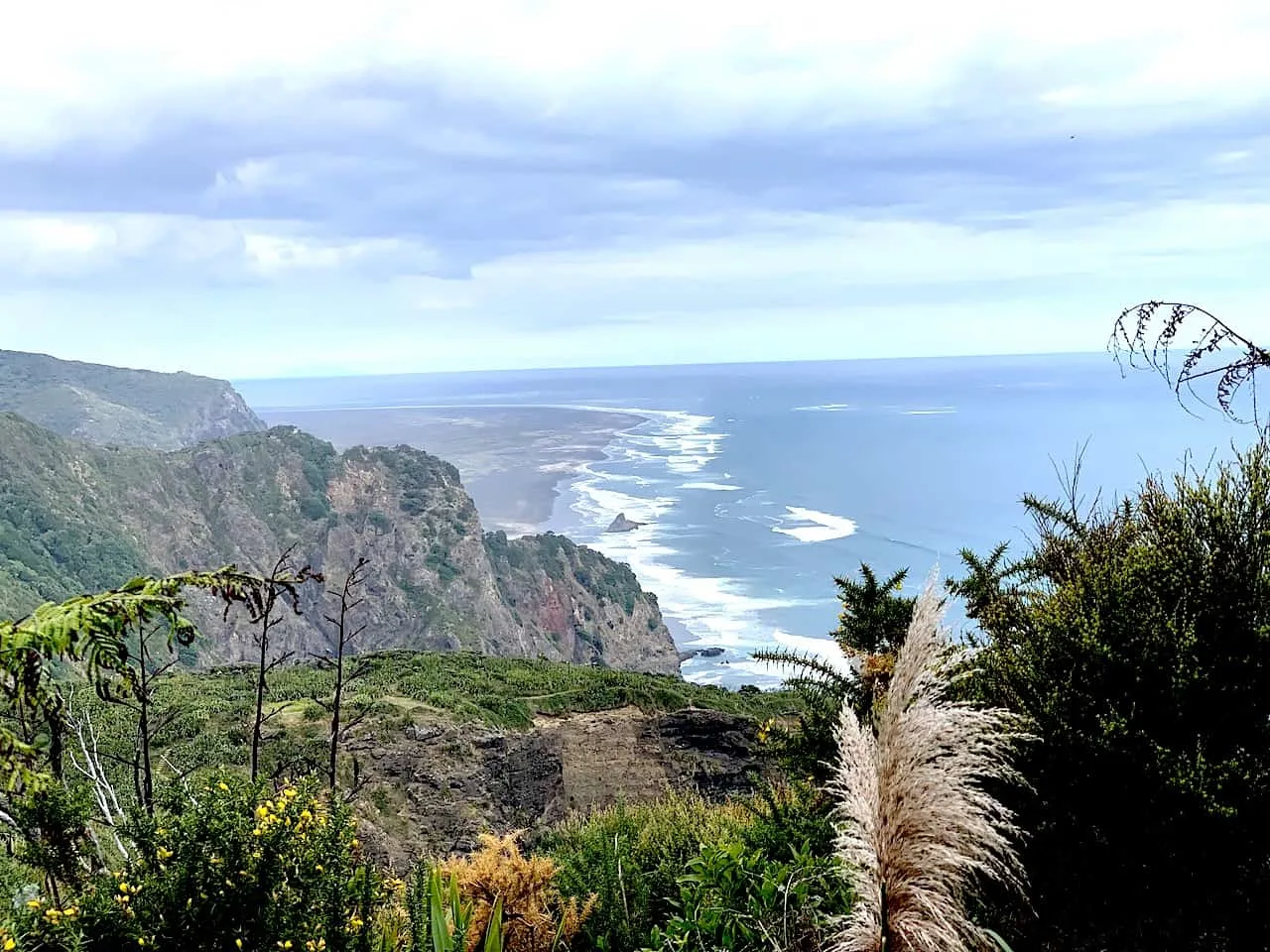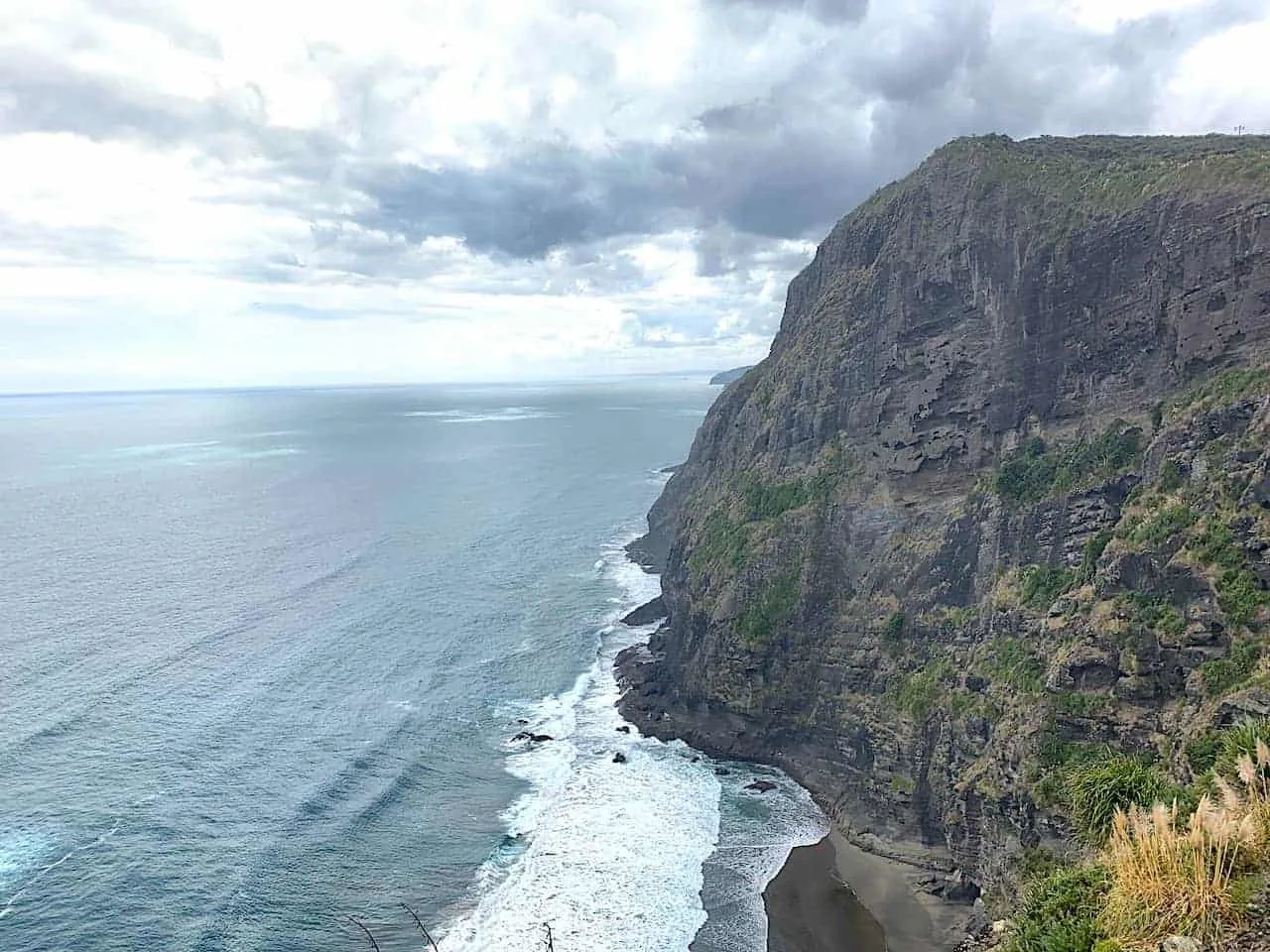 F) Karekare Falls Walk
The second waterfall you can make your way to is the one at Karekare. You will need to make another winding drive down to the Karekare area in order to take it in.
Once in Karekare you can park your car in the lot and from there you will need to walk back to the road and make the 5-10 minute trek to the waterfall.
It is a quick and easy trail, where you will soon be welcomed to the falls coming off the side of the ledge, along the greenery, and into the pool down below.
Learn more about the waterfall and the beach (more on that next) in the Karekare Falls and Karekare Beach overview I put together.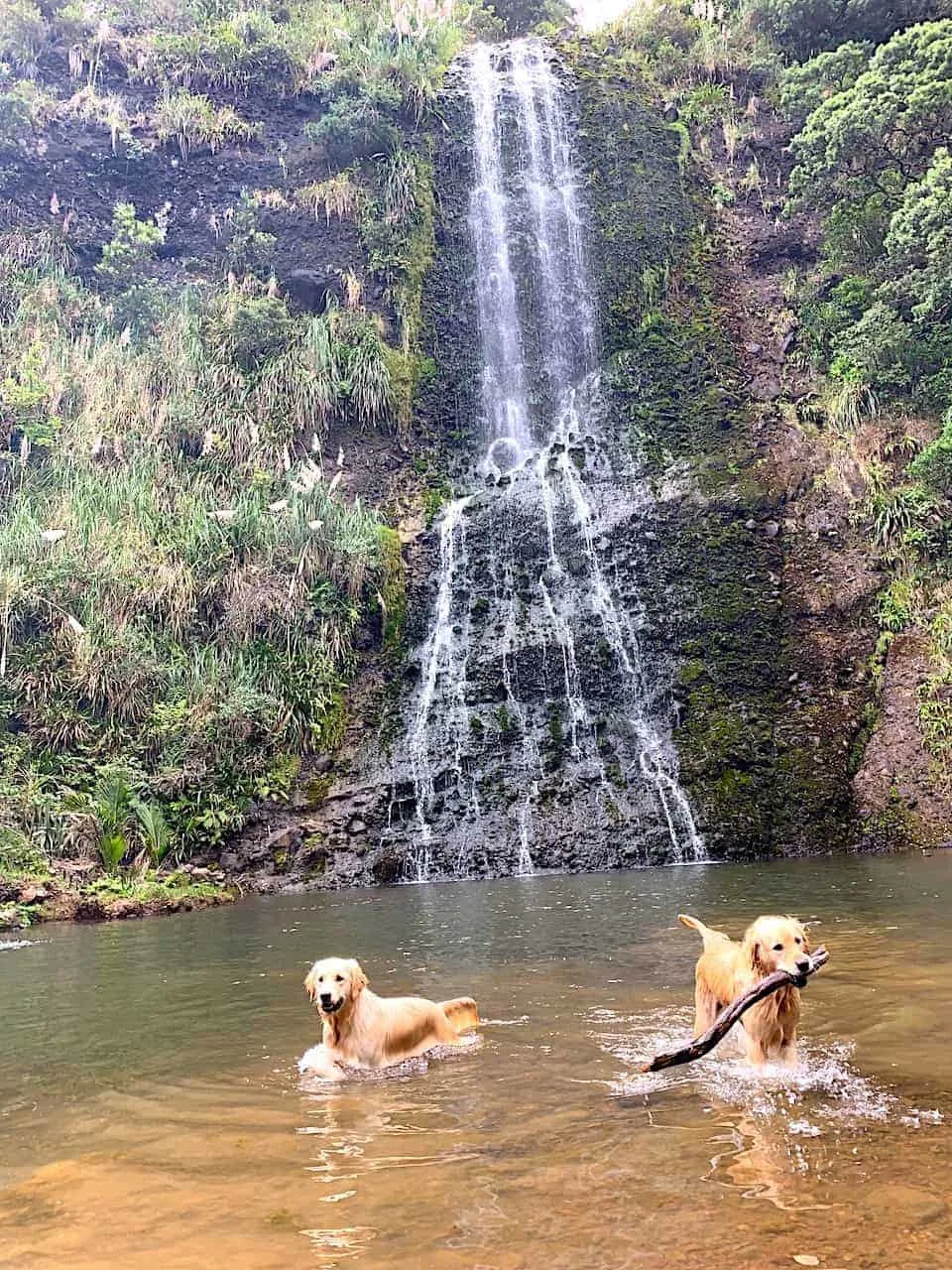 G) Karekare Beach
Once all done at the falls, walk back towards the parking lot area, where you can take the walk to Karekare Beach. Another massive black sand beach similar to Piha but much quieter than its counterpart.
Explore the never-ending black sand and enjoy the last walk of the day.
Quick Tip: depending on water levels it may be tough to walk directly to the beach from the parking lot without getting wet. However there is a completely dry walk that will get you there too.
You will need to exit the parking lot to the right and will soon see a sign to Pohutukawa Glade Walk (you will also pass this sign when coming back from Karekare Falls). By following this route you will be able to get to the beach in no time.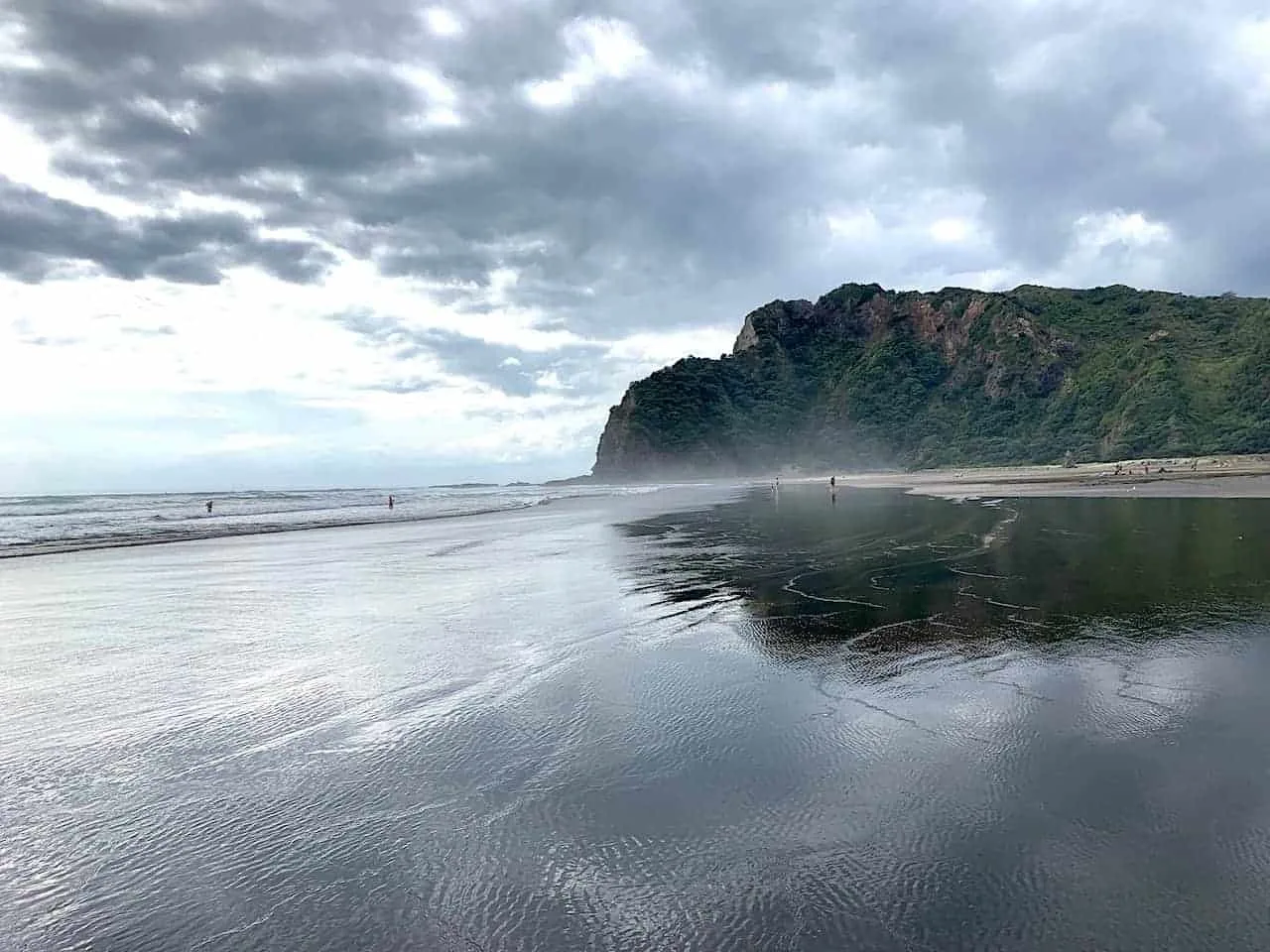 Additional Options: If I had more time in the Waitakere Ranges there were a few other places I would have liked to check out. These include the Whatipu Caves, Muriwai Gannet Colony, Fairy Falls Track, and Arataki Nature Trail.
5) Where to Eat
At one point or another you will want to stop and get a bite to eat (I took my break right after the visit to Kitekite). Thankfully right around the Piha Beach area there are a few great options to choose from.
I ended up at Piha Cafe, a great spot with everything from eggs to burgers to pizza. You can also check out some other places such as Piha RSA and Little Murray.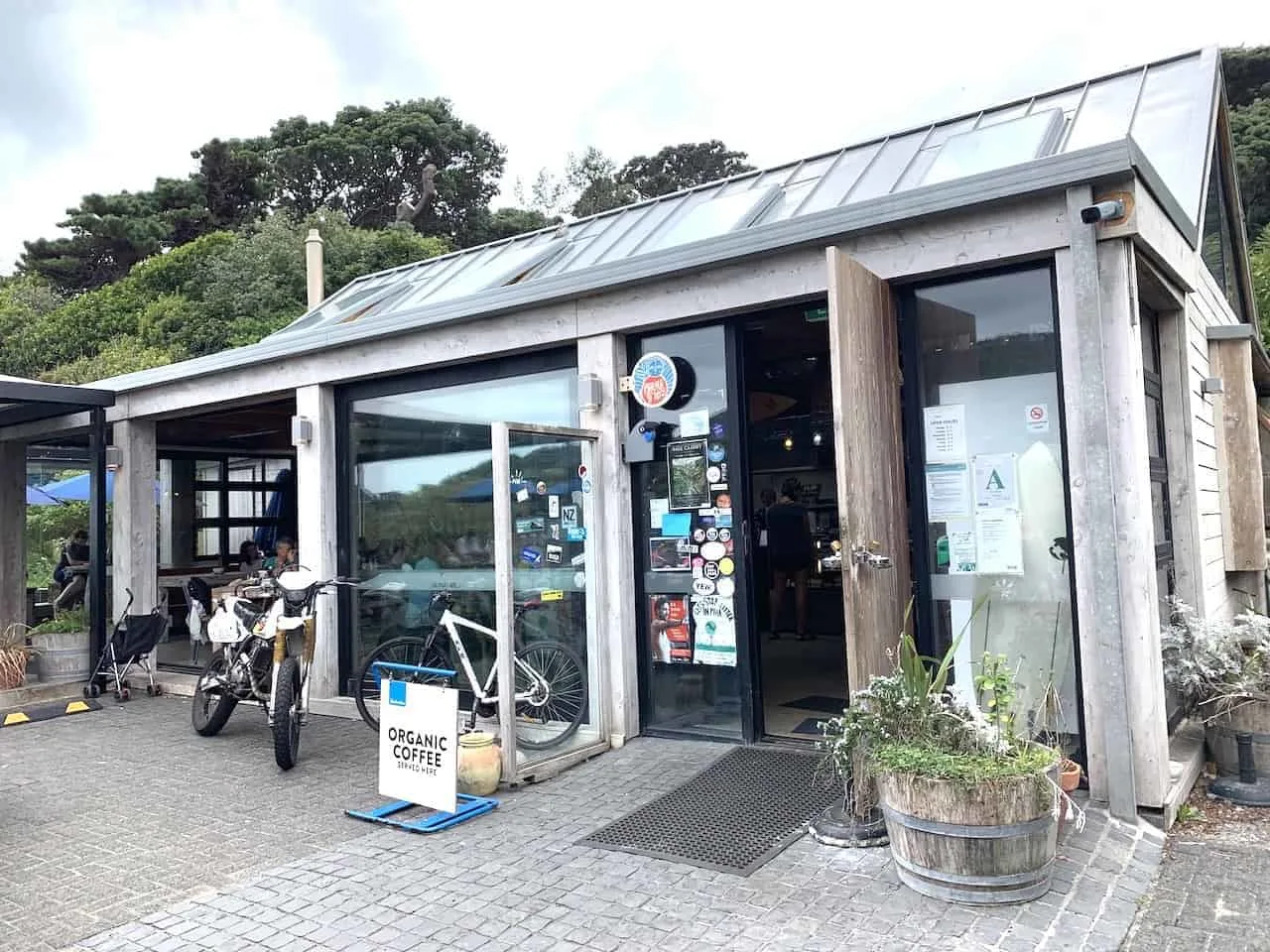 6) Where to Stay in Auckland
If taking the trip from Auckland you will need to spend the night there to take part of the day. Auckland offers its variety of accommodation options – from backpacker friendly to super luxury.
Below are some highly rated options to choose from at different price points: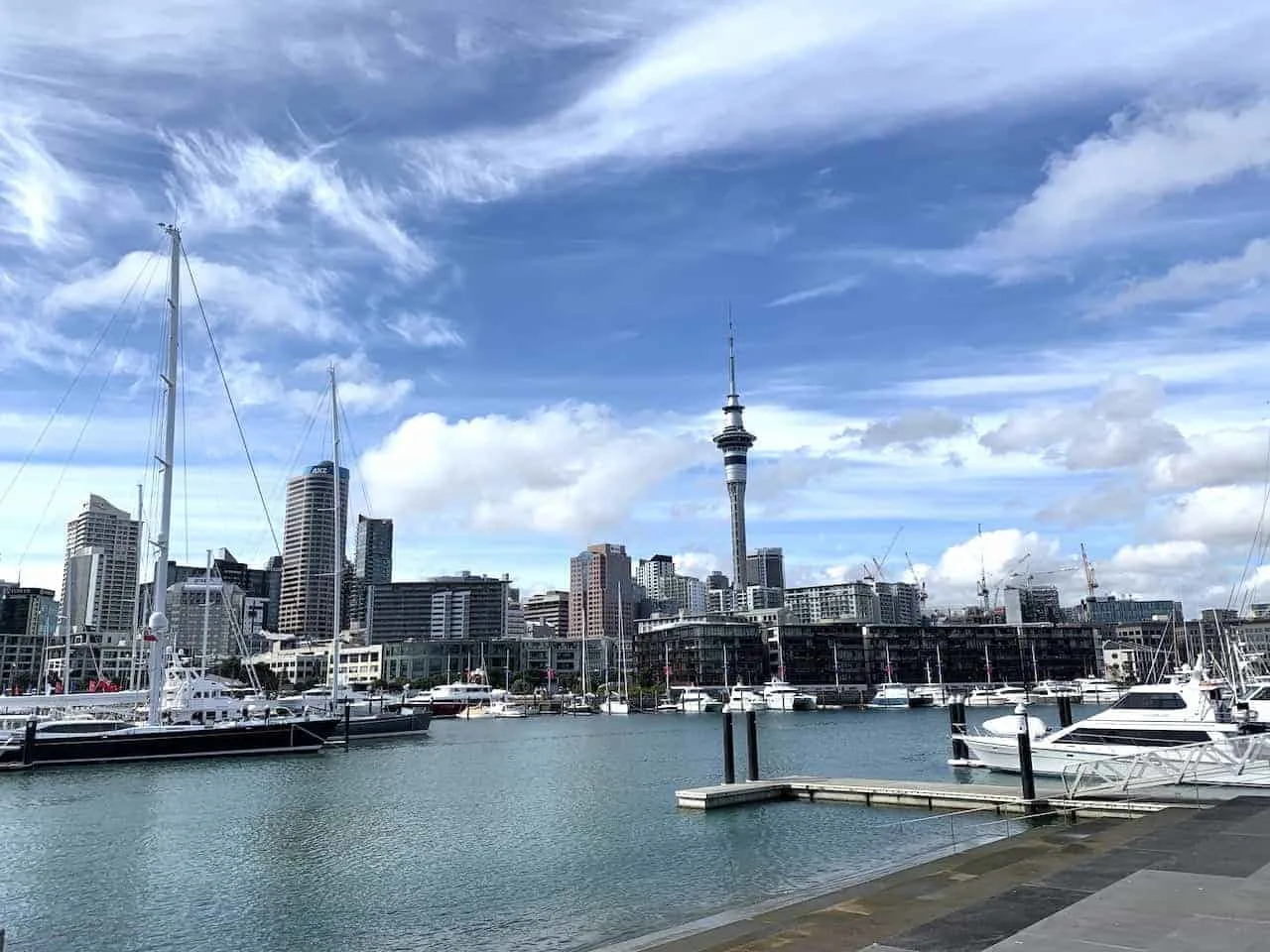 Now that you have an idea of the 7 best walks in the Waitakere Ranges it is time to go do them for yourself! If you have any questions feel free to write them in below.
Also don't forget to check out some of the other New Zealand guides I have up on the site!
Some of the travel guides currently up on the site include: