The big debate when planning a New Zealand trip is whether to do the North Island, South Island or a combo of the two. Since I had a month to spare for my trip, I was able to do a little bit of everything from North to South but I know that will just not be the case with everyone.
While many people may skip the North Island when planning a trip to New Zealand, I can confidently say that both the North and South islands deserve a visit – whether that be on one long trip or a couple shorter ones.
This guide in particular will go over a 10 day New Zealand North Island itinerary (as well as how to cut it done to 7 days) and walk you through all you need to know when planning that trip of a lifetime.
* Affiliate Disclosure: This post may contain affiliate links, which means I may receive a commission if you make a purchase through the links provided, at no additional cost to you. Thanks for supporting the work I put into TripTins!
A Complete New Zealand North Island Itinerary (7-10 Days)
Before jumping into the details, I wanted to lay out a few important things to know and take under consideration for this itinerary in particular.
» I HIGHLY recommend renting a car for your time throughout New Zealand's North Island. Yes, you could technically rely on busses, taxis, etc. but if you want to have the liberty to do what you want, when you want, a car is the way to go.
There is little chance I would have been able to complete this itinerary without my own car. If you do rent a car, plan on picking up from Auckland airport and dropping off at Wellington airport.
→ Be sure to check out Rentalcars.com when it comes to renting a car in New Zealand. The site will show you car options & prices from a variety of companies. This ensures that you will be able to choose the perfect car (and deal) for your trip to the country.
» Going off of the driving subject – unlike many countries in the world, New Zealand drives on the left hand side of the road. That means everything is opposite to how one would drive in the US for example.
If renting a car please read through the Driving in New Zealand guide to get you prepared for the roads.
» Assume that day 1 is a full day – either arriving early AM or the night before. Similarly, day 10 would be nearly a full day as well depending on when your flight is back home.
» You can combine this 10 day New Zealand North Island itinerary with the South Island as well. If that is the case, you will continue onto the South Island by using the inter-island ferry between Wellington and Picton.
→ Check out this New Zealand South Island itinerary & longer New Zealand North & South Island itinerary
» This itinerary is very outdoors focused. If you are not someone who wants to get out there and see/do the vast nature that New Zealand has to offer, then this itinerary may not be for you.
» I touched on this in #1 but the trip will start in Auckland and will end in Wellington. Depending on flight availabilities you may need to fly back to Auckland at the end of the trip before heading back home.
» Lastly, read up on the 21 Helpful New Zealand Travel Tips before heading out. It will cover many useful things to know when traveling to NZ.
» Here is the high level itinerary for this 7-10 day trip. Further below you will be able to see day by day details behind it all.

7 Day Itinerary: Auckland (1 day), Waitomo (1 day), Rotorua (2 days), Taupo (1 day), Drive to Wellington (1 day), Wellington (1 day)

10 Day Itinerary: Auckland/Waitakere (2 days), Waitomo (1 day), Rotorua (3 days), Taupo (2 days), Drive to Wellington (1 day), Wellington (1 day)
New Zealand North Island Itinerary 10 Days Map View
The map shown below shows the 10 day New Zealand North Island itinerary starting in Auckland and ending down in Wellington.
I pin pointed down the places where you will be staying the night as well as starring some of the day trips you will take from those cities.
As you go through the itinerary you will be able to see in more detail what every activity or attraction is within the cities throughout the trip.
Detailed New Zealand North Island Itinerary
Below you will find a detailed guide for what exactly you will be doing on a day to day basis. Each day gives you a good overview of what to do and what to expect along the way, with some high level logistics of the itinerary.
If you want more details for any given day, you can click on the relevant New Zealand Guides found throughout the page. These guides will go into greater detail and give you everything you need to know about a city or attraction.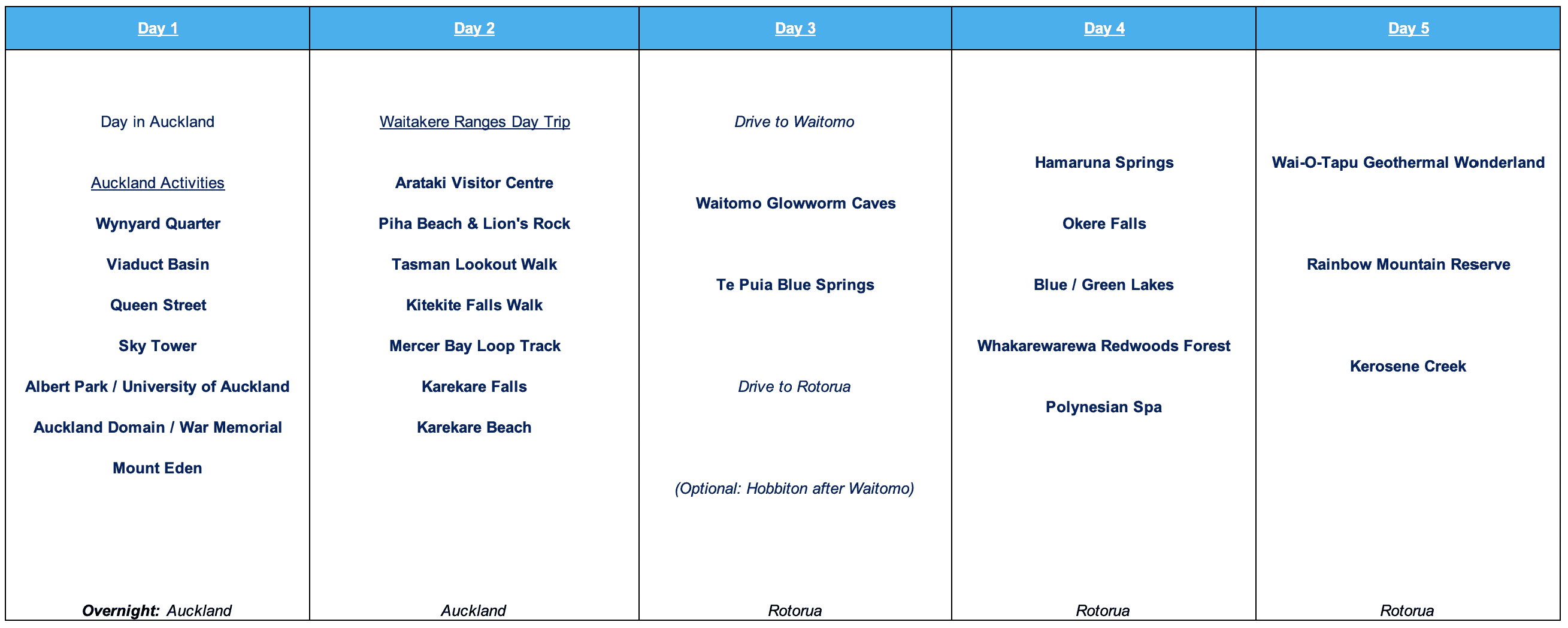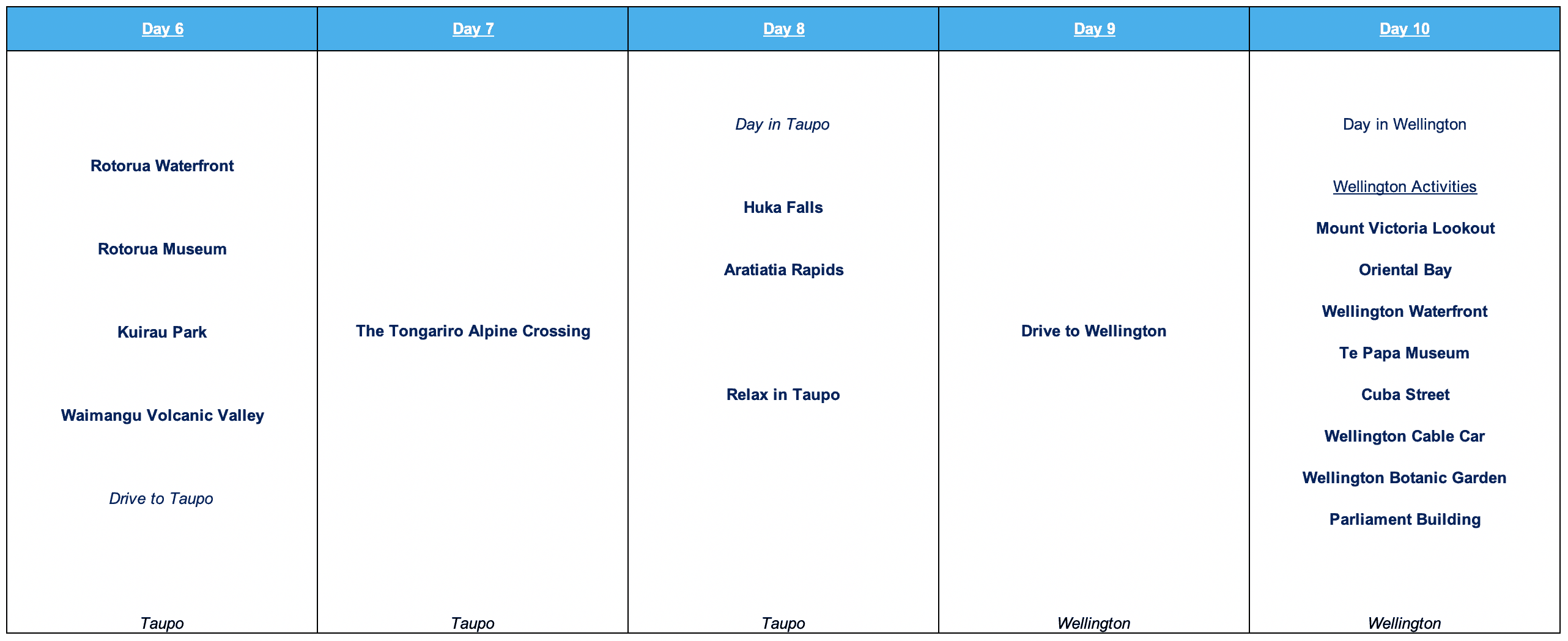 Day 1 – Auckland
Arriving either the previous night or earlier on day 1, your first day will be focused in on the city of Auckland. Spending a day exploring one of New Zealand's major cities will be a great way to get over the jet lag and see what the NZ city life is all about.
Auckland is a very walkable city and you can spend several hours doing a self-guided walking tour to many of the major sites (getting to/from Mount Eden at the end of the day, you can opt for a taxi or quick Uber ride).
If you do not have a rental car just yet (you could choose to start your rental car on day 2 instead), you can opt to take a taxi, Uber, or bus (easy and much cheaper!) to get from the airport to the city center.
During my time in the city I visited the following 7 places:
1) Wynyard Quarter
2) Viaduct Basin
3) Queen Street
4) Sky Tower
5) Albert Park / University of Auckland
6) Auckland Domain / Auckland War Memorial Museum
7) Mount Eden → Learn more about the Mount Eden Summit
→ The 1 day in Auckland guide will help walk you through all you need to know about your day in the city.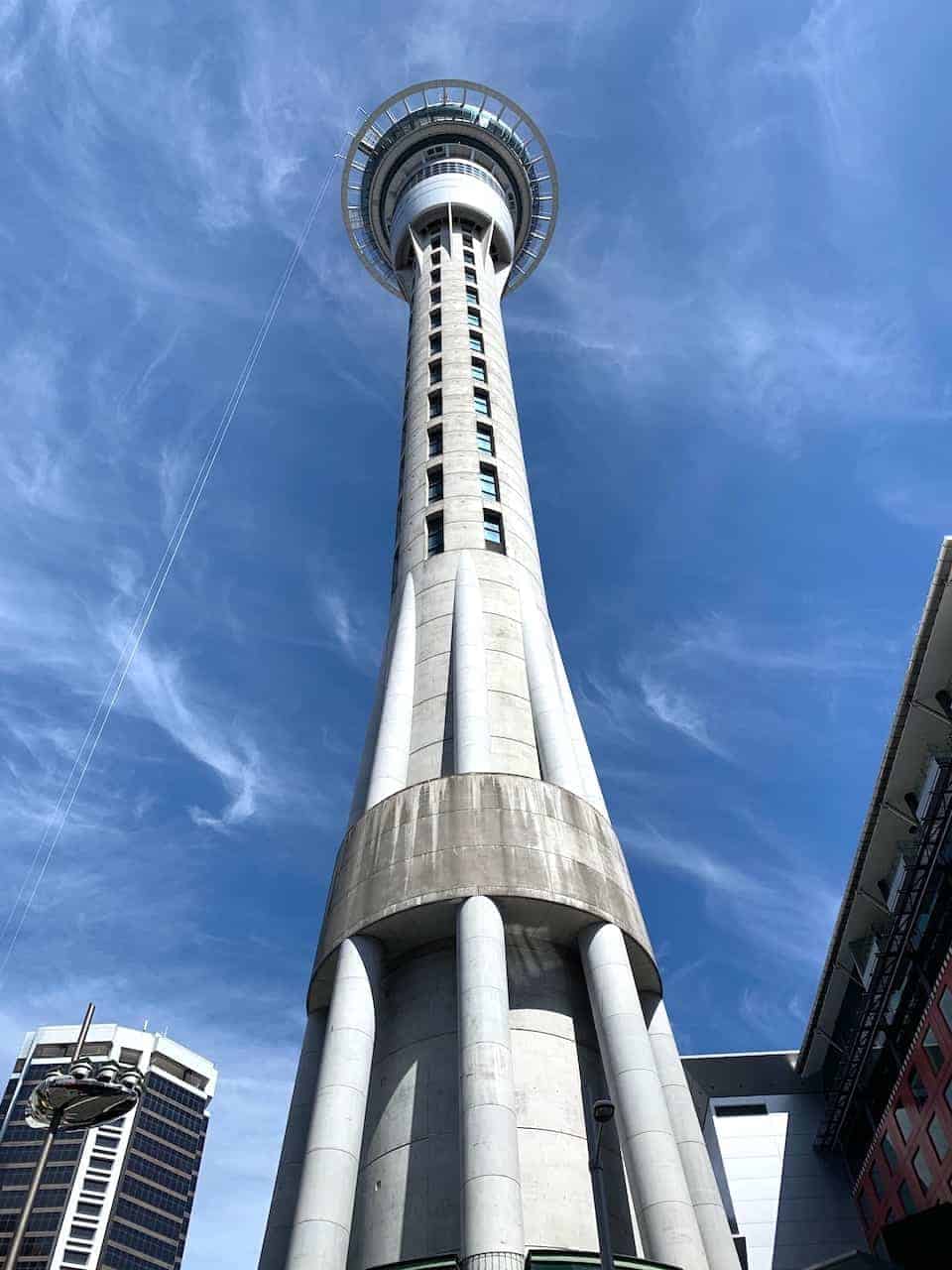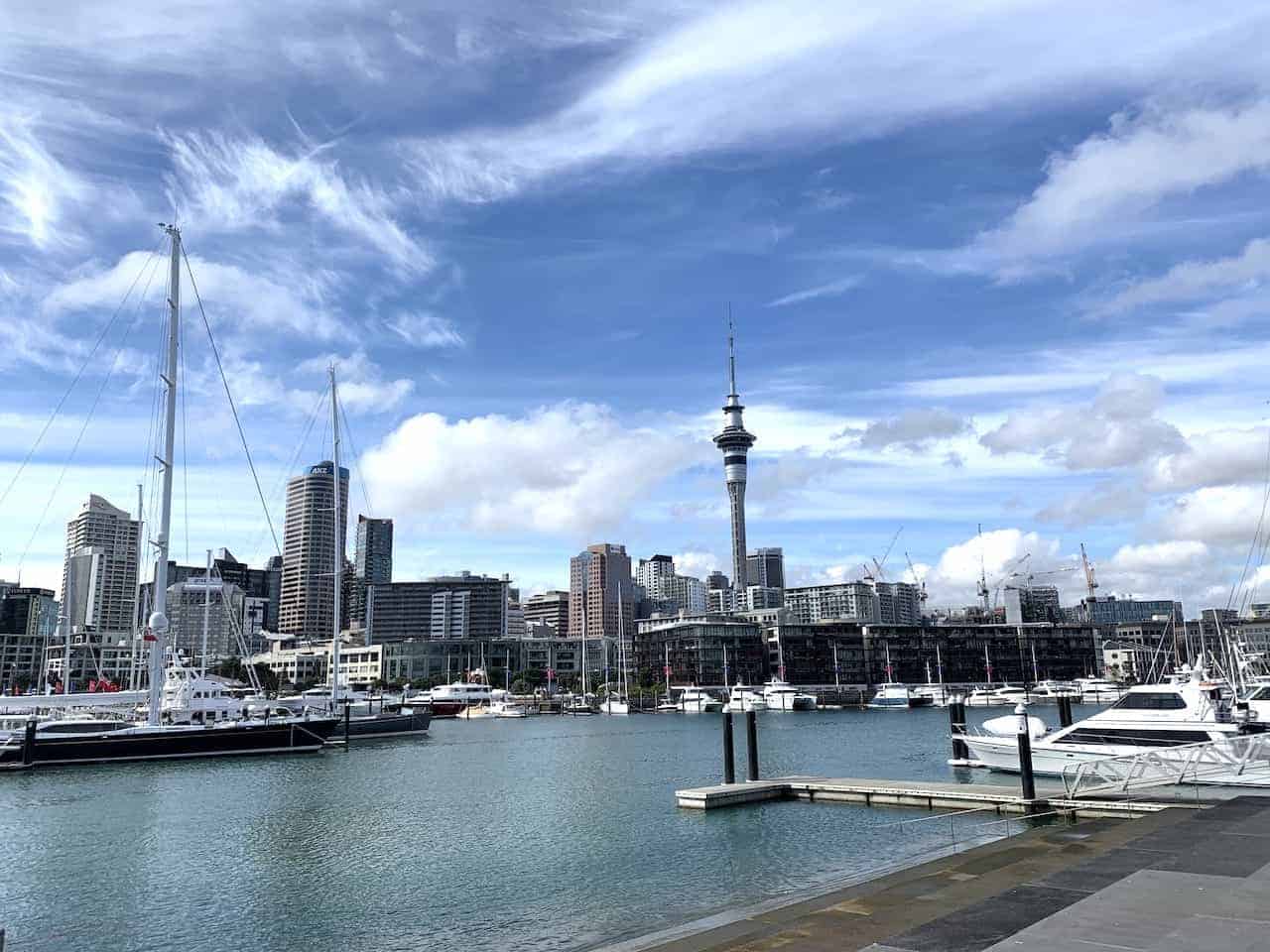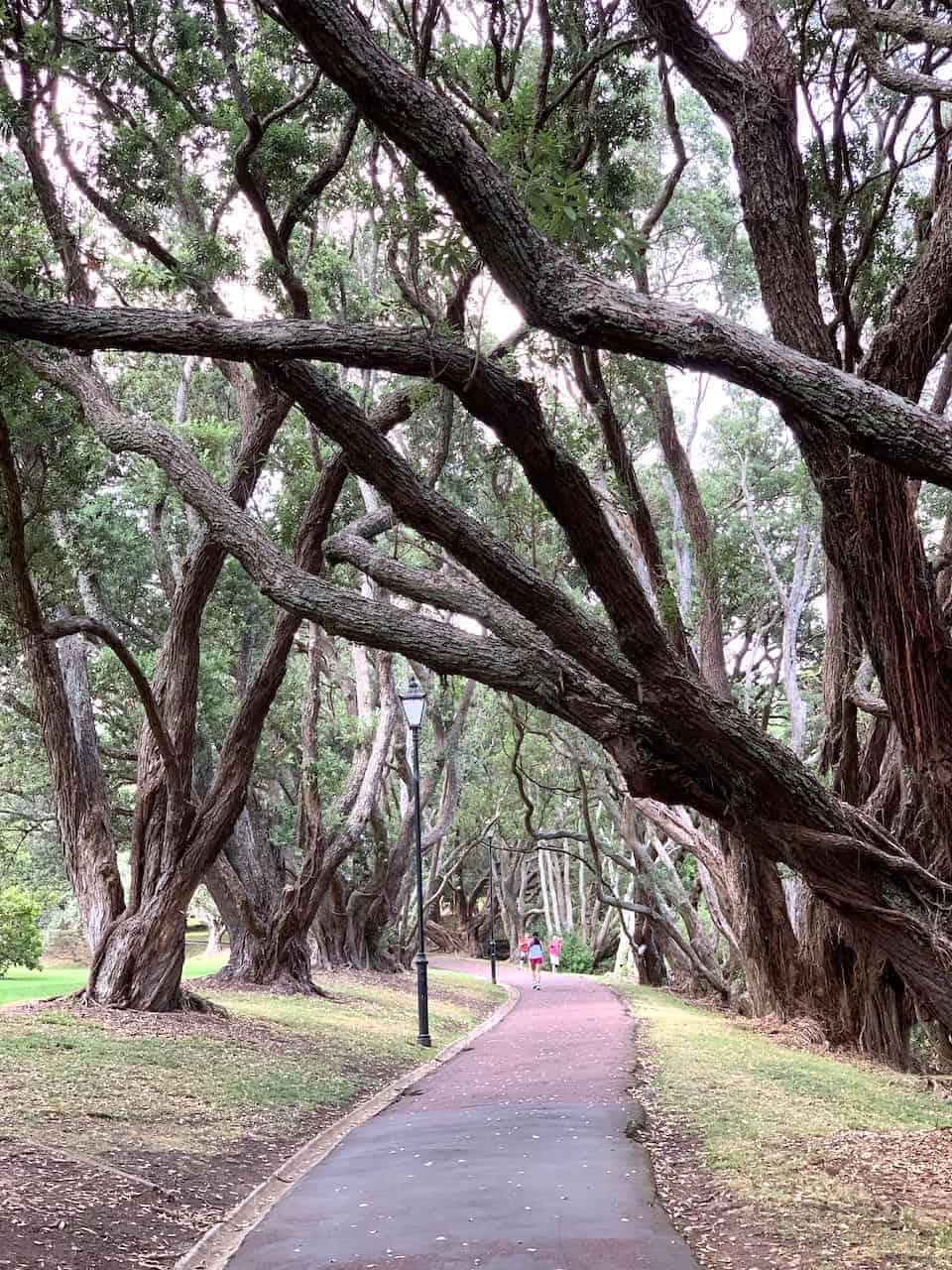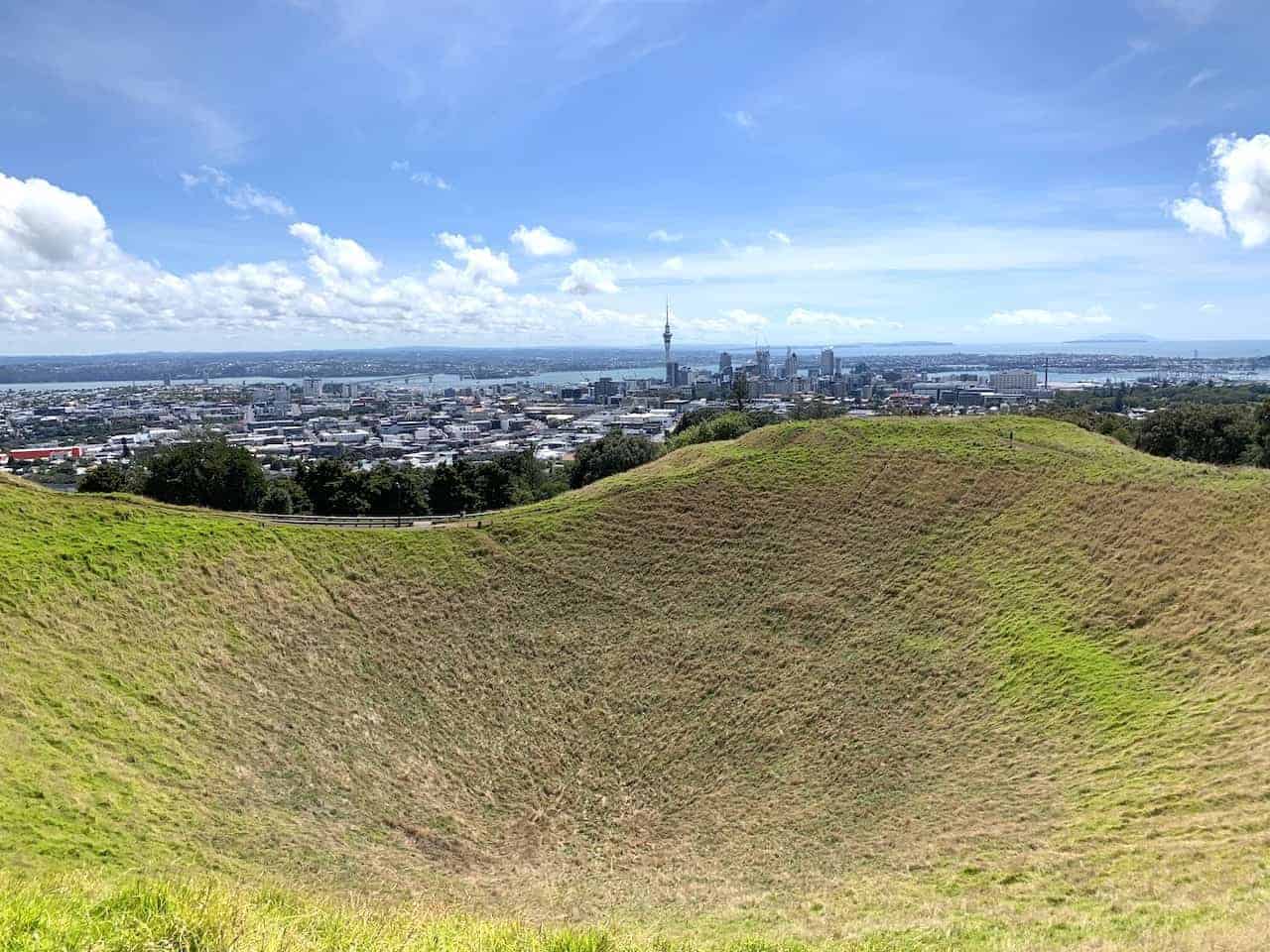 Auckland Hotels (Nights 1 & 2)
Below are some highly rated accommodation options to choose from at some different price points:
Mid Tier
1. Adina Apartment Hotel
2. CityLife Auckland
3. SKYCITY Hotel
Budget
1. Kiwi International Hotel
2. Jucy Snooze
3. Haka Lodge
Luxury
1. Hotel DeBrett
2. Sofitel Viaduct Harbor
3. Hilton Auckland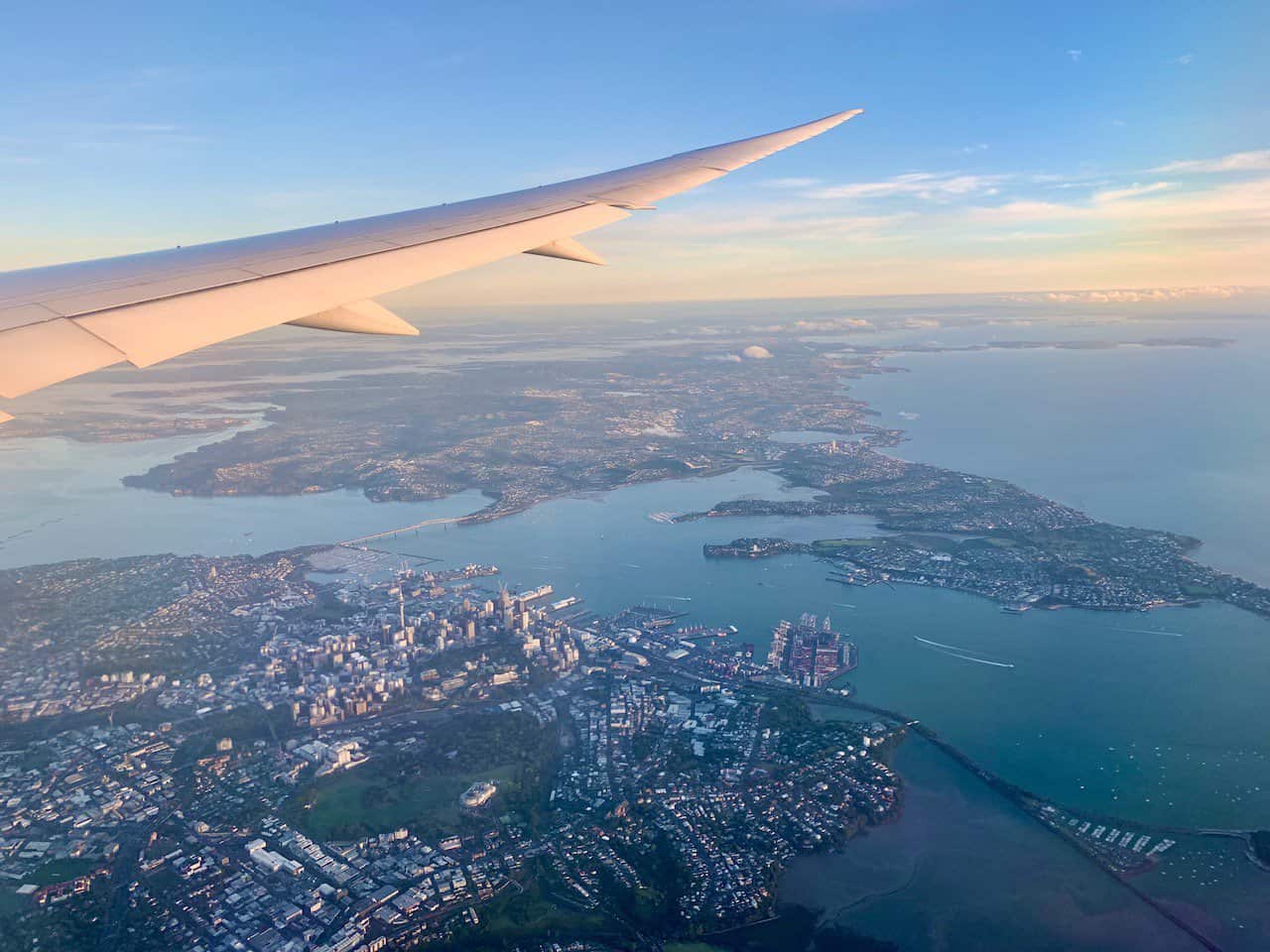 Day 2 – Waitakere Ranges
On your second day in Auckland, you will be able to take a bit of a day trip out of the city and get in touch with New Zealand's nature for the first time as you spend a day exploring the Waitakere Ranges.
→ This guide to the Best Walks in the Waitakere Ranges goes into more detail about each place mentioned
A definite highlight of my time on the North Island, the Waitakere Ranges are full of views, hikes, beaches, waterfalls and much more.
Starting in the morning, grab your car and make the drive to the Arataki Visitor Centre, where you can learn all about the area and get some helpful tips from the staff.
From there it is time to hop back into the car and explore further down below. I was able to see and take part of the following places in the Waitakere Ranges including:
Piha Beach & Lion's Rock
The main landmark of the Waitakere Ranges is Piha Beach & Lion's Rock. Here you will find a black sand beach with plenty of surfers and its massive rock formation jutting out in the middle.
Take some time to walk along the black sand and even hike up the trail to the top of the rock itself.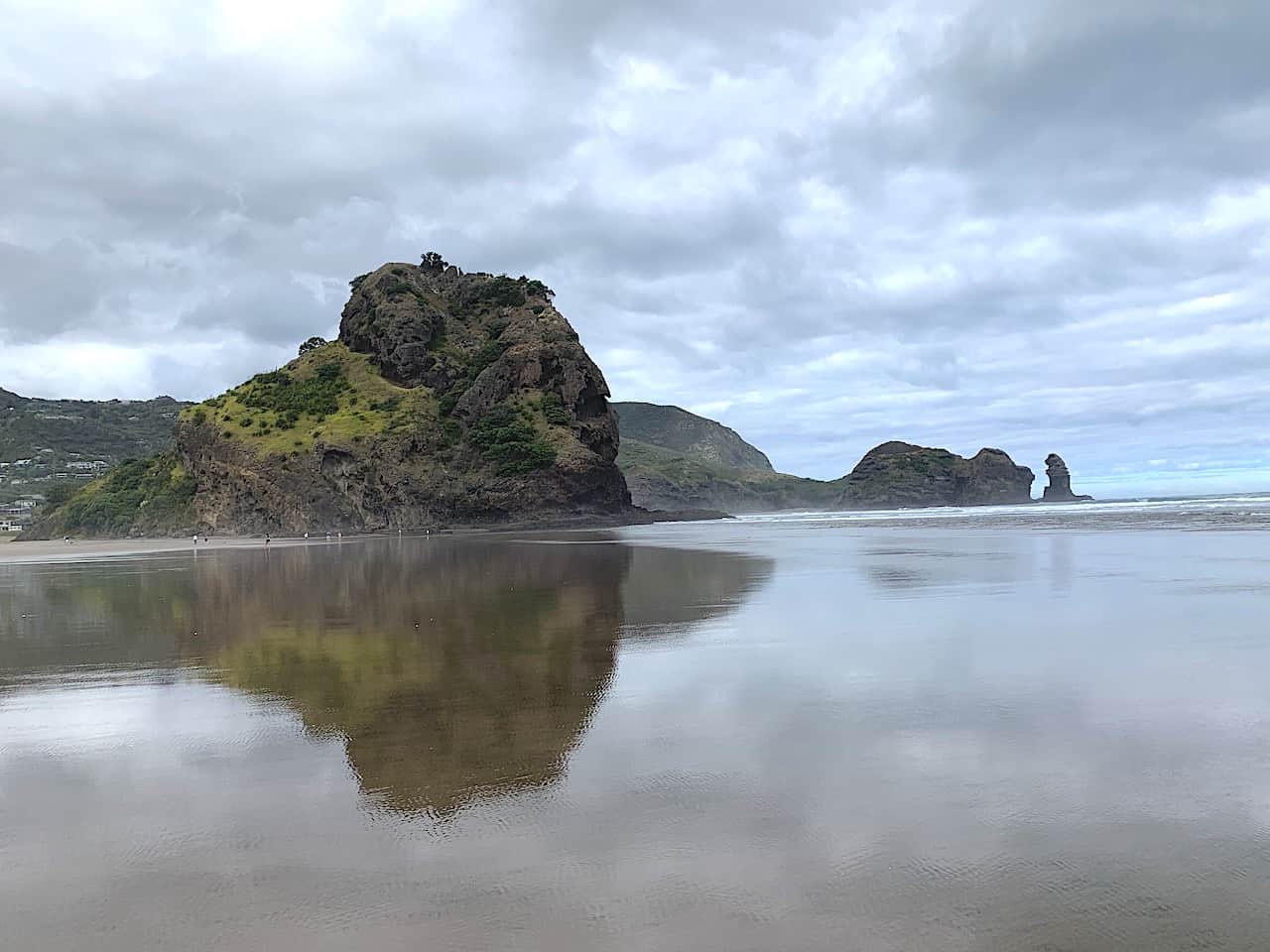 Tasman Lookout Walk
Next up is the Tasman Lookout Walk located on the southern end of the beach. This is just a short 15 minute walk to a viewpoint, where you can see Piha Beach from above.
→ Learn more about taking in the view in the Tasman Lookout Walk Guide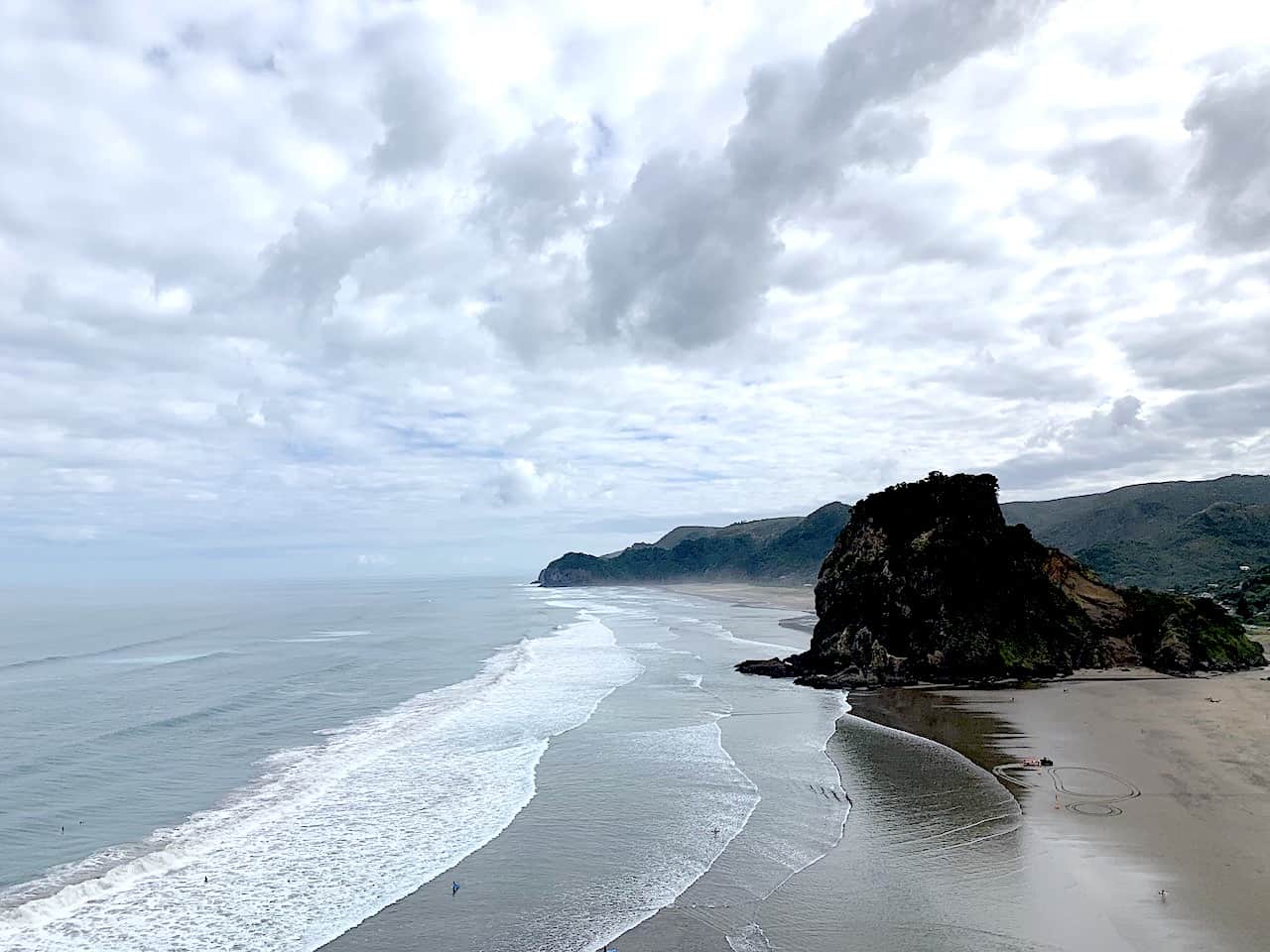 Kitekite Falls Walk
You will also find several waterfalls all throughout the Waitakere Ranges. One of the most famous waterfalls is called Kitekite Falls. From the parking lot, it is about a 90 minute out and back trail through lush forest to see one of the best waterfalls in the region.
Once at the waterfall you can take some time to just relax and enjoy the view. If you are up for it, you can even make the walk to the top of the falls to see the view from above.
→ Learn more in the Kitekite Falls Walk Guide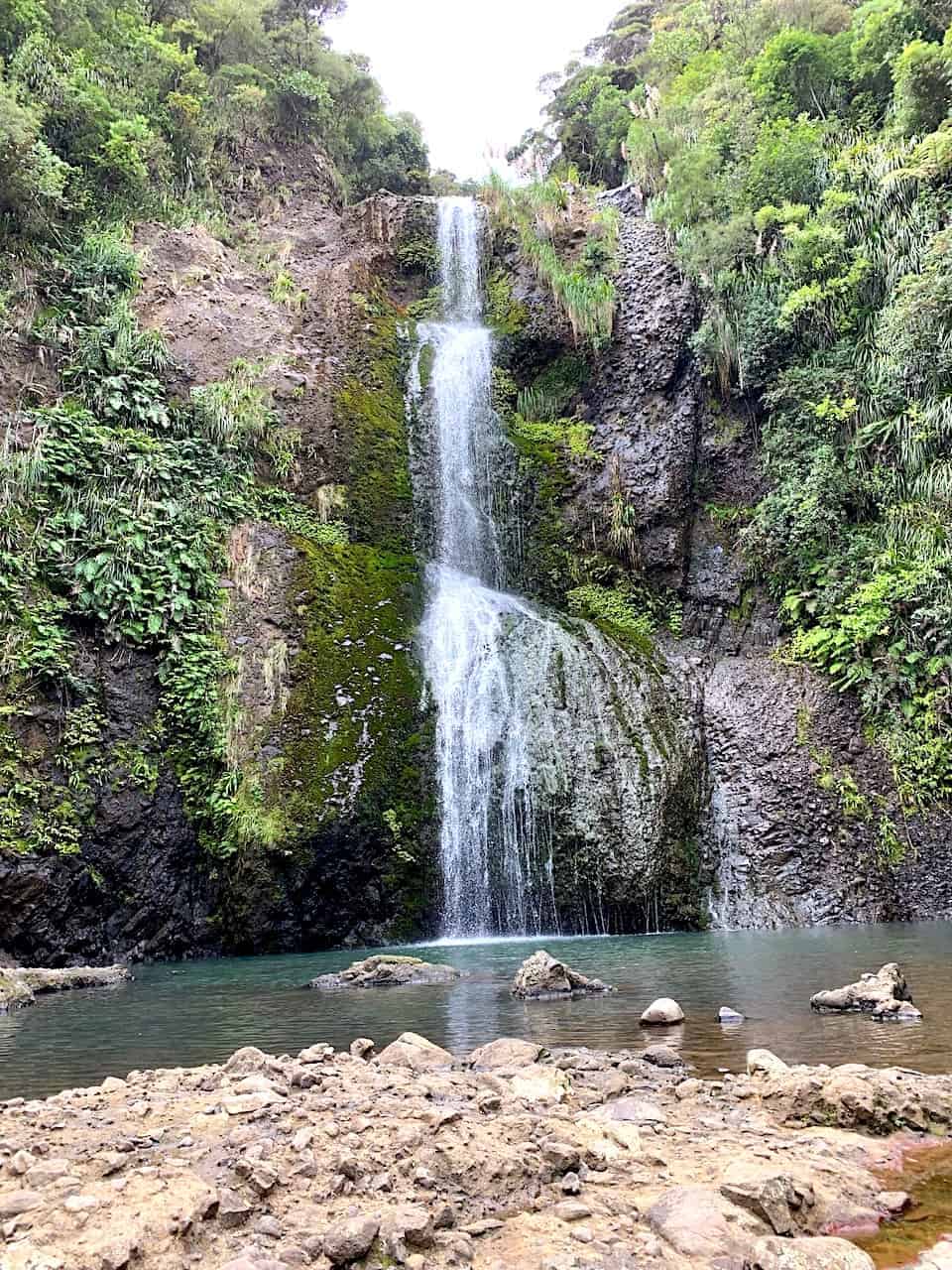 Mercer Bay Loop Track
The Waitakere Ranges are full of cliffs that meet up with the ocean. This is turn makes for some stunning viewpoint areas. One of these is called the Mercer Bay Loop.
Here you will find a 30-45 minute trail that brings you along the cliffs edge as you see the ocean down below.
→ Learn more about the experience in the guide to the Mercer Bay Loop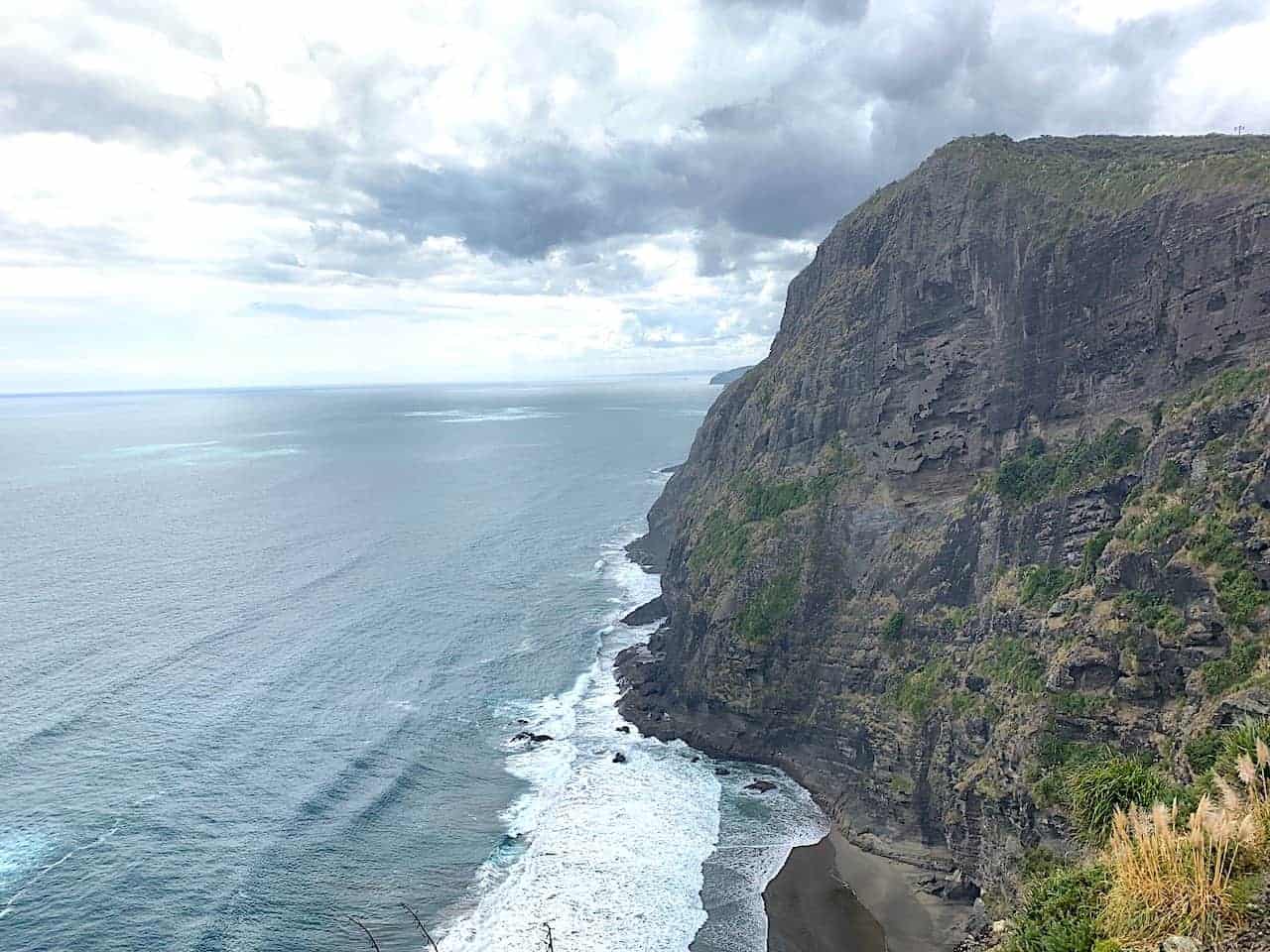 Karekare Falls Walk
A second waterfall that is worthy of a visit is Karekare Falls. This is a shorter trail from the roadside, and should take just 5 or so minutes to reach this beautiful waterfall.
→ Learn more about the waterfall and the beach (more on that next) in the guide to Karekare Falls & Karekare Beach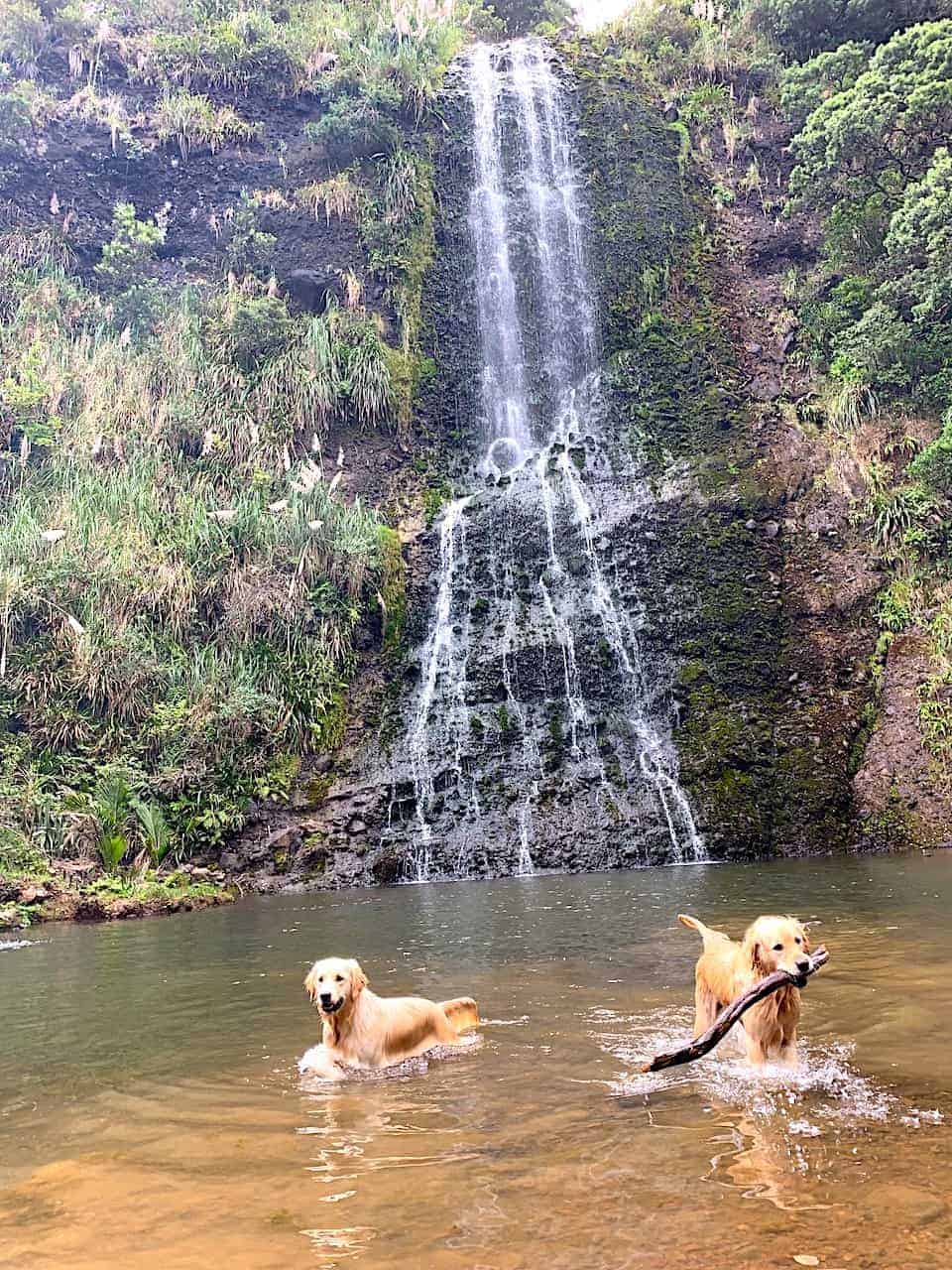 Karekare Beach
You can end the day at the much quieter (but just as beautiful) Karekare black sand beach. It is a pleasant walk from the parking lot to the beach, where you can enjoy your last moments in the Waitakere Ranges before calling it a day.
At day's end, make the curvy drive back up to Auckland, where you can spend you second (and last night) in the city.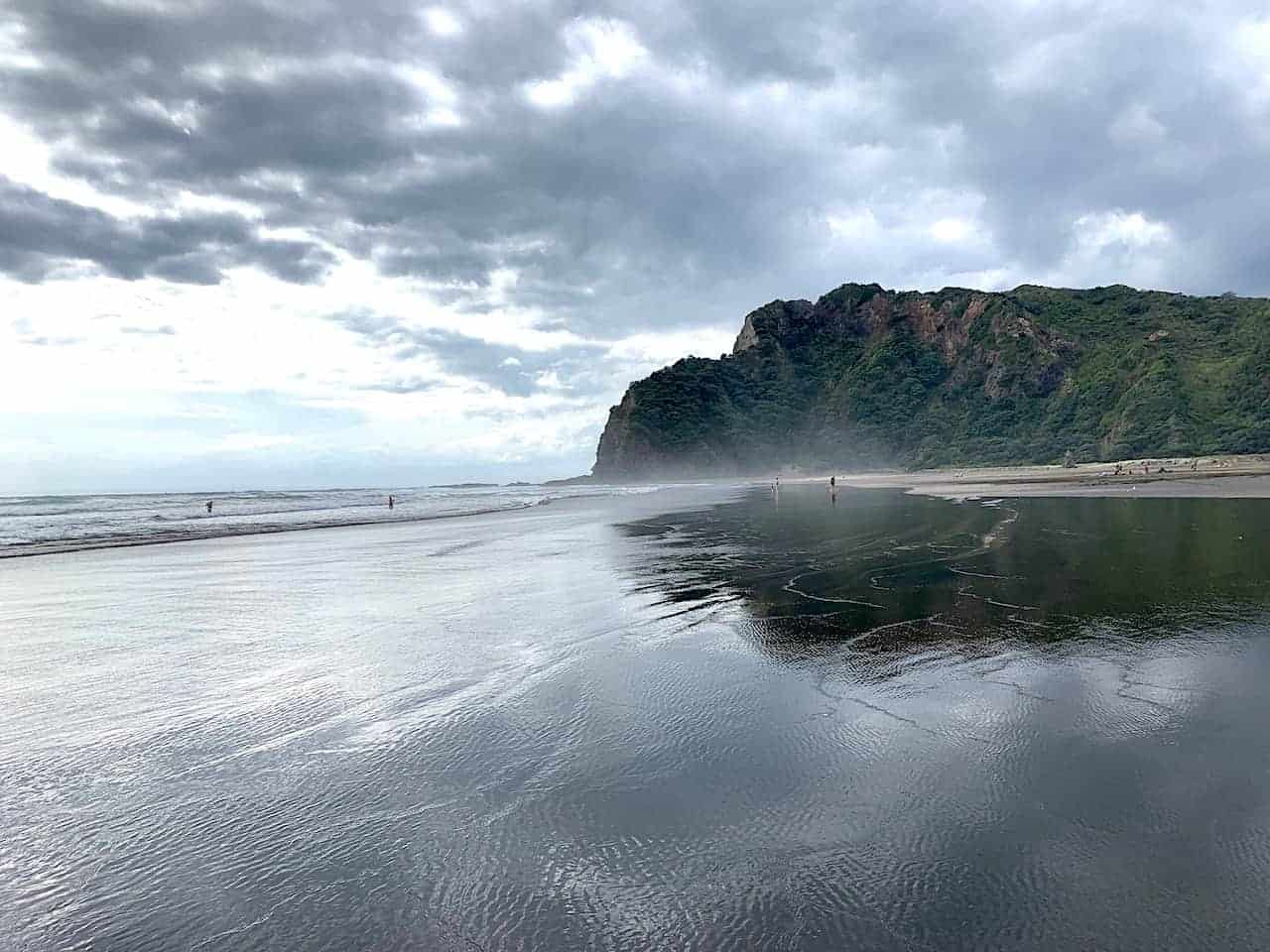 Day 3 – Waitomo & Blue Springs
It is now time to head out of the city and off to Rotorua. However, before getting there, you will have a couple awesome stops along the way. First head down to the Waitomo Glowworm Caves.
Known to be one of the best glowworm spots in the country, Waitomo offers several different experiences to take part of to see the glowworms (insect larvae that glow up in the darkness).
I opted for the 3 hour Black Labyrinth tubing experience of the cave but that would require a bit earlier of a wakeup if you don't want to get to Rotorua too late in the day. They also offer simple 45 minute walks/boats through the caves that still offer the great glowworm views.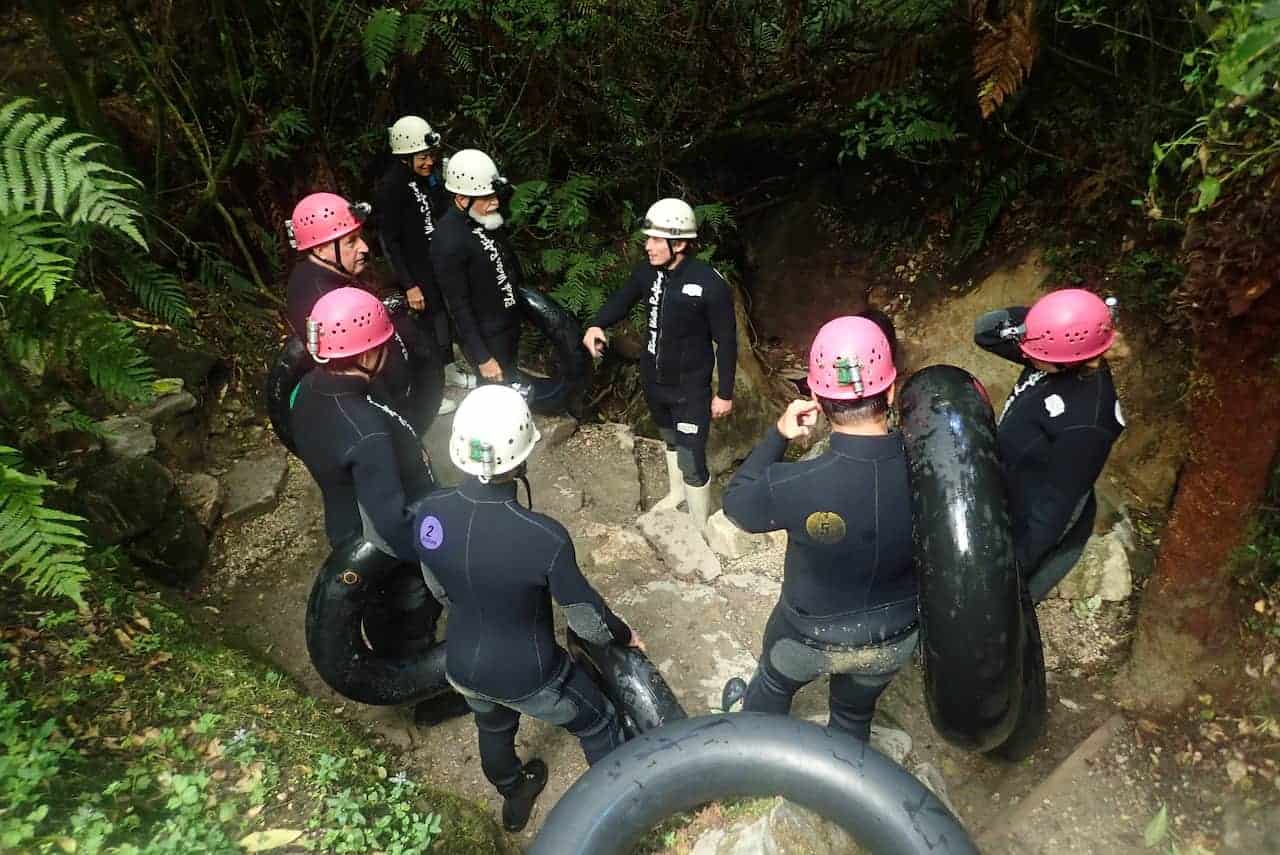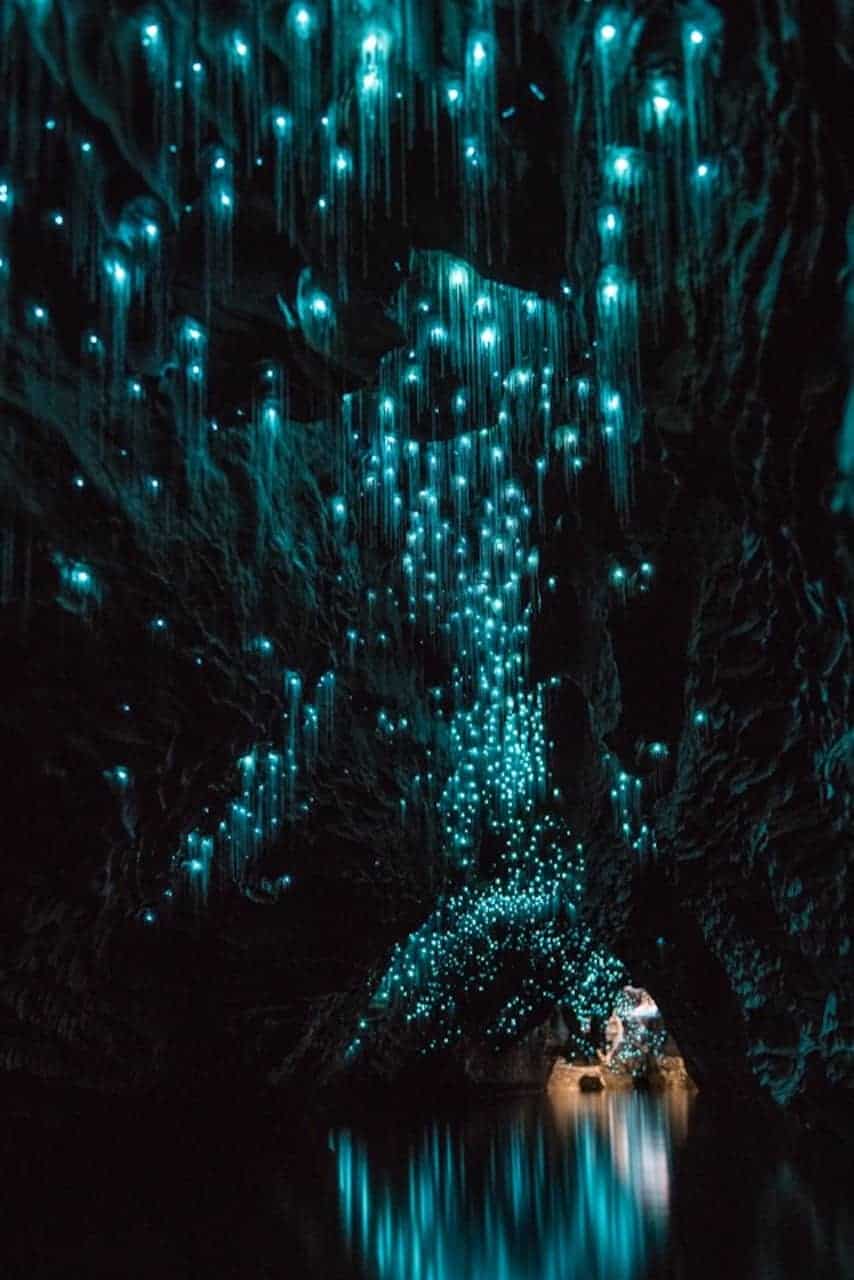 After checking out the glowworms, hop back into the car for a 60-90 minute drive and make the stop at the Te Waihou Blue Springs.
This free attraction is well worth the visit as you get to see the crystal clear blue springs that produce 60%+ of New Zealand's bottled water.
Head to the Blue Spring Leslie Road Carpark, where you can make the 15 minute walk and get to stroll right alongside the springs before turning back around and to the parking lot. After seeing the glowworms and Blue Springs, it is off to Rotorua for the next couple days!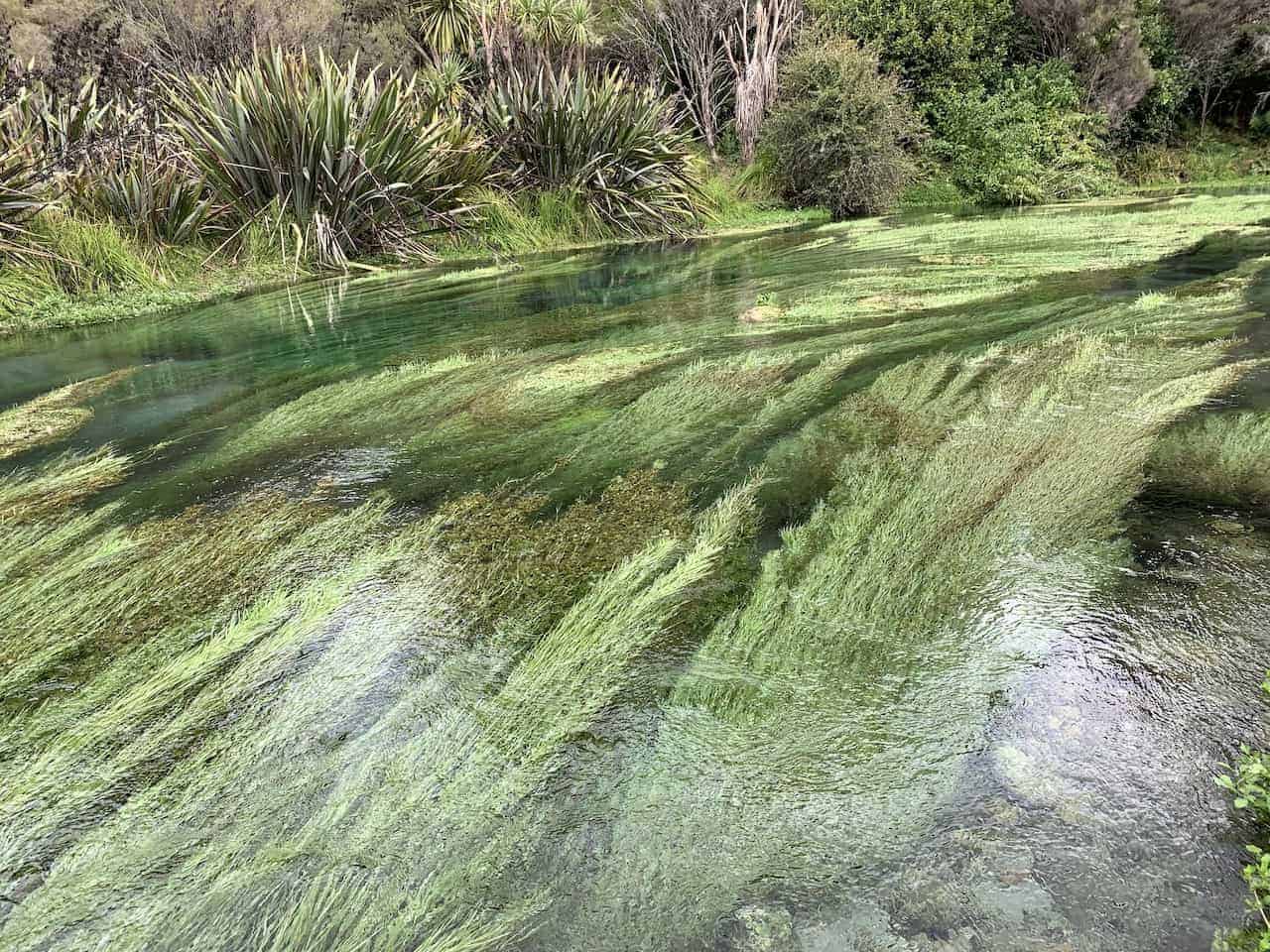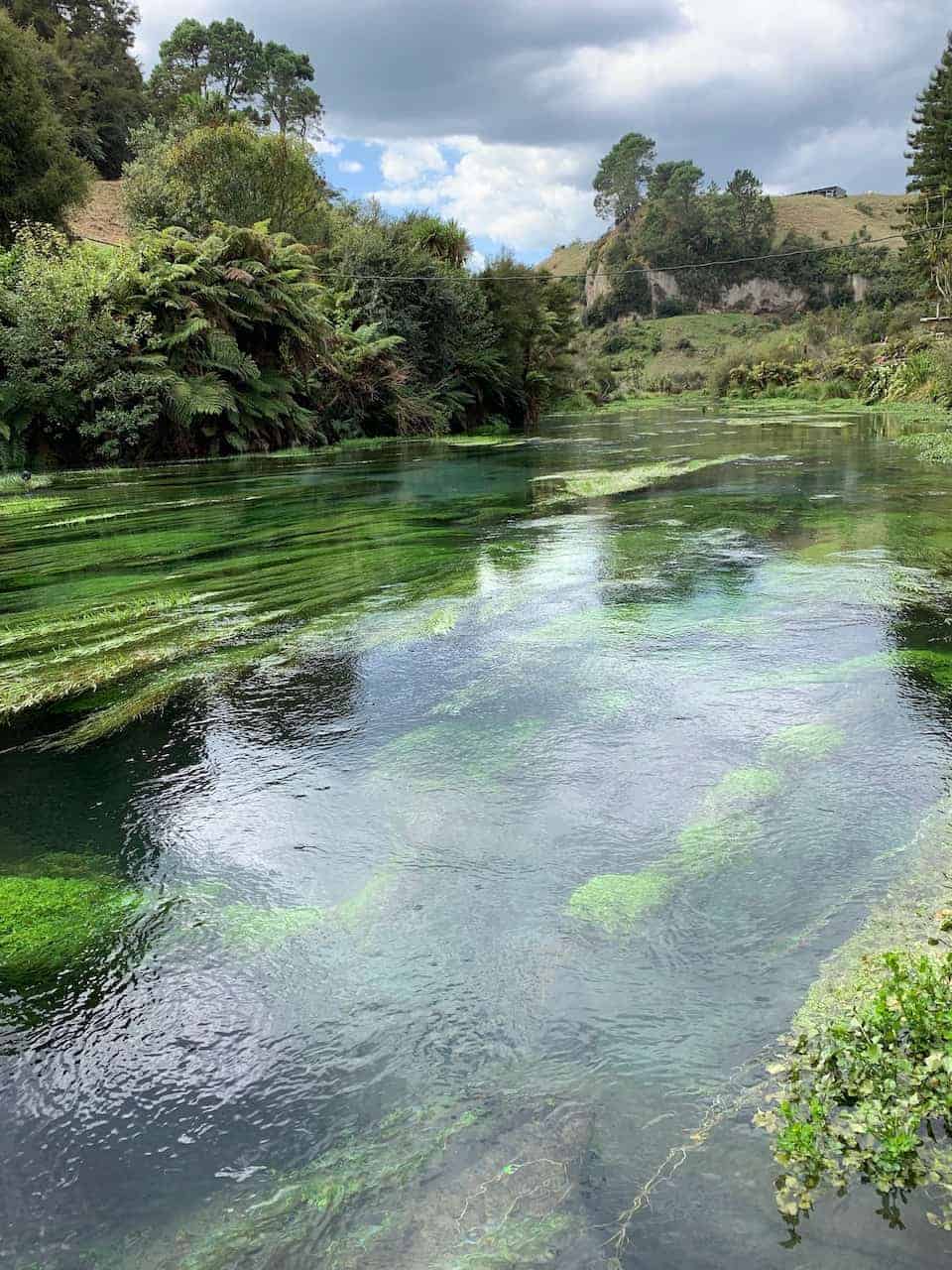 Note: many people also head to Hobbiton after their glowworm experience. As I was not so interested in the site, I decided to skip it and added in the Blue Springs instead.
However if you are a big fan of Hobbiton, you can opt for that post Waitomo and before heading to Rotorua.
Rotorua Hotels (Nights 3,4,5)
Rotorua offers a variety of options for its visitors – everything from budget backpacker friendly to high luxury. No matter what you are looking for there will be an option for you. Below are some highly rated recommendations based on price range.
Budget
1. Rotorua Central Backpackers
2. YHA Rotorua
3. Fairy Springs Motel
Mid Tier
1. Quest Rotorua Central
2. Sport of Kings Motel
3. Silver Fern Rotorua
Luxury
1. Peppers on the Point
2. Black Swan Lakeside Boutique Hotel
3. Solitaire Lodge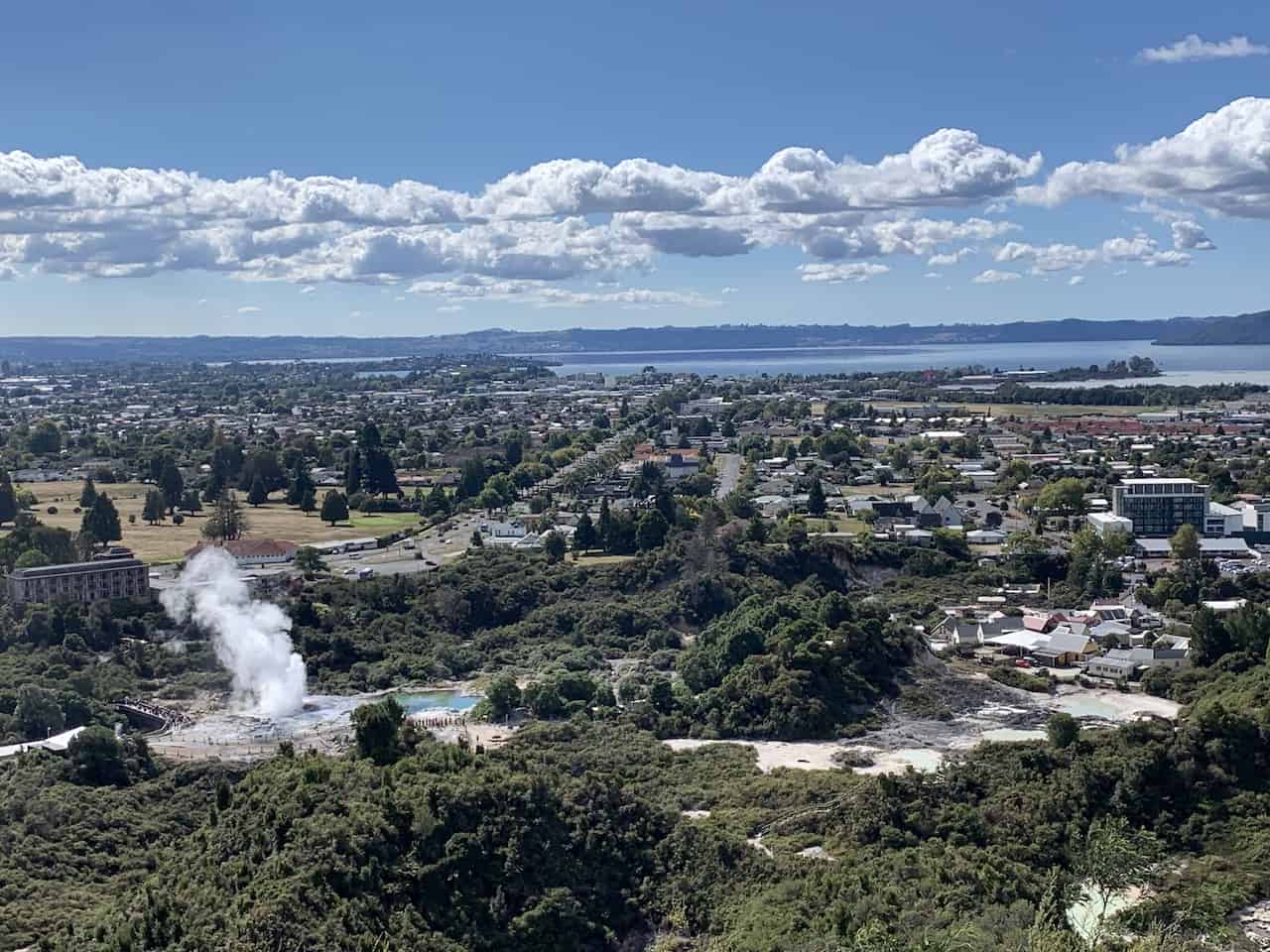 Day 4 – Rotorua
For the next three days, you will get to spend your time in and around the city of Rotorua and get up close and personal to some more New Zealand nature.
There is A LOT to do around the area but I narrowed it down to 12 different Rotorua activities to take part of during your time there.
Of course, if you know of some activity that you really want to do or see, you can move things around accordingly. What I have written down below for days 4, 5, and 6 is just an example of what can be done depending on your interests.
Hamurana Springs
For your first day in Rotorua you can make the loop around the lake starting at the Hamurana Springs – another crystal clear water source, at these springs you will actually be able to see the springs pump out water from down below – 1.5M liters per hour!
On top of that you will be able to follow the 30 minute loop trail around the crystal clear river and small redwood forest.
» Learn more in the Hamurana Springs Walk Guide to learn more about your time there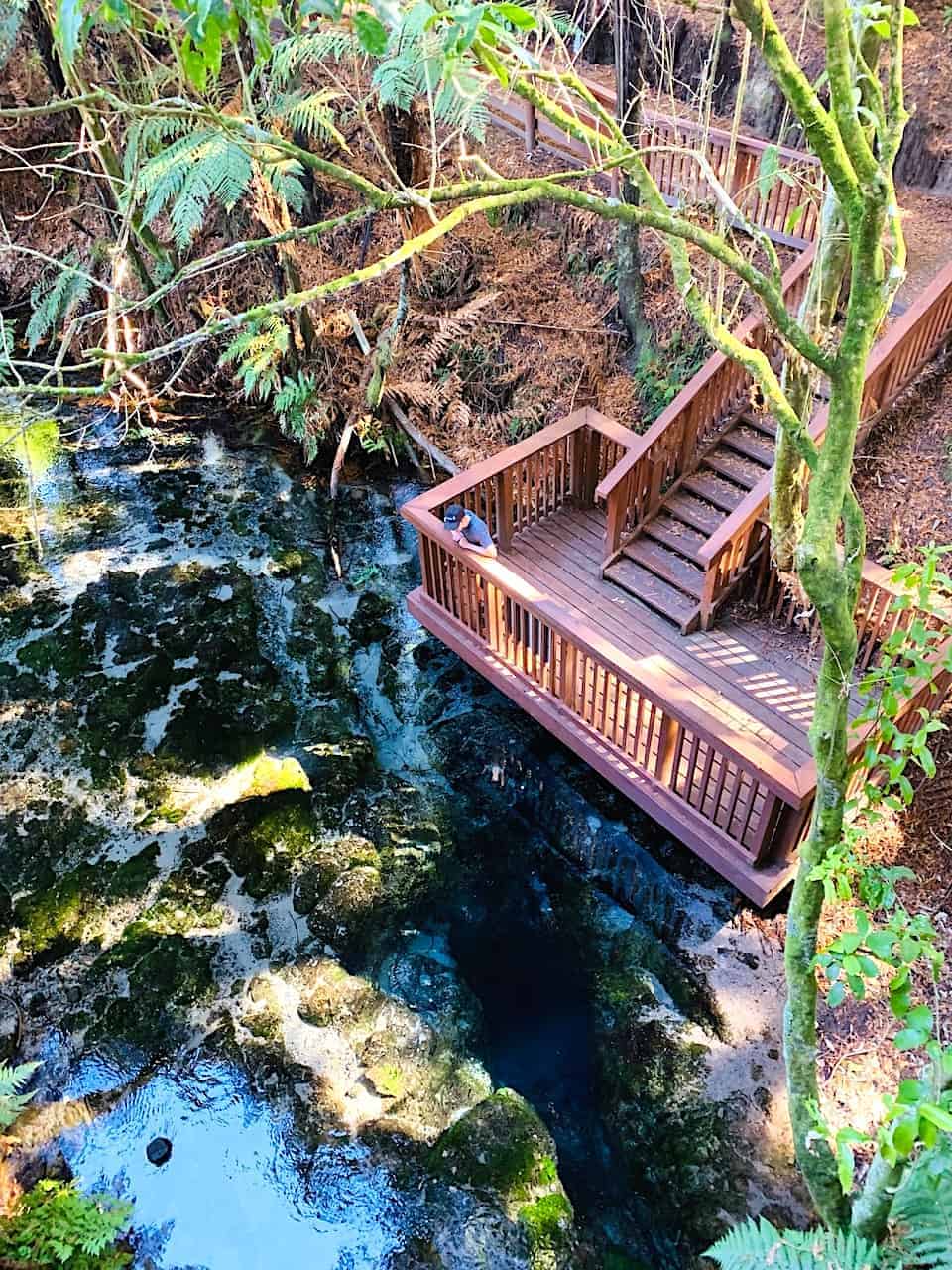 Okere Falls
Next up you can visit Okere Falls, where the highest commercially rafted waterfall in the world is located at 7 meters high! Take the short walk to the viewing point and watch those rafters go over.
» Learn more in the Okere Falls guide that goes over how to take part of the experience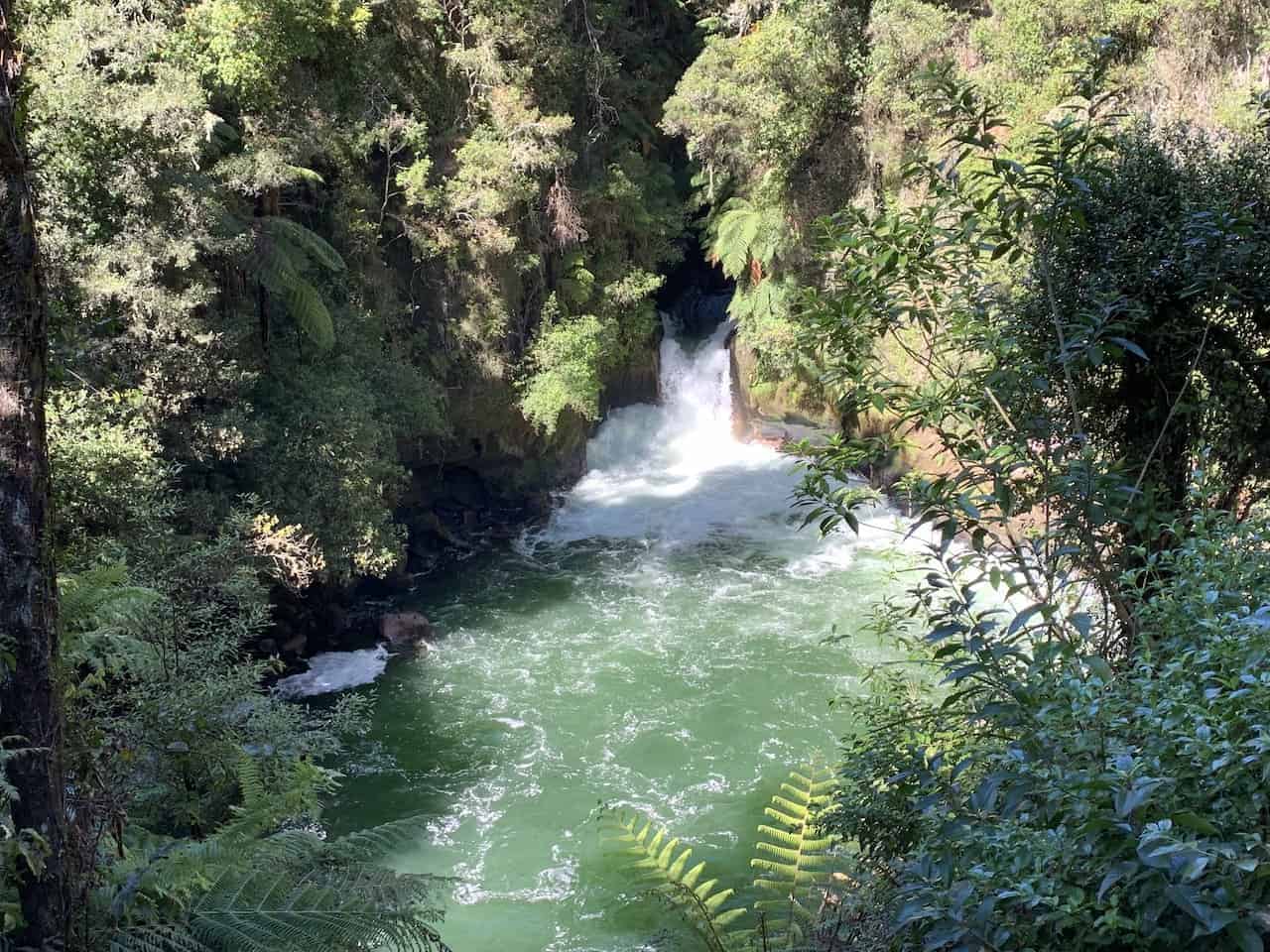 Blue / Green Lakes
Continue the drive to the Blue / Green Lakes (aka Lake Tikitapu and Lake Rotokakahi ). Here you will find a perfect viewing point to see both of them from one place.
Depending on whether the sun is out, you will really be able to see the incredible color difference between the two.
⇒ Learn more in the Blue & Green Lakes Lookout Guide

Redwoods Forest
Next up head to the famous Whakarewarewa Redwoods Forest. You can take part of several options here – either one of the hiking trails, the treewalk, or mountain biking. Learn more in the Rotorua Trails Guide up on the site.
Polynesian Spa
After a day exploring all that Rotorua has to offer, it is time to hit the spa. At the famous Polynesian Spa, you can take part of several spa offerings which will surely include some time at one of the geothermal pools.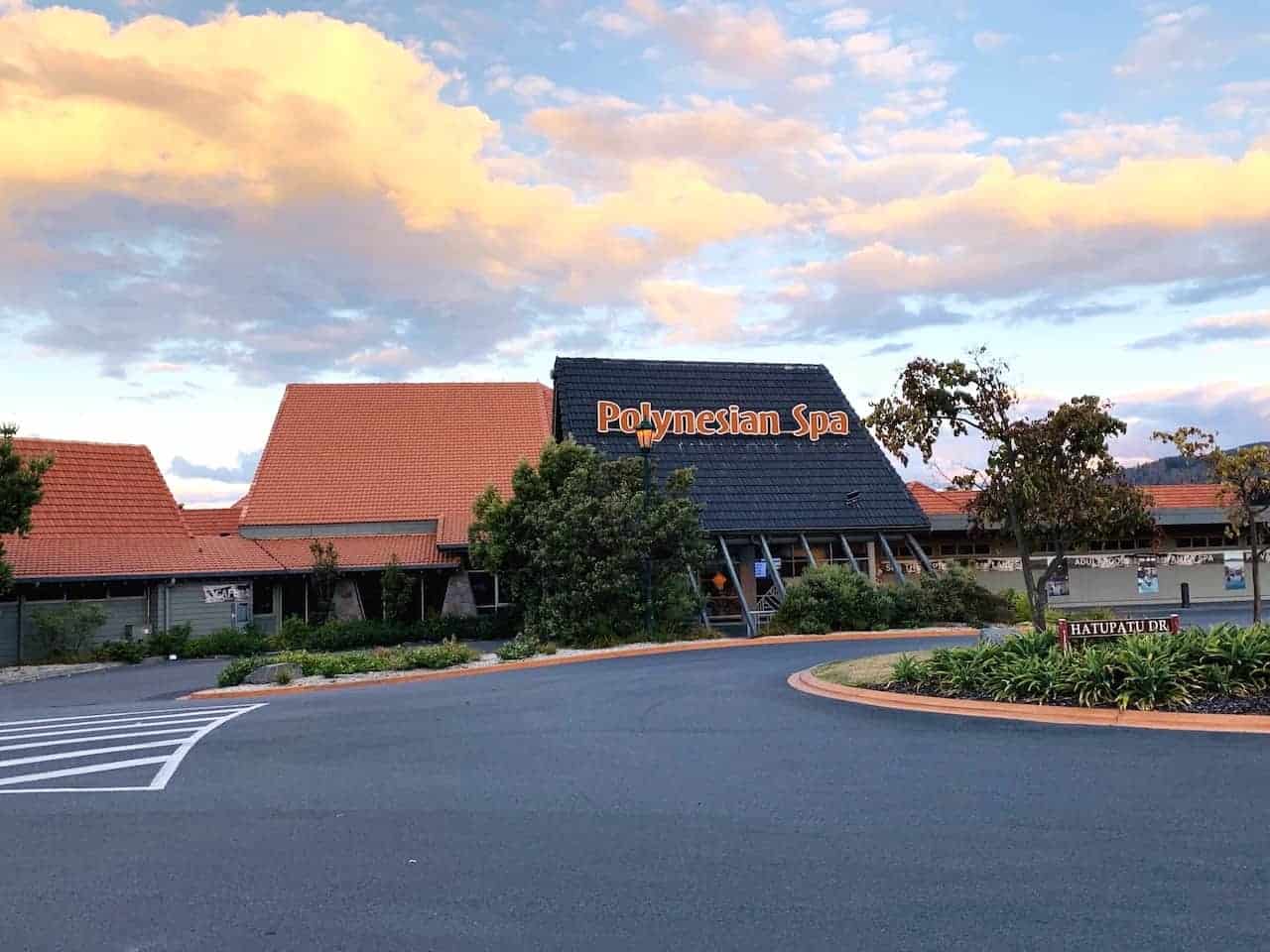 Day 5 – Rotorua
On your second day in Rotorua, you can head south of the city as you get to see firsthand an incredible geothermal park, hike to the top of Rainbow Mountain and take a dip into Kerosene Creek.
Wai-O-Tapu Geothermal Wonderland
Probably the most famous of geothermal areas in the Rotorua region is that of the Wai-O-Tapu Geothermal Wonderland.
Here you will be able to take in a huge area full of different types of geothermal activity – from cauldrons to geysers to mud pools and everything in between. There are a few different walking loops to choose from – anything from 30 to 90 minutes.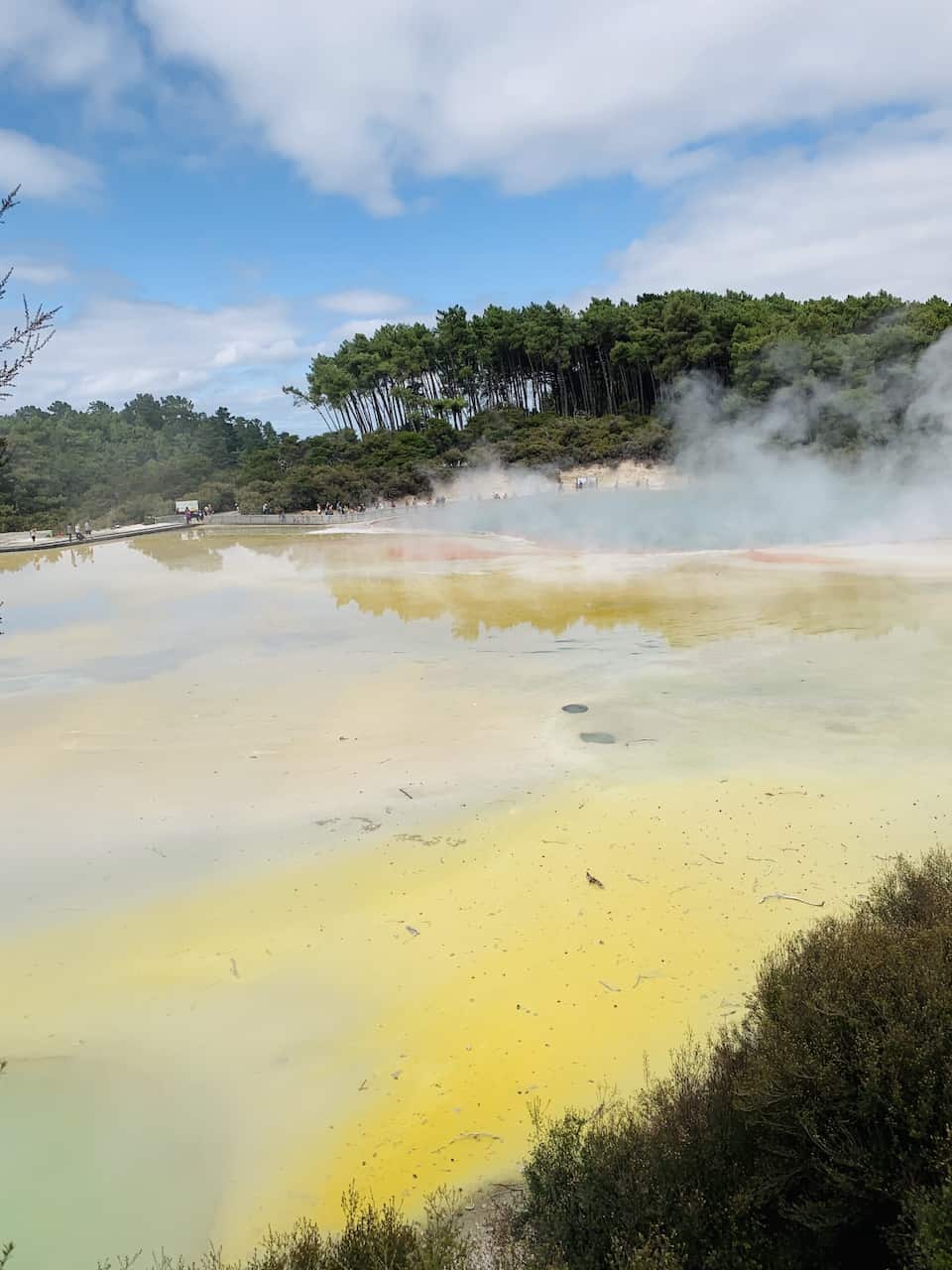 Rainbow Mountain Reserve
After a morning of geothermal activity, it is a quick drive to the Rainbow Mountain Scenic Reserve.
If interested there is a 1.5 hour round trip trail that takes you to the top of the mountain with some INCREDIBLE views of the surrounding area.
I would highly advise doing so if you are up for it. Even if you are not, at least take the quick walk to the bright blue cauldron viewing point towards the beginning of the trail.
→ Learn more in the Rainbow Mountain hiking guide up on the site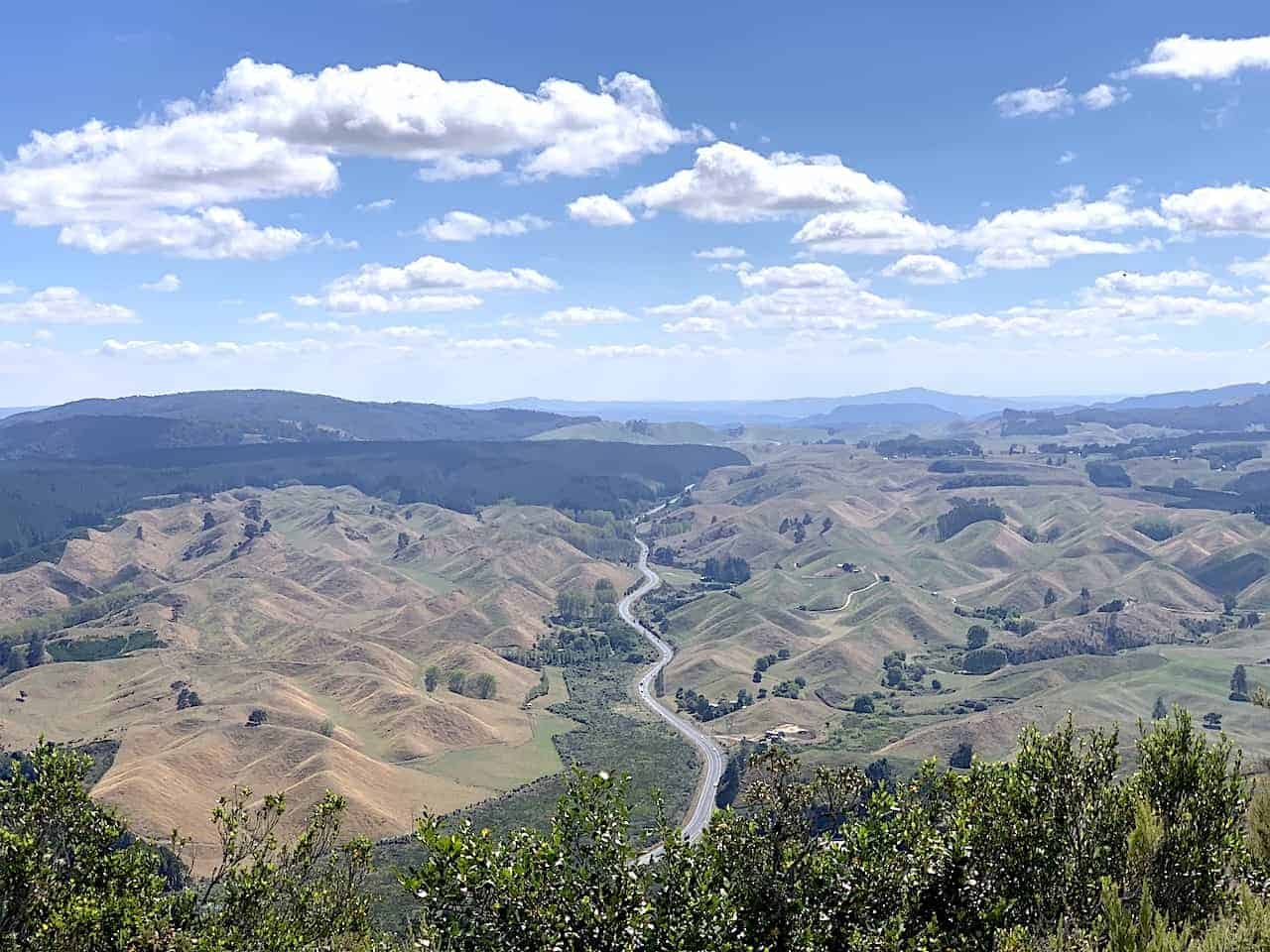 Kerosene Creek
Now that you have had a morning of geothermal activity and an afternoon of hiking, it is time to relax for a bit. While the previous day's relaxation was at a spa, you can now go to a completely natural one instead.
Kerosene Creek is a free hot springs river, where you can jump in and soothe those muscles after a day of exploring.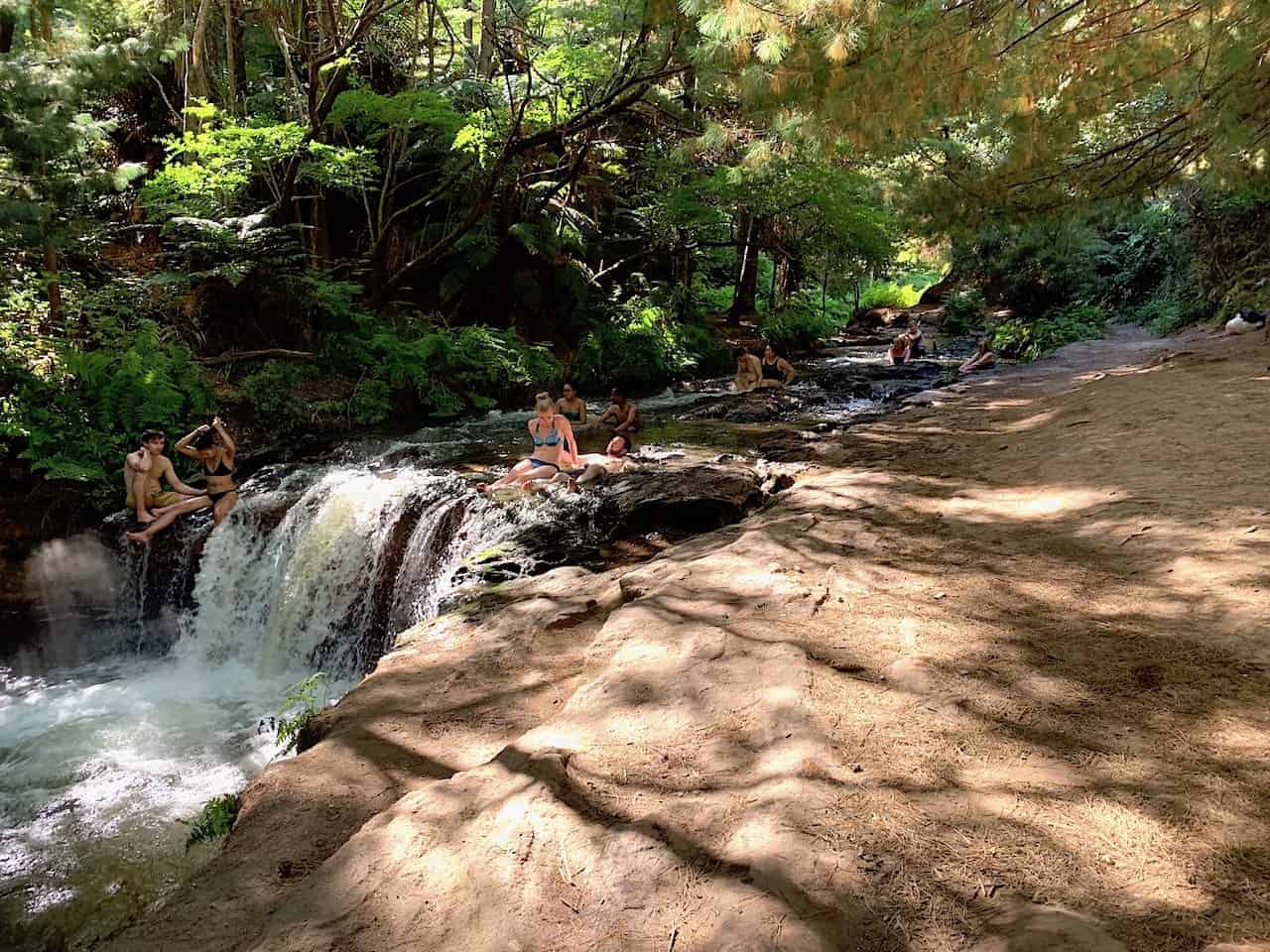 Day 6 – Rotorua / to Taupo
Your last day in Rotorua will start in the city itself before heading south towards Taupo, where you will be staying the next few nights.
Rotorua Waterfront
Begin the day at the Rotorua Waterfront, where you can take in the lake from up close and get some great views of the water. There are a few walking trails along the lake if interested in doing so as well.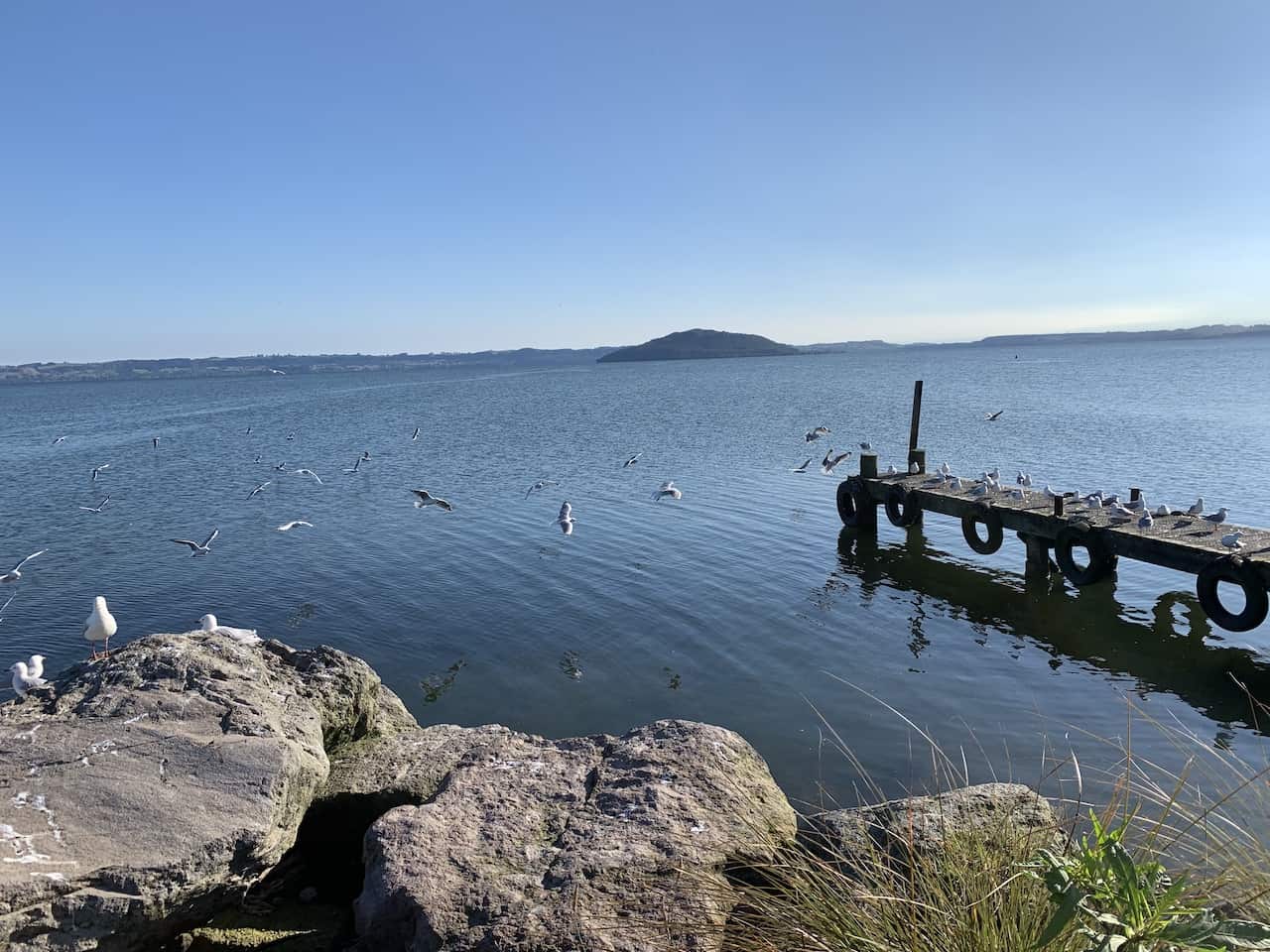 Rotorua Museum
Once down at the lake, head to the nearby Rotorua Museum and Government Gardens. While the museum is closed for renovation until 2025, it is still a great area to walk around and enjoy.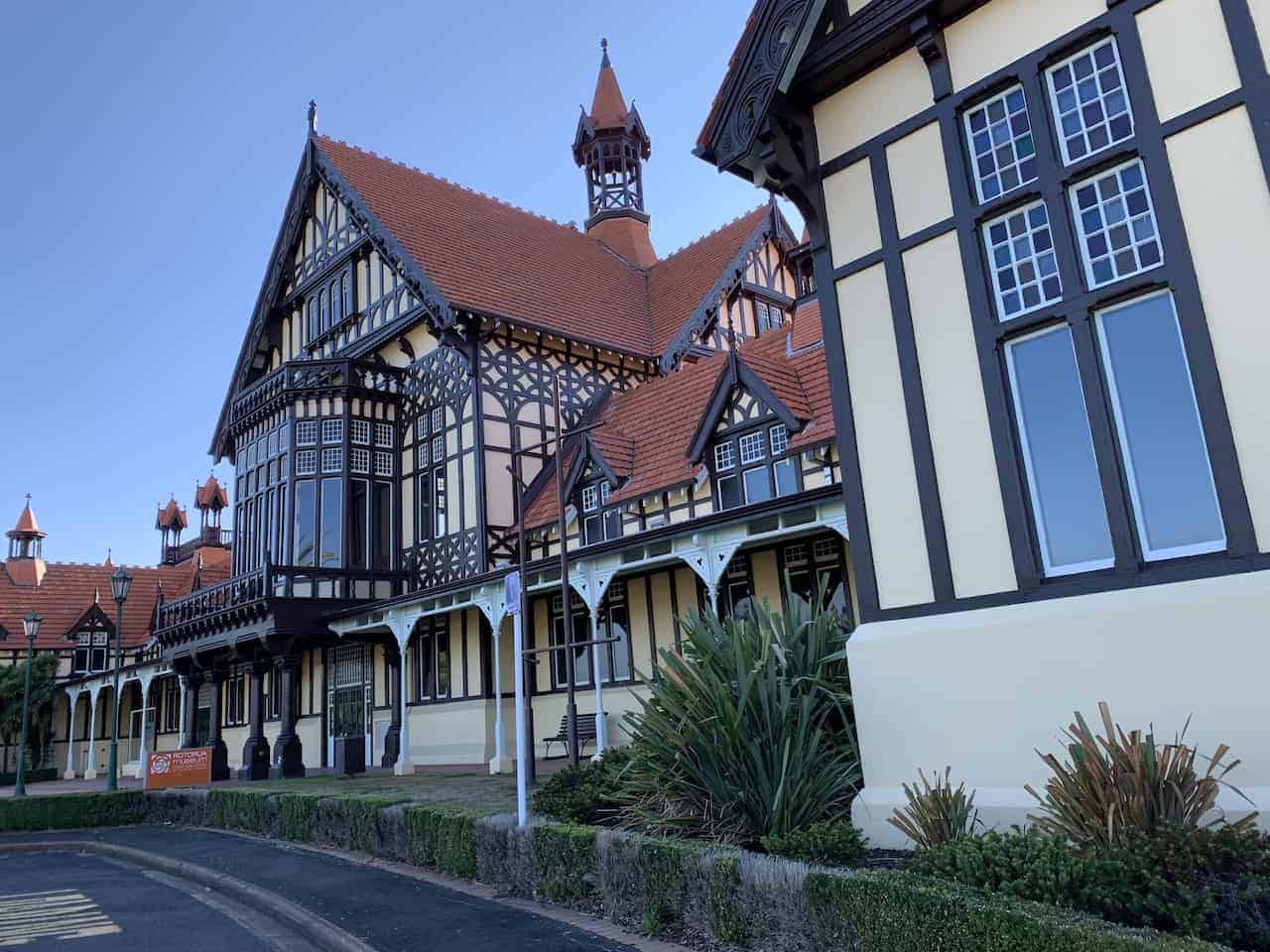 Kuirau Park
Before heading out of the city center of Rotorua, stop by the local Kuirau Park. This free attraction right within the city offers plenty of different geothermal activity options all around and is definitely a bit different than your normal park.
→ Check out the Kuirau Park overview to learn all about this one of kind park in the middle of the city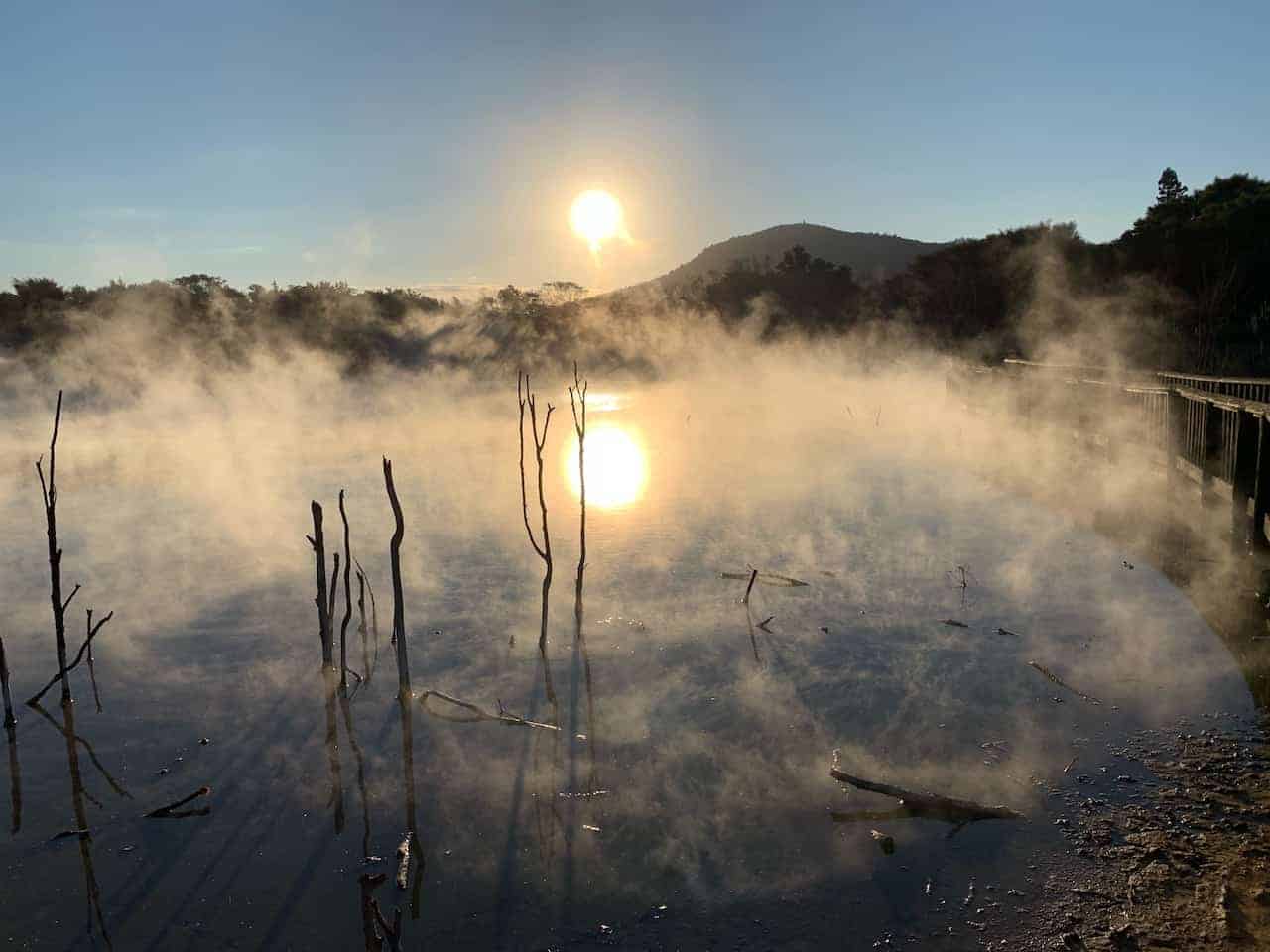 Waimangu Volcanic Valley
Similar to Wai-O-Tapu, the Waimangu Volcanic Valley is another geothermal park south of Rotorua. Although there are similarities, there are some big differences as well and I would highly recommend taking part of both.
You can choose from a few trails of varying lengths and take in some unique geothermal activity from the world's youngest volcanic valley.
After an afternoon at Waimangu, continue the drive down to Taupo, your new base on New Zealand's North Island.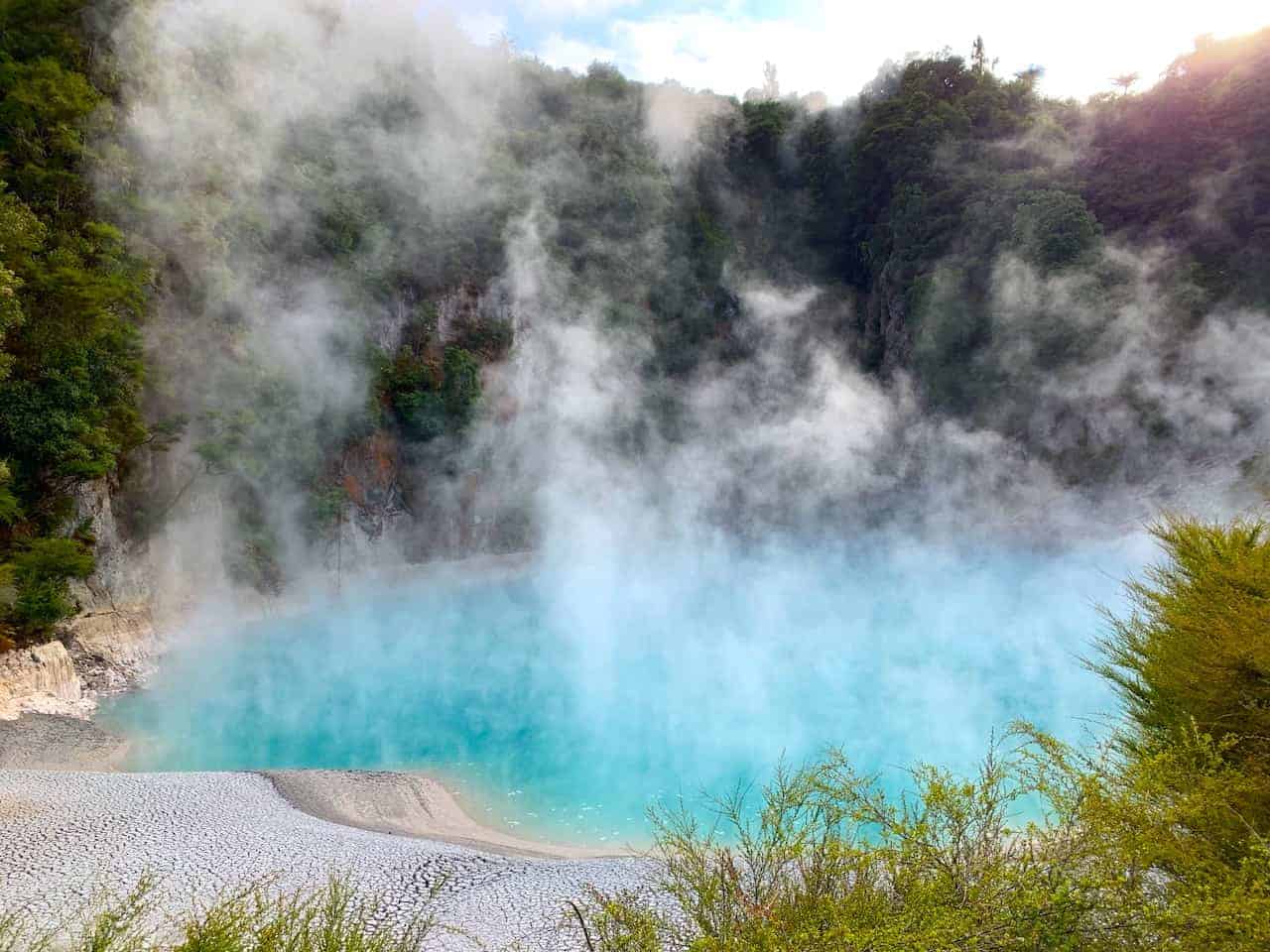 Taupo Hotels (Nights 6, 7, 8)
Here are a few recommended accommodation options to choose from when thinking where to stay in Taupo:
Budget
1. Finlay Jack's Backpackers
2. Tiki Lodge
3. Haka Lodge
Mid Range
1. Gables Lakefront Hotel
2. The Reef Resort
3. Cottage Mews Motel
Luxury
1. Sacred Waters Apartments
2. Hilton Lake
3. Huka Lodge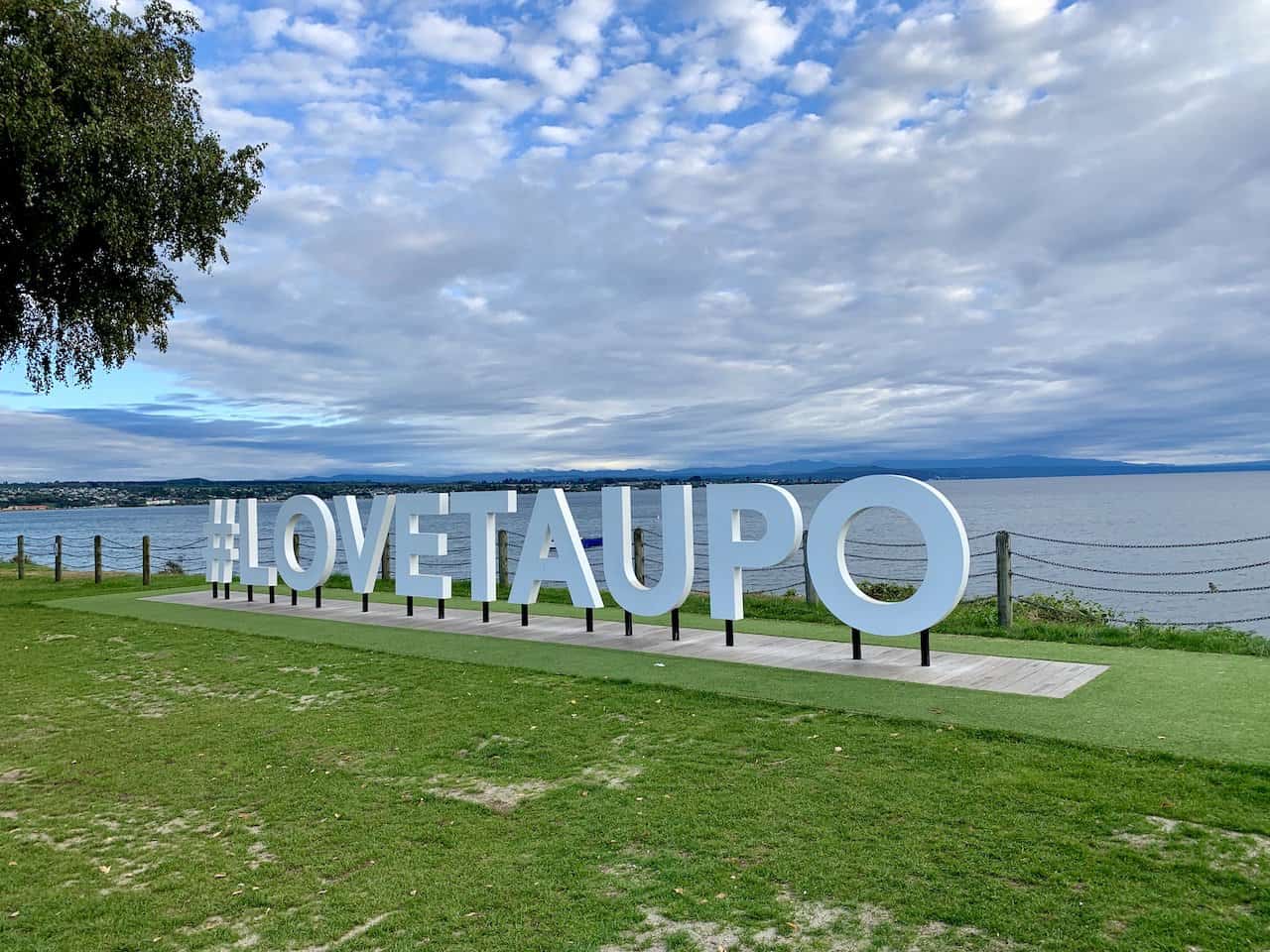 Day 7 – Tongariro Alpine Crossing
Hands down the best hike on the North Island of New Zealand is that of the Tongariro Alpine Crossing.
A 19.4KM one way hike, Tongariro has everything you would want in a hike – the views, the scenery, the mountains, the valleys – you name it and the crossing has it.
Since this is a one way trail (starting and ending points are in different places), you have a couple different options to choose from to take part: 1) Round trip transportation from Taupo to starting point, and then ending point back to Taupo or 2) Drive yourself to the ending point in the morning and opt for a one way shuttle to the starting point.
At the end of the hike, you can just hop back in your car and back to Taupo.
→ You can learn much more about the trail, logistics, and how to prepare to the hike as part of the Tongariro Alpine Crossing guide.
Important Note: the weather is the most important thing when it comes to taking part of the trail. If the weather does not cooperate – high winds, very low clouds, or lots of rain – it may not be worth the effort. For this reason stay flexible and have the option to do it the next day instead.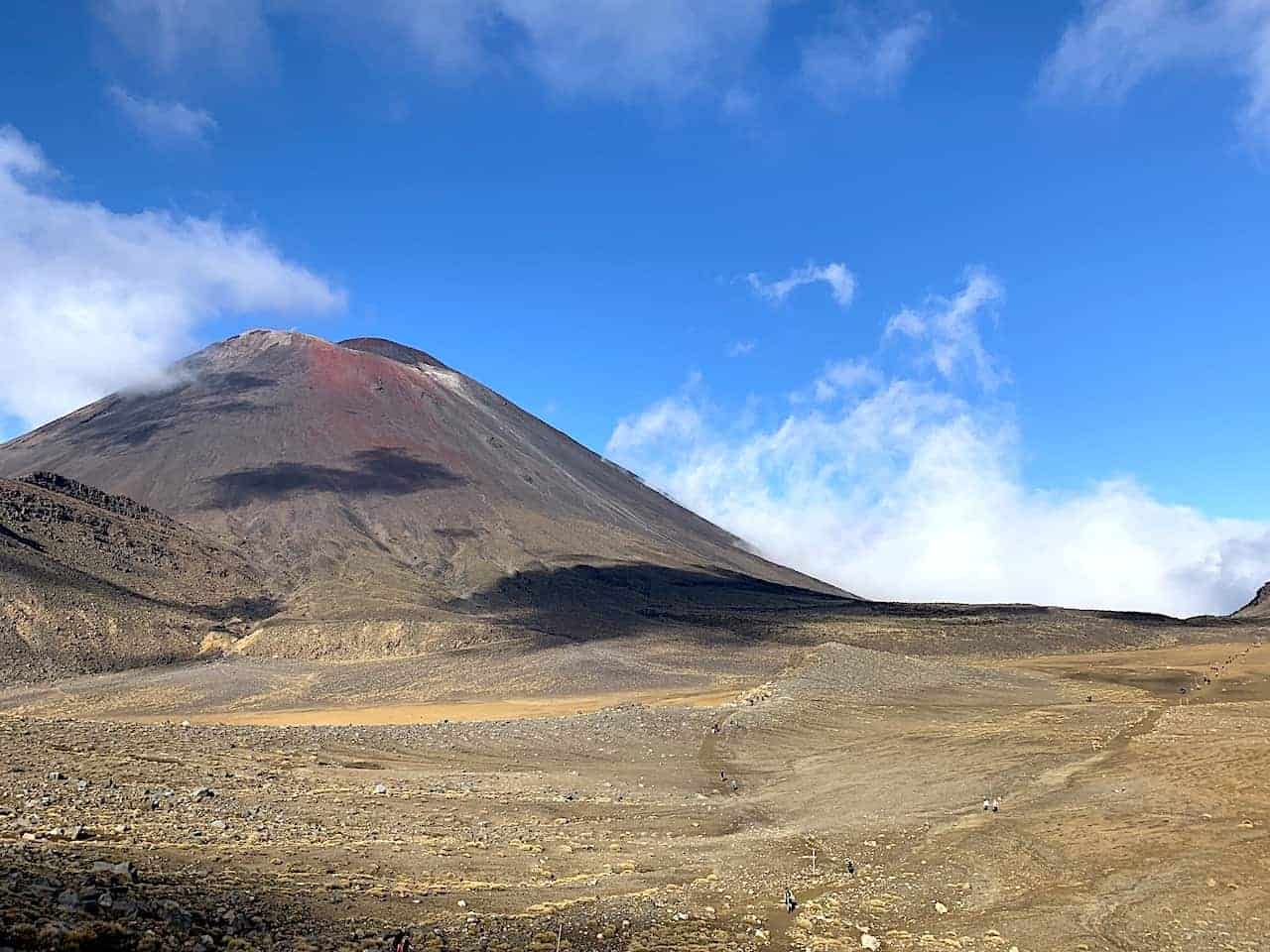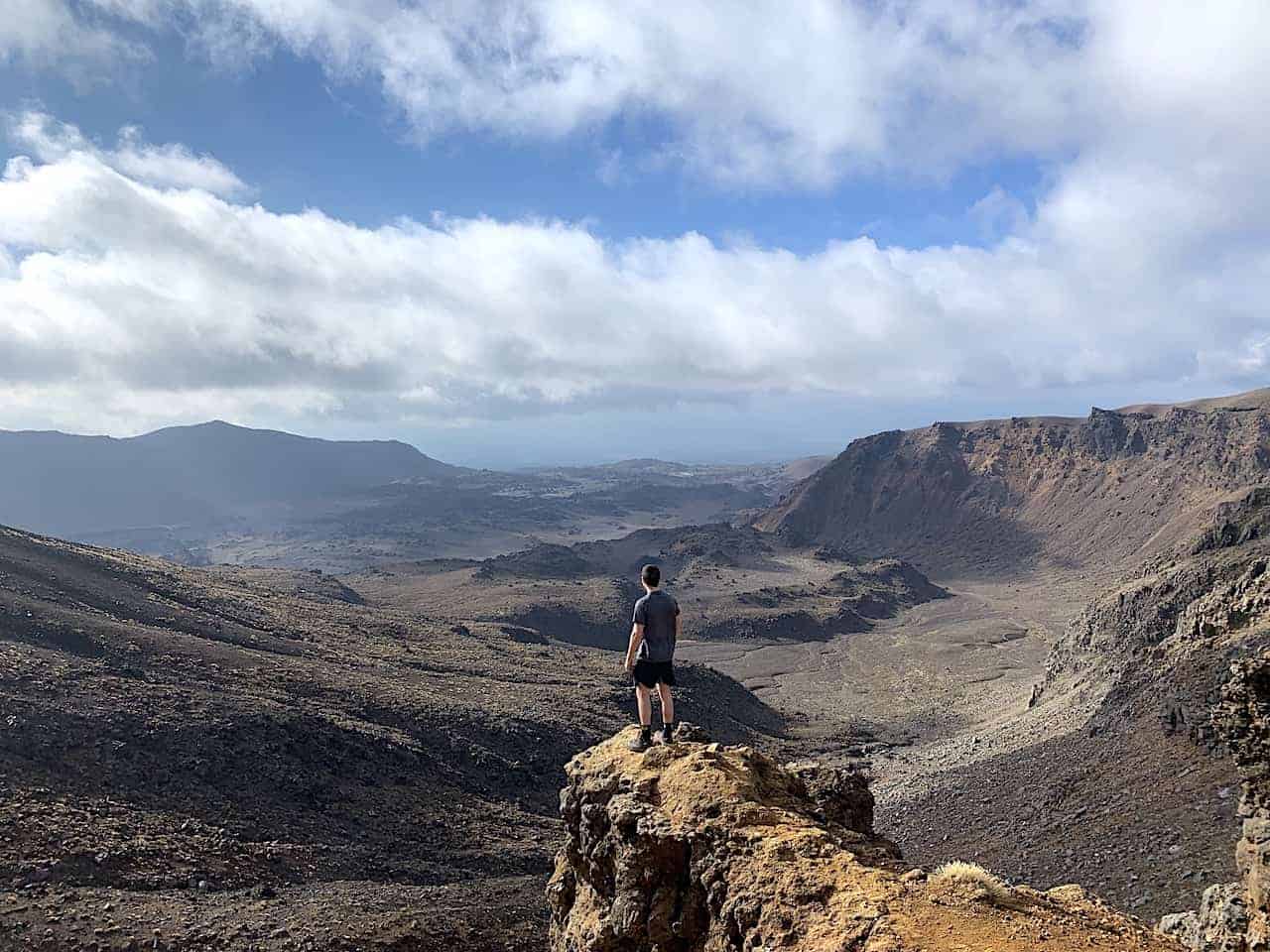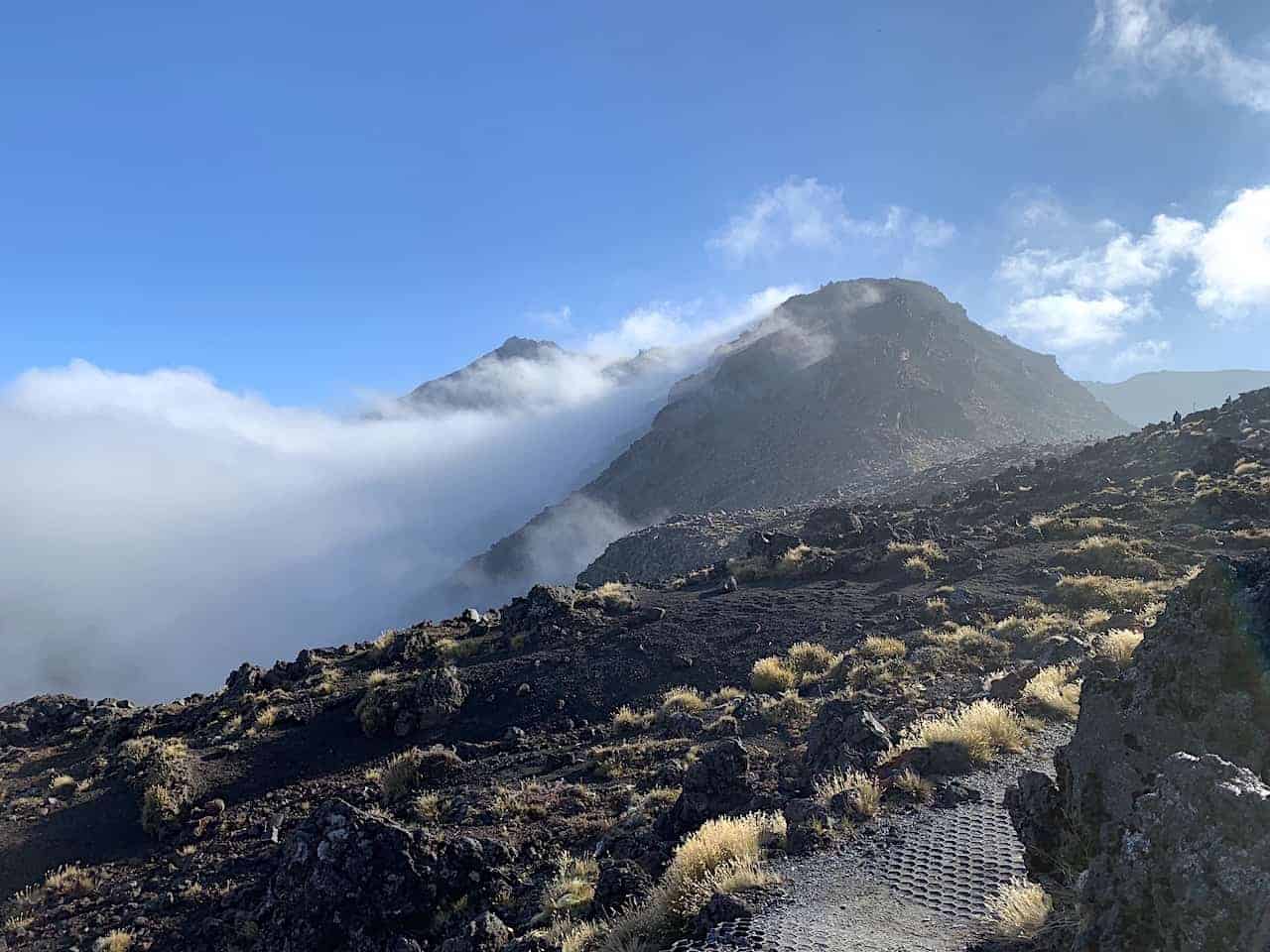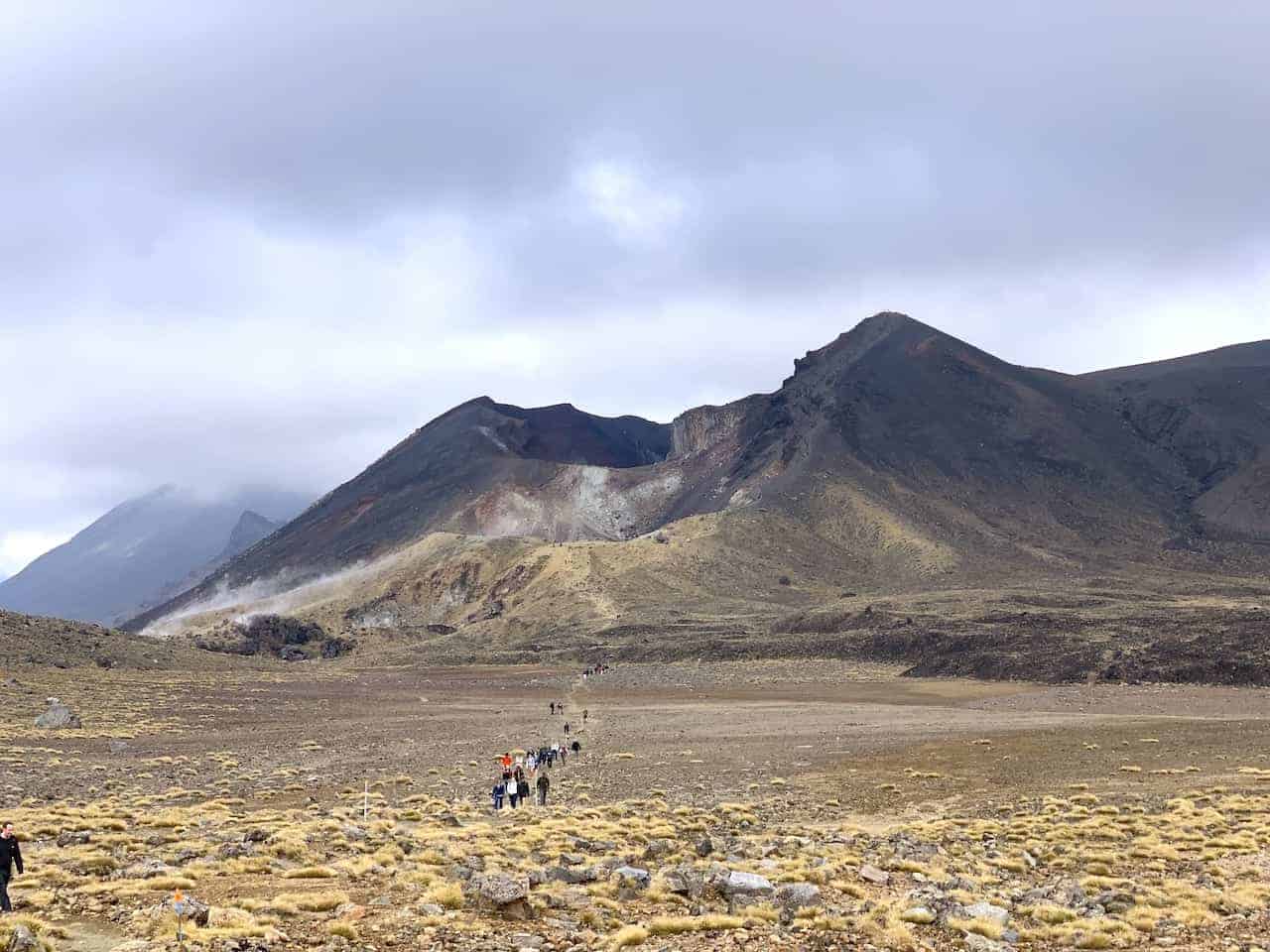 Day 8 – Taupo
After taking part of the epic Tongariro Alpine Crossing, it is time to unwind and relax for a day in Taupo. You can spend the morning strolling through town, enjoying the lakeside and maybe checking out the coolest McDonald's in the world (its in an airplane!).
In the afternoon you can stop by Huka Falls, a bright blue 11 meter waterfall coming from the roaring Waikato River. You can head to a few different viewpoints around the area to take it all in.
If interested you can also opt for a Huka Falls jet boat ride, which goes around the river and right up and close to the waterfall.
→ Learn all about the waterfall in the Huka Falls overview guide up on the site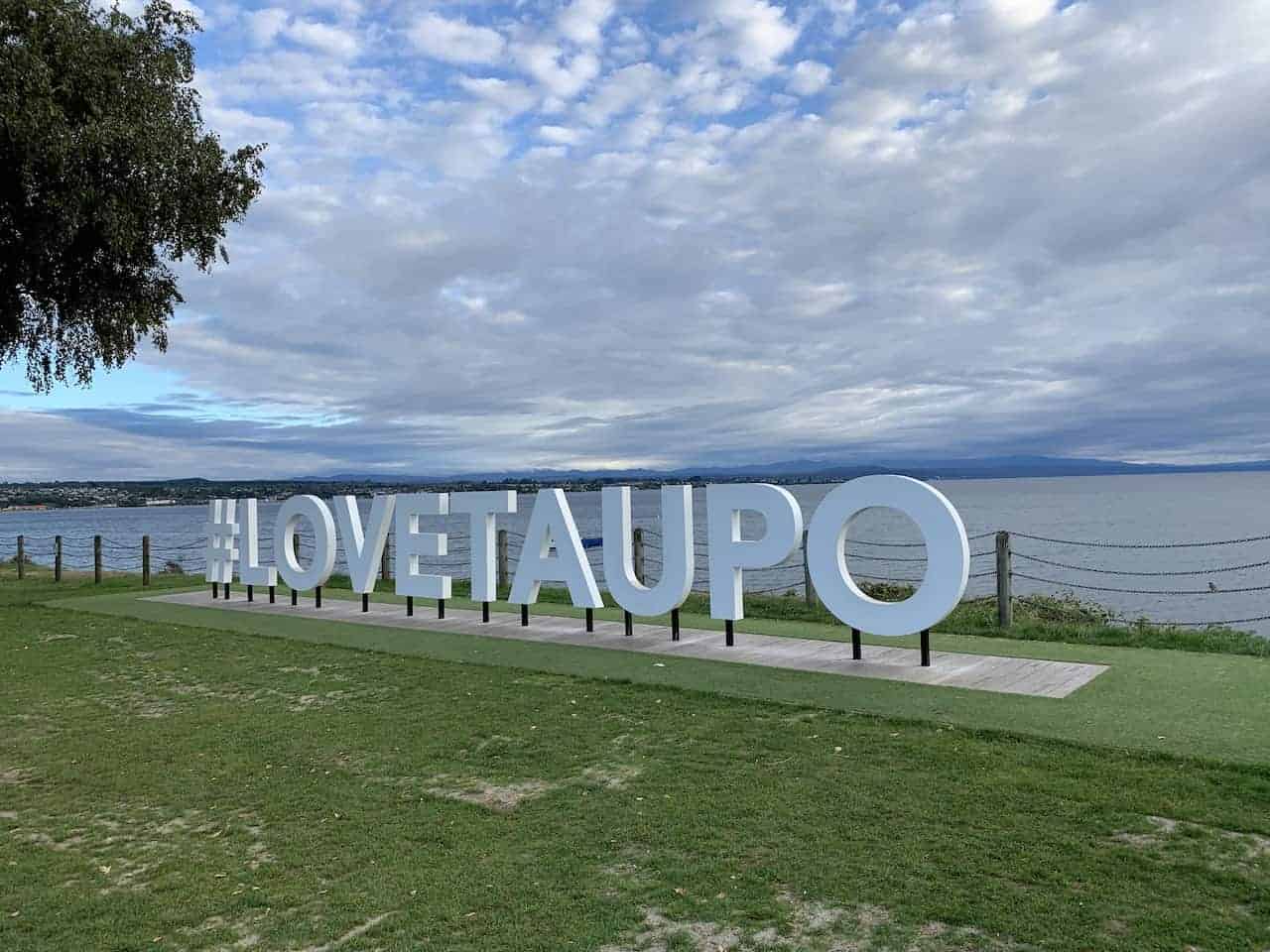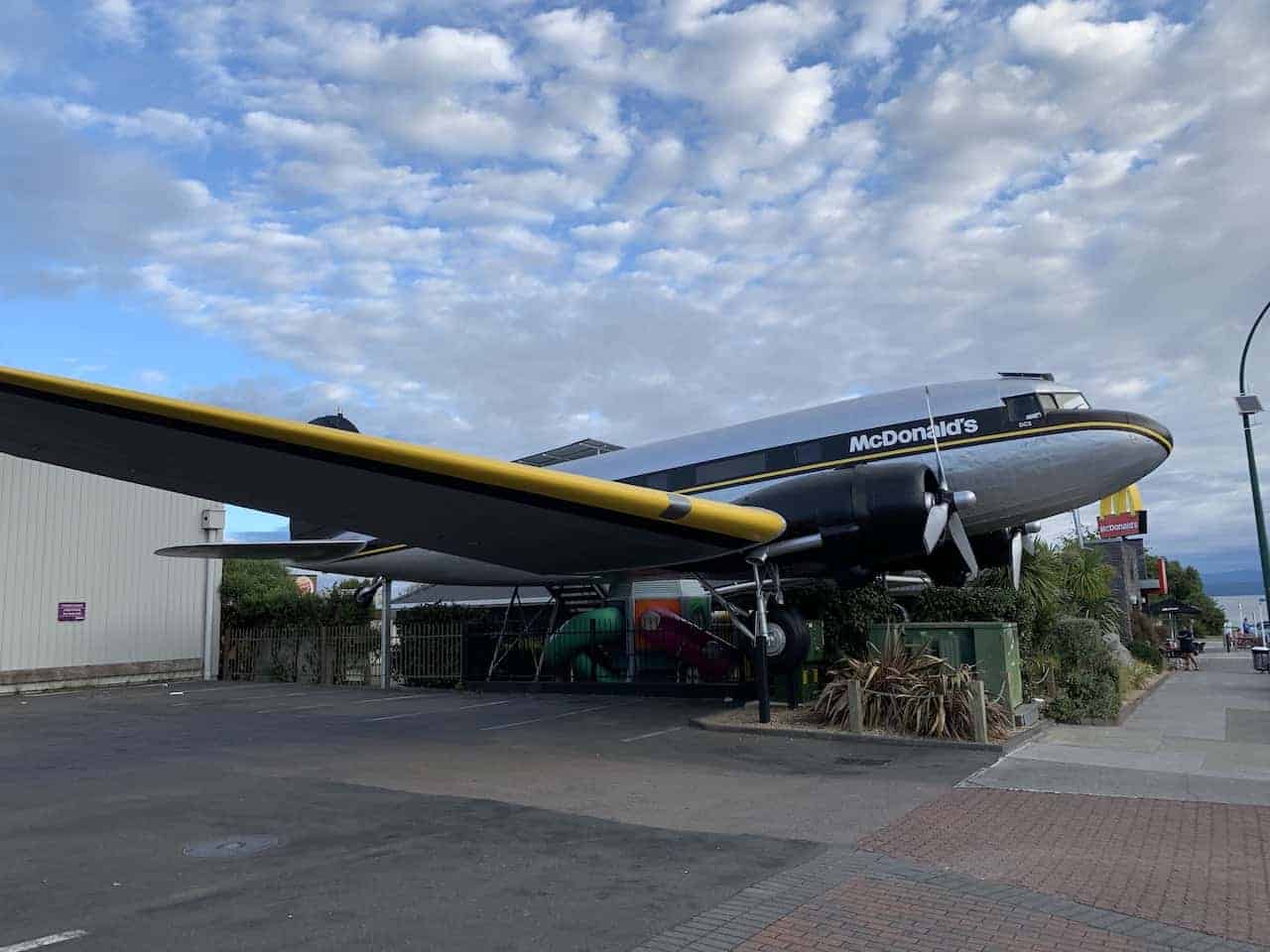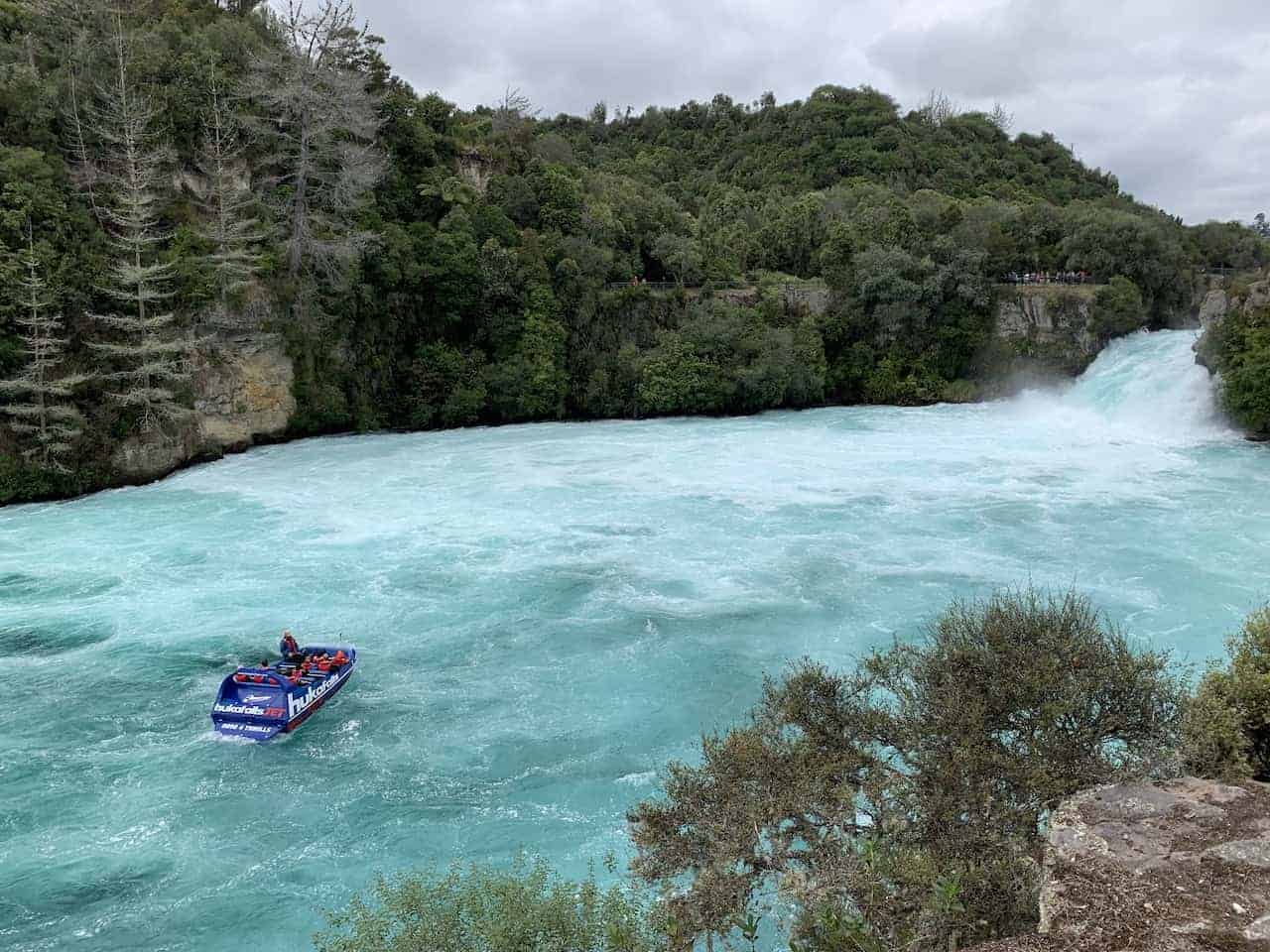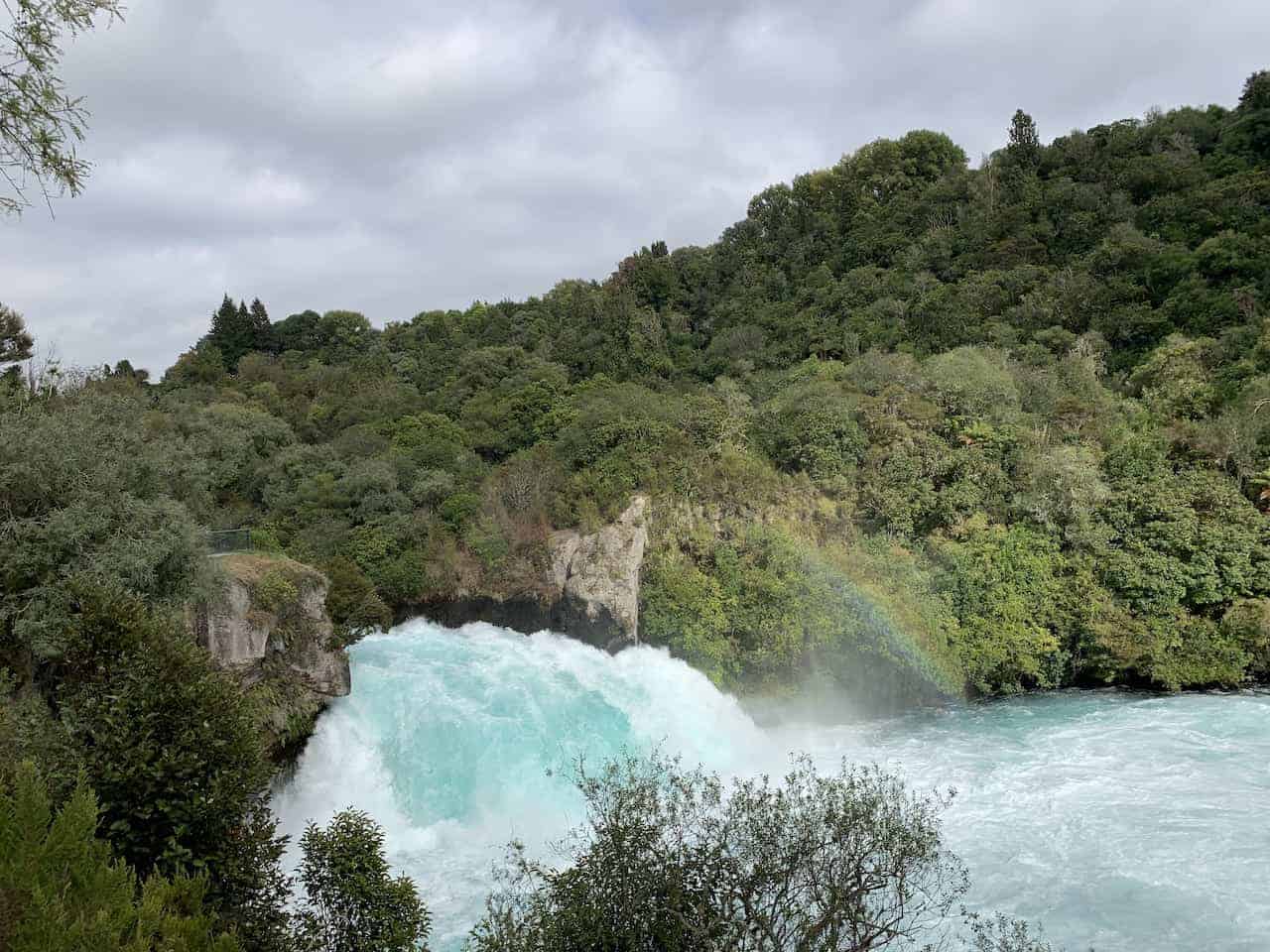 You can then head to the Aratiatia Rapids, a dam that releases water 4 times a day (10AM, 12PM, 2PM, 4PM). Note the 4PM release is only in summer months.
Before they release the water, there is basically just a small stream of water a few feet high. Only a couple minutes after they open the dam, the water levels rise significantly through the canyon.
Tip: there are three viewing points – the one on the bridge, the lower viewing point (5 minute walk), or the high viewing point (10 minute walk). Head to the lower view for the best views all around.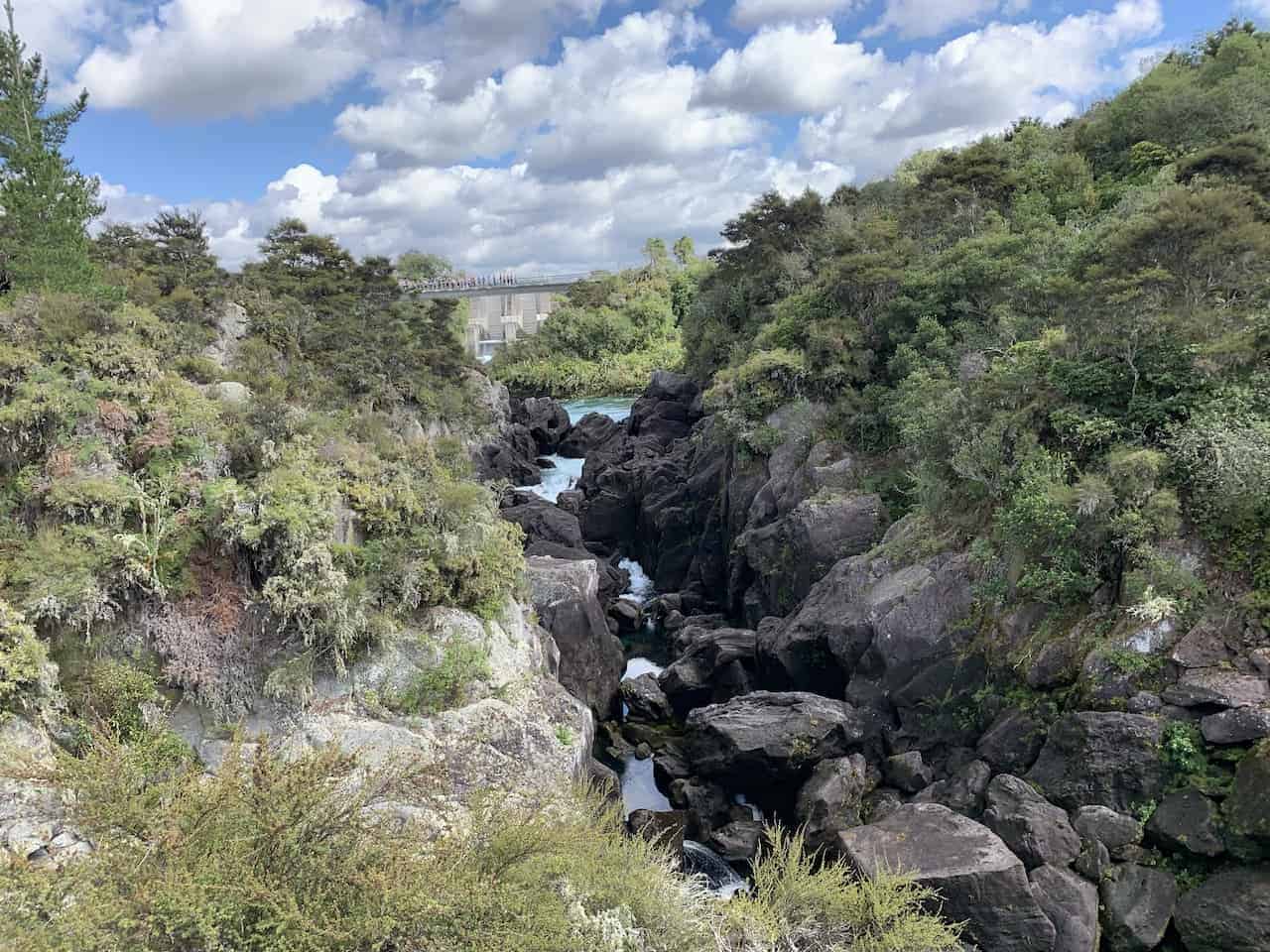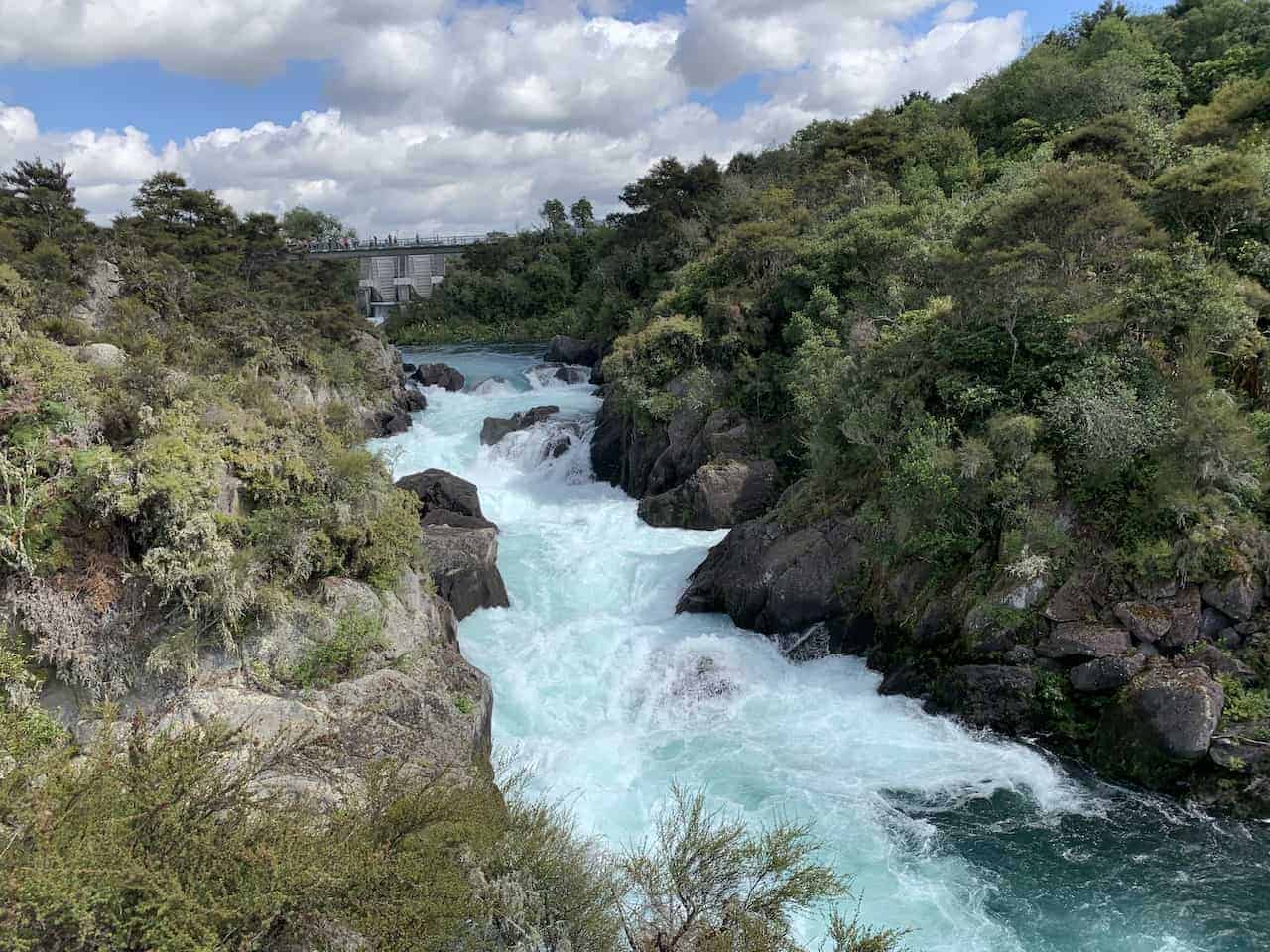 Day 9 – Drive to Wellington
The Drive to Wellington. Today is going to be a driving day, a 5 hour one at that as you make the drive from Taupo to Wellington.
There is not a ton to see along the way besides for some small towns as you fill up gas and grab some food. But the drive itself is pretty easy and you should be in Wellington in no time.
Note that Wellington is not the most car friendly city. Unless your hotel has parking available, be prepared to park in a paid parking lot during your time there.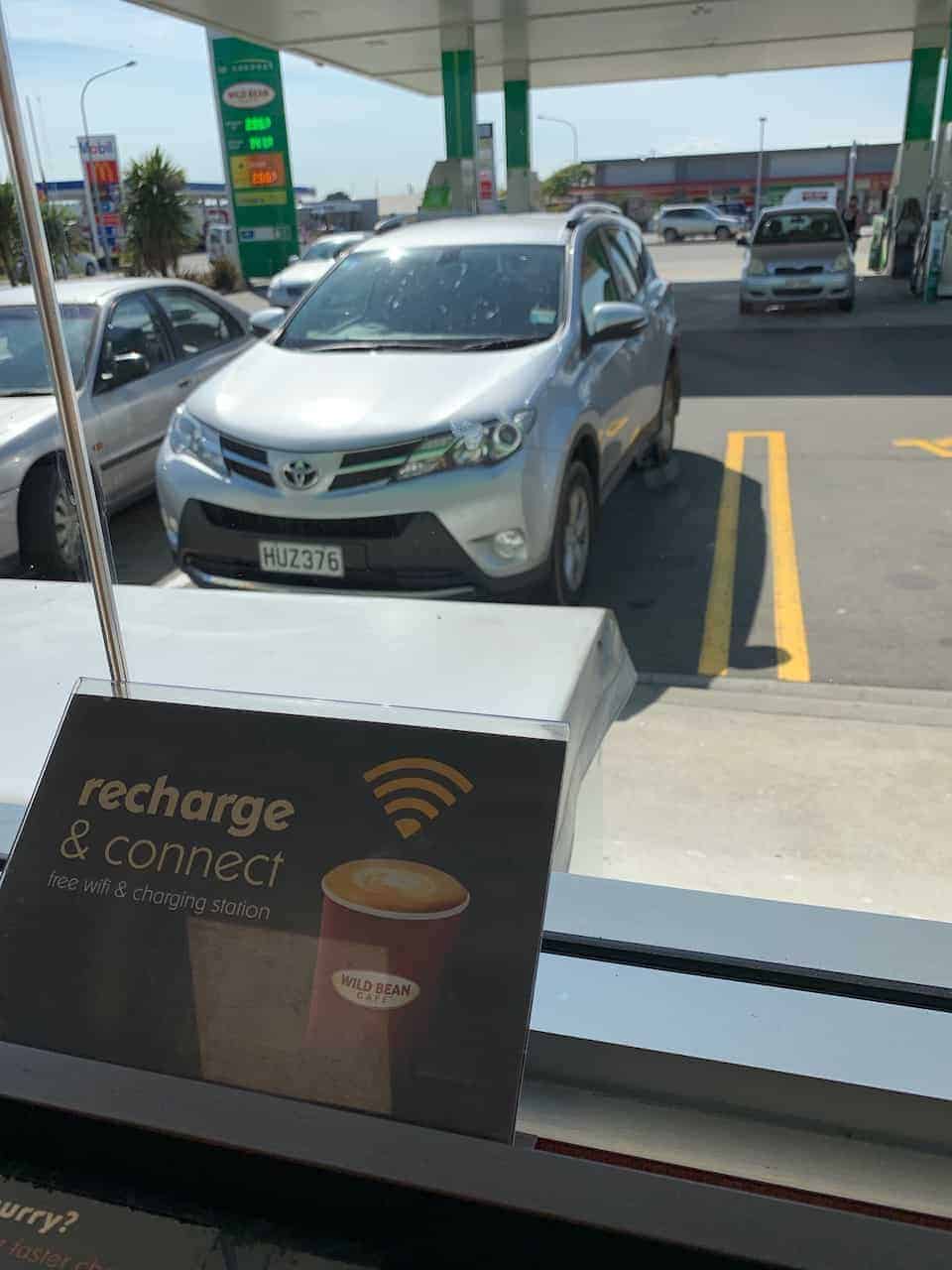 Wellington Hotels (Nights 9 & 10)
As one of New Zealand's major cities, Wellington has plenty of different accommodation options for its visitors – from budget hostels to super luxurious hotels, you will find all of that and more there.
Below are some recommended options based on different price points that you can browse through when deciding where to stay.
Budget
1. The Dwellington
2. YHA Wellington
3. The Cambridge Hotel
Mid Tier
1. Doubletree by Hilton
2. Bolton Hotel
3. Novotel Wellington
Luxury
1. Sofitel Wellington
2. Intercontinental Wellington
3. QT Wellington
Day 10 – Wellington
So you have made it to the capital city of New Zealand. Wellington, probably my favorite of New Zealand's major cities, is full of plenty of things to do for a day.
You won't need the car as everything is very walkable for the most part but you can spend your day enjoying 8 different things to do around Wellington. These include:
1. Mount Victoria Lookout
2. Oriental Bay
3. Wellington Waterfront
4. Te Papa Museum
5. Cuba Street
6. Wellington Cable Car
7. Wellington Botanic Garden
8. Parliament Buildings
After a full day of walking the city, it is time to spend your final night on New Zealand's North Island. On day 11 you can grab your car and head to the airport to end a successful 10 day trip to NZ's North Island.
If you are not ending your vacation but heading to the South Island next, then head over the ferry terminal, where you will be continuing your journey.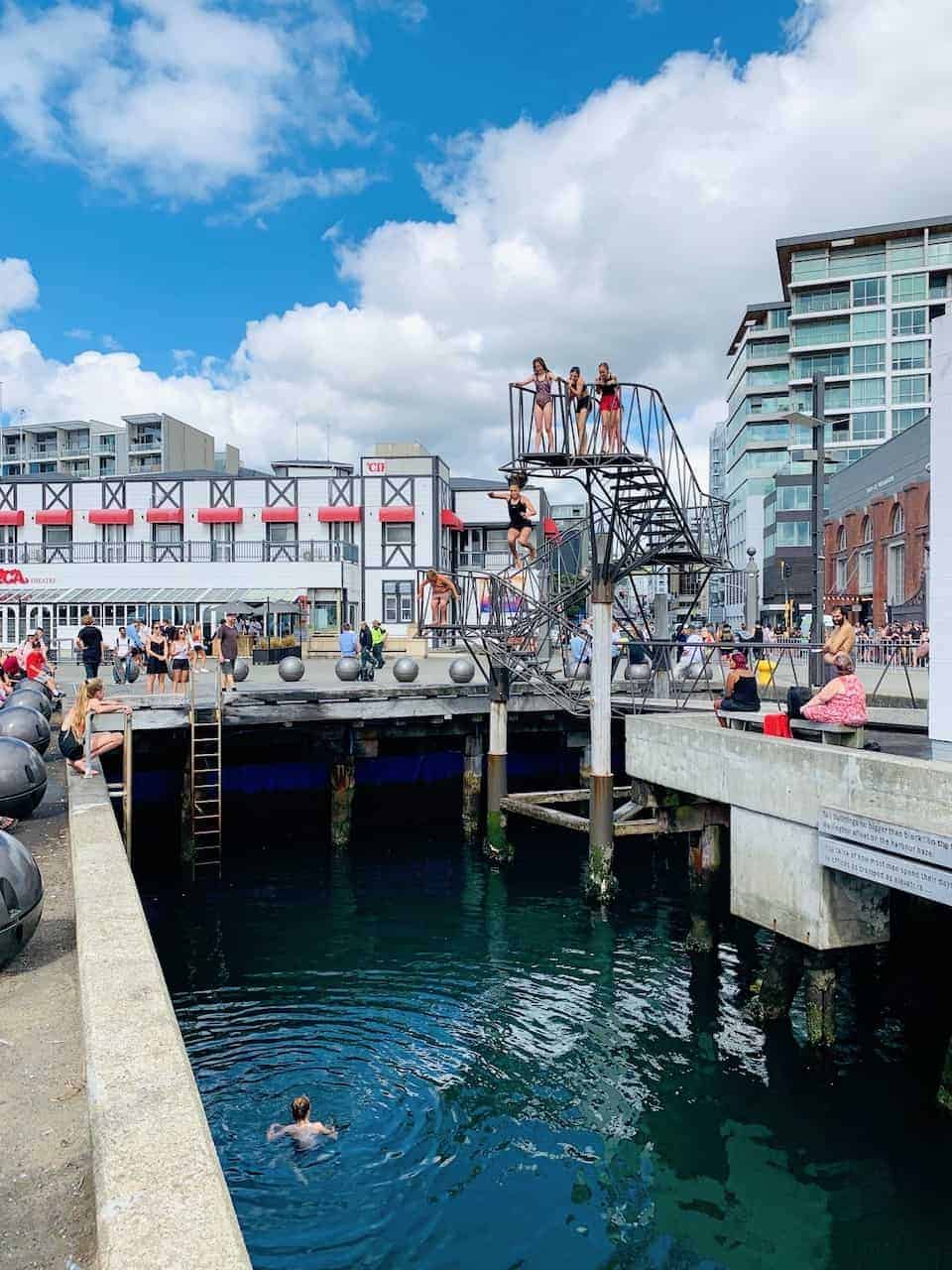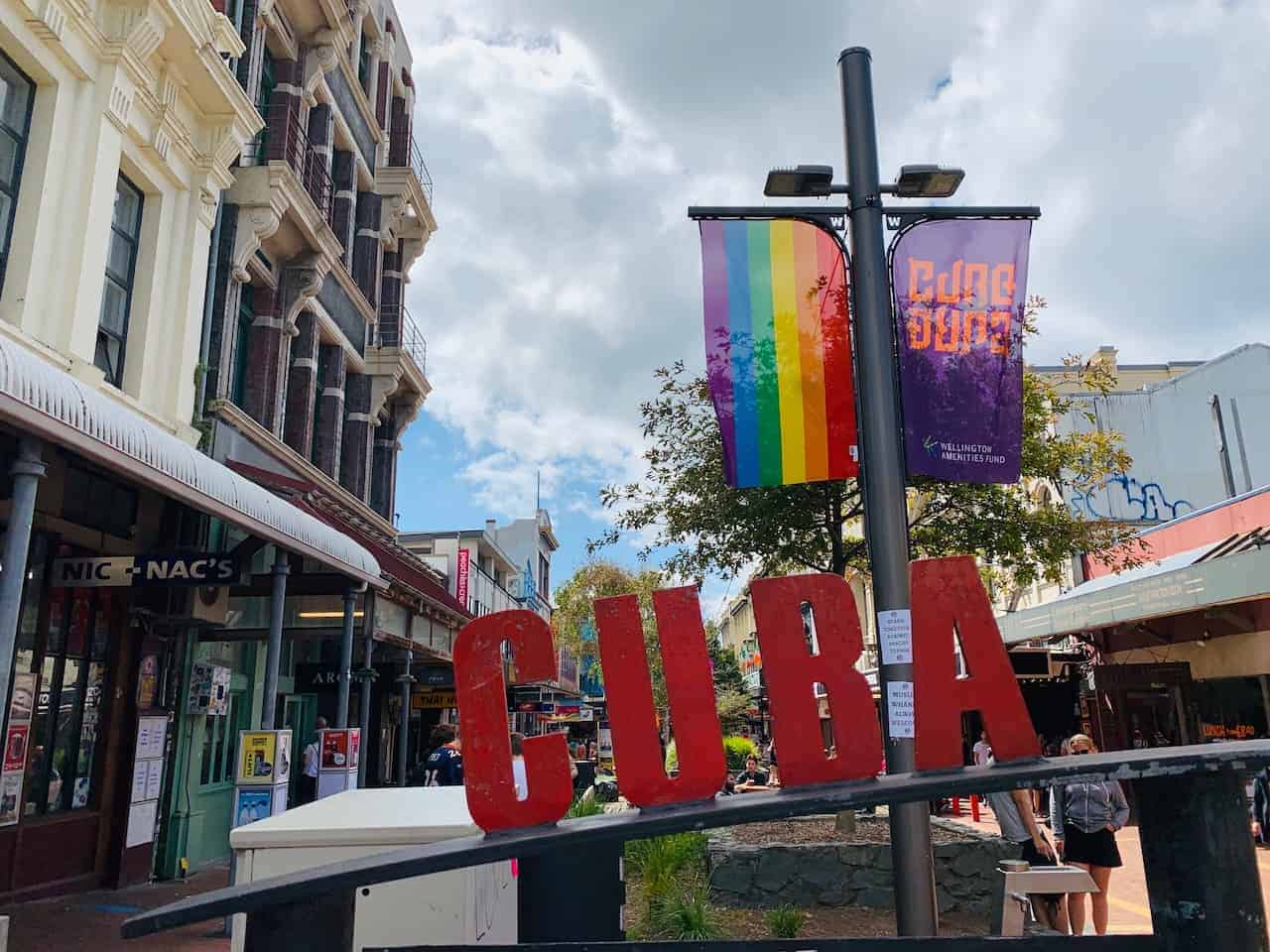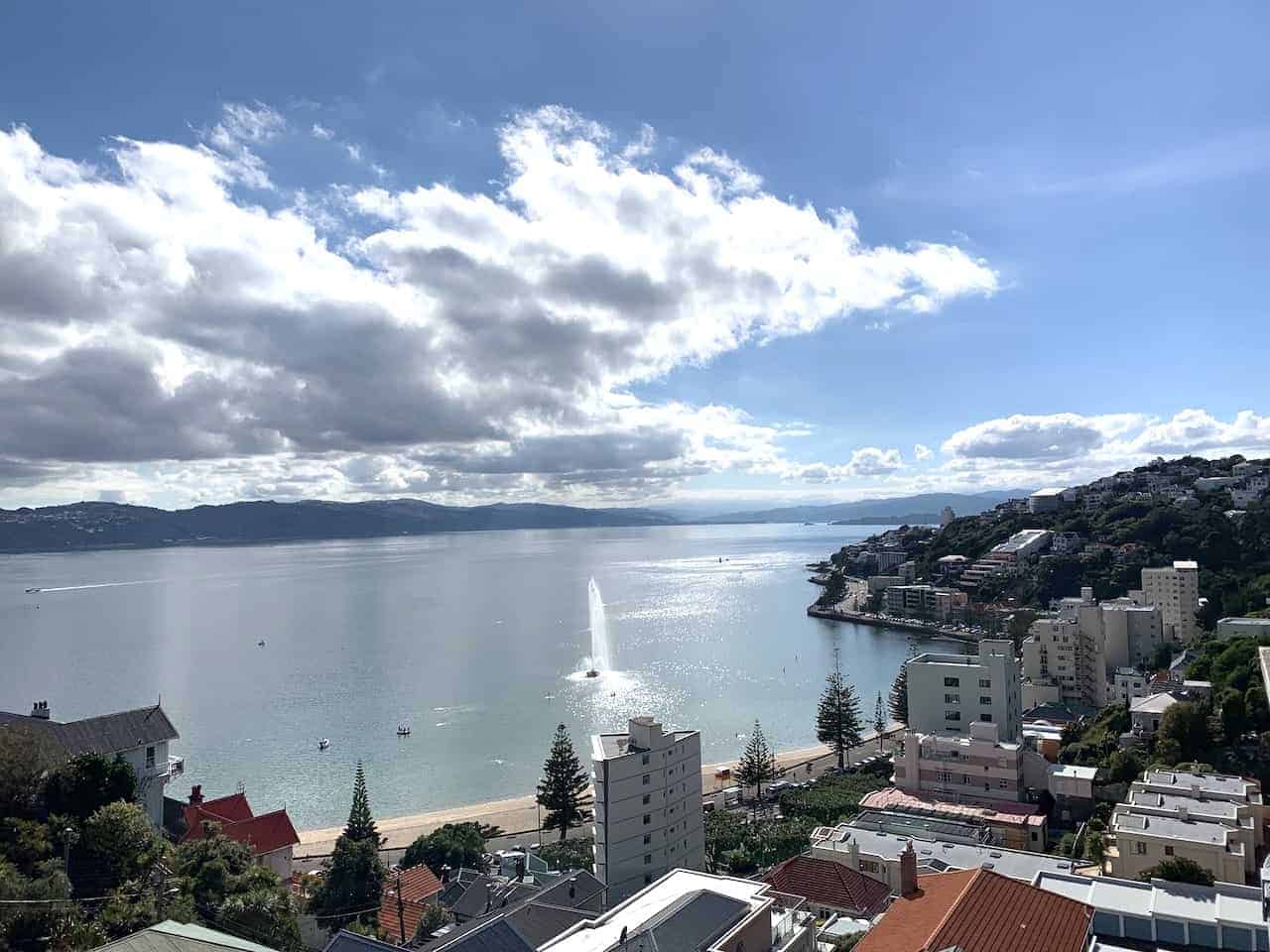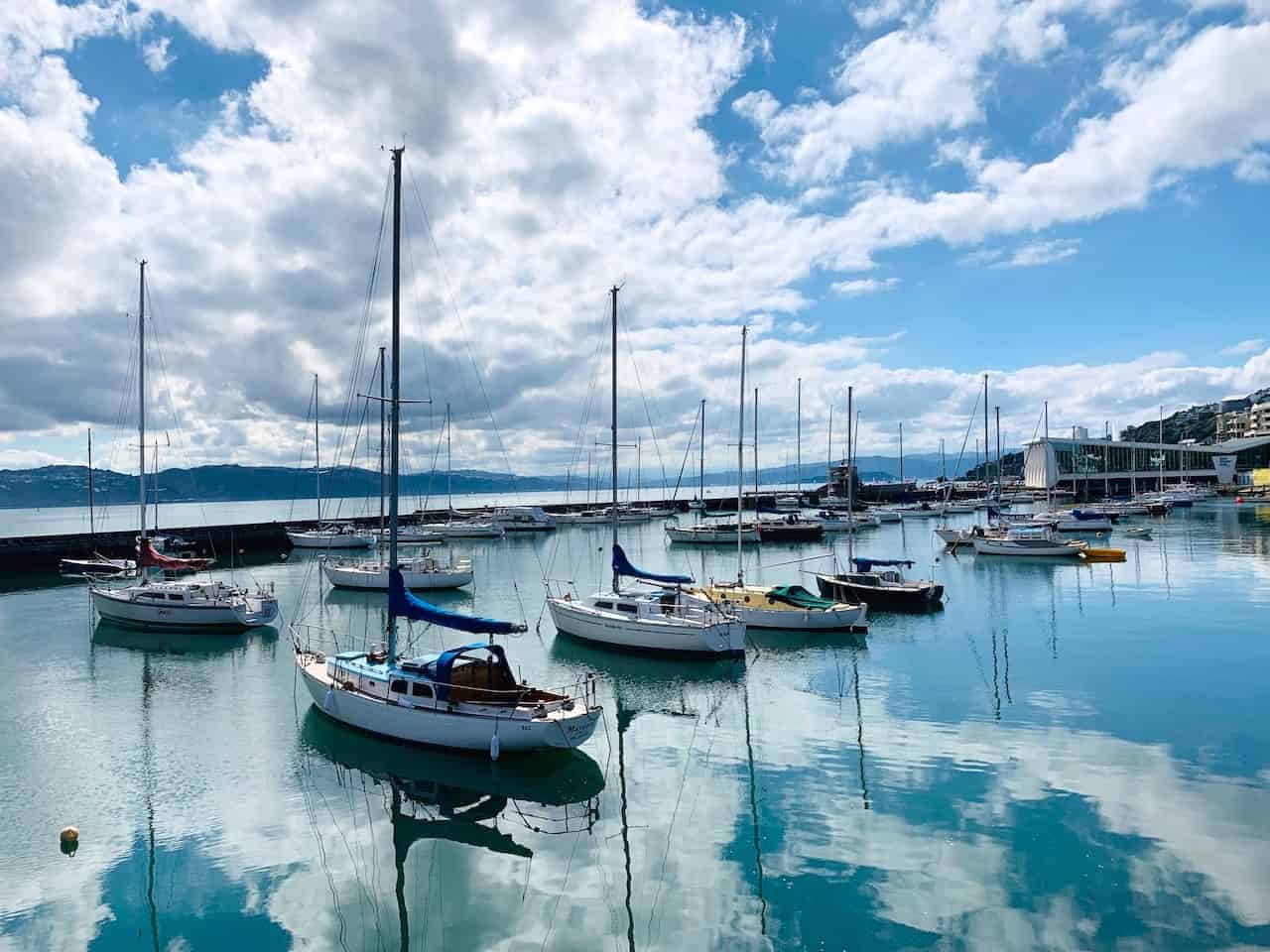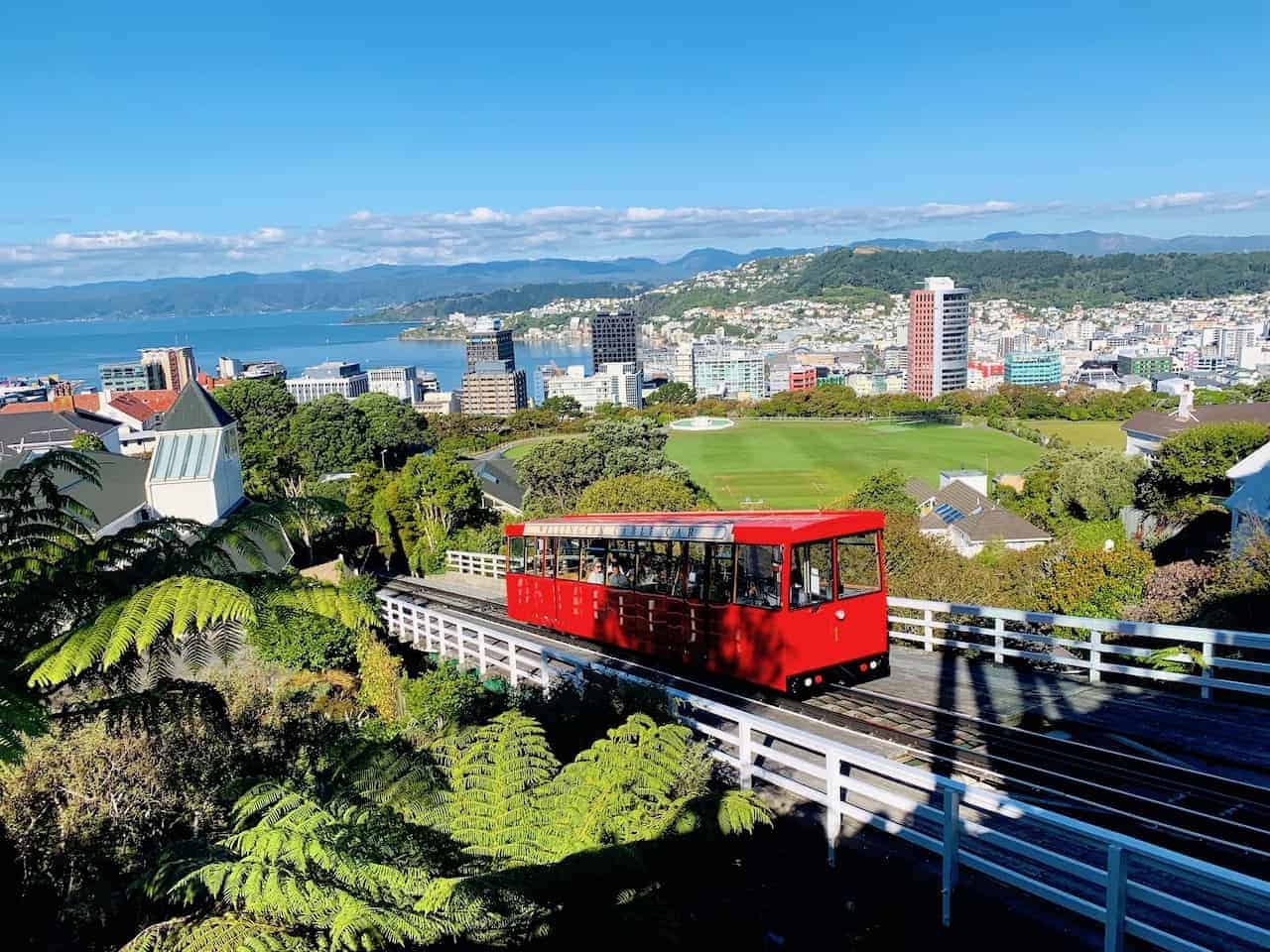 New Zealand North Island Itinerary 7 Days
Now I know everyone planning a trip to the North Island of New Zealand will not have 10 days to spare so I wanted to outline what you can change/remove from the above to turn this 10 day itinerary into a 7 day one.
1) Removing a day at the beginning – either skipping Auckland or the Waitakere Ranges would be your first option. If you want to explore the city then skip Waitakere. If you want to explore some nature, then skip Auckland.
2) Instead of 3 days in Rotorua, you can do 2 days instead. This would simply just require picking and choosing what activities you want to do around the area in a 2 day period.
3) Lastly I would say you would remove the "recovery day" in Taupo after the Tongariro Alpine Crossing.
Instead of hanging out around Taupo and checking out Huka Falls and the Aratiatia Rapids, you can just head straight to Wellington the day after the hike. If you choose to do this, you can think about staying closer to the Crossing instead of in Taupo (National Park, Whakapapa Village, or Turangi)
Your 7 day itinerary would then look something like this:

1 Day Auckland or Waitakere – 1 Day Waitomo – 2 Days Rotorua – 1 Day Tongariro Alpine Crossing – 1 Day Drive to Wellington – 1 Day Wellington
Well then, that wraps up a New Zealand North Island itinerary for 10 days exploring the ins and outs of the north part of the country.
Of course there is more to see and so but this itinerary is a great way to experience a lot of what the North Island has to offer.
Take a look at some more New Zealand itineraries and guides and feel free to ask any questions down below! Safe travels!