While many visitors to the Waitakere Ranges focus in on Kitekite Falls and Piha Beach, not too far away are some great additions or alternatives in the area – Karekare Falls and Karekare Beach.
So if you are looking to see some of the natural beauty of the ranges and enjoy some beach time, then the Karekare region could be perfect for you.
This guide will go over what you need to know to visit both the waterfall and the beach, and help answer any of your questions along the way.
* Affiliate Disclosure: This post may contain affiliate links, which means I may receive a commission if you make a purchase through the links provided, at no additional cost to you. Thanks for supporting the work I put into TripTins!
1) What Are the Waitakere Ranges
The Waitakere Ranges are a massive area made up of 16,000 hectares of land, located less than an hour west of Auckland. There truly is no shortage of places to explore as you make your way around.
From the coastline to the forest, the ranges are full of wildlife and scenic natural attractions. You can choose to do either a day trip from Auckland, or an overnight within the ranges if you want to have more time to explore the surroundings.
Unfortunately, many of the trails within the ranges are closed due to a disease that is killing the kauri trees of the region. For the most up to date openings and closures check out the Auckland Council website.
With that said though, there are still plenty of trails to take part of that are open and you should have no trouble getting to both Karekare Beach and Karekare Falls.
Learn More: Take part of the Waitakere Ranges as part of your New Zealand North Island Itinerary or New Zealand Road Trip of Both Islands!
2) How to Get to the Waitakere Ranges
Getting to the Waitakere Ranges only can be done a couple of ways. Either by rental car or by organized tour. There are no public transportation options to get you there so you will need to stick to those two.
If you do go with an organized tour, note that not all of them will include a visit to Karekare Beach and Karekare Falls. If one/both are priorities for you then make sure to join a tour that has them in the schedule.
Here is a highly rated tour that takes you to the Karekare area if you would like to book something ahead of time.
The second option of driving on your own would be my recommendation if you are spending a decent amount of time exploring New Zealand.
You will be able to make your own schedule and head off to any and all attractions you may like. You will also have the chance to visit other places in the Waitakere Ranges that fit your preferences.
One thing to note though about the roads in the Waitakere Ranges is that they can get narrow and curvy, so be careful as you are making your way around.
A few helpful tips…
» Check out the Driving in New Zealand Guide to learn a bit more about the NZ roads
» If driving on your own, the GPS coordinates for the Karekare parking lot are 36°59'10.1″S 174°28'46.2″E
» There is a chance you may lose cell service in the Waitakere Ranges. I would recommend downloading offline maps to ensure you can get accurate directions as you make your way around the area.
→ Be sure to check out Rentalcars.com when it comes to renting a car in New Zealand. The site will show you car options & prices from a variety of companies. This ensures that you will be able to choose the perfect car (and deal) for your trip to the country.
3) Karekare Falls and Karekare Beach Map
Below is a helpful map showing where exactly Karekare Beach and Karekare Falls are located. While getting to the waterfall is pretty straightforward, it can be a bit tricky to get onto the beach.
Before heading out to the Karekare area, I read that it can get a bit confusing to get onto Karekare Beach itself.
This is because there is a water stream between the parking lot and the sand. If you are fine with getting a bit wet, then you can just follow the path from the parking lot to the beach.
However, if it isn't really a beach day and you are aren't trying to get wet, do not follow the path from the parking lot.
Once you have your car parked, walk back onto the main road until you see a sign pointing you on the Pohutukawa Glade Walk. From here you can follow the signs directing you on a dry path right onto the beach.
My recommendation would be to park the car, walk to the waterfall, then the beach, and then back to the parking lot.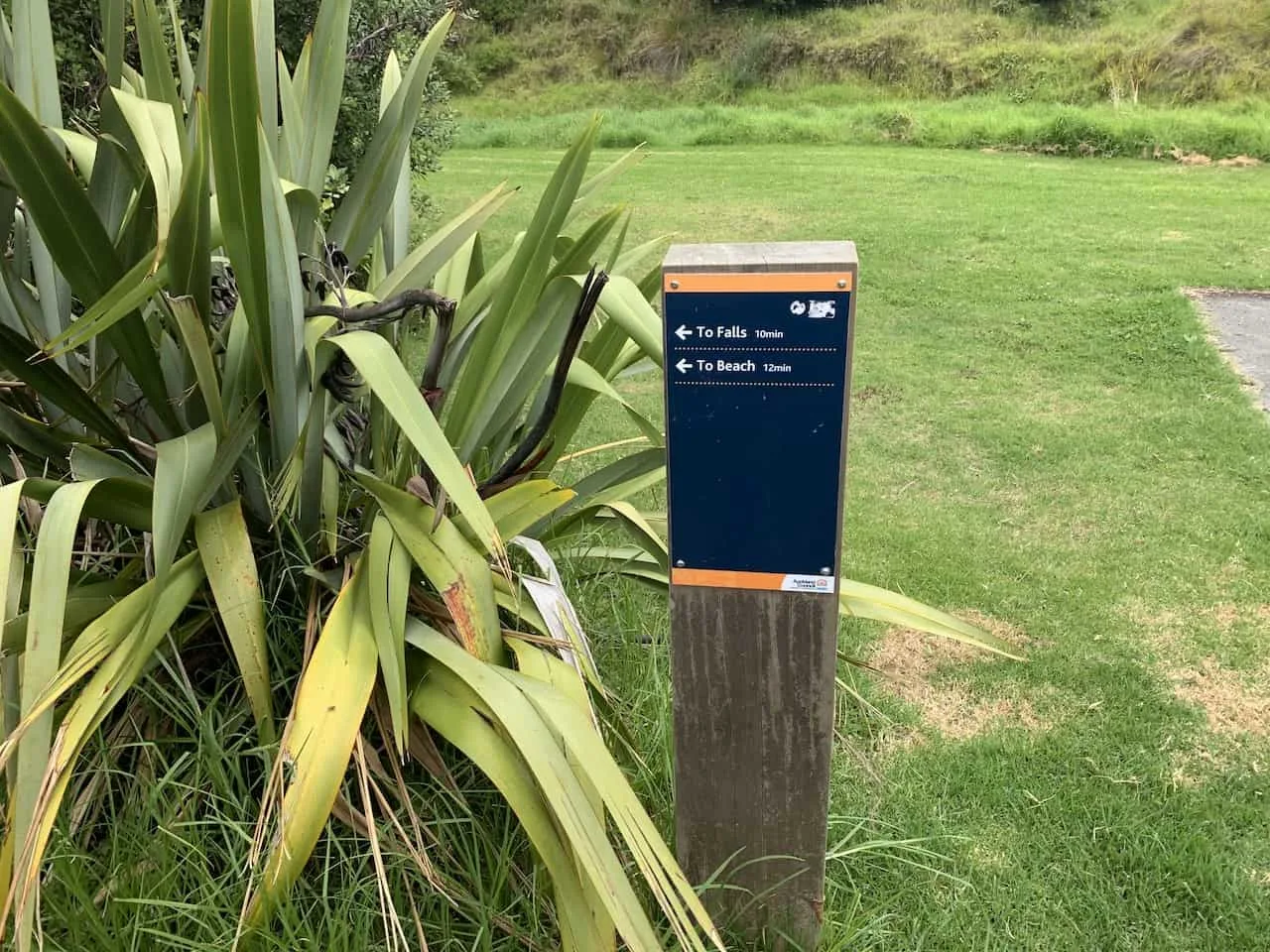 4) Karekare Falls
Once you have your car parked at the Karekare Beach parking lot, head onto the main road by foot and follow the signs to Karekare Falls.
You will make a right hand turn out of the parking lot and after a few minutes you should seen a sign on the left hand side of the road pointing you to the falls.
It is a pretty short walk on a dirt path (5 minutes or so) to get to Karekare Falls as you walk through the forest and get right up close to it.
Once you have had enough time enjoying the waterfall, turn back around the same way you came and get back onto the main road.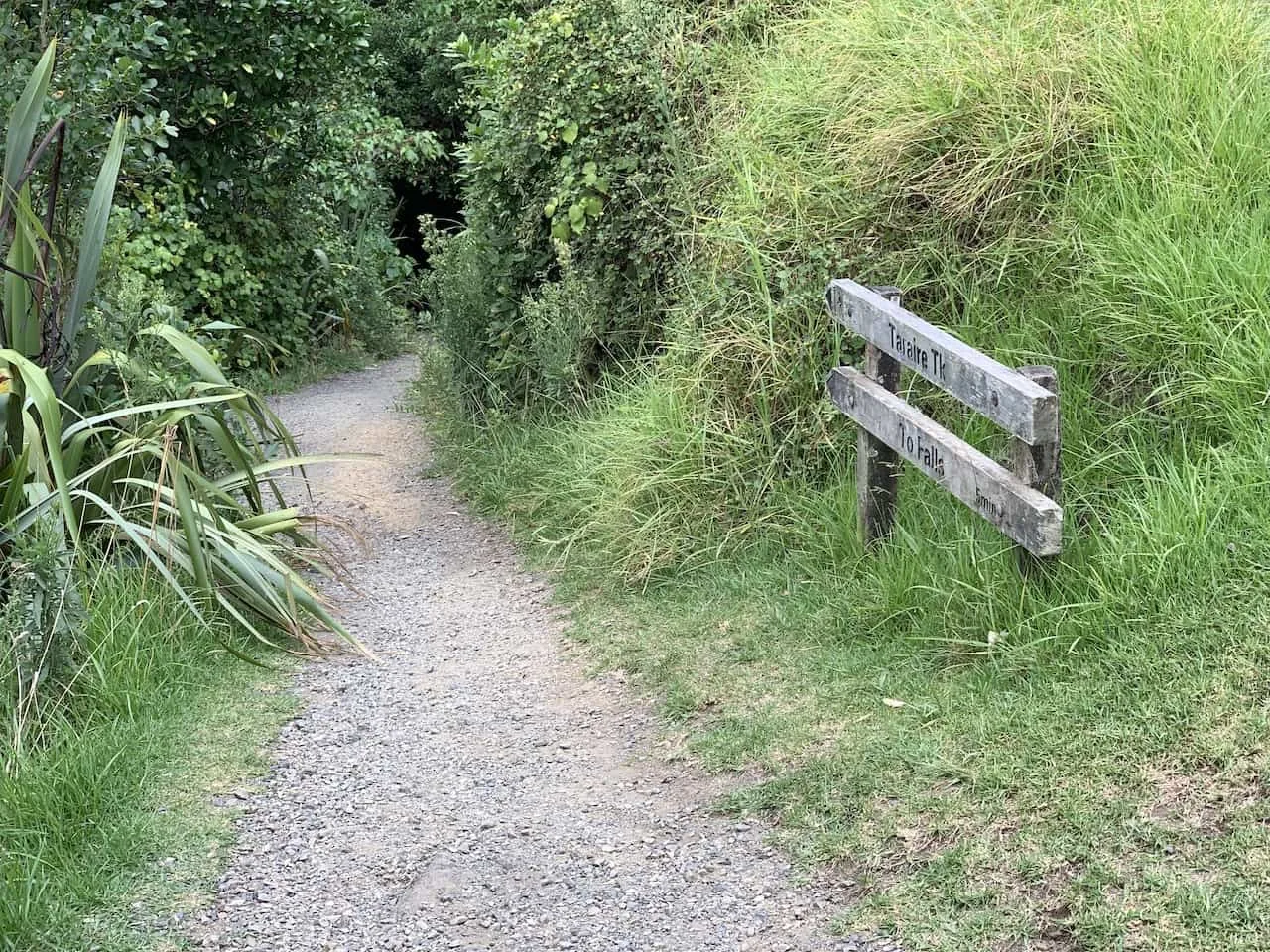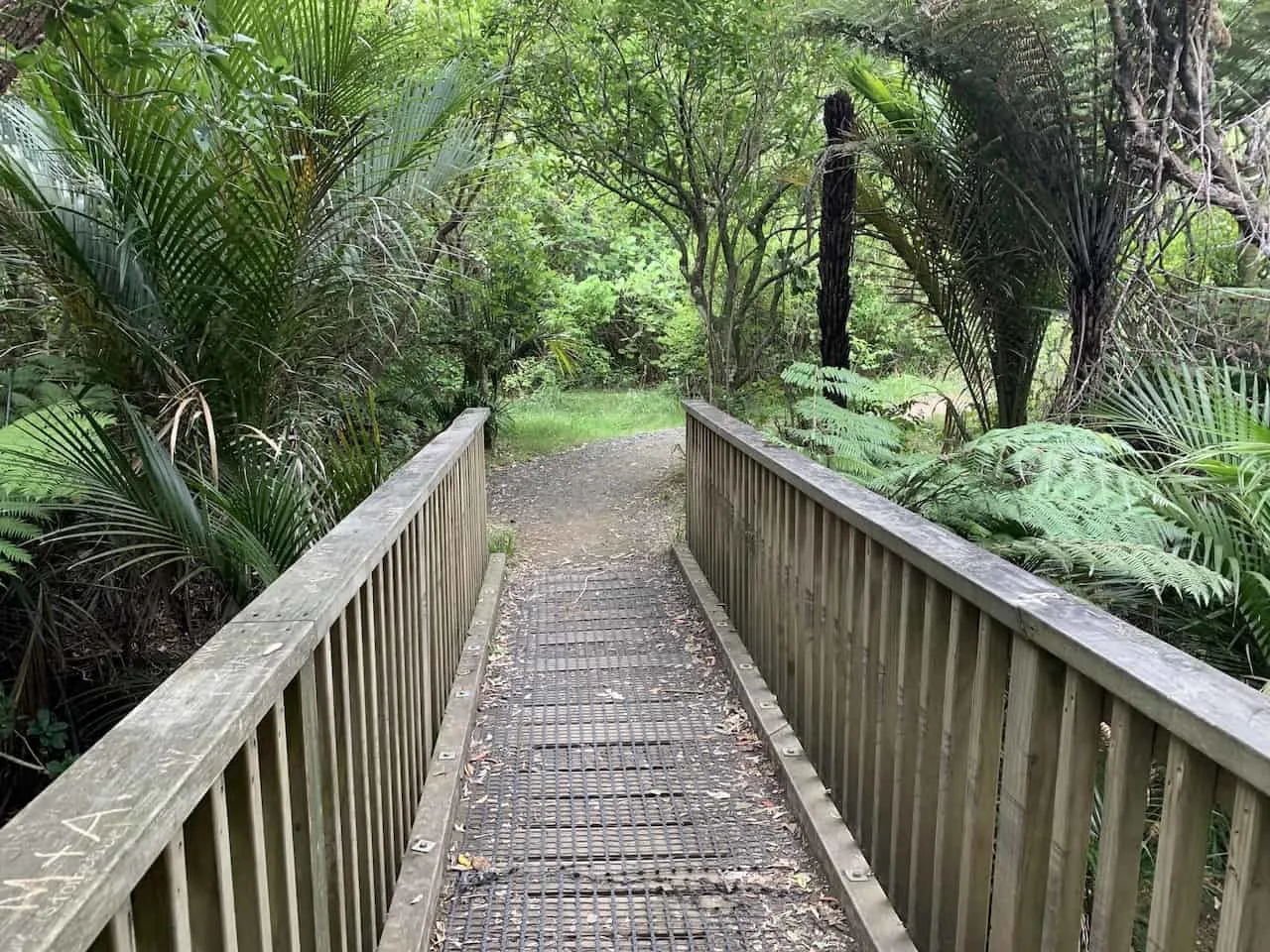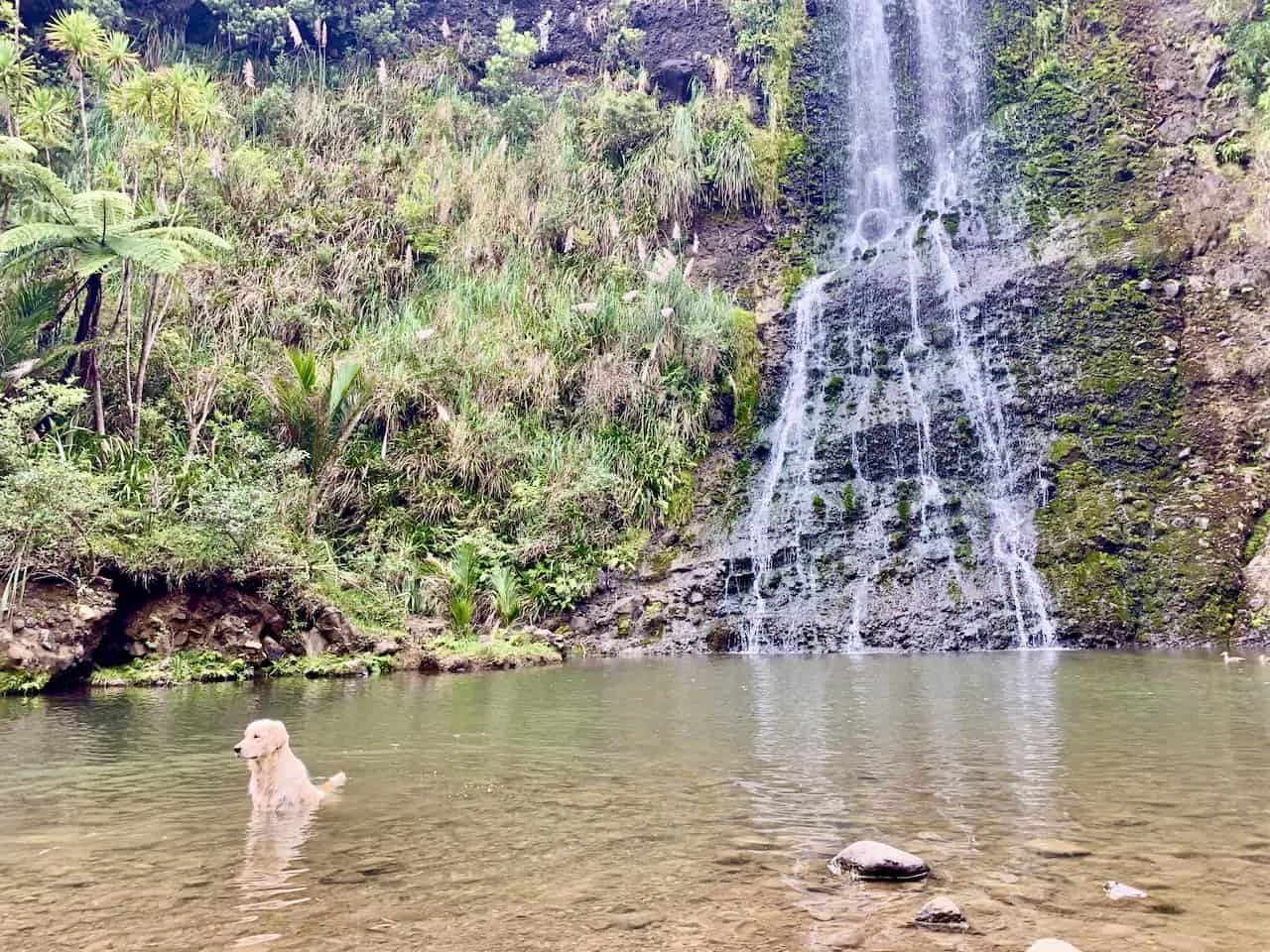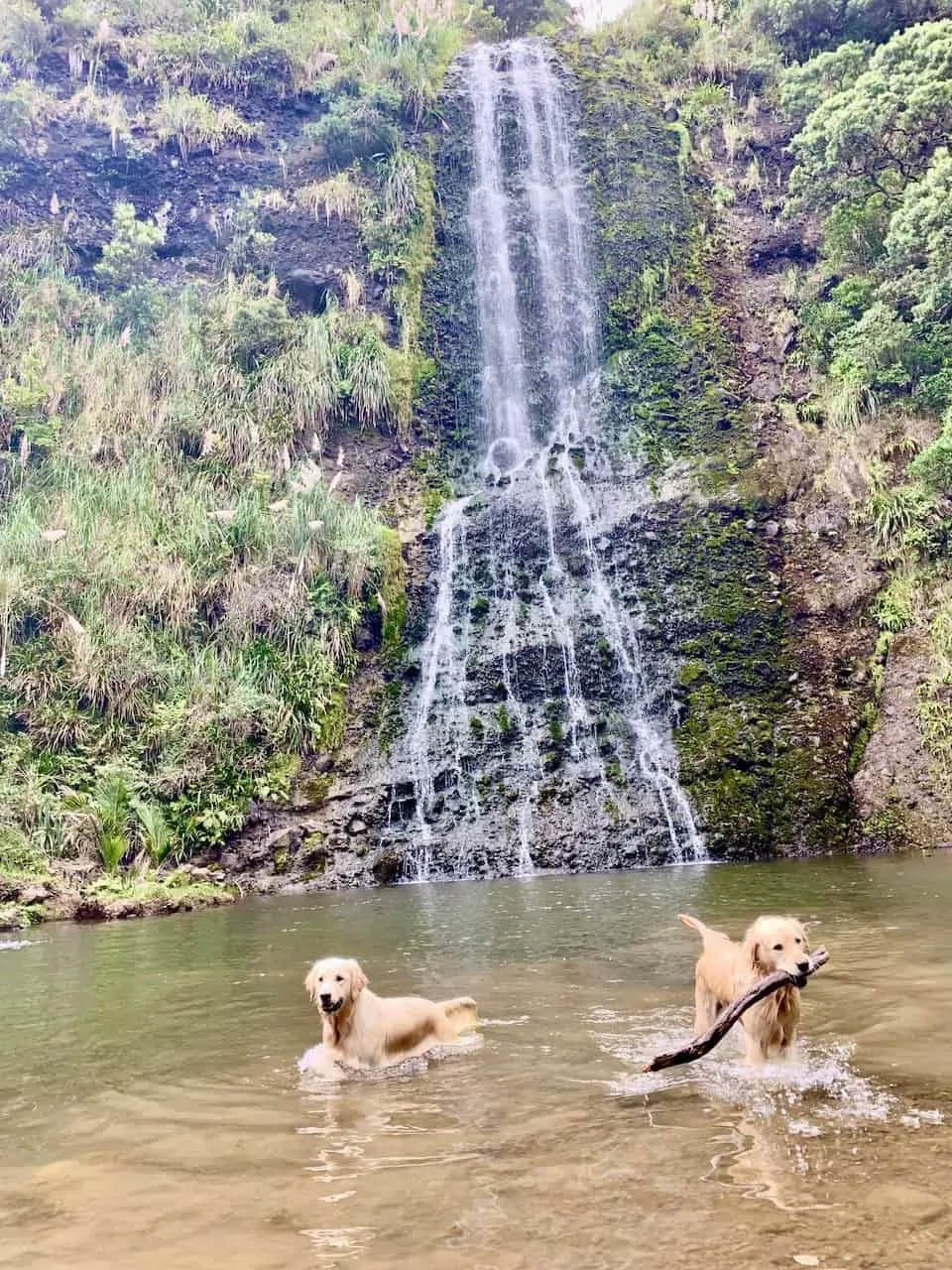 5) Karekare Beach
Once at the main road continue back towards the parking lot, but before reaching the lot, you will see the sign pointing you on the Pohutukawa Glade Walk.
If you want to take the dry route, head onto this trail and you should be on the black sand Karekare Beach in about 10 minutes.
Karekare Beach is a massive black sand beach that seemingly goes on as far as the eye can see. There are some picturesque rock formations out in the water and you should get some great reflection shots of the nearby mountains off of the black sand.
Compared to Piha, Karekare Beach will feel much less crowded and you should have no trouble at all finding a spot to relax by.
After enjoying some time on the beach, head back to the parking lot, either by taking the dry route or by crossing the stream, and head on off to your next attraction in the Waitakere Ranges.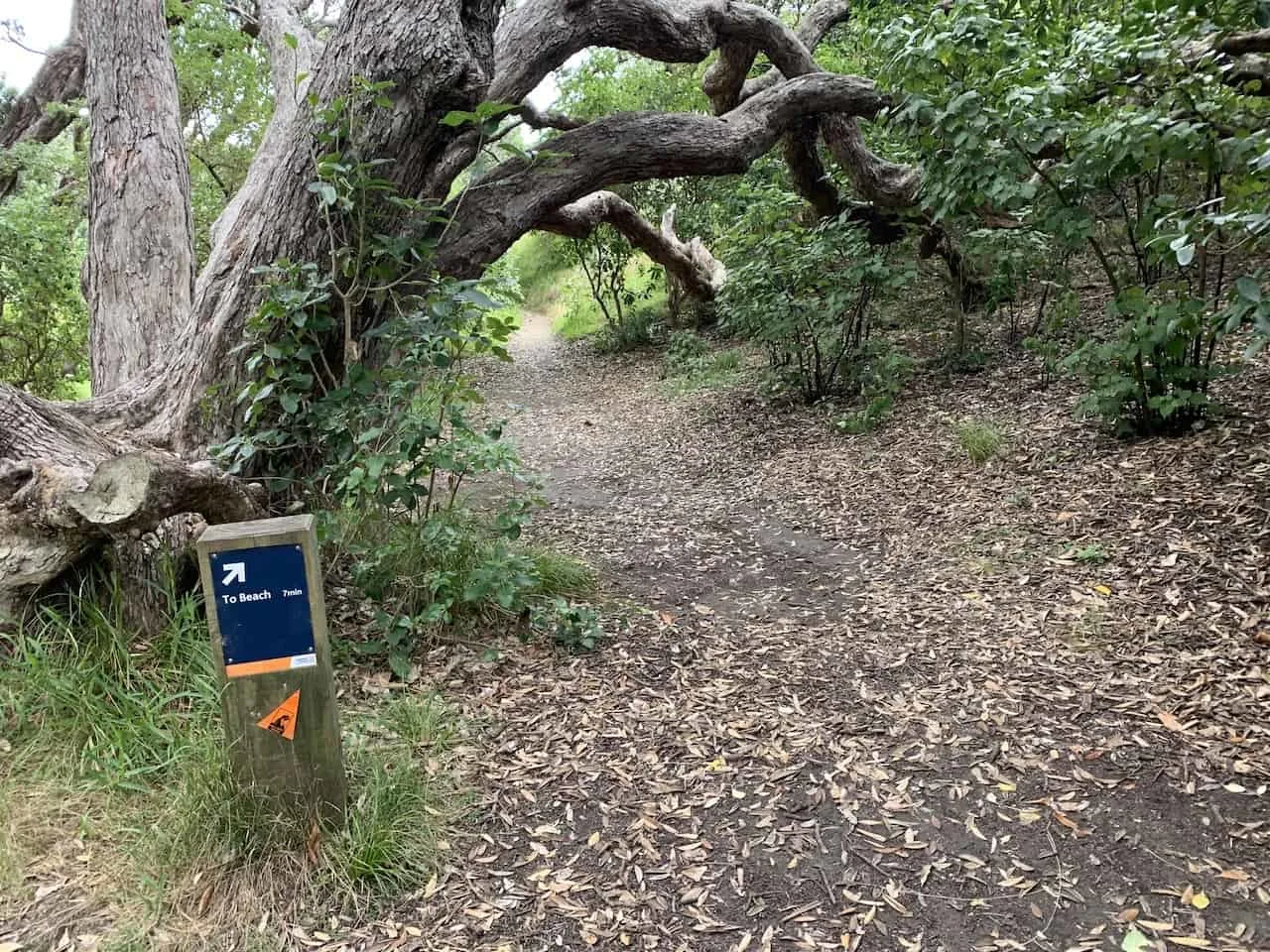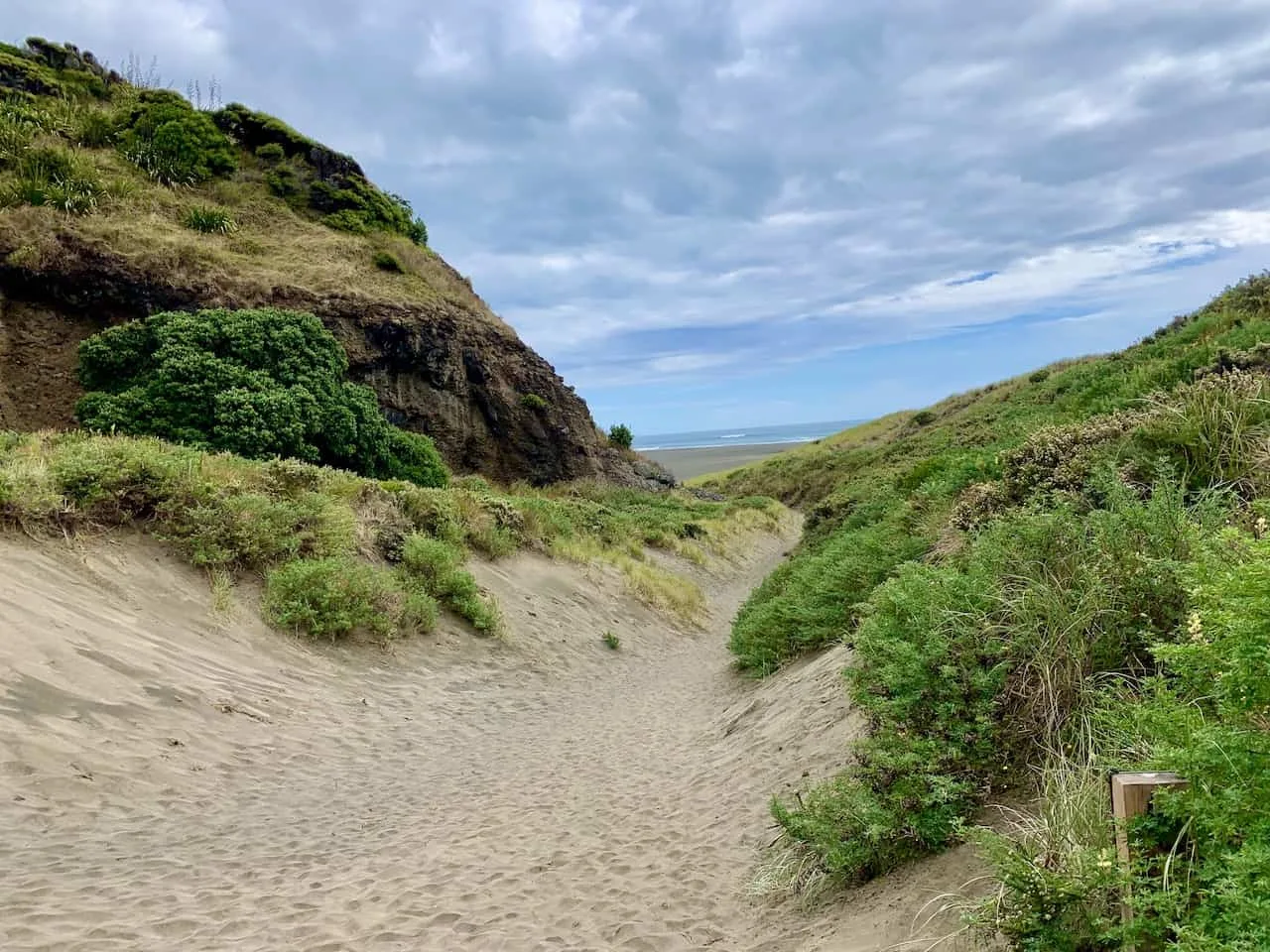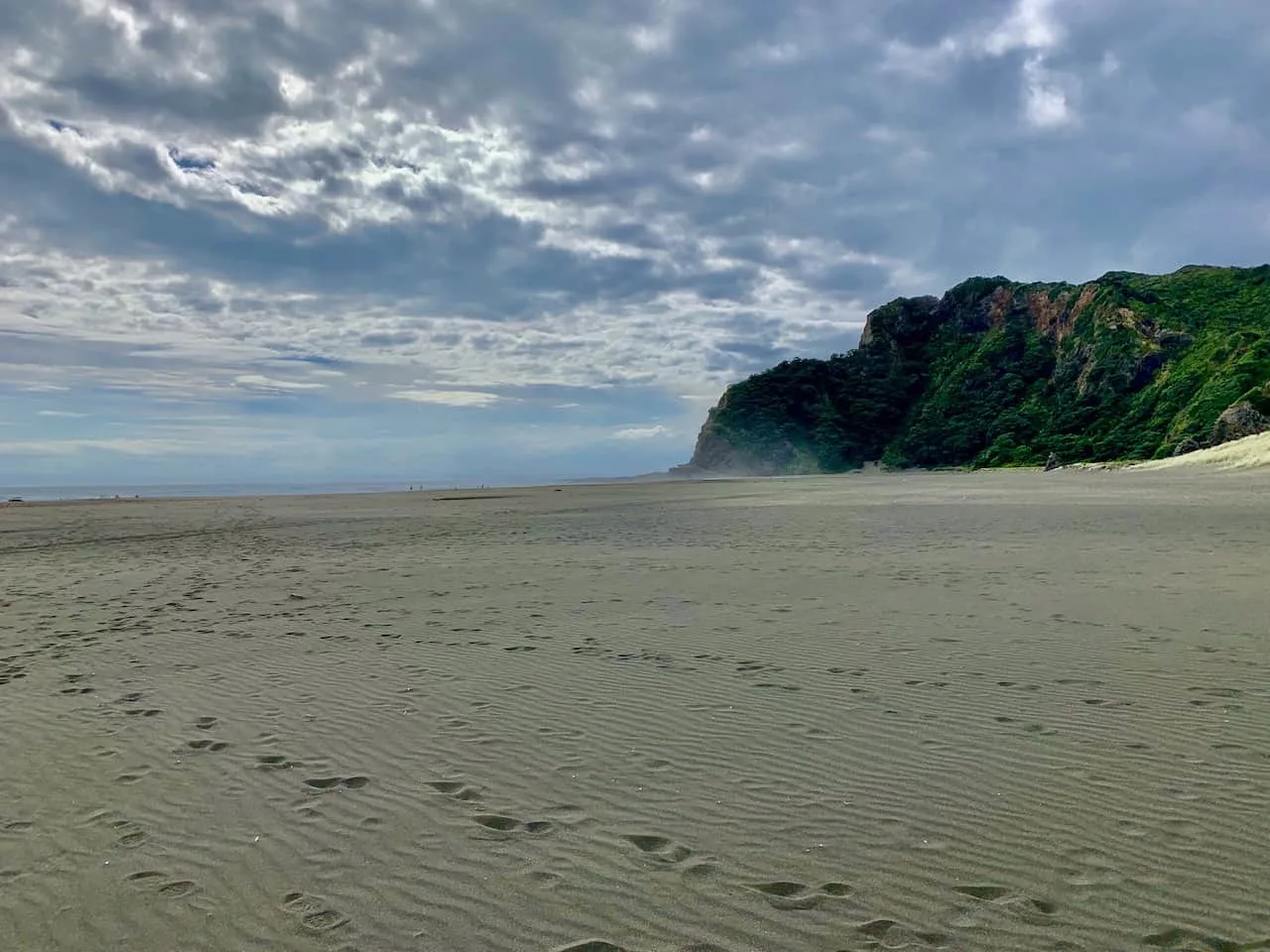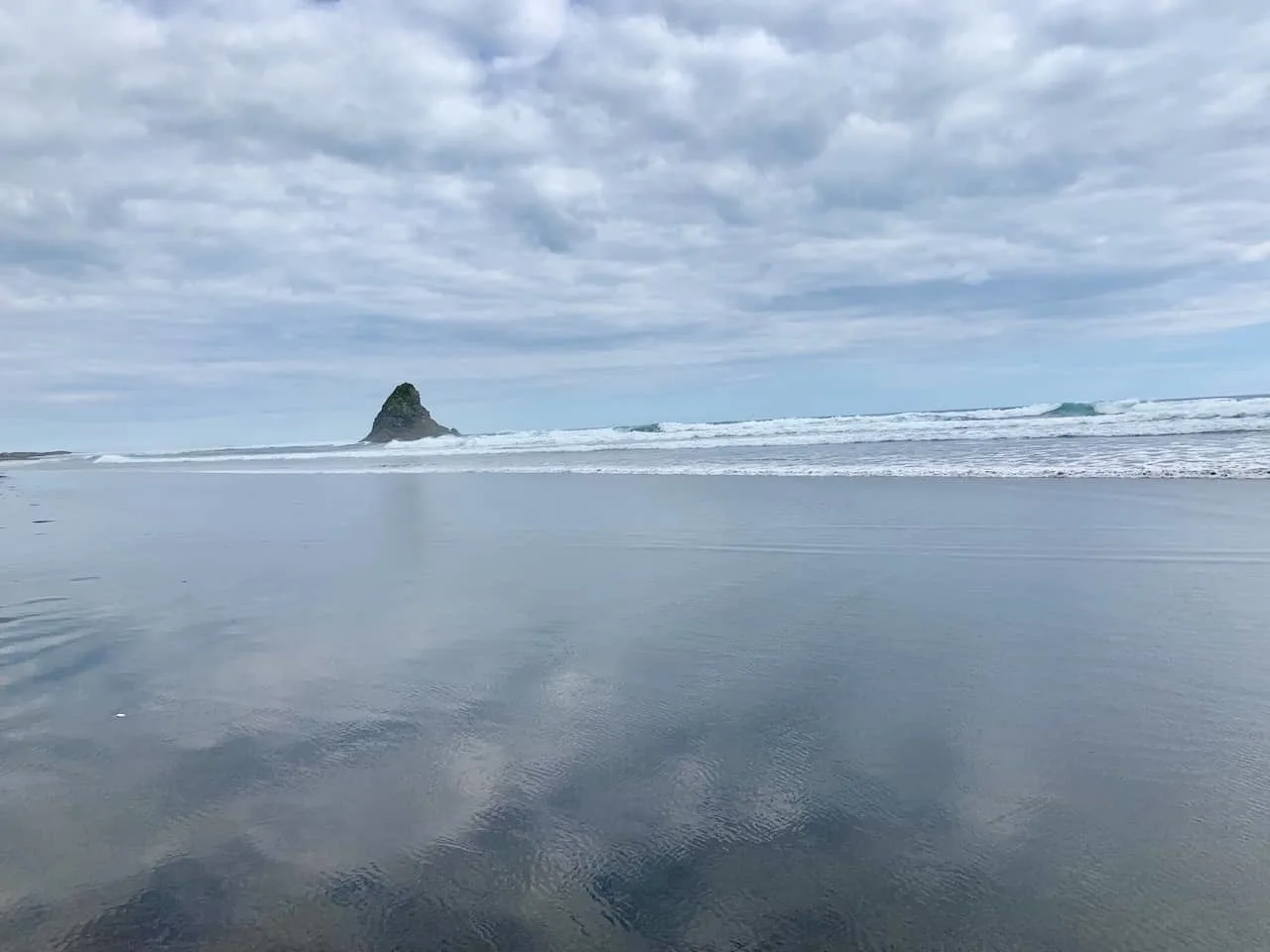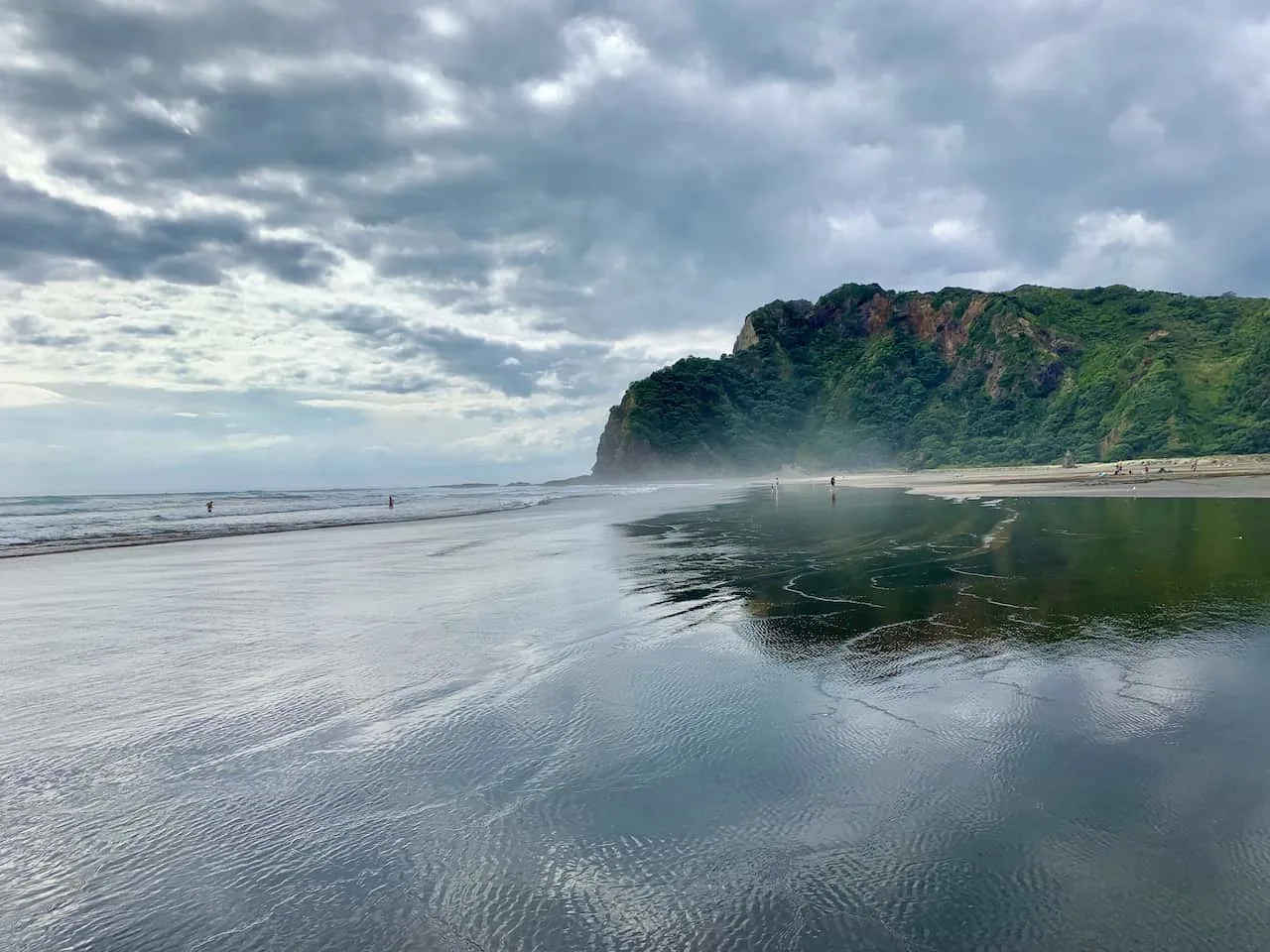 6) Other Waitakere Ranges Attractions
Speaking of other Waitakere Ranges attractions, below is a list of 5 other spots I think you should make your way to during your time in the area.
To learn more about the ranges in general, take a look at the 7 Best Walks in the Waitakere Ranges that I put together.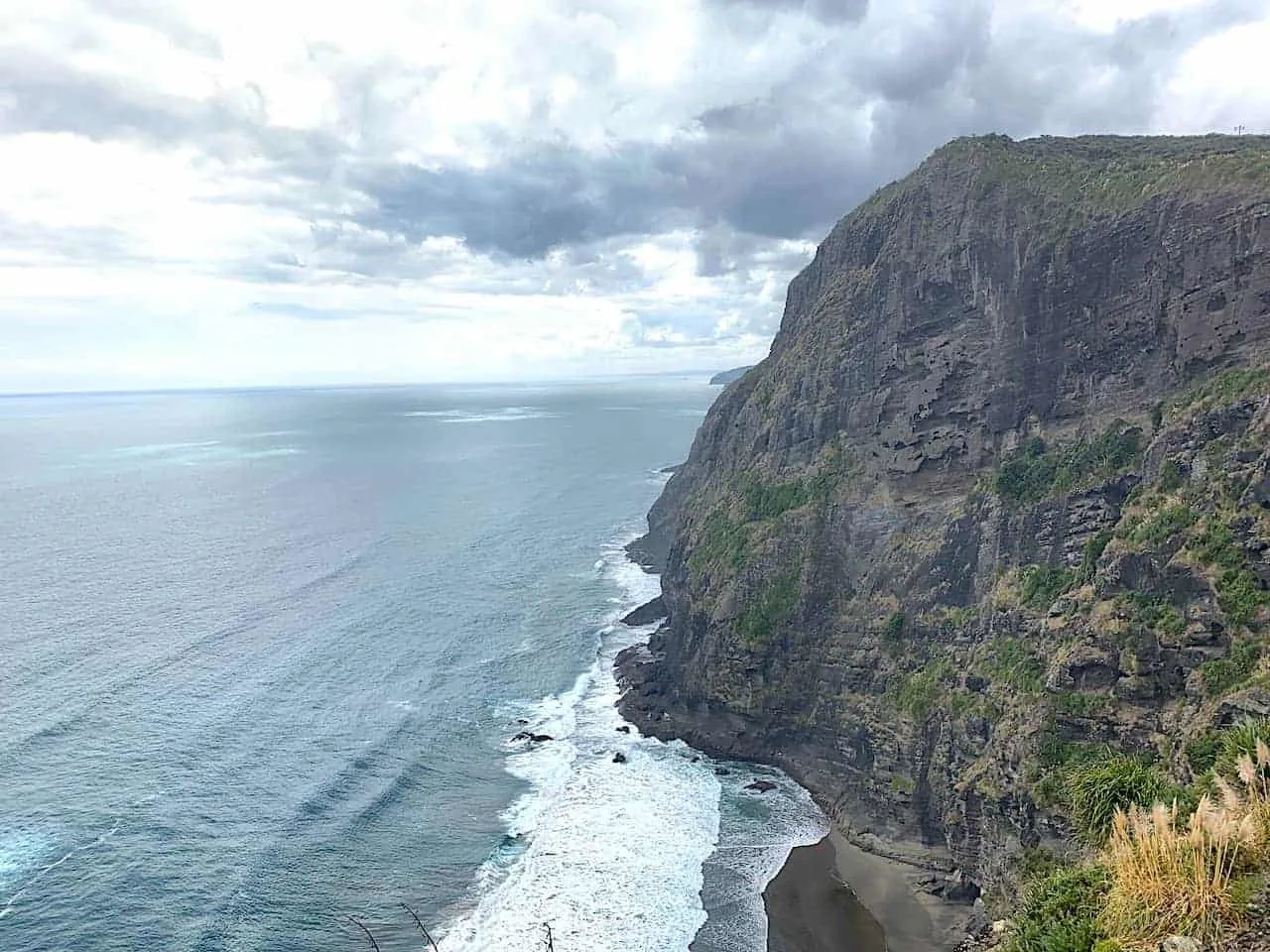 7) Where to Stay in Auckland
If taking the trip from Auckland you will need to spend the night there to take part of your time around Karekare.
Auckland offers its variety of accommodation options – from backpacker friendly to super luxury. Below are some highly rated options to choose from at different price points:
Now that you have a better idea how to visit Karekare Beach and Karekare Falls, it is time to head there yourself. If you have any questions or comments feel free to write them in below.
Also don't forget to check out the other New Zealand itineraries and guides up on the site. Have fun out there and safe travels!