While most parks around the world are known for their greenery, fields, flowers, and plants, Kuirau Park in Rotorua, New Zealand is better known for its geothermal activity and mud pools. That's right, the park is full of various steaming lakes and bumbling pits of mud directly in the center of the town. This guide will go over what Kuirau Park is all about and how to add it onto your New Zealand itinerary.
* Affiliate Disclosure: This post may contain affiliate links, which means I may receive a commission if you make a purchase through the links provided, at no additional cost to you. Thanks for supporting the work I put into TripTins!
1) Kuirau Park History
If you were not aware already, the whole area around Rotorua is well known for its geothermal activity. There are plenty of different places to explore either right nearby the town center or a bit further out.
Many of these geothermal areas require an entrance fee to enter, however Kuirau Park on the other hand is free to visit and it offers some incredibly unique aspects to enjoy.
Below is a quick history of the park, taken from some of the info boards that can be found along the main pathway:
» The Maori folklore has it that a young woman named Kuiarau was swimming in the main lake when a mythical creature dragged her to the bottom. It is said that the gods were angered by this and made the lake boil so the creature would be destroyed.
» The name of the main lake is taken from that lost woman, and is now one of Rotorua's most famous attractions.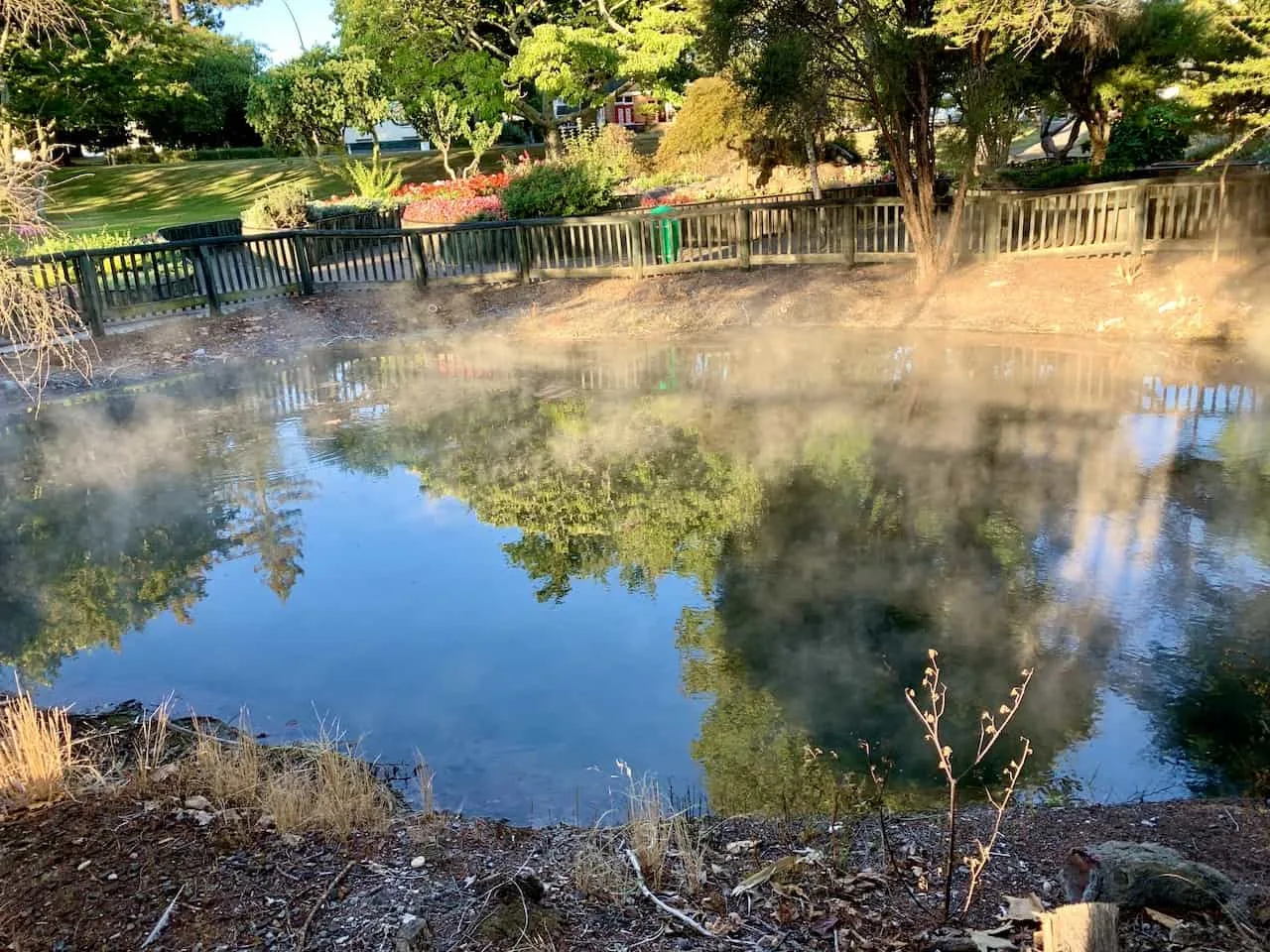 » The Waiparuparu pool was a popular spot for bathing and swimming in the late 19th century. Also, around that time, the sinter (crusts of porous silica) produced by the Waiparuparu pool started to be used as a building material. It was used to build the chimneys in the nearby Maori village of Ohinemutu.
» You can also find kakahi (freshwater mussel shells) in the Papatangi pools and it is believed they were used for Maori cooking starting all the way back in the year 1300.
So, yes Kuirau Park is definitely a unique place to visit and while you may not expect it, there have been small eruptions through the years creating new geothermal spots in the park. So, who knows, maybe you will be able to witness one of these geothermal phenomenon for yourself.
2) Location & Map
Kuirau Park is located right near the town center of Rotorua. No matter where you are staying in town, you should be within walking distance to the park.
While the park does have some additional facilities such as an aquatic center, badminton club and sports field, the east side of the park is where you will find the geothermal activity.
If you are planning on driving, you can also easily park at the lot at the southern end Kuirau as well.
My recommendation is to start near the main parking lot of the park on the southern end, and then walk your way to the north end of the park, where the main geothermal pool and boardwalk is located.
→ As you are looking for rental cars in New Zealand, I would highly recommend checking out Rentalcars.com for your search. The site will give you a whole host of options to consider all in one spot. You can filter by price, car type, rental company, & much more to find the perfect car for your trip.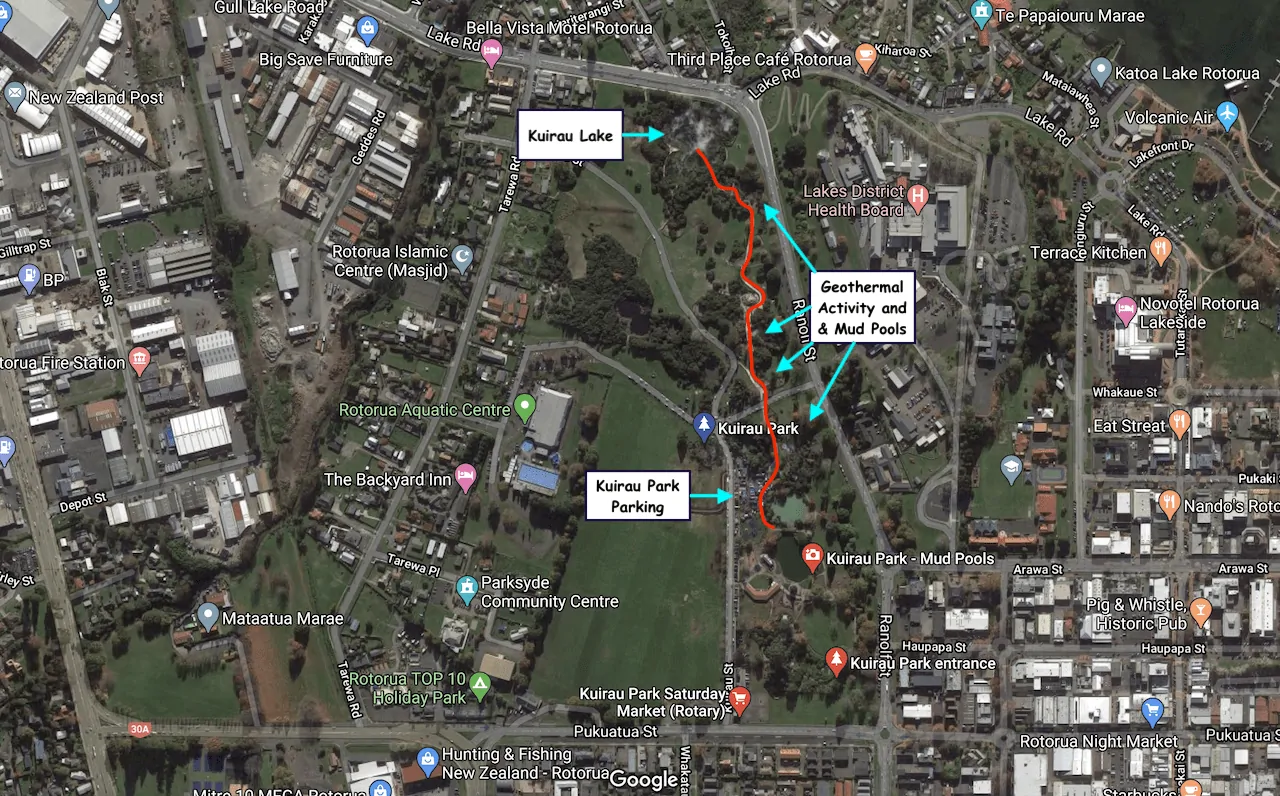 3) Where to Stay in Rotorua
Rotorua offers a variety of options for its visitors – everything from budget backpacker friendly to high luxury.
No matter what you are looking for there will be an option for you. Below are some highly rated recommendations based on price range.
Budget: Rotorua Central Backpackers | YHA Rotorua | Fairy Springs Motel | Astray Rotorua Motel
Mid Tier: Quest Rotorua Central | Sport of Kings Motel | Silver Fern Rotorua | Regent of Rotorua
Luxury: Peppers on the Point | Black Swan Lakeside Boutique | Solitaire Lodge | Treetops Lodge & Estate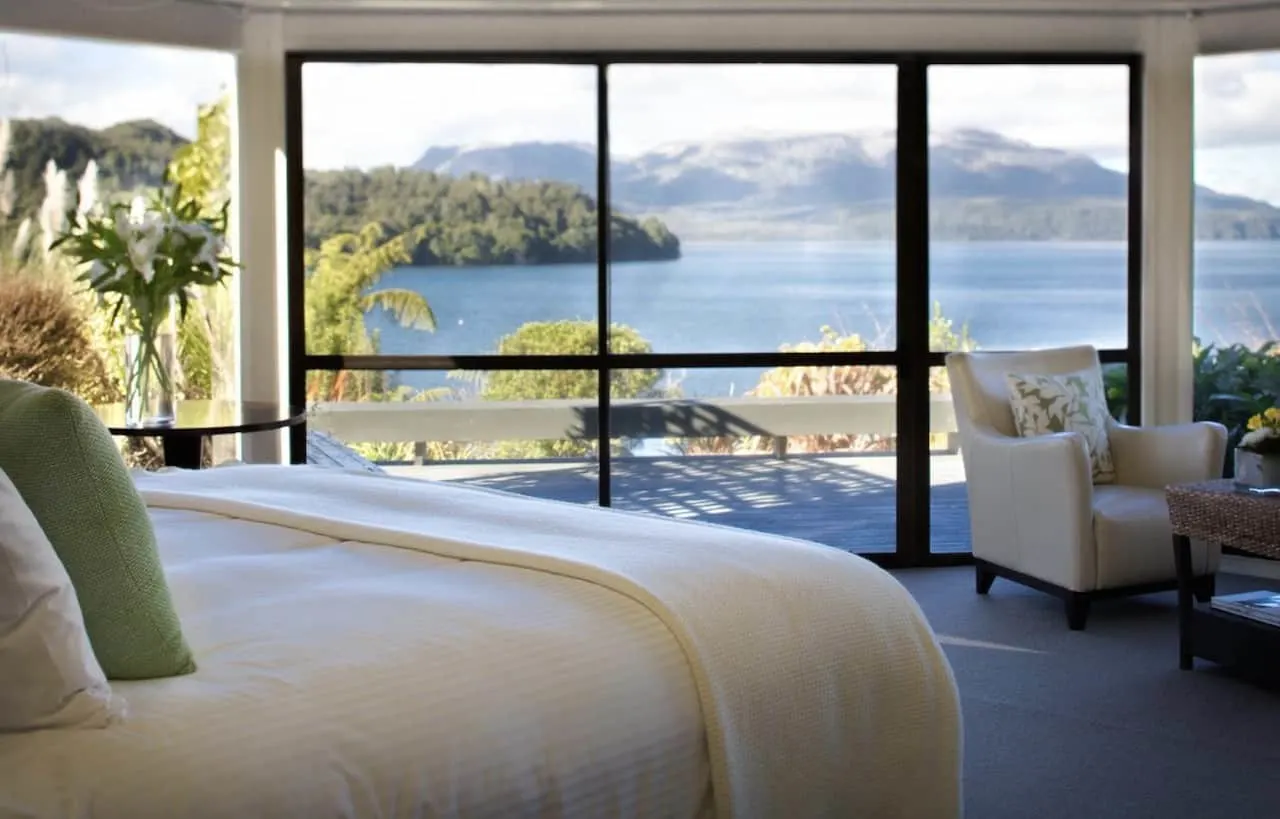 4) A Visit to Kuirau Park
Once you arrive to Kuirau Park, either by car or by foot, you will be welcomed by a couple larger lakes right by the parking lot.
These won't have that geothermal steam or bubbles but don't worry, those will be coming very soon. By the entrance you will also find some warm foot baths if you would like to give them a try for yourself.
Continue on the path northbound, where soon enough you will come across the first of several smaller geothermal lakes and mud pools.
Around each of these areas, you will find a fence along with a warning sign. Do not cross these fences! The geothermal areas can be extremely dangerous, so just enjoy the view from a safe distance.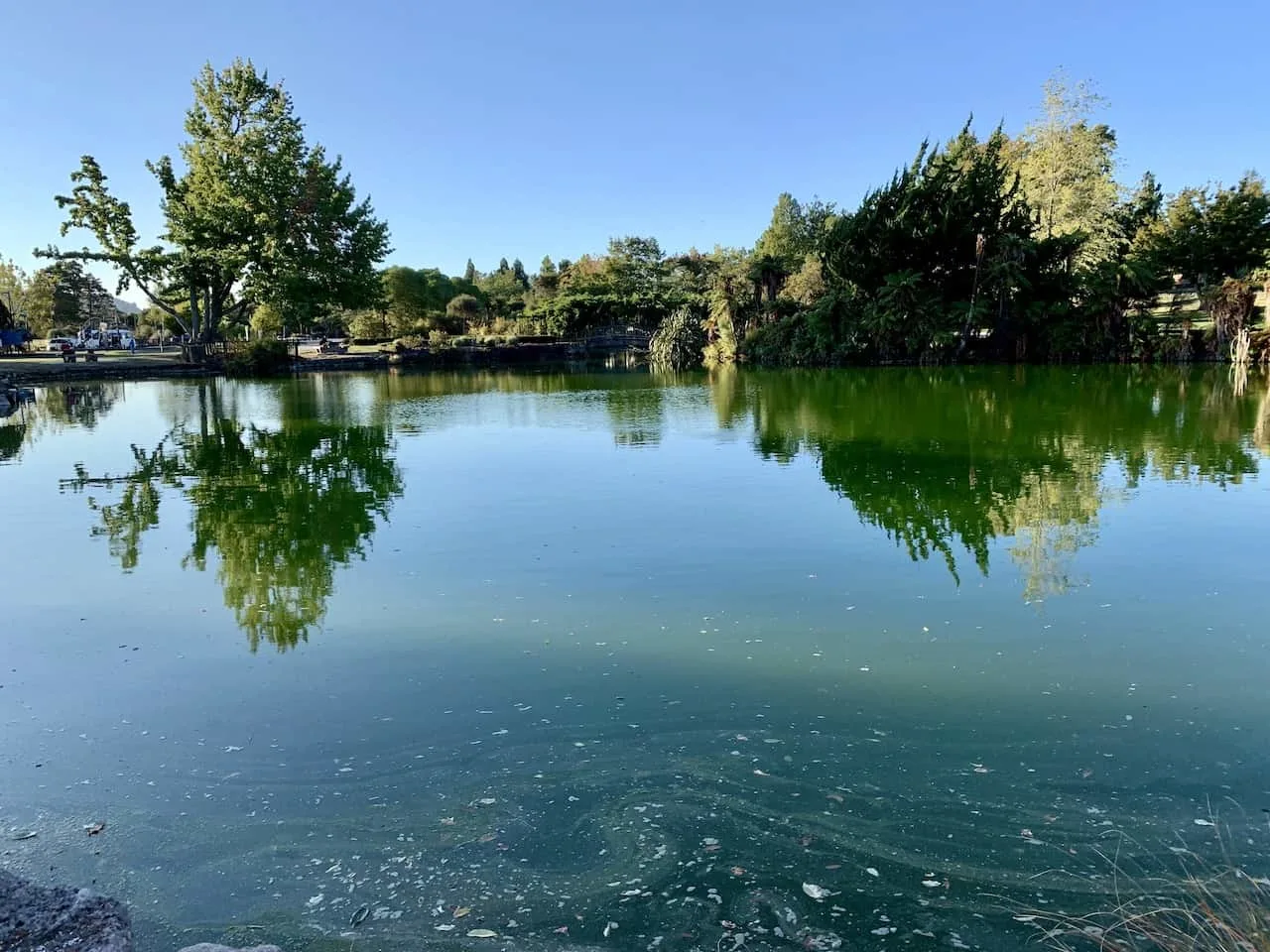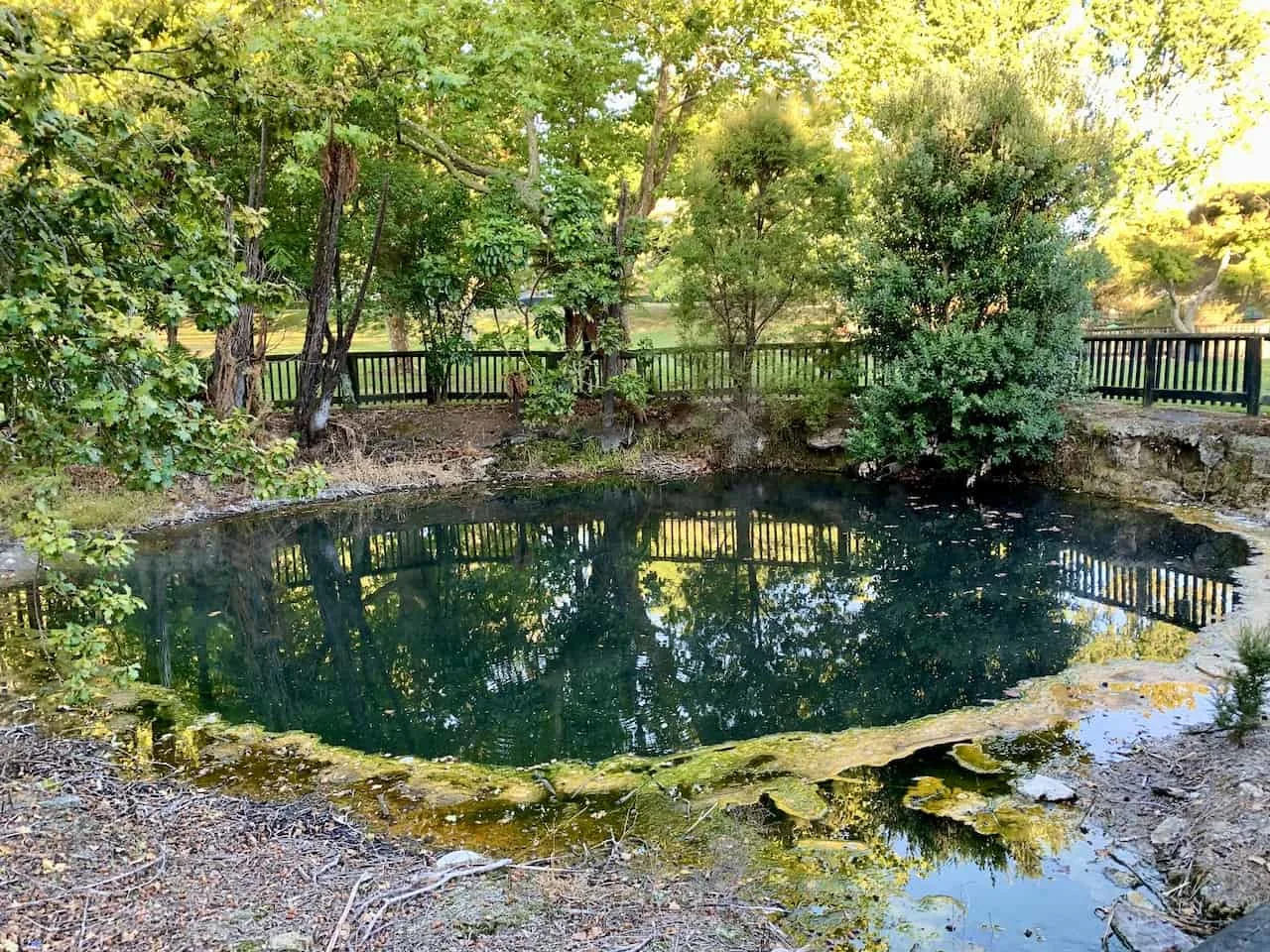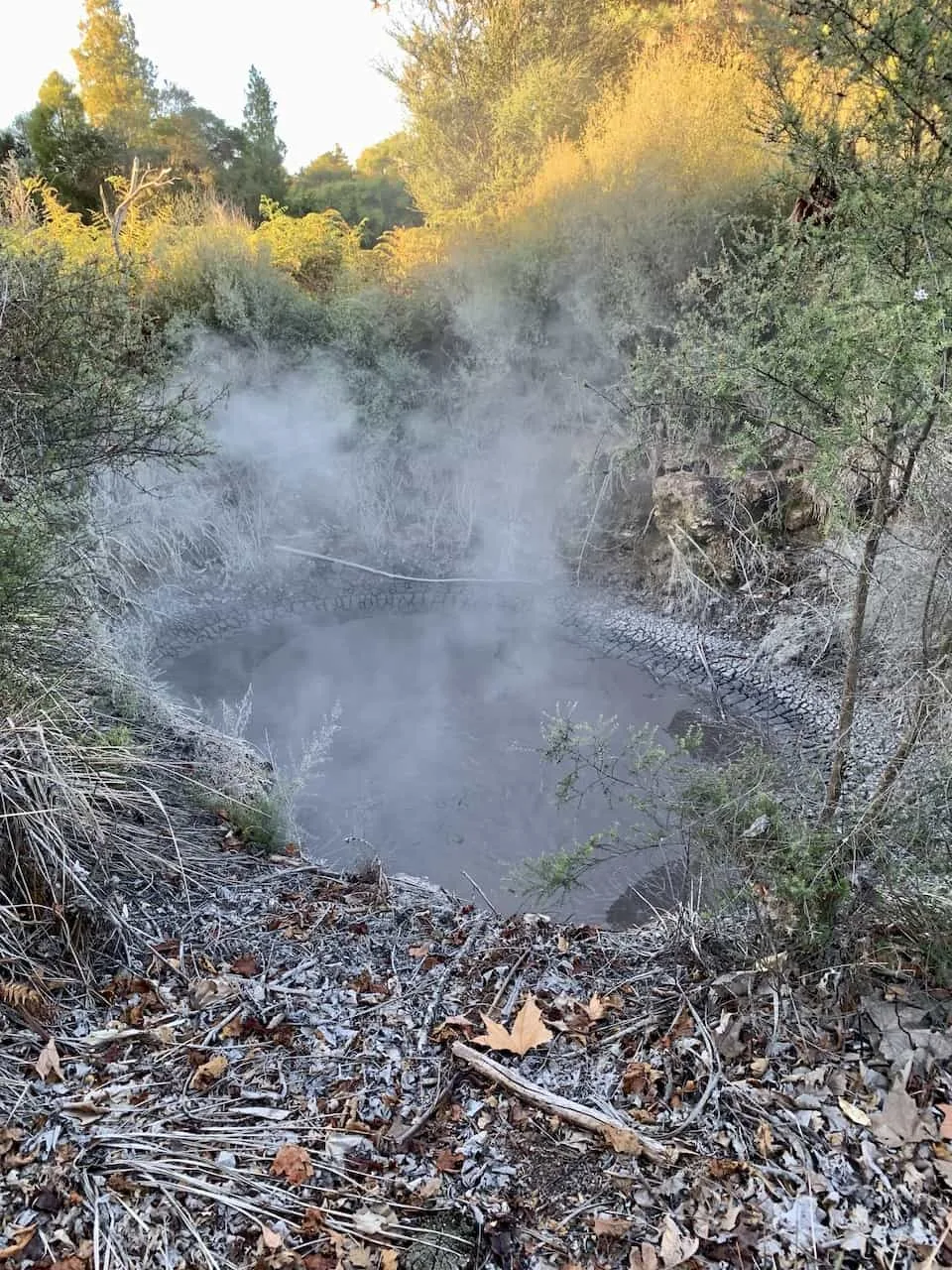 After a few geothermal pools you will see the Kuirau Park sculpture alongside some steaming rocks out in front of you, as you continue along the winding pathway.
There will be a couple more mud pools to enjoy before you come across the famous Kuirau Lake and its boardwalk.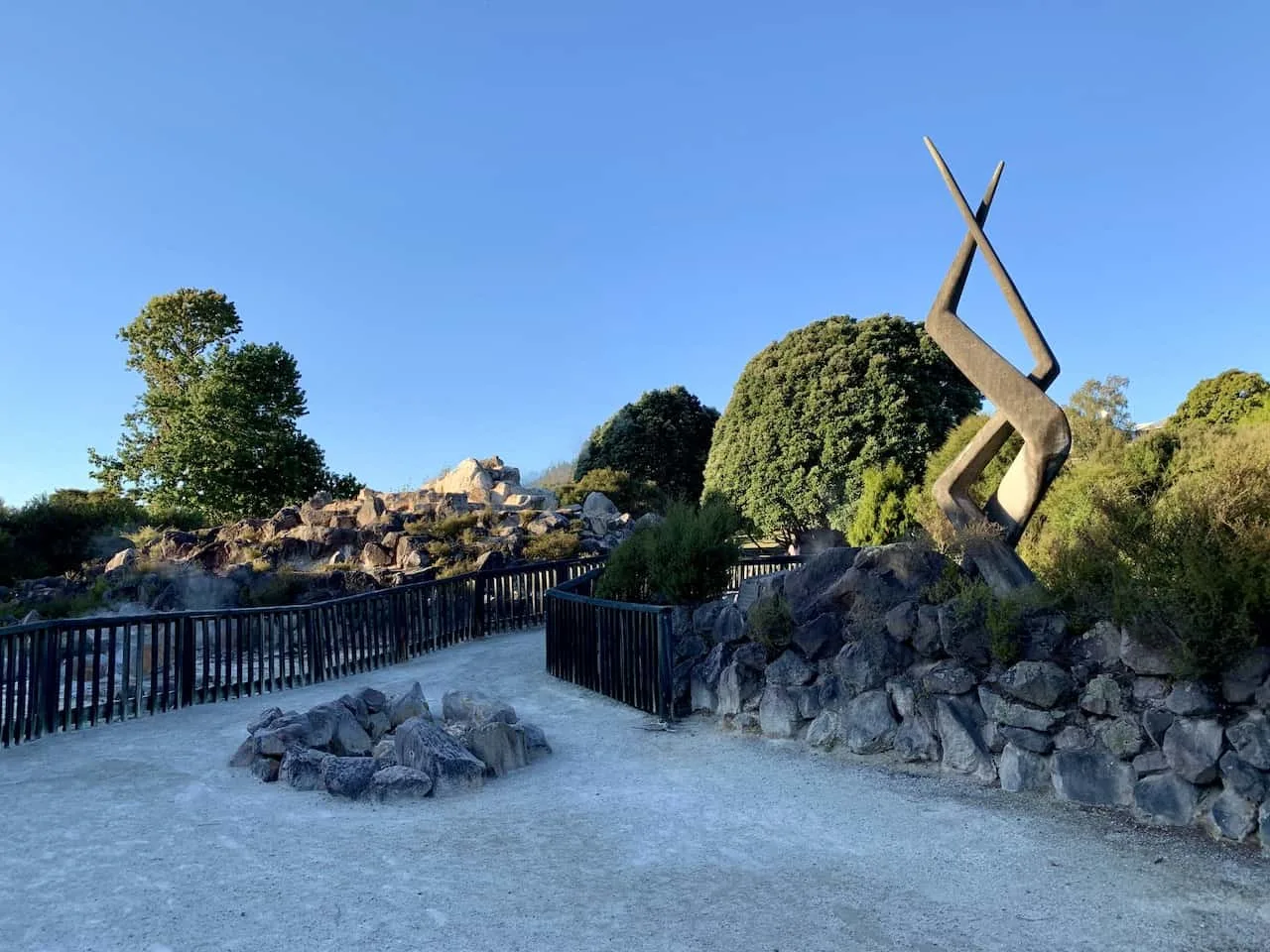 For me, Kuirau Lake was the highlight of the park, as I got to walk the boardwalk above the lake, with the steam rising from the water in every which direction.
Since I was there just before sunset, I had a beautiful reflection of the sun off of the steaming lake's waters as I explored the boardwalks before calling it a day.
Altogether I spent around an hour walking around the park and it was a perfect way to end my day around Rotorua.
If you are trying to avoid the crowds a bit, then heading to the park either earlier in the day or later on (like I did) would be my recommendation.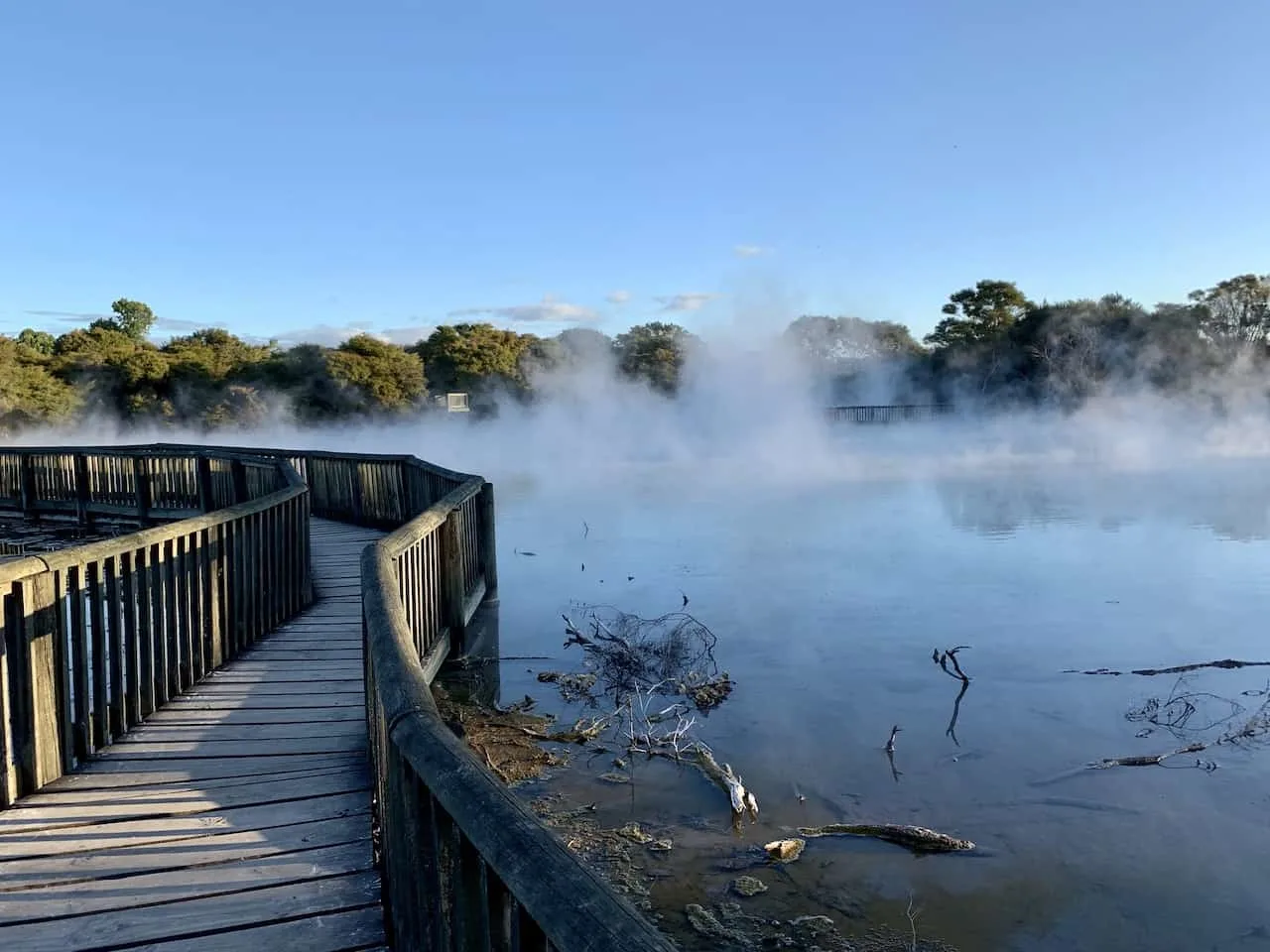 5) Other Rotorua Activities
There is no way to see everything that Rotorua has to offer even if spending a week around the area. If you do have a couple days though, I would recommend trying to visit several of the attractions listed below.
During my time in Rotorua I visited the following places in Rotorua and its nearby areas.
Feel free to check out the 12 Best Rotorua Activities Guide that goes into more detail about each one of them.
1. Wai-O-Tapu Thermal Wonderland
2. Waimangu Volcanic Valley
3. Rainbow Mountain Scenic Reserve – Learn more about the hike up Rainbow Mountain
4. Hamurana Springs – Learn more about the Hamurana Springs Walk
5. Okere Falls – Learn more about the Okere Falls Walk
6. Blue / Green Lakes Viewpoint – Check out the Blue & Green Lakes Viewpoint Guide
7. Whakarewarewa Redwoods Forest – Learn more about Walking the Rotorua Redwoods
8. Kerosene Creek
9. Polynesian Spa
10. Rotorua Museum
11. Rotorua Waterfront
12. Kuirau Park
One potential day itinerary could look something like this -> Start the day at Hamurana Springs, head to Okere Falls to take in some river rafters going over a 20 foot waterfall, enjoy the Blue and Green Lakes Viewpoint, stroll through the Whakarewarewa Forest and end the day at Kuirau Park. There is just a ton to do all over Rotorua and I am sure you will have a great time enjoying it all.
Up next after Rotorua, why not give the famous Tongariro Alpine Crossing a try! You can add everything onto a New Zealand North Island Itinerary or longer North & South Island Itinerary.
That about does it for a guide to Kuirau Park. If you have any questions or comments, feel free to add them in below. Also don't forget to check out the other New Zealand itineraries and guides up on the site.
Have fun out there and safe travels!