Headed to New Zealand and plan on visiting both the North and South Islands? Well then, this guide could be for you! Getting from the North Island to South Island is a pretty simple process altogether but I wanted to write up a comprehensive article of ferry options, logistics and what to expect on board.
This guide will also be helpful to those that are planning on bringing a car along as I know many people who visit NZ do so by their own four wheels. With that said let's get into the Wellington to Picton ferry across the Cook Strait!
* Affiliate Disclosure: This post may contain affiliate links, which means I may receive a commission if you make a purchase through the links provided, at no additional cost to you. Thanks for supporting the work I put into TripTins!
1) The Wellington to Picton Ferry
If you did not know already, the country of New Zealand is split between two distinct islands – better known as the North and South islands.
At the very southern tip of the North Island lays the capital city of Wellington and at the very northern tip of the South Island lays the small town of Picton. Now to get from one to the next there are daily 3.5 hour ferries that run between the two.
It is an absolutely breathtaking ferry crossing across the Cook Strait – probably one of the best in the world and is a site within its own right.
You can either choose to use the ferry by just going as a passenger, but you also have the convenient option to add a car on board as well. For those renting a car and wanting to visit both islands, this is probably your easiest way to go about your trip. I will speak about all of that and more throughout the guide.
Need some help travel planning? Check out the New Zealand North Island Itinerary and New Zealand South Island Itinerary up on the site!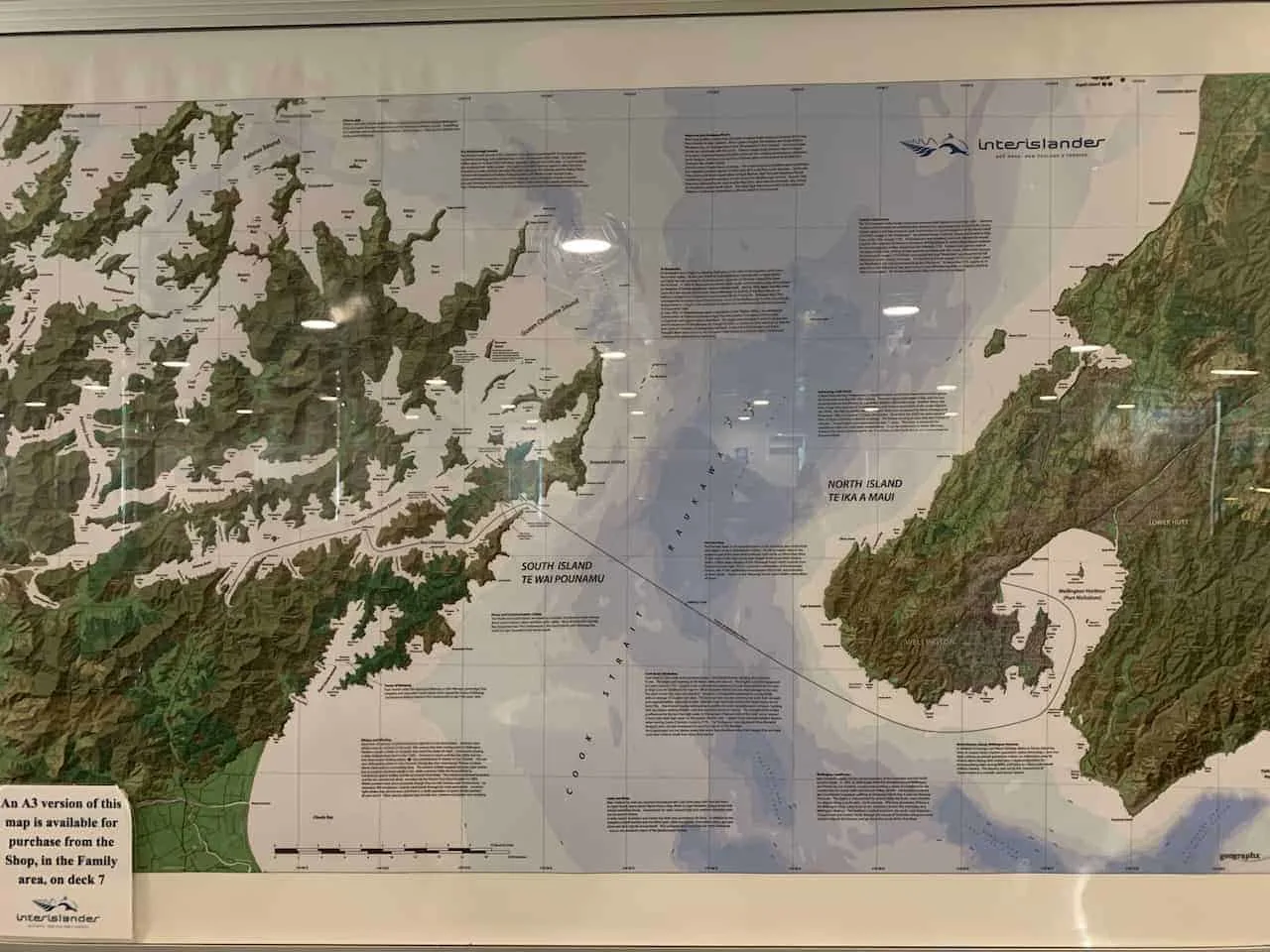 2) Wellington to Picton Ferry Companies
Your choices are simple and limited when it comes to choosing a ferry to go from Wellington to Picton or vice versa.
There are two companies that run ferries across the Cook Strait – Bluebridge and Interislander.
Both companies offer very similar experiences and very similar costs. At the end of the day it would just come down to ferry timings and availability when deciding between the two.
The two ports are right down the street from each other in Wellington (as you can see from the below map), and they share the same port in Picton, so you should have no troubles either way.
3) Ferry Prices
As just mentioned, the prices between Interislander and Bluebridge are pretty similar. Below though are the different options you have when booking with either one of these companies.
Interislander Passenger Only
Saver (non refundable / $20 change fee): $70 NZD
Flexible (non refundable / $0 change fee): $74 NZD
Refundable (refundable / $0 change fee): $83 NZD
Bluebridge Passenger Only
Saver Sail (non refundable / $20 change fee): $62 NZD
Super Sail (non refundable / $0 change fee): $66 NZD
Flexi Sail (refundable / $0 change fee): $70 NZD
Interislander Passenger & Regular Car
Saver (non refundable / $50 change fee): $223 NZD
Flexible (non refundable / $0 change fee): $231 NZD
Refundable (refundable / $0 change fee): $258 NZD
Bluebridge Passenger & Regular Car
Saver Sail (non refundable / $40 change fee): $202 NZD
Super Sail (non refundable / $0 change fee): $211 NZD
Flexi Sail (refundable / $0 change fee): $230 NZD
Ferry Price Notes
→ Prices may be slightly different based on day / time of day of the ferry. The prices above as more or less an average.
→ The car prices are for a regular sized car – these will get more expensive the larger the vehicle you have (you can make that selection during the booking process).
4) Ferry Schedules
Below are a couple screenshots on ferry timings for each company from Wellington to Picton. Do not just assume though that each ferry is running or that there is space available every day (weekends, holidays, etc may also affect schedules).
Please double check through the websites linked above when deciding which exact date/time you are interested in.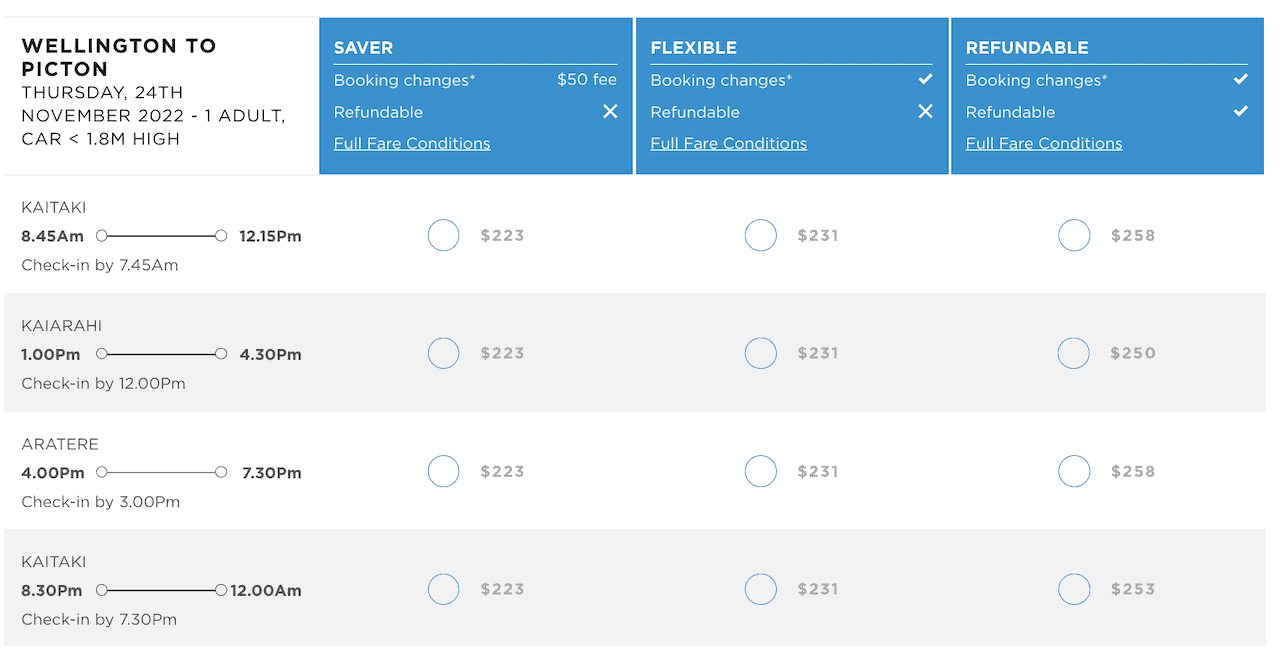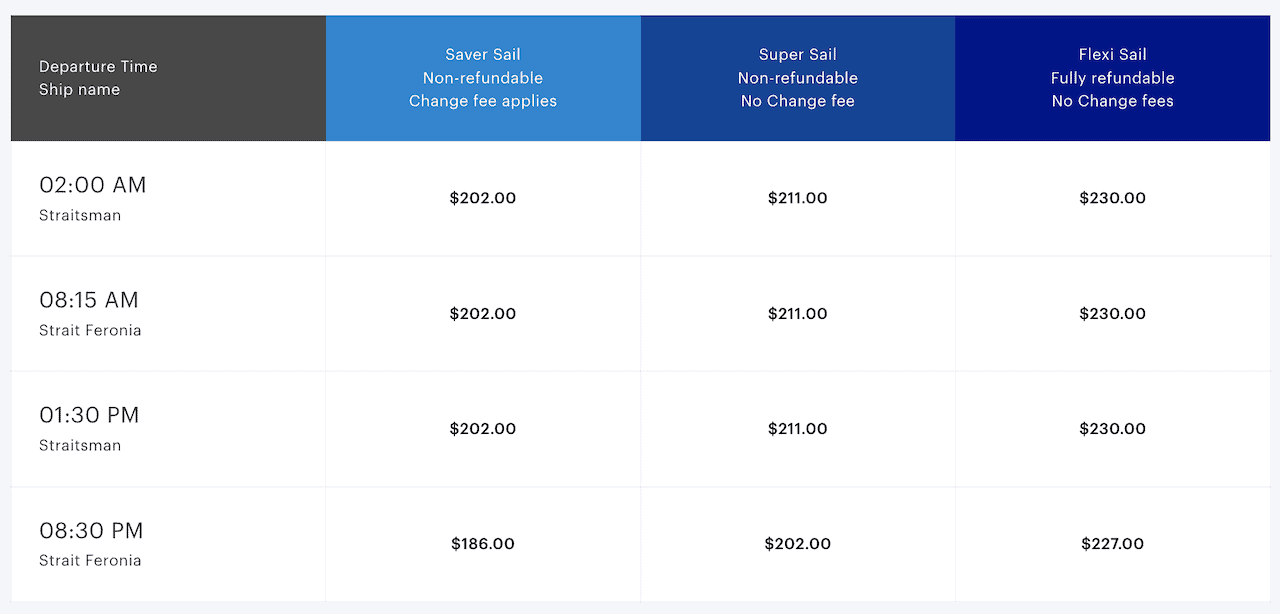 5) Car Rentals on the Ferry
As mentioned before, you not only can board the ferry as a passenger but you can also board with your vehicle. Since many of the car rental companies allow one way drop offs, you can easily pickup your car in Auckland (North Island) for example, and eventually return it back in Christchurch (South Island).
In between of course you can use the Wellington to Picton ferry to get from the North to the South. There may or may not be a one way car drop off fee depending on length of trip and car rental company.
→ Be sure to check out Rentalcars.com when it comes to renting a car in New Zealand. The site will show you car options & prices from a variety of companies. This ensures that you will be able to choose the perfect car (and deal) for your trip to the country.
Your other option here is to return your car in Wellington or Picton, then board the ferry as a passenger, and then pick up a new car rental on the other island. That is the more inconvenient option as you would need to deal with two car rentals so I would definitely advise to just bring that car onto the ferry!
The only caveat here would be if the car rental company you use does not allow its cars onto the ferries. If that is the case, then you might need those two reservations (one for each island).
When using Apex for my car rental, I was able to have a one way drop off with no extra fee and they included the car portion of the ferry ticket in their price.
→ Read More About Car Rentals in the Driving in New Zealand Guide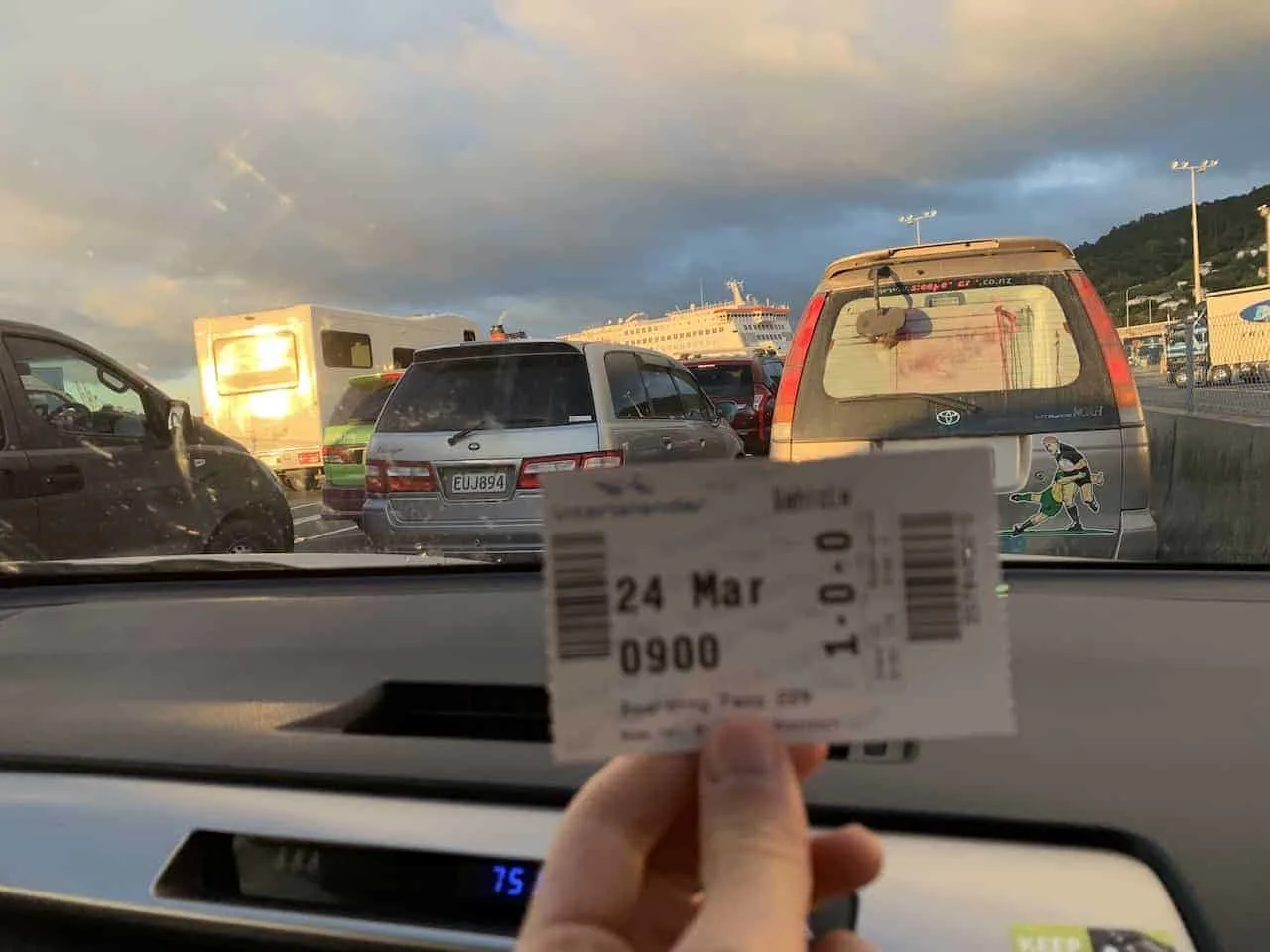 6) The Wellington to Picton Ferry
When I was heading from the North to South Island I used Interislander to get me to Picton. This portion of the guide will go over my experience with them. I cannot speak to the exact details of a Bluebridge experience but from all I hear from others, they are pretty similar in all regards.
You should plan to arrive an hour before your departure time if taking your car onto the ferry. Once you arrive at the terminal you will be directed to go into a certain lane, where you will wait until they start letting the cars onto the ship.
If you are just a passenger without a car you will head into the ferry terminal and will board the ship from there (and you will have the option to check any bags in as well).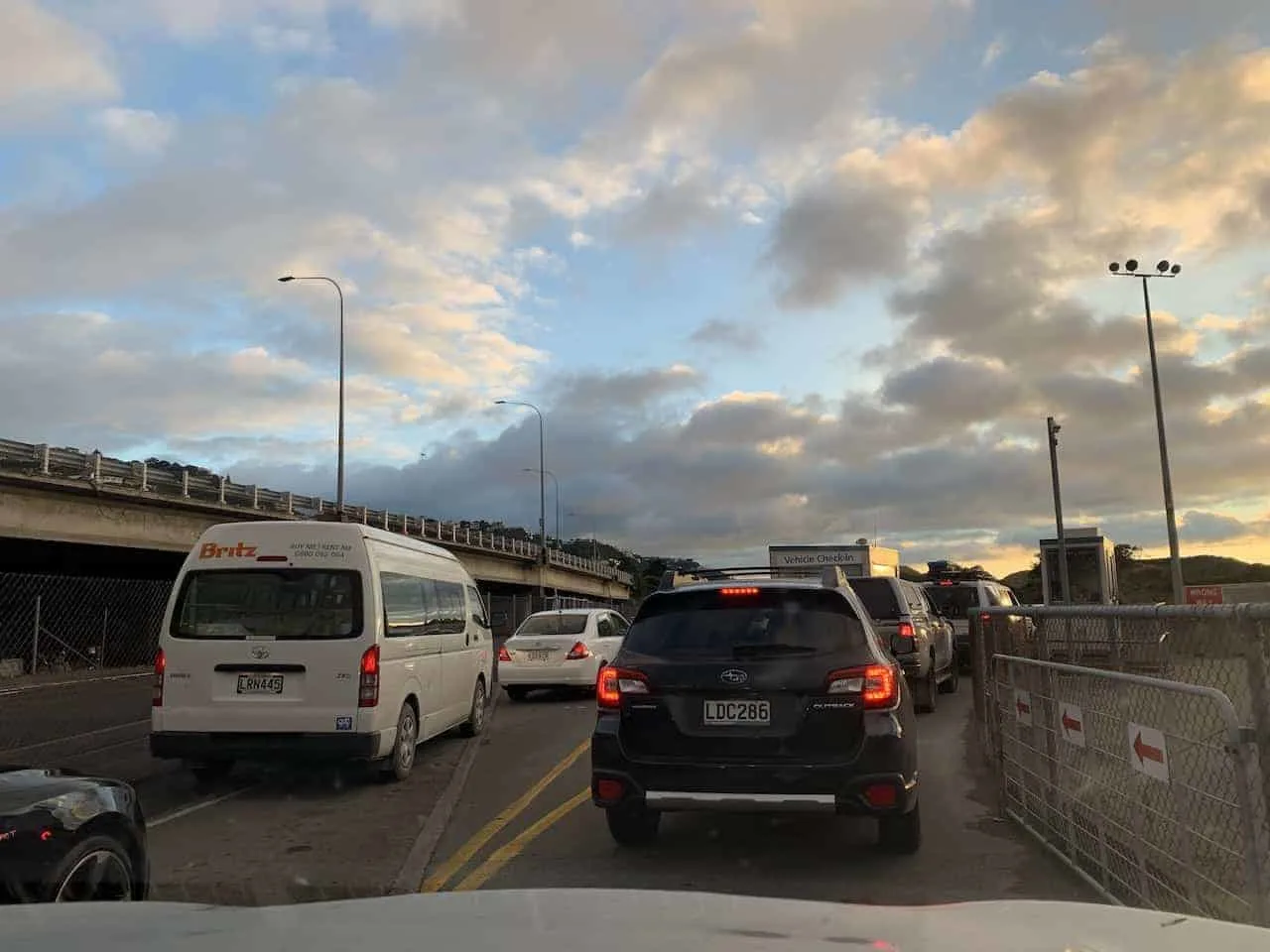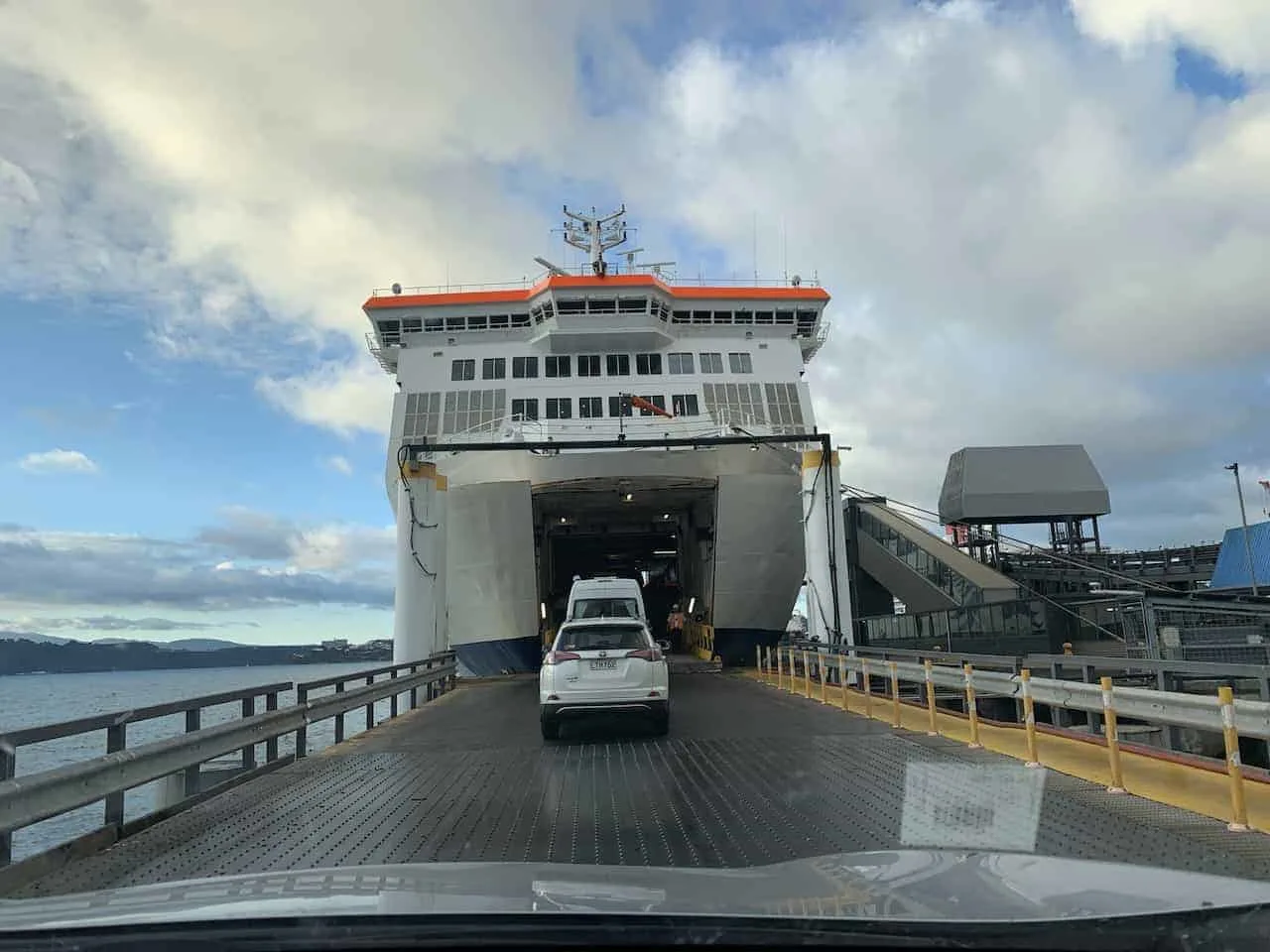 Once your car is loaded onto the ship, make sure you know where you parked and then head on up to one of the passenger floors.
There will be a couple floors to choose from full of seating areas, lounges, food options, and outdoor viewing decks.
You can also head to the top of the ship and take in the view from above.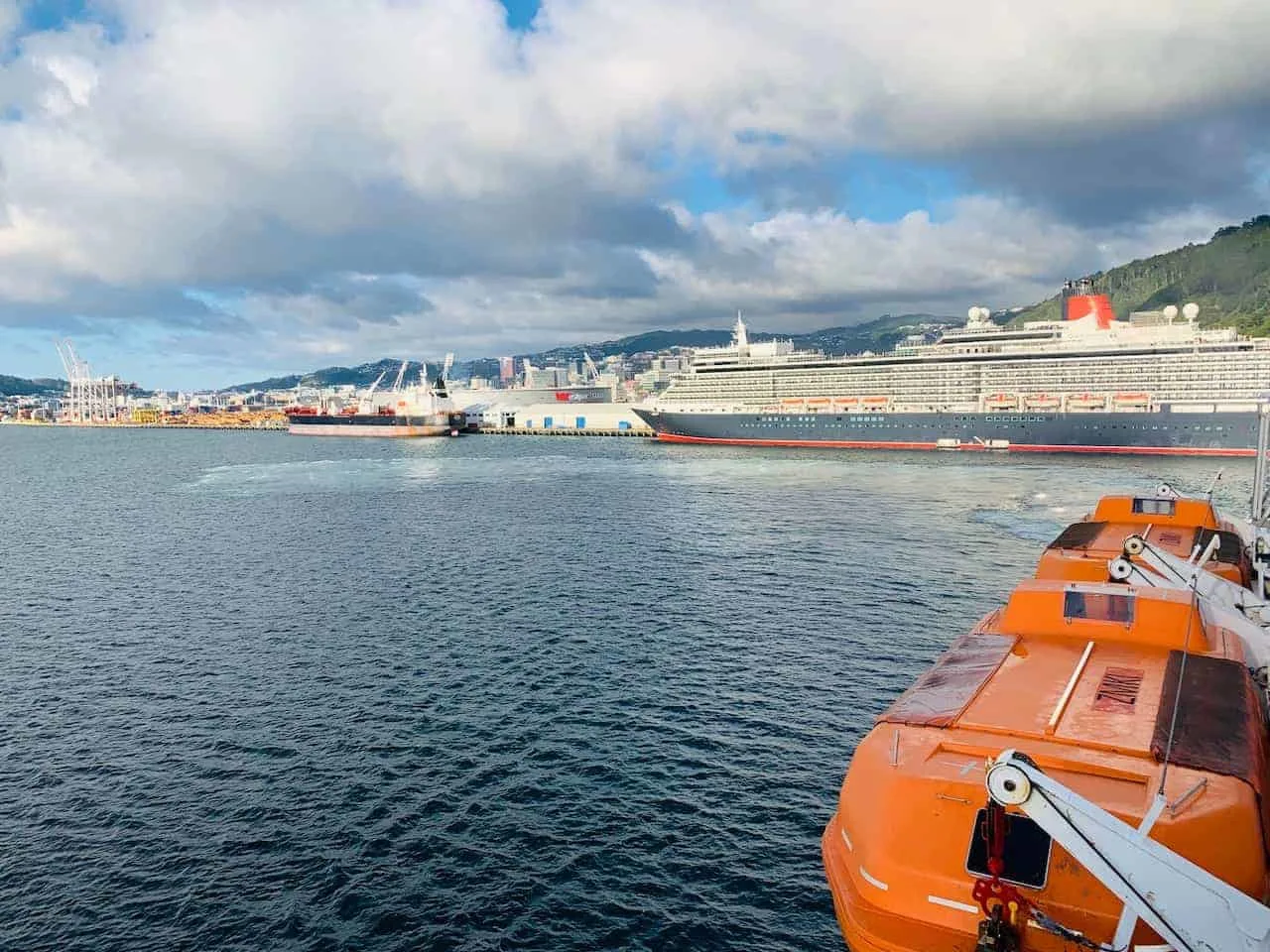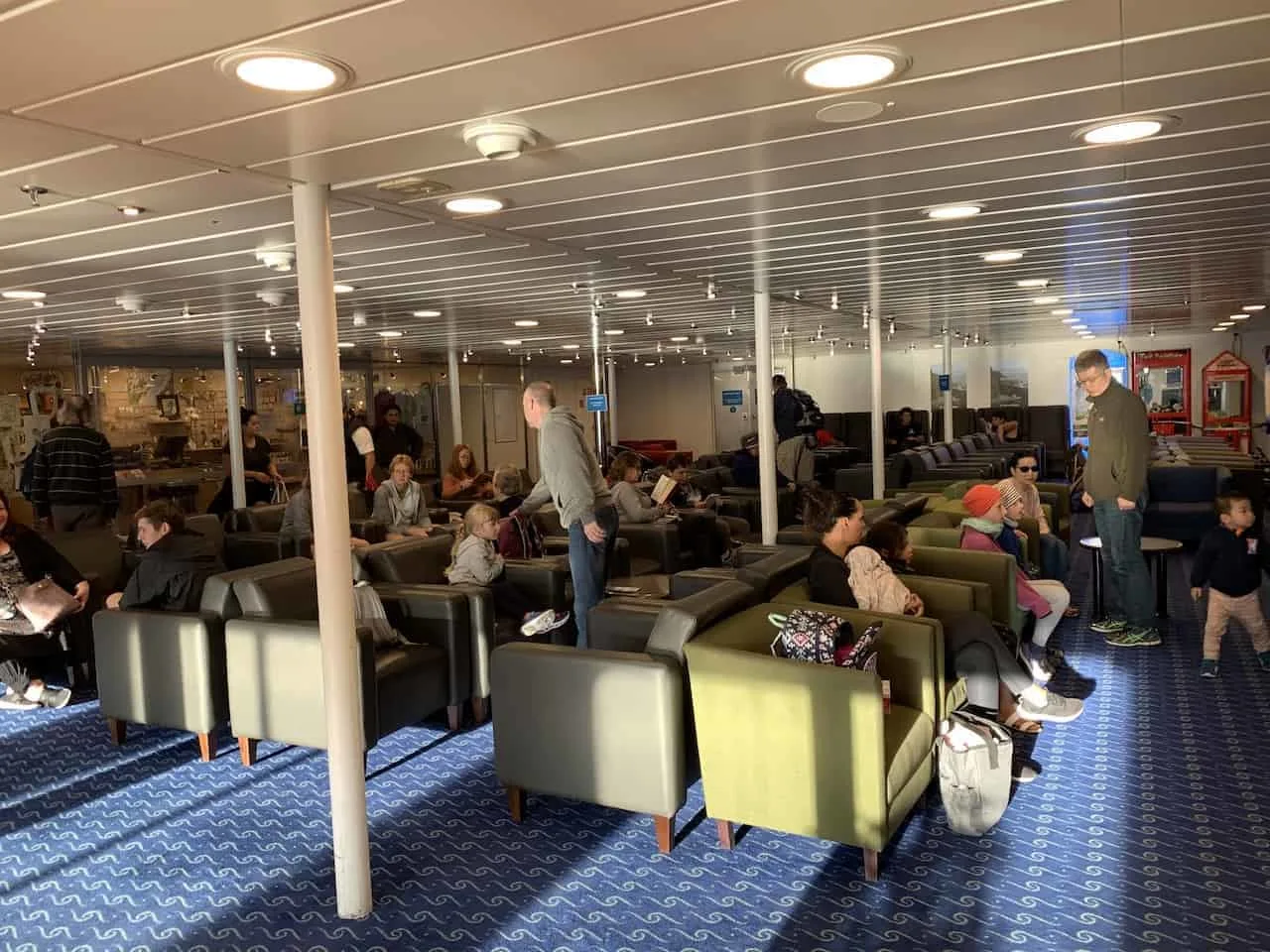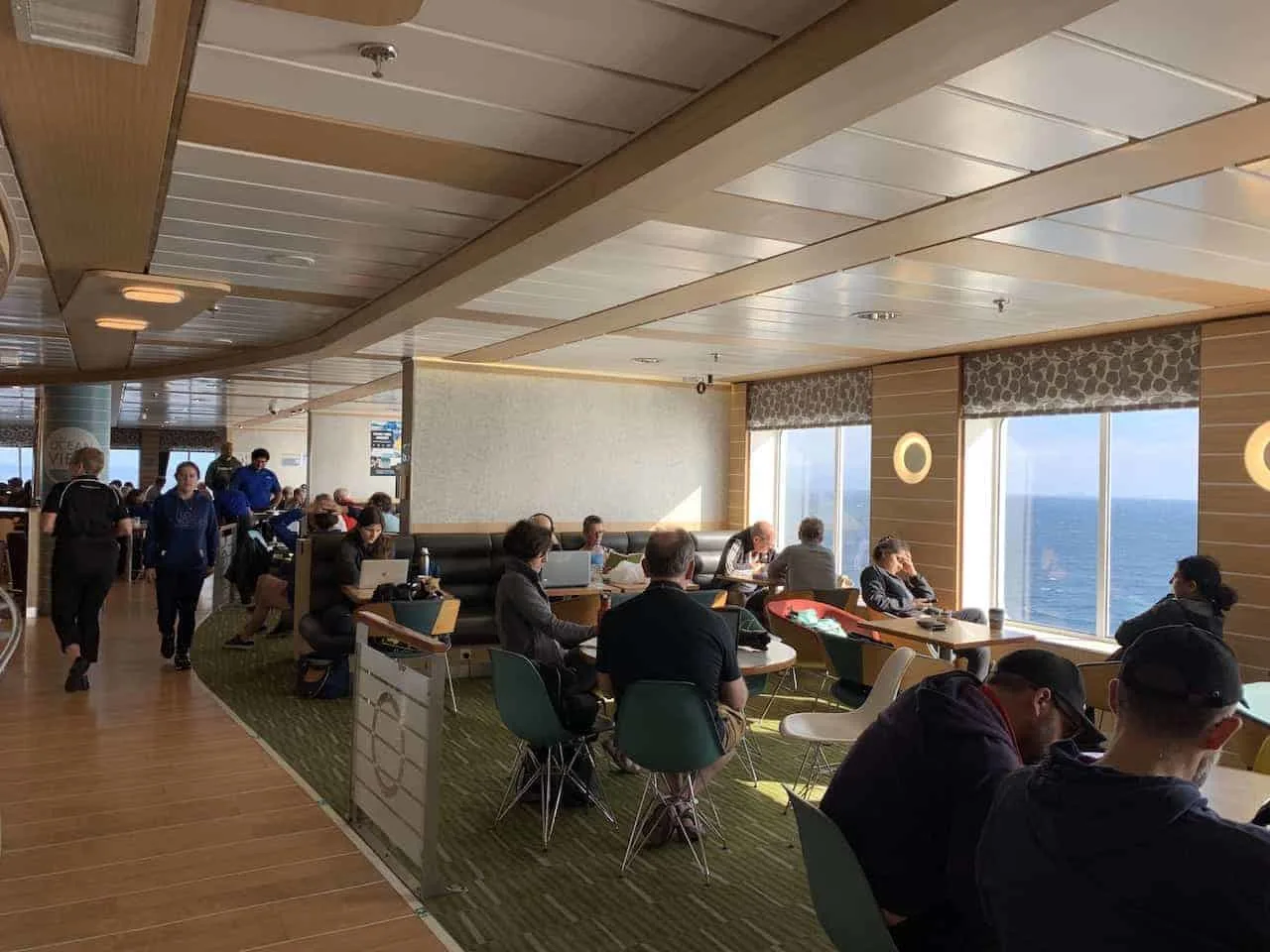 A few good things to note here:
1. Interislander does offer a couple private lounge options – QC Lounge (+$30 NZD) and some Premium Lounges (+$80 NZD), which will make your ride a bit more comfortable.
The QC Lounge is a small section of reclining chairs with nice views off to the side of the ship. It also includes a $15 NZD voucher to purchase food and drink on board.
The Premium Lounges are a bit more high end and includes unlimited food and beverage. You can book the lounges when making your booking or even on the ship if there is availability on the day of departure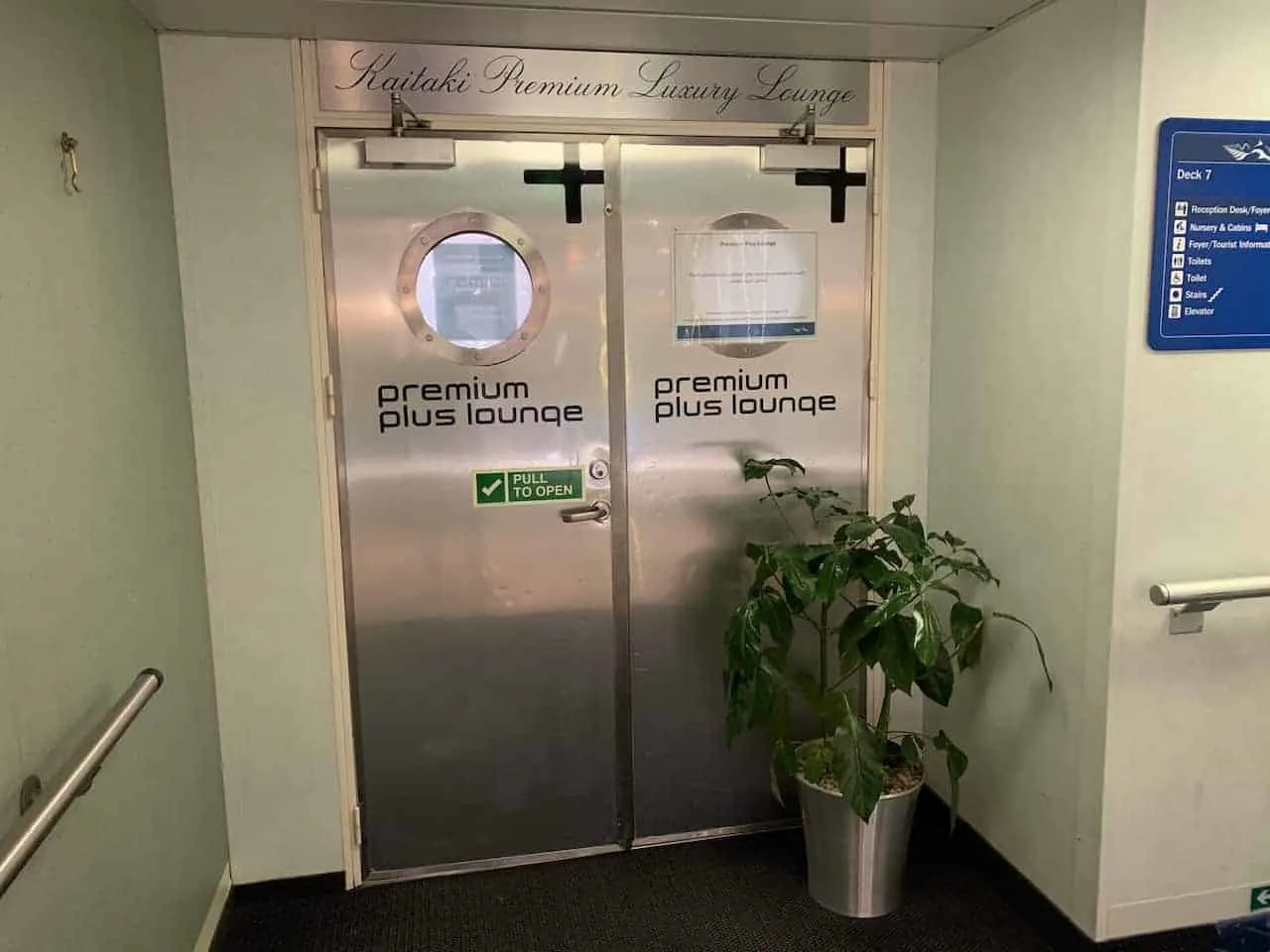 2. If bringing kids on board the Interislander, there is a kid's play area as well as a movie theater on the lower deck (floor 2)
3. WiFi is available as well but it was not the best of signals so I would not plan on doing too much work that requires the internet.
4. There were plenty of small food options throughout the various decks serving everything from small pastries to larger meals. If you plan on eating on the ship, you should have no problem getting some food.
5. Interislander also offers private cabins with beds if you really want your own space on the ship (+$40 NZD). Note that these are only available on the Kaitaki ship (you can see the ship options when making your booking).
6. If you have any questions on board or would like to head into one of the lounges (if you have not already purchased a ticket to one), there is a very helpful concierge desk on the ship as well.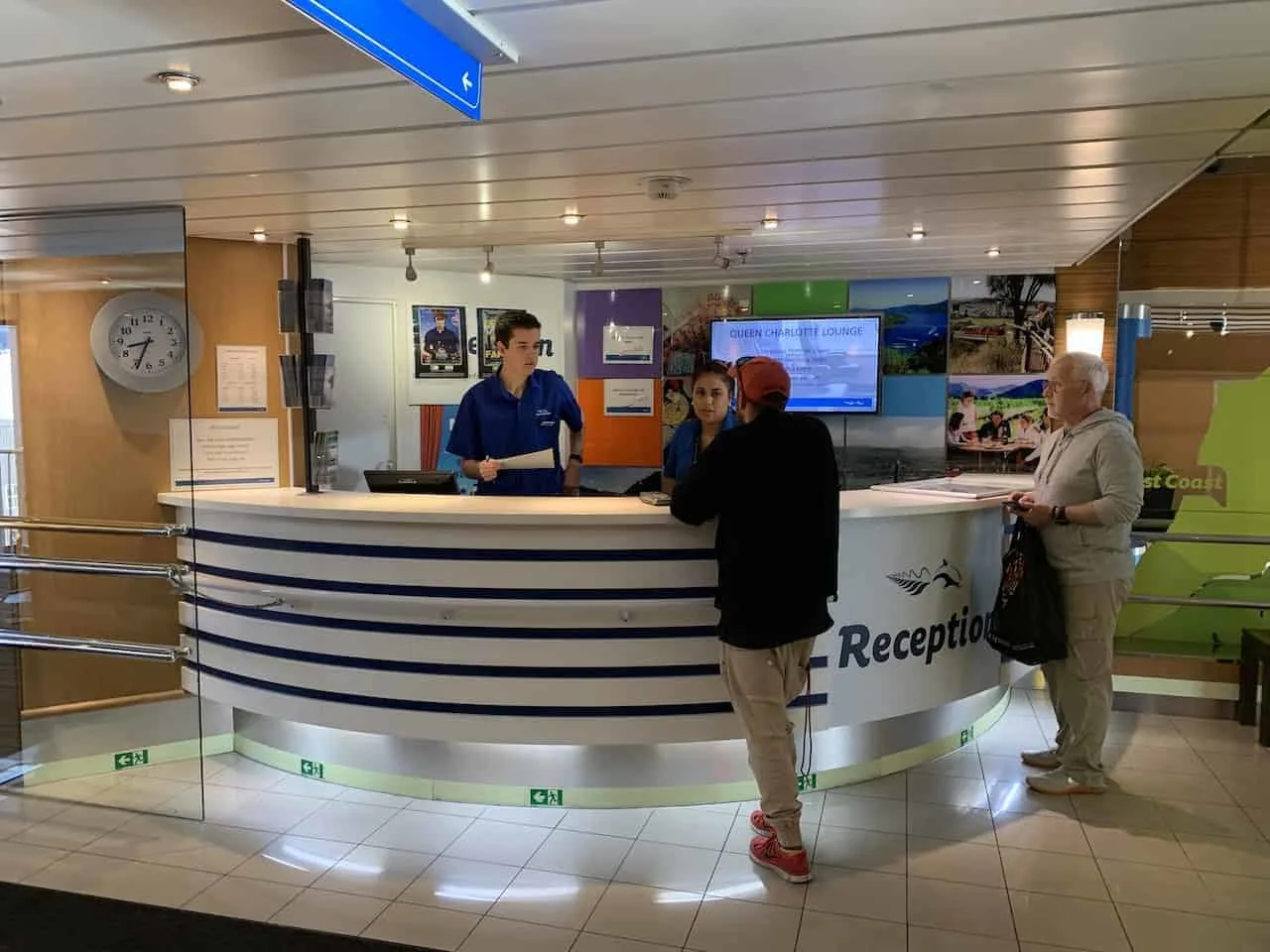 7) THE VIEWS
If you want to take in the views I would advise heading outside around the boat for a few of the best viewpoints. There are a few main places to check out here:
The top deck is great but can get chilly if out there for a while. There is also an outdoor area on the side of the boat, as well as one on the back of the boat above the car storage area.
You should not have much trouble figuring it all out and enjoying your time across the Cook Strait.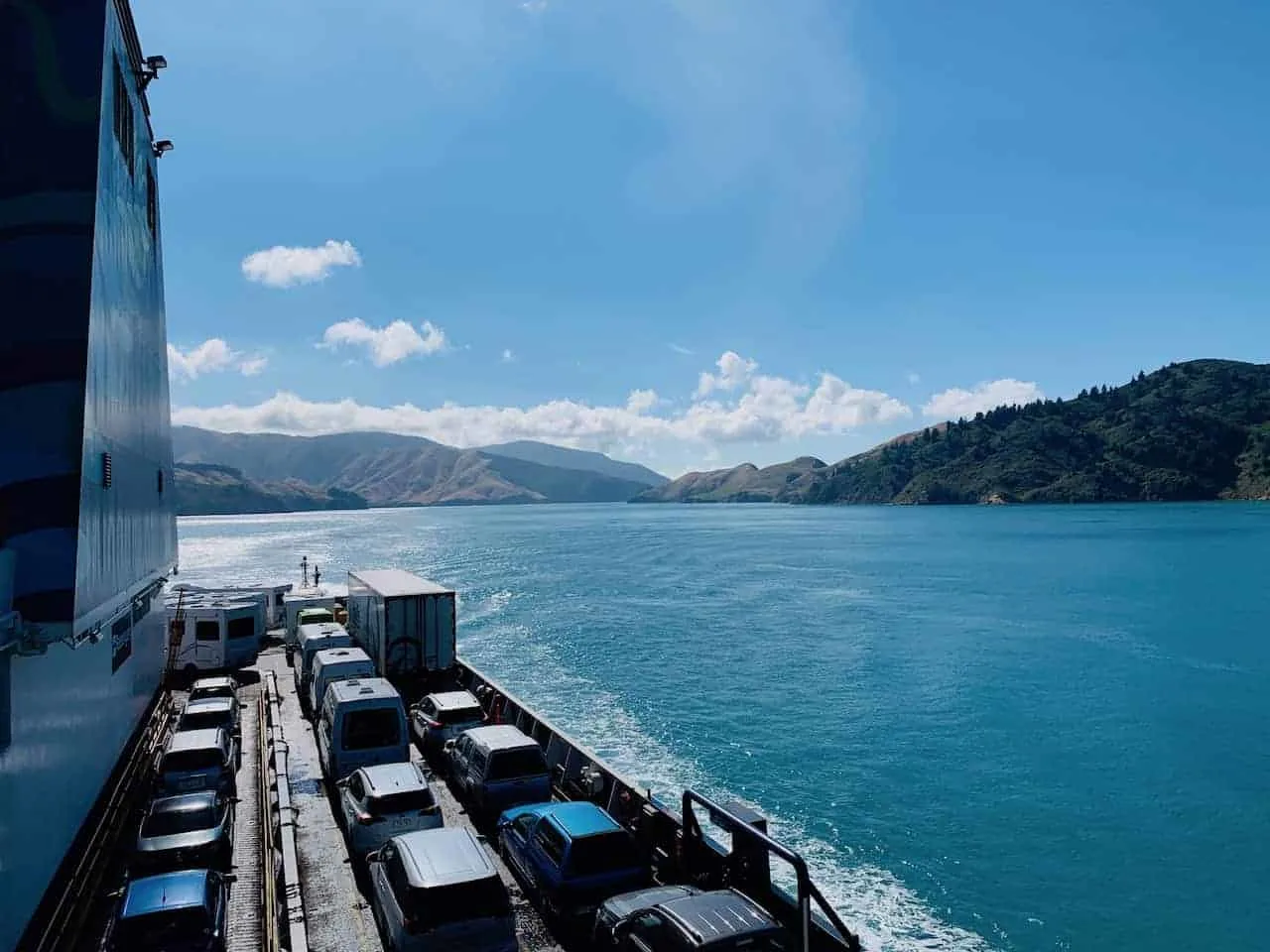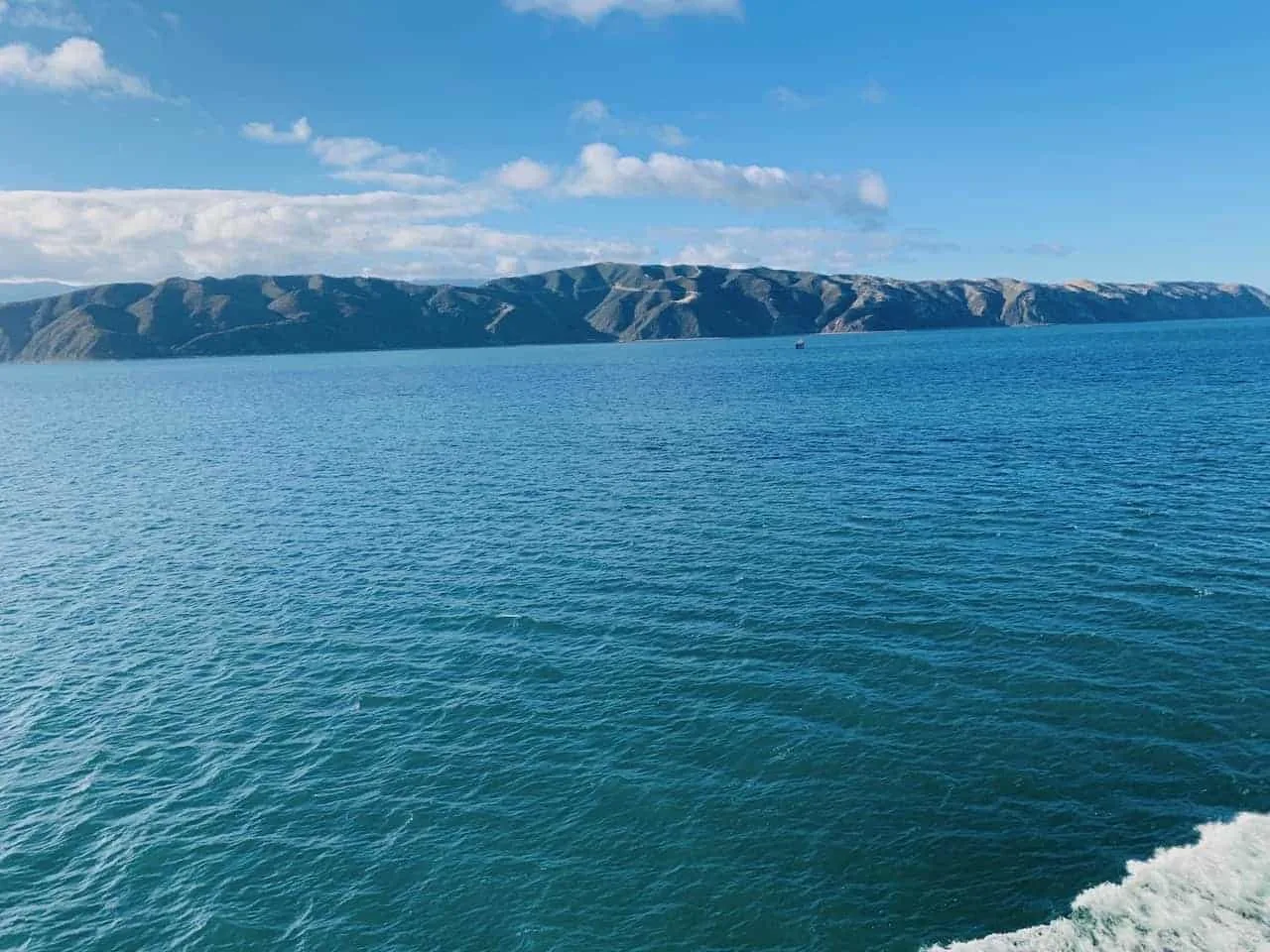 Below are just some of the shots I took along the way. Most of the scenic photo ops will be taken once the ferry is closer to the South Island, as it makes its way through the various islands and inlets.
I would definitely advise heading outside for the last 30-60 minutes to take it all in!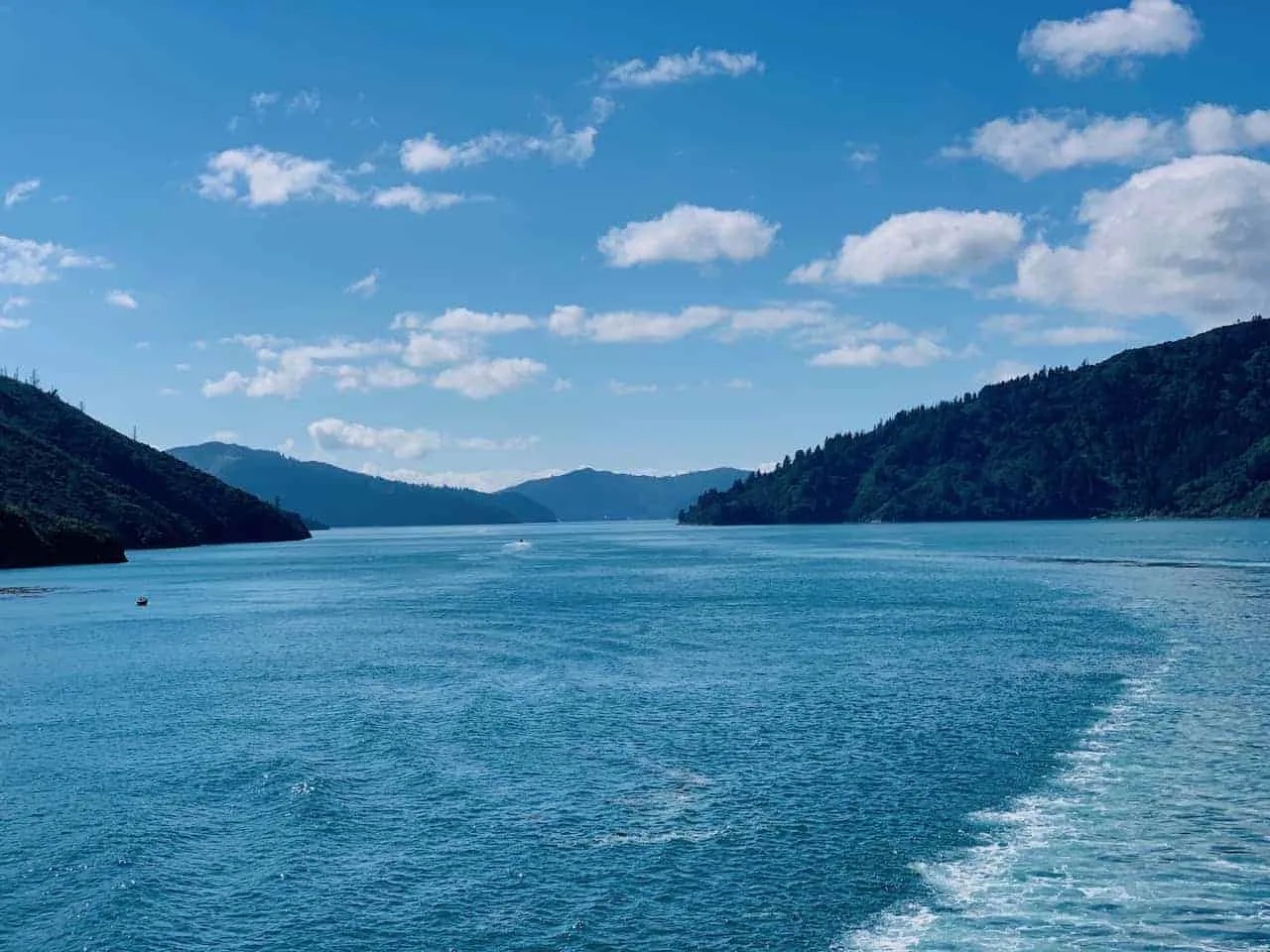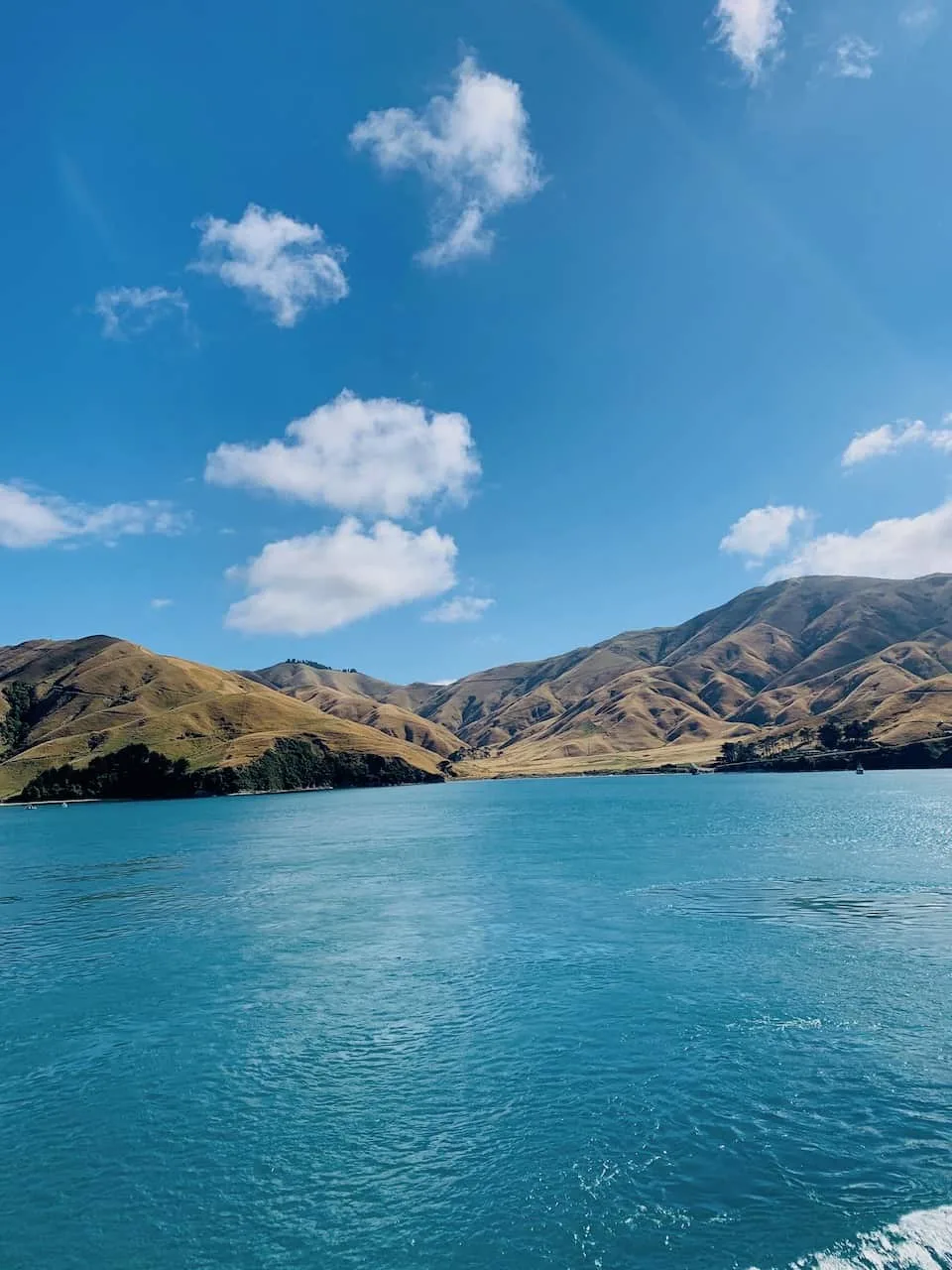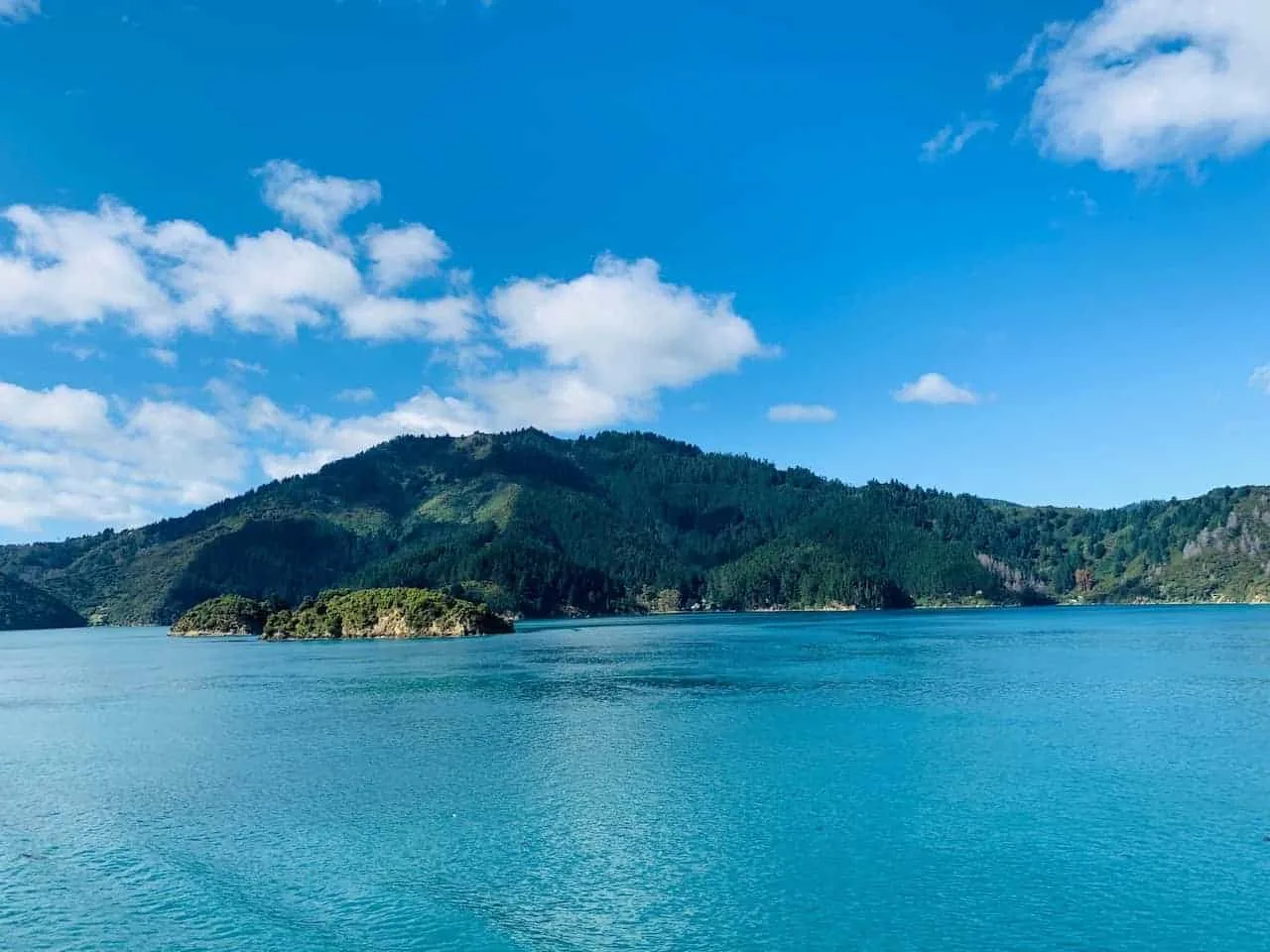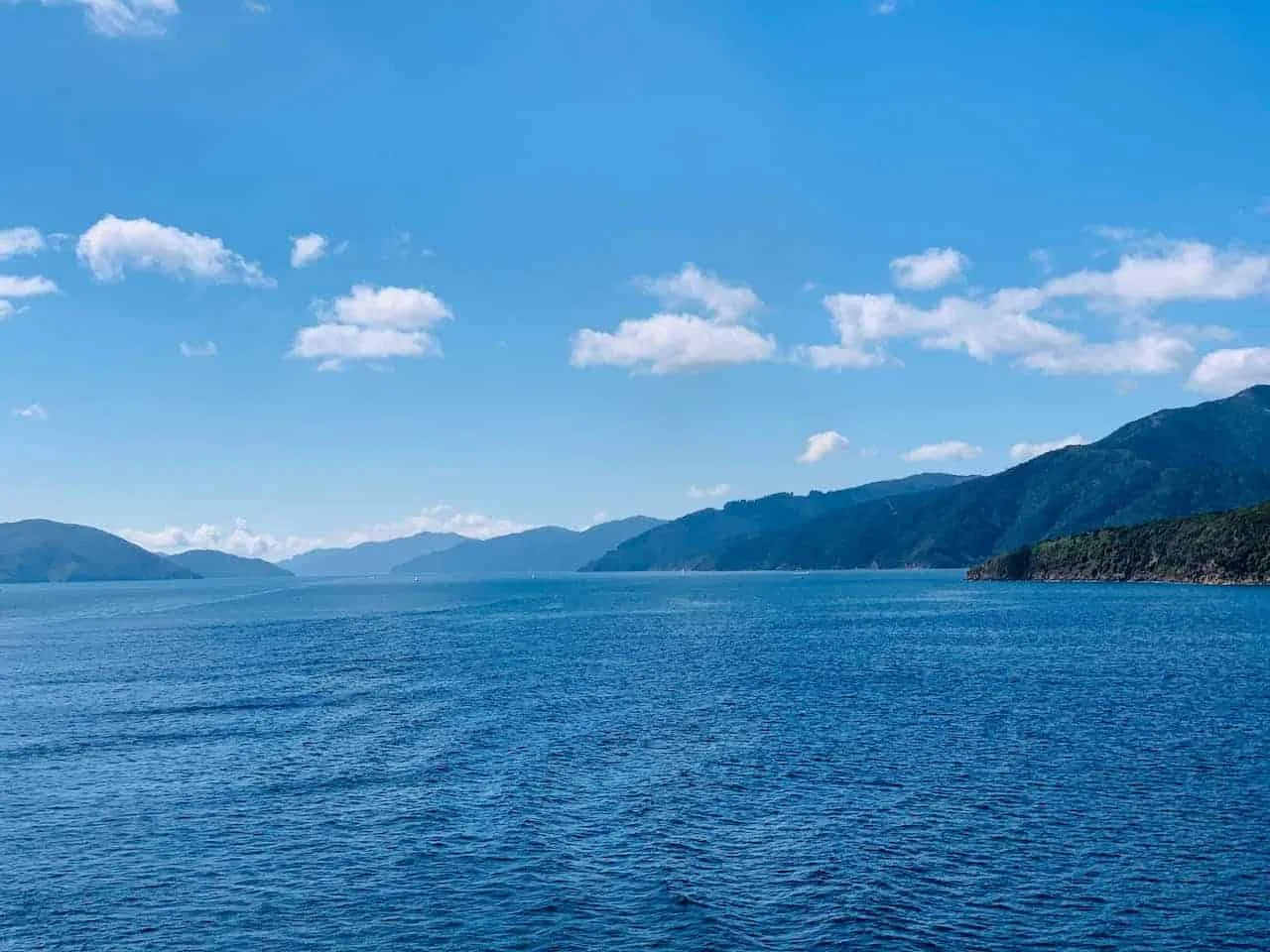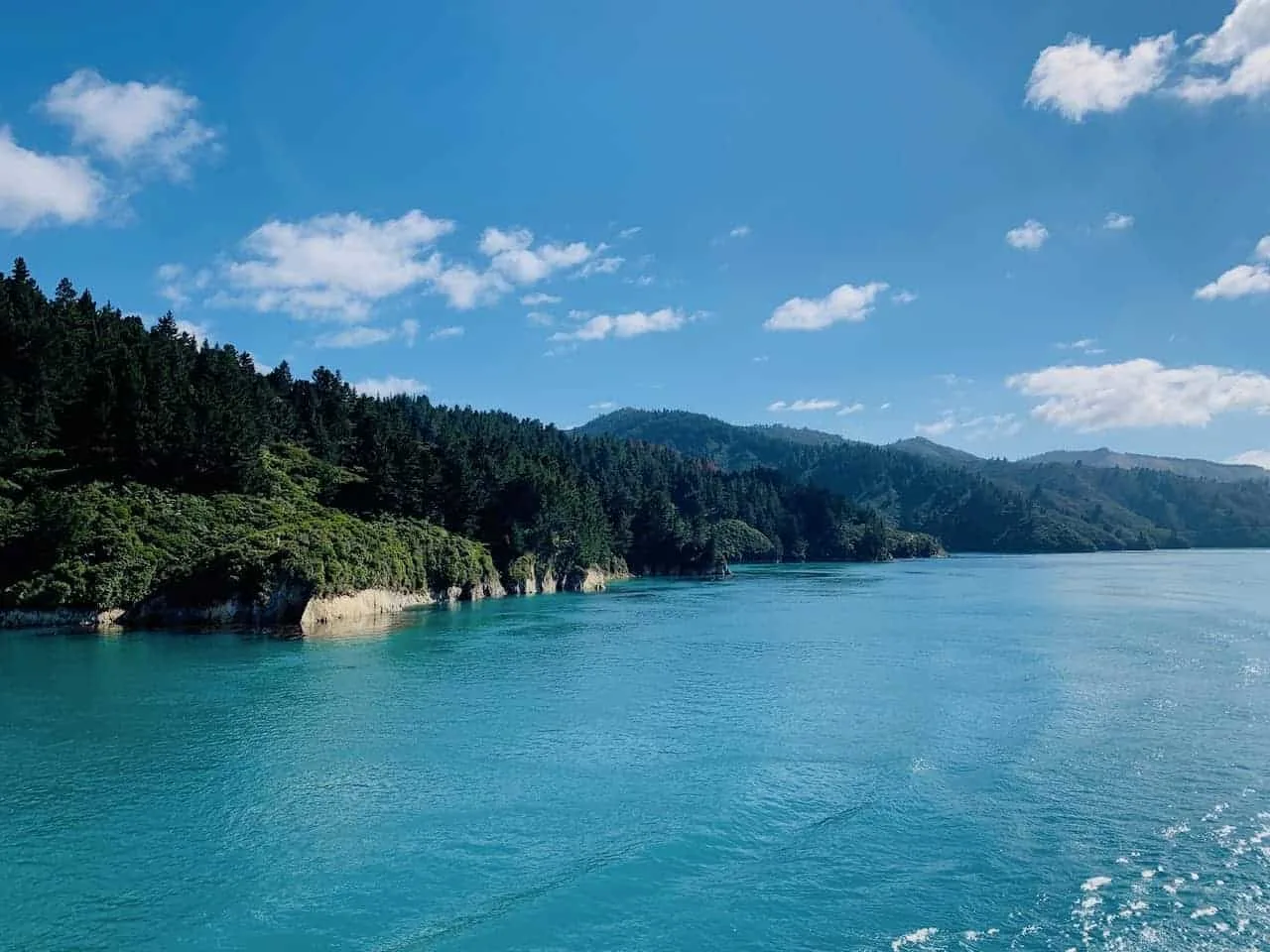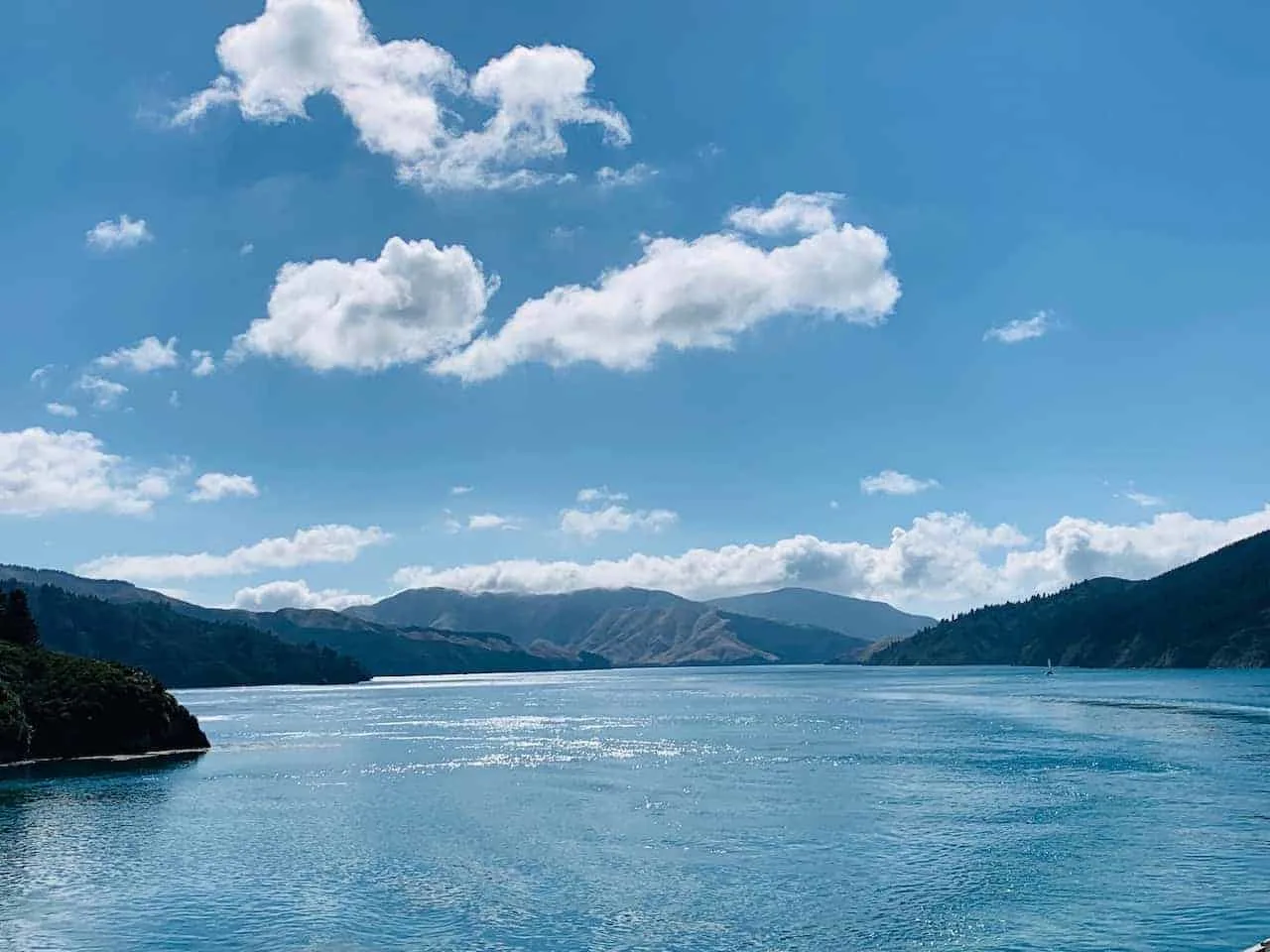 Once the ferry begins its final approach to the shore, they will make an announcement on board to head towards your car.
As the ship docks, you will then make the short drive around the ship, off onto the docking area, and then onto your next destination in New Zealand's South Island!
I hope this Wellington to Picton ferry guide has given you a bit more insight on what to expect before and during your time across the Cook Strait. Be sure to check out the other New Zealand itineraries and guides up on the site and feel free to write in any questions below!
Some of the guides currently up on the site include:
Best Walks in the Waitakere Ranges
21 Helpful New Zealand Travel Tips
8 Must Do Wellington Activities