Hallstatt is one of those places that once you see pictures of it, you will be drawn to go there and experience it for yourself.
The charming buildings, beautiful lake, and small town feel make Hallstatt a must do during a visit to Austria.
This guide will go over what a Hallstatt itinerary can look like and it will talk more about some helpful tips when visiting the area.
* Affiliate Disclosure: This post may contain affiliate links, which means I may receive a commission if you make a purchase through the links provided, at no additional cost to you. Thanks for supporting the work I put into TripTins!
1) Where is Hallstatt
Hallstatt is a small village comprising of 23 square miles (60 square KM) and just under 1,000 residents located in the Salzkammergut region of Austria.
Over the past few years it has become more and more popular to visit as it has been featured all over social media and in movies like Frozen.
The small town though is not isolated from other places in the region. All within a 30 minute drive are towns like Bad Goisern, Gosau, and Obertraun, which are also popular places to stay when visiting the area (more on that soon).
What really gives Hallstatt that extra character is Lake Hallstatt that surrounds the city and sprawls throughout the area. Seeing Hallstatt surrounded by the lake and the nearby mountains is all the reason to visit this picturesque town.
Below you can see a map that shows exactly where Hallstatt is in Austria relative to other major cities. In the next section I will go into how to get to Hallstatt from other places within the country.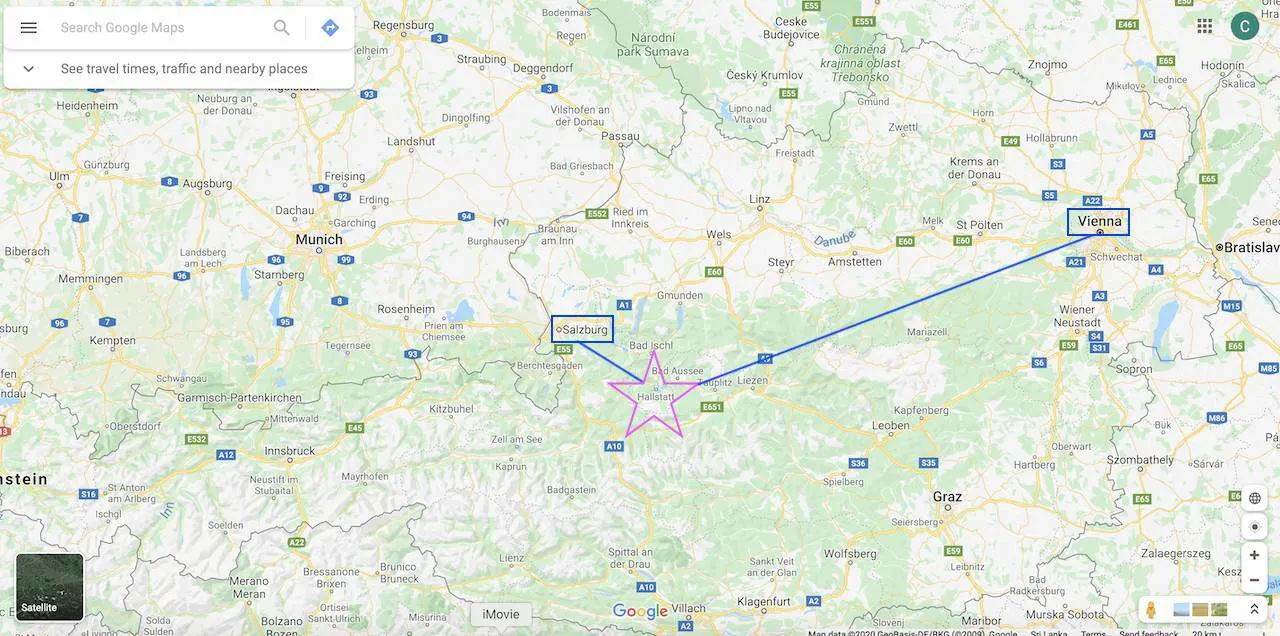 2) How to Get to Hallstatt
When it comes to transportation to Hallstatt, you will have a few main choices to pick from – rental car, train, or bus.
However, you will also need to think about if you are going to stay directly in Hallstatt or rather in a nearby town.
Below are the routes though that can get you to Hallstatt from the two main cities of Vienna and Salzburg, as well as some other helpful logistical info.
Rental Car
This was my go to when visiting Austria, in order to have the most flexibility possible.
After visiting Vienna for a few days, I picked up my rental car in the city and then drove westwards, stopping at plenty of cities along the way, and finally dropping it off in Innsbruck at the end of the trip.
If you decide to rent a car, you will be able to drive it directly into Hallstatt or any neighboring village and park it right at your hotel.
The drive from Vienna to Hallstatt will be around 3.5 hours and from Salzburg, just over one hour.
→ If you are renting a car in Austria, be sure to check out Rentalcars.com to browse through options. Once on the site, you will be able to filter by price, car type, rental company, and more, to find the perfect car for your trip to Austria.
Train
Your second option here is to take the train to Hallstatt. While the train does not stop directly in Hallstatt town, it does stop pretty nearby it, right across the lake.
The main railway company in Austria is called OBB, and you can leverage their website to see the latest schedules for the different journeys you may want to take while in the country.
From Vienna
All trains from Vienna to Hallstatt will require 1 or 2 transfers depending on route selection.
The shortest routes with 1 transfer will take 3.5 hours (similar to the driving time) and will transfer at Attnang-Puchheim. Prices will vary but expect to pay around 35 – 50 Euro for the one way ticket.
The great thing about the trains too, is that most, if not all will stop in some of the nearby cities as well that you may choose to stay in such as Bad Ischl, Bad Goisern or Obertraun.
If you are staying in Hallstatt though and are arriving by train, you will need to get from the station to the town itself. To do so, simply hop on the quick ferry that will take you right across to town.
From Salzburg
While the drive from Salzburg is just over an hour, the trains can take closer to 2.5 hours.
Similarly to Vienna, you will require one transfer at Attnang-Puchheim before reaching Hallstatt (with stops at the other nearby towns as well along the way). Tickets will cost 25 – 30 Euro for the one way journey.
Visiting Salzburg: Be sure to check out this One Day in Salzburg Itinerary up on the site
Bus
The third option here is to take the bus to Hallstatt from Salzburg. There really aren't bus options from Vienna that would make sense, so I would advise to just stick with the train for that one.
I really like the idea of taking the bus vs. the train from Salzburg for a few reasons – its cheaper, its as fast or faster, and you can get dropped off directly in the city center.
Although, the drive by car is just over an hour, the bus journey can take a bit longer. This is because you will actually need to switch busses twice to get to the city center.
Your first bus to take is bus #150 that will get you from Salzburg to Bad Ischl. From Bad Ischl you can hop on the 542 bus to Hallstatt Gosaumuhle, and from there to Hallstatt Lahn on bus 543.
Another option here is to skip the second two busses and take the train from Bad Ischl to Hallstatt (followed by the ferry ride). So, you do have a few options when it comes to getting to Hallstatt by bus/train. If taking the bus all the way through, tickets will be around 15 Euro.
Logistics Note: If staying in nearby towns you can leverage busses 542 / 543 to get you to Hallstatt during the day. This is helpful for people who either do not have a car or do not want to deal with parking in Hallstatt (more on that next!).
3) Parking in Hallstatt
This section is just meant for those that are driving their own car to Hallstatt. If you are taking the bus or train in then you can skip on over to the next section.
Since Hallstatt is such a small village and since it does receive a huge amount of visitors per day, parking can be a real issue for some.
If you are staying within Hallstatt and your accommodation offers parking, then you are good to go!
However, if they do not offer parking or you are coming in from a nearby city, you will need to park in one of the two designated parking lots (P1 and P2 shown on the map further down on the page).
These parking lots will fill up during the day, so your best bet is to either arrive earlier on in the morning or later on in the afternoon.
During my time there I had no issue getting a spot when arriving at these times, but arriving during the day time can be an issue.
Parking rates are similar for the two lots as you can see on the picture below: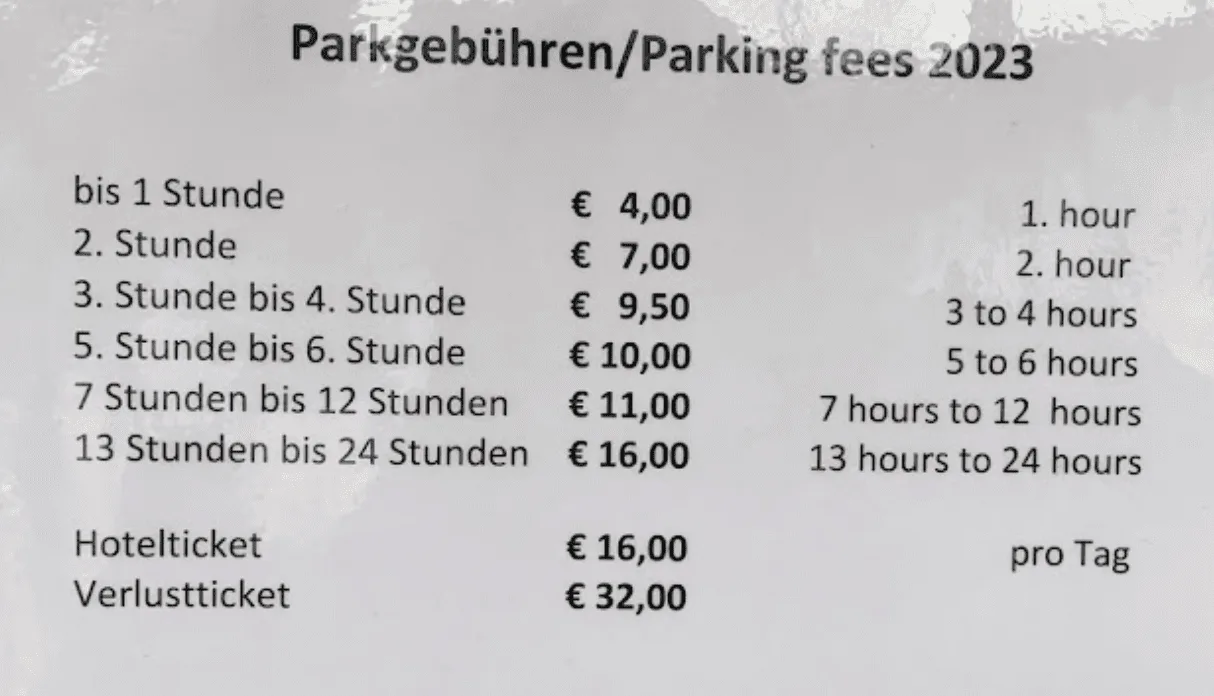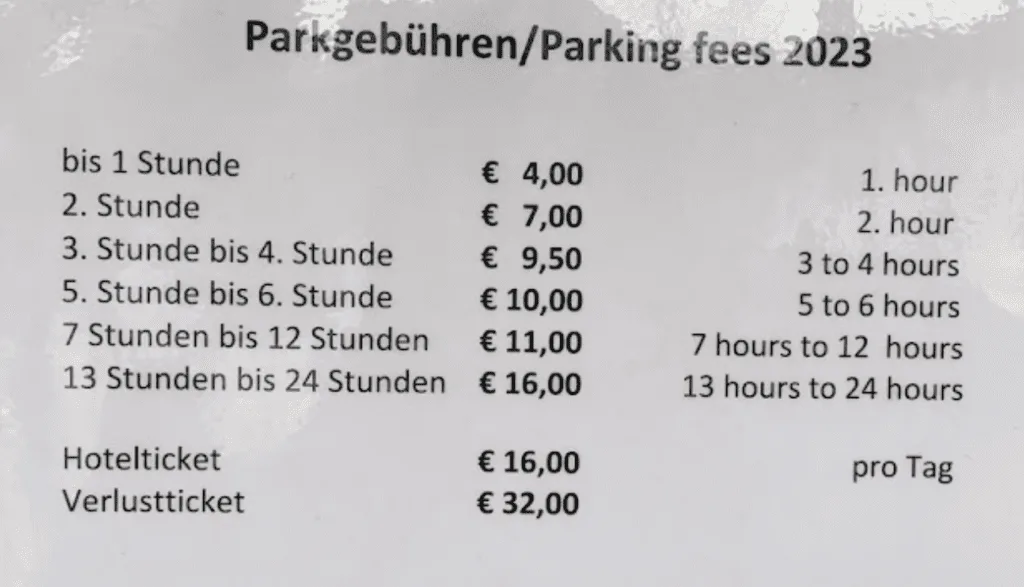 4) Where to Stay in Hallstatt
As mentioned a few times already, when it comes to Hallstatt you can decide to stay within the town itself or choose a nearby town instead.
While staying in Hallstatt is a great option, there is also a chance that either 1) all rooms are sold out or 2) the available rooms are out of your budget.
Since Hallstatt is pretty small, there are not that many options to choose from. So, if you can't get something you are looking for, then it is time to choose a nearby town instead.
With that said, here are some alternatives to staying within Hallstatt – Bad Ischl, Bad Goisern, Obertaun, and Gosau.
All of these towns are within a 10-30 minute drive to Hallstatt / you can leverage the trains and busses that pass through them to get to town.
Below are some of my recommendations to choose from in Hallstatt as well as in each one of the alternative towns. Each one is highly rated and would be a great option to choose from for your trip.
5) A Hallstatt Day Trip
If you are not up for the overnight in Hallstatt, your other option here is to take a Hallstatt day trip (most likely from Salzburg).
You can do so on your own by bus/train (by following the above) or you can opt for a guided tour of the city.
This Hallstatt Tour from Salzburg is one of the most highly rated options to choose from
While a day trip to Hallstatt will easily let you see everything you would want to visit within the town itself, you will not be able to take full advantage of its surroundings.
So, if you are someone who is just solely interested in the town itself, then a day trip could be for you.
But rather, if you are a person who wants to enjoy nearby activities and attractions (and avoid the crowds – more on that next), then I would recommend an overnight for your trip.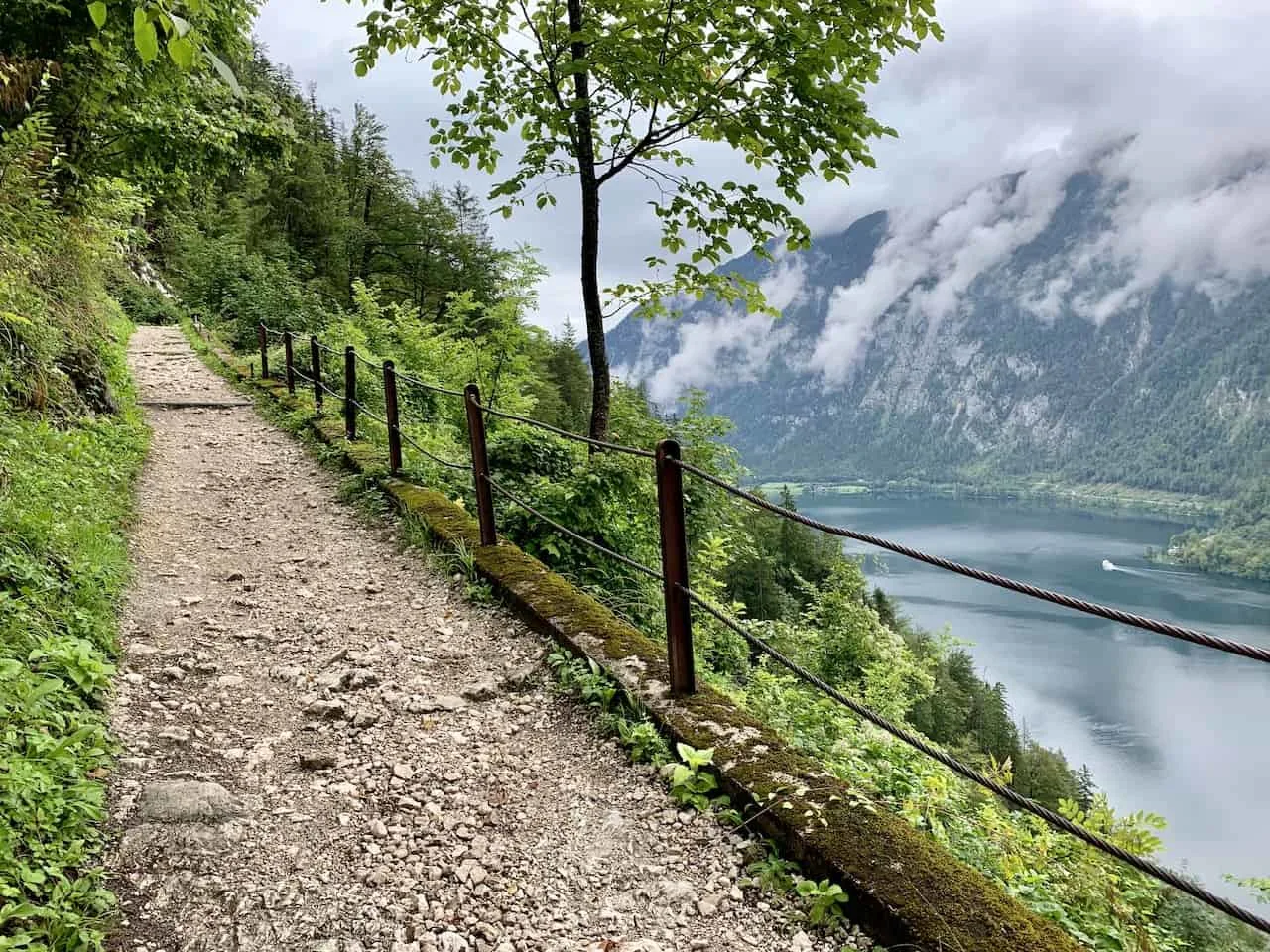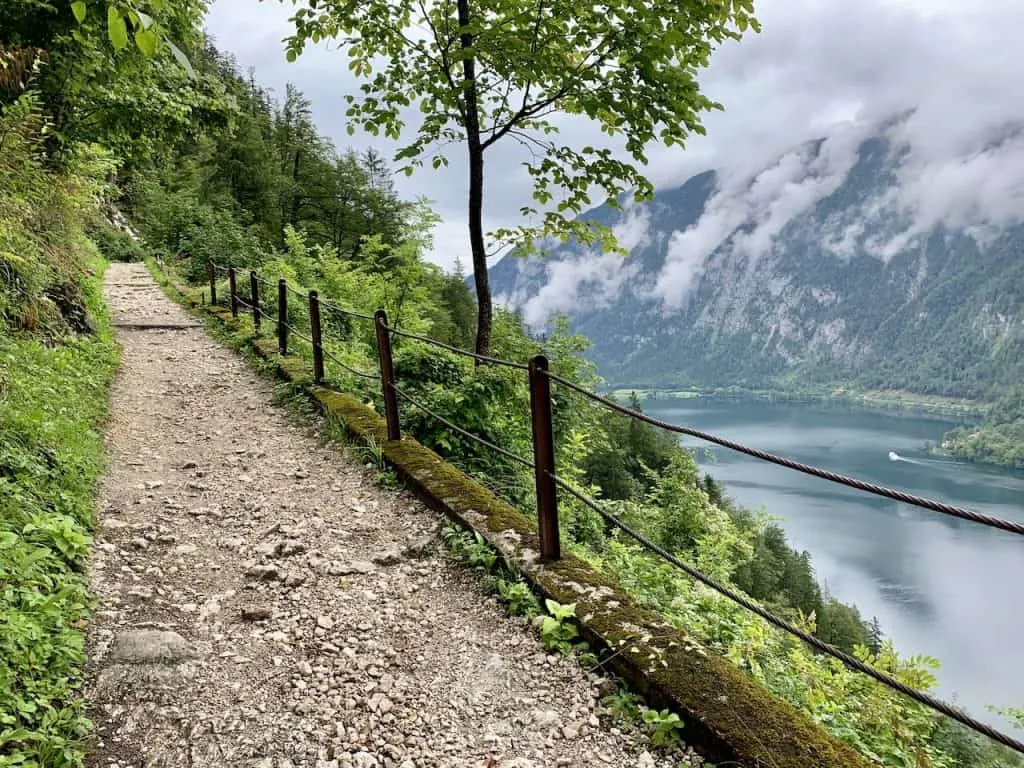 6) Avoiding the Crowds
Hallstatt is just becoming more and more popular each year.
With it being such a small village, you can just imagine how crowded it can become during the day.
When I visited Hallstatt (I stayed in Bad Goisern), I headed into town twice – once early in the morning and once in the late afternoon.
During these two times, I felt as it was the perfect balance between people and space within Hallstatt. The town still had its charming vibe and it wasn't overly run by tourists jam packing the streets.
Before heading to Hallstatt, I had read about many people's experiences not enjoying their time there due to the crowds. However, if you just work with the timing, I think you can really enjoy a visit there.
And if you are wondering about some of the activities I did during the day, not directly in the town itself, well now its time to get into the Hallstatt attractions to take part of.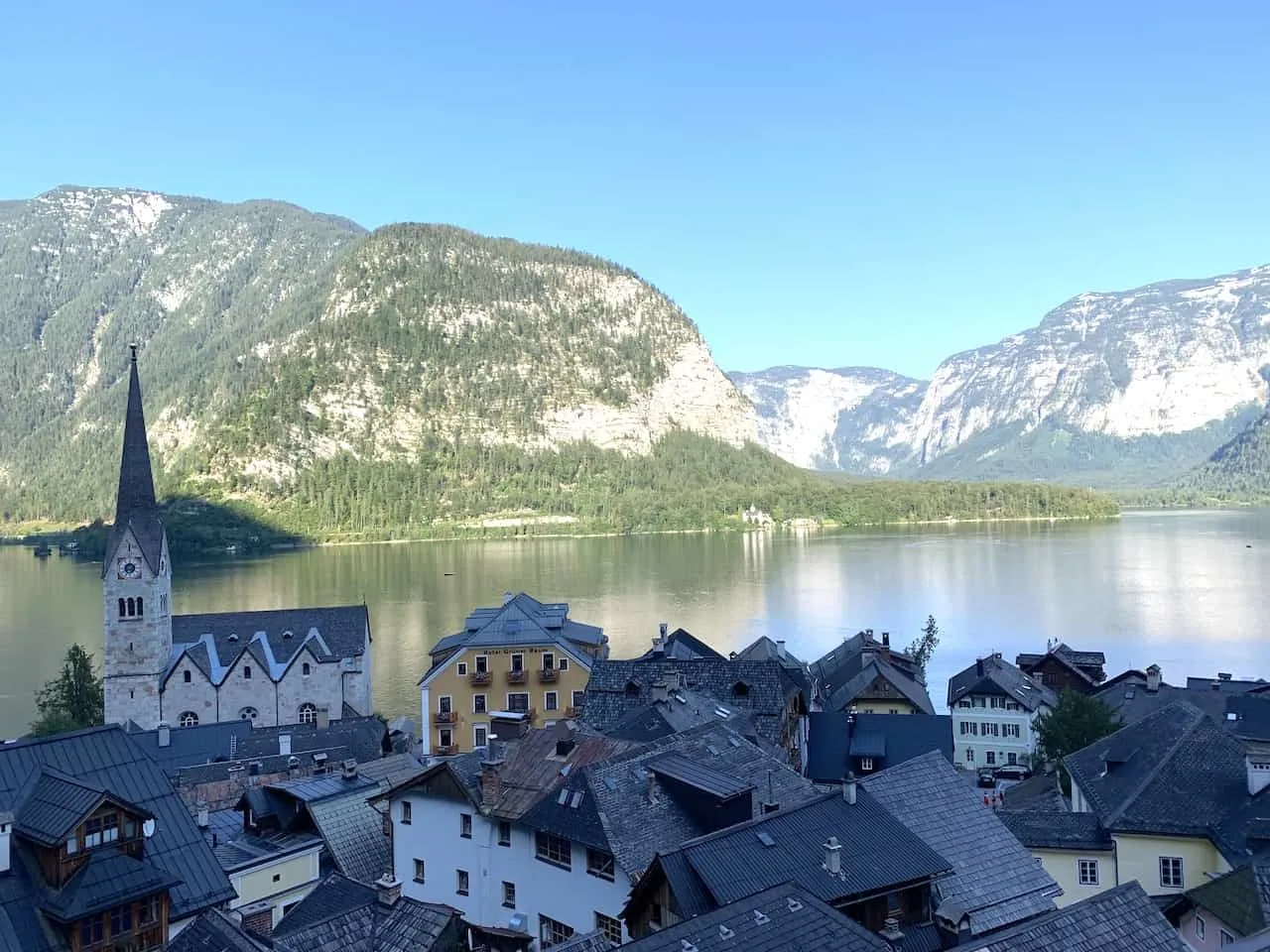 7) What To Do in Hallstatt
Below is a list of many of the top attractions and activities to do in and around Hallstatt. In the next section I will layout a potential two day Hallstatt itinerary that mixes and matches the below.
A) Dachstein Krippenstein
Overlooking Hallstatt is the famous Krippenstein mountain, a 2,100 meter high peak with many different activities to choose from.
Essentially there are 3 different stops that the cable car makes, each with some unique activities to take part of. I will list the options out and you can decide which ones you are most interested in.
I did not take part of the cave options listed below so I do not have much insight into them (the descriptions below were taken from their website).
I would recommend taking a look at the Dachstein Krippenstein website for everything you need to know from opening times to prices.
Cable Car Stop #1 – Mittelstation 1,350 M
Dachstein Giant Ice Cave
Cave bears, rope bridge, light & sound show: The completely reconstructed Dachstein Giant Ice Cave offers you the chance to embark on a breathtaking adventure through rock and ice.
Mammut Cave
The giant Mammut Cave is one of the largest karst caves in the world impresses with its size, variety of shapes and spectacular artistic installations.
Cable Car Stop #2 – Bergstation – 2,100 M
5 Fingers Viewing Platform
One of the best places to get a view of the entire Hallstatt area, lake, and surrounding towns is from the 5 Fingers Viewing Platform.
The platform is a quick 15 minute walk from the 2nd cable car stop, and you will get to enjoy the panoramic viewpoint.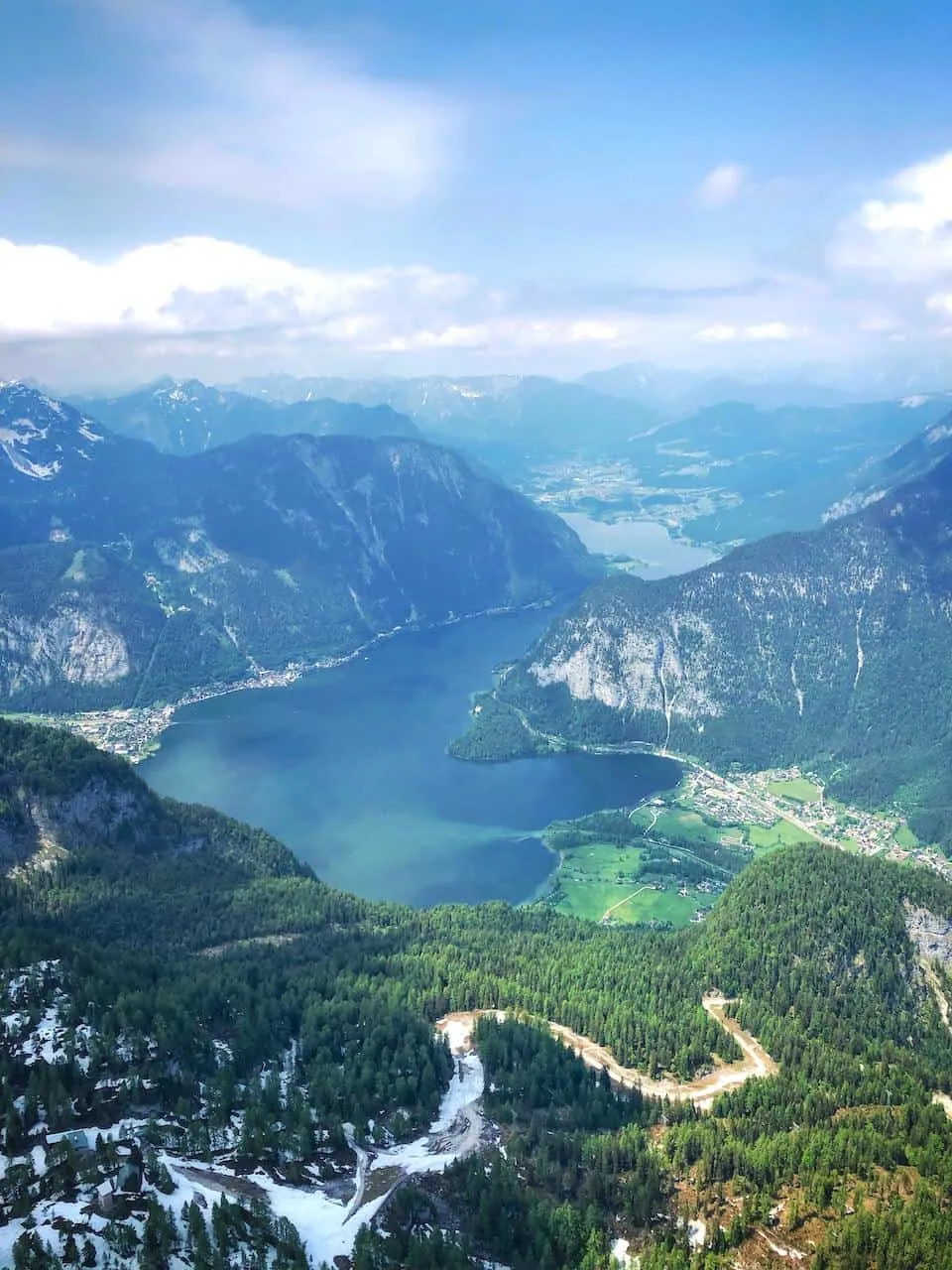 Welterbespirale Viewing Platform
A second viewing platform that you can make your way to is the Welterbespirale. From the platform you will get 360 views of the surrounding mountains as you sit back and enjoy the view.
Heilbronner Hiking Trail
If you are looking for an easy and beautiful hiking trail, you can opt for the Heilbronner Circuit. This walk takes you all along the top of the Krippenstein, with vast views of the surrounding peaks and landscapes.
Expect the trail to take about 2 hours with its ending point at the 3rd cable car station.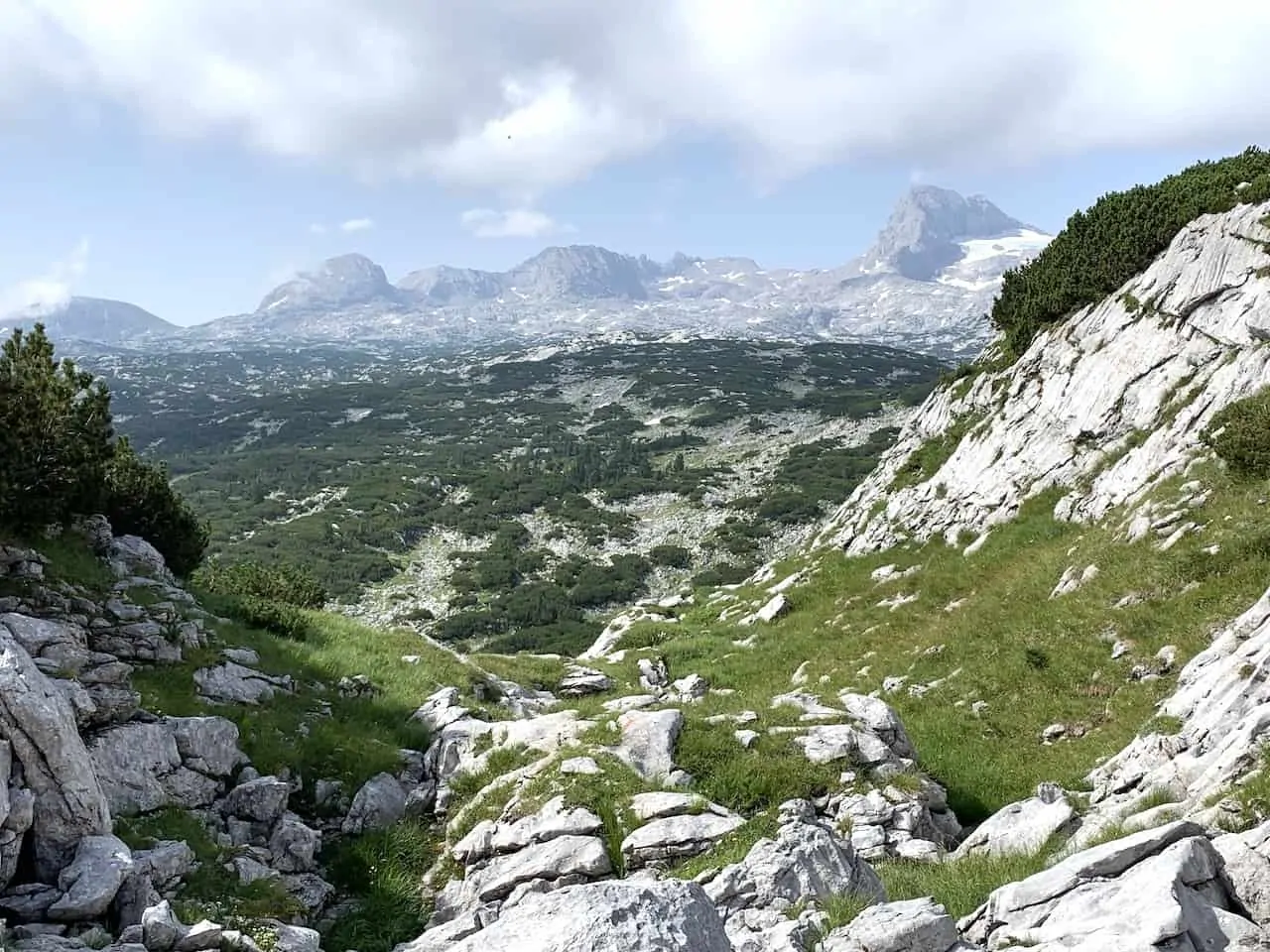 Cable Car Stop #3 – Station Gjaid – 1,750 M
The third cable car station is more so for those hikers out there. From the station you can access a choice of trails of varying difficulty.
Some of these include Taubenkogel (2,301 M), Simonyhutte (2,203 M), and Wiesberghaus (1,873 M). All of the trails will end back on the Station Gjaid, where you can cable car back to Obertraun.
Depending on what you choose to do up on the mountain, this can be a couple hour visit or a full day visit, so be sure to understand your timing if you would like to add in other activities for the day.
B) Hallstatt Small Island Viewpoint
Get your first view from down below at the Small Island Viewpoint, located just on the edge of town.
From the island you will get a fantastic view of Hallstatt, its variety of buildings, and the lake sitting right beside it.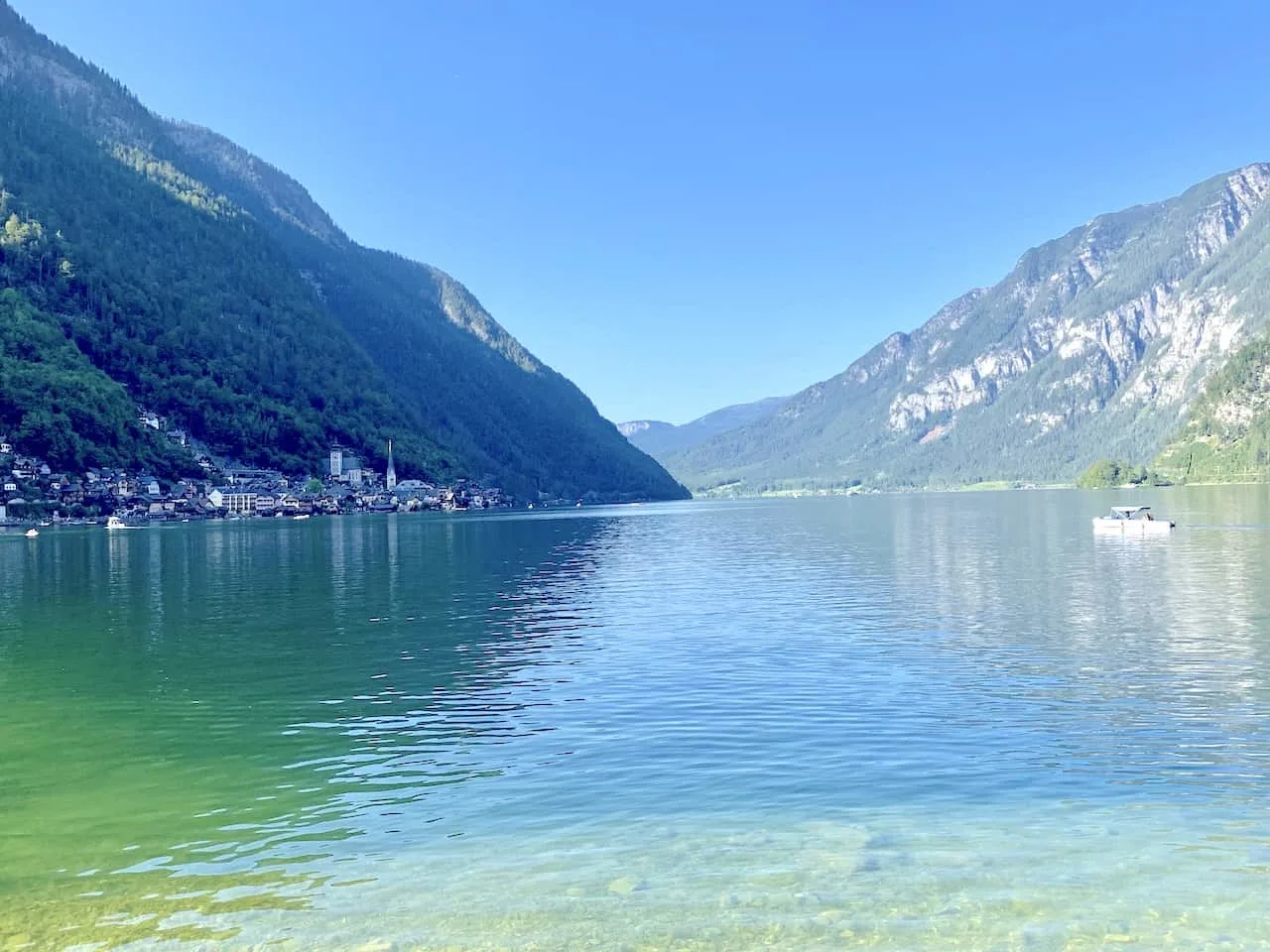 C) Salzbergbahn Funicular / Hallstatt Skywalk / Salt Mine
Not too far from the Small Island you will find the Salzbergbahn funicular. This quick journey will take you up to a viewpoint that directly overlooks Hallstatt, the lake and the surrounding mountains. It is a great spot to see Hallstatt from above.
Besides for the viewpoint on top of the funicular, you will also find the Hallstatt Salt Mine. If you are interested you can go on a tour of one of the world's oldest salt mines and learn all about the history of salt mining in Hallstatt.
Note: you can decide to hike one way or round trip from Hallstatt to the top of the funicular if you do not want to pay the cost of the ride up.
Learn More: Check out this overview for the Hallstatt Skywalk World Heritage View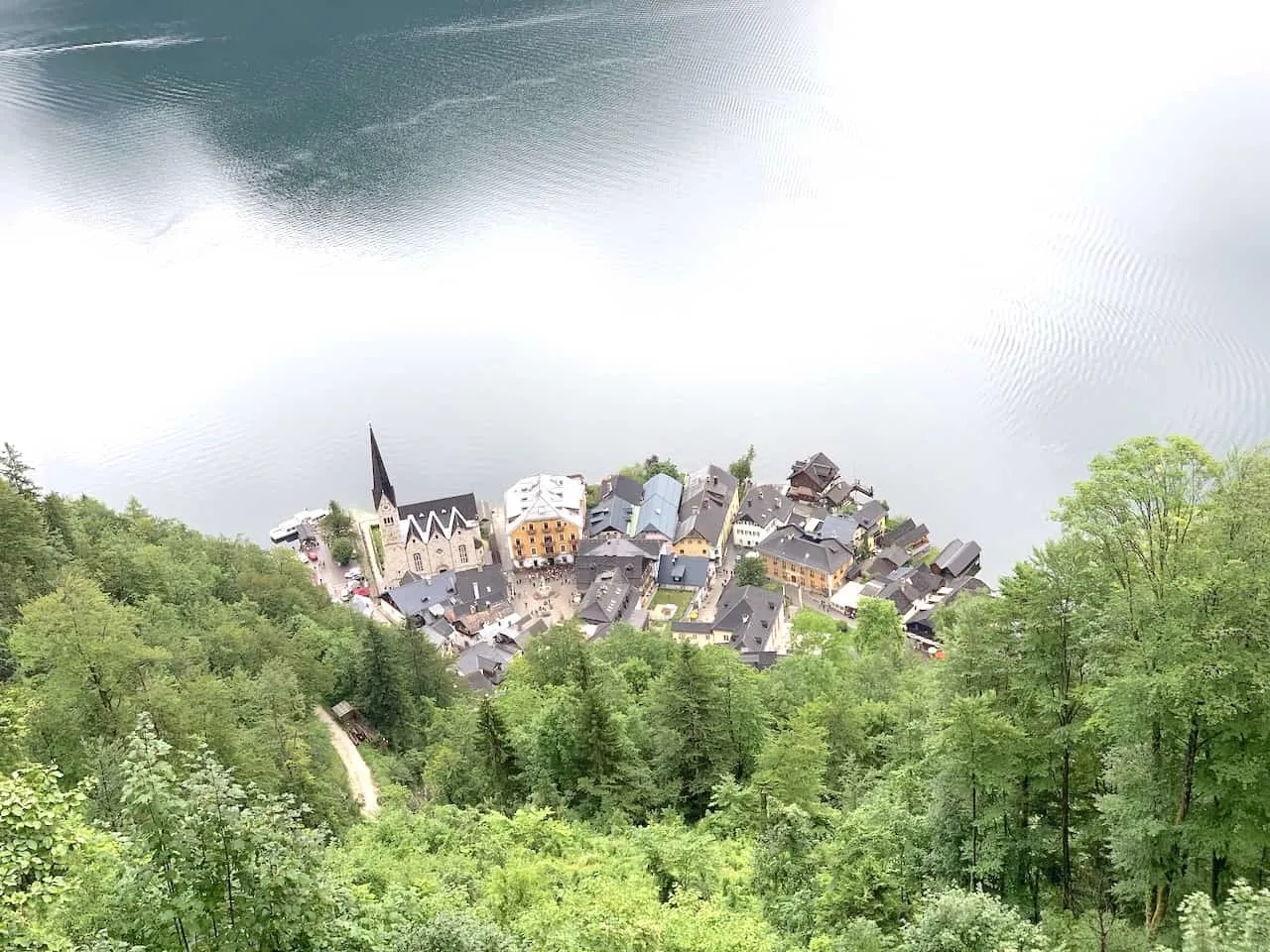 D) Waldbachstrub Waterfall
If you want to get some more nature in, you can also head on the 2-3 hour round trip hike to the Waldbachstrub Waterfall.
The relatively flat path will take you down a valley right near town and up close to a magnificent waterfall.
Tip: this is actually a great rainy day activity to take part of. The water will be flowing at even greater strengths, making the waterfall a site to be seen.
Learn More: The Waldbachstrub Waterfall guide goes into more detail on how to visit the waterfall on your own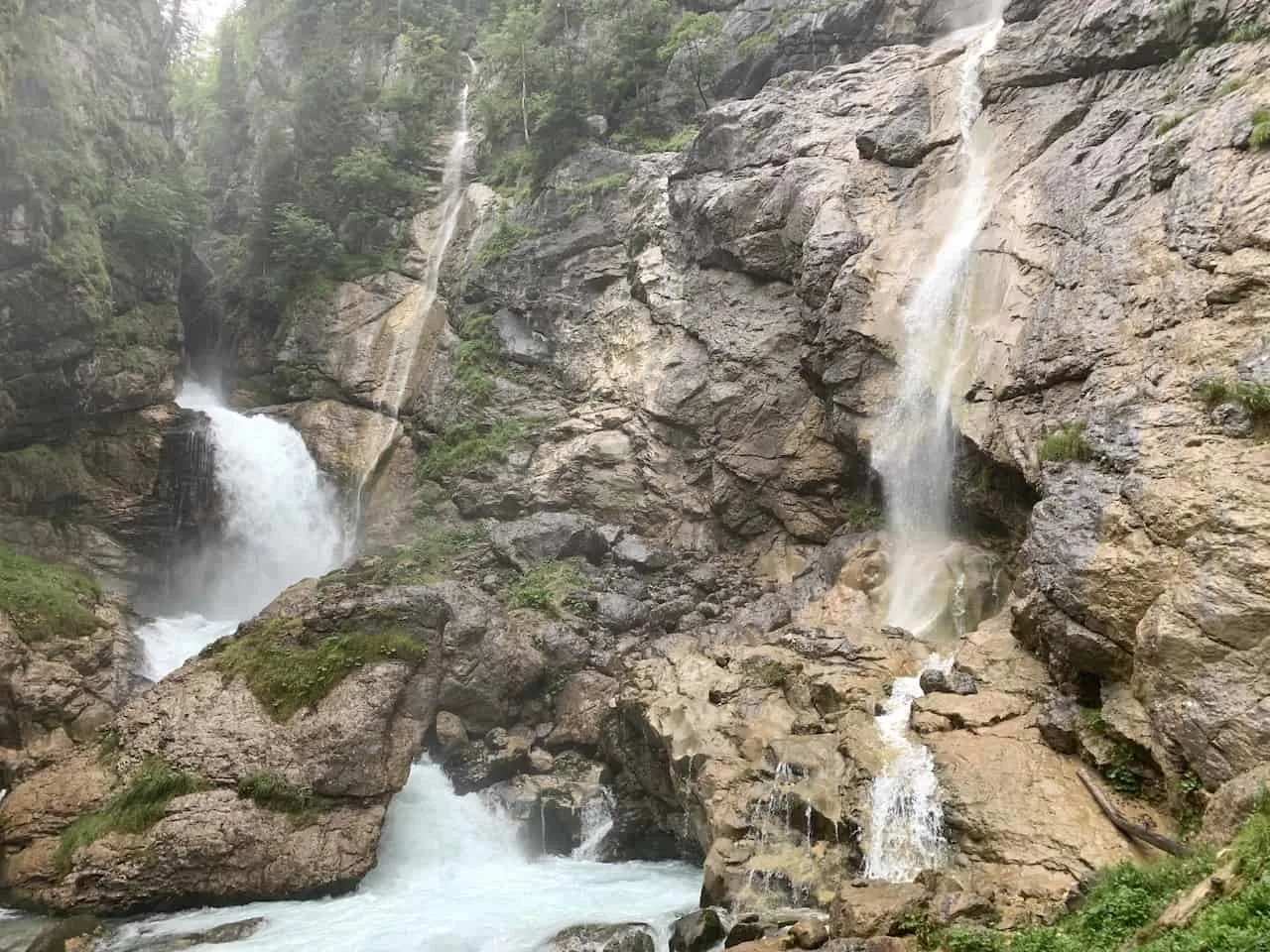 E) Hallstatt Old Town
You can take some time walking around all the streets (there aren't too many of them!) and enjoying this charming old town. Below are some of the must visits in my book.
Classic Village Viewpoint
At some point, I recommend heading to the "Classic Village Viewpoint" (as referred to on Google Maps) to get a great shot of Hallstatt from the opposite side of the previous small island view.
You will also be way closer to the buildings of Hallstatt, making it a great place to enjoy.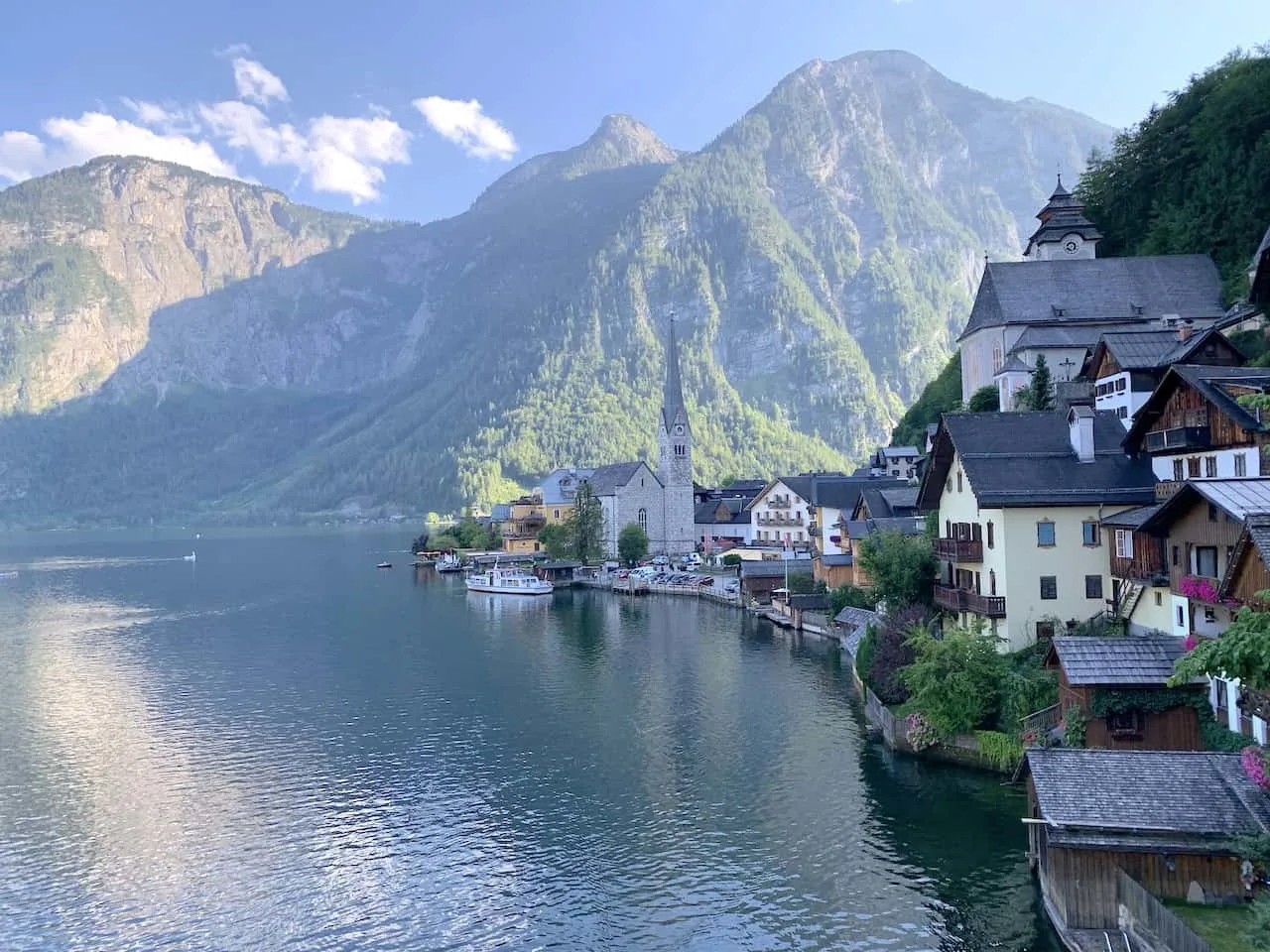 Beinhaus Ossuary
An interesting little stop at the end of town is the Beinhaus, an ossuary where skeleton remains are held. It is just one single room but it is filled with hundreds of skulls all around.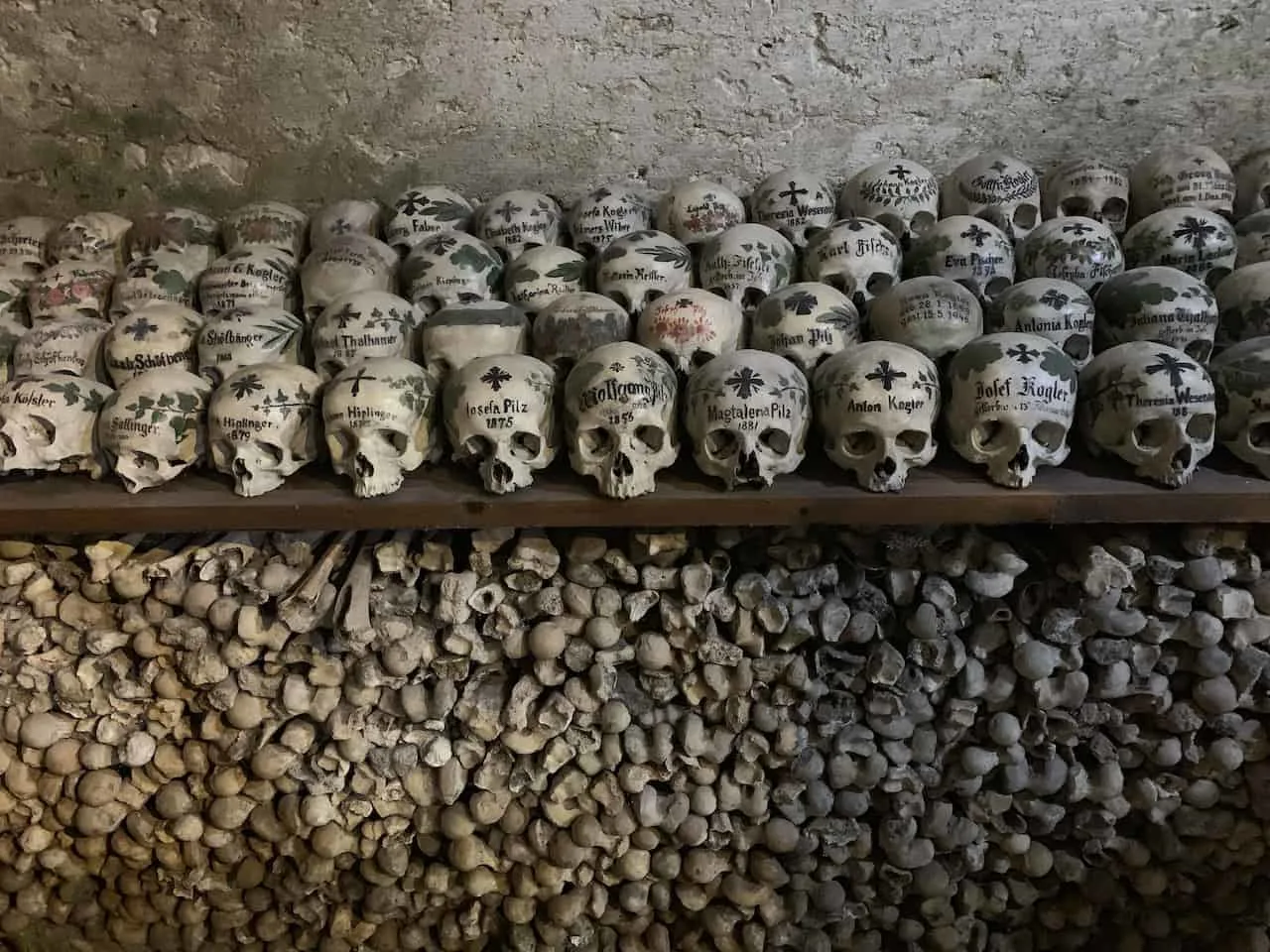 Hallstatt Lutheran Church
The main church that you will come across in town is the Hallstatt Lutheran Church. While I am sure you will be able to enjoy it from all the different viewpoints you will come across, you can also head on in to check it out for yourself.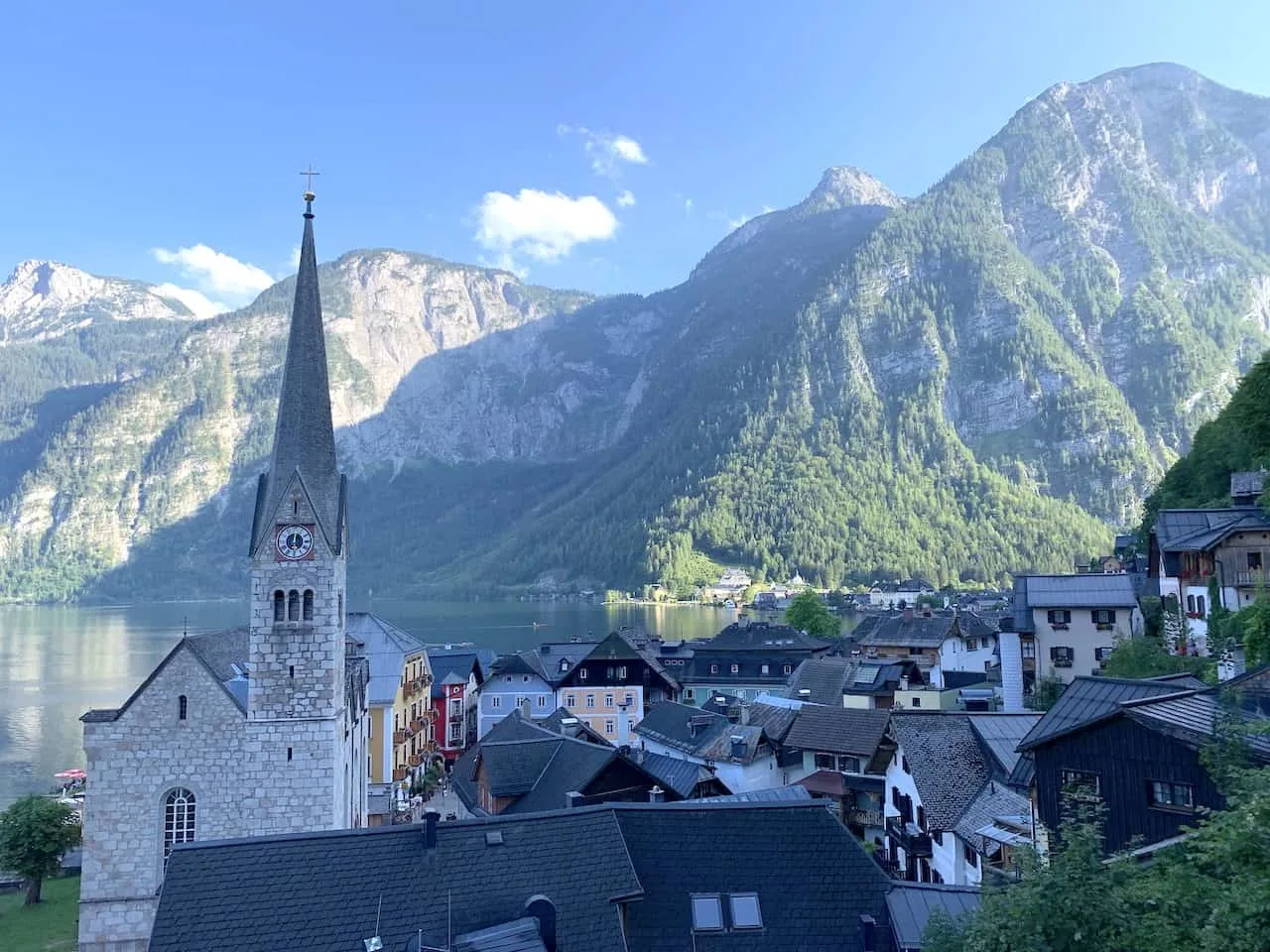 Marktplatz
One of the main squares of Hallstatt is called the Marktplatz. It is a great little spot to walk around and enjoy with the surrounding colorful houses encircling it.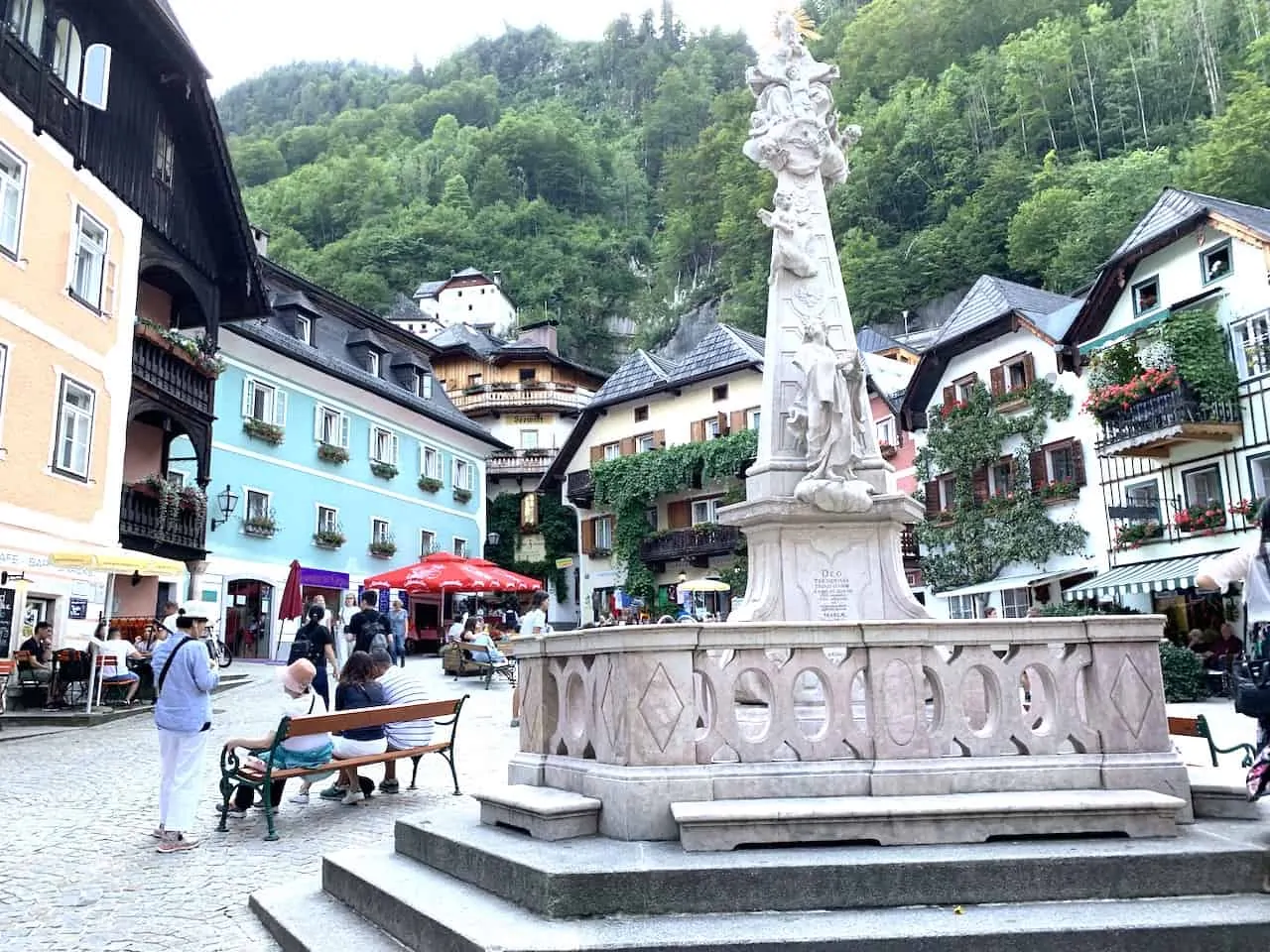 Besides for making your way to some of those places within town, I would recommend just continuously walking the streets and enjoying the small village feel.
Remember though – going earlier or later in the day will be a much more relaxing experience for you, so keep that in mind when you decide when to walk around the town (not as much as an issue if you are staying in Hallstatt).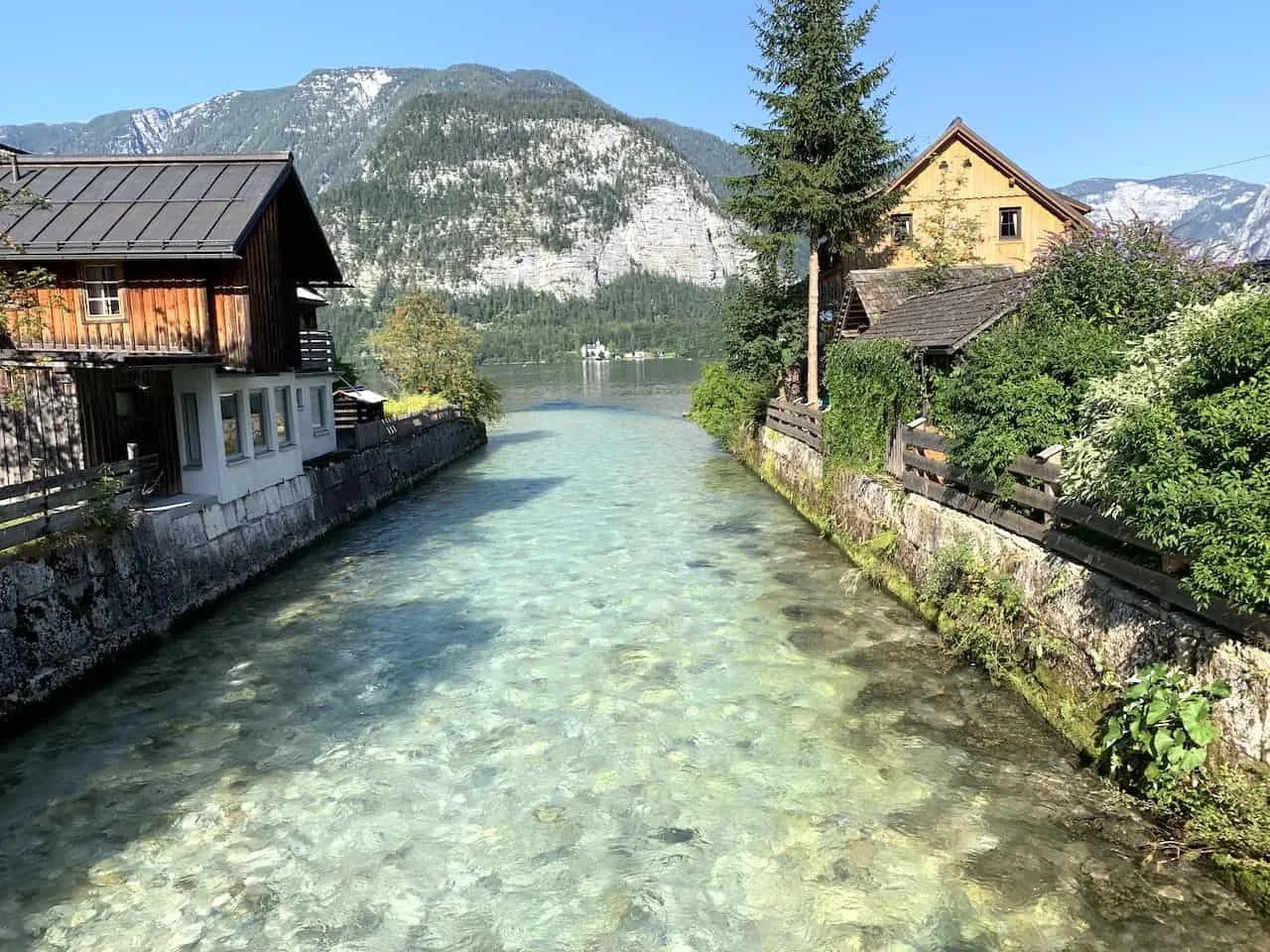 F) Gosausee
While the above attractions are located all within or close by to Hallstatt, there are also some highly recommended places to visit that are a bit farther away – one of which is the lake of Gosausee.
Gosausee is a 30 minute ride from Hallstatt (there are also busses that run directly to it), and once you are there you can enjoy one of the best alpine lakes of the area.
You can choose to walk around the lake, take a boat through the waters, or even go in for a swim (its gonna be cold!). It is sure to be a very relaxing and enjoyable time though as you enjoy the nature of the region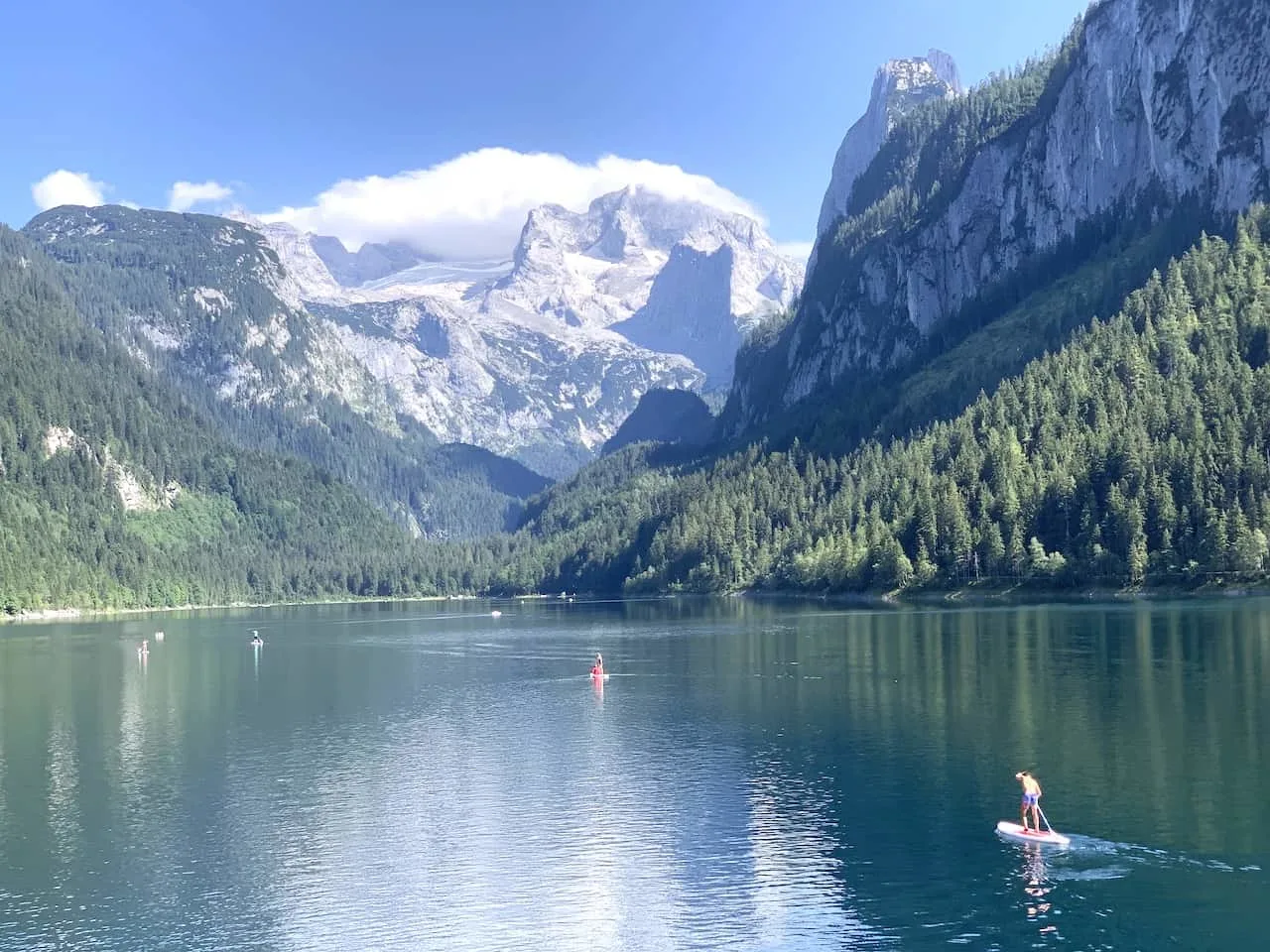 G) Grosser Donnerkogel
If you are up for a hike, I would highly recommend the one up to Grosser Donnerkogel. The mountain actually overlooks Gosausee and you can access it from the same parking lot location.
All you need to do is head up on the Gosaukammbahn cable car and begin the hike from there.
The hike up and down should take around 4-5 hours round trip as you get to enjoy 360 degree views of the surrounding mountains, lakes and villages.
And if you are up for a real challenge, you can skip the "normal" hike up and take the Klettersteig Donnerkogel up to the top.
This grade C/D via ferrata will take you alongside the mountain's edge and up the Stairway to Heaven to reach the top of the Donnerkogel.
» Learn more about the climb in the Klettersteig Donnerkogel Guide!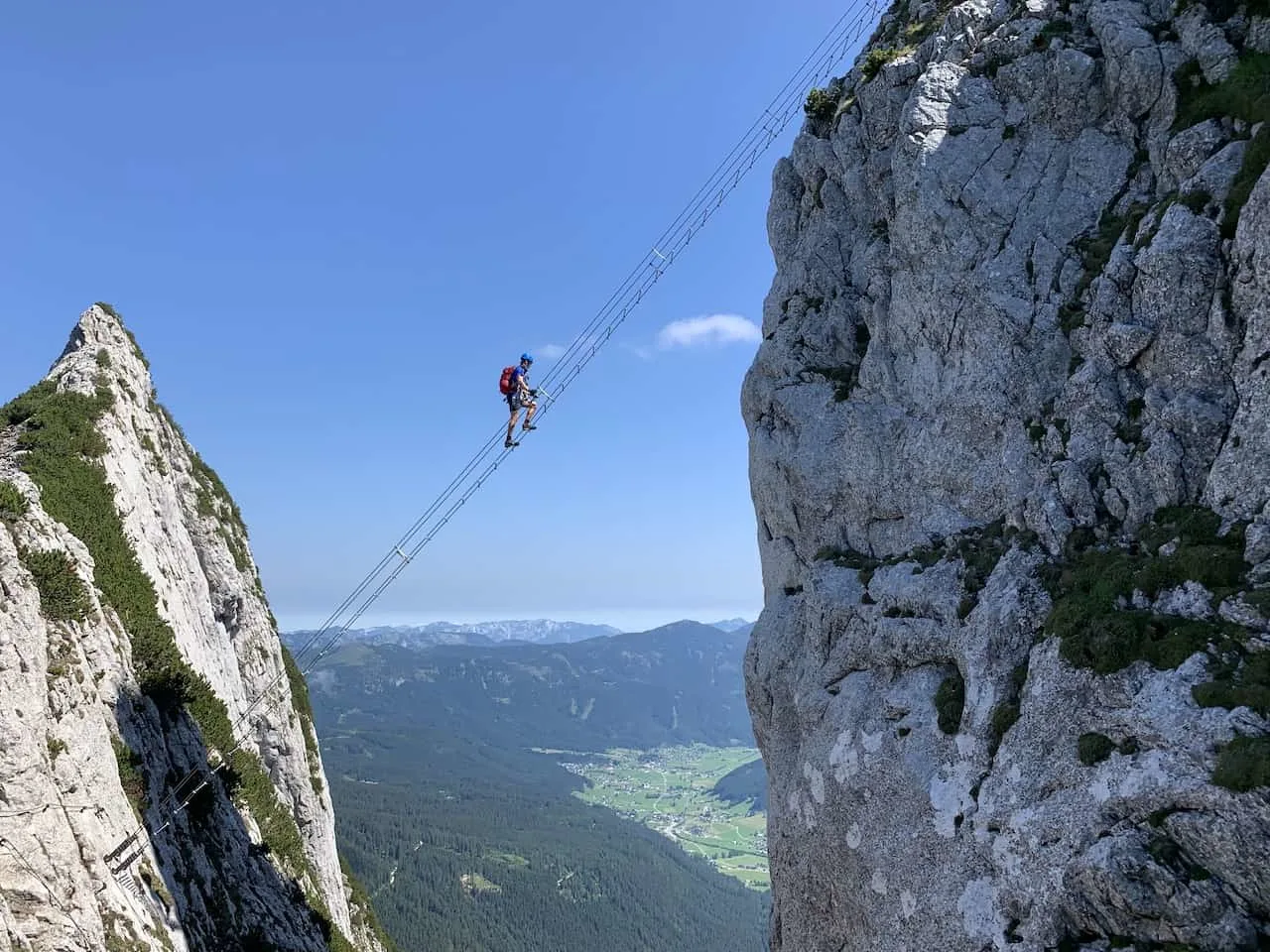 8) Hallstatt Map
If you want to get a better sense where all the attractions mentioned above are located in the region, take a look at the map below.
In addition to the attractions, I have also highlighted the two parking lots in Hallstatt, along with the bus station, railway station, and nearby towns that you can choose to stay in as an alternative.
9) A Hallstatt Itinerary
With two days in Hallstatt, it gives you plenty of time to enjoy both the town itself as well as many of the surrounding activities and attractions mentioned above.
Below I will break down a potential two day itinerary, but feel free to mix and match with what you are most interested in.
Hallstatt Day 1
Dachstein Krippenstein
Start the day with a trip up the Dachstein Krippenstein cable car. You can combo some of the attractions mentioned above such as a Cave Tour, the 5 Fingers Viewpoint, and the Heilbronner Hiking Trail.
That should take you to sometime in the afternoon of day 1, when you can grab some lunch and enjoy the lakeside for a bit.
Hallstatt Town
Later on in the day, once the crowds begin to subside, I would recommend checking out the rest of town. You can walk the streets making stops at the main square, church, ossuary, and viewpoint as you enjoy all that Hallstatt has to offer.
Hallstatt Day 2
On day 2, you can decide between two main potential itineraries – you can either continue your time in Hallstatt or you can make your way to Gosausee (or combine them!).
Option 1: Hallstatt & Nearby Activities
Hallstatt Town Part II
If you really want the town to yourself, I would recommend waking up early before any of the crowds arrive and walk the streets.
Believe me, it makes all the difference to really enjoy Hallstatt without the thousands of other people cramming the small streets.
Salzbergbahn Funicular / Hallstatt Skywalk / Salt Mine
After enjoying town, head up on the funicular, where you can first enjoy the Hallstatt Skywalk, and get some beautiful views from up above.
After the Skywalk you can take part of the Salt Mine tour if that is something that interests you too.
Remember – you can also hike up/down to the Skywalk instead of taking the cable car.
Waldbachstrub Waterfall
Once back in town, grab some food and then begin the hike to the Waldbachstrub Waterfall. It is the perfect middle of the day activity to take part of to avoid the crowds and get some of Hallstatt's best nature in.
Option 2: Gosausee / Grosser Donnerkogel & Hallstatt
Gosausee & Grosser Donnerkogel
If you would like to get away from Hallstatt for the day, then you can opt for the Gosausee and Grosser Donnerkogel option. Head off on the hike first, and then cool down and relax by the lake for the rest of the day.
Hallstatt Town Part II
Once you are all done by Gosausee, you can head back to Hallstatt for the late afternoon/evening time to enjoy town once again without the crowds and end a successful 2 day Hallstatt itinerary.
You of course can choose to do more or less depending on what type of traveler you are. I just wanted to layout some of the top attractions and activities in the area, so you have a better idea of what to choose from.
You will also want to think about what makes most sense logistically for you depending on if you are staying within Hallstatt or not, and how much you may care about the crowds during the day.
I hope this Hallstatt itinerary and guide can get you better prepared for your trip! If you have any questions or comments please feel free to write them in below.
Feel free to check out the other Austria itineraries and guides up on the site too, like the 3 day Vienna itinerary and 7 Day Austria Itinerary.
Have fun out there and safe travels!