At some point during your trip to Peru you are sure to pass through the historic city of Cusco. It is a fantastic place to add on to your itinerary and you can enjoy walking the city and visiting some beautiful nearby attractions as well.
Even if you are only there for a day or two before making your way to Machu Picchu, there is plenty to keep you busy. This guide will walk you through 6 awesome things to do as part of a one day Cusco itinerary and help answer any questions along the way.
* Affiliate Disclosure: This post may contain affiliate links, which means I may receive a commission if you make a purchase through the links provided, at no additional cost to you. Thanks for supporting the work I put into TripTins!
1) Introduction to Cusco
Cusco was once the capital of Inca Empire and is filled with historic ruins and remnants throughout. While not as vast as what you will see at Machu Picchu, there are some incredible pieces of architecture that are sure to impress you during your visit.
On top of having some one of a kind ruins, Cusco is also a great walkable city with markets, squares, and plenty of streets to explore.
Another great thing about all the attractions in Cusco is that they are not too far apart. The furthest site mentioned on this list is only 20 minutes from the city center.
When I arrived in Cusco I only had about 6 hours to spare during one afternoon/evening but was able to explore them all without feeling too rushed. You are sure to enjoy Cusco and all it has to offer, so read on for some helpful info to get you prepared and on your way!
If you wondering how to fit Cusco into an overall trip to Peru, I would recommend taking a look at the 7 Day Peru Itinerary or 10 Day Peru Itinerary up on the site.
» Cusco sits at over 11,000 feet of elevation! So if you are not used to the altitude, be sure to take it easy and hydrate plenty during your visit.
2) Cusco Tourist Ticket
Many of the things to do in Cusco require the purchase of the Cusco Tourist Ticket, meaning you cannot just purchase separate tickets for each attraction. There are a couple options here when choosing which ticket is best for you:
1. Purchase a "Circuit I" ticket, which includes four sites in Cusco for $21 / 70 PEN and is valid for one day
2. Purchase a "Full Cusco Circuit" ticket. This ticket also includes sites in the Sacred Valley so if you are headed there it is definitely worth it. The full circuit ticket is $40 / 130 PEN and is valid for ten days.
​The easiest way to purchase the ticket is to buy it at any of the attractions listed below that accept the tourist ticket. You can also buy the Cusco Tourist Ticket at the following locations beforehand:
​a) COSITUC Main Office: Tourist Galleries, Av. Sol No. 103 (Monday to Friday 8AM to 5:30PM and Saturday from 8:30AM to 12:30PM)
b) OFEC Branch Offices: Calle Garcilaso (Monday to Saturday 8AM to 5PM and Sunday 8AM to 8PM)
If you are interested in joining a private or group tour of Cusco and the surrounding attractions, take a look at some highly rated options below. Note that not all of these tours will visit each place mentioned in the guide.
3) Map of Cusco
Below you will find the locations of the six things to do during a one day in Cusco itinerary. ​The first two attractions mentioned are a 10 minute walk from one another in the city center, while the remaining four require some short taxi rides.
I highlighted below in blue which ones are within walking distance and in grey which you will have to drive to.
1. Qorikancha
2. Plaza de Armas
3. Saqsaywaman
4. Qenko
5. Puca Pucara
6. Tambomachay

You can start the day by walking to Qorikancha and Plaza de Armas and then grab a taxi in the city to drive you to Saqsaywaman (the first stop right outside the city center). This should only cost about $3 or so.
From there you can decide if you want to keep that taxi and have them wait there for you to take you to the remaining attractions, or just hop in an open taxi after you finish the each site.
Keeping one taxi for the day will be more expensive but also more convenient. So depending on what type of prices they mention, you can decide if you want to have one taxi or taxi hop throughout the day.
4. A One Day in Cusco Itinerary
Let's now get into the 6 things to do as part of a one day in Cusco itinerary. We will begin at Qorikancha, right near the city center and then head off from there to the rest of the Cusco attractions.
A) Qorikancha
8:30AM-5:30PM (Monday to Saturday); Closed on Sunday
Entrance Fee: 10 PEN / $3; Museum portion covered with Full Circuit Tourist ticket
​We will start right within the city center itself at Qorikancha – what used to be the religious center of Cusco. The site it quite large with many different areas to wander about. There is an incredible courtyard and garden to spend some time in along with original Incan fountains and temples.
There is also a museum to explore during your time here. This spot will give you a great opportunity to learn a bunch about the Incan history throughout your visit.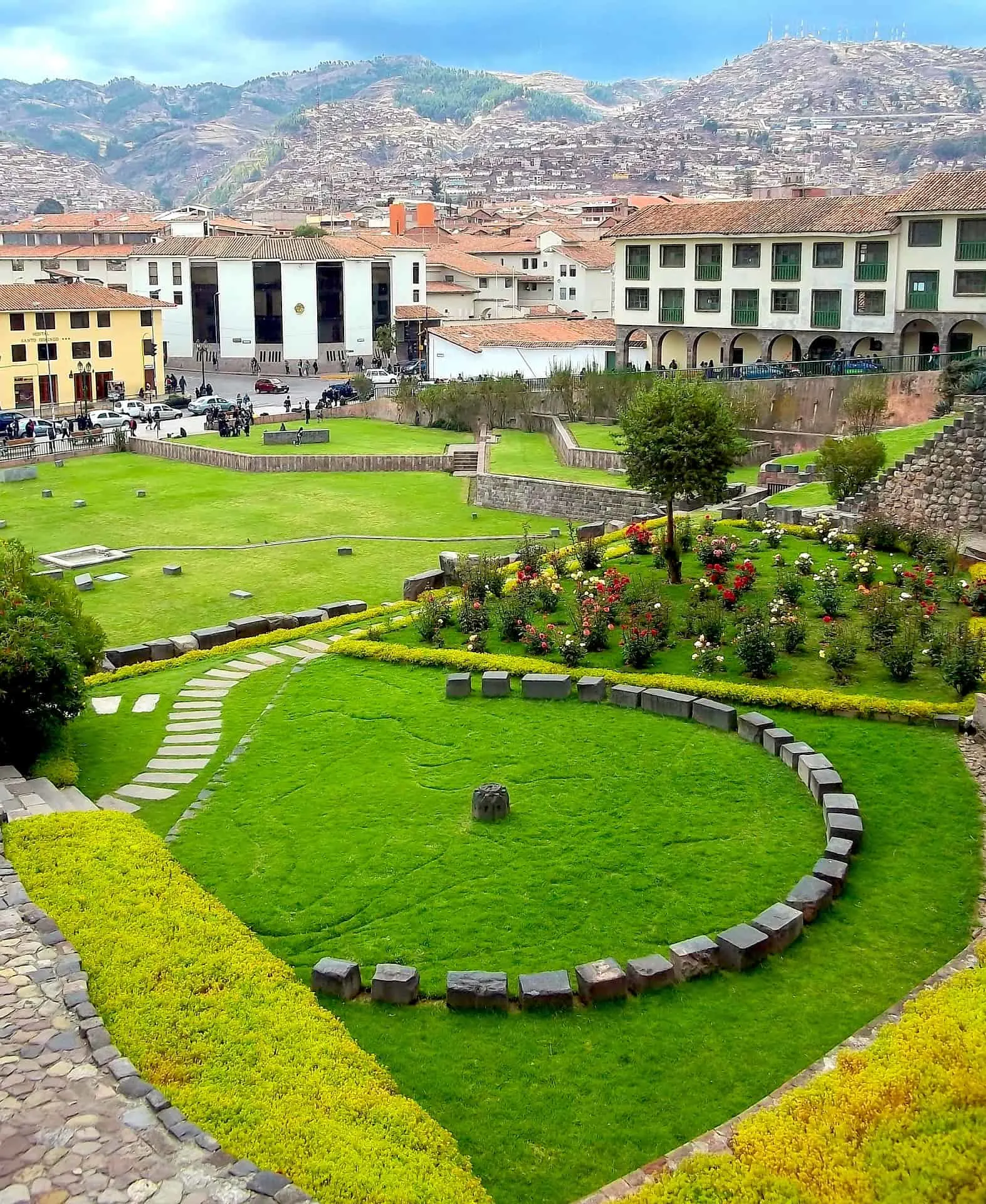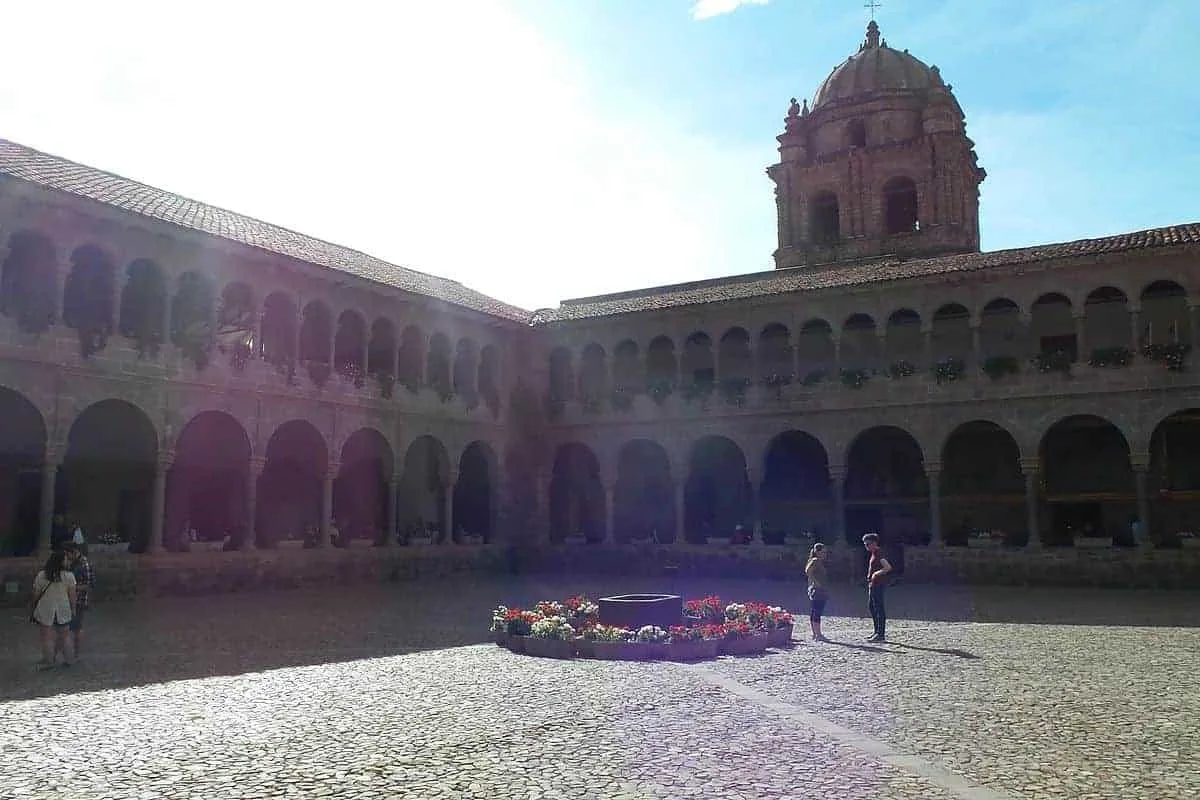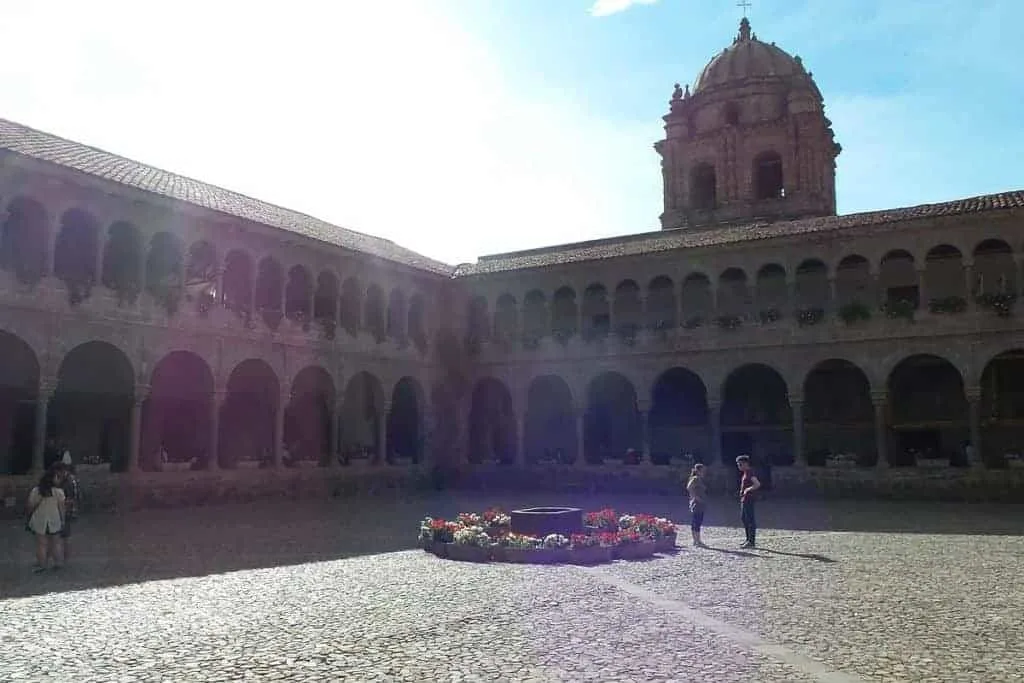 B) Plaza de Armas
​A short walk from Qorikancha is the Plaza de Armas, which is the main square of Cusco. Surrounding this great plaza you will be able to see the Cusco Cathedral and the Church La Compañía de Jesús – two historical buildings.
There will always be some sort of vibrant activity around this area no matter when you are there.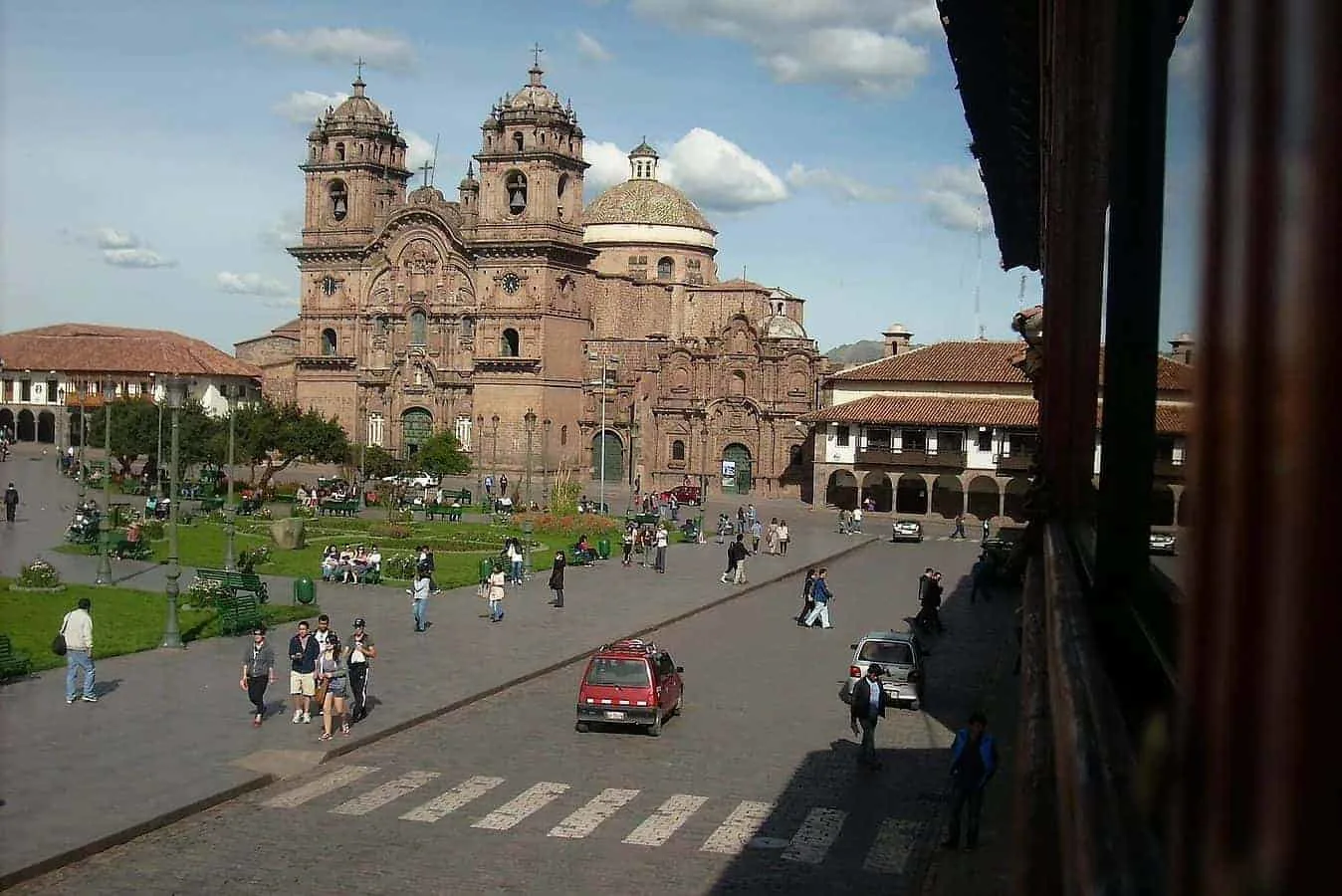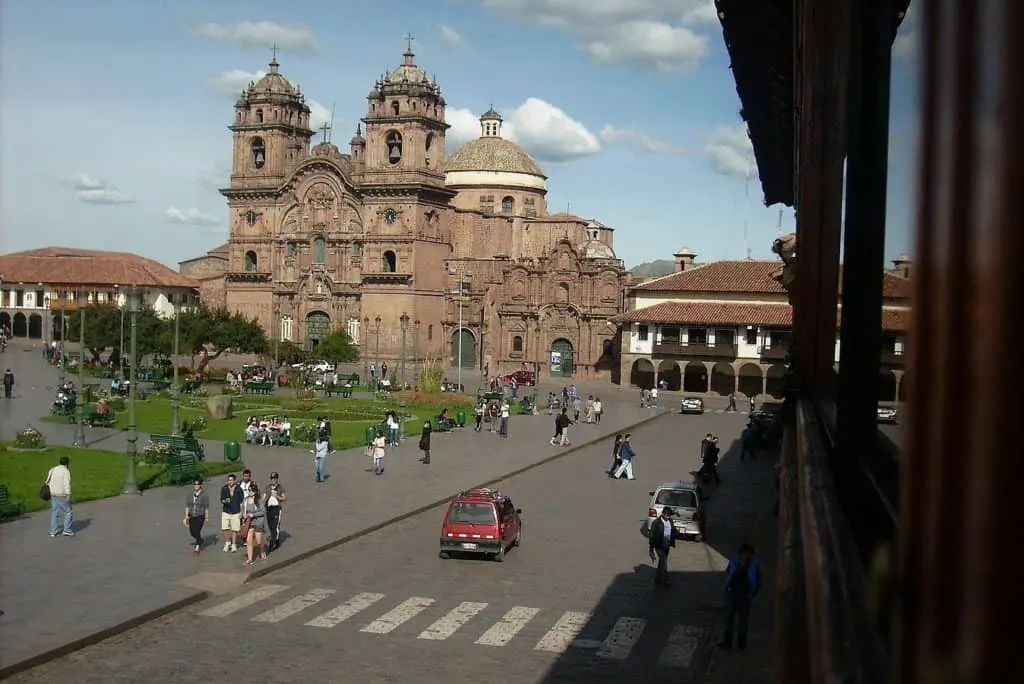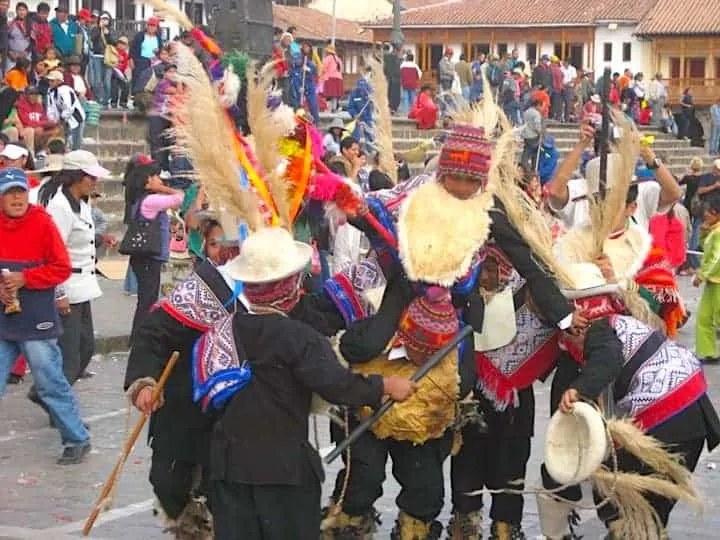 C) Sacsayhuaman Fortress
7:00AM-6:00PM (Monday to Sunday)
Entrance Fee: Tourist Ticket Required
​It is now time to hop in a cab to the Sacsayhuaman Fortress. As you arrive there you will soon begin to understand the incredible feats of architecture that the Incans were capable of.
The walls you see are made up of gigantic stones, some of which are over 30 feet long and could weigh over 100 tons! To construct the walls without modern equipment is just mind boggling. Spend some time walking the complex and taking it all in.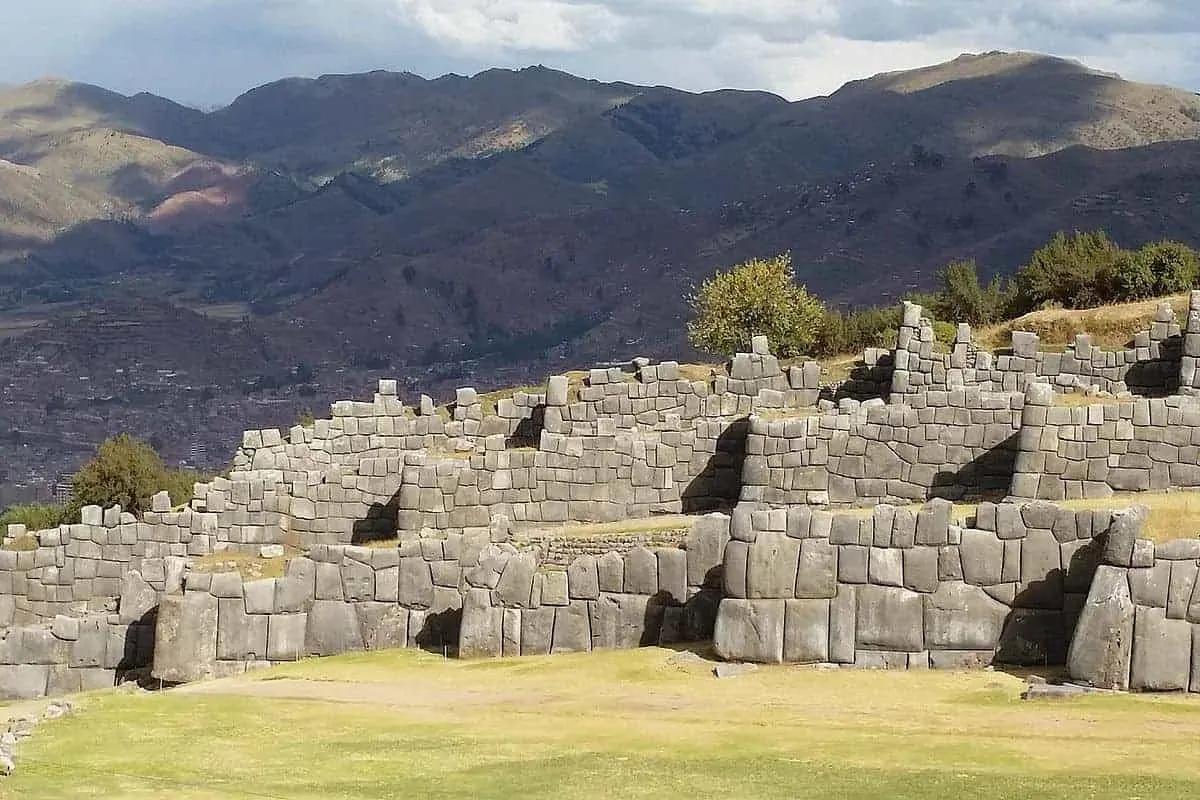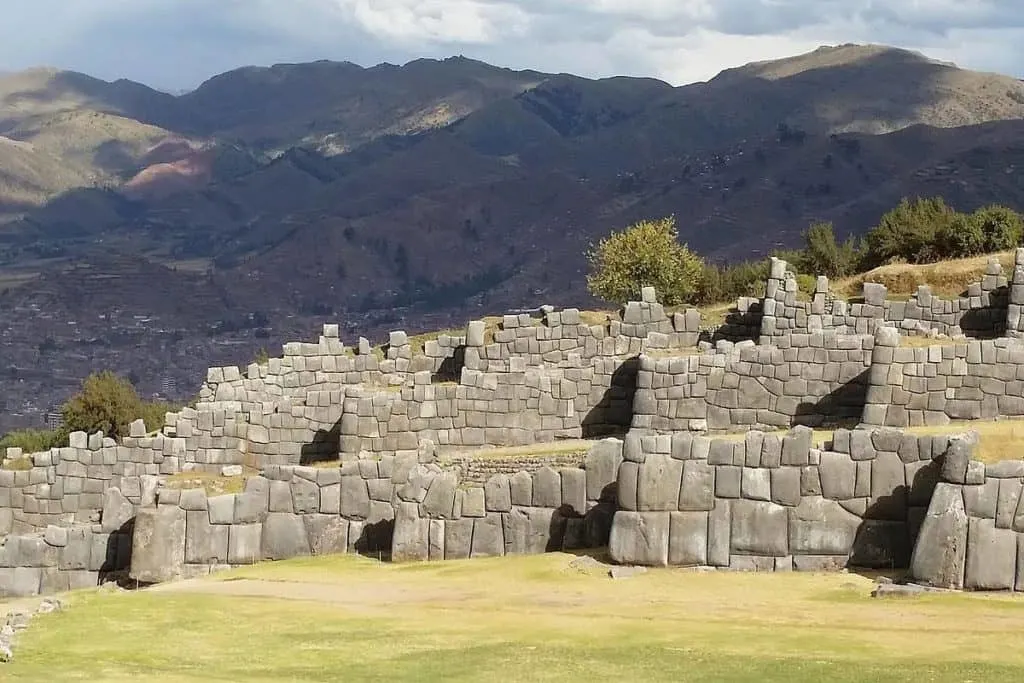 D) Qenko
7:00AM-6:00PM (Monday to Sunday)
Entrance Fee: Tourist Ticket Required
​Next up is a short drive to Qenko. This complex will seem a bit different than the other sites during the day as it offers a labyrinth of sorts that zig zag between rock formations.
You will also see a very ancient looking amphitheater where it is thought Incan rituals took place.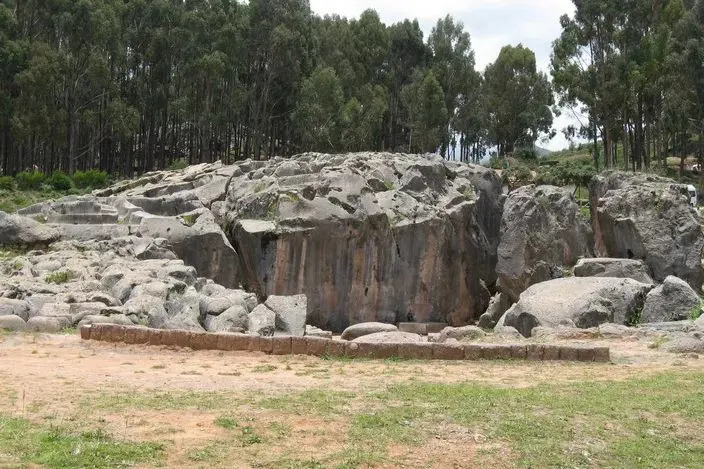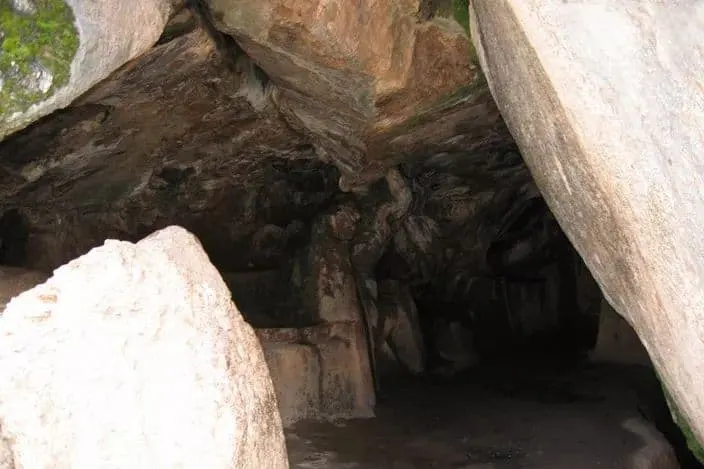 E) Puca Pucara
7:00AM-6:00PM (Monday to Sunday)
Entrance Fee: Tourist Ticket Required
​Hop back into a cab and make your way to Puca Pucara also known as the Red Fortress – another amazing Incan ruin. While it may not be as large as some of the other ruins in the region, it does have some amazing views of the surrounding valley.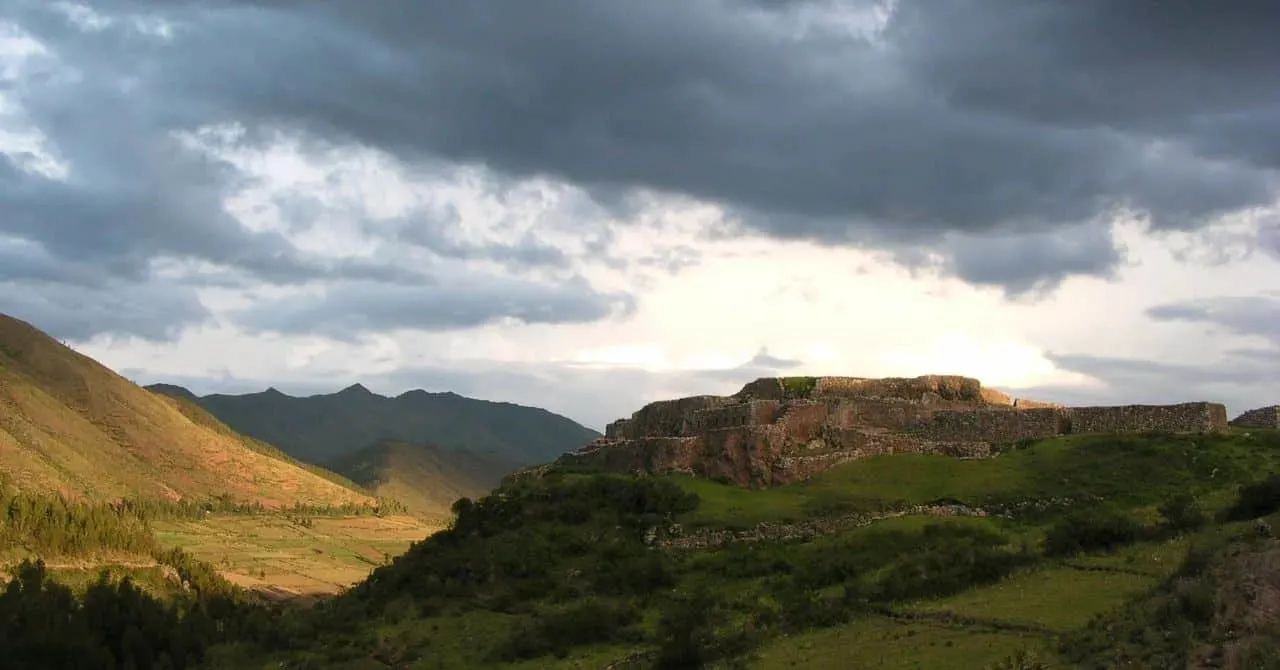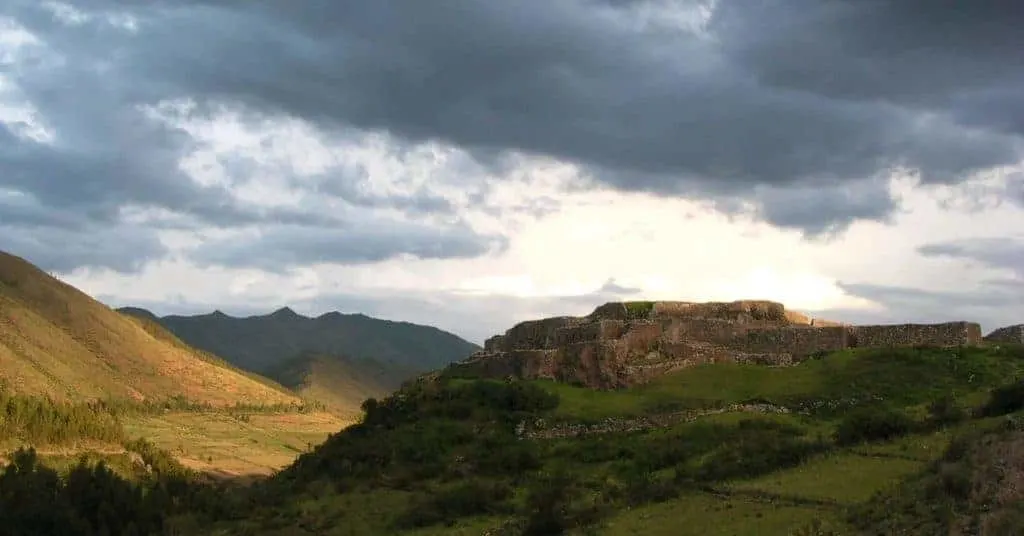 F) Tambomachay
7:00AM-6:00PM (Monday to Sunday)
Entrance Fee: Tourist Ticket Required
​Right near by is the final stop of the day – Tambomachay. These ruins are also known as the Inca Baths, and you will see why when you get there.
Here you will once again find some giant rock formations built out of the ground. Towards the bottom of these stones there are multiple fountains flowing with water. It is another example of the great craftsmanship of the Incan era.
Once you are all finished up at Tambomachay, it is time to head back to the city center and end your one day in Cusco itinerary. It is sure to be a fun filled and action packed day seeing all that Cusco and its surroundings have to offer.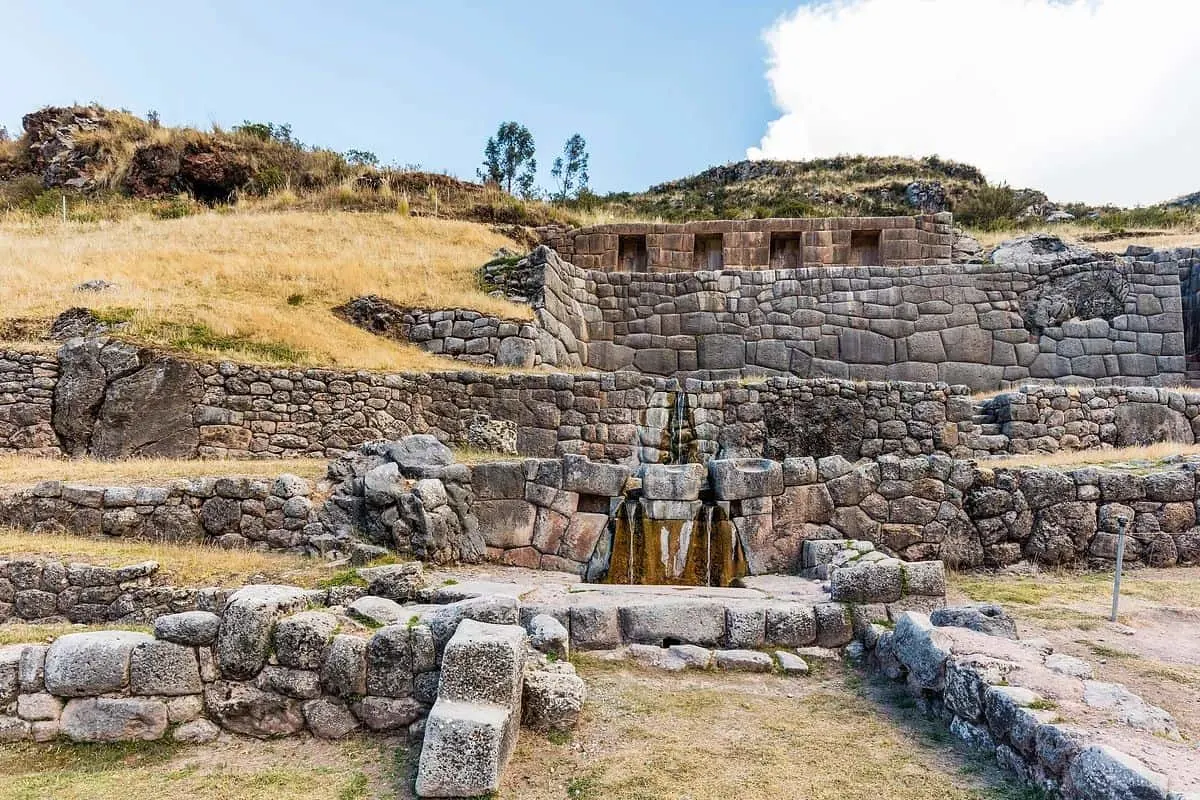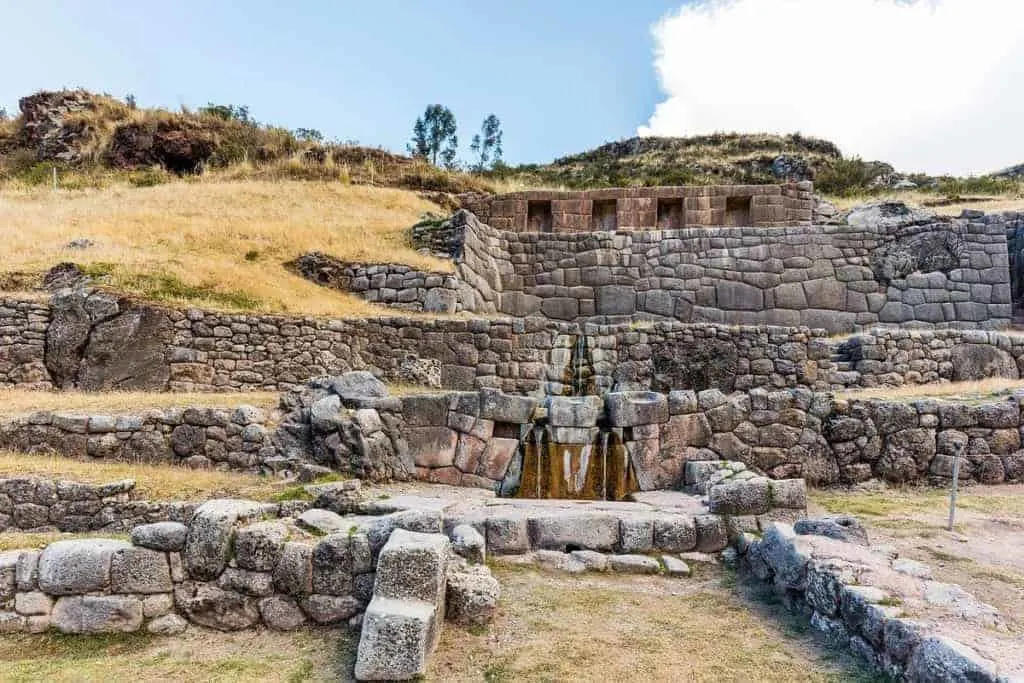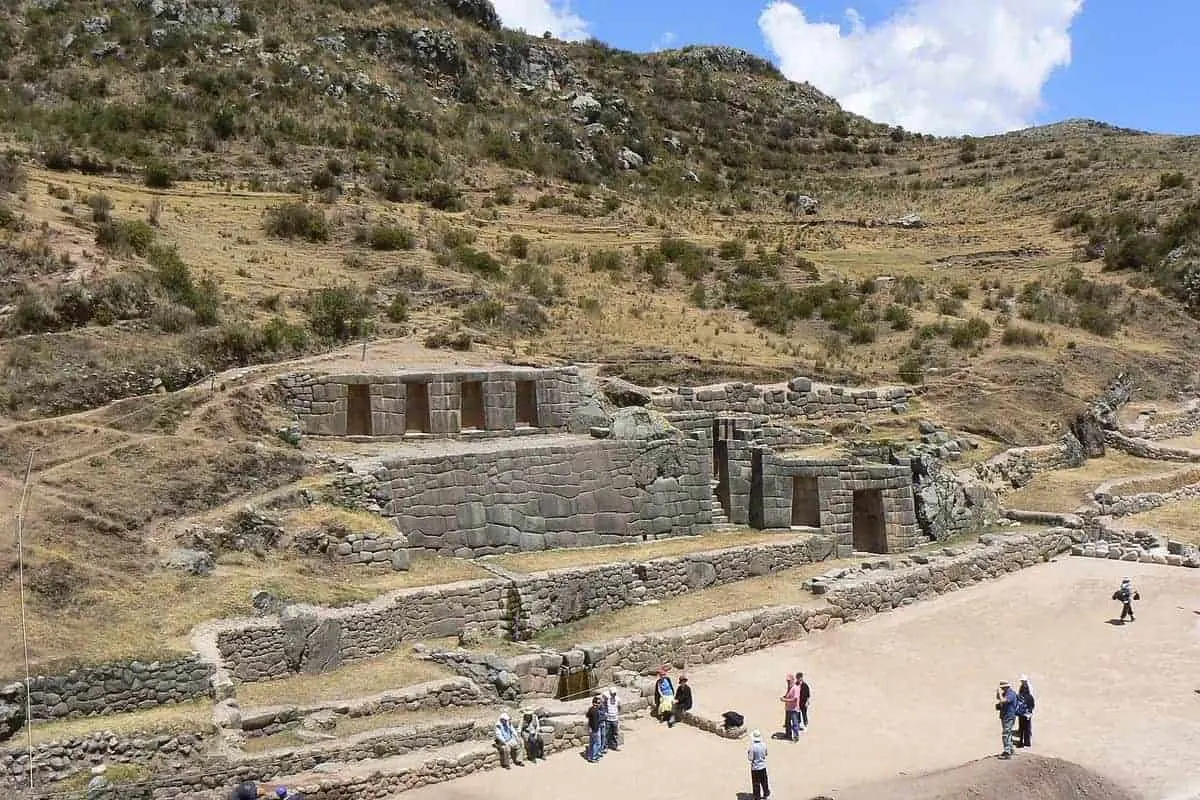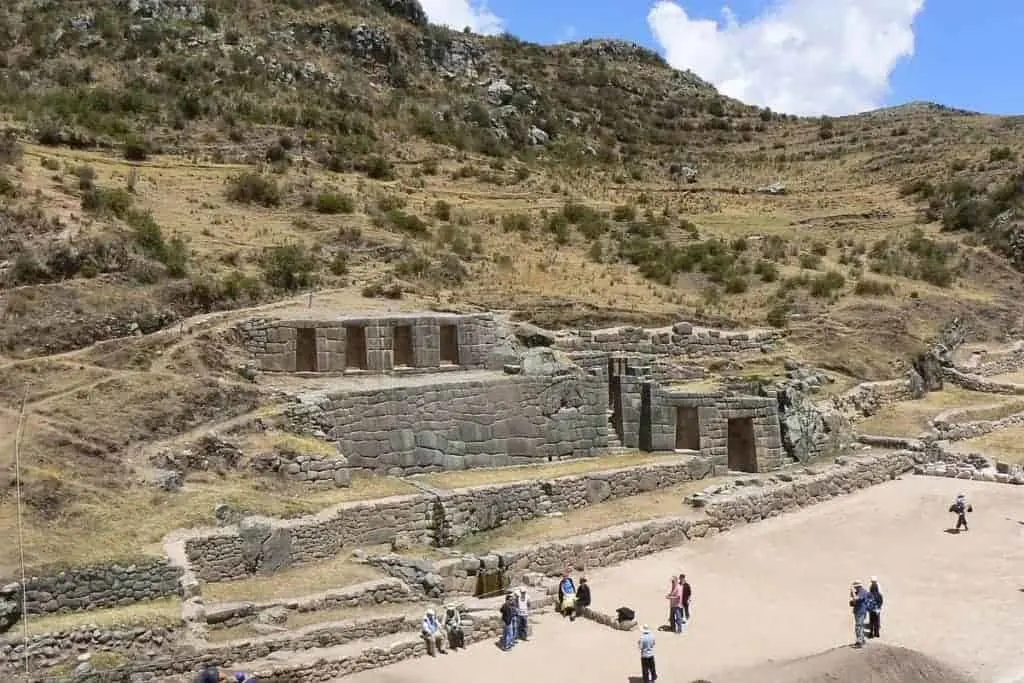 5) Where to Stay in Cusco
Cusco is filled with plenty of affordable and highly rated accommodation options. Take a look below and at Booking.com for some recommended ones:
2) Hotel Costa Del Sol Ramada Cusco
That about wraps up the guide to a one day in Cusco itinerary. Take a look at our other Peru itineraries and guides to help out with any other trip planning. If you have any questions about the trip please feel free to comment below!