A visit to Sao Miguel is not complete without visiting one or more of the hot springs located all around the island.
One of the fan favorites is located at Parque Terra Nostra in the town of Furnas. Not only will it offer a relaxing hot spring pool experience, but it also has a beautiful garden to explore and top notch restaurant to enjoy.
This guide will walk you through all the highlights of Parque Terra Nostra and how to go about a visit.
* Affiliate Disclosure: This post may contain affiliate links, which means I may receive a commission if you make a purchase through the links provided, at no additional cost to you. Thanks for supporting the work I put into TripTins!
1) Introduction & Background
When most people mention Parque Terra Nostra or Terra Nostra Park, the first thing that may come to mind is the massive geothermal pool located on the property. However, there is more to just the pool that makes it so special.
The area is also home to a 200 year old 12.5 hectare botanical garden with a wide variety of plants, trees and flora species.
Within the garden you can find local Azorean flora as well as plants from countries all over the world that have completely different climates.
On top of the geothermal pool and garden, you can also find one of the top hotels on the island – Terra Nostra Garden Hotel as well as the adjoining restaurant that serves a whole variety of dishes including the famous Cozido.
This guide will talk a bit about each of these parts of Parque Terra Nostra and include several photos along the way.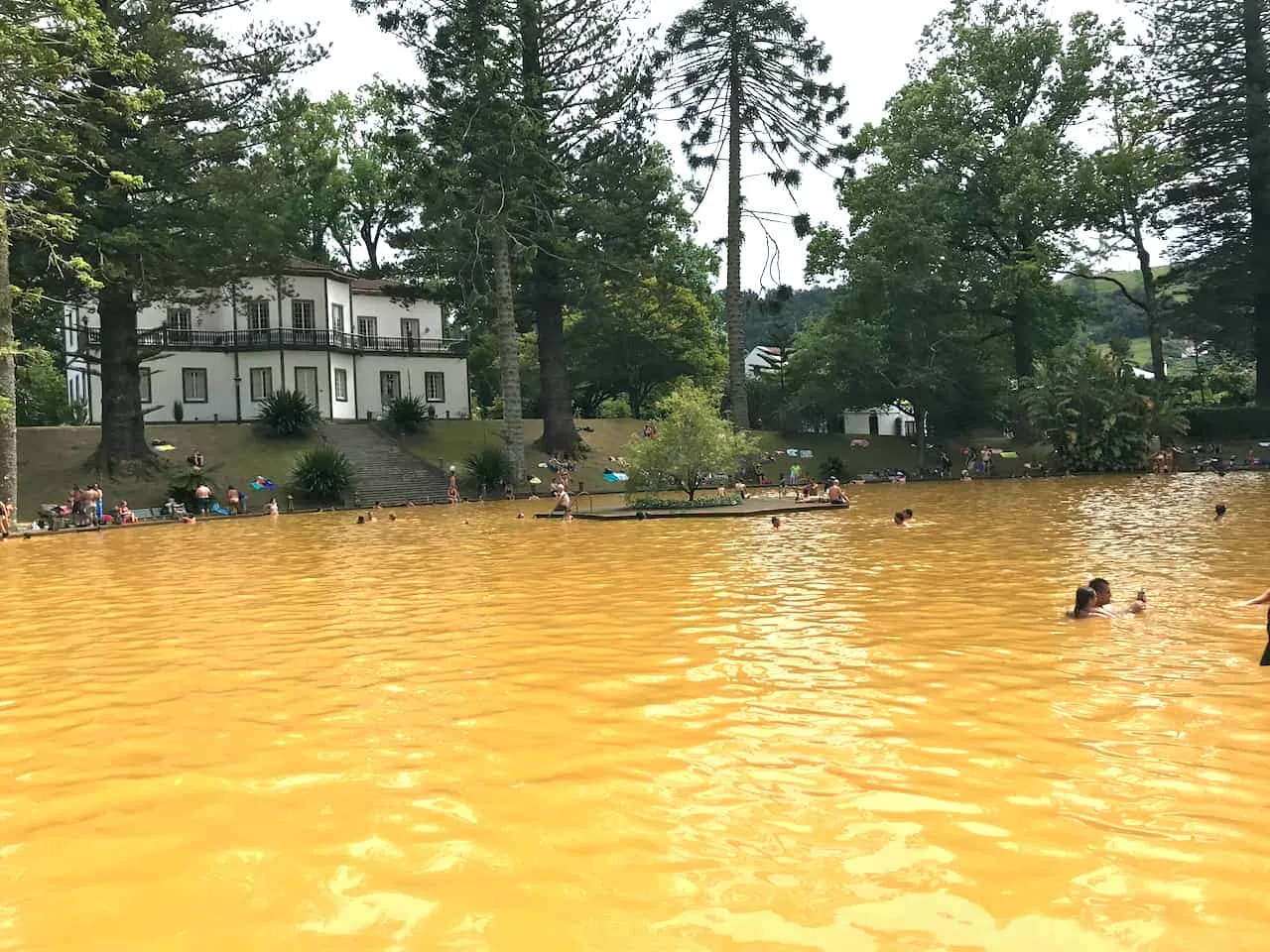 2) How to Get There
When exploring Sao Miguel, odds are you will be heading to various corners of the island as you enjoy the natural beauty that it offers.
Since there is not much of a public transportation network around Sao Miguel, the easiest and most accessible way to see the island would be by renting your own car or scooter.
» If you would like to learn more about renting a car on Sao Miguel, I would recommend you take a look at the Driving in the Azores guide I put together to help you out.
When I visited the island, I decided to base myself in the main hub of Ponta Delgada and take all my day trips from there (including my day to Furnas).
You can decide to do the same or you can also opt to actually spend a couple nights in Furnas itself, which will give you easier access to the eastern side of the island.
If staying in Ponta Delgada you will be looking at a 45 minute ride to Parque Terra Nostra. On the other hand, if staying in Furnas, odds are you can just walk on over as the town isn't too large.
→ Feel free to browse through Rentalcars.com for plenty of car rental options. You can filter by car type, price, & more to find the perfect rental car for your trip to the Azores.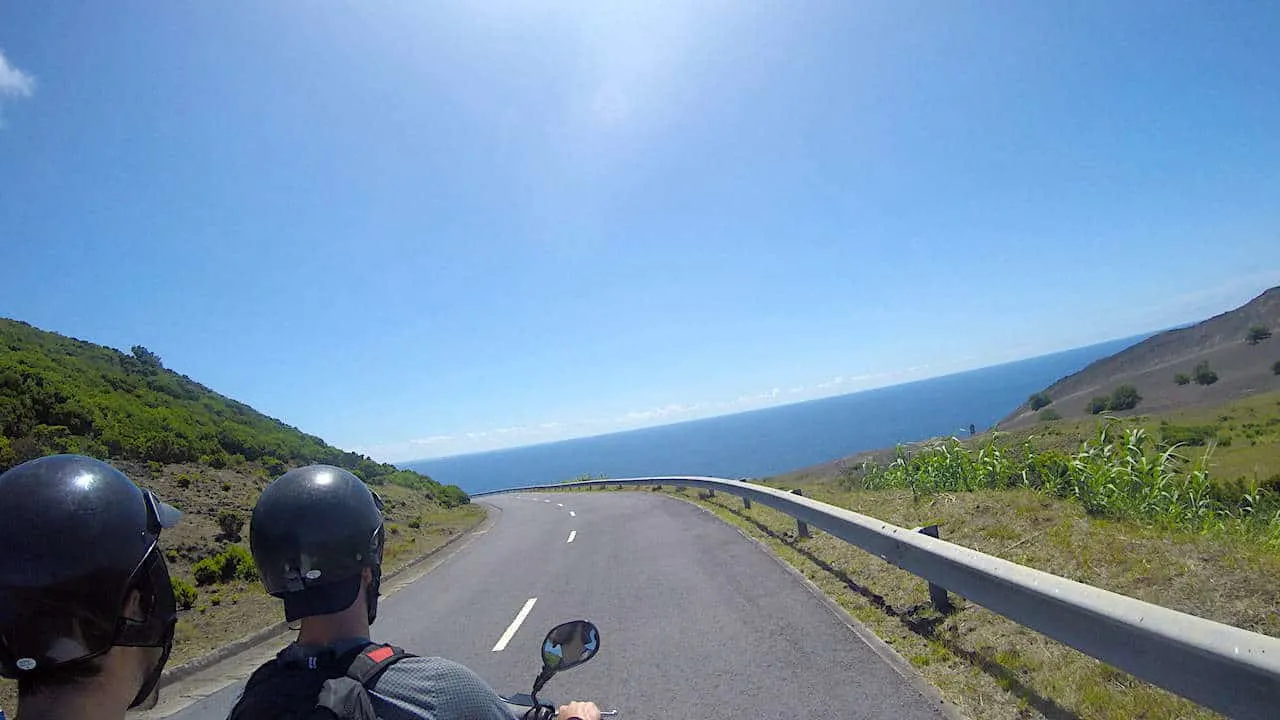 3) Terra Nostra Park Map
Below is a map of the entire Terra Nostra Park area along with all the different walking paths to explore during a visit there.
On the top of the map you will find the hotel and restaurant. Right below that is the ticket booth to the park and pool area.
The main pool will be the first major landmark you will come across but you can then spend plenty of time walking the park and enjoy the unique botanical gardens all around.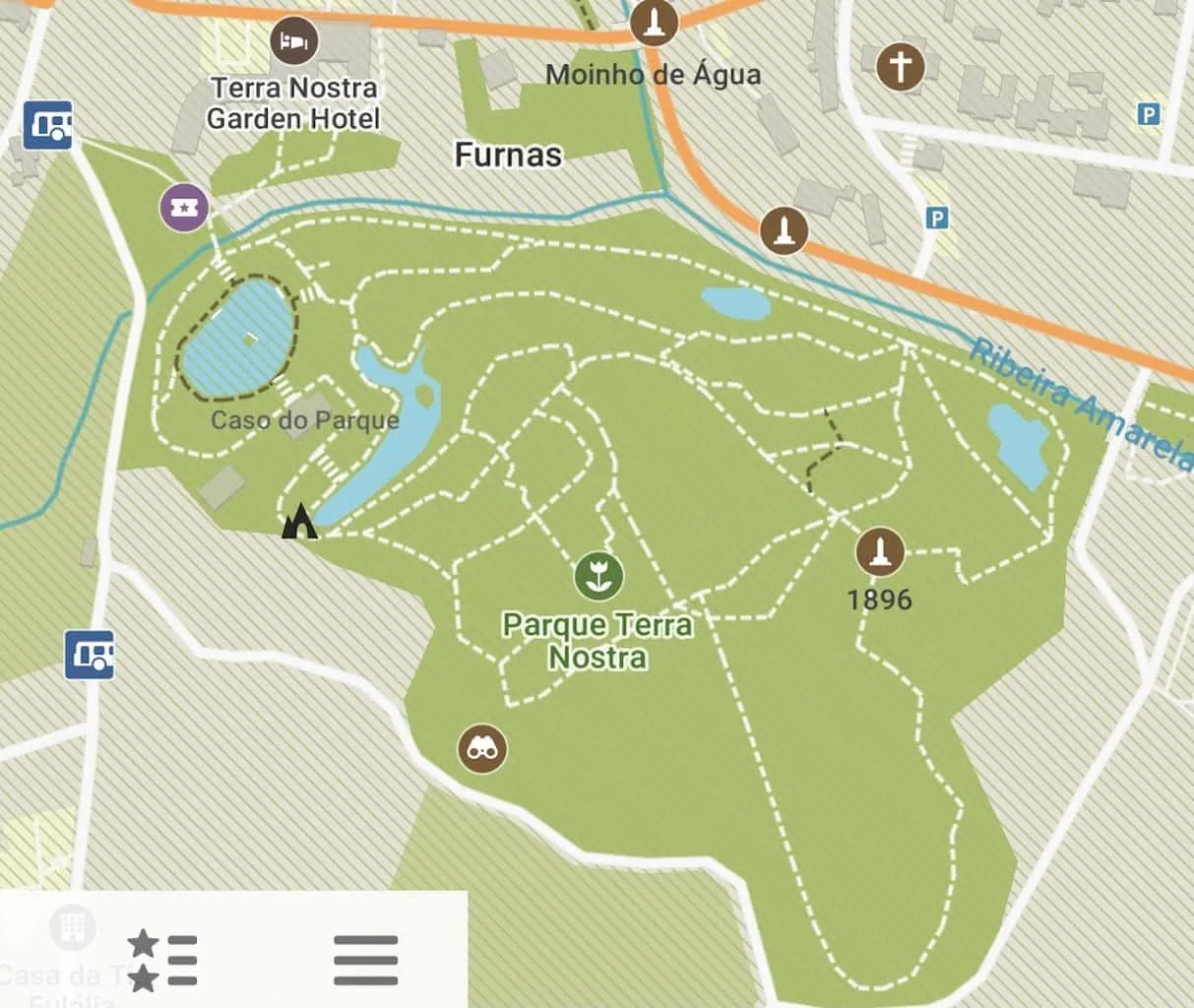 3) Parque Terra Nostra Opening Hours & Cost
According to the latest on the Parque Terra Nostra website the opening hours and cost are as follows:
Opening Times: 10:30 AM to 4:30PM
Adult (10+) Cost: 8 Euro
Ages 3-10 Cost: 4 Euro
Under 2 Cost: Free
I should also note that when I visited the park, I went for a meal at the Terra Nostra restaurant beforehand. By ordering the Cozido dish, it actually included free entrance to park and pool.
So, if you are looking for a delicious lunch followed by some time in the park, then I would definitely recommend you take this route.
4) Terra Nostra Pool
Just moments after you enter the park, you will be welcomed by the massive iron rich orange colored geothermal pool.
The pool, which honestly is closer in size to a large pond, is circular in shape and is surrounded by the garden greenery in all directions. To the south side sits the Park House overlooking the pool from up top.
The pool itself is around 35-40 degrees Celsius (95-104 Fahrenheit) and contains water that is rich in minerals.
Be aware that since the water is iron based and orange in color, it can damage your swimwear and towels. I would recommend bringing along some lower end swimwear so it doesn't ruin any of your favorite items.
Also be prepared to take a nice long shower afterwards and scrub down thoroughly to clean your body of the water remnants.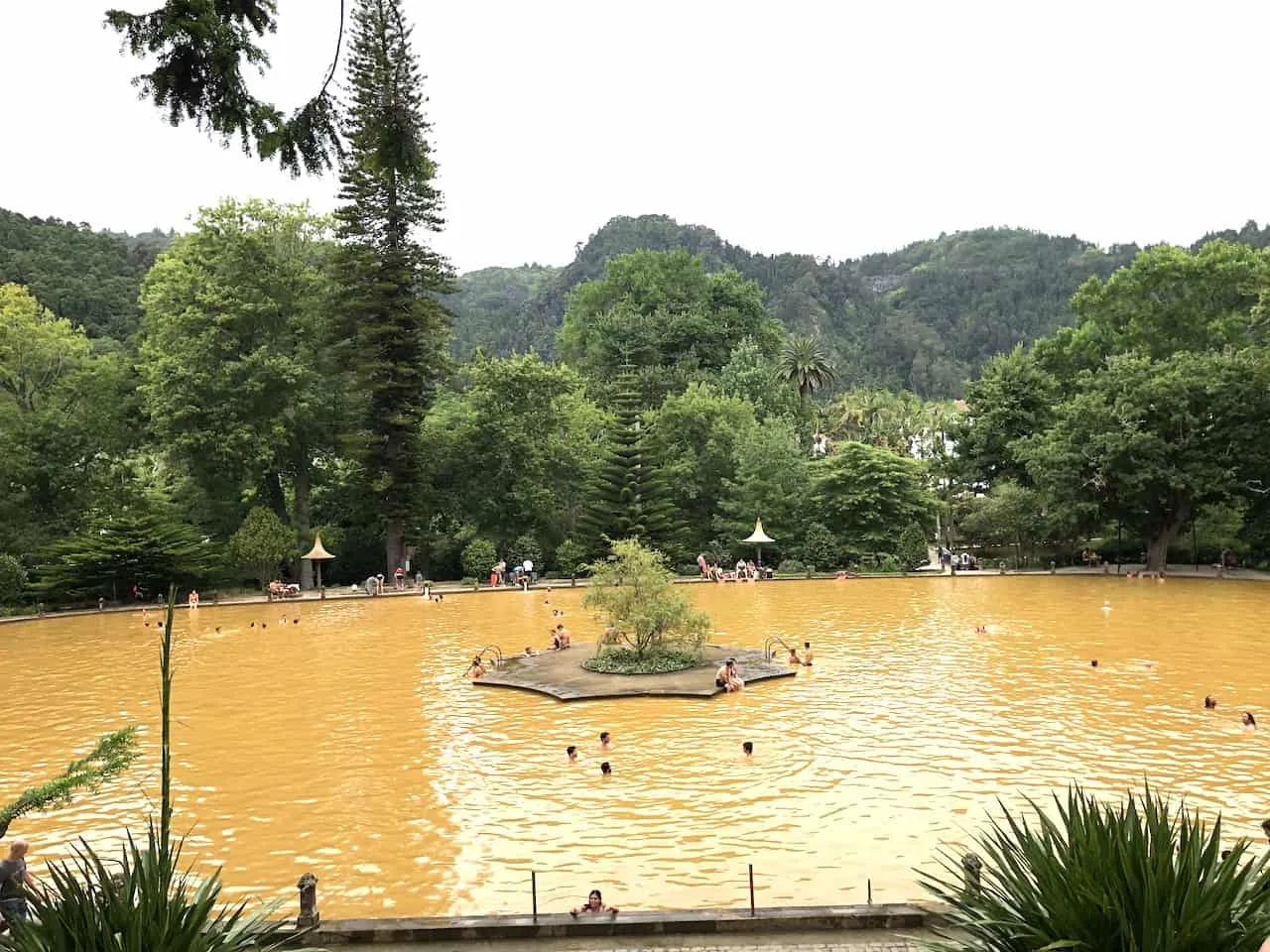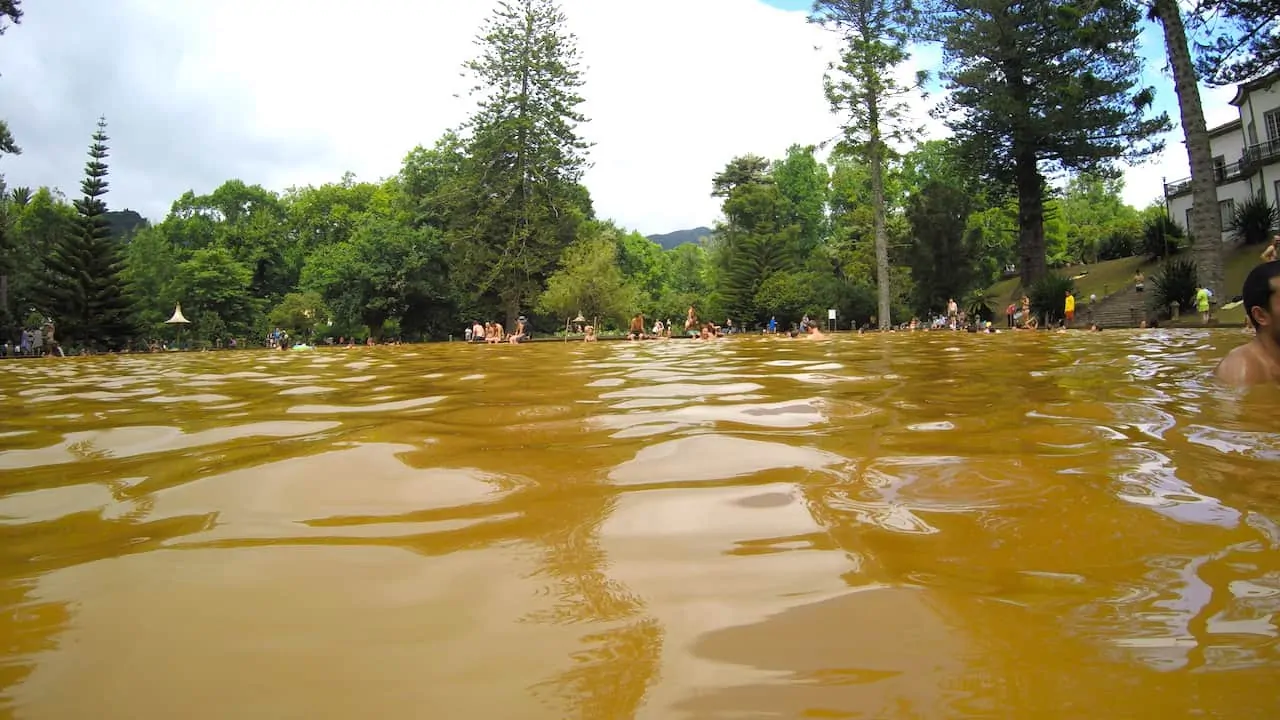 5) Terra Nostra Garden
While I did not spend too much time exploring the ins and outs of the garden, there is just so much to see beyond just the main pool area. Taking a look at the map above, the gardens take up a massive of the park.
Just to give you an idea what to expect all around the park, some of the main species include: magnolias, camellia, azaleas, hydrangeas, calla lilies, and plenty of others.
You can also find a fern collection with nearly 300 species, cycadales collection with 85 species, camellia collection of 600 species, and bromeliad collection of 100 species.
The species and variety of the garden continue to grow year after year as more are introduced into the area and slowly adapt to the climate of the area.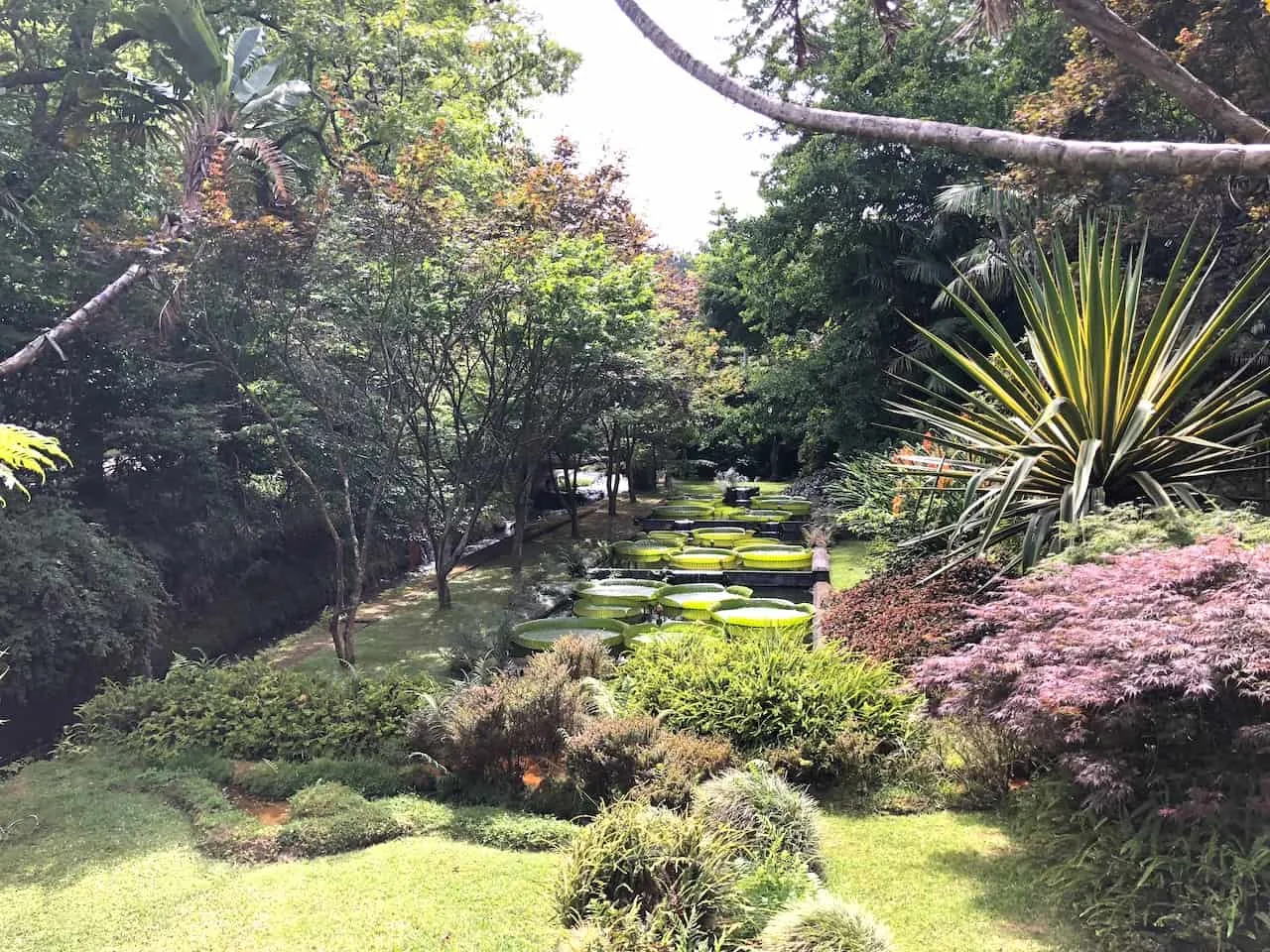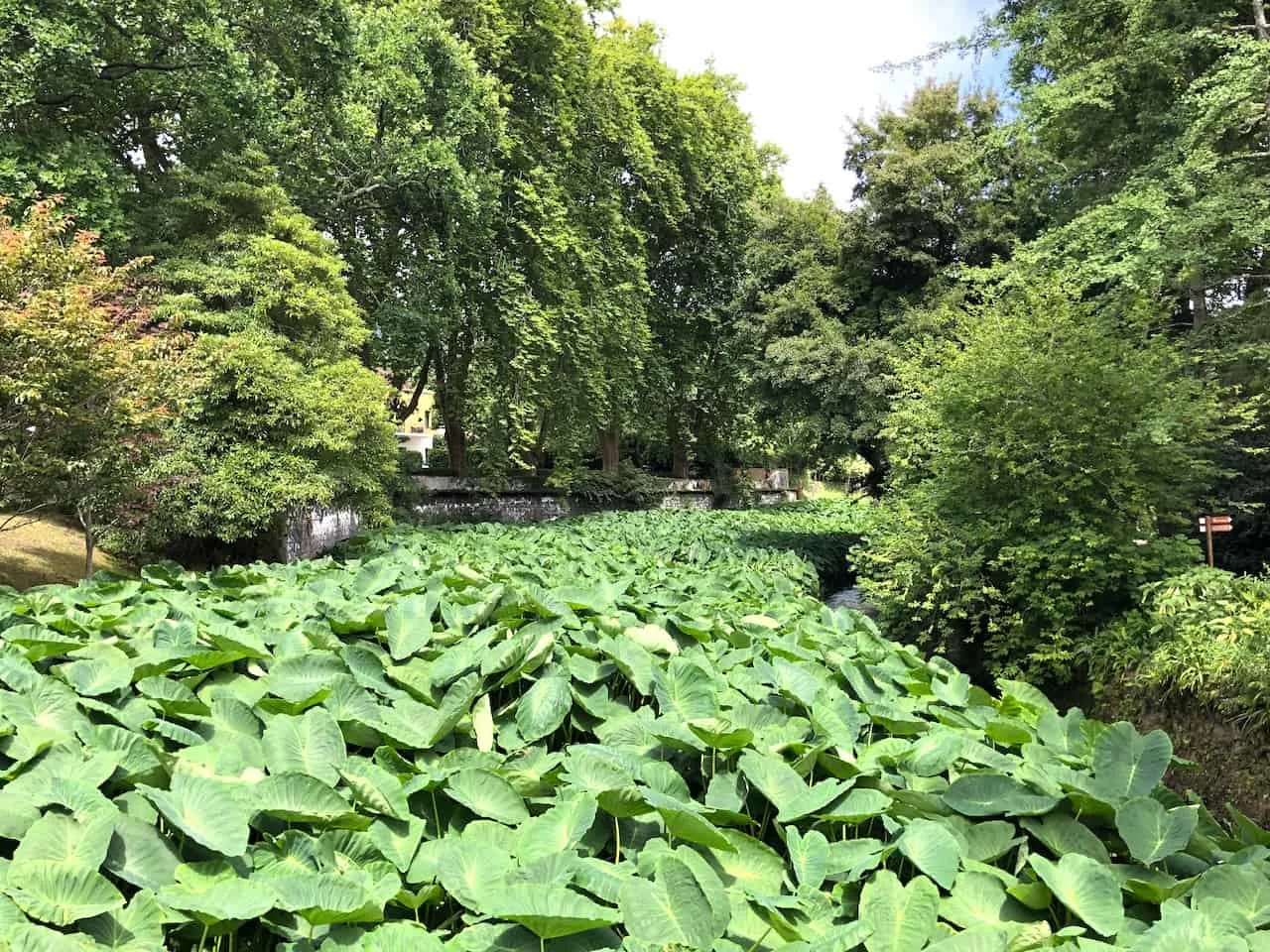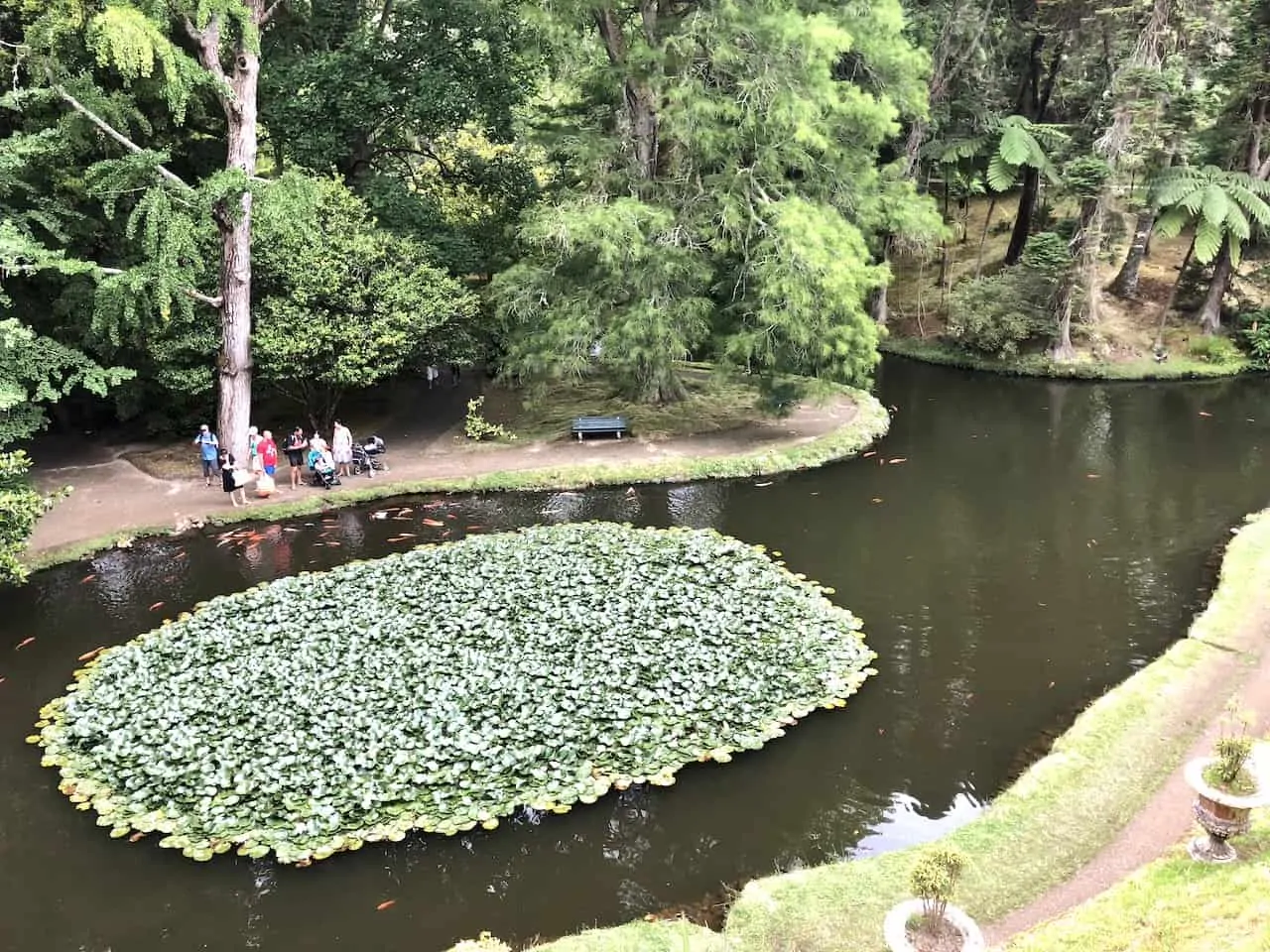 6) Terra Nostra Garden Hotel & Restaurant
If you are looking for one of the top hotels in Furnas, look no further than the Terra Nostra Garden Hotel itself.
This 86 room 4 star hotel has everything you can ask for in a property. The hotel has been opened since 1935 and has been renovated and expanded since then.
You will be just footsteps away from entering the pool and park area, as you wake up to the garden right out in front of you each and every morning.
The restaurant is also rated as one of the top choices in all of Furnas and of course serves its famous Cozido dish – a vegetable and meat stew that has been cooked underground by the thermal heat of the nearby volcanic area.
If you are interested in staying at the hotel you can do so by booking a room at Terra Nostra Garden, so you can be all prepared for a visit.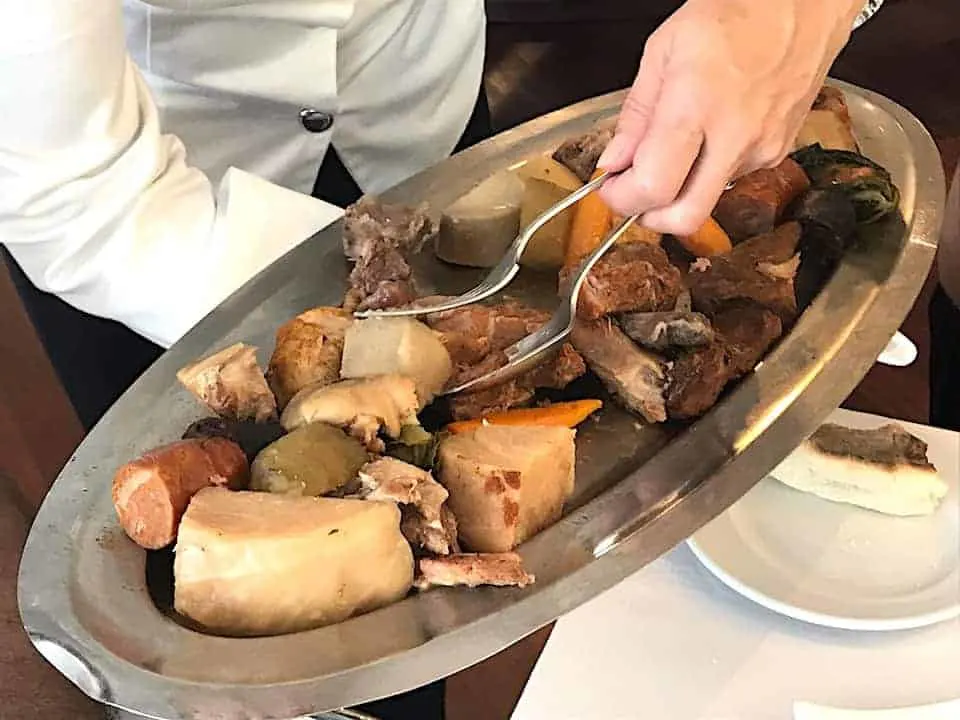 7) Other Furnas Activities & Attractions
While you literally can spend a full day just enjoying Parque Terra Nostra, there are many other things to do around the Furnas area during a visit. Some of the top choices include:
Miradouro do Pico do Ferro | Here you will get to take in the view of Lagoa das Furnas as well as the whole city of Furnas down below.
You will be able to spot out a couple of the geothermal areas in the distance with their sulfuric gasses rising up from the ground.
Lagoa das Furnas | You will find a short pathway that takes you around the sulfuric activity as you can get right up close to some of these gas pockets.
Be careful if its windy though as the gas can head right in your direction and believe me it does not smell great!
» If you are there are the right time, you might see local restaurant workers picking up or dropping off Cozido into the ground. That's right, they cook their meals inside these geothermal areas!
Cozido is a mixture of beef, chicken, pig, vegetables and more mixed into a stew. For about 6-8 hours, they leave the Cozido in the ground and pick it up before lunch or dinner time to serve to their restaurant guests.
Poca Da Dona Beija | The area includes several different thermal pools along either side of a small river. The pools vary slightly in temperature but are somewhere around 100F / 38C, with one pool at a cooler 82F / 28C.
» The great thing about this place is that it does close pretty late at night. If you got a late start to the day or if you are staying in Furnas, heading to Poca Da Dona Beija in the evening time could be a great experience as well.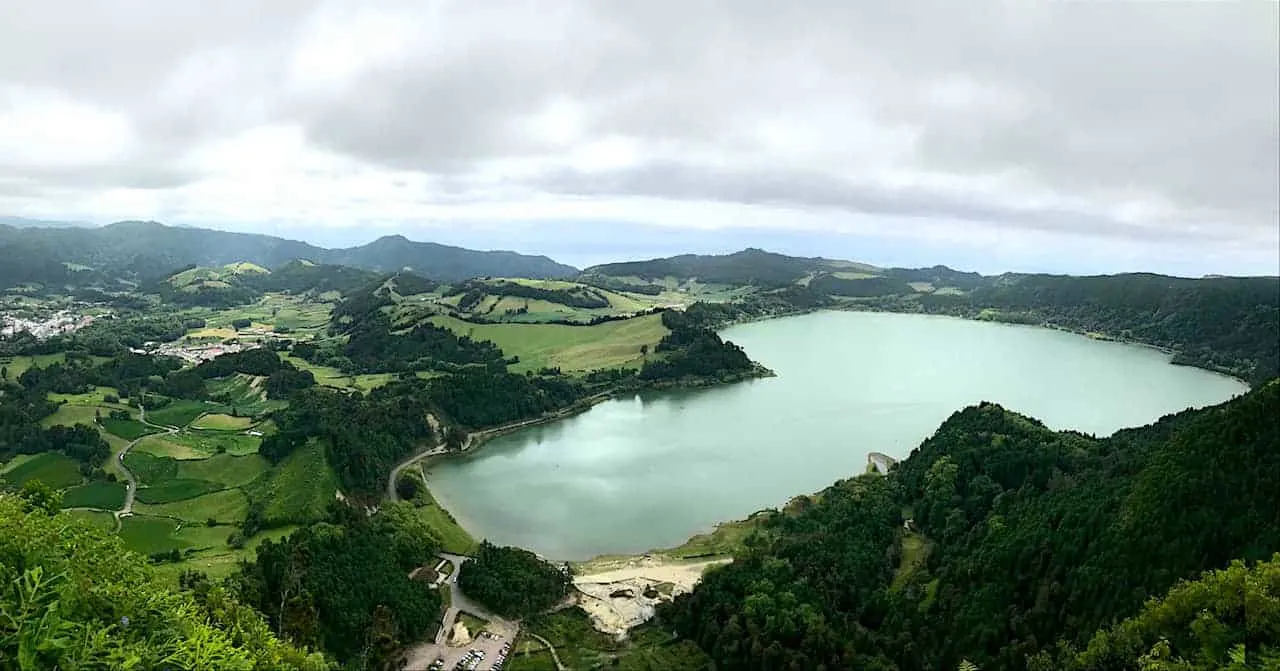 That about does it for a guide to Parque Terra Nostra of the Azores Islands.
If you would like to learn more about what to do on the island, check out the other Azores itineraries and guides up on the site (like this 5 Day Sao Miguel itinerary and this guide to the other Sao Miguel Hot Springs).
Also feel free to leave any comments or questions down below. Have fun out there and safe travels!