This overview will focus on the best NYC bus tours to take part of during your time in the city.
Whether you are interested in Hop On Hop Off busses, guided bus tours, night tours, or more specific options, there will be something out there for you.
Riding around the city with a bus tour will be a great way to learn about NYC and better understand what it is all about.
Hope you enjoy this list of the best bus tours in New York!
* Affiliate Disclosure: This post may contain affiliate links, which means I may receive a commission if you make a purchase through the links provided, at no additional cost to you. Thanks for supporting the work I put into TripTins!
Best Overall NYC Bus Tours
Do you need to make a quick decision and are just wondering what are the best overall NYC bus tours out there?
This curated list picks out 3 of the highest rated bus tours in New York to get you going in the right direction.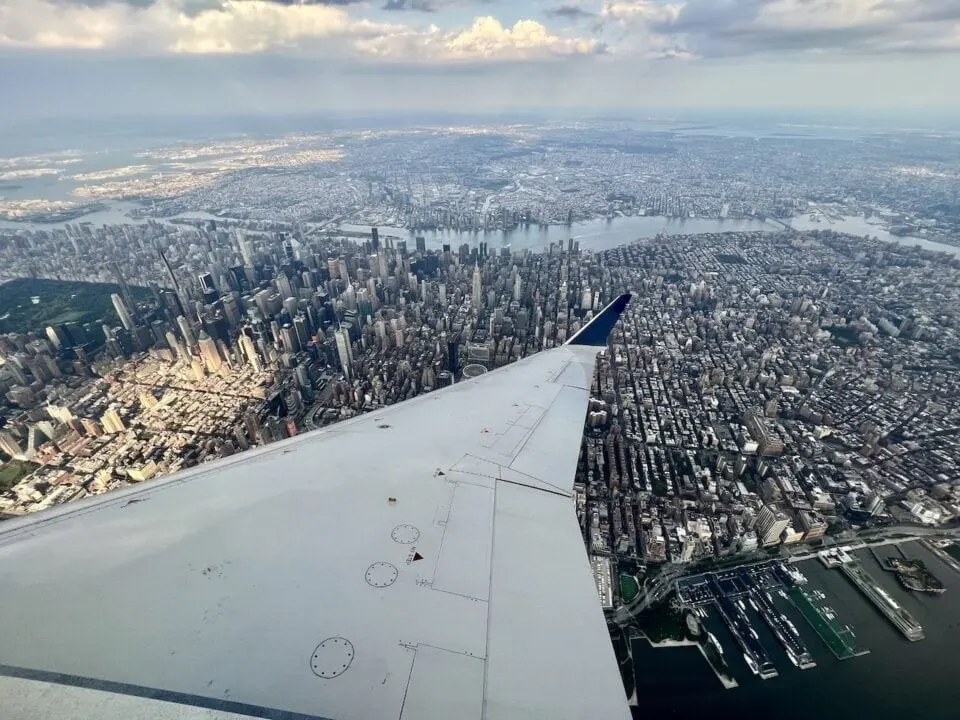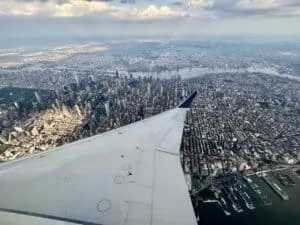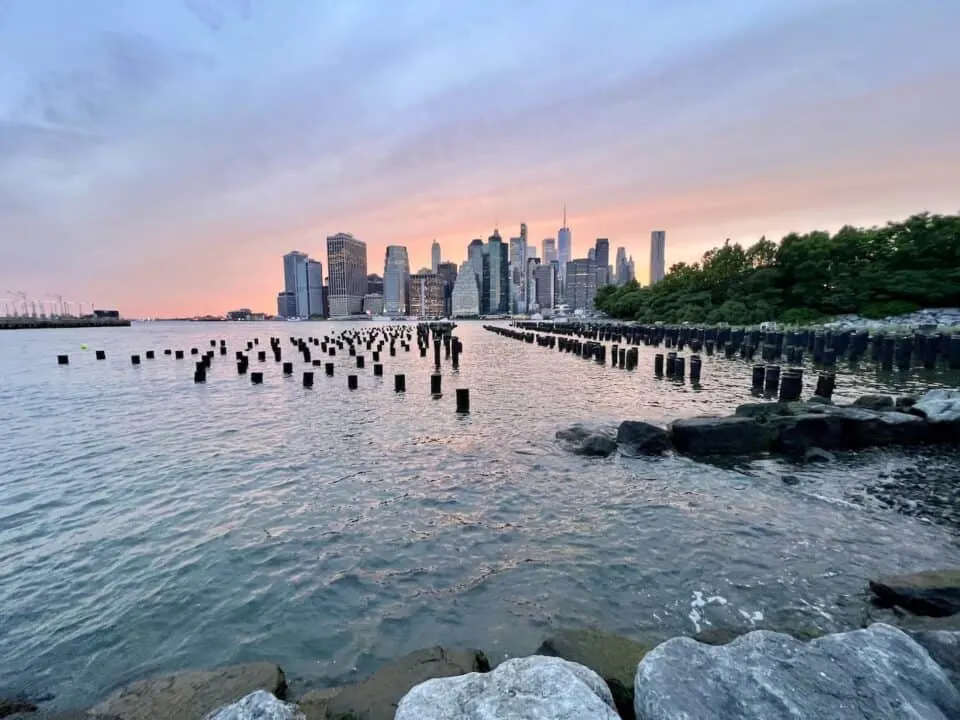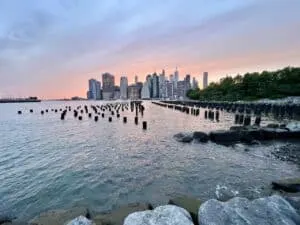 Best Food: Best of Brooklyn
If you are looking for the best food tour, check out the Best of Brooklyn bus tour that visits several neighborhoods.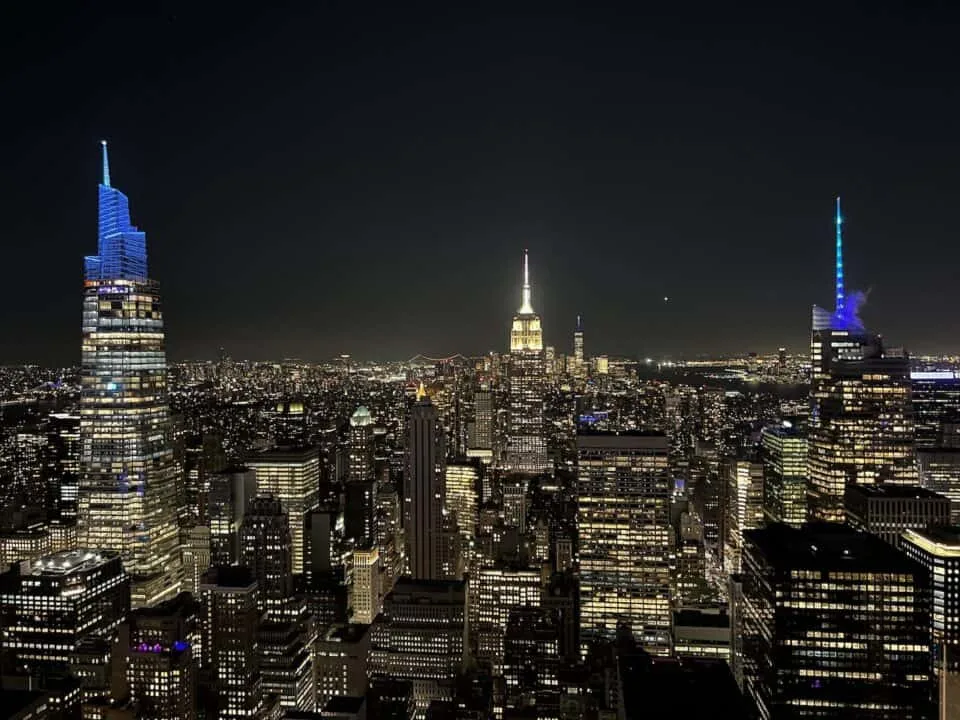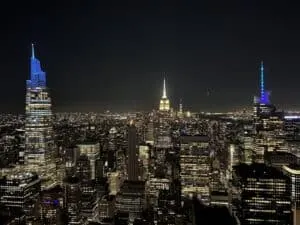 Best Night: NYC at Night Tour
For a different New York experience, this NYC night bus tour is one of the best choices out there.
List of New York Bus Tours
Now, if you want to learn more about all 10 bus tours, check out the list below. Each one of these will focus on a different aspect of NYC so there is no overlap between tours.
Continue to read the remainder of this overview that deep dives into each one of them.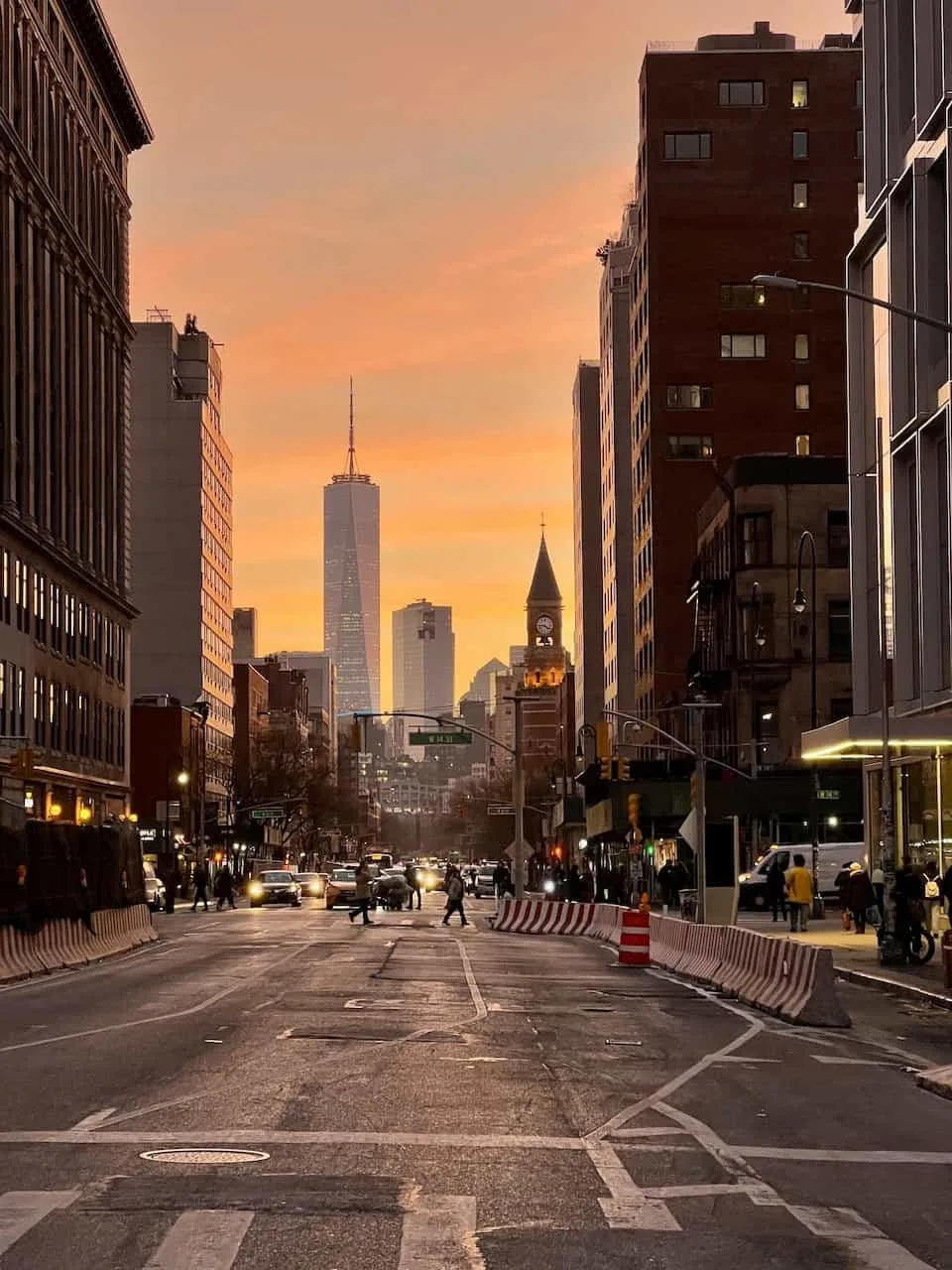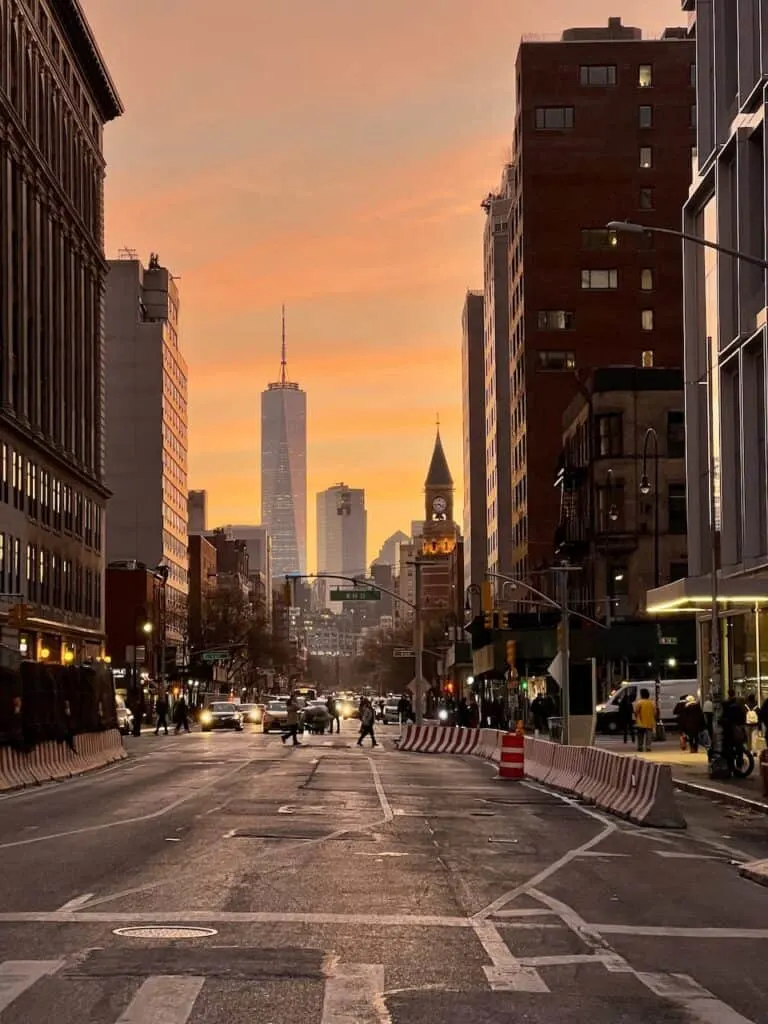 1) NYC in a Day Bus Tour
For those that are short on time and want to fully take advantage of what NYC has to offer, then this one-day guided NYC sightseeing bus tour is the option to choose.
As one of the highest rated overall tours in NYC, this bus tour is going to give you a little bit of everything – not just the bus!
The tour is a mixture of bus, ferry, and walking as you get to explore many of the top highlights of New York City in a day.
Starting in midtown, you will visit Times Square before heading up to Central Park for a short walking tour. It is then back on the bus heading southbound as you drive by the numerous neighborhoods and attractions of the city.
You will then have time for lunch and a visit to the 9/11 Memorial area in downtown Manhattan. From there it is back on the bus for some more sightseeing before hopping on the Staten Island Ferry.
Views of the Statue of Liberty, Brooklyn Bridge, and more will be found throughout the journey.
Book NYC Sightseeing Bus Tour Today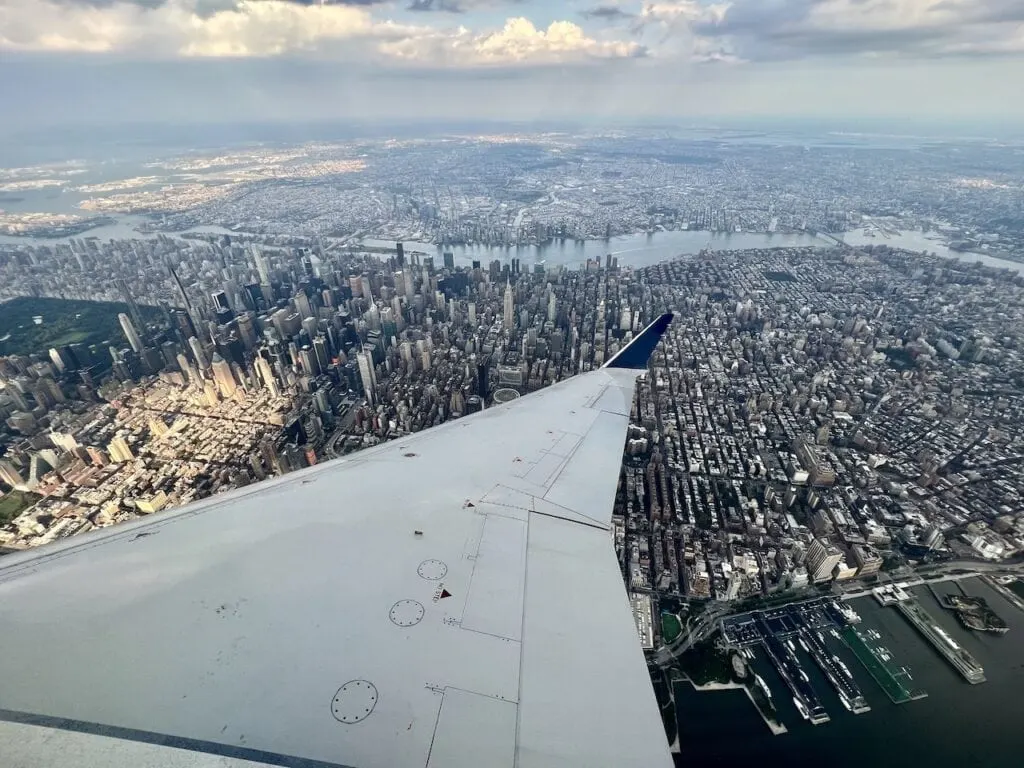 2) Best of Brooklyn Food Bus Tour
For those that want to experience a little more that Brooklyn has to offer, this Best of Brooklyn Food & Culture Bus Tour is for you.
The tour is a mix of bus and walking as you get to visit Brooklyn neighborhoods such as Williamsburg, Greenpoint, Carroll Gardens, Dumbo and others.
Along the way you will get to learn more about these spots and be fed quite well. Expect a whole array of cuisines including Middle Eastern, Polish, French, Italian, and more.
The tour lasts around 4 hours as you eat your way through Brooklyn and also have the time to explore places like Brooklyn Bridge Park.
Book Best of Brooklyn Bus Tour Today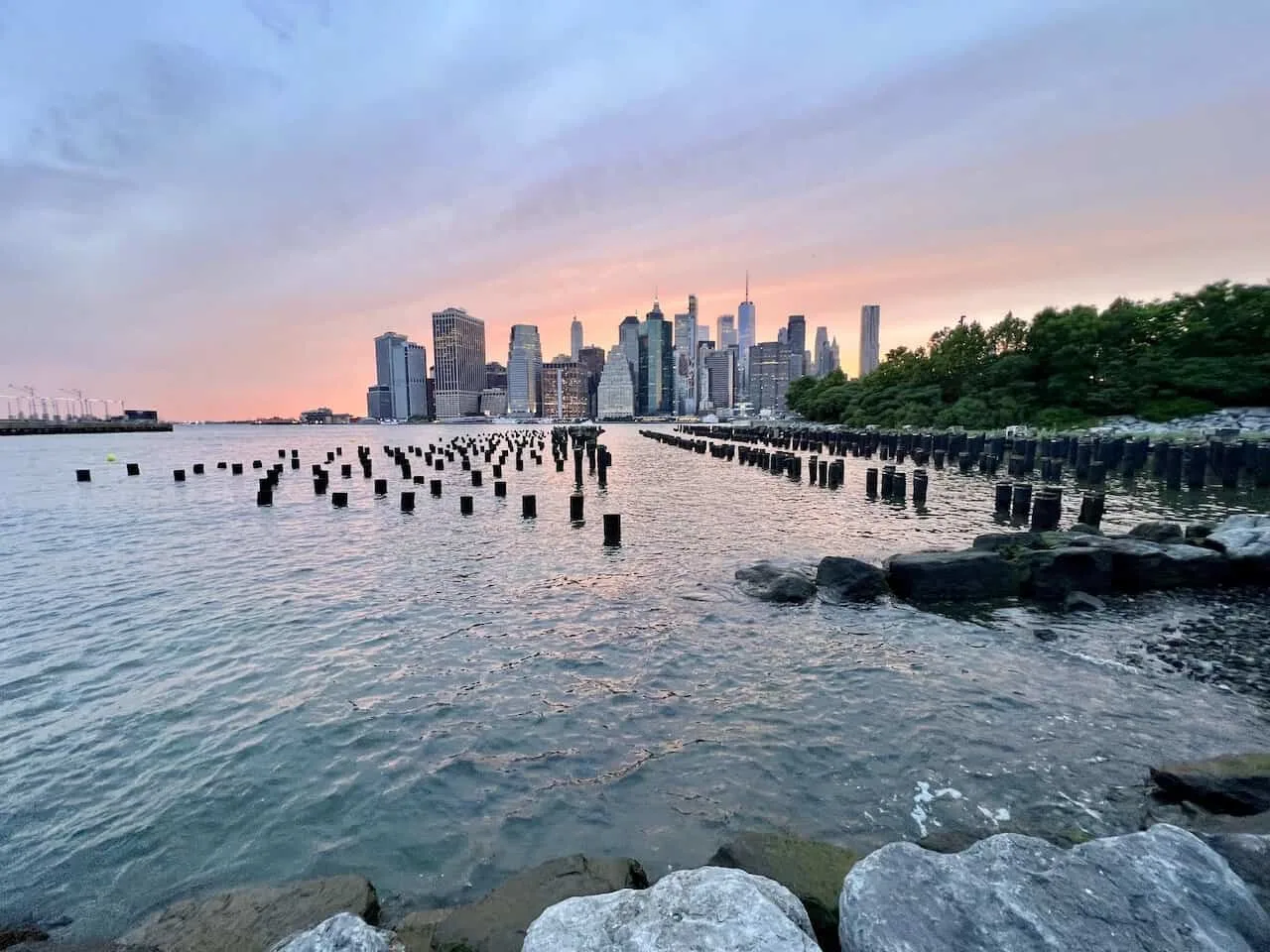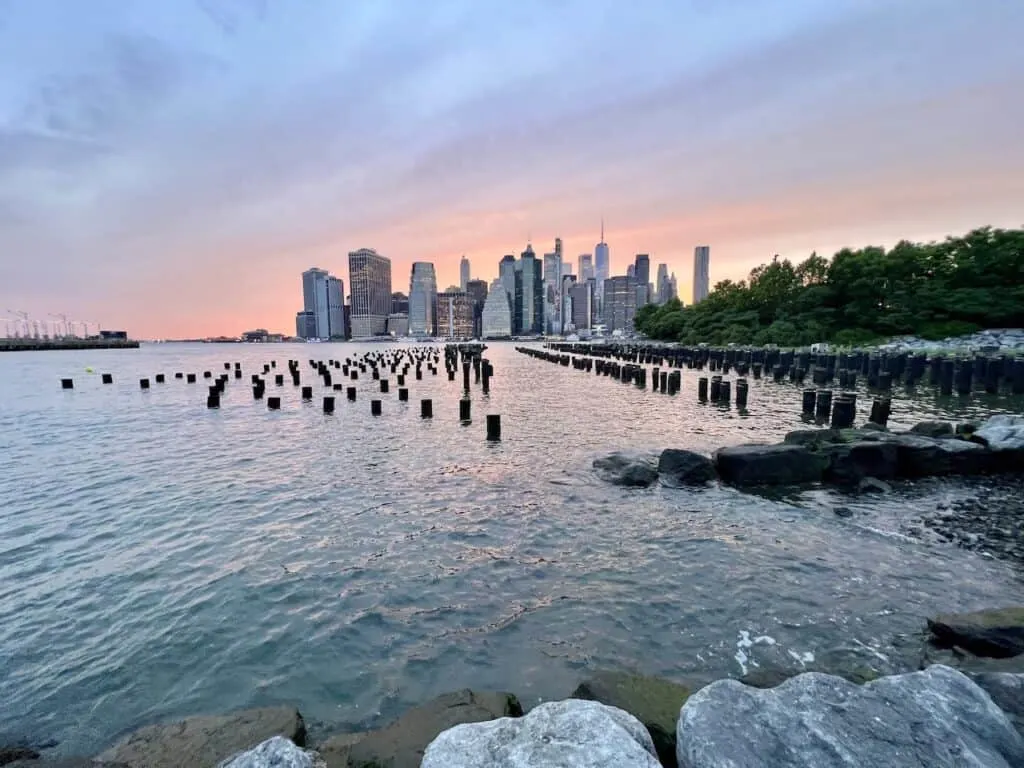 3) NYC Night Bus Tour
While exploring the city during the day is one way to see its highlights, seeing NYC at night can feel like a whole other experience.
During this guided 4-hour night bus tour you will be taken by small luxury coach to some of the best highlights in Manhattan.
Just some of these include Times Square, Rockefeller Center, the Empire State Building, more!
Not only will you get to enjoy many highlights from the bus, but there are also short guided walking tours along the High Line Park and Grand Central Terminal.
You can also opt to add on a ticket to the Top of the Rock after the bus tour to see the city from above.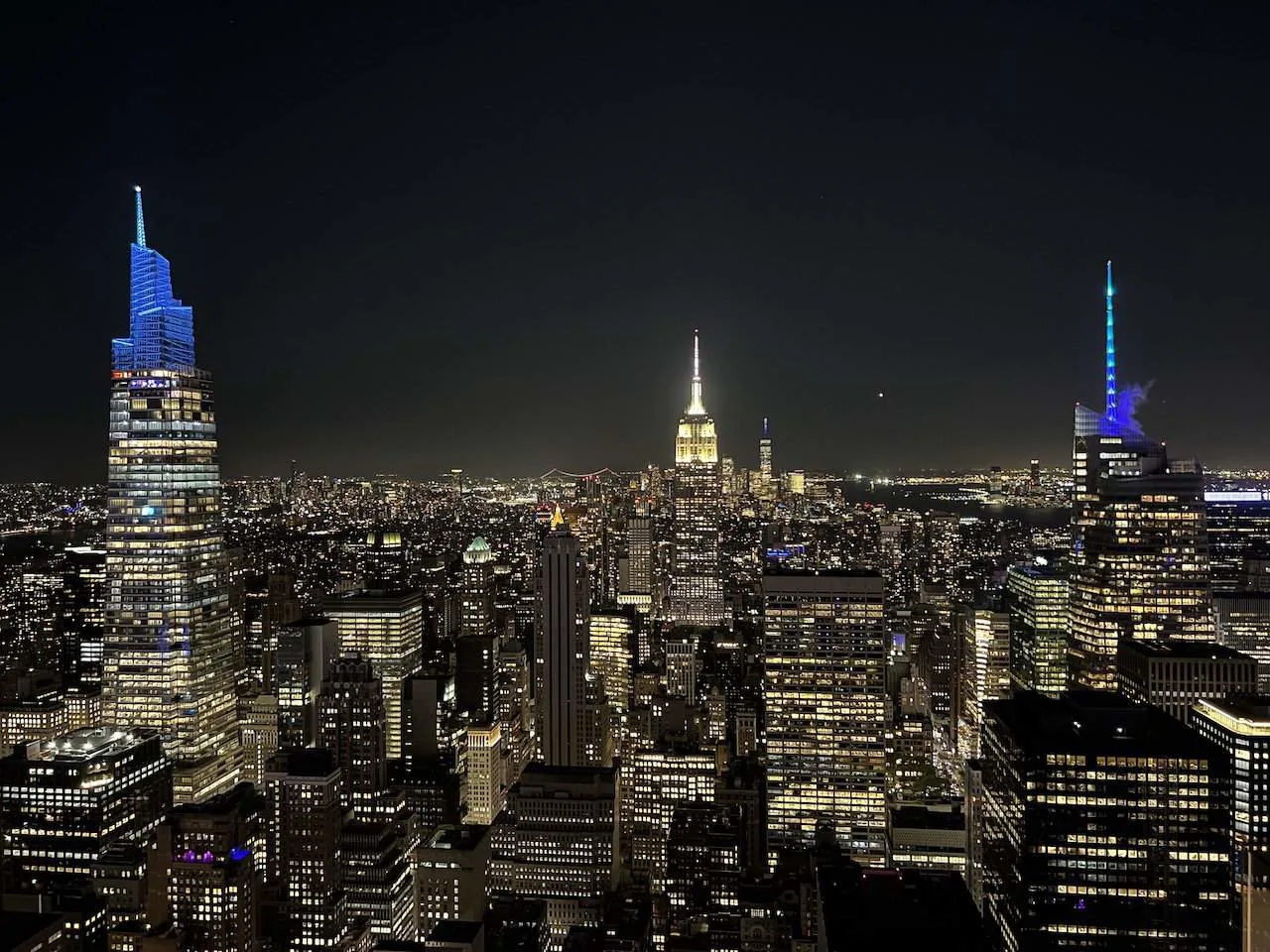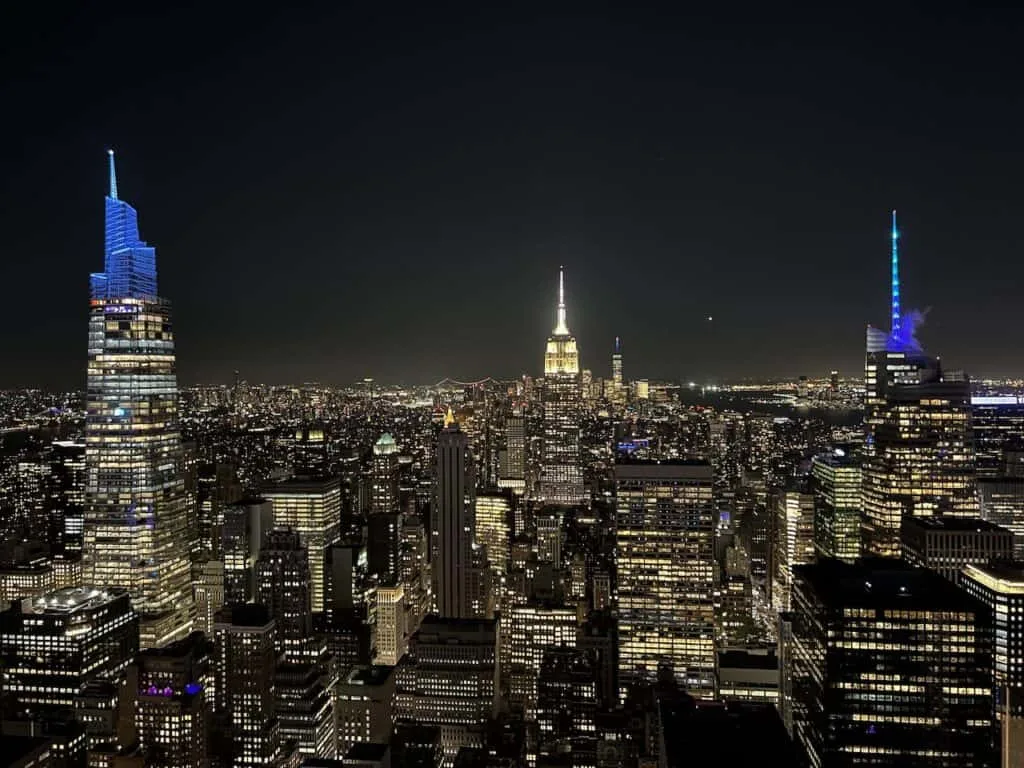 4) NYC Hop On Hop Off Bus Tour
The most famous of bus tours in NYC is the Hop On Hop Off tour. While there are a few different companies to choose from, the one I am recommending here is run by Big Bus.
These Hop On Hop Off tours offer riders the opportunity to simply hop on and hop off the double decker busses throughout the day. This gives you the chance to see the city at your own pace as you pick & choose when and where you get off the bus (and then back on).
You will have the option to get off at many different stops, while also seeing points of interest from the bus itself. Note that while there is an audio guide explaining these highlights, it is usually prerecorded audio.
Big Bus runs two different route options – a Downtown loop that starts in Times Square and loops all the way down to the Financial District, and an Uptown loop that starts in Times Square and loops up to the Metropolitan Museum of Art.
When going about choosing tickets, there are three main options:
1 Day Ticket (Downtown & Uptown)
1 Day Ticket (Downtown Only)
2 Day Ticket (Downtown & Uptown)
New York Sightseeing Pass
There are several companies in NYC that offer different types of sightseeing passes. For a set price you can either pick a certain number of days or number of attractions to visit.
The New York Pass and the Go City NYC Explorer Pass include the Big Bus Hop On Hop Off tour as one of the options.
If you are thinking about visiting several of the included attractions during an NYC Itinerary, I would recommend checking out each one of these:
5) NYC Boroughs Bus Tour
While many bus tours focus mainly on just Manhattan, there are also bus tours that head to the other boroughs of NYC.
This NYC Boroughs bus tour takes visitors to Manhattan, The Bronx, Queens, and Brooklyn as you get to experience a little bit of everything throughout.
During this full day bus tour there will be the opportunity to see places like the Apollo Theater in Harlem, Yankee Stadium in the Bronx, Flushing Meadows Corona Park in Queens, and the Dumbo neighborhood in Brooklyn.
So, if you want to get a little more off the beaten path & learn all about the NYC boroughs and their history, this tour is for you.
Book NYC Boroughs Bus Tour Today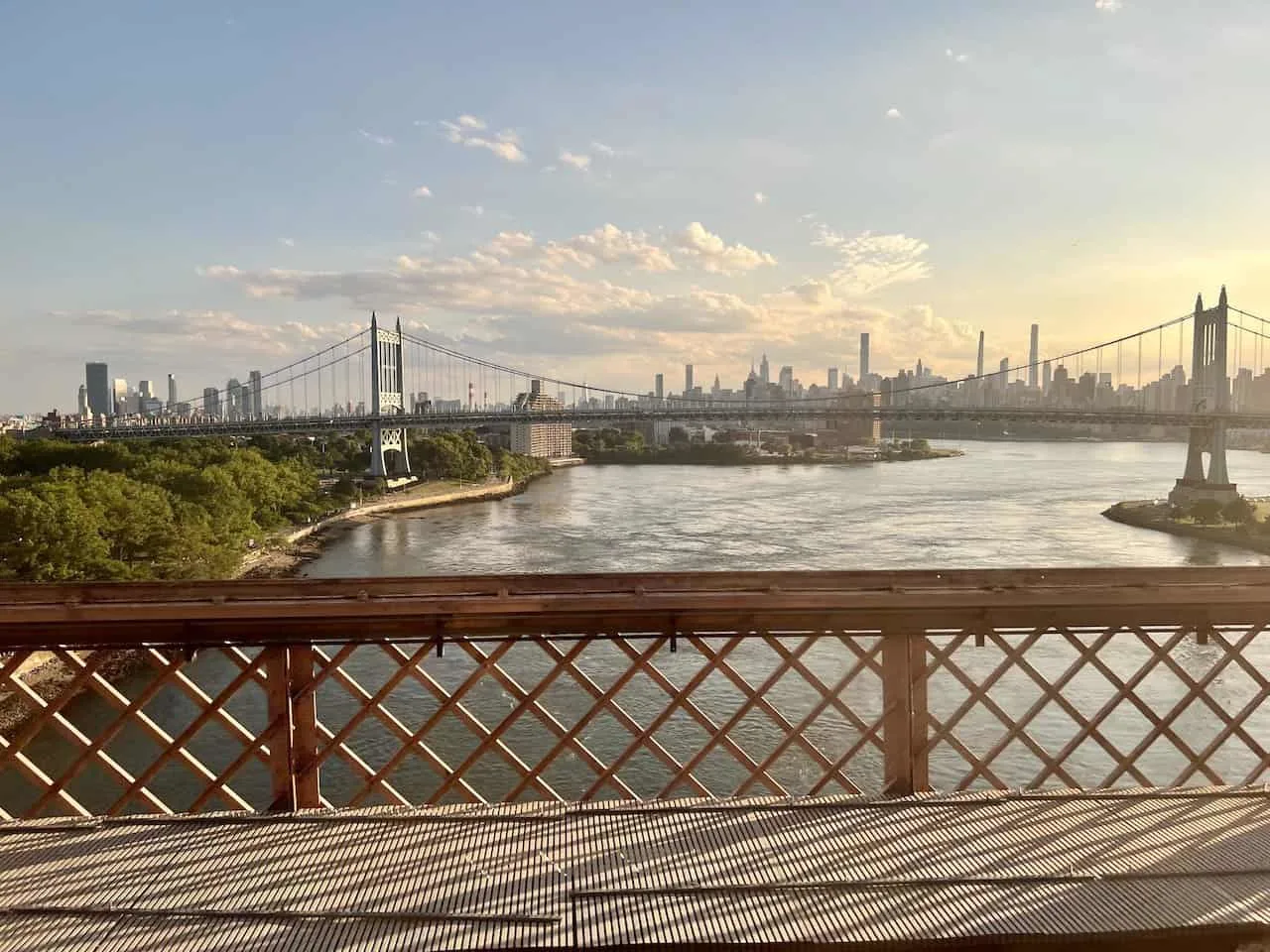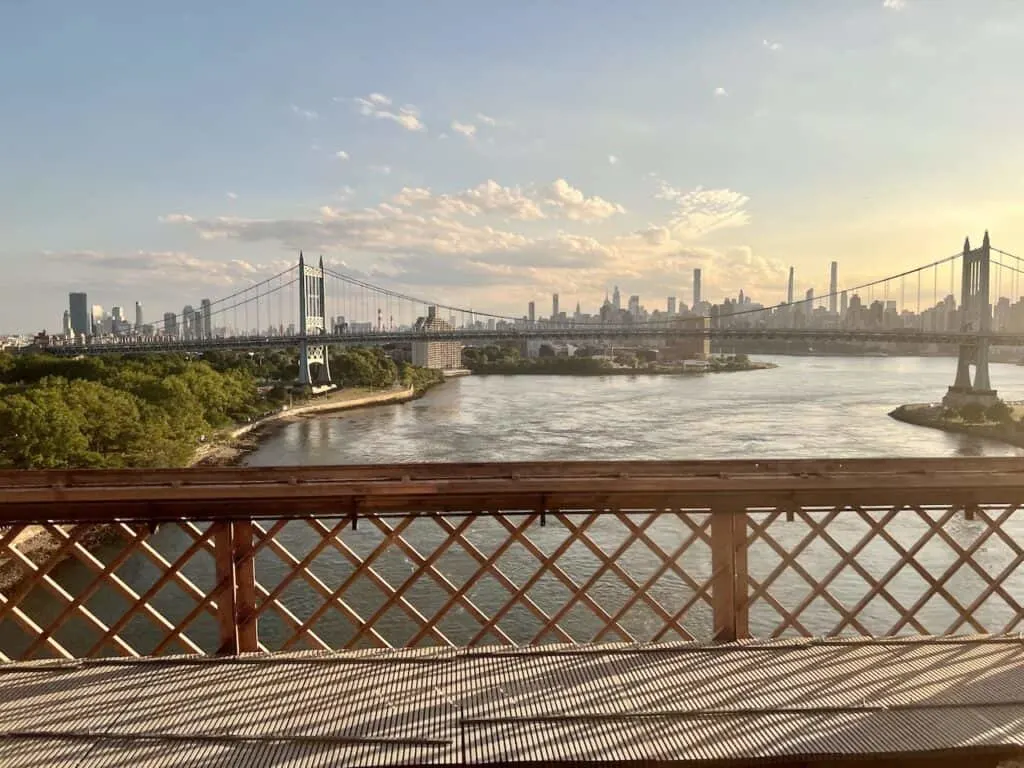 6) New York Hip Hop Bus Tour
If you are a music lover, then this NYC hip hop bus tour could be a good option to choose. The focus of this 3 hour tour will focus on the hip hop origins in New York City.
Throughout the tour, you will be guided by "one of rap's Grandmasters", as you head through various neighborhoods in Manhattan and The Bronx.
You will get to visit the sites of music video locations and where some of the most famous rap battles took place. In addition, a visit to the Graffiti Wall of Fame and Apollo Theater will be on the itinerary.
The tour will be full of informative hip hop history as you get to learn more about its origins and ask questions to your Grandmaster guide.
This may be the best energy bus tour that NYC has to offer!
Book NYC Hip Hop Bus Tour Today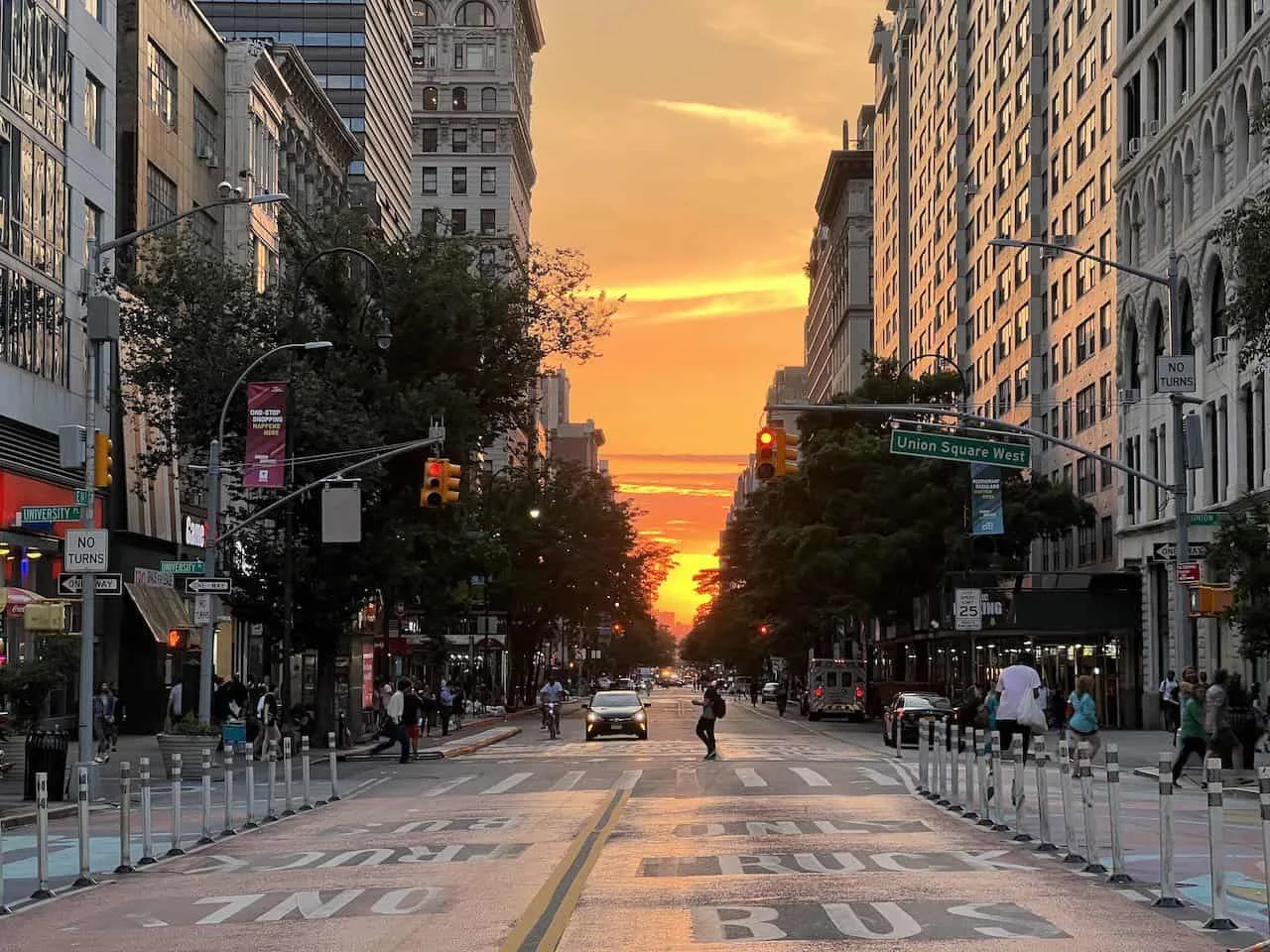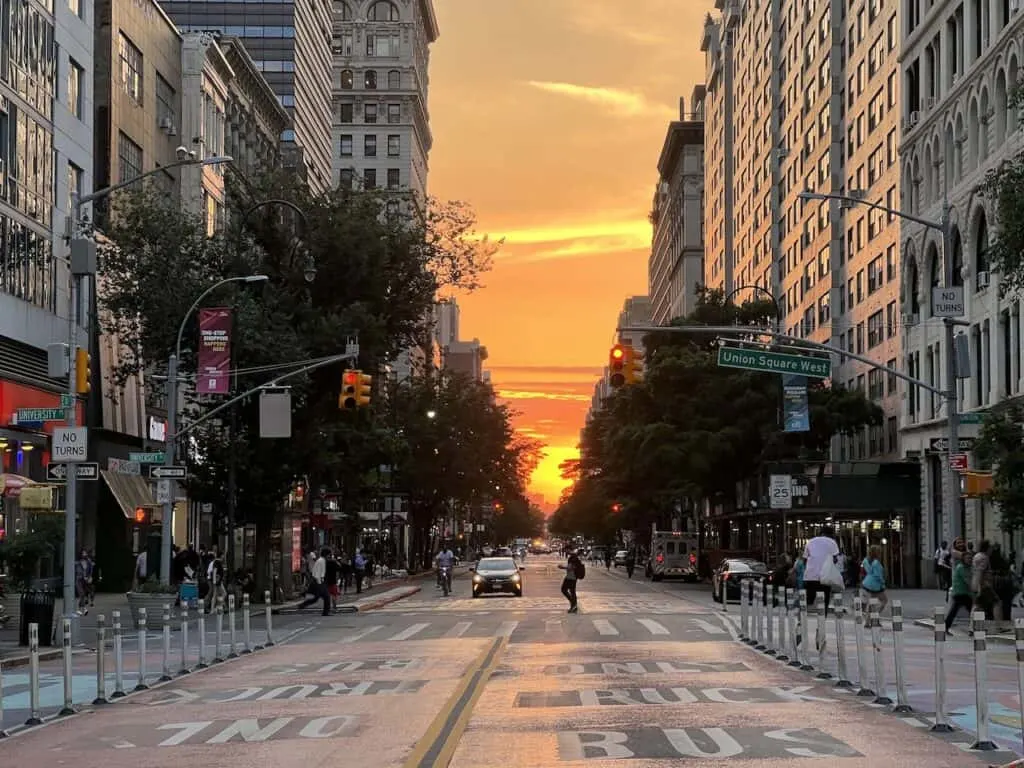 7) The RIDE
Now while all busses and coaches have a normal seating arrangement, the RIDE is a completely different type of experience.
With the RIDE, the actual bus seats are facing outwards towards the windows. This gives everyone on the bus a whole new perspective while driving through the streets of New York.
The full-size windows give riders the opportunity to fully embrace New York's surroundings, with skyscrapers up above and the city streets down below.
But it is not just about seeing the city with the RIDE. In addition, the RIDE offers its unique show with performers onboard and throughout the streets of NYC.
Expect the whole bus ride show to last around an hour as it makes a 4.5-mile loop throughout midtown Manhattan.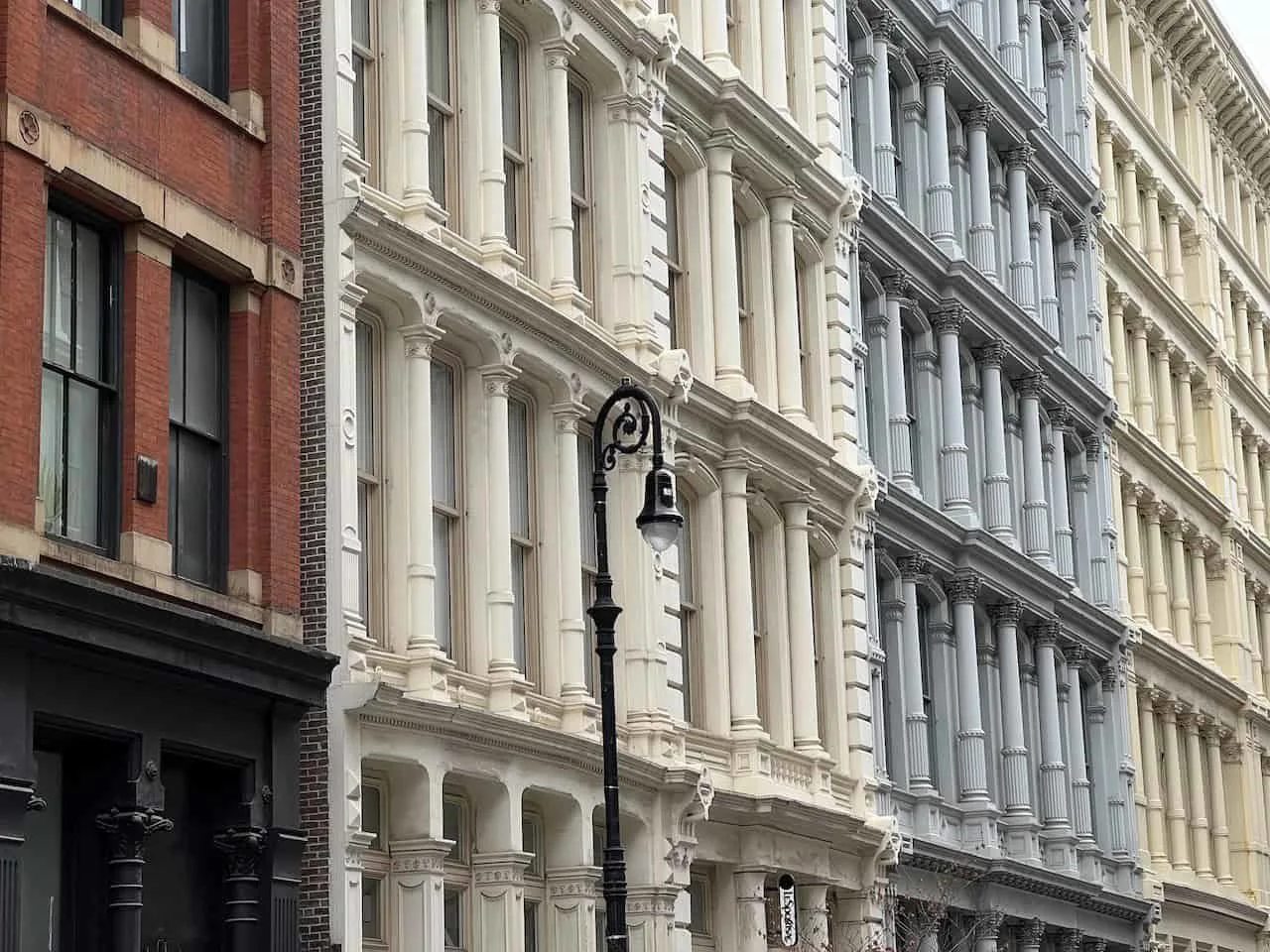 8) Dyker Heights Christmas Lights Bus Tour
Starting in December through the very beginning of January, the Dyker Heights neighborhood of Brooklyn is lit up with over the top Christmas decorations and lights.
The tradition began back in the 1980's as the local houses began heavily decorating their houses during the holidays. It still goes on to this day, and now locals & tourists flock to see the lights.
This is one of the most popular tours to take in NYC during the holiday season and is bound to sell out during the peak weeks.
You will be driven to the neighborhood by bus, and have a local guide by your side giving you insight into what the neighborhood is all about.
Once in Dyker Heights, there will also be the opportunity to walk around and explore by foot.
After enjoying some time around Dyker Heights, it is off to Dumbo, where the tour stops for a short period of time to enjoy some views of the Manhattan skyline.
Book Dyker Heights Bus Tour Today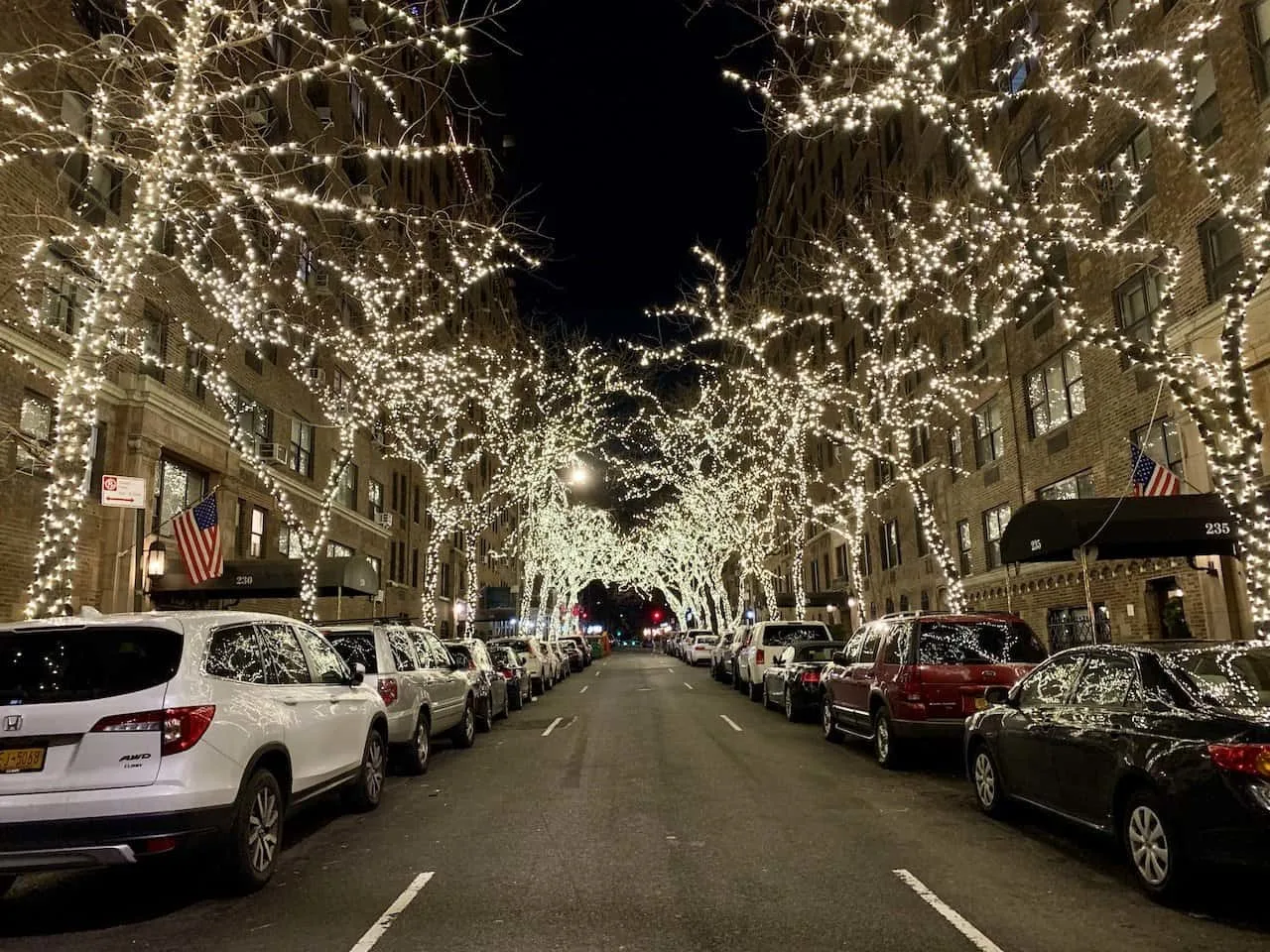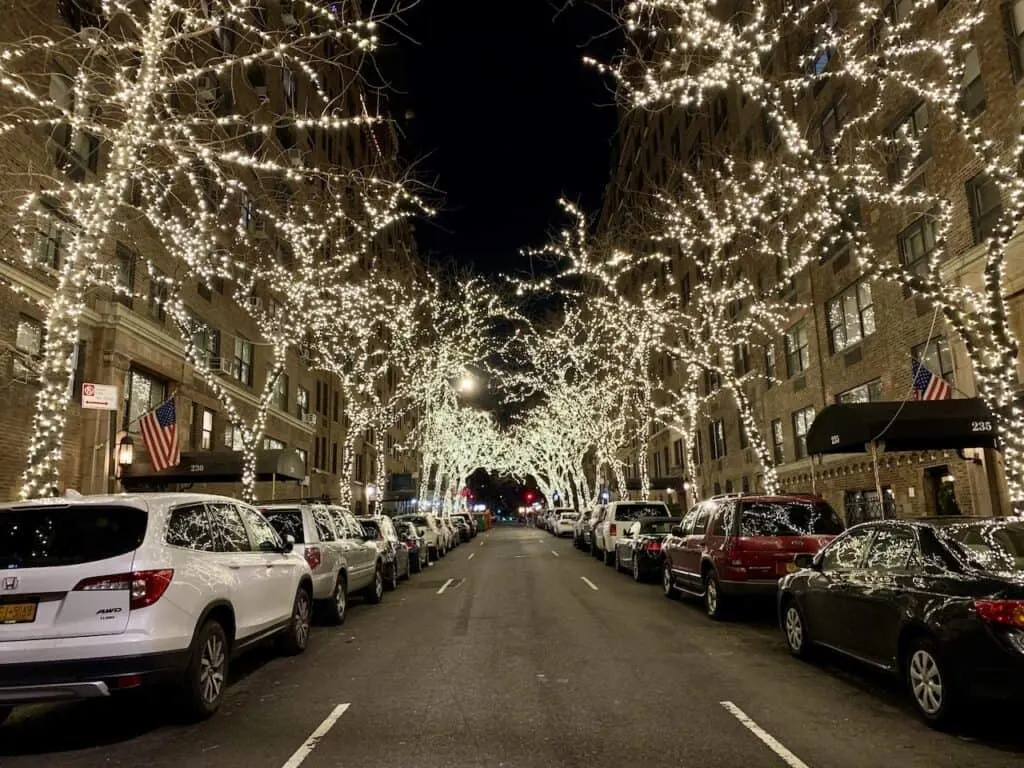 9) NYC Movie & TV Bus Tour
Another NYC bus tour that I will mention here is the movie & TV bus tour that takes visitors to some of the most iconic filming locations in the city.
The tours are run by local actors and experts, who can speak knowledgeably about the movie & TV history in NYC.
You will find yourself taking in locations from Central Park and Fifth Avenue to Herald Square and Greenwich Village.
The three-hour tour will give you the chance to hop off the bus and enjoy these filming locations before continuing on to the next destination. For any movie or TV buff out there, this bus tour is for you!
Specific NYC Movie & TV Tours
While the tour above is an all-encompassing film tour, there are also more specific tours offered. Some of these include: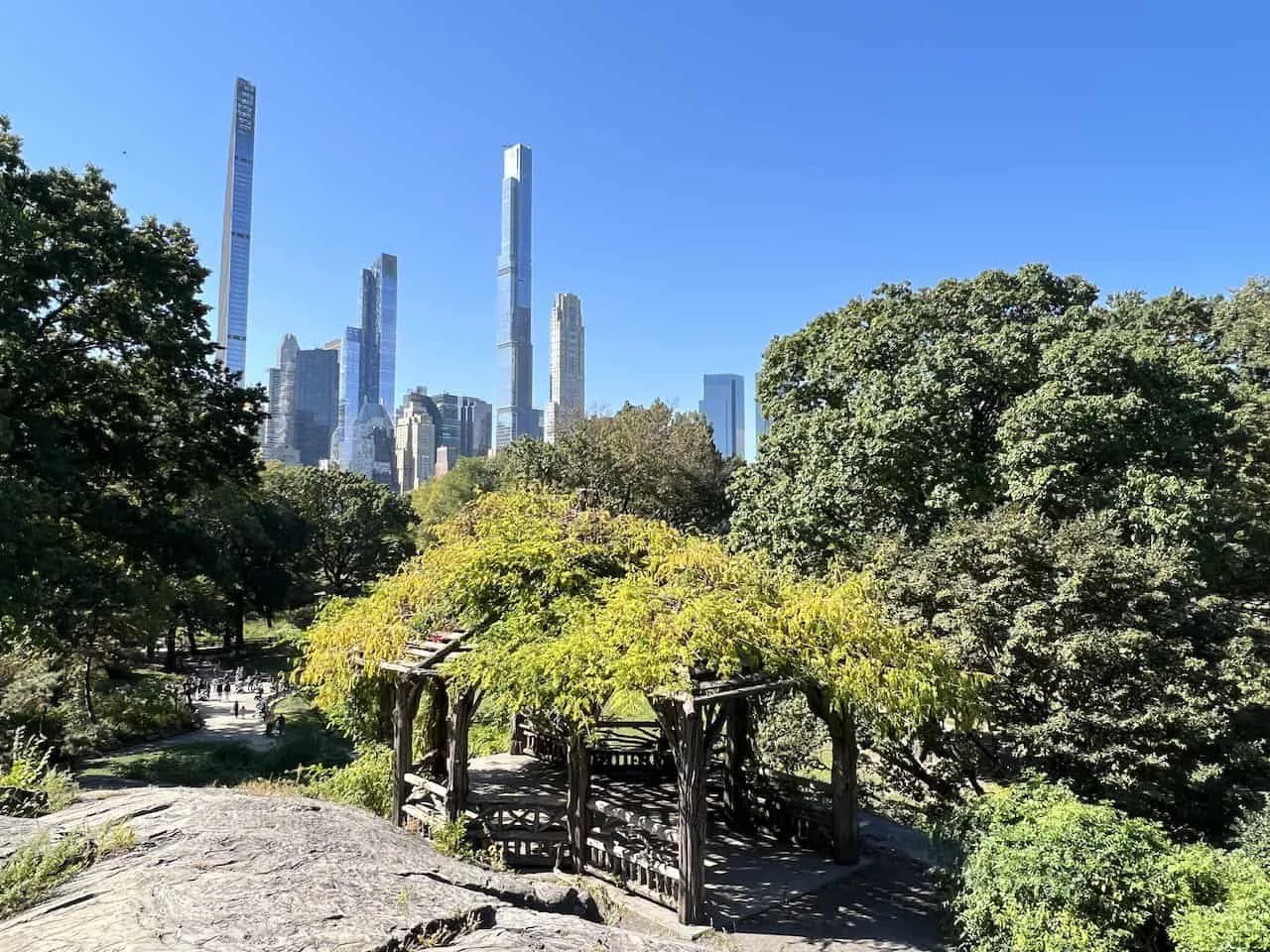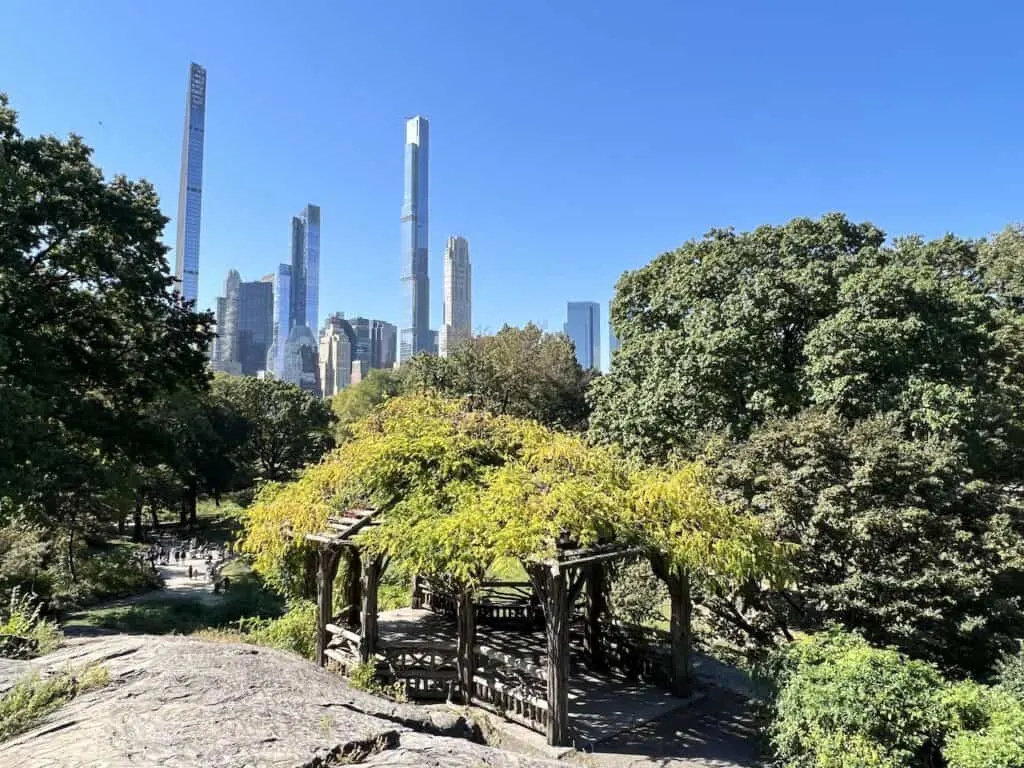 10) Superheroes of NYC Bus Tour
Last but not least is the Superheroes of NYC bus tour. Over the course of 2.5 hours, you will get to explore the iconic sites of where superhero movies were shot.
Just some of these will include Spiderman, The Avengers, Batman, and Superman. In all you will get to check out over 40 different superhero filming locations during the tour.
From Times Square to the Staten Island Ferry, and plenty in between, the bus tour will have you learning some movie history while taking in the sites along the way.
Book NYC Superheroes Bus Tour Today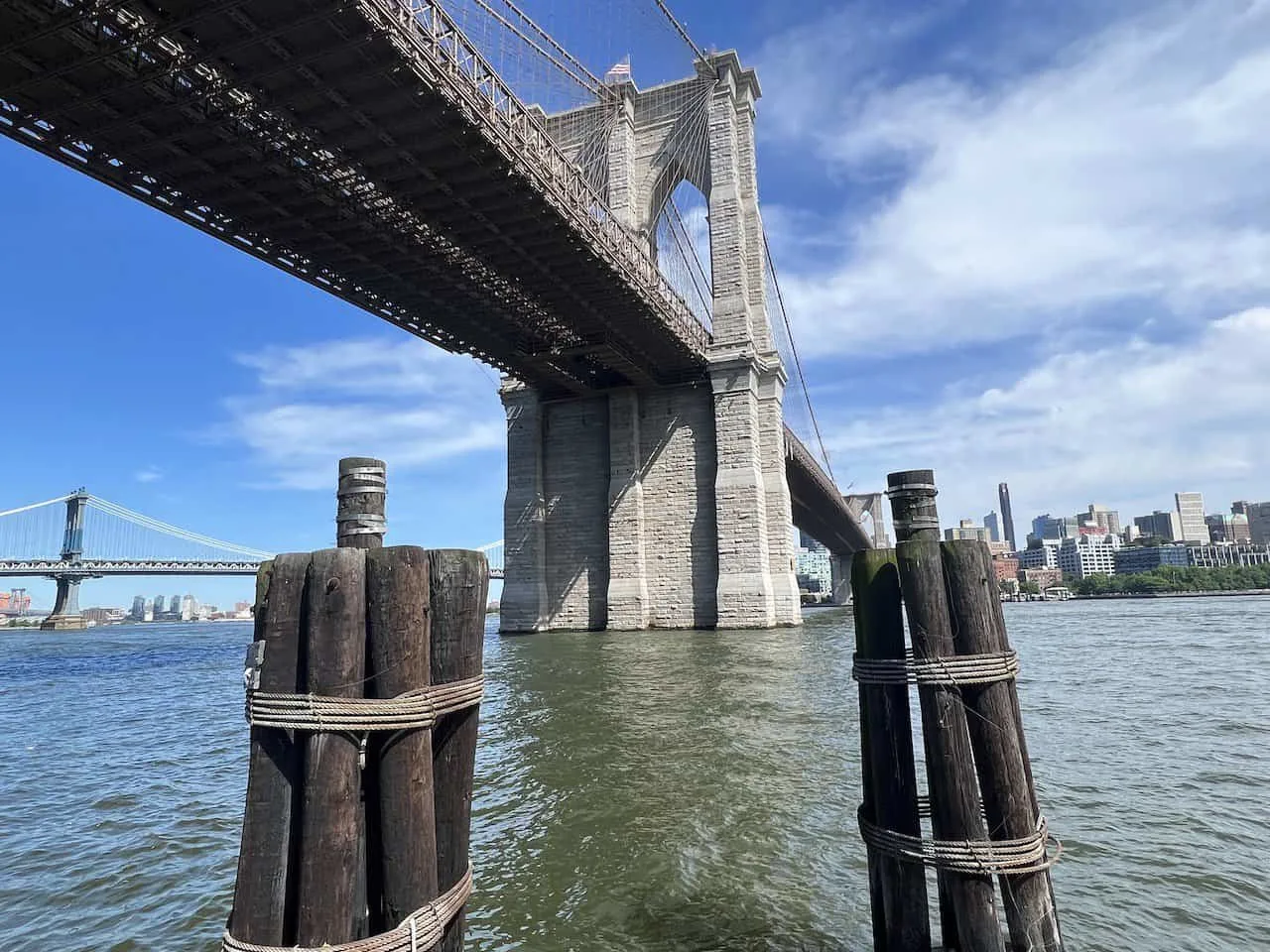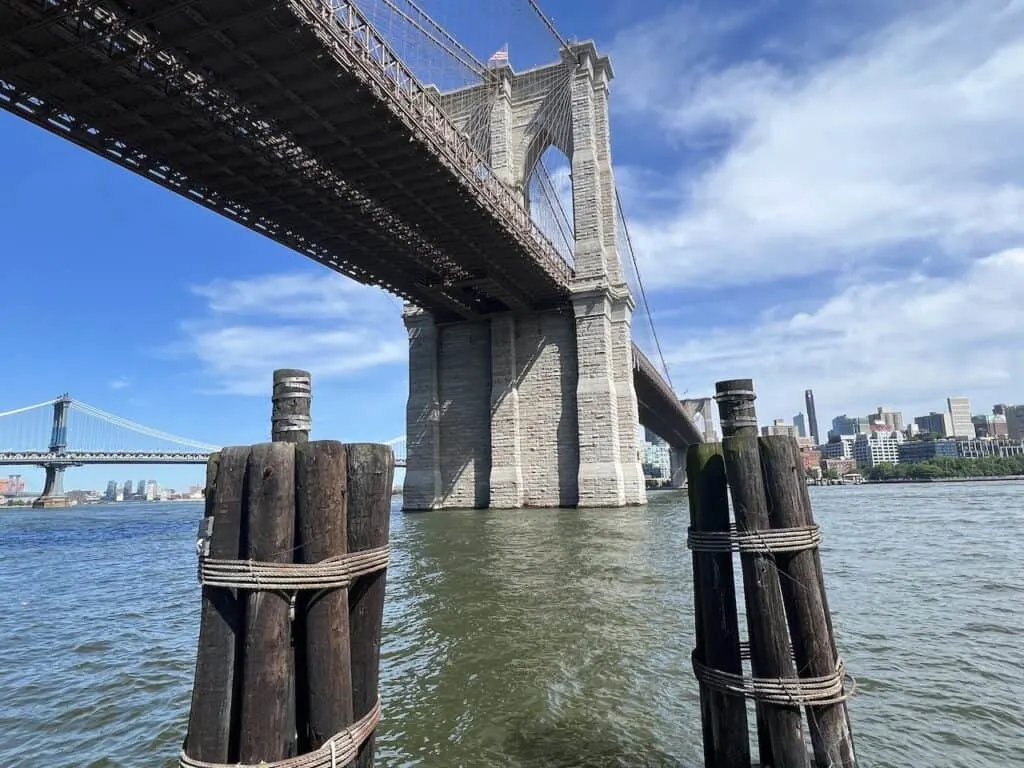 NYC Bus Tours to Other Cities
I also want to point out that there are also New York bus tours that can take you outside of the city for a day (or even more).
Below are some of the more popular day trip options that visit cities outside of NYC. If you are short on time but really want to visit these places, you can consider adding these bus tours onto your itinerary.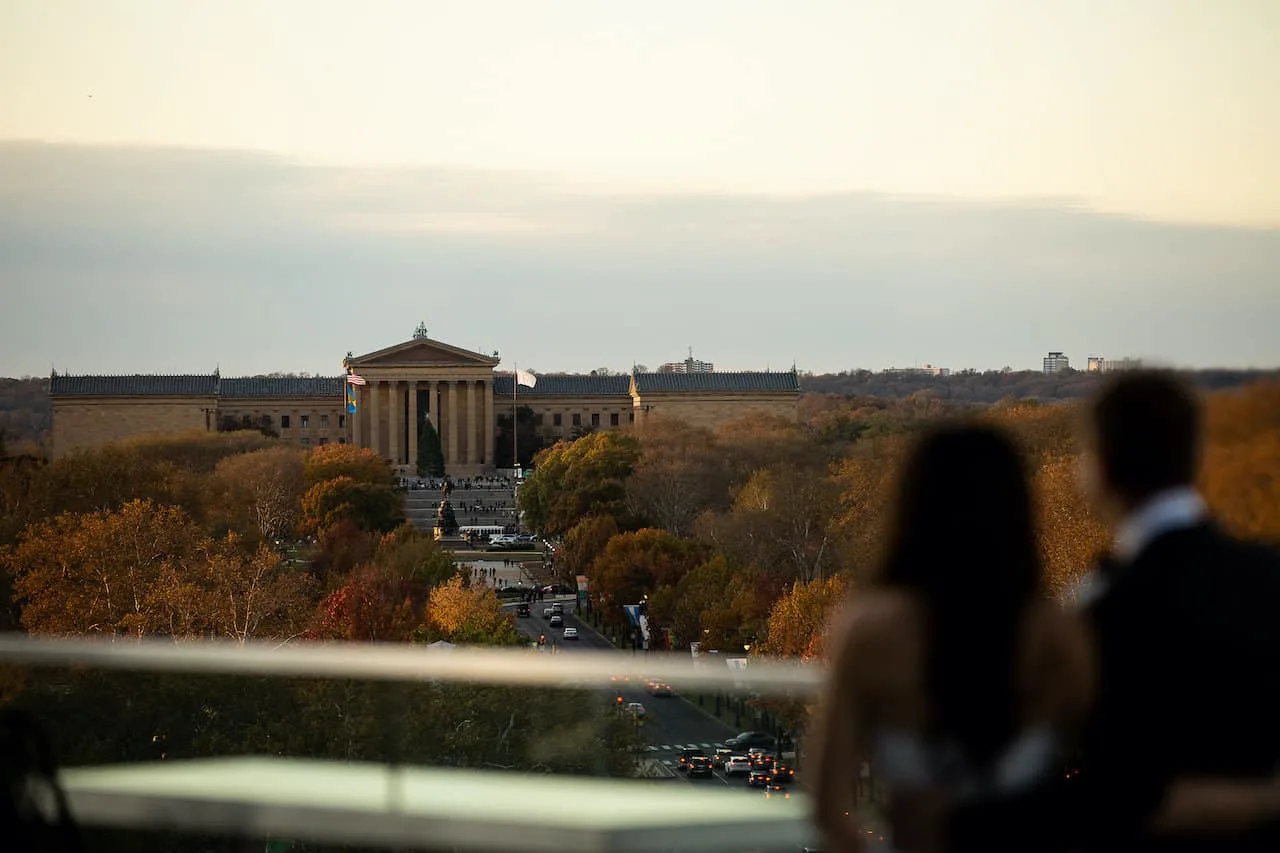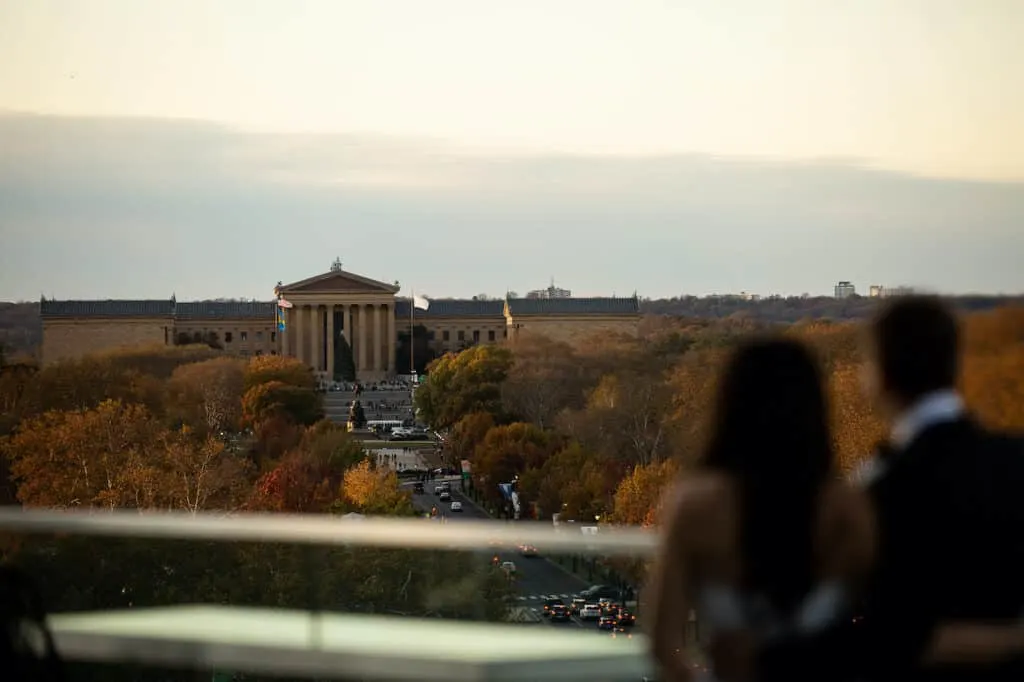 NYC Bus Tours FAQs
To wrap up this overview about the best bus tours in New York, here are some answers to the most frequently asked questions.
How Long Does the NYC Bus Tour Last?
While all not all bus tours are the same, you should expect the tours to last 2-3 hours on the shorter end and 6 hours on the longer full day options.
Depending on how much time you want to dedicate to these tours will dictate what type of tour you end up going on.
There really is something for everyone here so you should be able to pick something that works for you.
How Much Does a Bus Tour Cost in NYC?
This is also going to dependent on what type of bus tour you end up taking.
On the cheapest end, the Hop On Hop Off tours start off around $60. On the higher end, the longer full day guided tours can be $100+ per person (with tours getting closer to +$150).
If you are looking for the convenience, education, and opportunity to see a lot in a short amount of time, then a bus tour is certainly worth the cost.
Is It Worth Taking a Bus Tour in New York?
Bus tours in New York are best for those people that want to be able to see all that the city has to offer in a short amount of time.
While public transport can easily get you from place to place, there is still logistics and timing involved with it all. By joining a bus tour in New York, you will have all of that already taken care of for you.
It is not just the convenience factor for some but also the ability to learn from a local guide and ask questions along the way. If that is important to you, a bus tour can really offer a lot.
On the other hand, if you have several days in the city, it may not make as much sense. Given you will have time to explore by public transport and by foot, there may not be reason to need to see so much in a day.
The more specific tours (food, holiday, movie, etc.) are the exception here as it can be much more beneficial having a guide by your side.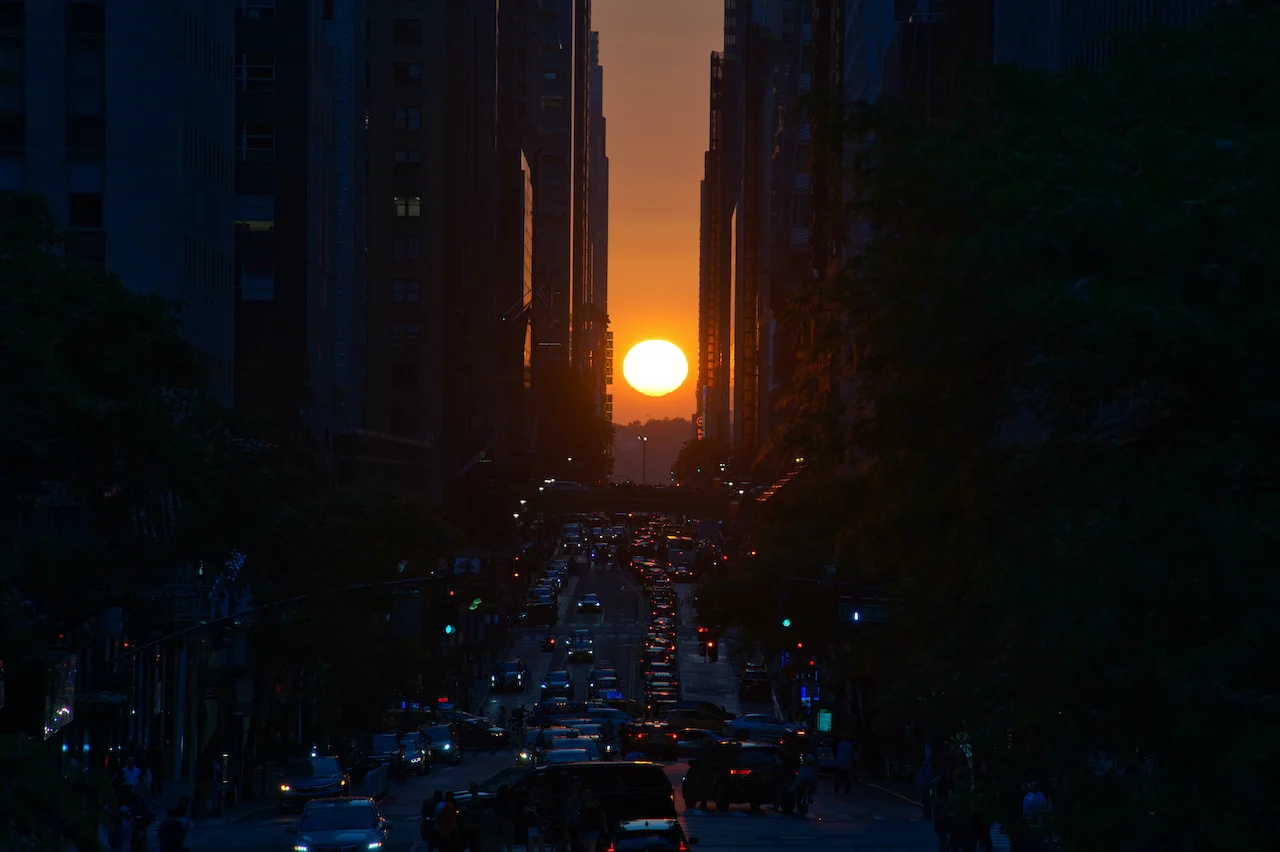 That wraps up an overview to the best New York bus tours. If you have any questions or comments, add them in below.
Also, don't forget to check out some of the other New York itineraries and guides up on the site (such as the best dinner cruises in NYC).
Have fun out there and safe travels!