This overview will go over the best NYC dinner cruise options to sign up for during your trip to New York City!
Whether you are looking to have a luxury dinner experience on a Bateaux boat, or are just looking to enjoy a sunset sail with some drinks, there are many dinner cruises in NYC to choose from.
Read on to learn more about a variety of these New York City dinner cruise options and how to go about reserving your spot onboard.
* Affiliate Disclosure: This post may contain affiliate links, which means I may receive a commission if you make a purchase through the links provided, at no additional cost to you. Thanks for supporting the work I put into TripTins!
Dinner Cruise NYC Top Picks
Are you looking for the top picks when it comes to the best dinner cruises in NYC? Check out the three cruises highlighted below that offer some of the best experiences out there.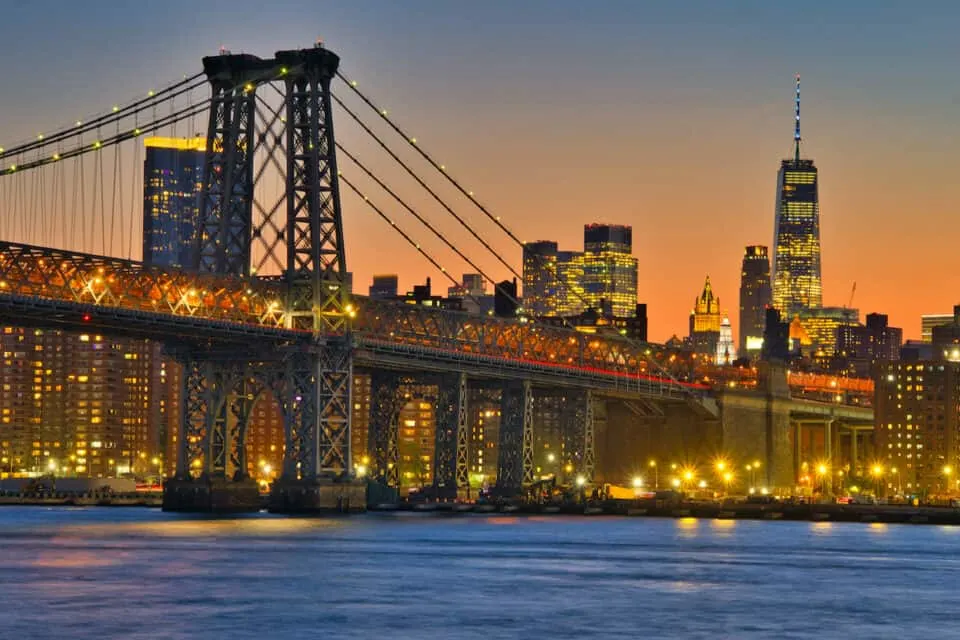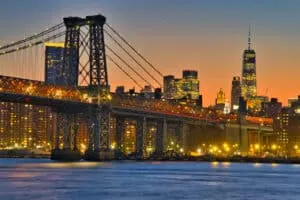 Best Luxury: Bateaux Cruise
The Bateaux Luxury Cruise offers guests a 3 course meal with view on a fully glass covered boat.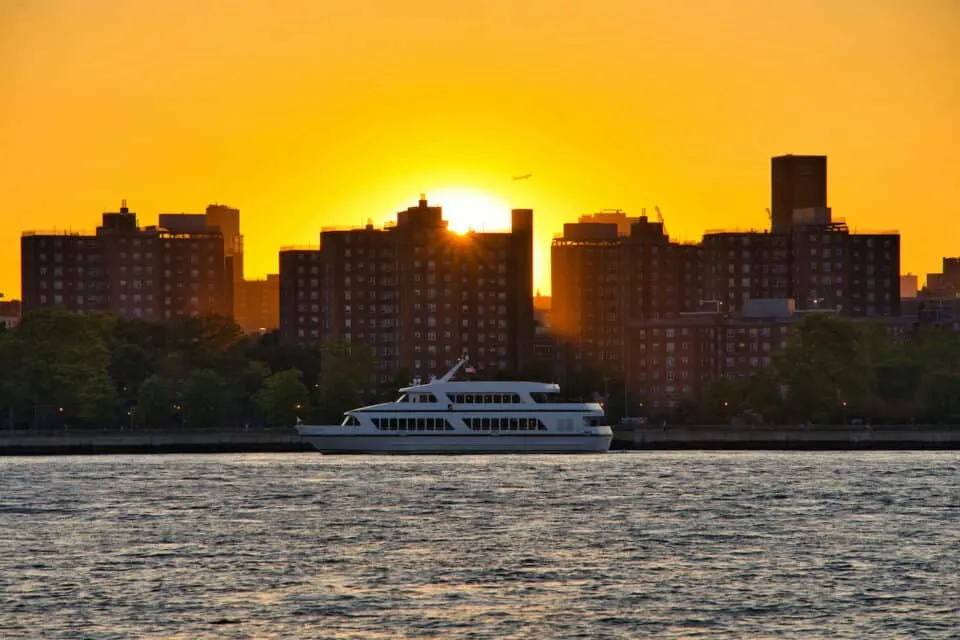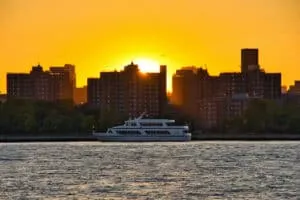 Best Buffet: Spirit of New York
If you are looking for buffet dinner cruise for the whole family, the Spirit of New York is for you.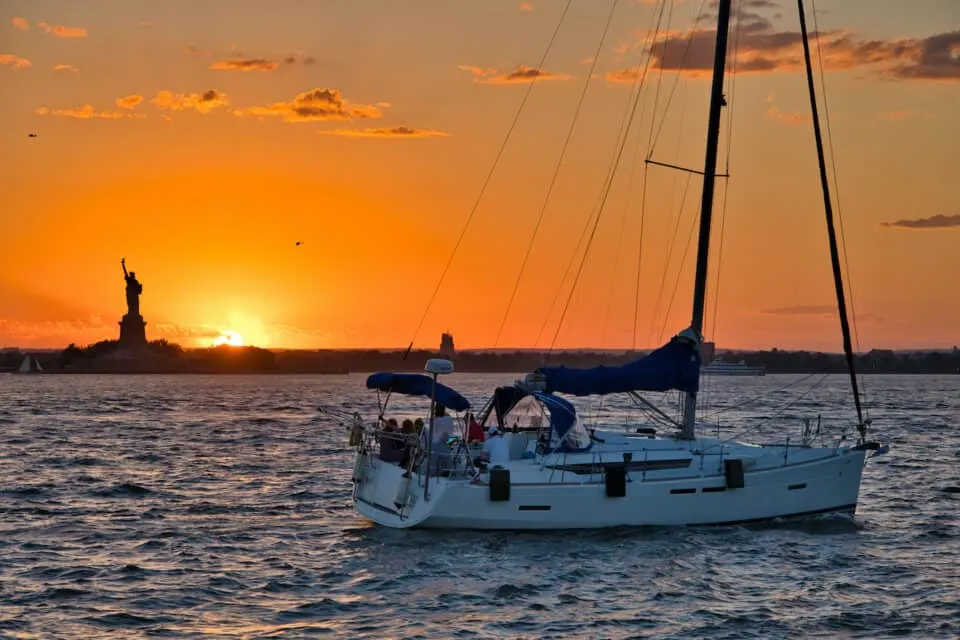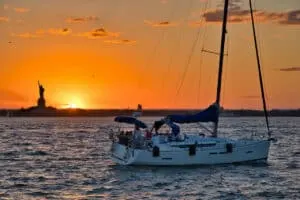 Best Drinks: Sunset Schooner
The Sunset Schooner Cruise is perfect for those that simply want to enjoy the views with a drink or two.
List of NYC Dinner Cruises
For this curated list of NYC dinner cruises, I tried to choose the best option within a variety of categories. That means you should be able to more easily pick what type of cruise is best for your time in NYC.
Top Dinner Options
Top Drink Options
Standard Cruise Options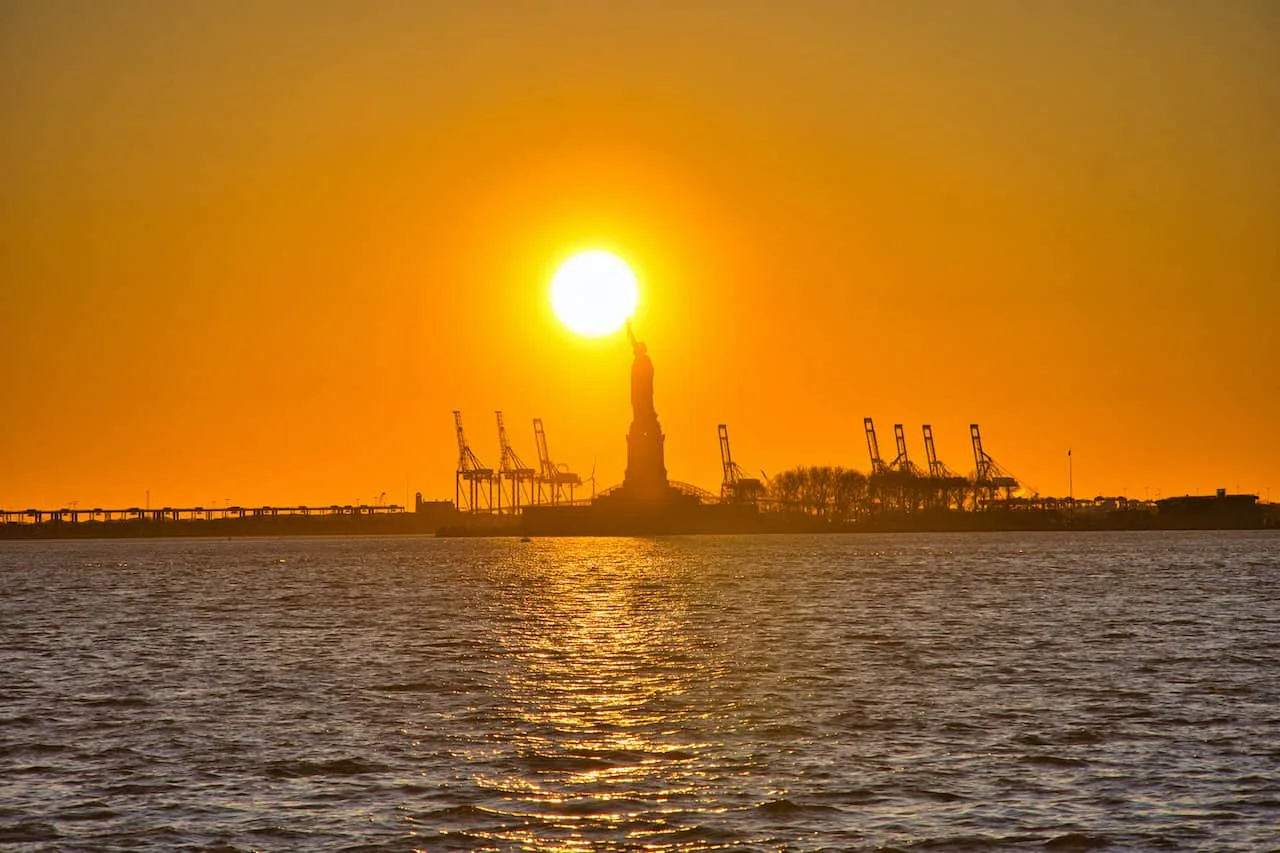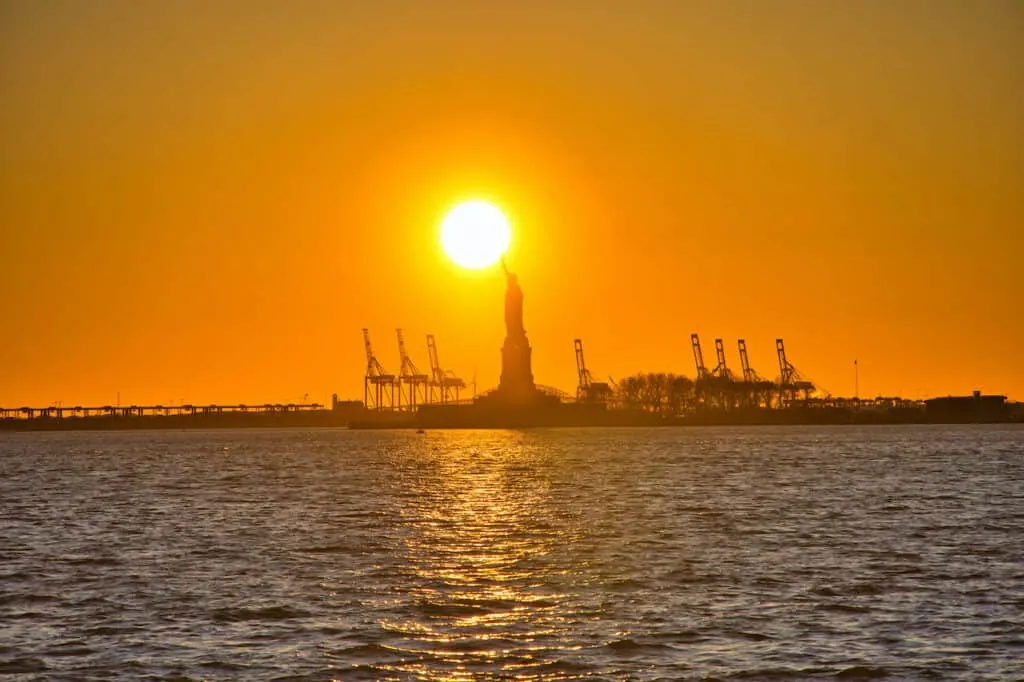 1) NYC Bateaux Dinner Cruise
The most requested and popular dinner cruises in NYC is a bateaux boat experience.
A bateaux is a long flat river boat that offers the most luxurious of dining options overlooking NYC. The boat itself is all glass and has curved walls, meaning you will be able to enjoy the views from anywhere on the boat.
There is also live music onboard that will keep you entertained as you have your meal and take in the skyline out in front of you. Piano, bass, and guitar players are sure to keep the energy going from beginning to end.
Even though the full boat is covered in glass, you can still head outside on a larger deck area in the front of the boat. Taking in those unobstructed views as you ride through NY harbor will be tough to beat.
As for the food, this is going to be a quality 3 course meal experience. You will get to pick among several choices for each course with options for everyone. Pan roasted cod, oven roasted chicken, braised short ribs, and root vegetable fricassee are just some menu items to expect.
If you are looking for that romantic night on the Hudson and East River, the bateaux dinner cruise is the one to pick.
Booking Note: this can be chosen for brunch and lunch options as well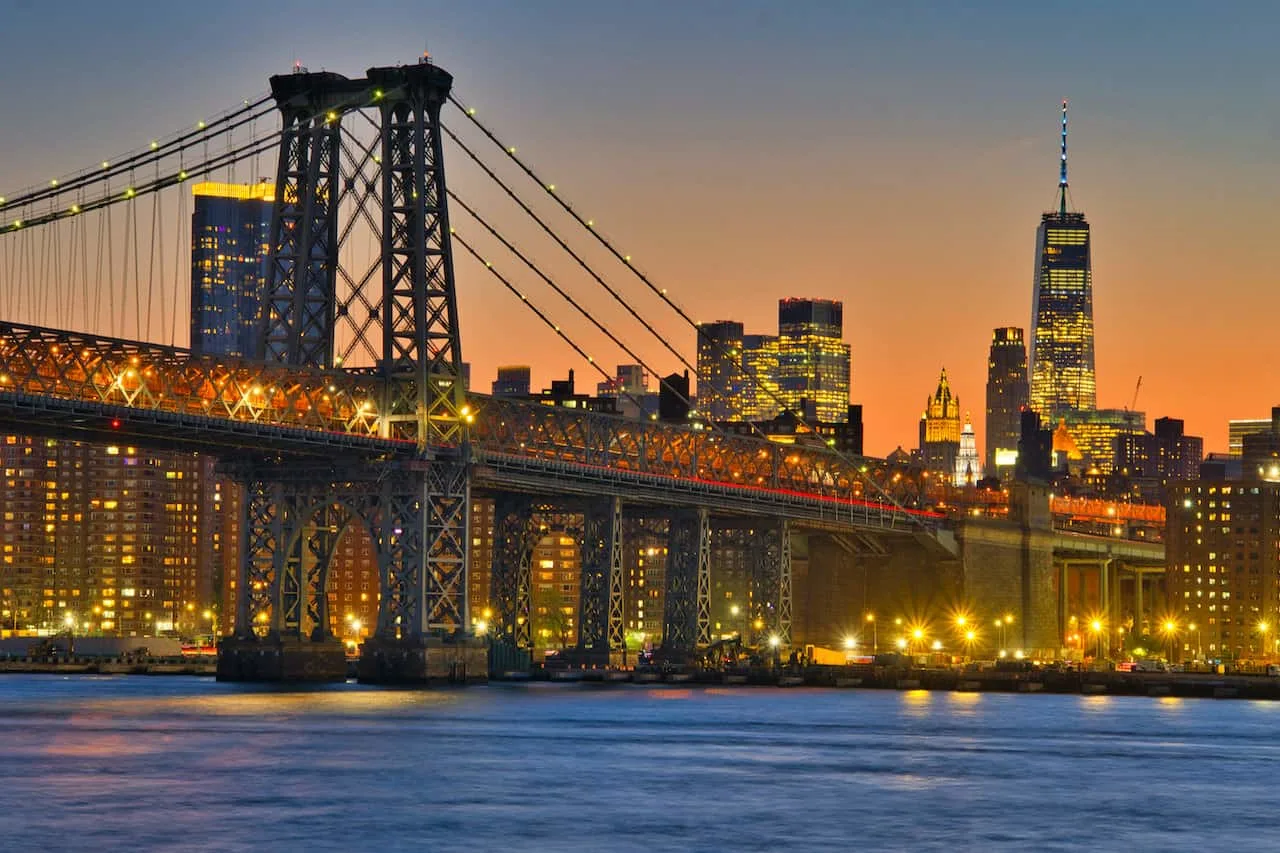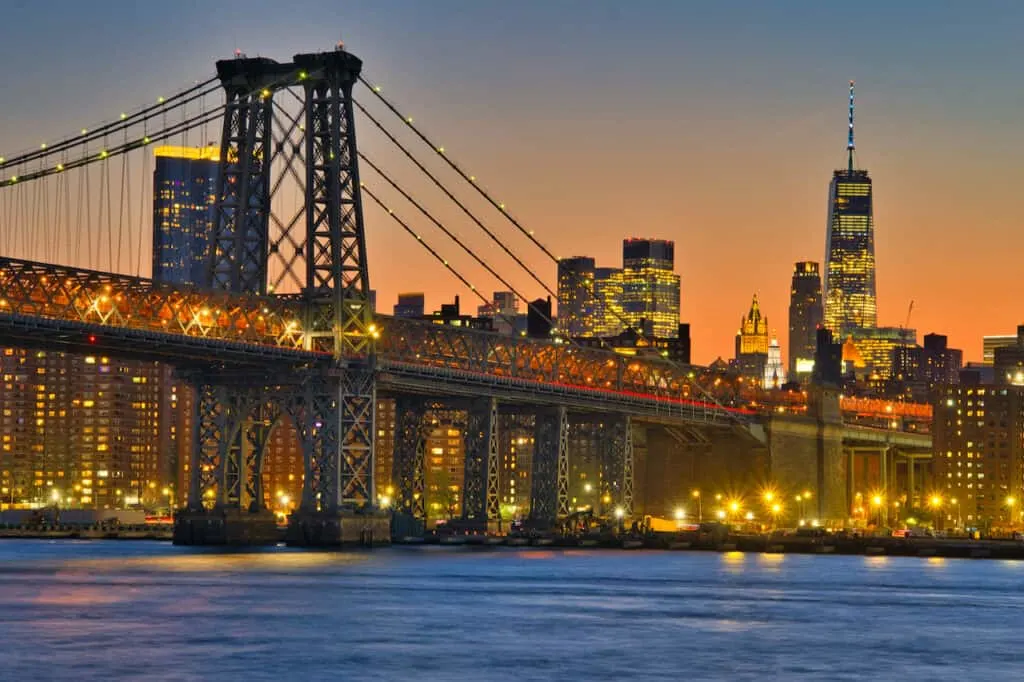 2) New York City Buffet Dinner Cruise
The Spirit of New York dinner cruise is the go to option if you are looking to enjoy the waters of New York while having an all-inclusive buffet feast.
Meals on the boat are prepared daily and are full of a variety of options. Just some items to look out for on the menu include salads, fish, chicken, beef, desserts, and plenty more.
Also included is unlimited coffee and tea, with alcoholic drinks available for purchase.
Now while the dinner is going to be great, it is more than just that. The boat itself has several levels of indoor and outdoor space to wander around.
A live DJ will be playing music all night along as you get to take in the sites of NYC such as the Statue of Liberty, Brooklyn Bridge, and of course the skyline itself.
Family Friendly Note: If you are looking for a more family friendly dinner cruise in NYC, this is going to be your best bet.
Booking Note: this can be chosen for brunch and lunch options as well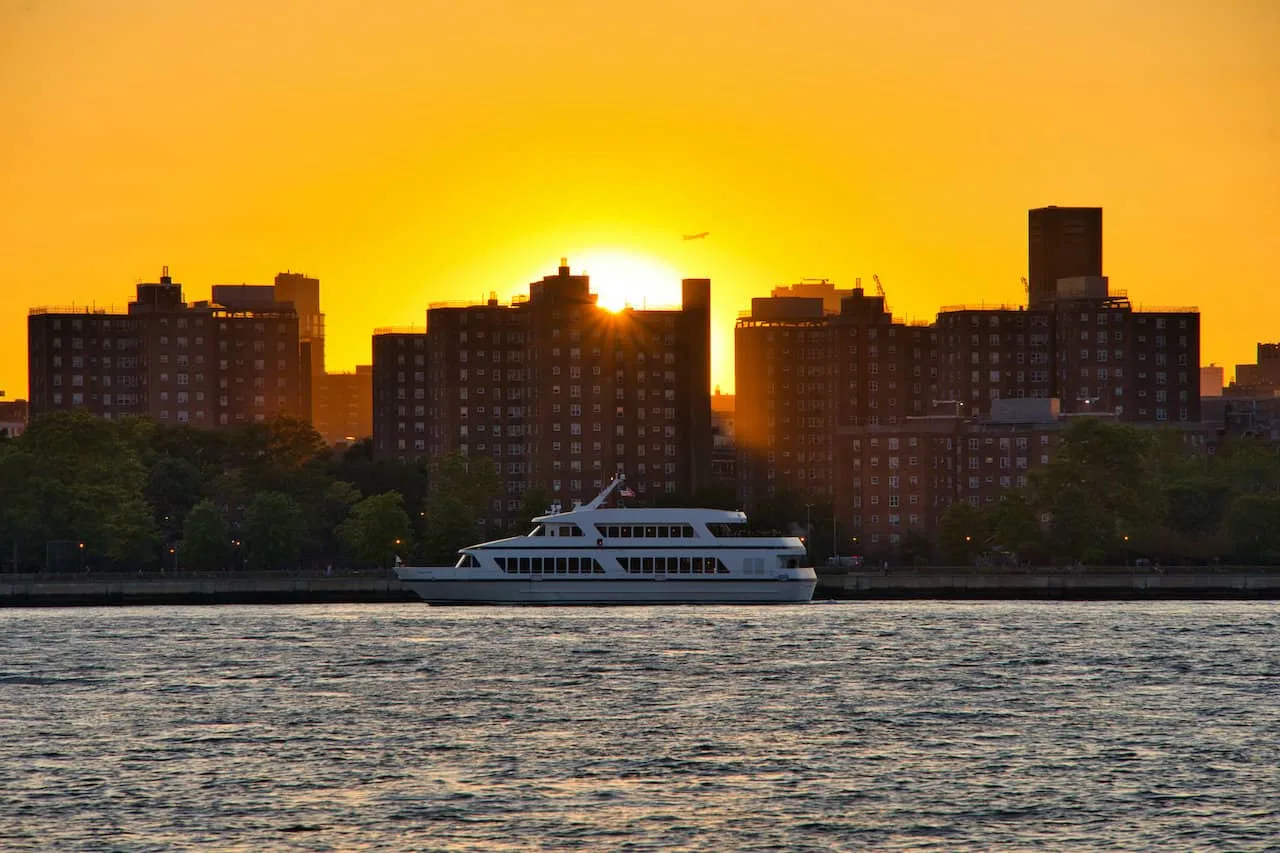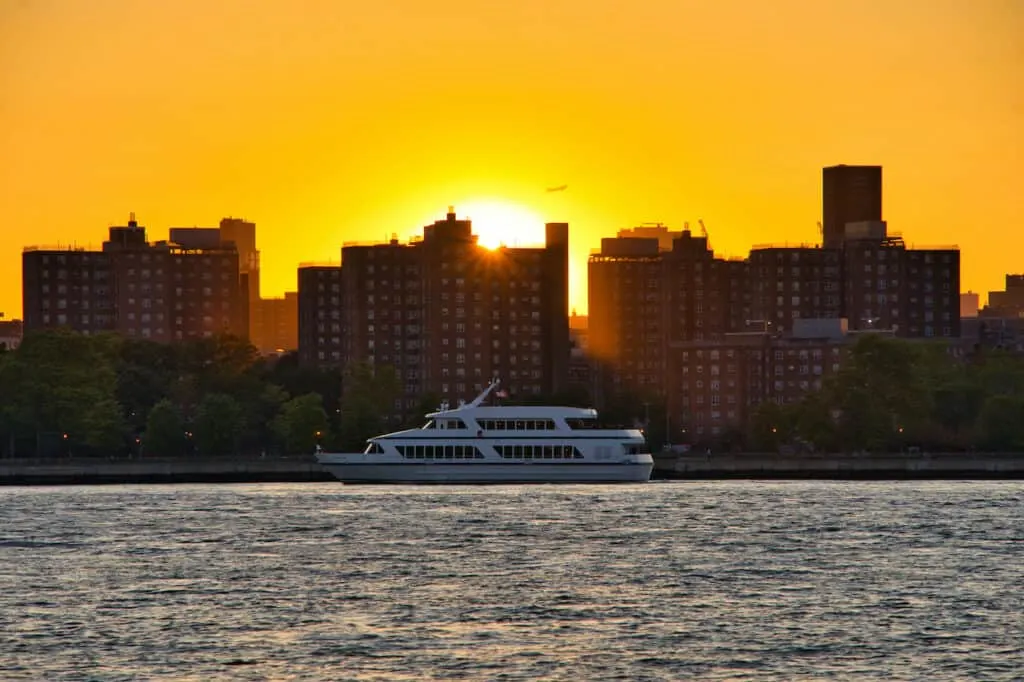 3) NYC Dinner Cruise from New Jersey
Now, instead of dining on the "Spirit of New York", this cruise will have you enjoying a meal (and the views) from the Spirit of New Jersey boat.
Given not everyone is coming in from NYC for a dinner cruise, this is the perfect option for those that rather hop on across the river in New Jersey.
Even before you get on the boat, the views of the Manhattan skyline across the Hudson River will be impressive. Once on the dinner cruise, NYC will be looming large out in front as you take in Hudson and East Rivers all along the way.
Similar to the previous dinner cruise, this one will also be a buffet with a live DJ to keep the energy going throughout the ride. Plenty of food options will be available with alcoholic beverages available for an extra cost.
Booking Note: this can be chosen as a lunch option as well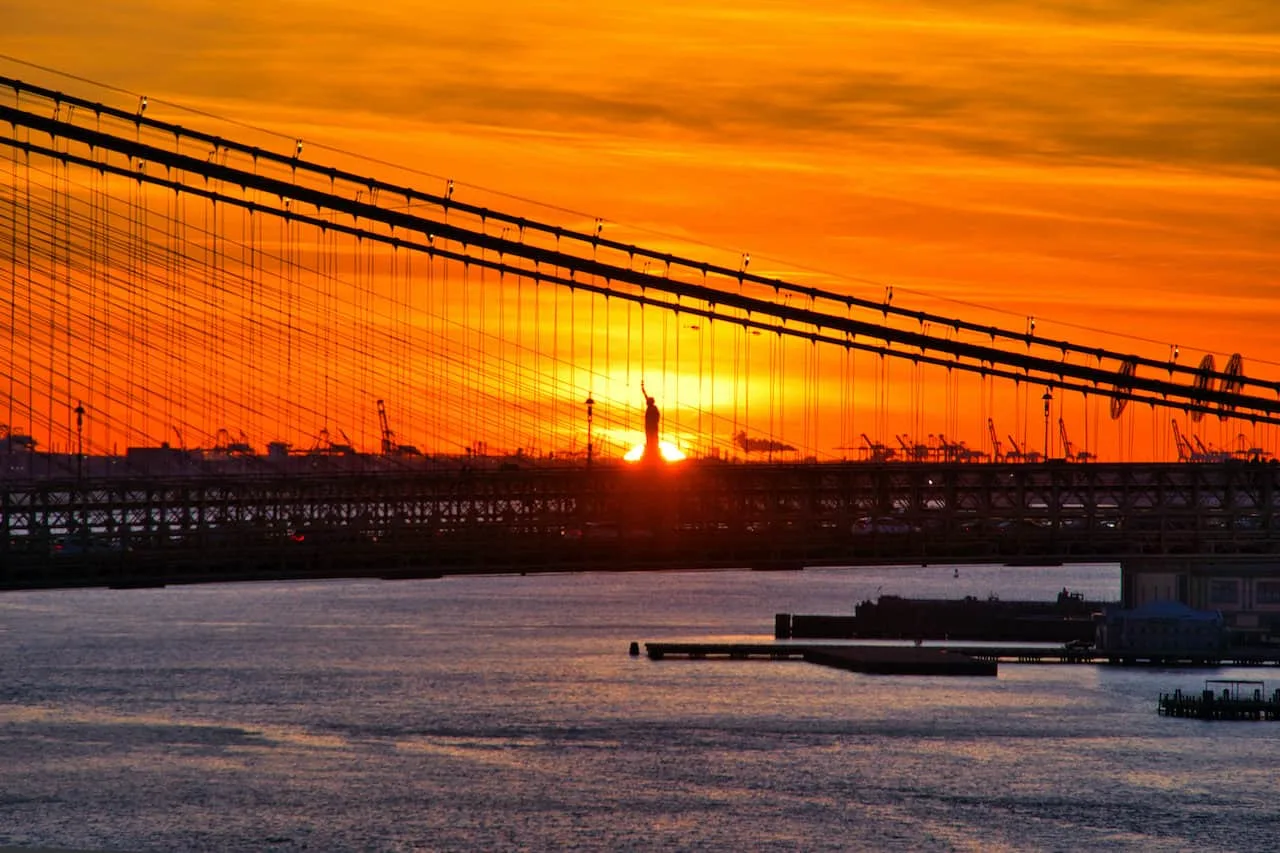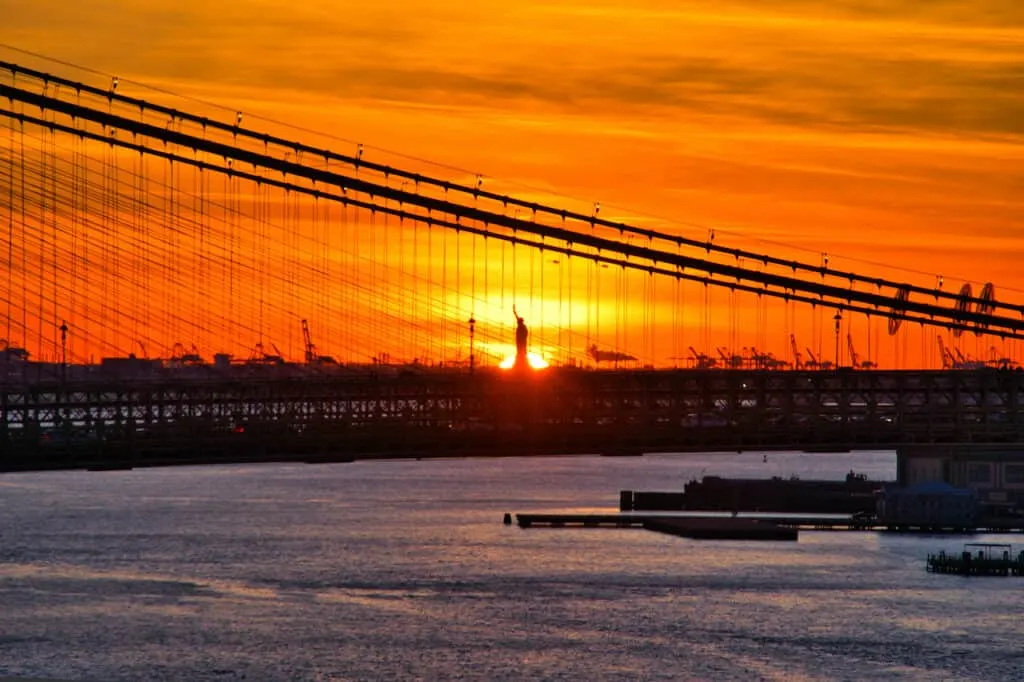 4) Private Luxury Sailing Tour of NYC
If you are interested in having a private dinner cruise out on New York Harbor, then this luxury sailing tour is for you.
Whether you are just looking for a romantic time out on the water or are with a group of friends trying to celebrate, this can be a great option to consider.
There are multiple areas on the yacht to lounge and soak in the views from, in addition to plenty of 5-star amenities throughout.
The yacht can fit up to 6 people altogether, so if you have a larger group, this can be a great way to split up the costs and have a private cruising experience.
Now, when it comes to the food, this will be an additional cost to the yacht itself. There is a catering menu available that you can order from beforehand. By doing so, you will be able to have an outdoor dining meal docked right in front of the Statue of Liberty.
And since this is a private boat, you can choose from different departure times depending on what works for you best.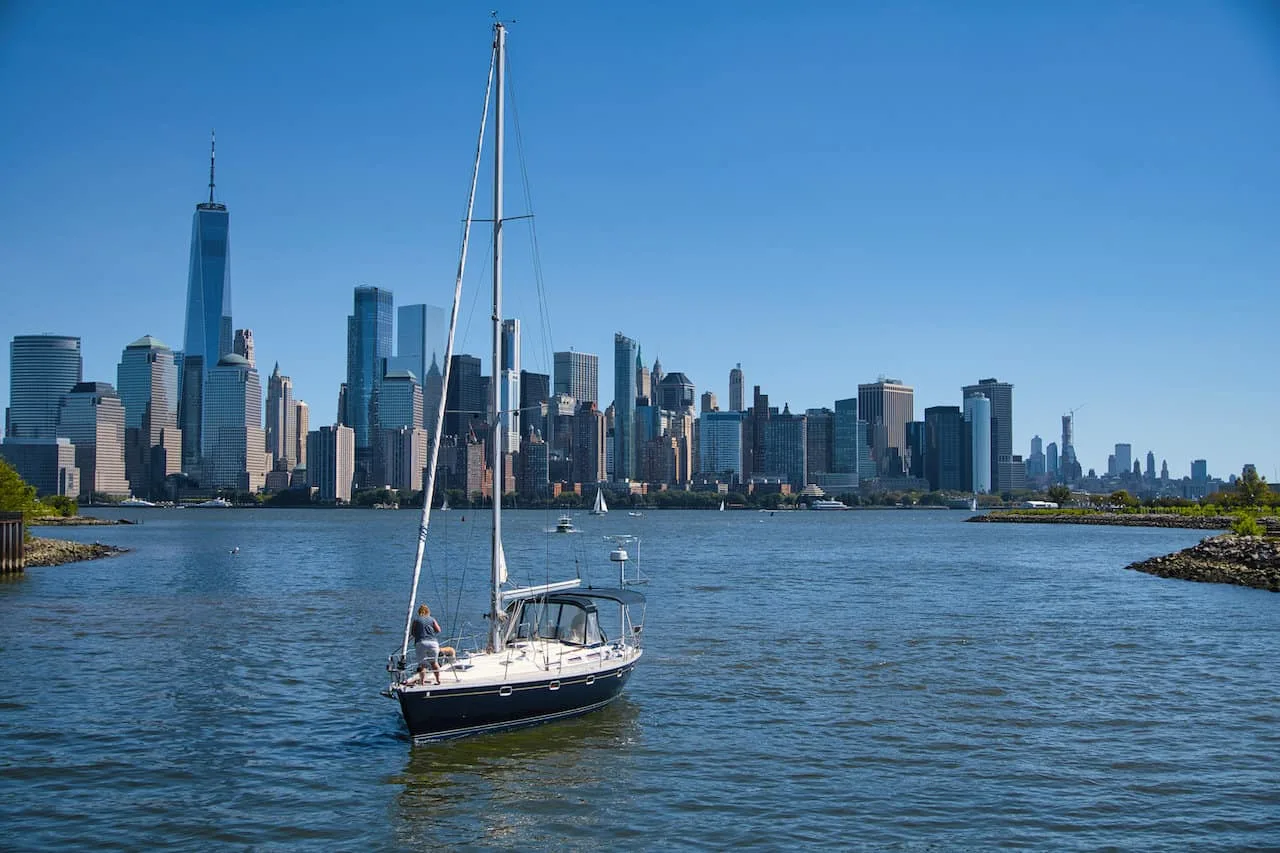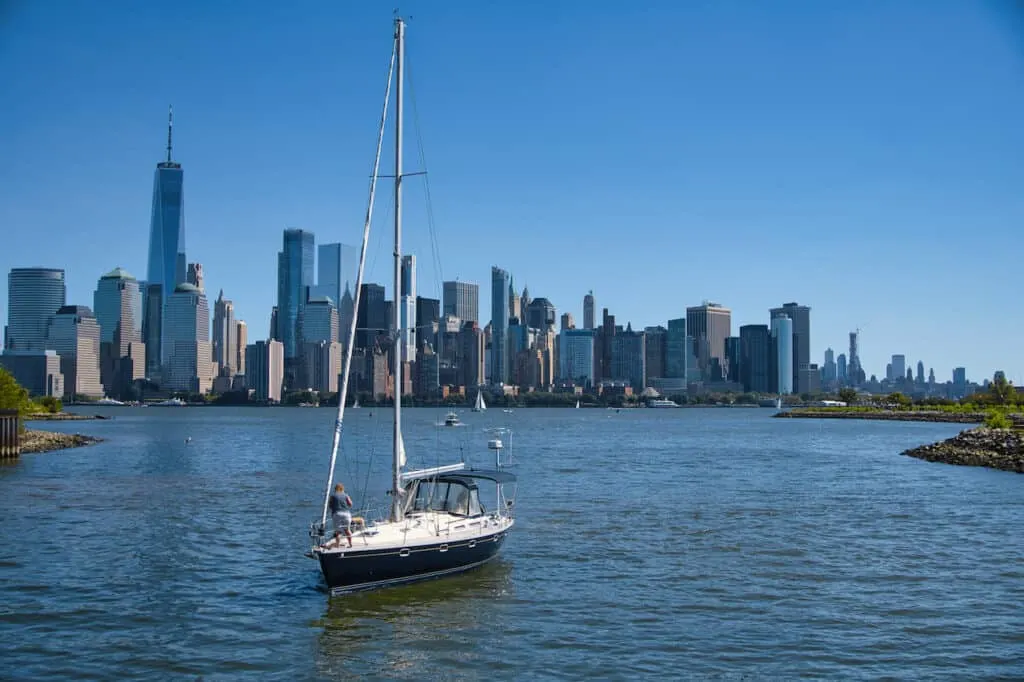 5) Christmas Day Gourmet NYC Dinner Cruise
While all the previous dinner cruises can be enjoyed year-round, this one is a special cruise on Christmas Day.
Instead of having a meal at a restaurant on Christmas, why not hop on a luxury boat for a unique holiday experience.
Enjoy the holiday vibes on board with live music entertainment as you stare out the fully glass enclosed dining room. The holiday spirit will be alive and well all throughout the 3 hour dinner cruise overlooking NYC.
Without a doubt you will get to see many of the skyline buildings lit up in green and red, as you see NYC in a way that few others get to experience.
Booking Note: this can be chosen as a brunch option as well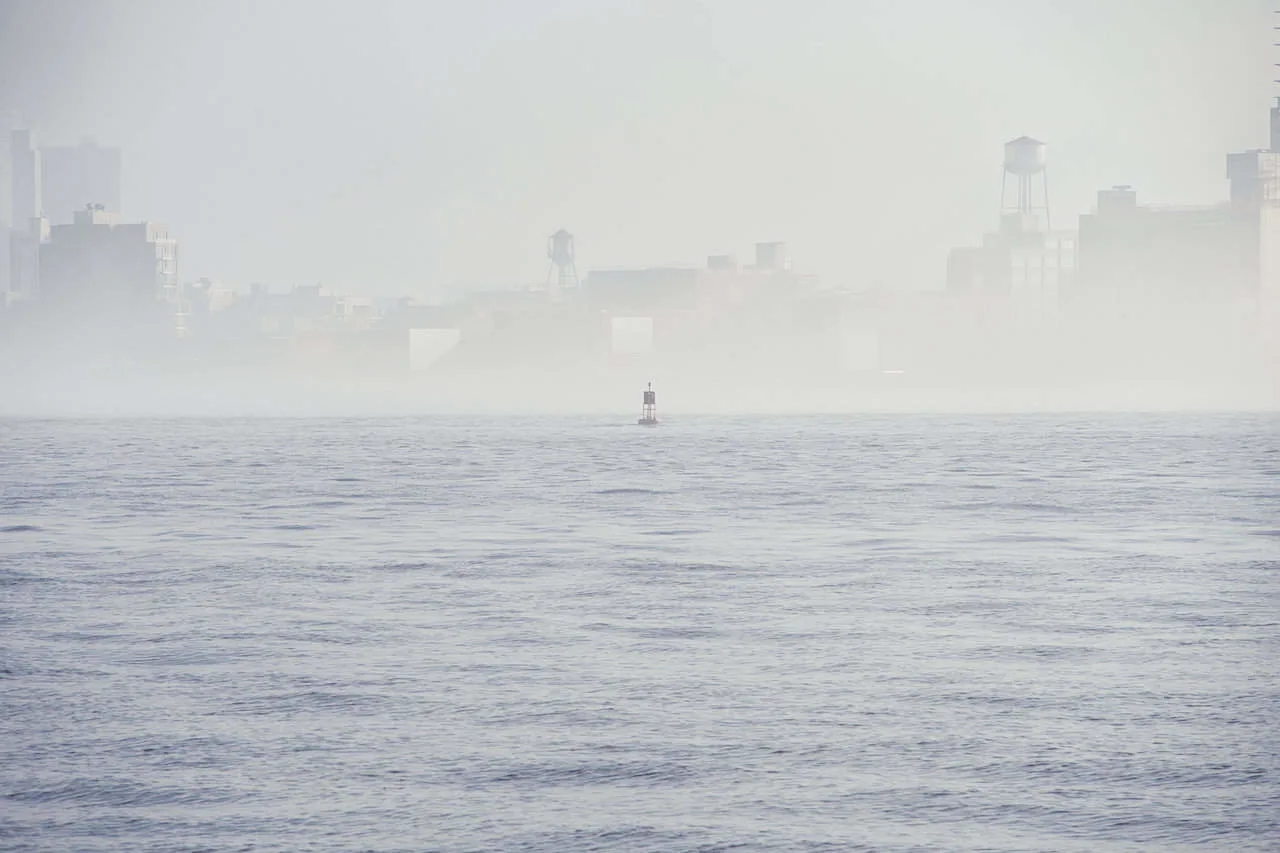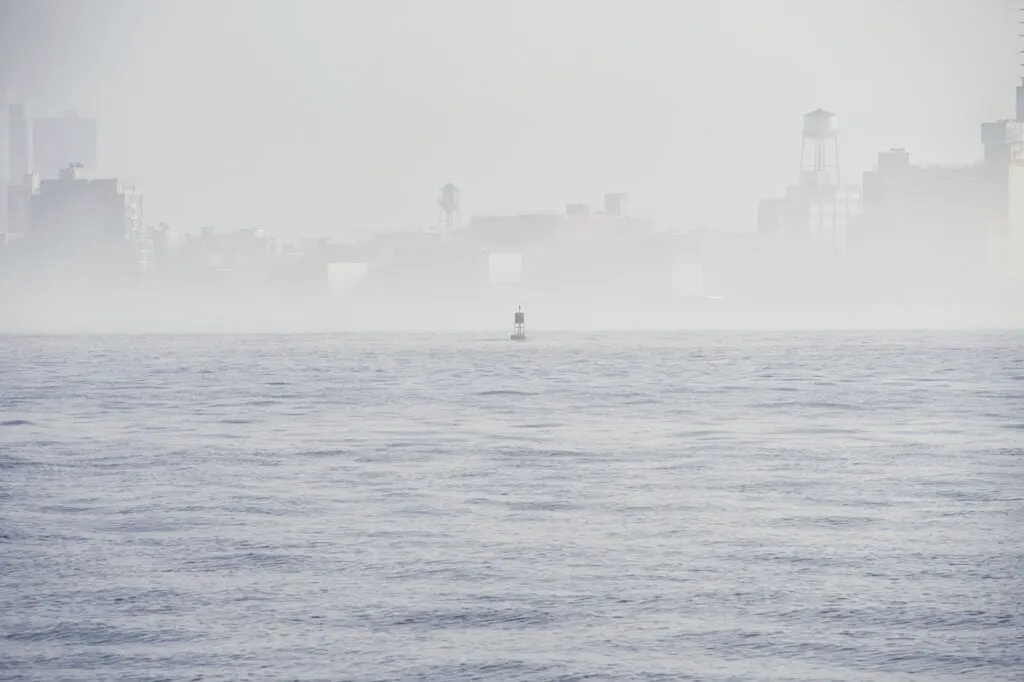 6) NYC Sunset Yacht Cruise
While the previous cruises all offer some sort of dinner experience, these next several options will all be about enjoying the experience with a drink.
First up is this NYC sunset yacht cruise aboard a small elegant boat. The boat ride takes guests throughout the harbor and the rivers over the course of 1.5 hours.
You can enjoy some time inside the cabin or on the outside deck to get those more unobstructed views over NYC.
Since this is a sunset cruise, get ready for those colors to pop up in the sky with some New York highlights all around.
While the cruise includes just one drink, you can purchase more in addition to some snacks.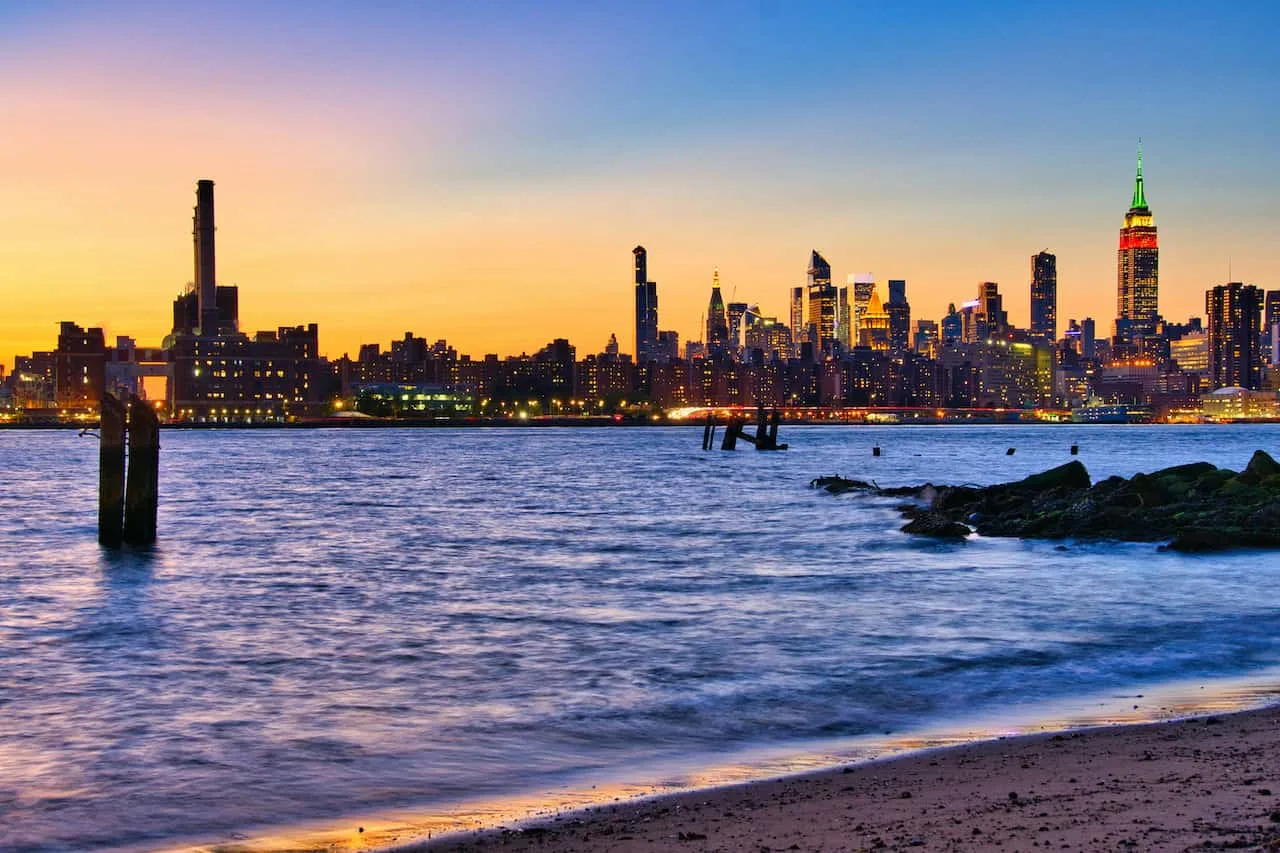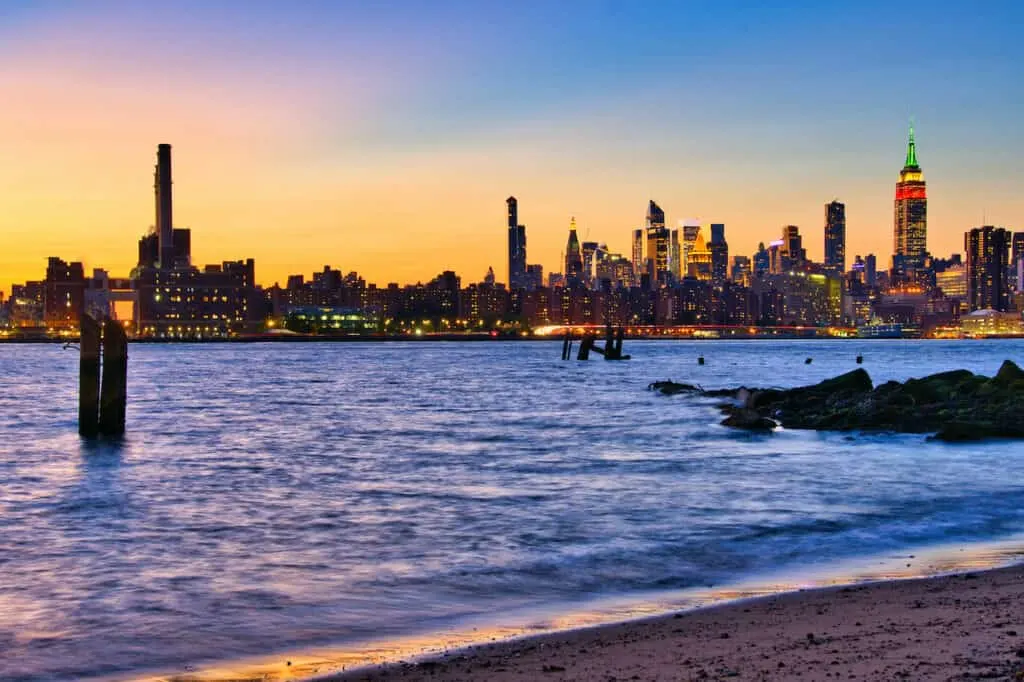 7) NYC Schooner Sunset Cruise
Instead of taking in a sunset cruise on a more enclosed boat, why not check out the NYC Schooner sunset cruise.
This 1800's style sailboat will have you floating through the waters around the city as the sun sets and the lights of the skyline brighten up.
It is going to be a much more outside focused type of cruise as you are on the deck of the boat. So, if you sign up just be sure to take a look at the weather. Bringing an additional layer cant hurt!
Whether you are looking to see the Statue of Liberty, One World Trade Center, or the Empire State Building, you are sure to get a view at one point or another.
Similarly, to other drink cruises, just one is included in the price with more available for purchase.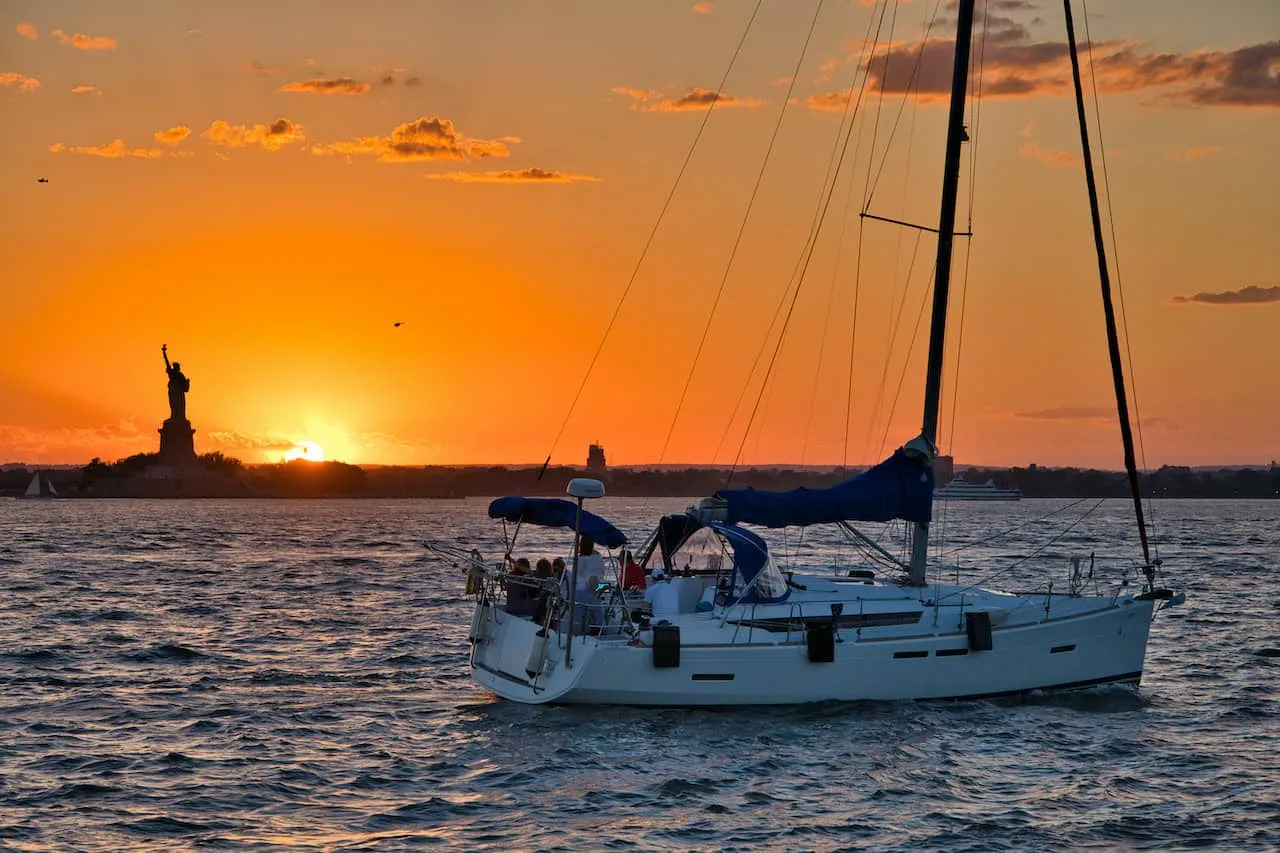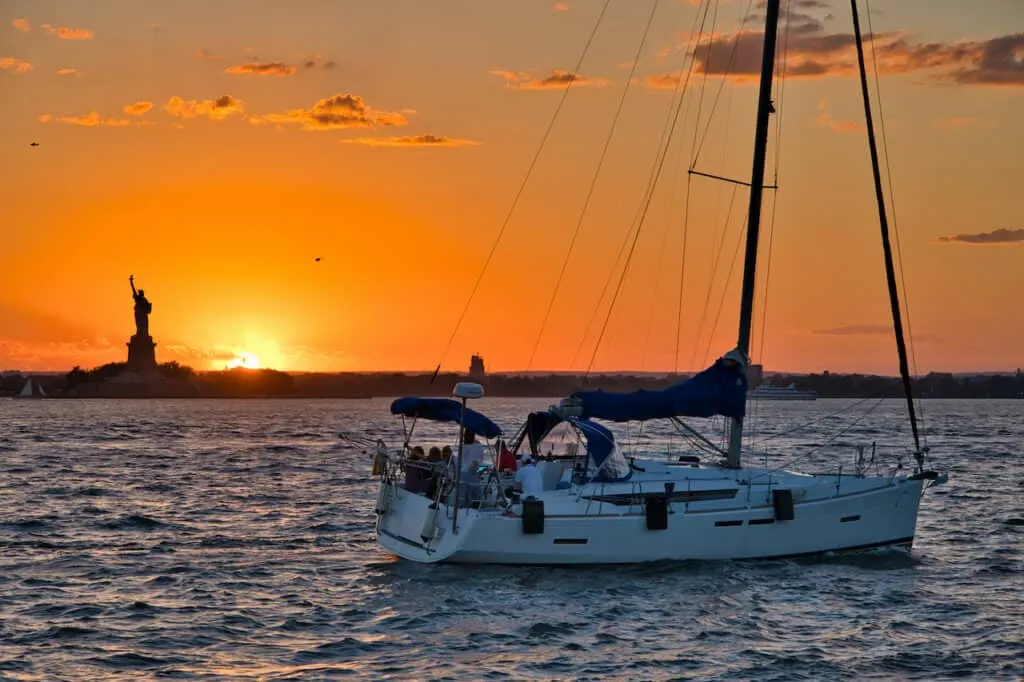 8) NYC Evening Jazz Cruise
If you are looking for some jazzy vibes while cruising around the waters of New York City, then this 90 minute evening jazz cruise is a top choice.
Instead of a more standard cruise ride, this one will have a live jazz band on board that is sure to keep the party going all throughout the trip.
It is an intimate atmosphere on board, so you are sure to be in the center of the action as the band keeps the mood up.
If you want to head outside that is an option too. There is plenty of outdoor space to soak in the NYC skyline views from.
One drink is included in the price with snacks & more available for purchase.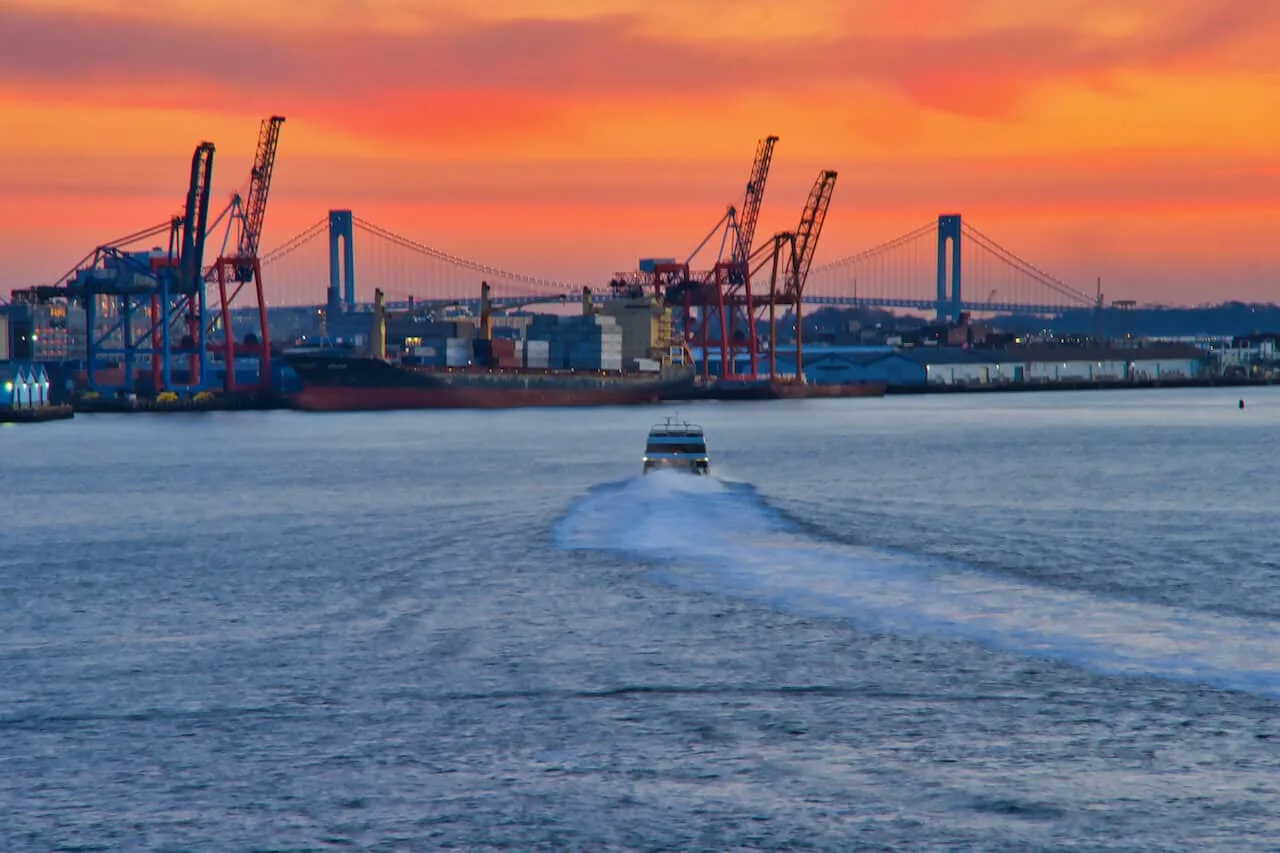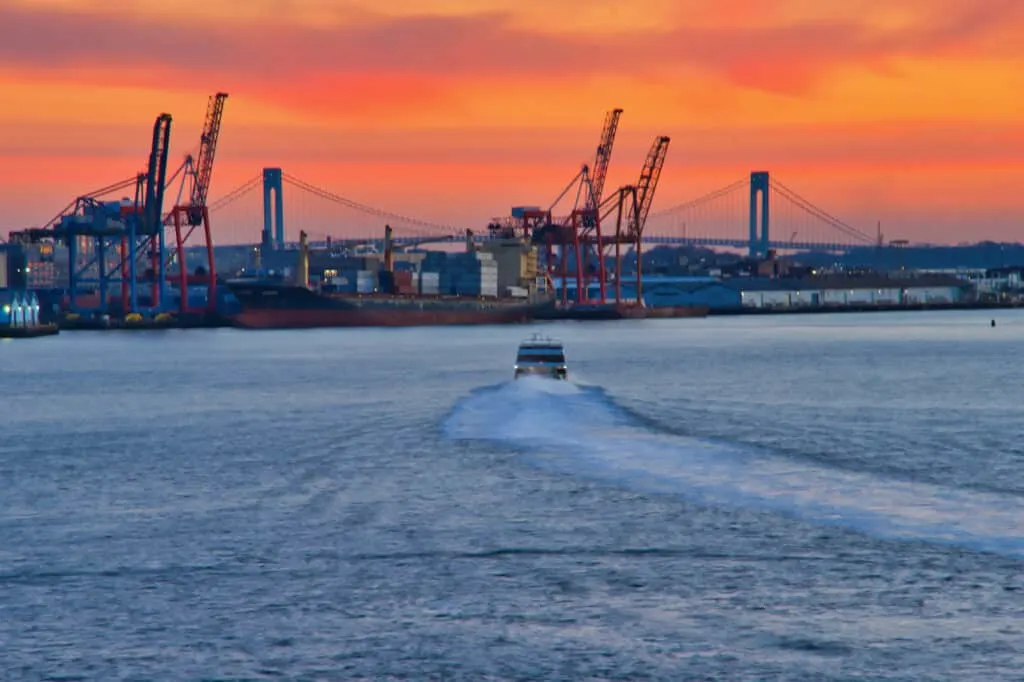 9) City Lights Yacht Cruise
For a later evening cruise along the NYC waterfront, this City Lights Yacht Cruise is one of the top options out there.
These later departures guarantee a longer time out on the water with the skyline lit up against the night sky. Getting to see New York at night is going to be a whole different type of experience to take in compared to the day.
Whether it the Statue of Liberty, Brooklyn Bridge, or any of the iconic NYC skyscrapers, a nighttime view of these sites is tough to beat.
Along the way, you will get to enjoy some light jazz music from inside or outside of the boat as you sip on a drink and take it all in.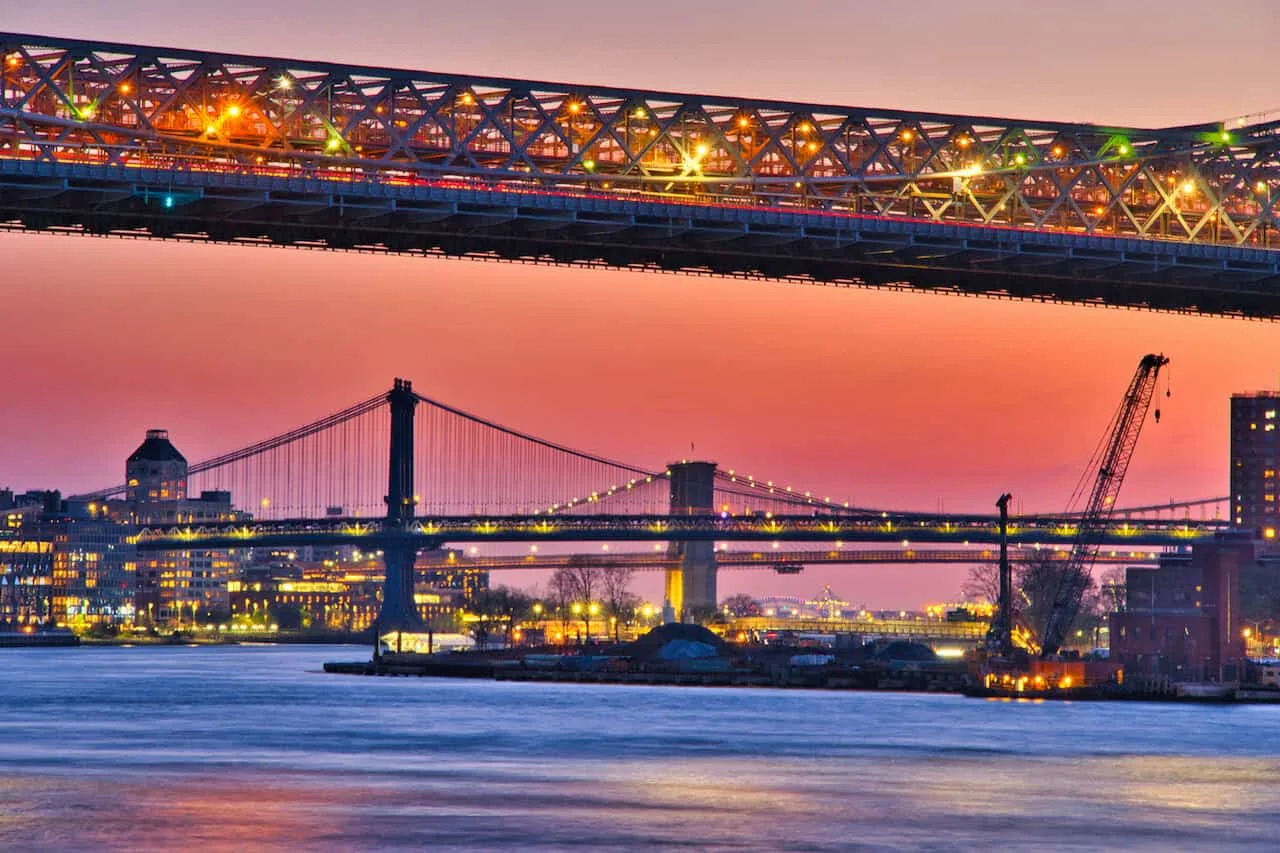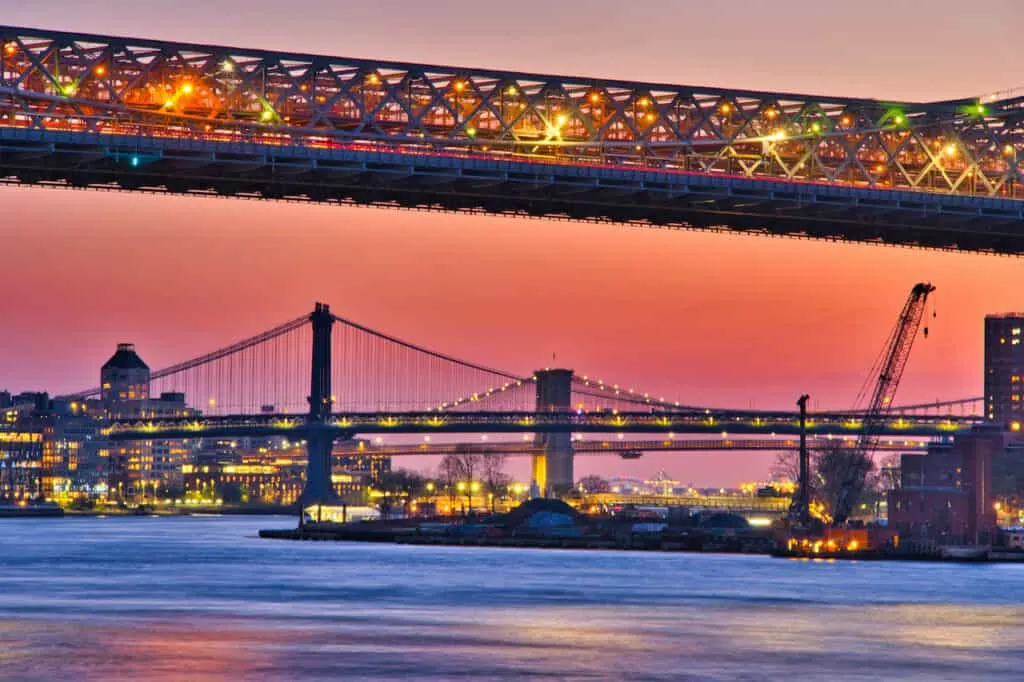 10) NYC Holiday Yacht Cruise
If you happen to be visiting NYC during the holiday time, then you may as well opt for this holiday yacht cruise out on the water.
The boat will be full of holiday decorations as you celebrate one of the best times of year in NYC.
The lights and décor won't be the only thing in the holiday spirit. Included in the price are a variety of holiday themed cookies and hot cocoa. There will also be some entertainment onboard to guarantee a festive spirit throughout the cruise.
One drink is included in the price of the cruise, with more available to purchase.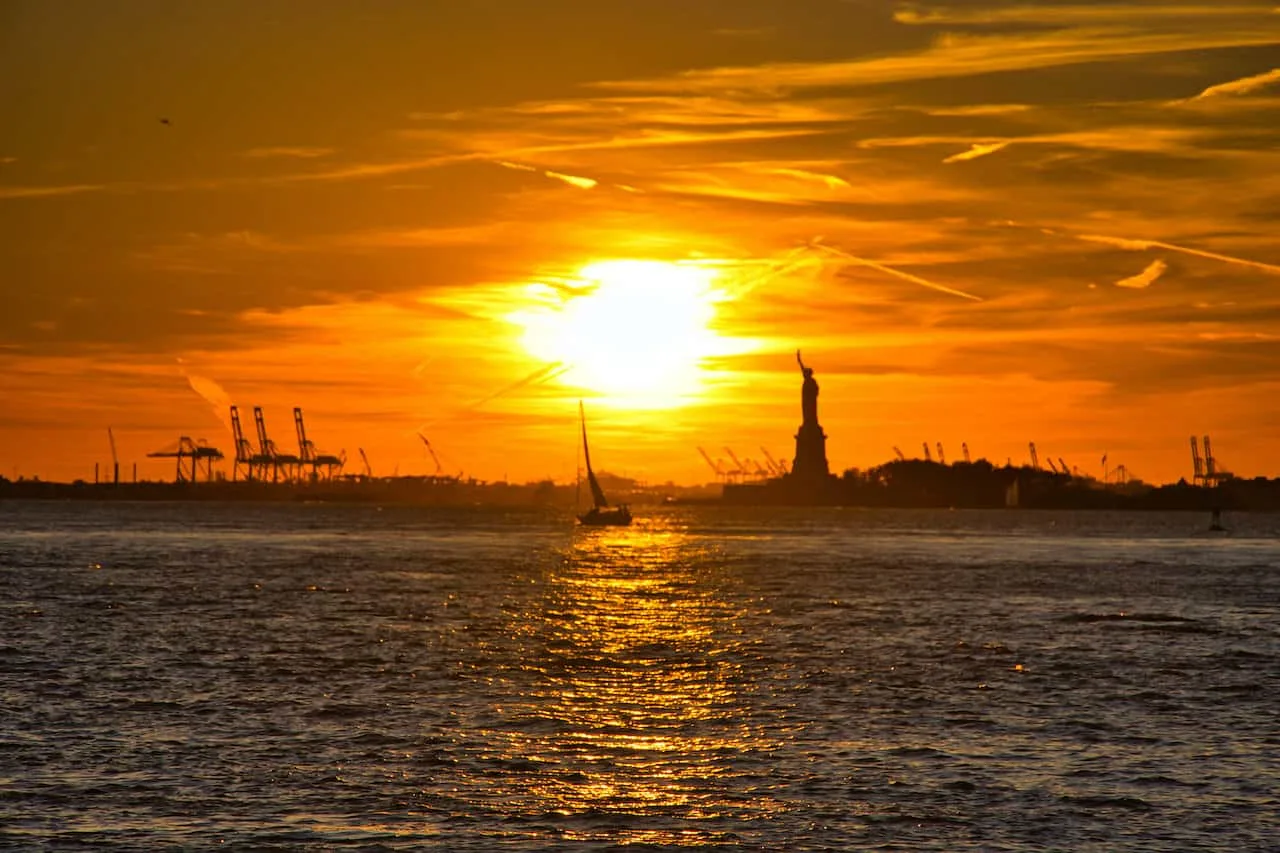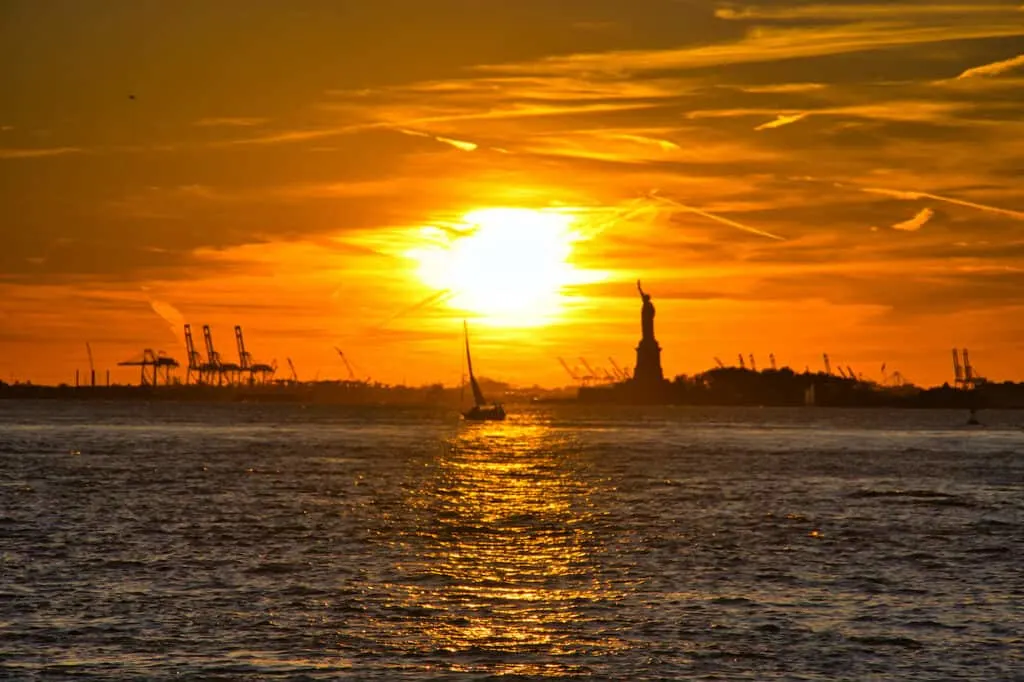 11) Best of NYC Cruise
While all of above are geared towards dinner cruises and more intimate drink cruises, I also wanted to mention a couple of the more standard cruise options out there.
Circle Line is one of the top tour operators when it comes to sightseeing around NYC.
This "Best of NYC" cruise takes people all around the island of Manhattan while seeing all five boroughs and over 100 sites along the way.
Throughout the cruise you will be able to hear from an expert guide as you make your way all throughout NYC.
This is without a doubt a top tier cruise to sign up for if you are just looking for a more sightseeing type of experience.
Note: drinks & food are available for purchase on board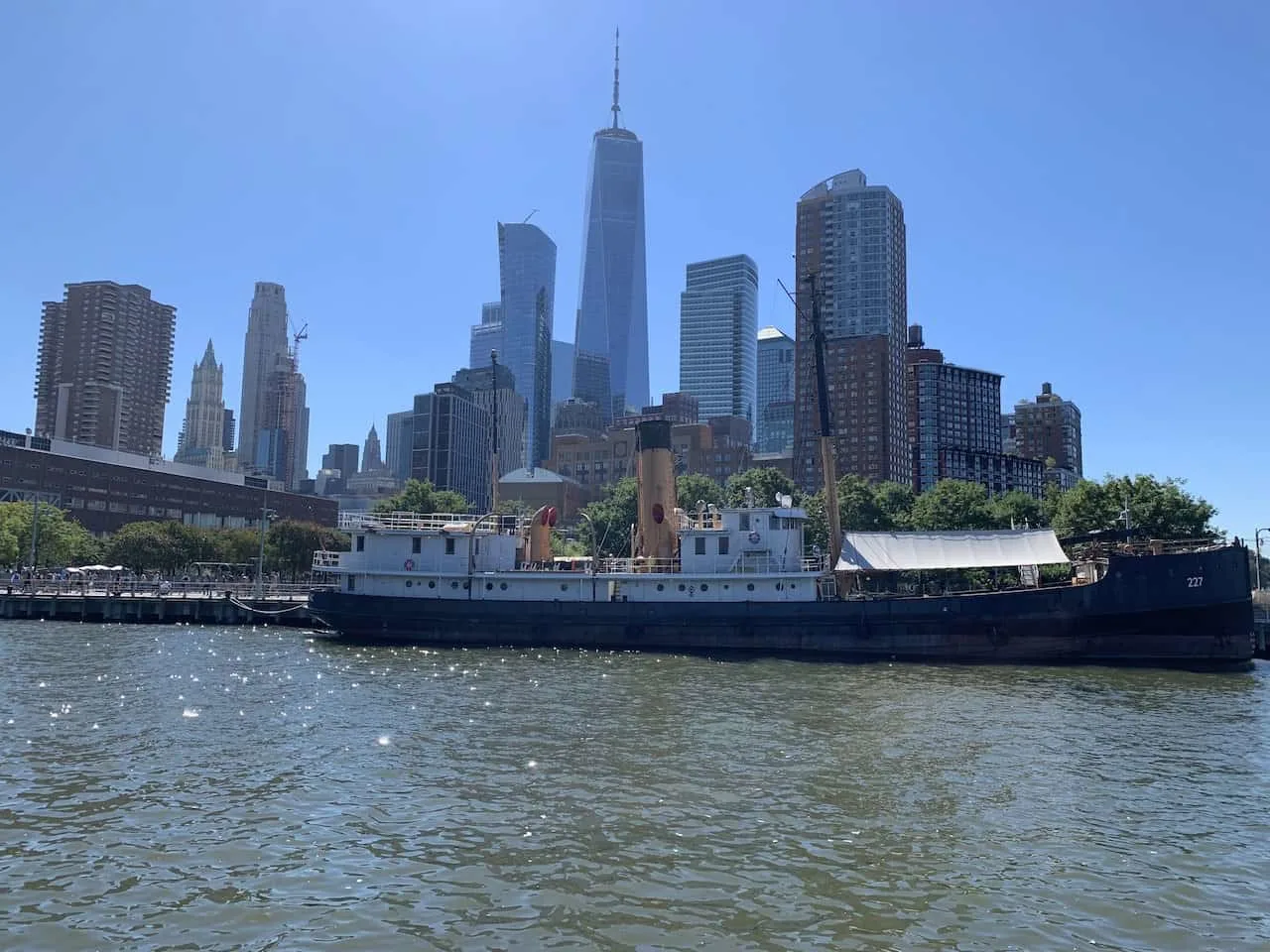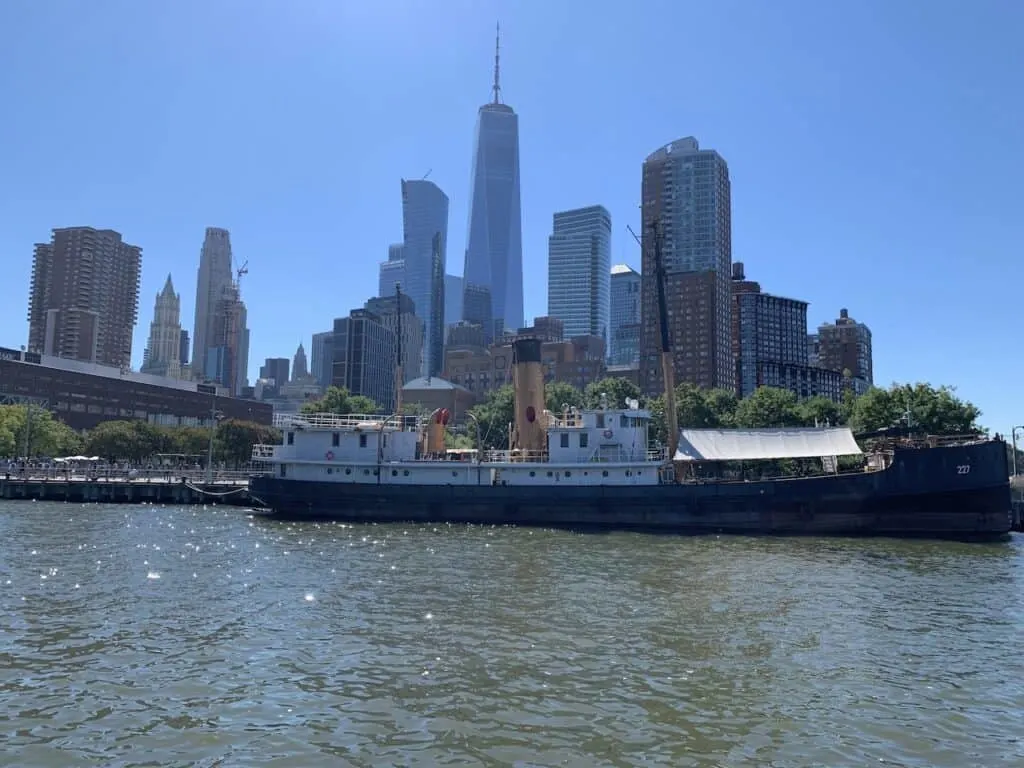 12) Harbor Lights Cruise
While the above Circle Line cruise is more so a daytime cruise, the Harbor Lights option gives you the ability to see the city at night.
This option wont be as extensive as the Best of NYC, but it does give you the opportunity to get 2 fun filled hours in as you enjoy views of the skyline and the harbor.
Views of the Statue of Liberty, Brooklyn Bridge, Empire State Building, and plenty more will be out in front of you during the cruise.
Enjoy a mixture of indoor and outdoor seating with the option to to purchase some drinks and snacks along the way.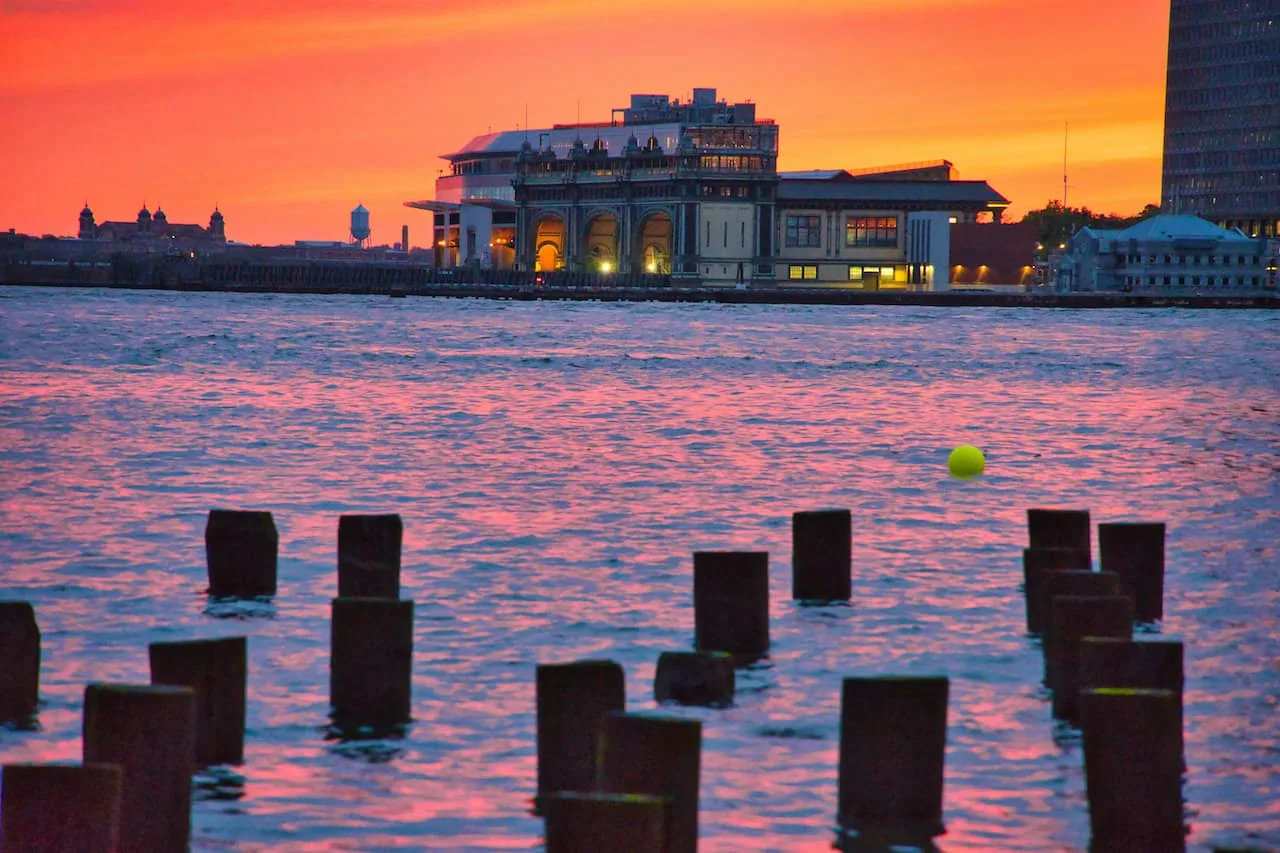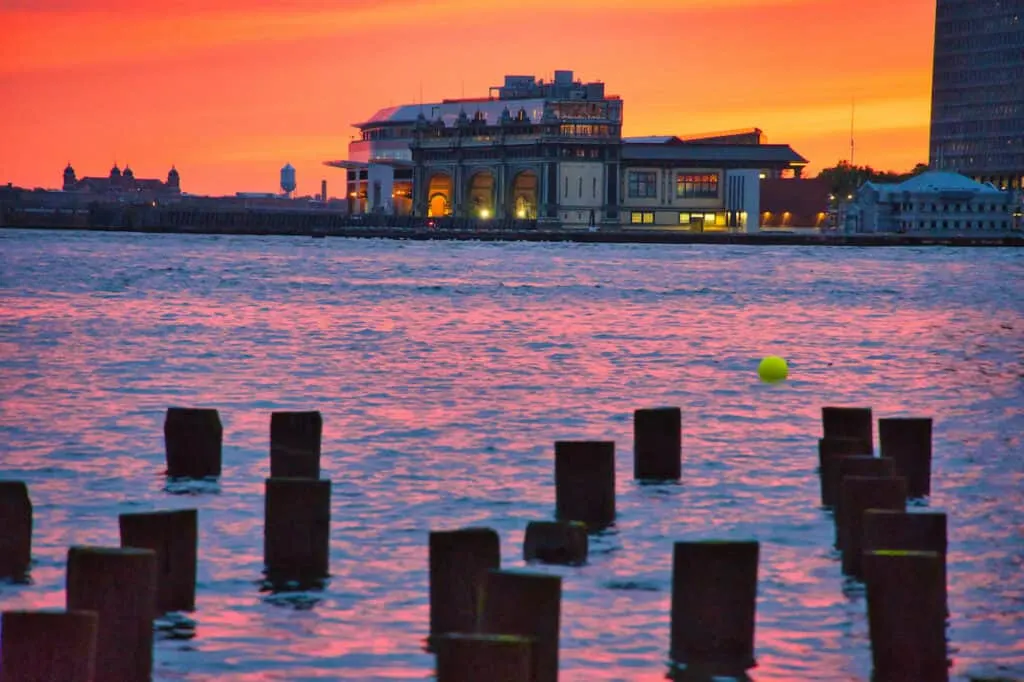 That about does it for the best NYC dinner cruise options! If you have any questions or comments, be sure to add them in below.
Feel free to also check out the other New York itineraries and guides up on the site (such as the best bus tours in NYC). Other travel guide include:
Have fun out there and safe travels!