New York City is filled with so many different types of highlights and adventures. Whether that is exploring Central Park, taking in the view from an observation deck, enjoying some nightlife, or just walking its streets. There is so much to do all around NYC.
While many people are just able to spend a few days in New York, having one week in NYC will give you the chance to see the best of the best without rushing through.
This 7 day New York City itinerary goes over some of the top attractions & things to do in the city for your visit. By the end of reading through, you should be well on your way to planning a once in a lifetime type of trip.
* Affiliate Disclosure: This post may contain affiliate links, which means I may receive a commission if you make a purchase through the links provided, at no additional cost to you. Thanks for supporting the work I put into TripTins!
1) One Week in NYC Overview
Although New York City may not seem like the largest of places, believe me there is a lot packed into its five boroughs. As a local New Yorker, I have been to all corners of the city, and I continue to explore new places all of the time.
The purpose of this 7 day New York City itinerary is to clearly go through what you can accomplish with a full week exploring the city. It will layout out walking routes, attractions, things to do, and plenty more.
Although 7 days in NYC is a lot of time, there will still be some picking & choosing based on your preferences. You should feel free to swap in & out certain spots that I may not cover on this list. It should be easy enough given you have a week to work with.
To better help you with some brainstorming, I would recommend reading through a few overviews I have put together for NYC:
To give you a high-level overview of the itinerary, below is what the day by day will look like. Throughout the remainder of this guide, I will dive deeper into each & every place mentioned.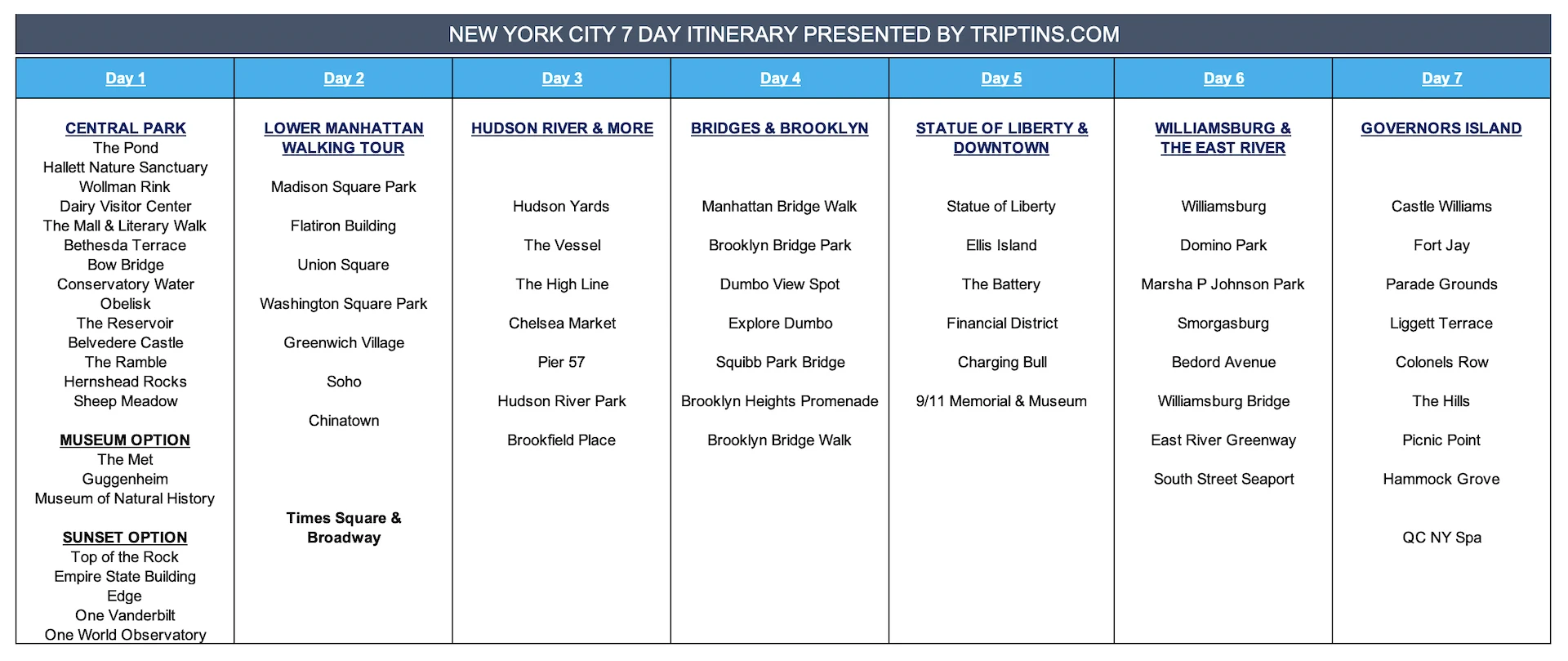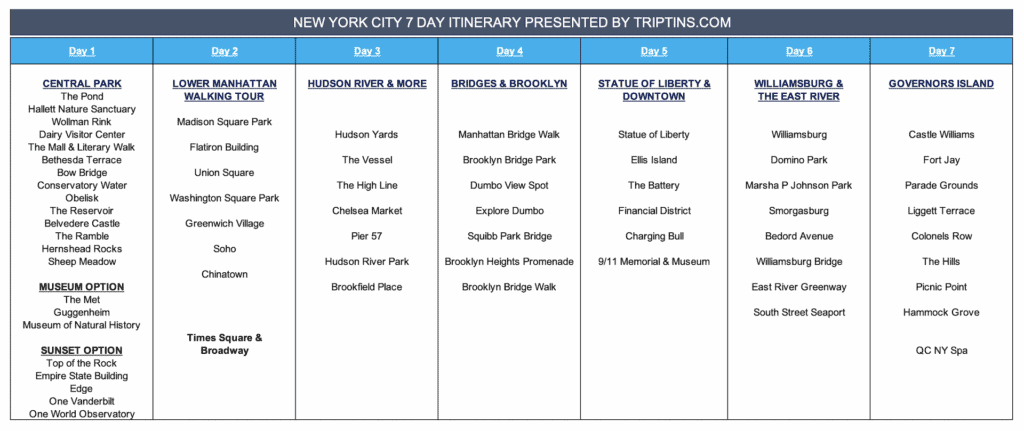 2) Map of Attractions
To better grasp what each day on the itinerary will look like, take a look at the NYC map below. Each day is highlighted with different colored pins.
I tried to layout the itinerary in a way that makes the most sense logistically. For the most part, you should be able to walk through an entire day as you go from one attraction to the next (with a couple subways here and there).
Day 1: Red
Day 2: Blue
Day 3: Black
Day 4: Green
Day 5: Yellow
Day 6: Gray
Day 7: Brown
These next sections will talk through the day by day itinerary details. After reading through the 7 days, feel free to check out the following sections as well. These will cover a lot of those logistical aspects of a trip to NYC.
Logistical Note: you should feel free to move around the days as you see fit (i.e. Broadway ticket availability, weather related reasons, overall preference, etc.).
3) New York 7 Day Itinerary: Day 1
As part of your first day in NYC, you will start off with arguably my favorite highlight that the city has to offer – Central Park. Throughout the day, you will also get to visit a museum of your choice & enjoy an observation deck sunset.
Central Park
While all NYC itineraries will have Central Park on the to do list, most of them don't actually go into detail into what to do and see within the park. Below is a self guided walking tour of Central Park that will go through many of the top highlights.
I have been to all corners of the park time after time over the years, and this ~5 mile self-guided walking tour would be my recommendation for first time visitors.
To start, you will need to head to one of the main Central Park entrances. For this walking tour, you can start at the southeast corner of the park at Grand Army Plaza (nearby the Plaza Hotel).
During a walking tour, you will get to visit the following attractions & top spots. Feel free to include/exclude whatever you are most interested in visiting.
The Pond: at the southeast corner of the park is The Pond. Here you will find a few great viewpoint spots of the water & its surroundings (one of which is from an elevated rock). Walk the path along the waterside and cross over the famous Gapstow Bridge.
Hallett Nature Sanctuary: just on the other side of the bridge you will find the Hallett Nature Sanctuary. This small protected sanctuary has plenty of viewpoints, nature, and wildlife.
Wollman Rink: depending on time of year, the Wollman Rink will be set up for various activities. In the wintertime it is transformed into an ice skating rink, while in the summer it may be a roller rink or Pickleball courts. Make your way to the top of the Wollman Rink for great views of the park and NYC skyline out back.
Dairy Visitor Center: just on the other side of the rink is the Dairy Visitor Center. This used to be a location where locals got fresh milk. Today it is a visitor center and gift shop.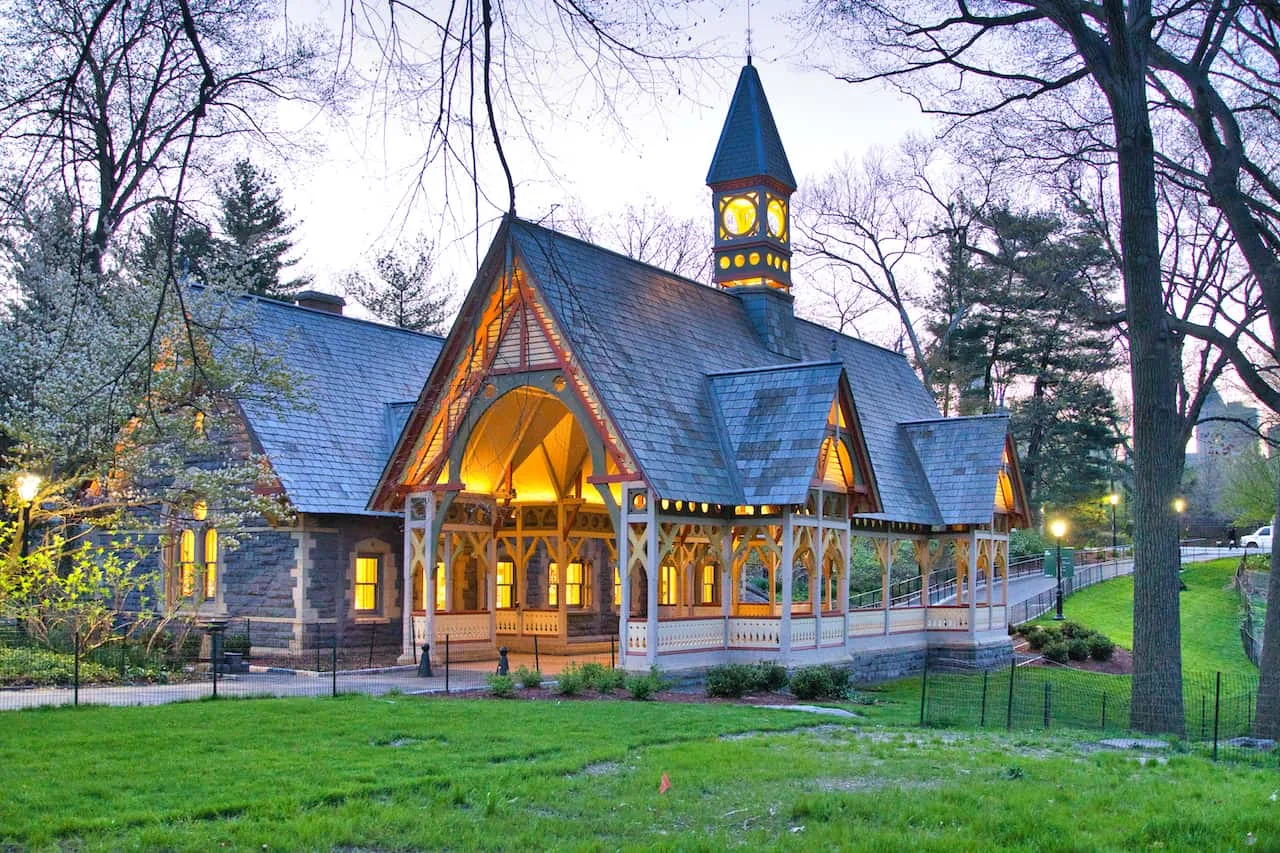 The Mall & Literary Walk: follow the pathway northbound towards the Mall and Literary Walk. This straight pathway is filled with American Elm trees and historical statues on either side. It makes for one of the best photo spots in Central Park, and a fan favorite for tourists & locals.
Bethesda Terrace & Fountain: as you walk along the pathway, you will soon reach a staircase that heads under the road. Head down through the Bethesda Arcade, where you will then be welcomed to the Bethesda Terrace & Fountain. You can also view the terrace from above with the Central Park Lake and Ramble out in the distance.
Bow Bridge: once wrapped up with the fountain area, you can follow the pathway to the left that heads up to the most famous of bridges in the park – the Bow Bridge. Make the walk across into the Ramble and then turn right following the lakeside.
The Ramble: it can be a bit confusing in the Ramble, but try and stick to the pathway on the right following the lakeside. You can opt to check out the viewpoints closer to the lake, before following the route out towards the Loeb Boathouse
Conservatory Water: cross the street at the Loeb Boathouse and head down to the Conservatory Water. Here is another calm body of water, where you may find small motorized boats. There is also the Alice in Wonderland statue on the north side of the waterfront.
Obelisk: from the Conservatory Water, head northbound towards the Obelisk. It is the oldest man made structure in Central Park and over the centuries, it slowly made its way from Egypt into the park, outside the Metropolitan Museum of Art.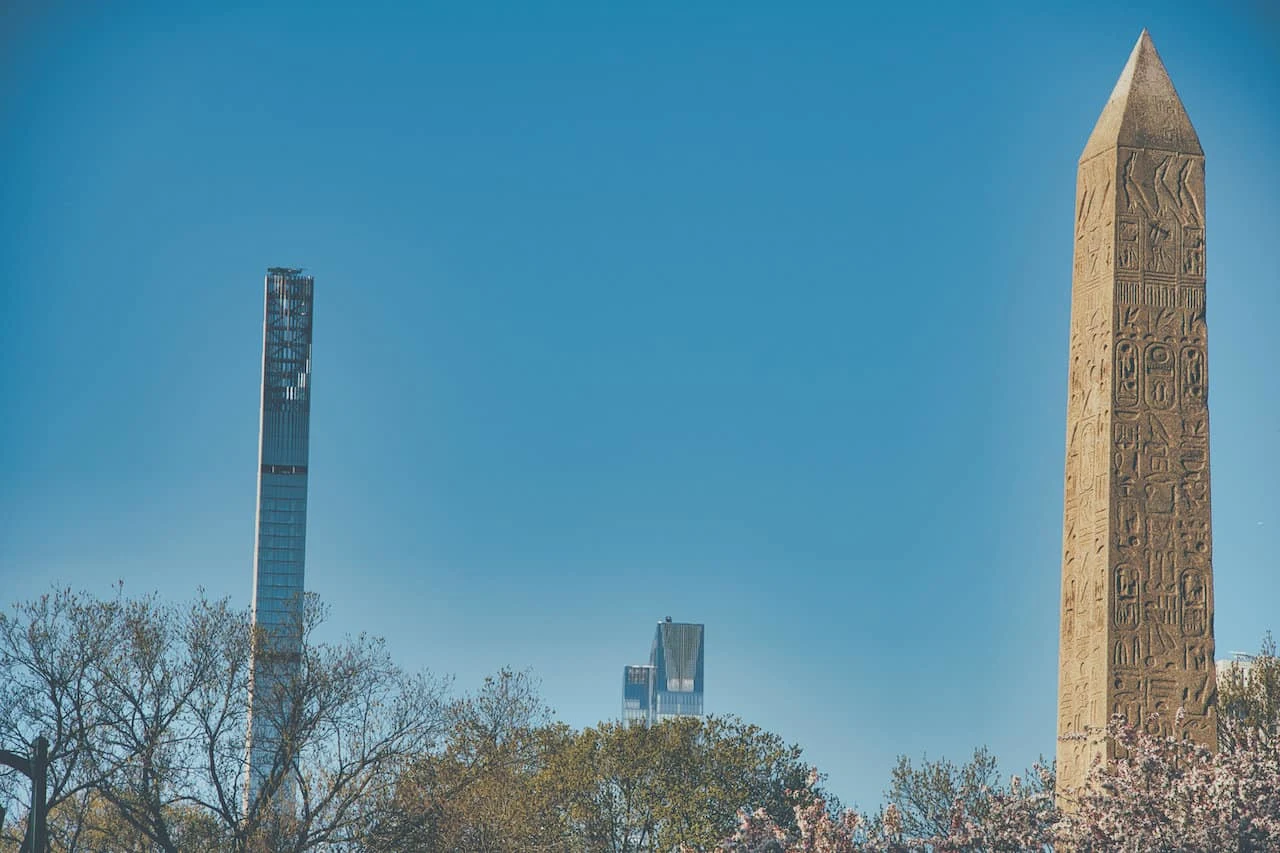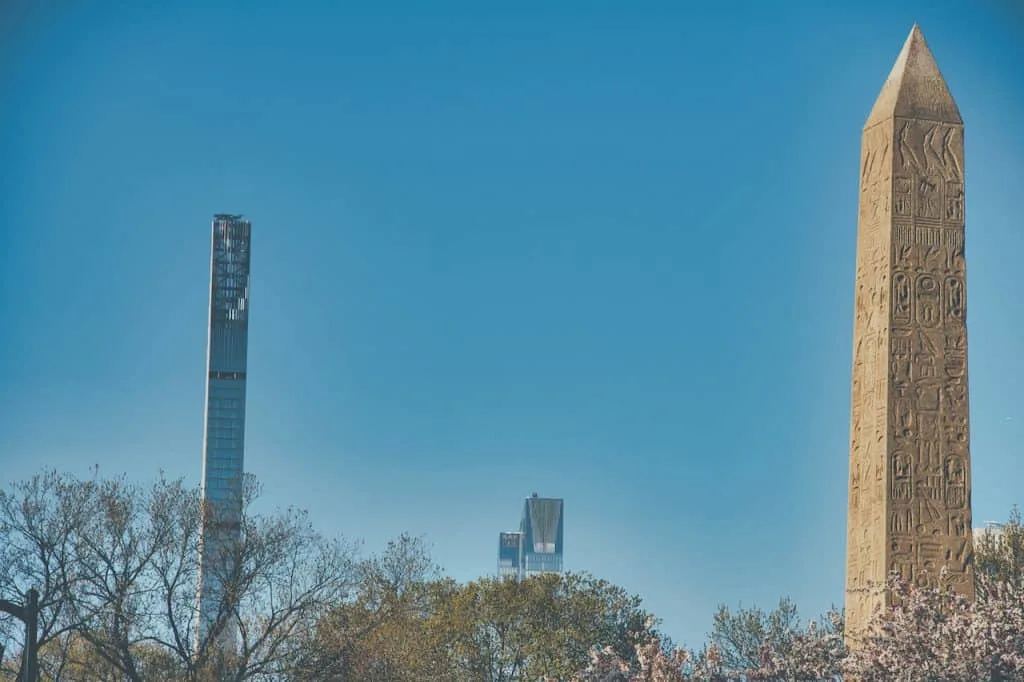 Metropolitan Museum of Art or Guggenheim – Museum Option #1 & #2
I will talk about this in the following section. However, you do have the option to take a pit stop during your Central Park tour and visit one of three museums – The Met, Guggenheim, or Museum of Natural History (or more than one!).
The Met & Guggenheim are just a couple blocks away from each other on the east side of the park, while the Museum of Natural History is on the west side (I will mention when to fit that in).
All three of these can be visited along the self guided tour, so there is no need to retrace your steps.
The Reservoir: Whether or not you head to one of the museums, you can then continue northbound towards the Reservoir. This is the largest body of water within the park and you can find a 1.6 mile walking path around it.
There are plenty of viewpoint spots all around, especially in the spring time when the Central Park cherry blossoms come to life. My favorite spots are on the northern side of the Reservoir, where the entire NYC skyline will be laid out in front.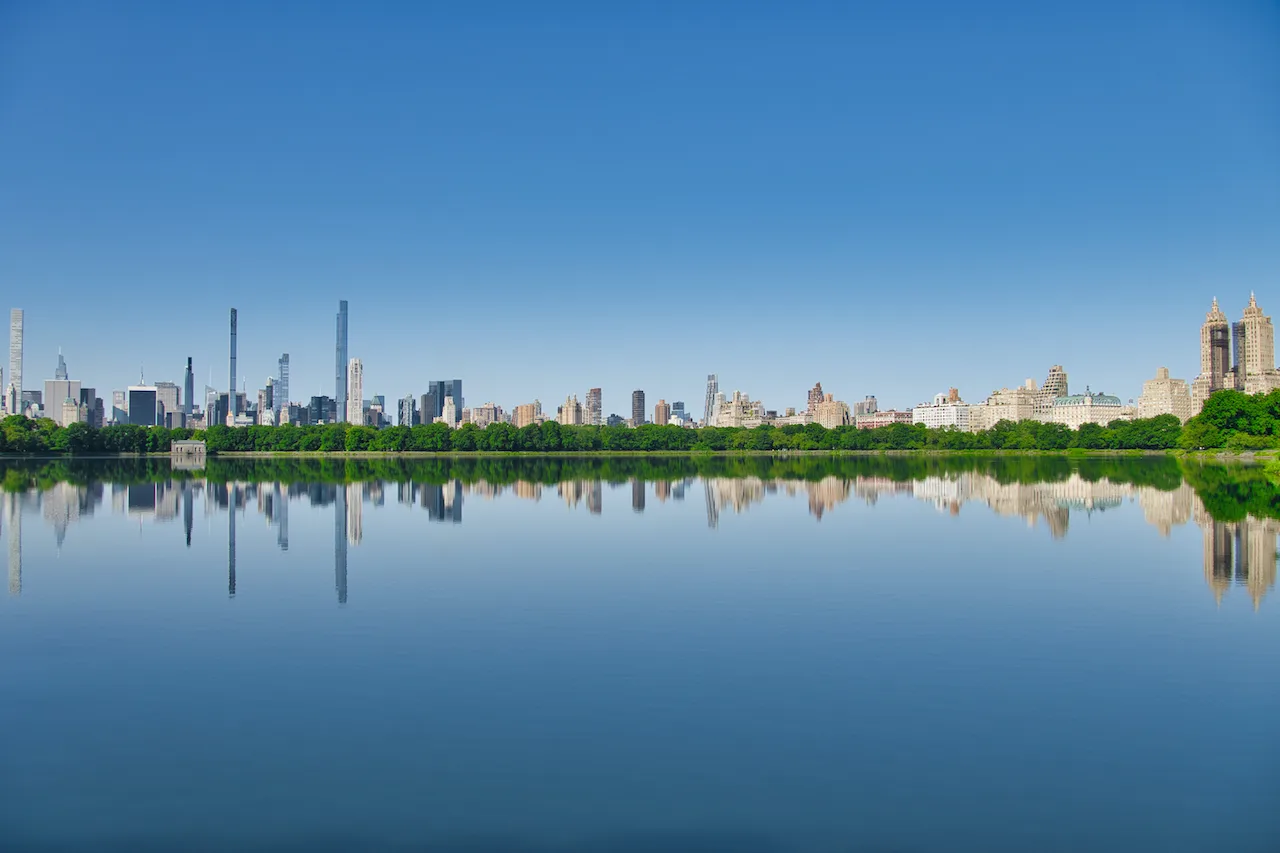 Museum of Natural History – Museum Option #3
After encircling the Reservoir, you can get onto West Drive (the main path of the park), or nearby Bridle Path, and continue southbound.
Before heading to the Belvedere Castle, you can exit the park and visit the Museum of Natural History if you choose to do so.
Belvedere Castle: Once you are back in the park (or simply walking down from the Reservoir), be on the lookout for the Swedish Cottage, where you can turn up towards the Belvedere Castle. On the way up, you will also walk through the beautiful Shakespeare Garden.
From up top, you can get some great views of the park, and you can decide to head up the castle itself for an even higher vantage point.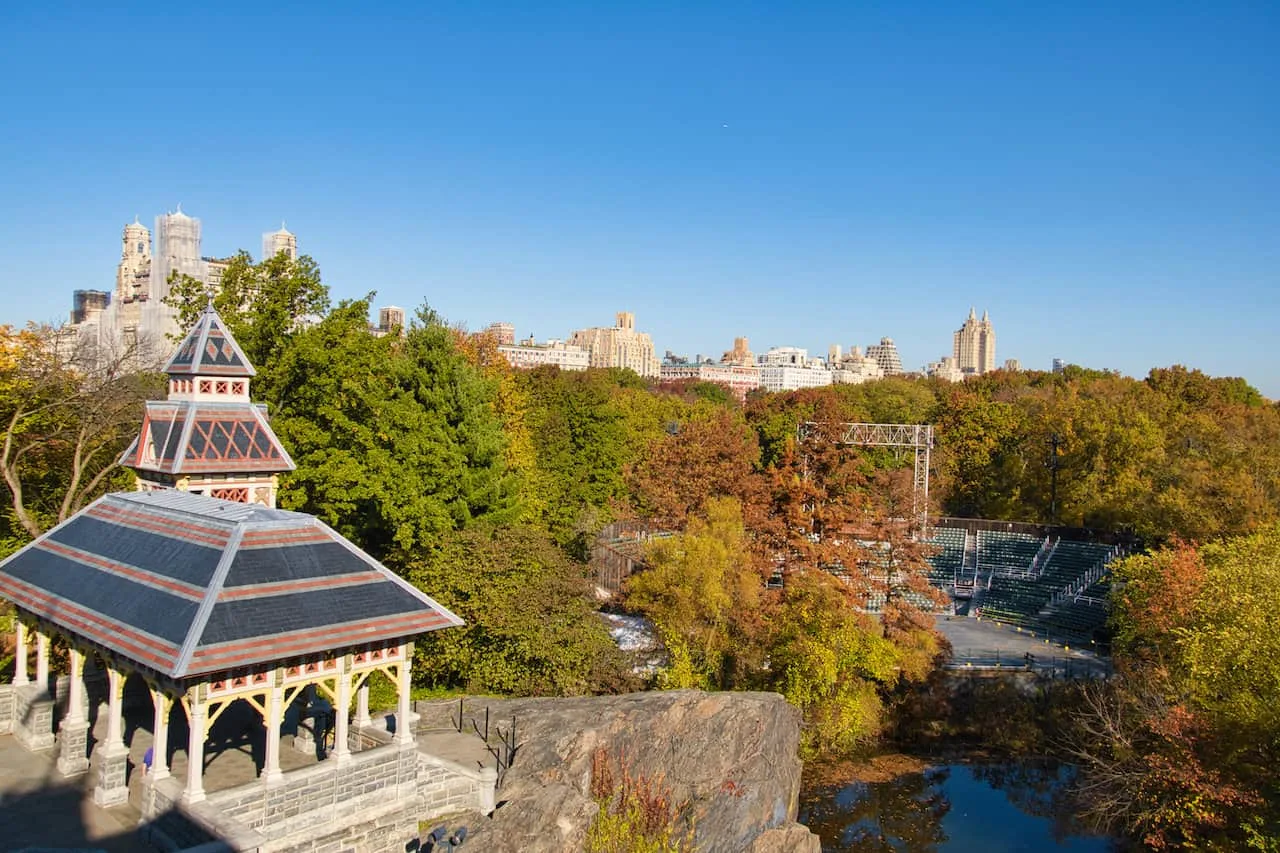 The Ramble: You can then descend from Belvedere Castle into the Ramble (different section than before), as you take in one of the best woodland areas of the park. Try and find your way to the Oak Bridge, where you will exit the the trees.
Hernshead Rocks: Just nearby the Oak Bridge you will find the Hernshead Rocks. From these rocks you will enjoy some of the best Central Park views.
Sheep Meadow: From there, you can continue south along the Lake, enjoy the view, and ultimately make your way to Sheep Meadow. This is one of the most open areas of the park, where people come to sit and relax.
You can finish up your time in Central Park here before heading to an exit that works best for you.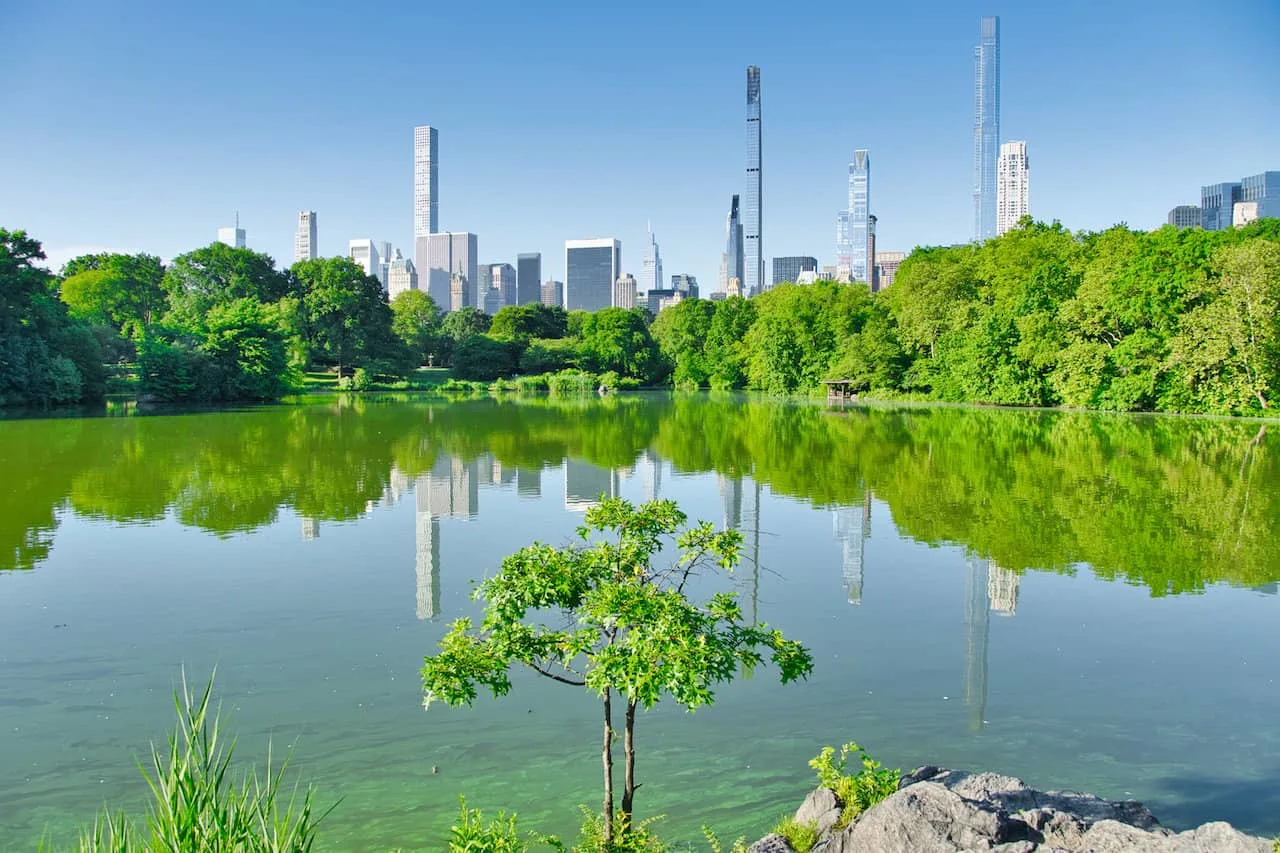 NYC Museum
So, while Central Park is sure to be a fun & active activity to take part of, you can split up your time in there by heading to a museum.
There are three major NYC museums that are located on the outskirts of the park. The Met, Guggenheim, and Museum of Natural History.
During your walk, you can decide to visit one or more of these museums before continuing on in the park.
The Met: the Metropolitan Museum of Art is the largest museum in the US with over 2 million pieces of art that represents over 5,000 years of history from around the world. There are many exhibitions to walk through all around the museum in addition to the rooftop garden.
Guggenheim: the Solomon R Guggenheim Museum is located just a few blocks north of the Met. Here you will find a beautifully designed building by Frank Lloyd Wright, filled with modern and contemporary art.
Museum of Natural History: located on the western side of the park is the American Museum of Natural History. Throughout the museum you will find exhibitions full of everything you could think of in the natural history landscape.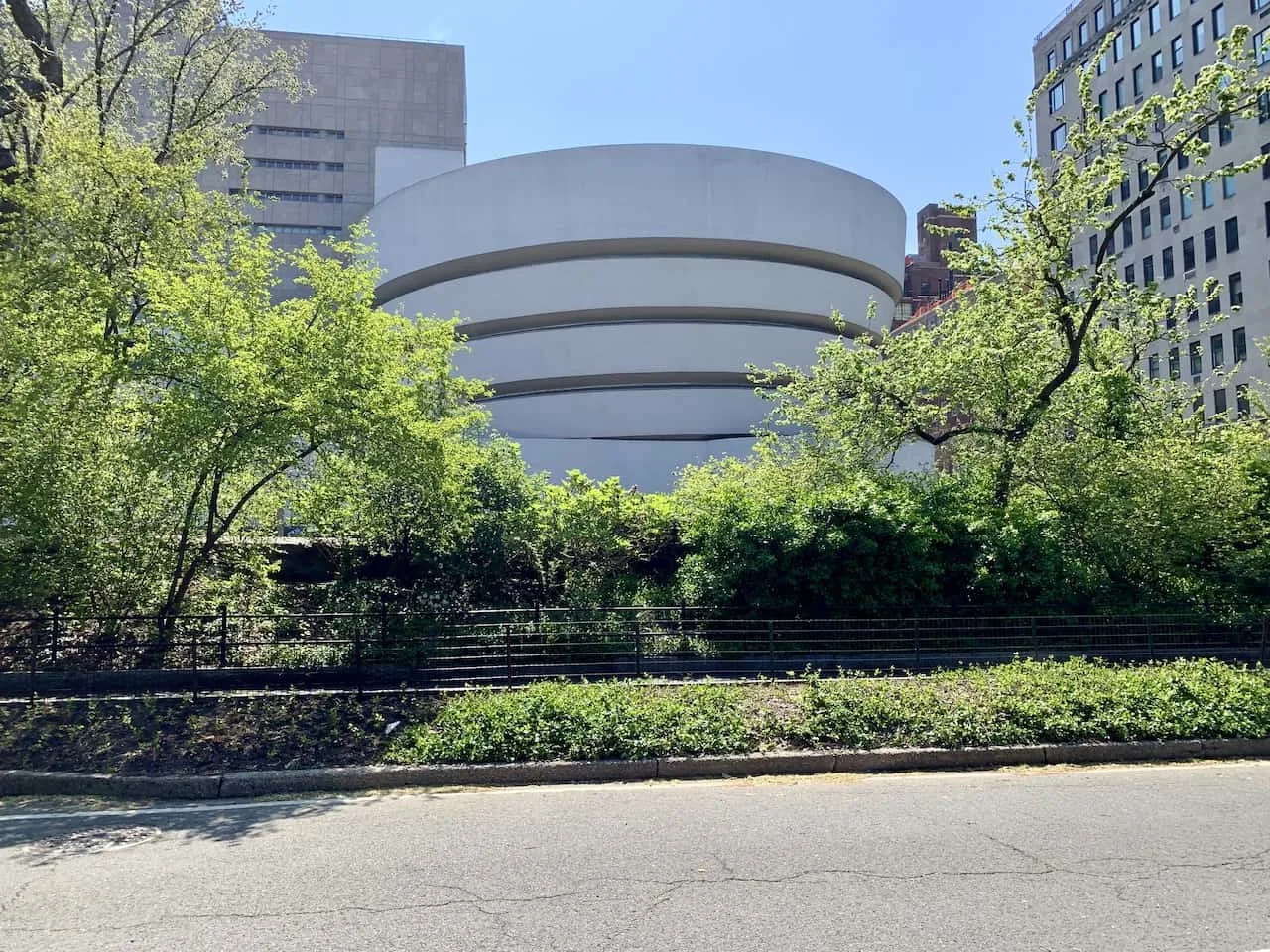 Observation Deck Sunset
What better way to end your first day in NYC than by spending an evening at an observation deck to view the city from above (one of my favorite things to do in NYC at night).
Depending on the time of year of your visit, sunset can be anywhere from 4:30PM to 9:00PM, so be sure to understand your timing.
While you can visit at a non sunset hour (either before or after), having the chance to see the sky brighten up over NYC would be my recommendation.
There are five observation decks to choose from in NYC:
The first four are located in the midtown area, while One World is all the way downtown.
If you do choose one in midtown like Top of the Rock, be sure to walk past Fifth Avenue, the St Patrick's Cathedral, and Rockefeller Center along the way.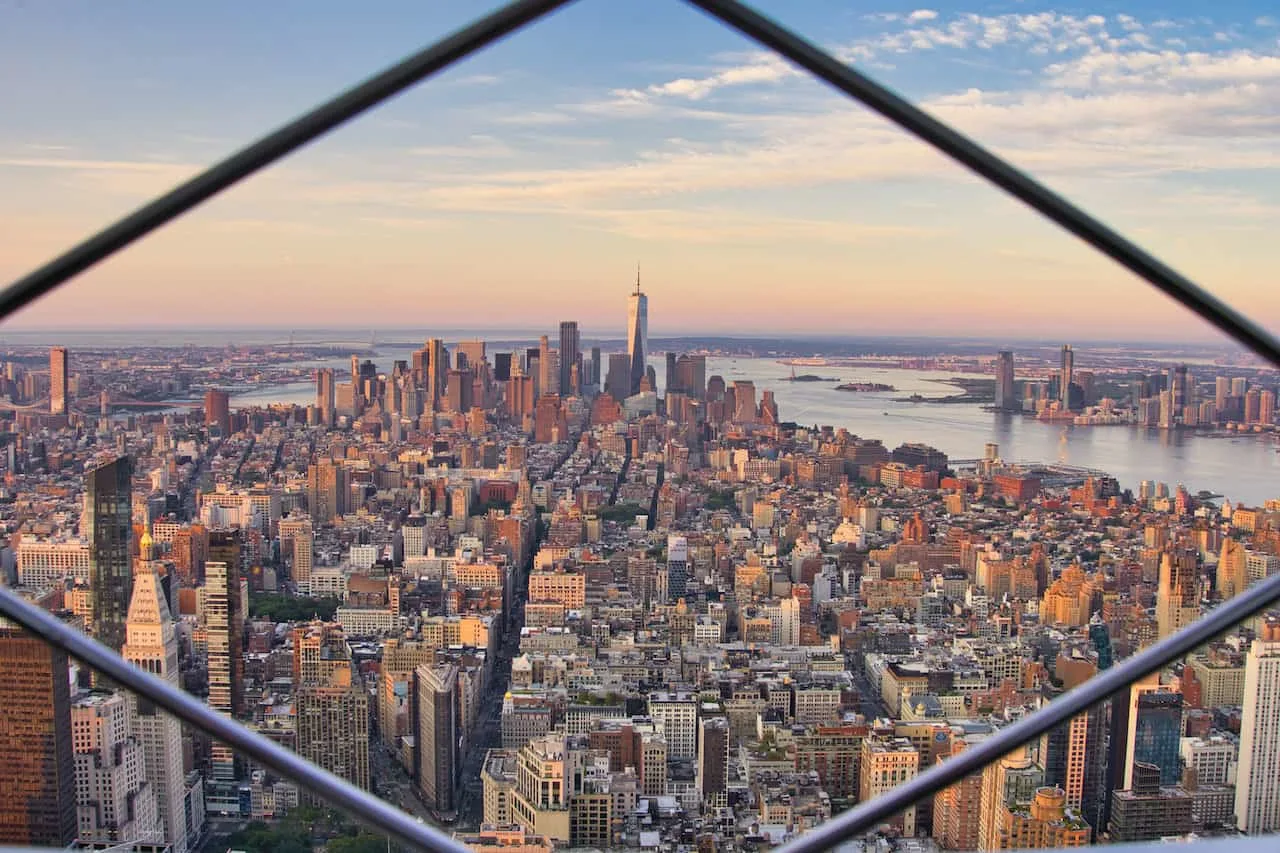 You can learn more about these observation decks in the Top of the Rock & One World Observatory reviews up on the site.
I also want to mention that the Empire State Building does offer select Saturday morning sunrise tours. I would highly recommend for those that want to see the city like few others get to experience.
And If you really want to get an elevated view, check out an NYC Helicopter tour that will take you high above the city and its top highlights.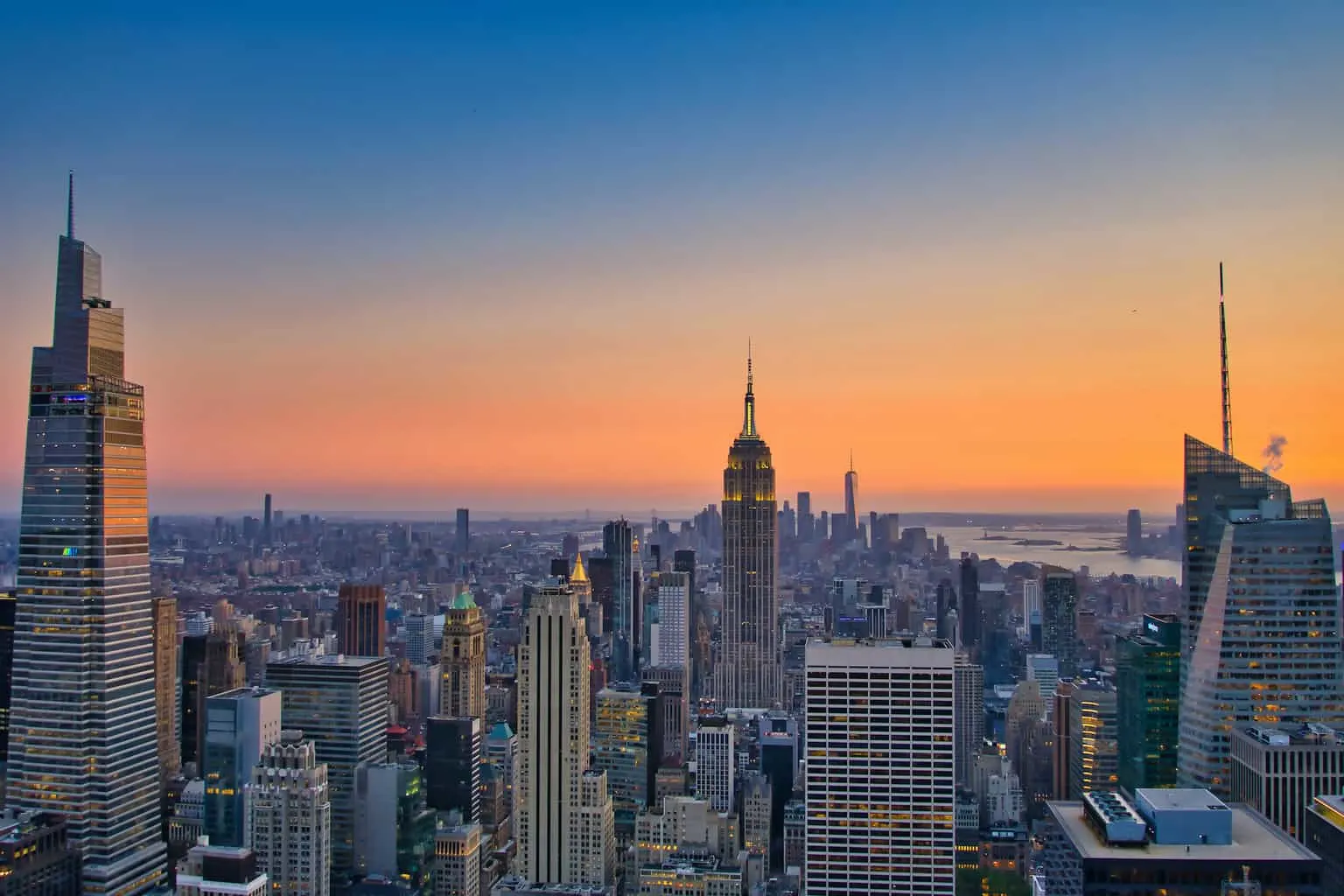 4) New York 7 Day Itinerary: Day 2
Next up during your 7 day New York City itinerary, you can take part of a walking tour that will take you through the heart of downtown Manhattan between Flatiron and Soho.
This can be done as a walking day, or you can decide to hop on a subway if you want to save some steps. Feel free to also just pick & choose the highlights you are most interested in along the way.
Madison Square Park & Flatiron Building
Start the day at Madison Square Park, which is located at the intersection of Broadway and 5th Avenue. While the park itself is just a few blocks long, it makes for a perfect morning stroll. During the Spring season, the trees & flowers really come to life with colors all around.
Just south of the park, is the famous Flatiron Building. For the past several years the building has been covered with scaffolding, so hopefully that comes down soon!
The triangular shaped building itself was built in 1902 and resembles an iron. The building was so iconic, that they eventually named the whole neighborhood after it years later.
Also, just nearby the park is the Eataly supermarket. It is more than just a supermarket though with restaurants (including a rooftop one), and plenty of variety all throughout.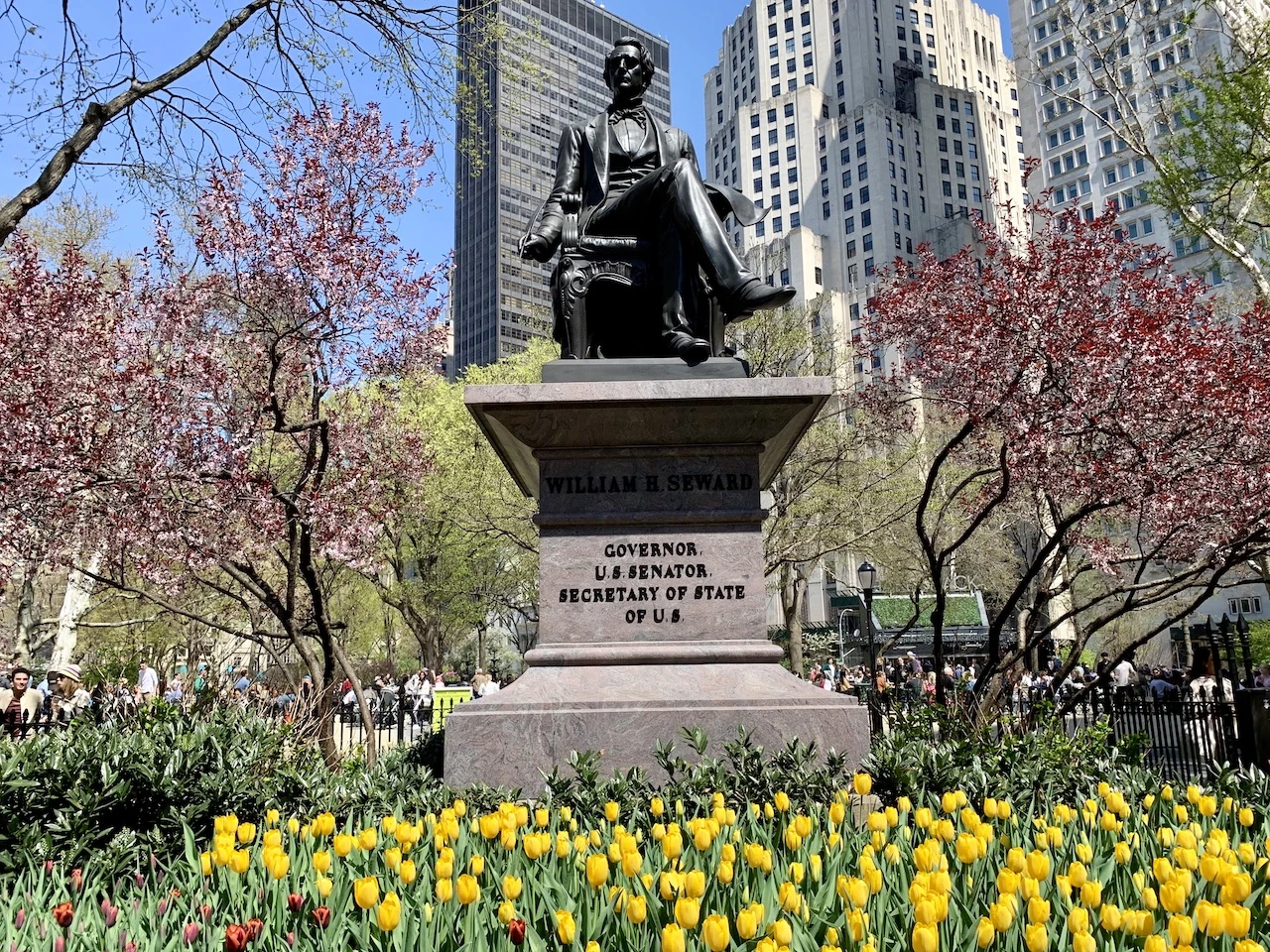 Union Square
If you continue southbound along Broadway, you will come across another small park at Union Square.
The area is most well known for its farmers market that takes place every Monday, Wednesday, Friday and Saturday year round.
Also lining its perimeter are artists, chess players, live music, and more!
If you want to get the viewpoint in the photo down below, head up to the top floor of the Burlington Coat Factory building. It is random but the views are worth it.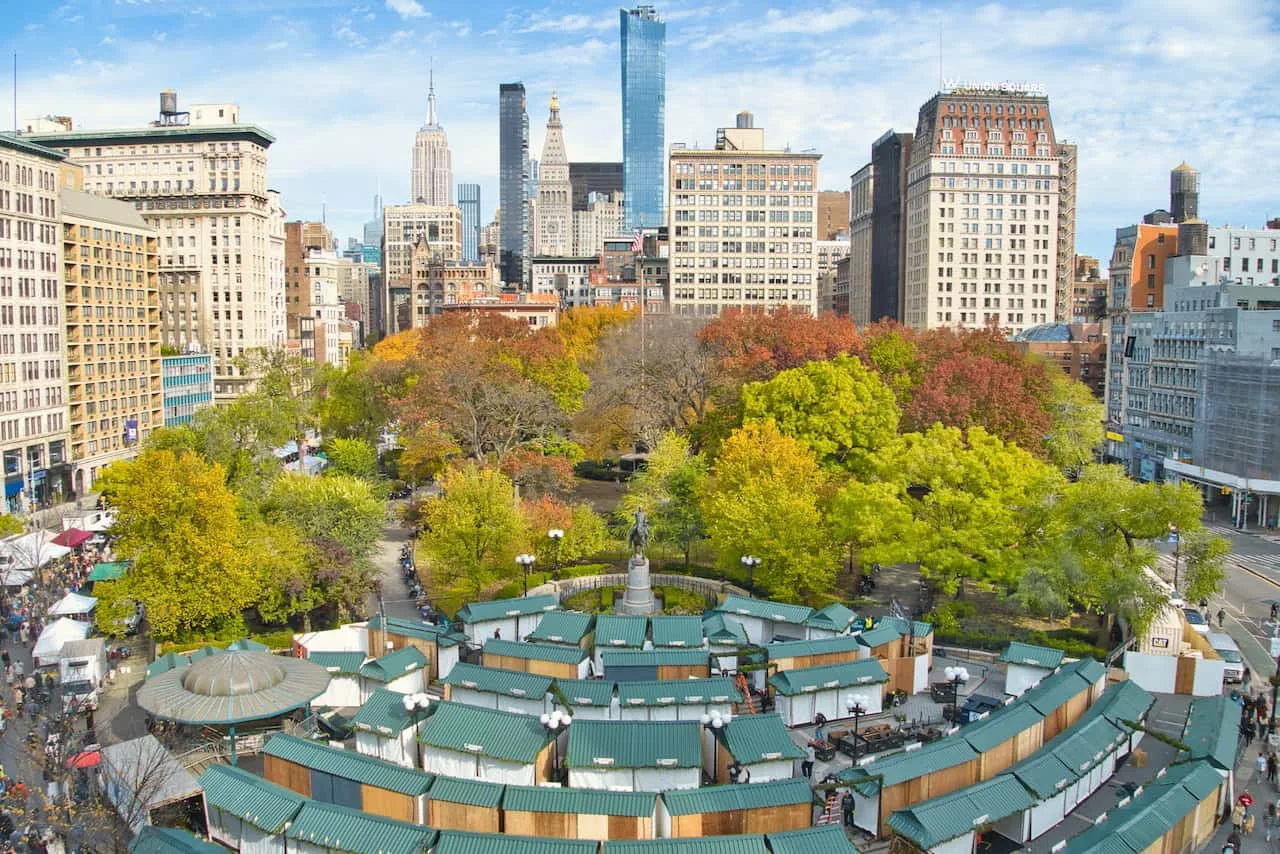 Washington Square Park
From Union Square you can walk down University Place or 5th Avenue until you reach Washington Square Park, part of Greenwich Village.
The village (as many call it) is known to be one of the best walking neighborhoods in NYC. You won't find many high-rise buildings, but rather townhouse filled streets to walk around.
Coffee shops, trendy bookstores, cool bars, and more line the streets of Greenwich Village.
At the center of Greenwich Village is Washington Square Park. This is by far the most happening and interesting part of downtown Manhattan in my opinion.
There is always something going on around Washington Square, as you get to enjoy the famous fountain and arch that call the park home.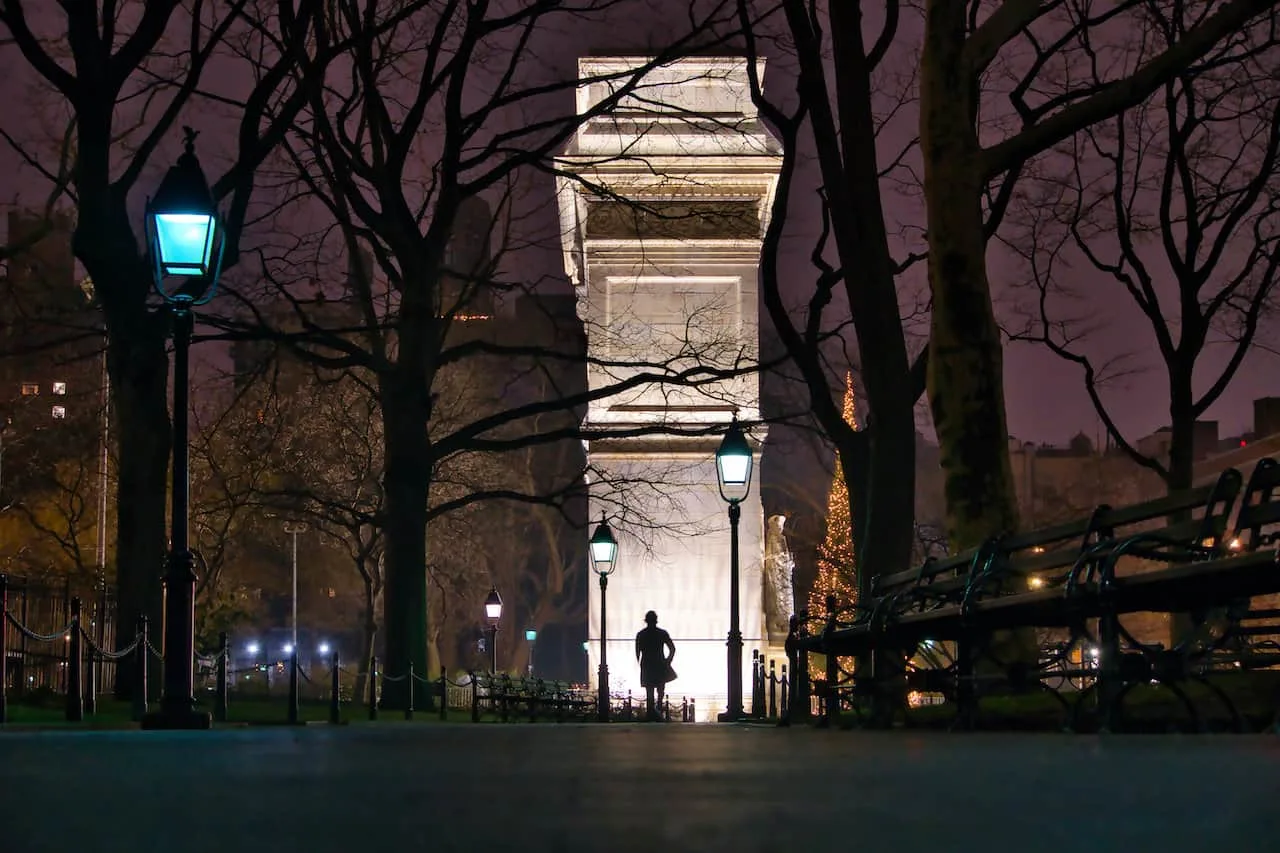 Stroll Around Greenwich Village
The Greenwich Village neighborhood stretches from Broadway on the east to the West Side Highway to the west, between Houston Street and 14th Street.
As mentioned, this is just a fantastic neighborhood to just walk around and enjoy. During a walk, be sure to have some of these spots on your radar:
Washington Mews Street
The "Friends" Apartment Building
Carrie Bradshaw's Apartment
Walk Along Bleeker & MacDougal Streets
Stonewall Inn
Visit an NYC bookstore (like Three Live & Co)
Meatpacking District
One of the best pizza spots in the city is located here as well – John's of Bleeker, if you are up for a slice.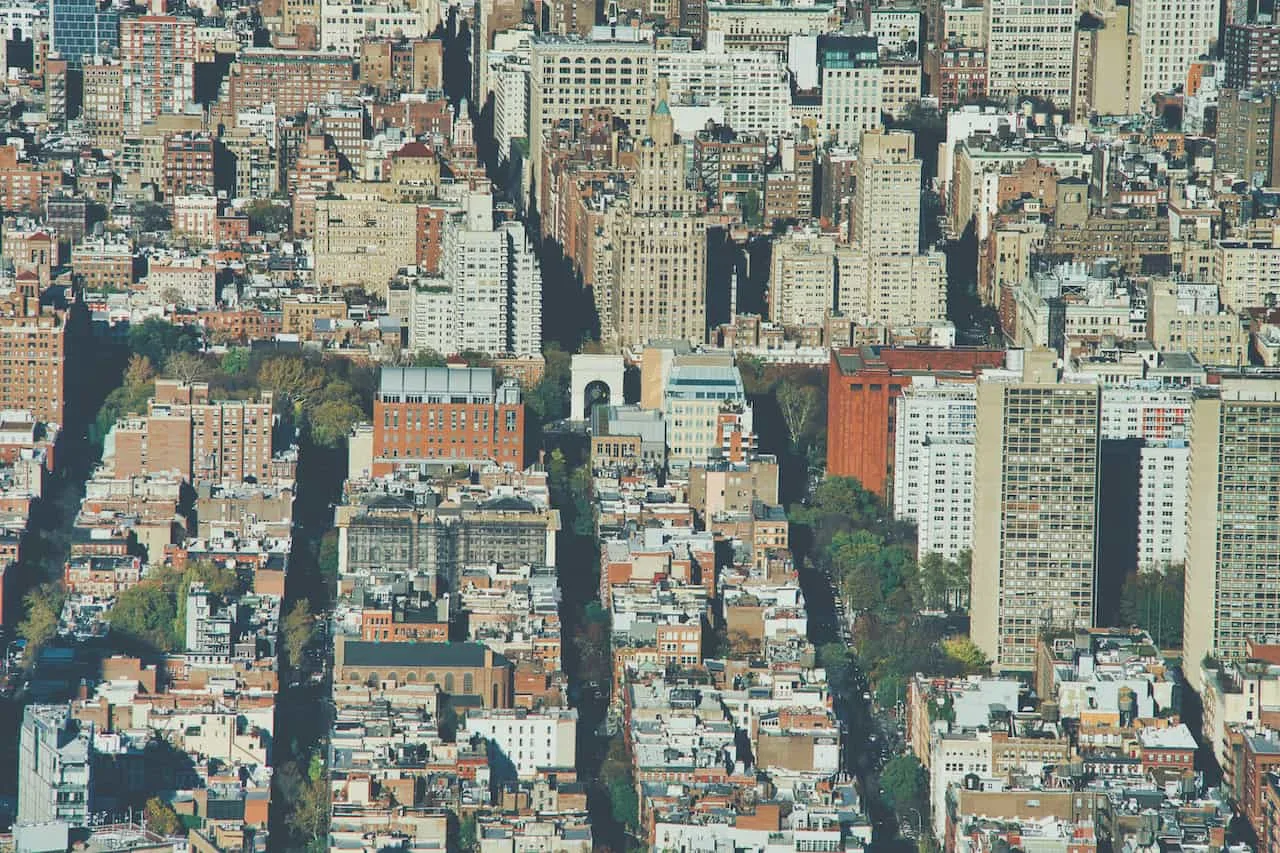 Soho Shopping
As you walk southbound through Greenwich Village, you will cross over Houston Street and be welcomed to the Soho neighborhood (Soho = South of Houston).
When it comes to shopping in NYC, this is the place to be. You will come across stores in all shapes and sizes throughout the neighborhood and its many streets.
Just neighboring Soho, you will also find Chinatown. This is a great place to walk around and explore (and you are sure to find plenty of delicious food here too!)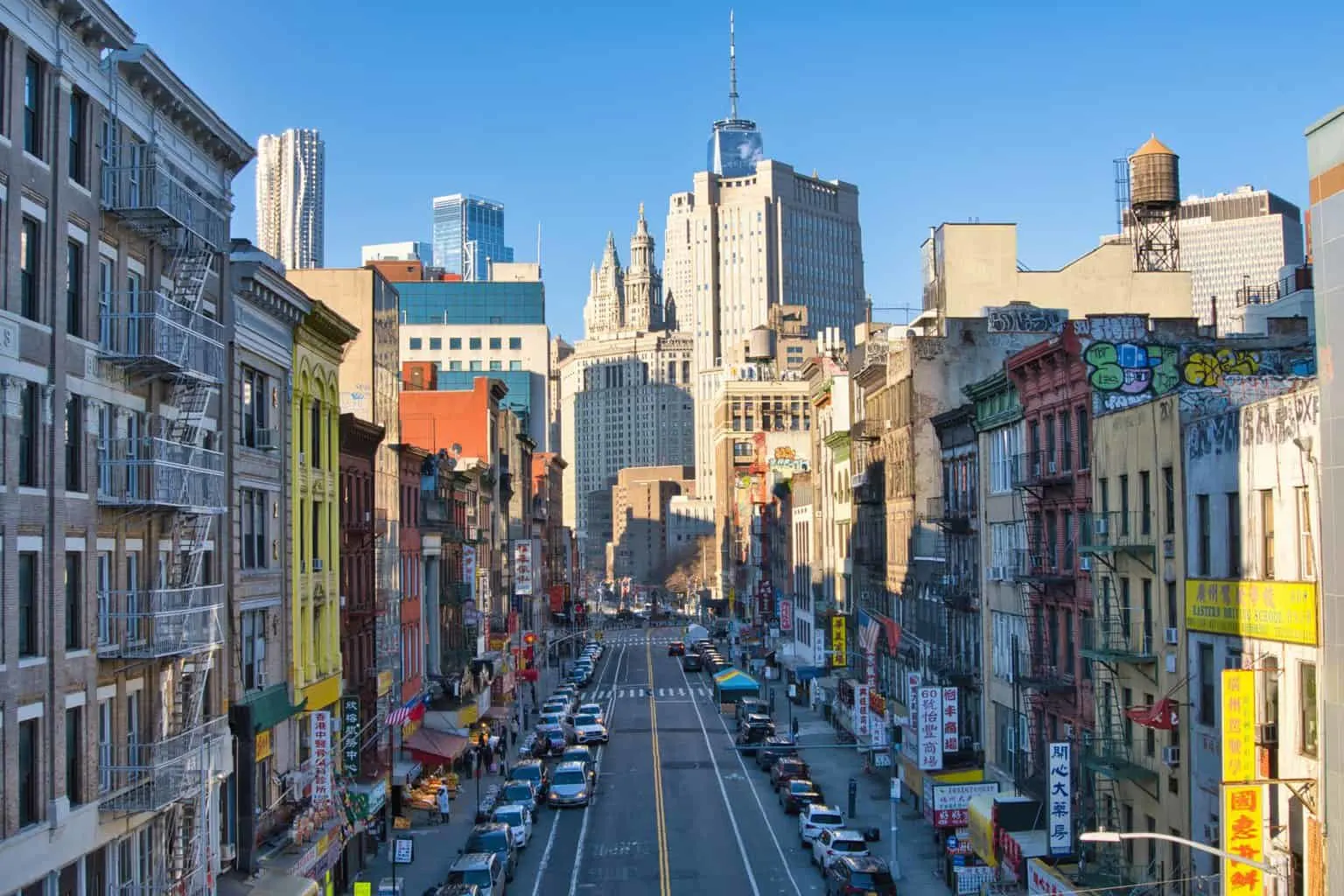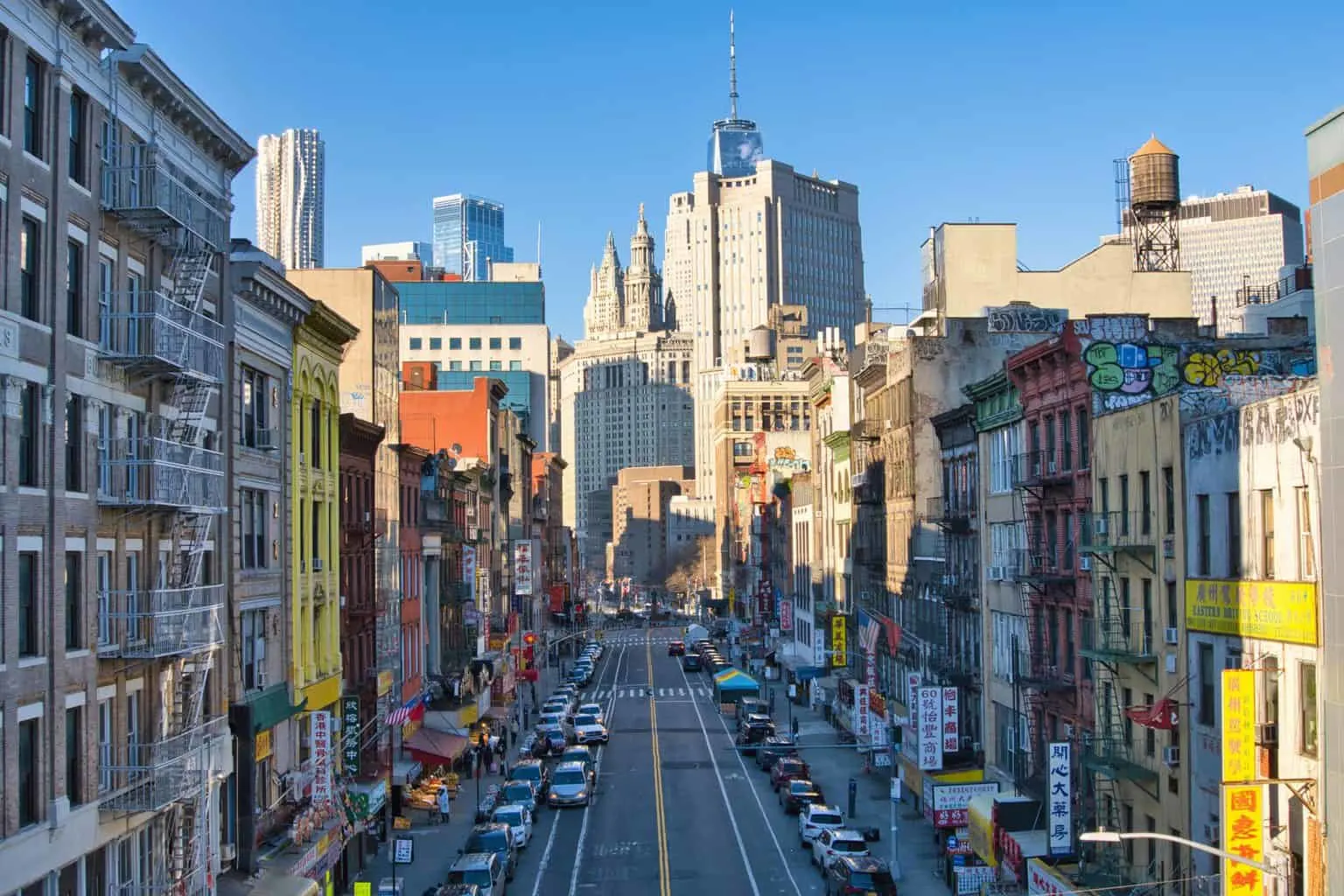 Times Square & Broadway
After a full day of wandering around downtown, you can head back to your hotel before going out for the night to Times Square (you can really add this onto any day of the itinerary).
While I am not the biggest fan of Times Square, I can admit that during the evening time, the bright lights of the square is quite the unique place to experience.
Times Square is full of billboards, lights, restaurants, shops, characters, and plenty more. It can be a pretty overwhelming experience for some.
One of the best vantage points from Times Square is the staircase above the TKTS office, where you will find a large staircase/sitting area.
Before or after your time at Times Square, you can opt to head to a Broadway show (if you are interested in it). There can be nearly 50 shows going on during all nights of the week.
Broadway Ticket Tips
TKTS – speaking of the TKTS steps, you will find a ticket window there that offers major discounts for same day (and next day matinee) tickets.
Lottery – if you don't want to wait in line, you can give the Broadway lottery a try for select shows. These usually open up the day prior to the show and will get you steeply discounted tickets.
On the other hand, you can always just go the standard way and buy tickets through the box office or Ticketmaster to guarantee your show and time.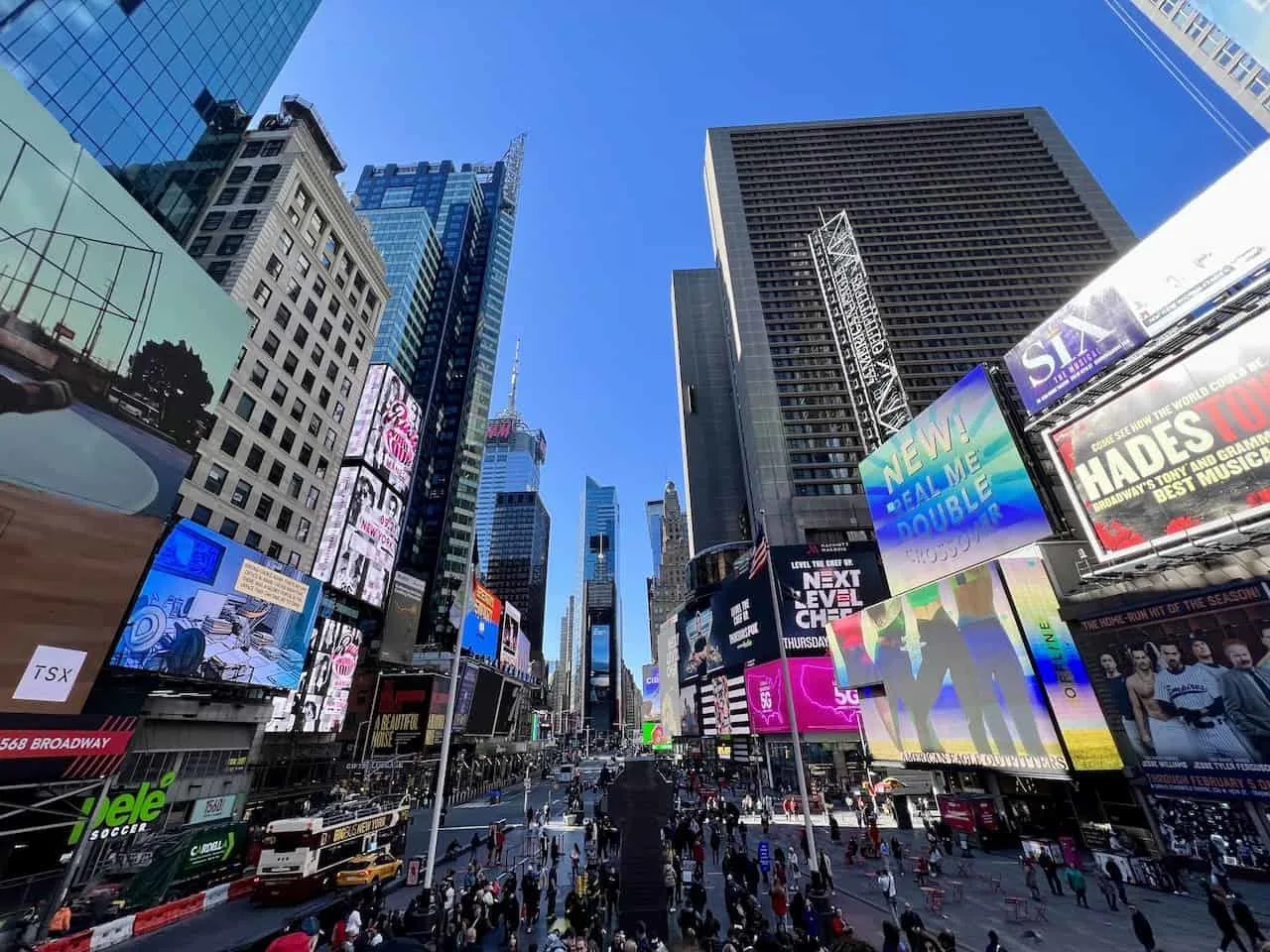 5) New York 7 Day Itinerary: Day 3
Day 3 in NYC is going to take you all along the west side of Manhattan as you visit some top spots nearby the Hudson River.
Hudson Yards & The Vessel
You can start the day at Hudson Yards, one of the newest developments in NYC. The area has been completely rejuvenated after years of construction, with many glass high-rises throughout.
At Hudson Yards, you will also find the Edge, which you may or may not have visited earlier on. I wouldn't say you need to visit on day 3 if you already went up to an observatory, but that can be up to you.
Nearby is the Hudson Yards mall, and just outside you will find the one of the main architectural highlights – The Vessel. The structure is made up of 154 interconnecting staircases that offer various views of the city all around.
However, at the moment, the staircases are closed – you can only visit the base of the Vessel. It is still worth the quick stop in my opinion (and hopefully the remainder of it opens up soon!).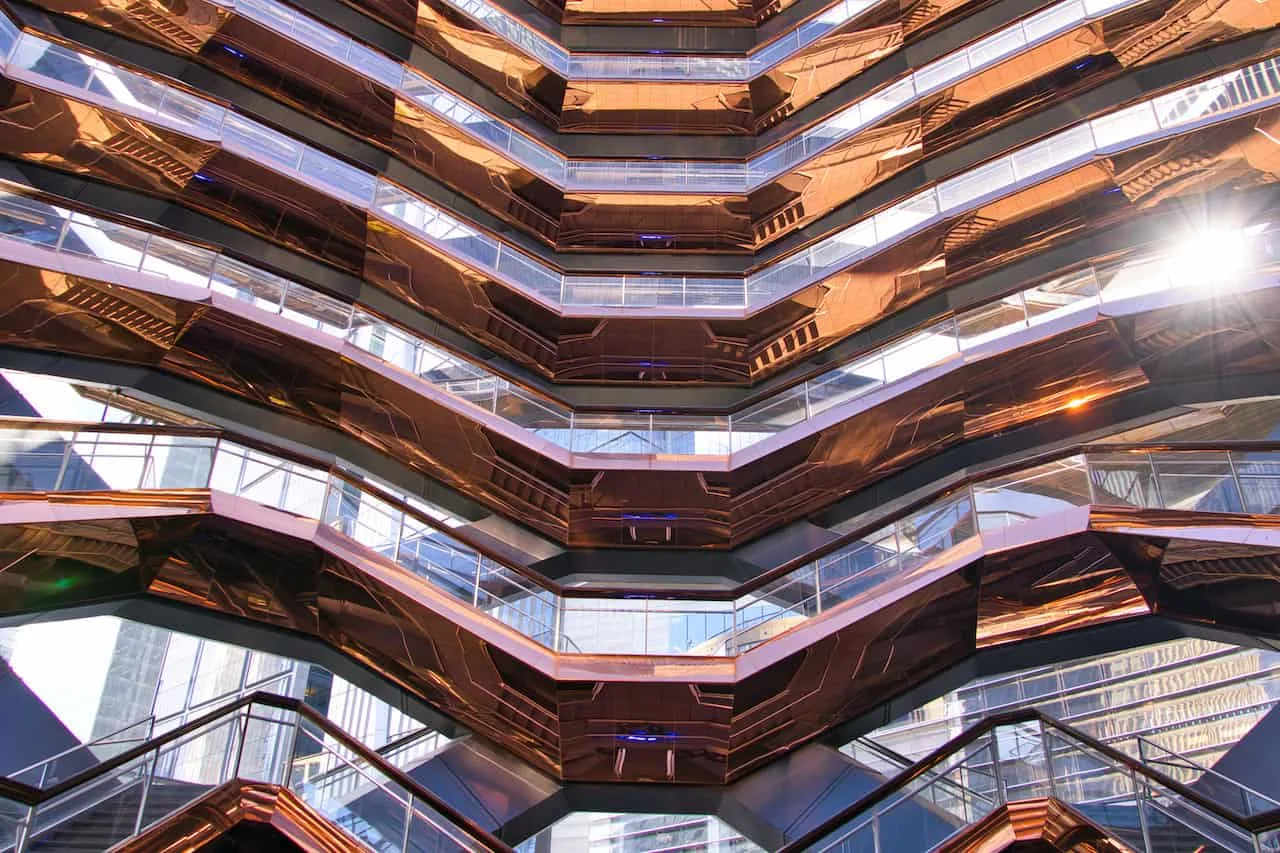 High Line
Once you have had some time exploring the Hudson yards area, you can then make your way southbound, where you will find an entrance to the The High Line.
What used to be an elevated train line called the West Side Elevated Line, is now a walking path with plants, flowers, artwork, sitting areas, views and more.
You can enter on 34th Street (north of the Vessel), or follow the pathway directly south of the Vessel that starts at 30th Street.
From Hudson Yards, the High Line runs all the way down to 14th Street as you get to enjoy this elevated pathway, with views of the city, Hudson River, and some great architecture all around.
Once at 14th Street, head down the main staircase back to street level.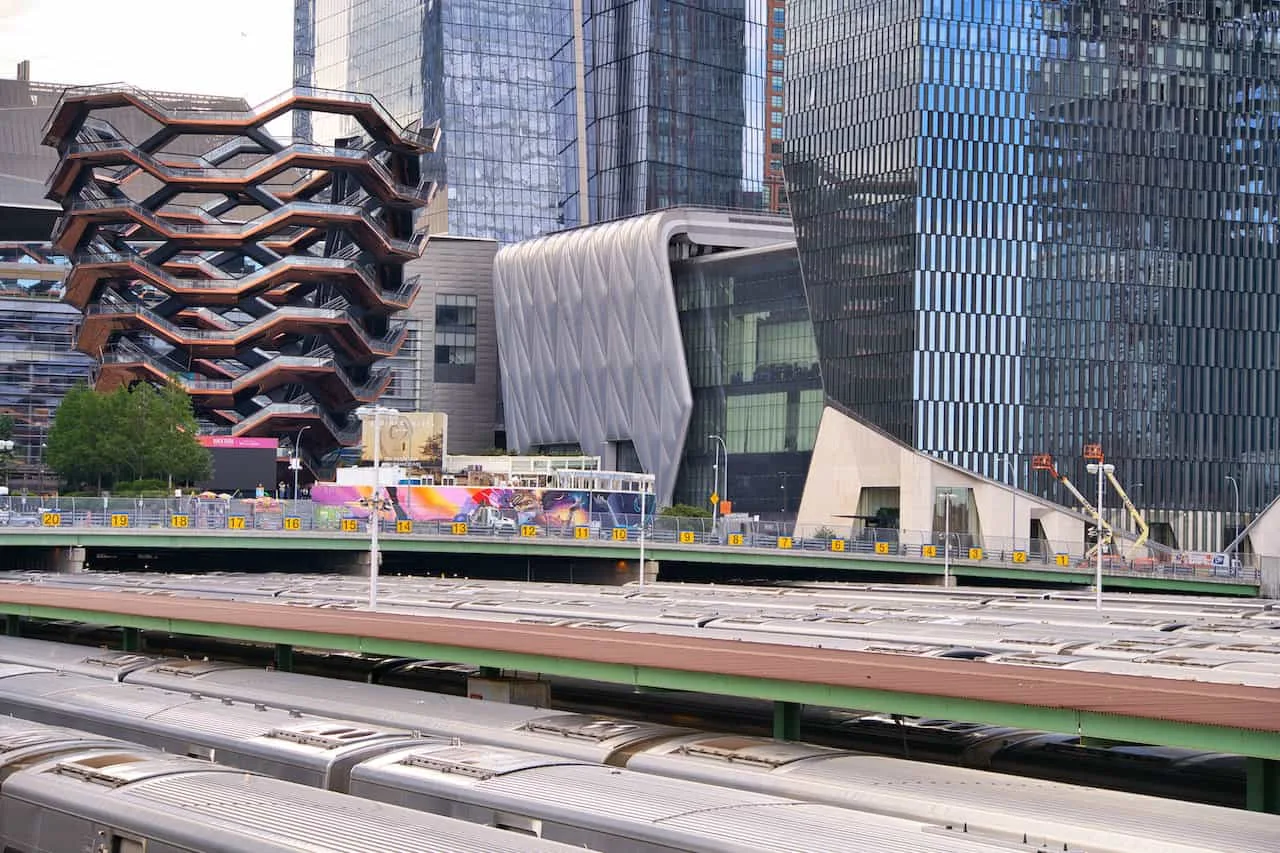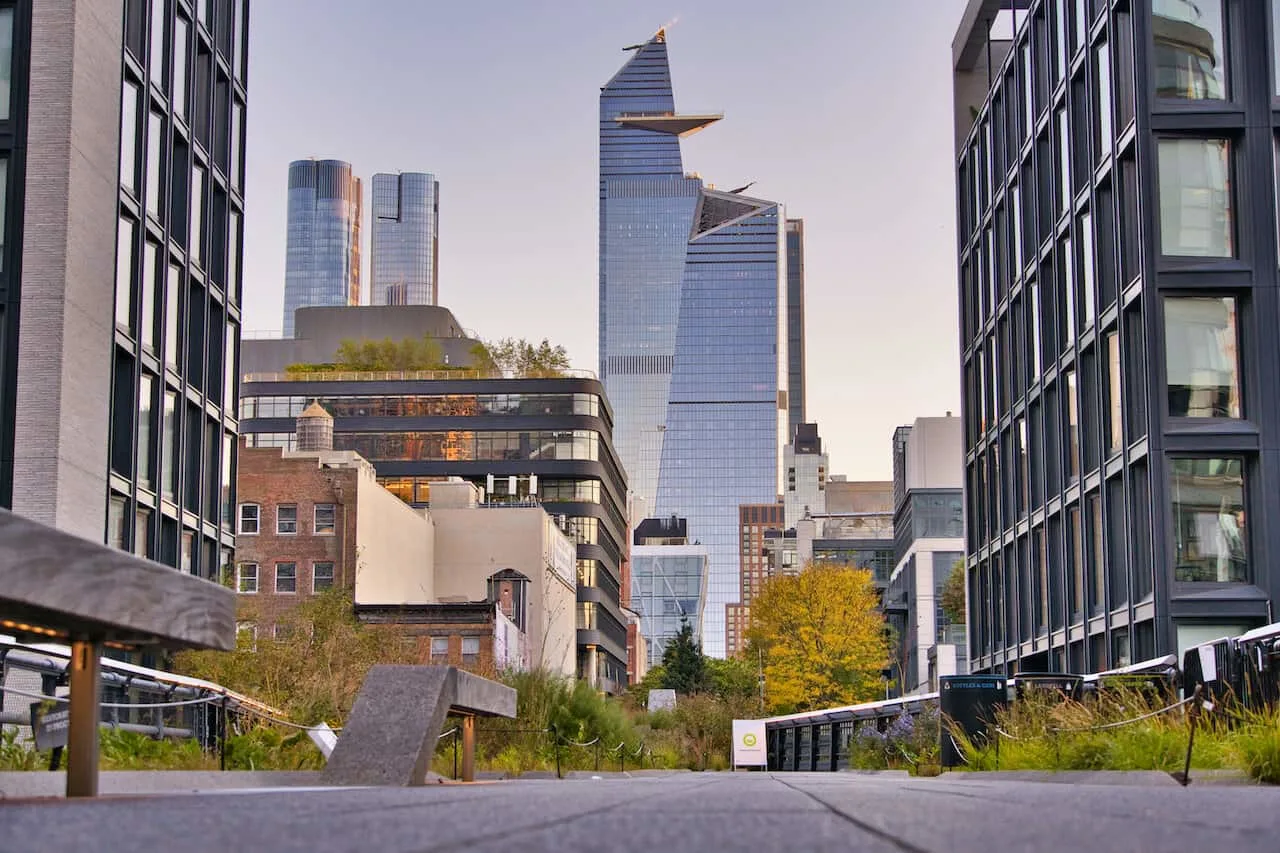 Chelsea Market
After a morning of exploring, it is time for some food options. What better place to visit than the nearby Chelsea Market. Here you will find nearly 50 different options spread across multiple floors.
The great thing about a place like Chelsea Market is that there will be something for everyone here. So, you can make your way to a few different spots to ensure your party is well fed.
Pier 57
Once all done with your time at the market, make your way towards the Hudson River. There you will come across Hudson River Park. While the park runs from 59th Street down to Battery Park, you will have the chance to walk along some of the best parts of it from 14th Street southbound.
But before you start the walk down, you have to make your way up to the Pier 57 Rooftop Park.
The rooftop park is the largest outdoor public rooftop park in NYC and offers some of the best views you can ask for.
Once you enter, you will find a bi-level rooftop with lawns, seating areas, and viewpoints in each direction. Out in front of you will be Little Island, the Empire State Building, One World Trade, and the rest of the downtown Manhattan skyline.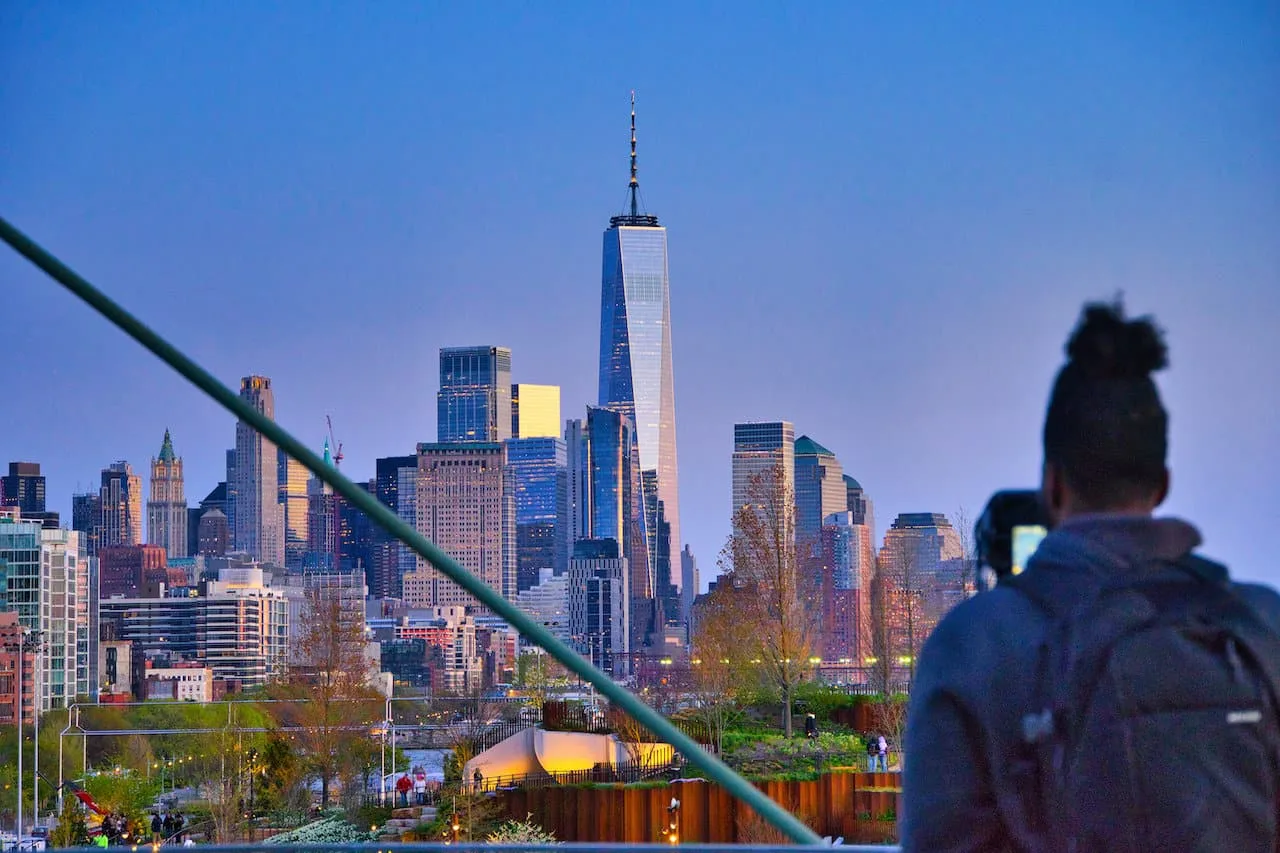 Hudson River Park
After taking in the view from above, you can now walk 1.5 miles southbound to Battery Park along Hudson River Park. When it comes to river walks in Manhattan, this is by far my favorite one to take part of.
Throughout the walk, you will consistently have views of the downtown skyline, Hudson River, and even the Statue of Liberty out front.
In addition to the views, you will find several other piers along the way such as Little Island and Pier 26. These piers have parks, sitting areas, sports fields, and more to enjoy.
Insider Tip: Pier 34 is just a boardwalk, but when it comes to unobstructed views of downtown Manhattan, I believe it is one of the top spots. It is home to the Holland Tunnel Ventilation Shaft (which connects to the Jersey City waterfront).
Once you reach the end of the park, you will be welcomed to Brookfield Place. Feel free to take a break here, have some food at the Hudson Eats food hall, and sit on the riverside.
You can even walk from Brookfield Place down into the Oculus, which is part transportation hub, part mall. It makes for one of the best architectural structures in the city.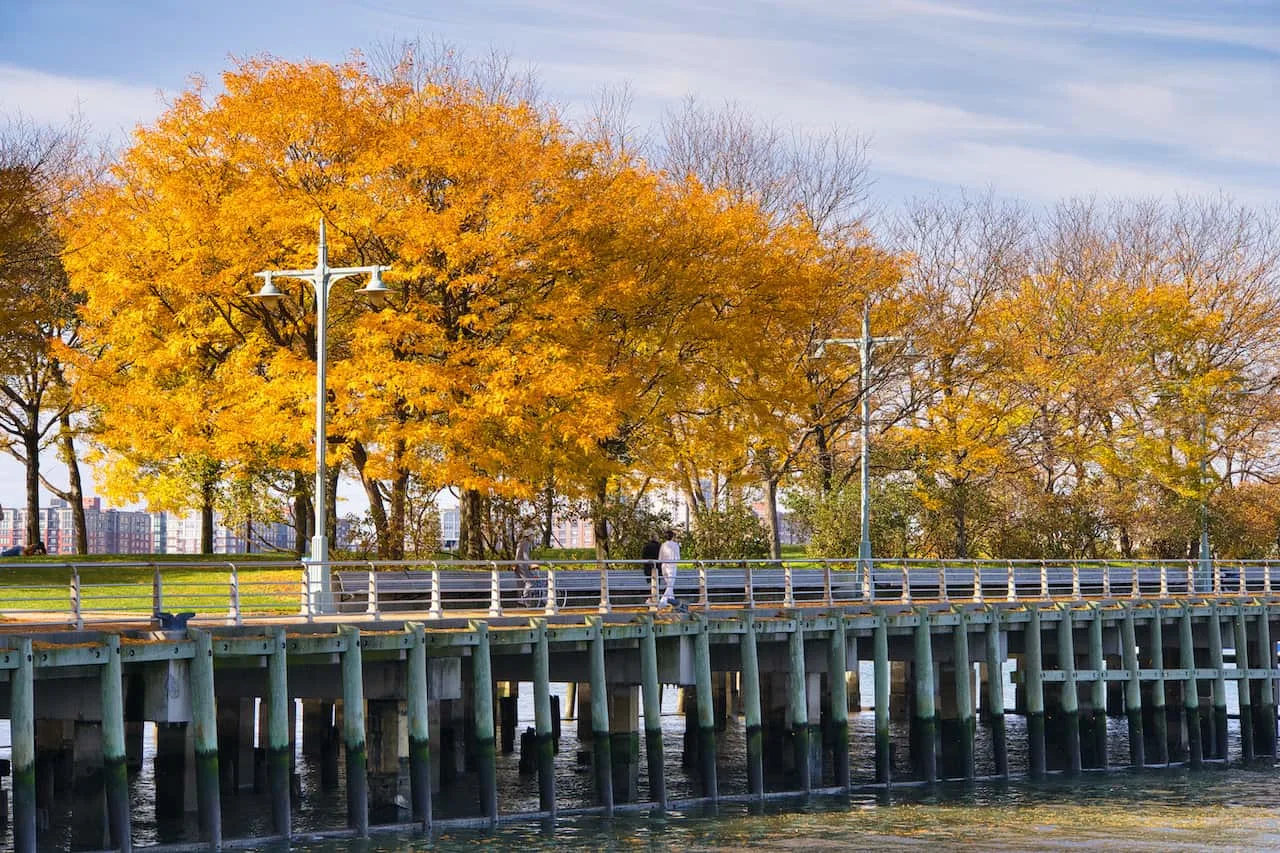 6) New York 7 Day Itinerary: Day 4
Day 4 is going to be a fun one as you walk along multiple bridges and explore the borough of Brooklyn for the first time. The day will start near the Manhattan Bridge entrance (on the Manhattan side), so make your way there and be on your way.
Manhattan Bridge
When most people think about bridge walks in NYC, the Brooklyn Bridge is the first that comes to mind. But don't forget about the Manhattan Bridge either!
When it comes to views in NYC, the pedestrian walkway along the southern part of the Manahattan Bridge is one of the best spots in the city.
The main reason is that you actually get views of the Brooklyn Bridge from the Manhattan Bridge. In addition, the downtown Manhattan skyline, Brooklyn Bridge Park, and more will be in view from the path.
All throughout the walkway, you will get some very unique New York photo spots, that are just not available anywhere else.
While the walkway itself may not be as scenic as the Brooklyn Bridge, the bridge makes up for it with those panoramas.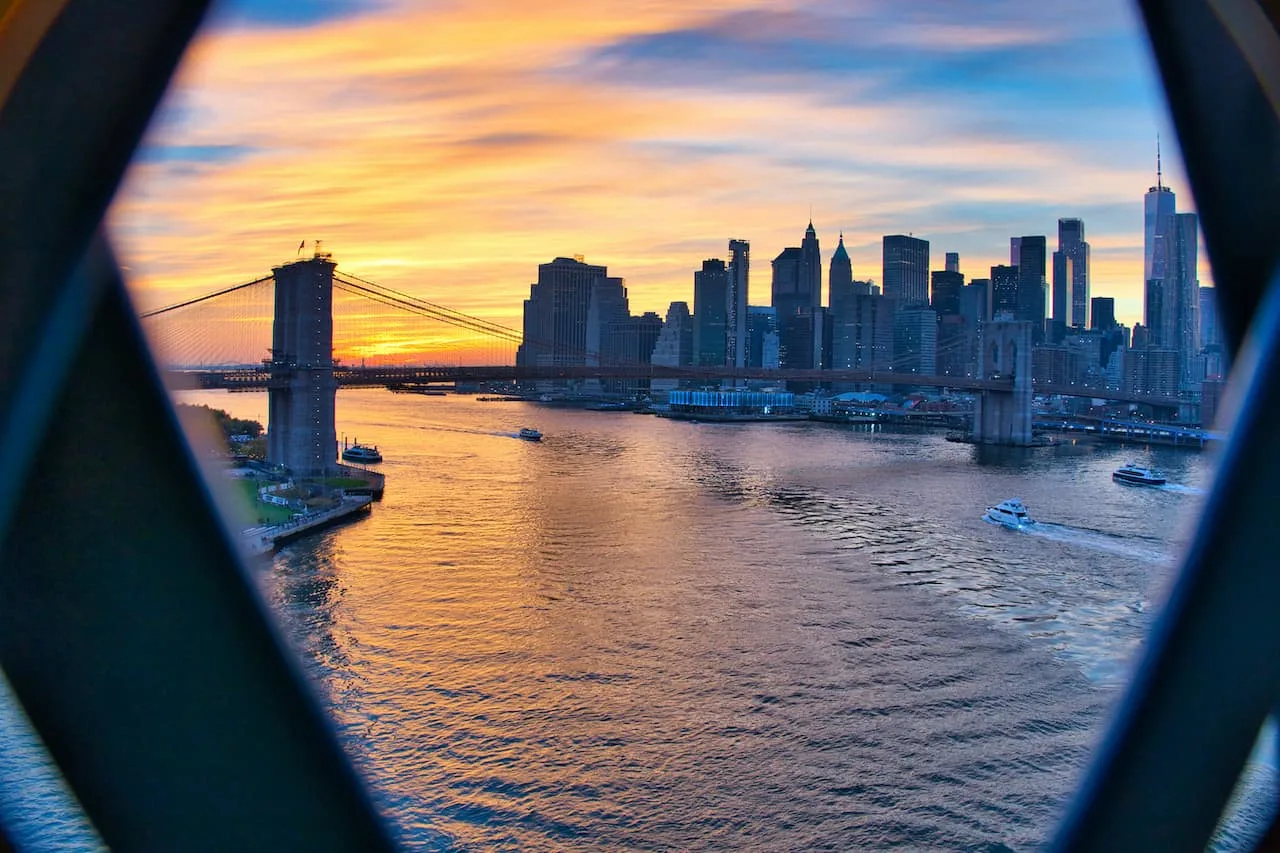 Brooklyn Bridge Park
Once you get off of the Manhattan Bridge, you will need to walk 10 minutes towards the waterfront, where you will reach the far northern point of Brooklyn Bridge Park.
For over a mile along the Dumbo and Brooklyn Heights waterfront you will find Brooklyn Bridge Park. Throughout the park, there are lawns, seating areas, piers, sports fields, restaurants, and plenty of NYC skyline views.
As you walk along the waterfront, be on the lookout for some of Brooklyn Bridge Park's top highlights. From north to south, you can visit the following spots:
John Street Park: great views of the Manhattan & Brooklyn Bridges
Main Street Park: large lawn area with views of the Brooklyn Bridge & skyline
Pebble Beach: small beach with sitting area (best for sunset)
Time Out Market: food hall with rooftop viewing area
Jane's Carousel and Empire Fulton Ferry: carousel and lawn area
Emily Warren Roebling Plaza: open plaza under the Brooklyn Bridge
Pier 1 / Old Pier 1: lawn area & beautiful views
Pier 2: several sport fields & courts
Pier 3: mostly a lawn area for relaxing
Pier 4: small beach & kayaking launch point
Pier 5: soccer fields
Pier 6: lawn area & volleyball courts
Depending on what you are most interested in, you can pick & choose what stops you make along the way.
In my opinion, the area between John Street Park and the Old Pier 1, offers some of the best of the best. Of course, you can continue further southbound to explore the other piers as well.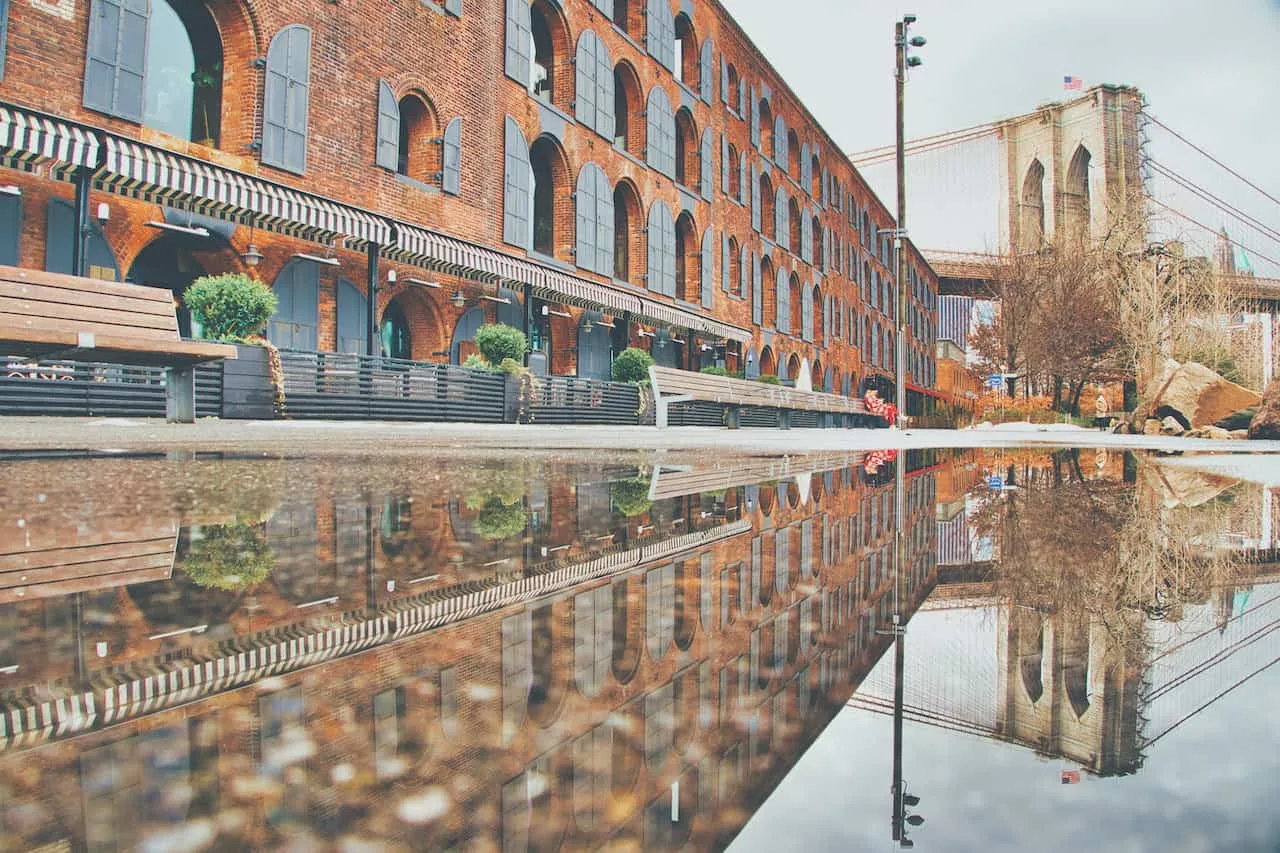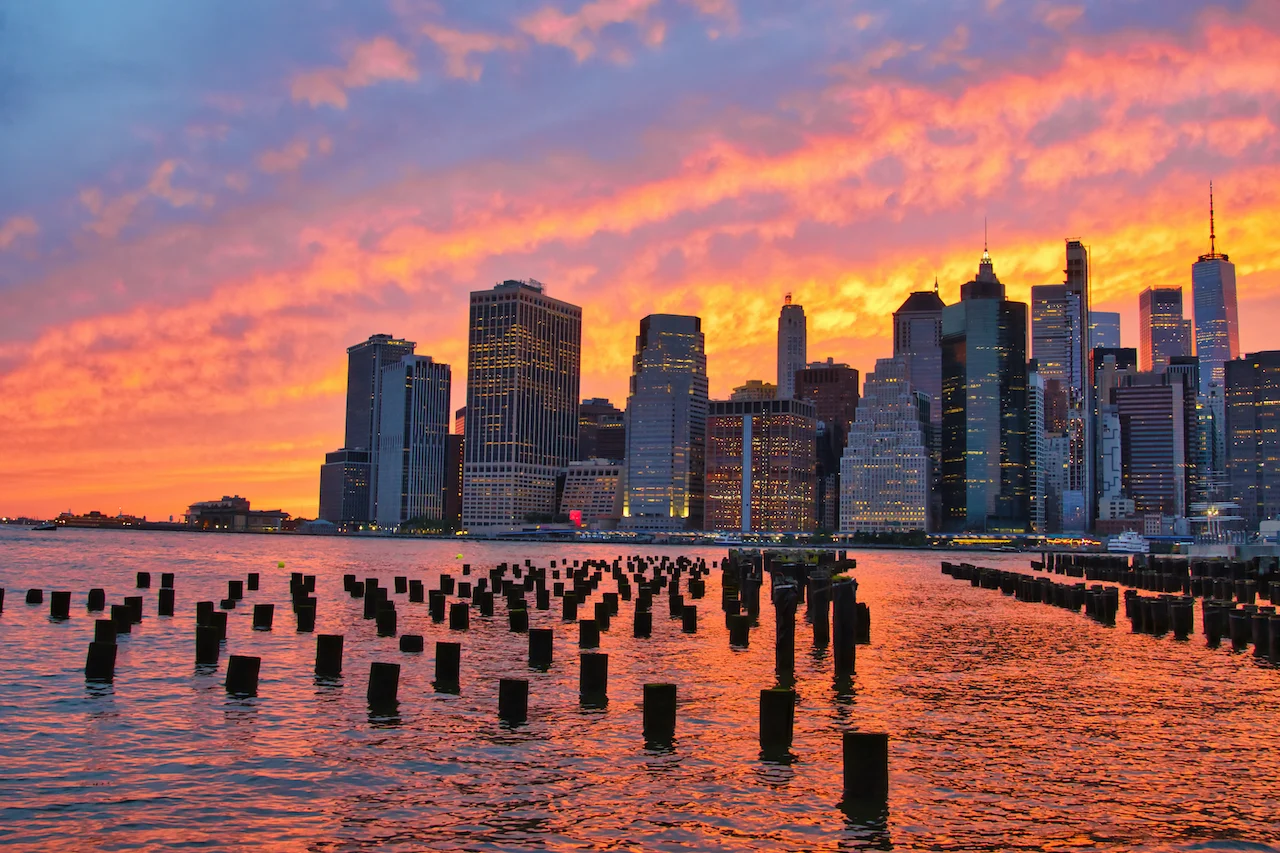 Manhattan Bridge Dumbo View
As you are walking through Brooklyn Bridge Park, you can make the quick detour to the famous Manhattan Bridge view spot.
This cobble stone street has become one of the most famous photo spots in the entire city. With the red brick buildings on either side, the Manhattan Bridge perfectly aligned in the center, and the Empire State Building framed just underneath the bridge, it is easy to see why it is so popular.
You can take a quick detour from Pebble Beach to the view spot, before heading back into the park.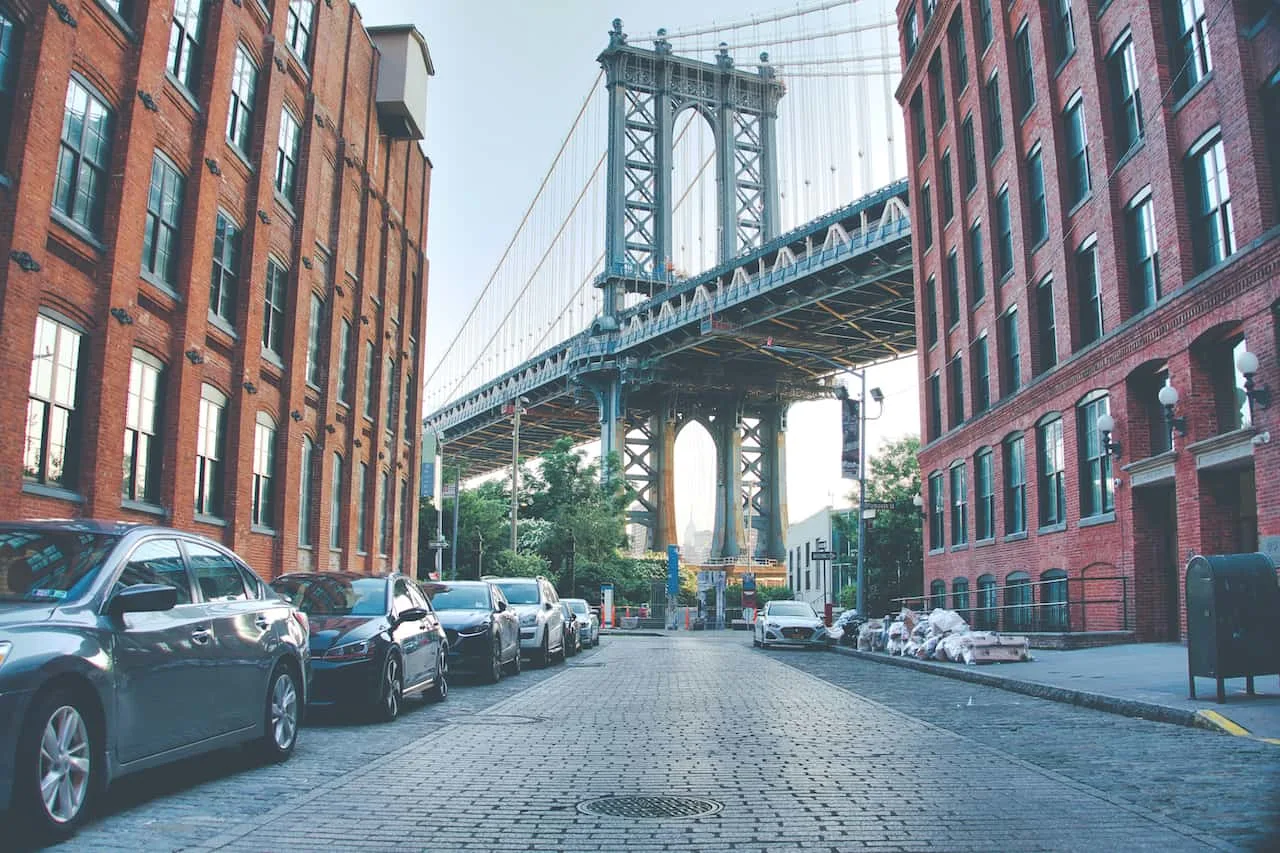 Squibb Park Bridge
While the waterfront is beautiful to walk along, it is also nice to take in some views from above. As you pass by Pier 1, there will be a metal walkway that makes its way up the Squibb Park Bridge.
You can head up the staircase and onto the bridge, where you will get some great photo spots from above.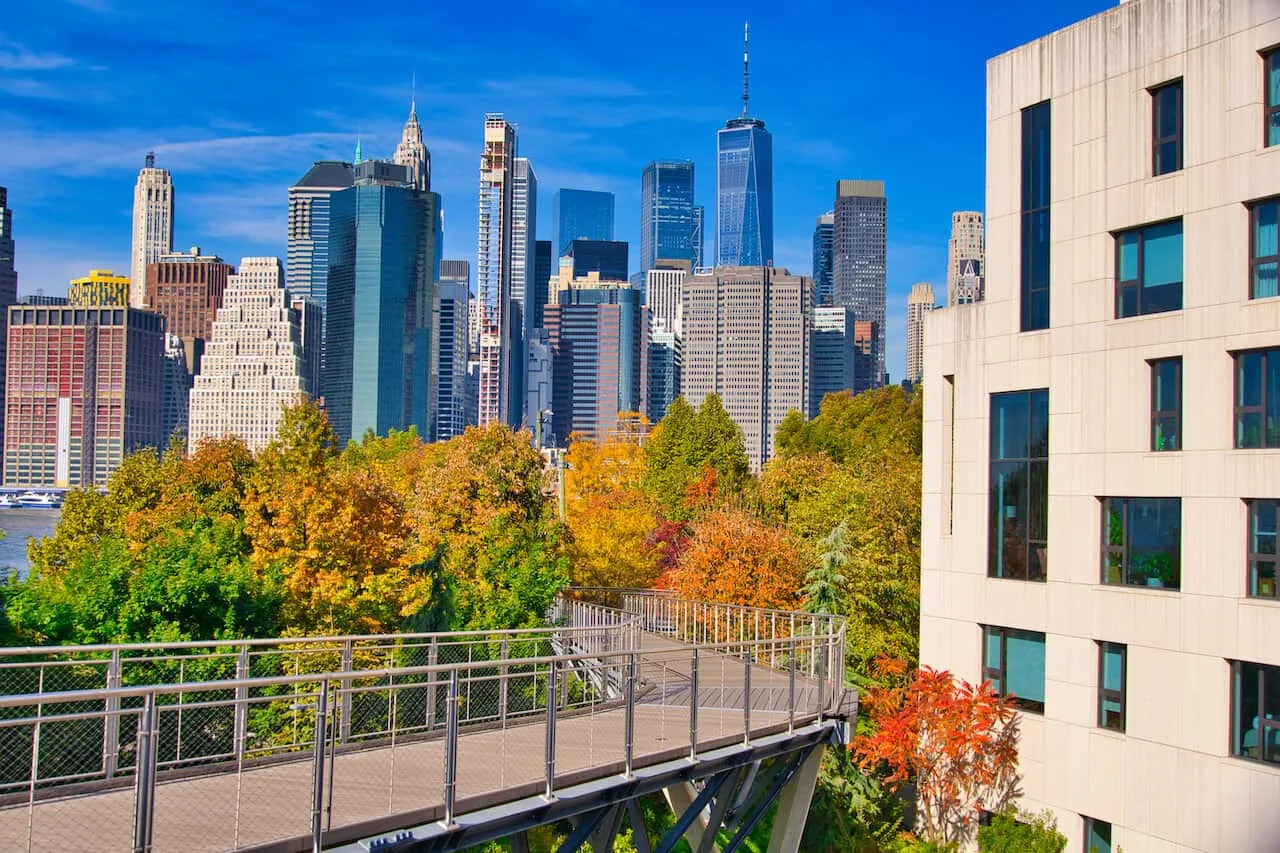 Brooklyn Heights Promenade
Once you reach the top of the Squibb Bridge, you will be in the Brooklyn Heights neighborhood. Continue southbound where you will find the Brooklyn Heights Promenade.
While Brooklyn Bridge Park is located right along the riverside, the promenade is set back and elevated over the park. This vantage point gives you a whole new angle of the park, river, skyline and bridges.
While it is a short walkway, it does give some of the best views of the Brooklyn Bridge.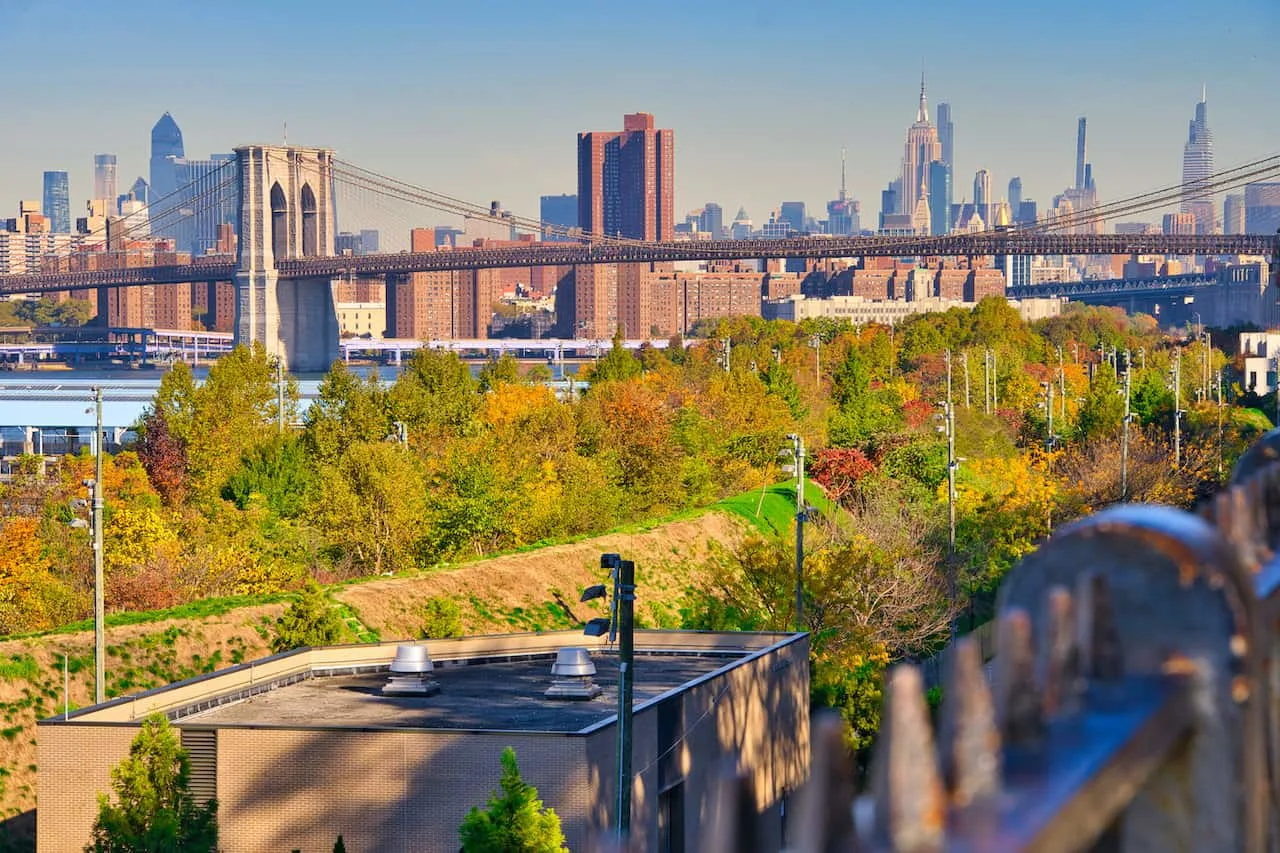 Explore Dumbo
At some point during or after your time in Brooklyn Bridge Park, you can grab some food nearby. There are restaurants and fast casual options along the waterfront, or further inland around the Dumbo neighborhood.
Dumbo standard for "Down Under the Manhattan Bridge Overpass", and it is one of the more popular spots to visit in Brooklyn.
You can enjoy walking around its streets, visiting some shops, and taking in the view.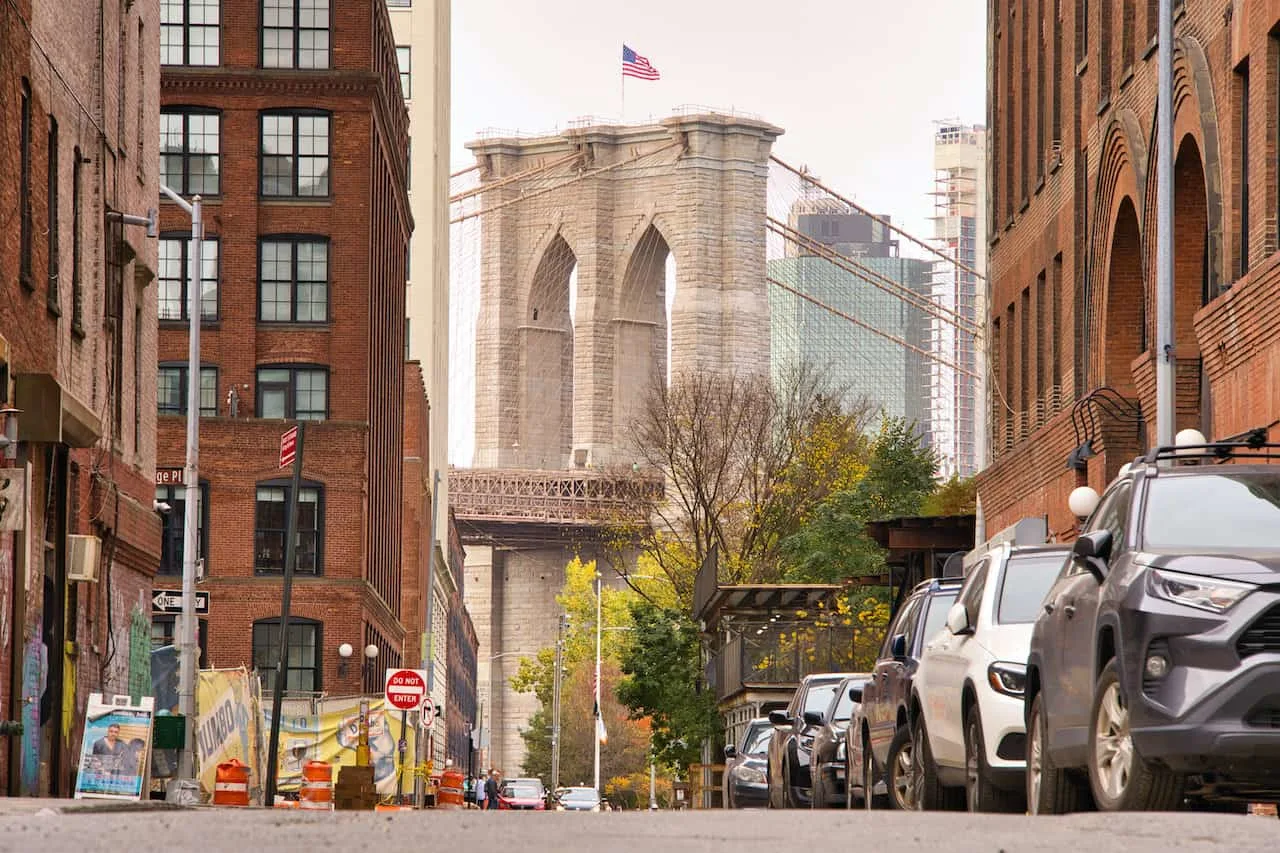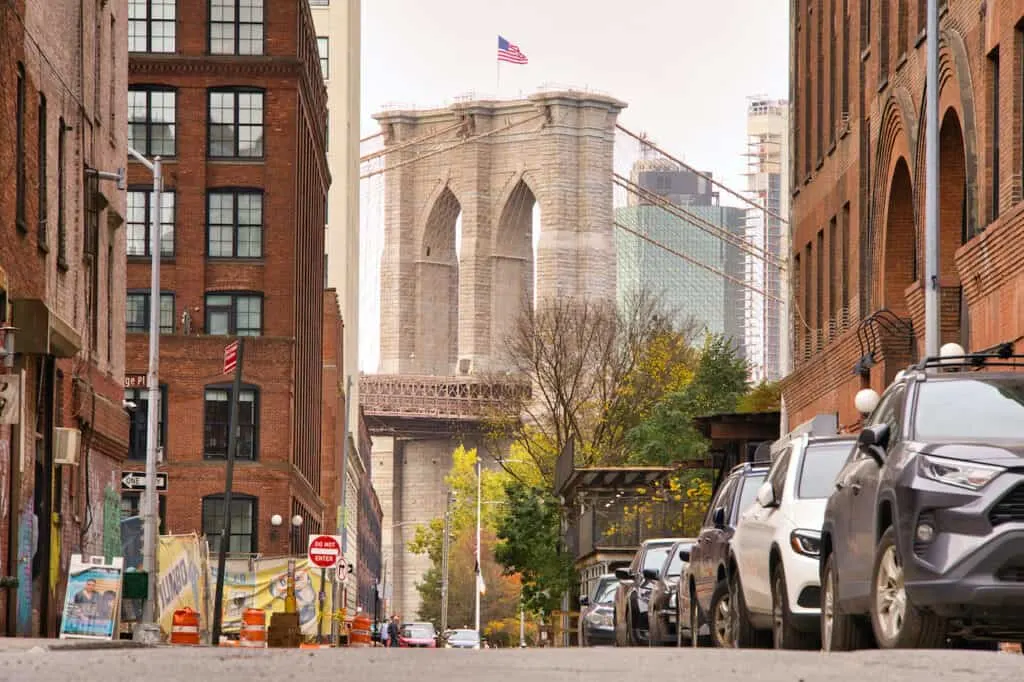 Brooklyn Bridge
Once your time in Brooklyn is complete, you can then begin your way back into Manhattan. And what better way to do that than taking part of the Brooklyn Bridge walk.
Depending on where you are coming from, you can either enter the Brooklyn Bridge from the Tillary Street / Brooklyn Bridge Blvd entrance or the Prospect Street / Washington Street entrance.
The walkway on the Brooklyn Bridge is located in the center of the bridge (opposed to off to one side). This is what makes it such an enjoyable walk to take part of. With the suspension cables and stone towers up above, you really feel like that true bridge experience.
This is one spot in NYC that can get very crowded, especially during a nice weekend afternoon. If you do want to avoid the crowds, I would recommend walking across first thing in the morning (for a Brooklyn Bridge sunrise) or later in the evening (for a Brooklyn Bridge at night experience).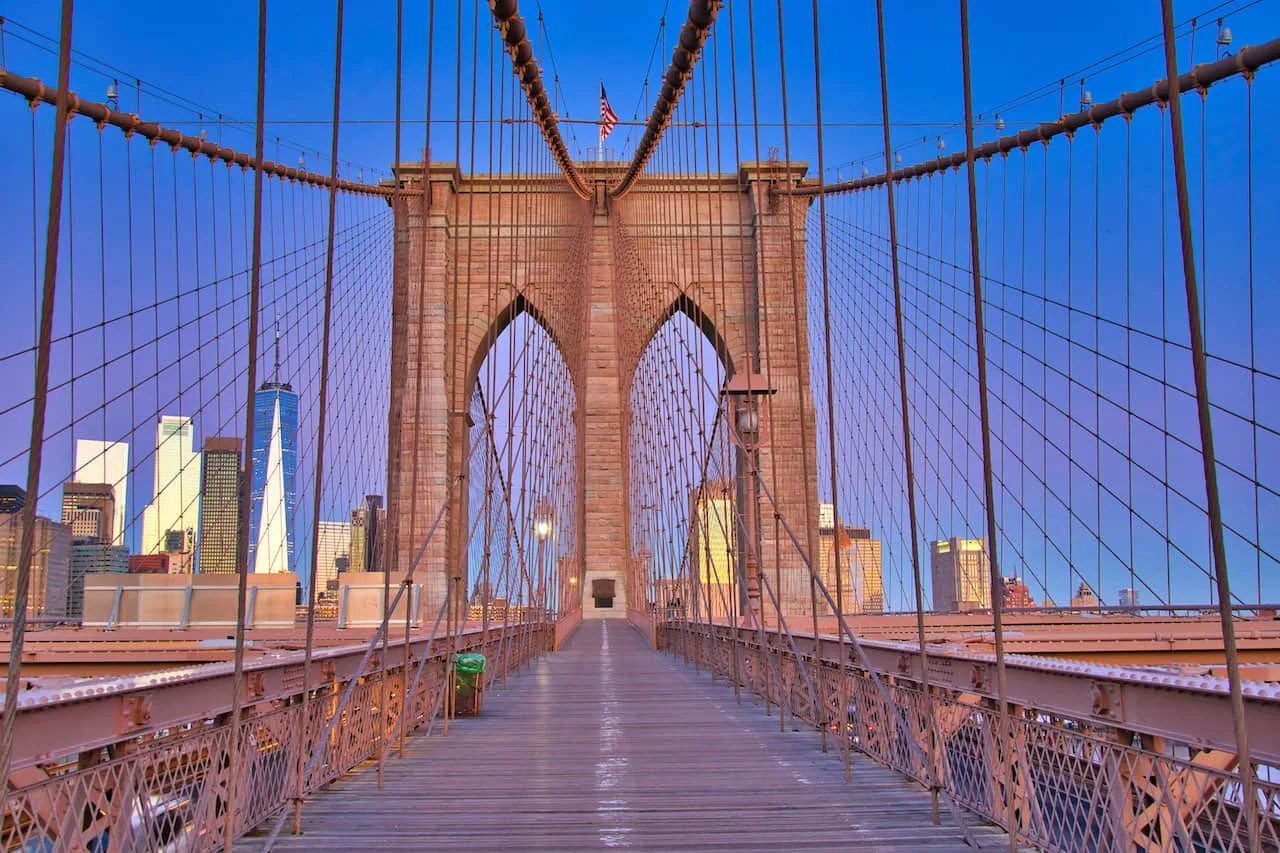 7) New York 7 Day Itinerary: Day 5
On day 5 it is time to explore a few of the islands that are located within New York Harbor. This will of course require a series of boat rides as well. Getting to see the Manhattan skyline from the waterways is certainly going to be a highlight on its own.
Statue of Liberty & Ellis Island
You can start the day by heading all the way down to The Battery area of Manhattan. At the very southern tip of the island is where the boat cruises to the Statue of Liberty & Ellis Island leave from.
While you may come across several different tour offerings of the Statue of Liberty & Ellis Island, there is only one official provider that can take you onto the islands – Statue City Cruises (many other boat tours may just take you nearby to get the views from the boat).
Note: boats also depart from Liberty State Park in New Jersey in the case you are staying there. Be sure to check out some of the best hotels near NYC in NJ if that is the case.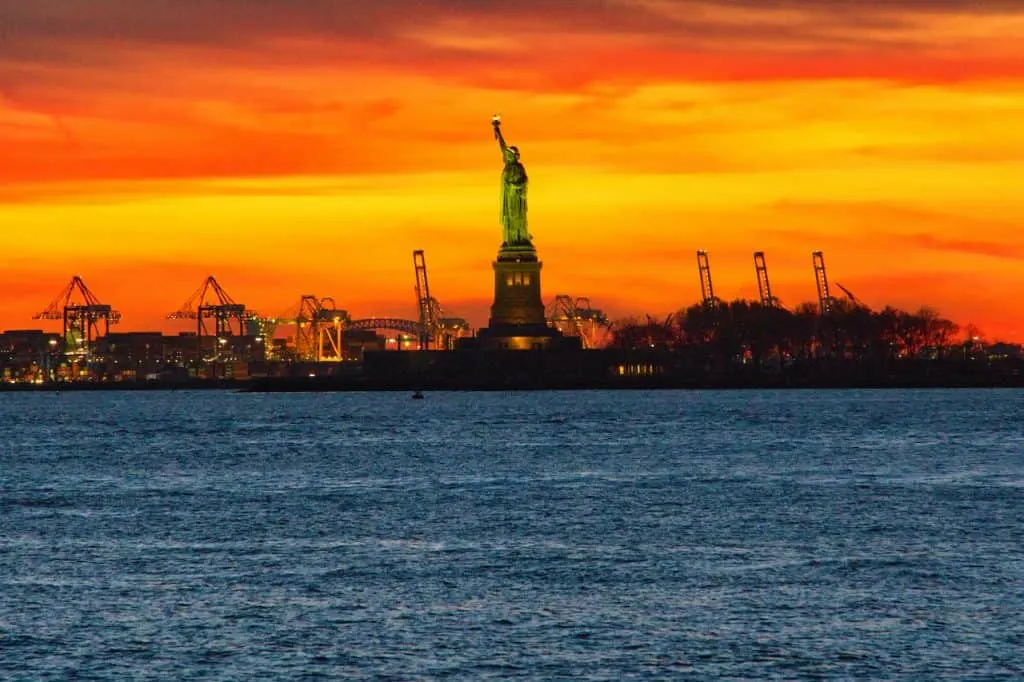 I would recommend purchasing your tickets ahead of time for the specific date & time slot you are interested in. Heading there first thing in the morning would be my recommendation, so you still have enough time to enjoy the afternoon.
A ticket includes a few different parts of the overall experience:
Round Trip Boat Tickets
Statue of Liberty Museum & Grounds
Ellis Island National Museum of Immigration
Audio Tour
For an additional fee, you can book a ticket that includes access to 1) The Statue of Liberty Pedestal 2) The Statue of Liberty Pedestal AND Crown 3) Ellis Island Hard Hat Tour. This must be booked through the official website.
If you actually want to head into the Statue itself and get a view from above, then I would recommend booking one of those first two options. These do sell out months in advance.
An overall day will look something like this:
9:00AM: Depart from Battery Park
9:15AM: Arrive Statue of Liberty
9:15AM – 11:00AM: Explore Liberty Island*
11:00AM: Depart Liberty Island
11:15AM: Arrive Ellis Island
11:15AM – 12:35PM: Explore Ellis Island
12:35PM: Depart Ellis Island
12:45PM: Arrive Battery Park
*Head up to Pedestal & Crown if you purchased ticket
This is just one potential ~4 hour visit option. You can EASILY extend your time at either island as boats are coming & going every 20 minutes or so. I can imagine based on potential lines & logistics, your overall time may come closer to 5 hours.
Feel free to take a look at the ferry schedule so you can get a better idea of the ferry timings.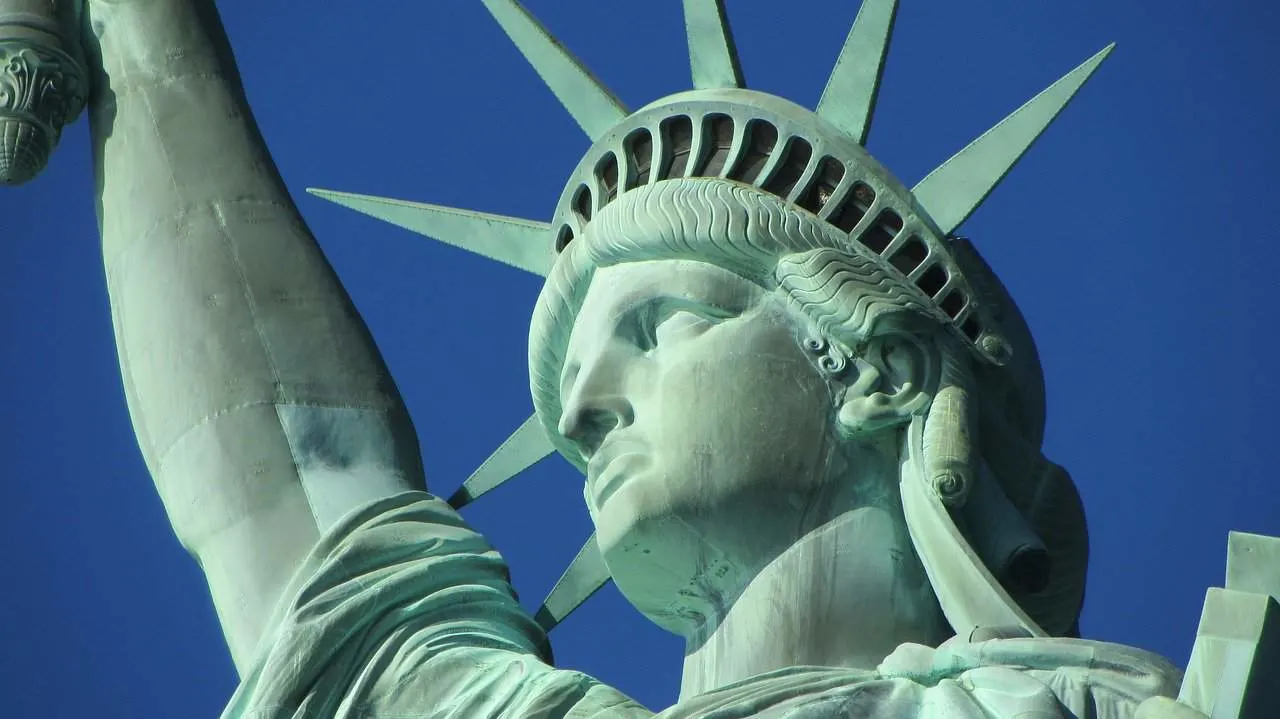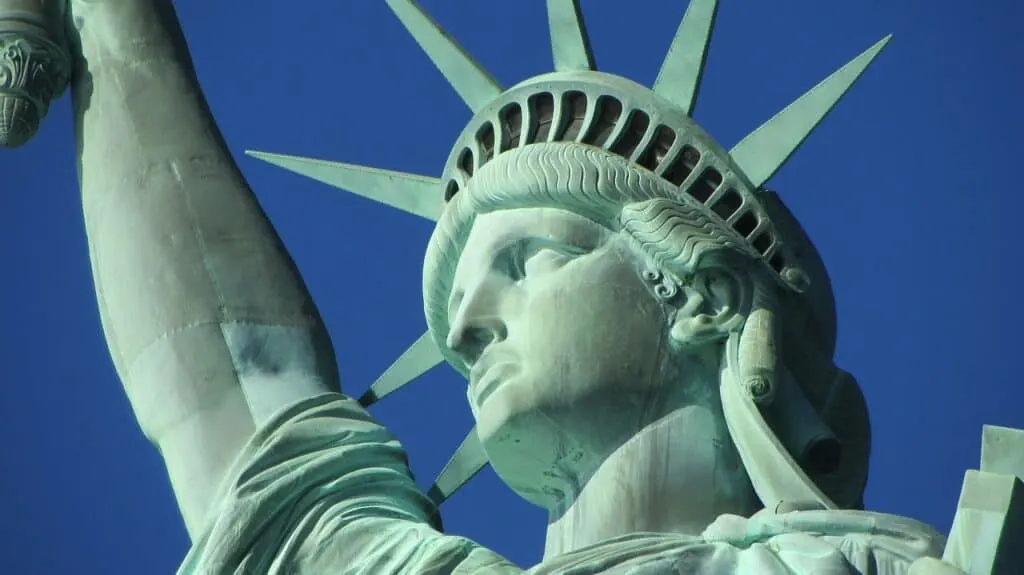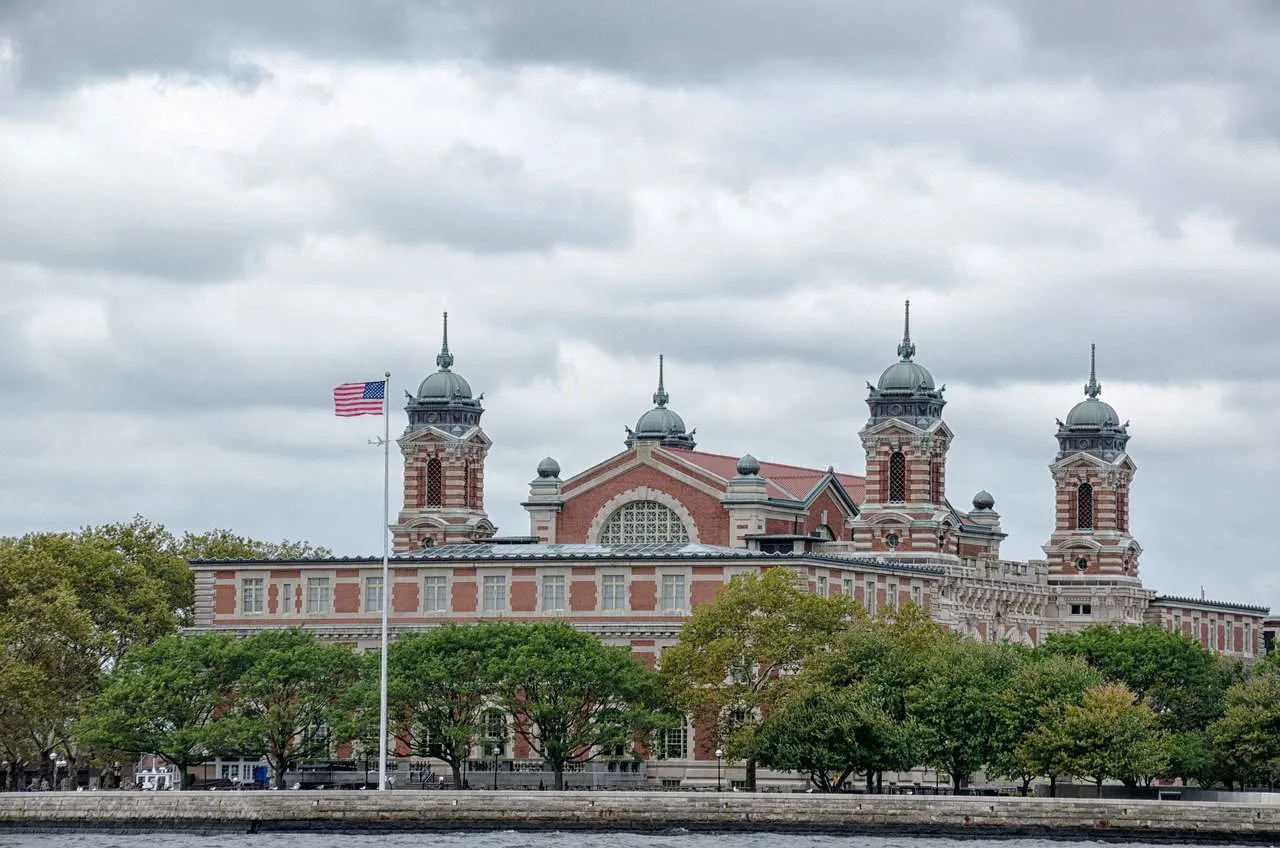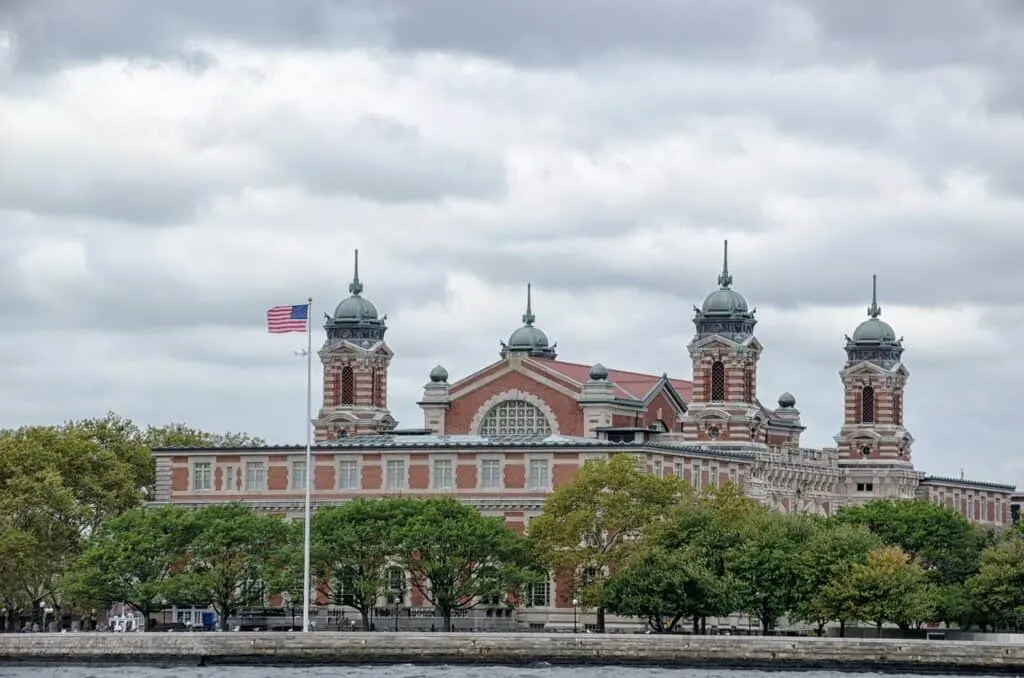 The Battery
After getting off of the boat, you can spend some time exploring the Battery. Here you will find a riverside park overlooking New York Harbor, the Statue of Liberty and Ellis Island.
After leaving the Battery, you can also stop by some highlights in the Financial District such as the New York Stock Exchange and the Charging Bull.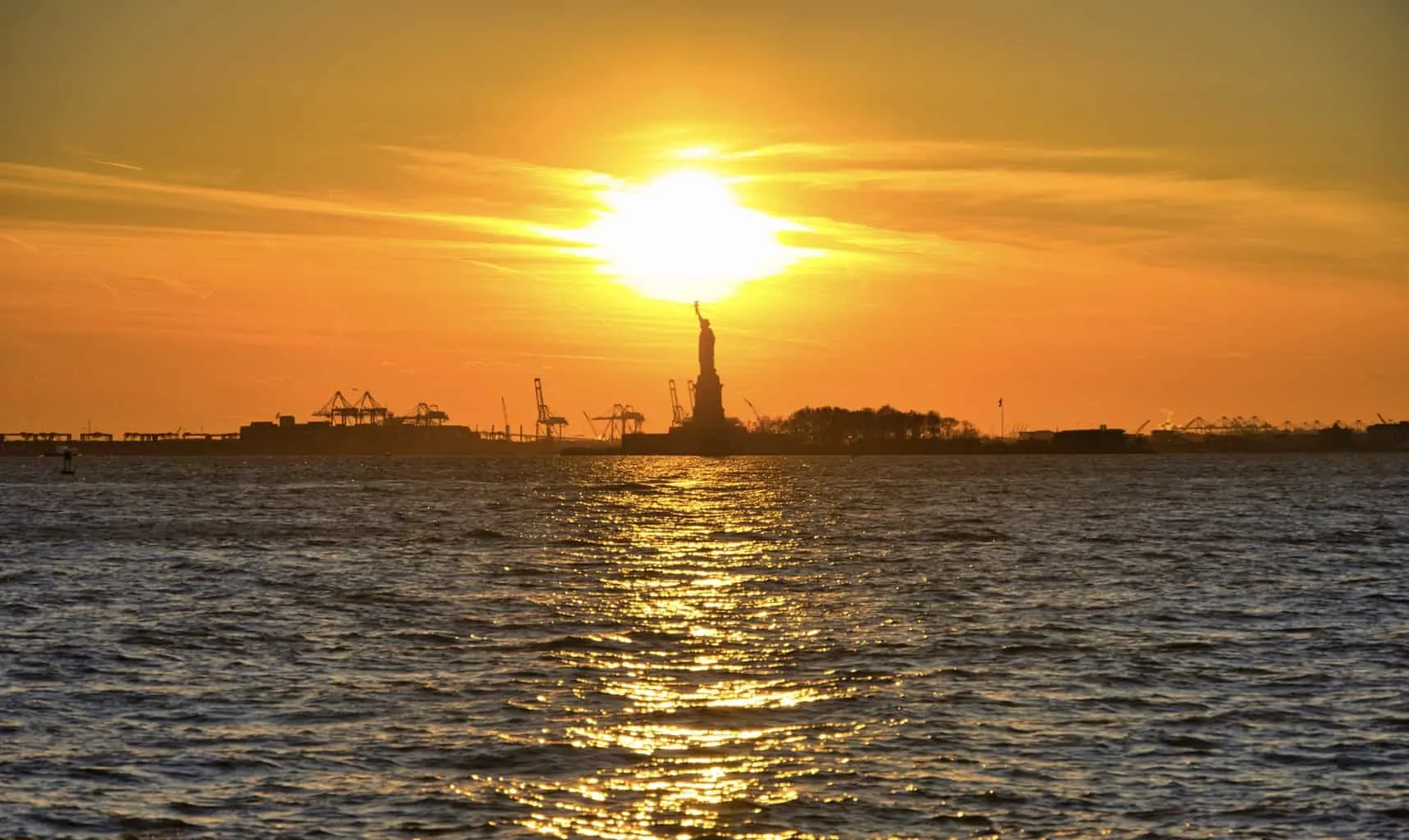 9/11 Memorial & Museum
You can then spend later in the afternoon visiting the 9/11 Memorial and nearby museum. The memorial is made up of two waterfall pools that are located where the original Twin Towers once stood.
All around the pools you will find the names of the thousands of people who passed away on 9/11.
Right next to the pools, is the 9/11 Memorial Museum. While it is not your typical museum, it is an important one that is filled with historical significance.
I understand not everyone may want to visit a museum like this during a trip, but I would recommend it if you are up for it.
And if you haven't checked out the Oculus transportation hub, be sure to make your way there too!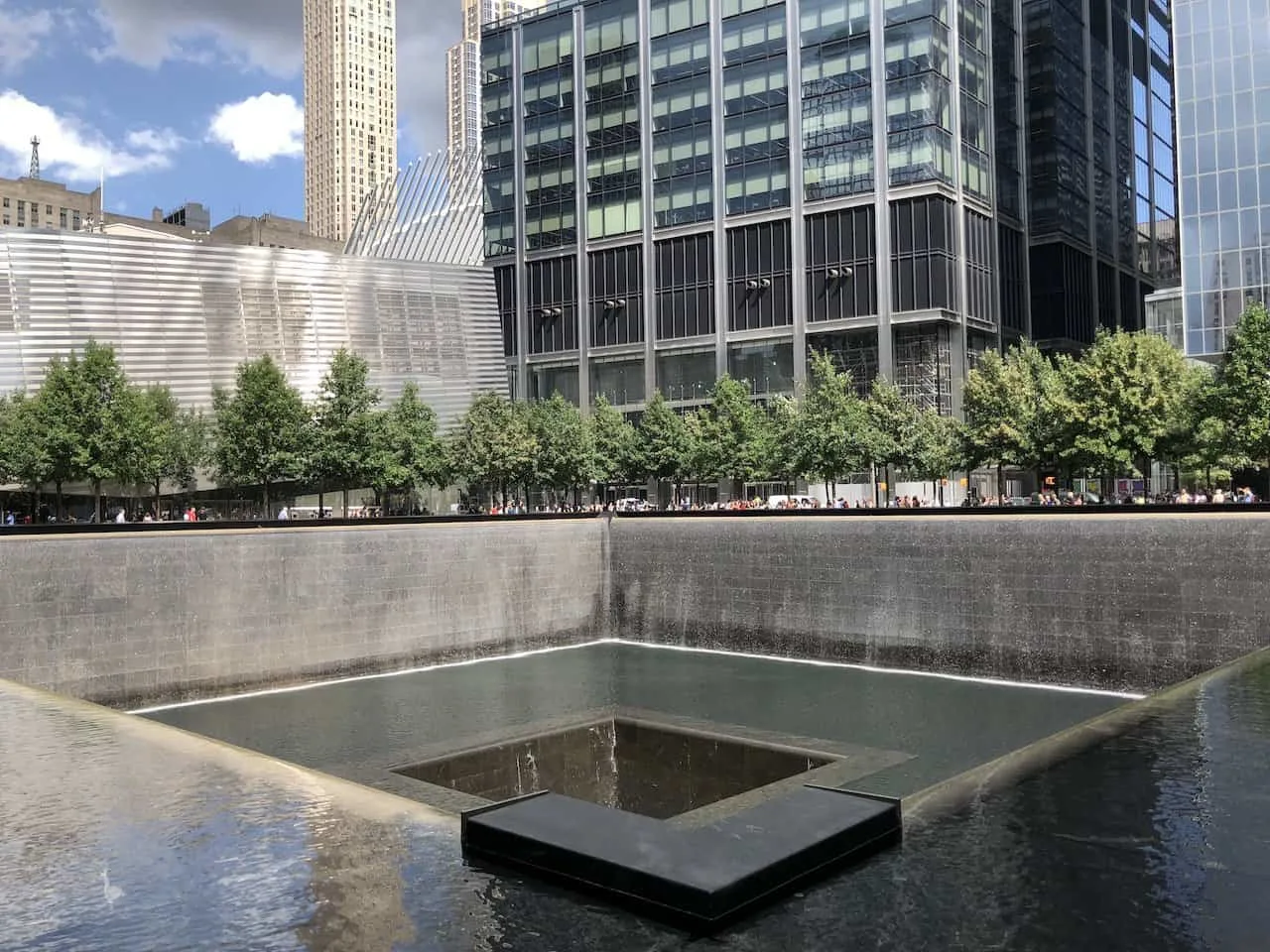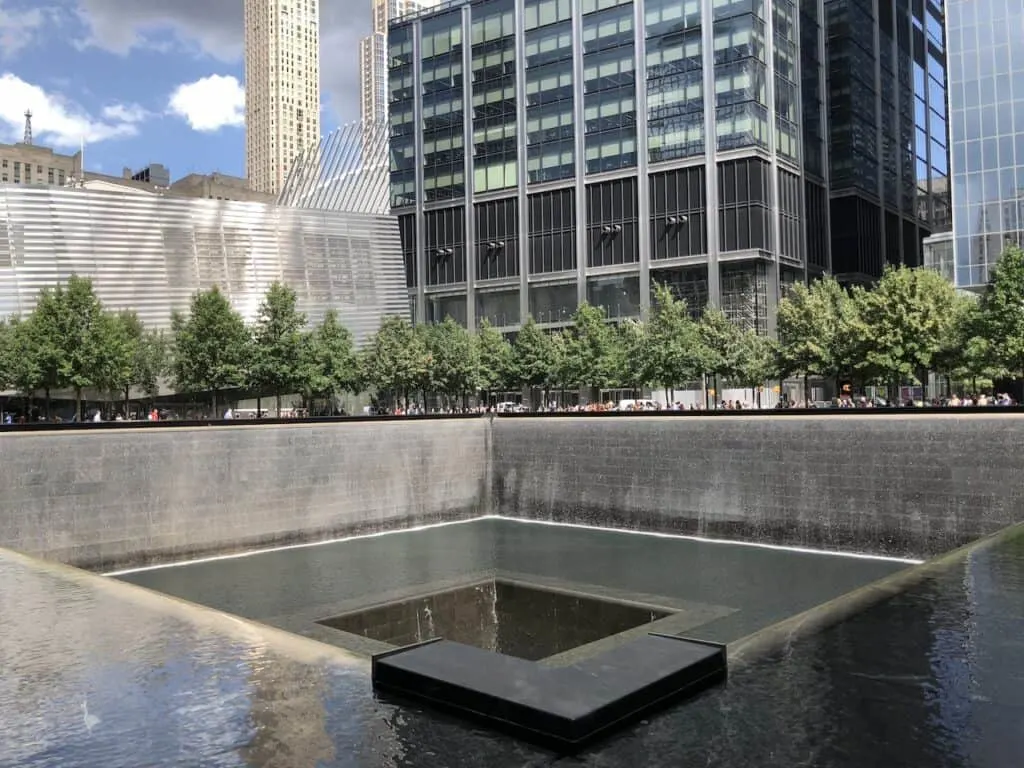 8) New York 7 Day Itinerary: Day 6
Next up are a couple of new neighborhoods (in Brooklyn & Manhattan), some East River views, and some time by the Seaport to end the day.
Williamsburg
While Dumbo may get most of the tourists, Williamsburg is one of the local's favorites when it comes to Brooklyn neighborhoods. Williamsburg is on top of the list when it comes to coolest & hippest spots in all of NYC.
There is always something to do throughout its streets and along its waterfront. Spending a couple of hours taking it all in will give you a different perspective of what NYC is all about.
Domino Park
My personal favorite spot in Williamsburg is its waterfront area. There you can find Domino Park, which sits just north of the Williamsburg Bridge.
The park is the perfect spot to get those skyline views in addition to just having a chill place to hang out and take a seat. For some more views, you can head on up the elevated walkway, where you can see the park from above.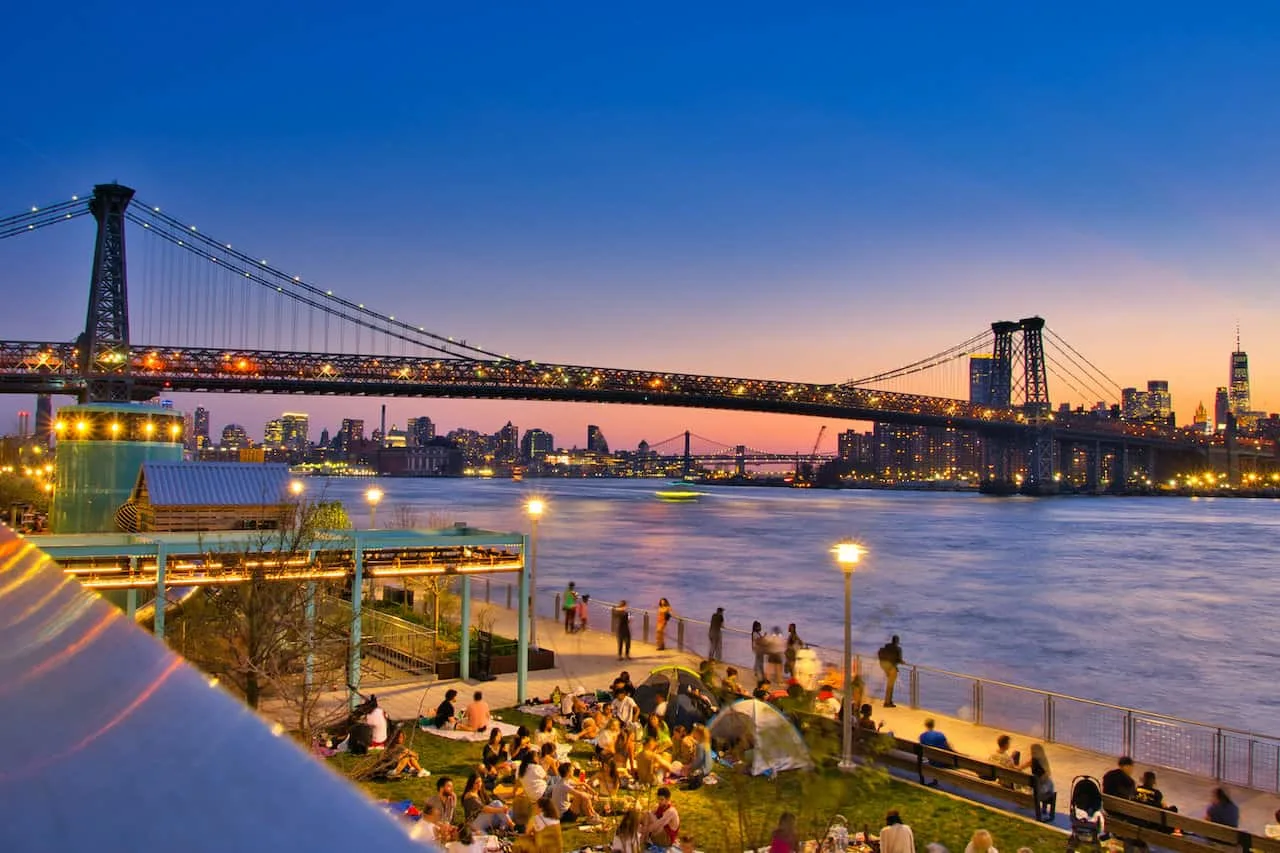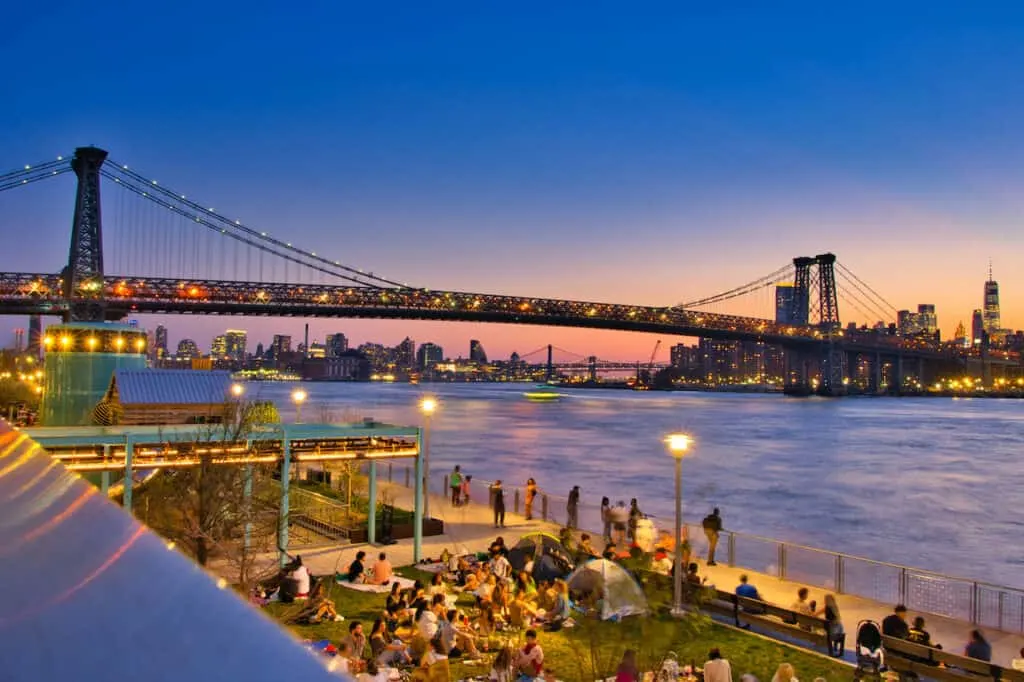 Marsha P Johnson Park
From Domino Park, you can follow the walking directions closest to the water as you pass by the North 5th Street Park & Pier and then be welcomed to Marsha P Johnson Park.
This is another great spot where you can get some views of the NYC skyline. You will even find a sandy beach here (although I would not recommend a swim!).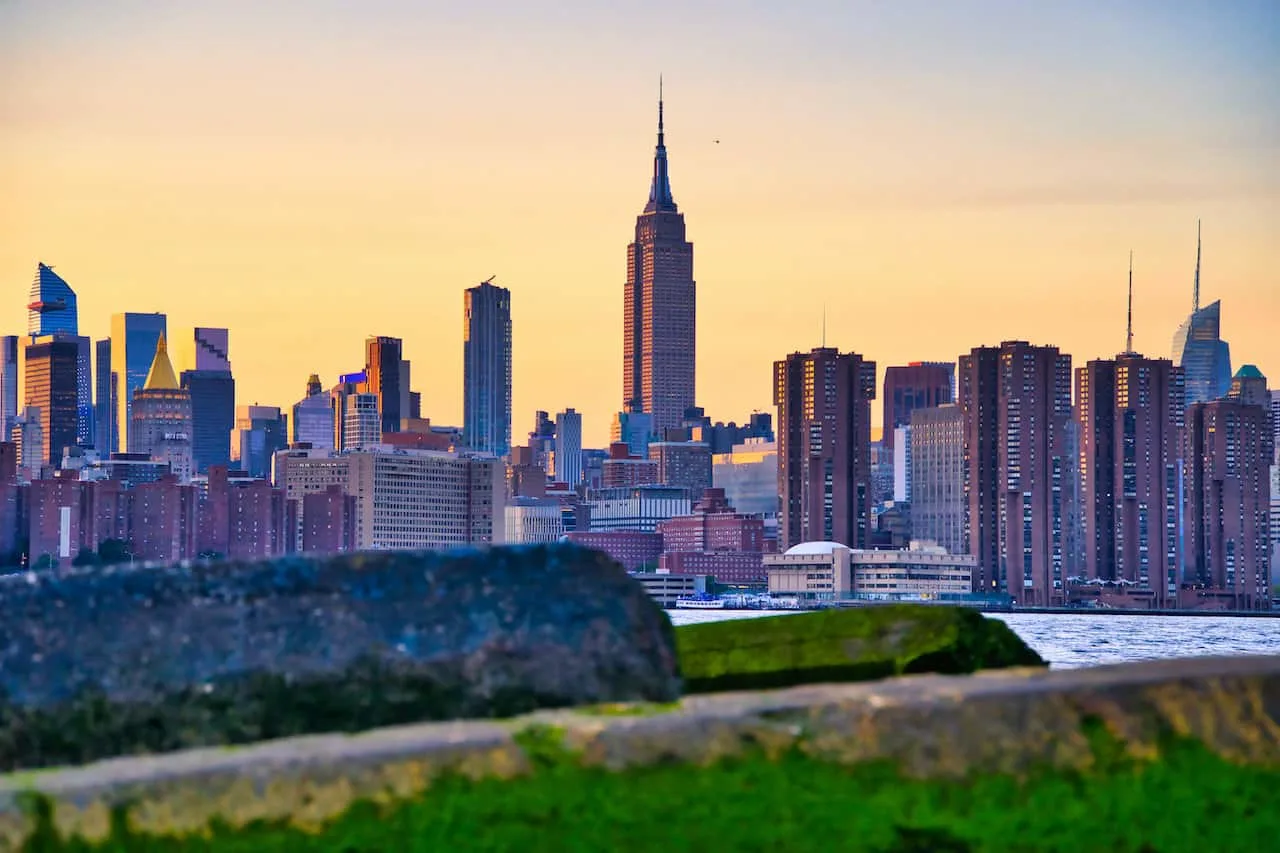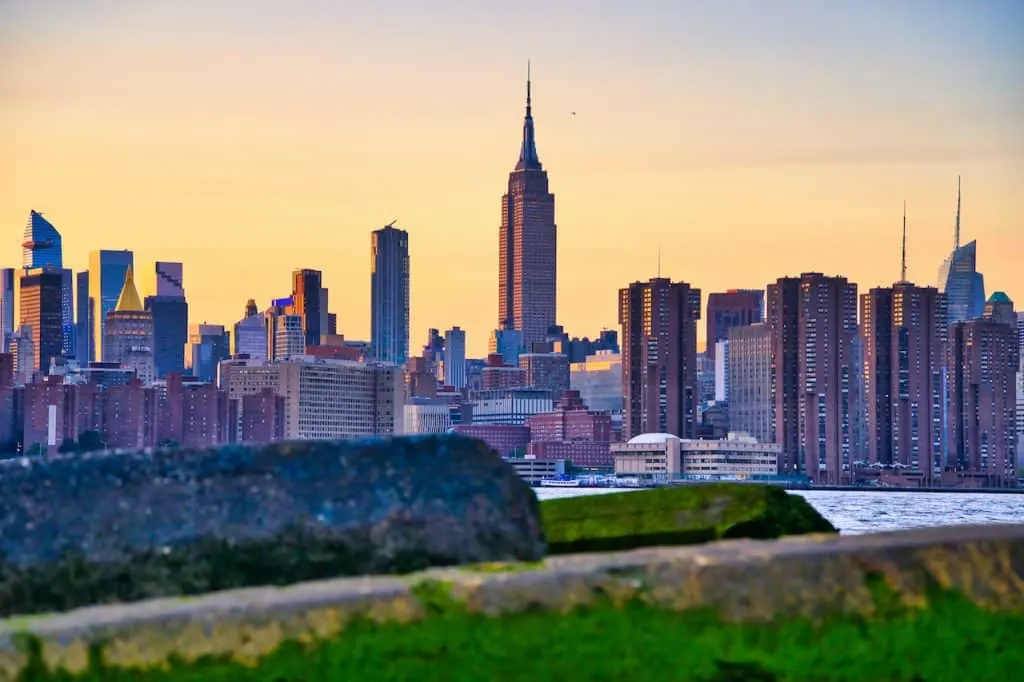 Smorgasburg
During the Spring to Fall time period, the Marsha P Johnson Park area is filled with various food vendors that make up Smorgasburg.
Smorgasburg is open on certain days of the week and offers dozens of food, snack, and drink options across vendors. No matter what everyone is in the mood for, you are sure to come across something worthwhile here.
Bedford Avenue
Before or after your park excursions, be sure to take a walk along Bedford Avenue. This is one of the more happening streets in Williamsburg. Restaurants, bars, thrift shops, street art, and more can be found all along the area.
Beyond those spots, you can find several other well established bars, restaurants, and things to do in Williamsburg. Some of these include:
Brooklyn Bowl
Radegast Beer Garden
Brooklyn Brewery
Among plenty others!
Williamsburg Bridge
After exploring all that Williamsburg has to offer over the course of a few hours, you can then make your way back into Manhattan. The easiest way would be to get to the J/M train at Marcy Avenue and take it one stop over the Williamsburg Bridge to Delancey Street / Essex Street.
However, if you would like to change things up a bit, you can also hop on the pedestrian pathway of the Williamsburg Bridge and walk right across. It would be about 30 minutes longer to head over by foot, but you will get some nice views along the way.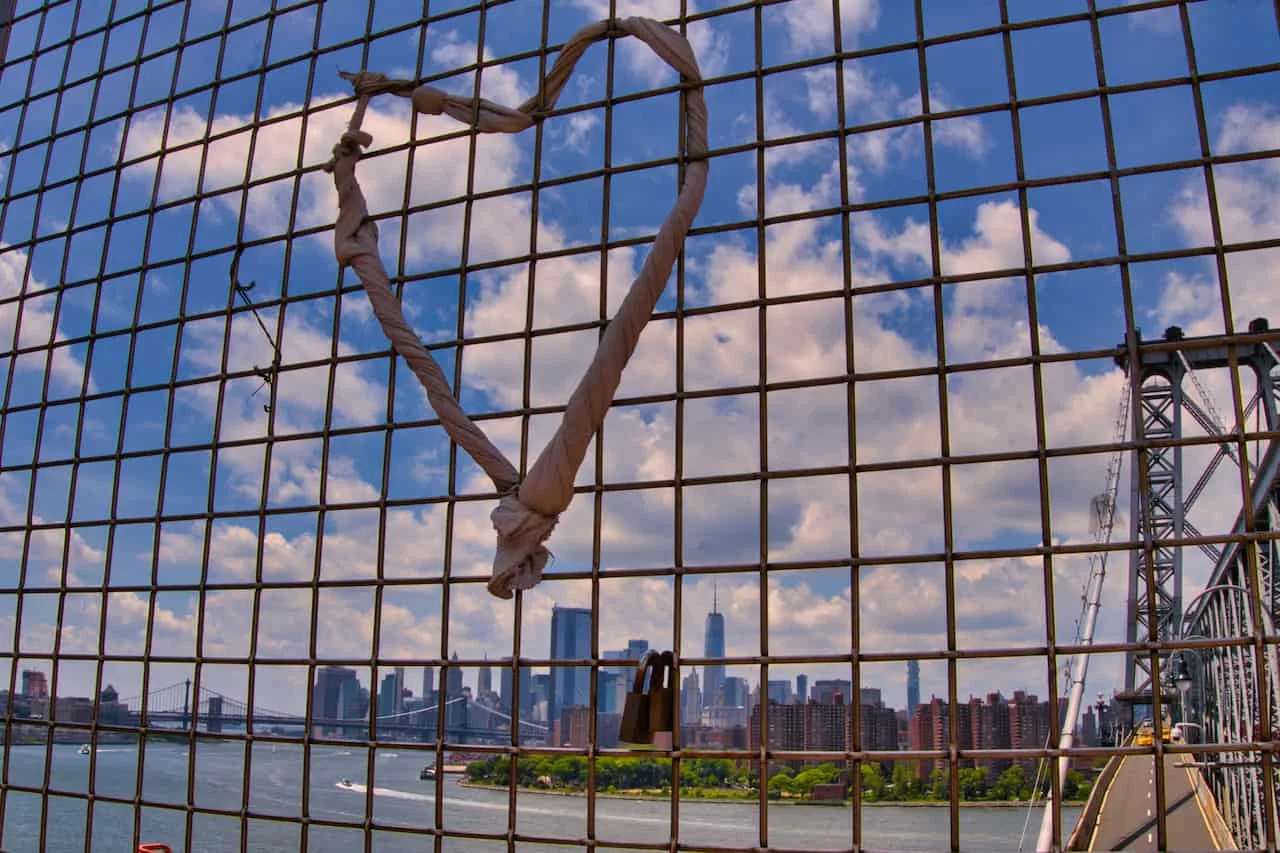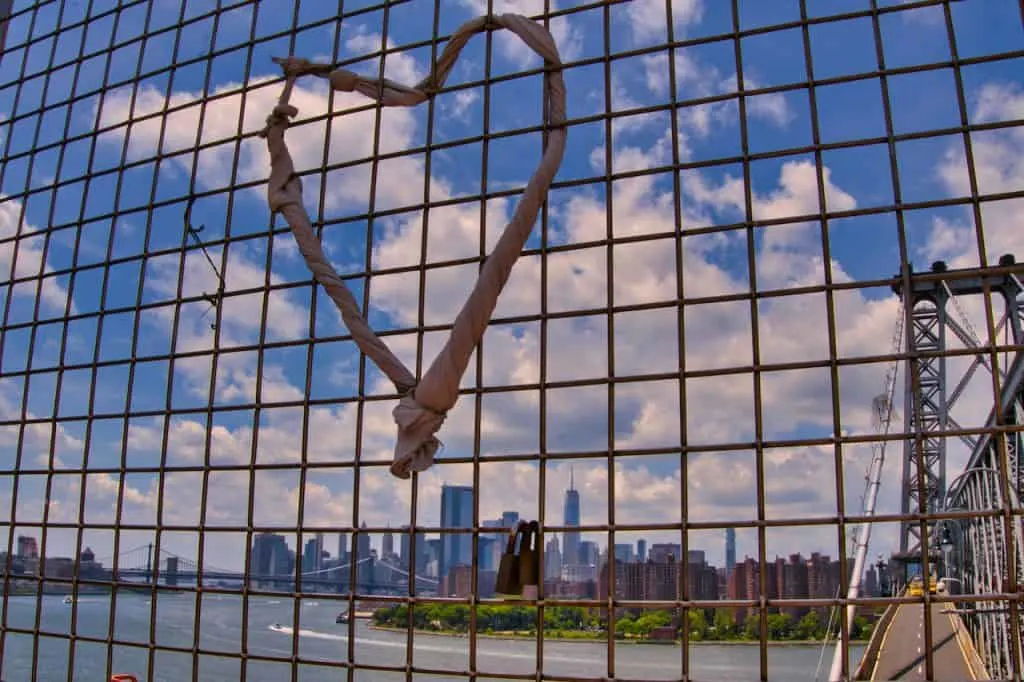 East River Greenway
Once over the Williamsburg Bridge, you can then make the 15 minute walk down to the East River Greenway at Pier 35.
The Greenway actual runs from Battery Park all the way up to 125th Street broken up into a couple of sections. However, in my opinion, the best part of the Greenway can be found downtown.
During this section of the East River Greenway, you will be able to check out some piers, and have perfect views of the Manhattan Bridge, Brooklyn Bridge, and downtown Manhattan.
Start out at Pier 35, where you will find a whole bunch of seating areas including some scenic swinging chairs. This is the best spot to get views of both bridges out in front of you.
You can then continue southbound on the walkway as you pass by the Manhattan Bridge, followed by the Brooklyn Bridge.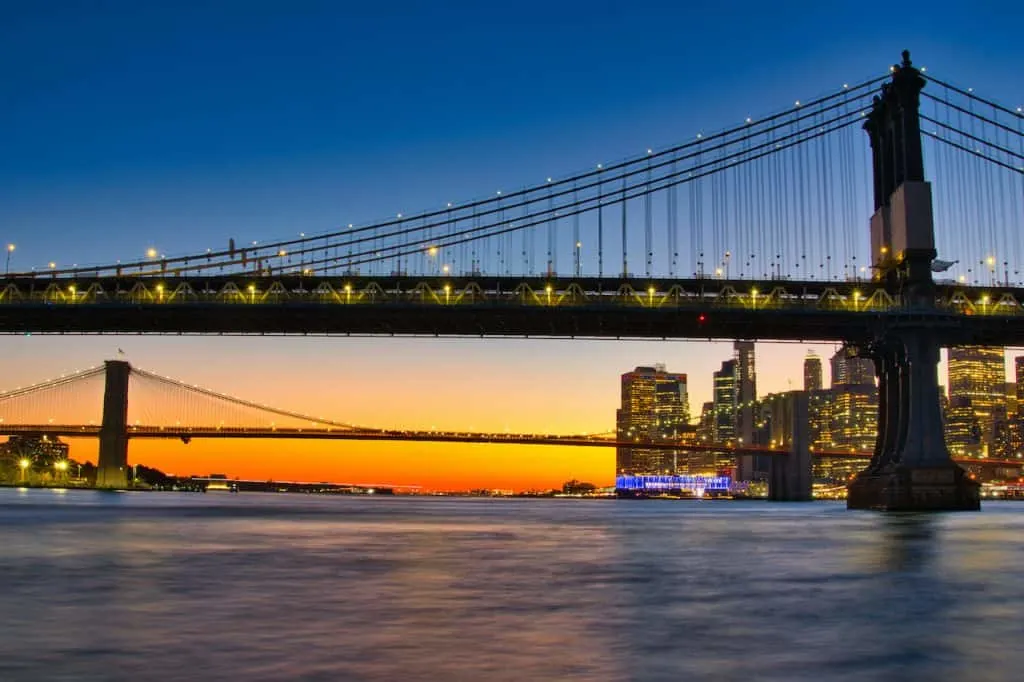 South Street Seaport
Just after passing by the Brooklyn Bridge, you will arrive at the South Street Seaport area. This neighborhood was once the center of trade for NYC. Now, its streets have been revamped with shops, restaurants, piers, and more.
At the Seaport, you will find several things to do and see, including:
Pier 17: pier full of restaurants, bars, seating areas, and rooftop
Pier 16: home to the 1885 Wavertree and 1908 Lightship Ambrose ships
Pier 15: bi-level pier with a park up top & Watermark restaurant on the bottom
Tin Building: newly developed food hall & restaurant building
South Street Seaport Musuem
Titanic Memorial Park
Fulton Market Building & Stall Market
Feel free to just walk around the cobble stone streets and enjoy the neighborhood, before finishing up another day in NYC.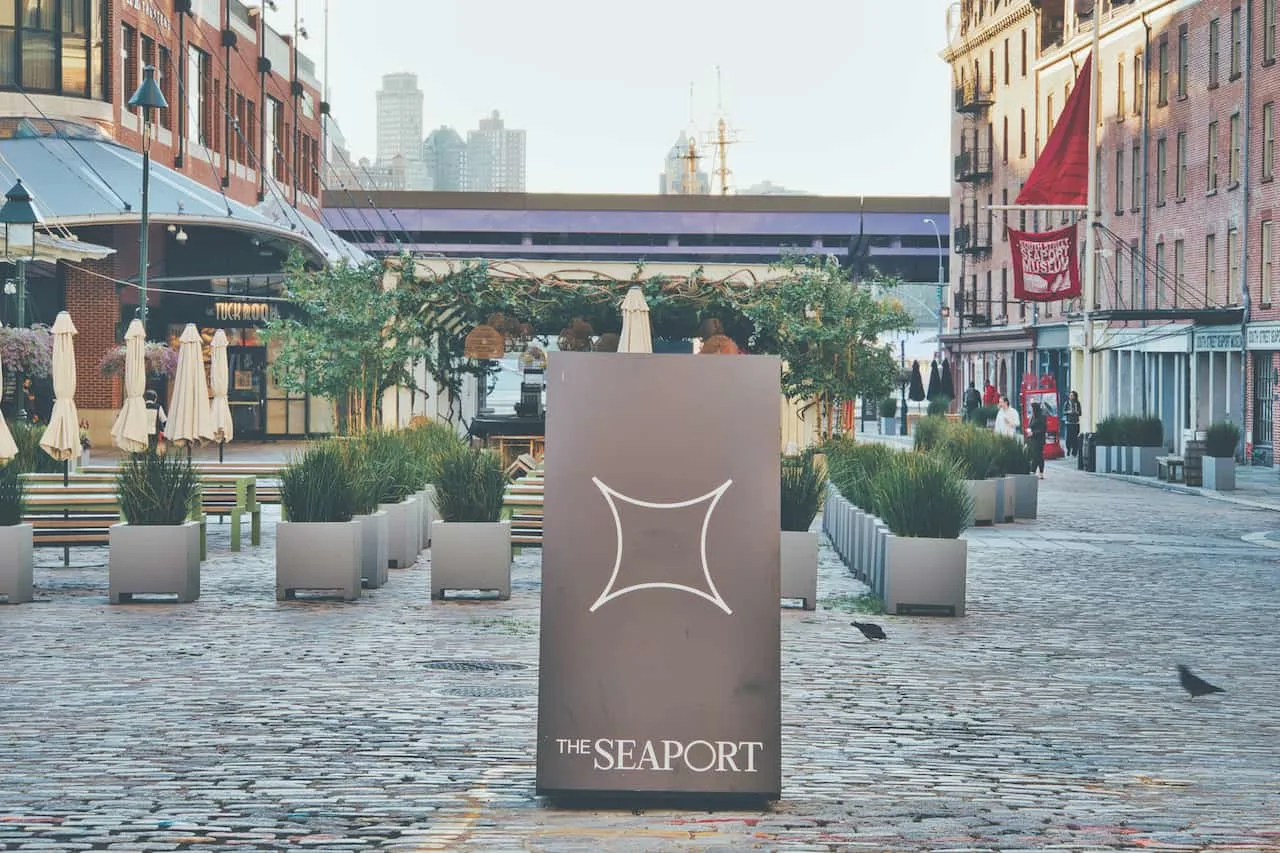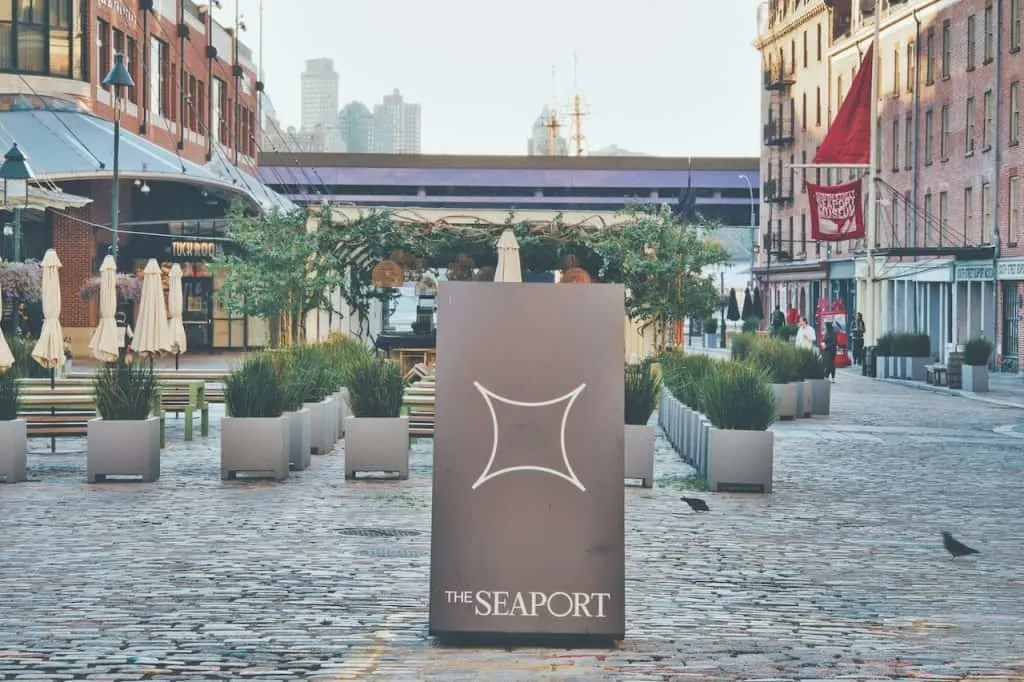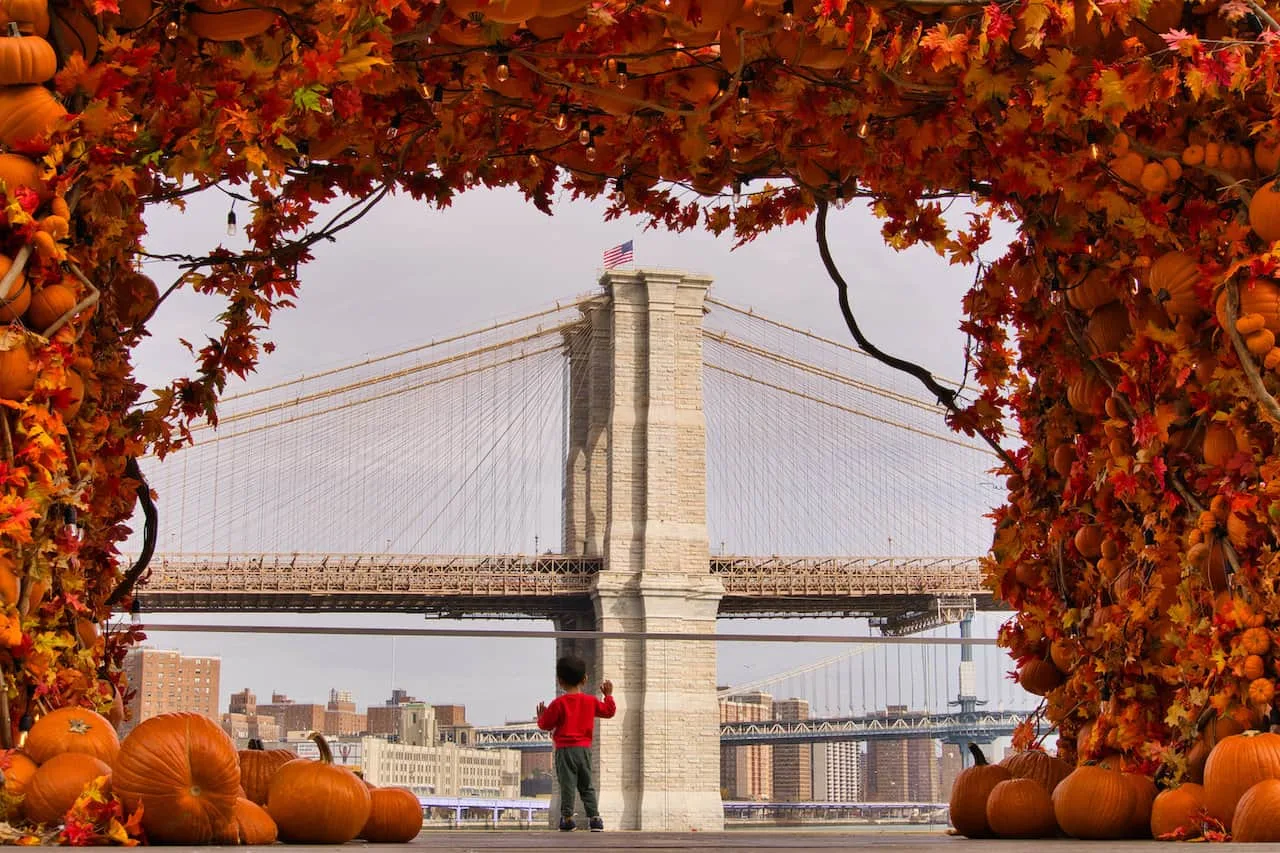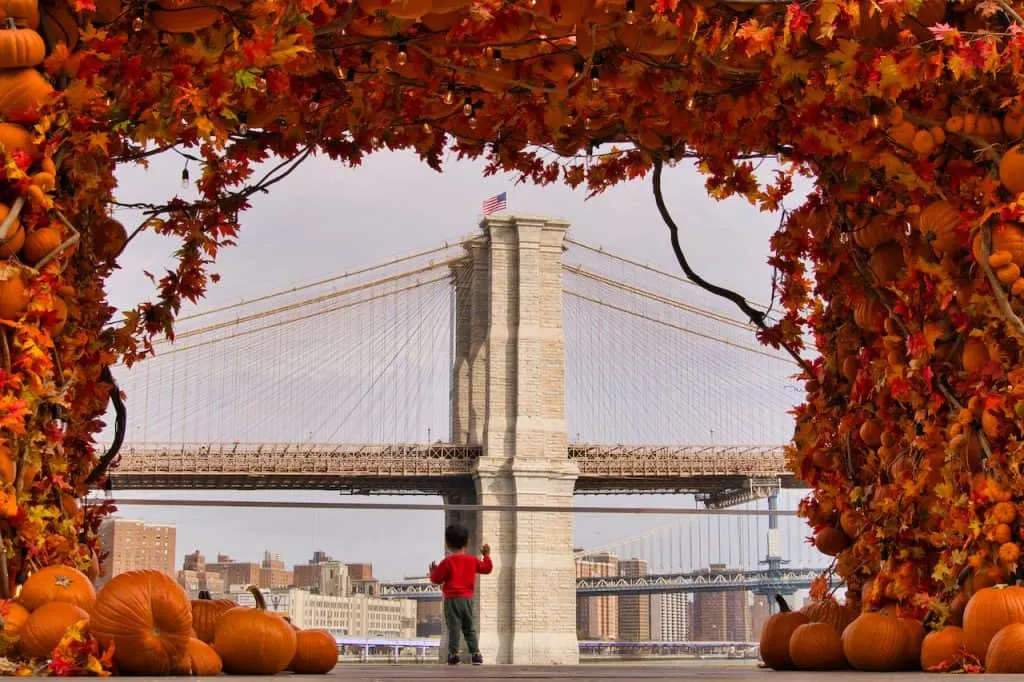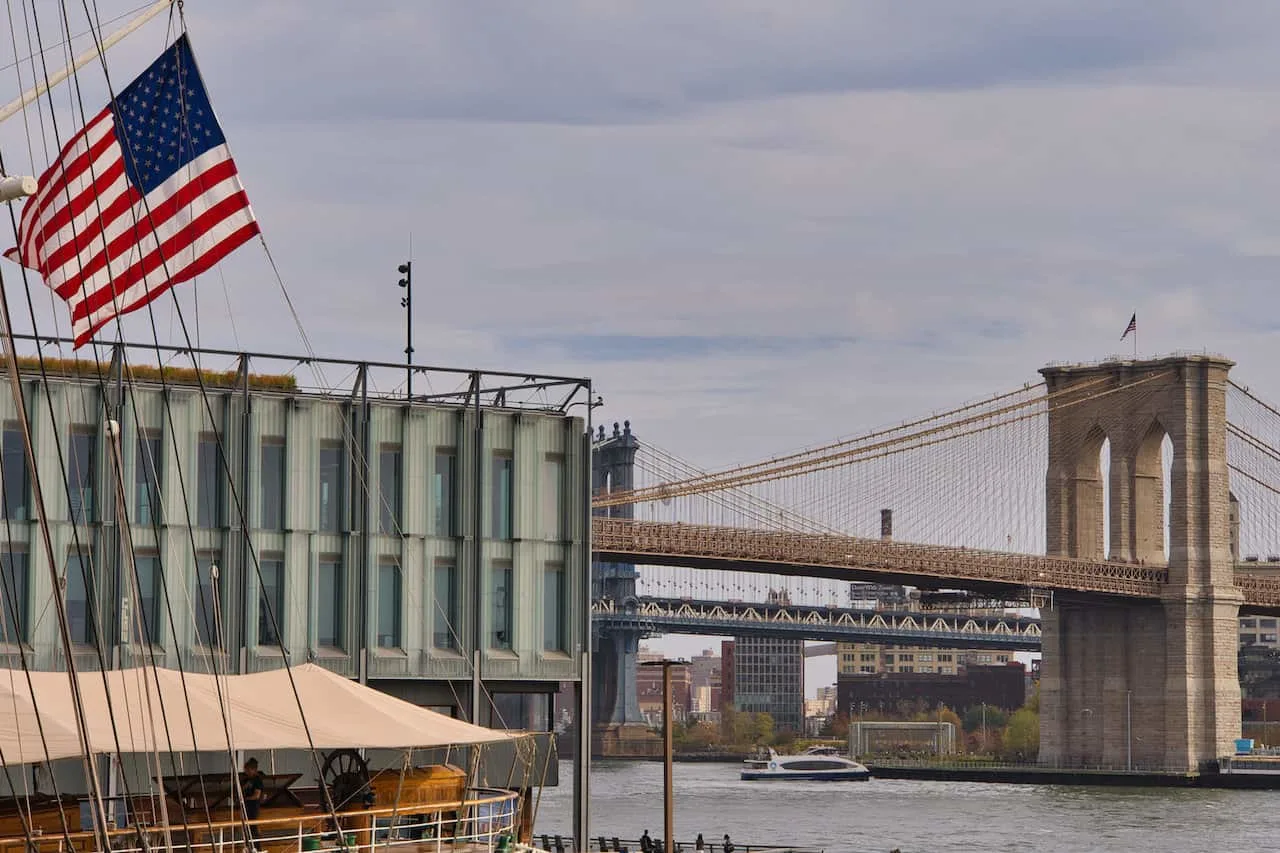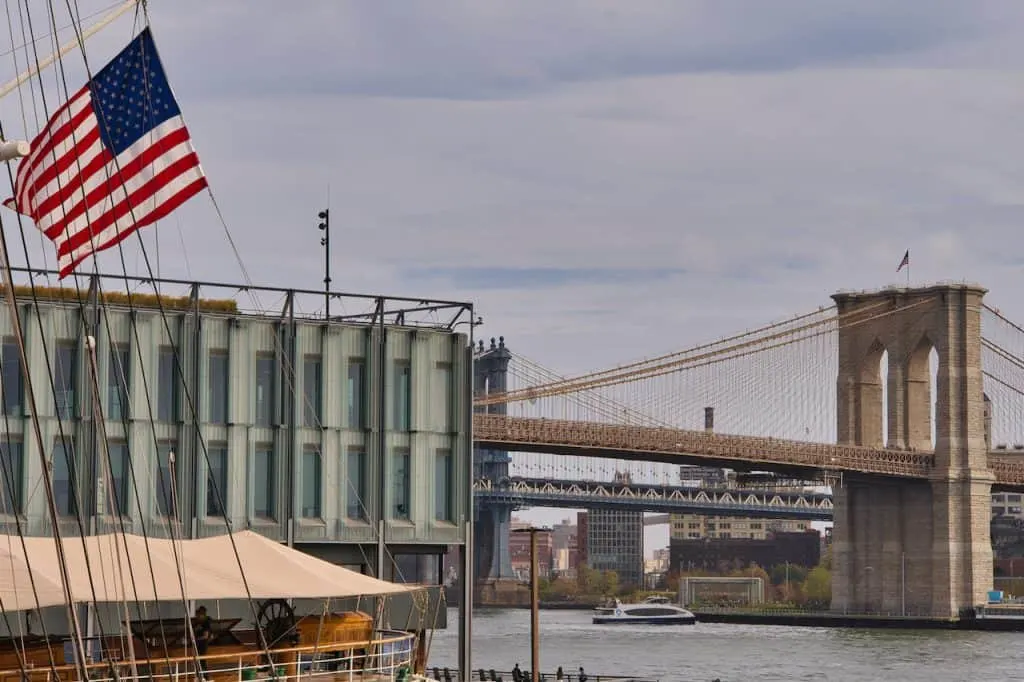 9) New York 7 Day Itinerary: Day 7
One spot that you don't find on enough New York itineraries is Governors Island.
This island sits in between downtown Manhattan and Brooklyn, and is the perfect spot to end a successful week in New York City.
The island has quite the history to it as it served as a military outpost for the US Army and Coastguard from 1794 to 1996. Over the course of the last several years, much of Governors Island has been revamped for tourism (with more yet to come!).
Getting to Governors Island can only be done by ferry. There are two companies that run ferries to and from the island – the Trust for Governors Island and the NYC Ferry Service. Depending on time of year, you will find more or less routes running between Manhattan/Brooklyn and Governors Island.
To learn more about these logistics and everything else I am about to go over, check out the Governors Island guide up on the site.
I will break up a day to Governors Island into two parts – one part is exploring the island itself over the course of a few hours, and the second part is relaxing at the QC Spa.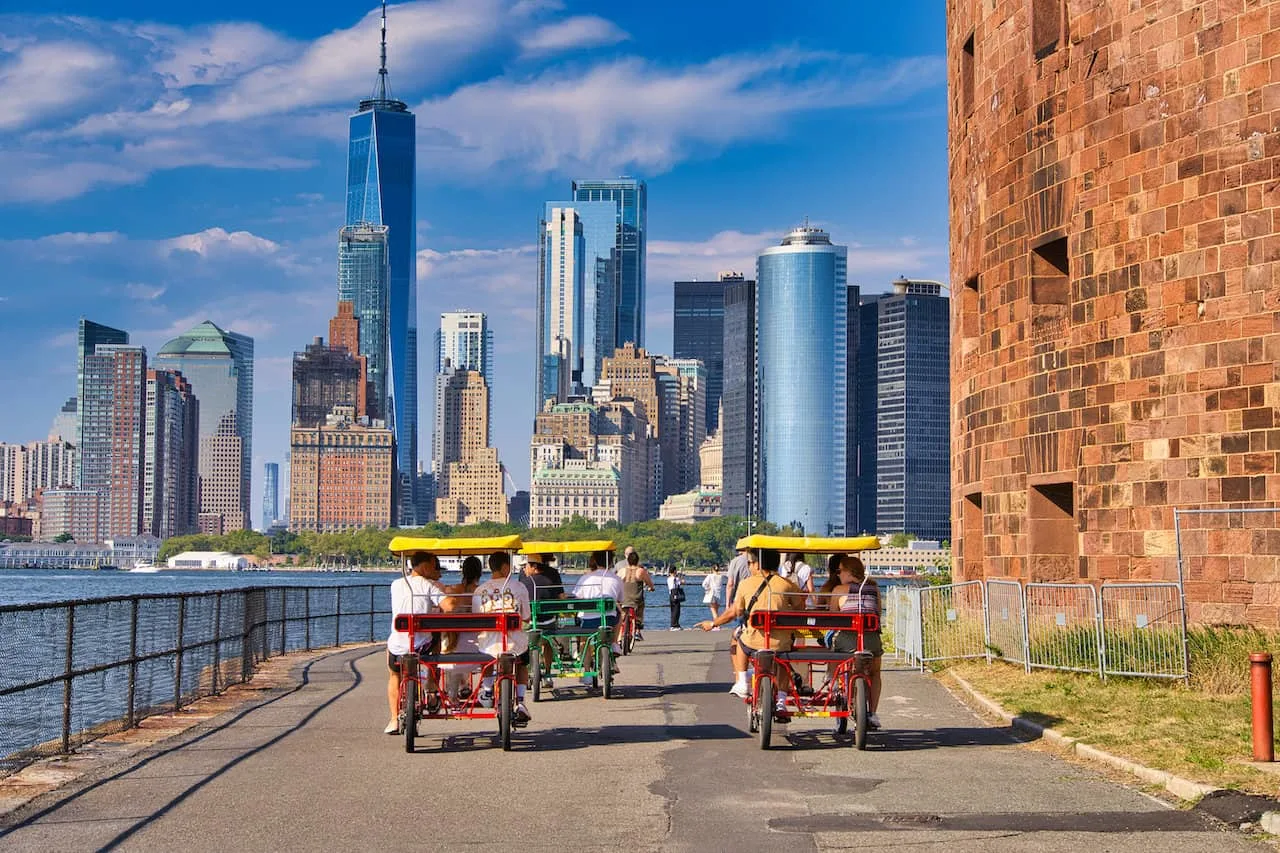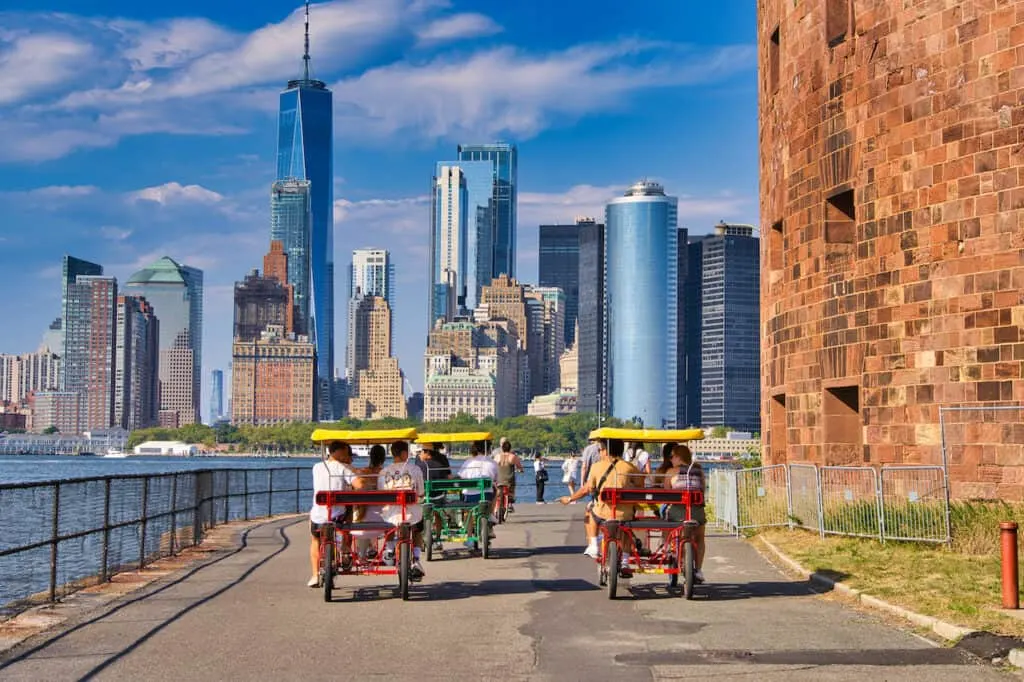 Exploring Governors Island
Since Governors Island is not that big, you should have no trouble exploring it all in a day. This can either be done by foot or you can rent bicycles (or quadricycles) to get yourself around.
I would recommend visiting the following spots during a loop around the island:
Castle Williams: US Army defensive fort
Fort Jay: US Army defensive fort
Parade Grounds: open lawn nearby Fort Jay
Liggett Terrace & Colonels Row: army barracks & houses
The Hills: Outlook, Discovery, Grassy, Slide
Picnic Point: hangout spot with Statue of Liberty views
Hammock Grove: area with many hammocks to hang out in
Views: all throughout you should get some great view of NYC!
Beyond checking out some of the highlights, you are sure to come across some food & drink options all around. Some of these can be found near the main ferry area at Soissons Landing, while others can be found in the interior of the island or further along the waterfront.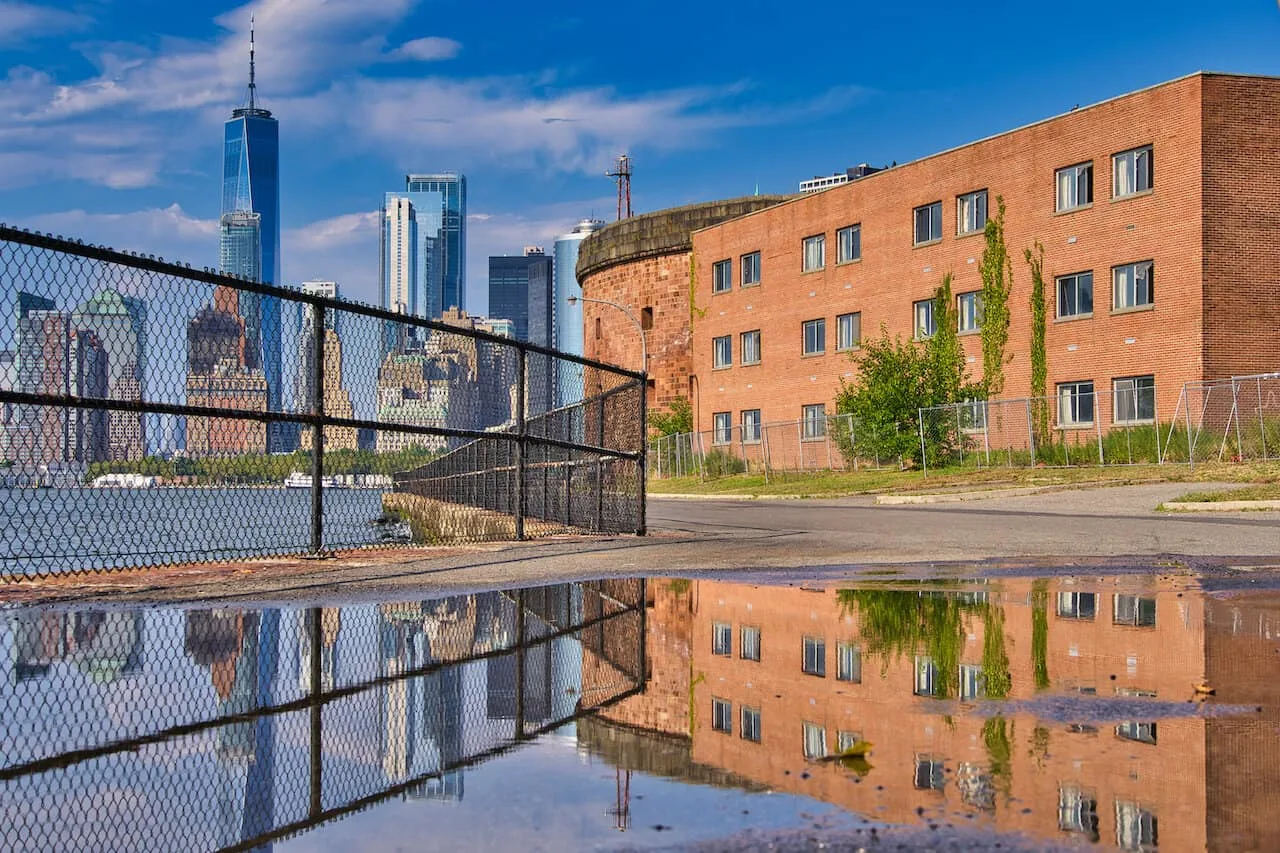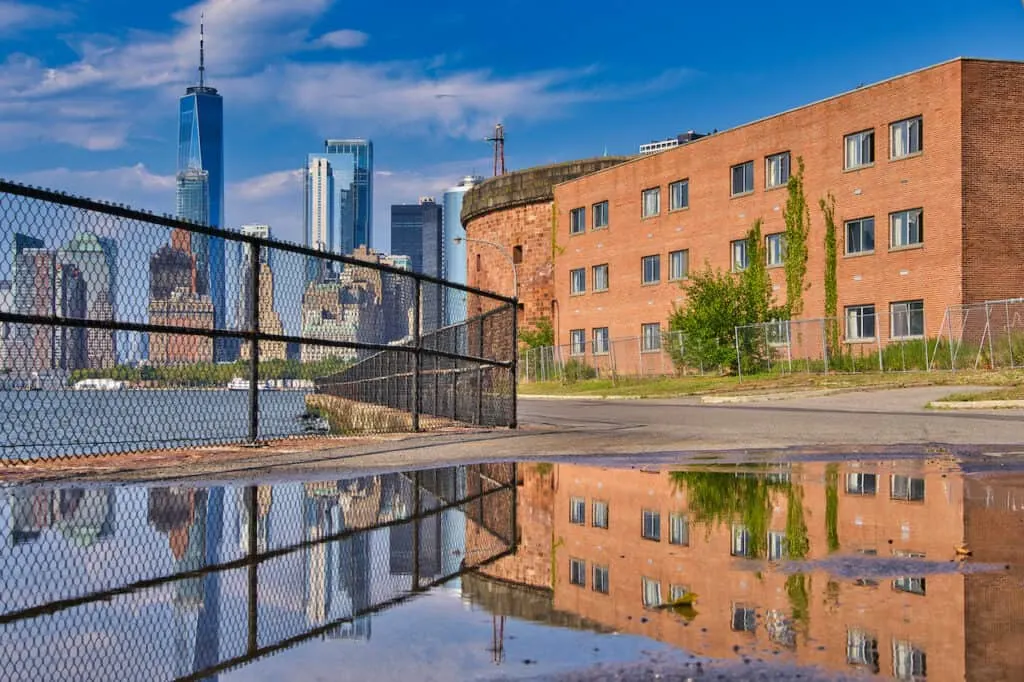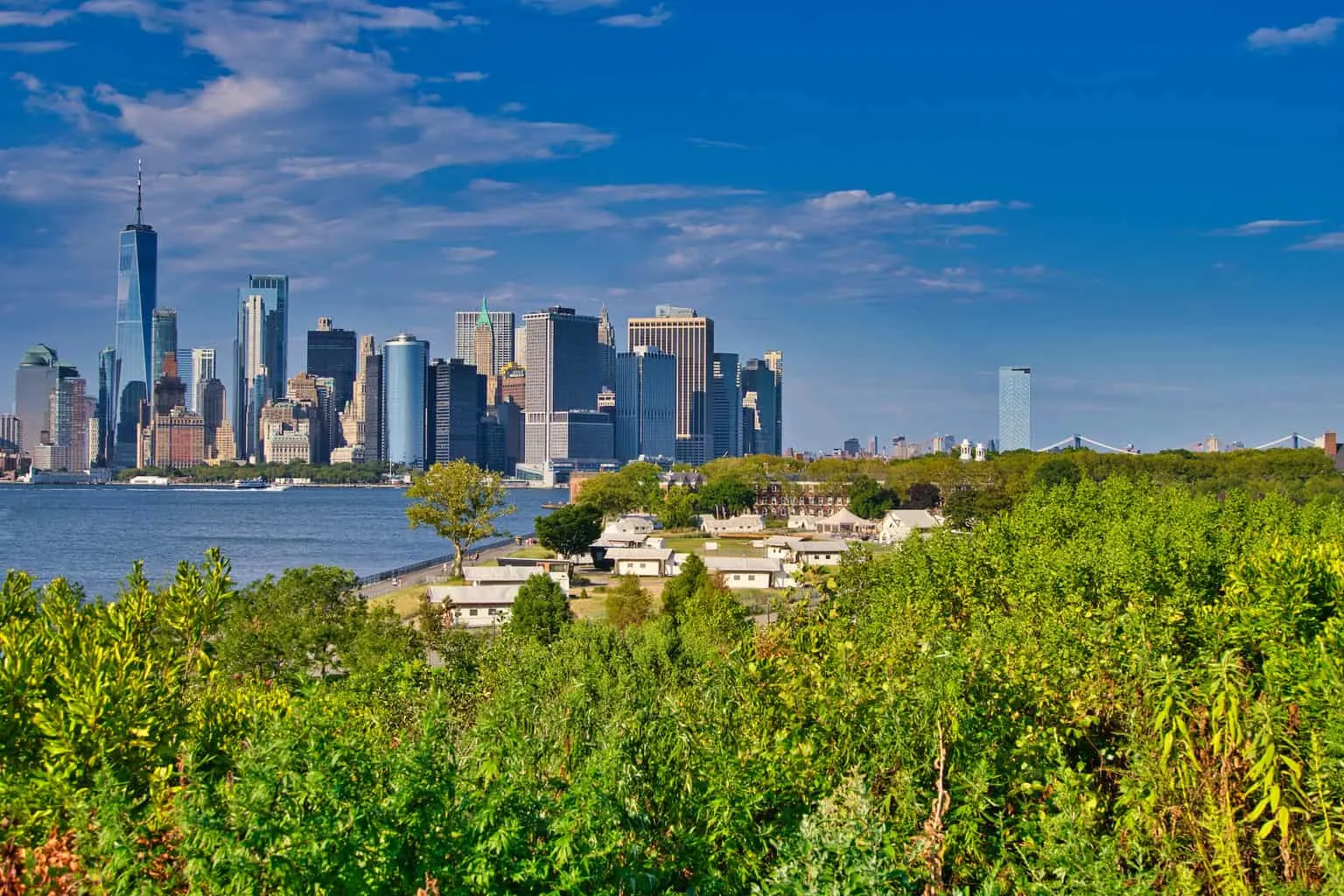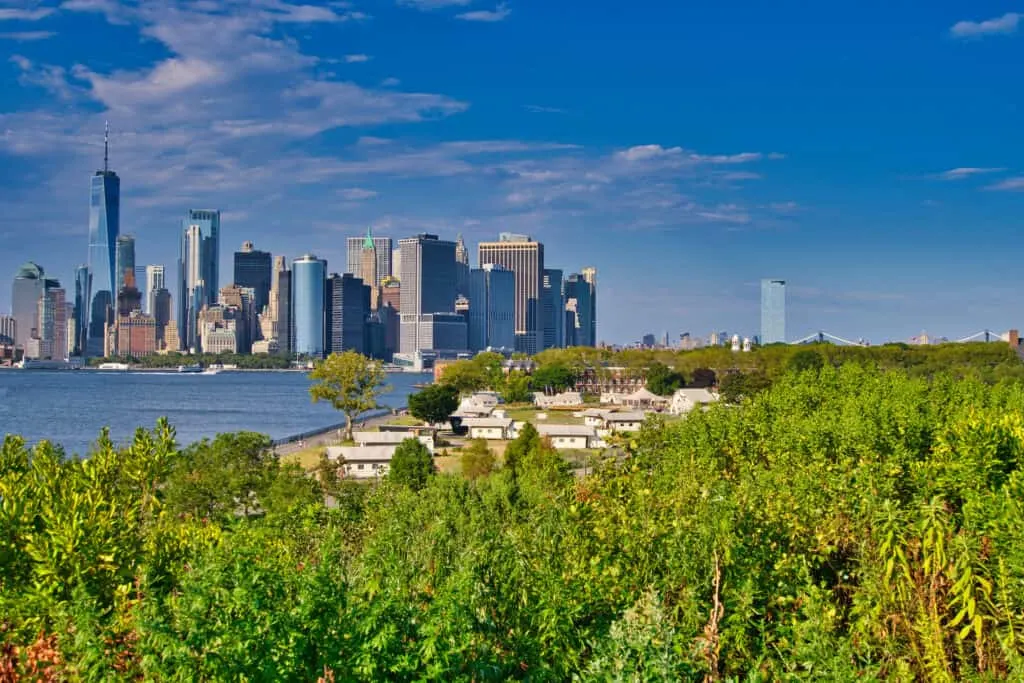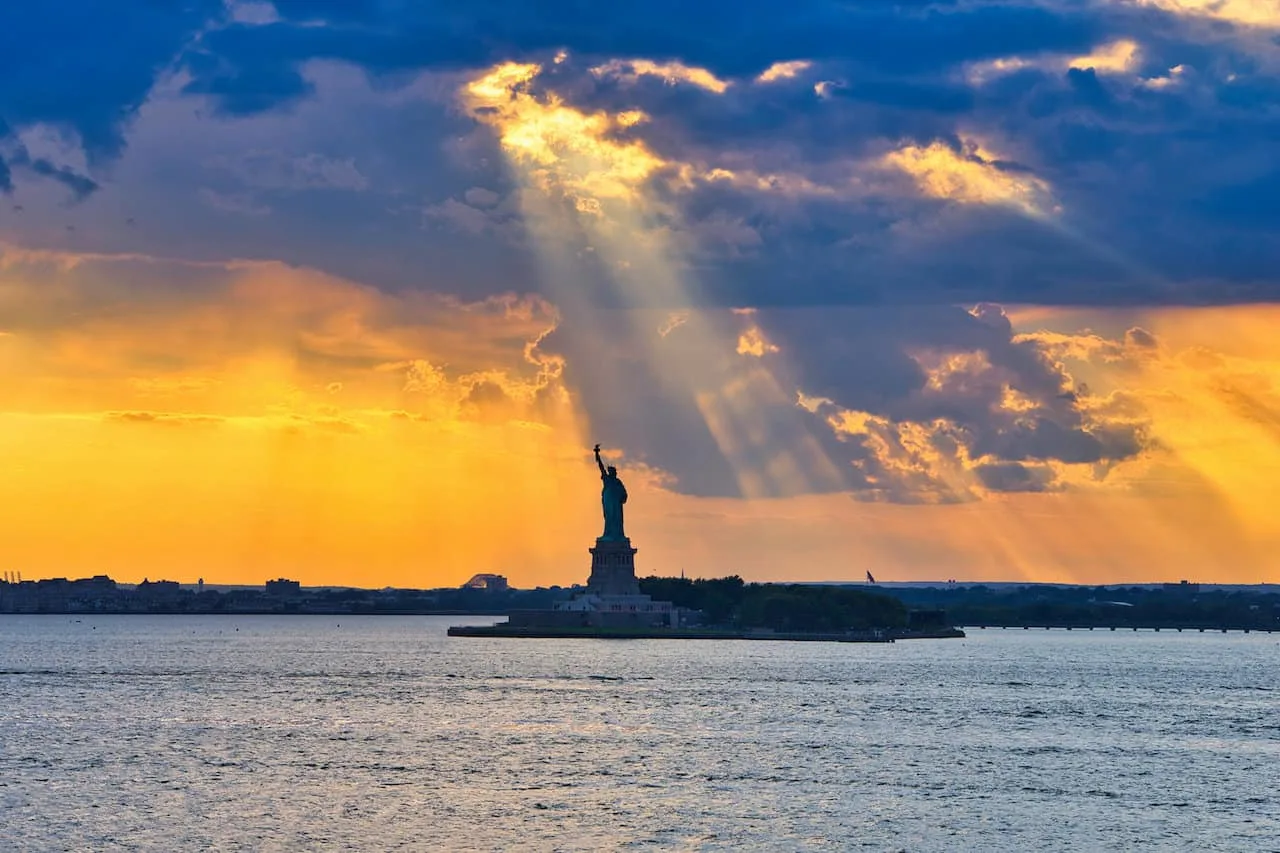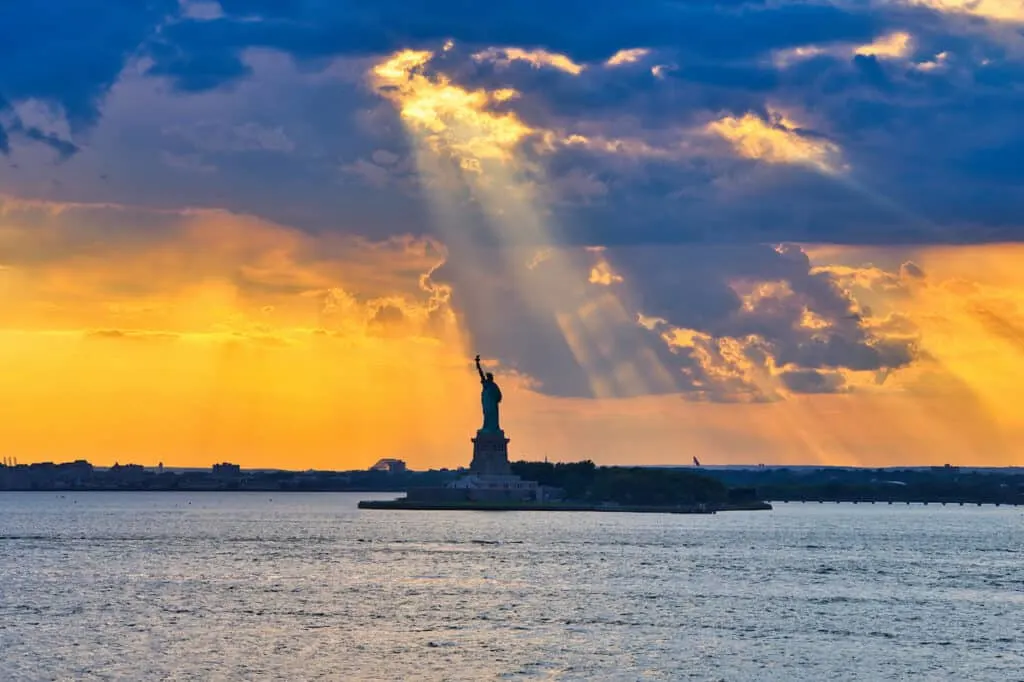 QC NY Spa
What better way to conclude your time in NYC than to take in a spa experience overlooking the city itself.
Recently opened in 2022 is the QC Spa, which was renovated from old army barracks. Today the spa has plenty of offerings including spa pools, saunas, relaxation rooms, steam baths, Vichy showers, foot baths, infrared beds, massage offerings, and more.
The best part in my opinion are the two outdoor heated pools that give you beautiful NYC skyline views to go along with them.
Spend some time under the sun, relax by the poolside, and hop on into the water for a truly unique experience that isn't offered anywhere else nearby.
All said and done, you can expect to spend a full day on Governors Island as you get both the exploration and relaxation parts of the island.
It is then back onto the ferry to end your trip to New York City. Feel free to have one more night out on the town before departing the following day.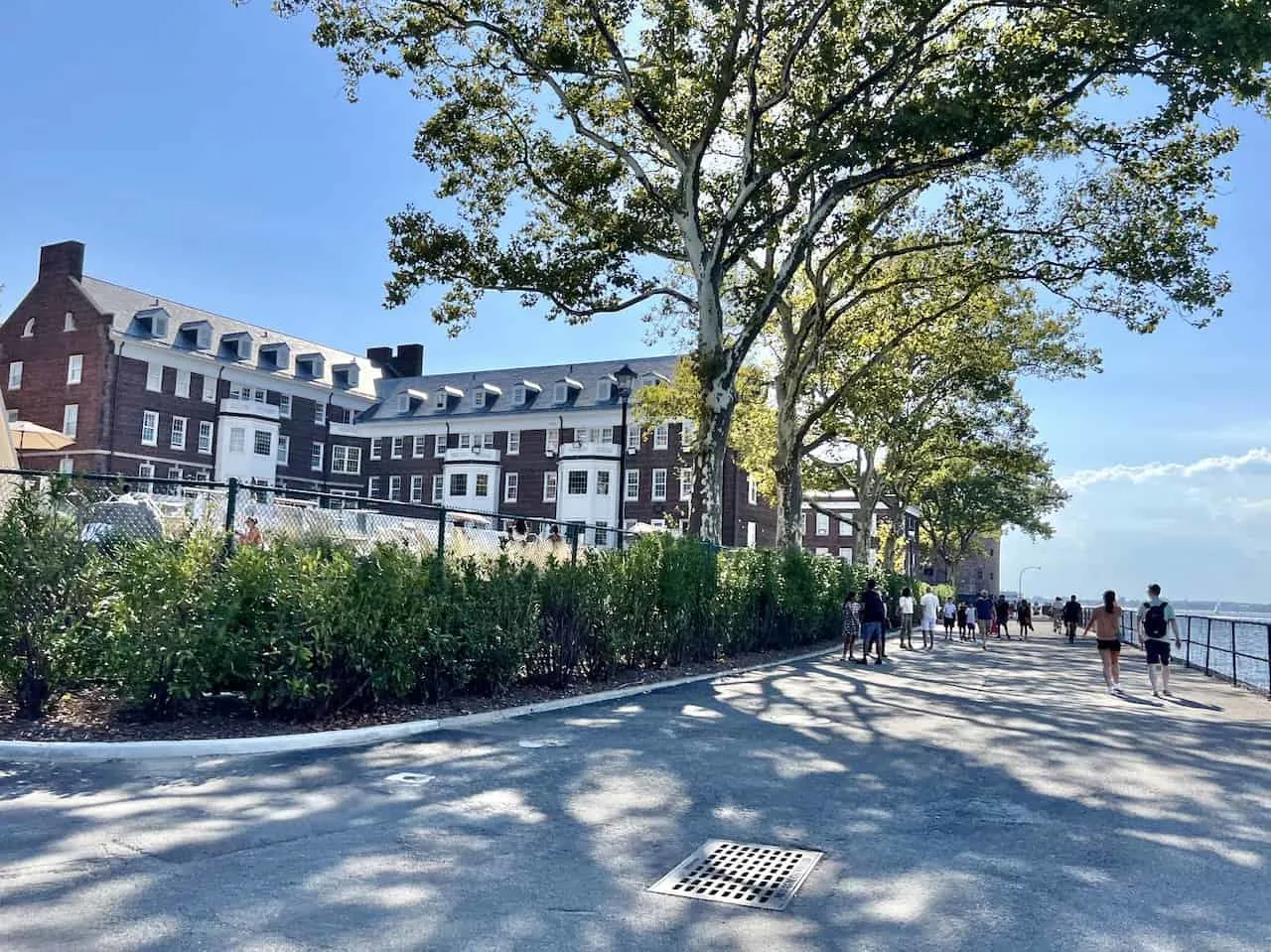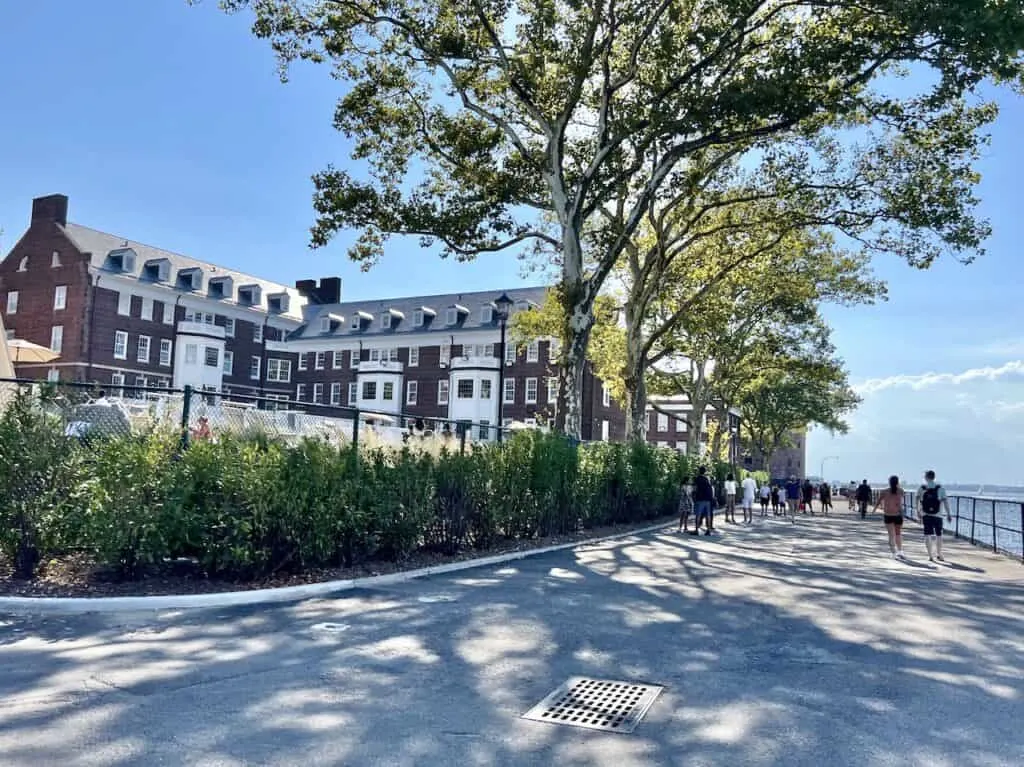 10) Bonus: Hiking Day Trip
Since you do have 7 days in New York, there is also the possibility that you can spend one of those days hiking outside of the city.
As you may imagine, there aren't too many hiking options within NYC. And the options that are out there, aren't the best.
However, just a quick train ride away from the city you will find several hiking trails overlooking the Hudson River. If this is something of interest to you, I would recommend taking a look at the following hiking guides: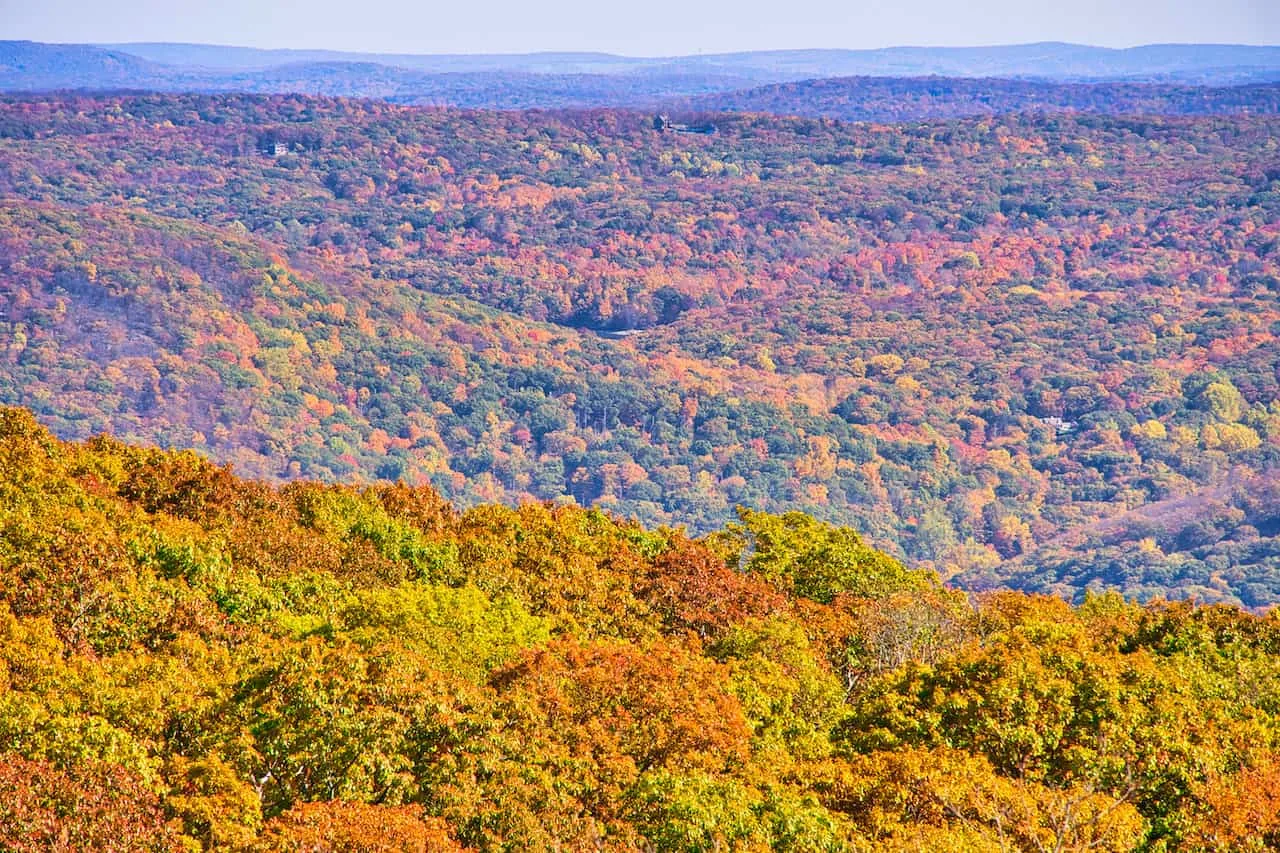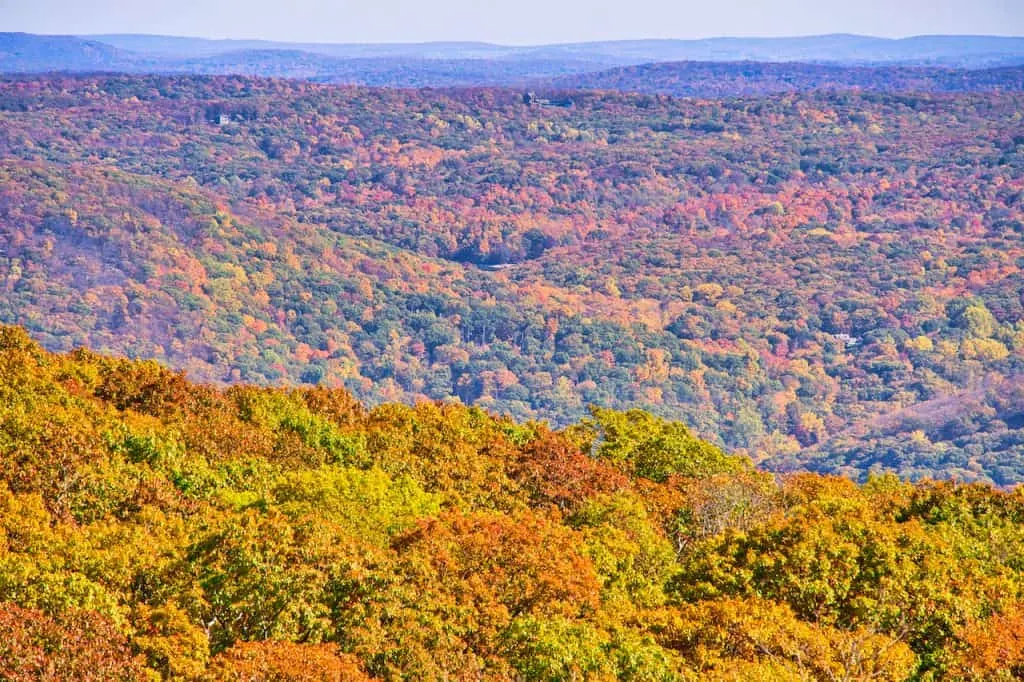 NYC Tours: Check out the best NYC bus tours and top NYC dinner cruises if you want to see the city in a different type of way.
11) When To Visit NYC
Now that you have a good idea what one week in New York City can look like, I also want to cover some logistical aspects of planning an itinerary. To start, one of the main questions you may have is when to visit NYC. Below is a high level overview of each season:
Fall: during the Autumn, temperatures are still comfortable as you will be past those hotter summer and just prior to those cooler months. But the best part about the Fall is the foliage (especially Central Park foliage)! Visit towards the end of October to beginning of November to see the NYC Fall colors come to life.
Winter: the Winters in NYC can get cold! But before it gets too cold, you still have a chance to enjoy one of the best times in the city – the holiday season. Visiting NYC in the second half of December will be full of festive lights, Christmas trees, holiday markets, and more.
Spring: my favorite part of the springtime is that the colors once again give NYC some vibrance. In general, this mostly happens throughout April and into the beginning of May. Be sure to check out the cherry blossoms in NYC (especially those Central Park cherry blossoms).
Summer: last but not least are the summer months, which can get quite hot in July & August. Although it gets hot, many tourists make their way during the summer holiday season. If you can swing a trip in June/September, then you may find more comfortable temperatures altogether.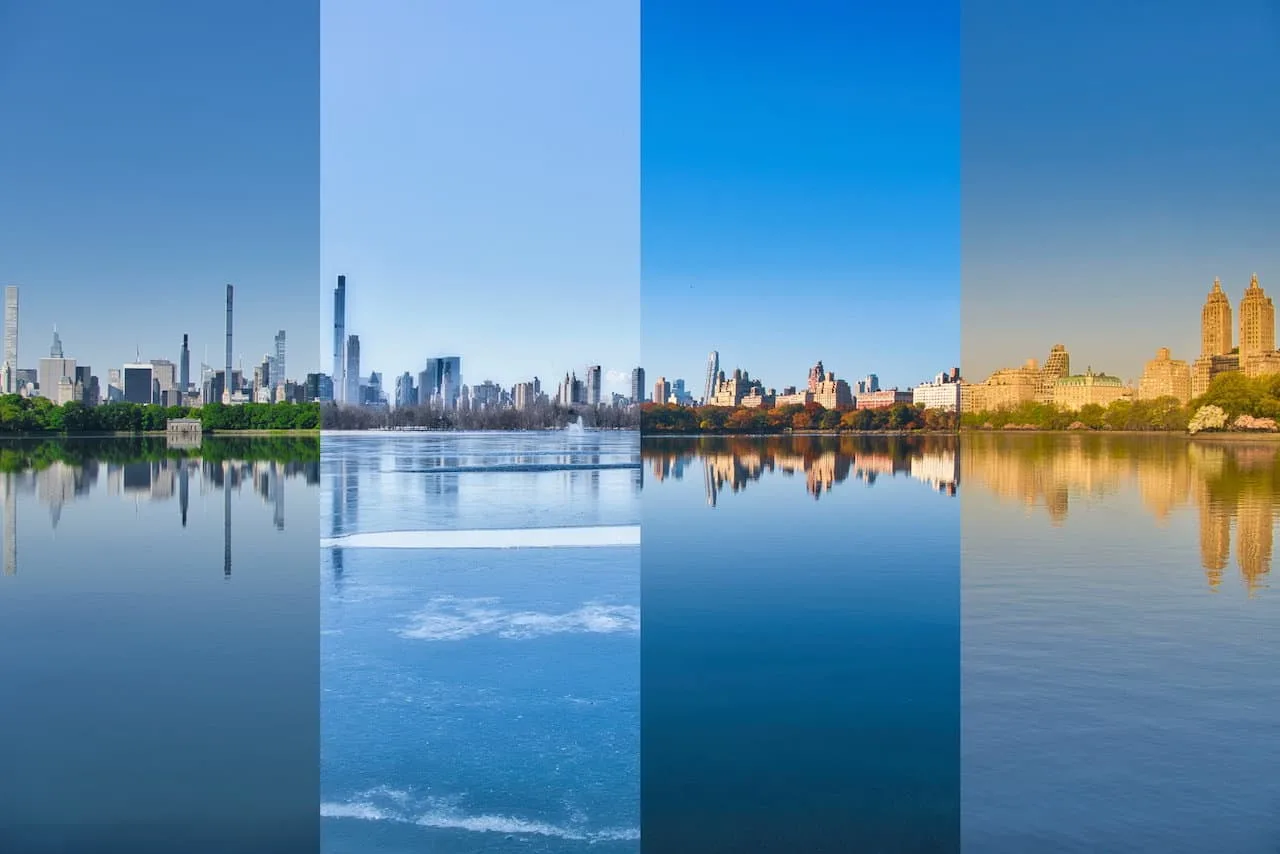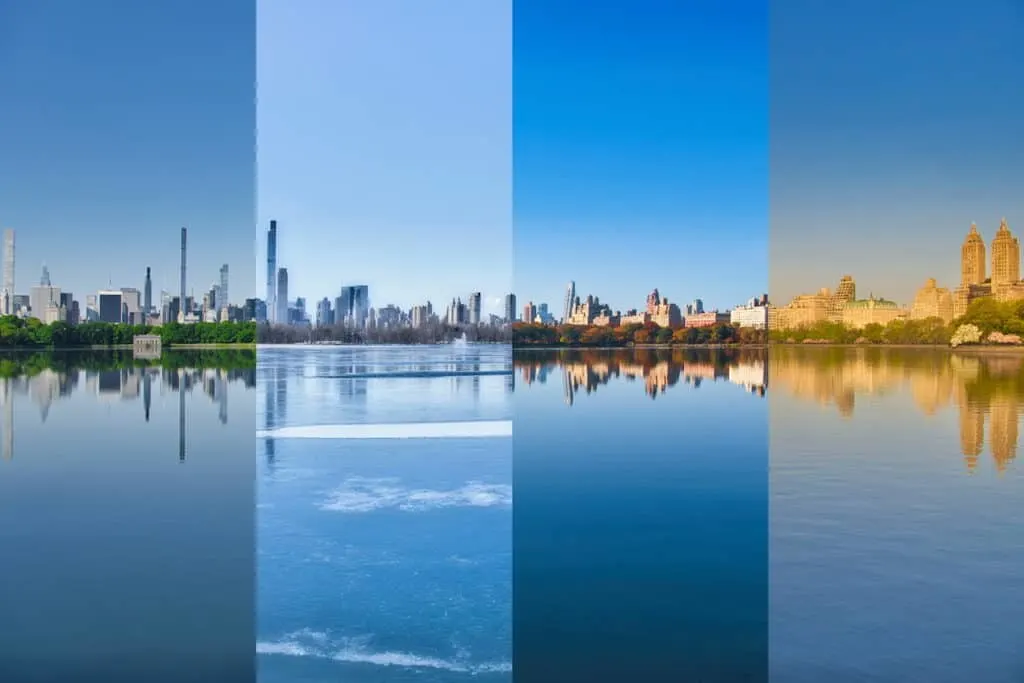 12) Getting into NYC
There are a few main ways to get yourself into NYC depending on where you are coming from.
If you are coming in from other cities in the northeast US, then you can take the Amtrak train or one of the several bus lines that connect to NYC.
For those flying into New York, there will be three airports to choose from – JFK, LGA, and EWR (Newark, NJ).
All three of these offer taxis and Ubers to get yourself to your NYC hotel. However, for those that are more price conscious, you can also travel from the airport by public transport. This can be done in the form of AirTrains, subways, & busses.
To learn all about the logistics of getting to NYC from the airport, check out the guide mentioned below.
Learn More | How to Get to NYC from the Airport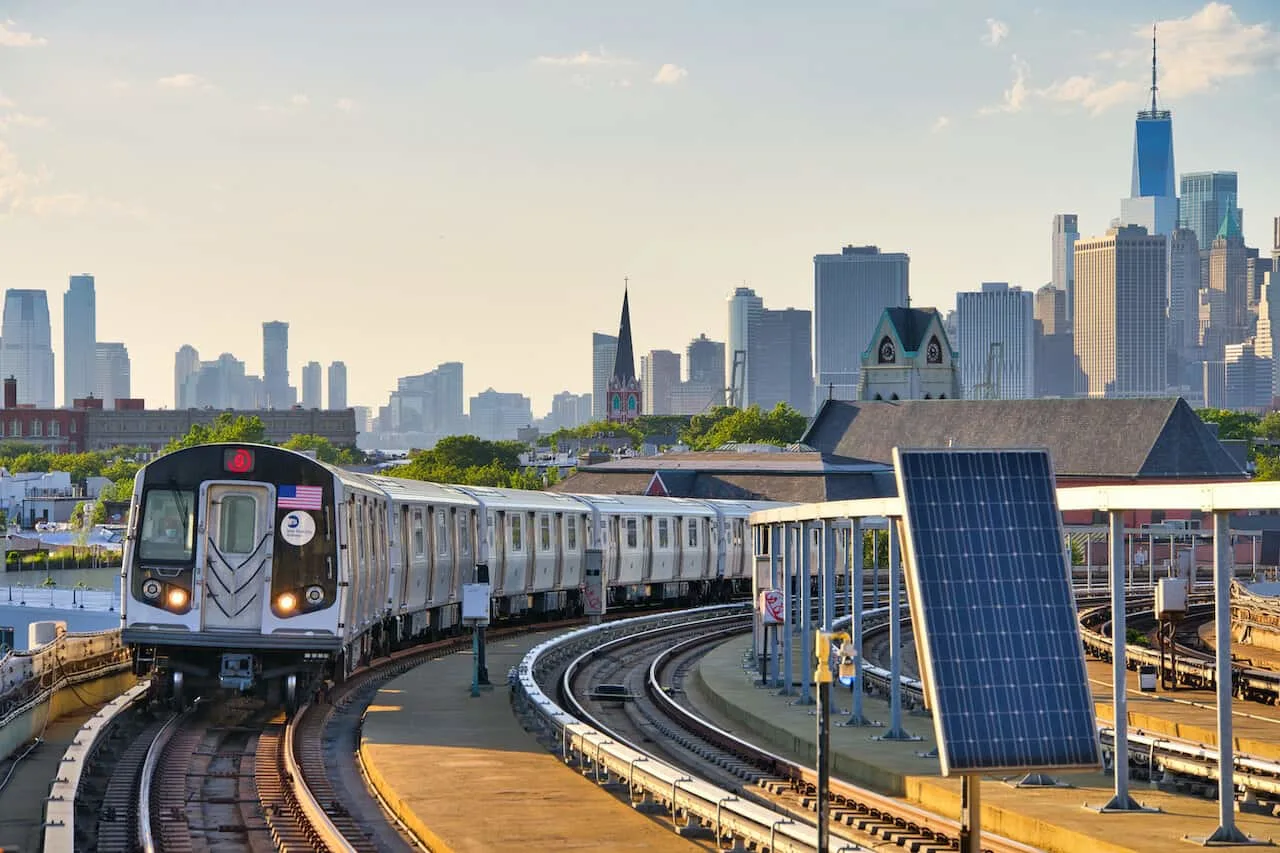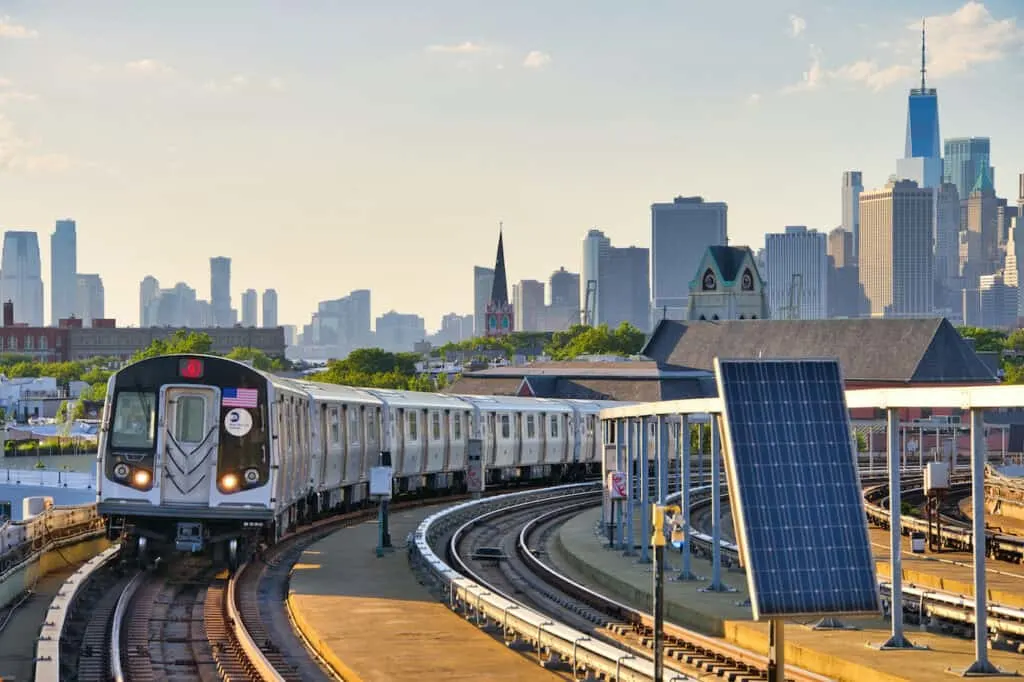 13) Getting Around
Once you arrive in the city, you can decide from several different NYC transport options to get yourself around. The main choices include:
Subway: there are 36 different subway lines that go to all corners of NYC. For just one swipe of a Metrocard (or OMNY), you can get yourself anywhere. While Metrocards are still around for now, you can also use your phone, credit card, or OMNY card to tap & go. Each ride costs just $2.90.
Bus: the NYC busses work on the same network as the subway, so if you don't want to head underground, then bus routes can work well too.
Walking: if you want to enjoy some of the city as you go from one attraction to the next, I would highly encourage walking when possible. This way you can see different neighborhoods throughout a journey.
Citi Bike: a quicker way to independently get yourself around is by Citi Bike, a shared ride service located throughout NYC. You will find Citi Bike docking stations all around the city, and for $4.49 per ride (up to 30 minutes), you can rent a bike to get around.
Taxi/Uber: the more expensive but more convenient option is going to be hailing a taxi or ordering an Uber. They are both plentiful throughout the city but will cost much more than other options.
Ferries: you can also take ferries along the East River (and Hudson River), to get between different parts of the city. This is a more unique way to travel and you will get to see that NYC skyline from the water.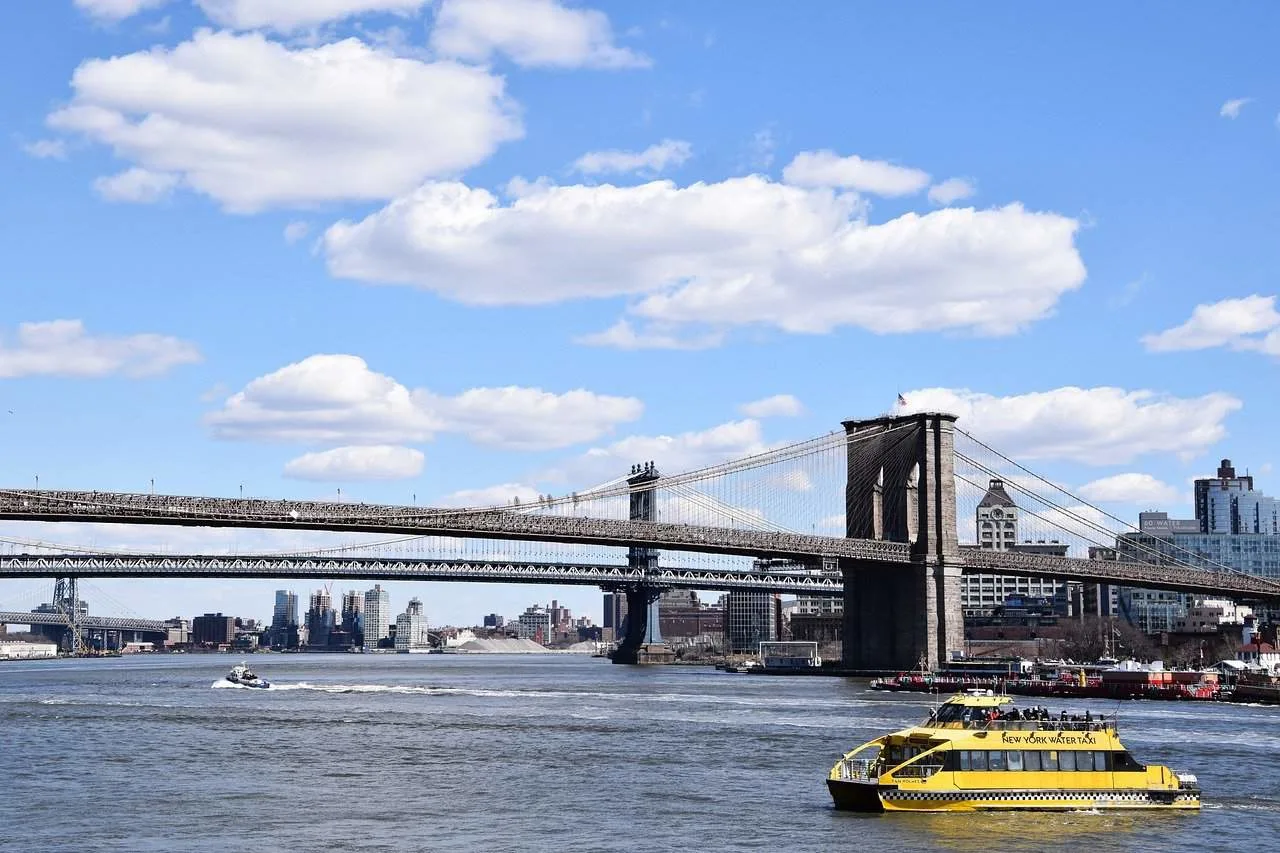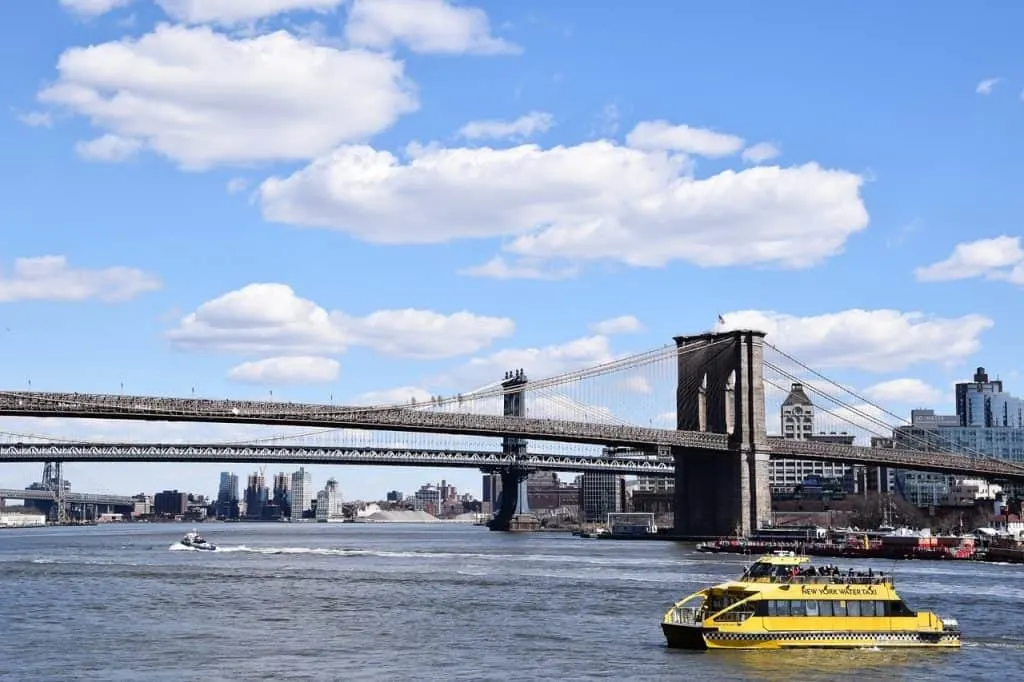 14) What Is the Best Area to Stay in NYC
One of the great parts of visiting NYC, is that you can base yourself in one spot and then easily explore the rest of the city from there.
Since there are so many neighborhood to choose from, I have put together a guide that talks through the best areas to stay in NYC if you would like to learn more.
In general, I like to avoid Midtown Manhattan and would recommend a neighborhood further south (Chelsea, Flatiron, Greenwich Village, & Tribeca are all great options).
With that said, here are some of my top hotel recommendations in the various NYC neighborhoods: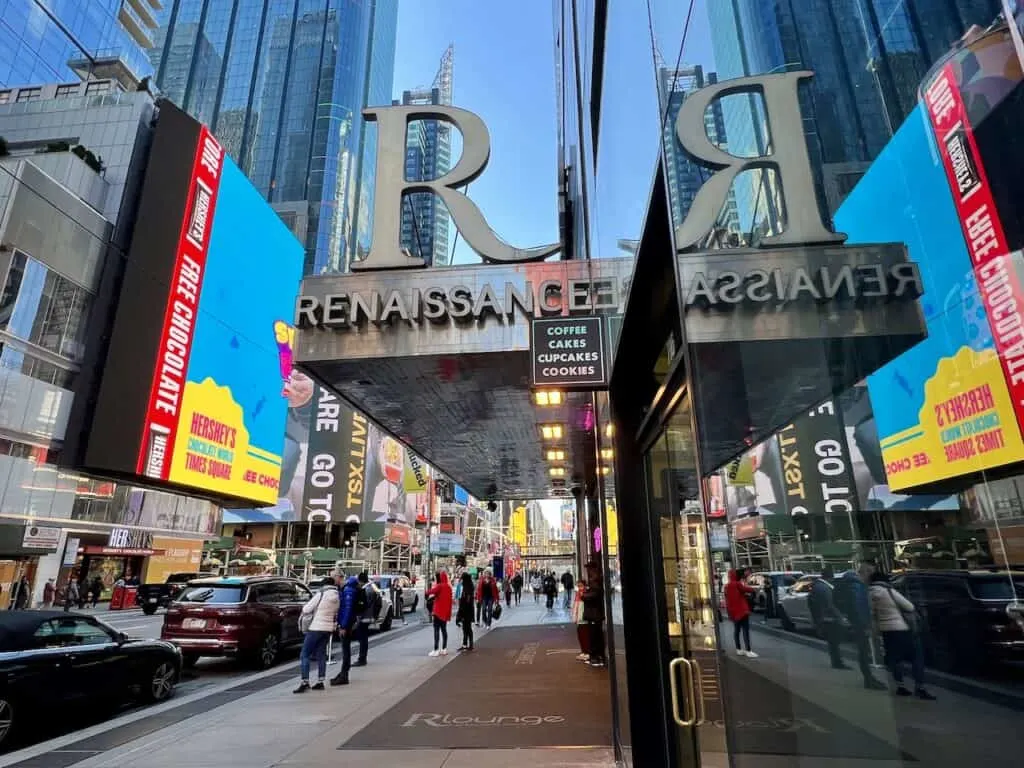 15) Should You Buy a CityPass
A great way to save some money while visiting NYC, is to buy a CityPass. Essentially, for one price you will be able to visit various attractions over a 9 day time period.
Below you can find a breakdown between the three different types: CityPass, C3, and C-All.
Since you do have a week in the city, it may make most sense to go for the last option. But it will depend on exactly what attractions you plan on visiting.
Note that there are other passes available too such as the Go City Pass, the NYC Sightseeing Pass, and the New York Pass.
Purchase Today: New York CityPass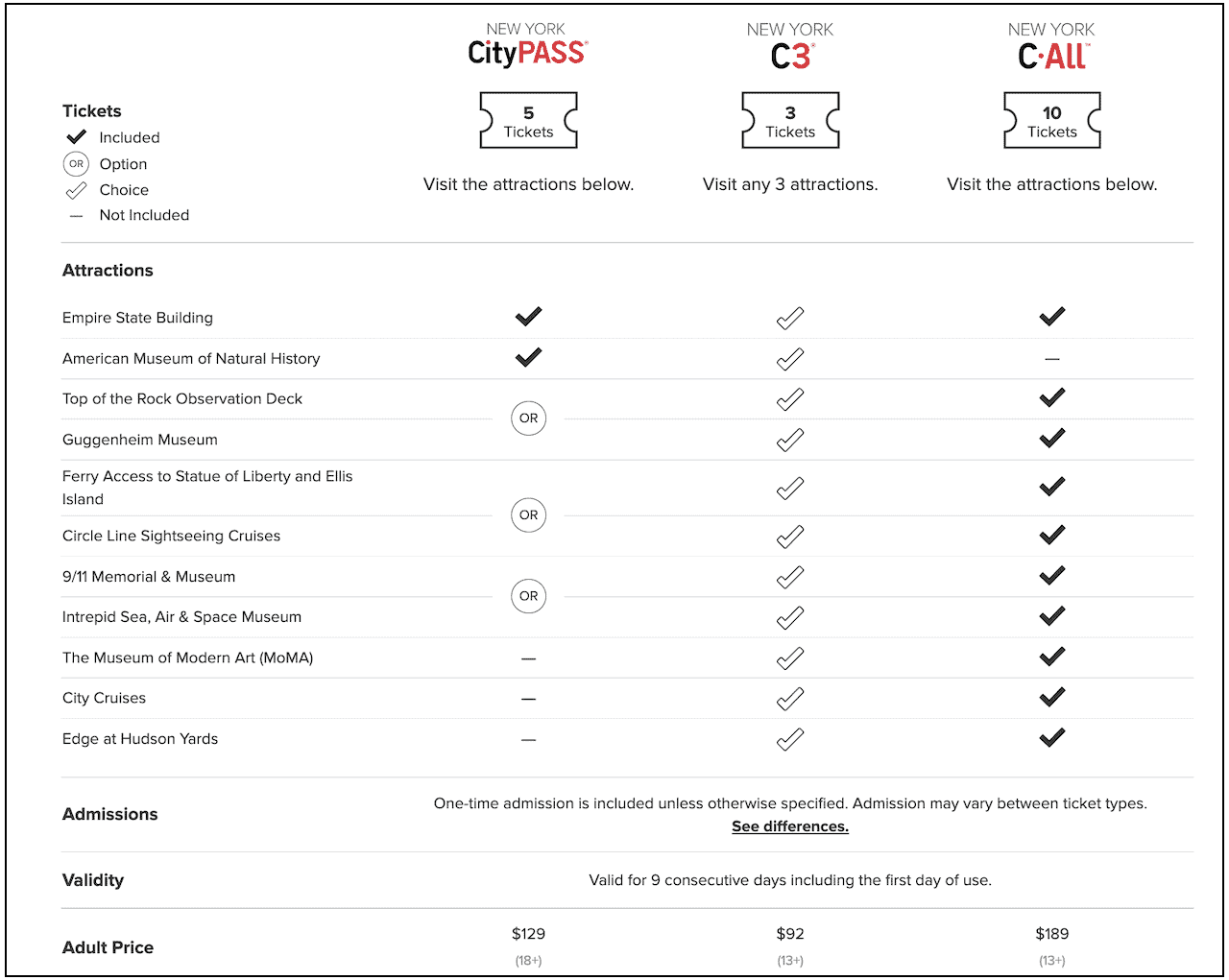 16) Budget for One Week in New York
When it comes to budgeting for a one week trip to NYC, you will need to think about several categories. New York is not a cheap city to visit, but it can be done on a budget if need be. Below is what I would consider an average daily budget for your 7 days in New York City:
Transport to/from Airport: $140 ($70 each way)
Taking a taxi to/from the airport will cost around $70 each way. This is going to be the most convenient option, but also the most expensive. As mentioned earlier on, if you are on a budget, you can get into the city from the airport by train/subway ($2.90 – $15 per person).
Transportation: $34
By simply purchasing the unlimited weekly Metrocard, your transport costs will be just be $34. That is of course if you just stick with the subways and busses along the way. If you use OMNY, you will be capped at $34 as well over a week's time period (if you use the same payment method).
Accommodation: $250-$400 per night
There is going to be a wide ranges of NYC hotels to choose from for your trip. These can range from cheap hostels all the way up to 5 star hotels. ($1000+ per night). However, I would say the middle ground will be in the $300ish price range for a comfortable quality hotel.
Food & Drink: $20-$30 Lunch / $50-$75 Dinner
This is another one of those cost items where you have an entire spectrum. If you are looking for a sit down meal with an app, main course and a drink, the prices above will be in the ballpark. However, you can eat as cheaply as $1 slices of pizza or as expensive as $100+ meals.
Activities: Varies
The great thing about NYC is that you have a fair share of free attractions to visit all throughout. So, quite honestly, you could spend $0 on activities and still have a great time in the city.
Now, if you do want to enjoy some paid attractions too, then you will need to consider that for your budget.
By following this itinerary you may be visiting a few museums, heading up an observation deck, going to the Statue of Liberty, and seeing a Broadway Show (note that you can also purchase the New York CityPass to save some money).
I would say to set aside a couple hundred dollars for activities, but that can easily be more if you opt for Broadway shows and other tour options during your trip.
Of course, in addition to those costs mentioned above, you could spend money on souvenirs, shopping, additional transport, etc. throughout your 7 day NYC itinerary.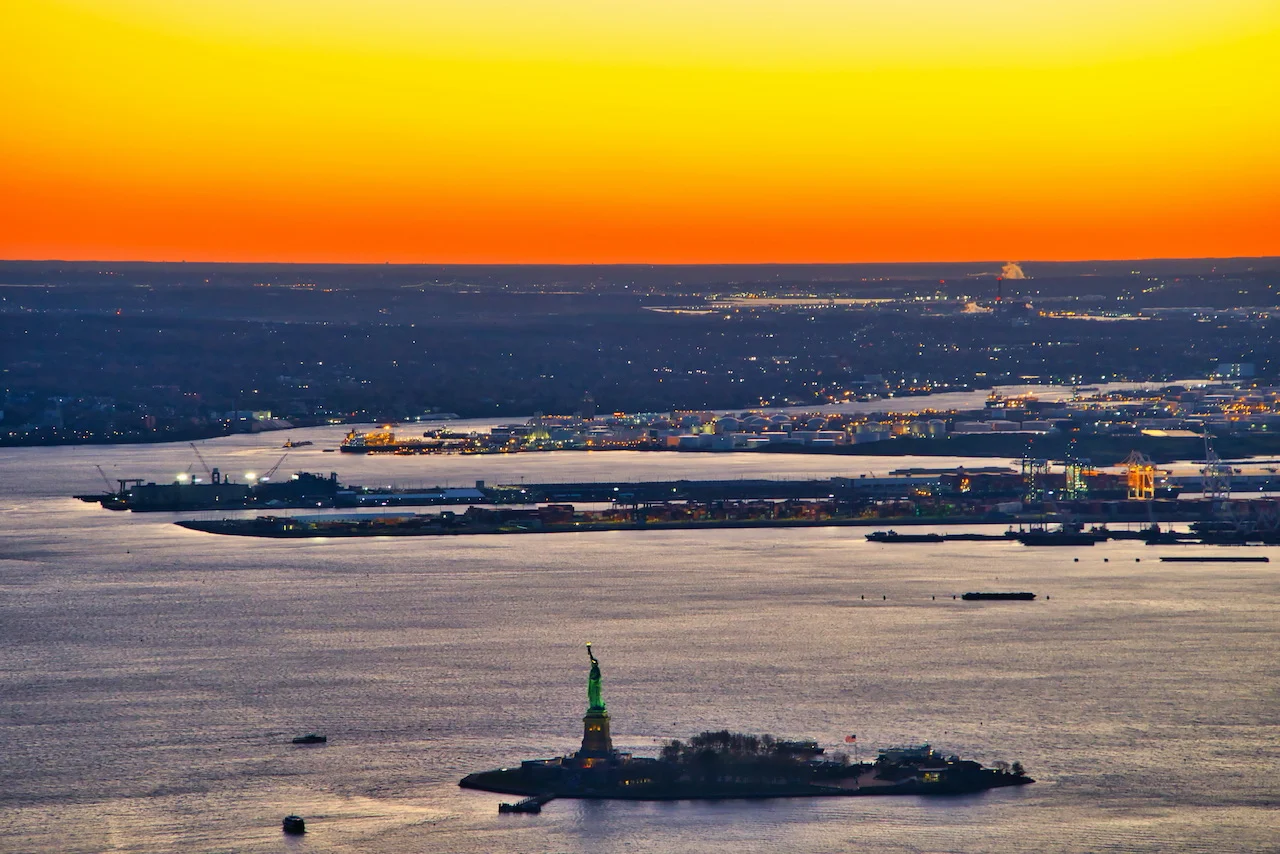 17) Is 7 Days in New York Enough or Too Long?
The final topic I wanted to cover is if 7 days in New York is enough or is it too long.
Without a doubt, one week in the city is going to be longer than most people have.
I see this as a good thing as you do not need to rush through your days and you can spread things out more. You also can take part of certain activities that usually get left off of shorter, more compact itineraries.
You will also have the freedom to move around days as you see fit if the weather does not hold up on certain days (and take part of some NYC rainy day activities). If you only had a couple days in the city, that is something you would not be able to do.
With that said, I also believe that one week in New York can be too long for some people. If you are not used to the hustle and bustle of a big city, spending 7 days in one can be overwhelming. It really comes down to the type of person you are, and whether you believe you will enjoy it.
At the end of the day, I think one week is a great amount of time for those that really want to see New York City in greater depth without the need to rush around each and every day. Having that additional flexibility to add & remove things from your itinerary is also a great benefit.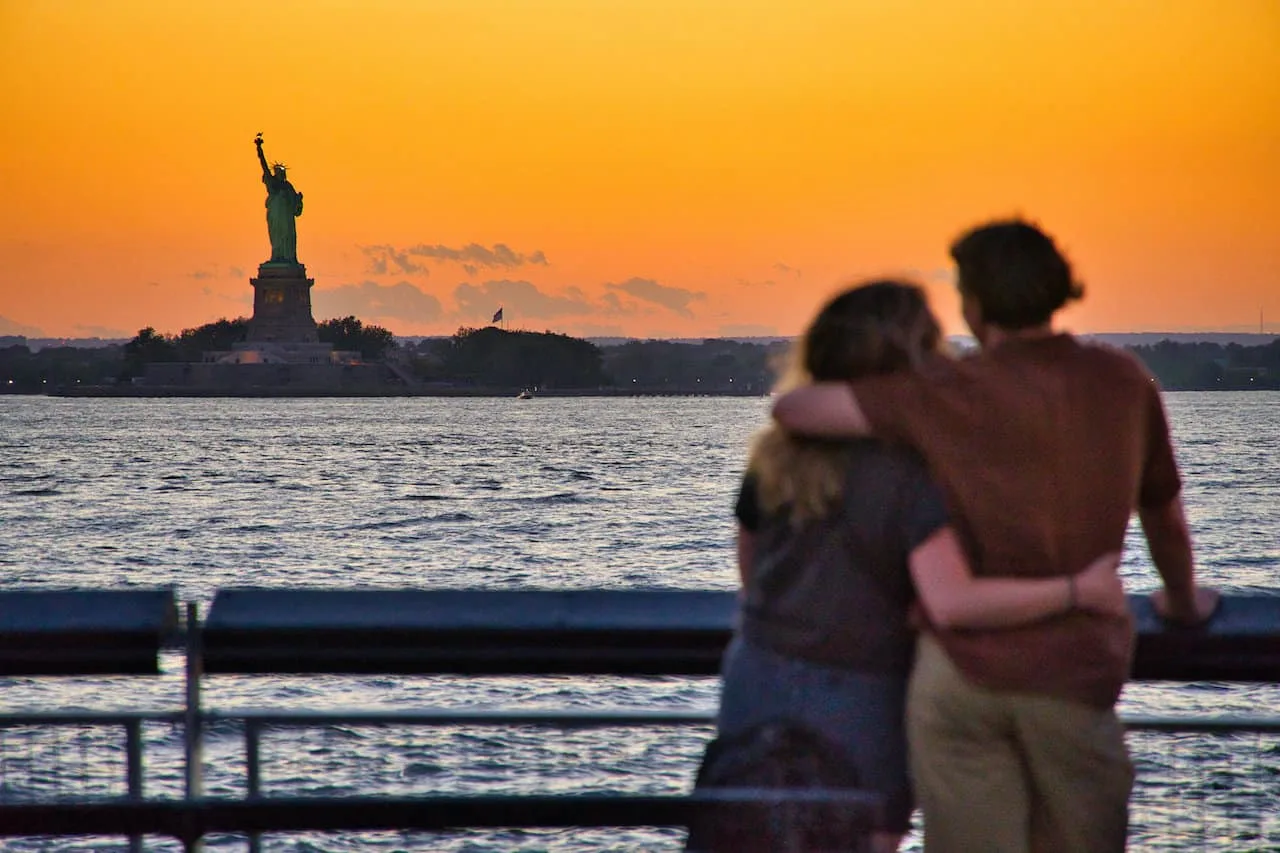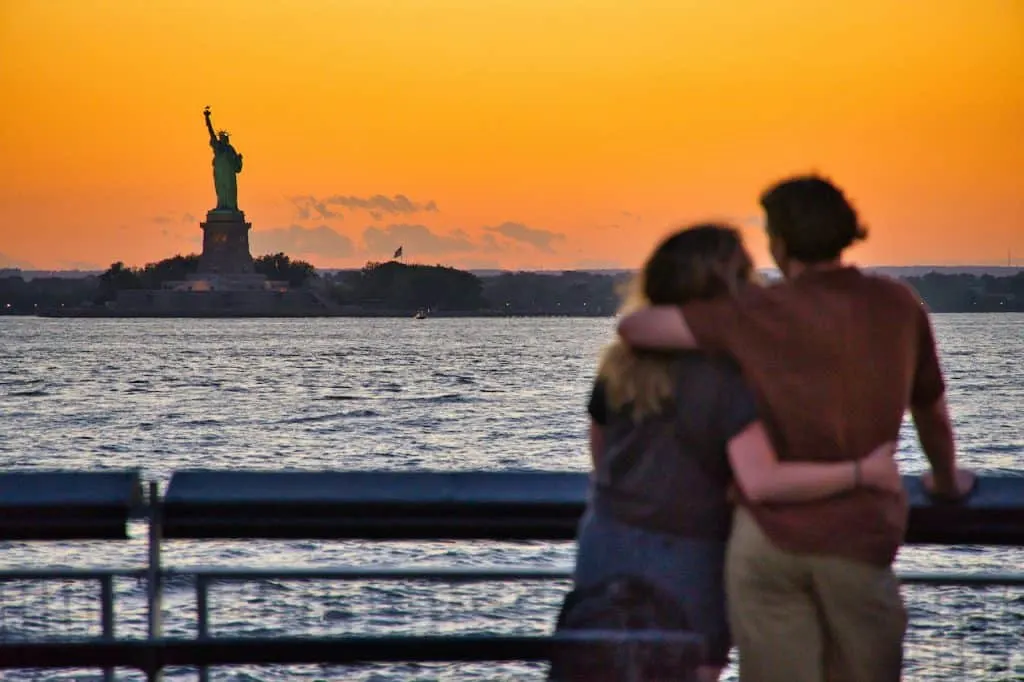 I hope you enjoyed reading through this 7 day New York City itinerary. If you have any questions or comments, be sure to add them in below.
Also, don't forget to check out some of the other NYC itineraries and guides up on the site (like the 4 day NYC itinerary).
Have fun out there and safe travels!