While planning an around the world trip is one thing, figuring out how much does it cost to travel the world is another. One of the biggest concerns I had when planning a solo around the world trip was understanding what my budget could be at a total and daily level.
There are so may thoughts to consider when it comes to around the world travel. Countries, transport, food, accommodation, time of year – the list goes on.
This guide is here to walk you through all the various topics to think through as you are planning a trip around the world on your own.
* Affiliate Disclosure: This post may contain affiliate links, which means I may receive a commission if you make a purchase through the links provided, at no additional cost to you. Thanks for supporting the work I put into TripTins!
Cost of Solo Traveling the World Intro
Off the bat, I will say that the cost of traveling solo can look much different than the cost of traveling with a significant other or a family.
When it comes to accommodations, activities, rental cars, taxis, and plenty of other things, a solo traveler will have to take on all that cost themselves.
When traveling with others, you will be able to split those costs among several people, making the "per person cost" much cheaper than the solo traveler cost.
As I was planning my trip, I had to figure out a good balance when it came to these types of costs. And these types of situations came up frequently during my trip around the world:
↔ I certainly did rent a car in various places throughout my trip. Although the cost was high, the tradeoff of being able to do what I wanted to on my schedule was worth it for me.
↔ Sometimes, I wanted to take part of an activity where the cost of one person joining is much more expensive the average cost of two people joining.
↔ When making my way around a city, at certain points I did opt for the more expensive taxi ride vs. the more complicated public transport route to save on time. If I was with others, the average per person taxi cost could have been the same as the public transport cost.
As you can see here, traveling solo does have its pros and cons. And budgeting certain parts of a trip can fall under that "cons" category depending on your travel preferences.
With that all said, this guide will be more focused on the considerations to think of when budgeting and planning an around the world trip. It is not necessarily going to give exact dollar amounts for everything.

It is important to note as you read through that there is no one answer fits all when it comes to the cost of traveling – the spectrum is just so wide on this. As you will see, it may be possible to live off a budget of $30 per day or $200 a day. It really comes down to how you travel and what your priorities are when traveling.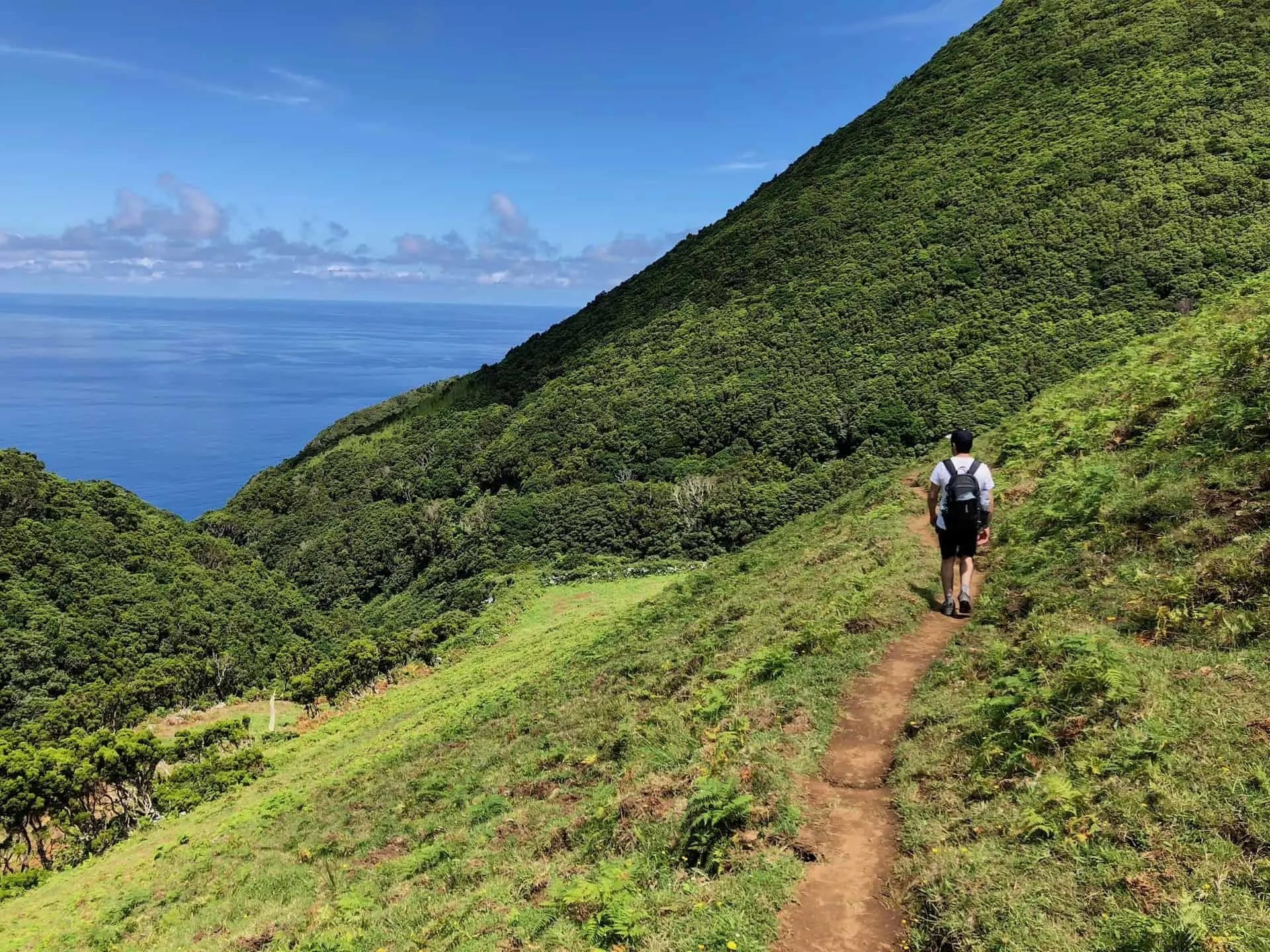 Around the World Budget Considerations
Throughout this guide I will be touching on various budget considerations when it comes to traveling around the world. There is not just one flat out answer to how much an around the world cost is.
There are many different things to think about and answer for yourself before understanding what a cost could look like.
Some of the top considerations include:
1) What Countries to Visit
2) Transport Between Countries
3) Transport Within Countries
4) Pace of Travel
5) Accommodation Choices
6) Food & Drinks
7) Activities & Tours
8) Time of Year
9) Miscellaneous Expenses
10) ATW Packing List
Considering travel insurance for your trip around the world?

World Nomads offers coverage for more than 150 adventure activities as well as emergency medical, lost luggage, trip cancellation and more.

For years, World Nomads has been protecting, connecting & inspiring independent travelers, offering travel insurance & safety advice to help you travel confidently. Their mission is to support and encourage travelers to explore their boundaries.

World Nomads has simple and flexible travel insurance that has been designed by travelers for travelers. Even if you leave home without travel insurance or your policy runs out, you can buy or extend out on the road.

Get a quote for a World Nomads travel insurance policy today!
The remainder of this guide will be diving into more details about each one of these 10 considerations to think about as you are planning and budgeting for your trip.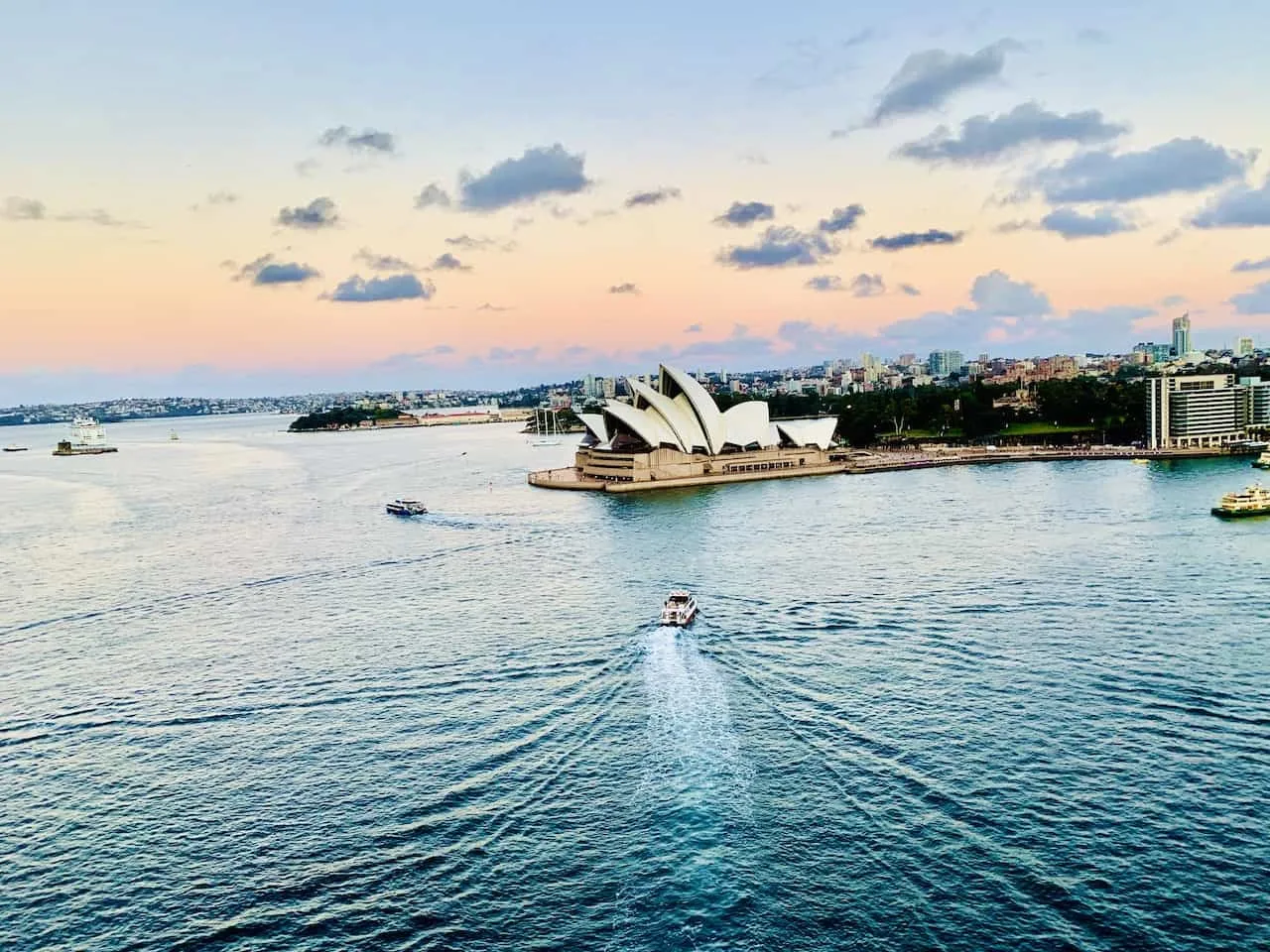 Travel Budget Categories
Before talking in more depth about the above list, I did want to list out the main travel budget categories that I came up with as I traveled. All of my expenses fell under 7 main buckets:
Airfare -> depending on what type of route you are taking, airfare may be one of your largest cost buckets.
Transportation -> whether it be busses, trains, boats, taxis, Ubers, or any other local transport, I am sure you will end of having plenty of expenses pop up here.
Rental Car & Gas -> I would break this out separately from transportation as it can be a quite large cost if you do end up renting cars during your trip.
Accommodation -> hotels, hostels, Airbnb – wherever you decide to sleep for the night would fall under this category.
Food & Drink -> this one speaks for itself. Whether it is snacks, home cooked meals, eating out at restaurants, or buying drinks along the way.
Activities & Tours -> a little bit of everything can full under this bucket. Whether it is an entrance ticket for a temple or a multi-day volcano hike experience. Odds are you will be paying for certain activities throughout (although there are plenty of free ones out there too!).
Miscellaneous -> everything else kind of just fell into this bucket. The costs here can include laundry, visas, SIM cards, haircuts, restocking healthcare products, etc.
→ Learn more about planning an around the world trip and how to put together a route that works for you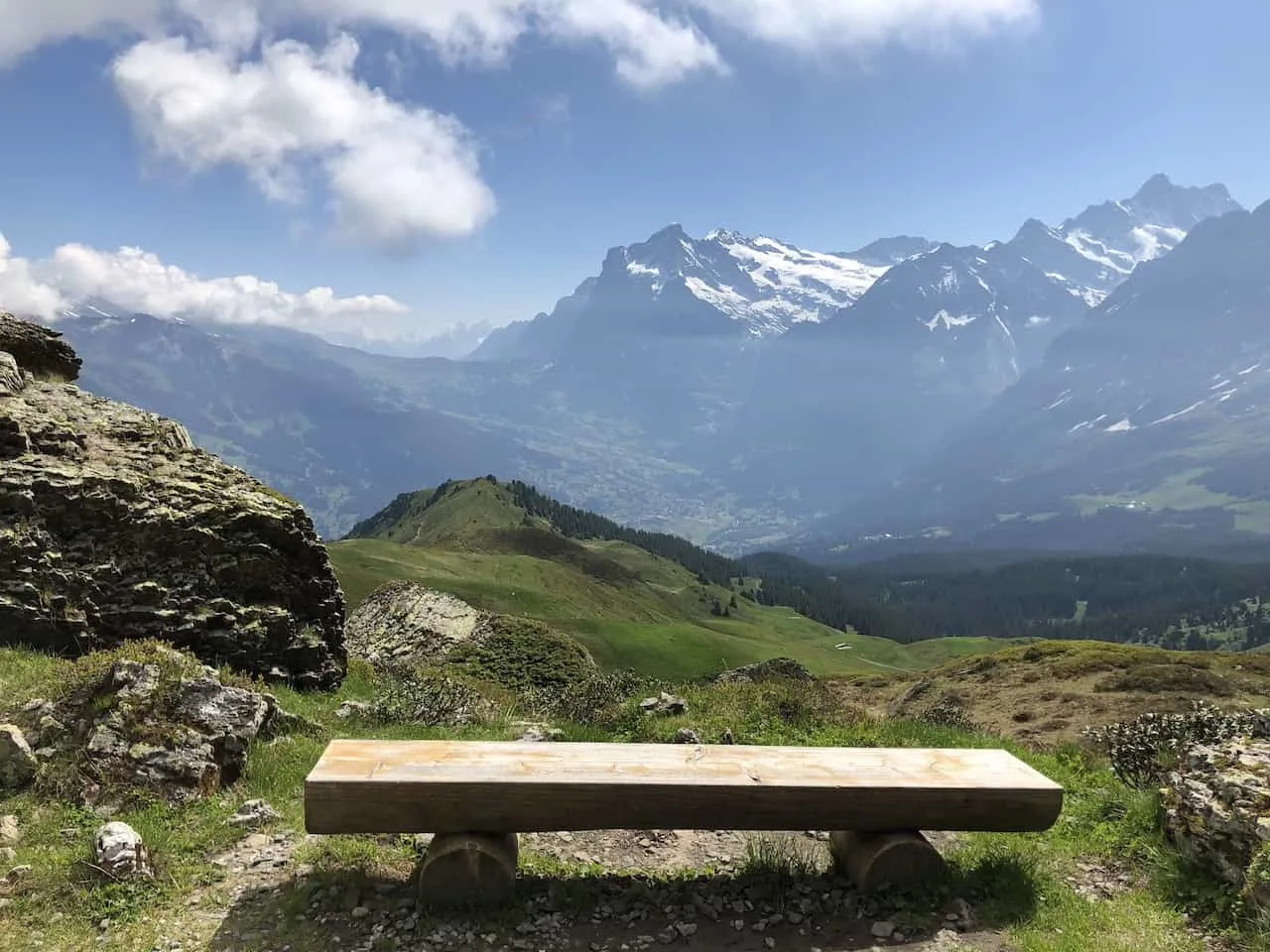 How Much Does it Cost to Travel the World Solo
The main answer you will come across when researching how much does to travel the world is $20,000 – $30,000 for the year.
As a solo traveler, who took part of many activities and renting cars from time to time, I ended up in the high end of that range.
My average daily cost came out to $78 throughout the 20 countries I visited. Breaking down the cost into categories, the average daily cost looked something like this:
Activities: $24
Accommodation: $18
Food & Drink: $15
Transportation (including rental cars): $15
Miscellaneous: $6
Notes
• There were some instances where I categorized accommodation/food as activities since the cost was all inclusive. This included place like Corcovado National Park, trekking in Patagonia, volcano hiking in Indonesia. Sometimes it was difficult to give an accurate breakdown so I just grouped it under activities.
• Although I recommend breaking out rental cars from other transport, I did not do a good job of that during my trip. On average though, the times I did rent a car, it came out to around $35 per day.
• You will see I did not include flights in the cost breakdown either. This is because I used credit card points for the majority of my flights so I did not consider this a true cost for myself. If I did pay cash all the way through, then my average daily cost would have gone up by ~$15.
While the above relates to my particular trip, before answering the question "How Much Does it Cost to Travel the World Solo" for yourself, you must first go through some considerations.
As you begin to put together a trip and put together a budget, you will want to start answering some questions regarding how you will be traveling and what is most important to you.
At the end of the day for me, it was all a balancing act between what I wanted to do (and how I wanted to do it) and the budget I had set aside. As I started to answer some of the considerations mentioned below, I was able to better understand what the trip would look like for me.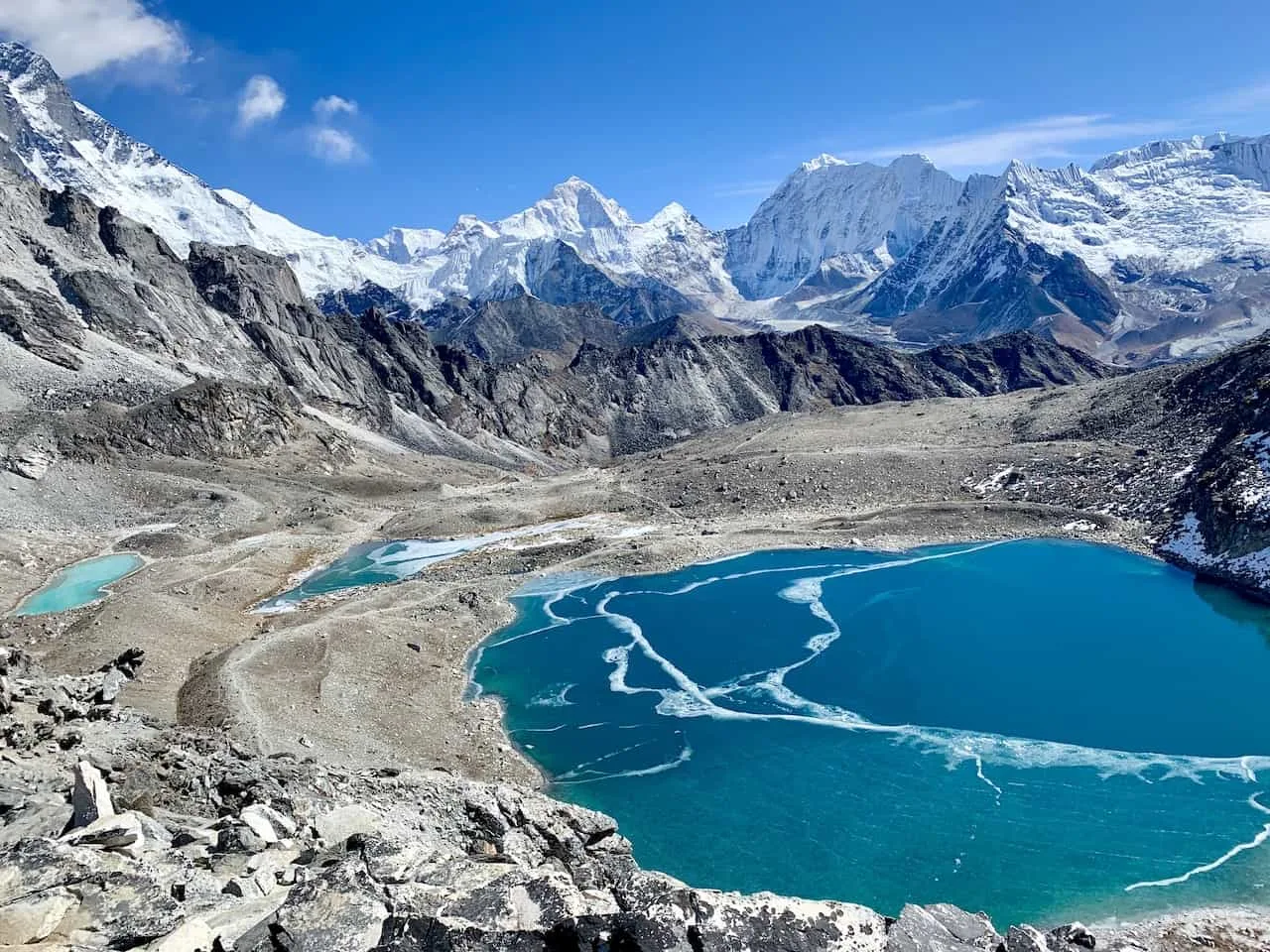 What Countries to Visit
Each country in the world has a different cost of living. As you put together the list of countries you want to visit on an around the world trip, you may have to take this under consideration.
For example, a meal at a nice restaurant in Indonesia may cost just $10 while the same type of meal in Switzerland may cost $30. A hotel room in Slovenia can cost $20 while the same type of room in Japan may cost $50.
These costs will dictate what a realistic daily budget can be for a particular country. It is not only the meals and accommodation, but also activities, transport, and all other types of expenses.
As I was putting my trip together I knew I wanted to visit certain countries that did have a higher cost of travel like Japan, New Zealand and Australia. To balance that out though, I also visited countries like the Philippines, Indonesia and Nepal that had a much cheaper cost of travel involved.
And in between those two ends of the spectrum, there were many countries that ended up right in the middle.
If your budget is a concern then my advice would be to balance out the countries you want to visit all along this cost of travel spectrum.
Make sure that the trip is not weighted towards those more expensive countries. If it is, then take a look at the map and see where some tradeoffs can be made.
→ Check out my around the world travel itinerary to see where I went during my year of travel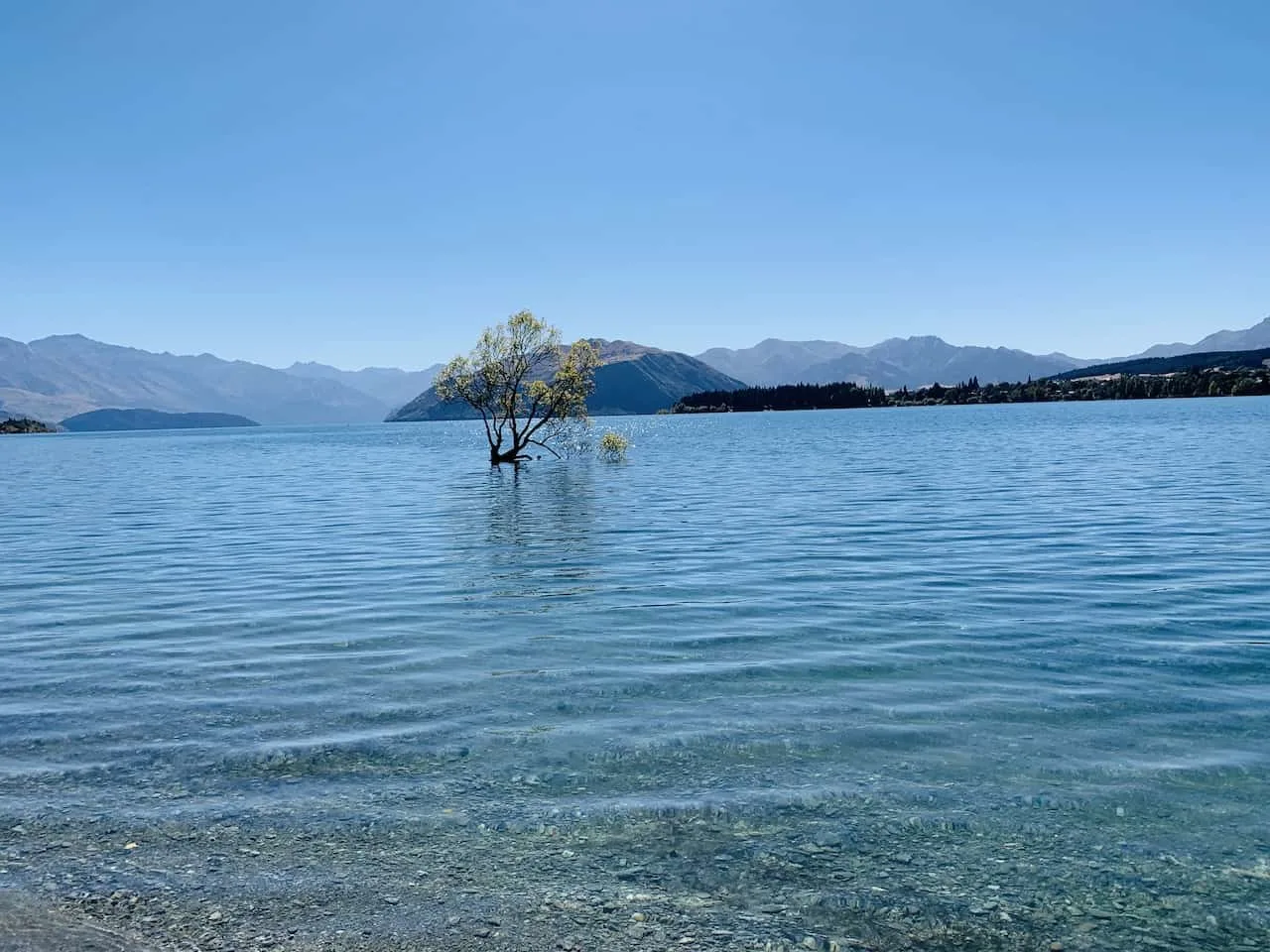 Transport Between Countries
Traveling between countries may very well be one of the most expensive parts of a trip around the world. This is of course due to flights being the main option here (and many times your only option).
As you are building out a trip, you will want to think of these types of logistics. I ended up taking a lot of flights during my trip (over 30 flights + connections). The average cost of a flight was just over $200 (although I used points to cover a lot of this*).
Spending $200 every time you want to get to a new country can certainly add up and overextend your budget. There are ways to balance this out as you are thinking about the overall travel route.
Instead of choosing countries that you need to fly between, you can choose a large subset of countries where you can just bus or train in between.
Think of Europe for example. Building a route that is easily connected by bus or train will cost much less than the $200 to jump between countries.
On the other hand, keeping flights cheap is also an option in Southeast Asia for example. You can get in between Thailand, Cambodia, Vietnam, Laos, and Myanmar for a low fare, compared to other parts of the world.
So, while expensive flights will be inevitable from time to time, there are ways to smartly plan a route that will keep those flights to a minimum.
*Travel Tip: well over half of my flight cost was covered by credit card points. If you are thinking about taking a trip around the world then I would highly recommend start building up points that can cover your flight costs.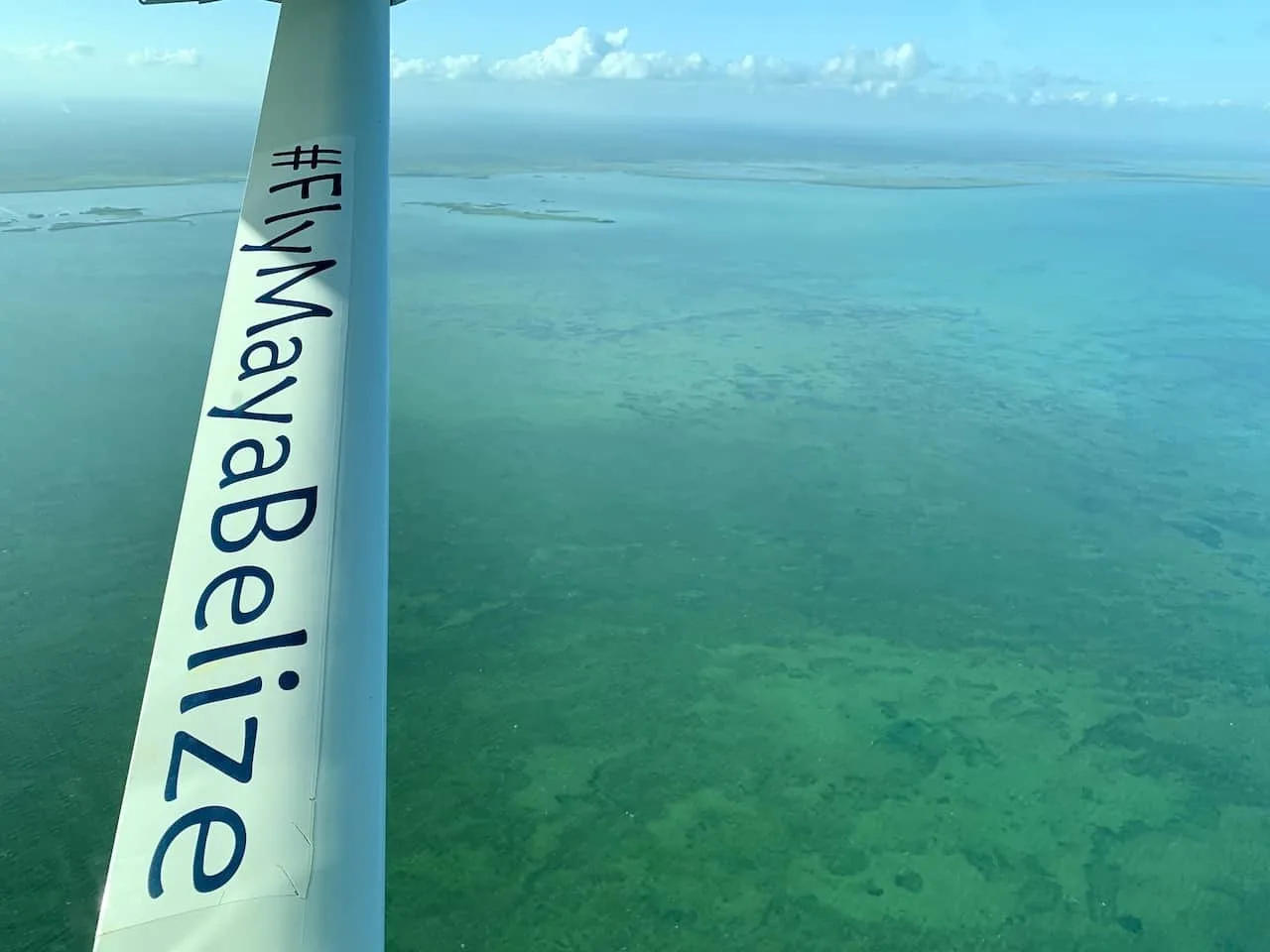 Transport Within Countries
Here is where considerations like rental cars, taxis, and public transport come into play. And here is where solo travel has its downsides when it comes to splitting transportation costs.
If you are visiting a country where everything is super easily connected by train and public transport, then renting a car is probably not worth it – think of countries like Switzerland and Japan for example.
On the other hand, there are countries out there, where in order to get to hiking trailheads, attractions and various activities, public transport is not viable (or at least very inconvenient). These may include countries like New Zealand and Costa Rica.
While you may be able to get in between cities easily by public transport, it is more difficult to actually get to certain places around/outside of the city without a car (or group tour).
Deciding how to get around a country will also depend on what you want to get out of the trip. Do you want to spend more time traveling or more time doing certain activities? Is your to do list all within a city center or outside of it (where public transport is not possible)?
By answering some of these questions you should get a better idea of whether or not you need to rent a car in each country you visit. For me, it was all about getting the most out of my time in each country I visited.
That is why I ended up renting cars in several places I visited. I was able to be on my own schedule, visit the attractions I wanted to visit, and not need to worry about public transport. In other countries though, public transport was all I needed (Croatia for example). Everything I wanted to do was well connected by bus or boat.
As a solo traveler, rental cars do not come cheap (plus the gas money associated with them). I had to think long and hard about each time I rented a car to figure out if it was truly necessary.
So, as you are thinking about the list of countries you want to go to, be sure to understand how you would travel around that country.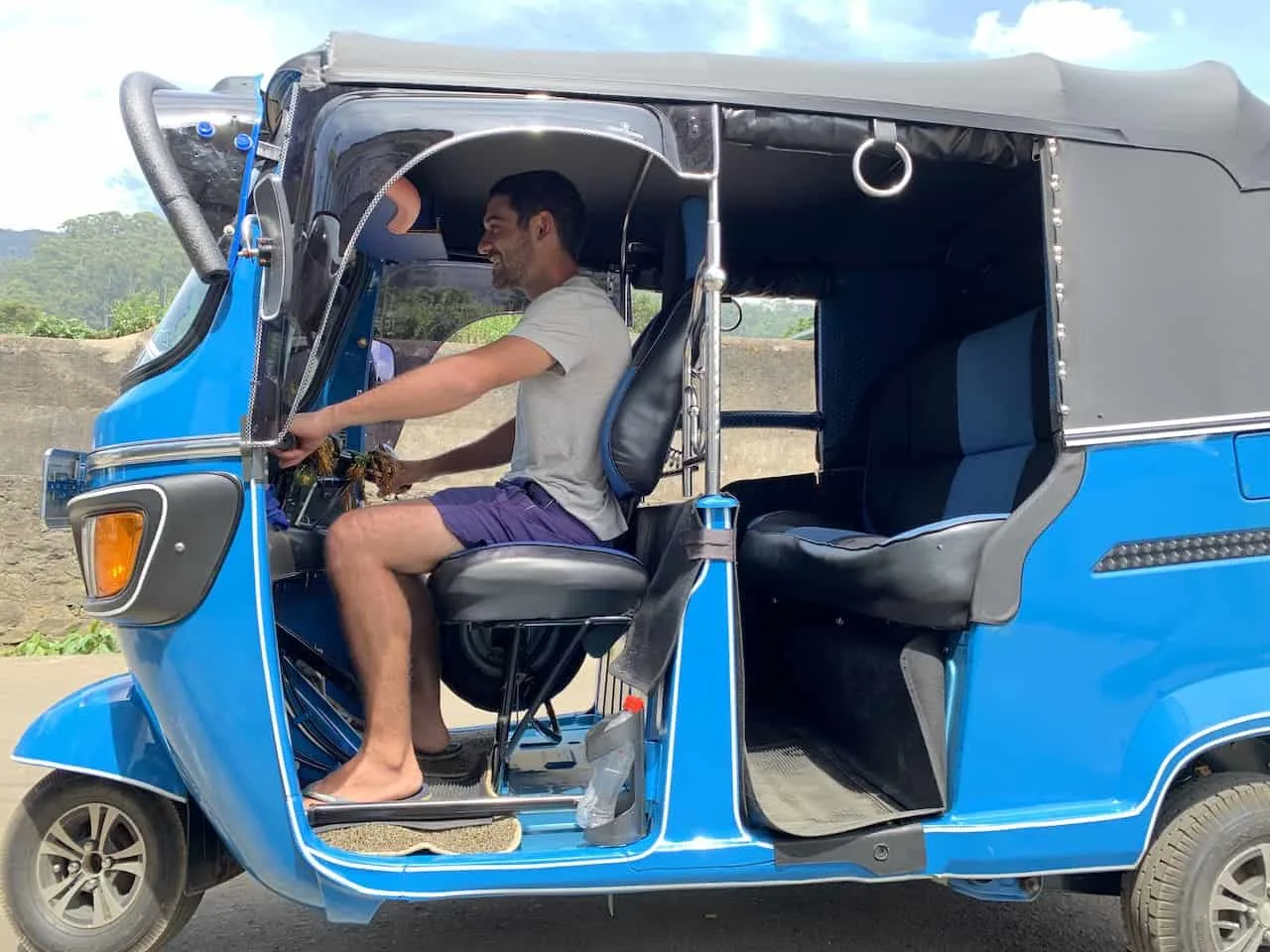 Pace of Travel
The pace of travel is going to strongly dictate how much money you will spend on an around the world trip.
If you are traveling for a year, visiting 100 cities in 20 countries is most likely going to cost less than visiting 200 cities in 40 countries.
Think to yourself when you visit a country – do you want to spend 3-4 days in a city or are you fine with spending just 1-2 days? What do you want to get out of that particular city or region?
Every time you move around, there will be a cost associated with that movement.
Whether that be bus, trains, taxis or fuel cost. The slower the travel pace, the cheaper the cost. The faster the pace, the more expensive it will be. Now that may not be true in 100% of situations, but it is a good rule of thumb.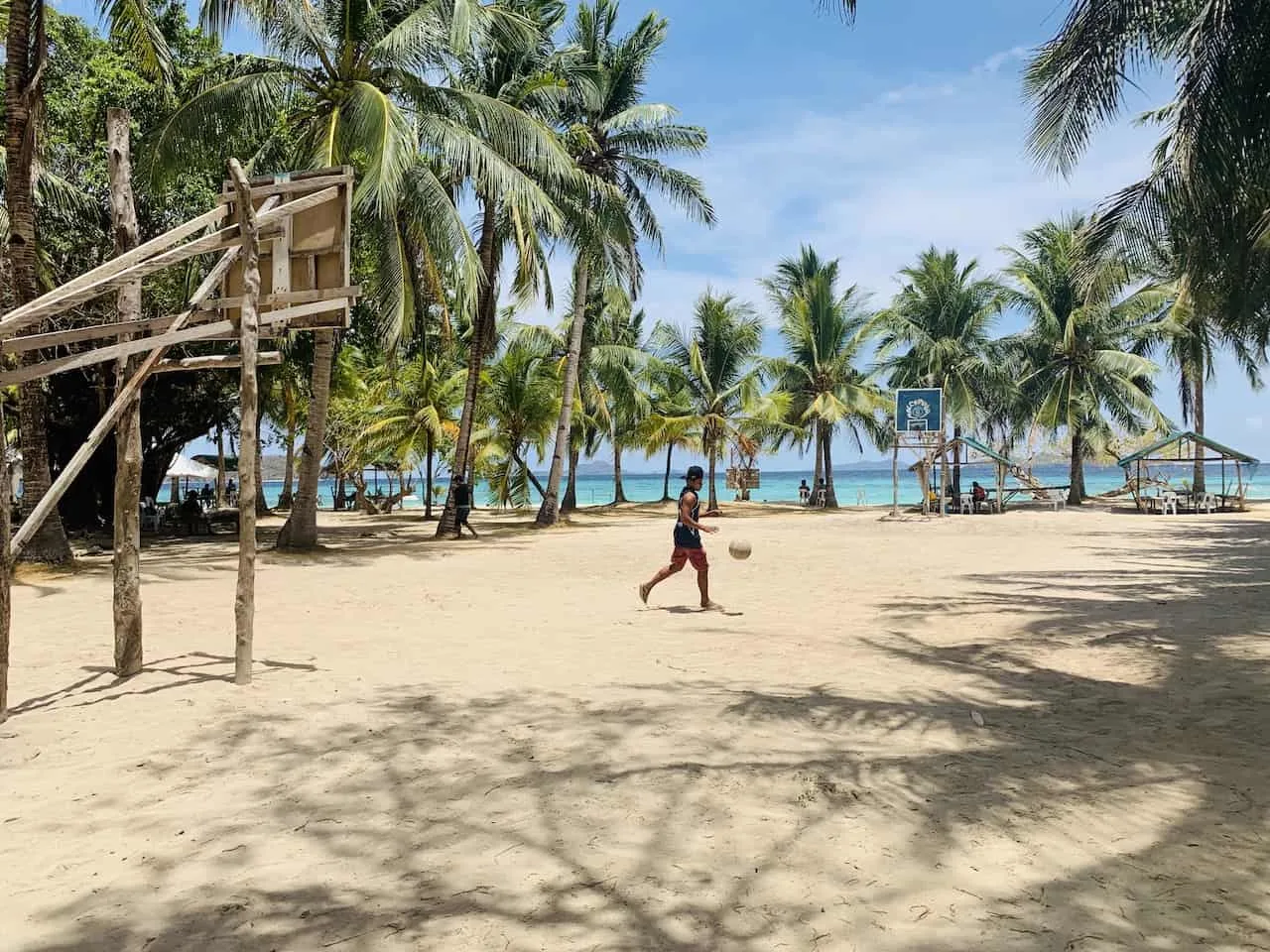 Accommodation Choices
Deciding where to sleep each night is another important factor when it comes to budgeting for a trip around the world. There are a few main options to choose from here:
Hotel
This can be anything from a 1 star to 5 star option, so price ranges are different. As a solo traveler, hotels will be quite expensive as you will need to cover the whole cost on your own. If you were traveling with someone else, splitting a hotel room cost may be as cheap as some hostels.
I ended up staying in hotels from time to time (mostly the basic variety). There were a few times that I treated myself to fancier options like the couple nights at the Marina Bay Sands hotel in Singapore.
Hostel
During the majority of my trip I was staying in shared rooms at hostels. This was by far the most economic friendly option for me as a solo traveler. While dorm rooms are not for everyone, it is a great way to meet other travelers during your trip.
Solo traveling is not an easy thing to do and it can get lonely at times. Having the chance to meet like-minded travelers at hostels (whether in a dorm room or common area) is a great way to find new friends on the road.
Many hostels offer different sized rooms – anything from 4-person dorms to 16+ person dorms. I always tried to choose the 4-6 person option, to limit the amount of people and moving around that a larger dorm may entail.
Homestay
In some countries like Sri Lanka, homestays were my go to option. Essentially, a homestay is a place where a family lives and then rents out rooms throughout a property.
It is like a private hotel room in someone's house. In many cases, it can even feel like you are staying in a hotel. Homestays are usually cheaper than hotels but do offer more privacy than hostels.
Airbnb
Lastly, you can also opt for Airbnb rentals, which I did just a few times throughout my trip. As a solo traveler, most of the economic options here will be renting out a private room in someone's own home.
There are other ways to go about accommodation if you are on a very tight budget. I came across many people who opted for camping and couch surfing during portions of their trip abroad.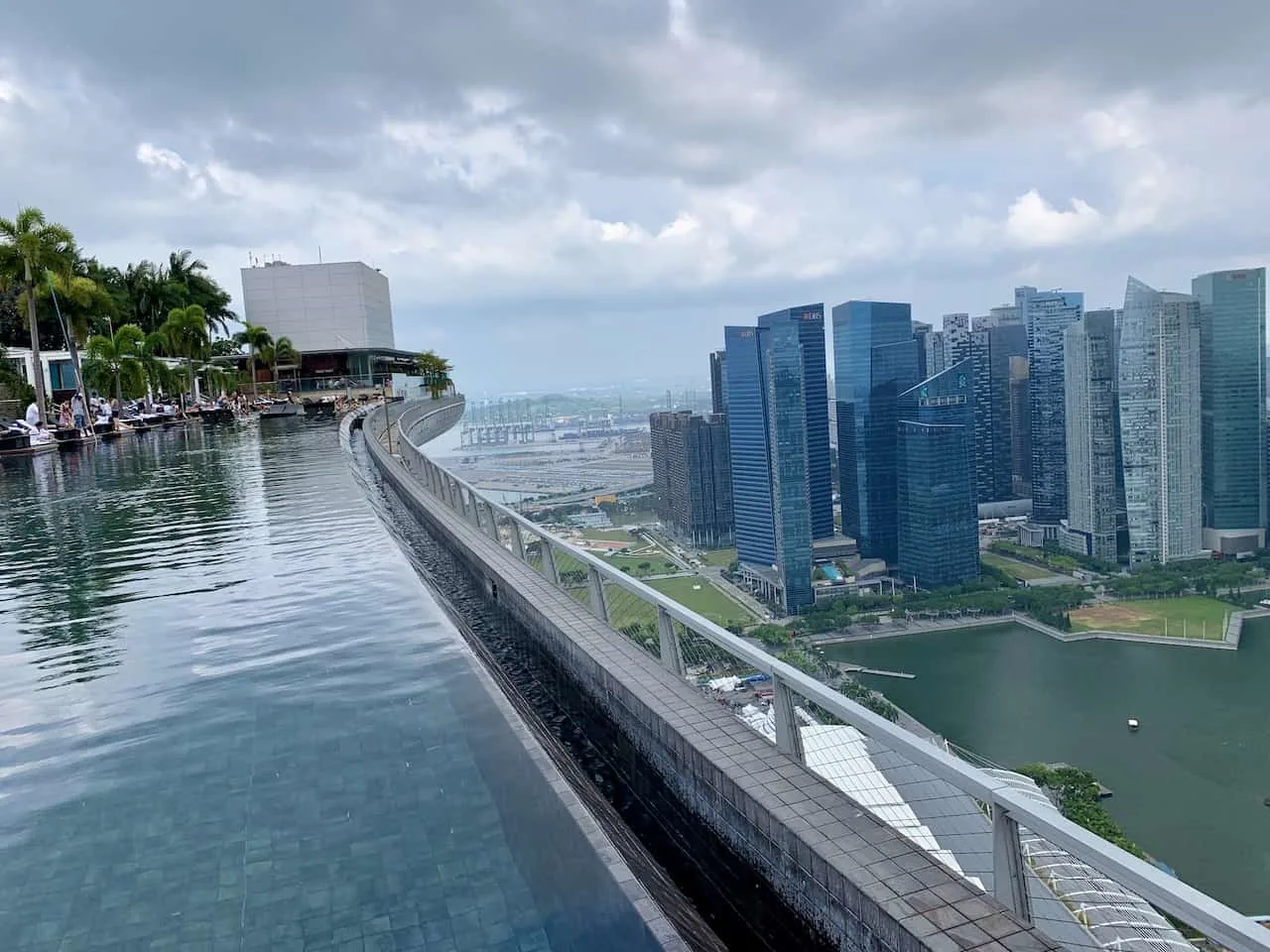 Food & Drinks
There are a few things to consider when it comes to eating and drinking throughout a trip abroad.
Eating Out vs Cooking: eating out for every meal will add up over time. Instead of choosing to continuously eat out at restaurants, think about going grocery shopping and cooking your own meals.
Something like this is only really possible if you have a kitchen to cook at. Maybe you are staying in a hostel that has a shared kitchen, or an Airbnb with a private kitchen. You can spend just a fraction of money cooking for yourself vs. going out every day.
High End vs Budget Restaurants: now for the times you are going to restaurants, think about what types of restaurants you are going to. Try and find a balance between cheap eats and higher end establishments.
There is nothing wrong with heading to some more expensive restaurants, but if you want to keep to a budget, be sure to balance that out with cheaper spots too.
Trail Snacks: if you are hiking a lot or spending a lot of time out in nature for the day, you may not be able to always have a proper lunch. If you know you are going to spending days hiking, head out to the supermarket to stock up on energy bars, nuts, trail mix, and dried fruit.
There were many times throughout my trip, where I was not having a proper lunch but instead just snacking all throughout the way.
Drinks: adding drinks to meals or going out to bars, can result in much higher costs than you may expect. If you are on the budget, try to keep the alcoholic drinks to a minimum.
On the other hand, maybe your trip is more focused on the nightlife and not necessarily the activities and attractions of the country. If your priority during traveling is more nightlife driven, then go for it!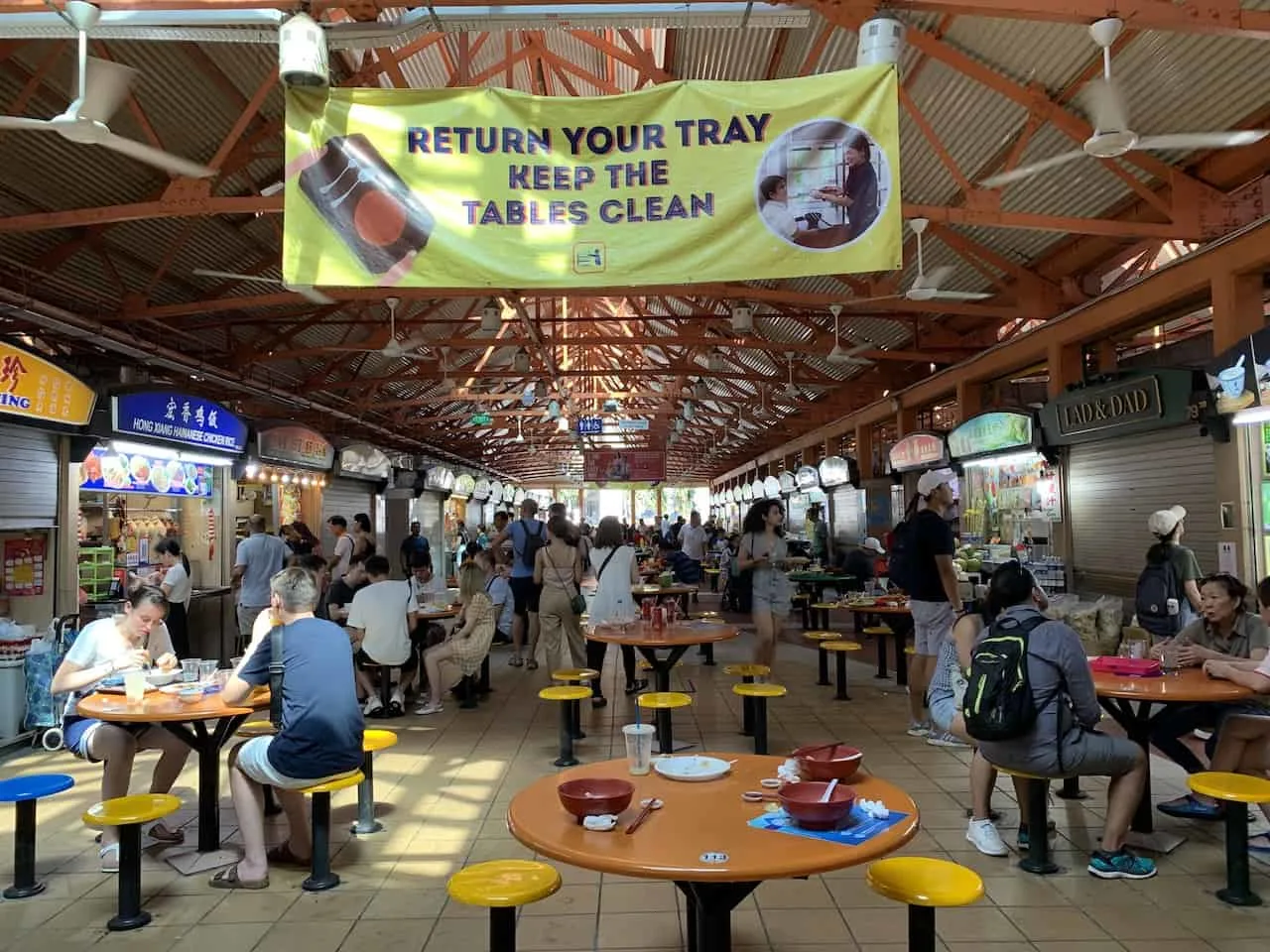 Activities & Tours
Scuba diving, bungee jumping, safaris, boat trips, guided tours – these all sound like fun and exciting things to add to an around the world itinerary. However, all of these cost money (and sometimes a lot of it).
It is easy to start going overboard on taking part of activities everywhere you go. For me, it was really picking and choosing what meant the most to me. I knew that there were certain things that I had to do such as scuba diving in Belize, while other things I was not as passionate about.
As a solo traveler, it can also be frustrating sometimes that the cost of a single person signing up for an activity is more expensive the average cost of two people signing up.
When I was in Costa Rica, I wanted to take a multi-day tour into Corcovado National Park. Since no one else signed up at the time, they were going to charge me nearly the cost of 2 people. Thankfully at the last minute there were some additional signups, which drastically cut the cost for me.
In addition to those more expensive tours and activities, there are certainly going to be entrance fees for many attractions you want to visit. Most of the time, these are pretty affordable but others can be quite expensive (say $20 to visit a waterfall).
Again, this will all just be a balancing act between the things you want to see and do, and your budget.
Time of Year
When traveling the world for a long-term period of time, you will want to think of when you are visiting each country on your itinerary. Each country you visit will have a peak, off peak, and shoulder season.
If you are visiting Europe in the summer, prices will be higher and there will be less availability (plus the crowds will be at their highest). On the other hand, if you visit in May or September, you will be able to avoid some of those peak prices and still take advantage of the nice weather.
While it will certainly be difficult to avoid peak season everywhere you go, you should try to avoid some of those top tourist places during the most popular times of year.
I ended up spending the week of Christmas near the slow-paced town of Placencia, Belize. It certainly isn't the most popular of places so tourists were not flocking there. But I was able to have a nice relaxing stay during a hectic time of year.
Check out some other helpful travel tips to better help you plan your trip around the world.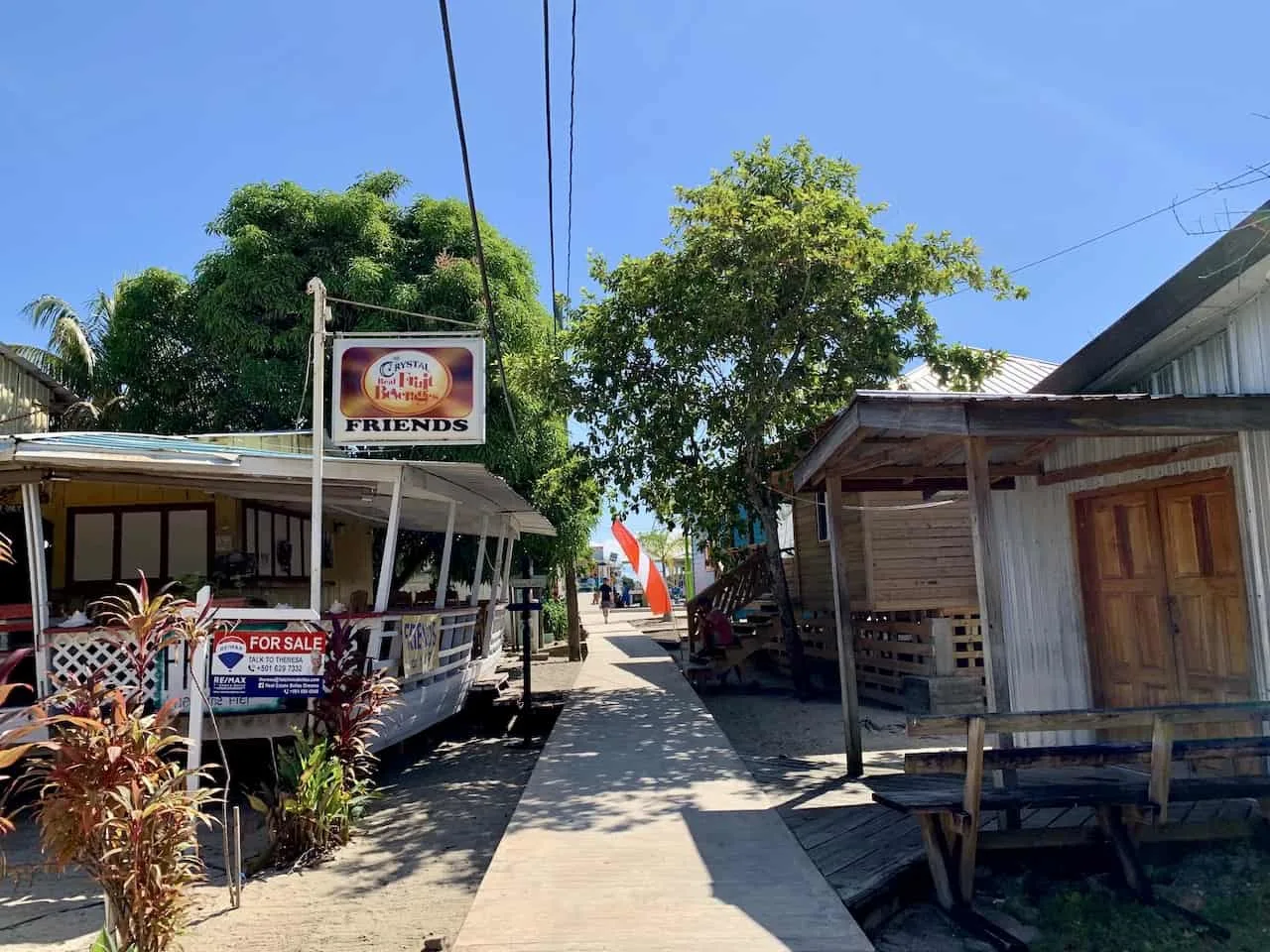 Miscellaneous Expenses
The remainder of expenses during a trip will just fall under this catch all bucket. A few examples I brought up earlier include:
Laundry – is there a self service laundry in your accommodation/nearby or are you going to send out your laundry each time?
SIM Card – are you going to opt for a cheap phone plan or will you go for the largest data plan available?
Haircuts – for guys, are you going to get a haircut every few weeks, or are you just going to shave it all off and get a haircut every few months (like me)?
Every expense has its considerations. As you think about all the above and mesh that with where you want to go, you will slowly be able to put together the trip that makes the most sense for you.
RTW Packing List
To finish off this article, you also will need to consider all the things to buy before you head out on a long term trip. Backpacks, clothing, electronics, healthcare – the packing list for around the world travel can be quite extensive.
Read more: I put together an around the world packing list guide that walks you through my own list to bring abroad. Check out the below recap to get a better idea of what it entails.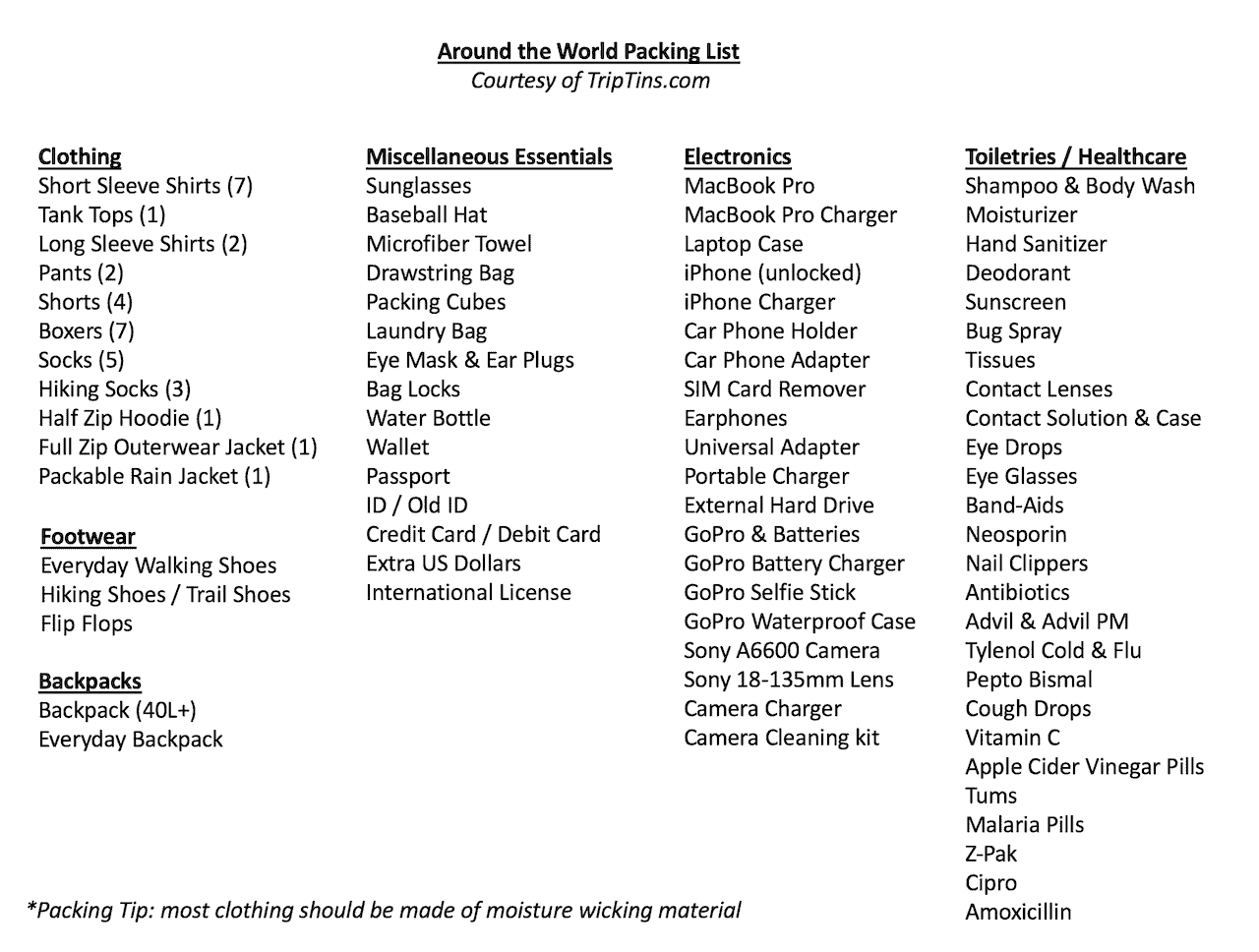 Figuring out how much does it cost to travel the world is clearly not an easy question to answer. There are just so many various considerations at play here.
But as you answer some of the questions above, have a sense of what you really want to get out of the trip, and where you can make some compromises, you will begin to get that budget in place.
If you have any questions or comments about travel budgets, feel free to add them in below. Have fun out there and safe travels!