Welcome to the Japan 1 Week Itinerary!
If you have 1 week in Japan and want to make the most out of your time in the country then this itinerary is for you. While this is fast paced, it does give you the ability to see multiple cities throughout the country. These include Tokyo, Kyoto, Osaka, Hiroshima and Miyajima. There will be days full of travel and attractions but it is all sure to be worth it as you explore this incredible country. If you have more time to spare and want to take things a bit more slow I have put together 10 and 14 day itineraries as well that build off of this one.
​Before diving into the itinerary be sure to check out the Helpful Tips section to get you prepared for your trip.
Map View
Take a look at the map below which shows you where each city that is part of this itinerary is located throughout the country. You will start the journey at the northern most point (Tokyo) and begin the journey south to Kyoto. Once in Kyoto you will then have the opportunity to take two additional day trips – one to Osaka and one to Hiroshima and Miyajima. After the trip is complete you will then take one last train from Kyoto back to Tokyo, where you will depart.
Detailed Itinerary
​Now lets get on to the actual trip! The following is a detailed breakout of the daily attractions and activities on this 7 day itinerary. Feel free to scroll through and click on any more in depth posts along the way.
An important note before getting into the itinerary itself – it is in your best interest to purchase a 7 Day Japan Rail (JR) Pass prior to your trip. This pass will get you tickets to trains throughout the trip and is sure to save you some money along the way. The helpful tips section goes into more detail about purchasing the pass.
​
Day 1 & 2 – Tokyo
You will start off the one week trip in the capital city of Tokyo. For the next two days you will explore the city hitting a variety of attractions along the way. For an in depth review of what you can do in Tokyo, check out the Three Incredible Days in Tokyo guide. From the guide you can pick and choose which two days you will want to include in your itinerary. Also feel free to mix and match as you see fit! For a quick recap here is a list of the main highlights of what you will be able to see in Tokyo split into the three sections mentioned in the guide:
Option 1:
(1) Metropolitan Government Building
(2) Imperial Palace
(3) Robot Restaurant
(4) Piss Alley
(5) Golden Gai
Option 2:
(1) Shibuya Crossing
(2) Shibuya Sightseeing
(3) Meiju Jingu Shrine
(4) Takeshita Dori
(5) Omotesando
Option 3:
(1) Tsukiji Fish Market
(2) Akihabara
(3) Senso-ji
I have highlighted a few top rated options for your stay in Tokyo:
1) Hotel Sunroute Higashi Shinjuku
6) Odakyu Hotel Century Southern Tower
Day 3 & 4 – Kyoto
On the morning of your 3rd day in Japan hop on the 2.5 -3 hour train from Tokyo to Kyoto. Over the next two days you will be exploring it all. Take a look at our Three Days Exploring Kyoto guide for a full itinerary of things to do. Similar to our Tokyo guide, you can pick and choose which two days you would like to include as part of your stay in Kyoto or mix and match. A quick overview of attractions in the guide:
Option 1:
(1) Nijo Castle
(2) Imperial Palace
(3) Ginkaku-ji
(4) Philosopher's Path
Option 2:
(1) Fushimi Inari
(2) Kiyomizu-dera
(3) Ninen-zaka / Sannen-zaka / Gion
Option 3:
(1) Kinkaku-ji
(2) Ryoan-ji
(3) Tenryu-ji
(4) Arashiyama Bamboo Grove
(5) Arashiyama cont'd
Here are some great accommodation options in Kyoto to choose from:
2) Citadines Karasuma-Gojo Kyoto
3) The Royal Park Hotel Kyoto Sanjo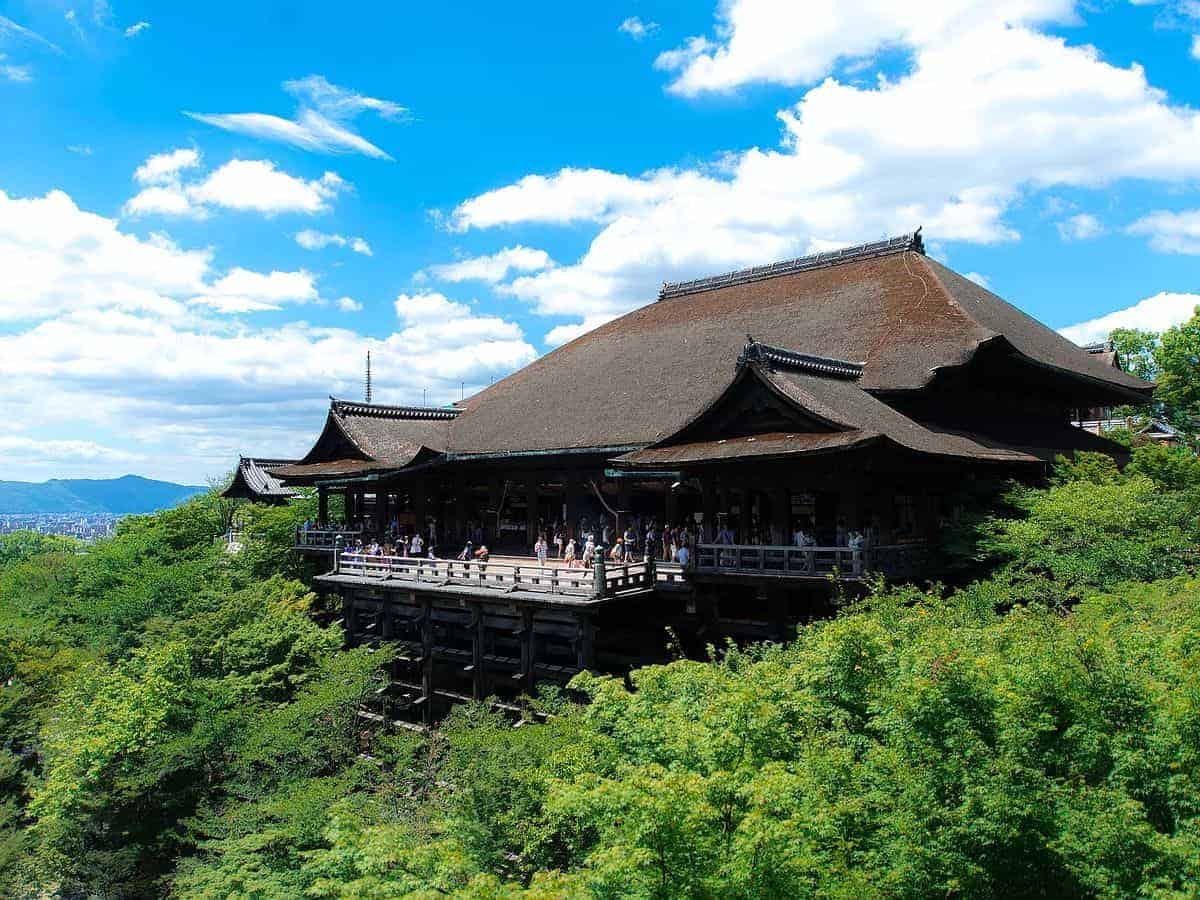 Take a look at some Japan travel guides to better prepare you for your trip:
Day 5 – Osaka Day Trip
After some time exploring the temples and scenery of Kyoto, take a day trip to the second largest city in Japan – the port city of Osaka (you can also make this an overnight instead if you would prefer). Using your JR Pass, hop on the train for a quick and easy 45 minute journey. Once you have arrived in Osaka take the quick metro ride to the historical Osaka Castle. The castle is surrounded by a beautiful park, which is filled with a variety of trees and flowers. Also around the park you will find moats surrounding the castle with huge stone walls. You can then make your way inside the castle itself, which is now a museum. Spend some time walking the rooms here before heading up to the top of the castle. Up top you will be able to take in some amazing views of the city that surrounds this compound.
After spending some time at the castle head on over to one of the main streets of Osaka – Dotonbori. Along this canal area you will find various unique eateries, huge neon signs, and even some small temples. Whatever type of local food you are in the mood for they will have it here – gyoza, crab, ramen and octopus balls just to name a few. The huge neon and moving signs will take up the entire façade of a buiding – one of the most famous being the Glico Man. Right nearby Dotonbori you will find one of the main shopping streets of Osaka at Shinsaibashi. Here you will pass by hundreds of different stores with everything you can think of. As it gets later on these areas get even more filled up during the night as the neon signs and lights are in full effect.
Note: depending on what time you arrive in Osaka you might have some time to explore a couple more temples and shrines if you would like after the castle and before you make your way to Dotonbori – the first being Sumiyoshi Shrine and the second Shittenoji Temple. You can then hop back on a JR train to Kyoto. If you think its too much traveling you can decide to skip Osaka and spend an additional day in Kyoto – whatever you prefer best.
​
Day 6 – Day Trip to Hiroshima and/or Miyajima
You now have a couple different options to choose from for your last day trip:
1) Only Hiroshima: Kyoto > Hiroshima > Kyoto
2) Only Miyajima: Kyoto > Miyajima (via Hiroshima) > Kyoto
3) Both: Kyoto > Miyajima (via Hiroshima) > Hiroshima > Kyoto
Check out both our Day in Hiroshima and Incredible Miyajima Day Trip guides to get a better idea of what each one is all about. Note if you do both you should do Miyajima first and then Hiroshima in the afternoon.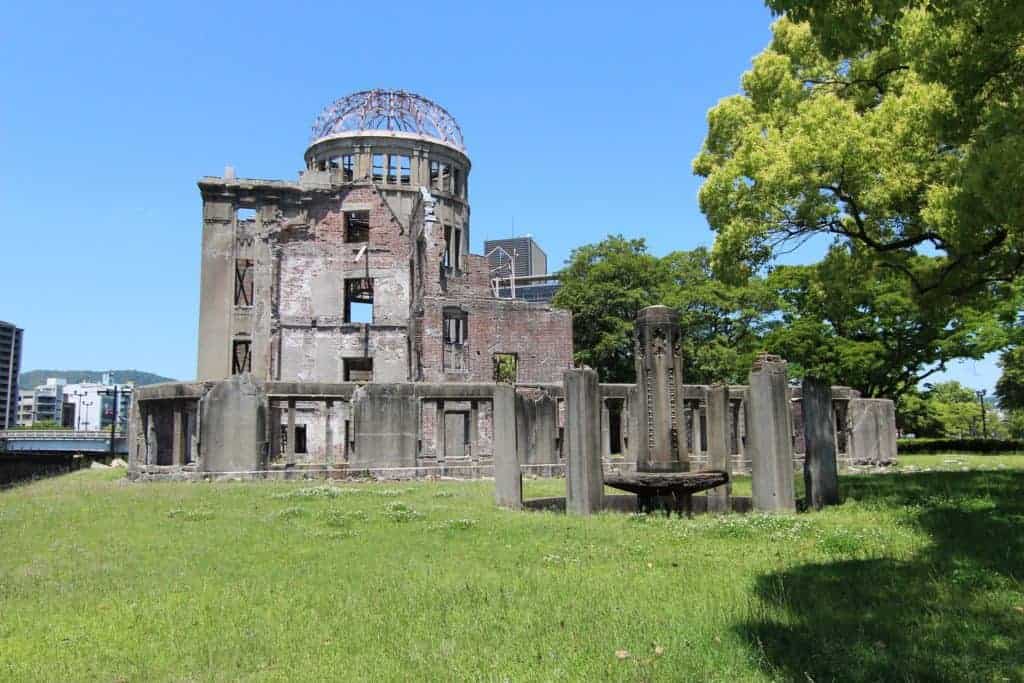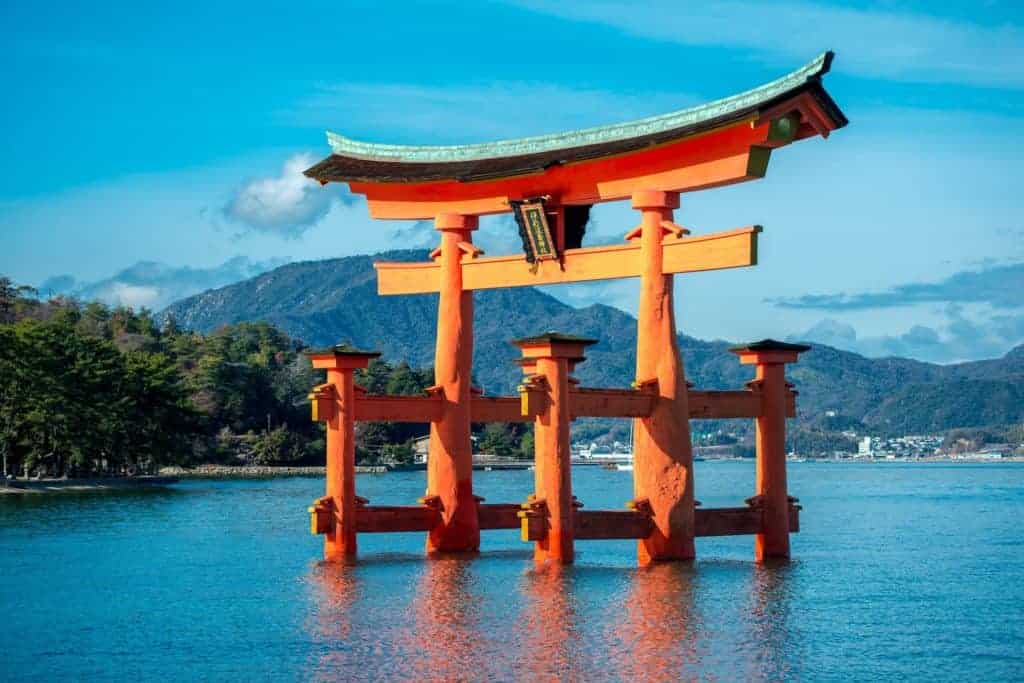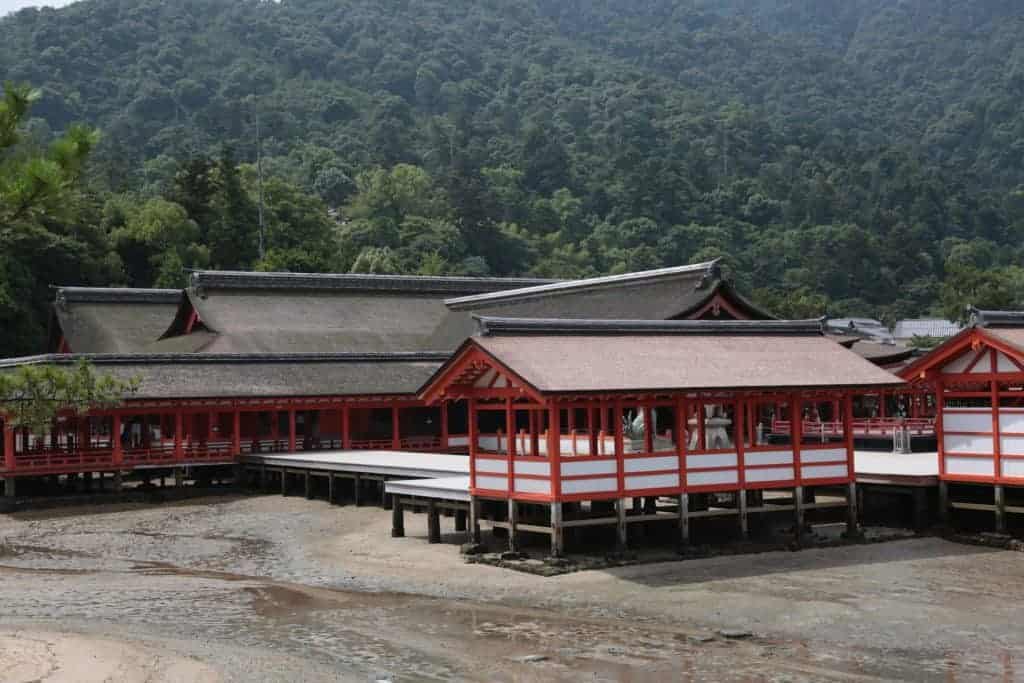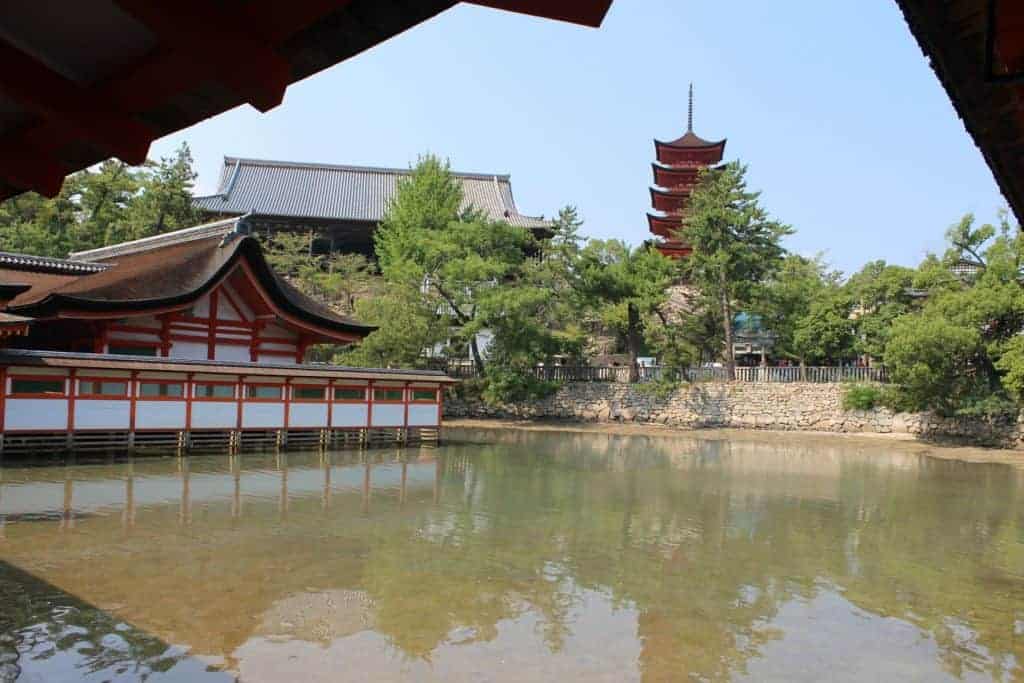 Day 7 – Travel to Tokyo
Your time in Japan is sadly coming to an end. You can hop on a train from Kyoto all the way back to Tokyo, where you can either head directly to the airport or have some time to just grab some food and walk around a bit before your depart.
​That about it does for the Japan 1 week itinerary. Hope you enjoy it! Head over to our Japan itineraries and guides page to check out some more helpful posts, and feel free to comment below with any questions!