While Jeju Island is mostly known for its beautiful natural landscape, there are some other highlights to check out during your time there.
One of these attractions is the Jeju Mysterious Road. This optical illusion seems to show an uphill road, but in reality, it goes downhill. This can be proven by putting your car in neutral and letting it slowly roll "uphill".
Read on to learn about how to visit the Mysterious Road of Jeju Island and what to expect along the way.
* Affiliate Disclosure: This post may contain affiliate links, which means I may receive a commission if you make a purchase through the links provided, at no additional cost to you. Thanks for supporting the work I put into TripTins!
1) Jeju Mysterious Road Explanation
Every optical illusion has some sort of explanation and that also holds true for this one.
While it truly does seem like the road is going uphill, in all reality, the road has a downward slope.
The main explanation here is that the road is on a slight 3 degree downwards slant. However, the surroundings of the road are elevated. This makes it seem like the road is going uphill. If the surroundings of the road were more even with the road itself, then the illusion wouldn't be present.
Be sure to check out the video at the end of the article that shows the road in action!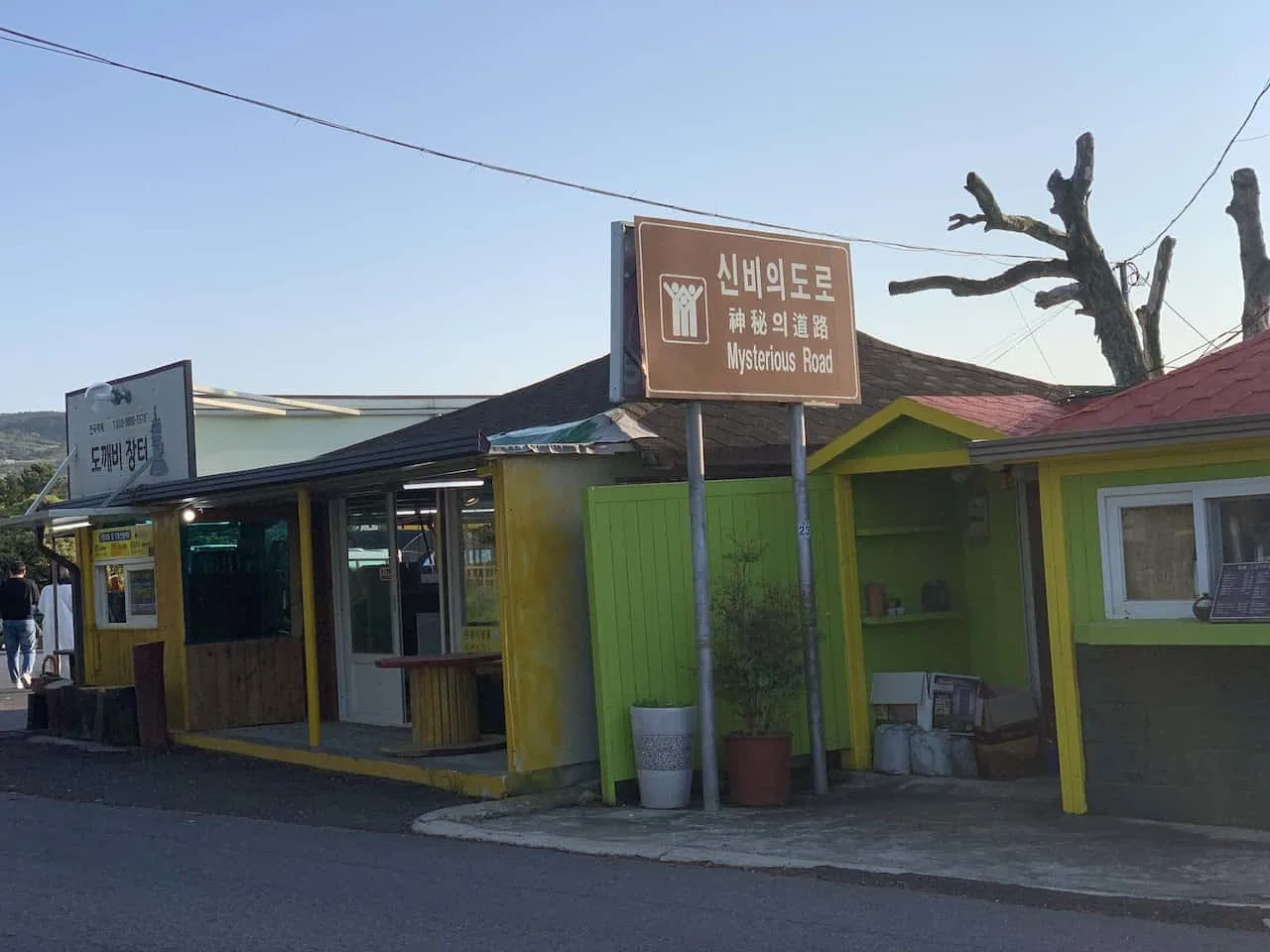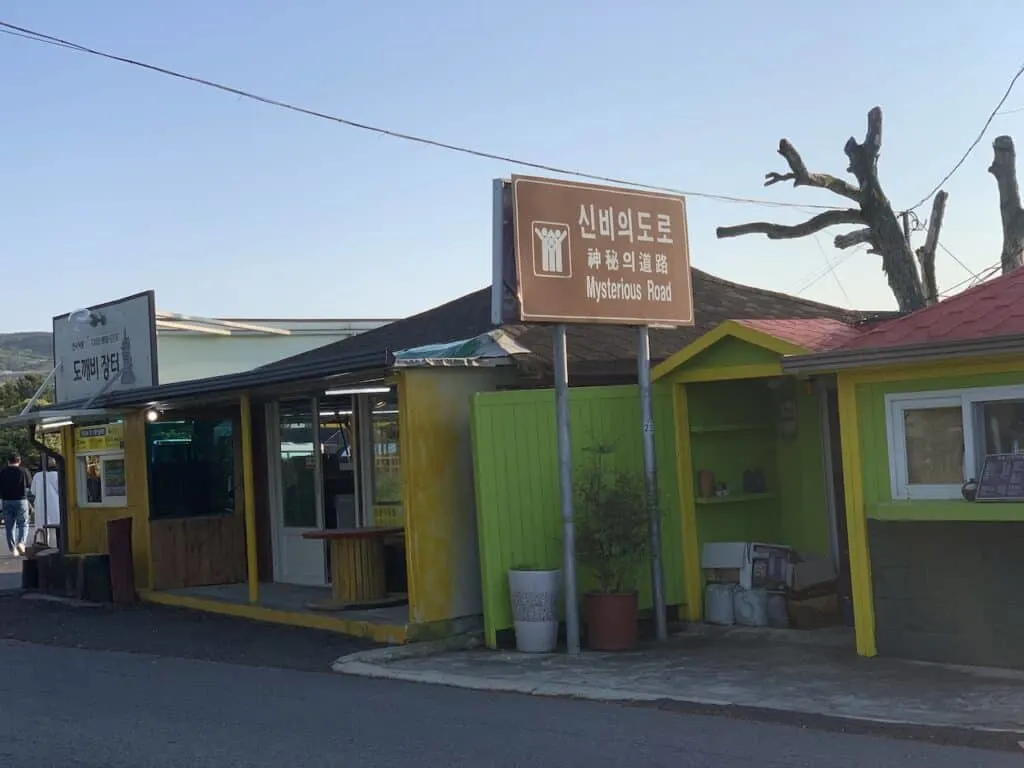 2) Where is the Jeju Mysterious Road
The Jeju Mysterious Road is located near the north central part of the island near Jeju Love Land. The street is also known as Dokkaebi Road, and only a short portion of it shows this optical illusion.
If you are looking for an exact address, you can put in this into your navigation: 291-17 Nohyeong-dong, Jeju-si, Jeju-do, South Korea.
To take part of the illusion, you will need to go from south to north. The map below shows the full portion of road. It begins near a 7-11 and ends right near the Jeju Love Land entrance.
You should see signs along the way pointing out when you are in the vicinity. Odds are you will also see other people trying out the road for themselves.
For around 300 feet / 100 meters, you can let your car go in neutral and experience the illusion for yourself.
3) How to Get There
In general, there are three main ways to get around Jeju Island – rental car, bus, or tour. However, for an attraction like the Mysterious Road, you will most likely only be adding it to your itinerary if you have your own rental car.
When exploring Jeju, I would recommend renting a car in order to explore at your own pace. You will be able to be on your own schedule and not need to worry about public transport.
This will not only help to experience the Mysterious Road, but also when visiting any other top spots you have on your Jeju Island to do list.
Feel free to check out Rentalcars.com for potential options. You will be able to see a variety of cars by price, size, and type, so you can choose the one best for you.
Tour Booking Option: Check out this customizable Private Jeju Tour that can take you all around the island during your trip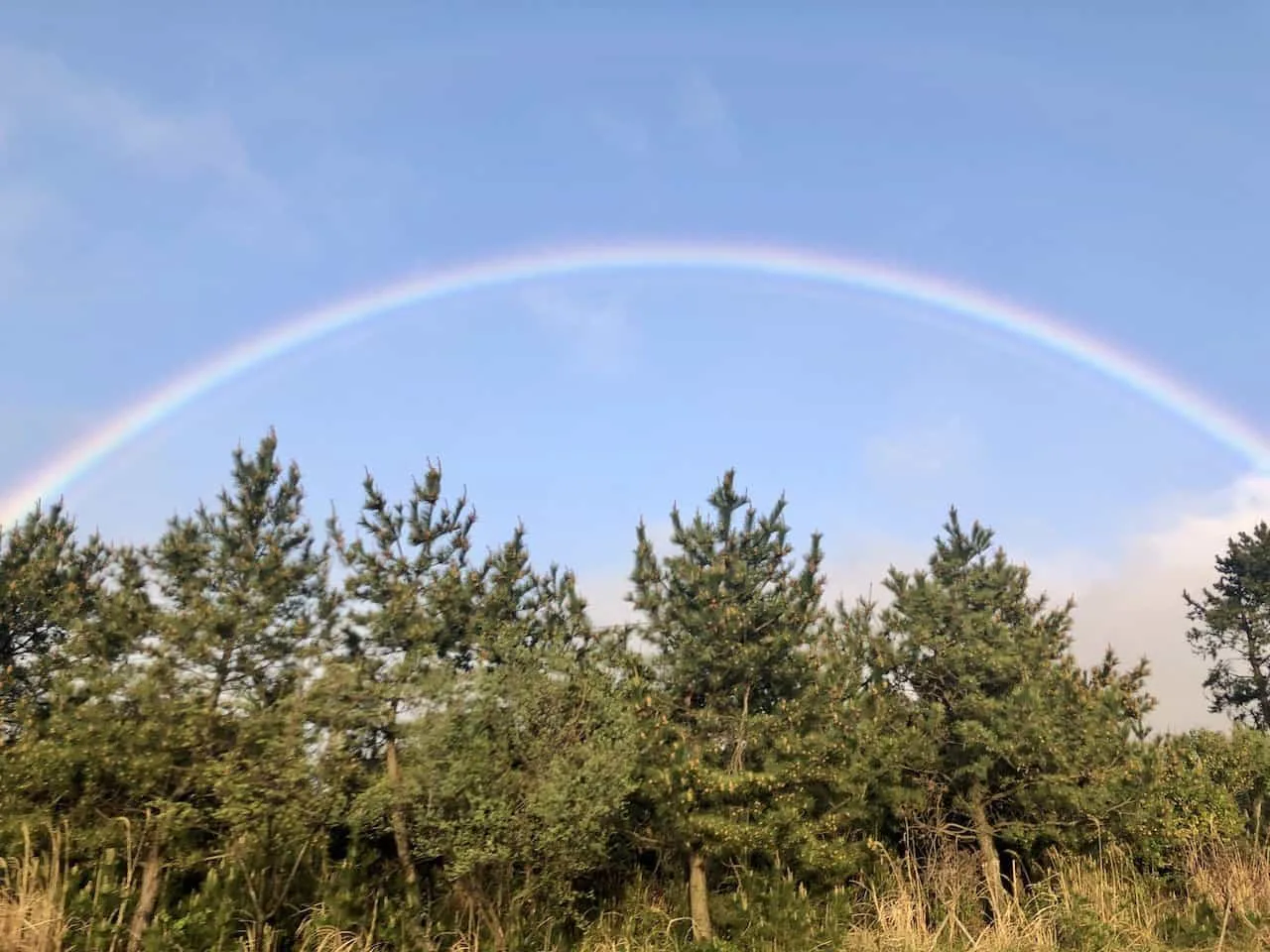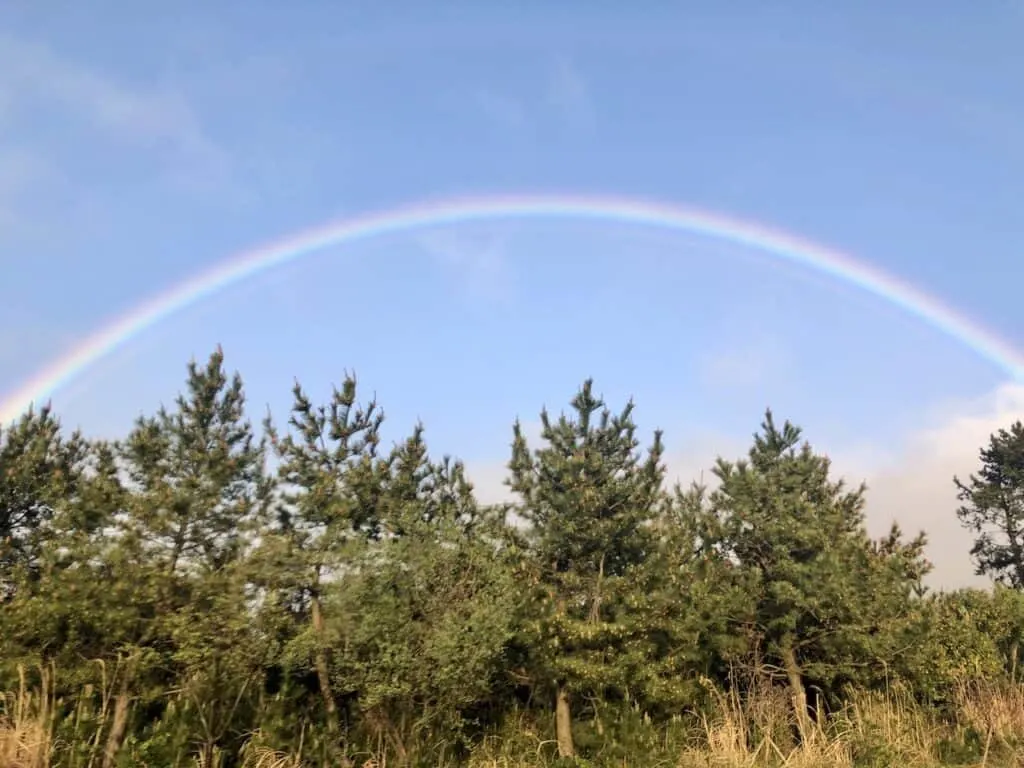 Learn More About Jeju: Check out this guide that goes over the best things to do in Jeju Island
4) Experiencing the Mysterious Road
There are a few quick ways that you can experience the Mysterious Road for yourself.
1) Once you arrive, feel free to park your car in the nearby lot (near the 7/11). You can then go towards the roadside and see some cars slowly rolling "uphill". This will give you your first look at the road and how confusing it seems to be.
2) You can also take out a bottle of water and let some of it out on the road (as I saw a tour group doing). This will give you another view of how the road works.
3) Lastly, you can get into your car and take part of the road for yourself. Line your car up in the road, put it in neutral and steer it straight. It will seem like you are climbing up a hill without a foot on the gas. Just be sure to put on your hazard warning lights as other cars may be driving around you.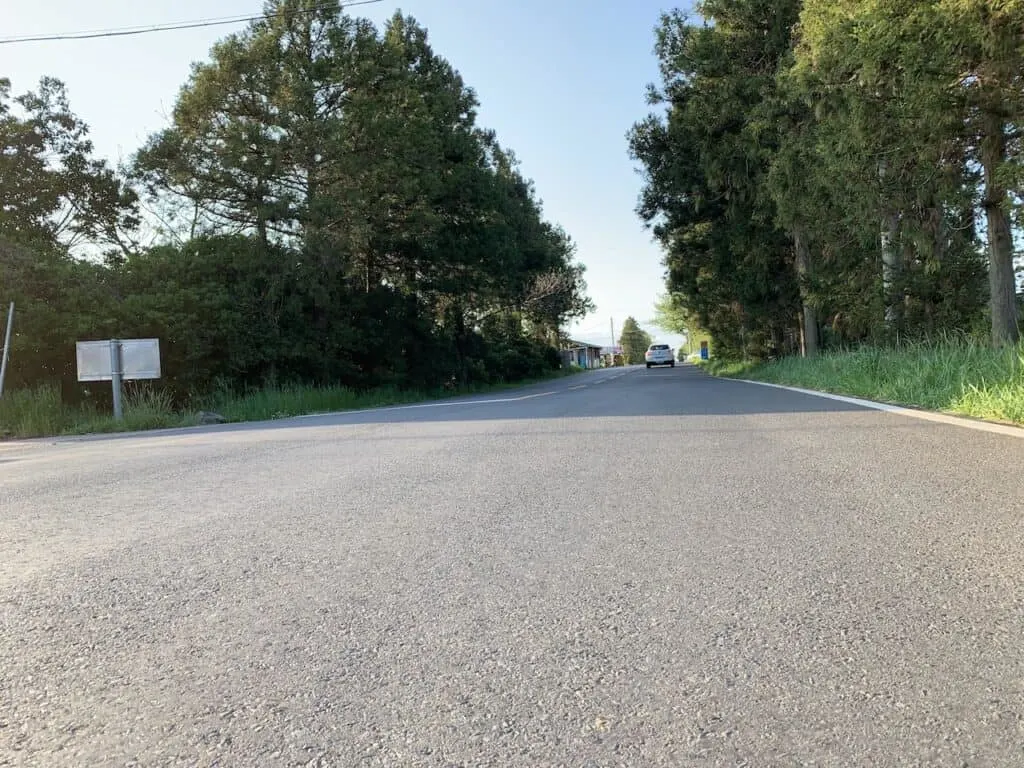 5) Jeju Mysterious Road Video
Check out the video below that shows the Mysterious Road in action. I took a video from both inside the car and from the outside to give you a better idea of what to expect.
6) What Else To Do on Jeju
While the Mysterious Road will just be a quick stop on your Jeju Island itinerary, there are many other places you should plan to visit. Some of my recommendations include: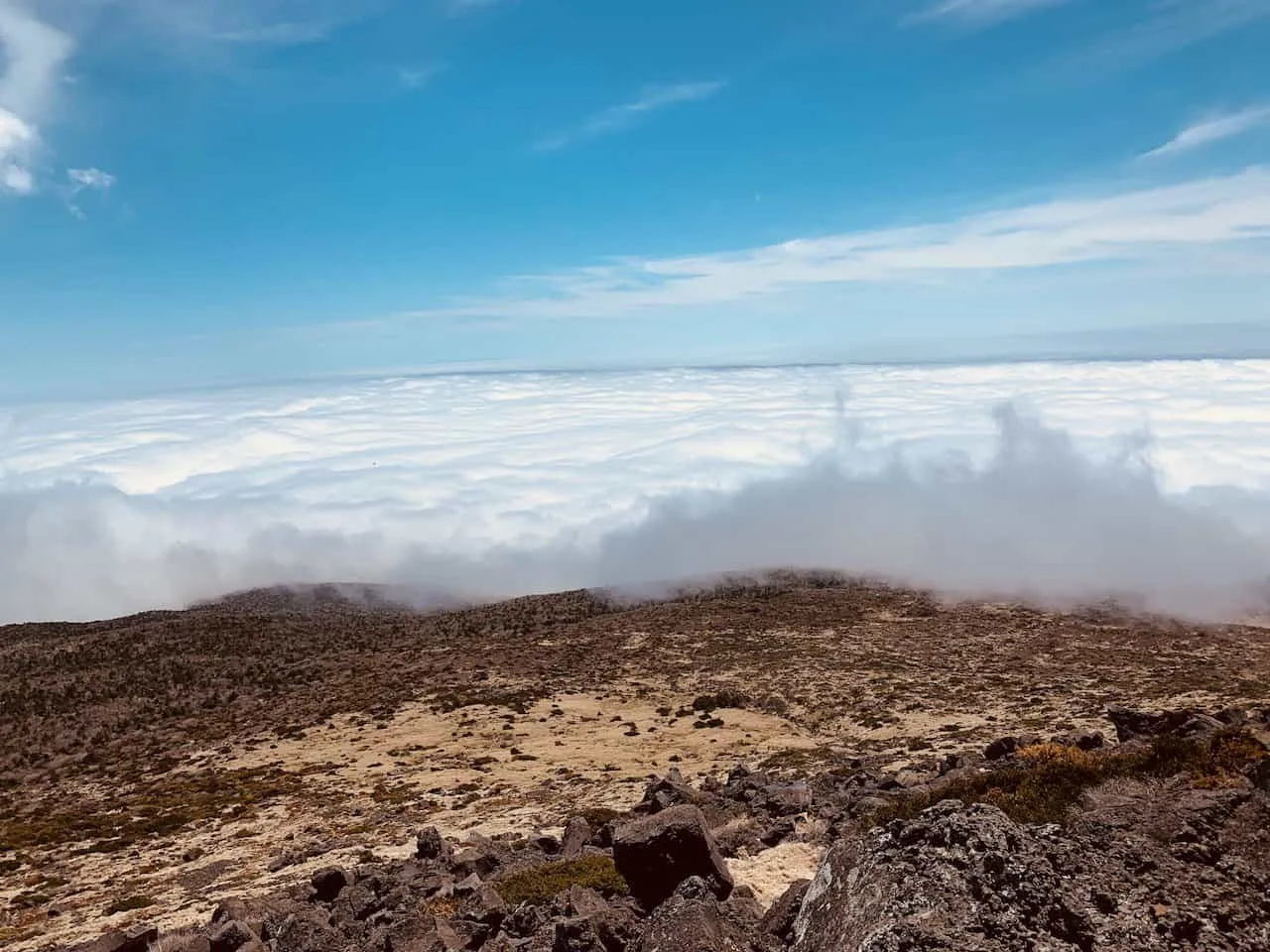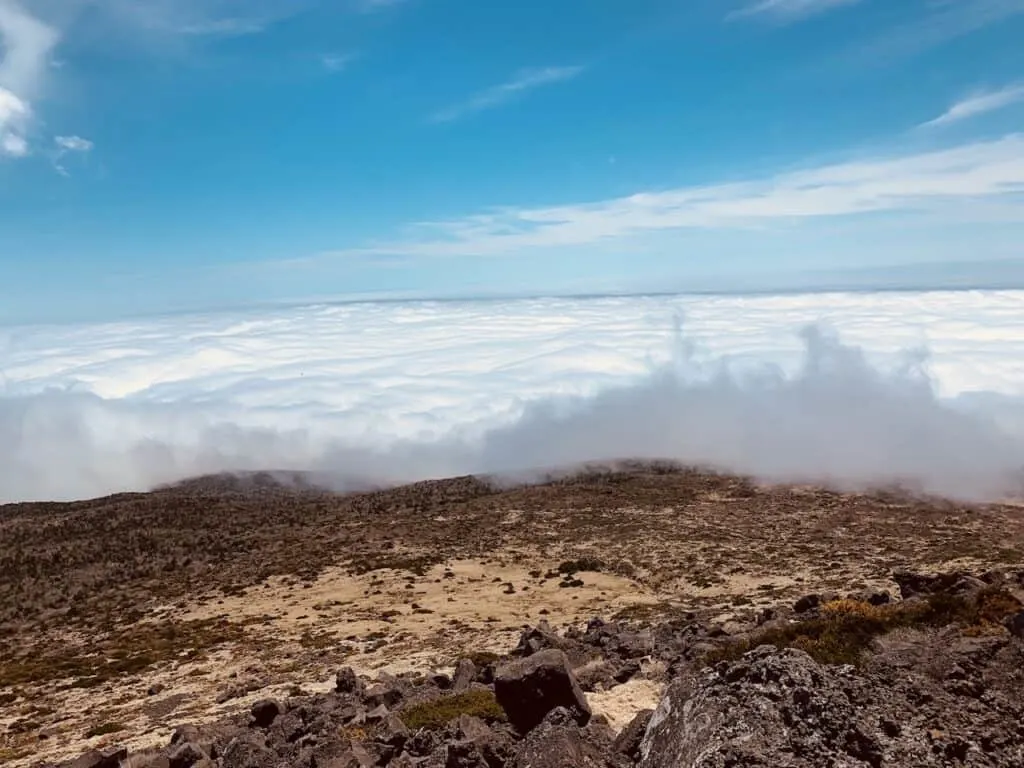 7) Where to Stay
When planning a trip to Jeju, you can opt to base yourself in one spot (like Jeju City or Seogwipo), or spend a couple nights in various places around the island.
At the end of the day, this will all depend on your own itinerary.
Below are a few hotel recommendations for these two main places:
Jeju City
Seogwipo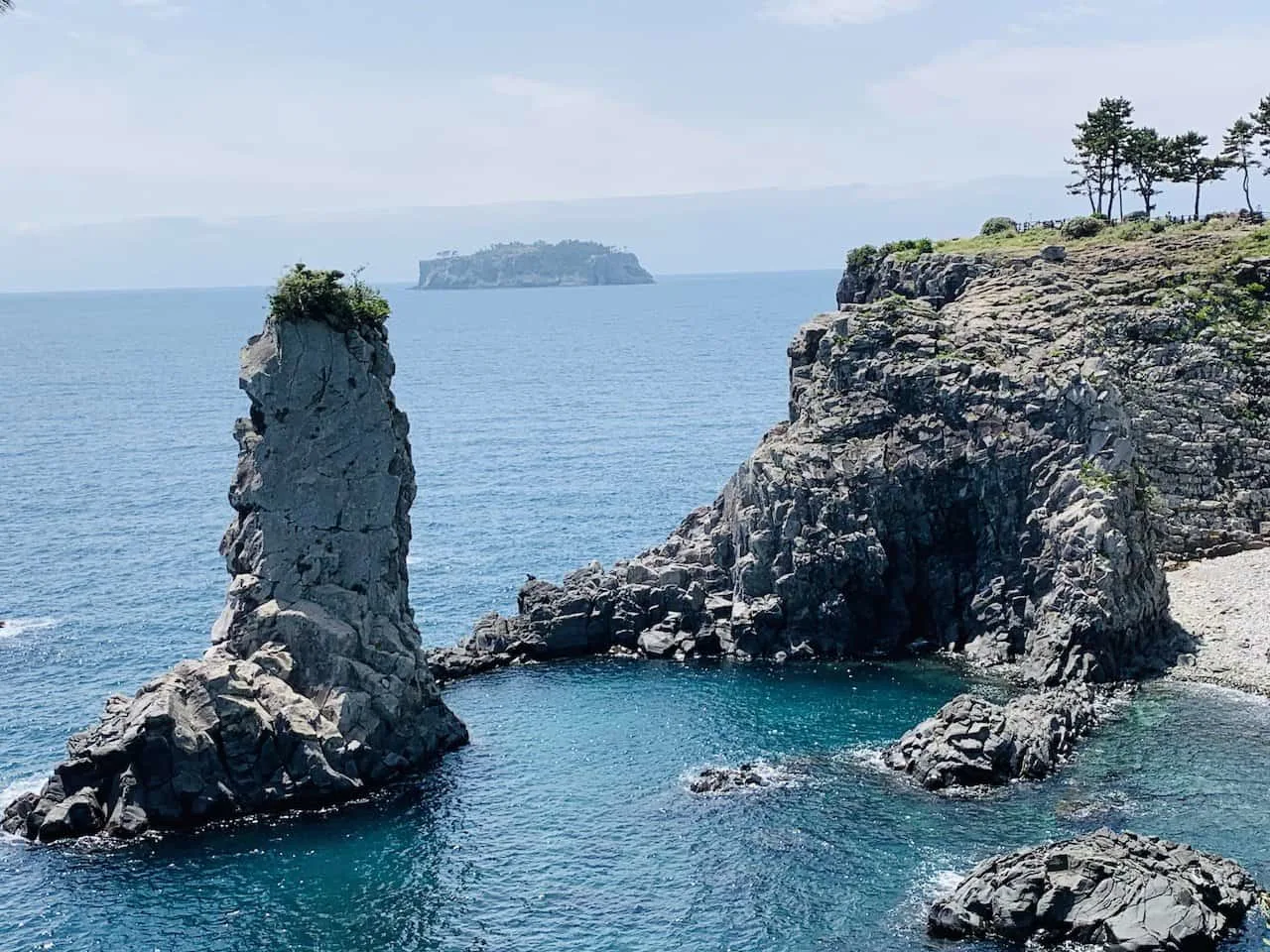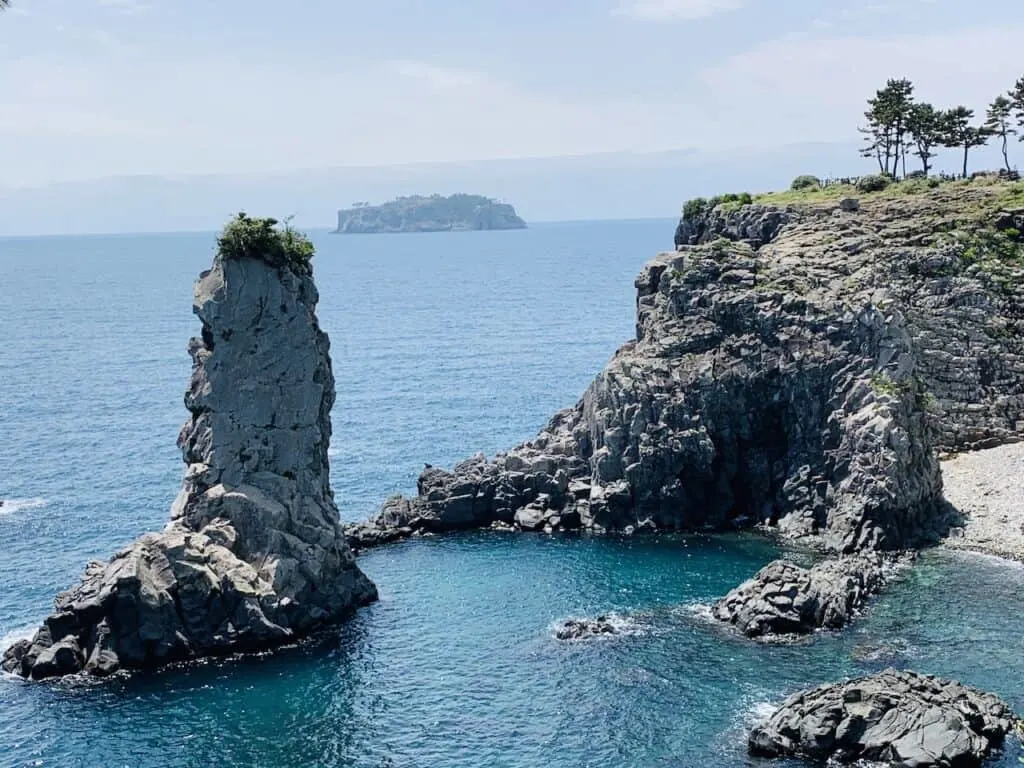 That wraps up a guide to the Jeju Mysterious Road. If you have any questions or comments, be sure to add them in below.
Also, feel free to check out the other South Korea itineraries and guides up on the site.
Have fun out there and safe travels!